Updated on: December 4th, 2023
Parship Review
& 12 Best Dating and Hookup Sites Like parship.com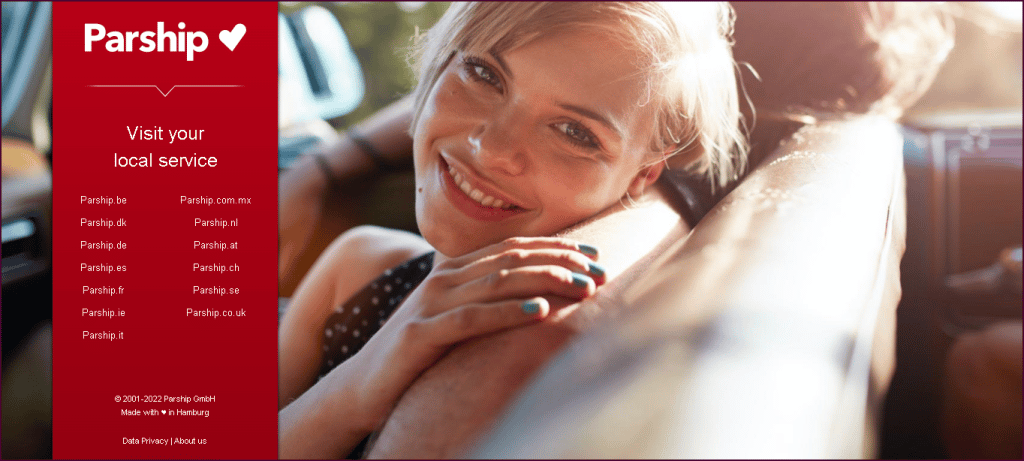 I'm sure you're tired of finding that perfect dating site that will fulfill your needs and dreams of having a long-term connection. Stop crying because Parship is here to cuddle your lonely nights. This site uses an effective compatibility or matchmaking system that pairs up users with the closest and most suitable personalities. With over 12M+ users worldwide, I guess we don't have the right to question if it's claiming the truth or not. Obviously, Parship has already proven itself and created a prestigious brand in the dating world. But, of course, the site's reputation will not stop us from reviewing its features, services, designs, and essential areas. Join men, and let's start exploring.
Official URL: https://www.parship.com
Success Story of Parship
When it comes to love, there's no friendlier platform than Parship. At the beginning of 2001, this service was only available in the United Kingdom, but it soon spread to include thirteen other areas in Europe. It currently has more than 12M+ users in Europe, making it among the most popular and most used matchmaking services globally.
Single people from the United Kingdom, Mexico, Austria, Netherlands, Belgium, Italy, Switzerland, Denmark, France, Spain, Ireland, Sweden, and Germany can all use Parship to find a partner —a serious, long-term partner. More than 130K+ people in the United Kingdom alone have signed up for the service, and the figures given by the site show that roughly 25K+ brand new recruits sign up weekly.
That's not surprising, though. We all know that Parship is a sophisticated matchmaking site for introverts that focuses on long-term partnerships rather than one-night stands and flings. It employs a sophisticated approach to select and link suitable people with one other. In fact, Parship's matching centered on users' personalities is an excellent way to determine prospective mates and determine whether its participants are perfectly matched.
The Members' Pool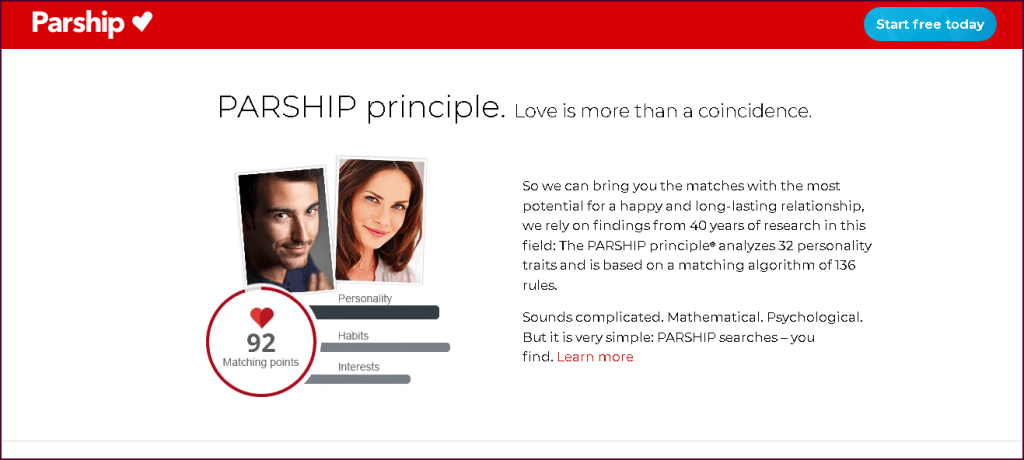 There are an estimated 12M+ users of Parship across Europe, making it a famous trademark for the dating site. Plus, Parship gains 25K+ recruits joining weekly on top of its varied membership options. In addition to the countries mentioned a while ago, this sophisticated dating site has single members from other countries like the US, Canada, and Spain.
Unfortunately, around 3% of its avid consumers are male compared to the rest. So, there are plenty of males active on the site. Don't worry, though; despite this sad news, all the people on the site are committed to finding a long-term partner. In their minds, the Parship Concept ensures that they can always meet the ideal partner throughout the process. So, there's no way you'll never find your perfect match.
Finding Serious, Long Lasting Relationship at Parship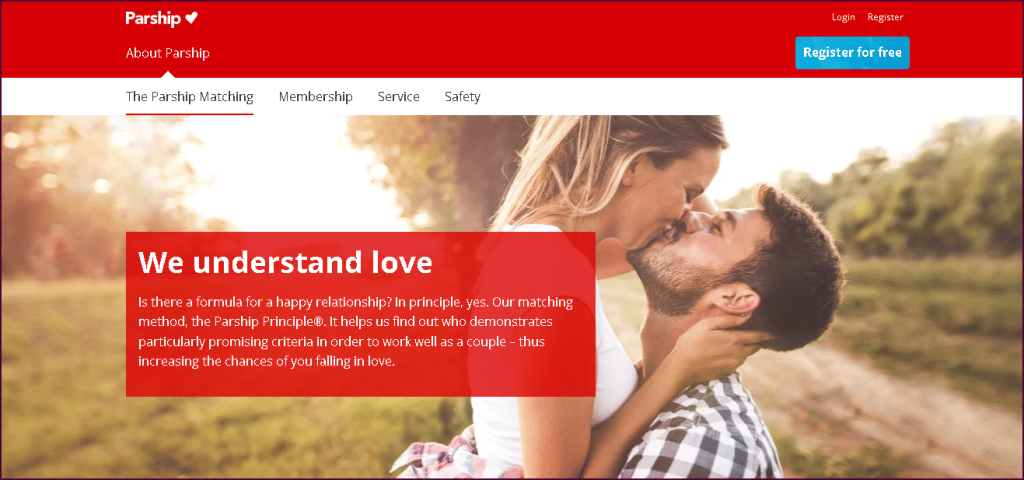 We recommend Parship to those who are eyeing for a long-term and serious connection or relationship. Each member's personality, goals, passions, and hobbies are analyzed to see if they're a good match for one another on this dating service that uses a customized matching analysis. That means whoever matches your profile is sure to be close to what you're looking for.
Everyone at Parship has the company's goal in mind: to keep customers satisfied and delighted. So, if you're hesitant about this site, remember that people who are looking for a long-term, genuine, and authentic connection should use the compatibility-based internet-based matchmaking website. Users of Parship, the biggest and most prestigious meaningful dating site service in Europe, range in age from 27 to 50 and are primarily well-to-do single professionals.
This is because Parship was created to assist value-conscious adults in discovering lasting connections. The team behind this genius matching algorithm has focused on "true" matching characteristics and the qualities that genuinely make a difference. Curious? Well, try Parship's character matching assessment by setting up an account and seeing for yourself what I'm talking about. Anyway, what better way to get started on your search for a soulmate than with a Parship online dating site?
How to Use Parship?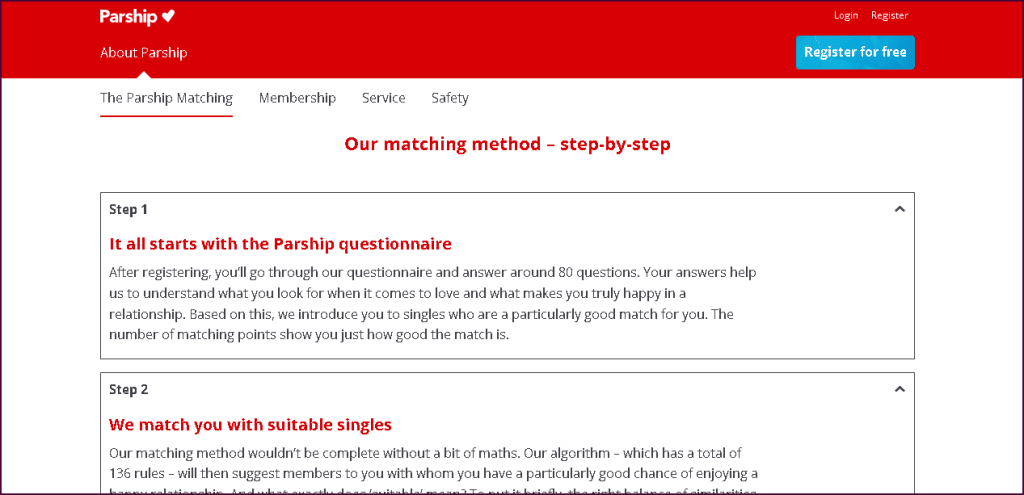 In hopes of selling itself, Parship uses a scientific matching approach. The team behind this site thinks that each user is unique, so it is crucial to acknowledge them individually and not just as strangers. So, after so many times of developing a perfect system comes the rise of the "Parship Principle." This was devised and copyrighted by Parship to satisfy the purpose of giving users suitable matches.
Furthermore, the system used a 30-Item personality characteristics test to assess each user. This comprehensive character assessment includes eighty questions for each new member to complete when they first sign up. A character evaluation is generated based on the results of each individual answer to the survey. Afterward, these data are used to pair suitable mates to a reasonable level of success.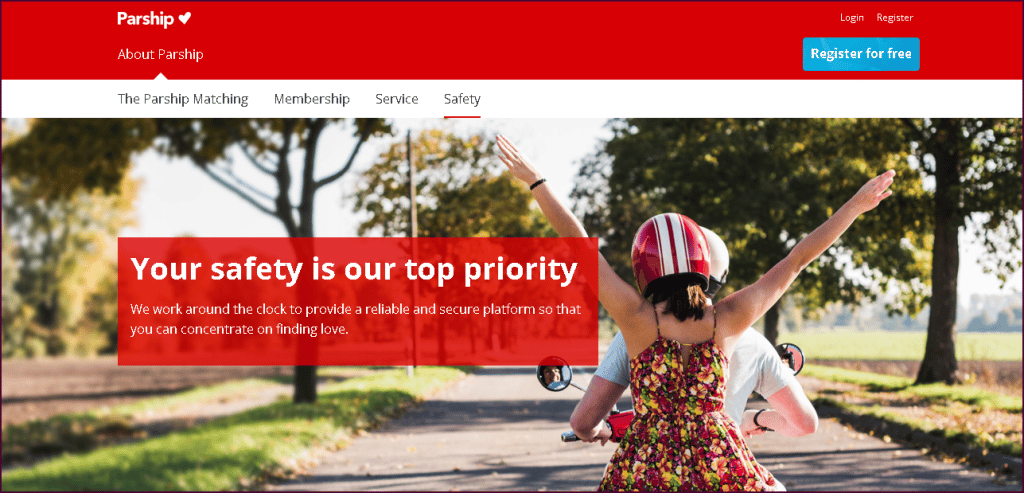 This assessment addresses these four critical elements:
Relationship Management
Introversion and extraversion are two common personality types. Still, there are others, such as openness to new experiences and the ability to adjust to new situations when in a romantic commitment swiftly.
Personality Basics
The fundamentals of your basic characteristics comprise your worldview, mindsets, and attitudes. It also includes your ability to walk the fine line between desire and responsibility and your need for closeness in intimate relationships.
Behavior patterns from your early years
Every person's formative experiences have a profound impact on their present-day outlook. When it comes to dating, it could be a deal-breaker.
What you do on a day-to-day basis
Questions like: How much of a planner are you, and how much of a free spirit are you? Is your personality more traditional or peculiar? Do you live a well-ordered life on a daily? These are just a few things that Parship hopes to assess.
Interface and Usability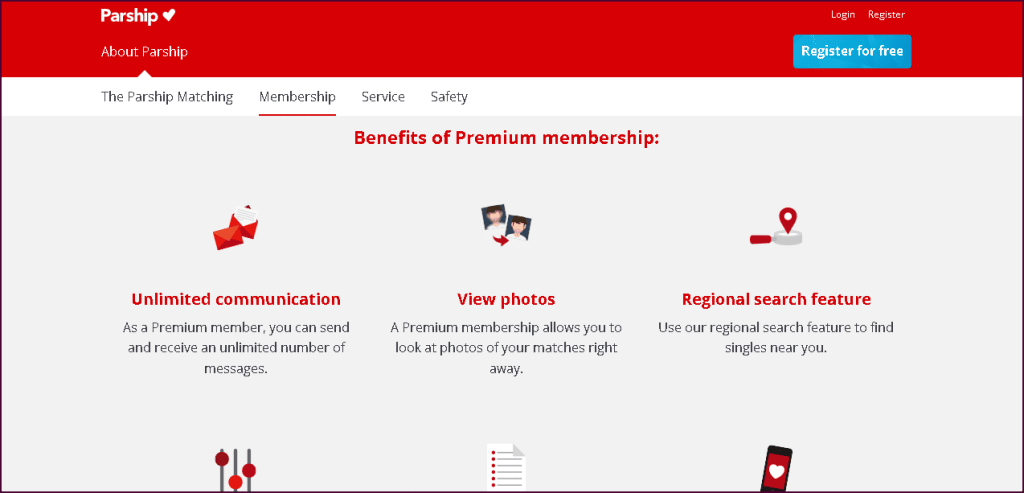 The look and feel of a website can significantly impact your first impressions and, most importantly, your overall mindset. The dev team of Parship did an excellent job in this regard. In this way, the website has a more contemporary and powerful vibe about it. Their choice of color scheme like red and white tones create a warm and inviting atmosphere. Furthermore, because the color red is often connected with passionate romance and love, the Parship logo's appearance fits right in with the company's primary theme.
Simply put, the user experience is first-rate, thanks to the intuitive design. Neither exceptional nor deplorable in any way can be said for this experience. Navigation is simple, and the typefaces are legible so that you won't have any issues using the website. Sadly, certain users have reported that the web pages don't always run correctly. However, I haven't encountered any problems using the Parship site and app. So, most probably, it must have been an internet connection issue.
Convenient Parship App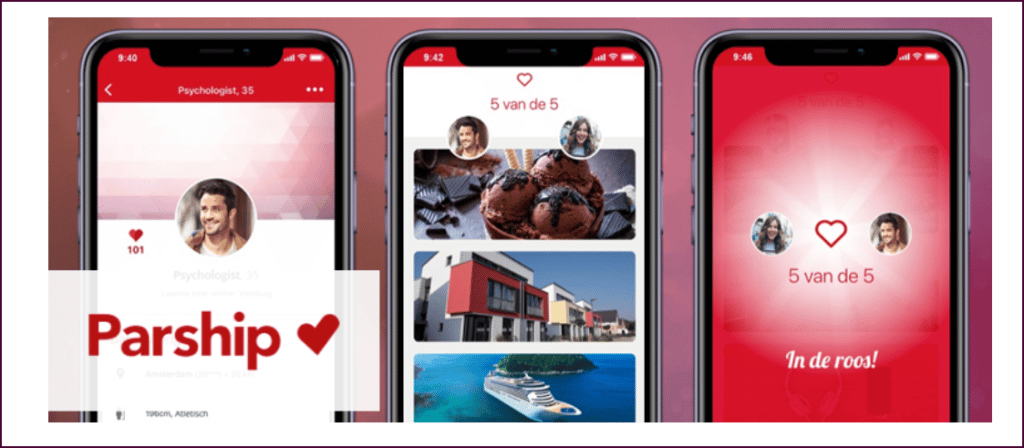 In addition to the desktop version of Parship, users could also browse the site on their smartphones by installing the Parship smartphone application. The app is available on various downloading platforms and can be installed for free. If you're using the smartphone application, you can also sign in with your FB account so that registration would be much easier.
The app also incorporates a logical matchmaking tool, like the one on the website, to assure suitability and harmony among users. Because of this, anyone hoping for a meaningful connection could employ this application to acquire reliable matching suggestions and hunt down their lifelong partner. Currently, 75K+ people are using Parship's smartphone app day in and day out. But just a little reminder, single adults above the age of 18 are welcome to use this service. So, if you're much younger than that, don't dare to visit.
Special Parship Features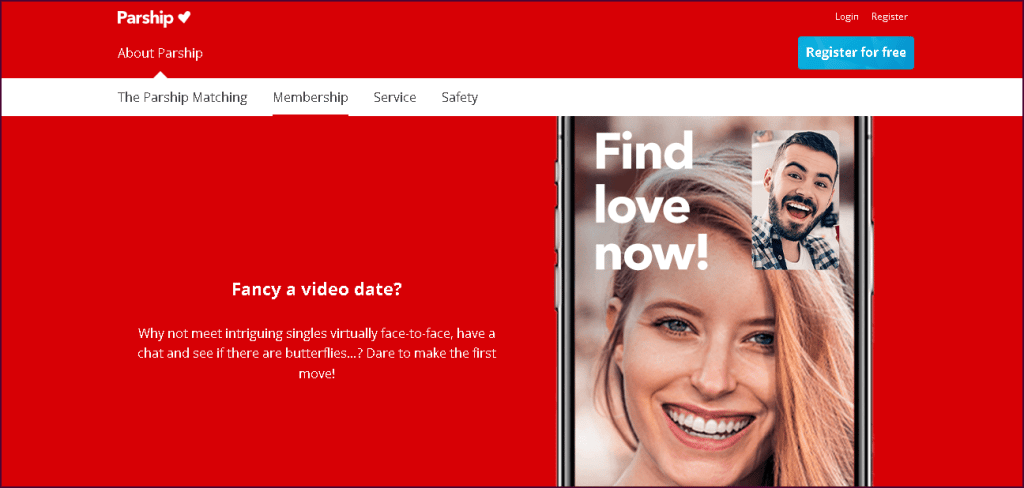 Composed of excellent advice, tips, and expert suggestions about relationships, dating, and love. Parship has resident experts and professionals that help you with your concerns and dilemmas.
A survey or questionnaire helps in an effective and accurate matching process.
Show some love or interest to other users by sending them a "Smile." This feature helps users build connections and eventually turn strangers into lovers.
A short, quick, fun game to test whether a user is a good match. Click the button, and enjoy a matching adventure.
Members who purchased six months membership packages can assure they'll have a 100% matching success rate on Parship. Also, you'll enjoy a free renewal after your Membership expires.
Become a Member Today!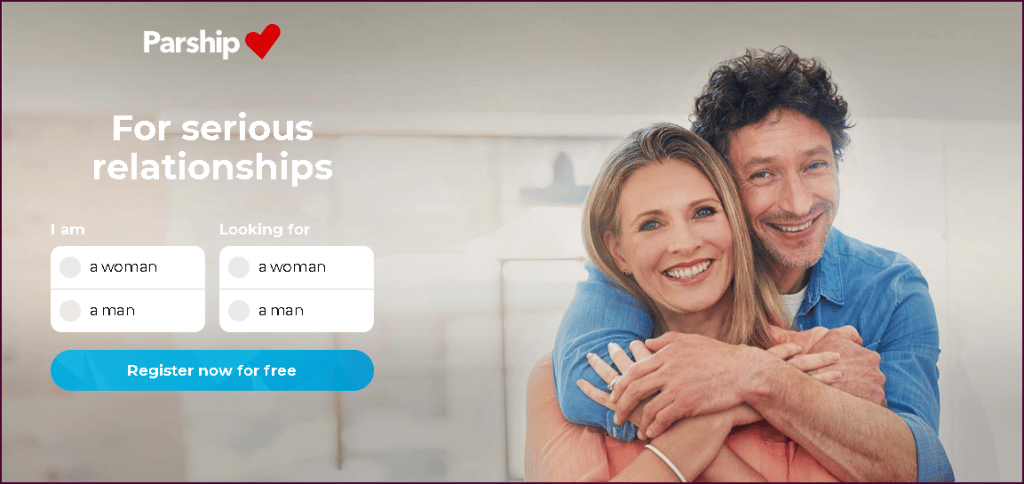 Registration at Parship is open to anybody over 18 and is entirely free of charge. Both your email address and current FB login credentials can be used to register for the service. It's not difficult to do, but it would require time. So it would be a good idea to plan and devote some of your leisure time.
Parship's required compatibility questionnaire reveals what the site has in store for you, and they are serious about finding suitable matches. The "Parship Principle" was used to develop a variety of items for this assessment. Typically, this Parship survey can take around 10 to 20 minutes to complete. Of course, this estimated timeframe is sufficient to meet all five components of the survey. You'll get your findings after completing the test, and these will be used to build the important components like user suggestions and matches appropriately.
Pros and Cons of Parship
PROS:
Millions of members
Free registration
Effective matching system
Lots of unique features
Easy to use
Covers worldwide
Accurate matching approach
CONS:
Requires membership fees
Long matching questionnaire
---
12 Best Dating and Hookup Sites Similar to parship.com: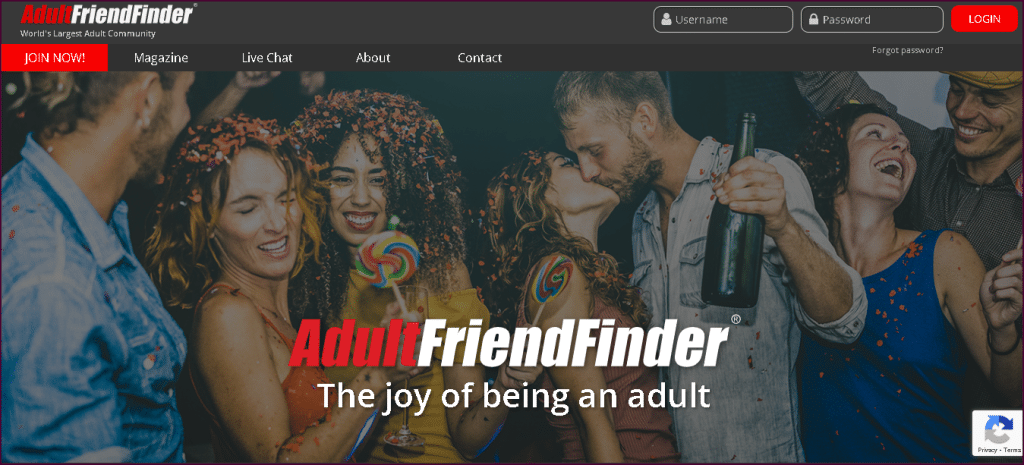 The Adult Friend Finder website is famous all over the world. It has more than eighty million members desiring erotic interactions with multiple women. Similarly, it provides numerous flirtatious relationships, such as casual connections, monogamy, couples, fuck buddies, and many more.
Indeed, this is an excellent experience that spices things up in the bedroom, especially between open-minded people willing to examine their sexual orientation. Finally, registration is relatively stress-free and straightforward, so members finish it in less than five minutes.
Here's the full review of AdultFriendFinder.
PROS:
Registration is free and fast
The members of the website are active in looking for casual hookups
Plenty of options in terms of communication
Watching videos and viewing images are free
You can write blogs and engage in a group conversation
The app is available for download and compatible with both iOS and Android devices
CONS:
The number of male participants is larger
Limited options for free basic accounts
---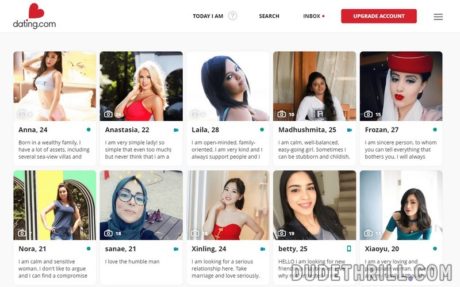 Dating.com is a must-visit website where you can find romantic affairs and hookups. Certainly, it brings all singles worldwide together in one fantastic place where they can start a new romantic connection. Also, it uses unique advanced features that allow members experience dates in more accessible, efficient, and faster ways. Indeed, if you are eyeing for a reliable website to find fuck buddies, then Dating.com is the best of all.
Click here for Dating.com full review.
PROS:
Members are from numerous parts of the world
Advance searching can filter based on your choices and interests
Live chat support is always accessible
Registration follows the simple and easy process
It does not require verification of email address after registration
Account creation is free
Tailoring of the search result according to preferences is available
Viewing of Profile pictures is for free
CONS:
The app is only for Android users
---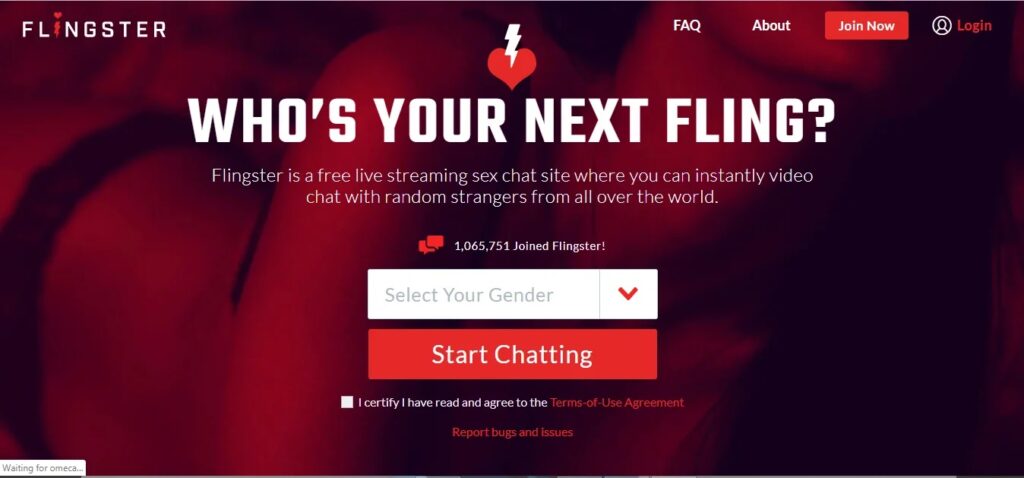 Flingster is an adult dating website for meeting, hanging, and making out with singles. On this website, the application process is indeed speedy and convenient. So, it won't be wasting much of your energy at all. Compared to several other dating websites, even free accounts can use messages and video chats without paying.
On the other hand, paid subscribers have additional features that are indeed unique. Meanwhile, Flingster similarly provides discreet identification while chatting before you consent to a spontaneous, quick fling.
PROS:
Unspecified character is a choice
Everybody is excellent regardless of sexual orientation or gender
The sign-up procedure is available and relatively simple
The site's design is simple; however, understandable to navigate
CONS:
There are occasional phony profiles reported
---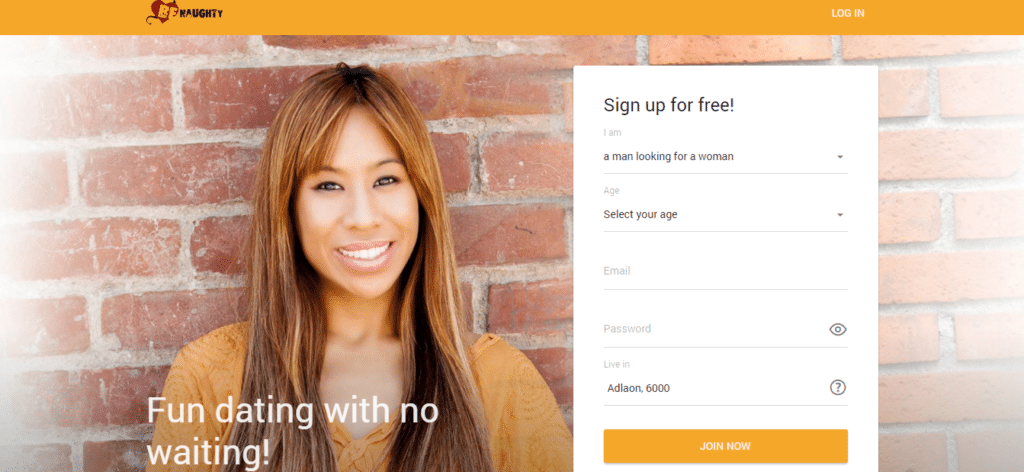 Introduced in 2000, it became an increasingly successful dating website that works in partnership with Flirt, IWantU, and UpForIt to provide proven quality and comfortable environment for the users. Each day it has over 13 million visits, and there are over millions of individuals worldwide considering signing up as official users.
This is indeed a perfect outlet for getting wild and engaging among married people and single individuals in sexual activities and relationships. Your private data sent to the BeNaughty site is safely secured because it uses the SSL Encrypted method and has followed the validation phase for all accounts. Everything enables the entire journey to be more enjoyable and avoids any money-making scheme.
Click for a full review of BeNaughty.
PROS:
Established over 20 years already
Every day, there are an increasing number of people signing up
Members are responsive and active
Free five chats daily for free basic accounts
Easy to navigate and simple interface website design
Video chat is available
CONS:
Some accounts do not provide much information on their profiles
Advertisements are plenty and annoying
Annoying live notifications
---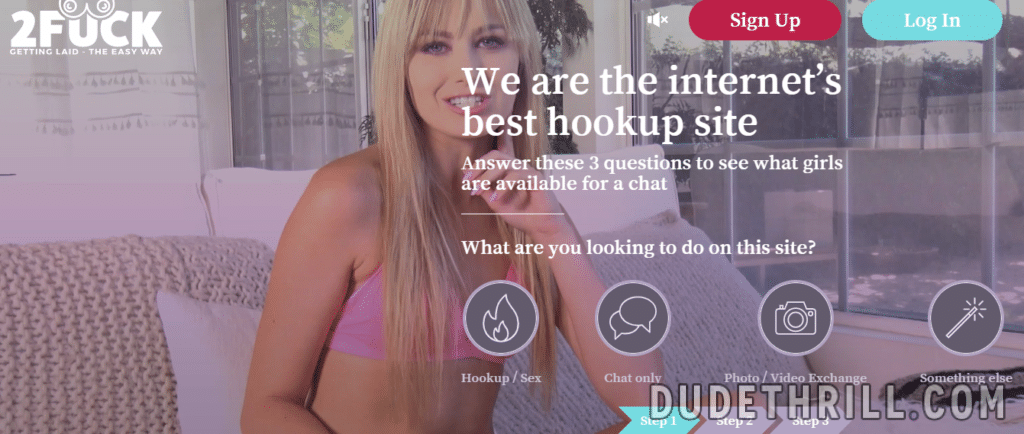 This site might answer if you are tired of the simple dating apps that don't give you the result you need. 2Fuck is entirely new to the adult dating realm, but it has already gained millions of users, a relatively significant number. The site is similar to other social media platforms and provides you with several options for interacting and communicating with other users.
PROS:
Lots of users
Design and interface are pleasing
Joining is for free
CONS:
Can be pricey
Privacy is low
---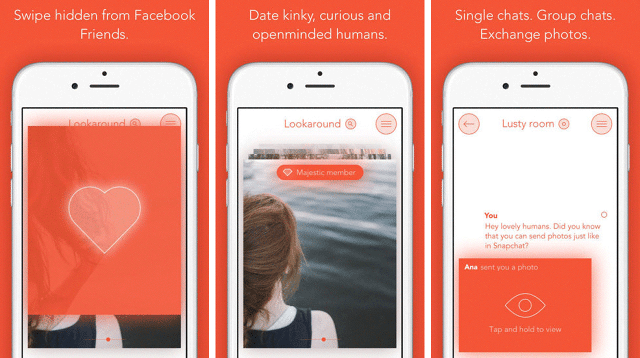 For many of you who didn't know, Feeld is not just for dating but also for multiple hookups. The admins intend to create a platform where everybody, even in groups, flirts and interacts. In fact, the title "Feeld" was from the root term "play in the field" because the apps function as a ground or foundation where people can match, connect, and hook up to any users nearby.
PROS:
Wide range of sexuality available
Welcoming and open to all
Free to download
The app is both available on Apple and Google Play
Incognito is available
It has exciting blogs and articles
Lots of members
Modern app design
Easy to use
Uses verification process upon registration
CONS:
No site available
Features are quite modest
Requires Facebook to register
---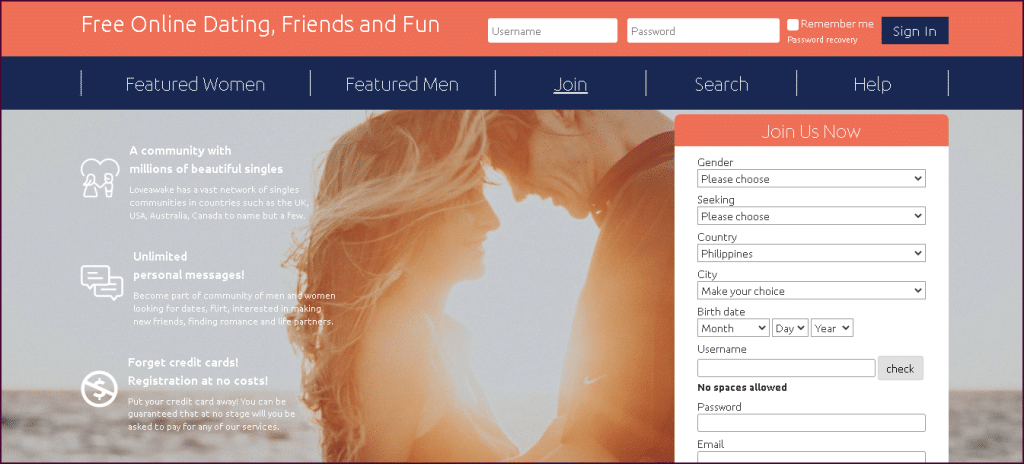 LoveAwake is an entirely free worldwide matchmaking service. It already has a big following in the US, UK, Canada, Philippines, Australia, Malaysia, South Africa, Ireland, Germany, and Singapore. There is no doubt that LoveAwake is now among the world's most recognized online sex dating and matchmaking websites since founded in 2008. Its most appealing feature is its free feature. I swear to all gods, this site promises you will certainly not encounter hidden charges.
Take a look at LoveAwake review.
PROS:
Millions of users worldwide
It covers different cities and countries around the world
Free to use
Easy to navigate
Communication is effortless
CONS:
Some reported catfishing accounts
Loading takes awhile
---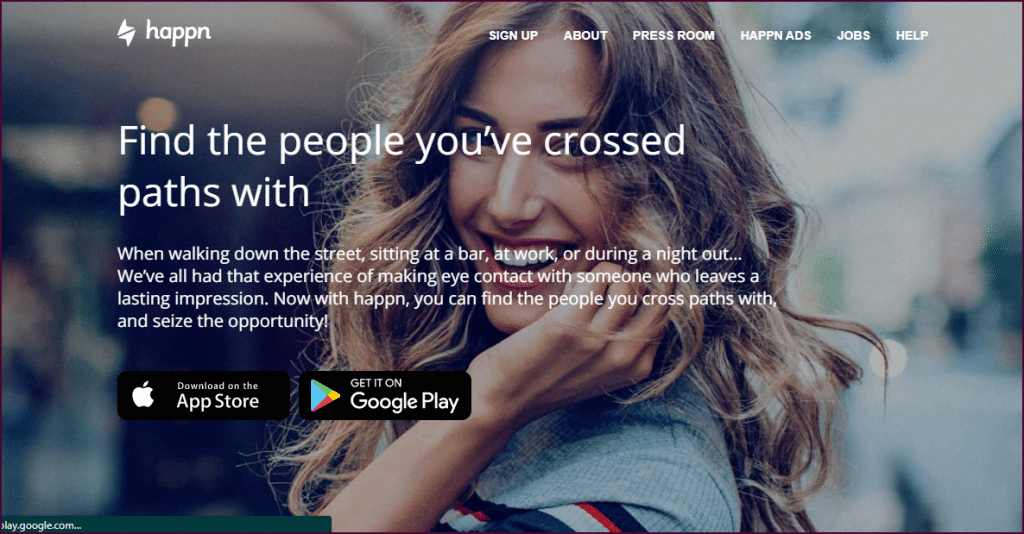 What truly sets Happn apart from its competitors is how they bring a unique way of matching and connecting users within ideal proximity. Unlike other sites that randomly match you with users of similar interest, Happn considers locations along with interest, preferences, and tastes. So instead of wasting hundreds of matches in a day just because they are far away from you, Happn has an intelligent way to make sure you can handpick all possible matches regularly.
PROS:
Easy matching and meetings singles
Effective matching features
Signing up is straightforward and fast
The verification process enhances security
CONS:
Cannot send a message without getting "like" back
Chances of finding matches outside your location
---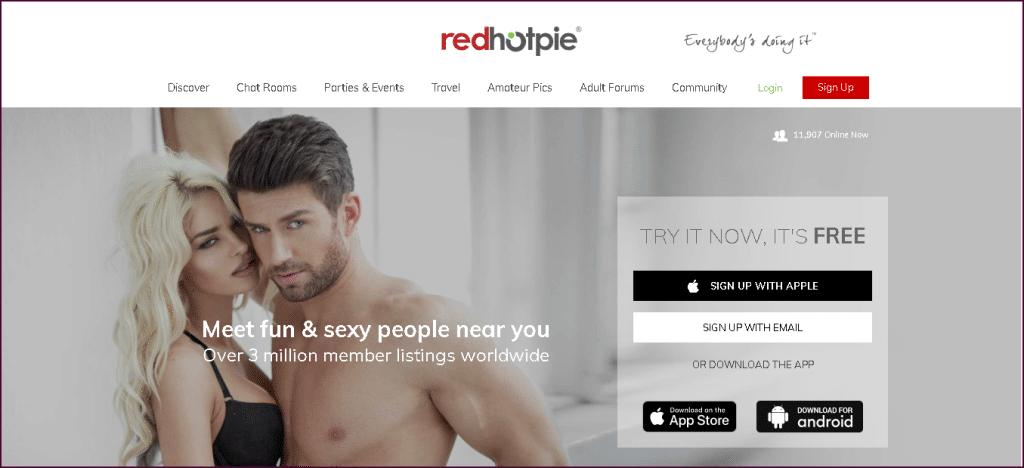 If you think RedHotPie is just a simple hookup site, well, you're wrong! The site is unbelievably more than I expected because its features webcam chats and text-based connections. It is an excellent option for both singles interested in traditional dating, swinger partnerships, and those hunting for hookups.
Over 3 million people have registered to use RedHotPie, making it one of the most popular hookup websites and apps. It has the power to open the minds of men and women alike, and this could show that males are generally open-minded.
Full review of RedHotPie here.
PROS:
Unique features
Lots of members
Many communication means
Perfect for all types of relationships
Open to all sexuality
It has forums, blogs, stories, and parties available
Verified users
CONS:
Requires registration
Some features need payment
---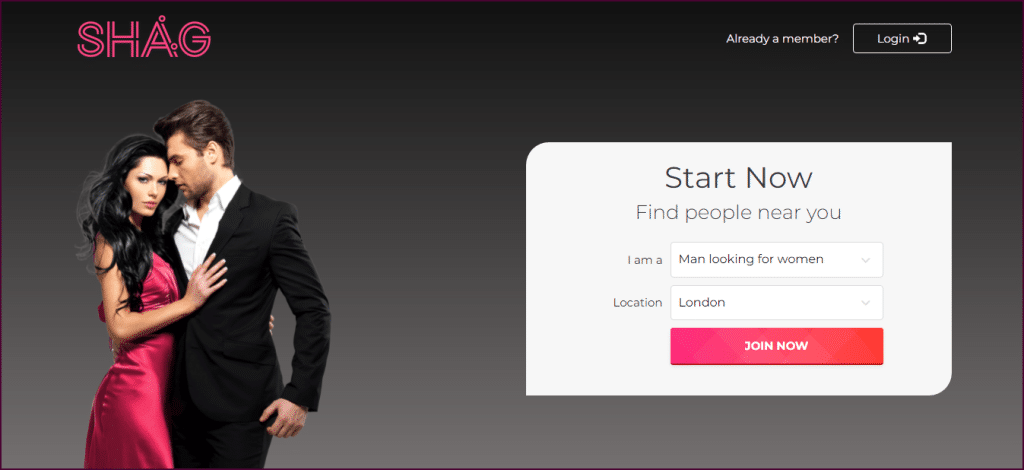 Shag.co.uk offers bountiful services to everyone! You can enjoy sending unlimited messages to potential hookup matches, flirt all you want, and stay connected whenever you wish. Currently, the site is expanding its coverage from the United Kingdom and the rest of the world. There's not much to do around here if you're only a free member, but definitely, it's a worthwhile purchase once you become a premium member.
Click for a Shag.co.uk full review.
PROS:
Large membership pool
Great features
Easy hookup process
Registration is free
Design is simple but easy to navigate
Lots of perks for premium members
CONS:
Requires Membership and credits to send messages
Limited free features
---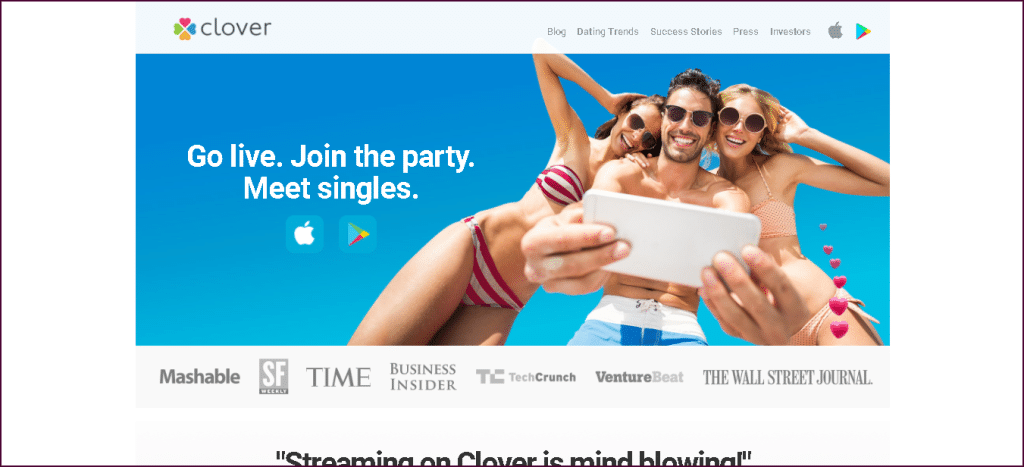 Clover is a stand-alone platform that possesses a distinctly unique identity, although drawing inspiration from social networking in numerous ways. This popular dating site combined all the necessary ingredients for an effective social network and dating features in one place. With this, Clover promoted and focused on communicating and developing "actual" relationships.
PROS:
Thousand members worldwide
Numerous features to communicate
It has a live chat and video streaming
Amazing navigation
Free registration
Lots of unique features
Affordable Membership
It has plenty of free features
CONS:
Requires Membership and subscription
---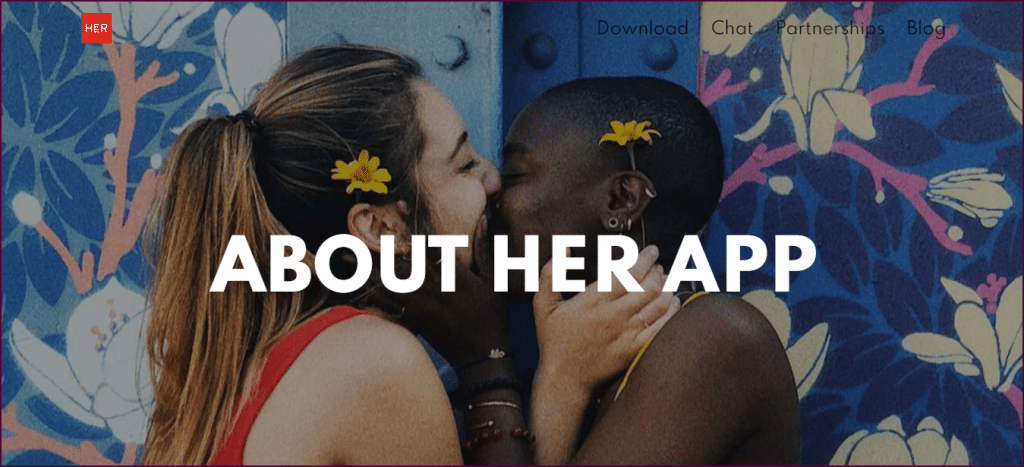 If you're part of the LGBTQ+ group, the apps oriented for straight users can be a little intimidating. But now, the tables turned after the release of HER. HER is promoting openness and a welcoming environment. So they are encouraging all the members of the LGBTQ+ community to become a member of this app. After years of improving and implementing the demands of users worldwide, HER is now among the most extensive and sought-after dating apps for the LGBTQ+ community.
PROS:
Inclusive to LGBTQ+ community
Design is modern and stylish
Free to use
Most features are accessible for free
Active members
Open and welcoming to all
Uses verification process to ensure security
Numerous features to connect
CONS:
Limited swipes for basic users
No website available
---
Takeaway
Parship definitely set the bar high in dating and finding love. It may not be suitable for hookups and casual sex dates. I'm pretty confident that anyone who seeks serious commitments will find Parship very effective, exciting, and straightforward. With the help of its unique features, services, easy-to-use interface, and accurate matching software, your lonely nights will turn into a memorable love moment. Visit Parship today and avail of its free registration. Don't deprive yourself of experiencing a once-in-a-lifetime chance to spend your life with your soul mate.
All 75 Other Sites in This Category Worth Checking Out:
Top-5 Dating & Casual Hookup Sites That Actually Work in 2023 Perfect for ~20-55 year olds, with & without spouses! These are not some "fake" ones pretending to have girls, they are real, worldwide largest networks. Jump to Top-5 Dating & Hookup Sites Hey, I know that jerking off is quite exciting and cool. But… nothing […]