Updated on: September 30th, 2023
Feeld Review
& 12 Best Hookup and Casual Dating Sites Like feeld.co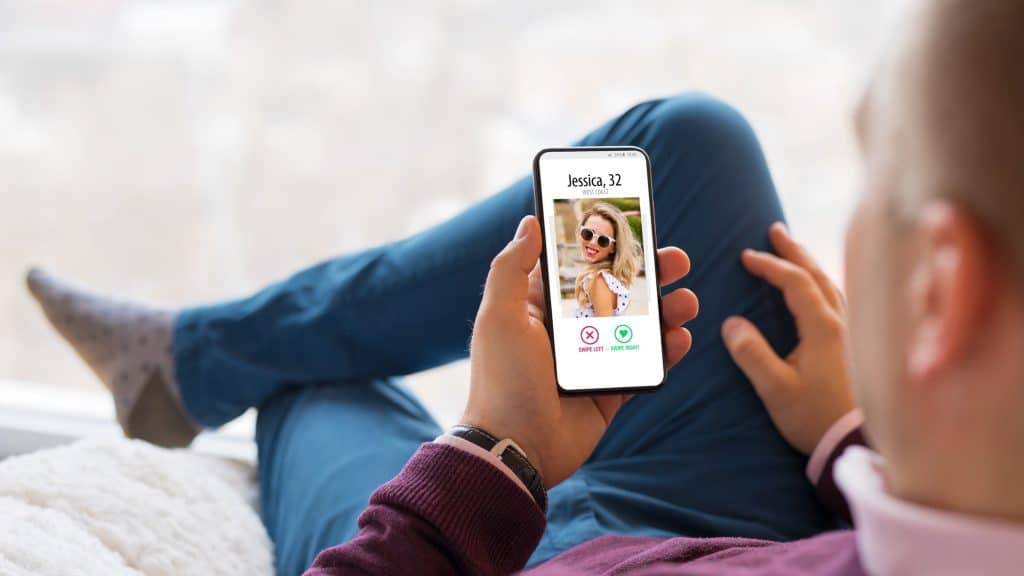 There's a shitload of apps for hookups, dating, casual fun, sex available nowadays. With this overwhelming number of choices, picking just one could be a bit more challenging than you expect. But of course, Dudethrill is always here to save the day! Now, you don't have to run through all the troubles and membership processes just to test an app or site. But right now, let's focus on our main star: Feeld! It claims to be among the best and most unbiased hookup sites that offer more comprehensive options and convenient ways to make your casual fun more enjoyable. But what's even more exciting about Feeld is they offer a variety of services for almost all types of sexuality. In fact, there are over 20 sexualities available on the app so that users can feel more comfortable and inclusive. Looks pretty promising, but does it stand by to our expectations? Let's find out!
Official URL: https://feeld.co/
The History Behind Feeld
In 2014, Feeld introduced itself to the world. Initially, this app used to call "3nder," but around 2016, the developers changed its name and established a new brand for the whole world to see. Now, this London-based app has captured the attention of everybody and continues to deliver excellent services for all.
For many of you who didn't know, Feeld is not just for dating but also multiple hookups. The admins intend to create a platform where everybody, even as groups, to flirt and interact. In fact, the title "Feeld" was from the root term "play in the field" because the apps function as a ground or foundation where people can match, connect, and hook up to any users nearby.
Feeld Opens Up to the World of Sexuality
But of course, Feeld never forgets to incorporate the most crucial and essential thing in the modern world —sexuality. People these days have opened up to all types of gender and sexual preferences. That's why you can no longer trap them in two gender groups: female and male since everyone has their own preferences now.
Certainly, this part of Feeld is what I enjoy most because I feel like they provide much care and attention to people's preferences. And that idea gives a lot of freedom and encourages more to express oneself without guilt or shame. Definitely, it doesn't matter if you're married, in a relationship complicated, swinging, or plain old single, Feeld community, welcomes you to their wild world! Feel free to share your thoughts, explore your dirtiest fetishes, and show them your kinks. You'll never know; you'll find a perfect sexual match on this app.
How to Use Feeld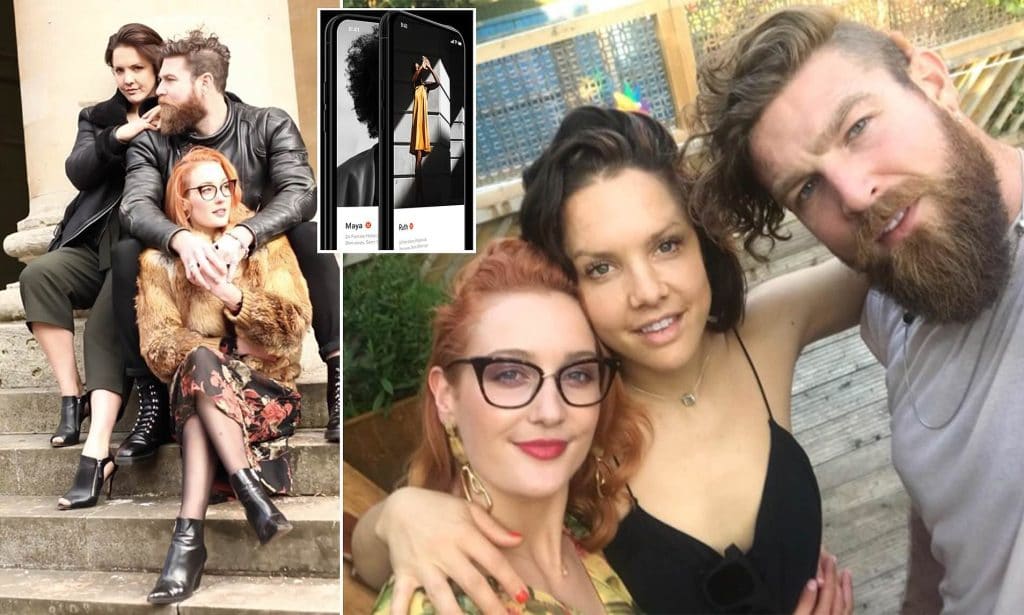 The Feeld app is straightforward to understand. Usually, couples and horny singles seek out its help for a quick hookup and casual swinger lifestyle. Just like other dating and hookup apps or sites, Feeld puts its heart to make matching and connecting its core value. That's why admins put up valuable features and excellent service to make your experience more comfortable and worthwhile.
Simply register by providing several basic information about yourself, including age and location. Once these are all set up, you're ready to go and find your matches. You just have to show interest in other users, and when they "liked" you back, you're automatically a good match. Feel free to connect with all your matches since there's no limit to how many you can hook up. Besides, chatting is free so that you can do that all night.
But apart from that, Feeld also uses a unique feature where couples can access the site as a "couple." Meaning if you and your girlfriend are both adventurous and want to try something out-of-the-box, then Feeld is an excellent option. Maybe a swinger lifestyle or partner swapping would give spice to your relationship.
Community Members of Feeld.co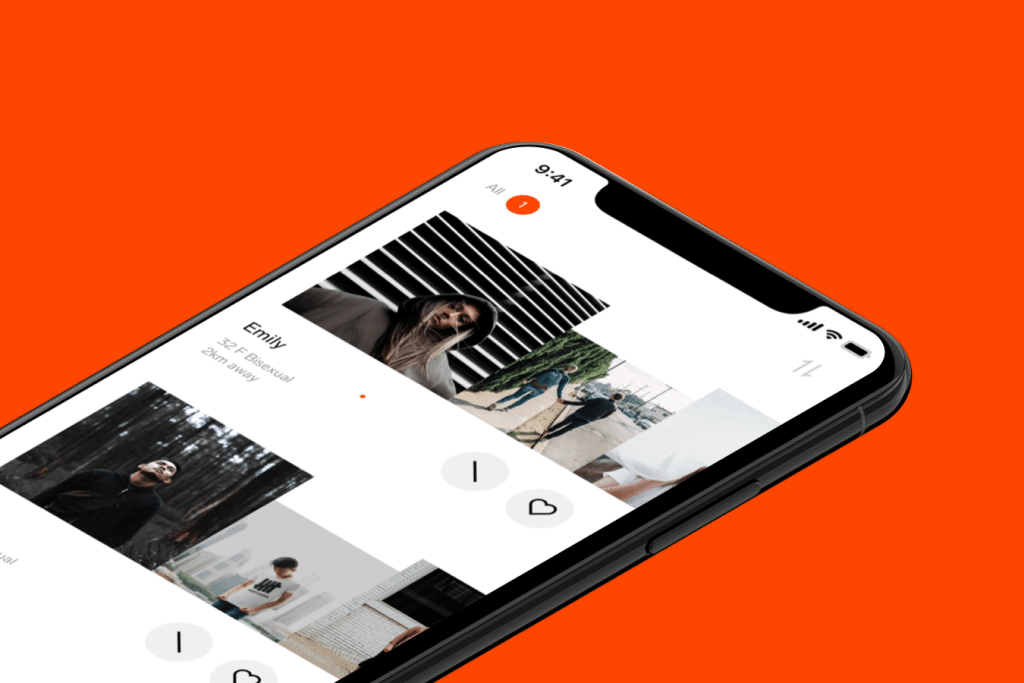 Feeld is pretty popular in Canada, the UK, the US, and Germany. But, it seems like the US has the highest percentage of users from the worldwide member pool. Perhaps, that's because Feeld is among the few hookup apps that emphasize sexuality as an essential aspect of flirting, swinging, and hooking up.
However, despite being a welcoming app to all types of sexuality, Feeld has around 70% straight users, many of whom are men. Usually, users between 25 to 30 years old are active participants of Feeld and frequently looking for hookups any time of the day. If you put these percentages to numbers, roughly 500K+ users actively seek casual fun weekly. That's pretty huge!
Feeld's Unique App Features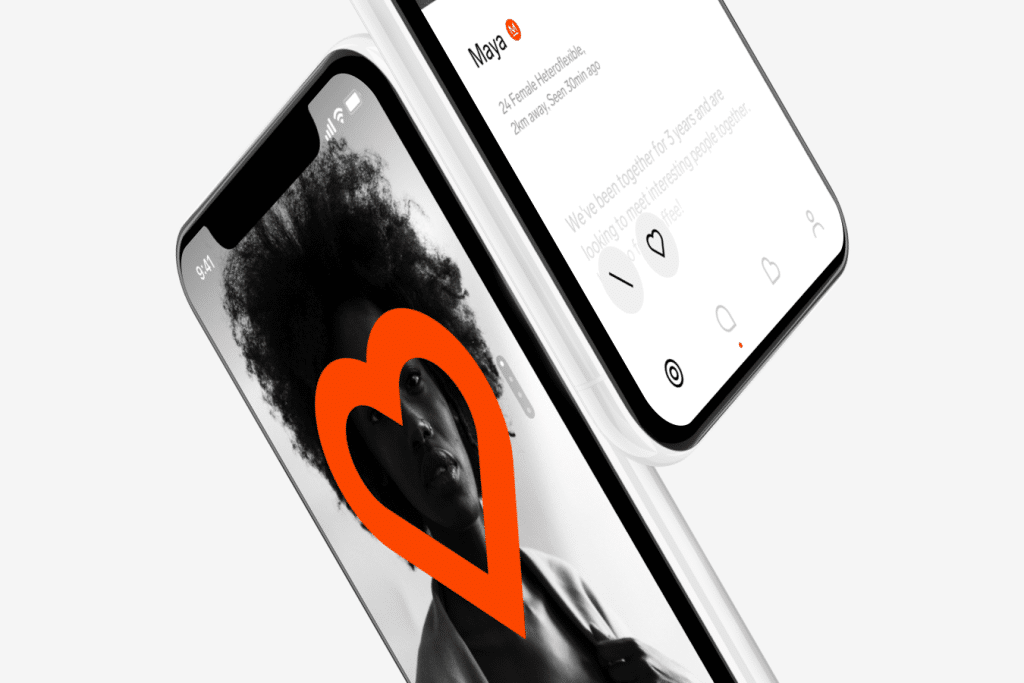 For those who want to stay private and avoid people from Facebook to know about your filthy business, then you can use this feature. It will hide your profile from your FB friends who use the Feeld app. However, this is only available for users who upgraded their membership to premium.
I personally find the LastSeen feature valuable in connecting since it allows users to see the status of others if they have been active for minutes ago or totally stopped using the app. Certainly, it can save so much time and effort.
If other users have shown interest in your profile, the Feeld app offers "pings," and you can send them to anyone you find interesting. Of course, users will get notifications, which increases your chance of hooking up. The premium members can enjoy one ping daily, but for primary users, pings are available for purchase.
It's not surprising to encounter unexpected or annoying users from time to time. That's why the block feature is such a valuable tool to remove some users you don't wish to see in the app. Simply report them, and it automatically stops any interaction.
Feeld Registration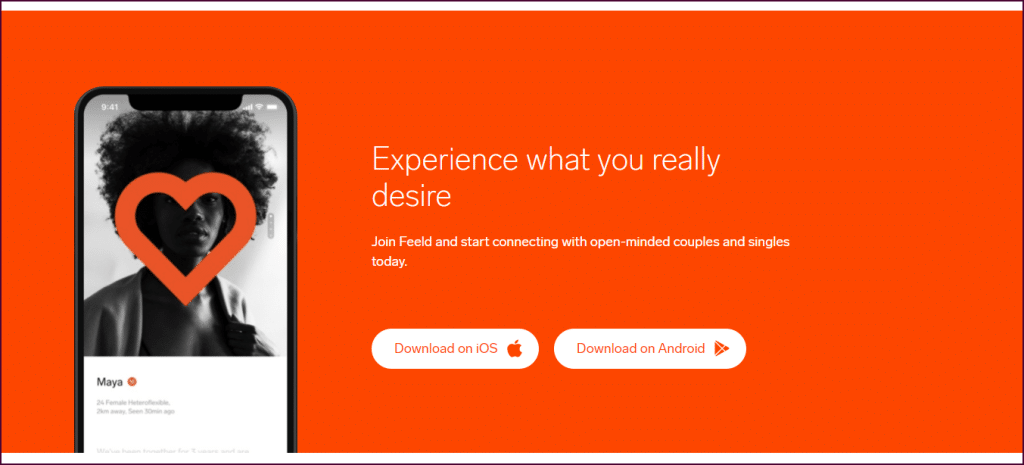 Good news! Feeld has a straightforward registration process, plus it's totally free. So don't worry about hidden charges or unexpected costs. Perhaps the only tedious part of its registration process is the two-way verification procedure, but other than that, everything seems manageable.
First, Feeld asks about your email account and FB profile. You can't skip this since Feeld is very strict in verification. Of course, this step could benefit all users since it ensures the authenticity of their members. Generally, Feeld checks your FB friends and valid email for identity authentication and sees if you have friends using the app. Lastly, you must provide a phone number to finish the registration so Feeld will know you're not a scammer or some bullshit.
Besides its unique verification process and easy registration, Feeld also impressed me with its comprehensive range of sexuality options. Currently, the app has over 20 sexuality offered, and everyone has the freedom to choose, which makes them comfortable.
Connecting and Chatting at Feeld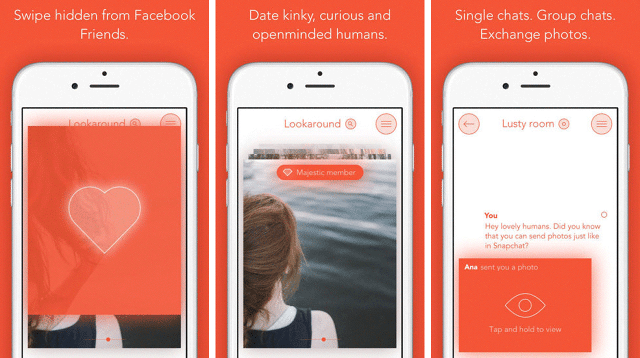 Feeld chat and message features are different from other sites and apps. You'll find this at the lowest portion of the screen, where you can locate some users at the Connection tab. While using Feeld for several days, I was surprised to see over 50 matches, and many of them reached out to connect.
But, what shocked me the most is that many of these matches are pretty active when interacting. Of course, at first, I set my expectations down since I'm not giving Feeld an ounce of pressure. However, over one-half of the users who tried to connect with me responded. That's like an 80% favored response percentage compared to other hookup sites or dating apps.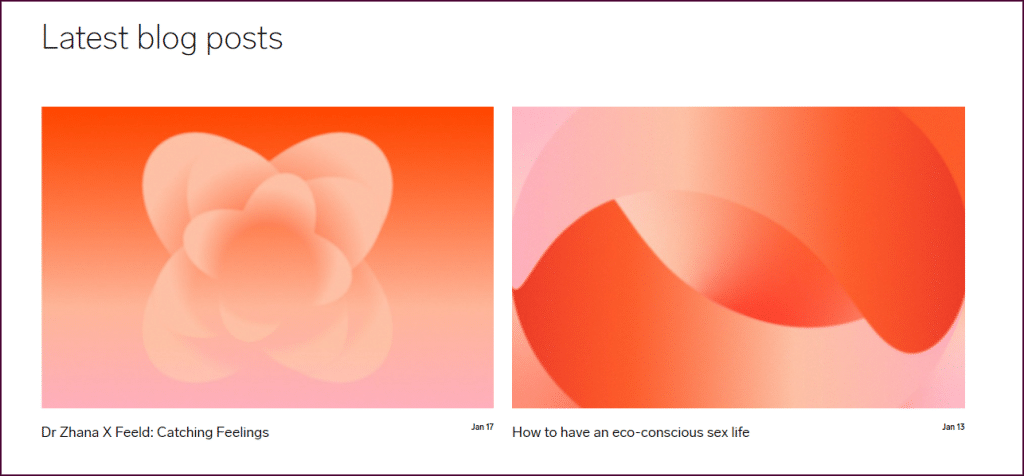 Moreover, this response percentage could go higher than average when you subscribe to its premium membership. Plus, the chat feature of Feeld provides a fantastic and familiar vibe, so you'll have a great time interacting with people. Typically, users are active in one-on-one chatting since I rarely see people using the group chat. Also, I gotta mention that many users love to exchange their phone numbers and Kik accounts after matching. I guess they like to talk outside the app for a more convenient and personalized interaction.
Feeld Membership and Prices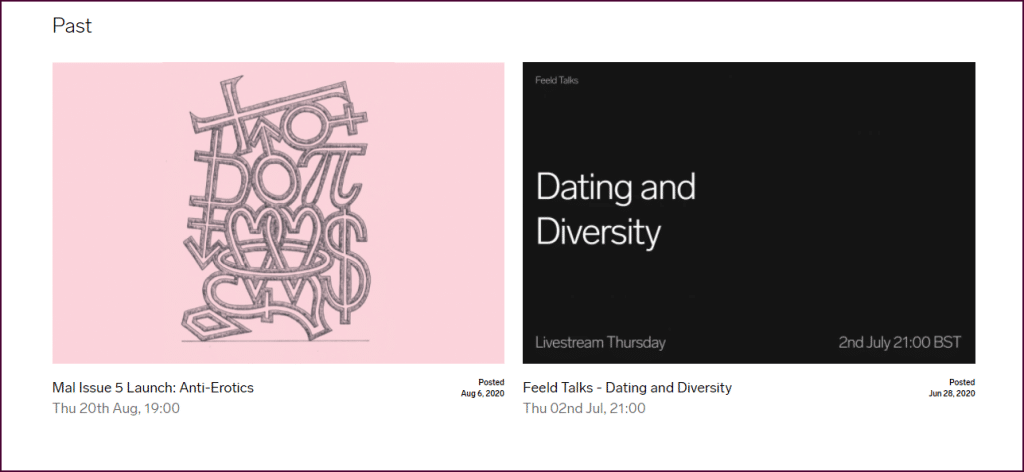 Presently, Feeld has only two membership options available; each has its perks and duration. You can pay every month for $11.99 or avail of its three-month subscription for only $23.99, saving you at least $8.00 monthly.
With your premium membership, you can enjoy numerous benefits and services on this site, including hiding from FB friends using the Feeld app and connecting with users without matching. Also, you can enjoy accessing other users' recent online activities, switching to dark themes, and adding personal images available to matches. All I mentioned are just a few things you'll enjoy here, and there's more to see when browsing this site.
But, apart from enjoying the perks, I guess subscribing to Feeld membership could help the site developers create and establish Feeld despite the challenges and competitions. An ad-free app/site like this one deserves all the credits and payments, and I guess it's the least we could do to show support.
Pros and Cons of Feeld.co
PROS:
Wide range of sexuality available
Welcoming and open to all
Free to download
The app is both available on Apple and Google Play
Incognito is available
It has exciting blogs and articles
Lots of members
Modern app design
Easy to use
Uses verification process upon registration
CONS:
No site available
Features are quite modest
Requires Facebook to register
---
12 Best Hookup and Casual Dating Sites Similar to Feeld.co: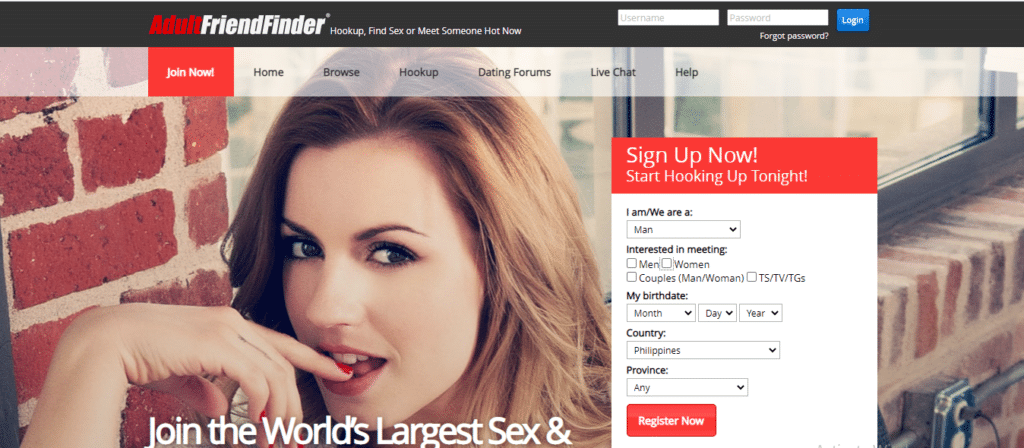 The Adult Friend Finder website is famous all over the world. It has more than eighty million members desiring erotic interactions with multiple women. Similarly, it provides numerous flirtatious relationships, such as casual connections, monogamy, couples, fuck buddies, and many more.
Indeed, this is an excellent experience that spices things up in the bedroom, especially between open-minded people willing to examine their sexual orientation. Finally, registration is relatively stress-free and straightforward, so members finish it in less than five minutes.
Here's the full review of AdultFriendFinder.
PROS:
Registration is free and fast
The members of the website are active in looking for casual hookups
Plenty of options in terms of communication
Watching videos and viewing images are free
You can write blogs and engage in a group conversation
The app is available for download and compatible with both iOS and Android devices
CONS:
The number of male members is greater than the females
Limited options for free basic accounts
---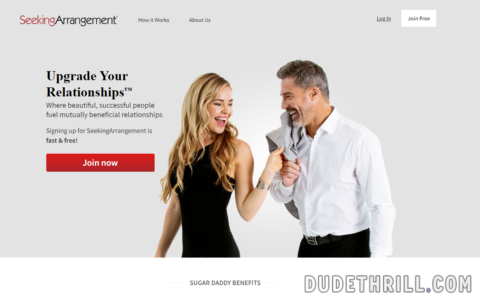 A niche dating platform that attracts daily visitors is Seeking Arrangement. Since this is not a regular matching website, its design could throw off several individuals who occasionally come on this. Nevertheless, it does a brilliant job of providing a secure atmosphere for the type of partnership and interaction it promotes. Moreover, it is intriguing to discern that it has a fair number of people internationally for a platform that contains a relatively fundamental concept.
Seeking Arrangement is a place for youngsters to engage sugar mommies and daddies who could deliver monetary support and encouragement for them. Sugar babies must provide love, sex, affection, and lengthy connections in exchange. Seeking Arrangement redefines an ideal relationship as it undermines the conventional means of internet wooing. The site delivers an oasis where you can incorporate enjoyment with a company.
Click here for Seeking Arrangement full review.
PROS:
The verification process is strict
Within just five days, the site guarantees users can find ideal arrangements
It has over ten million members actively seeking and involved worldwide
The majority of members are from the United States
The registration process is easy and swift to finish
Free sending of messages to other verified members only
CONS:
Few fake sugar baby accounts
Requires permission to view a private gallery of other members
---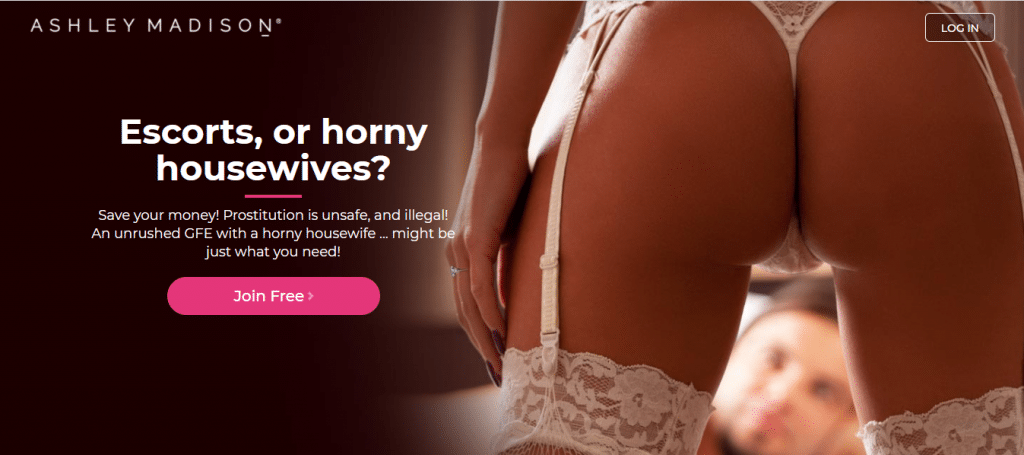 Top-notch website in terms of hookups and adult dating, Ashley Madison has been around since 2001. If you are in a monotonous relationship or want to get out of the routine of married life, then this website is just right for you. Indeed, all types of sexual affairs are welcome here, and no one will judge you. Also, the members can engage with many members across the world and enjoy sexual entertainment.
Above all, Ashley Madison listens to its members' feedback and the changing demands of people's lifestyles to improve their features. Everyone is free to explore all types of relationships, including polygamy, threesomes, and many others. Thus, Ashley Madison remains on top of the game despite the competitive industry of online dating.
PROS:
Encourages the members to upload discreet photos
The site offers free registration and follows a simple process
Protection of images and sensitive data from spams
You can download this through Google Play and App Store
Low storage requires and will not occupy too much phone storage
Members are enormous and from across the world
CONS:
Several accounts do not provide details about themselves
---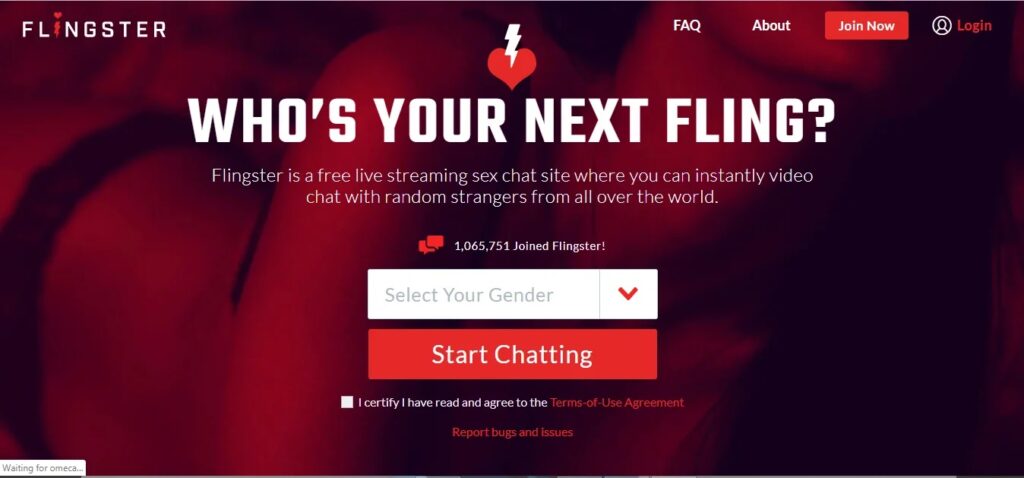 Flingster is an adult dating website for meeting, hanging, and making out with singles. On this website, the application process is indeed speedy and convenient. So, it won't be wasting much of your energy at all. Compared to several other dating websites, even free accounts can use messages and video chats without paying.
On the other hand, paid subscribers have additional features that are indeed unique. Meanwhile, Flingster similarly provides discreet identification while chatting before you consent to a spontaneous, quick fling.
Click for a full review of Flingster.
PROS:
Unspecified character is a choice
Everybody is excellent regardless of sexual orientation or gender
The sign-up procedure is available and relatively simple
The site's design is simple; however, understandable to navigate
CONS:
There are occasional phony profiles reported
---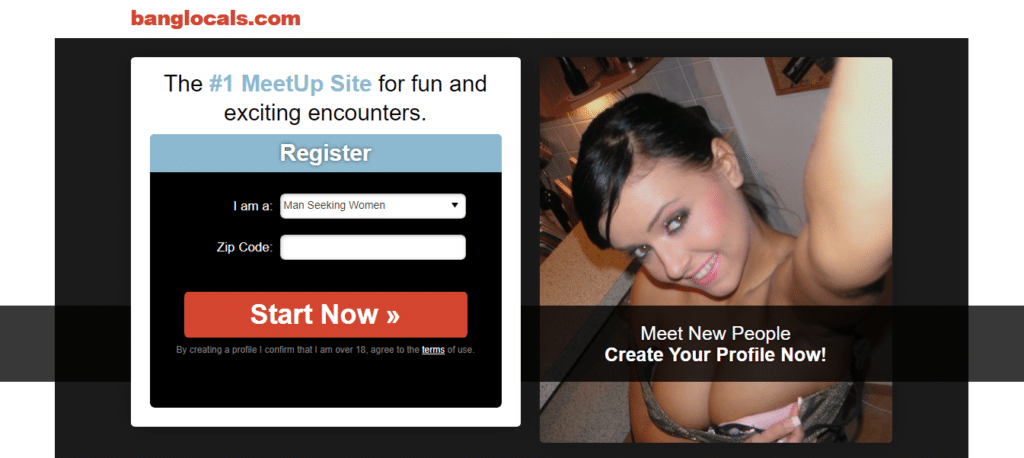 Banglocals is a must-visit website for people looking for a perfect match for sex, dates, and casual affairs. Regardless of the number of competitive websites out there, it has remained on the top spot today. Indeed, our lives are a shitload of work and stress. All we want is relaxing and calming ways to release it. Certainly, a great buddy who will stimulate our sexual desires can make life full of enjoyment. Good thing, Banglocals is a sex dating website that uses a simple process in registration. So, everyone will right away experience pleasure. Indeed, everyone has the chance to find a hot, sexy mate.
PROS:
People can create a sex date network
Free to search profiles of other members
View galleries of images and videos
People can give ratings to hot members
Registration is free and easy
Encourages to post personal images or upload public contents
You can contact people through text or email
CONS:
No x-rated videos
No trial period
---

If you're up for fun, flirty, and informal atmospheres where you can meet rich men and get something from each other while connecting on a very intimate level, MillionaireMatch is the best pick for you. Now you can find fun and luxurious dates that will hopefully lead you to something. Among sugar baby/daddy sites, this one's a star among them all. It has a great matching system where you get to meet people with whom you can share your mindset, sexual chemistry, and fantasies.
Combining a busy atmosphere of older men and younger women, MillionaireMatch gives you a sexy, discreet yet classy, and friendly feel. Most members are unashamed and confident in their skins — everyone openly talks about their desires, both monetary and sexual. Everyone is open-minded with no surprises, so it is fun to explore.
PROS:
Great selection of sugar daddies
Classy-looking website
User-friendly and easy to navigate interface
CONS:
The sugar daddies-babies ratio is not equal
---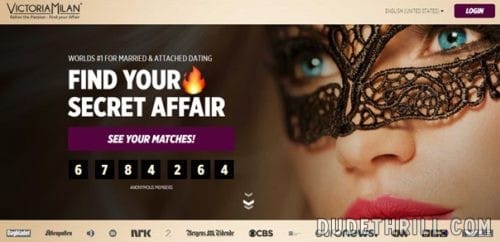 Victoria Milan is one of the favorite dating websites worldwide for cheating couples and committed relationships. Indeed, the website provides a secured and private venue where you can experience sexual connections.
So, if you are lonely or in a monotonous relationship, the website delivers a fantastic escape from this misery. Indeed, it transforms lousy sex life into a more fun and exciting journey. Above all, you do not have to worry about getting caught because the website has a "Panic Button." So, you can exit the page without getting caught.
Take a look at Victoria Milan review.
PROS:
More than six million members across the world
Registration is hassle-free and simple
Design of the site maintains simple and easy to navigate
Features like winks and adding to favorites are free to use
Callout boxes use to address problems, issues, and concerns regarding the site
The app version is available for download on Google Play Store and App Store
CONS:
Video calling is not available
Only the paid members send and view messages
---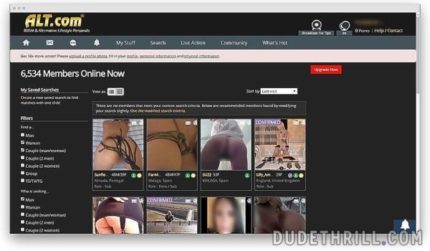 ALT.com is a platform for individuals involved in unconventional types of intimate relationships and intimacy. This site provides options that you can definitely not discover on the most popular platform on the internet today, with anything from unusual fetishes to unconventional dreams. Experience the erotic joy of unconventional sex, providing raunchy bondage sex, BDSM, adventurous sex, romantic lovers, deepest desires, swingers, sex dating, and many more.
PROS:
Active members are seeking casual encounters
The user base is large
Free membership to the site is available
CONS:
Interface and design is quite confusing
Limited features for free accounts
---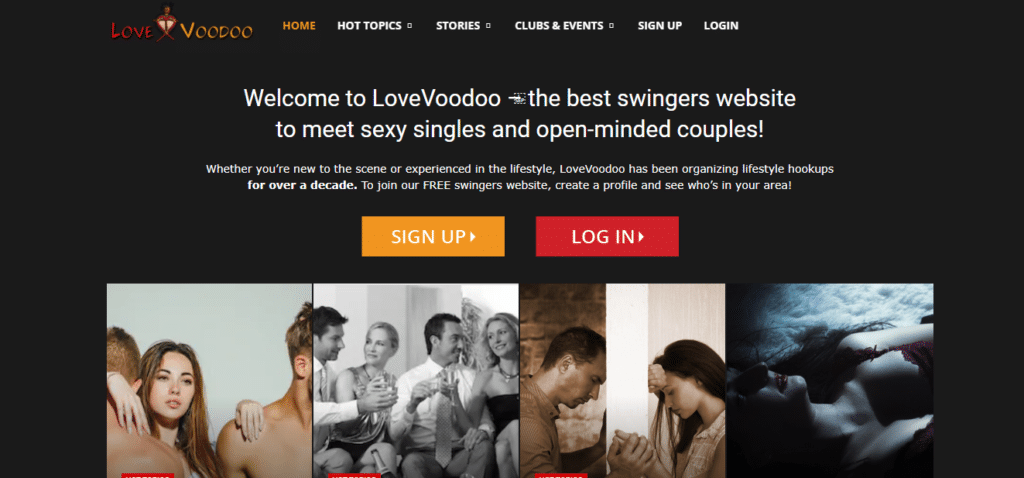 A swinger site and social media platform all at once, Love Voodoo is a one-stop place for swingers and people interested in sex and swinger lifestyle. This is an excellent opportunity for people to navigate their sexual urges and express sexual tension all the way. Members here are easy-going and actively seeking steaming entertainment. The site provides a judgment-free environment to all its members for new visitors or members, so you don't have to worry about dipping toes. Above all, all the sensitive information and payment transactions are safe and secured.
PROS:
Engage and communicate with real swingers
Experienced and amateur swingers are welcome
The free version can access most of its features
CONS:
Website design is old and can be confusing to navigate
---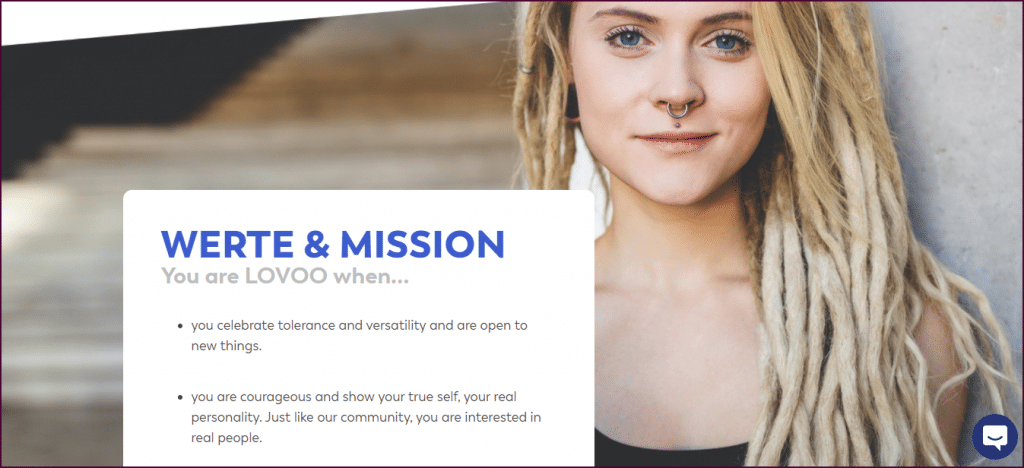 It's no surprise that Lovoo is one of the world's largest, most rapidly expanding, and widely-used dating sites today. There are plenty of singles to pick from its unique 70M+ subscribers. But the site's success is not just about the size of its members; it's also attributed to its focus on improving and continuous development of its IOS and Android-compatible apps. At this point, the number of people finding love on this matchmaking app has risen to almost 4K+ monthly.
Click for a Lovoo full review.
PROS:
Open to all types of relationships —hookup, long-term, dating, casual, friendship, affair, flirt
Free registration
No reported fake accounts
High rate matches
Can register using Facebook
Roulette matching system
Verified members have badges
Affordable premium membership
CONS:
Some profiles have few details
Basic search engine
---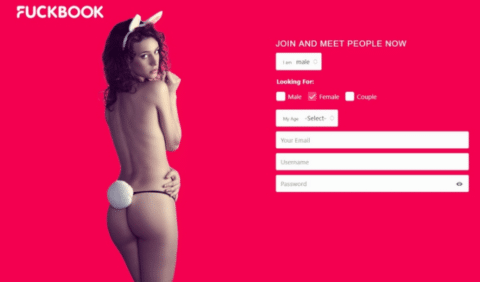 A perfect website for casual relationships and sex hookups is called FuckBook. Here, you are given opportunities to find swinger encounters, sex dates, and many more. This is convenient for people seeking a no-strings-attached relationship as quickly as possible. From the name of this site itself, you know exactly what you are getting into once you scroll through the platform. The interface and features of the FuckBook are straightforward and convenient compared to other swinger dating sites on the internet.
PROS:
Profiles created are numerous
The website has a design that is easy to navigate and use
Signing up is fast and instant
Membership is affordable but with lots of advantages
CONS:
There are annoying advertisements on the site
---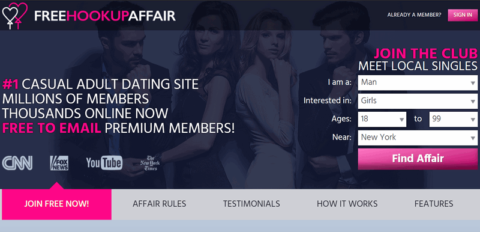 Freehookupaffair.com is an excellent platform for romance and casual sex. This is where you can discover and experience millions of like-minded people, have fun and fulfill each others' erotic desires. The site promotes a unique concept to accommodate individuals with similar intentions in casual dating. In an attempt to discover partnerships without commitments, people are coming here massively. They employ a few sets of rules and procedures that encourage individuals for a limited period to pursue connections, but they will eventually have a great deal of time together.
PROS:
Perfect for people seeking no-strings-attached relationships
The design of the website is simple yet elegant
Navigation is smooth and simple
You can read positive testimonies about the site
CONS:
FAQ section is not available
Customer support is exclusive for paid members only
---
Final Words
After days of browsing and using the Feeld app, I can say that it has impressed me in so many ways. First, its wide range of sexuality is available. Honestly, I haven't seen such a gender-friendly app in my whole dating experience. I'm glad to see an app that can make sexuality a priority for hook up.
Definitely, it's one way to showcase and express the deepest desires of users without any judgment and worries. It could be a chance to meet people who share similar interests and adventures. Unfortunately, for those seeking long-term relationships, you might have to look somewhere else. I'm pretty sure Feeld was not made for this kind of adventure.
To wrap it up, Feeld is a pretty impressive app, and I look forward to using this more in my future hookup endeavours. In the time being, I guess I will stick to my all-time favourite Ashley Madison. But of course, if I needed to taste other apps, Feeld is an excellent alternative.
All 72 Other Sites in This Category Worth Checking Out:
Bicupid Review & 12 Top-Notch Sex Dating and Hookup Sites Like Bicupid.com Show Me 12 Alternatives for Bicupid.com Interesting! I love my bi friends, and I got something to share; Bicupid, it is! No, it isn't the love month yet, but Cupid got some twists. Love, intimacy, and passion should not be celebrated in February alone. […]