Updated on: December 9th, 2023
Clover
& Top-12 Dating and Hookup Sites Similar to Clover.co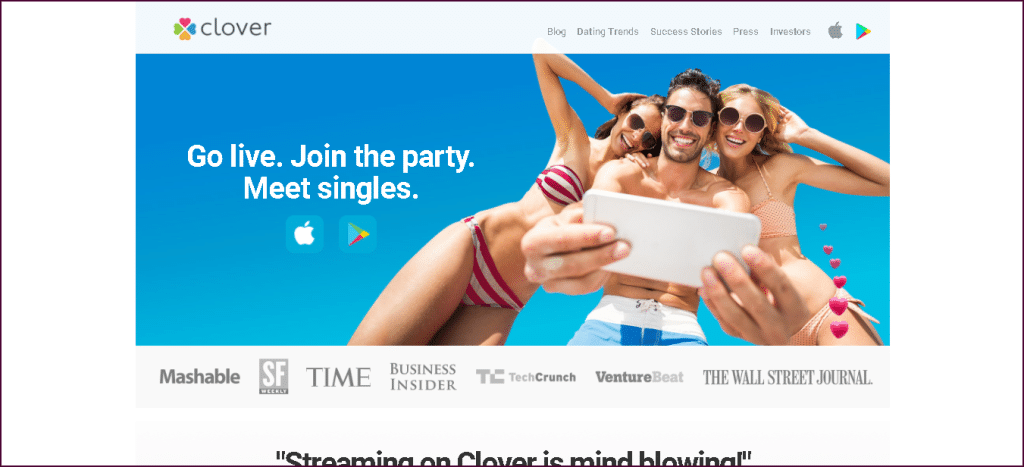 Tinder? Hinge? I'm sure you've seen or used these apps before. But since you're here, I guess it wasn't as pleasant as you expected. Well, if that's the case, let me introduce you to Clover! Swipe-based dating programs and matching-focused applications are said to be the best and most impressive elements of this dating service. Perhaps, these are the unique hookup application combos I've encountered, combining elements of the Tinder app and matchmaking approaches from other dating apps.
Official URL: https://www.clover.co
But of course, just because something stands out doesn't guarantee it's the best. So, I dig into each and every component of this site, from pricing and customer profile to features and efficiency, and see if the Clover app is good enough for your attention, money, and energy. Interested in reading what I found? Then, let's get this started!
Inside Clover App
Even if we don't like to acknowledge it, the gap between social networking sites and hookup applications is becoming increasingly blurred. Even while social networking sites are primarily a medium for communicating worldwide, many users have been using them to initiate sex and love relationships. With these unique concepts, Clover's dating site combined all the necessary ingredients for an effective social network and dating features in one place.
Clover taps into social media's fascination with narcissism by effectively incorporating several unique social features on Reddit, Facebook, and Twitch platforms. Certainly, it's a savvy move by Clover to take advantage of social media's attraction to narcissists. And because it's a dating/hookup app, it's perfectly acceptable to be hungry and thirsty for sex while interacting with other users.
Sure, there is a shitload of other dating and hookup platforms; however, Clover is among the more under-the-radar ones. Clover's free edition falls short of the premium subscription edition in terms of product design elements. Still, one way or another, it gives you a good feeling of everything it has to deliver. Unlike most other casual online dating platforms, Clover was able to promote and focus on communicating and developing "actual" relationships. Certainly, a shitload of simple dating apps don't put as much emphasis on interaction and developing meaningful rapport as this site does.
How Clover Works?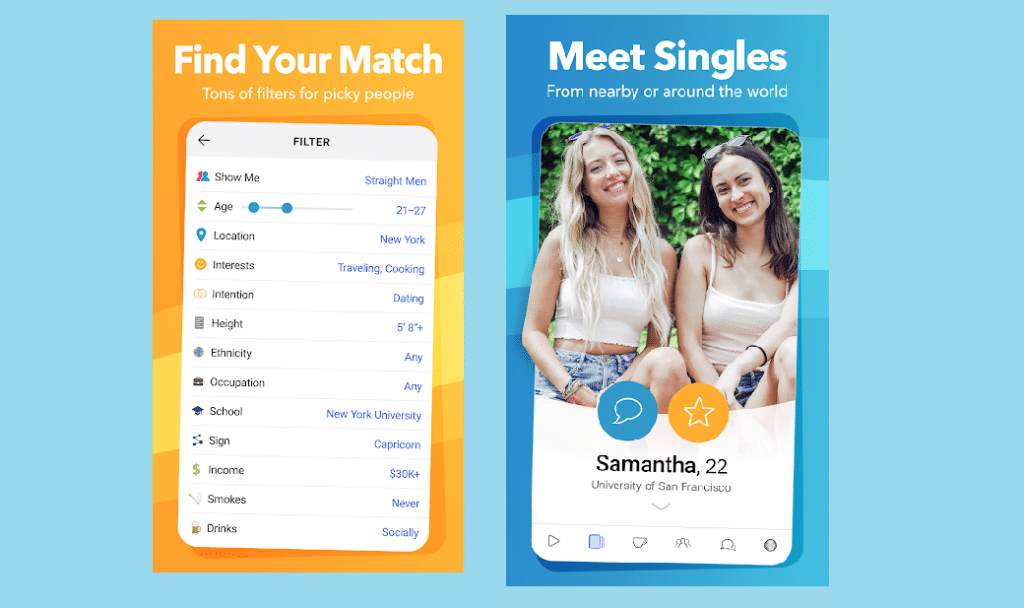 Clover is a stand-alone platform that possesses a distinctly unique identity, although drawing inspiration from social networking in numerous ways. It is not similar to the Facebook dating feature, but you could use your Snapchat or Facebook login credentials to register. Apart from that, you can likewise take advantage of your Google e-mail or Apple accounts when signing up using a smartphone device.
You will be asked a series of items about your personal characteristics and preferences in romantic relationships during the registration procedure. Some examples of the fundamental questions are: "In what age group does you belong?" "What sort of connection are you hoping to find?" and "What city are you located in?" Similarly, adding hobbies like style, lifestyle, pets, and other miscellaneous things will help you stand out from the crowd.
Also, it's worth noting that Clover categorizes its customers into three age groups, and you'll be asked early on if you're a risk-taker in bed or not. Of course, these are all critical information for a dating app, so make sure to be completely open and honest.
Finally, before you're allowed to engage with other users, you must first upload a picture into the system. By then, you'll undergo verification for identity authentication. Apps like Clover have a top-caliber vibe because of their sleek interface and slick pictures.
Much Needed Premium Extras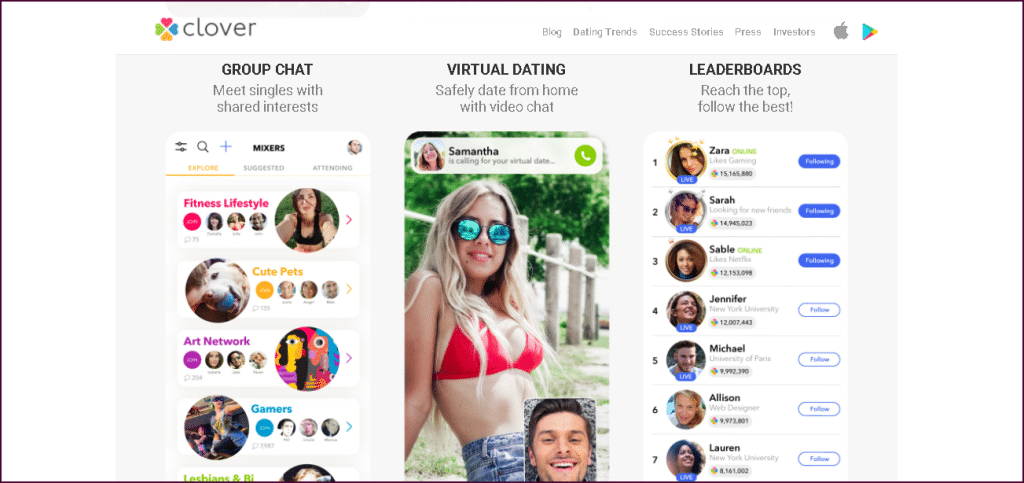 Although Clover is available for free, the paid membership, including its additional functions, is required to get more out of the app's capabilities. Free accounts can't access the video call feature best suited for secure and geographically distant online romance, especially while the pandemic outbreak continues to run over the globe.
Clover has a video chat function that sets it apart from the rest of the online dating websites and apps out there. To name just a little of the VIP extras, you'll also have access to an endless number of one-on-one conversations and matchmaking requests and enjoy the flexibility to send videos and images along with your chats.
If you're thinking of upgrading, you can get a Clover membership for a month, three months, or even a year and pay $19.99, $74.99, and $119.99, respectively. There is a steep up-front cost; however, the rate gradually decreases as you stick with it longer. You may also try out its free trial subscription for a week before thinking of purchasing a regular subscription package.
Live Stream and Interactive Chats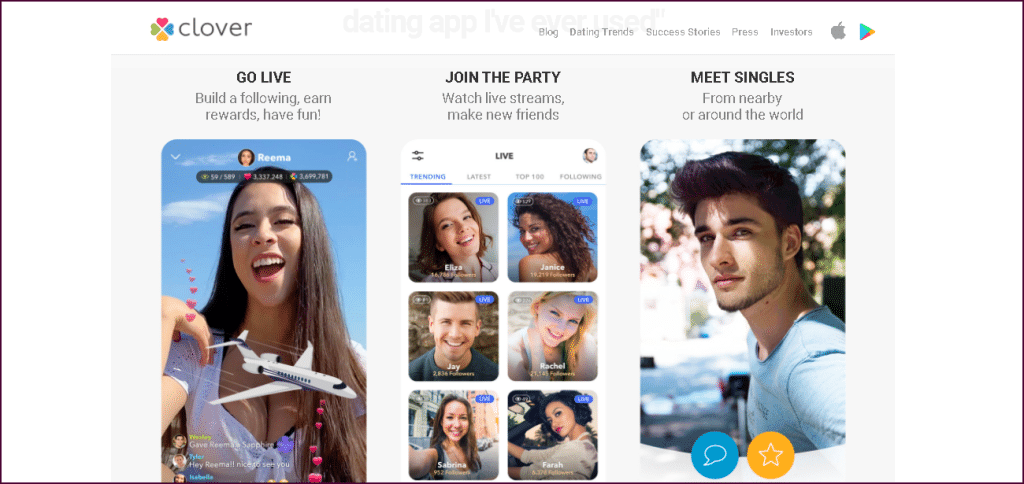 Like your favorite online gaming broadcasting platform or famous "Instagram Live," the paid Clover network gives its customers the option to watch and stream their own video chats. You may watch other people's live streaming by following their activities or start your own broadcast and join the fun.
Starting your stream could also make a profit through gems. These gems you acquire from followers can be exchanged for actual cash and gain money from it. Interesting right? However, it gives the sense that some members of Clover are more interested in enhancing their cool celebrity status than in finding a match. I guess that's the power of media.
Like those from most other live streaming providers, these webcam feeds can sometimes come across as sloppy. Even yet, this is just another exciting concept Clover allows its users to communicate. Honestly, AdultFriendFinder remains the app of choice among users despite Clover's unique approach and features.
Clover's User Interface and Member's Profile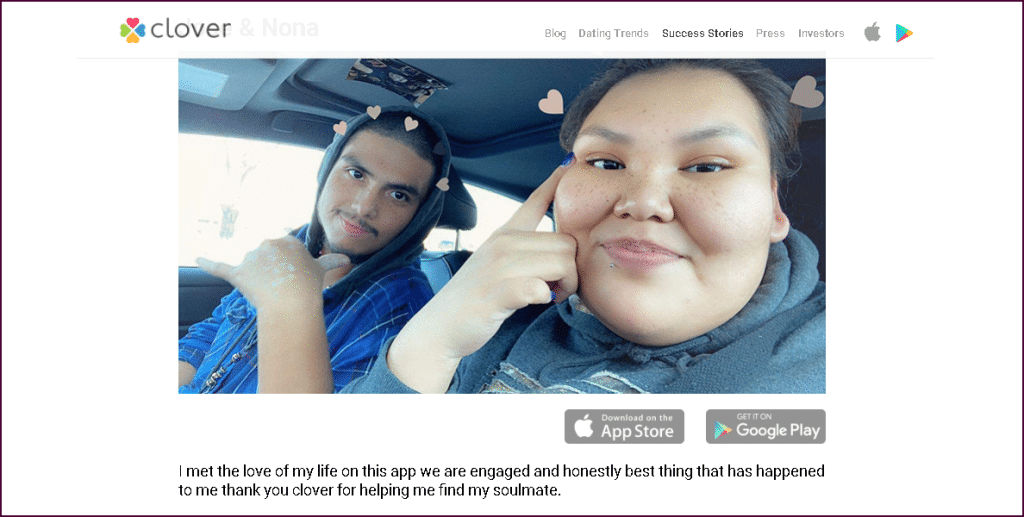 My Clover's initial impression was that it was particularly best-suited for one-night stands instead of long-term partnerships —like our favorite site, AdultFriendFinder. Besides being a visual feast, the app allows you to learn more about the users you're interested in through their profiles. The people's profiles have precise details, indicating whether they're seeking long-term partnerships or something more than a one-night stand. Also, it has a bio section that contains a rundown of your interests and relevant things. You can find this by clicking the "interest" button on their profiles.
Meanwhile, the most challenging part of internet hookups and casual dating, specifically in a pandemic outbreak, is switching from digital to actual-life relationships. On the other hand, Clover has several impressive built-in date-planning capabilities I have encountered. Anyone interested in personal meet-ups or hookups in person can freely express their level of desire. So other parties would know how much further you dare to take when dating. Alternatively, you can ask for a "date" straight from the website. Availability dates, tentative dates, and dates that have been verified are all listed in a separate section.
Interesting Features of Clover
Aside from messaging and scheduling dates, there are various ways to communicate with other people on Clover. You can also enter social groups called "Mixers," which are essentially mini discussion boards that allow users to submit their own magical thoughts. As one might expect, most of these discussion boards have a romantic or sexual vibe.
I found several Mixer groups like "Let's Be Friends First?" "Wants To Travel The World," "Long Distance Relationship Goals," "Dog Lovers," "Weed Smoking + Movie Night," and "Let's Just Talk & See Where It Goes." There were also several exciting groups available like "Thick Girls For Fit Guys," "Quarantine & Chill," "Interracial Relationship Goals," "Girls That Want Nice Guys," and "Serious Relationships Only." In the end, the Clover platform becomes more appealing to people when they have a variety of means to communicate.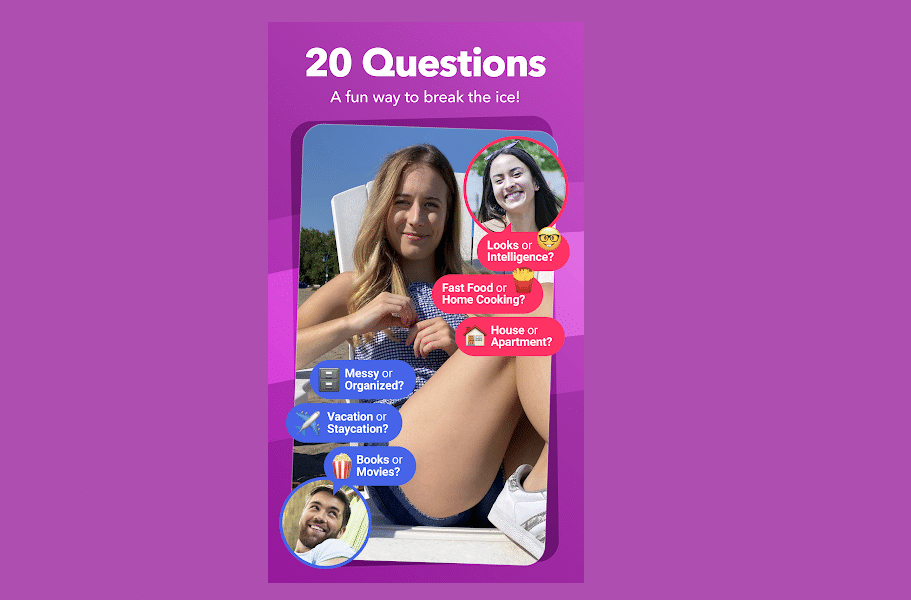 On Clover, you can participate in some enjoyable games without paying any money, and one of these games is called "The 20 Questions". This traditionally flirty game is a terrific method to catch the attention of other singles. You will be presented with 2 cards containing statements, and it's up to you to decide which card best represents who you are. Afterward, you'll be able to see what other people choose and see if you both have compatible answers. The questions could start casual and sometimes have a touch of sexual and outrageous topics. Definitely, it adds to the thrill of the game.
Boosts is a typical site feature you can find on most dating websites, but of course, it doesn't diminish my pleasure to see it in the Clover app. With a "boost," your personal account reaches the highest rank of the other singles' lists, increasing your chances of finding potential dates. Just bear in mind that the Boost feature is just accessible to paid users and those who bought boost packages as a paid service.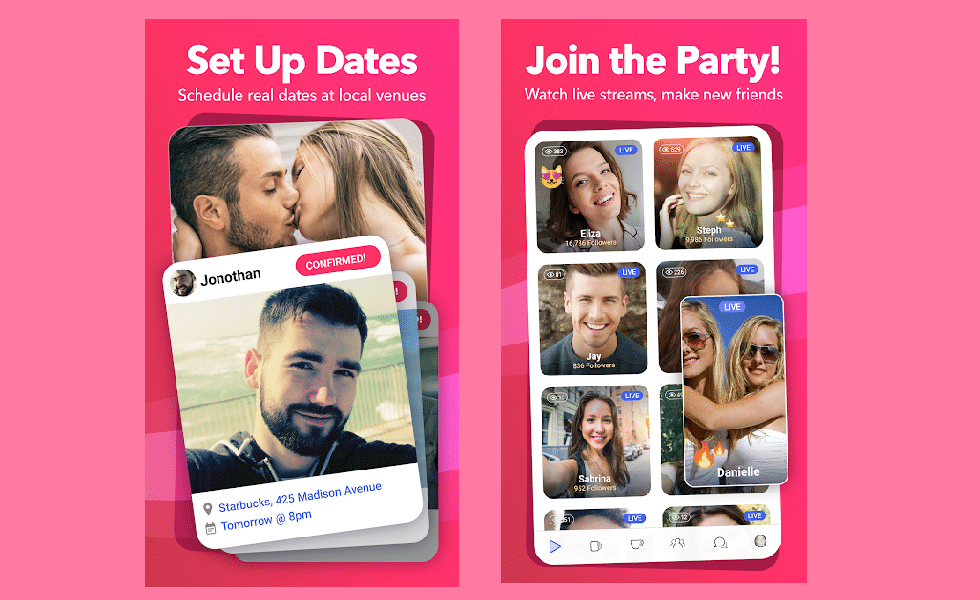 Like most of us encounter, there is nothing more aggravating than wasting your paid features or other additional perks on attractive users, only to have them go. Not because you misbehaved (there's nothing wrong with you, buddy), but rather, they were not entirely devoted to the concept of making a new acquaintance.
Those things are gone thanks to the "on-demand" dating option of Clover. Use this feature to set up dates with specific individuals only. There's a list of people eager to participate in connecting you on display. Say "yes" and set up a date for a meeting, or say "no thanks" to notify them you are not really open to meeting. Easy, right? It's hard to believe how uniquely impressive this site is!
Premium Membership and Clover Boost Prices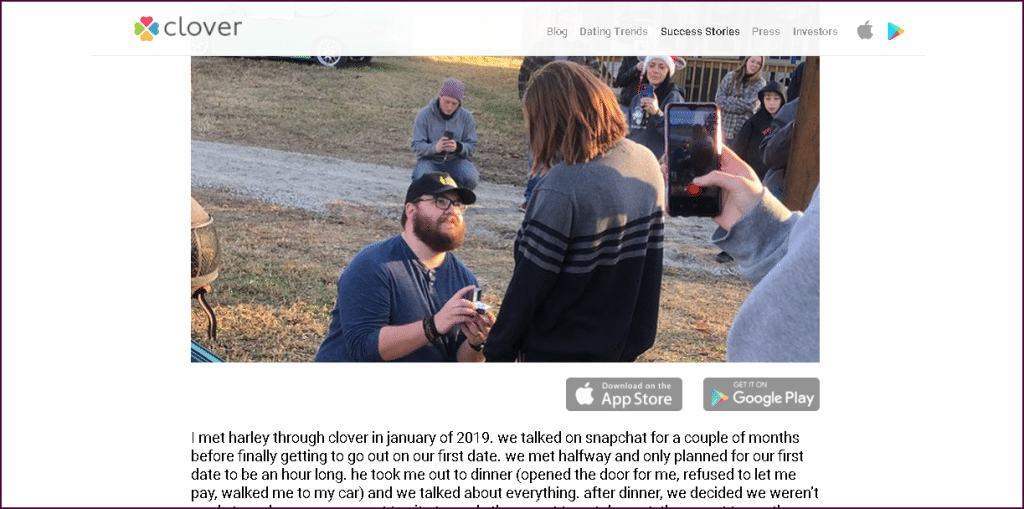 Clover has premium membership packages you can avail of. Each cost and lasts differently, but the longer the subscription you purchase, the bigger savings you will enjoy. Here's an overview of the Membership Packages and Boost prices:
Premium Membership
One-Month Premium Membership – $19.99
Three-Month Premium Membership – $74.99
Six-Month Premium Membership – $119.99
Boost Prices (Add-on)
Boosts 1x – $2.99
Boosts 5x – $12.95
Boosts 10x – $19.90
Additionally, if you need to modify your username on the site, Clover requires a $0.99 payment. This might sound confusing, but it only gives me an idea of how this site cares much about users' verified identities.
Pros and Cons of Clover
PROS:
Thousand members worldwide
Numerous features to communicate
It has a live chat and video streaming
Amazing navigation
Free registration
Lots of unique features
Affordable membership
It has plenty of free features
CONS:
Requires membership and subscription
---
Top-12 Dating and Hookup Sites Similar to Clover.co: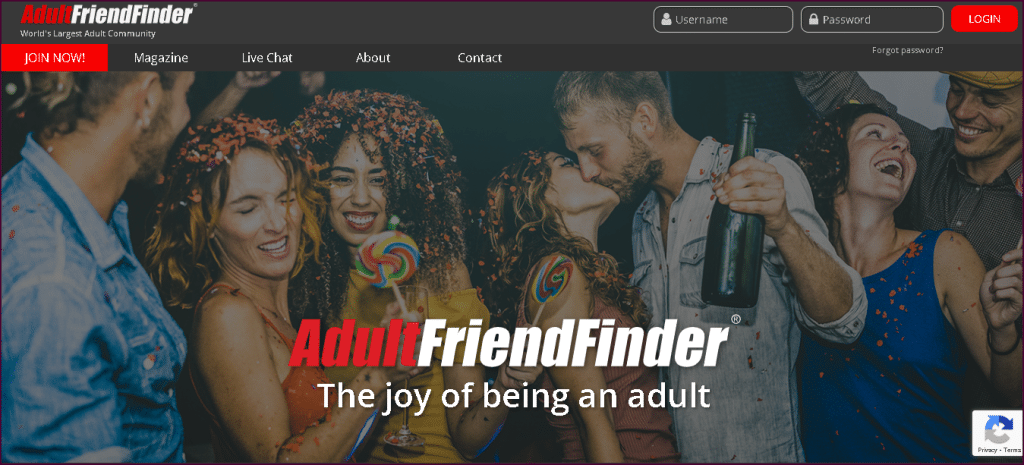 The Adult Friend Finder website is famous all over the world. It has more than eighty million members desiring erotic interactions with multiple women. Similarly, it provides numerous flirtatious relationships, such as casual connections, monogamy, couples, fuck buddies, and many more.
Indeed, this is an excellent experience that spices things up in the bedroom, especially between open-minded people willing to examine their sexual orientation. Finally, registration is relatively stress-free and straightforward, so members finish it in less than five minutes.
Here's the full review of AdultFriendFinder.
PROS:
Registration is free and fast
The members of the website are active in looking for casual hookups
Plenty of options in terms of communication
Watching videos and viewing images are free
You can write blogs and engage in a group conversation
The app is available for download and compatible with both iOS and Android devices
CONS:
The number of male participants is larger
Limited options for free basic accounts
---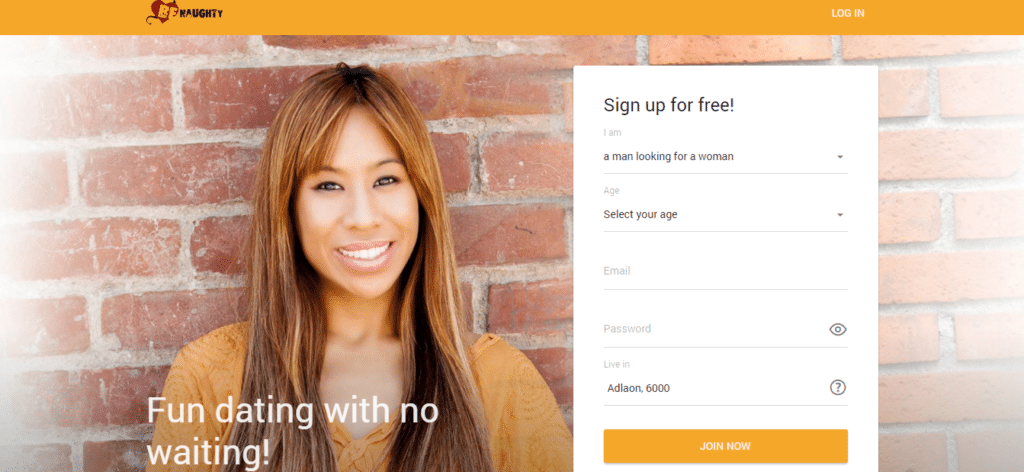 Introduced in 2000, it became an increasingly successful dating website that works in partnership with Flirt, IWantU, and UpForIt to provide proven quality and comfortable environment for the users. Each day it has over 13 million visits, and there are over millions of individuals worldwide considering signing up as official users.
This is indeed a perfect outlet for getting wild and engaging among married people and single individuals in sexual activities and relationships. Your private data sent to the BeNaughty site is safely secured because it uses the SSL Encrypted method and has followed the validation phase for all accounts. Everything enables the entire journey to be more enjoyable and avoids any money-making scheme.
Click here for BeNaughty full review.
PROS:
Established over 20 years already
Every day, there are an increasing number of people signing up
Members are responsive and active
Free five chats daily for free basic accounts
Easy to navigate and simple interface website design
Video chat is available
CONS:
Some accounts do not provide much information on their profiles
Advertisements are plenty and annoying
Annoying live notifications
---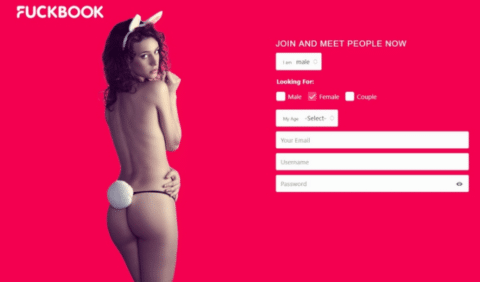 A perfect website for casual relationships and sex hook-ups is called FuckBook. Here, you are given opportunities to find swinger encounters, sex dates, and many more. This is convenient for people seeking a no-strings-attached relationship as quickly as possible. From the name of this site itself, you know exactly what you are getting into once you scroll through the platform. The interface and features of the FuckBook are straightforward and convenient compared to other swinger dating sites on the internet.
PROS:
Profiles created are numerous
The website has a design that is easy to navigate and use
Signing up is fast and instant
Membership is affordable but with lots of advantages
CONS:
There are annoying advertisements on the site
---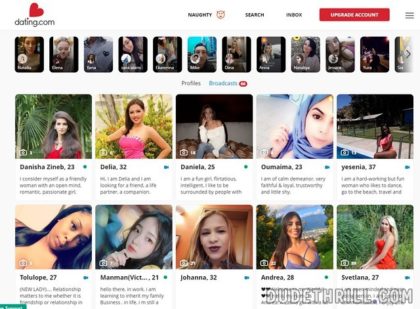 Dating.com is a must-visit website where you can find romantic affairs and hookups. Certainly, it brings all singles worldwide together in one fantastic place where they can start a new romantic connection. Also, it uses unique advanced features that allow members experience dates in more accessible, efficient, and faster ways. Indeed, if you are looking for a reliable website to find fuck buddies, then Dating.com is the best of all.
Click for a full review of Dating.com.
PROS:
Members are from various parts of the world
Advance searching can filter based on your choices and interests
Live chat support is always accessible
Registration follows the simple and easy process
It does not require verification of email address after registration
Account creation is free
Tailoring of the search result according to preferences is available
Viewing of Profile pictures is for free
CONS:
The app is only for Android users
---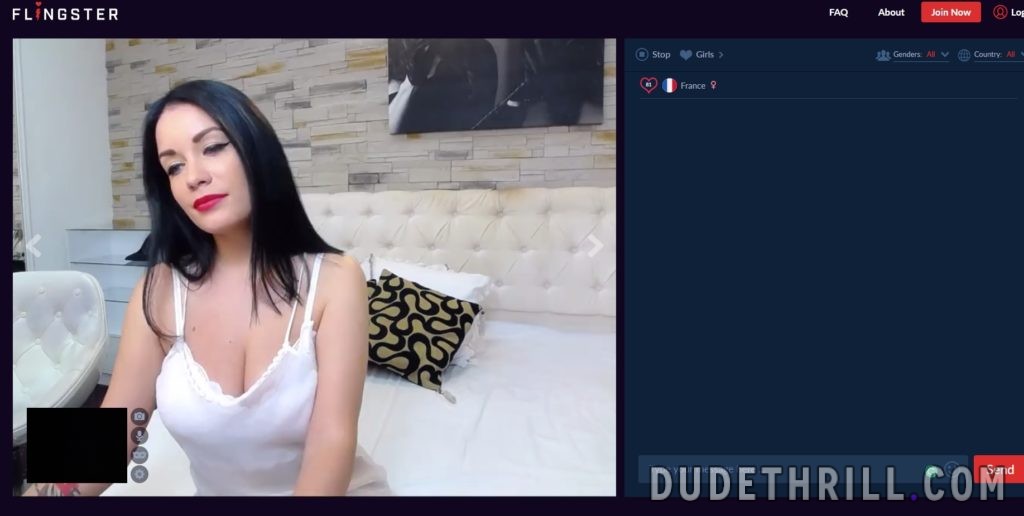 Flingster is an adult dating website for meeting, hanging, and making out with singles. On this website, the application process is indeed speedy and convenient. So, it won't be wasting much of your energy at all. Compared to several other dating websites, even free accounts can use messages and video chats without paying.
On the other hand, paid subscribers have additional features that are indeed unique. Meanwhile, Flingster similarly provides discreet identification while chatting before you consent to a spontaneous, quick fling.
PROS:
Unspecified character is a choice
Everybody is excellent regardless of sexual orientation or gender
The sign-up procedure is available and relatively simple
The site's design is simple; however, understandable to navigate
CONS:
There are occasional phony profiles reported
---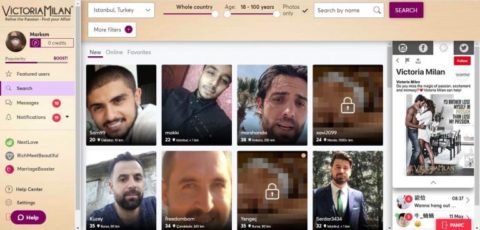 Victoria Milan is one of the favorite dating websites worldwide for cheating couples and committed relationships. Indeed, the website provides a secured and private venue where you can experience sexual connections.
So, if you are lonely or in a monotonous relationship, the website delivers a fantastic escape from this misery. Indeed, it transforms lousy sex life into a more fun and exciting journey. Above all, you do not have to worry about getting caught because the website has a "Panic Button." So, you can exit the page without getting caught.
Full Victoria Milan review here.
PROS:
More than six million members across the world
Registration is hassle-free and simple
The design of the site is simple and easy to navigate
Features like winks and adding to favorites are free to use
Callout boxes use to address problems, issues, and concerns regarding the site
The app version is available for download on Google Play Store and App Store
CONS:
Video calling is not available
Only the paid members send and view messages
---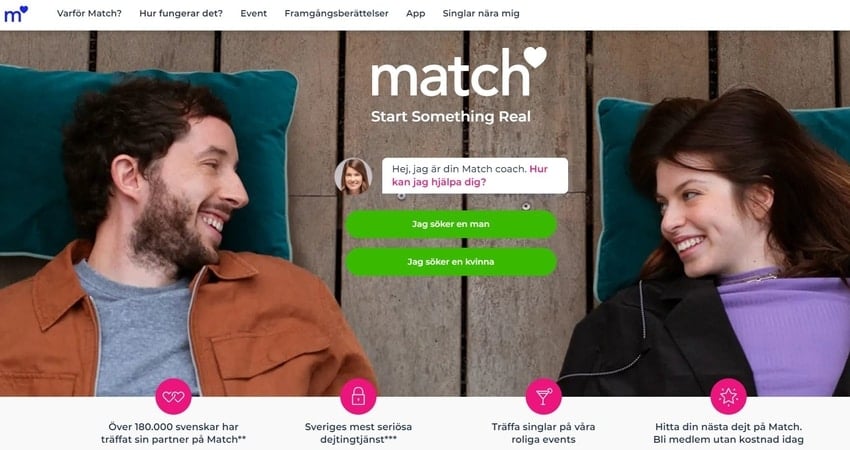 The Match is a great and unique website that allows singles to find matches and love. It covers worldwide and has been dominating the internet since 1993. The site even rewarded its initial members a lifetime subscription to their place as a way to celebrate their success. Up to this day, Match is still progressively growing, and many people register. Surely, your money, effort, and time will not be wasted on this platform. Even your online experience is protected through their strict security standards.
Take a look at Match.com review.
PROS:
It has been established and continues to operate for several decades already
App version is free to download in both the App Store and Google Play Store
It has premium members of over eight million around the world
More than 20 million members registered
Registration is quick, fast, and easy
Free viewing of profile accounts
Functionality and usage is guaranteed convenient
CONS:
Message and chats are for paid members only
Only premium members can exclusively access chat rooms
---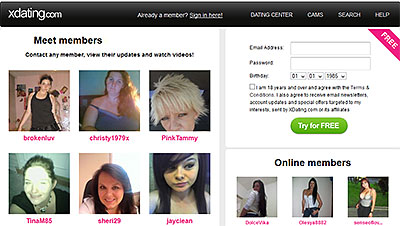 Xdating is a dating site that offers casual, fun times with like-minded people. This site brings everyone interested in one-night-stand encounters and arranges meetups instantly. It employs a matching system that brings along members that appears to be compatible and matches them to make initial connections. If suggested matches get along, then the site's communication features will assist in navigating deeper relationships. Indeed, hookups on this site are extremely easy to achieve. Within just a few moments, you are already talking to a random person that will later turn into a steamy conversation.
PROS:
Photos categorized to make matching more accurate and precise
The features of the site are almost alike as Tinder app
Maps serve as easy access to locate attractive members
Live cam sex is available
Premium members get special attention and recognition within the site
CONS:
Computer-generated profiles reported as one of its issues
Limited searching capacity
---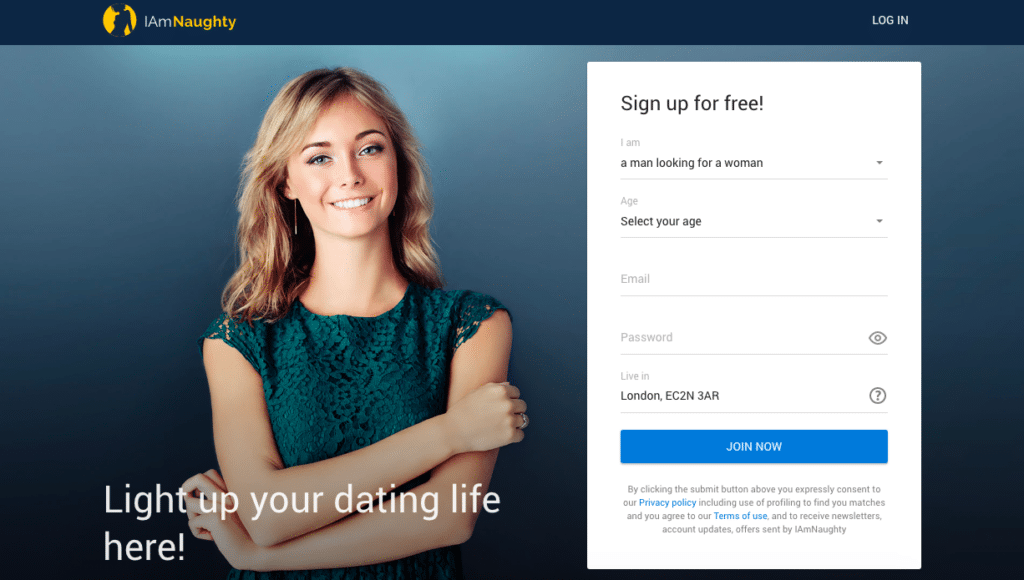 IAmNaughty is a website that has built a reputation in online hook-ups and dating sites without further introduction. Here, the members are free to explore their kinky sides and flirt with whom they want. Indeed, it has remarkable features that allow easy connections and engagement of the members.
Also, this platform encourages people to post erotic images and sexy videos to increase the higher rate of finding a perfect match. While it also allows the system to automatically link their profiles to other matches.
Full review of IAmNaughty here.
PROS:
The community is active, and every day they feel determined to find a suitable match
Site developers manually check accounts to assure that spammers are not available
Free chat room feature
Guaranteed great platform to find a suitable partner or casual meet-up
Women can access the whole website for free
CONS:
Viewing other member's images from the gallery is a paid feature
---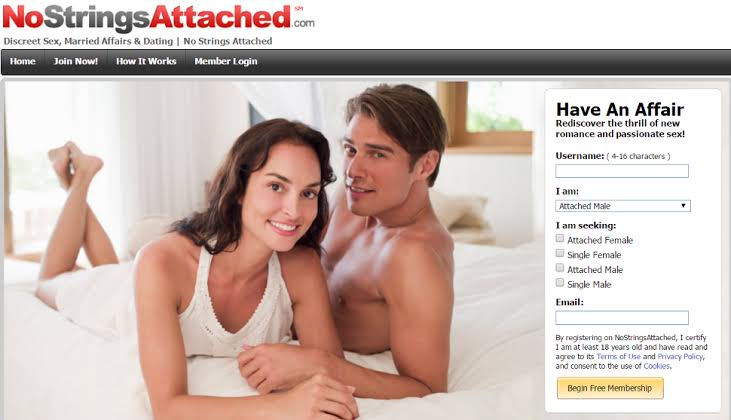 This hookup/dating website was created for persons who desire anonymous sex without the worry of being caught. It's a perfect spot for those who are already committed, engaged, or in a long-term relationship to enjoy intimate moments with others without terror or worry of being prosecuted for an affair. NoStringsAttached has a robust online presence, an excellent user base, and responds to everyone's unique demands. In other words, getting a bang every day is just an understatement.
Click for a NoStringsAttached full review.
PROS:
Well-designed websites
Innovative algorithm for matching members
Simple layouts and easy navigation
Valuable features that make hooking up easy
Tips and guidelines to cheat is a unique feature
Anonymity and privacy are top-notch
Plenty of active members
CONS:
No app available
The website has no multiple languages option
---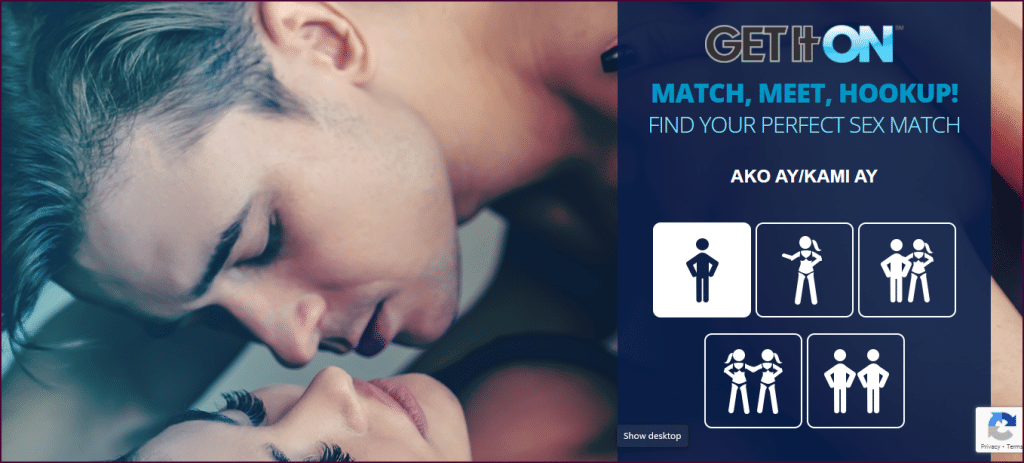 GetItON is an excellent hookup website that helps people find casual sex fun, easier, and more convenient way. Its sophisticated matching approach is very practical in finding your best sexual matches. With this ranking and features available, GetItON definitely offers efficient and easy access to all the hottest and sexiest users in the world.
PROS:
Massive members
Users are actively participating
Features are cool
Easy hookup method
Design is great
CONS:
Requires premium Membership
Features are primarily for premium users
---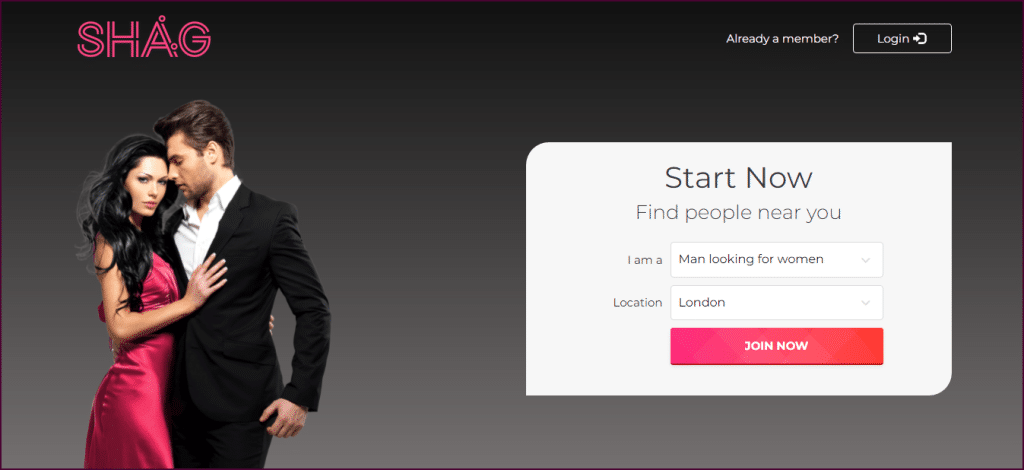 Just like other hookup and dating sites, Shag uses private messages for communication and interaction. You can enjoy sending unlimited messages to potential hookup matches, flirt all you want, and stay connected whenever you wish. Currently, the site is expanding its coverage from the United Kingdom and the rest of the world. I bet you can find suitable matches across different places and countries.
Check for review of Shag.co.uk
PROS:
Large membership pool
Great features
Easy hookup process
Registration is free
Design is simple but easy to navigate
Lots of perks for premium members
CONS:
Requires Membership and credits to send messages
Limited free features
---
Takeaway
Whether you want to arrange actual dates, hang out in numerous online communities, or watch fantastic video broadcasts, Clover is the best online dating app. The site's quick, functional, modern look and feel are comparable to other mainstream dating apps and sites. Plus, based on the number of success stories featured in the Clover blog, perhaps it can also compete with AdultFriendFinder to give us hookup, serious, and long-lasting love opportunities. So, whatever your reason for using dating/hookup apps, Clover's variety of social media-like components and online dating features is totally for everyone.
All 75 Other Sites in This Category Worth Checking Out:
Top-5 Dating & Casual Hookup Sites That Actually Work in 2023 Perfect for ~20-55 year olds, with & without spouses! These are not some "fake" ones pretending to have girls, they are real, worldwide largest networks. Jump to Top-5 Dating & Hookup Sites Hey, I know that jerking off is quite exciting and cool. But… nothing […]