Updated on: December 10th, 2023
Whatsyourprice Review
& 12+ other awesome sugar dating & hookup websites similar to whatsyourprice.com
URL: https://www.whatsyourprice.com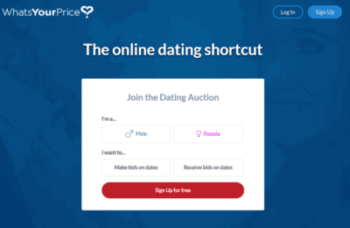 Whatsyourprice.com is today's pic & hero for sugar daddies and mammasitas. In the era of smartphones and the Internet, hookup sites have been the trend for quite some time now and they appear in our everyday reality. For some, these sites make the tough task of finding significant others even harder… or easier. It all depends. But for seekers who want to make the best out of the different services offered by these sites, and hoping to meet new people and have fun with lots of them, then it is a must that they try creating accounts on hookup sites. Whether you are in search of a life-long partner or just someone for the night, it is important to be updated with the hottest sites and trending dating apps of today, so you can have better chances of meeting new people. You should also keep in mind to check prices, safety, and security while you're browsing online, not to mention the profiles, mindset, sexual preferences, and matching systems among others. It sounds like it's a pretty whole lot but you will find it easier once you're out there already, putting up your best photos and bringing with you your sunshine when talking to strangers over the Internet.
Dating via Whatsyourprice.com
If you want to make your hookup search easier and more convenient, we will be filling you in on the latest sites and the most visited ones so you could pick out the best and try them as soon as possible. For one, you should try WhatsYourPrice, which has been recognized by huge news portals and agencies like CNN, NBC, and FOX News. It is not your usual dating site; it is fun, futuristic, and convenient. On their main page, you will find their login and sign-up options. If you are a visitor, you can decide if you would want to bid on or receive bids. You'll have to go through a quick process of choosing usernames, indicating your basic information such as birthday, age, and email address. After this, you will be asked to verify your account by clicking on a link sent to your email address. Once you've done all of these, you can then pick out your intentions and why you are on this site. You can pick from casual, friendships, hookups, or long-term. With that, it will be easier for everyone to manage their expectations and meet those who are also looking for the same thing.
Website Design & Members
WhatsYourPrice has a very sleek and responsive interface. You will find photos of members to easily jump onto the ones who have caught your attention. Photos load fast and are visible in less than a second. WhatsYourPrice uses a pleasant color palette of light blue and grey with some cold red, which all looks easy on the eyes. Looking stylish and convenient, WhatsYourPrice quickly shows you members who are nearby, and rest assured that their photos are legit since every profile undergoes a thorough verification. You will find general information about a potential match once you visit their profiles and read a few lines of their bio. Looking for a perfect match is very easy on this site since you can do so with just a few clicks. They've got great filtering options so if you have a specific type, you can easily emphasize them and find one that suits your preferences.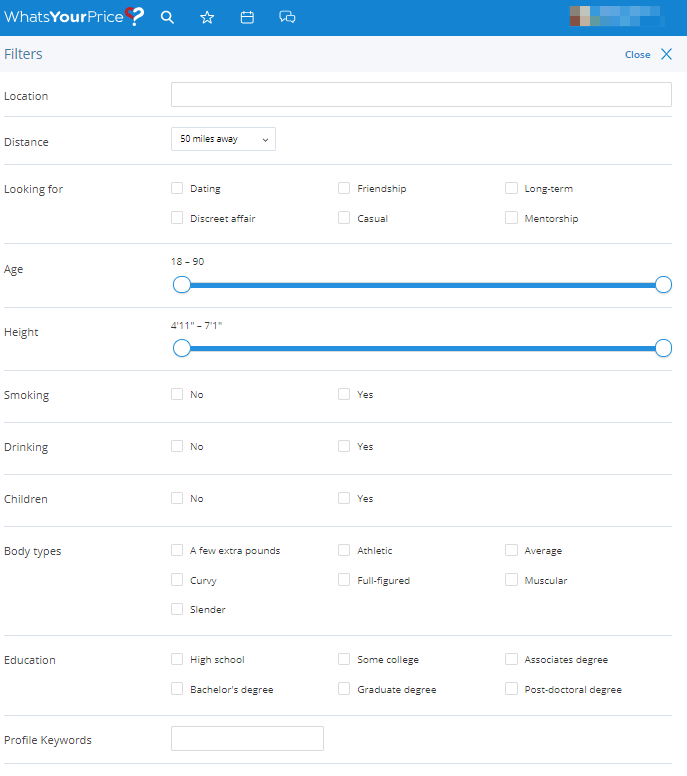 So, here's one thing that sets WhatsYourPrice apart from any other hookup or dating site: its bidding features. The site's concept goes like this: if you like someone, you can bid a price for a hookup. No time will be wasted on chatting or small talks, no membership fees, or other links. It will be just you, your potential hookup, and your bid. It is very convenient and unique, which is why most people prefer to use WhatsYourPrice among others.
Pros & Cons of Whatsyourprice
PROS:
Diversity of profiles
Public and private photos
Great filtering options
Healthy and interactive environment
CONS:
Non-premium users cannot check out women profiles
Customer support takes a while to respond
Photos need to be approved in about 48 hours
---
12 Alternative Sugar Dating Sites Similar to Whatsyourprice.com: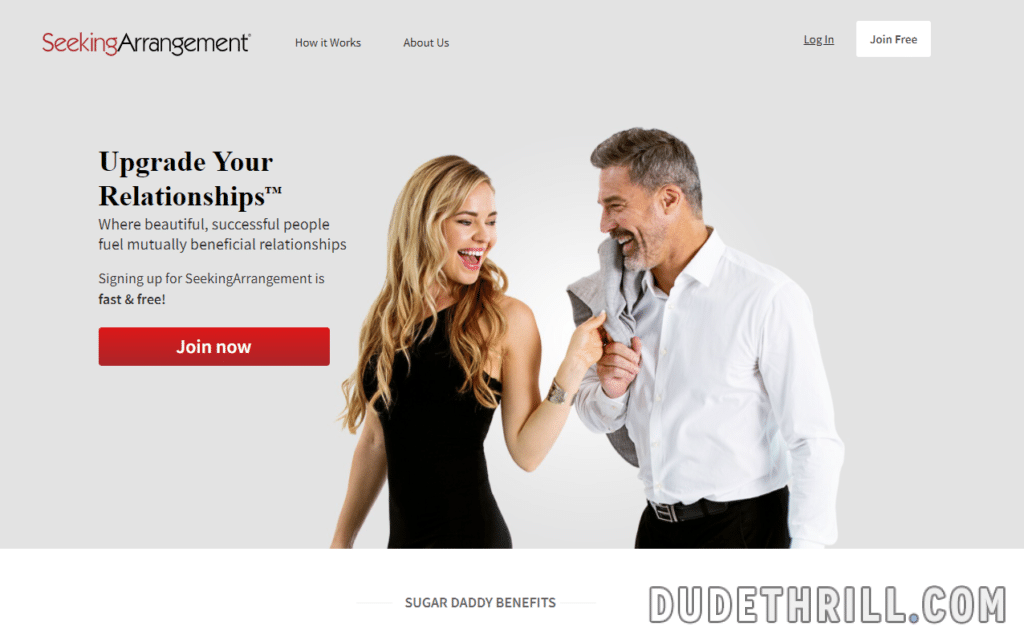 If you want to establish a mutually beneficial relationship with older men, SeekingArrangement brings you high-quality profiles with a pretty decent anti-scam protection. This is one of the top sugar dating platforms that exist and it is evident on the site's quality, especially since it has been working in the niche for quite some time. SeekingArrangement is also user-friendly; no time will be wasted in getting around the site as you will understand its main functions in just a few minutes. First off, you will need to sign up for an account and state your personal information like gender, email, and who and what you are looking for. The site conducts a strict verification process that will probably take as long as 48 hours and it is a measure to keep you and everyone safe from being scammed. There are lots of communication tools you can choose from to successfully start your sugar relationships. It is fast and comfortable, but you will need to pay for messages if you want to be on a premium account.
Check our review of Seeking Arrangement.
PROS:
Great safety measures
Useful functions and features
Freedom in communication
CONS:
You need to pay some $$ to hookup
---

If you're up for fun, flirty, and informal atmospheres where you can meet rich men and get something from each other while connecting on a very intimate level, MillionaireMatch is the best pick for you. Now you can find fun and luxurious dates that will hopefully lead you to something. Among sugar baby/daddy sites, this one's a star among them all. It has a great matching system where you get to meet people with whom you can share your mindset, sexual chemistry, and fantasies. Combining a busy atmosphere of older men and younger women, MillionaireMatch gives you a sexy, discreet yet classy and friendly feel to it. Most members are unashamed and confident in their skins — everyone openly talks about their desires, both for monetary and sexual. Everyone is open-minded with no surprises so it is such a fun site to explore. Whether you are a sugar daddy or sugar baby, new to this environment, or already used to it, MillionaireMatch is a must-try!
PROS:
Great selection of sugar daddies
Classy-looking website
User-friendly and easy to navigate interface
CONS:
Sugar daddies-babies ratio is not equal
---

Whether you're in a new city, working someplace far, or just wants to make friends (or more than that!) from people online, then Adultfriendfinder, or AFF, is the best site to be. Known as the largest community of sex and swingers, AFF is widely-known for its services and large user base. Great sexual encounters, random hookups, and quick interactions that could perhaps lead to something more – all of these awaits you at AFF. Matches are so abundant and you get a daily dose of explicit content, stimulating photos and videos, and sexy users waiting for you to hit them up. Now that we don't have the chance to flirt and have fun outside, AFF has seen an increase of sign-ups and more people are wanting to get laid in much safer and no-contact ways with respect to social distancing rules. If you want more than chatting, sexting, and exchanging nudes, you can also pay for premium services and watch nudity in their live streams or join rowdy group chats. You can easily check out your matches with AFF's collage of hot users, especially those who are just nearby.
PROS:
Huge profile base
Great search and matching algorithms
Lots of interaction and communication tools
Multifunctional free version
CONS:
Not for the romantic types
Not fully free
---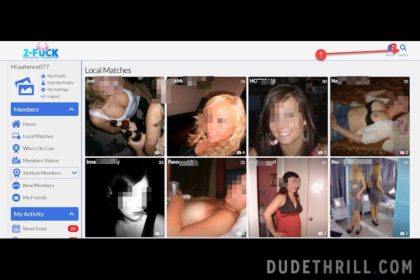 With over a million accounts created on their site, 2Fuck lays everything down pretty well, even with their name, it already says a lot. When you're on-site, of course, your goal would be "to fuck", so you will start it off by registering for an account and providing your basic information. Once you're done and you are introduced to their main page, you will notice its distinct social media feel, so you can compare it to your local social networking sites like Facebook. With 2Fuck, the most important thing is LOCATION. You will be shown profiles of hot guys and babes near you, so if one catches your eye, you can make a move and communicate with them. 2Fuck also comes in handy for those who are always traveling, since it makes hooking up in random places with random strangers more convenient and hassle-free. It also has a mobile app but it costs quite a bit, but still worth it to upgrade your account and enjoy more features.
Read more on our 2Fuck review.
PROS:
Millions of users
Innovative design and interface
Free to join
Great for a quick hookup
CONS:
---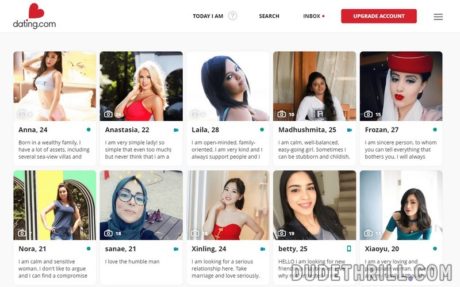 Been around the online dating scene since 1993, Dating.com is the easiest site to remember if you talk about such platforms. Being one of the oldest sites to grace the world of online dating, its main goal is to bring singles from all over the world and form new relationships that could hopefully blossom into something more. It is now available in more than 32 countries and with plenty of users who are also looking for the same thing – quick and easy hookups. Although Dating.com is quite on the expensive side, it offers a lot of communication tools for members, making it easier for them to connect. They also have a strict anti-spam policy, ensuring that members are not faking anything and every information provided and their pictures posted are legit and thoroughly checked.
Don't hesitate to find more and read our Dating.com review.
PROS:
Broadcasting features to check out members
Private photos do not cost money
Great anti-scam policy
Millions of members to choose from
CONS:
Chatting is not possible without buying credits
---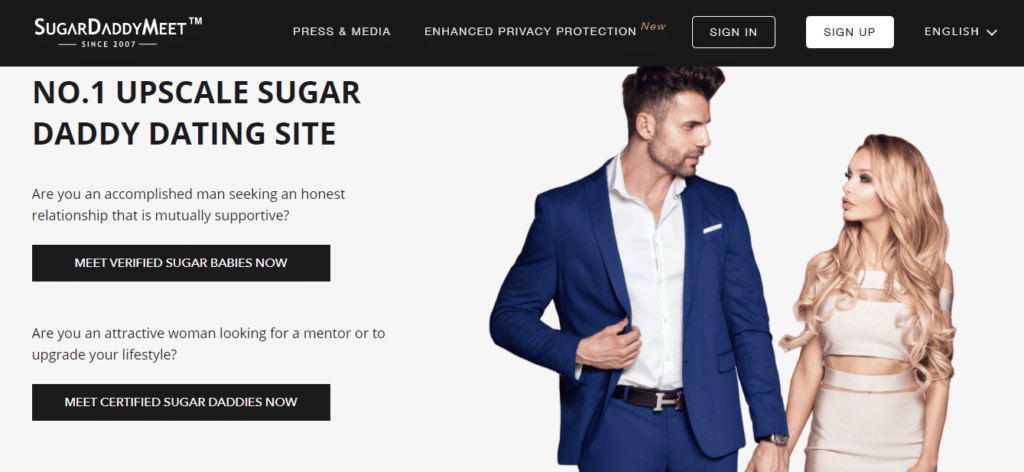 Highly recommended for those who are seeking casual dates and meeting older men, or in other words, getting into sugar relationships. Great sexual chemistry is a must when getting into these things and with SugarDaddyMeet, it has been made easier to connect with potential sugar daddies. You can create profiles and make sure that you are enticing and provocative to immediately attract older men who are on the lookout for hot, young, and sexy women. The site is very transparent with their goal, which is to really help out both sugar daddies and babies to meet each other and form relationships. With sugar relationships, the money will be the least of their issues, especially on the side of the older men. You are sure to score amazing dates with high-class locations and luxurious ambiance. If you want some out-of-this-world fun and mutual benefits, especially when we talk about sex and material things, then take advantage of this site and all its amazing features so you can get higher chances of meeting your long-awaited sugar daddies and live a worry-free life of extravagance.
PROS:
Great selection of capable sugar daddies
Extensive details of profiles
Easy communication tools
Non-paying members can still use a lot of features
No ads
Facebook sign-in enabled
CONS:
Expensive rates
The mobile app has fewer features
No video chats
Sending messages are paid
---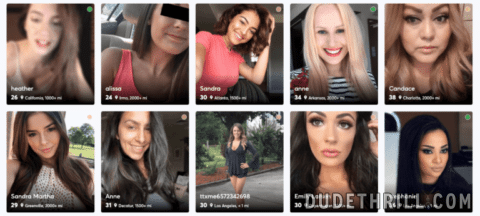 This is like your Uber but sugar babies – Victoria Milan is widely known in various social media sites and is widely discussed by many. Although it is said to be playing an unconventional role in the sugar daddy-baby world, we cannot deny the fact that it is one of the leading sites in getting into sugar relationships. Victoria Milan is known for its matchmaking algorithms with its attractive girls and boys who are mainly seeking for financial and sexual benefits. We have seen an incredible growth of this site and of the sugar relationships/online dating niche mainly due to the fact that relationships formed here are not based on commitment. Victoria Milan boasts of great features that are common to matchmaking sites but of course, there are some unique ones that make it stand out among others, one of which is the fact that most men here are verified, millionaires.
To know more — check our VictoriaMilan review.
PROS:
Easy completion of a profile
Predefined parameters in searching for matches
Verified millionaires for sugar daddies
Interaction of members via blog posts
Email features allow the exchange of messages
CONS:
Sugar daddies and mommies pay a hefty amount on site for quick hookups
---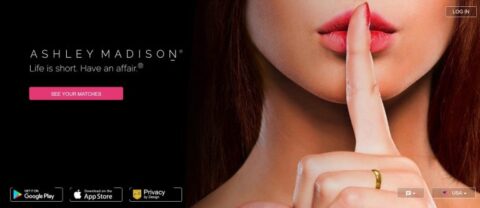 Being hyped by many people because of its unique yet intriguing concept, Ashley Madison has been a household name in most countries because of its very nature – extra-marital affairs. With their site motto of "Life is short, have an affair", it is such a powerful yet controversial statement that anyone would frown upon. Of course, Ashley Madison is not only limited to married individuals getting into secret affairs, but it is also home to sugar daddies/mommies and sugar babies looking for some steamy relationships where they can both benefit from each other. Sugar daddies and cougars flock over to Ashley Madison to meet single men and women who are open-minded enough to engage in such relationships, assuring that they will get a lot of fun and luxury with it. To put it simply, Ashley Madison exists to make it easier for everyone to score some hookups with strangers online.
Full Ashley Madison review here.
PROS:
Quick sign-up
Easy navigation
Advanced searching features
Large user base
Perfect for hookups and affairs
CONS:
Your wife won't be happy if she finds out
---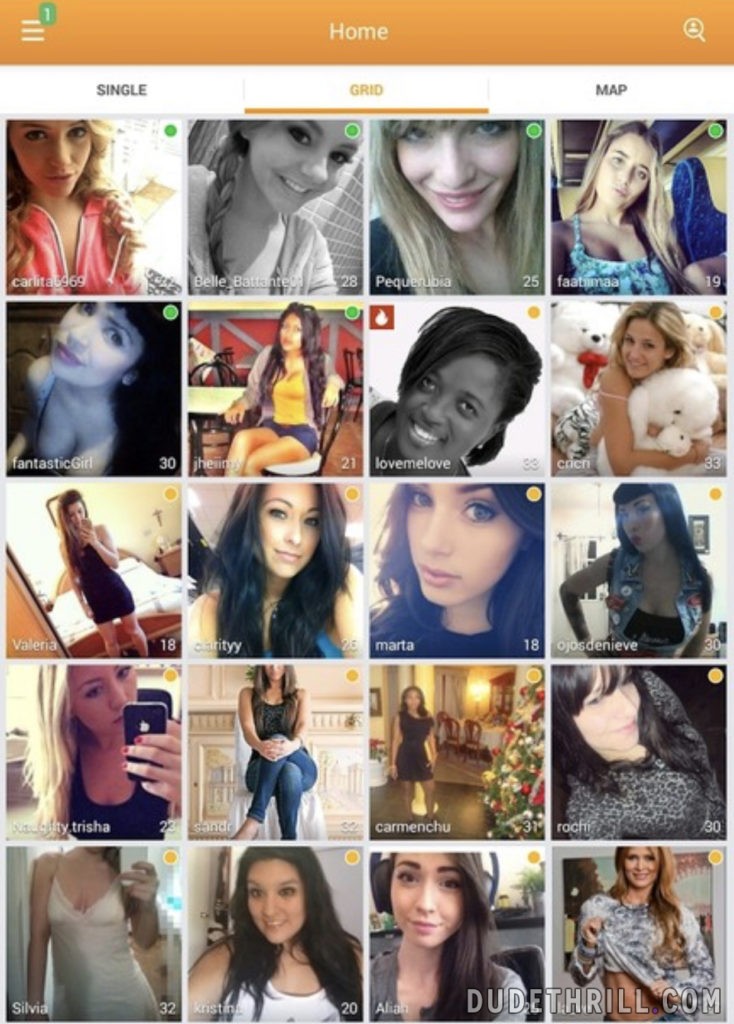 Being around for more than 10 years now, BeNaughty has been a staple in every dating/hookup site list since it is a legit one with many trusted user reviews at that. Lots of active users are on this site for flirting, hookups, cougar/cubs, and sugar daddy/baby relationships. BeNaughty uses an extensive analysis in terms of preferences and matching, making it more efficient in bringing you your daily dose of potential hookups or whatever it is that you are looking for. Signing up for an account is easy as 123, after which you can already proceed to check out countless profiles by sexy members who are always down for whatever you are up to. Users can even check out profiles of other people even without paying for anything. It has great search options and security levels so you can be assured that your information is safe here.
PROS:
Great design and excellent functionality
Good gender proportion
Large user base
Lots of active and verified profiles
CONS:
A minimum set of free features
Need to subscribe in order to really get some pu$$y
---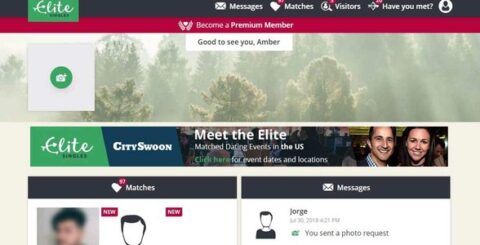 Whether you are new to the online dating world or you're already a frequent visitor to such platforms, you still have lots of sites to check out and EliteSingles is one of them. Launched from way back 2013, EliteSingles has established its name and gathered a good number of users on their site, mainly focusing their audience on single professionals and older men or women looking for some fun and excitement. EliteSingles is intuitive and straightforward – its goal of getting everyone together and forming new relationships has been working really well, based on the reviews that many users got for them. The site has over a million users and has great features. Whatever you are looking for – hookups, relationships, cougars, or sugar daddies, they're all here and you can get one here.
PROS:
Intelligent match algorithms
More than a million regular users
Senior-friendly interface and features
CONS:
Expensive premium costs
Verification is so-so
Complete list of options only available for premium users
---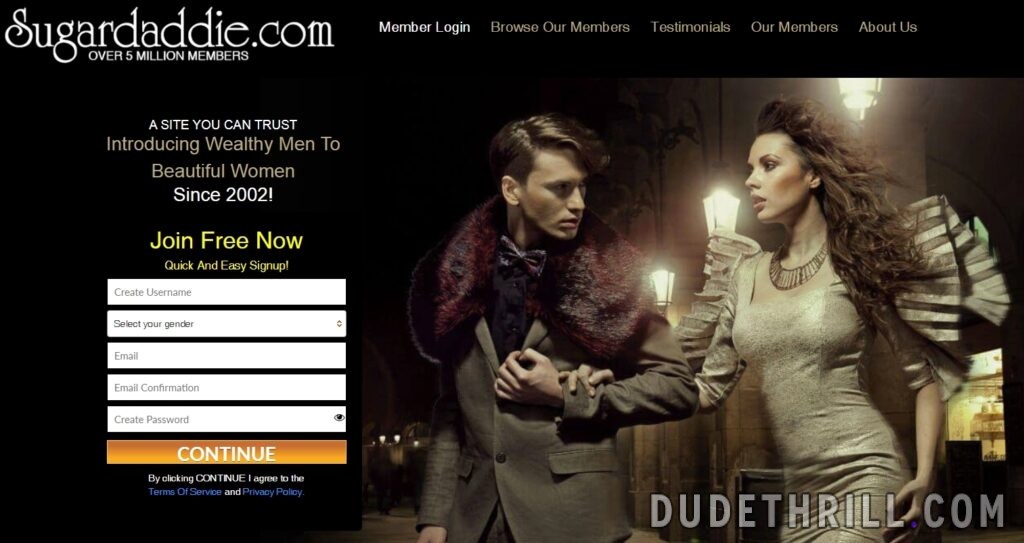 With easy sign-ups and great user interface, you will find it a bliss looking for sugar daddies on this site. You'll start off with entering your important details which will be used for matchmaking purposes. For sugar babes, you will be asked to introduce yourself subtly and your profile will be verified by the site's moderators before you can start browsing through their gallery of profiles. SugarDaddie has great search features and but you will need to upgrade to a premium membership so you can start messaging anyone. One unique thing about SugarDaddie is that they have a "quality score" which is said to improve your chances of getting perfect matches. It is based on your activities and profiles completeness, so the more detailed and informative your profile is, the higher your quality score gets. They also have this "Meet My Match" feature where you are randomly matched with some Sugar Daddie and decide if you go "yes" or "no" on them. Although this quality score sounds uncalled for, it is still unique and can be taken positively by users.
PROS:
Great for some quick sex from beautiful ladies
Unique features
Detailed profiles
Members can set goals and earn "scores"
Easy sign-up
CONS:
No verification for financial info
Sugar babies have stiff pricing policies
---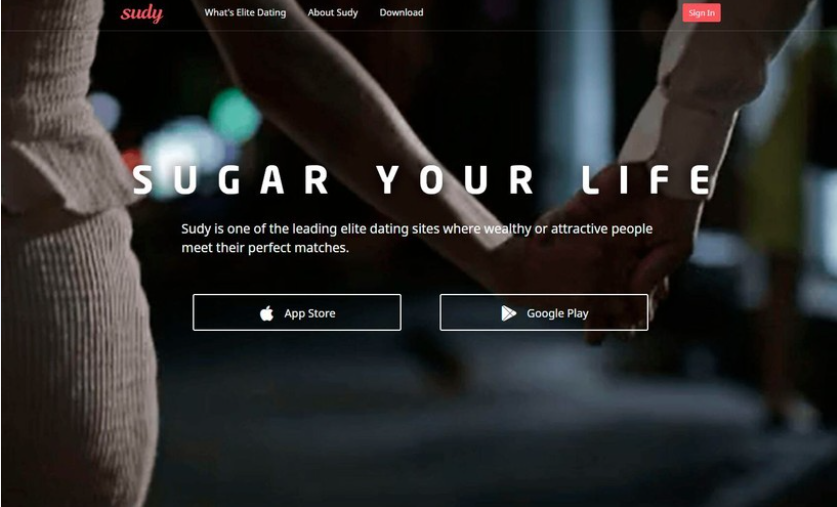 Here, you can meet rich sugar daddies with no hassle in signing up and search features. Sudy is a lot better than most sugar daddy sites with their special features like "Sugar Talks", where sugar daddies and babies can answer and throw questions at each other. It's a good way for everyone to be more open with each other and get comfortable while being upfront with their intentions as well. Sugar babies also need not worry because they are going to be charged a little only, especially once they're verified. If you are on this site, you are in for some good treat because members are rich millionaires and mostly young sugar babies looking for older and mature men that can support them in any way, in exchange for themselves. Sudy has a lot of great reviews from satisfied users who have met and are now in sugar relationships.
PROS:
Easy to navigate
Well-designed app
Most features available for verified profiles
CONS:
Profile viewing sometimes slow
The Bottom Line
All of these sugar daddy sites have been a safe haven for young women who are looking for older men to support them in lots of ways, in exchange for some sex and companionship. Although this is pretty much frowned upon by the society, we cannot deny that sugar relationships are real and existing, and the fact that nothing is forced here – both parties are in mutual agreements and are benefiting each other. If you want to venture and try out these sites, you should check this list and know which one is the best one. Young women now prefer to check out older men. There are just less drama and no more waiting for losers of the same age to grow up and focus on you and your relationship. Older men are more matured and know how to handle relationships and women well. Although it sounds harsh, indeed, going for mature partners is now better because some women are just fed up and frustrated about modern dating and young guys.
I personally am GUILTY of trying a few of the sites above and spending some cash to get laid with some chicks. For me my personal TOP 3 would be:
#1 — Hands down, Seeking.com. Large database, real and gorgeous girls.
#2 — AshleyMadison.com. Superb to score not only those who want some $$, but also some legit married, hot women.
#3 — 2Fuck.com, definitely a great place to get laid quickly.
There are dozens of sugar daddy sites with millions of profiles at that, but only a few of them really work and are considered as the best of the bests. Don't waste your time on smaller sites so you won't be disappointed or get scammed but instead, check out the sites listed above and start off your journey to being a real sugar dating whale.
All 75 Other Sites in This Category Worth Checking Out:
Top-5 Dating & Casual Hookup Sites That Actually Work in 2023 Perfect for ~20-55 year olds, with & without spouses! These are not some "fake" ones pretending to have girls, they are real, worldwide largest networks. Jump to Top-5 Dating & Hookup Sites Hey, I know that jerking off is quite exciting and cool. But… nothing […]