Updated on: December 4th, 2023
Hily Review
& TOP 12 Dating and Hookup Sites Like hily.com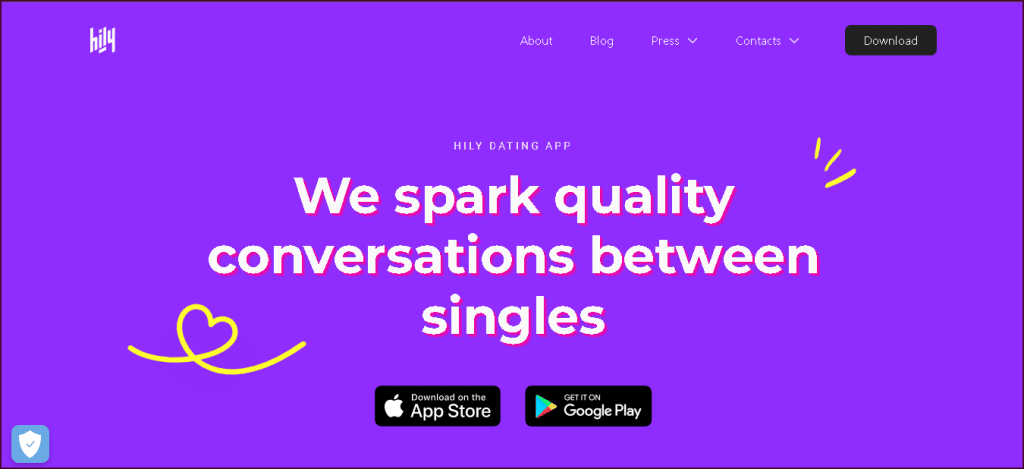 I've evaluated dozens of online dating and hookup websites for years. Few are pretty effective, while the rest are just underrated in the mainstream scene. But for this review, I chose to test out a popular and long-running hookup app called Hily. This site is a combination of dating services and social networking sites designed to eliminate the awkwardness and discomfort of talking with strangers. From the looks of it and the services Hily provides, I'm pretty excited to test my luck. Let's do it!
Official URL: https://hily.com
The Power of Hily Dating
Hily is a newcomer to the virtual hookup and dating industry, which has recently seen some transformations. In 2017, this online dating site was released to improve communication among strangers. Certainly, the platform has several features that help locate and initiate contact with a suitable romantic companion. While this may make it seem a better option than other platforms like Tinder, it doesn't guarantee you'll find true love with it.
Anybody serious about dating or searching for fun will find something interesting here. The site's basic features, such as chatting and meeting other members, are free. At the same time, paid subscribers can access more features, including more advanced search options and deeper matching analytics. As a bonus, Hily also allows you to earn money through live streaming in exchange for digital money. Certainly, Hily's massive user base makes it an excellent place to find a potential date, and you probably won't be alone for long.
Start Dating and Flirting Right Away!
Regarding functionality, Hily.com is very similar to other popular dating sites and apps.
The purpose of Hily.com is to facilitate meeting new people and developing meaningful relationships. If you and other users swipe "right," you can start chatting or even have a video conference. On top of that, the live streaming feature of Hily allows its users to connect in real-time and engage in whatever type of interaction they prefer. Through its live-streaming feature, users can socialize with each other.
Meanwhile, the "Finder" section of the site is accessible at the lower part of the settings menu, and it displays photos alongside the names and ages of potential matches. With Hily's free edition, you can "Like" around a hundred profiles daily and communicate with your matches as much as you like. And while most dating apps only let you communicate with a few users until you get a match, Hily takes a somewhat new approach. Users can send a "pre-match" text to one user every day and access one user profile who "Liked" yours.
Things You Can Do at Hily.com for Free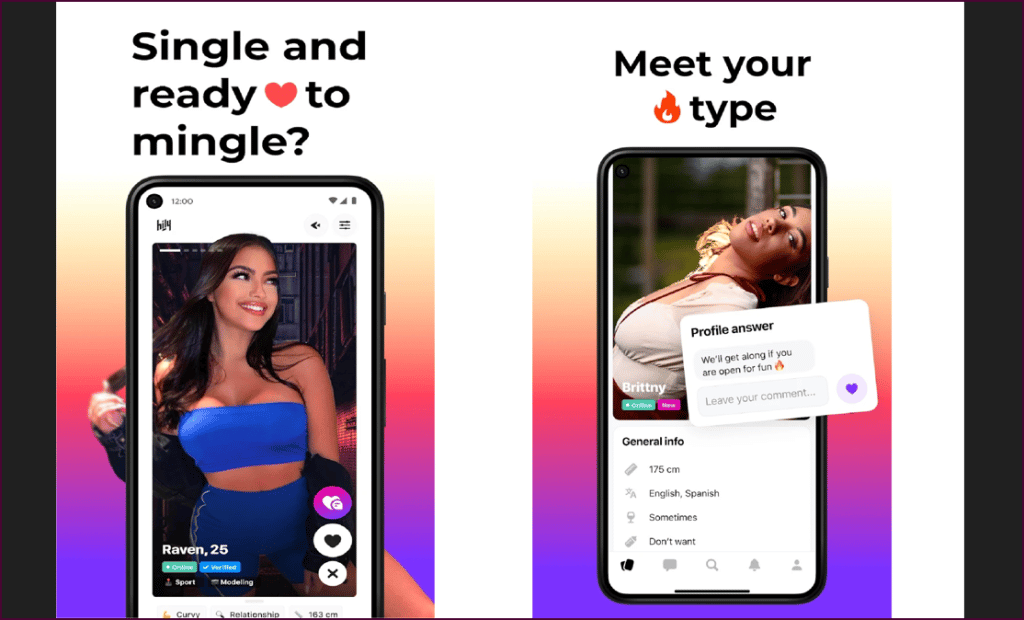 With Hily, you can do a lot of cool stuff for free. Once you've created your account, you can browse other members and swipe "yes" or "no" on their profiles, and just wait if you have any mutual interests. When you and another user are a good fit, you can spend time talking to one another via text, webcam, or audio communication. While your daily profile liking count remains restricted, you can send as many texts as possible.
Live broadcasting, adding a story, digging into profile information, buying gifts, and conducting a compatibility test are also free extras. The site's digital currency, "Stream Coins," could be exchanged for cash, typically earned through video streaming. Most viewers will send coins as gifts.
And when you reach a certain number of coins, these will transform into "Diamonds." Not real diamonds, you jerk. Just an in-site gems users can collect. Afterward, you can cash out your Diamonds by depositing the funds into a partner online payment app or preferred bank account. All things considered, it appears like you have a good shot of finding a hookup and dates using Hily's free matching and messaging features.
Download the Hily App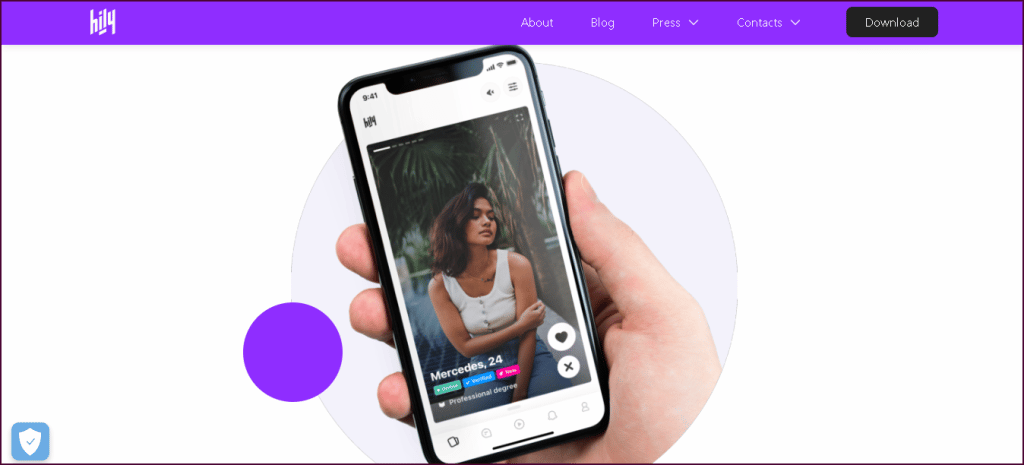 Hily, a social network-inspired application with stringent authentication requirements, has swiftly climbed to the forefront of the entertainment charts on Android and iOS devices. So, if you're sick of investing energy in phony profiles, creepy messages, and superficial applications like Tinder, then you should try Hily.
Indeed, Hily gives the concept of dating and relationships more depth. I also like that the app maintains a laid-back vibe without being sloppy. Personally, I think giving the Hily app a shot is your best bet, but I won't also stop you from exploring some of the other leading online dating websites for a more well-rounded experience. Doing so allows you to locate the optimal match for dates or casual fun.
Unique Features You Don't Want to Miss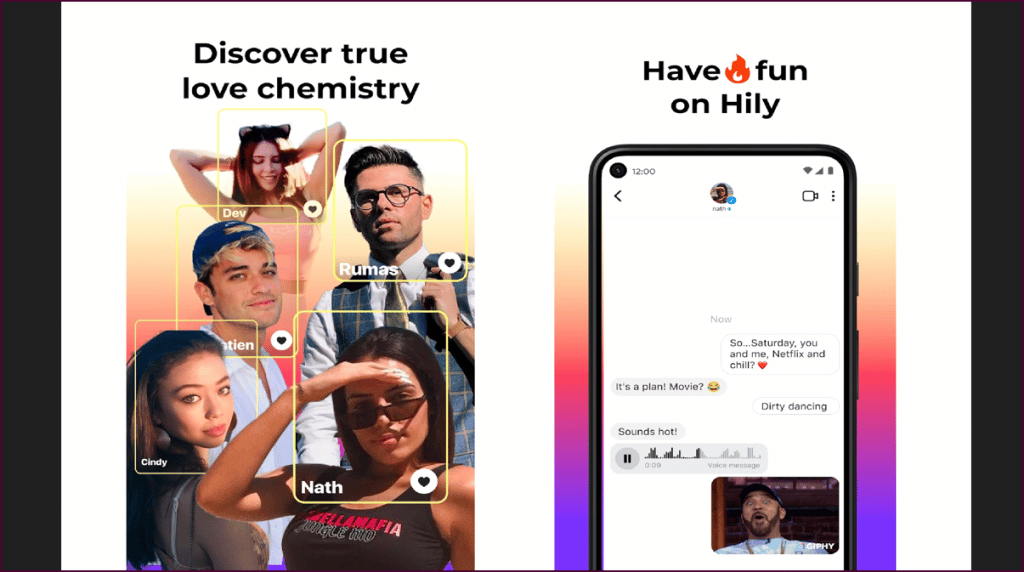 There are simply too many perks of using Hily to list here. Generally, the system is entirely functional for free users, who can experiment with its simple and sophisticated features. Upgrading to "Hily Elixir" (VIP edition) will unlock even more impressive capabilities. Some of our most-loved premium upgrades are as follows:
Consumable Features
Used-up or consumable features include power-ups, conversation requests, and unique tools. These capabilities are purchasable and renew themselves every month. Here are some essential consumables here:
Boost
Rollback
No-Match Chat Request
Visitor's List
Do you wish to see who has viewed your account and who has "favorited" it? The VIP "Visitors List" feature is an excellent tool for keeping tabs on who has been checking you out. Of course, non-paying users will still be able to check this; however, heavily filtered-out accounts and photos are the sacrifices. But as a subscriber of Hily Elixir, you have access to these guests' accounts, where you can view their pictures.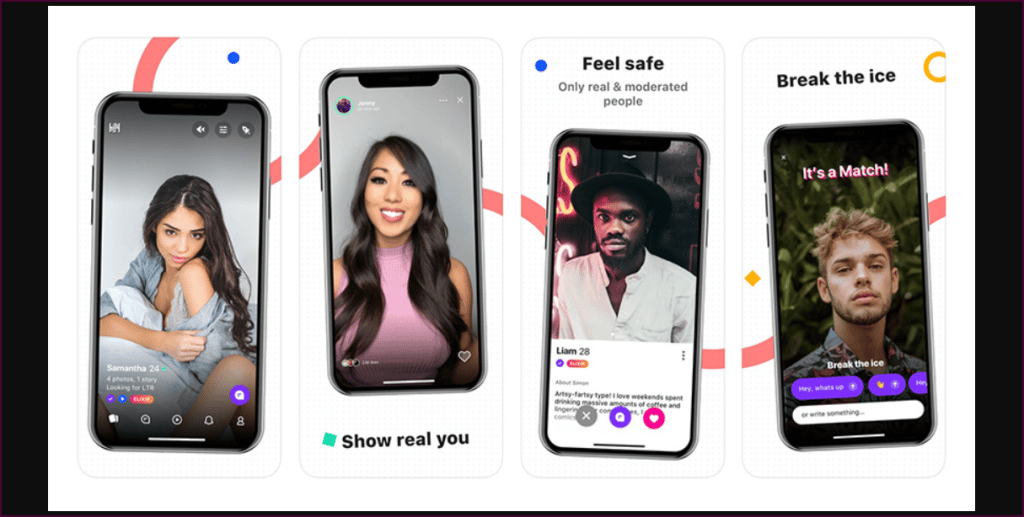 Ad-free Experience
Perhaps the most compelling advantage of upgrading to a platform's premium edition is that it eliminates annoying advertisements. Ad blockers make it possible to avoid advertisements on numerous dating sites, but this isn't the case with smartphone devices. So, Hily Elixir is a reasonable option if you wish to avoid the inconvenience of constant pop-up advertisements.
The Real Deal: Streaming in Real Time
Hily is a leading chat app that has integrated a live-streaming feature into the mix. Your account will be visible to the public once you press the "Go Live" option in your Profile. As an alternative to joining a live stream, you can comment on other users' feeds and have small talk with them.
Ice Breaker
Among the goals of Hily.com is to facilitate higher-quality interaction. That's why this app provides loyal members with "Icebreaker" challenges. Honestly, it's not as horrible as you imagined, but I stayed to my tried-and-true pick-up lines, and the ladies in Hily seemed to respond pretty well to them.
Incognito
You can hide your identity in the "Finder" section using "incognito" settings. With the support of this feature, you can only interact with users who have clearly shown interest in you and are hidden from the rest of the site's members.
High Standards for Hily's Singles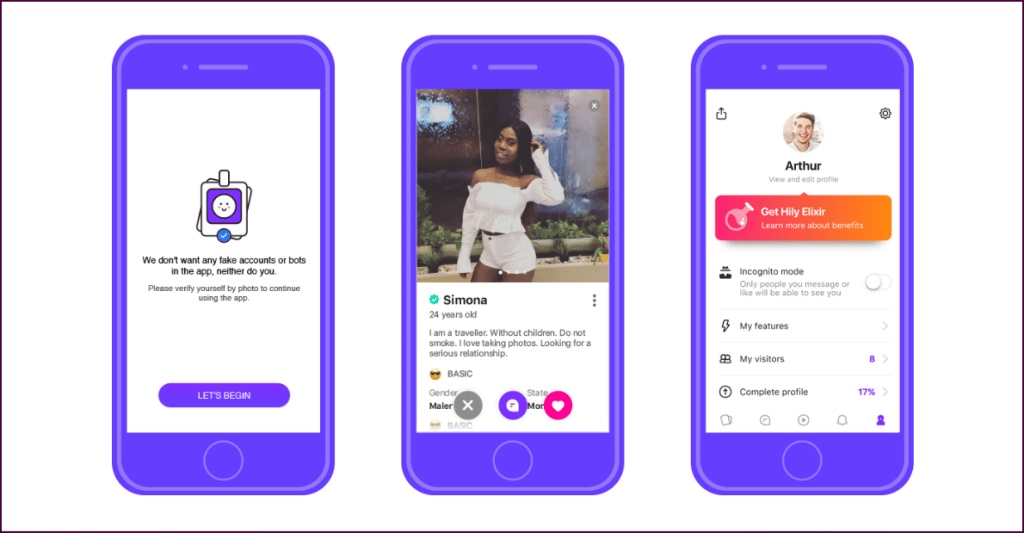 The quality and quantity of Hily's singles have far exceeded Dudethrill's expectations. The software has extraordinary measures to block the flow of spam users and trolls. Initially, they actively work to eliminate suspicious profiles by implementing profile pictures for authentication purposes and optimizing the removal of unverified accounts.
Furthermore, each offense brings a worse reputation in the community's in-built scoring system of users. Thus, if a user's rating falls below a certain threshold, they are "shadow barred," and their potential dates are prevented from contacting them. Indeed, it's fascinating that the app can anticipate and delete obscene and nasty texts, which should be required on all matchmaking and social networking platforms.
Premium Subscription and Prices Revealed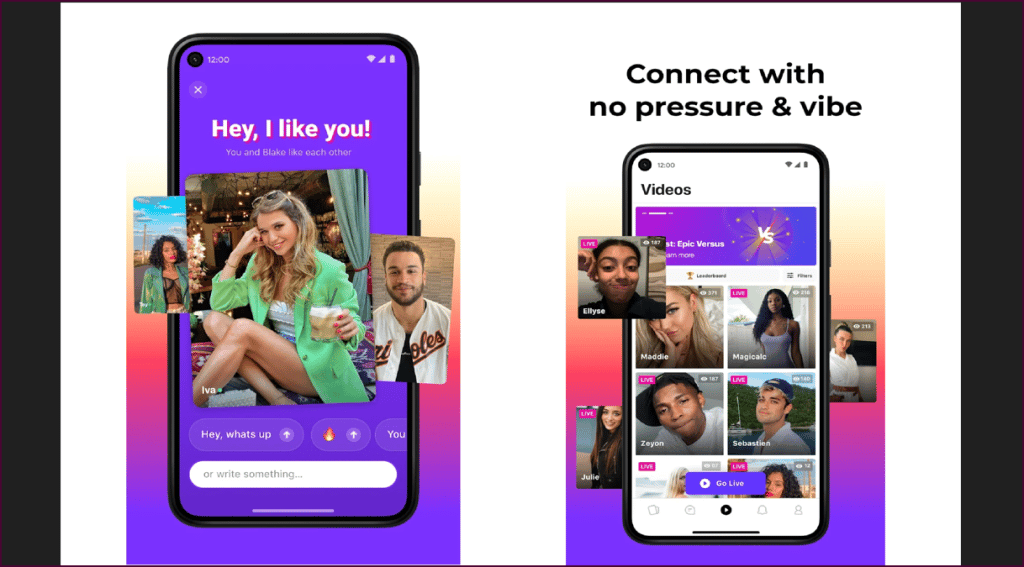 Both free and paid tiers of service are available at Hily.com. Those interested can subscribe to a seven-day VIP trial but must discontinue their membership before it ends to prevent being charged. You can avoid being charged again by turning off auto-renewal. Here's an overview of the premium membership plans:
7-Day Membership – $14.99
3-Month Membership – $74.99
12-Month Membership – $119.99
Premium users have access to more features daily in exchange for a monthly subscription fee. Sending a hundred replies and compatibility checking with ten other users are just two examples of what you can do daily. Alternatively, you can check out Hily's shop and buy additional access to paid services at their respective pricing if you'd want to keep using them.
User Support of Hily.com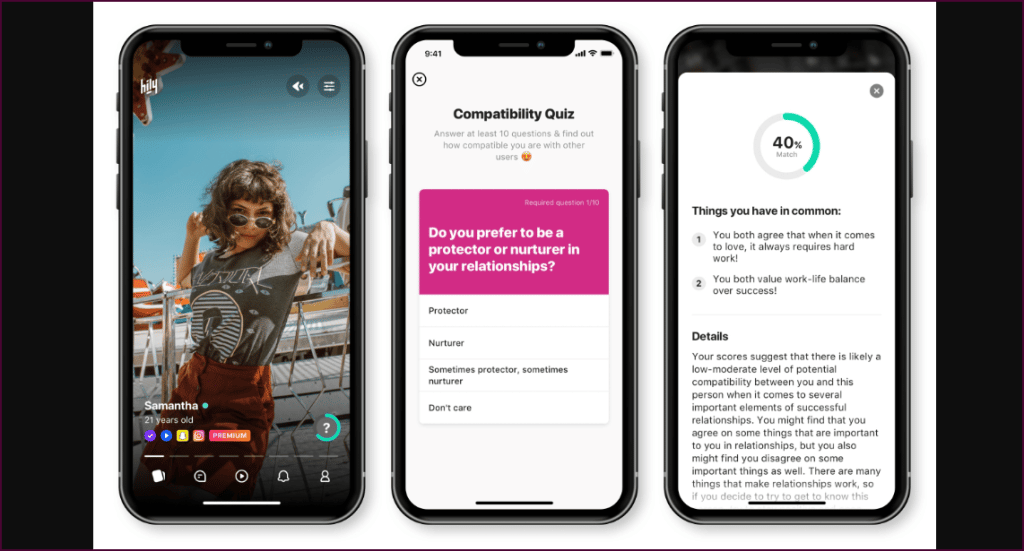 Hily also adopts an innovative and superior approach to user care. As you may have gathered from reading our previous evaluations, we take significant exception to apps that demand payment upfront but provide no means of contacting a real person should an issue develop.
Fortunately, Hily is unique in his way. Its frequently asked queries and Help Page should answer most users' concerns, but they also include an email address and contact number if you have any other inquiries. Additionally, it isn't buried in the FAQ section or some other forgotten part of the page. Just hit the "ContactUs" button, and you'll have instant access to all the details!
A Guaranteed Feeling of Protection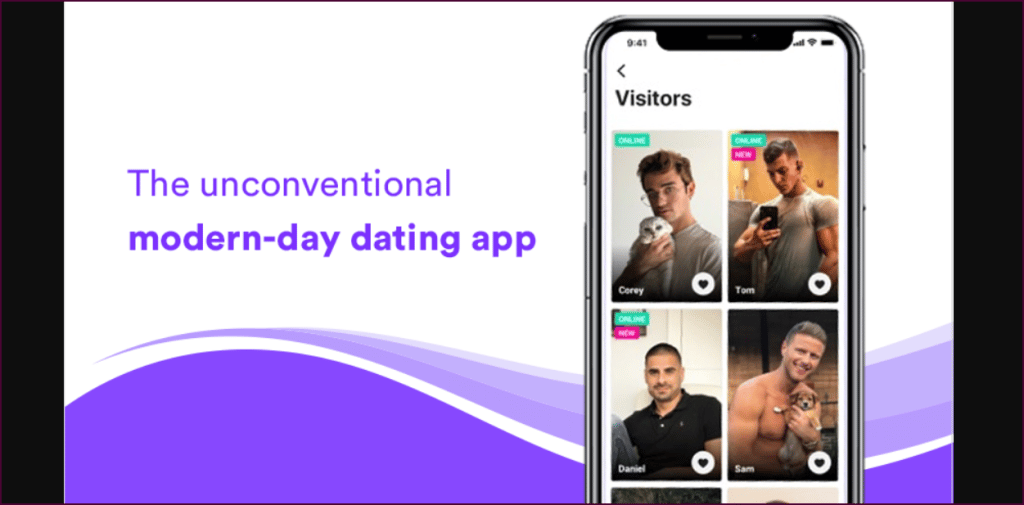 At this point, you must be concerned about your safety after knowing what Hily.com can do. Luckily, users on Hily have the option of having their profiles verified manually by Hily staff. Email addresses, Facebook accounts, and photo IDs can all be used to authenticate the user's identity. After users upload their photos for their profiles, an administrator will review each one before it gets up and running. Also, Hily.com can remove images depicting sexual or violent content, minors, or other users.
According to its privacy settings, Hily records users' IP addresses and their email addresses, names, phone numbers, and birth dates. Additionally, they may record details about your gadget and general location information. You should likewise know that third-party providers use your information for commercial reasons.
Pros and Cons of Hily.com
PROS:
Numerous features
Different modes of communication
Well-designed app and site
Lots of members worldwide
Security is remarkable
Ad-free browsing
CONS:
Membership is quite pricey
---
TOP 12 Dating and Hookup Sites Similar to Hily.com: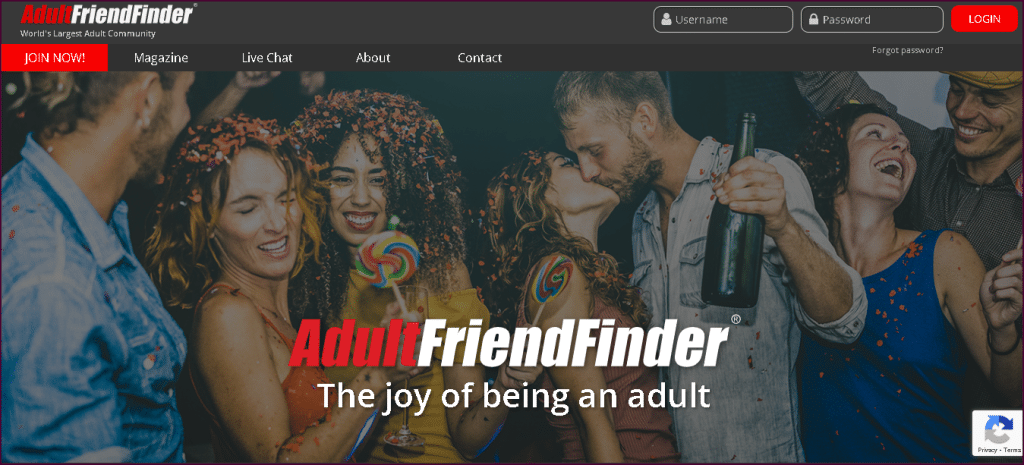 The Adult Friend Finder website is famous all over the world. It has more than eighty million members desiring erotic interactions with multiple women. Similarly, it provides numerous flirtatious relationships, such as casual connections, monogamy, couples, fuck buddies, and many more.
Indeed, this is an excellent experience that spices things up in the bedroom, especially between open-minded people willing to examine their sexual orientation. Finally, registration is relatively stress-free and straightforward, so members finish it in less than five minutes.
Here's the full review of AdultFriendFinder.
PROS:
Registration is free and fast
The members of the website are active in looking for casual hookups
Plenty of options in terms of communication
Watching videos and viewing images are free
You can write blogs and engage in a group conversation
The app is available for download and compatible with both iOS and Android devices
CONS:
The number of male participants is larger
Limited options for free basic accounts
---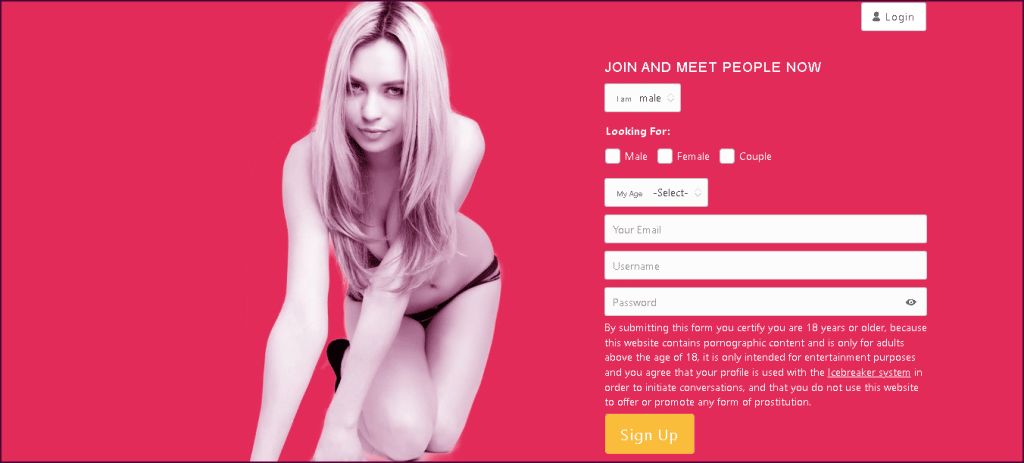 A perfect website for casual relationships and sex hookups is called FuckBook. Here, you are given opportunities to find swinger encounters, sex dates, and many more. This is convenient for people seeking a no-strings-attached relationship as quickly as possible. From the name of this site itself, you know exactly what you are getting into once you scroll through the platform. The interface and features of the FuckBook are straightforward and convenient compared to other swinger dating sites on the internet.
Click here for a full review of FuckBook.
PROS:
Profiles created are numerous
The website has a design that is easy to navigate and use
Signing up is fast and instant
Membership is affordable but with lots of advantages
CONS:
There are annoying advertisements on the site
---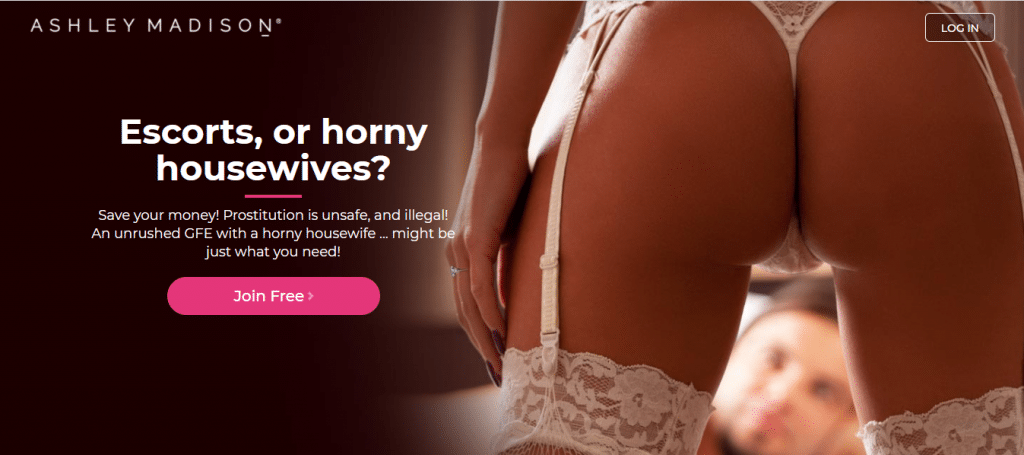 Top-notch website in terms of hookups and adult dating, Ashley Madison has been around since 2001. If you are in a monotonous relationship or want to get out of the routine of married life, then this website is just right for you. Indeed, all types of sexual affairs are welcome here, and no one will judge you. Also, the members can engage with many members across the world and enjoy sexual entertainment.
Above all, Ashley Madison listens to its members' feedback and the changing demands of people's lifestyles to improve their features. Everyone is free to explore all types of relationships, including polygamy, threesomes, and many others. Thus, Ashley Madison remains on top of the game despite the competitive industry of online dating.
PROS:
Encourages the members to upload discreet photos
The site offers free registration and follows a simple process
Protection of images and sensitive data from spams
You can download this through Google Play and App Store
Low storage requires and will not occupy too much phone storage
Members are enormous and from across the world
CONS:
Several accounts do not provide details about themselves
---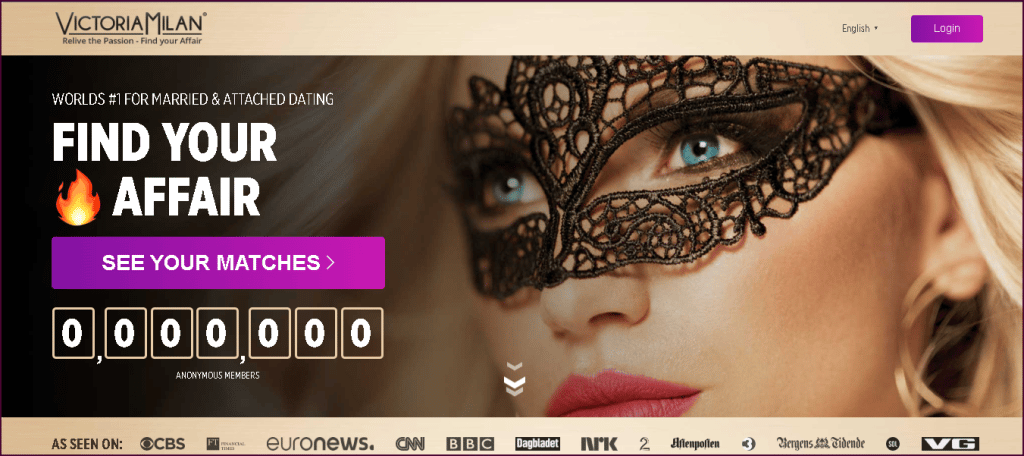 Victoria Milan is one of the favorite dating websites worldwide for cheating couples and committed relationships. Indeed, the website provides a secured and private venue where you can experience sexual connections.
So, if you are lonely or in a monotonous relationship, the website delivers a fantastic escape from this misery. Indeed, it transforms lousy sex life into a more fun and exciting journey. Above all, you do not have to worry about getting caught because the website has a "Panic Button." So, you can exit the page without getting caught.
Click to see the full review of Victoria Milan.
PROS:
More than six million members across the world
Registration is hassle-free and simple
The design of the site is simple and easy to navigate
Features like winks and adding to favorites are free to use
Callout boxes use to address problems, issues, and concerns regarding the site
The app version is available for download on Google Play Store and App Store
CONS:
Video calling is not available
Only the paid members send and view messages
---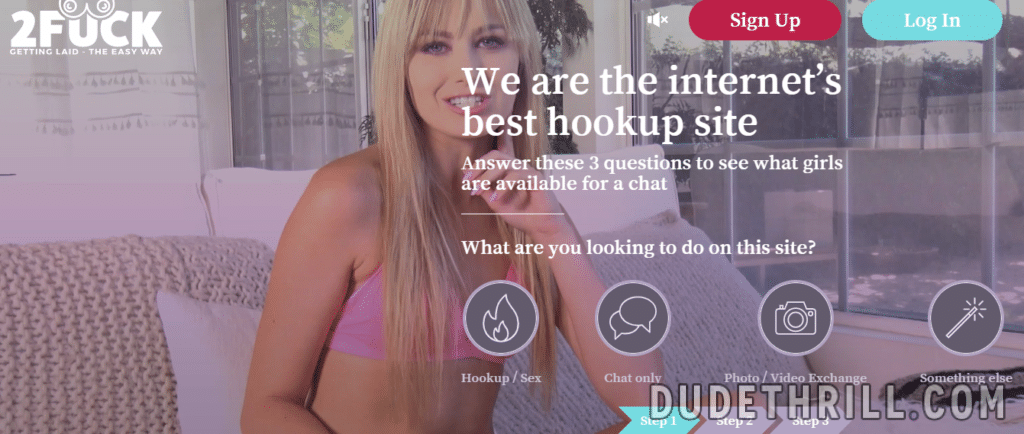 This site might answer if you are tired of the simple dating apps that don't give you the result you need. 2Fuck is entirely new to the adult dating realm, but it has already gained millions of users, a relatively significant number. The site is similar to other social media platforms and provides you with several options for interacting and communicating with other users.
Check out the full review of 2Fuck.
PROS:
Lots of users
Design and interface are pleasing
Joining is for free
CONS:
Can be pricey
Privacy is low
---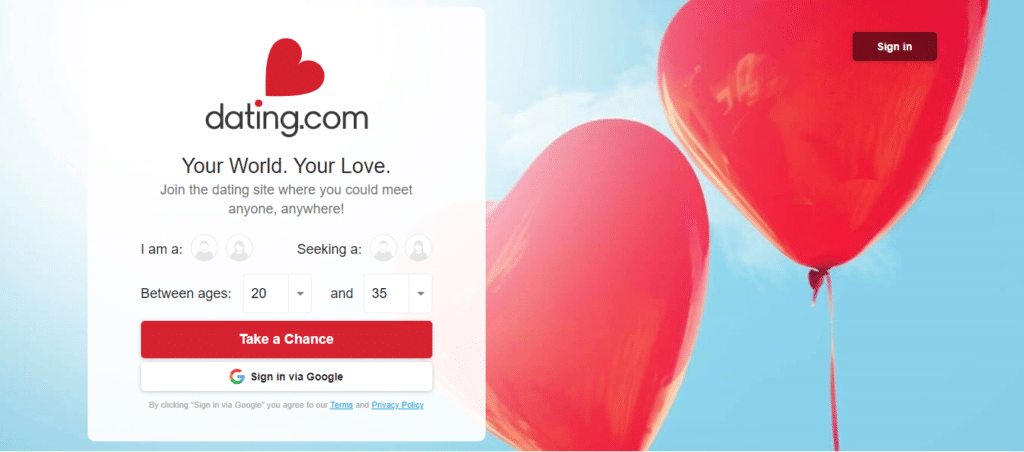 Dating.com is a must-visit website where you can find romantic affairs and hookups. Certainly, it brings all singles worldwide together in one fantastic place where they can start a new romantic connection. Also, it uses unique advanced features that allow members experience dates in more accessible, efficient, and faster ways. Indeed, if you are looking for a reliable website to find fuck buddies, then Dating.com is the best of all.
Take a look at the full review of Dating.com.
PROS:
Members are from various parts of the world
Advance searching can filter based on your choices and interests
Live chat support is always accessible
Registration follows the simple and easy process
It does not require verification of email address after registration
Account creation is free
Tailoring of the search result according to preferences is available
Viewing of Profile pictures is for free
CONS:
The app is only for Android users
---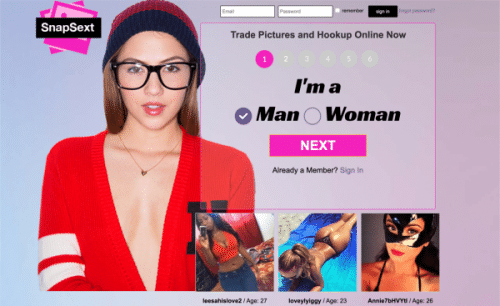 Snapsext is a free dating website for people who aren't afraid to take risks. The platform focuses on visual content such as video chats, images, live streams images, videos, and more. You can casually flirt or go straight to hookup and sex, or anything in between. The audience response to SnapSext has been fantastic because it is attracting a growing audience every day. Many people believe that the website encourages them to express their sexuality entirely and behave however they want, without worrying about repercussions.
Here's a full Snapsext review.
PROS:
Most of the basic features are free
Large user database
Real, hot verified girls & guys
Online for 10 years+
Flexible premium pricing
CONS:
Some screening questions when signing up
---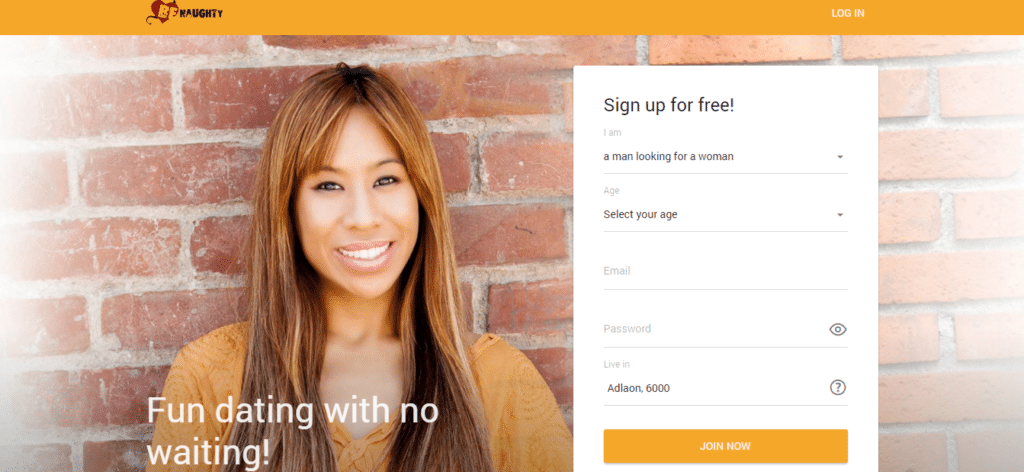 Introduced in 2000, it became an increasingly successful dating website that works in partnership with Flirt, IWantU, and UpForIt to provide proven quality and comfortable environment for the users. Each day it has over 13 million visits, and there are over millions of individuals worldwide considering signing up as official users.
This is indeed a perfect outlet for getting wild and engaging among married people and single individuals in sexual activities and relationships. Your private data sent to the BeNaughty site is safely secured because it uses the SSL Encrypted method and has followed the validation phase for all accounts. Everything enables the entire journey to be more enjoyable and avoids any money-making scheme.
Read the BeNaughty full review.
PROS:
Established over 20 years already
Every day, there are an increasing number of people signing up
Members are responsive and active
Free five chats daily for free basic accounts
Easy to navigate and simple interface website design
Video chat is available
CONS:
Some accounts do not provide much information on their profiles
Advertisements are plenty and annoying
Annoying live notifications
---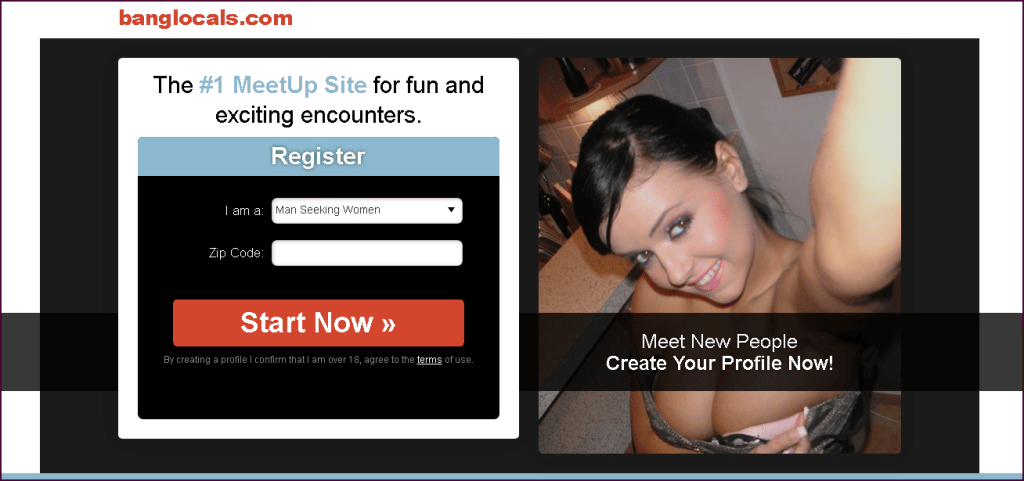 Banglocals is a must-visit website for people looking for a perfect match for sex, dates, and casual affairs. Regardless of the number of competitive websites out there, it has remained on the top spot today. Indeed, our lives are a shitload of work and stress. All we want is relaxing and calming ways to release it. Certainly, a great buddy who will stimulate our sexual desires can make life full of enjoyment. Good thing, Banglocals is a sex dating website that uses a simple process in registration. So, everyone will right away experience pleasure. Indeed, everyone has the chance to find a hot, sexy mate.
Check out the full review of BangLocals.
PROS:
People can create a sex date network
Free to search profiles of other members
View galleries of images and videos
People can give ratings to hot members
Registration is free and easy
Encourages to post personal images or upload public content
You can contact people through text or e-mail
CONS:
No x-rated videos
No trial period
---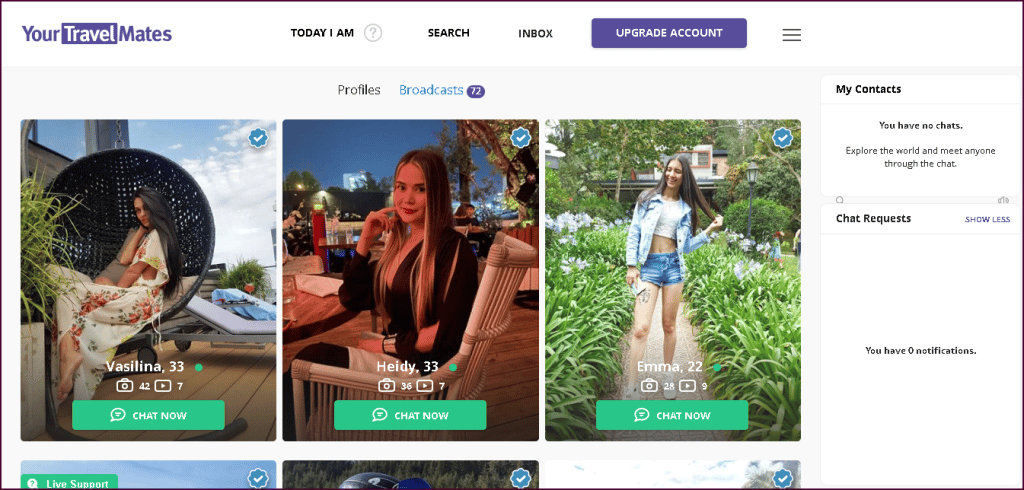 Since its inception in 1993, YourTravelMates has been a backbone of a global online dating community. One of the platform's defining features is its incredible diversity, which is anticipated from a matchmaking platform centered on exciting adventures and travels. Also, the number of potential suitors you'll find on YourTravelMates will rock your world. Ultimately, the website is user-friendly and contains a varied and exciting user base, making it a worthwhile asset in dating and hooking up.
Click to see the full Your Travel Mates review.
PROS:
Readily available singles from every corner of the globe
Can buy actual presents for other members using credits
It doesn't cost anything to send your first message
CONS:
Costs associated with using credit can add up quickly
Numerous blatantly phony accounts exist
Not best for locating committed relationships
---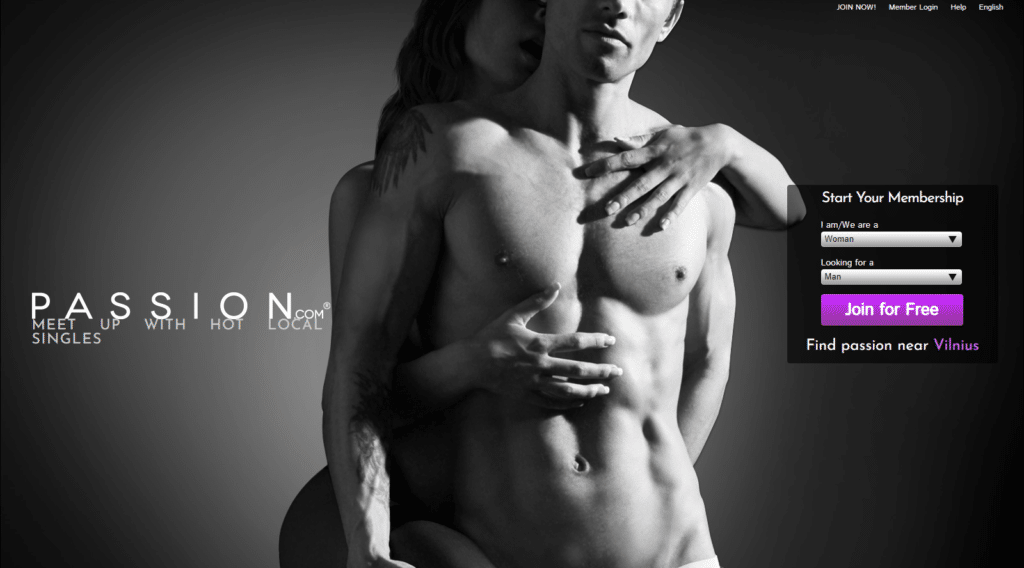 Dwelling between a regular dating website and an adult website, Passion.com pushes people to engage in complete intimate physical connections. Also have made a reputation in the field of personal, singles, and adult dating websites around the world. Since the year the 1990s, it has been growing and taking the internet by storm.
Lustful, playful, and passionate, these are the images and videos that will welcome you when you visit Passion. True to its name, the site will give you the sensual sexual adventure you have been looking for. The site has been growing day by day and has retained a high percentage of active users.
Indeed, the community has increased and currently reaching 90 million members worldwide. Certainly, that number might be overwhelming to imagine. However, it is surprising to learn that there are plenty of active members constantly seeking casual and intimate connections.
Learn more about Passion.com with this full review.
PROS:
Largest personal dating website with over 90 million members worldwide
Free access to instant messenger and chat rooms even for basic accounts
Live Chat and Customer support are available 24/7
Verification of profiles is accurate through the utilization of the ConfirmID feature
Confirmed fake and phony accounts are permanently banned
Viewing of sensual, seductive, and exciting images is available for everyone
The registration process takes only roughly two to three minutes
Sending of virtual gifts is available
Kink searching is available to filter specific interests
Reporting of fake accounts are highly encouraged to suspend permanently
All the members are actively involved and responsive
There is diversity in the gender within the community
CONS:
Male members of this site are higher in quantity compared to the female
The mobile application is not yet available
---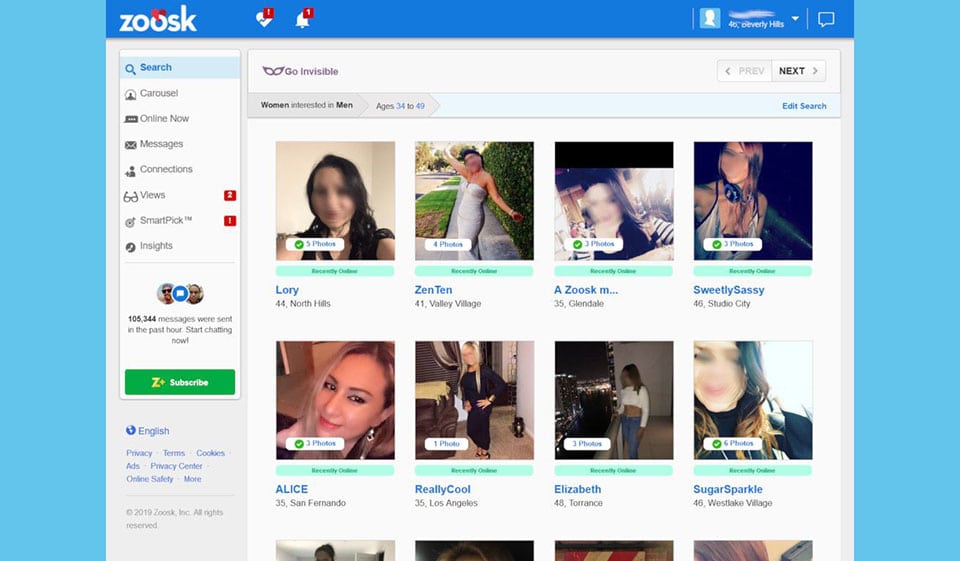 Zoosk has been the place for young singles looking for casual hookups. It didn't merely provide for the night's satisfaction to some of its users, though. There are a lot of users who end up being together in a serious relationship. One of the site's top priorities is the verification of members' profiles. So you don't have to worry wastefully whether who you're talking to is an actual person or not.
Check out the full review of Zoosk.
PROS:
It's popular and available in various countries
It has a verification process for all members
Amazing design
Plenty of active users
It has fantastic and unique matchmaking features
Open to all gender and sexual orientation
CONS:
The auto-generated replies would make other users think you're a bot
Messaging is for premium users only
---
Final Thoughts
All things considered, the Hily app is fully functional, and the price is reasonable for its services. It also has a respectable amount of members, and that's enough reason to sign-up. Certainly, Hily.com is an ideal dating and hookup website/app for those looking for casual dates and long-term partners. While it is somewhat more costly than its competitors, it has some unique and entertaining characteristics that make up for the price. So, if you're seeking a quick and straightforward approach to meeting compatible new folks, Hily is money well spent.
All 75 Other Sites in This Category Worth Checking Out:
Top-5 Dating & Casual Hookup Sites That Actually Work in 2023 Perfect for ~20-55 year olds, with & without spouses! These are not some "fake" ones pretending to have girls, they are real, worldwide largest networks. Jump to Top-5 Dating & Hookup Sites Hey, I know that jerking off is quite exciting and cool. But… nothing […]