Updated on: December 8th, 2023
MissTravel
& 12 Must-Visit Hookup and Sex Dating Sites Like MissTravel.com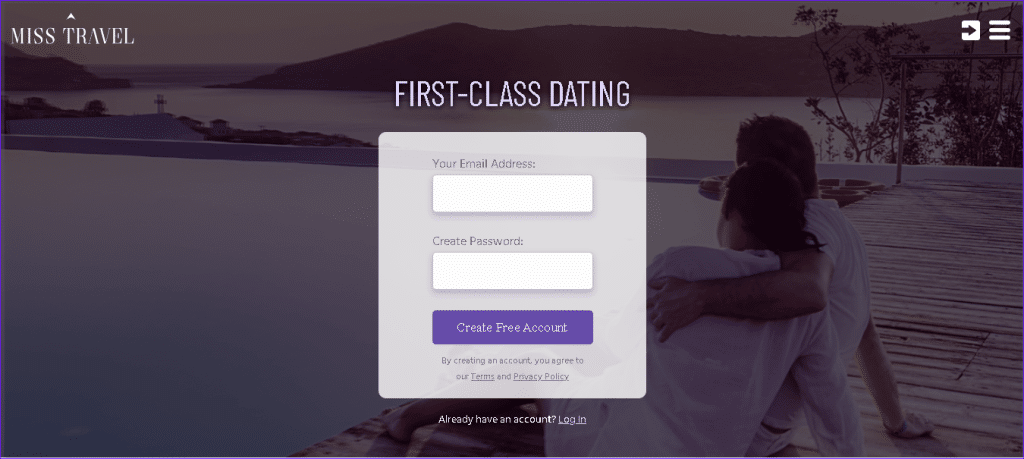 Gather 'round, fellow millennials, for I have a juicy secret to share! So, we all know we millennials are all about experiences, not just stacking up material possessions. Who needs a house when we can be out there exploring the world like modern-day nomads? Am I right? But hold on tight because there's a twist in this tale that'll have you squealing with excitement! Enter the ultimate sugar baby dreamland: MissTravel! Picture this – you, yes YOU, jet-setting to dream destinations without spending a dime! No, I'm not kidding, and no, this isn't some sketchy scheme.
Official URL: https://www.misstravel.com
Imagine stepping into the world of lavish travels and luxury resorts and living life like a true VIP. And guess what? You won't need to sell your soul or mortgage your future to make it happen. How? Well, that's the magic of MissTravel, and we will explore more about this below. Are you ready? Let's get it on!
Pack Your Bags Because MissTravel is Here!
Hey there, you fabulous, travel-hungry daydreamers! Picture this: you, a gorgeous globetrotting adventurer, have this epic bucket list begging to become a reality. I'm talking about becoming a pizza-making pro in Italy, feeling like a majestic deity in Iceland's Blue Lagoon, soaking up that perfect golden tan in Hawaii, and having your moment in Paris. Oh, the wanderlust is natural, my friend!
But hold your flip-flops; there's a teeny tiny hiccup – the cash flow is like a lazy river right now. Money, or lack thereof, is a single thing playing "keep away" with your travel dreams. Ugh, the struggle is too real!
And then, like a ray of sunshine in the clouds of wanderlust despair, he appears! Cue romantic music There he stands – a seasoned traveler, an explorer extraordinaire, and quite the experienced in-life gentleman.
A sugar daddy with a suitcase full of wisdom and a heart seeking a vibrant travel companion to spice up his adventures even more! Think James Bond, but with a soft spot for breathtaking sunsets and gelato.
You see, he's been there, done that, and got the postcards from all those dreamy destinations you've been lusting after. But wait for it – he wants someone special to join him on his escapades, someone who brings a spark of excitement and a new lens through which to view the world! It's like finding your travel soulmate, right? And guess what? This isn't just some fairy tale daydream. This is the fantastic world of MissTravel, where magic can happen (and I don't mean pulling rabbits out of hats). It's a wonderland where you and this seasoned adventurer connect, plan your dream trips together, and brace yourselves for the journey of a lifetime!
Hold tight because this is no ordinary meet-cute – it's the ultimate travel fling! The dating and traveling concept is sheer brilliance because, you know, why should you window-shop wanderlust when you could be out there living it in full HD? With MissTravel, you're not just finding a travel buddy; you're meeting your adventure partner-in-crime, your laughter-filled, passport-stamping accomplice, and the person who might turn those travel dreams into some jaw-dropping reality.
Get Instant Matches with Members Worldwide at MissTravel.com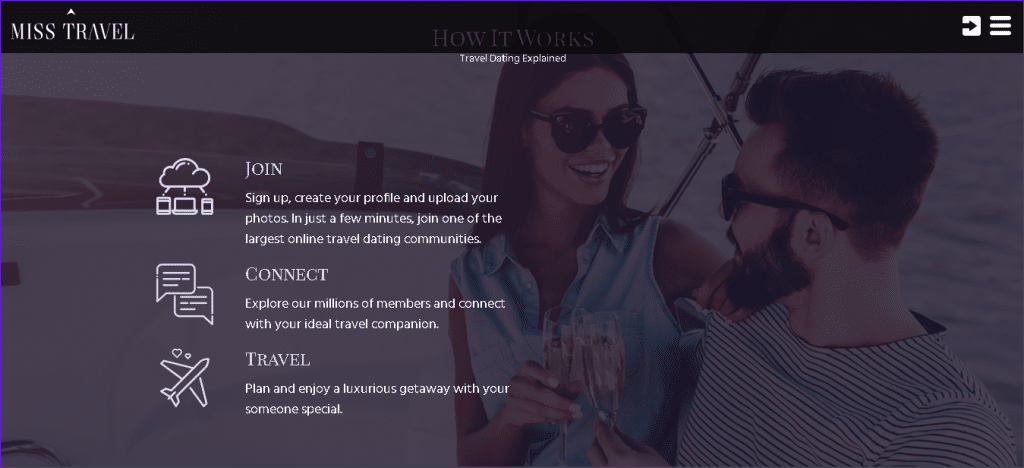 Imagine yourself with a bunch of travel enthusiasts who'd always say yes to a five-star hotel or a fancy dinner. These jet-setters are the real deal, ready to sip champagne while watching sunsets in exotic locations. Talk about living life like a fabulous, well-established star!
Moreover, the fellas on this site are no spring chickens; they're sophisticated middle-aged men who know a thing or two about life. And boy, are they on a mission! They're on the hunt for the ultimate travel companion – someone to add a touch of magic to their adventures, make memories to last a lifetime, and maybe even enjoy some witty banter over a glass of aged wine.
But hold on, the plot thickens! The ladies, oh the lovely ladies, are quite in the youthful age bracket. And guess what? They've set their sights on a dreamy goal – snagging a free trip to exotic destinations! Can you blame them? Who wouldn't want to travel the world without breaking the piggy bank? So, they're looking for a dashing travel partner willing to pamper them with luxury.
Oh, but it's not just about the perks; it's the ultimate match made in travel heaven! MissTravel is like a cupid's playground for wanderlust, and guess what? The lovebirds on this site are equally distributed between the two genders, forming a vibrant and welcoming community. It's like a travel party that never stops!
User-friendly Design and Premium Quality Navigation Both Mobile and Desktop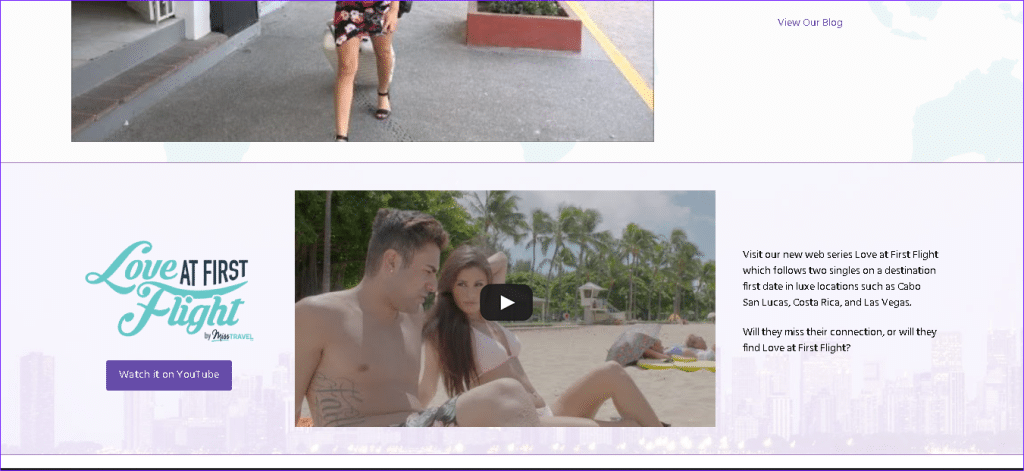 Now, let's talk about the "design," darlings! MissTravel's got it all together with a smooth, neat layout that's as pleasing as a breathtaking sunset. The color palette dances like a kaleidoscope – deep plum and dim when you're browsing companions or trips, and a crisp white when it's all about those intriguing profiles. Talk about chic vibes!
Also, here's the scoop on user-friendliness: navigating this travel wonderland is a breeze. No complicated mazes or dizzying features here! The dashboard is a delightful playground of options, showing you the trips you're drooling over and those lovely messages and likes from your fellow travel dreamers.
Furthermore, MissTravel has a mobile version that works like a travel genie, granting your wishes wherever you are. So, whether you're lounging by the pool or exploring a hidden gem, MissTravel will be there, hand-in-hand with your wanderlust!
Make Dating and Hooking Up Easy with MissTravel's Fun Extra Features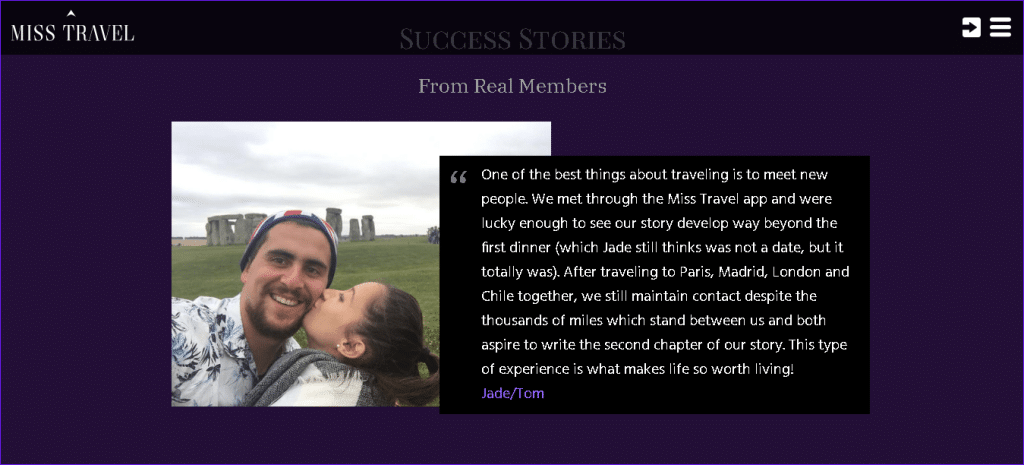 Alright, listen up, fellow travel enthusiasts! MissTravel may not have a bazillion features like some other sites, but who needs a hundred buttons when the ones they have work like magic wands for your wanderlust dreams? Let's dive into the treasure chest of features that'll make your search for a dreamy travel buddy a breeze!
Plan Your Trip!
First, we've got the feature called "Creating a Trip – the ultimate travel matchmaker! Picture this: you're planning an epic trip to some jaw-dropping destination and looking for the perfect travel companion to join you on this adventure of a lifetime. Well, you're in luck, my friend! With this nifty feature, you can publicly post your upcoming trip, and voila – other members can see it and even join your magical journey. It's like posting a beacon for fellow globetrotters to find you! You get to state some relevant info and who's footing the bill (wink, wink).
Love Them All
Next, we've got the "Favorites" feature – your travel crush list! Like your favorite rom-com, this star icon lets you keep a heart-pounding list of profiles that make your heart flutter. It's like collecting travel soulmates in your virtual scrapbook of dreams. So, whenever you're hunting and come across someone who makes your wanderlust heart skip a beat, hit that star button, and they'll be forever etched in your favorite hall of fame!
Modern Sugar Baby Searching
Oh, but that's not all – this dating site has a magical bag of Search features! Forget the boring old search bar; this is where the real fun begins! You can fine-tune your search with filters that cater to your heart's desire. Want to find travel buddies near your dream destination? Done! Looking for a specific type of travel companion who shares your passion for adventure? Consider it done! It's like having a personal travel genie that fulfills all your wishes with a wave of the filter wand!
Check Out All The List!
But wait, there's more! MissTravel has another delightful surprise up its sleeve – "Lists"! If you're in love with a profile and want to keep it close, pop it on your list. And if someone's been checking out your travel charm, you can spot them in your "Visited" section. It's like having a backstage pass to see who's crushing on your wanderlust vibes!
Become an Official Member and Join the Rest of Travelers Around the Globe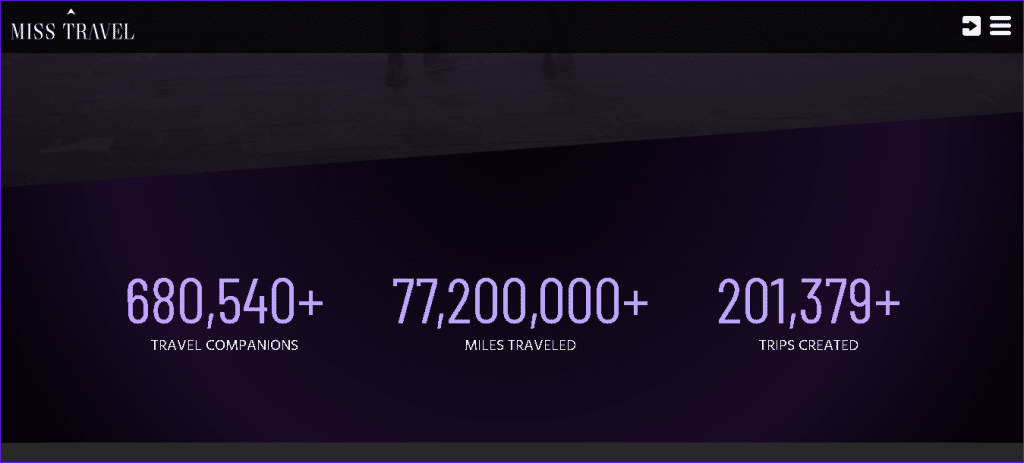 Alright, fellow adventure-seekers, let's talk money! MissTravel may not be your budget backpacker's paradise, but hey, it's all about that dating and traveling experience, and they sure know how to make it feel like a first-class ride to paradise. Get ready to splurge because their premium subscription rates range from around $60 monthly to a swanky $300 for six months – talk about making a statement!
You might wonder, "Do I need that premium upgrade?" Technically, it's optional, but trust me, if you want the complete VIP treatment, it's worth considering. Especially for the gentlemen out there because, let's be honest, the ladies can get those glitzy site features.
Sure, the basic user has several perks, but it's like having a taste of caviar without the champagne – pleasant, but not quite the whole experience. For you, fine gentlemen, only the premium members can access the message feature, so if you're sticking with a basic membership, brace yourself for some serious FOMO. Even if you're getting requests and sending them out like confetti, you won't keep the convo going with anyone on the site without that premium status.
Waste of Time or Worth The Price? Can MissTravel Actually Deliver?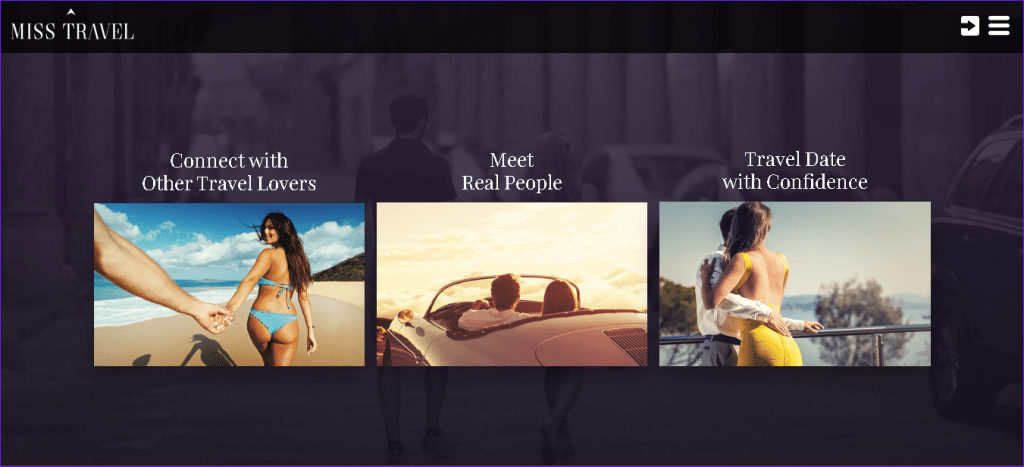 Now, let's get down to the million-dollar question (almost literally) – is this site worth your time and money? Well, with nearly one million members globetrotting around and thousand of dream trips booked, it's safe to say that many folks would nod a big "YES" to that!
And here's a sweet deal – ladies, you're in luck! MissTravel loves to pamper its attractive travelers; for you, it's a free ride into this enchanting world of wanderlust. So go ahead and sign up! Even for you, generous gents, the risk is as low as your carry-on luggage on a short-haul flight. You can avail of a one-month subscription – it's like dipping your toes into the crystal-clear waters of travel dating!
Long-Term Relationship? Nah! One-time Fun? Hell Yeah!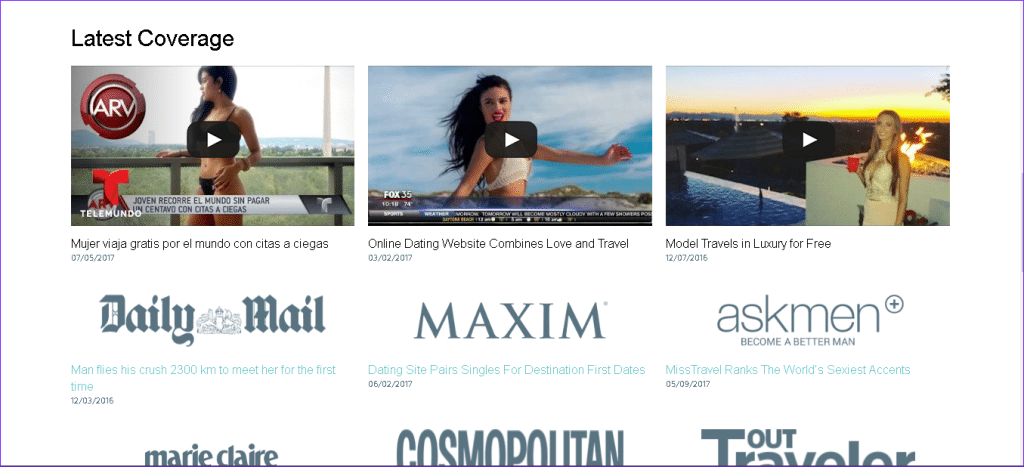 But, and this is a big "but," pay attention to what you're really looking for in this grand journey of love and exploration. If you're searching for a long-term relationship to pamper you with a frequent cash flow, you should direct your cupid's arrow toward the finest dating services. MissTravel, while fantastic for jet-setting, might not be the prime spot for those sweet standard sugar dating arrangements.
However, if your heart is set on globetrotting, meeting fascinating people from all corners of the world, and having unforgettable experiences worthy of your wildest dreams, buckle up, my friends, because MissTravel is the ticket to your dream vacation!
Pros and Cons of MissTravel.com
PROS:
Great interface
Lots of features
The matching system is on point
Amazing dating concept
CONS:
A premium subscription is a little pricey.
---
12 Must-Visit Hookup and Sex Dating Sites Similar to MissTravel.com: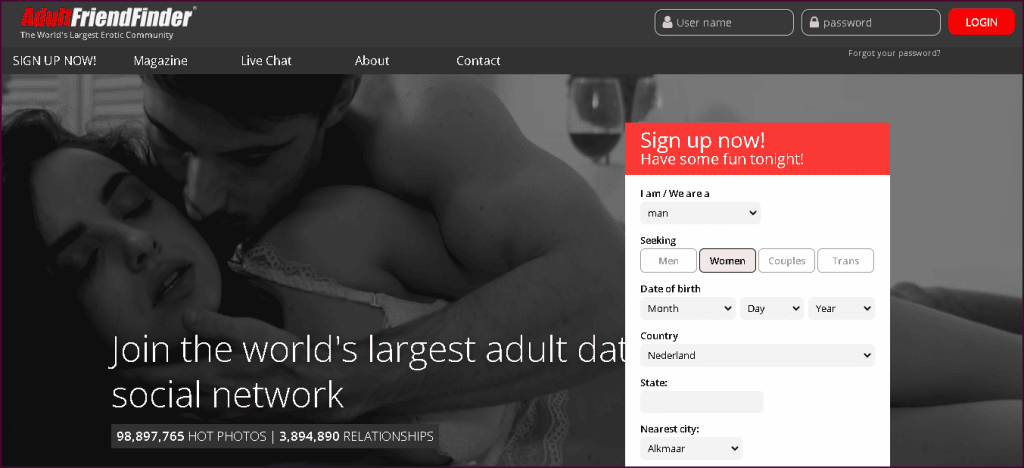 The Adult Friend Finder website is famous all over the world. It has more than eighty million members desiring erotic interactions with multiple women. Similarly, it provides numerous flirtatious relationships, such as casual connections, monogamy, couples, fuck buddies, and many more.
Indeed, this is an excellent experience that spices things up in the bedroom, especially between open-minded people willing to examine their sexual orientation. Finally, registration is relatively stress-free and straightforward, so members finish it in less than five minutes.
Here's the full review of AdultFriendFinder.
PROS:
Registration is free and fast
The members of the website are active in looking for casual hookups
Plenty of options in terms of communication
Watching videos and viewing images are free
You can write blogs and engage in a group conversation
The app is available for download and compatible with both iOS and Android devices
CONS:
The number of male participants is larger
Limited options for free basic accounts
---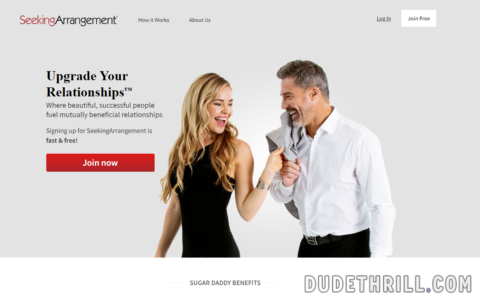 A niche dating platform that attracts daily visitors is Seeking Arrangement. Since this is not a regular matching website, its design could throw off several individuals who occasionally come on this. Nevertheless, it does a brilliant job of providing a secure atmosphere for the type of partnership and interaction it promotes. Moreover, it is intriguing to discern that it has a fair number of people internationally for a platform that contains a relatively fundamental concept.
Seeking Arrangement is a place for youngsters to engage sugar mommies and daddies who could deliver monetary support and encouragement for them. Sugar babies must provide love, sex, affection, and lengthy connections in exchange. Seeking Arrangement redefines an ideal relationship as it undermines the conventional means of internet wooing. The site delivers an oasis where you can incorporate enjoyment with a company.
Click here for a full review of Seeking.com.
PROS:
The verification process is strict
Within just five days, the site guarantees users can find ideal arrangements
It has over ten million members actively seeking and involved worldwide
The majority of members are from the United States
The registration process is easy and swift to finish
Free sending of messages to other verified members only
CONS:
Few fake sugar baby accounts
Requires permission to view a private gallery of other members
---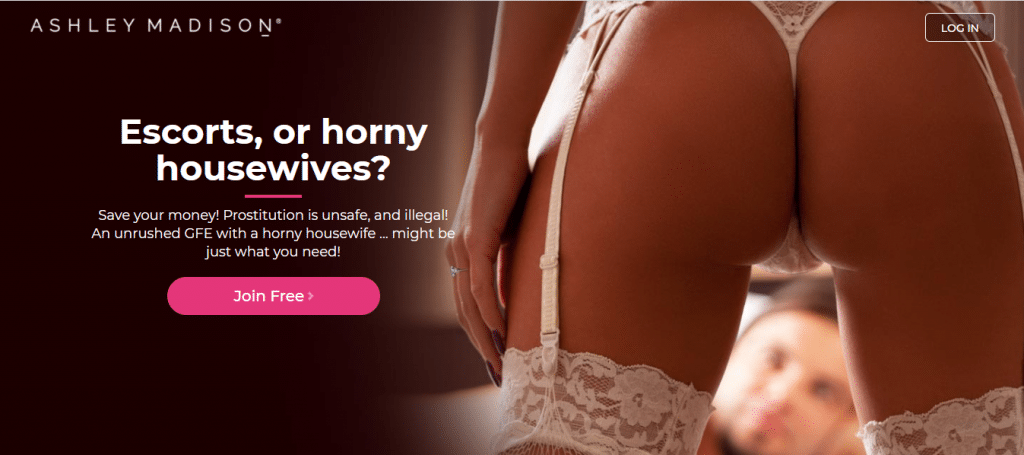 Top-notch website in terms of hookups and adult dating, Ashley Madison has been around since 2001. If you are in a monotonous relationship or want to get out of the routine of married life, then this website is just right for you. Indeed, all types of sexual affairs are welcome here, and no one will judge you. Also, the members can engage with many members across the world and enjoy sexual entertainment.
Above all, Ashley Madison listens to its members' feedback and the changing demands of people's lifestyles to improve their features. Everyone is free to explore all types of relationships, including polygamy, threesomes, and many others. Thus, Ashley Madison remains on top of the game despite the competitive industry of online dating.
PROS:
Encourages the members to upload discreet photos
The site offers free registration and follows a simple process
Protection of images and sensitive data from spams
You can download this through Google Play and App Store
Low storage requires and will not occupy too much phone storage
Members are enormous and from across the world
CONS:
Several accounts do not provide details about themselves
---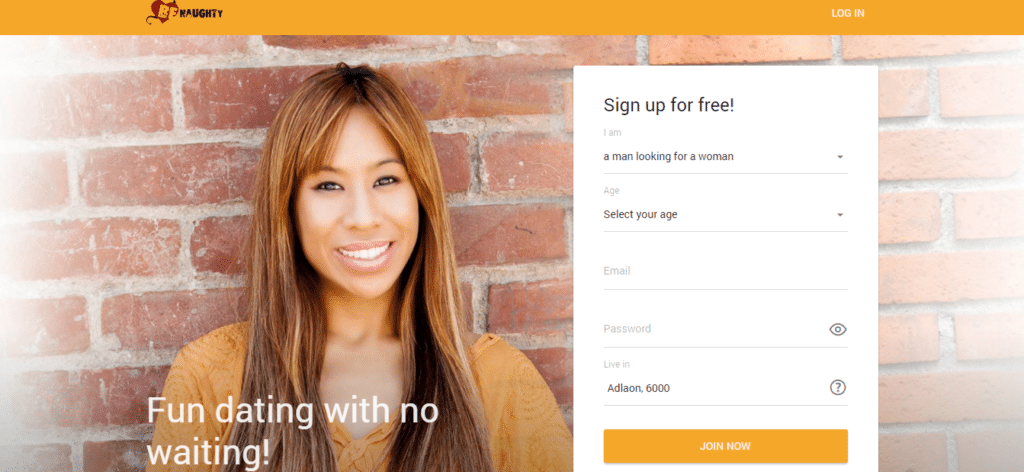 Introduced in 2000, it became an increasingly successful dating website that works in partnership with Flirt, IWantU, and UpForIt to provide proven quality and comfortable environment for the users. Each day it has over 13 million visits, and there are over millions of individuals worldwide considering signing up as official users.
This is indeed a perfect outlet for getting wild and engaging among married people and single individuals in sexual activities and relationships. Your private data sent to the BeNaughty site is safely secured because it uses the SSL Encrypted method and has followed the validation phase for all accounts. Everything enables the entire journey to be more enjoyable and avoids any money-making scheme.
Click to see the full review of BeNaughty.
PROS:
Established over 20 years already
Every day, there are an increasing number of people signing up
Members are responsive and active
Free five chats daily for free basic accounts
Easy to navigate and simple interface website design
Video chat is available
CONS:
Some accounts do not provide much information on their profiles
Advertisements are plenty and annoying
Annoying live notifications
---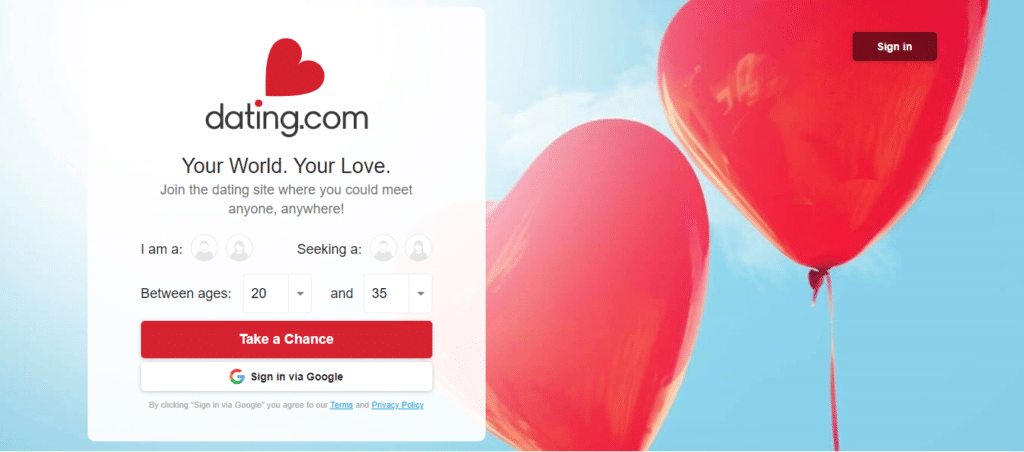 Dating.com is a must-visit website where you can find romantic affairs and hookups. Certainly, it brings all singles worldwide together in one fantastic place where they can start a new romantic connection. Also, it uses unique advanced features that allow members experience dates in more accessible, efficient, and faster ways. Indeed, if you are looking for a reliable website to find fuck buddies, then Dating.com is the best of all.
Check out the full review of Dating.com.
PROS:
Members are from various parts of the world
Advance searching can filter based on your choices and interests
Live chat support is always accessible
Registration follows the simple and easy process
It does not require verification of email address after registration
Account creation is free
Tailoring of the search result according to preferences is available
Viewing of Profile pictures is for free
CONS:
The app is only for Android users
---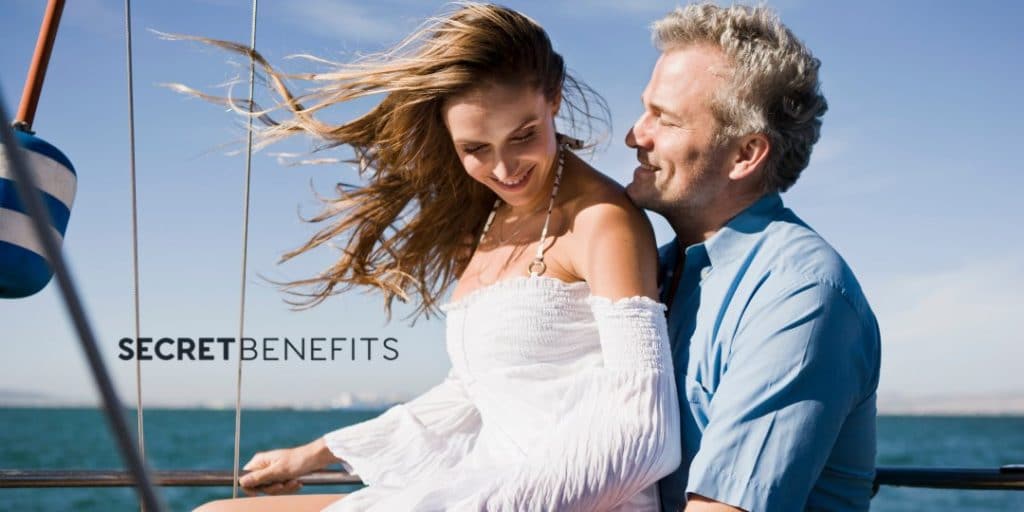 One of the primary goals of SecretBenefits is to establish formal deals and relationships with SugarDaddies. They will provide funding and support to sugar-babies in exchange for love, affection, and loyalty. Although SecretBenefits is a hookup website, it is not really the pretty typical one you see lurking online.
It contains a long list of SugarBabies and sugar-daddies of all types and has proven to be a reliable resource for seasoned daters and newcomers to the field. So, if you're feeling curious and oddly interested in the sugar-daddy lifestyle, or you're a charming girl interested in being a sugar-baby, SecretBenefits is definitely a hassle-free solution.
Take a look at the full review of SecretBenefits.
PROS:
Plenty of babes
Easy and short sign-up process
Profiles undergo authentication
Women are free to use
CONS:
---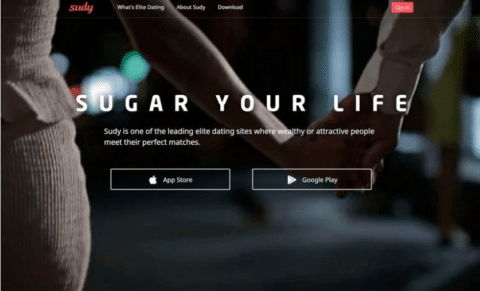 Here, you can meet wealthy sugar daddies without hassle in signing up and searching for features. Sudy is a lot better than most sugar daddy sites with unique features like "Sugar Talks," where sugar daddies and babies can answer and throw questions at each other. It's a good way for everyone to be more open and comfortable with each other while being upfront with their intentions.
Sugar babies also need not worry because they will pay only a little, especially once they're verified. If you are on this site, you are in on some excellent treats because members are wealthy millionaires and mostly young sugar babies looking for older and mature men that can support them in any way in exchange for themselves. Sudy has a lot of great reviews from satisfied users who have met and are now in sugar relationships.
PROS:
The mobile app is easy to navigate
Easy sign-up
Verification badges to ensure profile integrity
Large user base
Great female-male ratio
CONS:
Messaging requires a paid membership
Sugar daddies' subscription is expensive
Profile viewing sometimes gets slow
---

If you're up for fun, flirty, and informal atmospheres where you can meet rich men and get something from each other while connecting on a very intimate level, MillionaireMatch is the best pick for you. Now you can find fun and luxurious dates that will hopefully lead you to something. Among sugar baby/daddy sites, this one's a star among them all. It has a great matching system where you get to meet people with whom you can share your mindset, sexual chemistry, and fantasies.
Combining a busy atmosphere of older men and younger women, MillionaireMatch gives you a sexy, discreet yet classy, and friendly feel. Most members are unashamed and confident in their skins — everyone openly talks about their desires, both monetary and sexual. Everyone is open-minded with no surprises, so it is fun to explore.
PROS:
Great selection of sugar daddies
Classy-looking website
User-friendly and easy to navigate interface
CONS:
The sugar daddies-babies ratio is not equal
---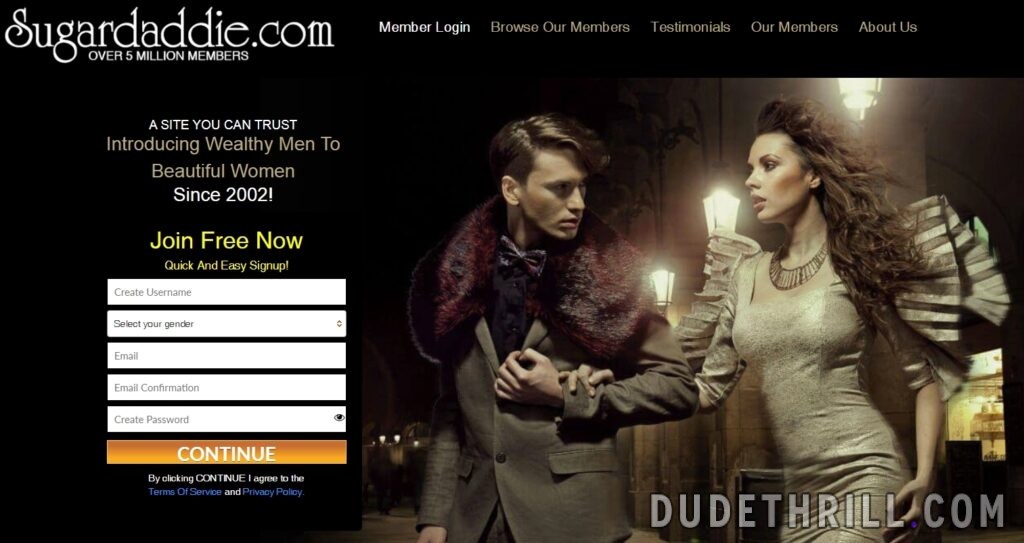 With easy sign-ups and an excellent user interface, you will find it bliss looking for sugar daddies on this site. You'll start with entering your essential details, which will be used for matchmaking purposes. For sugar babes, you will be asked to introduce yourself subtly, and the site's moderators will verify your profile before you can start browsing through their gallery of profiles. SugarDaddie has excellent search features and but you will need to upgrade to a premium membership so you can start messaging anyone.
One unique thing about SugarDaddie is that they have a "quality score," which improves your chances of getting perfect matches. It is based on your activities and profiles completeness, so the more detailed and informative your profile is, the higher your quality score. They also have this "Meet My Match" feature where you are randomly matched with some Sugar Daddie and decide if you go "yes" or "no" on them. Although this quality score sounds uncalled for, it is still unique and can be taken positively.
PROS:
Great for some quick sex from beautiful ladies
Unique features
Detailed profiles
Members can set goals and earn "scores"
Easy sign-up
CONS:
No verification for financial info
Sugar babies have stiff pricing policies
---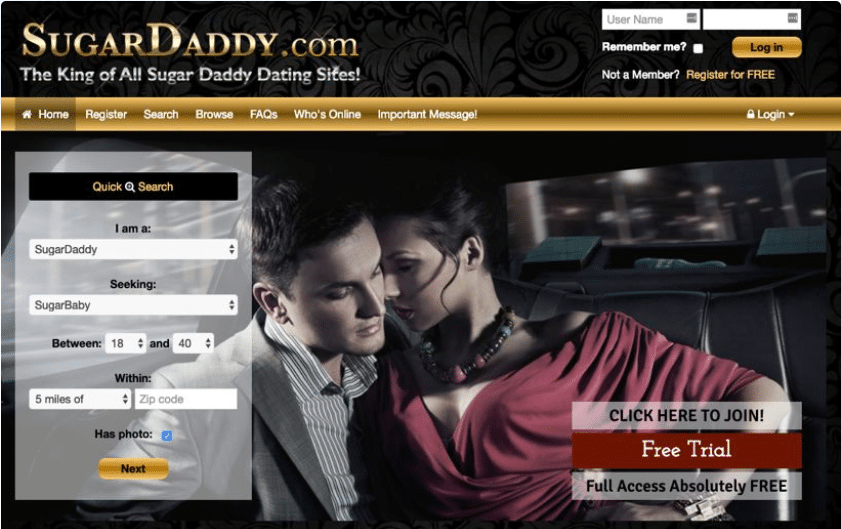 The name of this sugar dating website says it all – it sends a very clear message about what it is all about. Make no mistake about it; SugarDaddy.com has one of the most recognizable and memorable domains of all the sugar dating platforms that we know of. The registration process was nice and quick, the bare minimum standard sugar dating questions were required to be answered, and you can quickly proceed to complete your profile once you've done the verification steps. You can also upload a photo or refuse to upload it.
Nevertheless, Sugar Daddy.com emphasizes that profiles with great photos get more attention and responses from other users. For non-paying members, they can already do a lot and enjoy features even without paying. But of course, just like any other dating site out there, premium members get to have the best – feature, communication tools, and matches. But unlike other sugar dating sites, this one requires sugar babies to pay for membership.
We've been used to seeing only sugar daddies cashing out but here, even the sugar babes who need the most monetary and any support needs to pay. Despite this, there are still lots of users who are willing to spend and enjoy on-site. Matching is easy with their effective algorithms and systems so that you will have a good time on SugarDaddy.com.
PROS:
Reasonable prices
Unlimited photos can be uploaded
Non-paying users can respond to messages of paid members
Mobile-optimized
CONS:
Limited payment methods
Non-paying members cannot send messages
No mobile app
---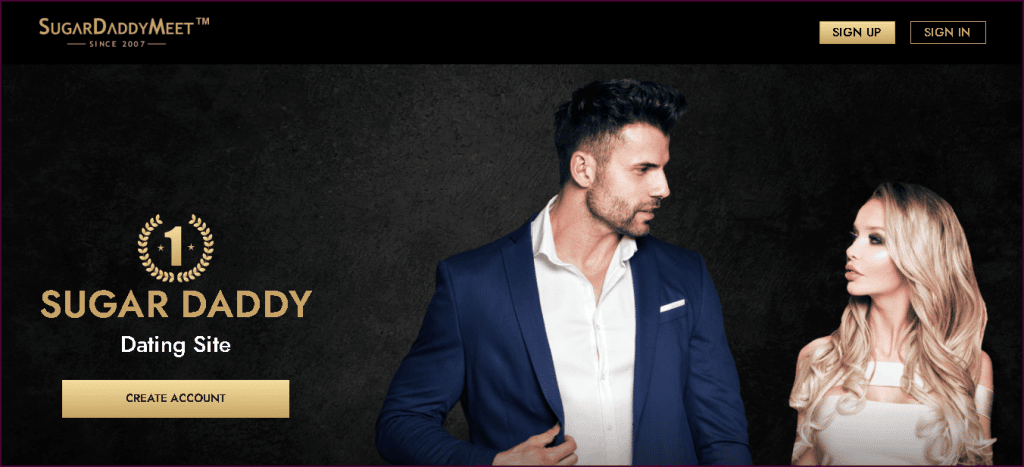 SugarDaddyMeet is a niche dating website that offers its services for beautiful young women and affluent mature men. This sugar dating site runs its operation in the top 20 wealthiest countries only. Since its launch way back in 2007, it has garnered over 2 million users and counting. There are no specific requirements to join the site, though you will need to have your profile and photos verified by uploading the necessary documents. After being verified, you will receive a unique verification badge to show you've taken this step and that you are a natural person and not just some fake profile. Given the nature of this site, it is only natural that building your profile on SugarDaddyMeet will take a bit of time and attention.
No need to worry because SugarDaddyMeet is actively moderated to ensure the safety of users and keep scammers out. While there are many features available to free users, there are more advantages of having the Premium version like sending messages, instant chat features, offering initial gifts to potential matches, and using advanced search filters. This should be everyone's go-to for sugar dating and to enjoy out-of-this-world fun with obvious and agreed benefits, especially financial and sexual needs. It's all about chemistry and taking advantage of fun times. Power, money, youth, and beauty? If you've got them, flaunt them on SugarDaddyMeet, and it might just change your life in a few clicks.
Learn more about SugarDaddyMeet with this full review.
PROS:
Lots of available features for free users
"Let's Meet" features that work like some roulette machine
Chat rooms available
Easy to use interface
User-friendly navigation
Solid verification system
CONS:
Some issues on the iOs mobile app
No video chat option
Free users have a limited number of searches
---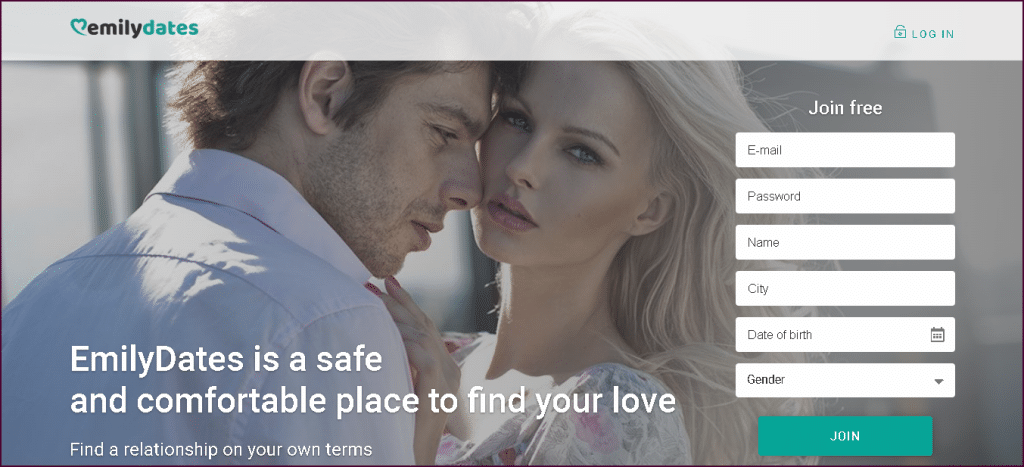 An Australian-based dating website where singles clearly understand what they expect from their potential matches, EmilyDates is famous, reliable, and continuously improving day by day. It has a big enough database that is still growing, has a great concept that supports sugar dating, and works well for both sugar daddies and babies. Each member has their demands clearly stated in their profiles, so everyone will know what to expect and see if you are an excellent match to a fellow member. Signing up on EmilyDates is quick, free, and easy. Just a few minutes in creating your profile, you can immediately start connecting with others looking for the same thing as you.
EmilyDates also conduct strict verification and safety measures to ensure that everyone is protected despite what happens. Probably the best thing about this site is its superb scam protection, which is not that focused on most is dating sites we've encountered. The website allows its users to freely communicate through various methods: chats, emails, and instant messages. If you want to see your sugar daddy or baby in person, the website can even help you set up and organize the meetup or date.
PROS:
Affordable fees
Great quality of service
Smart functions and features
Lots of communication tools are available
CONS:
Some fake profiles
Other girls take time to respond
---
Bottomline
MissTravel is like the cupid of the travel world, playing matchmaker for elite adventurers in search of their travel soulmates. It's more than just a dating site; it's a portal to new friendships and unforgettable travel experiences that will have you jet-setting across the globe in no time. So if you're tired of swiping left and right on mundane dating apps and are ready to dive headfirst into a whirlwind romance with the world, MissTravel is here to make your travel dreams come true.
All 75 Other Sites in This Category Worth Checking Out:
Top-5 Dating & Casual Hookup Sites That Actually Work in 2023 Perfect for ~20-55 year olds, with & without spouses! These are not some "fake" ones pretending to have girls, they are real, worldwide largest networks. Jump to Top-5 Dating & Hookup Sites Hey, I know that jerking off is quite exciting and cool. But… nothing […]