Updated on: October 1st, 2023
FetLife
Quick Overview of Fetlife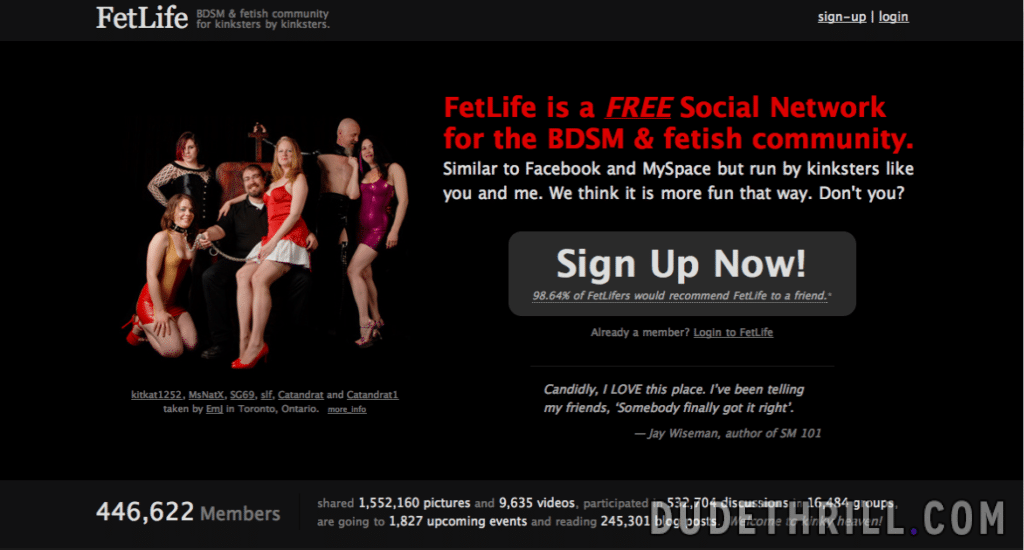 Official URL: https://fetlife.com/
Online dating websites have been ruling the Internet for quite some time now. It has long been proven that people can mingle and meet strangers and form various relationships with them in the comfort of their own homes at first. Lately, another environment that focuses on the online scene is capturing everyone's attention: Fetlife: a fetish dating website and taken from the words "fetish" and "life".
When you think of fetish dating websites, you might think that it would be a scary environment full of untrustworthy people. Thankfully, FetLife isn't like that. A lot of users can attest that the website is a community full of supportive and friendly people who are all into different fetishes and weird sex stuff and it a place where you can be loud and proud about it. If you want to try exploring your own sexuality, try different ways to spice up your sex life, and get your kinky fix which you can't directly do in other famous dating sites, then FetLife is a must-try.
The Fetlife.com Community
Unlike mainstream and algorithm-driven dating platforms like Tinder, OkCupid, or Bumble, FetLife is more of a social community that focuses on forming relationships and harboring interactions with users. Everyone can make friends with other people, post blog entries and wall posts, or send private messages. The website generates a common feed that shows any activity of users that you've been following… kind of like Facebook. But for some, it might come off annoying if especially if you want to match up instantly with some single dude or chick. FetLife focuses on having people connect because of things they have in common in terms of sex and fetishes. If you are into leather play and private dungeons, you can meet people with the same fetish and have friendly conversations before you finally leap to the next level and get into something more exciting and exotic.
One amazing thing about FetLife is the fact that everyone is very supportive of each other. Positivity and support for each one are really evident and one perfect example to show this would be posting a provocative picture of you and you'll get lots of compliments and fun responses. Since the website is full of freaky individuals who can't get their fix and show their tastes in public, FetLife becomes their outlet for these fetishes. There are different types of fetishes: BDSM, which is the most common, and others have really weird and crazy ones.
If FetLife and its concept plus features have piqued your interest, you might want to check out other similar fetish websites so you can find one that fits your needs perfectly.
10 Alternative Websites to Fetlife.com: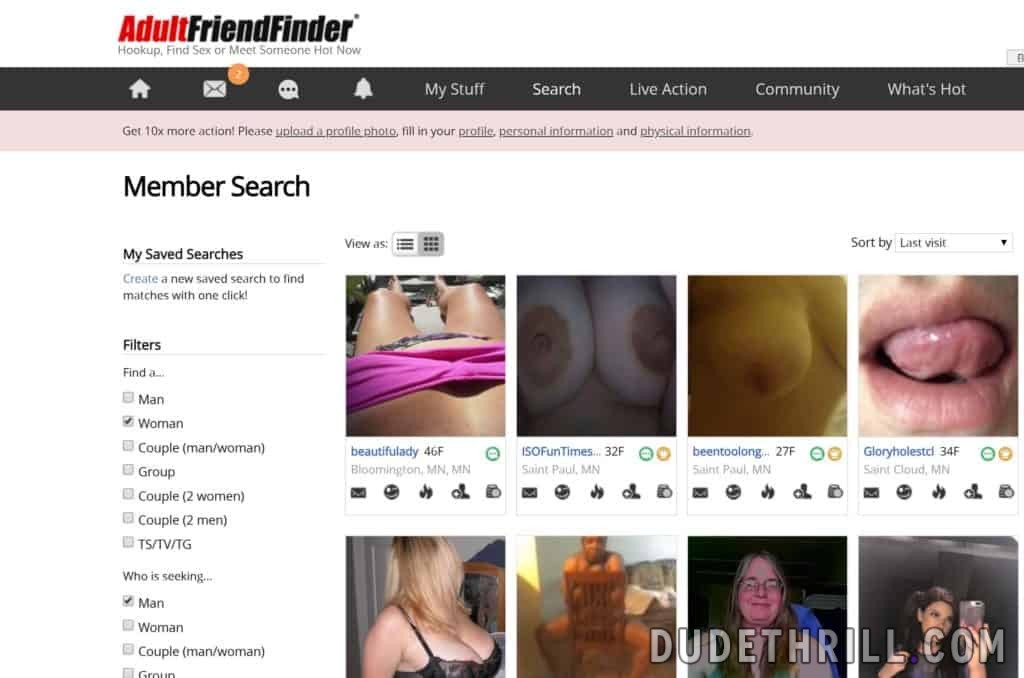 With an average population of 60 million, this is probably the largest community for individuals who have a fetish for BDSM. Of the 60 million users, you are more likely to meet someone with the same specific fetish as you do. It has also great features that attract more users by the day.
You can also view a more extensive review I did on AdultFriendFinder by clicking here.
PROS:
A lot of members to help you satisfy your kinks
Live webcam is available so you can check out the one you're chatting with
Friend requests can be sent to people who caught your eye
CONS:
It's a premium site and would cost you some to avail of their services and features
---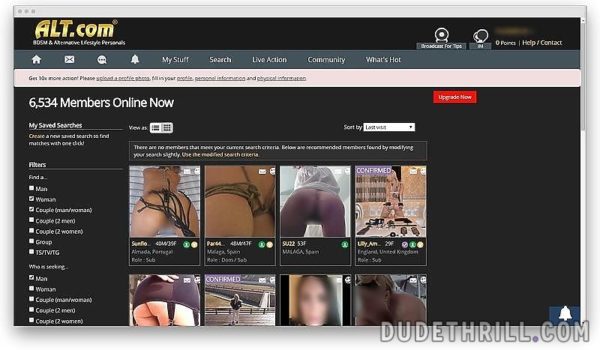 With an estimated 3.5 million visits per month, this website is the oldest and probably the first established fetish community as it goes back to its roots from 1997. It focuses on BDSM and is one of the most perfect sites to express your fetishes, talk to open-minded individuals, and explore the interesting realms of sex.
PROS:
It offers a free standard membership
Premium members can have access to BDSM-related movies listed by the site
You can upload your videos so you can attract more people
CONS:
Very strict age restriction: only people above 32 years old are allowed
This fetish site is not available for iOS
---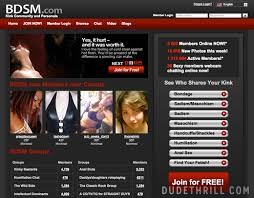 A premium fetish site (BDSM.com) with more than 344K visits in a month, it is also one ideal site for everyone who is into BDSM. Bondage, disciple, sadism, and masochism — everything related to these can be fully discussed with users who are into the same kink. If you desire to be tied to a bed while having sex, being spanked and wear cuffs, and do it similarly to Fifty Shades of Grey, then this website will be your heaven.
PROS:
Live video chats can be done together with sexy members 
You can upload sexy videos to lure other people
More focused on BDSM but also caters to different fetishes
CONS:
Compared to the other premium membership from other sites, this one has the most expensive cost
---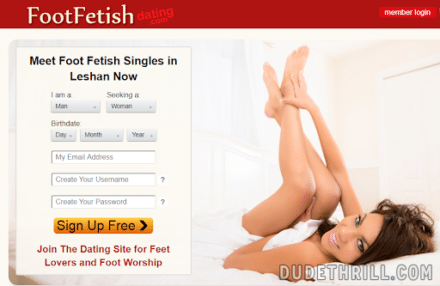 It is no secret that a lot of people have a foot fetish, and with around 72K visits in a month, this website is the one if you're into such kink. Every foot worshipper could come together and meet, mingle, and express their foot fantasies in this small community. Foot Fetish Dating is a premium fetish site like most of the ones listed here, but it is much cheaper and affordable compared to most.
PROS:
A lot of women in this community upload pictures of their cute and sexy feet or even just toes
Chatrooms and mailbox can be utilized to connect with others
The website gets rid of fake profiles almost immediately
Most of the members are real and not just some troll members
CONS:
This website's customer service is really bad
Old-school website interface
---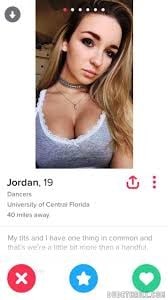 Although it's not necessarily branded as a fetish website, Tinder is a platform full of people looking for casual sex and hookups. Since it is the most accessible platform and a lot of people use it, you can have matches and connect with them, and maybe meet someone with their own fetishes and you can start from there. Who knows, maybe the one you're about to swipe right could be the one to satiate your kinks.
PROS:
Most people on Tinder just want to get laid
A lot of advanced functions and features are available 
Its search options are quite commendable
It has a free version which gives you great features already
CONS:
No particular niches unlike other sites that primarily focus on a certain kink
Its premium membership is quite costly than most
A number of fake profiles are circulating around the site
---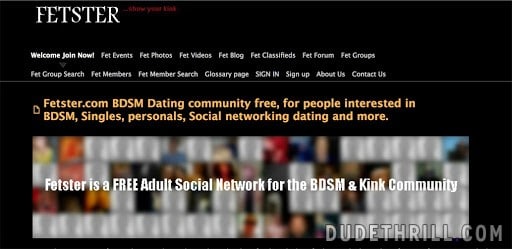 Another BDSM-centered website, it acts as a social networking site for everyone who is into BDSM. Fetster.com has an average visit of 238k per month and is a community that allows you to express your BDSM fantasies. So, if BDSM is your thing and Christian Grey is your idol in terms of that, then this is the perfect site for you.
PROS:
Your kinks are well-fed in this site with all the videos, blogs and pictures by other users
This site is totally free for use and no hidden costs at all
You won't be afraid of information leakage since credit card details won't even be asked here
CONS:
The website's appearance and design is not that appealing
Since it is a 100% free website, it could still have improvements with their features and possible premium membership
---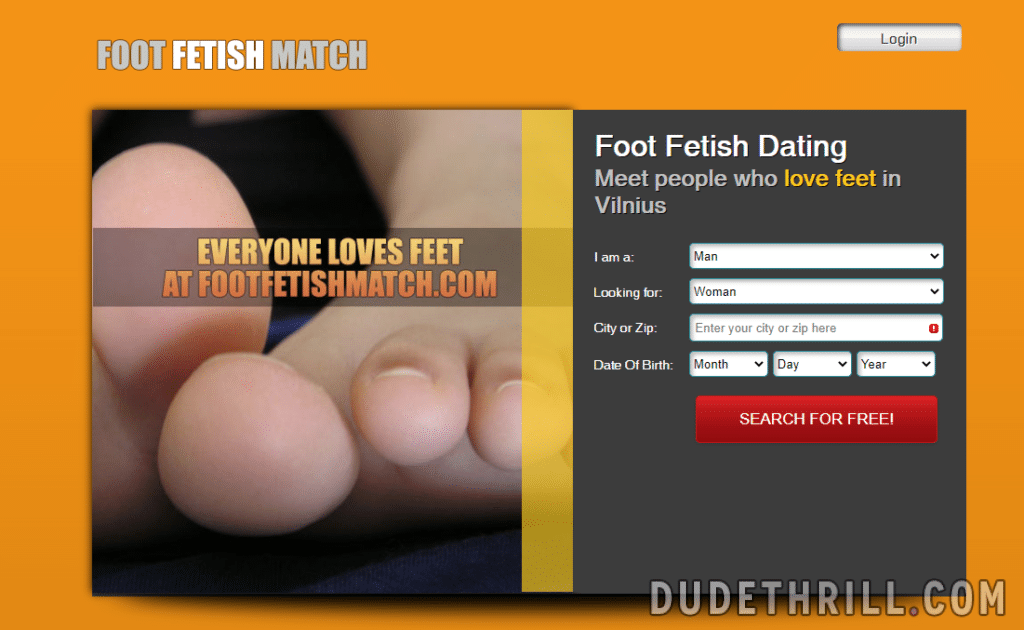 Turns out that there really are a LOT of people who are crazy about feet and finds them more appealing than most — the reason why this website exists. Another haven for those with foot fetish, this exclusive site is another great option for you to hang out in and meet fellow foot worshippers. Signing up is absolutely free on the website and without spending anything, you can already make use of its search features and meet other people who have the same fetish as you. If you're the type who gets horny with just the sight or smell of some toes or feet, then you'd definitely enjoy meeting others who also do the same thing in this community.
PROS:
The sign-up process is really easy and smooth
You can create an account in just a few seconds
This website is for people who have a passion for seeing toes or feet
The site's interface and functions are user-friendly and easy to use
CONS:
The overall design and look of the website is outdated and tacky
---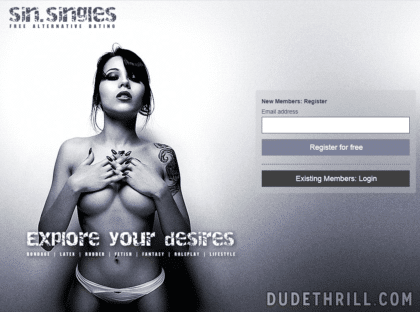 Targeting everyone's different kinks, this is the ultimate website where people can freely express their hidden fetishes and no one's going to bat an eye and judge you. Sin.singles is an alternate option for online dating since it focuses on a certain sexual fetish which are not usually addressed. This is a cool option for people looking for someone who can match their sexual drives and have fun with, together with their fantasies and fetishes.
PROS:
You won't have to spend or pay for anything as this site is totally FREE
The website is pretty modern-looking and works really fast
After signing up, you can immediately make use of its features
Be it in mobiles, tablets, laptops or PCs, this site is compatible anywhere and runs smoothly
Live chats and instant messaging allow users to fulfill their fetishes like never before
CONS:
It doesn't have an app
The design quality of the whole website can still be improved
It would be great if they offered premium services since they could still work on better features
---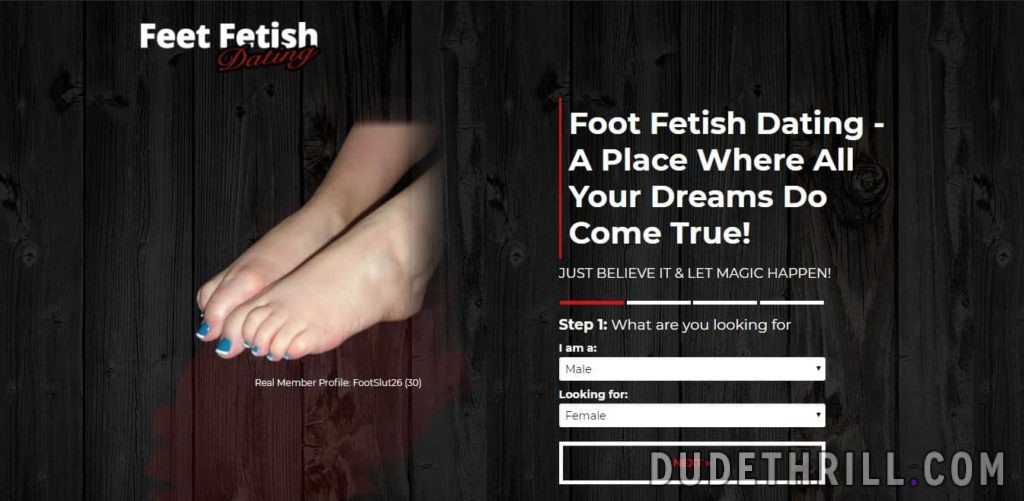 With an estimated visit count of around 70k users per month, this website is another playground for people who are obsessed with sexy feet and toes. For women who also have a pretty pair of feet, this is also a wonderful website where they can showcase it and show them to people with foot fetish. Profile creation is absolutely free on this website; when you've registered, you can use some of its functions and attract more members.
PROS:
Women who are confident with their feet can post images of it in this website
This is an exclusive and close-knit community of people who have foot kinks
Open-minded dating is a thing here; no room for judgments, just pure fun, and pleasure
CONS:
The website offers membership for free but it actually does not include most of its features 
Since you are under a free membership, there really are a few stuff you can enjoy here
The site looks so plain and boring; it can still be revamped to attract more visitors
---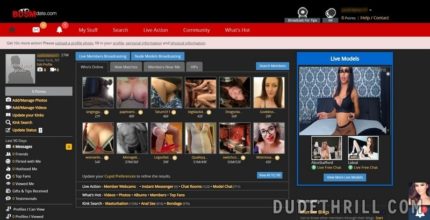 Another excellent option for fellow Christian Grey-style lovers, this website allows people to explore and meet others who are into the same kink: BDSM. BDSMDate.com is an international fetish website so you can be assured that there are lots of people to choose from, aside from the fact that most of them are here to also fulfill their BDSM fantasies. The website has a lot of features that can definitely make your wildest fantasies come true and to top it off, everything is totally free.
Check out our full BDSMDate review here.
PROS:
It's a great community which is a haven for BDSM lovers
Blogs, videos, and live chats are just some of the options for users who want to connect with fellow BDSM fans
There are a lot of profiles around and everyone has unique fetishes aside from the most common BDSM
You can search for local fetish lovers who are within your vicinity so you can seamlessly connect
It's a mobile-friendly site and also very easy to use
CONS:
The website's layout is plain and outdated; it can use some revamping
Last Word
Fetish websites are for people who have specific fetishes, those who are craving for specific types of sex and these are all usually hard to express in our daily lives. With such websites, you can discuss your fetishes with someone who can relate or has the same fetish then hook-up and get things moving.
These websites are not just for self-pleasure and kink-fulfillment; they aim to guide everyone about their fetishes and satiating their kinky fantasies. Considering how almost all of us love hooking up, it's no surprise that many people are open to meeting strangers on apps or websites like these. It's a whole different world compared to the usual dating platforms so fetish websites are definitely a must-try if you're into spicing up your sex game. This is a list of sites I personally recommend visiting, so don't be shy and try them!
All 106 Other Sites in This Category Worth Checking Out:
Empire Escort & 12 Must-Visit Escort Sites Like EmpireEscort.com Show Me 12 Alternatives for EmpireEscort.com Greetings, Dudethrill fans! Today, we're diving deep into the scandalous world of EmpirEscort, the fresh face in the online escort scene. Before you raise an eyebrow and wonder if their youthfulness is a red flag, remember, it's not the years; the […]