Updated on: December 5th, 2023
MyEscort Network
& 12-Best Escort Sites Similar to myescort.network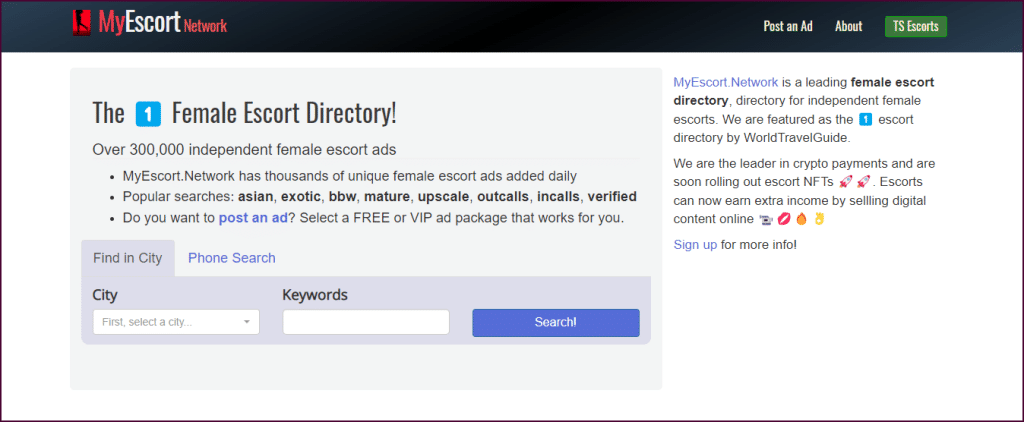 Ahh, escorts… Nothing really beats the authentic taste of sex. Sure, I enjoy watching pornos, but certainly, there's something about escorts and their gorgeous faces that we couldn't resist. That's why I'm here again to introduce a new escort discovery —MyEscort Network! I've heard good things about this and thought, why not give it a try. It claims to be the number one escort directory site and even featured on WorldTravelGuide as the top Female escort service provider. Sounds really interesting and looks like a good shit to book some independent hotties. But does it live up to their claims, or is this just another scam? Let's find out below!
Official URL: https://myescort.network/
MyEscort Network: Largest Independent Escort Directory
The Estonia-based team, Cegwyn, actively manages MyEscort Network, and they claim to be among the most extensive and biggest escort service site online. However, these claims seem reasonable since there are plenty of choices and escort providers nearby. Plus, the site is updating its ad listing every day, so you should expect to find hundreds of new posts and services served daily.
Additionally, the site made our browsing more manageable and convenient by showing top ads upfront. They do this by carefully scoring every ad posted to ensure that only relevant listing gets the spotlight. So, when an ad post gets popular and attracts a shitload of attention, it will be on the top list. Usually, these top ads fall on several categories like GFE, incall/outcall, recent, TS escorts, and more. Meanwhile, those escorts that are pretty popular in other escort platforms would have high chances of ranking up on top.
MyEscort.network has no affiliation with these independent escort providers; however, it doesn't mean that they didn't go through the authentication process. Plus, this site certainly shows how they are committed to bringing wonderful, safe places for our escort needs. Unlike other sites, they seem to provide a decent amount of quality work and a high success rate. And that's something you should consider the next time you're torn choosing between hundred escort sites online!
How MyEscort.network Started?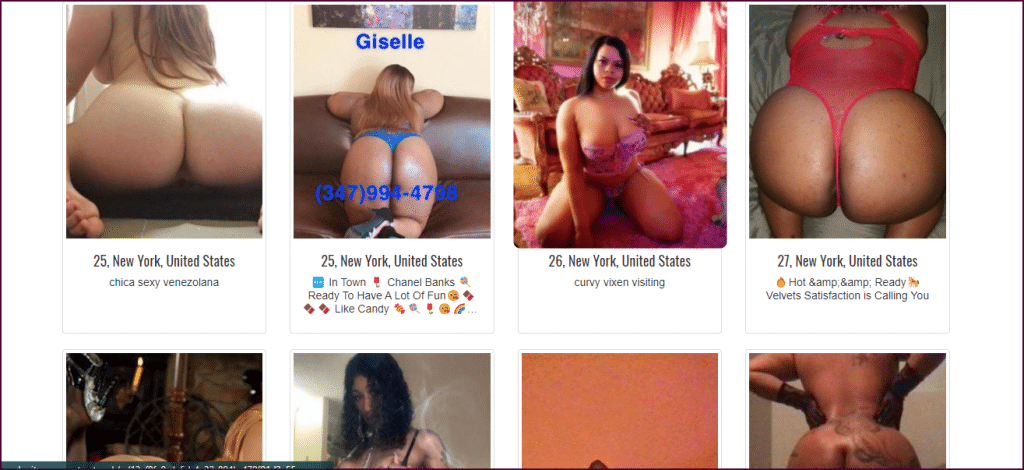 For the most apparent reasons, MyEscort Network started when there was a high need for quality escorts and scam-free ad listings in the adult service market. As we all know, the Internet is jam-packed with scams, misleading pieces of information, and fake profiles, so finding legitimate service providers is pretty challenging. In fact, I got scammed years ago after paying an escort girl but didn't show up during the meeting. Even if I claimed to be an expert on escort bookings and porno, that fact didn't exempt me from getting robbed. I guess scammers are getting much better and wiser with their businesses.
Apart from money wasted, the time and effort taken make things worse. And I'm not blaming you fools for whatever happened to you online; I blame those misleading ads lurking on different escort sites. Good thing, amidst downfall and hopelessness with the escort and service provider industry, comes MyEscort Network that promises and continues to thrive as a legit source of independent escorts and services.
Legit Ad Listings of MyEscort.Network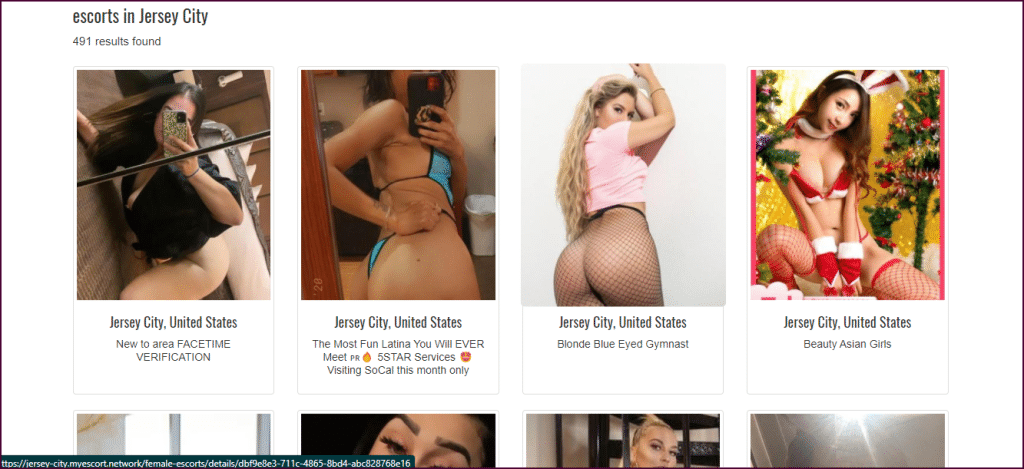 MyEscort.network believes in providing authentic and scam-free services to all its members and visitors. The admins of this site understand the industry gap and want to fill the void of landing on safe escort sites. Also, MyEscort Network indeed shows its commitment to giving us the best, most enjoyable, and unforgettable escort experience. And this can only be achieved when we feel comfortable and safe browsing ad listings.
Moreover, the efforts of these people behind the myescort.network have reflected a lot through its services. The in-site tools, menus, and other features of MyEscort Network have improved my browsing and usability experiences. Now, I don't have to go through a complex and useless button that has no value when booking an escort.
Currently, MyEscort Network is working hard to make the site completely free for everyone's use. The site offers free ad postings for independent escorts and free browsing for users. That's why, when you try to post an ad, it might take a while before it shows up since the moderators of the myescort.network is extremely crucial with all the requests coming in.
Verified MyEscort Models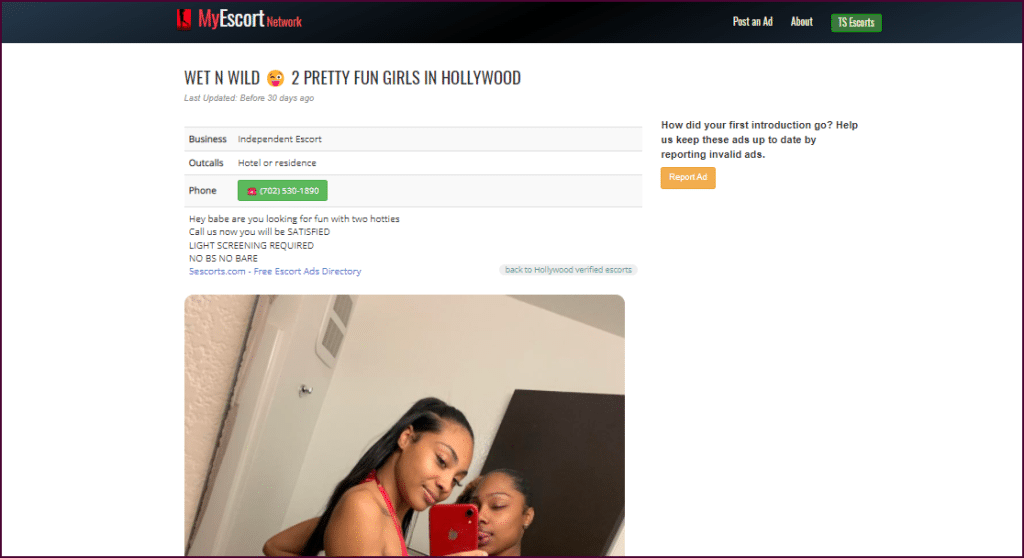 As I mentioned, getting scammed and encountering some misleading posts are pretty prevalent these days, especially now that many sites are popping like wild mushrooms online. Apart from the money-wasting scheme, these scams are just full of shit, wasting so much of our lives and efforts. Certainly, you'll never know which one is a scam and which is not. Some say you gotta be careful and don't pay right away, but I guess, that's not necessary. As long as you have a reliable escort site with you, transactions should no longer be a problem.
Good thing we have MyEscort Network. Its developers are working hard to ensure that its system can detect potential misleading ads and scam escorts. Besides, MyEscort Network also dedicates its effort to verifying their escorts. Even though they are independent service providers, the site remains strict on running the rules within the page. Plus, I like the idea that MyEscort Network involves the community members handpicking scammers from their page. So, if you suspect some red flags or act pretty suspicious, you can easily report them.
Their Unique Ad Listings Nearby!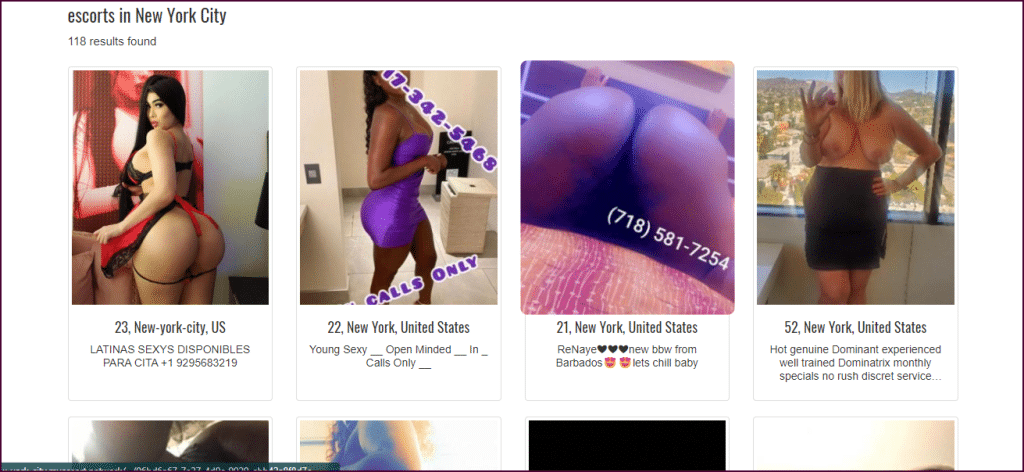 One of MyEscort Network's goals is to offer a comfortable and easy experience when booking escorts. It ensures that there are available service providers nearby, so you don't have to go through all the efforts of traveling just to get to your desired girl. Every city and rural area you think don't have escorts is available on this site.
However, if you prefer to travel and spend the weekend vacation with an escort by your side, MyEscort.network still has that for you. Many of these girls are willing to travel anywhere they go.
Also, I gotta commend this site for giving us unique ads. Meaning there's no duplicate or repetition of ad posts available. Unlike other places I've been on, claiming they have thousands upon thousands of posts, but just bullshit of copies. Lucky for us, we can now enjoy unique and unrepeated ads for as long as we can. Not to mention, there's a bunch of escorts all over the world, including Europe, the United States, and Canada.
Design and Usability of Myescort.network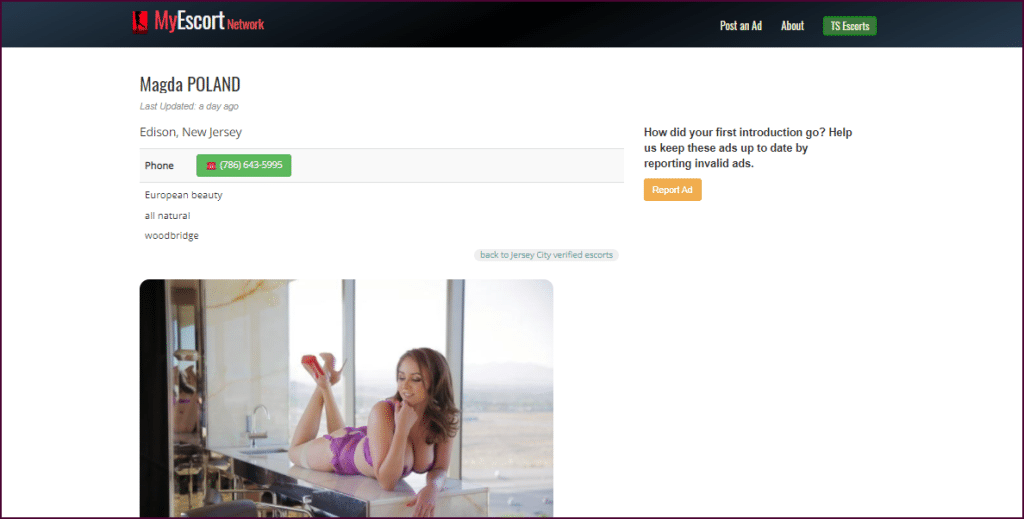 I was pretty awestruck when I first visited this site. Everything's so simple and very basic. The colors of its banners are a combination of red and black, which I think really complimented their enticing facade. The remaining screen is white and ignites effortless usability.
Also, I gotta mention that the page is pretty awesome to use because everything is straightforward. The buttons and menu options were designed to make beginners' user experience more friendly. Plus, kudos to this site because after an hour of browsing, I found no ads popping on my screen or notifications for penis enlarger pills.
Available Locations
MyEscort Network is operating efficiently around the world. However, not all locations have available escorts for now. Good thing they are still updating and improving their site to expand more in different areas.
United States Escorts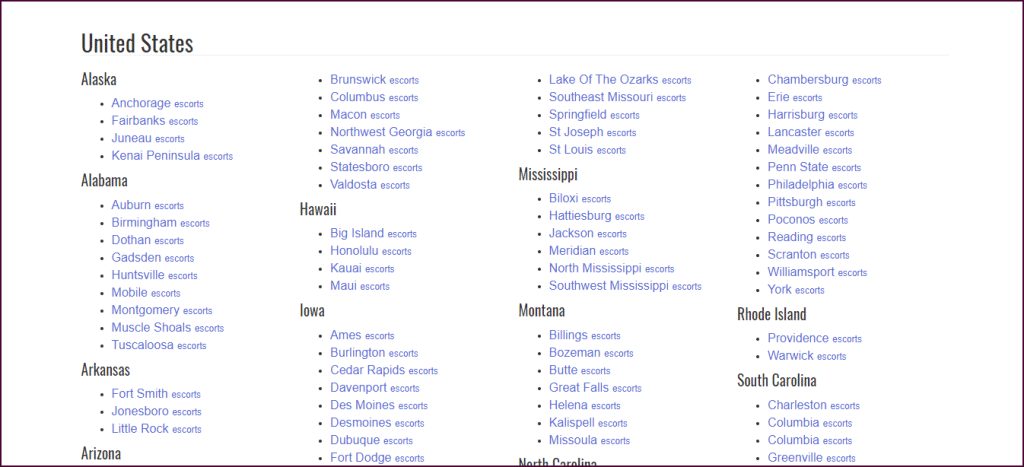 I was glad to see plenty of locations available in the US. So, any locals or visiting users would enjoy a shitload of selections around here. I saw places with high escort listings like Alaska, Washington, Montana, Oklahoma, Texas, New Jersey, Nevada, New York, Massachusetts, Kansas, Arizona, California, Illinois, Florida, and Hawaii.
Additionally, I loved that they include places like Alabama, Wisconsin, Delaware, Wyoming, Georgia, IdahoIowa, Indiana, Kentucky, Louisiana, Maine, Michigan, District of Columbia, Minnesota, Utah, Missouri, Mississippi, Rhode Island, and North Carolina. There's also North Dakota, Nebraska, South Dakota, New Mexico, Connecticut, Ohio, Oregon, Colorado, Pennsylvania, New Hampshire, South Carolina, Tennessee, Virginia, Vermont, Maryland, West Virginia, and Arkansas.
Canada Escorts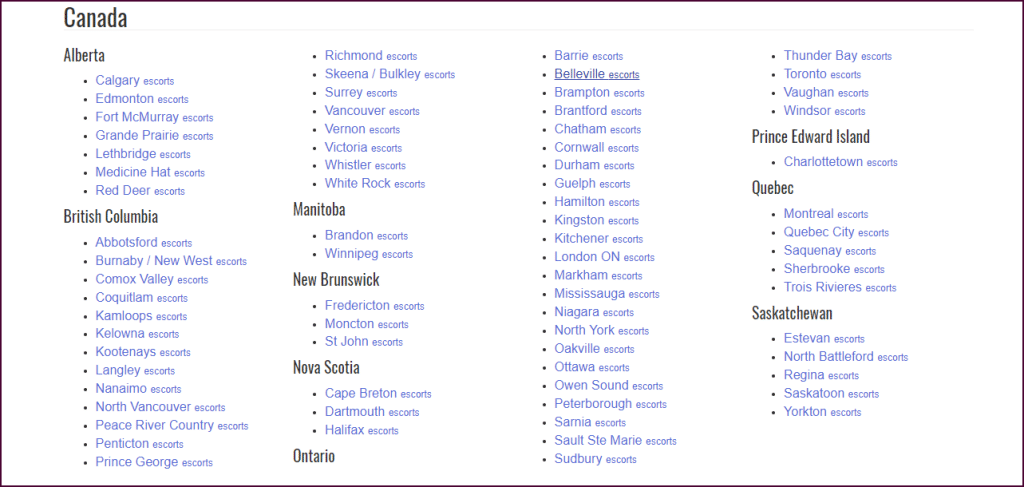 If you visit Canada or travel around this lovely paradise, better check out Columbia, Alberta, British Manitoba, Ontario, Nova Scotia, Quebec, Prince Edward Island, New Brunswick, and Saskatchewan. They got excellent ad listings, and I'm sure you'll love them.
Europe Escorts
Are you visiting Europe? Are you traveling solo and alone? Try visiting Austria, Belgium, Bulgaria, Switzerland, Cyprus, the Czech Republic, Germany, Spain, and France. I'm pretty sure you'll find a perfect escort who matches your needs. If not, you can check out the United Kingdom, Greece, Hungary, Italy, Monaco, Malta, Netherlands, Poland, Portugal, Romania, Serbia, Russia, Slovakia, Turkey, and Ukraine — these places are jam-packed with ad listings, so say goodbye to lonely nights!
Is MyEscort Network Safe?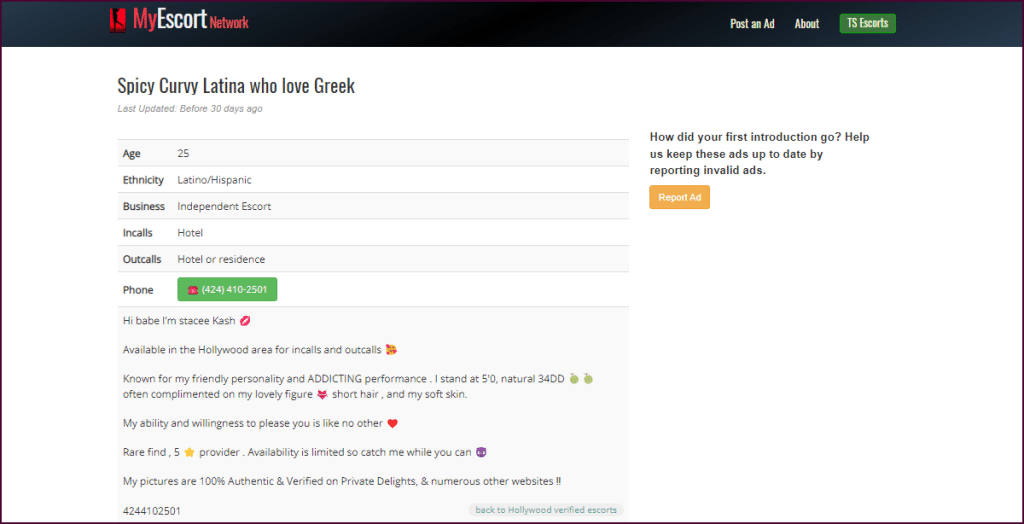 Of course, as a user, it's very crucial to know if an escort site provides security and safety when booking or hiring a gorgeous escort. Since MyEscort Network is an escort advertising site, they make sure that every service offered here is safe. Apart from giving its members the most convenient place to find and connect with escorts worldwide, they are committed to helping us feel safe.
However, despite implementing regulations and a strict guideline system, there are some things MyEscort Network can't control. The site claims that they don't have 100% accuracy on all the ad listings posted on its page, so it is better to rely on your guts and personal judgments when dealing with escorts. Also, the site holds no accountability when transacting or setting up appointments with any escort, considering that the conversation between you is personal. If you suspect someone is scamming or misleading, the only thing you can do is to report immediately.
Meanwhile, if there's any chance the escort is asking for money before meeting up, better think twice or thrice if necessary. Your personal judgment should help you deal with the situation at times like that. Otherwise, you're going to be wasting your time and money.
Pros and Cons of MyEscort Network
PROS:
Thousand of available independent escorts
Plenty of ads worldwide
Hundreds of ad listings are updated regularly
Diverse escorts available
Simple and easy to use site
No advertisements or popups
CONS:
Webpage design could improve
No 100% security assurance against frauds and scams
---
12-Best Escort Sites Similar to myescort.network: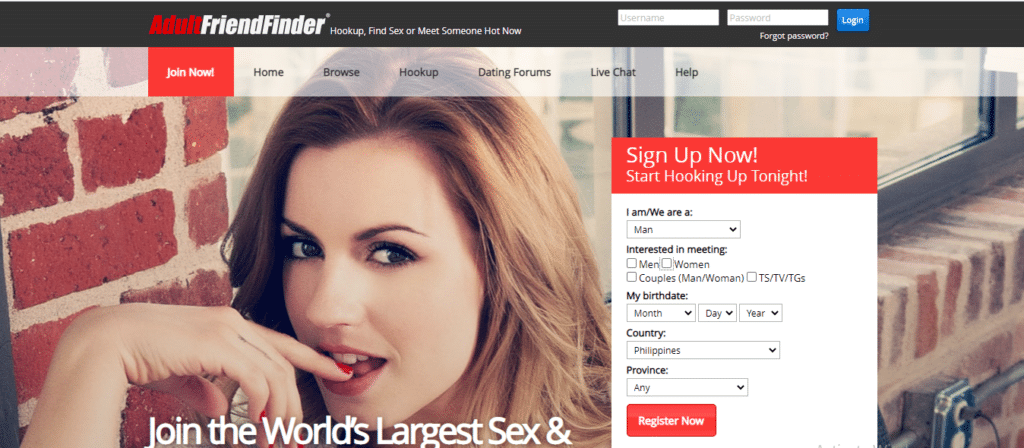 Adult Friend Finder's website is widely popular worldwide and has over eighty million members seeking casual and sexual encounters with different girls. Also, this website became popular in the United States and provided an excellent platform for users to seek a perfect sexual match using its communication features.
Further, it offers many casual arrangements, including polygamous relationships, monogamy, couple sharing, FuBu, and many others. Indeed, it is a great website to explore sexual preferences and spice things up in bed, especially among single people and couples willing to scrutinize their sexuality. The users will finish with easy navigation and a fast registration process within 5 minutes or below.
Here's the full review of AdultFriendFinder.
PROS:
Free registration
Members of the site are seeking casual relationships
Open for bisexuals and gay members
There are plenty of features for communicating with each other
Members are allowed to create blogs and groups for information exchange
Free feature in watching videos and viewing photos
Members are allowed and free to share any types of videos and photos
CONS:
There are more males than females
---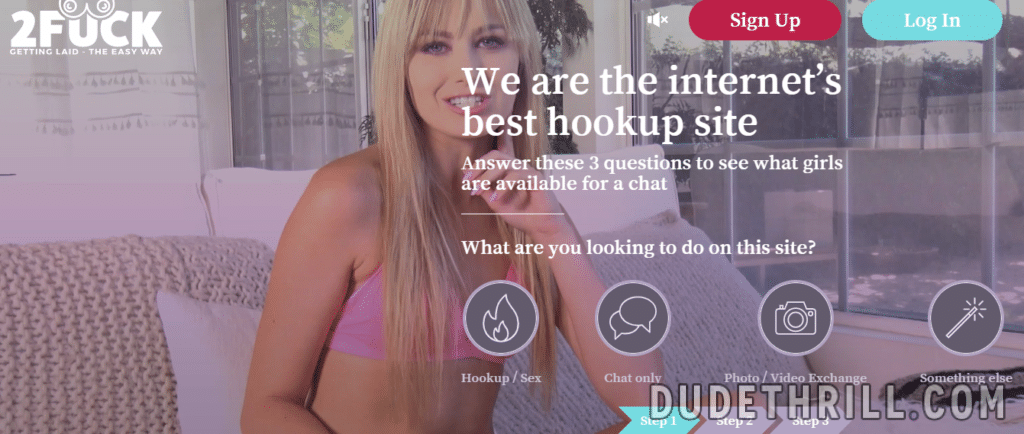 With all the escort websites across the Internet, only a few stand out. One of these is 2fuck.com, an Escort website with three million registered members worldwide. It is progressively growing every day. The website boasts genuine and authentic services for everyone who craves sex every day.
Once you become a member, your profile will automatically undergo compatibility matching and provide you with lists of members compatible with your preferences. It is easy to say that 2fuck.com does not randomly search for members for your convenience but instead employs an analytic process to make matching more accurate.
Click here for 2fuck.com full review.
PROS:
Members worldwide reach up to millions and growing each day
The design of the website is user-friendly and straightforward
Free registration for everyone
CONS:
Premium members have exclusive features that can only access them
---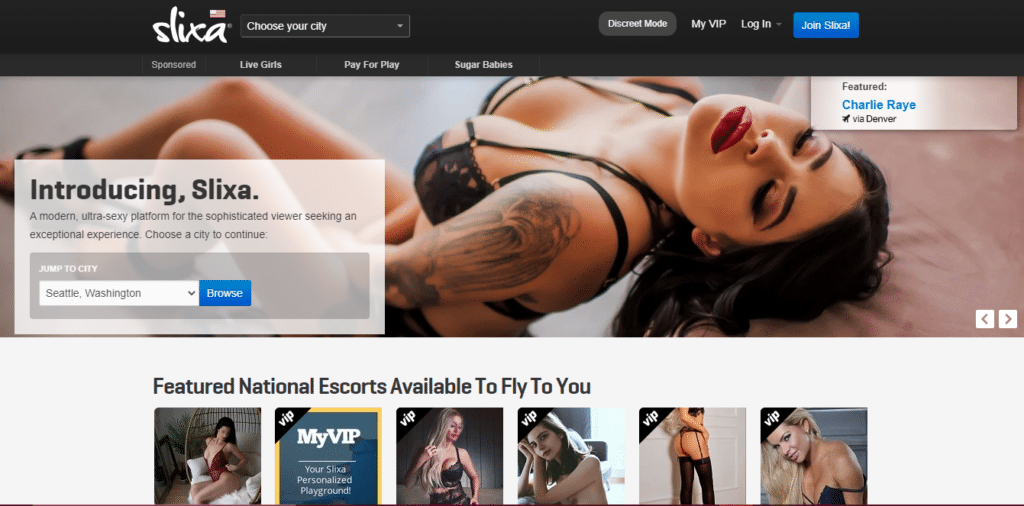 We feel horny and want to have company with us most of the time. You might be wandering around the Internet searching for that right sex companion to sit by your side while fulfilling your deep darkest desires. This is certainly mind-boggling sometimes. By all means, I am glad to introduce you to Slixa. It is a website that will bring all the best aspects of escort service and avoid pitfalls in this industry.
Surprisingly, Slixa provides undying excellence and satisfying customer service. So, an incredible amount of positive feedback and reputation is scattered around the Internet, favoring this site. Additionally, various important publications provided their opinions about Slixa, and primarily were positive and upheld its fame. For this reason, the website gained over a million visitors, and thousands of more people signed up every day.
PROS:
The design is simple yet classy
It contains the hottest and most gorgeous selection of escorts
The profiles of the girls have detailed information
The majority of escorts here are willing to fly out and adventurous
Advertisements are only a few
CONS:
Prices are a bit expensive
---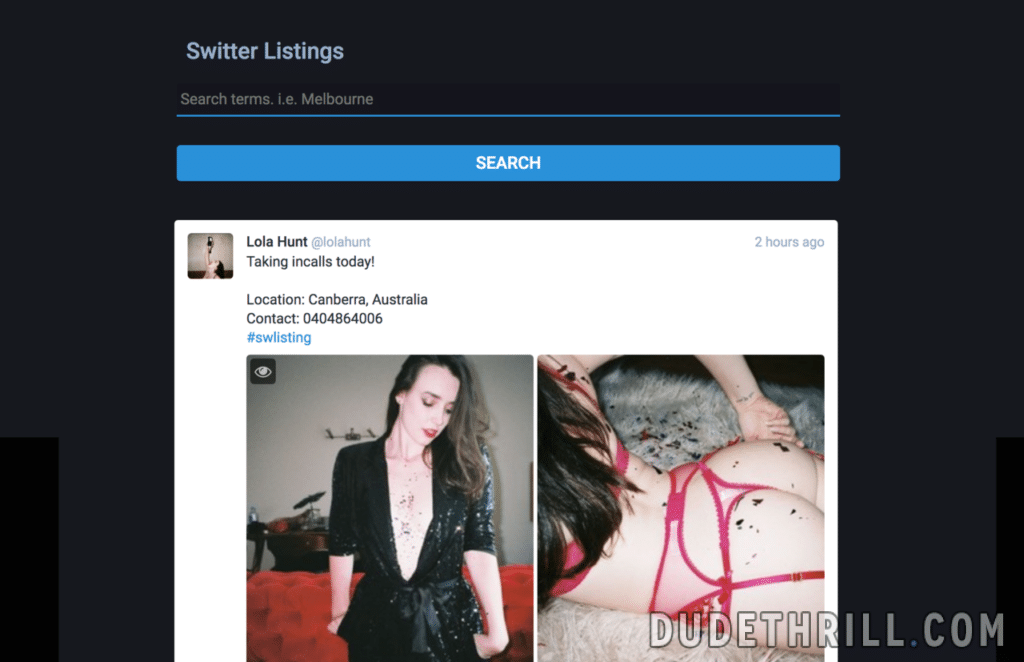 As we all know, escorts have a far increased likelihood of getting stuck in a possibly deadly circumstance. In the street-based sex market, this is especially the usual case. Good thing we have Switter now, and it's one of the few spots left where you won't have to worry about encountering bigotry, brutality, or any other negative emotions. Certainly, it is safe to say that this platform has proven dependable and trustworthy with over 5M+ postings and 200K+ members. In fact, Mastodon© shows that Switter is presently the fifth most popular backpage alternative site.
PROS:
Huge site members
Safe and comfortable place to post ads
Follows regulations
It has its own site regulations
Easy to use
Design is familiar and easy to use
CONS:
Requires registration to access
---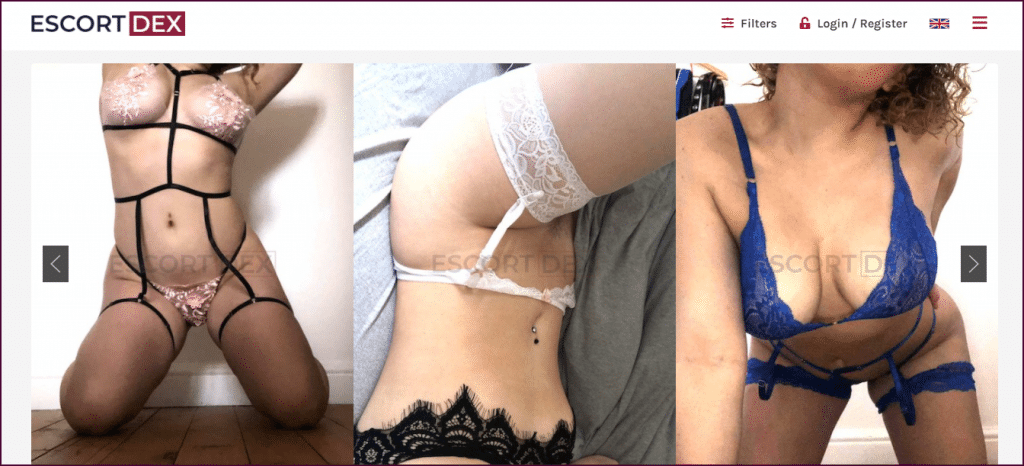 EscortDex is technically a new escort directory site since it only started operating a few years ago. Various people have conveyed their curiosity about this site because of its sophisticated and polished look that truly matches the modern horny generation. Its primary focus is to offer you precise, reliable, and up-to-date content since its motto is to strive for nothing less than greatness and quality in all of its pursuits. Moreover, functionality and ease of access have been thoughtfully integrated into a user-friendly layout to make it easier for visitors to browse and carry out inquiries across the site's specific bits.
PROS:
Hundred countries available on the list
Filter and sorting options are impressive
Services are excellent
Reputable site
All types of services available
Impressive design and usability
Most escorts are reachable using in-site messaging
CONS:
Some locations have limited escorts available
Requires registration to access escort contact information
---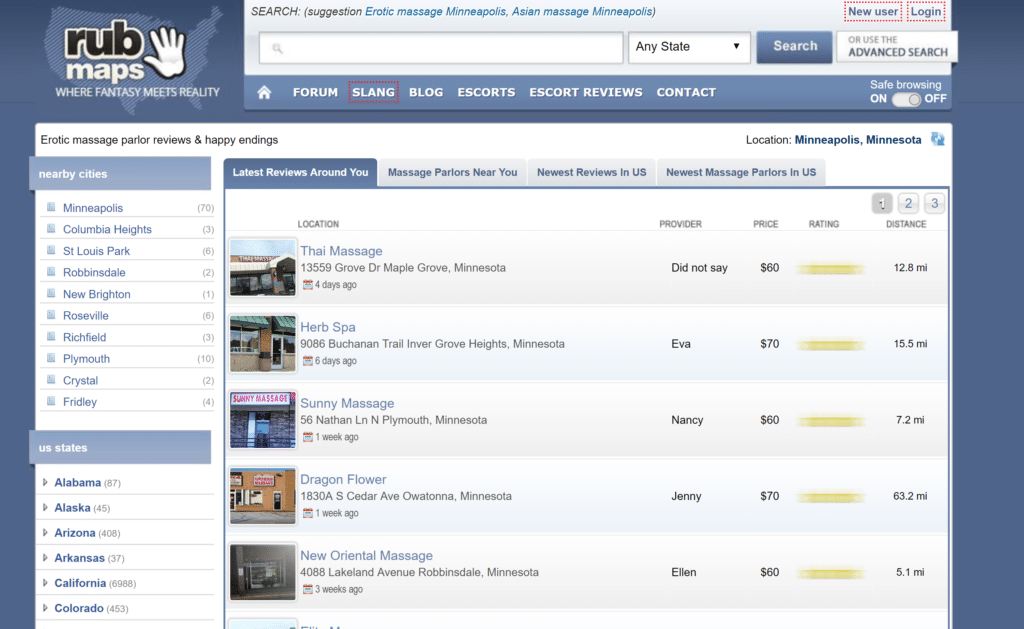 If you have tried using Backpage and scored some mind-blowing blowjobs or handjobs for just $30, then Rubmaps can be a must-try for you. It lists all the massage parlors that offer "happy endings," These parlors will also show the masseuses' names and their rates for the erotic massage and other sexual services. You also get to read reviews written by other satisfied clients to know what to expect once you avail of their services. The site is also easy to navigate, so you will not have any problems browsing and searching for listings.
PROS:
A cheaper way to get laid
Easy access to massage parlors with happy endings
You get a relaxing massage and mind-blowing sex
CONS:
$20 monthly payment to read reviews
Few spam ads and fake listings
Not totally for escorts
---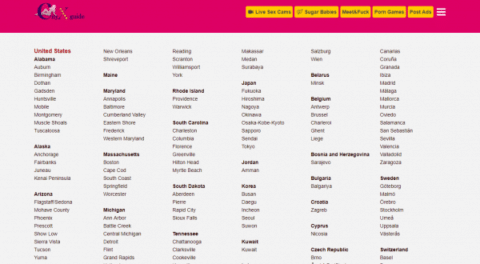 If you want a hassle-free search looking for escorts near you, this is the site for you. Cityxguide will provide you with the best escort that you wish to immediately. It has an algorithm that can trim down the best available escorts near you in a jiffy. You can use the site anonymously. It does not require you to register, nor does it require you to leave your credit card information.
Compared to other escort service sites that are very limited in their scope, Cityxguide has a relatively wider reach. It covers several countries outside the United States.
The site has a lot of exciting features. As a user, you can report ads that you think are fake. This will help in maintaining the integrity of the site. It also has a safe browsing option that disables the images from loading. This feature is beneficial if you are in a public place. Also, if you have not found the right escort at the moment, you can do other stuff. One of its exciting features is strip bars and bikini clubs. The site can narrow down the clubs and bars near you to explore and have some fun.
Take a look at CityXguide review.
PROS:
There are always available escorts
Very discreet site
Free and very simple to use
CONS:
Some results can be outdated
Few filtering options
Annoying popups
---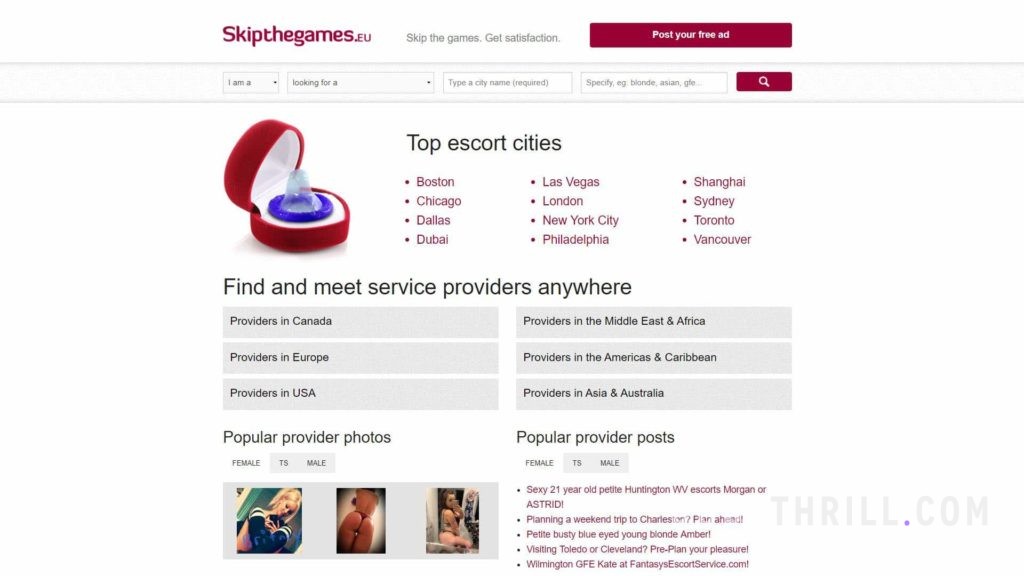 Skip the Games may sound like an excellent game to play. However, this name is not for playtime but rather a great platform to find adult workers and independent escorts all in one place. The most awesome thing about this is you are no longer required to sign up to get vital information about the available escorts.
You just need to scroll around, click a few profiles, and viola; you can already find your perfect destination. Nonetheless, there are still risks involved since registration is unnecessary. Most importantly, if you are up for a quick sexual time of your life, then take a break from porn and indulge yourself in a once-in-a-lifetime opportunity to have sex with a real woman.
PROS:
GooThere are available escorts across the world
Photos posted by the escorts are genuine
There are articles published on this site that are useful and interesting to read
CONS:
No price range for escorts are available as a preview
---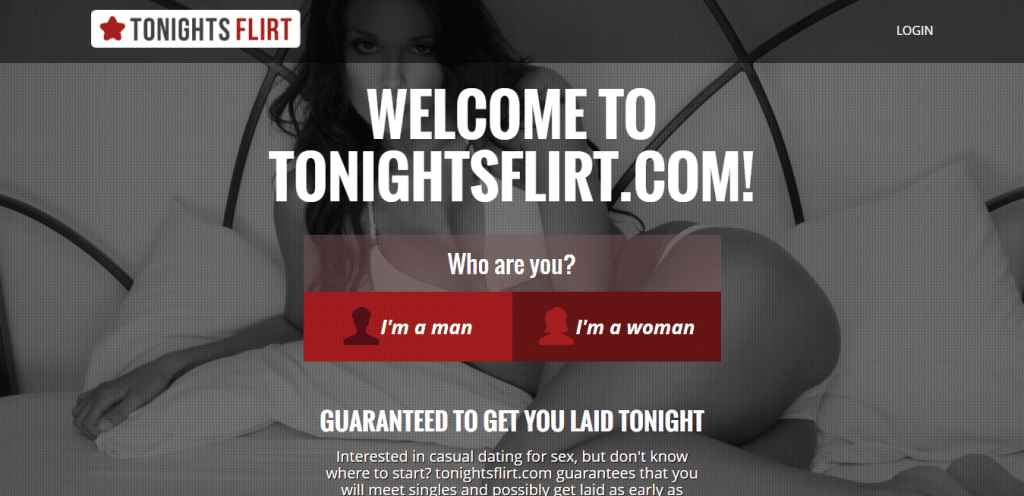 Curious about casual sex but don't know how to get started? Well, TonightsFlirt promises that you can meet singles tonight and probably get laid! This website is the most visited flirting location on the Internet today and uses award-winning techniques. This includes powerful search engines to ensure that you reach your maximum erotic power. Using only just a few bits of information about your wants and desires can undoubtedly connect you to millions of users worldwide. Indeed, TonightsFlirt has a unique pairing and searching system, ensuring that you and your potential matches are fully compatible.
PROS:
Registration is free and simple
Millions of members worldwide
Browse your matches for free
One of a kind searching and matching system
CONS:
You need to be at least 18 years old to register
---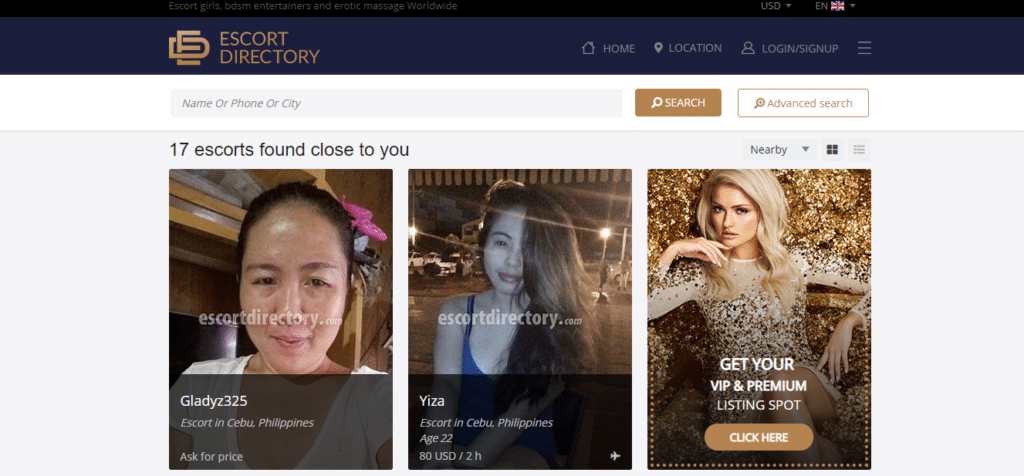 If you are getting laid without dealing with too much hassle, then Escort Directory is here for you. It contains a long list of scorching escorts that are all willing to explore your deepest sexual desires. There are many escorts available here that you can choose to have sex with and guaranteed no-string-attached relationships. You can check out their profiles to ensure that you land on the perfect girl of your dreams. If you seriously want to get laid or simply want to spice things up in bed, hurry up now and register.
Click for a EscortDirectory full review.
PROS:
Plenty of escorts available
Lists are organized and categorized to make the selection more convenient
The advance searching feature is available
Profiles of the escorts are detailed and up-to-date
CONS:
Advertisements are in moderate number but annoying
Beware of fake profiles
---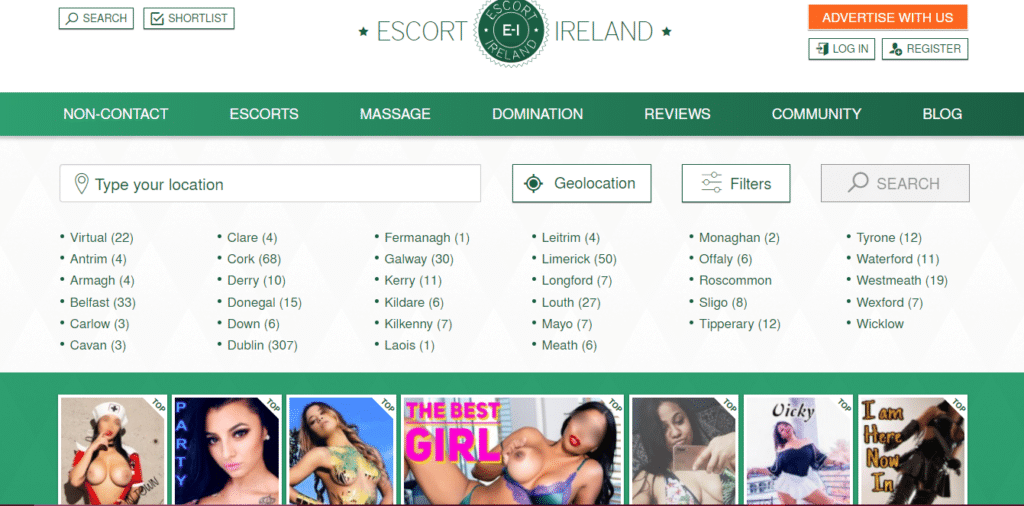 Escort services are pretty popular in Ireland since websites like Escort-Ireland does an excellent job of promoting and ensuring that users enjoy the best options for their leisure. You can start by entering your location, and you will immediately find hot escorts nearby. The site is also well-designed and has navigation tools to further ease users' overall experience. You can also check out reviews, so you know how she does well in her job. There's this one unique feature about Escort-Ireland where they have some sorts of mini-diaries for every escort, so users can read on what they are capable of.
PROS:
Sexy Irish escorts
Website is straightforward to use
Interactive community and forums
Escorts do some "blogging."
CONS:
Available only for Ireland
In some Irish places, there are only a very few escorts
Spam users are lurking on the site
---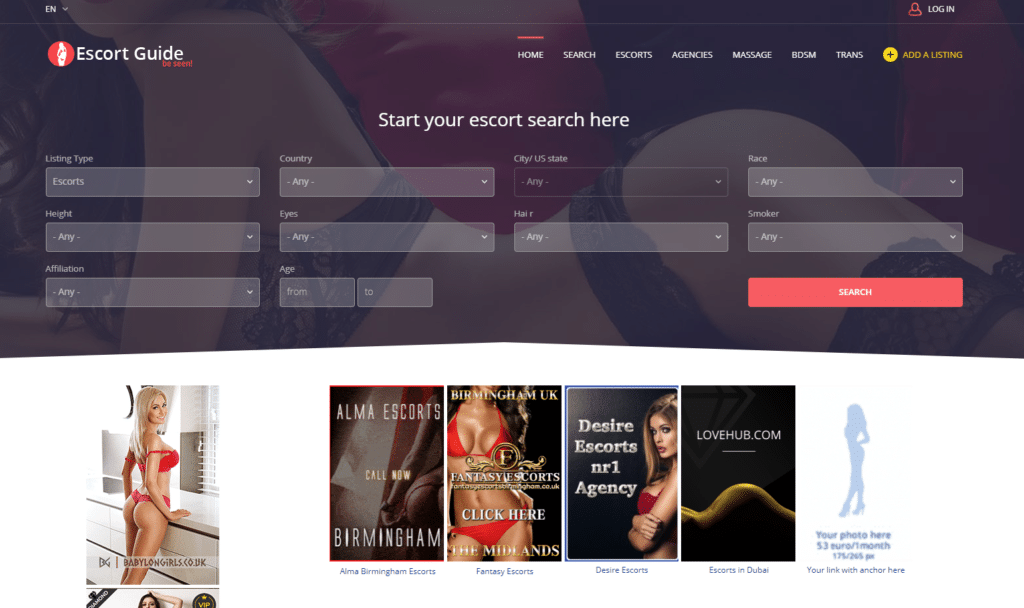 EscortGuide is a website that answers your prayers. If you are trying to book an escort in the United Kingdom, head over to this website. Certainly, there are loads of girls listed on this platform. You will make sure to locate escorts of different ethnicity like Black, Asian, African American, or Latin.
Not to mention, there are somewhat a few mature and experienced escorts available here as well. However, they remain to look stunning and appear youthful.
Check for review of EscortGuide.
PROS:
Thousand of available female escorts in the United Kingdom
Profiles of escorts are complete and detailed
User-friendly features
The place has a fresh and simple design
Supports mobile version
CONS:
Only caters within the United Kingdom
---
Verdict
Overall, MyEscort Network is a really promising site. Apart from its simple and easy-to-use interface, the site itself has good potential to become one of the leading mainstream escort networks worldwide. The number of users and escorts gathering around here is impressive. Also, they understand the lack of reliable sites nowadays, so they keep striving every day to fill the gap.
Additionally, I appreciate their effort in regulating and monitoring every escort ad post. It may take a while, but its procedure makes me feel safe and secure with my booking endeavors. Right now, the site is pretty limited within the United States, Canada, and Europe areas. But they promised to expand its coverage and include some essential spots across the seven seas. Anyway, I look forward to that upgrade, but for now, my visit to MyEscort.network was an unforgettable experience. Expect to see me dropping around here more often. See yah!
All 110 Other Sites in This Category Worth Checking Out:
NewYork Exgirlfriend & Top-12 Escort Sites Like New-york.exgirlfriend.com Show Me 12 Alternatives for New-york.exgirlfriend.com Hey there! We all know the struggle of finding escort services online, hoping to find that diamond in the rough – the perfect escort model who'll make your heart race and your desires sing. In this wild world of the Internet, it's […]