Updated on: June 6th, 2023
Smooci
& 12 Best Escort Sites Similar to Smooci.com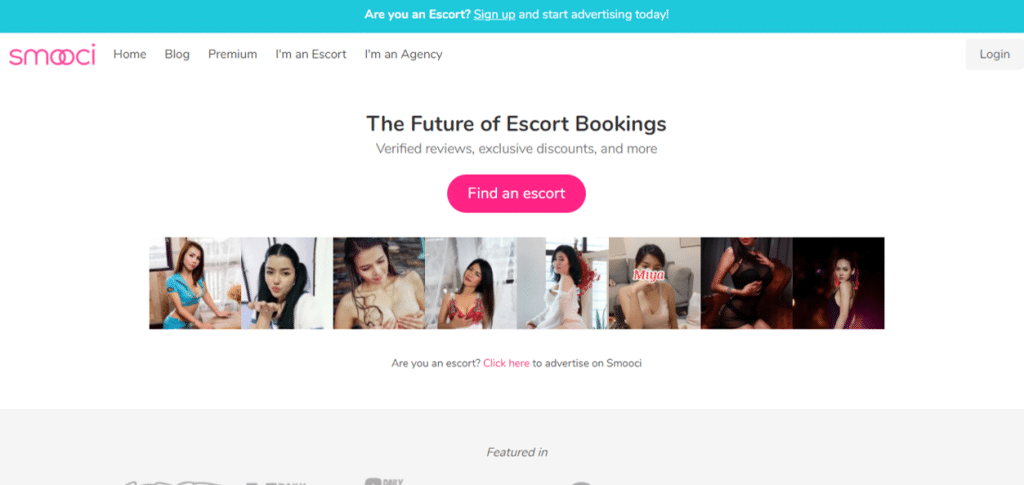 Smooci is a unique name for an escort service platform. This site aims to connect horny customers to equally sexual escorts. Smooci houses ladies who desire to provide sensual service to men and women globally. They allow potential women to advertise themselves and seduce porn fans. With this, you can see various steamy and gorgeous females on the platform, ready to be booked and devoured. Thus, Smooci claims to be "The Future of Escort Bookings."
Official URL: https://smooci.com/
Meanwhile, men looking for something fun, erotic, and orgasmic around Southeast Asia will love Smooci's delectable functions. Presently, Smooci caters to Asian babes intending to elevate the escort clientele. The escort site incorporated convenient features to provide anyone with a better and overwhelming experience. Various porn fans are raving about this domain because of its instant traffic increase for months. With this, I am itched to explore Smooci and share my impressions. I got you, pal!
How Smooci Started?
Smooci, like any domain, started small scale and eventually reached the pinnacle of fame. The site sprouted in 2017, and they already got a huge market. Indeed, Southeast Asian fellas are now referring to Smooci as their go-to escort platform. Currently, many fans call Smooci the most prominent escort service domain in Thailand. This is evident because some escort domains are recently creating linkages with Smooci.
With this, Smooci must have done something to create this game-changing atmosphere. It seems like the site's quest to fill the void in the escort business is happening. Their digital platform provides an easier and safer environment for escorts and clients. Smooci adheres to particular principles and site practices that are a novice to the industry and is now creating a huge trend. Hence, this review will tackle Smooci's prominent features and possible pros and cons.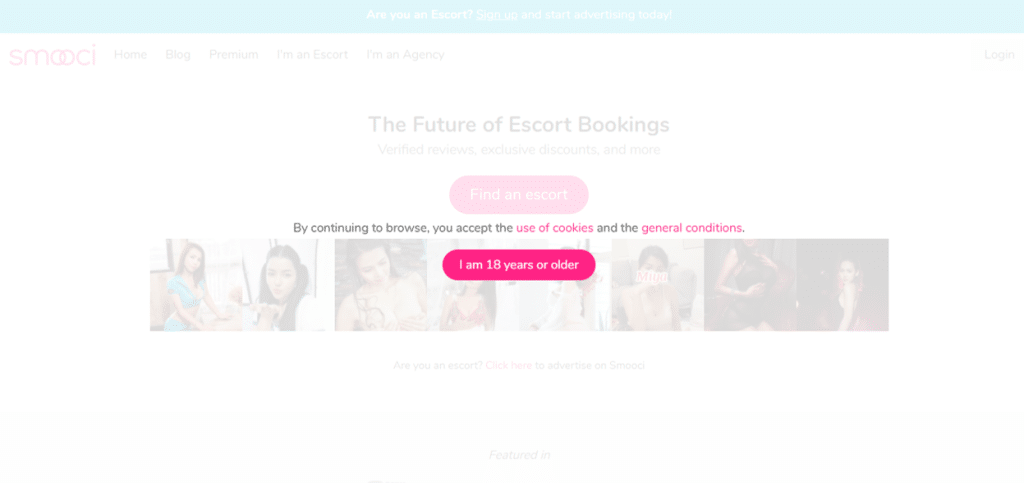 The Escort Platform
Before you arrive at the glorious home of escorts, Smooci will direct you first to an age declaration page. Hence, you must initially confirm that you are eighteen years old and above before giving you total access. The process is quick, you just need to tap one button, and voila, you can quickly explore the home of Asian escorts. Interestingly, I liked the Smooci abode. I delighted in the color combinations and the sleek organization.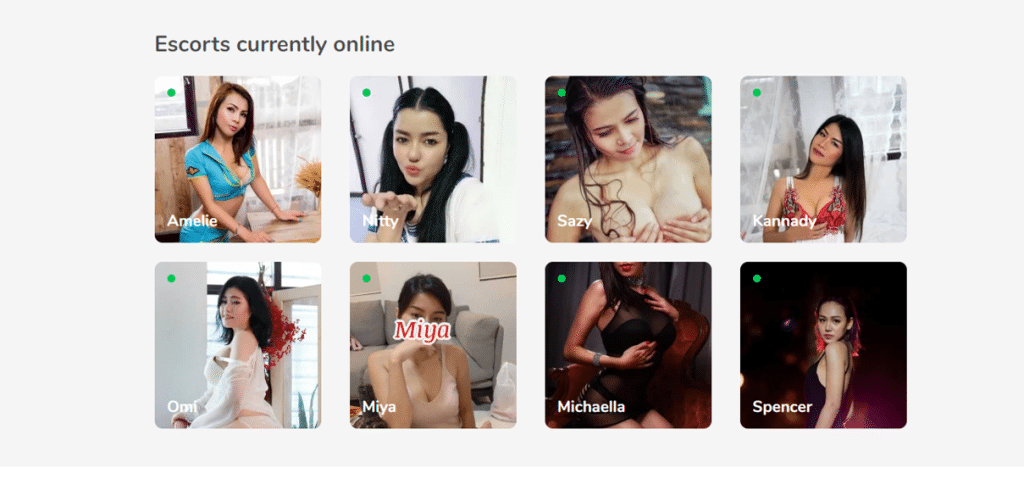 Undoubtedly, a clean website contributes to a platform's positive feelings and impressions. Site creators mixed and matched the white backdrop with pink and blue. More so, I noticed the nice Smooci logo in a pink ensemble. From here, I am impressed with Smooci. How about the other features? We will see then. Beside the logo are the sections that contain the significant functions of the entire Smooci domain.
Hence, you can see segments like Home, Blog, Premium, I am an Escort, and I am an Agency. Also, on the other end of the venue is the Login button for Smooci's community members. In addition, the main page will directly offer you an icon that says, "Find an Escort" to execute your purpose. You will also view ample images of hot babes at the center of the main page. These ladies are waiting for you to book them and assist you in your sexual escapade.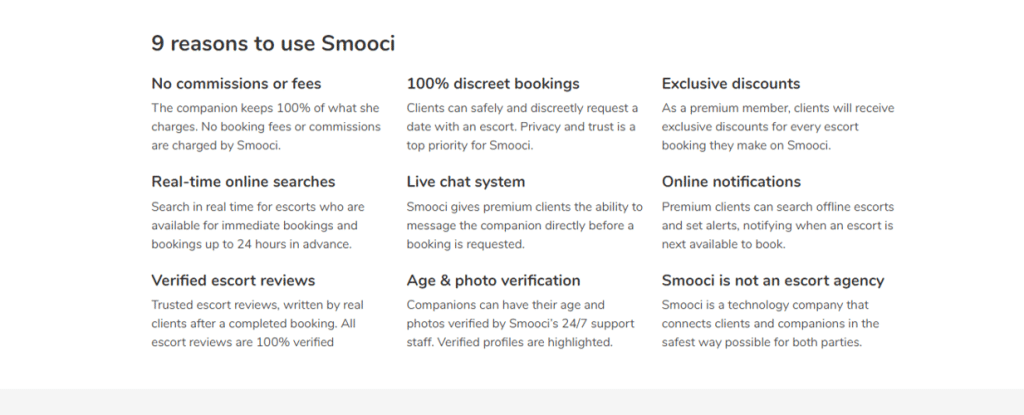 Touring Smooci
Another fact that I appreciate about Smooci is its polished presentation that you can disguise as a dating site. If not for its escort texts and banners, the site won't be immediately categorized as an escort service platform. The entire abode does not look significantly different from another typical escort directory. Additionally, Smooci added various entertainments and anterior for site visitors. Indeed, when you look around the page, they also included media logos to portray their alliance with channels like Daily Mirror, Daily Star, Metro, Vice, Female First, and more.
Moreover, site visitors can also tour the blogs and posts about essential information and tips. For example, fans can read an informative blog about the escorting business in China. The blog loads tips and vital strategies on achieving a remarkable experience in China's adult entertainment. Not just that, the domain also has a massive array of articles for your horny perusal. Indeed, Smooci knows its purpose in creating a space for connection and linkages. They welcome agencies, escorts, and individuals aching to advertise their services and passion.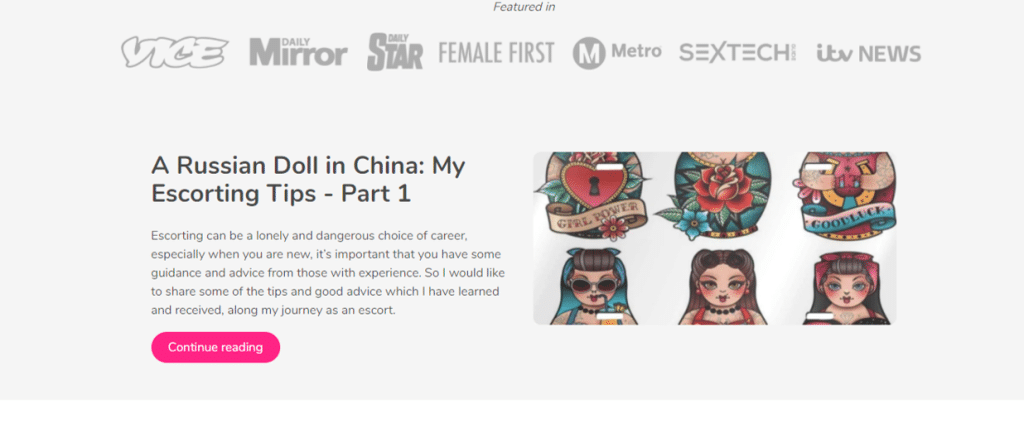 Live Escort Updates
The current escort updates look like a social media feed of potential sexual partners. It is like an Instagram, Facebook, or Twitter account of escorts to share new posts, videos, and photos. Site visitors can also see the escorts' reviews and latest comments from previous clients. The posts will entice site visitors to visit an escort's page and get to know her even more. I even saw one seductive post that eventually invited me to visit her profile.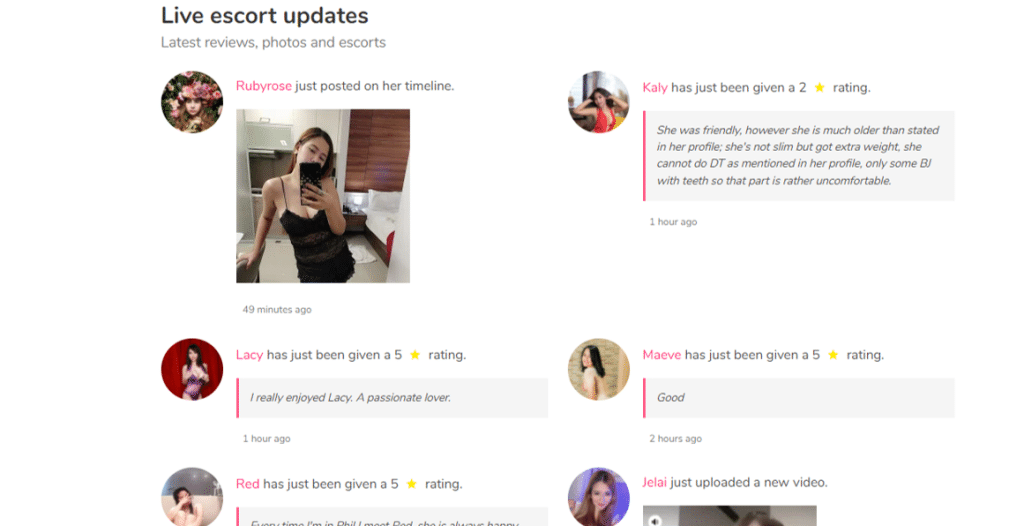 In addition, the Live Escort Updates section contains the latest escort that is added to the repository. In fact, Smooci includes verified reviews from clients. The thousands of verified reviews allow fans to know which escort deserves your pick. Interestingly, the site has a feature to detect fake reviews. Thus, all the recommendations you see on the page are reliable and trustworthy. Kudos, Smooci, for a good feature!
Registered Escorts
If you are reading this review and interested in joining the roster of gorgeous escorts at Smooci, registration is easy. Currently, the site has 3 057 registered and verified escorts. You can be the next addition, or perhaps you can get one of these babes to make you happy. One can't help but devour the images of escorts on the screen and quickly select them for your next adventure. Smooci offers a clean and discreet booking procedure that will not harm any client.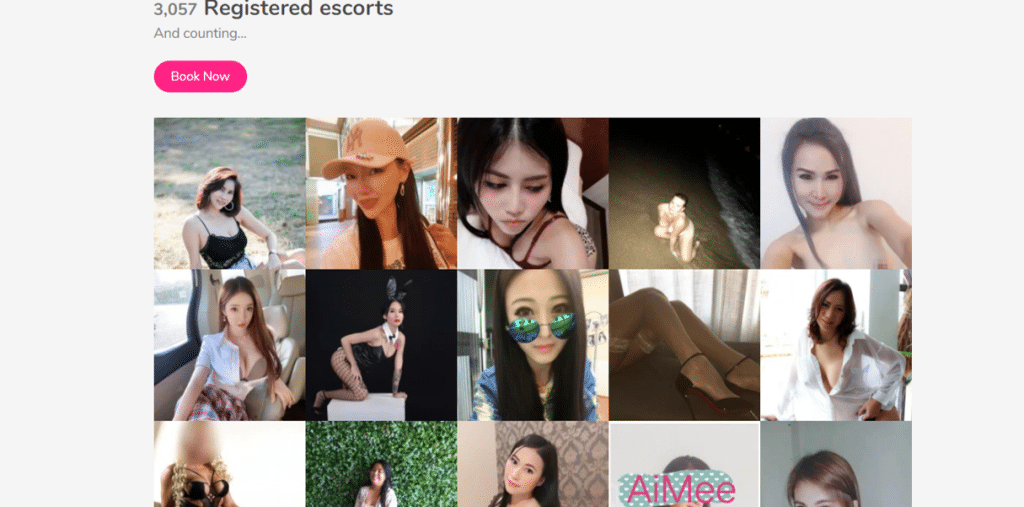 Furthermore, Smooci wants to value each client's trust and privacy; hence, you can assure that requesting a babe is safe and easy. I appreciate how accessible the booking platform is and quickly connect. Smooci has a live chat system and real-life searches. Thus, engagements and connections are straightforward. Thankfully, executing these can be done speedily and with various discounts. Clients' membership comes with enough pricing with quality deals from time to time.
Checking an Escort's Profile
I selected one escort named Mika and was immediately directed to their corresponding profile. Once you are on the escort's page, visitors will be given a gallery of the babes' high-quality photos. Vital details are also available, like the escorts' location or city, model rating, agency, and agency rating. For example, Mika is from Phuket and the Phuket Escorts VIP. She also has a 4.5 agency rating with COB, Couples, and Massages services.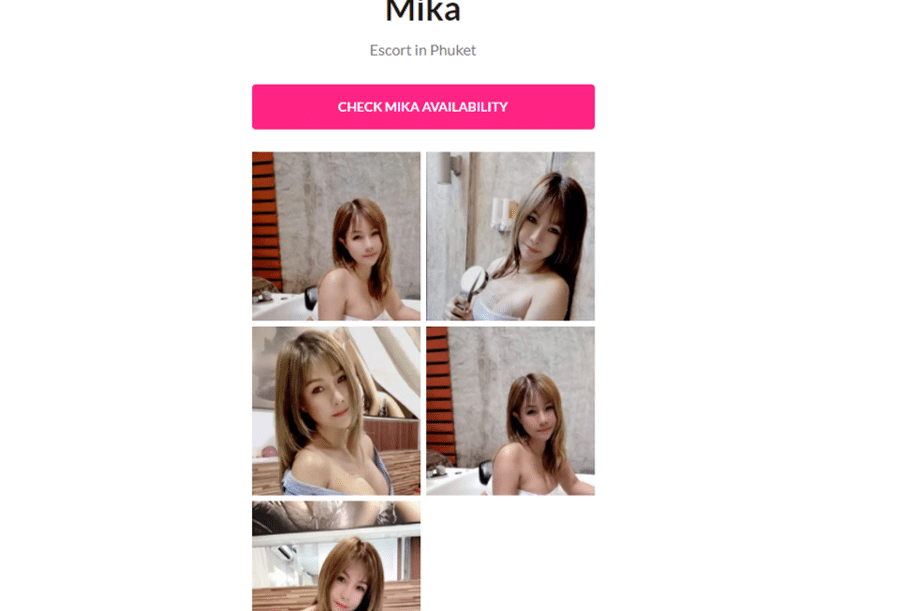 In addition, the profile also contains every models' body measurements, age, height, body type, and spoken language. I appreciate how important the language is so that during chat sessions, there will never be communication barriers and hindrances. Also, you can know her expert services and her average response time. Like Mika, you can expect her to answer your bookings within 10 minutes. At the end of this essential information, visitors can choose which hourly rate they want to avail themselves of.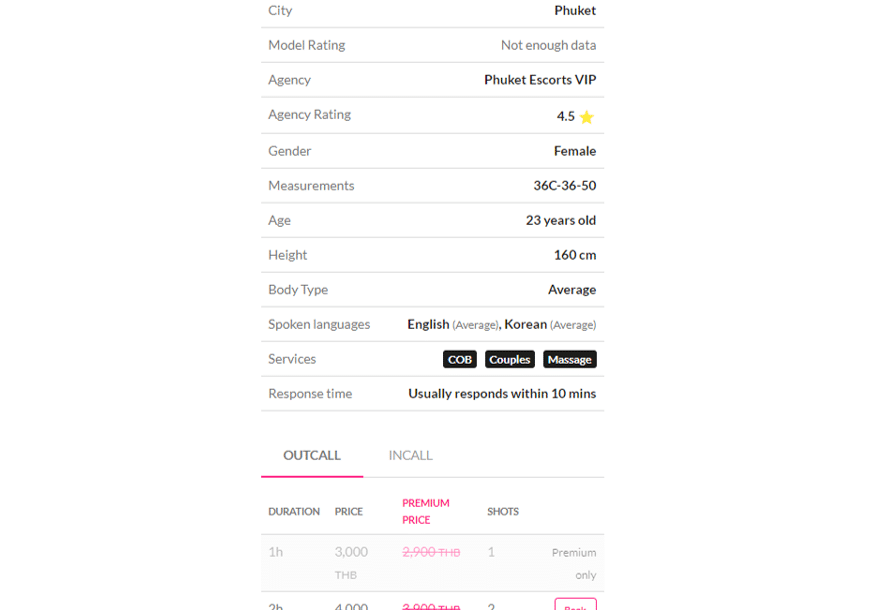 Moreover, each hourly rate has a corresponding premium discount. Also, payment methods and cancellation policies are provided. However, Smooci does not stop there; the site also includes a short 'About Me' description per escort and her latest reviews from clients. I appreciate how comprehensively Smooci presented each escort. With this, you can assure fast bookings and appointments from escort fans.
How to Book?
Selecting the best escort is accessible. Clients can go around the profiles and the active escorts in the section. Yes, the site has a specific area to locate the currently available babe. However, getting a more specific quest is also available. Hence, you are only required to narrow down your search in terms of your preferred city, gender, time, and duration. You will have various city options; thus, you can navigate Asia, Australia, Germany, Netherlands, Poland, Portugal, Spain, and the United Kingdom.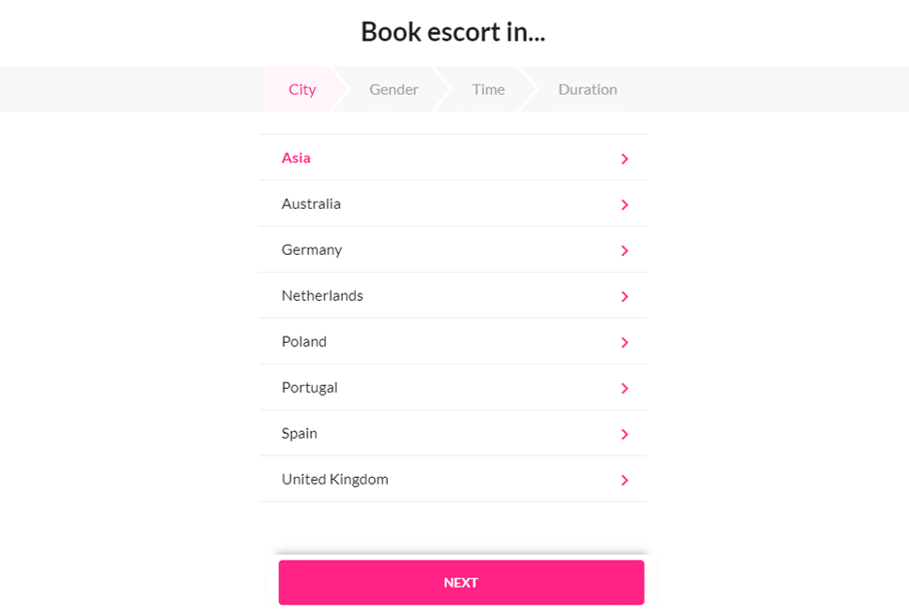 Clients can also select how many hours they expect the session to last. With this, prices are listed on a per-hour basis. Customers are only required to choose and demand their preferences. Need not worry; Smooci has the best babes for you. The site recommends the best babes according to your budget, style, and needs. I also commend the features of the sites and their genuine reviews and star ratings. Not just that, the thousands of models will be an advantage on your end. You will have more options and selections. I bet the list of escorts will grow more as the site prosper in the escort industry.
The Pros and Cons of Smooci.com
PROS:
Great site layout
Quality site features
Thousands of verified reviews and escorts
Comprehensive escort profiles
Discreet and easy booking
CONS:
---
12 Best Escort Sites Similar to Smooci.com: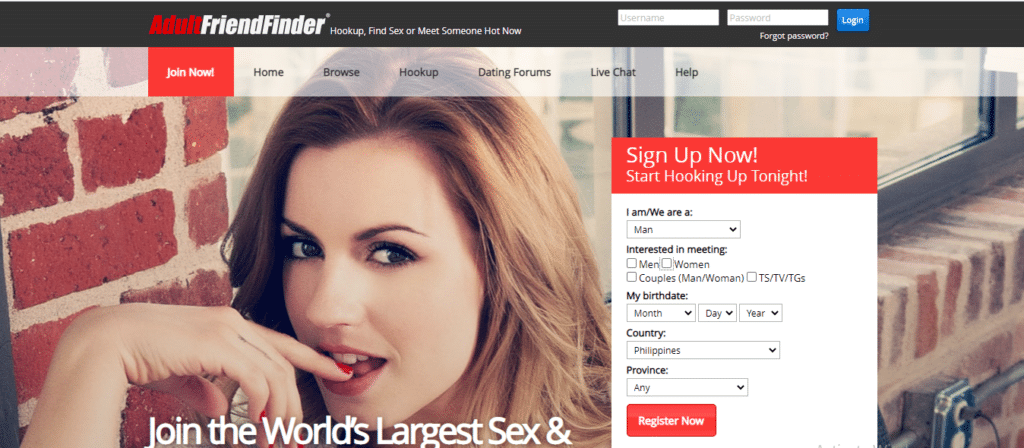 Adult Friend Finder's website is widely popular worldwide and has over eighty million members seeking casual and sexual encounters with different girls. Also, this website became popular in the United States and provided an excellent platform for users to seek a perfect sexual match using its communication features.
Further, it offers many casual arrangements, including polygamous relationships, monogamy, couple sharing, FuBu, and many others. Indeed, it is a great website to explore sexual preferences and spice things up in bed, especially among single people and couples willing to scrutinize their sexuality. The users will finish with easy navigation and a fast registration process within 5 minutes or below.
Here's the full review of AdultFriendFinder.
PROS:
Free registration
Members of the site are seeking casual relationships
Open for bisexuals and gay members
There are plenty of features for communicating with each other
Members are allowed to create blogs and groups for information exchange
Free feature in watching videos and viewing photos
Members are allowed and free to share any types of videos and photos
CONS:
There are more males than females
---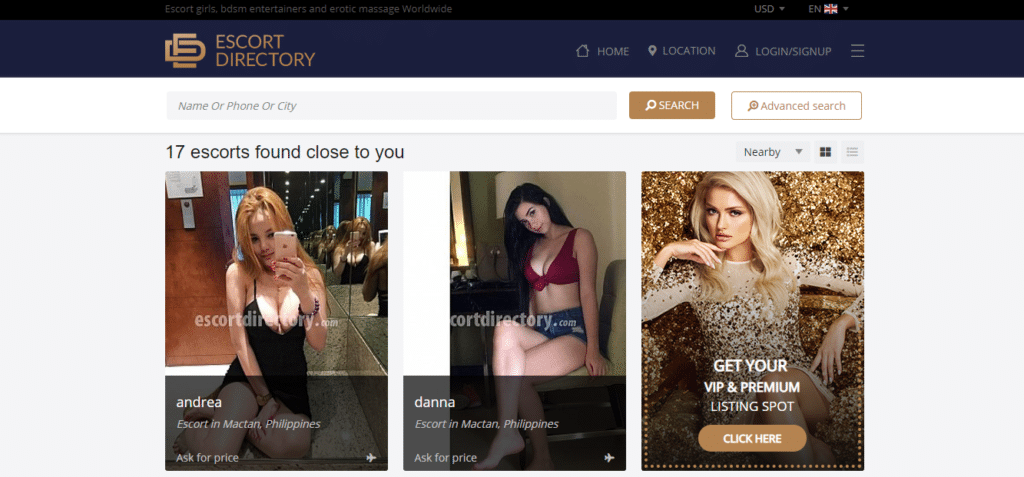 Escort Directory is here for you to get laid without dealing with too much hassle. It contains a long list of scorching escorts that are all willing to explore your deepest sexual desires. There are many escorts available here that you can choose to have sex with and guaranteed no-string-attached relationships. You can check out their profiles to ensure that you land on the perfect girl of your dreams. If you seriously want to get laid or simply want to spice things up in bed, hurry up now and register.
Click for a full review of EscortDirectory.
PROS:
Plenty of escorts available
Organized and categorized list to make the selection more convenient
The advance searching feature is available
Profiles of the escorts are detailed and up-to-date
CONS:
Advertisements are in moderate number but annoying
Beware of fake profiles
---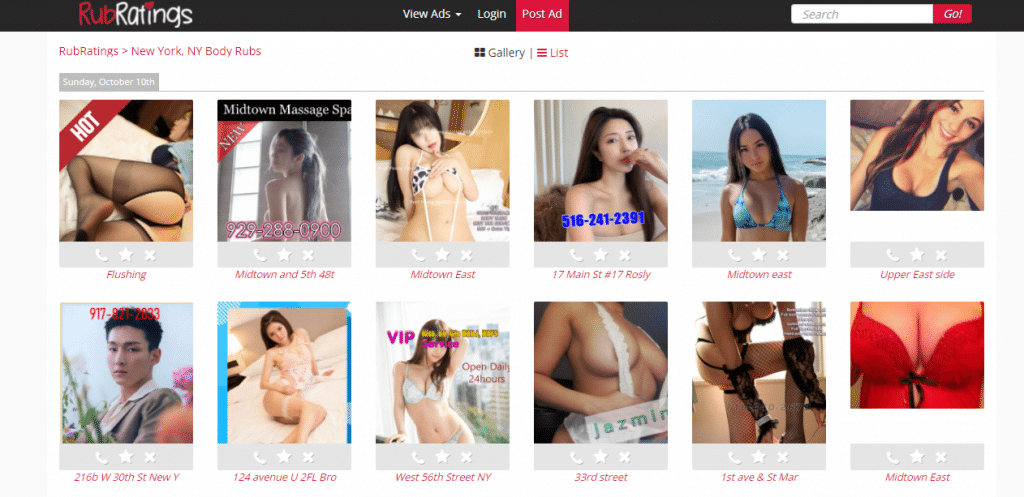 RubRatings prides itself in creating a platform where horny customers can effortlessly connect with reputable heaven-like massages and erotic rubs services. It doesn't matter where that is, as long as it's high-quality standard services. But certainly, it would be better if within our respective local communities.
So, if you're looking for a place to find heaven-like massages and erotic rub pleasure, RubRatings is the place for you! The platform offers an easy-to-use and cost-effective way for escort masseuse to promote their sensual offerings to all interested folks.
PROS:
Top-notch escort masseurs
Skilled escorts
Many locations included
It has escort reviews available
CONS:
There are few states not available
The page is still under development
---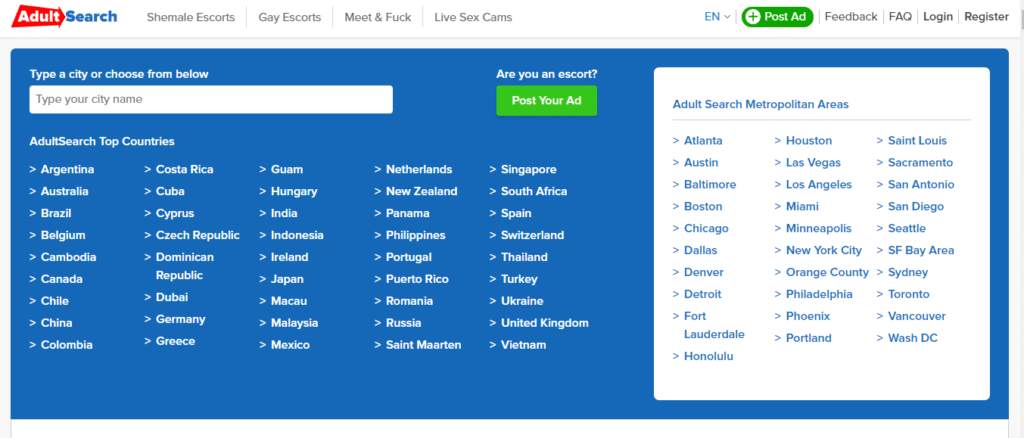 An escort website that functions like no other. Adult Search provides overwhelming services mostly about sex from their long list of escorts. Although you can still enjoy other activities, you like to try apart from sex. Members come from numerous parts of the world, and there is undoubtedly a perfect escort for you within your local area. Even around suburban locations are included in the listing; that is how broad the coverage of their services is.
PROS:
Escort listing is huge
Profiles of escorts are detailed and straightforward
You have a variety of options on specific types of escorts
CONS:
Few cities have no available escorts
---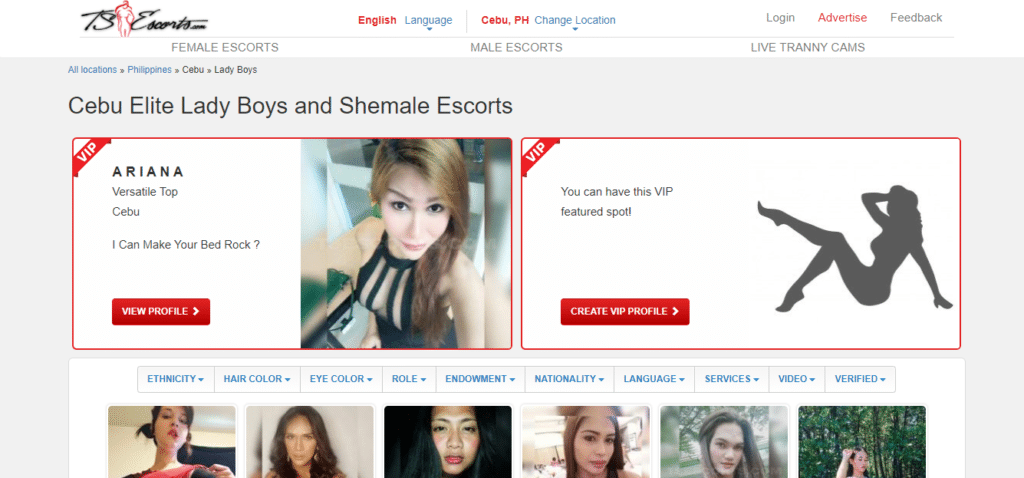 TSEscorts.com is a pretty good website that you should check out. It has just about everything you could ever want out of a shemale escort site, and it offers all of this information for free. You don't even have to make an account to enjoy what this site has to offer. Isn't this the most crucial part of the experience? I think TSEscorts is one of the best places for you to schedule a hot shemale to fuck with, and that's coming from a guy who has had many experiences with tranny escorts.
PROS:
Vast selection of VIP and ordinary escorts
Worldwide coverage
All the info and photos are available for free
CONS:
Some regions are empty
No dark mode
Boring design and outdated look
---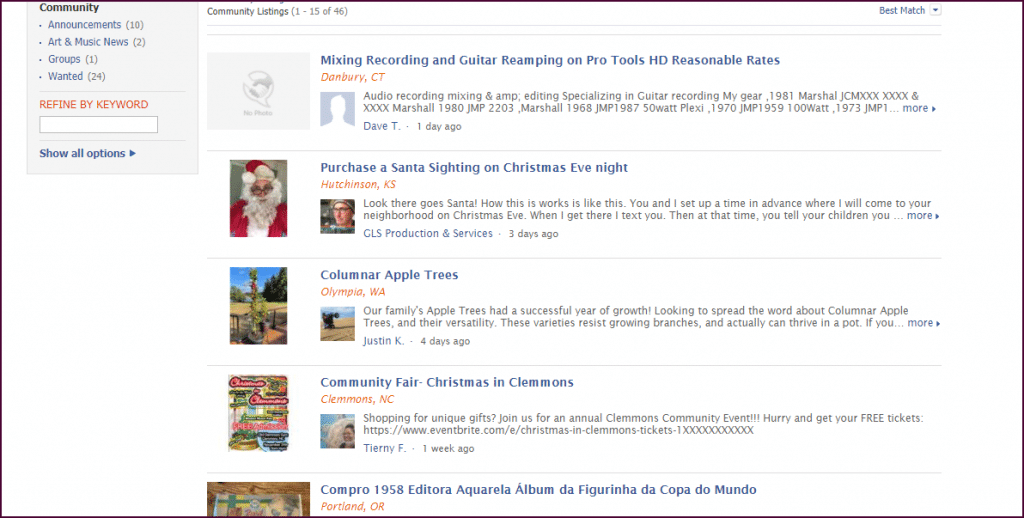 Oodle is an advertisement aggregator, just like Classified Advertising, Backpage, and Craigslist. However, the only difference is its ads came from a wide range of other categories. Although Oodle has not yet reached the reputation made by Craigslist, its 15M+ ads spread across 700+ areas create a solid online presence. Since it started operating, Oodle has given various options for people to post classified ads — anything from real estate to animals to apartment rentals to employment to escort services.
PROS:
Plenty of escort girls
Basic and straightforward to use
It has a pretty solid user base
Operating for significant years already
Amazing Personals category
It has similar features to Craigslist
CONS:
Posting ads requires membership
Admins are pulling out some ads without notifications
---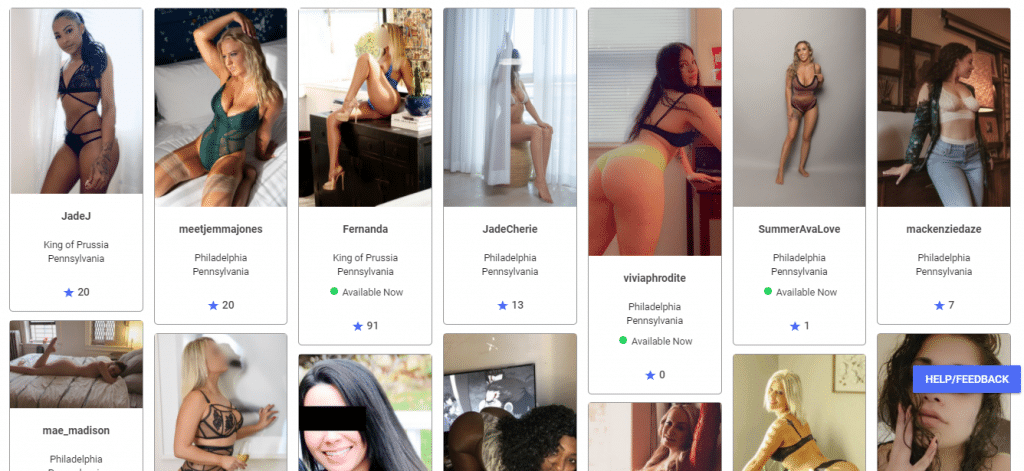 PrivateDelights is a two-way advertising service, similar to what you'd find in standard classifieds these days. It is making an effort to establish itself as a significant player in the adult entertainment industry. Also, they aim to become an "all-around destination" of escorting needs by making users some accounts, advertisements, customer feedback, and member chat forums available.
Full review of PrivateDelights here.
PROS:
Plenty of escorts in Canada and the US
Reviews are helpful
Booking is confidential
It has a discreet system
Verified escorts
CONS:
Some escort photos are intentionally blurred
Some areas have limited escorts available
---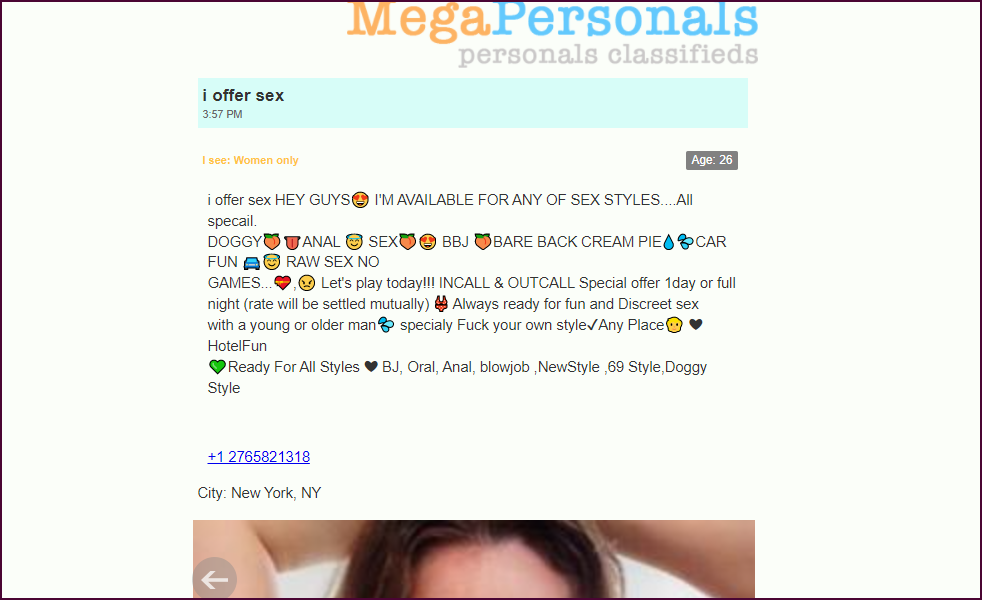 We can all tell that there is no such thing as a flawless website in the field of escorts, but Mega Personals does deliver better and more accessible content for those who need it on an urgent basis. In fact, it is the closest you can get as a Craigslist substitute. Even if Mega Personals isn't a dynamic work-of-genius by any means, it is among the top entertainment websites to pop up in a long time.
PROS:
Free registration and usage
High trustworthiness from ScamAdvisor
Plenty of sexual preferences for everyone
Covers wider locations
Easy signing up process
Attractive webpage design
CONS:
---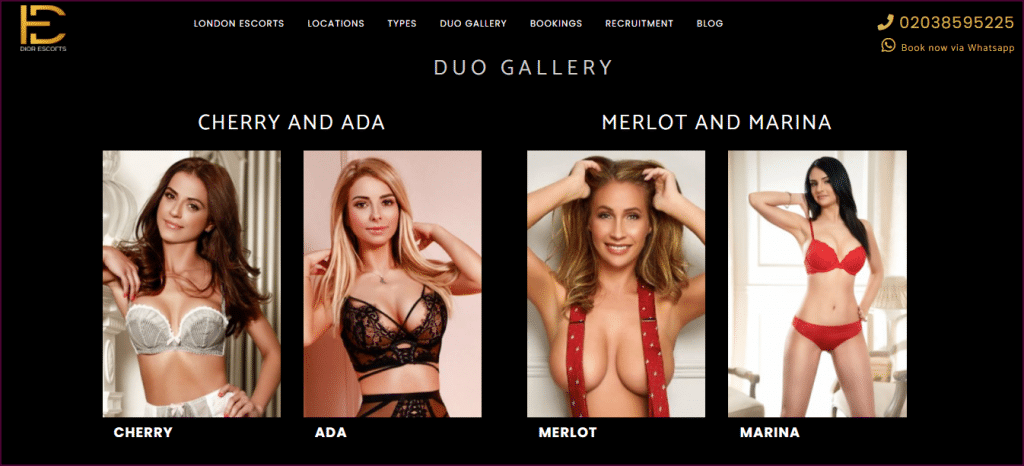 DiorEscorts is an escort service based in London and been operating for roughly ten years. In an escort business such as this, "continuity" is essential, and I'm pretty impressed to see that DiorEscorts is still running up to this day despite the tough competition. In fact, it receives more than 60K+ viewers monthly.
Take a look at DiorEscorts review.
PROS:
Authentic and legit escorts
Sample photos are great and high-quality
Hundreds of escorts are available
Prices vary
Reviews available
CONS:
---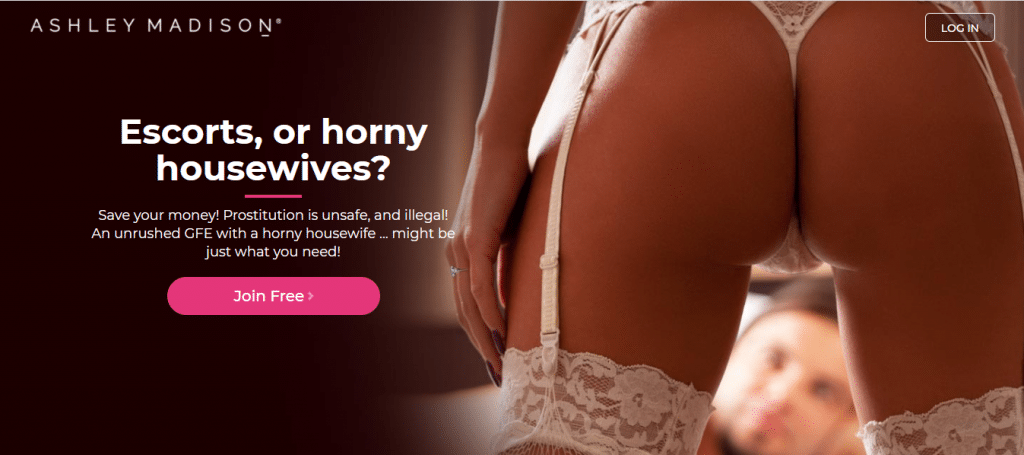 The Ashley Madison escort website is not just a typical escort website you see online. Founded back in 2001, the website provided committed people, married or in an attached relationship, the freedom to seek any discreet affairs with someone. Until this moment, Ashley Madison remains to offer a free-of-judgment environment, and affairs are not discouraged.
Click here for AshleyMadison full review.
PROS:
Maintains photo and personal information discretion
Encourages discreet photo uploading
Free registration and easy registration process
Available as apps on Android and iOS phones and don't require too much memory space
A large community of members around the world
CONS:
Some profiles do not provide many details
Some don't fill out profile information
---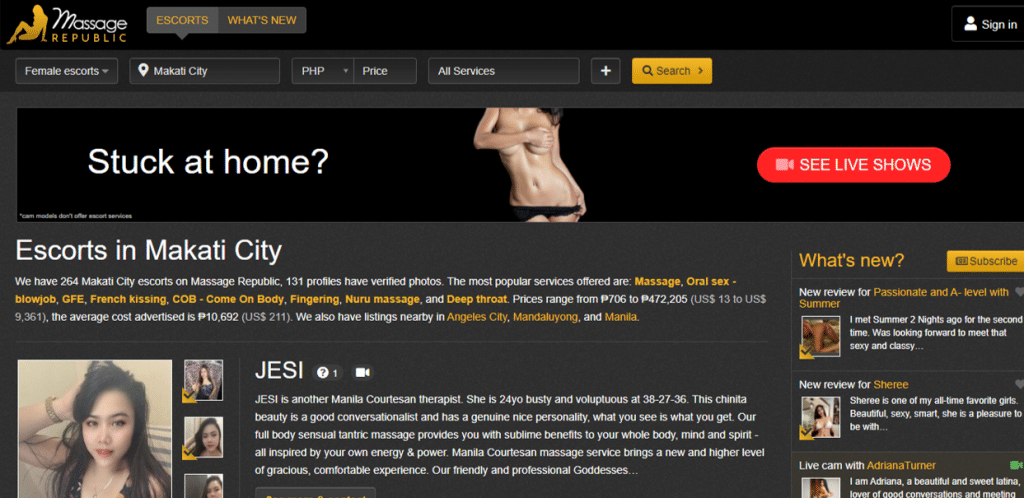 If you're bored and lonesome and want to get hitched, Massage Republic is a great place to go. You can have a session, then have a pretty fantastic time and feel much more relaxed as a result. Fortunately, Massage Republic is a well-designed and well-organized site too. The site offers intimate relations and enlightening, not just in choosing the appropriate escort but also in terms of what to do with her beforehand, throughout, and after your transaction. Remember that the escorts are not free, but the site is.
More about Massage Republic in this review.
PROS:
Free access and no registration are needed
Variety of locations to choose from
Almost every locality is represented
Good site design
Efficient sorting and advanced search options
Hot diverse escorts
CONS:
Not available in all areas
The US escorts are not applicable
---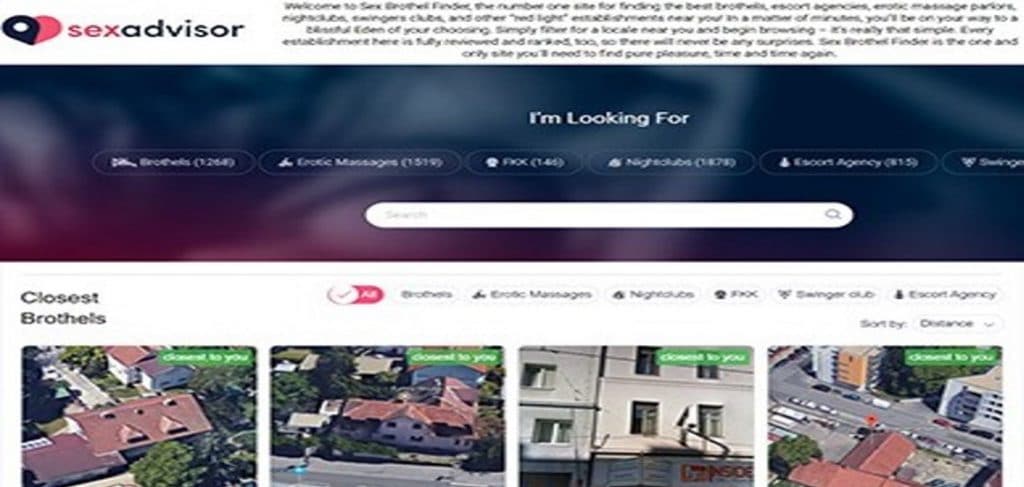 Sex Advisor is an aggregating body that collects location data from various websites and organizes it into one easy spot. Hence, the site's only purpose is to assist you in locating brothels, sensual spas, strip bars, swinger clubs, and other forms of actual, immersive adult entertainment. With that being said, you may use Sex Advisor to discover a hot location to visit or to find someone to visit your place.
Get to learn more about Sex Advisor here.
PROS:
Automatic venue locator
Represented countries worldwide
Gallery images are helpful
Directory of sexual venues like nightclubs, escort agencies, and more
Registration is free
Allows users to leave comments and reviews
CONS:
New site with few sections
Some adverts
---
Final Words
Smooci has changed the game's name and is becoming an excellent escort directory. They have one of the most admirable site designs employing white backdrop, pink, and blue. Smooci adheres to clients' privacy and trust by utilizing efficient features. Also, the escorts are hot and steaming with confidence. The blogs are great, and each model profile is informative. Not just that, agencies can advertise their babes, and potential escorts can enroll and showcase their prowess.
Thus, Smooci offers various options and booking selections for clients. You can narrow your preference by city, gender, hour, and session duration. Each payment is based on hourly rates and the availability of the escorts. Hence, Smooci allocates an area where you can see the currently active escorts on the platform. Not just that, Smooci has exclusive discounts, verified escort reviews, real-time online searches, age, and photo verification. Lastly, bookings are safe and discreet here. Enjoy these treats and the escorts, have the best time you deserve, pal.
All 101 Other Sites in This Category Worth Checking Out:
Simple Escorts Review & 12 Best Escort Sites Like Simpleescorts.com Show Me 12 Alternatives for Simpleescorts.com Hey there, fellow pleasure seekers! It's time to dive into the tantalizing world of SimpleEscorts. Don't get me wrong, I take pleasure in a good solo session as much as the next guy, but there's something undeniably electrifying about the […]