Updated on: December 7th, 2023
Jerkmate Review
& TOP 14 Live Webcam Sex Sites Like Jerkmate.com
What's It All About?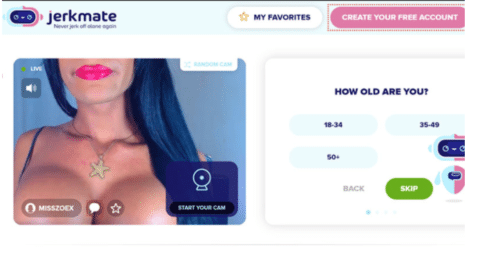 Jerkmate will never let you cum all by yourself. As its name suggests, the site will give you the partner for your jerk needs. Aside from providing you with the company while you do you, it will make the process more exciting and interesting for you. You can choose from the wide array of girls that the site has. Each girl has different kinks and skills that you will surely keep looking for. This site is easily one of the best sites when it comes to live sex cams.
Because the site is composed of models from different continents, it offers nine (9) different languages for you to choose from. This is also helpful for users who are non-English speakers. With this, you can expect that there are performers available just at any time of the day. Similar to other sites, Jerkmate's models vary from amateurs to professionals. You get to choose your preferences whether it be a female, male, trans, gay, or even groups. On top of this, you can also select different kinks, looks, and age groups.
Logging In and Signing Up on Jerkmate
For users who already have an account, you can simply click on the "Log In" button and enter your email address and your password.
On the other hand, for those who are yet to create an account, you can click on the "Create Your Free Account" button. This will redirect you to a page asking you some basic information such as your email, nickname, and your password. Now you may be a little apprehensive about giving out your email especially on sites like this. There is always a solution to that though. You can always create a separate email for similar sites you visit. That way you remain discreet. After entering all this information, you have to verify your account through the email that you placed.
Jerkmate's Search Tool
Jerkmate has a somewhat extensive search tool. With it, you can narrow down your options based on your interests. Results will vary depending on who's online at that particular moment. The following filter are available for better search results:
Sexual Orientation (Lesbian, gay, bisexual, or straight);
Ethnicity (Ebony, Caucasian, Asian, Hispanic);
Age Group (Teen, Young, Mature)
Breasts and cock size (Small, Average, or Large);
Body type (Slender, Petite, Muscular, Athletic, Average, Curvy, BBW, Husky, or big boy);
Hair, eye, and body hair color;
Fetish type (Cuckold, Facials, Piercings, Feet, Leather, Anal, Milk, Gagging, Cream pie, Smoking, BDSM, Stockings, Submissive, Deep throat, Dominant, Tattoos, etc.).
Region: Asia, Africa, America, and Europe
Jerkmate Features
Being in the industry for quite some time already, the site has innovated a lot of features that its users can enjoy. These are a few of which:
Video Chat is a very basic feature you can enjoy on the site. This is a one-way communication medium though. You use this if you want to see the models perform.
To take the show up a notch, you can utilize this feature. However, not all performers have this feature. You just have to check whether the performer is available for a two-way voice chat. Also, this is a paid feature for premium accounts only. The site uses an encrypted phone to enable communication.
Now for the adventure to be even more interesting, the two-way cam can be used. It is one thing to see the models perform and play with themselves, but it is a whole level of tension when the performer sees you perform as well. It makes the interaction more realistic and less virtual.
Security and Support of Jerkmate.com
Based on the information taken from the site, it uses SSL to encrypt all the personal information of its users including your payment details. It is also stated in its terms that in no way will the managing team of Jerkmate sell the information they gathered from its users. This is a good assurance for its users since data are being treated with confidentiality. Additionally, the site has a very comprehensive Frequently Asked Questions corner wherein you can skim through if you have doubts. You can also find safety precautions that are being laid down by the site itself.
If you still have other inquiries or concerns that are not answered in the FAQs, you can contact their customer support. They have responsive customer service that is available 24/7. You can reach them through chat or call. Just look for the "Contact Us" and you'll find the contact details of the site.
The Unique Side of Jerkmate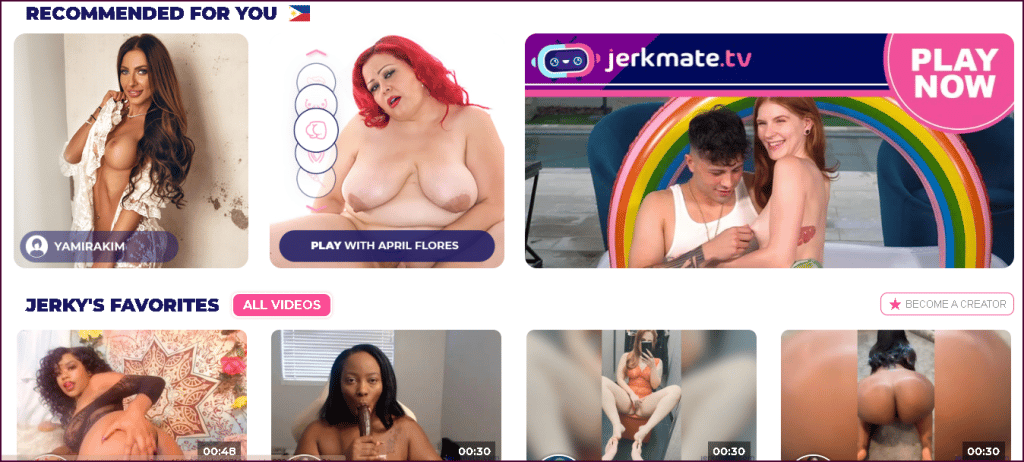 Among the live sex cam sites on the Internet, I can say that Jerkmate really shows a noticeable unique side. First, this site offers a shitload of features and caters to all preferences. For instance, the models here are not just simply beautiful. Of course, that's our primary concern, but you can choose various body shapes, eyes color, hair, nationality, and other specific characteristics of a woman or man.
On top of those, Jerkmate also has a fantastic website experience. When I tried watching a live show, immediately, the streaming video load with no buffering or lagging. Unlike other cam sites with lots of annoying interruptions, this one really makes you cum faster. Also, note that Jerkmate has a model overview feature in which you can read detailed information about the models, statistics, experiences, and expertise.
Also, the cameras used by the models of Jerkmate are all of high-definition quality. Rest assured that you can enjoy the sharpest and clearest visual resolution whenever you need to jerk off. If that's not enough, you can freely chat with the models through the in-site chatbox of Jerkmate. Usually, users will jump to the chatbox when things get boring, but personally, I don't think people are on the chat for this reason. The feeling of being able to talk to Jerkmate models pumps up a different vibe and thrill.
A thousand models are available here, so finding your perfect match and absolute preference won't be a challenge. You can even request a private show if you like a more intimate interaction. I know you like that even more, especially when these models are masturbating non-stop and playing with toys.
User-friendly Design and Features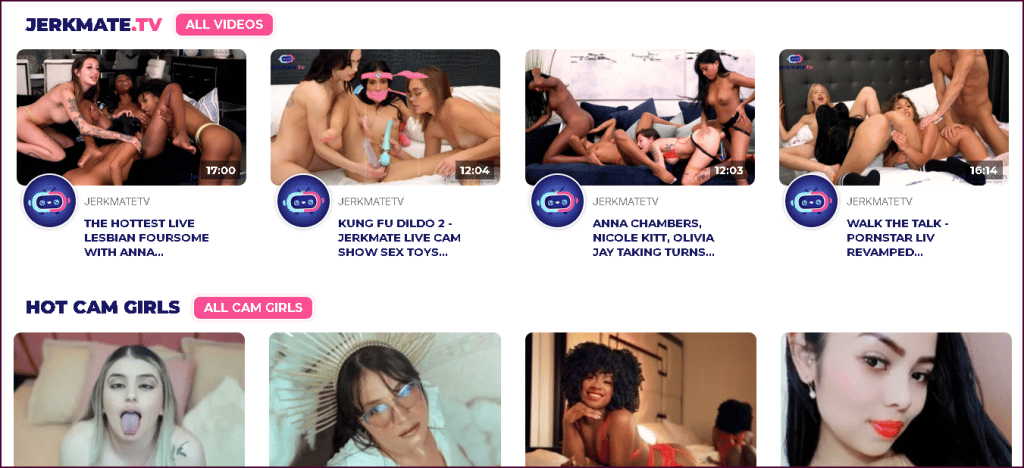 Notwithstanding the numerous sections and live webcam options, the Jerkmate website maintains a neat and orderly appearance. Kudos to the team behind this site; they made it perfect without sacrificing usability. Necessary features like classifications and searching tools are available on the left-hand menu, while the live videos are ideally situated in the center. For much better convenience, the search box feature is positioned at the highest part of this site, so you can do it in a snap when you need to find specific live cam shows or models.
Obviously, the visual characteristics and design of Jerkmate are both attractive and user-friendly. Something I really can't complain about. If you compare this to some erotic sites or similar niches, others may have complicated layouts. But this one promotes simplicity and a convenient user experience. In fact, if you turn out to be using a mix of browsers, like Chrome, Safari, Mozilla, and more, it has a much better adaptability and is easier to go around. The UI doesn't get messy and clash.
I also noticed that the site's design and style are clean and uncluttered, which is relatively unusual for a cam site. I mean, I'm used to disorganized and out-of-style site appearance, so Jerkmate was really a piece of news for me. Obviously, with features like this, rest assured you will have no trouble finding the best webcams and fulfilling your deepest and darkest carnal desires.
Getting Started at Jerkmate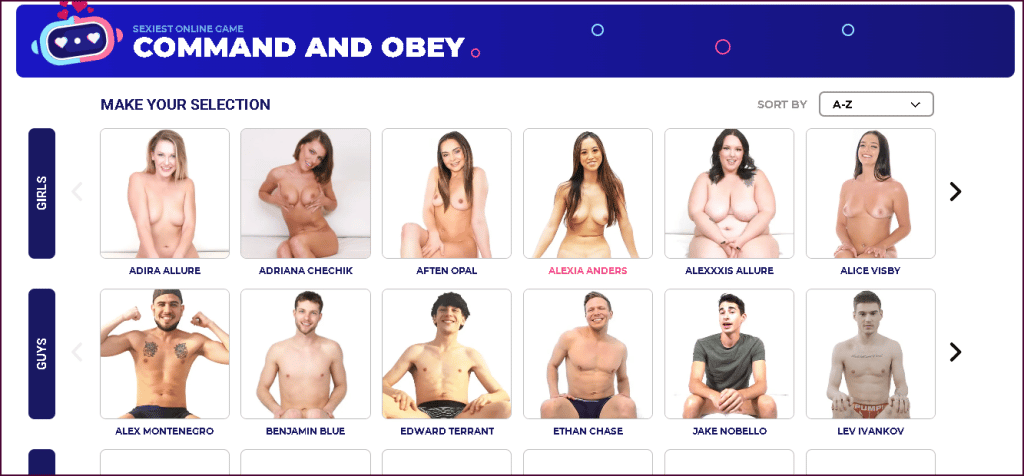 Exploring the Jerkmate site opened many opportunities to critique and commend. But, one thing I noticed is how they managed to make the site's interface a little easier for people and models to interact. There are many ways to maneuver the site, making registering quicker. Personally, I think that these two things are really important since we can't get started with our Jerkmate adventure without enjoying the vibe first.
Apart from favorable usability, registration is one crucial thing that will determine whether a visitor becomes one of the jerkers or just a plain old guest. Once that's finished, you are free to access all the online girls and chat with them whenever you please. For public chats, all users have access to a chatbox where you can send any messages, nasty or compliments, and let the model know your interest.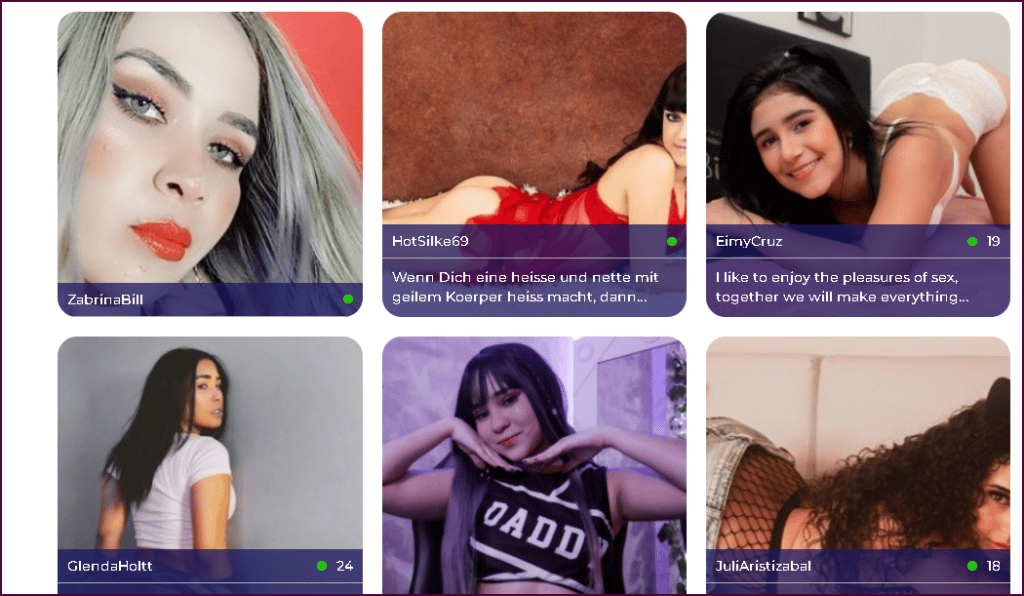 Your experience with Jerkmate depends on your choices. Currently, the site has plenty of live cam shows featuring unique themes and different cam categories. I've seen Lesbians, BDSM, Asians, BBWs, MILFs, Facials, and more — and they are all featured in this collection. Every form of erotic and kinky fetish imaginable is on display here, so don't worry if you have very specific or quirky needs. Just pick from the option, and think of what makes your cam experience worthwhile. Maybe you need a petite model or someone with huge titties. Just remember that whatever obsessions you may have, there's no way you won't find that on Jerkmate.
I mean, there are literally more than a thousand different live cameras accessible here at Jerkmate, and you can do that so effortlessly and conveniently. This site is definitely your best bet in filling your undeniable urges and desires. But if you're still hesitant a little and want a better understanding of what JerkMate may provide you, I guess you should try it out in a day or two and explore the cam options. Who knows, this could be a new experience for you!
Jerkmate's Premium Subscription and Freebies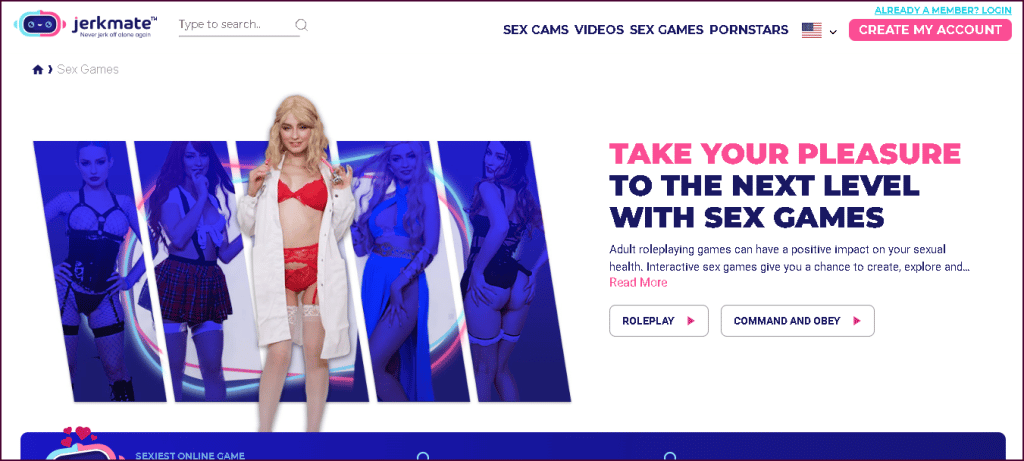 As you already know, Jerkmate is a premium live cam site, so you should pay for a subscription when using private cam shows. Currently, the site also offers free services, but the perks you can enjoy with a paid membership are far beyond the basic subscription. You will definitely enjoy the best and most awesome features of Jerkmate once you invest a little monthly or annually.
For free or basic account members, Jerkmate offers free registration and browsing of the entire site. You may also preview a video for ten seconds and enjoy a limited cam show. You can access every section of Jerkmate, but unfortunately, there is nothing much you can do around.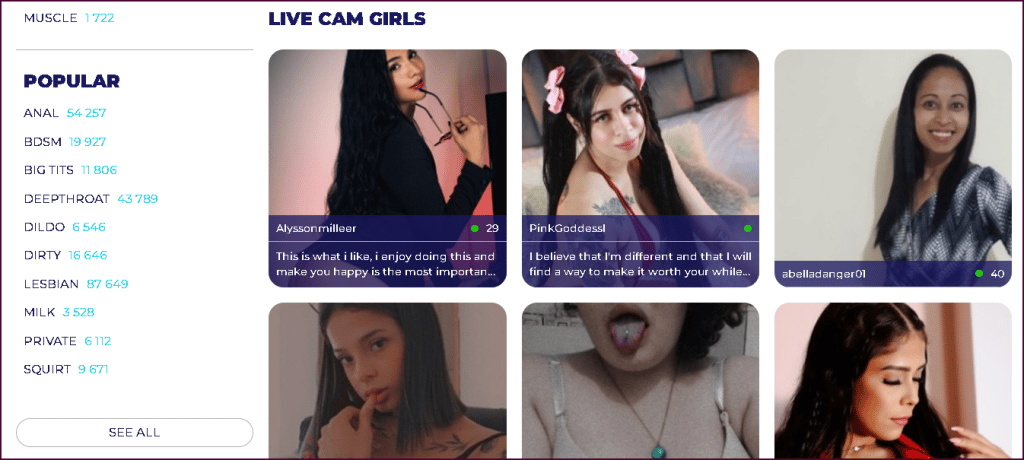 Alternatively, Premium members can enjoy lots of options and unique features at the Jerkmate site. First off, you can rate models' show performances, create a list of your favorite models, send messages, join several private cam shows, and get daily updates of what's new on the site and the models.
Of course, the most crucial perk for all premium members is accessing and enjoying live shows for an affordable credit price. You can even filter models by gender, like gays, straights, and couples. Jerkmate made sure to cater to all their users' preferences, so feel free to explore and stream live fucking starring the most beautiful and perfect cam model.
But above all other things that Jerkmate is proud of, my favorite feature here is the tipping. What's tipping? Well, it's basically giving the model an in-site credit or tips for her fantastic performance. These are only available for premium members, and you can enjoy them when requesting a particular act or quirky performance.
Jerkmate's Pros & Cons
PROS:
User security is one of the site's top priority
Lots of languages to choose from
Reliable customer support
Lots and lots of girl members constantly live on cams
CONS:
Prices are very volatile
Chat interface can use some improvement
---
Top-14 Live Cam Sex Sites Similar to Jerkmate.com: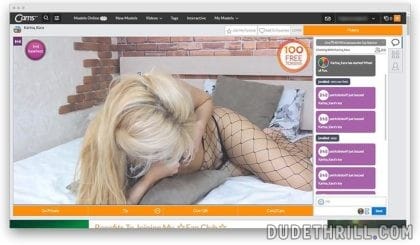 Cams.com is best known for its interactive feature. It has "Connexion" wherein you can manipulate the toys utilized by the models of the site. You can stimulate sex with the model live through the Lovense Max. The Lovense Max is linked with the Nora of the model. The site also takes pride in its Buzzmode feature that makes using the site more convenient. You can tip the models through it. Cams has a generally simple interface so it's easy to use.
PROS:
Its videos stream in full HD
The interactive section
There are new models every day
CONS:
Chatting with models is a paid feature
No pre-recorded videos unlike in other sites
---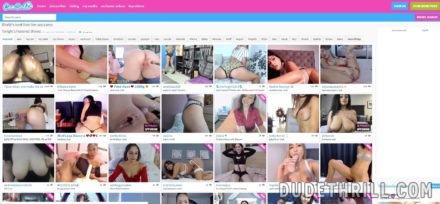 You will never regret ever joining this site. It gives you the quality for the money you spend. The site has two-way audio and video private shows making your interaction with the model more realistic. Upon signing up the site gives you free tokens for you to use and explore the site. With just a free membership, you get to enjoy a lot of Camsoda's features already.
Camsoda review & alternative sites.
PROS:
Cheaper than other similar sites
There are lots of Free cam models
Wide range of kinks categories
One of the biggest cam sites in the world
CONS:
Search engine filters are not very comprehensive and organized
FAQs are not very helpful
---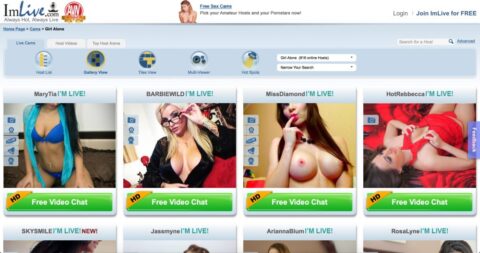 ImLive is considered one of the best live cam site there is. This is based on the awards it got in 2015 and the years prior. It has won at least three times in the Best Live Cam Site category. The site gives justice to these awards though. It has a lot of special features that you will surely enjoy starting from the number of models and performers they have that are from different parts of the world. There are famous porn stars that are streaming on the site as well.
You can read a full ImLive.com review here.
PROS:
Many features for free members
Loyal members are awarded
The site is safe and secure
CONS:
Design could be more appealing
Limited payment options
---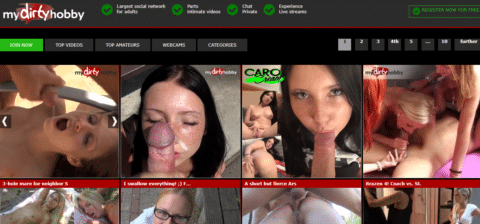 MyDirtyHobby is considered one of the largest adult networking sites. Expectedly, you will be meeting a lot of like-minded people on the site. There are also a lot of amateurs posting their photos and videos. You are sure of quality corny content and other users. Aside from the free posts, if you got a few bucks to spare, there are a lot more features you can enjoy. Site design is good and easy to use.
PROS:
The site is easy to navigate
No membership fee
There are lots of daily updates
CONS:
You cannot save or download videos
Not all videos are in HD
---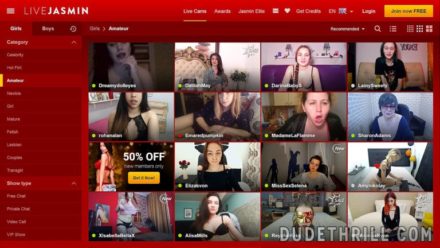 The mere site of LiveJasmin's homepage will give you the atmosphere of class and elegance. You can immediately tell through its homepage that you will have an enjoyable experience with the site. Truly, the site never disappoints since it has one of the best quality when it comes to models. It has invested time and effort in screening their models to give a quality experience to their users as well. However, you must also expect that with the high-end performance they are providing, the price is also high.
LiveJasmin review & sites like Livejasmin.com here.
PROS:
High-Quality webcams and models
Commendable customer support
Fetish categories are very extensive
CONS:
Prices are hidden until you have credits
---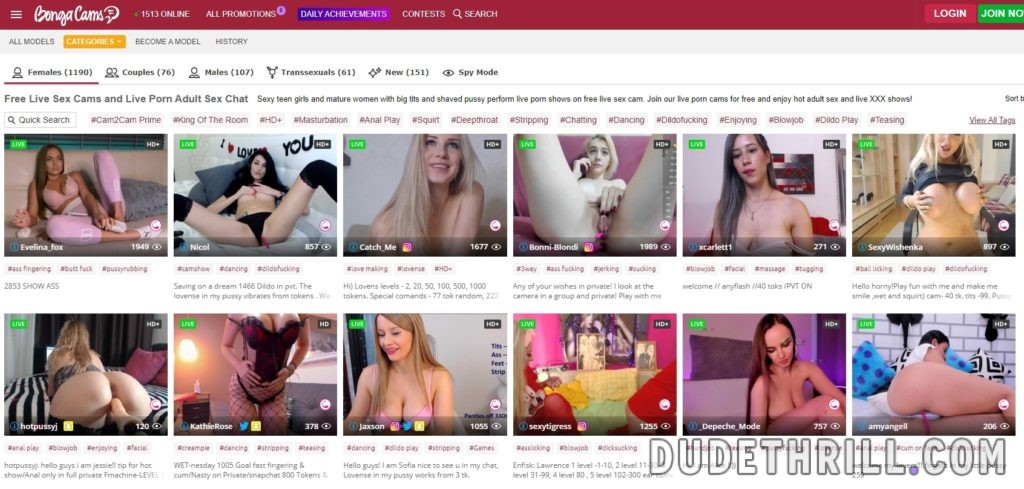 Bongacams is one of the most visited free-to-join adult cam sites. You won't be surprised why users keep coming back to the site. It has a lot of models from amateurs to professionals. Every model has its skill to showcase that will surely help you cum in no time. There is also no problem when it comes to availability since the site is open round the clock. And by open, it means there are a lot of active users whatever time of the day. The models are also from different parts of the world.
Bongacams extensive review here.
PROS:
There are free tokens
Its mobile app is as functional as their desktop site
Shows are worth every penny
CONS:
Annoying popups when on "free mode"
Several models do not speak in English
---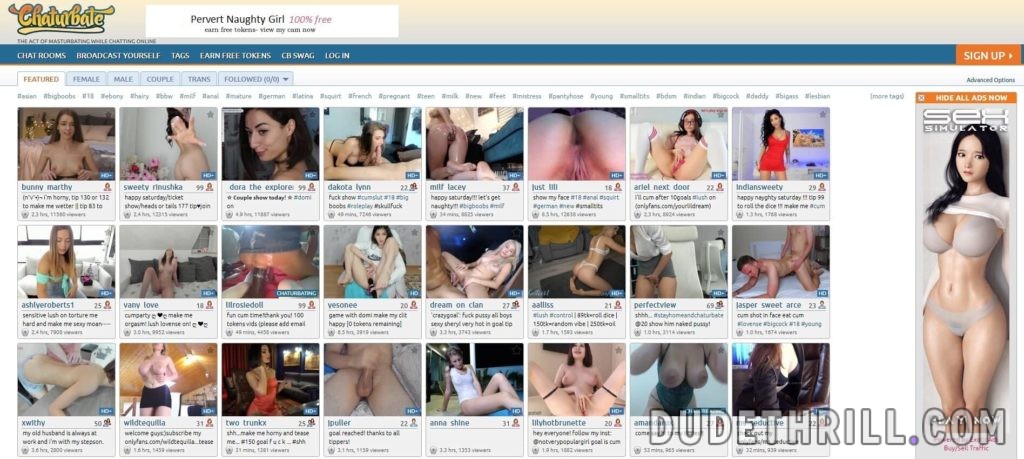 Chaturbate is considered to be one of the top competitors when it comes to live cams. It has gained so much popularity throughout the years. You can watch free amateur shows on the site. However, if you want to up it action a notch or two, there are paid performances by professional models who are willing to show you what they've got in a live show. It may not be the first site to offer live cam but it has become revolutionary when it offered some shows for free which you rarely enjoy in other sites.
PROS:
Free nudes and other sexual actions
Affordable rates
Lots of features to enjoy
CONS:
Setting up a two-way cam can be confusing
Search engine filter needs upgrading
Annoying ads for free members
---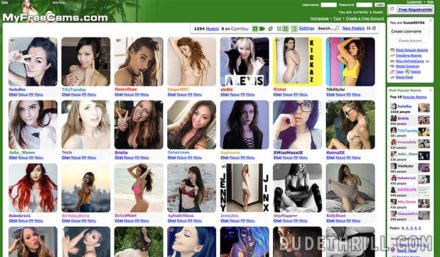 You should not be deceived by the appearance of this site. MyFreeCams is more than what meets the eye. It may look outdated but it has what it takes to compete with other more recently launched live sex cam sites. It has a huge selection of women whom you can easily talk to. MyFreeCams is one of the pioneering sites in the industry and it is an expert when it comes to making its users' experiences worthwhile.
Here's a full review of MyFreeCams.
PROS:
Ad-free
There are a lot of models
CONS:
Outdated interface
No bonuses for loyal users
---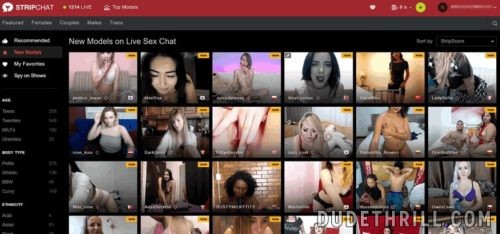 Stripchat is widely known in the realm of adult live cam site. It boasts of its thousands of performers from all around the world. Just the mere sight of the site's homepage will turn you on in no time. There is a lot of explicit content on the site, just here and there. The site has different selections for your different sexual interests. No matter how unconventional those kinks and sexual quirks you have, best believe Stripchat has a person for you.
PROS:
Site is secure
There are a lot of payment options
A wide selection of models
CONS:
No mobile app available
Pricey private shows
The private message is only available for paying users
---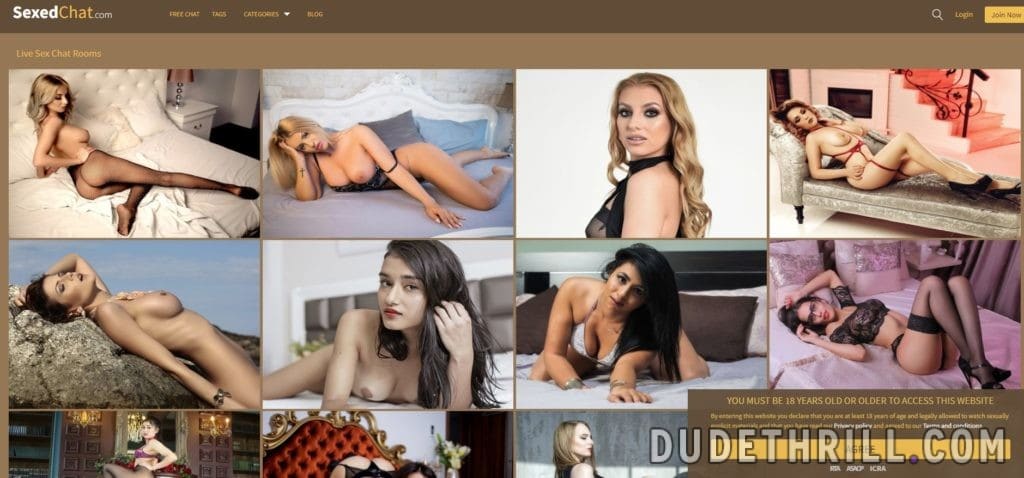 SexedChat is one of the low-key live cam sites on the internet. However, contrary to its low-key branding, just by visiting the site's homepage you'll be greeted with their cam girls. While other sites try to be discrete in their homepage, Sexedchat wants to present you first thing what exactly they can offer you. To make your site experience easy and smooth, the site has an advanced search engine wherein you can choose the category of the cam girl you want to watch. It offers lots of categories, some out of this world.
PROS:
Advanced filter options
Pleasing site design
Lots of cam girls to choose
CONS:
You cannot message the cam girls directly
Few features in general
---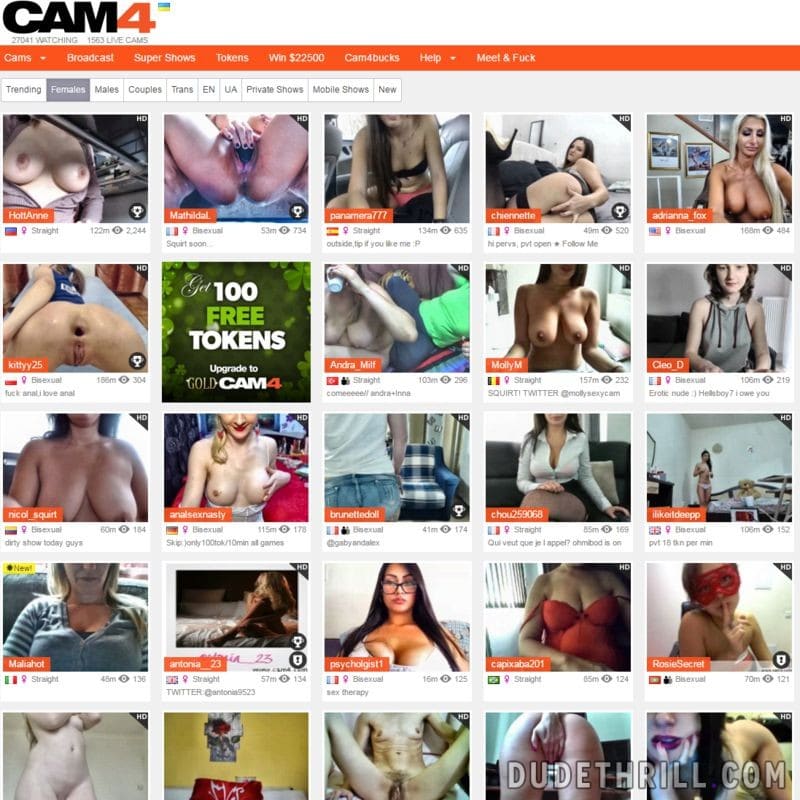 Cam4 may not be as popular as its other competitors but it has impressive features as the top tier sites in the cam world. The site has a lot of amateur models from different parts of the world. Apart from that, the site offers different categories depending on your preferences and kinks — all these features for a minimal fee. The site has a very simple interface making it very easy to navigate and explore.
Check out our review of Cam4.
PROS:
Reasonable prices
Interactive sex toys
Lots of payment options for discrete payment
CONS:
---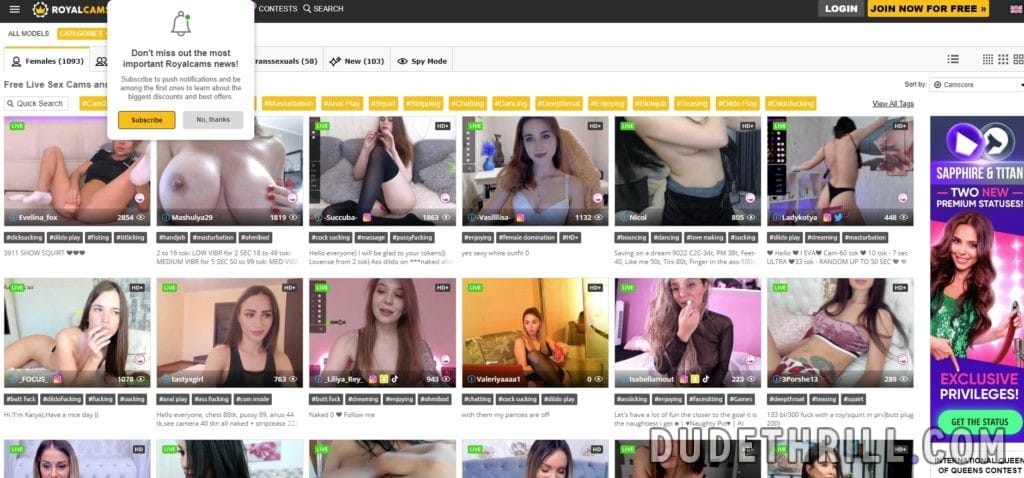 RoyalCams is one of the few cam sites that offer free content. It boasts of a wide array of models in its catalog. They have an advanced search tool for easier browsing and category filtering. It has four different setups for private chat depending on your interest. Unlike other sex cam sites where the models or performers charge different rates at their liking, in Royal Cams cost of performances is fixed.
PROS:
Variety of performers
Lots of interesting features
Consistent pricing
CONS:
No interactive feature
Video chat is for premium members only
---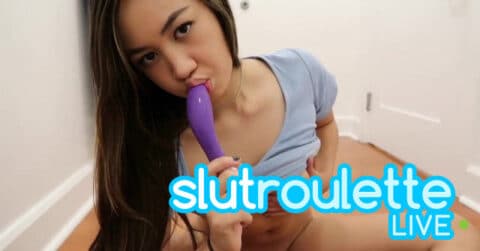 SlutRoulette gave a different spin on their site. Instead of you browsing through all the models and performers and looking for the right match, SlutRoulette provides you a performer. It has some sort of a matching system depending on the options you narrowed down. First, you just have to select a category within which the site will look for models. Then, they will preview you one model at a time. You have the option of whether to chat the model or call pass.
Have a look at our SlutRoulette review here.
PROS:
There are lots of beautiful performers
It has an application and its mobiles version is just as functional
Several features to enjoy
CONS:
Customer support is not very helpful
Too much price variation
---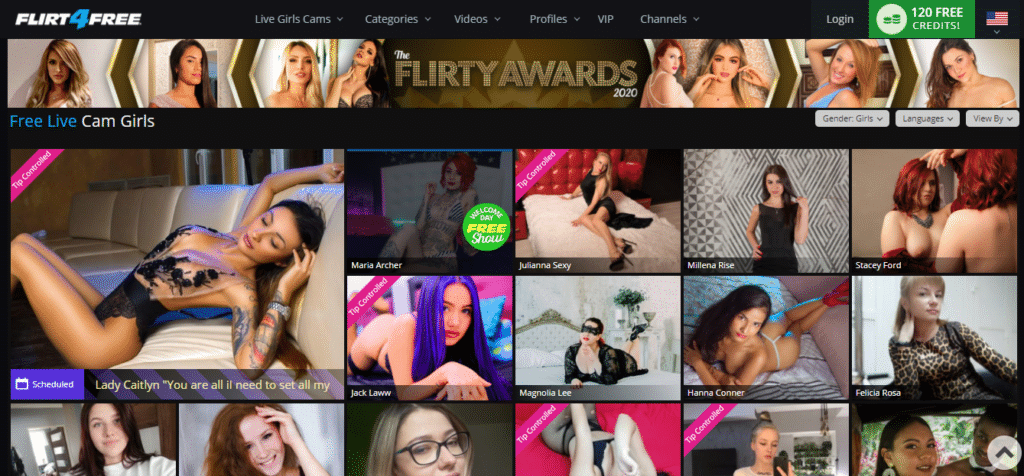 If you are the VIP type of live cam user, this is the site for you. Flirt4Free takes pride of its VIP programs that makes the site irresistible for paying clients. The site encourages you to get to know the models first before you start spending your wealth on them. Aside from this, it gives you tips on how you will be able to spend practically on the site. It definitely puts a lot of emphasis on the enjoyment and comfort of its users.
Check Flirt4Free and its alternatives.
PROS:
VIP Features
Two-way audio and video communication
Good quality shows
CONS:
The search engine is not very helpful
Fewer cam girls compare to competing sites
The point system is only advantageous to VIP members
Conclusion
With all these webcam sex sites available on the internet, masturbating will never be a work of your own. Whether you have the money to spend on shows or not, there is a site for you since you can always take advantage of the free shows on some of the sites. Also, despite the weaknesses of the above sites, its strengths outweigh them. Not only Jerkmate, but all of these sites have been tested and proven to be on top of the line in the industry.
My Personal TOP 3 would be as follows:
#1: Jerkmate
#2: Camsoda
#3: and ImLive.
Good luck beating it to real, livecam girls!
All 115 Other Sites in This Category Worth Checking Out:
Strip Flix Review & 12 Must Visit Free Sex Cam Sites Like StripFlix.cam Show Me 12 Alternatives for StripFlix.cam Will you join me as I stream on unlimited stripping and babe teasing? There is no other site I could ever think about that is convenient, accessible, and limitless in nudity. We shall dig on sex cam […]