Updated on: October 1st, 2023
Fetish Fix
& 12 Best Live Sex Cam Sites Like Fetishfix.com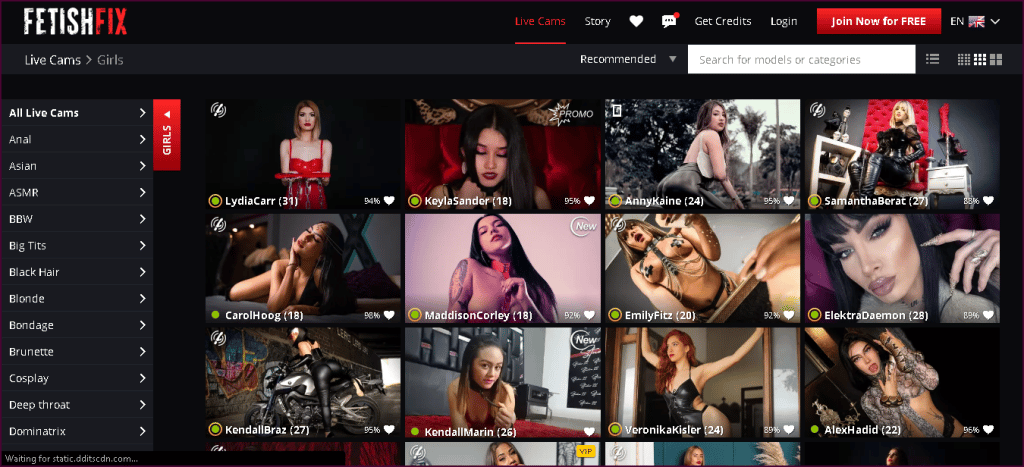 Most of us occasionally hide our own peculiar obsessions that we enjoy indulging in. That's probably why there are plenty of live webcams online because they are the best option to experience full-fetish passion. But every once in a while, it's fun to wander around, explore what other options there are, try out different brands and varieties, and compare prices. FetishFix caters specifically to this niche. Compared to sites with thousands of fetishes and kinks, FetishFix focuses on providing users with just the highest-grade women and a decent collection of fetishes that can be savored and experienced by the overwhelming majority of its users.
Official URL: https://www.fetishfix.com
Fetish Fix: Your Quick Fix for Your Unique Fetish Obsessions
The aesthetic appeal of FetishFix is undeniable. Intensely seductive air of mystery and darkness. And so are the ladies who work there. For the time being, at least, this is a women-only luxury webcam website, and the combination of this novelty and the platform's relatively limited number of performers succeeds admirably in creating an atmosphere that is both exclusive and passionate.
You may use any method to narrow down the over 100 women online anywhere at a particular moment based on their physical attributes, cultural background, personal vibe, or obsessions. There is a filtering menu on the left-hand side of the screen with all the major sections listed and sorted alphabetically.
There is also an extensive search option that is pretty helpful when hunting for specific fetishes. Even though the categories are essentially similar, this one allows you to select numerous options, focusing on the precise result set you need.
Beautiful & Unique Live Cam Models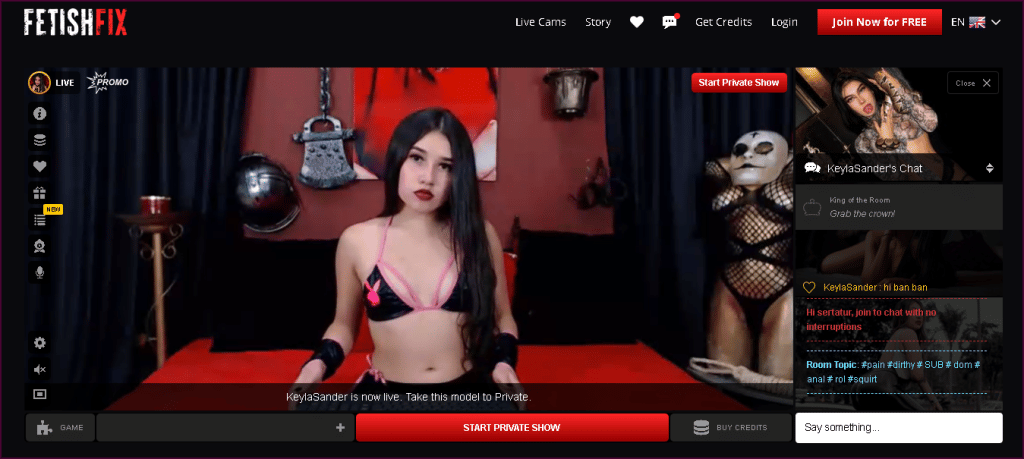 When it comes to live stream webcams, FetishFix performers are unparalleled. These veteran experts' performances are pre-screened to ensure they meet the platform's quality criteria. For such a modest venue, I am impressed by the diverse range of ages, physical features, and ethnicities represented among the entertainers.
While many fetish models feature scenes set in dark, foreboding chambers, every model's hideout is uniquely decorated with devices, sex decorations, and props associated with her distinct obsession. Several streamers prefer to have their facial features occupy the entirety of the display. In contrast, others prefer to employ unconventional camerawork to draw attention to specific bodily features such as the foot, ass, or boobies.
Similarly to other paid-for services, nudity is not permitted in the public chatroom, and there is a time restriction for unregistered users to view the public streams. After that point, you are free to consume more than you desire. Women on the website have one primary objective: to have a private session with you so that you may stream and perhaps control them while they cam play.
Fetishfix's Live Stream Access Through Smartphone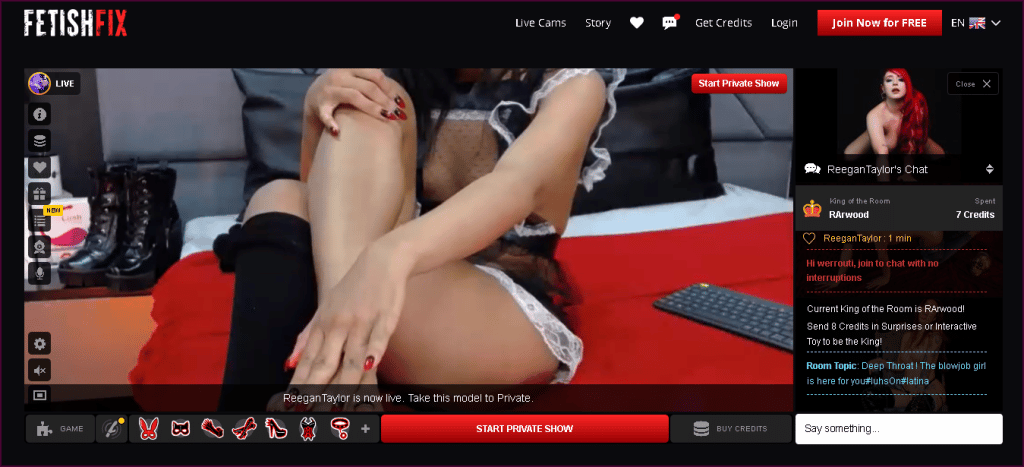 Among the FetishFix platform's numerous strengths is its smartphone cam feature, which is a breeze to employ and visually stunning and designed with attention. When you first arrive, you'll see three vertical lines on the upper left representing the various login and registration alternatives. On the right side is where the regular list of categories can be found.
Remember that using "cam2cam" on a smartphone is technically possible but might incur additional charges. The video fills the whole display whether you hold your smartphone in portrait or landscape orientation. Also, the chatroom is visible, so you can see the entire video streaming regardless of how you're using it. The FetishFix website even has a neat function where you can randomly be sent to a different woman by simply flicking your thumb from left to right.
Superiority in Video Production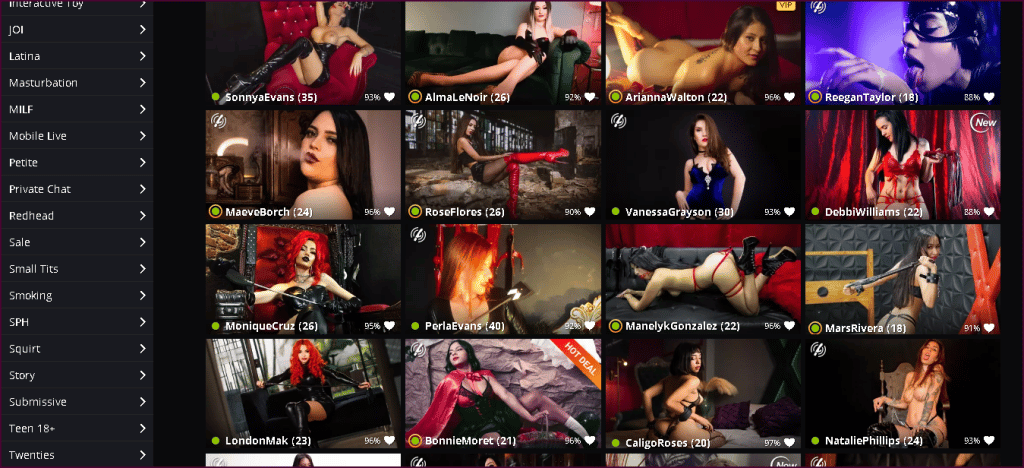 FetishFix is generally a high-quality live cam site and experiences exclusive high-definition resolution live webcams. These categories can be filtered by using the extensive search tool. While not every webcam is flawless, you'll find that most live stream shows are in stunning 720p and high-definition resolution, which is incredibly top-quality standard and appears incredible on smartphones. I expect this quality from FetishFix, considering it is a premium live cam destination. Certainly, if it's the other way around, I'd be so upset and utterly disappointed by the subscription purchase.
Also, before entering a chat, please enable and increase the video resolution by clicking the "HD" option to experience the level of quality I'm talking about. Otherwise, you'll encounter live streams in standard resolution. You won't also find the HD option if the entertainer does not use a high-definition camera.
Numerous Chat Features of Fetishfix.com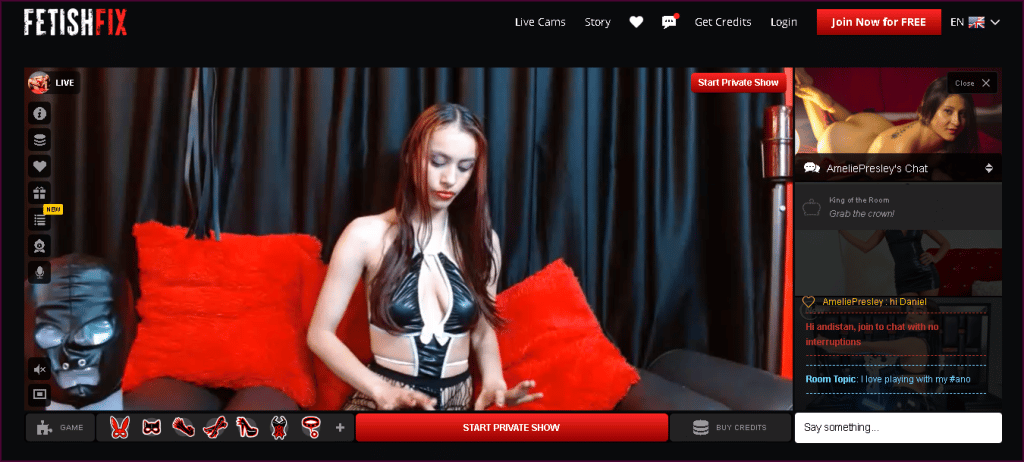 <li><strong>Free chatrooms</strong></li>
Similarly to other subscription websites, you have the opportunity to meet the performers on FetishFix using the free chatroom. In the case of "fetishes," this is particularly critical since there might be ladies with whom you share similar sexual devices or exhibit preferences. Keep in mind that no adult content is allowed in the open chatroom, although you may come across some women wearing skimpy outfits. So, that's already a massive bargain without paying a dime.
<li><strong>VIP performances</strong></li>
Choose the VIP Show tab on the left-hand screen to join the women for their upcoming activities. You'll find yourself in the company of people who share your interest in seeing a terrific concert at a lesser cost. With several VIP performances lasting fifteen to twenty minutes for only a couple of credits, you get a good deal of bang for your buck.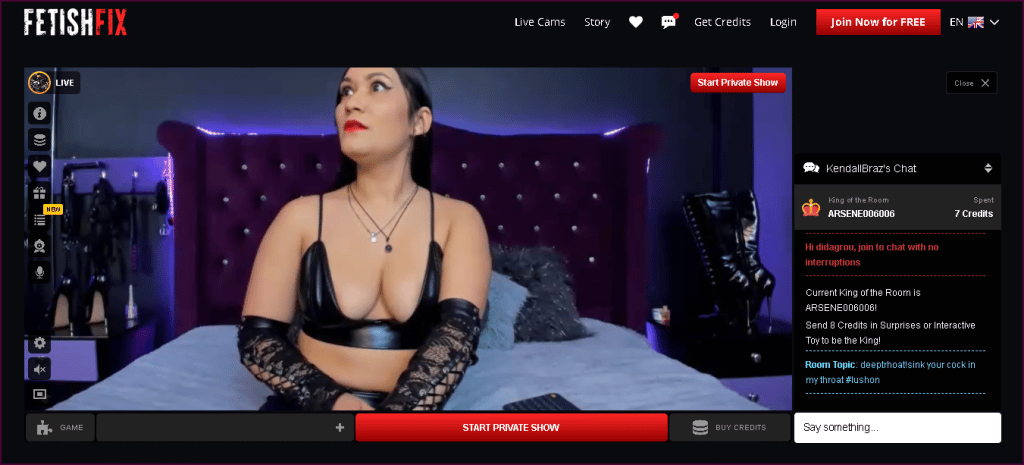 <li><strong>Private chat sessions</strong></li>
Private Chat is where all the excitement takes place — where your fetishes can flourish, and you can experience the full range of sensations. The length of the performance in a Private Chat session is entirely up to you; however, I suggest working out all the kinks in some free chat rooms before heading to the major event. It's also worth noting that integrating video and sound into a private live chat session will increase the cost of the session by between one and two dollars every minute for each function.
<li><strong>Free "spying" option</strong></li>
You've found the right place to save money and satisfy your passion and love for streaming. To find women not yet in a private conversation, look for the "orange" marks on their accounts instead of the "green" dots. To see the models' spying rates, simply click on their profile picture, and it will automatically show up. Upon registration, newbie users are given access to 10 complimentary previews. Whenever and wherever you want to sneak a peek at your favorite shows, all you need is 20-seconds of free time.
<li><strong>Real smartphone streaming</strong></li>
Each model within this niche broadcasts using their own smartphone live stream, often in public, which could result in a diverse range of sensual, filthy, and entertaining interactions with the models' everyday lives. Because of the convenience of smartphone chatting, these girls generally demand less than their desktop counterparts.
How to Register and Is It Hard?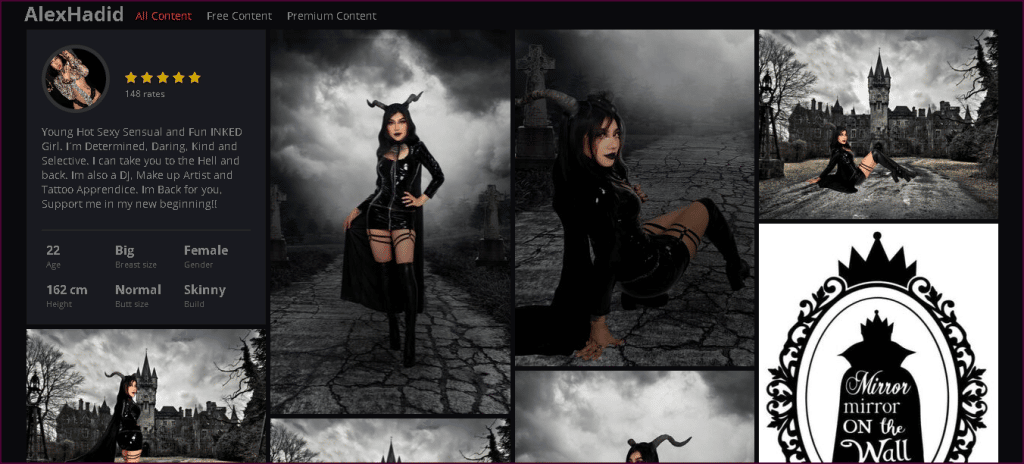 The registration procedure of FetishFix, much like the entirety of the website, has been simplified and streamlined for your convenience. Registration requires only a preferred name, passcode, and valid e-mail address. Take note that names are not necessarily your real name. It could be your nickname or a simple online made-up username – whatever you prefer. You can stay in any public chat room longer than you intended unless the performers throw you away. Typically, users get disconnected from the chat when the performers see they don't have credit points in their accounts. But I advise you to authenticate your e-mail address first because the system won't acknowledge your account entirely until you do so.
Here's What You Need To Pay at Fetishfix.com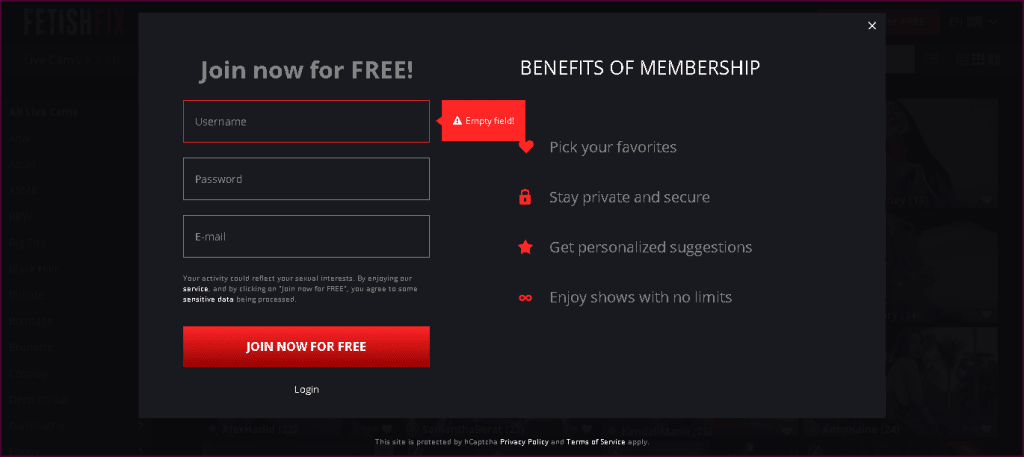 FetishFix's minimum charge is only $1.20 per minute, whereas a private performance often costs $2.80 per minute. You may expect to spend an additional dollar or two to take your intimate cam2cam experience to the next level and incorporate your personal webcam and microphone.
You can also see a section labeled "Sale," which features the platform's most reasonably-priced live cameras. Once you authenticate your account, the website will offer you 9.99 credits, equivalent to $10. Check out the VIP Performances section for a multiple-cam play that could potentially save you a lot of money, with prices starting at just $1.20 for fifteen minutes.
Look for models whose profile pictures include the words "New," "Discount," and more to locate the best deals on live chat rooms. To narrow down the selection of available live shows on the site, there's a sophisticated filter located at the upper right screen. This feature allows users to hunt down models doing live cam shows based on their preferred factors like the type of shows, rates, specialty, and more.
The Club Elite Membership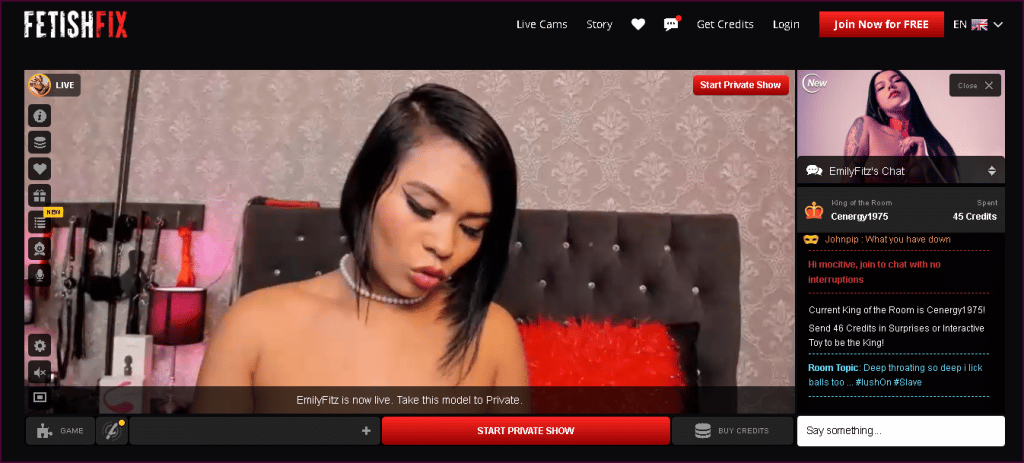 "Club Elite" is the name of FetishFix's subscription service. After making your initial payment, you will be considered a "Crush" member and, therefore, an official member. Please be aware that there are no tangible benefits to joining or progressing up the subscription level; however, it could significantly impact how entertainers react to you when you drop by their chat rooms. You can say you'll be treated extra special compared to the regular guys in the chat.
Separating yourself from the pack requires you to progress through the tiers from "Crush" (the beginner's stage) all the way to "Casanova," the highest possible achievement. If you participate actively after an upgrade, you can maintain your higher status permanently; otherwise, it will expire after 60 days. As you use your credit, you'll accumulate "points." You will always get points if you use your credits for exclusive conversations, cam2cam chats, or virtual gifts. Every membership tier requires a certain minimum number of points before the upgrade is possible.
Pros and Cons of Fetishfix.com
PROS:
Affordable and flexible subscription packages
Beautiful models
Incredible interface
Lots of features
Numerous chat options
Free chats are available
CONS:
Only female models are available
Some performers' rates are pretty pricey
---
12 Best Live Sex Cam Sites Similar to Fetishfix.com: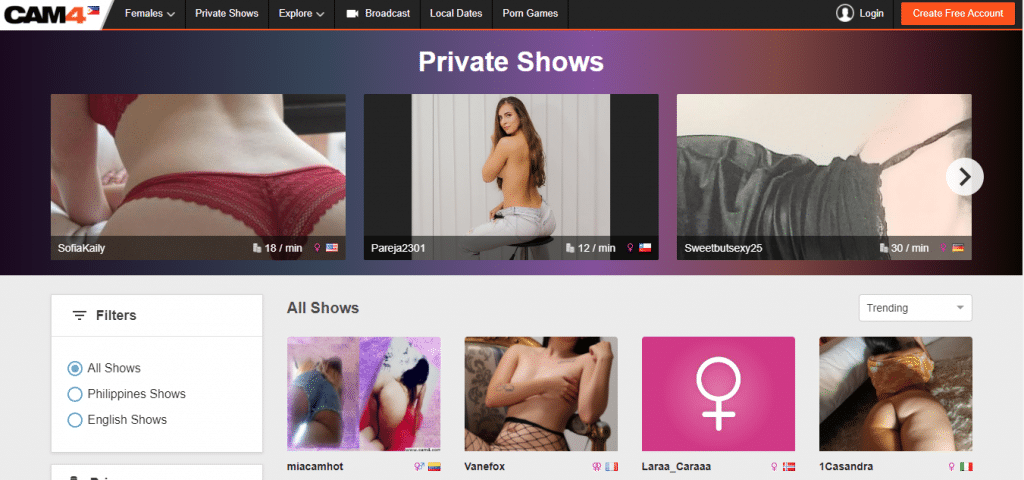 Cam4 is operated by the Granity Designated Activity Company and broadcasts one's own shows and events over the Internet. The first freemium cam site, Cam4, was launched in 2007 and has since gained considerable popularity. Many different types of people—men, women, and gay couples—broadcast their events.
Amateurs mainly use this camera site in making amateur Webcam videos. Customers can buy virtual tokens for an additional fee. They are best used to watch shows and reward the performers, or in the hands of the voyeurs to show you their private stuff.
Thanks to the site's early online porn features, it has gained a lot of popularity, and now it is highly regarded as one of the most valuable webcam sites for everyone who enjoys camgirls. Over the past, people have only used film; nowadays, you can also use the Cam4VR app, which is available on the Cam4 platform, which captures 360° 3D video.
Here's the full review of Cam4.
PROS:
Numerous cam models
Plenty of searching options, tags, and categories
Virtual Reality Shows are available
The fantastic customer service team
Offers bonuses upon registration
CONS:
A limited number of cameras in HD quality
---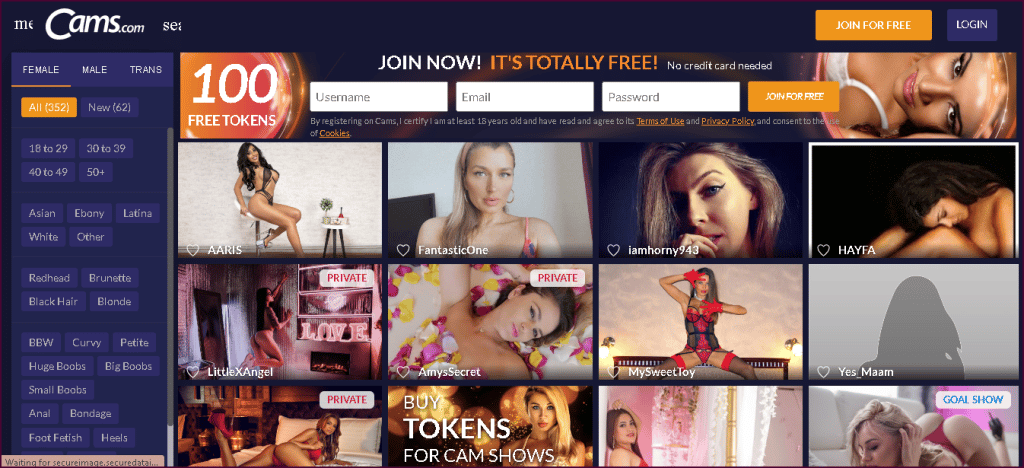 Have you been feeling tired while watching porn all day? Want to try a real sexy cam show for a change? Why not head over to Cams.com and experience real videos from horny models. Once you visit this site, you will never miss any cam shows. Above all, you can interact with the models when you register.
Click here for a full review of Cams.com
PROS:
Plenty of models available for you
The site is simple, and the design is easy
Division of videos is according to categories
CONS:
You need to register to use the chat feature
Quite expensive membership
---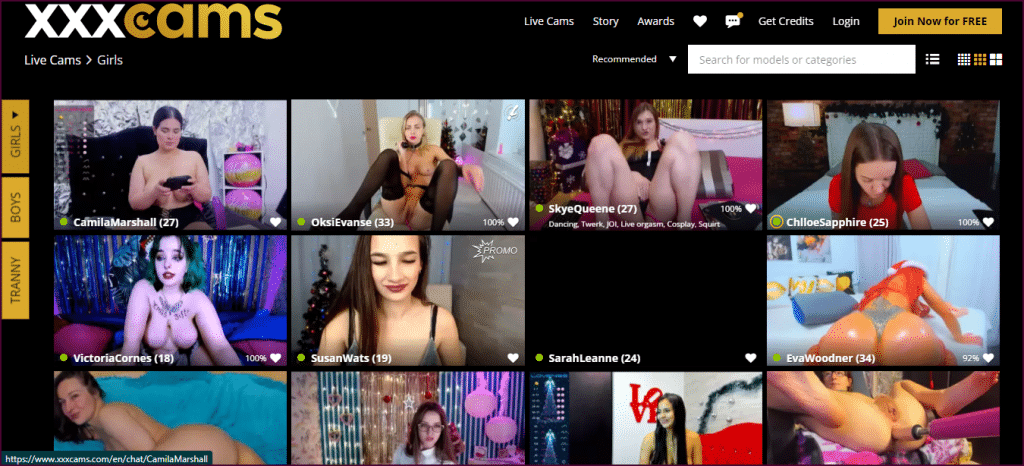 xxxCams is just a regular sex cam site online, but its features and services are no ordinary. As the title suggests, the service features kinky sex cam footage with sexy hot chicks. But, if you're thinking they are just regular chicks putting up a show, then think again. You can enjoy professional and amateur cam models here and even experience an exclusive sex performance with a pornstar.
The xxxCams site will give you breathtaking "seats" imaginable because the majority of them use brilliant high-resolution cameras. Certainly, it's like having front-row seats in a blockbuster Hollywood movie!
PROS:
Shitload of girls to chat
High definition cams
Free viewing of cams once registered
Truly good looking girls
CONS:
No peeking without registration
Private chats are pretty expensive
---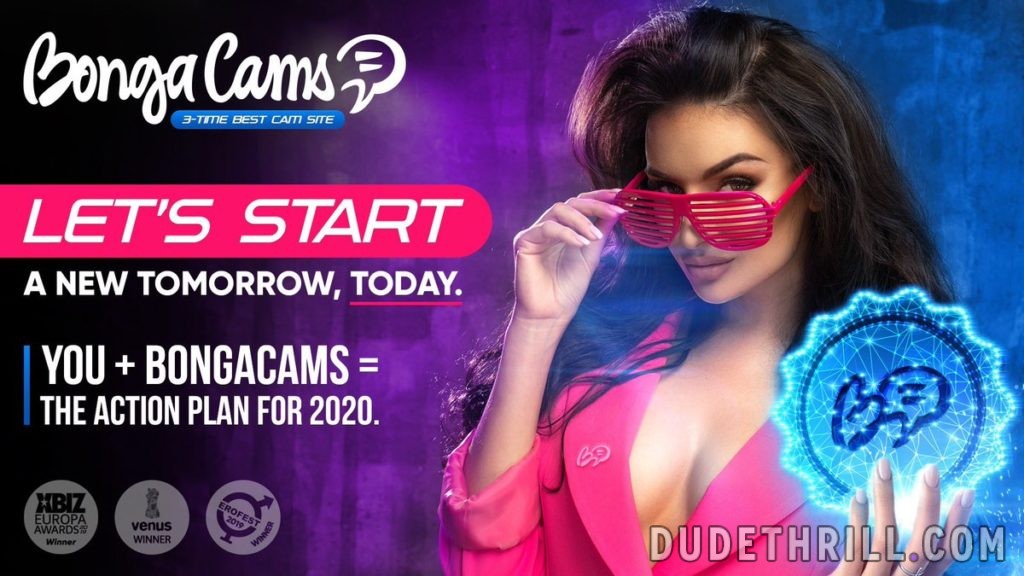 As the name indicates, this is site is for live webcam cams in which you can search for many of the hottest models and one of the most acceptable money system applications nowadays. There are thousands upon thousands of camcorders to pick from, so you're hardly likely to feel upset. And there are countless options to find a decent live stream woman for yourself, on top of it all.
Click to see the full review of BongaCams.
PROS:
There are tons of HD streaming camgirls
Uses token system and incentives
Premium members enjoy special features
CONS:
Annoying pop-up advertisements
Requires paid subscription to use site's features
---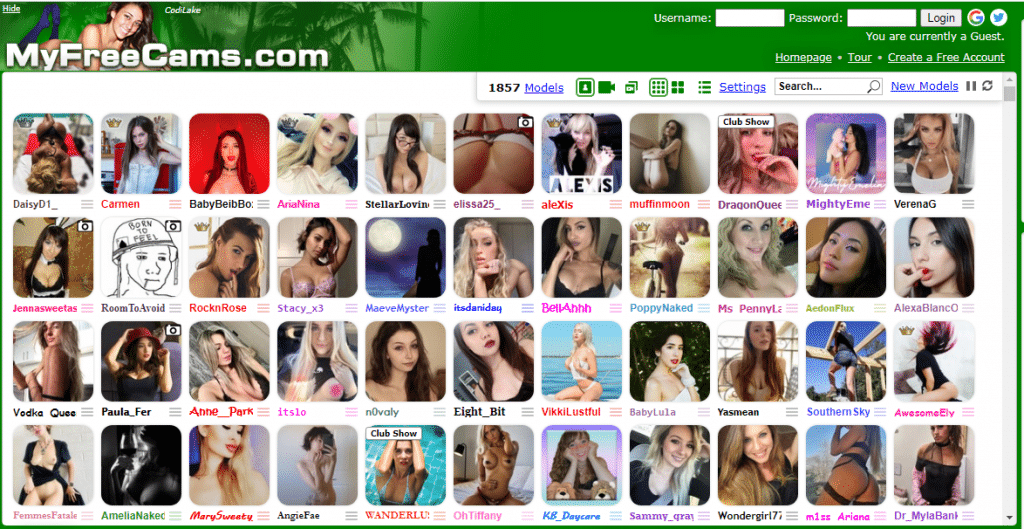 Myfreecams.com is a good cam place to visit. Not only are there no men around, but women make up the vast majority of the actual performers in the site, so any chaser who searches for wieners will find this paradise a curse. This website will undoubtedly cater to any level of consumer, no matter how demanding they can get. Thanks to its incredible selection of active user models and great token rates.
Besides having tens of thousands of quality models, this is one of the most challenging and well-designed sites we've seen on the Internet today —offering hundreds of other fresh concepts every month to keep things new and exciting.
Check out the full review of MyFreeCams.
PROS:
You can browse as a guest user
Security is reliable in protecting sensitive data
It has more than 23 million worldwide members
Efficient mobile version and does not take up much space on your phone
Premium membership opens up more amazing features
You can register as a model and earn money
High-quality shows and videos
Wide range of gorgeous and horny cam girls
Customize your profile
Join model's chat room and participate in a conversation
Monitors every user after registration
CONS:
The mobile app is not yet available
Male users dominate the members of the website
---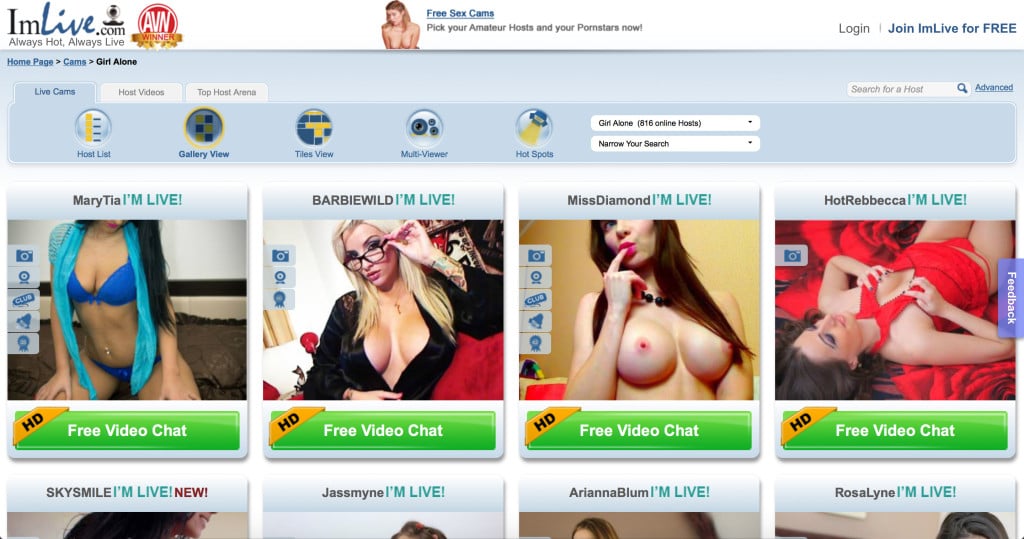 Imlive.com is a unique live sex cam site made for those diverse people. These people are those who really need to incorporate a little more excitement into their stressful schedules. Truly, it is one of the internet's very famous Livestream chat sites and we already understand really why.
Besides, in terms of producing hot females on the internet, Imlive.com presents numerous user preferences. In other words, with just a click of the mouse away, you can indulge loads of free pleasure camcorders with an amateur or beautiful pornstars. Ultimately, to fulfill your sexual urges, these good looking women from all around the globe are all here.
Take a look at the full review of Imlive.
PROS:
Split into three various types namely, Host Videos,
Live Cams, and Top Host arena
Searching is not hard
HD videos with a bunch of sensual and beautiful girls
The browsing experience is considerably simple
Numerous different videos with a collection of distinct varieties all for users' satisfaction
CONS:
A bit confusing which video to watch because of a wide selection
---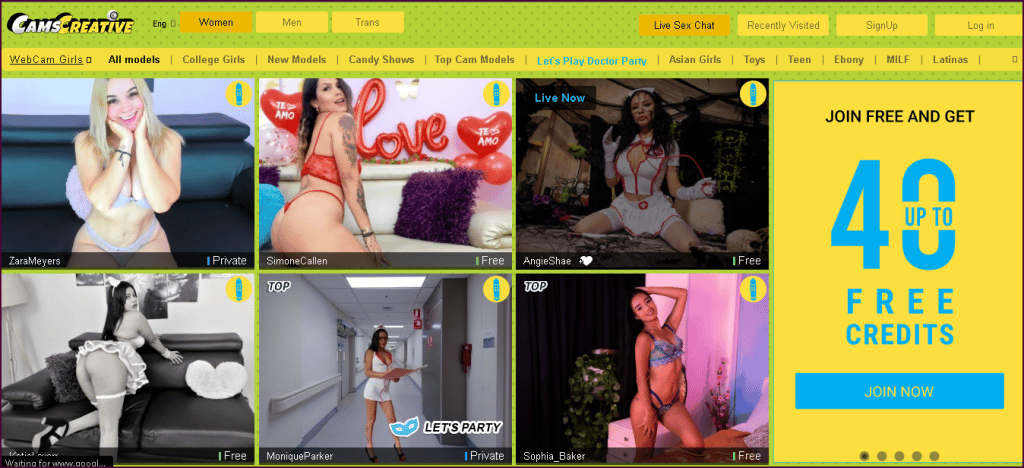 They are pretty new to the adult cam site industry, and they have the best, most creative, and artistic way of introducing their models. Creativity mixed with hot and sizzling sexy babes is how Camscreative do their thing. With the creative and artistic sides shown in every corner of the site, it will really get your blood and juices flowing in the right places, ready for some fun time.
All the sexy babes on the site offer the best experience via webcam, and Camscreative didn't disappoint in their lineup of models. Aside from the usual webcam stuff I've been used to doing with other sites, they also offer exclusive and unique site features, which I definitely enjoyed.
Here's a full CamsCreative review.
PROS:
Unique content and a wide variety of shows
Members can enjoy a lot of freebies and perks
Fetish shows by models are very in-demand
Models can do any task you want during private shows
Lots of show variety to choose from
Models are from different countries worldwide
Great variety of models and not just limited to girls
Couples, transgenders, solo guys are also available for shows
Interactive environment for both users and models
During private shows, users can control the model's vibrators
Affordable pricing with many perks
Excellent customer support available 24/7
200 minutes of free live chat are given to members every month
Videos are made of HD quality
Creative and artsy website design
Virtual gifts can be sent to models to show appreciation
CONS:
No HD marking, so it's pretty tricky to navigate
If you have low credits, models rarely interact with you
You cannot write comment reviews
No indicator for the availability of models (online status)
---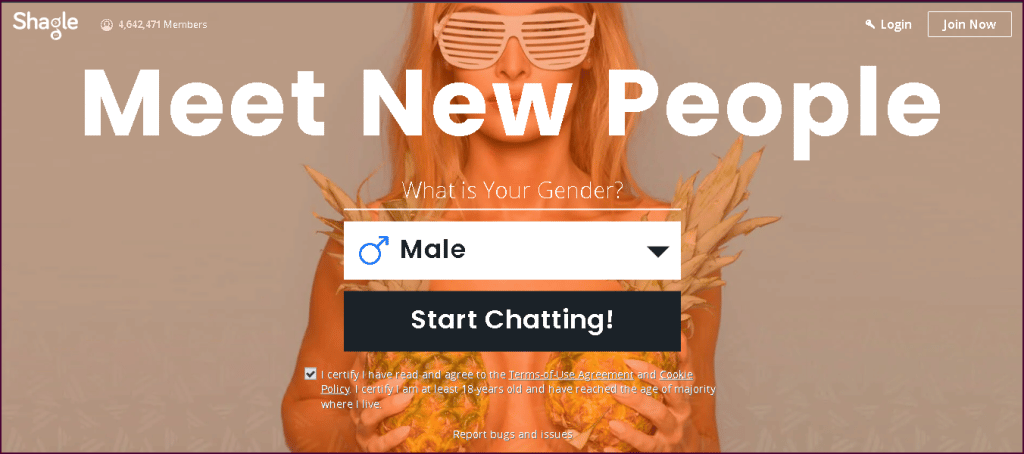 If you are considering a superb venue to video chat with strangers and gorgeous hotties, then certainly, the community of Shagle would be an excellent option for you. You can discover lots of diverse people with various interests on this page.
Hence, creating a connection and understanding are the main focus. Also, it has an outstanding balance of people aged 25 to 55 years old, suggesting that you can always find the right match on this platform regardless of how young or old you are.
PROS:
The intelligent algorithm ensures you will not talk to the same person two times
It has millions of members around the world
A maximum of 5 minutes will require to register
Free members have plenty of benefits and feature to enjoy
Available in 70 different countries
Rule s and regulations are available and required to follow to maintain the user-friendly experience
Features and communication tools are plenty
It does not require personal information to register
Free sending of text messages
Free use of live video chat
No language barriers because of Translation Tool
CONS:
Not available in-app version
You cannot access additional features using a free account
Video quality is average
---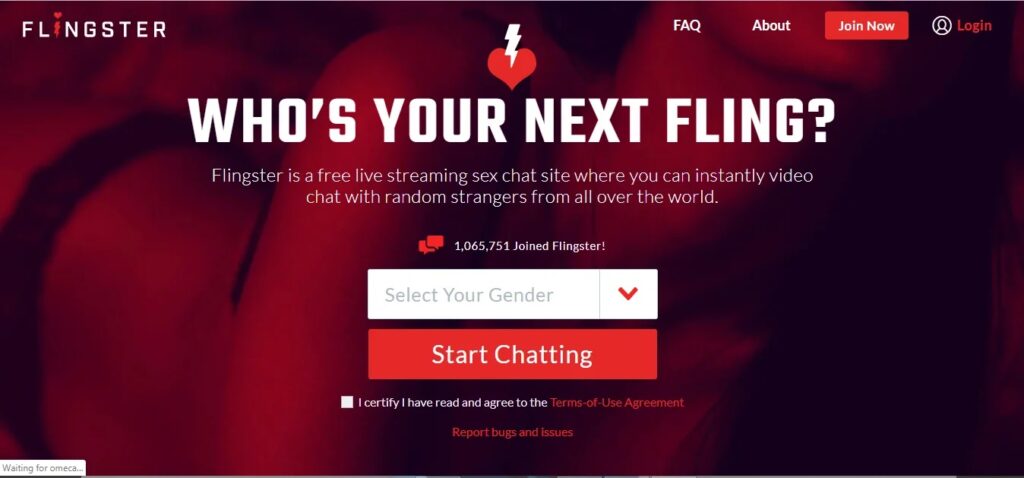 Flingster is a must-visit random video chat for a meeting, hanging, and making out with singles. On this website, the application process is indeed speedy and convenient. So, it won't be wasting much of your energy at all. Compared to several other dating websites, even free accounts can use message and video chats without paying.
On the other hand, paid subscribers have additional features that are indeed unique. Meanwhile, Flingster similarly provides discreet identification while chatting before you consent to a spontaneous, quick fling.
Check out the full review of Flingster.
PROS:
Unspecified character is a choice
Everybody is excellent regardless of sexual orientation or gender
The signup procedure is available and relatively simple
The site's design is simple; however, understandable to navigate
CONS:
There are occasional phony profiles reported
---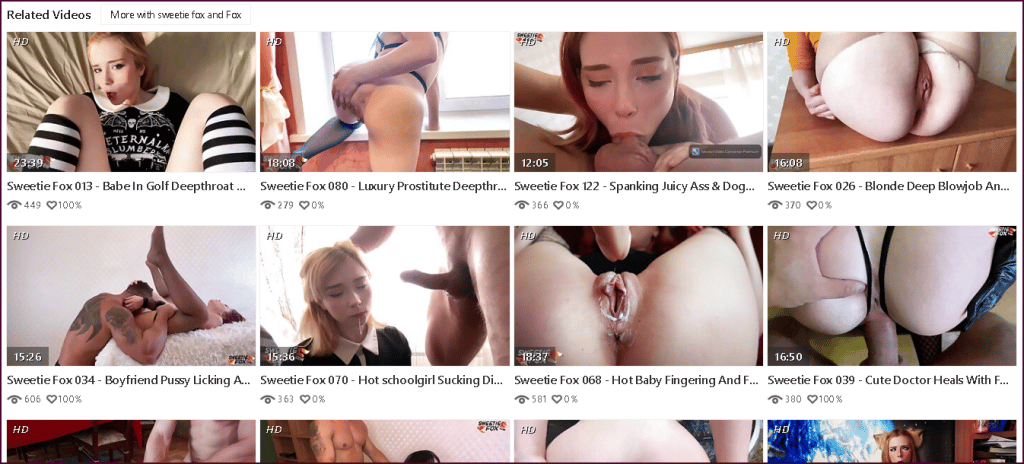 CamBro is definitely my ultimate go-to site for cam pornos and live sex videos. It has an amazing collection from CamSoda, OnlyFans, Snapchat, Chaturbate, etc. The page has thousand upon thousand of videos available, and they are not stopping until everyone drops. But obviously, a site won't become huge without the help of its hot cam models. So, CamBro is proud of its amazing and ever-gorgeous models who always make cam shows extra spicy and delicious. I can definitely assure you that all the best possible outcomes and performances will be mind-blowing.
Click to see the full CamBro review.
PROS:
Thousands of cam sex videos
Features lots of live sex cam sites
Models are plenty and all gorgeous
Frequent updates
Free to use
CONS:
Lots of ads and redirects
Some spam ads
---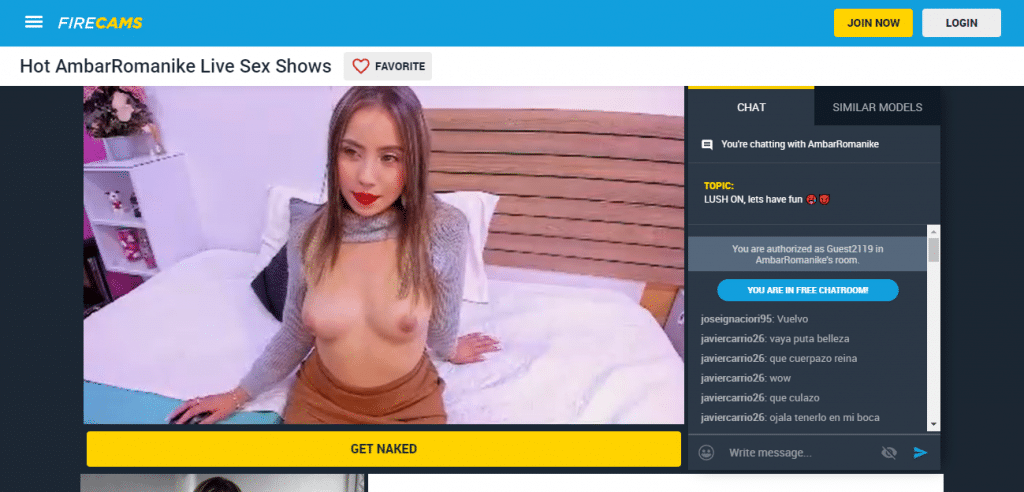 FireCams offers a wide range of live streaming show options and essential features to choose from. Like many other live sex cam services, this one provides interactive shows on sex toys, a large selection of hot camgirls, pre-recorded performances, and exclusive conversations for a modest price (in tokens).
Learn more about FireCams with this full review.
PROS:
Plenty of authentic and verified models
High definition webcams
You can switch SD quality to HD quality cams
Excellent search and filter tools
Affordable chat prices
Lots of freebies for new users
It has a free chat option
CONS:
Pop-ups to signup
Requires tokens to join private chats
---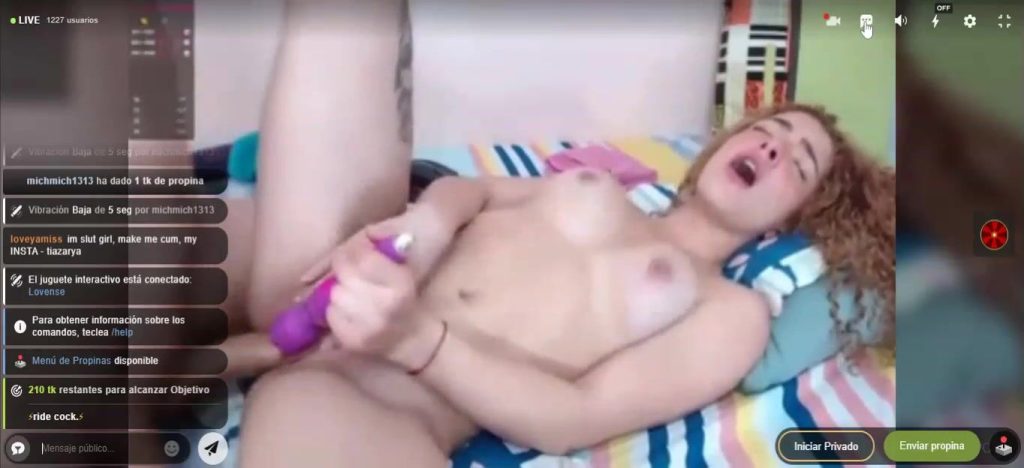 When we visit a sex webcam site, we already have a pre-existing notion of what to expect. Of course, that includes gorgeous cam models, high-quality resolution cameras, and pleasurable cam shows. On that note, Extasy Cams really top those expectations. Extasy Cams is really straightforward in bringing us what we expect it to be. Perhaps, the only twist I was really excited about here is the live show rates. Compared to other cam sites, this one is really reasonably cheap. You can watch live shows and sex for only $0.49/minute.
Check out the full review of Extasy Cams.
PROS:
Simple design but elegant
Lots of models available
Some cams are HD quality
Very affordable cam model rates
Registration is free
CONS:
Lacking features
Unsatisfactory customer support
Most models have Average quality webcams
Nothing much to do with basic membership
---
Conclusion
Whoever enjoys a high-quality experience and is passionate about fetishes without being tied to a specific subgenre will feel at home on FetishFix. The integration of weird obsession and premium live cam entertainment isn't as prevalent as you might reckon, considering that "fetish," "kinks," and sexual obsessions are typically a limited market for free-to-play channels. But FetishFix is treating "fetish" with respect, which it warrants. The site has the finest works in the live cam business, with a high-definition value, fantastic sorting alternatives, a superb smartphone version, and occasionally free reward points. I dare you to look into FetishFix today and experience all the good things of a fetish-focused live cam site.
All 113 Other Sites in This Category Worth Checking Out:
Fetish Galaxy Review & 12 Best Live Sex Cam Sites Like FetishGalaxy.com Show Me 12 Alternatives for FetishGalaxy.com Welcome! Today, we're strapping in for a journey that's bound to tickle your curiosities and awaken your inner desires. Don't tell me the name "FetishGalaxy" didn't already send your imagination into overdrive. I mean, it's like a cosmic […]