Updated on: October 1st, 2023
CamBro
& 12 Must-Visit Cam Girl Video and Live Sex Cam Sites Like cambro.tv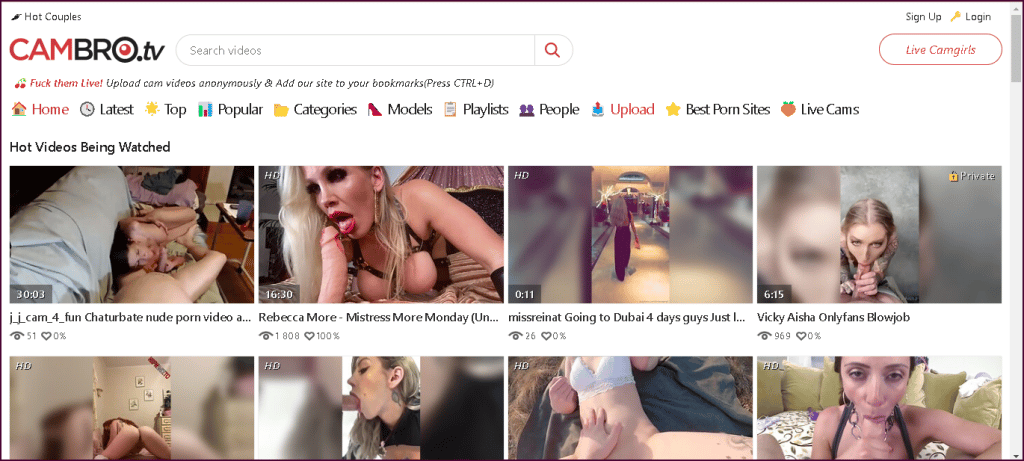 Ahhh, live cam. Nothing beats the cam girl video, live sex, and real-time masturbating sessions of gorgeous women. So, I'm always on a quest looking for new and perfect cam sites that has all the goodness of live, cam, and sex. But with so many sites nowadays, finding free but quality cams is quite challenging. Let's consider that a shitload of them are tip-sustaining or require premium subscriptions. Good thing I stumbled upon CamBro, the holy grail of all our porn needs for free! Finally, I can enjoy unlimited cam girl videos and live sex from numerous sex cam sites. Also, seeing its fast popularity rising, I'm even more curious about what this site can offer. Let's go and take a closer look below.
Official URL: https://www.cambro.tv/
Ultimate Cam Sex-perience with CamBro
Around 2018, CamBro started operating its cam sex experience. Of course, as a newbie at that time, nobody thought that CamBro would give so much cam sex and porn. But, oh boy, little did we realize, this site would grow and become what it is now. Around a year later, or sooner than that, its site traffic has increased day by day. Nobody has ever thought of that, but it looks like the people appreciate its craft and the explicit entertainment it gives.
CamBro is definitely my ultimate go-to site for cam pornos and live sex videos. It has an amazing collection from CamSoda, OnlyFans, Snapchat, Chaturbate, etc. As we all know, these sites I've mentioned and other featured cam sites available on its page are among the most popular destinations with sought-after live cam shows. It only means that CamBro will give you not only an opportunity to watch things for free but also an unforgettable experience of fun and pleasure.
Usability, Features, and Design of CamBro
Usability and Features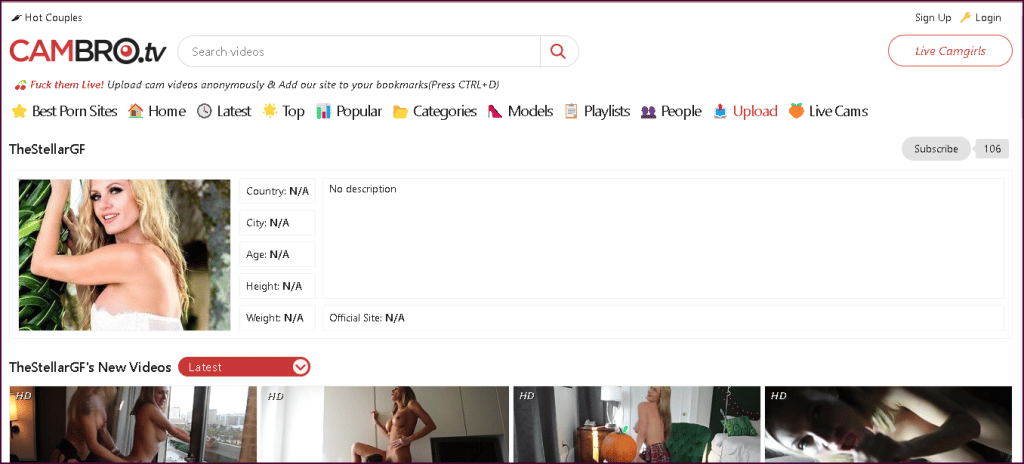 Open a live sex cam site, and you'll find the same content repeatedly. Typically, the scenes you'll see are masturbating girls, dildos, fucking, banging, and making out. This kind of setup is what we grew up jerking off, and when I saw CamBro for the first time, it looked and felt different. Visiting the main page, you'll notice the site has ad banners that camouflage as site content. Below these ads are the good ones: movies, pre-recorded live shows, cam porn, and more. Generally, CamBro starts with ten amazing clips, usually the hottest and highest viewed content on the page. This is followed by another set of videos composed of the latest and newest updates.
When I first landed on the main page, I immediately saw girls masturbating. Some of these are ebony babes, redheads, and blondies. Of course, there were banging and fucking in different styles, but what caught my attention were the creampie shots and analed girls in the latest uploads. Honestly, the CamBro page reminded me of a cam tube site than a live cam site since typically; the latter would be filled with live cam show thumbnails.
But obviously, CamBro gave a different perspective on sex and pleasure by providing us with worthwhile recording videos and shareable sex sessions. Unlike other cam shows, CamBro will be sure to give you a great time since the videos available here are already checked and jerked off by the site moderators. In other words, each video is already known to have delicious scenes and sought-after cam models.
Updates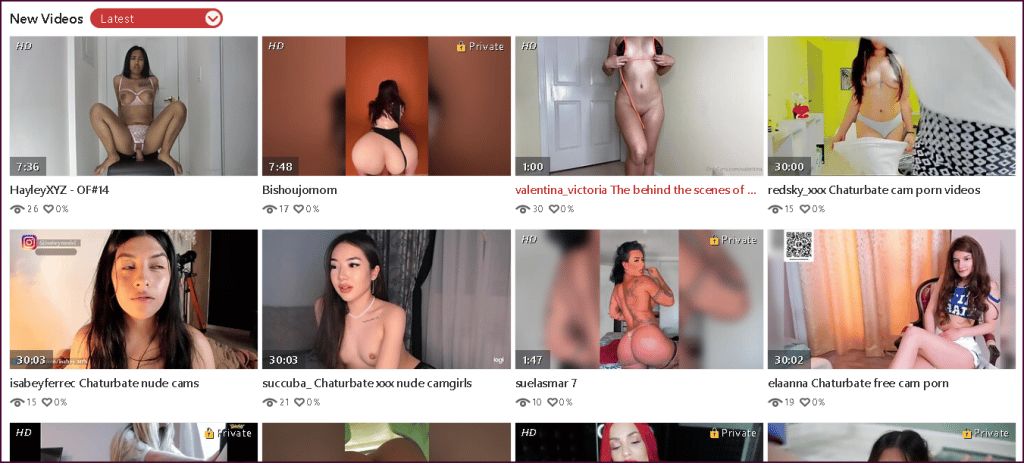 Additionally, its updating rate is pretty solid. I checked ita latest uploads and saw 10 hours since the last update. So, it's not surprising how CamBro became a star and gained faster popularity in the international porn scene. And with that kind of rate, I'm pretty sure you will never lose sight of new cam videos every time you visit. So far, the page has thousand upon thousand of videos available, and they are not stopping until everyone drops.
Design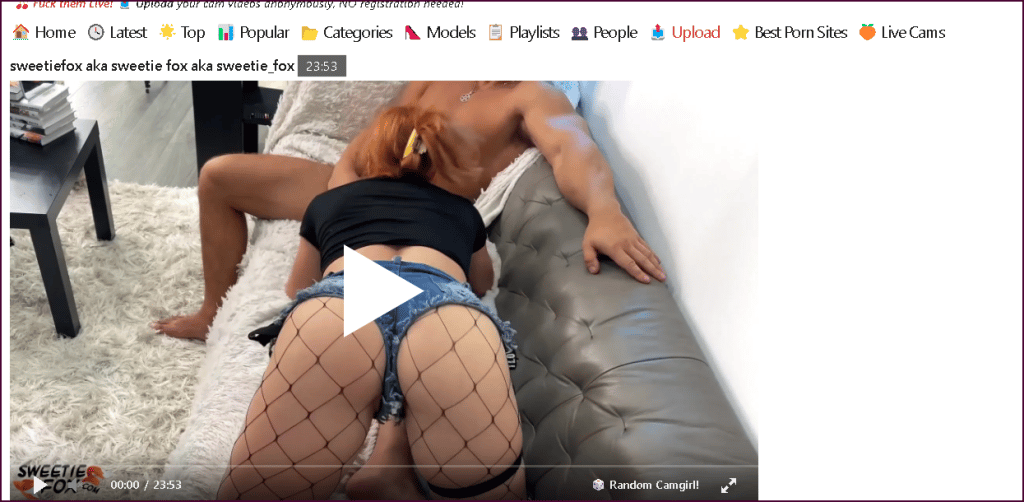 Meanwhile, in terms of design, CamBro may not have the best and most appealing one. But thumbs up to its clean design; it really gives the whole page an easy-to-use layout and easy-to-look vibe. Unfortunately, the adblocker I installed has blocked several ads already. So, if you don't have an adblocker, expect to get redirected to third-party sites and close ads from time to time. Well, that's the downside of free sites, so if you're a cheapskate, better be ready with the adblocker.
Additionally, whenever you move the computer mouse on the thumbnail video, it will show you a preview of the scenes to expect. Also, kudos to CamBro for minimizing metadata on the videos; viewers would enjoy uncluttered and spam-free content. With a simple title of the video, duration, a number of views, and rating percentage, you'll enjoy hassle-free streaming.
Top Rated Categories of CamBro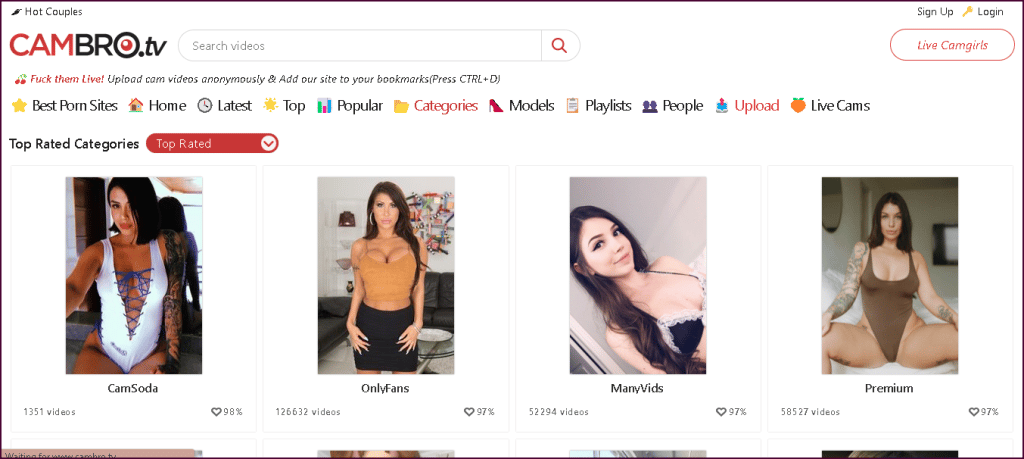 We can't enjoy the CamBro content without giving recognition to a premium and quality source: live sex cam sites! Surprisingly, the site has plenty of featured sites and sources that would make your dull, sad day turns into a delightful, beautiful, and exciting one.
Among the favorites that caught my attention was the Chaturbate site, with over 98K videos available. It's among the most popular destinations of CamBro viewers, and we can't question why people love it so much. The Chaturbate legacy is already proven, and probably that's the reason why CamBro picked it out to be part of its massive network. Moreover, MFC or MyFreeCams also got the most popular spot on the CamBro page. With over 26K videos available, the site is not yet stopping from giving us absolute joy and pleasure. But that's not the end because we still have the CamSoda collection, with approximately 1K+ videos. It's small, but there are more to come. So, chill and relax.
Of course, we can't leave the Patreon site behind. Currently, it has 2.5K videos, but CamBro is not yet done adding new content to this category. Also, the Patreon keeps updating its content so that you will expect more from here. Instagram is also a great source of unexpected porno and live shows. Many people use the app to show off their exhibitionists' side, and CamBro makes sure we are updated with the latest sex trend. The category has approximately 10K videos and keeps growing every day.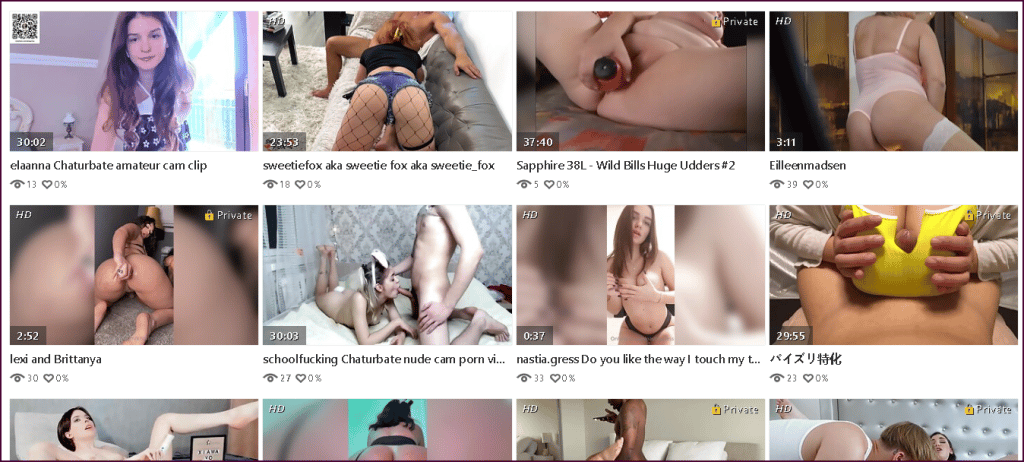 Meanwhile, CamBro has included Snapchat on the list too. It has 21K videos available, and the more people keep on updating their Snapchat accounts, the more there is to this category in the next days. I can assure you that CamBro will definitely fulfill your Snapchat needs in seconds. Likewise, if you are a big fan of CAM4, I'm sure you will enjoy the best finds of CamBro in the CAM4 category. Currently, it has around 1.3K videos uploaded. I know it's a bit small compared to other categories, but remember that one CAM4 is equivalent to a hundred different videos from other sites. Certainly, it has the best content you could ever have.
Additionally, the Premium site also has a spot on the CamBro collection, with 58K videos. So far, it is among the largest categories on the page, followed by ManyVids with over 52K videos. Surely, there is no shortage of videos on this page because new and exciting scenes await your cock every time you visit. CamBro has the OnlyFans category that could totally blow up your mind and intensify your nightly jerk-off routine if that's not enough. It has around 126K videos, and there's more to come!
Hottest and Sexiest CamBro's Models
A site won't become huge without the help of its hot cam models. So, CamBro is proud of its amazing and ever-gorgeous models who always make cam shows extra spicy and delicious. The site has Allison Parker, Violet Summers, Crystal Lust, and Belle Delphine. For all we know, these names are already in the mainstream media, and they have been blowing cocks for a while. So, seeing their names on the CamBro model list was a blast. I can definitely assure you that all the best possible outcomes and performances will be mind-blowing.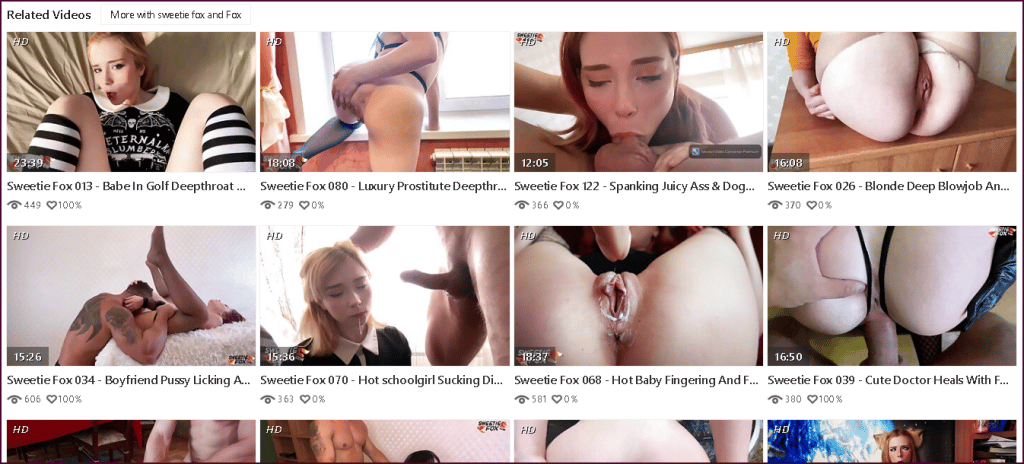 Of course, we can't forget Korina Kova, Emily, Lynne, Bunnie Hughes, HollyBerryxxx, Chezza Luna, and Scarlet Raven. Some are quite familiar, while others are totally new, but I can guarantee that their performances are veteran-level. They know how to please people on cam, even just their seductive faces and bodies. Also, I enjoyed watching August Taylor, BunnyButt, Christy Canyon, Keisha Grey, and Ava Devine. Their divine cam performances were absolute jerk-off worthy. I've never fapped that much in my entire life!
Finally, the models who wrapped my jerking night were hayliexo, BlondeFreya, Tidecallernami, and Lolaitasexy. They are newbies in CamBro, but every scene was an absolute delight for me. I guess I'm coming back again tomorrow because these girls really caught my attention and wrecked my sanity in just one visit. Anyway, CamBro still has plenty more models available on the site. Please check it out and experience what I have experienced. I'm pretty sure you will enjoy jerking off every night without paying a single penny. Just don't forget to install an adblocker so you will have an uninterrupted cam streaming experience!
Pros and Cons of CamBro
PROS:
Thousands of cam sex videos
Features lots of live sex cam sites
Models are plenty and all gorgeous
Frequent updates
Free to use
CONS:
Lots of ads and redirects
Some spam ads
---
12 Must-Visit Free Cam Girl Video and Live Sex Cam Sites Similar to cambro.tv: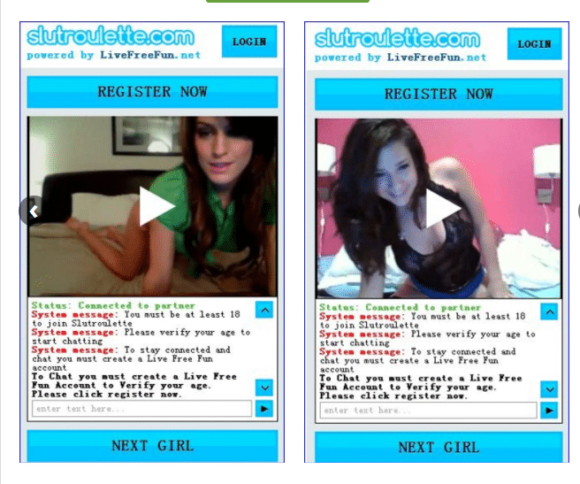 Are you tired out of the same old porn videos? Do you wish to spice things up a bit more and say goodbye to your dull, pathetic night? Say no more because the SlutRoulette website is here to answer your never-ending prayers.
SlutRoulette has been around for many years now. Indeed, it was able to gain the respect and admiration of many live sex cam fanatics. Certainly, there are no traces of old-fashion elements, graphics, and layout you can see. It has pretty straightforward functionality that even newbies would easily understand how it works.
Here's the full review of SlutRoulette.
PROS:
Registration is free and easy
Various selection of Live categories is plenty
The mobile app is free to download
The mobile app is well-matched with all gadgets and phones
Updates regularly
Chatting in chat rooms are free of charge
Free to switch from one person to another in a split second
Private and gold shows are available
Thousand of models to choose from
Community is diverse and shares different interests
Members are active daily
Scams and fraud have no place on this website
CONS:
No hook-ups available
There are some models with expensive rate
---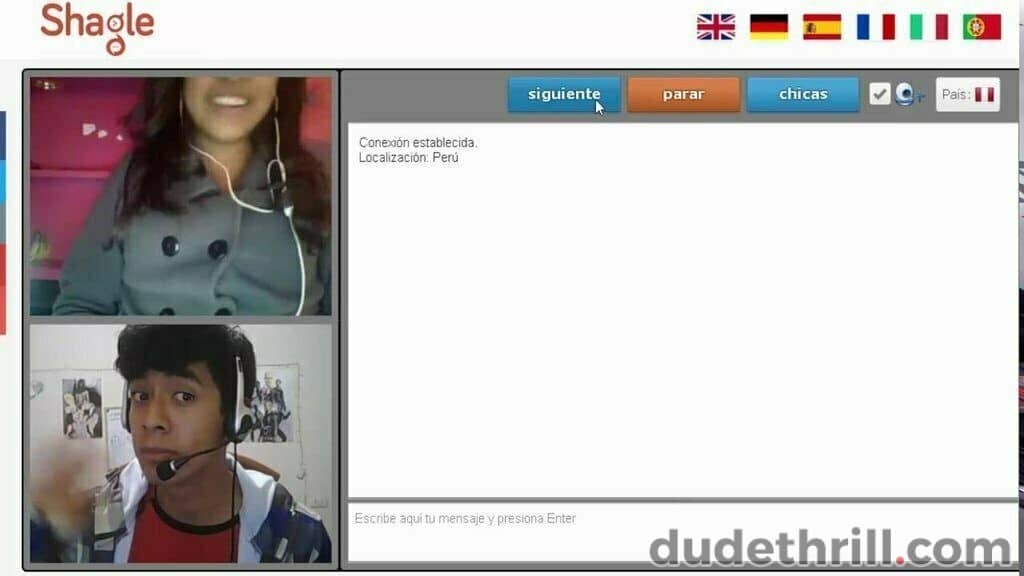 If you are considering a superb venue to video chat with strangers and gorgeous hotties, then certainly, the community of Shagle would be an excellent option for you. You can discover lots of diverse people with various interests on this page.
Hence, creating a connection and understanding are the main focus. Also, it has an outstanding balance of people aged 25 to 55 years old, suggesting that you can always find the right match on this platform regardless of how young or old you are.
Click here for Shagle full review.
PROS:
The intelligent algorithm ensures you will not talk to the same person two times
It has millions of members around the world
A maximum of 5 minutes will require to register
Free members have plenty of benefits and feature to enjoy
Available in 70 different countries
Rule s and regulations are available and required to follow to maintain the user-friendly experience
Features and communication tools are plenty
It does not require personal information to register
Free sending of text messages
Free use of live video chat
No language barriers because of Translation Tool
CONS:
Not available in-app version
You cannot access additional features using a free account
Video quality is average
---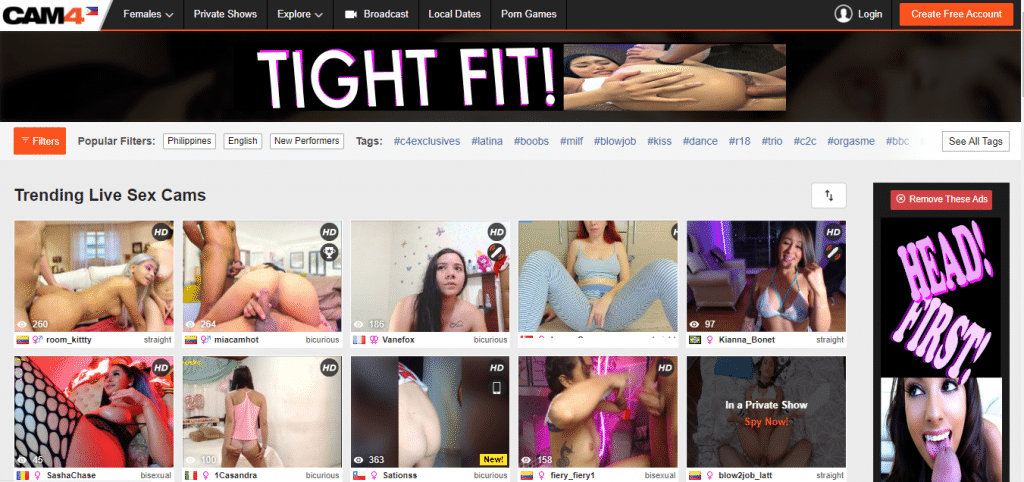 Cam4 is operated by the Granity Designated Activity Company and broadcasts one's own shows and events over the Internet. The first freemium cam site, Cam4, was launched in 2007 and has since gained considerable popularity. Many different types of people—men, women, and gay couples—broadcast their events.
Amateurs mainly use this camera site in making amateur Webcam videos. Customers can buy virtual tokens for an additional fee. They are best used to watch shows and reward the performers, or in the hands of the voyeurs to show you their private stuff.
Thanks to the site's early online porn features, it has gained a lot of popularity, and now it is highly regarded as one of the most valuable webcam sites for everyone who enjoys camgirls. Over the past, people have only used film; nowadays, you can also use the Cam4VR app, which is available on the Cam4 platform, which captures 360° 3D video.
PROS:
Numerous cam models
Plenty of searching options, tags, and categories
Virtual Reality Shows are available
The fantastic customer service team
Offers bonuses upon registration
CONS:
A limited number of cameras in HD quality
---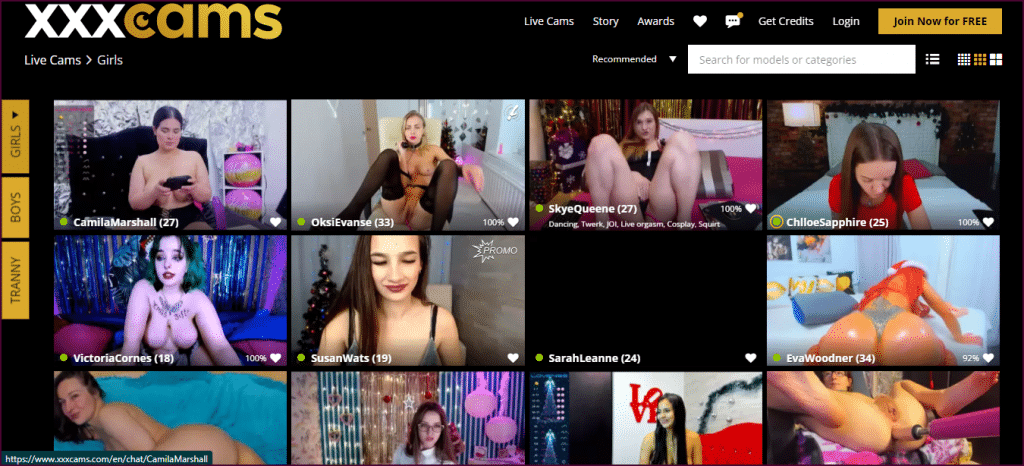 xxxCams is just a regular sex cam site online, but its features and services are no ordinary. As the title suggests, the service features kinky sex cam footage with sexy hot chicks. But, if you're thinking they are just regular chicks putting up a show, then think again. You can enjoy professional and amateur cam models here and even experience an exclusive sex performance with a pornstar.
The xxxCams site will give you breathtaking "seats" imaginable because the majority of them use brilliant high-resolution cameras. Certainly, it's like having front-row seats in a blockbuster Hollywood movie!
Click for a full review of xxxCams.
PROS:
Shitload of girls to chat
High definition cams
Free viewing of cams once registered
Truly good looking girls
CONS:
No peeking without registration
Private chats are pretty expensive
---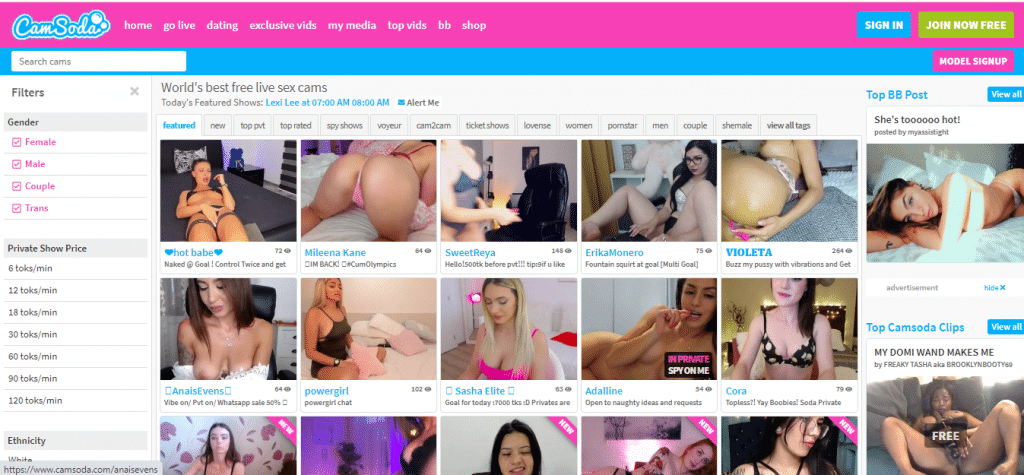 For people addicted to live cam and sex chat websites, Camsoda has got it all for you. The site is unquestionably among the most popular websites in the field of the adult business. So, if you are having a tough period at work, or simply wanting to experience the pleasure of chilling with girls, then this is truly perfect for you. Above all, it has unique functions that help people communicate and talk easily.
PROS:
Excellent design and simple to use
High-quality streaming videos
Lots of cam girls available
Free accounts can still use all the features
Active members are using every day
CONS:
Advertisements are available and annoying
---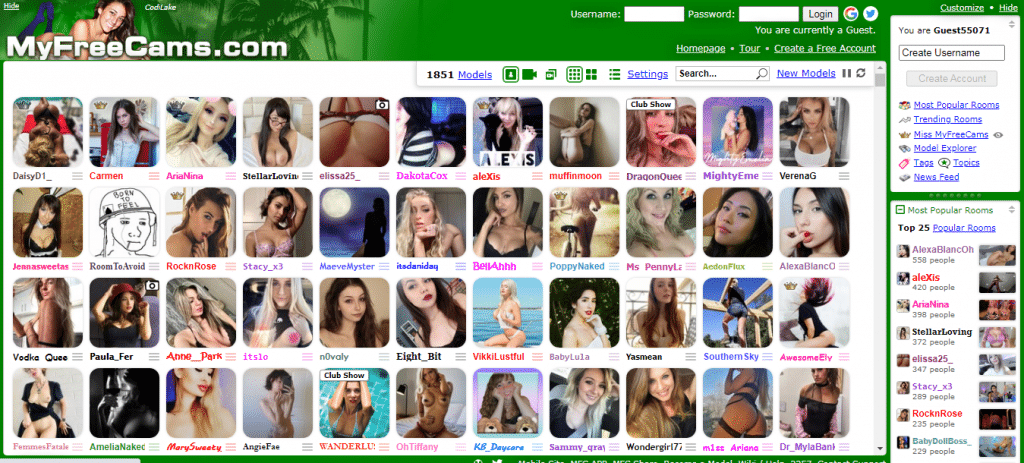 Myfreecams.com is a good cam place to visit. Not only are there no men around, but women make up the vast majority of the actual performers in the site, so any chaser who searches for wieners will find this paradise a curse. This website will undoubtedly cater to any level of consumer, no matter how demanding they can get. Thanks to its incredible selection of active user models and great token rates.
Besides having tens of thousands of quality models, this is one of the most challenging and well-designed sites we've seen on the Internet today —offering hundreds of other fresh concepts every month to keep things new and exciting.
PROS:
You can browse as a guest user
Security is reliable in protecting sensitive data
It has more than 23 million worldwide members
Efficient mobile version and does not take up much space on your phone
Premium membership opens up more amazing features
You can register as a model and earn money
High-quality shows and videos
Wide range of gorgeous and horny cam girls
Customize your profile
Join model's chat room and participate in a conversation
Monitors every user after registration
CONS:
The mobile app is not yet available
Male users dominate the members of the website
---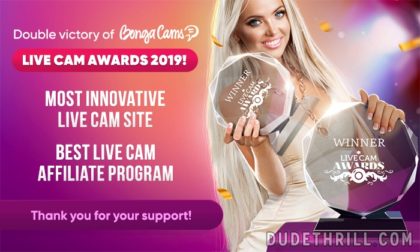 As the name indicates, this is site is for live webcam cams in which you can search for many of the hottest models and one of the most acceptable money system applications nowadays. There are thousands upon thousands of camcorders to pick from, so you're hardly likely to feel upset. And there are countless options to find a decent live stream woman for yourself, on top of it all.
Take a look at BongaCams review.
PROS:
There are tons of HD streaming camgirls
Uses token system and incentives
Premium members enjoy special features
CONS:
Annoying pop-up advertisements
Requires paid subscription to use site's features
---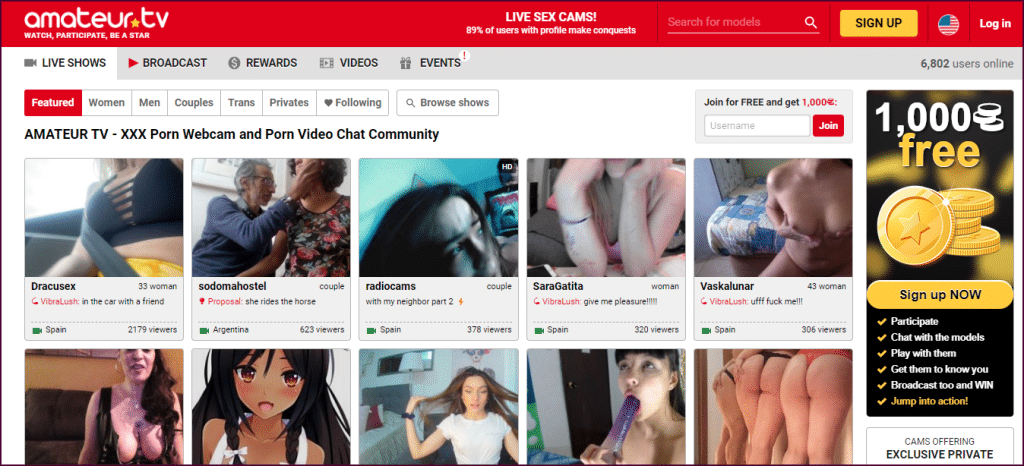 Live porn? We all love the pleasure and addictive sensation of watching women perform. That's why I'm not surprised how the sex cam industry bloomed over the years. And along with the rising popularity of this porn niche comes the rise of AmateurTV. All the viewers of AmateurTV can easily enjoy uninterrupted and non-stop live cam shows for free.
PROS:
Free Live cam shows
Huge cam model selection
Hundreds of online cam models anytime
Plenty of free shows
New site members can enjoy free tokens
It has a spy cam feature
CONS:
Advanced filtering is not available
Some shows need membership and tokens
---
SaucyTime is a sex chat site that blends the features of a social networking site, roulette-type chatting, sex shows, and dating app experience. Unfortunately, SaucyTime isn't as popular as other sex chat sites like Flingster, Stripchat, and other mainstream networks. So, it is less likely to see new members regularly.
Full review of SaucyTime here.
PROS:
Simple and easy to use
Don't have monthly membership fees
Browsing is smooth
Unique chat concept
Diverse models
CONS:
Requires credits when calling
More male members than females
---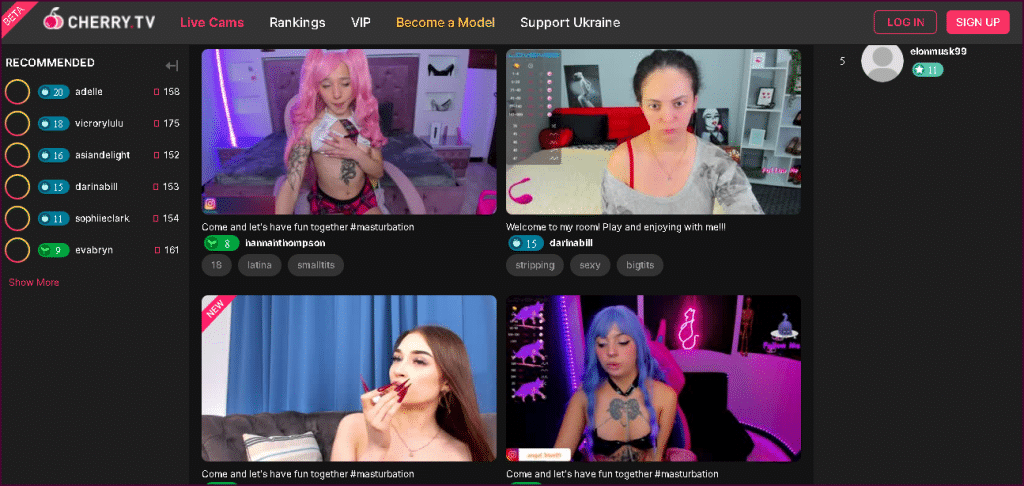 Ever since, Cherry.tv has always been the primary source of adult cam fun, using its innovative features and platform. It has created an excellent way for users and cam models to interact and enjoy each other's company. In fact, it's the life-long goal of Cherry.tv to become the top leading live cam site worldwide and provide a million users with an exciting, unique, and pleasurable way to have fun. Moreover, Cherry.tv has been a popular go-to site of million cam site fans because it's a safe and comfortable place for cam performances. You can have the freedom to interact, explore, and openly connect with gorgeous cam models.
Click for a Cherry.tv full review.
PROS:
Thousand cam models are available
A diverse selection of models
Cute and fun design
Usability is great
Offer free shows
Free registration
Affordable subscription package
CONS:
Some features are exclusive for premium members
---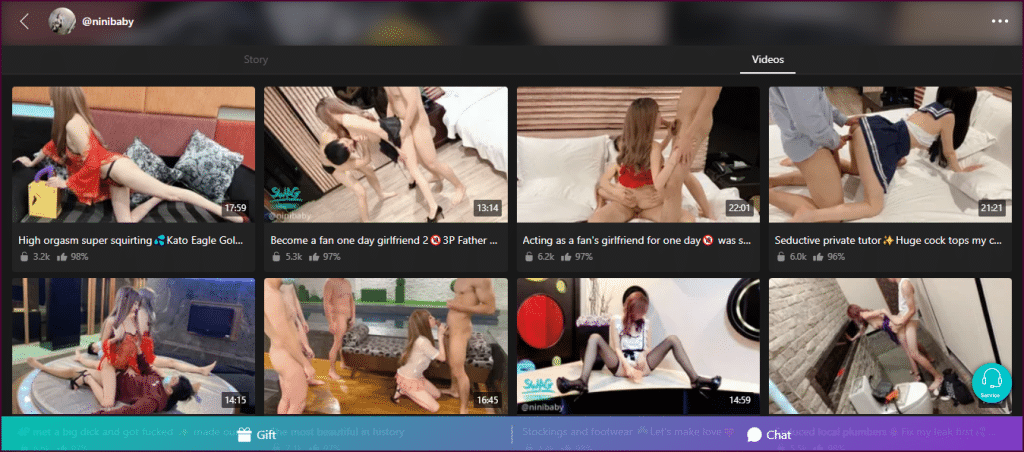 Swag Live claims to be the largest live cam streaming site in Asia. It's an expert in amateur cam shows and features a massive erotic photo and video collection. Swag Live boasts its 1M+ active members, filling up its welcoming community. Plus, the site ensures the privacy and security of its members and cam models. So, everyone, regardless of shape and size, will enjoy the swagger streaming. Certainly, the easy and convenient means of Swag Live to interact with your best-loved and dream girls is the best feature it has. Obviously, this site is hard to beat! You gotta step up your game to compete with Swag Live.
PROS:
Massive collection
Numerous online streamers
Cam models are hot and cute
Plenty of videos and pics
Easy registration
Website design is sophisticated and modern
CONS:
Joining chat rooms require diamonds
Limited features for basic users
---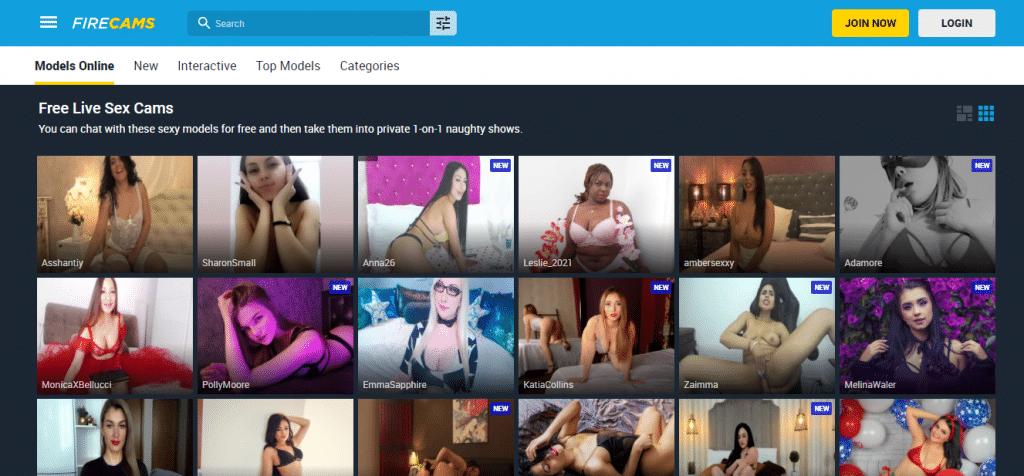 FireCams offers a wide range of live streaming show options and essential features to choose from. Like many other live sex cam services, this one provides interactive shows on sex toys, a large selection of hot camgirls, pre-recorded performances, and exclusive conversations for a modest price (in tokens).
PROS:
Plenty of authentic and verified models
High definition webcams
You can switch SD quality to HD quality cams
Excellent search and filter tools
Affordable chat prices
Lots of freebies for new users
It has a free chat option
CONS:
Pop-ups to signup
Requires tokens to join private chats
---
Takeaway
Despite having lots of ads and third-party redirects, I still commend CamBro as a great destination for the tight-budget fuckers. It's free and offers high-quality cam sex-perience, so it's a great deal already. Just make sure to ready your adblocker, or streaming would be just a nightmare.
Overall, CamBro is a great destination to experience cam shows and live cam sex. It has amazing model lists featuring both veteran cam models and amateur newbies. Even though there are better mainstream or premium sites online, my experience on CamBro is unforgettable. You could try and see it for yourself to understand what I'm talking about.
All 113 Other Sites in This Category Worth Checking Out:
Fetish Galaxy Review & 12 Best Live Sex Cam Sites Like FetishGalaxy.com Show Me 12 Alternatives for FetishGalaxy.com Welcome! Today, we're strapping in for a journey that's bound to tickle your curiosities and awaken your inner desires. Don't tell me the name "FetishGalaxy" didn't already send your imagination into overdrive. I mean, it's like a cosmic […]