Updated on: October 1st, 2023
Cams.com
Website Link: https://www.cams.com
The Ultimate Review of Cams.com Live Cam Website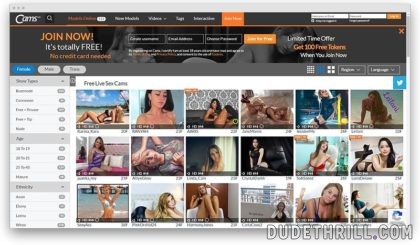 A popular cam site with amazing features and lots of hot models, Cams.com is one of the best names among all the sites we've reviewed. It probably has the best and most straightforward name for a site which is very easy to remember. It's a no-nonsense website which is easy to use, designed well, and gives a great value for your money. With hundreds of sexy models and a variety of chat features, Cams.com is a must-try for everyone fond of camming.
This site is one of the oldest dating platforms to ever exist, tracing back its roots from 1999. It promotes communication with amateur cam models, which is evident in their website's name. Hot girls posing sexily in small thumbnails will greet you upon visiting the website. One good thing about Cams.com is that even if you don't create an account with them, you can still enjoy some of its features. Aside from its amazing audiovisual quality, you can also communicate with your favorite models via free chats or you may watch previews of live cam shows. Its sign up process is very easy and hassle-free; no need for any credit card or private information. If you want to delve on the much-better features that Cams.com has to offer, you may purchase credits and watch private shows or chat with models and build intimate relationships.
Its designs and interface look like the typical adult websites we have seen, with all the thumbnails of sexy girls all over the face. Being in the same industry for the last few years, it has developed into one of the longest-running and the best cam experience with the help of the latest technology, sexy women, and great design.
Here's a more in-depth review of Cams.com.
Signup Process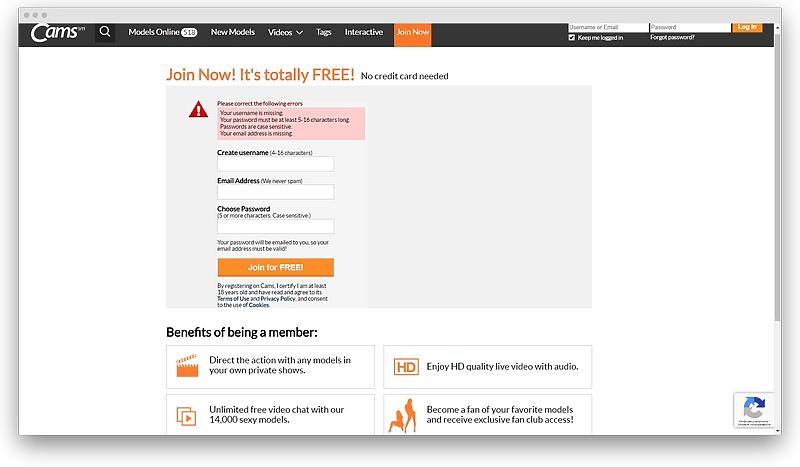 Like most online cam sites or dating platforms, it just takes a minute or two to create an account on Cams.com. You'll only need to have an active email address since they will send a verification code through that email to confirm your identity before you can proceed to create a username and password.
One great thing about Cams.com is that you can see all of the performers doing live in the chat room and you can even use some features of the site without registering for an account. As a visitor, even if you didn't undergo the registration process yet, you can watch non-nude live chats and it will just take a few minutes for you to join the fun. Since members get to enjoy the full features of the site, as a non-registered visitor, you'll only have a limited time on using these perks especially with browsing pictures and viewing models' bio pages.
If you ever want to join the site, you will need to provide payment details. Rest assured that there won't be any charges in your account unless you decide to purchase some credits, have your membership be upgraded, and join the site's Discount Club. Basic membership is free and you'll still get to enjoy Cams' features but the fun and naughty stuff do not usually happen in free chat rooms. You could purchase some credits to fully enjoy the features and watch models' live performances.
Free User? No Problem!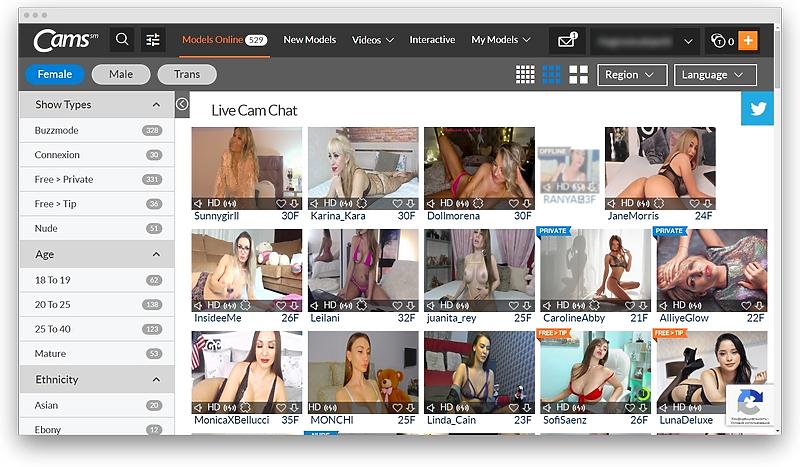 Probably the best thing about this cam site is the fact that even without signing up, you are allowed to lurk around and join free chats and still see cam shows… and that's without even spending a dime yet. There are almost 500 models online at any time and there is a lot to choose from. Because they're all really pretty and hot, you would even want to chat with all of them if only it allows. Kidding aside, if you chat with any of their models, you would find each one of them being very friendly and warm. Unlike most sites where girls only want to leech off money from you by enticing you to join their private shows, here in Cams.com, you'll find girls who are interested to have a conversation with you, regardless of whether or not you'll pay for their private shows. If you're lucky enough, there are even some of them who would show some naughty nudes here and there… all for free
---
About Their Models
Models in Cams.com are really beautiful and they all come from different ethnicity and cultures. If you are into amateur babes, you can easily find them here. If you are more into professional hotties, they can also give you that. Since the site aims to give pleasure and satisfaction to every member, they have a variety of body types from models and you can choose one based on your preferences. With more than 500 models online, you can surely pick one of your faves and enjoy some good time together or in a group show. Most of the models here are 18-40 years old and are based in different countries as well. So depending on your mood of the day, you can just make use of their comprehensive search button and look for the girl you want to see. Maybe you want some Asian hot chick for tonight? Or a Latina? These are just a few examples and if you get to try Cams.com, you'll be given lots of choices and you'll have the best time of your life.
Layout, Mobile-Friendly Features, and Audiovisual Quality of Cams.com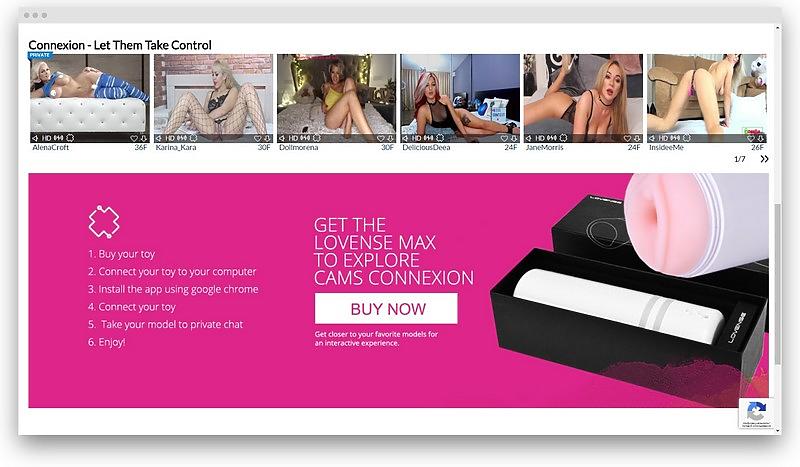 Cams.com's layout looks easy to navigate and looks good. They have a search engine that is very efficient in helping you look through different categories and find the model of your type. You can also view a model's current live show or kind of have a "sneak peek" before you go in and pay for one, just to make sure that it is up to your tastes. They also offer cam2cam features, where you can give a model some tips and make use of her "connexion" that allows you to directly control her vibrator (this feature usually costs you a token per click).
While some people prefer watching cam shows via desktop or laptop, we can't deny that mobile use has made everything convenient and easy. So, you can just simply whip out your mobile phones and enjoy its interface which is mobile-friendly and still very easy to use. It runs perfectly on any device and is still so smooth that you won't feel the difference between watching through your phone or computers. Plus, using mobile phones for live show camming is convenient and hassle-free.
Almost all the cams found in this site has a great audiovisual quality. The videos are fluid and smooth, and its audio is very crisp and clear. Their pretty models know well that members want to see and enjoy every minute of their performances so everyone has been trying to maintain great quality in their videos via HD webcams.
Chat and Live Shows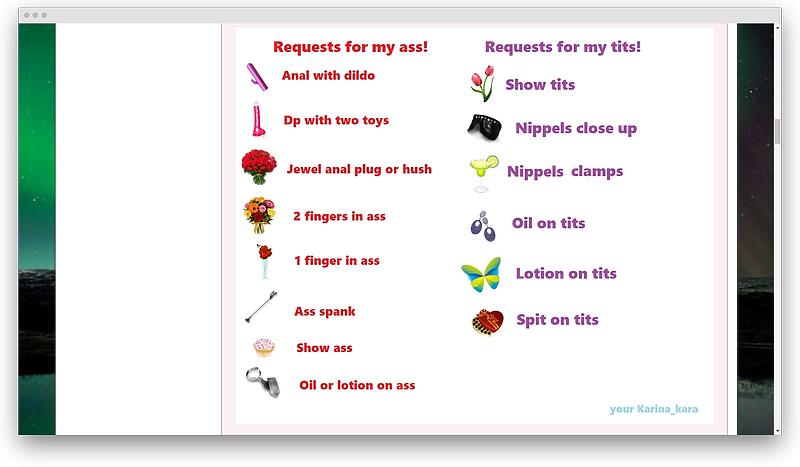 The online live cams in this site feature remarkable environments that are both fun and safe. If you decide to upgrade your membership. Models earn a good amount of money with just being on the premises of their homes. Users who are into discreet Cybersex will also be catered.
Cams.com has two types of chat: nude chat and free chat. Free chat, true to its name, allows users to watch models in live shows but doesn't have any nudity in it. It is usually teaser-based and you'll see the model wearing something skimpy and her goal is to entice you so you'll give in and go join her private show. There are hundreds of models you could choose from and if you have someone who suits your type, you have the option to go and be in an exclusive show with just the two of you. As for the nude chat, it's the real thing. Models won't waste any time on formalities or slowly strip off their clothes; they're usually in the middle of performances already so you can immediately enjoy everything you see on screen. The only negative side in this is that there is no grace period before they start billing you. Just a few seconds or so into the live show, that will automatically count as billed.
Cams.com also has a rating system that works well since they only use feedback from people who have seen a show or two by the specific model. That way, you would see honest reviews by people and it is indeed "tried and tested" in terms of performance. Members can honestly rate the show's quality, model's appearance, and overall experience with the model and how she handles the show. Members can also add models into their list of favorites for easy access. Fan clubs are also available for discounts.
Tokens, Membership Plans, and Prices on Cams.com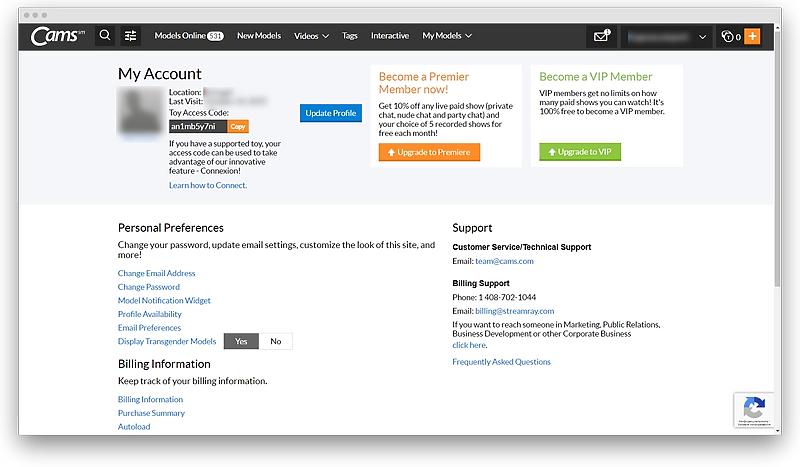 A guest, or someone who is not yet registered to the site, can still visit and watch models via free chat. But since they are not members, they cannot join the group discussion and will only be limited to viewing. As for the basic membership, users can communicate directly with the models and have access to recorded shows and see their private galleries. Models can also be taken into some private shows and even group nude shows.
They have premiere members who have all the benefits and more perks you can ever imagine. VIP members can use any feature that they want and join model fan clubs, which gives discounts and unlimited access to recorded shows. Free access to any snapshot gallery, connect with any model of their choice, and the budget of spending up to $300 daily — these are just a few perks of being a premium member. If the spending condition feels like a restriction then you can choose to upgrade as a VIP member, where you won't have any spending limit and still be a premiere member. There are also available screenshots, email perks, and even read their secret diary entries. It's just that joining VIP and Premium plans will cost you some fortune, though. For a monthly charge, you can easily become a premium member and be entitled to a 10% discount when watching private shows. Being a premium and/or VIP member also gives you higher chances to be noticed and appreciated by the model.
The most common way to spend tokens is to go on private shows with a model. That would cost you around $3 or $4. You can also use a token to "spy" on another user's private show, tip models to show appreciation for her group performances, and even use some of it to activate her smart sex toys. Also, each model has fan clubs where you can enjoy lots of exciting perks and benefits like unlimited access to their recorded shows, see some additional nude pictures, and even get discounts on every private show.
The Actual Action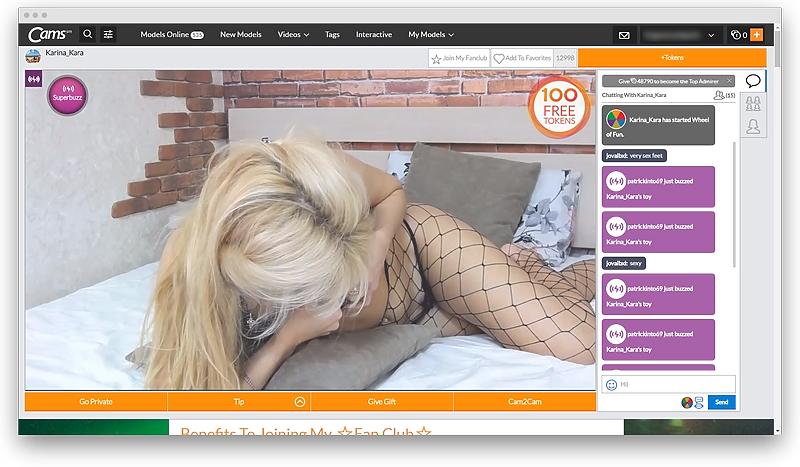 If you're ready for the real thing, you could simply click on any model that you desire, or type your preferences in the given section. This helps you find models that will suit your tastes and fulfill your wild fantasies. You can add any model to your list of Favorites or fill up your Preferred Models link.
Regardless of which action you'll choose in looking for your model of the day, the actual action happens in three ways. Free LIVE Cam Chat will bring you to any model's general chat room. If you want some good time in a private setting, then you can simply choose the Start Private Show or click the Start Cam2Cam button below their videos.
You can also spy or "voyeur" the show, where you can watch but cannot interact with the models, or even hear anything that the model says. One good thing about spying like this on private shows is that they're cheaper than actually purchasing access to one. You can only hope that the members inside the private show are making the model do stuff that will arouse you. They also offer the Live Nude Cam Chat, where you can watch models on a cheaper rate but it is billed immediately for the cost of a 10-minute show.
FAQs
Can I join Cams.com for free?

Yes, you can create a basic account or membership for free but there are paid Premium and VIP.
Is Cams.com legit?

Yes, everything about the website is legit. From its payment system down to their models, they're all real.
Is Cams.com safe to use?

Yes, since there will be no real or actual meetup between models and members so there will be low chances of any scam or fraudulent cases.
Is Cams.com worth the price?

If you are into private and kinky live shows online, this website is a good one for you.
Is Cams.com a dating site?

It is an adult webcam site where you can interact and enjoy with models for sex and pleasure.
Does Cams.com have a mobile app?

There is no mobile app yet but you can access its web version on any mobile device.
Pros & Cons of Cams.com
PROS:
Accessible on smartphones
You can try it for Free!
Many online members
You can send virtual gifts to models
Models can earn while in their homes
Excellent audiovisual quality
Lots of ways to spend tokens
Mobile-friendly interface
Models have fan clubs which offers exciting privileges
CONS:
Basic memberships disallow chat with models
Private shows can get expensive if you get 'sex-greedy'
Conclusion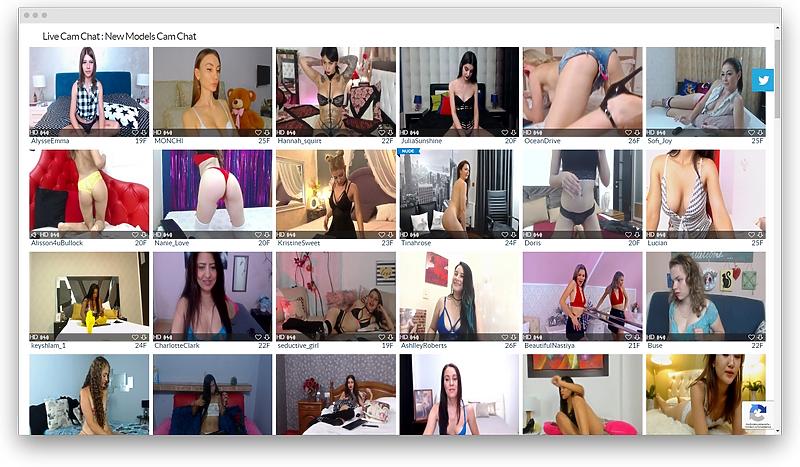 If you want to have some fun while watching beautiful women strip and tease on live cam, then this site is the best one for you. A lot of sexy models are available online 24/7. They also let you choose your specific tastes and what you want to see in your favorite performers like body types and gender preferences. They even offer picture galleries that can be viewed for free, as well as free chat so members can check the pretty models before they decide to go on private shows.
Cams.com is one of the best sites there is that offers good quality camming features. It's a must-visit especially for those who are into the thrill of chatting and watching performances of sexy females online. All the best features in Cams.com would cost you some dime but actually, you can still enjoy a lot of benefits and features even if you don't spend anything. You can have a good time with all the babes you could choose from, and each one of them uses HD webcams. Whether you decide to spend money or not, you can have a fun and naughty time on this site.
I really recommend trying it and registering here.
All 113 Other Sites in This Category Worth Checking Out:
Fetish Galaxy Review & 12 Best Live Sex Cam Sites Like FetishGalaxy.com Show Me 12 Alternatives for FetishGalaxy.com Welcome! Today, we're strapping in for a journey that's bound to tickle your curiosities and awaken your inner desires. Don't tell me the name "FetishGalaxy" didn't already send your imagination into overdrive. I mean, it's like a cosmic […]