Updated on: December 5th, 2023
Solarium TV
and Top 12 Live Voyeur and Sex Cam Sites Like Solarium.tv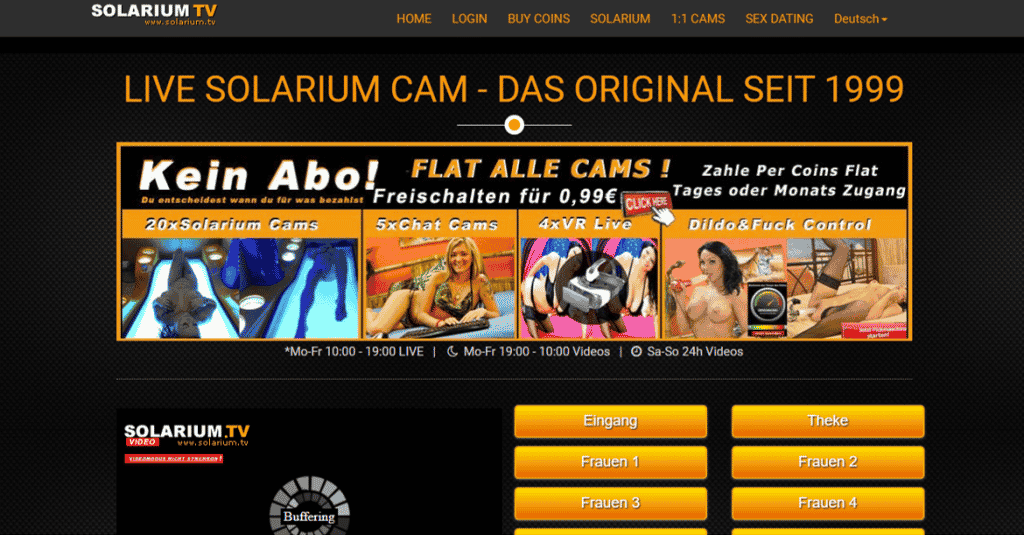 A solarium is a fun name for a live voyeur site. Like a glass room where sunlight can freely go in, Solarium TV invites patrons to witness live jerk-worthy escapades. The site sets spy cams to entertain and capture wild exhibitions. Every activity is transparent, and Solarium TV goes beyond the box to provide tasty and savory materials. Thus, if you are obsessed with those hawking for live erotica simulcast, you do not have to go further Solarium TV is a good fit.
Official URL: https://solarium.tv/
Is it? Well, from the number of quarterly and monthly visits, Solarium TV has managed to attract a good following. With this, one can justify that these fanatics are extremely satiated. Who won't feel ecstatic to see kinky broadcasts? More so, the surprises and happenings are recorded for the user's perusal. Hence, you will have options to devour here at Solarium TV. What else? Together let us investigate!
Solarium TV's Going Live
There is no need to pause or play; action is here at Solarium TV. Oh, pornographers loving this niche are excited to immerse in the deals available. The delectable goodies are everywhere; however, Solarium TV gives you a little time to wait.
Some cameras show minutes of no activities, while the others are starting to build the spice slowly. Do not worry; you will have enough selections to pick from; like most voyeur domains, Solarium TV provides enough cameras to gather the adventure.
More so, the peeping tom in you will have unlimited avenues to scratch that itchy aroused dick. Meanwhile, the babes in the arena love to show off and exhibit their wild activities. They do not mind knowing Solarium TV is actively recording them; in fact, they even get hornier and nastier. Ladies and their counterparts take things slowly, undressing each clothing one at a time or seducing the addicts watching. Indeed, fans will see more authentic scenes and delectable fantasies.
Solarium TV, it is!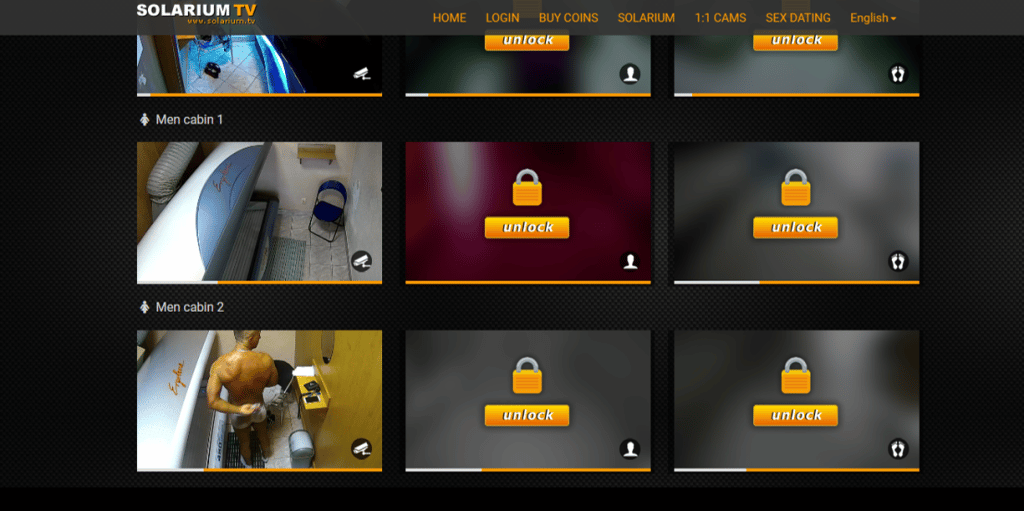 Opening my browser to Solarium TV brought me to a page filled with hidden cameras in a salon-like ambiance. Well, my interpretation was right when I saw the huge site tagline saying, 'Real Tanning Salon Live Cams for Free.' I am indeed in a tanning salon with customers going daily to get that one hot tan complexion. Solarium also emphasized free cams, and I am excited. Yes, I saw various live voyeur sites that require a subscription before unlocking the features, but here at Solarium TV, they wanted to be completely accessible.
Hence, some fans particularly love the service and the location. It was a huge surprise to see voyeur cams in salons, but you will no longer be confused when you visit the first camera angle. On the home page, the initial sight you will savor is a counter. The reception area where diverse babes start their sessions will also welcome peeping toms. Initially, masturbation is hard to accomplish with these fully dressed ladies going back and forth.
With that, I am curious about how Solarium TV can arouse me more. They promised to provide twenty (20) live voyeur cameras; thus, I still have high hopes to reach orgasm. But before that, I will first give you the rundown of its presentation. Hmmm. Will it also turn you on? Hang on, pal. We are getting there.
Home Page and Perks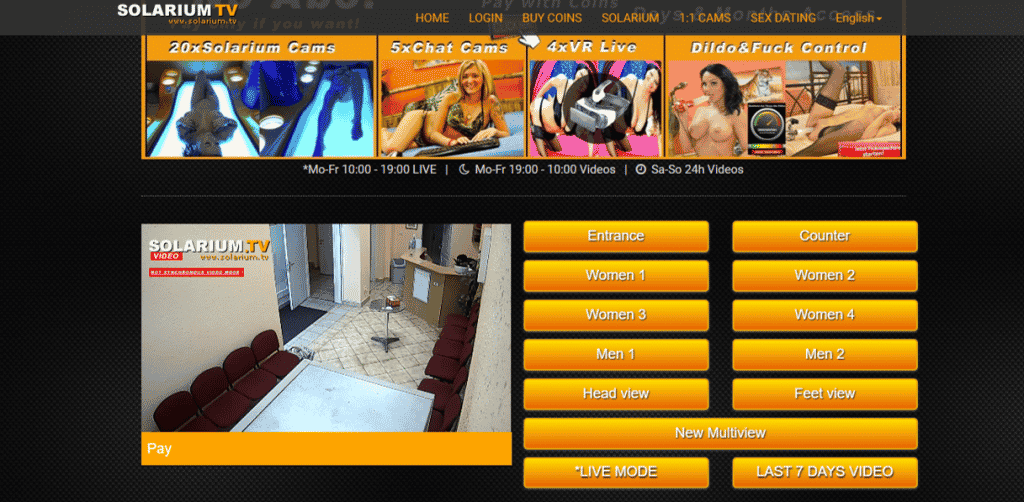 At first drop here at Solarium TV, I slightly scratched my head due to some language barriers. I found out Solarium TV is a German-based site and houses a repository with a complete German vibe. I thought I would experience a nose bleed while trying to understand the phrases and features of the site. Fortunately, Solarium TV incorporated a language button. From here, you can select your preferred dialect; however, English is the only option. I hope Solarium TV can add more for our other global friends.
Anyway, I have a hard time appreciating the color combinations of Solarium TV. Although this is my personal judgment, I believe some fans will love the yellow detail. The black backdrop added bits of yellows and white to the arena. With this, anyone can readily identify the functions and services of the page. Video players are ready for your perusal at the main arena. Porn fans can easily maneuver which spy cam they want to select as Solarium TV lists the areas to navigate.
Voyeur Cams on the Go on Solarium.tv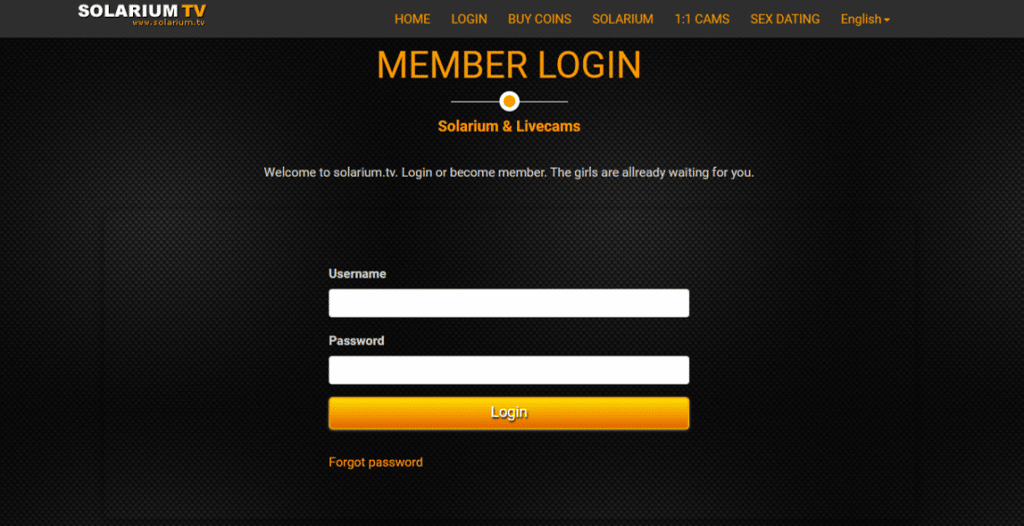 Solarium TV gathers twenty spy cams in various locations. Everything that is happening at this German tanning salon is recorded. You can pick every voyeur angle and decide which arena suits your penis. As mentioned, Solarium TV has lenses at the Entrance and Counter. If you are indeed itching a babe, you can do and start the surveillance at this point. More so, options like Women 1 to 4 are available. I bet these cameras are dedicated to the rooms that house female services.
Moreover, there are also rooms and lenses dedicated to men. I saw two options: Men 1 and Men 2. These designated places collate the mouthwatering escapades of hunky men in their cabins. For those delighted to watch boys getting extra kinky, you can tap these cameras and see what they are flexing. Solarium TV patrons also loved the Head and Feet View, where they could select which camera angle they would want to savor.
Undoubtedly, more fans are delving into the Feet View. I believe you are one of them, pal. There are a variety of wonders to cherish, and fapping is inevitable. Not just that, Solarium TV also incorporated a New Multiview option where you can have all viewpoints in a single tap. I have a new button to add to my list. Oh, do you think it ended with that? Solarium gives more, pal.
Solarium TV: Pay Only If You Want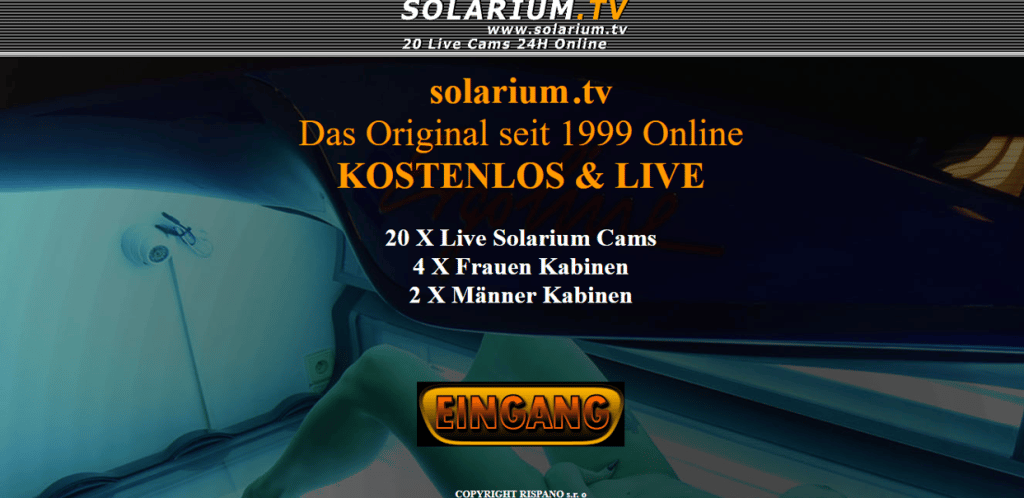 The place does not condemn anyone who does not want to pay for the site's services. In fact, as I mentioned in the previous paragraphs, the domain allowed accessible cameras in the repository. Hence, non-paying members can still enjoy some of the features. Although limited, they can still fap to juicy deals. More so, these freebies will be their testers if they want to fap more with the collection. I guess you are now asking in your head about the process. What to do?
Here at Solarium TV, you must buy coins to unlock the cameras. Of the 20 cameras available, only eight are free; thus, the payment begins here. You must secure at least 0.99 Euros to untangle each locked angle or engage in a 9.99-Euro minimum booking fee. The costs vary on the method that you are selecting. With Solarium TV, you can choose between a massive number of credit cards and a pay store.
In addition, the site also sells coins for you to use. If you are apprehensive about your privacy and confidentiality, Solarium TV promises not to save any personal data. The place adheres to safe and anonymous streaming. Therefore, remove your worries and let Solarium TV do the work for you.
Stream Live or Watch Recorded Flicks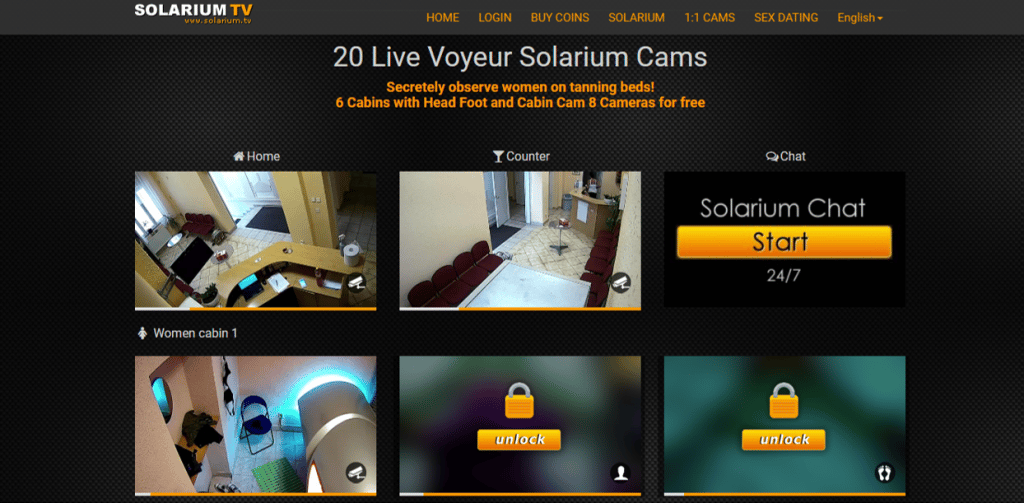 Like most voyeur sites, Solarium TV also allowed its users to watch recorded sex escapades. Of course, most voyeurs cannot wait and watch 24-7 because of responsibilities like work, chores, scheduled trips, etc. Hence, Solarium TV is ready to serve its clientele with the last seven days' videos when this scenario occurs. The arena records every inch of activities during the week and allows fans to binge-watch the episodes. The archive is enough for your fapping habit and will make you thrilled to wait for more scenes.
Moreover, if live broadcasts are your immediate fetish, Solarium TV's 24-7 service is a decent deal. You can do whatever you want and relish all the camera perspectives; maybe you can watch a hot Asian lady or go for a German babe. Unlike most voyeur platforms, where they house young people in one area and let patrons stream their daily activities, Solarium TV offers more natural and low-key. Everyone can savor pretty and handsome exhibitionists while taking their clothes off and taking every bit of the tanning sessions. Surprisingly, it was a drooling experience at Solarium TV.
More Solarium TV Features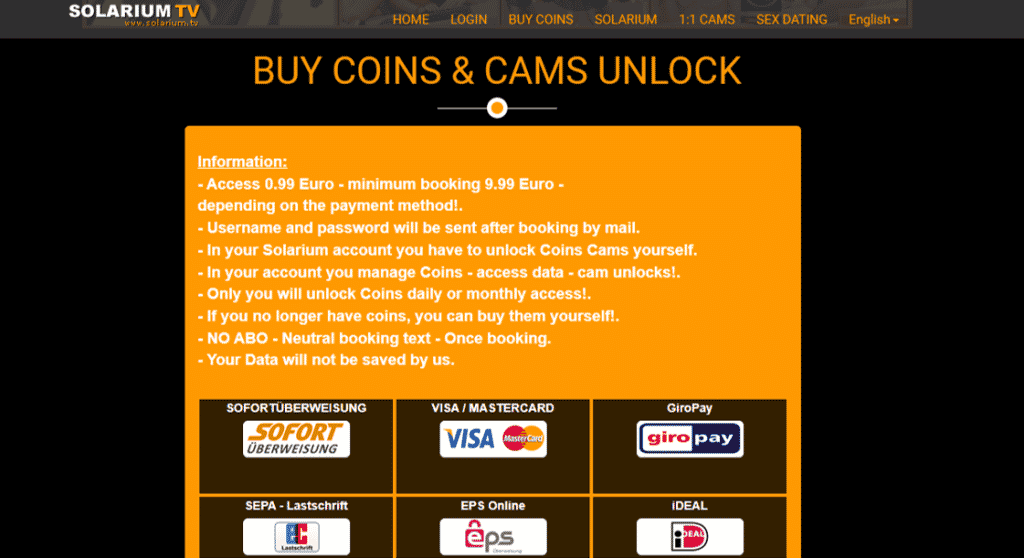 With amazing men and women presenting their appealing bodies and hotness, Solarium TV offers other salivating perks. The top banner of the page advertises some of its non-voyeur services. With this, you can have more selections from the peeping tom materials. Fans can go for a webcam chat or sex dating. Solarium TV depicts one-on-one (1:1) cam sessions for interested pals.
I know you will go for these top services because your coins can also avail of these deals. No need to pay more; all purchased materials can be utilized at Solarium TV. Also, the chat venues are your opportunities to talk and engage with diverse individuals. You can enjoy swingers or couples at the domain. However, you must know that some countries cannot grab 1:1 cam chat. Solarium TV only has a specific list of regions to cater to. I suggest you get a VPN to seal the deal.
The Pros and Cons of Solarium.tv
PROS:
Allows free and premium access
Twenty spy or voyeur cameras
7-day recorded videos
Multiview functions
Chat sessions
CONS:
Buy coins to unlock more cams
---
Top 12 Live Voyeur Sites Similar To Solarium.tv: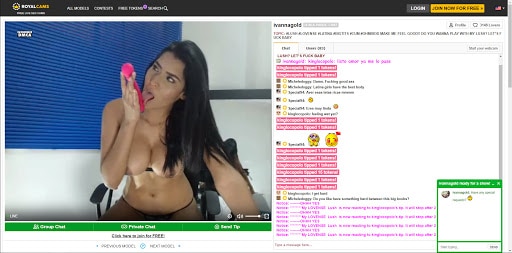 RoyalCams is a fully functional webcam platform. It uses a vast library of models that reflect both genders and orientations. There are four different types of personal chats available, including fully explicit and tip-based completely free chats. Check out our best choice if you're looking for the best adult cams. It's open, simple to use, and well-liked by users, increasing your chances of having a good time.
PROS:
Plenty of gorgeous girls
Spy/Voyeur style that allows you to see and chat with models.
Uses sex toys
Professional and amateur models
Mobile compatible
CONS:
Sometimes, models take time before going nude
A brief preview of the Visitor Live series
---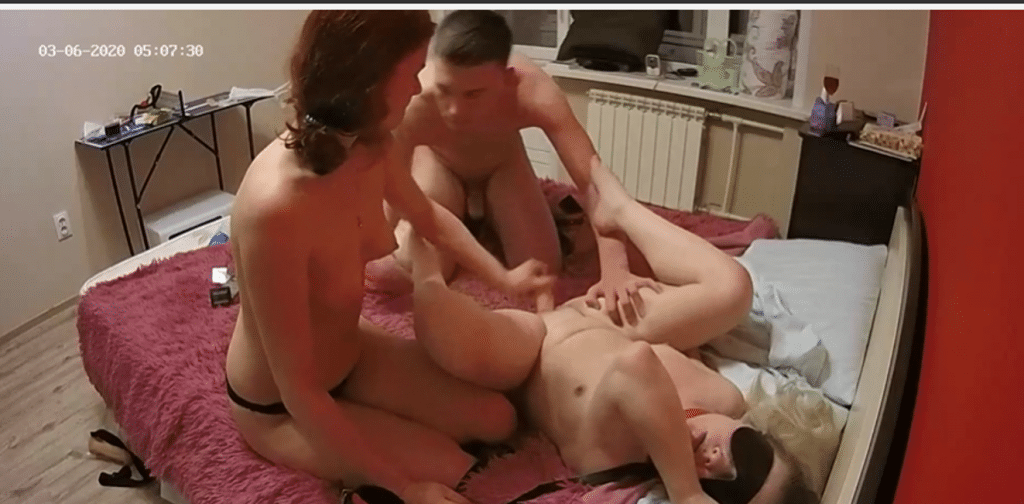 Live streaming of other people's personal lives is made easy by VoyeurHouseTV. This site offers unique camera angles in multiple places, so everyone can see what is going on in every corner. Indeed, a site that voyeur enthusiasts will surely love and get addicted to. It is available 24/7, so every activity and happening within the day is witnessed by everyone.
PROS:
A tremendous number of live streams are available
Videos and services are unique
Footage of videos are archived
CONS:
The majority of the cameras are available when subscribing to a paid membership
Focused mainly on a European timezone
---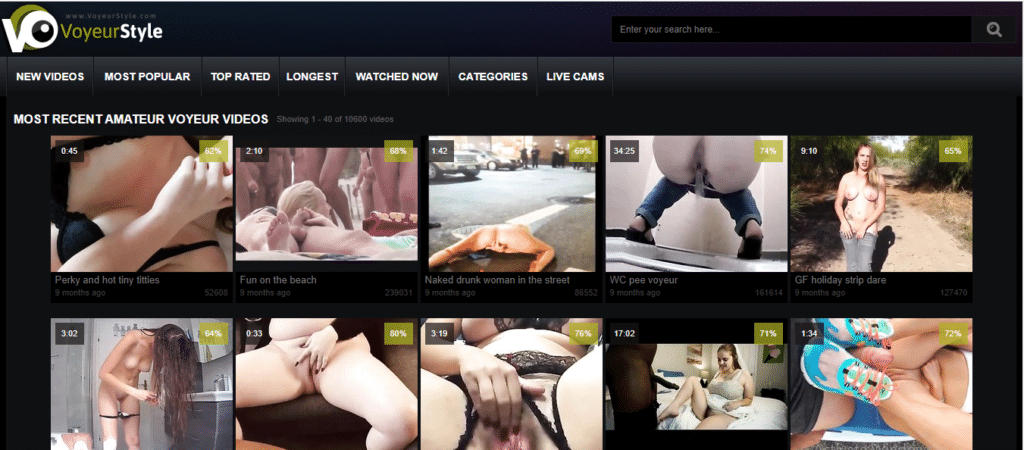 One of the best pro websites I have seen on the internet by far was Voyeur Style. There is indeed a crazy amount of amazing amateur videos on this site, and it has some of the best-looking women you have seen yet wandering down the block enjoying dick, getting screwed, and candidly masturbating. Up to this point, I am fascinated with Voyeur Style, and it is a massive surprise for me.
I generally despise places for novices' videos. They just are full of disgusting shitbags who will never be intended to make a pornographic film. The Voyeur Style, though, is unique and distinct. This platform contains a pornographic video that includes gorgeous amateur females sucking or sticking anything with their vaginas. Genuinely, Voyeur Style site is becoming more best sites right presently
PROS:
Plenty of amateur porn videos stored
Porn videos are in high definition quality
Amazing features to offer
CONS:
Advertisements are plenty and annoying
There are few categories featured
---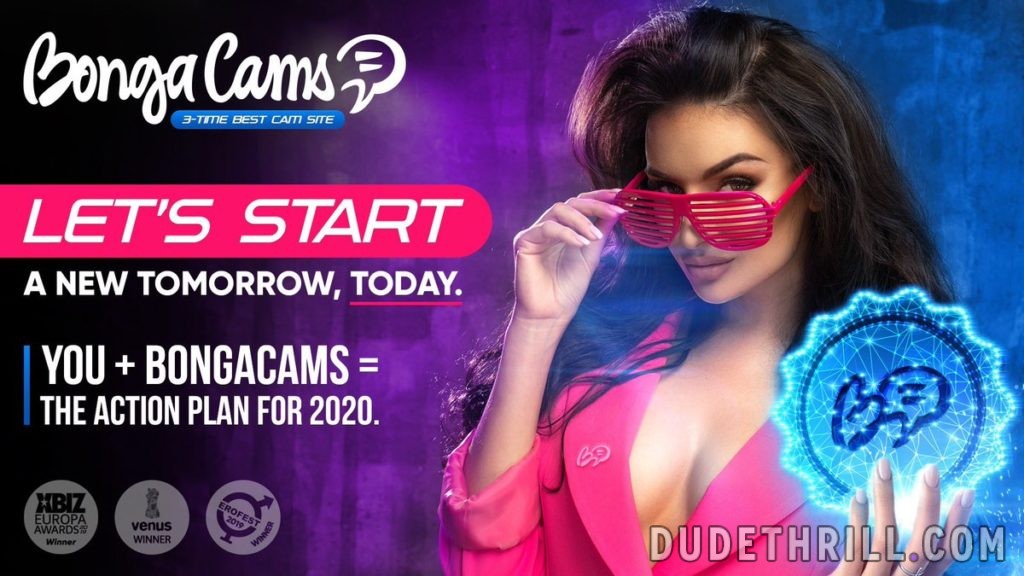 As the name suggests, this is a place for live webcam cams in which you can search for many of the hottest models and one of the most acceptable money system applications nowadays. There are thousands upon thousands of camcorders to pick from, so you're hardly likely to feel upset. And there are countless options to find a decent live stream woman for yourself, on top of it all.
Read this full BongaCams review.
PROS:
There are tons of HD streaming camgirls
Uses token system and incentives
Premium members enjoy special features
CONS:
Annoying pop-up advertisements
Requires paid subscription to use site's features
---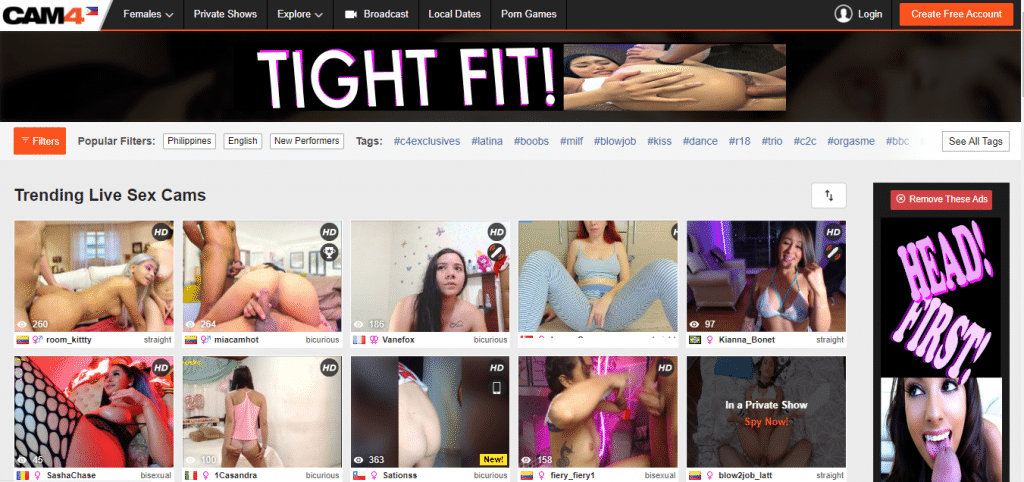 Cam4 is operated by the Granity Designated Activity Company and broadcasts one's own shows and events over the Internet. The first freemium cam site, Cam4, was launched in 2007 and has since gained considerable popularity. Many different types of people—men, women, and gay couples—broadcast their events.
Amateurs mainly use this camera site in making amateur Webcam videos. Customers can buy virtual tokens for an additional fee. They are best used to watch shows and reward the performers, or in the hands of the voyeurs to show you their private stuff.
Thanks to the site's early online porn features, it has gained a lot of popularity, and now it is highly regarded as one of the most valuable webcam sites for everyone who enjoys camgirls. Over the past, people have only used film; nowadays, you can also use the Cam4VR app, which is available on the Cam4 platform, which captures 360° 3D video.
Read Cam4's full details here.
PROS:
Numerous cam models
Plenty of searching options, tags, and categories
Virtual Reality Shows are available
The fantastic customer service team
Offers bonuses upon registration
CONS:
A limited number of cameras in HD quality
---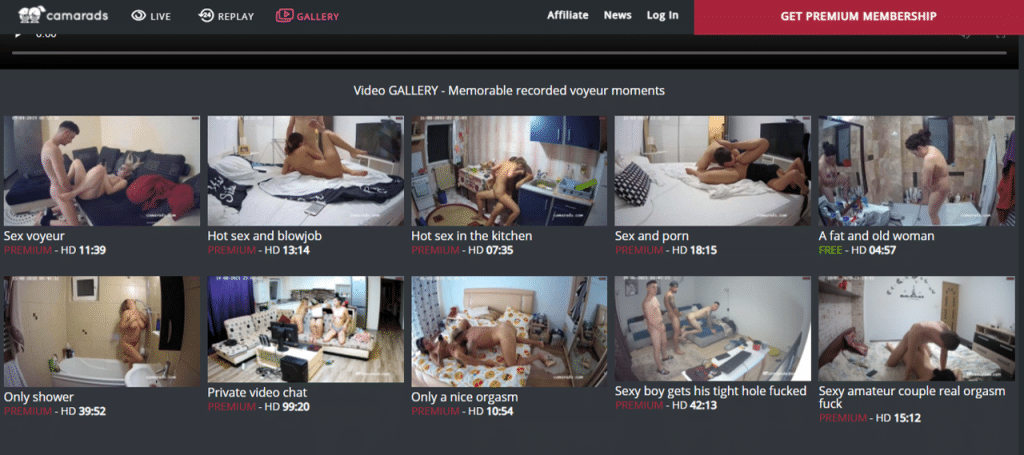 Camarads sounds like an unusual term; however, when searching for a voyeur video moment, the site has a powerful status and is an option that numerous individuals crave. The site includes several residences, and each one has varied people living inside it. These individuals make their situation open for viewing by individuals 24/7 without restrictions. There are streaming live cameras throughout the rooms, and you are there to observe and watch, irrespective of what they are doing.
PROS:
The quality of cameras is excellent and high quality
Users can view the private lives of people
CONS:
Lacking website features
No motion detector and automatic following
---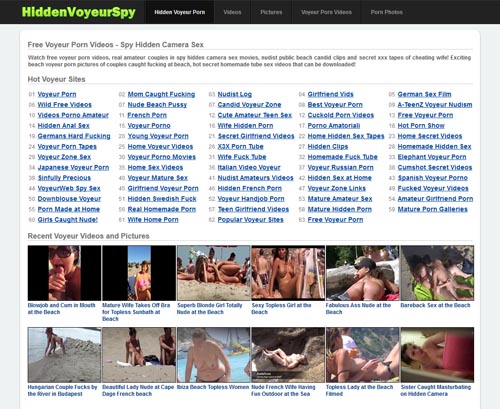 Hidden Voyeur Spy, a website that has operated over many ages and promises to excel in nothing more than the best in terms of secret voyeur and hidden sexual camera films. This is considered one of the incredibly favorite destinations primarily on the internet for this type of content. If it appears like your interest, this might be your best place. The latest episodes are presented quite a ton, and while some of the videos are exhibitionist in style, there are few incorporated on outside sexual acts.
At the upper edge of the platform, you will absolutely devote much of your time directly accessing the highest rating materials, latest videos, and uploaded videos users' have seen most of all. The standard and duration of the material vary from one video to another, which most users would anticipate seeing as this site is primarily about novice voyeur content.
PROS:
Authentic and legit site for voyeur porn videos
Updates the contents daily
The quality of videos is excellent, primarily
CONS:
Some of the clips available are short
The forum is not available
---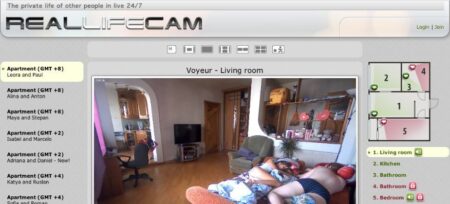 RealLifeCam dedicates its service to fulfilling its top motto indicated right in front of its website, "the private life of other people live 24/7". This topsite allows everyone to watch and voyeur on people's lives wherever they go around the apartment. There are more than a dozen cameras set up around each room of the apartment, with multiple angles so you can see everything they are doing.
Here's the full review of Reallifecam.
PROS:
Provides real videos to voyeur
The concept utilizes unique functionality
There are numerous rooms accessible for free without a paid subscription
The quality of cameras is excellent and accessible 24/7
Demonstrates excellent features
There are a lot of hardcore content and nudes
Recorded videos are plenty and stored in the library
Showcases real-life people doing naughty activities
Navigation of the site is easy, smooth, and convenient
There are numerous options to choose from including, lesbian sex, heterosexual sex, gay-sex, and other sorts
Browsing tools are made available to help users a better visualization and navigation of the website and videos
The replay feature is available to review missed intense scenes within seven days
The Mobile version is available and works perfectly like the desktop version
CONS:
There are features only available for paid members
Utilizing Flash Player for video streaming
Live chats and personal communication are not available
Downloading of videos is not available
---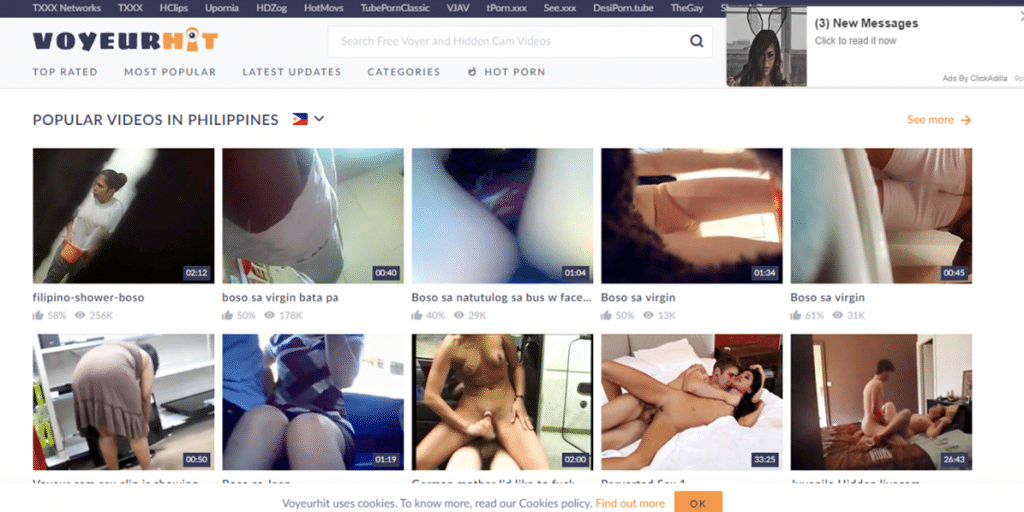 VoyeurHit provides a fantastic variety of contents, including MILFs, Asian cuties, upskirt actions, and original voyeur videos. I highly recommend this site if you want to jerk off on this type of content. Users do not have to worry because there are regular updates on the videos here, so every day, users get to see new video recommendations.
Read our full review of VoyeurHit.
PROS:
The videos uploaded are real and authentic voyeur material
There are a tremendous number of clips available
Sexual materials available are adequately categorized for the user' convenience
CONS:
Some videos have short scenes
The site lacks materials with high definition quality
---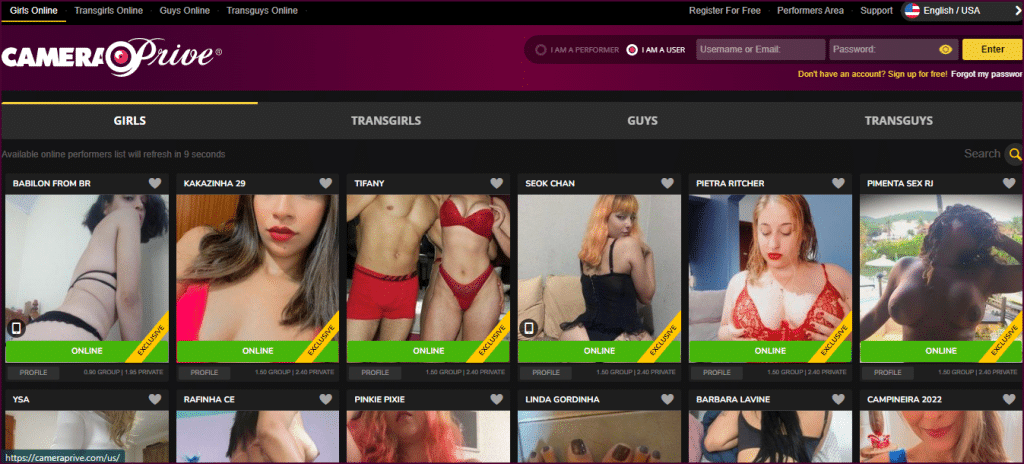 Camera Prive is a Brazilian adult live sex site that started giving people cam entertainment in 2012. Surprisingly, I found out that this site is included in the BongaCams channel, and I'm sure it's equally impressive. Currently, Camera Prive is among the highest visited site globally and ranks on top in Brazil.
Click here for Camera Prive full review.
PROS:
Affordable prices
No ads
The layout is impressive and stylish
Translation is available
CONS:
Models are primarily a non-English speaker
Some cam models have a poor internet signal
No available advanced search tool
---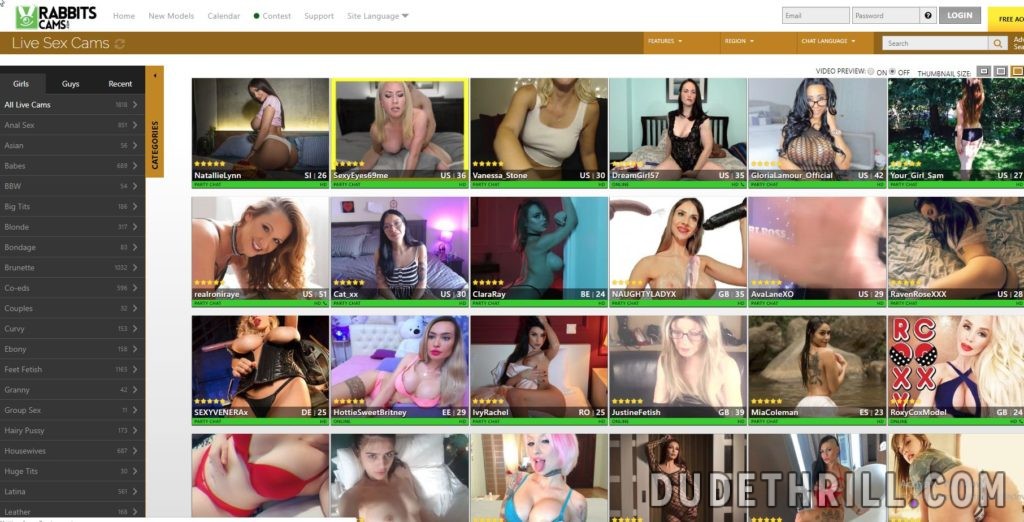 Rabbitscam.com is a relatively new website. However, if you have been visiting cam websites, you have probably heard a thing or two about it, provided that it has been gaining popularity in the industry. It will undoubtedly give you everything you need for a live cam sex chat. It has plenty of model selection, all with different looks, body shapes, ethnicity, and style. Above all, every camera is of High-Definition quality for the best cam experience.
Also, the prices and shows available in Rabbitscams cater according to your preferences. Whatever your money can afford is all available here for your pleasure. All the perks of this site, including chats, browsing, and more, are available for free. So, your lazy bug has no excuse not to check it out!
PROS:
Many of the cams are high-quality resolution
Different shows available for everyone
Users can choose from thousands of models available
The Mobile version is efficient to use
No annoying advertisements are available
No auto payment system
No money wasted because of pledge-based payments
CONS:
Basic accounts are very minimal
Some of the cam shows are expensive.
---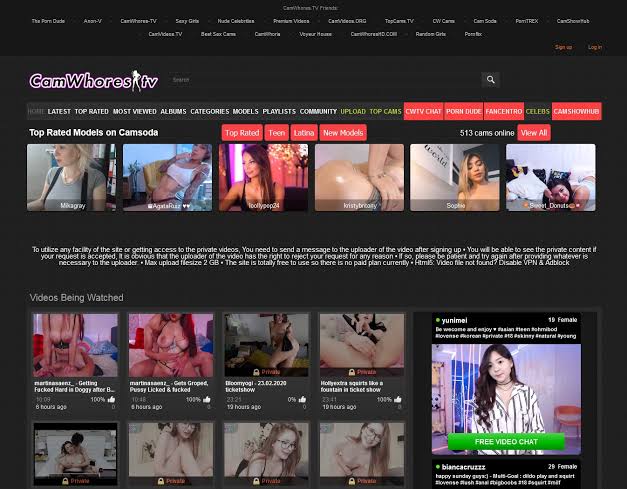 CamWhores has a ton of unique features to showcase to all its viewers. With its easy website design, the navigation of the site is straightforward. Users are likewise given the freedom to arrange viewing preferences according to the latest, popular, and most viewed. They even get to access pre-recorded tapes of hot women and amateur uploads of personal users' collections.
Click here for CamWhores full review.
PROS:
Good looking women are numerous
Webcam quality is outstanding
The mobile version of the website is smooth and responsive when used
CONS:
Categories and tagging are pretty confusing
---
Conclusion
A peeping tom will be happy with new additions to his list of voyeur sites; with that, Solarium TV is a decent avenue to explore mouthfuls of treats. The place offers 20 standby and spy cameras to capture hot scenes. Solarium TV's tanning salon became a talk of the town for patrons with their spy rooms and Multiview functions. Not just that, fans can devour chat sessions and one on one interactions with diverse individuals. The entire site's features are accessible, but one can upgrade the experience through coins and registration. You know the drill, pal.
All 115 Other Sites in This Category Worth Checking Out:
Strip Flix Review & 12 Must Visit Free Sex Cam Sites Like StripFlix.cam Show Me 12 Alternatives for StripFlix.cam Will you join me as I stream on unlimited stripping and babe teasing? There is no other site I could ever think about that is convenient, accessible, and limitless in nudity. We shall dig on sex cam […]