Updated on: June 6th, 2023
3 Voyeur Sites: Voyeur House TV, Camarads & Voyeur-Villa Compared (Hidden Webcams & Spy Sex Cams Websites)
#1 URL: https://www.voyeur-house.tv
We have to admit that there is a different kind of thrill that voyeur cams bring. For some, it might sound weird, but it's really just hot and enticing to watch someone do their own thing without them knowing, of course. Voyeur cams exist to satisfy this kind of kinks that most of us secretly have.
Guys have probably jerked off to women they do not know at least once in their lives, for some it might be a constant already. With voyeur cams, the sex and the girls are 100% real. No script, no prior plans, just spontaneous sexy time with lots of nudity and hotness.
So, to fulfill your voyeur fantasies, we have compiled the top 4 websites you can visit if you ever have that "urge". These sites are popular in their own rights and you might just find what you're looking for in one or several of these sites.
Website Link: https://www.voyeur-house.tv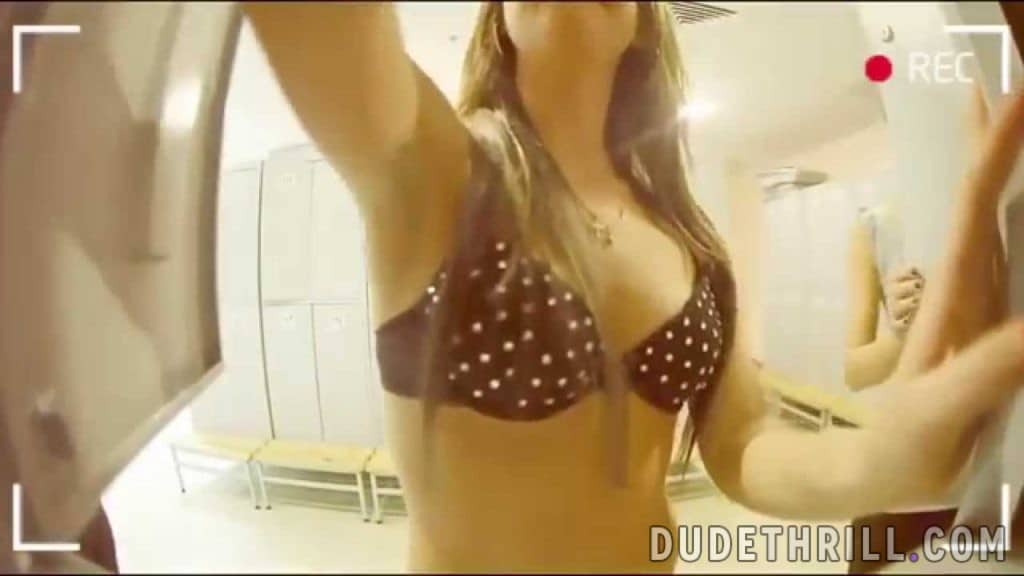 This is like your typical Big Brother House but on a more X-rated category. Occupants can leave their apartments anytime and viewers can watch all of their moments, especially with the naughty and wild ones. Spying has never been this great — with all the different cameras located in almost every corner of their apartments, you'll surely have a good time seeing people do it raw and spontaneous.
On this site, you can choose from more than 30 apartments where you can watch the amateur models in their daily routines. Most of the models are composed of hot young ones, whether they're straight couples, gays, or lesbians. With Voyeur House, multiple rooms are installed with cameras so you can check out every little thing that's going on inside.
For free users, they will only be able to play at least two videos or cameras. So, that would mean unlimited access once you opt for paying the membership. All cameras can be accessed at any time for only $29.95 per month. You can also see archived moments which will be easier since their videos are carefully categorized. You also get to access timeline playback, and all of these are played in extreme HD quality. If you want to use the more nifty features of the site, you can choose from other plans depending on the duration. You can choose 90 days, 180 days, or one-year membership.
You won't have a hard time making your way around the website since it is designed to be straightforward and easy to navigate. Each camera has its accompanying floor plan, as well as useful camera icons and even a list of the cameras available. You can also make use of the timeline playback bar so you can rewind and check out what moments you've missed. Also, the archived moments usually have all the most explicit actions that have been captured on camera. If you want to check a specific category, you can easily do so with the use of filtering and sorting options.
Websites like Voyeur House TV is a great option for those who are avid fans of voyeur and cam show fans. It provides you a great way to indulge and satisfy your kinks.
Pros & Cons of Voyeur House TV
PROS:
24-hour hot shows
Cameras are everywhere in amateur's apartments
Moments can be archived
Provides great sorting categories
Straight couples, lesbians, or gay sex are available
Available on mobile devices
CONS:
A paid subscription is needed for full access
Users encounter lag videos at times
---
Website Link: https://www.camarads.com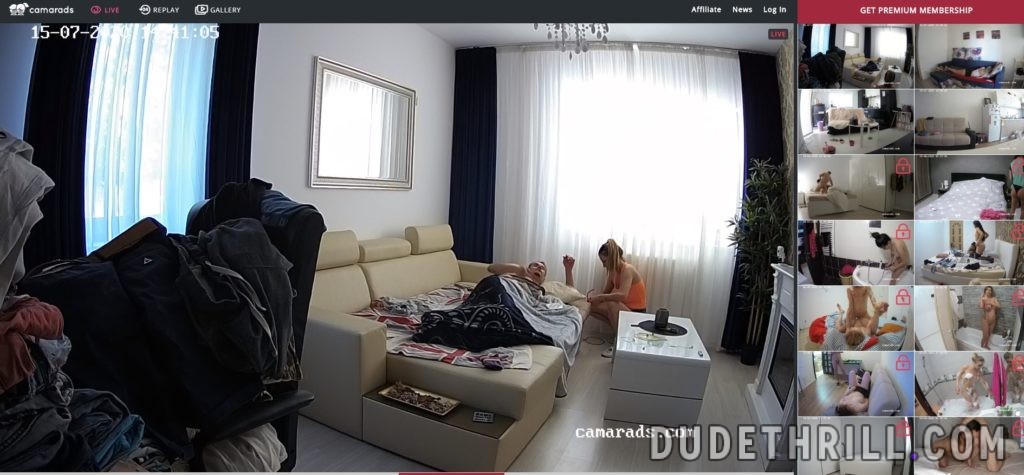 We know a lot of people have kinks like peeping on pretty girls. You might even be one of them, right? Well, it sounds really wrong when you think about it but we can tell you a way to do it even without getting caught and sent to jail. This is one of the newer websites in the industry but they already have attracted quite some members.
As of the moment, Camarads has 13 apartments and are composed of straight Russian couples. Every apartment has around half a dozen of cameras placed in various rooms. You can catch your favorite couples online for almost 24/7 and see them spending their time just like anyone else. They do their daily routines as to how we would do ours — they cook, eat, play, watch TV, take showers, and have sex in front of the camera for everyone to see.
If you are a free user, it's a given that your access will be very limited and due to the different time zones, you might also encounter problems with watching live actions. Yes, you can check out any apartment but the specific cameras on each one of them are off-limits for free users. It's important that you get access to the cameras inside the apartment since it is where the real hot fun and sexy action happens. If you're already on a premium membership, your access to each camera available will be enjoyed in HD resolution, not to mention that there is also a low light option so you can still see them under such conditions. 24-hour replays are also available and you can easily go back and check hot moments that you might have missed via archived videos.
The website's design is pretty appealing since it looks clean and simple. It is also made for easy use, whether you're using your mobile phone or desktop PCs. All the other options can also be accessed easily and the site can load each video quickly so playback is smooth and lag-free. One downside is that some might dislike how it gets tiring to switch between one camera to the other and keep track of the happenings inside the apartment. Also, there are limited options in contacting the models and you can't easily track their schedules or even have the option to record videos.
Pros & Cons of Camarads
PROS:
24-hour voyeur cameras
Most videos feature Russian couples
24-hour replay option and video archives available
Clean and no-nonsense website
Available for mobile use
More than 40K+ archived videos
CONS:
Free users will only have very limited access
A paid membership is quite expensive
There are only a few additional perks and features
Only has a few features to offer
You cannot record or keep videos for replay purposes
Switching from one camera to another gets tedious
---
Website Link: https://www.camrabbit.com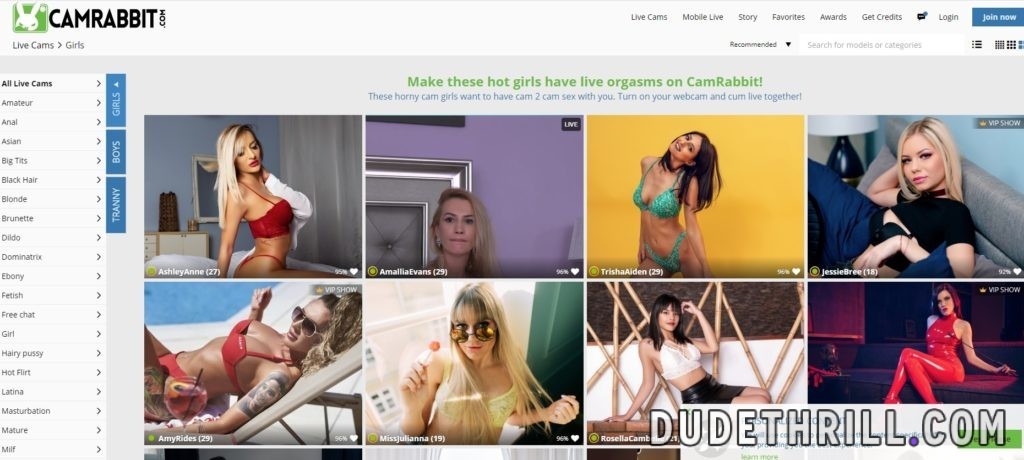 The website is home to hundreds of stunning and beautiful models. They are not even your typical at-home cam girls, they are all pro at what they're doing and has been in the industry for quite some time already so they know perfectly how to please the viewers. Camrabbit allows free chats but real fun actually happens inside private shows. But of course, you will need to spend some money on it before you can enjoy such features.
Private shows, although they can get expensive, will definitely make you feel like spending money on it was worth it. The girls are good at what they do, each one is beautiful and confident in their own skin, and they perform sexily and bares all for the viewers to see. If you find a model that you like, you can easily check her profile and you'll eventually learn a lot about her likes and dislikes before you enter the room and start a chat.
Webcams are in full HD quality so you can enjoy the streams and videos in the highest resolution. Models are also organized by category so it helps to ease the searching time for users. The website is also easy to navigate and with its features, you will be able to interact with beautiful models instantly. Since voyeur cams are the main reason why we're reading this article, then with Camrabbit you will surely enjoy the spontaneous activities that the beautiful cam babes do from time to time. You can easily spy on what they're doing at any time, and most of all, you'd get to see some steamy action since voyeur cams here are really one of the best out there.
Pros & Cons of Camrabbit.com
PROS:
Easy to navigate with clean website design
24/7 streaming
Video archives making it easier to backtrack videos
Private chat is allowed for free users
No hidden fees
CONS:
Costs are based on the model's preferences
No fixed price for private shows
Availing the premium membership can get expensive
---
#4: Voyeur-Villa
Website Link: …dead…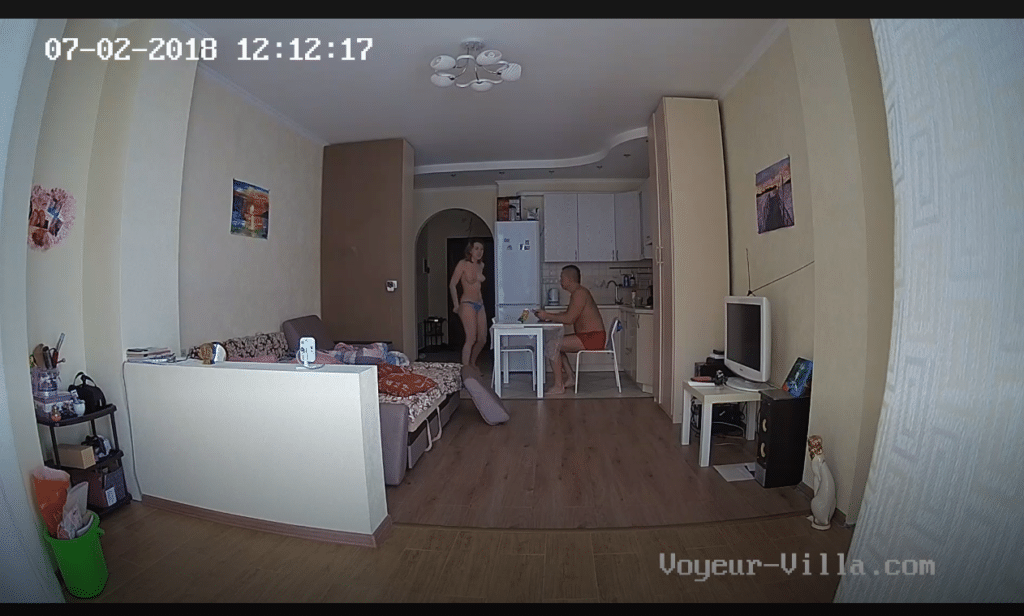 The website is currently down. Probably won't get back anytime soon. But still here's what is was and what you can expect from alternative websites on this article:
It has been a fantasy of most men to watch spy sex videos or even just clips of some girl undressing via hidden cameras. If your voyeur tendencies resurface from time to time and you want more, then Voyeur-Villa is the best website you can visit. Hot and young couples dominate this voyeur site and you get to see some steamy action from them, right from their very own apartments with webcams everywhere and is live 24/7.
Just like most voyeur sites, they let you watch and choose apartments with lots of HD cameras installed everywhere so you can see everything inside. The best part of watching voyeur cams is the fact that it is spontaneous and natural… it is not scripted or even planned unlike in the usual porn videos that we see. You can expect lots of sex and nudity from the couples on the site, you can even live stream from their Greenwood villa party zone. You can also enjoy the 24-hour replay feature with the unique motion detection, check out video archives, make use of the auto-follow feature, and even record your own sex videos. As a free user, you can only watch one camera angle and it is from a room where there is little to no sexy action at all since you can't check out every apartment and choose which room you can see. If you want, you can check out their trial membership which will eventually lead to premium membership, giving you 100% full access to every feature there is.
As for the website's design, we personally think that they can still improve quality and appearance-wise. Aside from that, everything works well enough whether you're using mobile phones or web browsers from laptops or desktop PCs. Under each video stream, you can find a timeline with floor plans and you can easily click the different camera angles. There's an on/off switch to detect motion inside rooms and you can also make use of that unique feature. Switching between two or four camera views is also made easier. You can also record live streams and categorize each video so others can check it out.
Voyeur-Villa perfectly gives all the needed features for you to enjoy spying. Lots of useful features are offered and you get to organize your own video archives. There are a lot more features to explore so going premium for this site will never go to waste.
Pros & Cons of Voyeur-Villa
PROS:
24/7 live streams in multiple angles
Russian models dominating the site
Organized video archives by category
Smooth-flowing live streams
Available for mobile use
CONS:
Slow periods from time to time
Free access gives limited benefits
Limited features despite premium membership
Site is down. No news of 'come back'.
Conclusion
To satisfy our thirst for voyeur cams, these websites are compiled to give you more ideas as to what voyeur cam sites are and how it actually works. Some might just be curious and haven't tried the magic in spying for sexy times, so this article might help you decide to try and check it out. Voyeur cams are the best option for jerking off on some stranger online since unlike porn, it is not scripted so you can feel its naturalness and spontaneity.
Admit it or not, we have felt bored and too comfortable with watching porn videos that we sometimes would want to look for something new. Not everyone is supportive of our voyeur journey and lots of people roll their eyes when they hear about this, but despite all the negatives that come with it, these sites are a must-try.
Personally I recommend trying #1 – Voyeur House TV (click here to visit the site). It will definitely deliver what it promise and make your palms sweaty from excitement.
Go ahead and check these amazing websites so you can enjoy some sexy time and have the best few hours of your life by watching people do their own thing while incorporating some sexy moves here and there. It's a different and unique kink that will be satisfied once you try to visit the site.
All 107 Other Sites in This Category Worth Checking Out:
Sexcamly Review & 12 Best Live Sex Cam Sites Like Sexcamly.com Show Me 12 Alternatives for Sexcamly.com Hey there, fellow pleasure seekers! Are you tired of the same old adult webcam sites with all their bells and whistles? Well, let me introduce you to Sexcamly – the independent, Vegas-based underdog of the webcam world! This small […]