Updated on: October 1st, 2023
Escort Club
& TOP 12 Must-Visit Escort Sites Like escort.club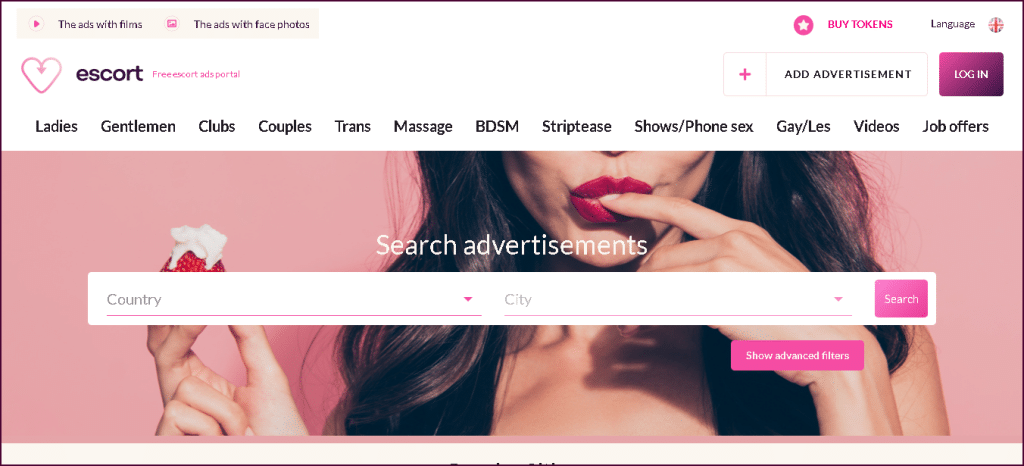 Hey there, I've got some thrilling news for all you pleasure-seekers out there! Do you know how sometimes you want to find a fun and attractive companion for the night without all the fuss of joining some exclusive club? Well, I've stumbled upon something that might be your new go-to directory. Whether you're at home or traveling the world, Escort Club has models and services from different parts of the world. This site is a newbie, but let me tell you, it's already making waves. As for me, I'm always on the lookout for some escort, and Escort Club might just be the ticket to finding my next beautiful friend for hire.
Official URL: https://escort.club
Get Your Pulse Racing with These Stunning Escort-Ads at Escort.club
Listen up, folks! If you're hunting for adult fun with a companion, you'll want to check out Escort Club. This is among the stunning-looking directories of escorts and agencies I've come across lately. Let's face it, some of these sites can be a real eyesore with clunky interfaces, dodgy graphics, and sketchy listings that look like they were thrown together by a five-year-old. But not Escort Club! This sleek and sophisticated site attracts the attention of all users –customers or even service providers.
From the moment you hit the homepage, you're greeted with a list of locations where escorts might be available. And let me tell you, the site is SFW, but the delicious-looking background is enough to get anyone's heart racing. With a classy brand icon on the upper side of the page and an organized list of ads, Escort Club is off to a great start. But things start to get even more interesting as you scroll down and are met with many thumbnails showcasing escorts worldwide.
So if you want to jazz up your sex life with some temporary "companionship," Escort Club is worth checking out. Trust me, that initial good impression is just the beginning of the exciting adventures you're bound to have on this site.
No Sugarcoating Needed, Just Straight-Up Sexy Escorts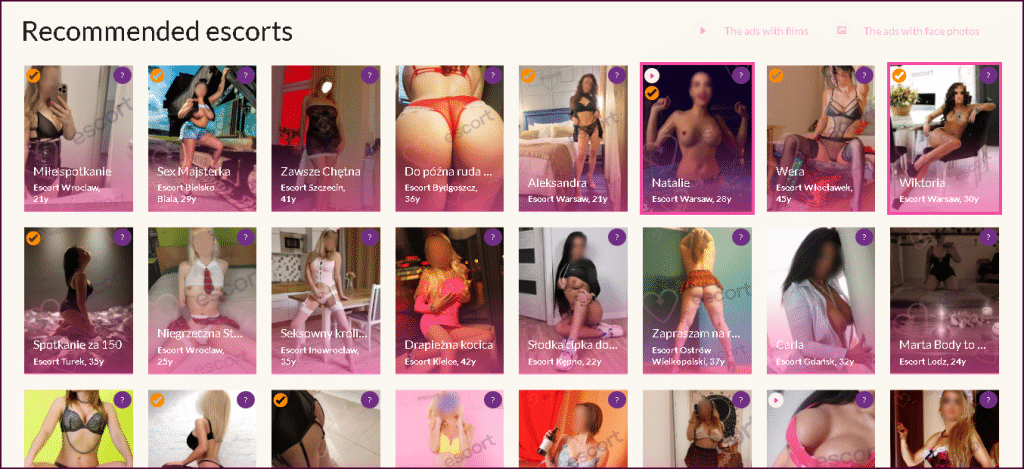 Alright, listen up, you horny little devils! Escort Club is an escort and service provider directory that will get your juices flowing wherever you are located. But hold on to your dicks, because there's a catch. I don't like breaking the news to you, but the "United States of America" area is totally empty. That's right, zero listings. It's a bummer, I know. But hey, it's not like you'll be searching for escorts in the middle of Kansas or some shit, right?
Anyway, when I first logged on, the site displayed several ad lists featuring some seriously sexy European chicks. And let me tell you, these ladies are not afraid to show off their assets. I'm talking titties, ass, and even a full-on act from one girl. Now that's what I call explicit!
I gotta say, I love the fact that Escort Club doesn't try to sugarcoat anything. They're not afraid to show you precisely what you'll get. Sure, some faces are concealed; however, that just adds to the anticipation if you ask me. So if you're looking for a good time and don't mind looking beyond the good ol' US of A, Escort Club is definitely worth checking out.
Get Connected with Your Dream Escort in Just a Few Clicks at EscortClub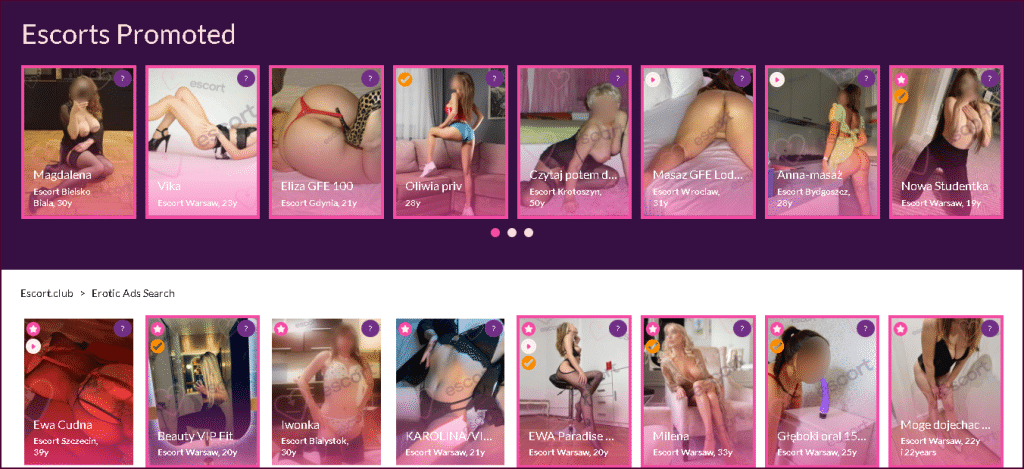 One of the things I love about Escort Club is its ease of use. You don't have to experience the trouble of signing up for an account just to peruse the directory of escorts. And with all the relevant information right in the ad, you can easily find your perfect match without any additional steps.
Not only is it a breeze to book your perfect babe, but the site also makes it easy to connect with them. The internal messaging system is available for those who want to keep their communication discreet. Still, all the necessary contact information is listed directly in the ad for those who prefer to keep it straightforward. This means no pesky middlemen or gatekeepers to contend with — just a direct line to the escort of your choice.
And let's not forget the importance of supporting the site and the escorts who advertise it. One approach to do this is to mention where you saw the ad when you met your chosen model. This helps ensure that they continue posting on the site, giving us more options to choose from in the future. So if you're up for a memorable evening, try Escort Club . With its user-friendly interface and an impressive selection of escorts, you won't be disappointed.
Get the Perfect Match Using Escort Club's Customizable Escort Search Features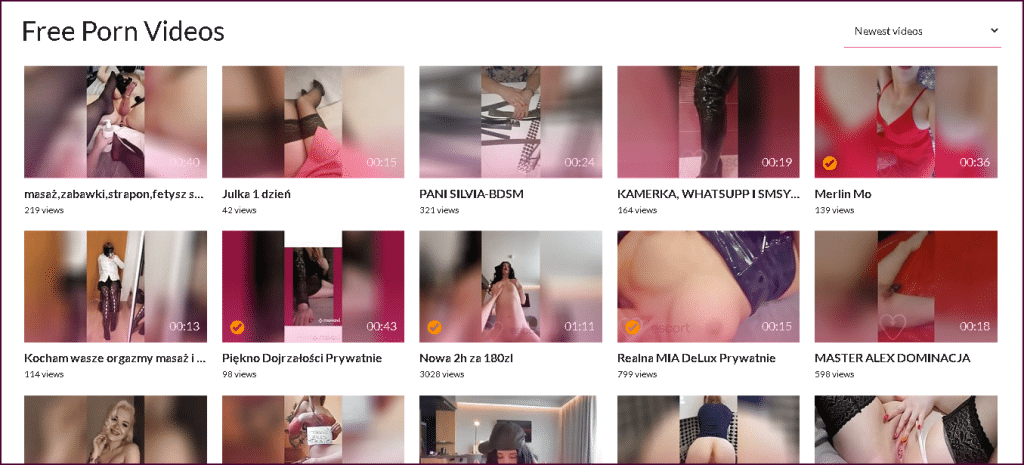 If you're like me, you know what you want and don't want to waste time looking through many irrelevant escort listings. That's why I love that Escort Club lets you customize your search with various filters. You can choose your desired price selection, location, incall or outcall, and even physical attributes like body shape, specific age, gender, or even height and weight. Finally, an escort site that understands what the people want!
But what really sets Escort Club apart is its review system. I think it's essential to know what you're getting yourself into before you make the call. And with Escort Club, you don't have to rely on guesswork. Their review system lets you filter by user reviews, so you can decide who you spend your time (and money) with.
And if you're into some kinkier stuff, Escort Club has got you covered. Their "Services" menu lets you search for specific fetishes, like foot play, bondage, and anal. And for those of you who like to take things to the extreme, they even have listings for cuckold and fisting. Escort Club clearly knows how to cater to all tastes and preferences.
Plunge into a Night of Pure Passion and Erotic Escapade: An Escort Adventure Awaits!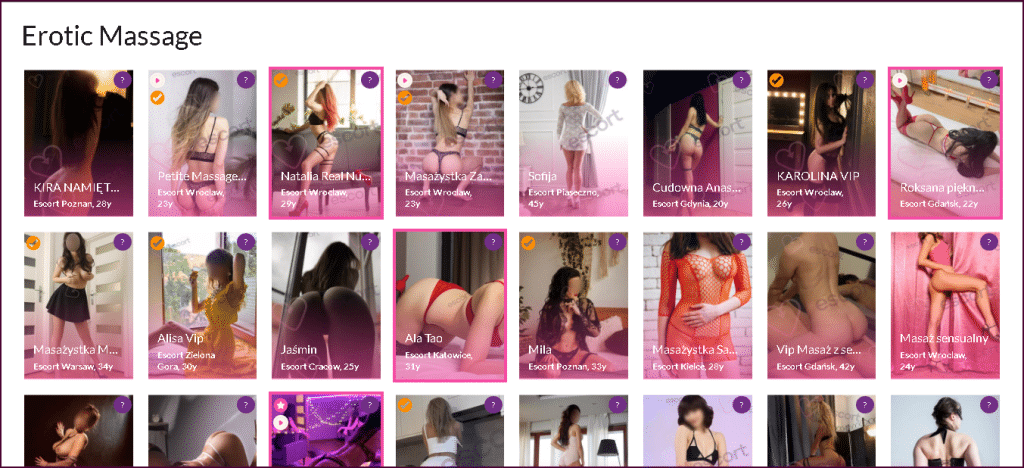 With a trip to Warsaw quickly approaching, I took a peek at Escort Club's massive directory of 2k+ escorts. Armed with the site's robust search filters, I filtered out the results to all sexy ladies who fit my specifications. And the best part? They all had reviews, so I knew I was in good hands.
One babe, particularly, caught my attention — a stunning 24-year-old with long brunette hair and a thirst for adventure. Her profile claimed she was well-educated and eager to please, and seeing the raunchy clips and pics she shared, I had no reason to doubt her. My anticipation hung heavy in the air as I eagerly waited for the time to tick down to our hot and steamy rendezvous. My mind was racing with all the dirty things I wanted to do with this sexy brunette, and I could hardly contain my excitement.
The thought of finally getting to experience her naughty talents firsthand had me practically trembling with desire. I did not doubt that this would be an unforgettable encounter — the kind that would keep me coming back to the site time and time again. As the minutes ticked by, I could feel the tension building, and my pulse quickened with every passing second. I knew that when the moment finally arrived, I would be more than ready to dive headfirst into a night of pure passion and pleasure.
Unleash Your Wildest Desires: Discover Your Dream Escort with Escort Club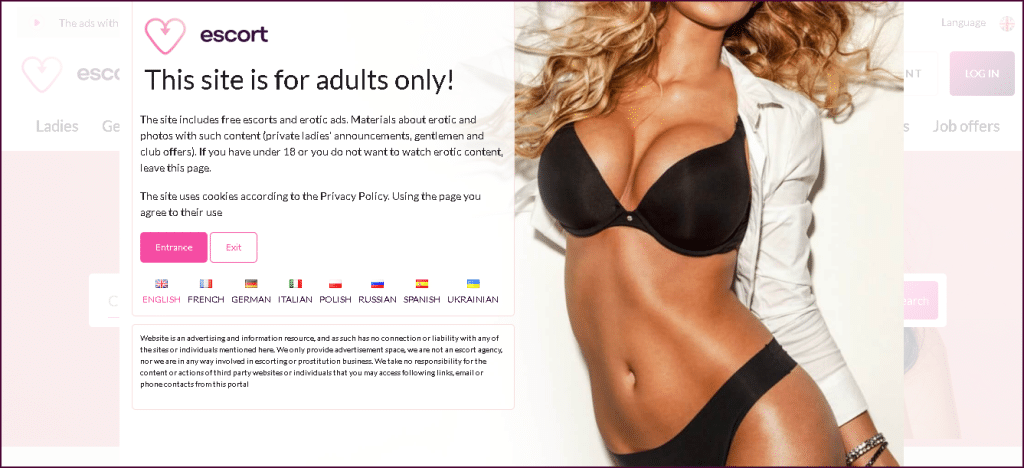 Are you looking for your perfect babe on EscortClub? There are several to make this happen. If you're interested in a specific city, simply tap to see who's available. In smaller towns, it's easy to browse through a few ads to find someone who catches your attention. I stumbled upon a gorgeous girl named Cassandra, whose pictures had me drooling in no time.
However, you might feel overwhelmed if you're in a much larger area, like Warsaw, with over 4K+ ads. That's where the search filters come in handy. The site has fantastic filters that let you narrow down your options. You can select from extensive categories like Duet, Massage, and Ladies, or get more specific with options like Trans, Striptease, and BDSM. Don't get lost in the sea of possibilities — use the filters to find your dream escort.
Escort Club: A Growing Escort Directory That's Yet to Conquer the World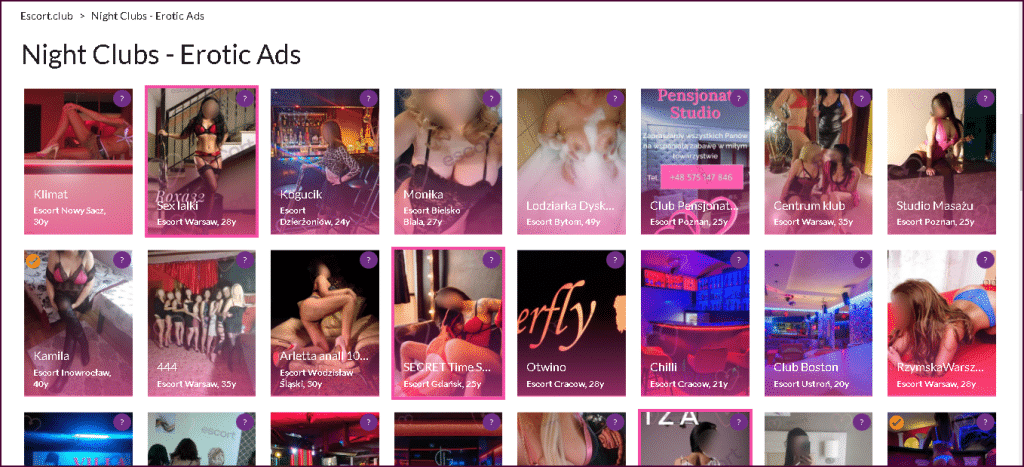 While exploring Escort Club's expansive selection of listings, I couldn't help but notice one minor drawback — the site's relative newness. Since it's still a relatively new player in the game, Escort Club hasn't expanded its reach to all corners of the globe yet. In fact, I couldn't find any American ads on the site, which was a bit of a bummer.
However, I do have to give Escort Club props for their diversity efforts thus far. While there's room for improvement in representation, I noticed that white escort providers and escort companies posted most of the ads on the site. That being said, the site's interface is user-friendly and intuitive, which suggests that they're committed to catering to clients from all backgrounds.
So while Escort Club may not be quite as established as some of the more well-known sites out there, I feel they're well on their way to making a name for themselves in the industry. With their easy-to-use platform and impressive selection of models, it's only a matter of time before they start raking in more listings worldwide.
Pros and Cons of Escort.Club
PROS:
Free to use
Covers worldwide
Lots of ads
Different types of services
Amazing search engine
Some escorts have legit reviews
No need to sign up
CONS:
Some locations don't have ad listings
---
TOP 12 Must-Visit Escort Sites Similar to Escort.club: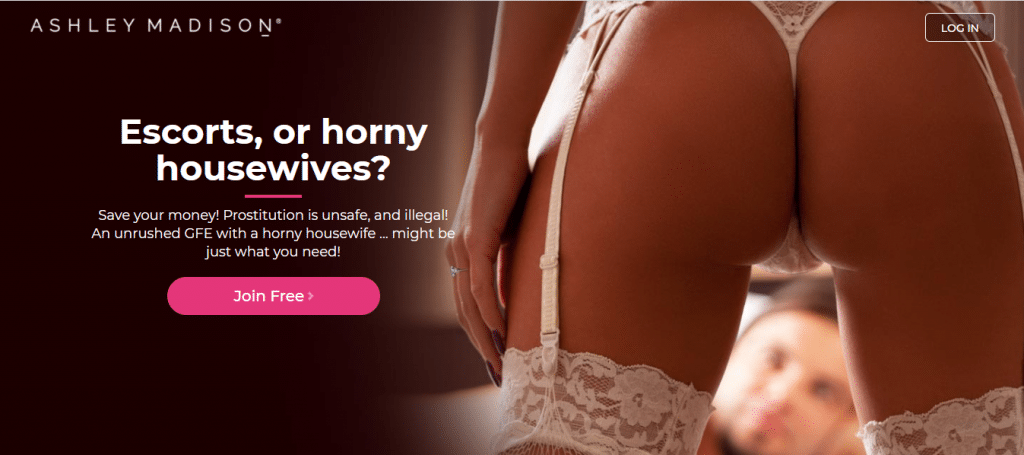 The Ashley Madison escort website is not just a typical escort website you see online. Founded back in 2001, the website provided committed people, married or in an attached relationship, the freedom to seek any discreet affairs with someone. Until this moment, Ashley Madison remains to offer a free-of-judgment environment, and affairs are not discouraged.
Over the years, the services offering of the Ashley Madison website is changing according to the demands and changing lifestyles and ways of cheating of members. This website covers many interests, including the perks of having polygamous, monogamous, open relationships, threesomes, and others. Due to the extraordinary features, it became popular and continues to be on top-up to this day, gaining reputation worldwide.
Here's the full review of AshleyMadison.
PROS:
Maintains photo and personal information discretion
Encourages discreet photo uploading
Free registration and easy registration process
Available as apps on Android and iOS phones and don't require too much memory space
A large community of members around the world
CONS:
Some profiles do not provide many details
Some don't fill out profile information
---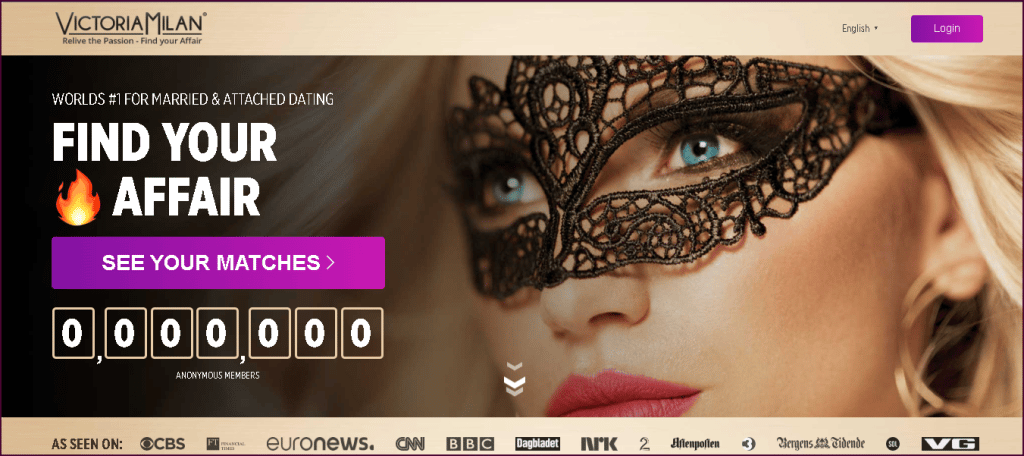 They claim to be the number one site for married people and those in the attached relationship a platform to cheat. Such a site provides confidential and anonymous experience and personal information for people to experience. They accommodate committed and married people and are ready to spice up their sexual experience to the next level.
Your face is blurred and protected to keep you unidentified to everyone and concealed. Users are even allowed to keep things discreetly while searching for a perfect match all over the world. And the moment things heat up, but suddenly you are about to get caught, the site has an emergency button, popularly known as the Panic button, wherein you can click and divert yourself to an unsuspecting place. As of now, it has over six million worldwide members from different categories.
Click here for a full review of VictoriaMilan.
PROS:
Straightforward steps in free registration
The site is available for download for iOS and Android users
Most of the members are from Sweden, Poland, and the Netherlands
Exclusive photos with corresponding private keys
CONS:
Premium members only have perks in sending messages and viewing
---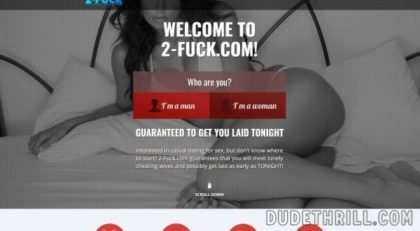 With all the escort websites across the Internet, only a few stand out. One of these is 2fuck.com, an Escort website with three million registered members worldwide. It is progressively growing every day. The website boasts genuine and authentic services for everyone who craves sex every day.
Once you become a member, your profile will automatically undergo compatibility matching and provide you with lists of members compatible with your preferences. It is easy to say that 2fuck.com does not randomly search for members for your convenience but instead employs an analytic process to make matching more accurate.
PROS:
Members worldwide reach up to millions and growing each day
The design of the website is user-friendly and straightforward
Free registration for everyone
CONS:
Premium members have exclusive features that can only access them
---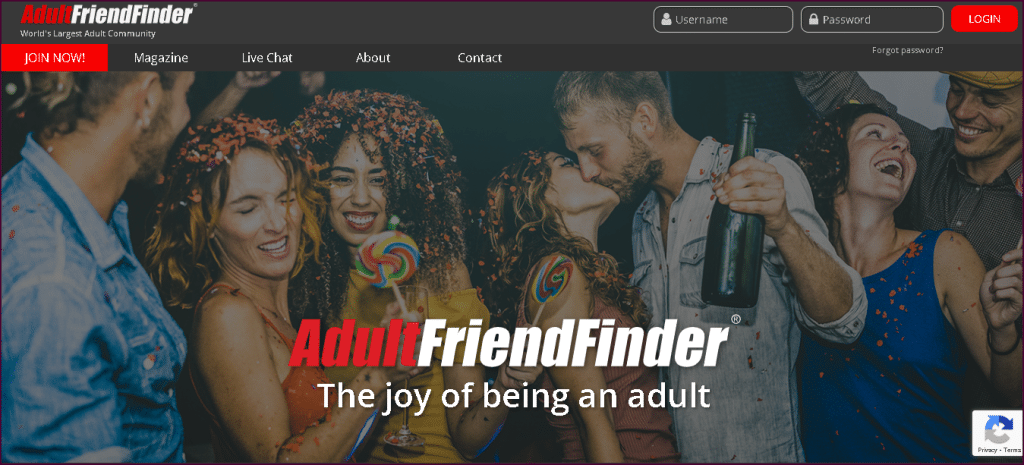 Adult Friend Finder is widely popular worldwide and has over eighty million members seeking casual and sexual encounters with different girls. Also, this website became popular in the United States and provided an excellent platform for users to seek a perfect sexual match using its communication features.
Further, it offers many casual arrangements, including polygamous relationships, monogamy, couple sharing, FuBu, and many others. Indeed, it is a great website to explore sexual preferences and spice things up in bed, especially among single people and couples willing to scrutinize their sexuality. With easy navigation and a fast registration process, the users will be finished within 5 minutes or below.
Click to see the full review of AdultFriendFinder.
PROS:
Free registration
Members of the site are seeking casual relationships
Open for bisexuals and gay members
There are plenty of features for communicating with each other
Members are allowed to create blogs and groups for information exchange
Free feature in watching videos and viewing photos
Members are allowed and free to share any types of videos and photos
CONS:
There are more males than females
---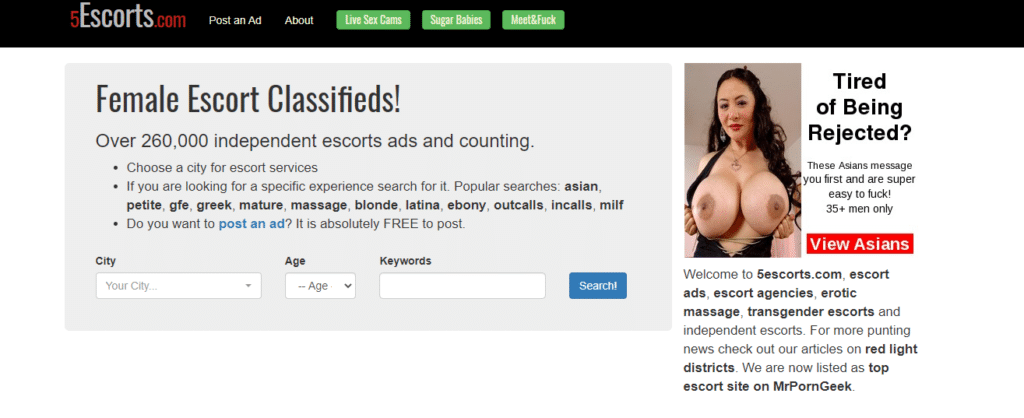 Not everyone is fortunate to have partners; hence when things get horny and hot, some people turn to alternative options like porn sites. However, watching pornographic materials will never be enough. People would desire a more real-life experience, for instance, a no-strings-attached relationship, and get to spend a quick time making out. Good thing that society never ceases to evolve and experiment on services that satisfy and cater to people's desires, fantasies, and urges over the years. Escorts and sex dating sites are commonly the getaway solution to society's dry and lonely sexual urges.
The best example for this is the 5Escorts, a top escort agency that provides a wide range of escorts of various sex, ages, nationality, body, and beauties. It might sound confusing how this site is called 5Escorts, but for me, it is a splendid platform that deserves a 5-star recommendation. Wherever you are in this world, if you search for escorts, this is the best place you should visit. They have approximately 250,000 independent benefit providers worldwide that deliver escort device satisfaction.
Check out the full review of 5Escorts.
PROS:
Over 250,000 escort profiles are available
Authentic and legitimate female escorts
Secured and safe usage of the site
The website is modest and stress-free to use
Extremely popular mainly in Canada and the United States
Growing community
Payments and orders are encrypted and ensured safe
CONS:
Dominantly focuses on North America
Sorting in advance is not available
Searching functions is limited
---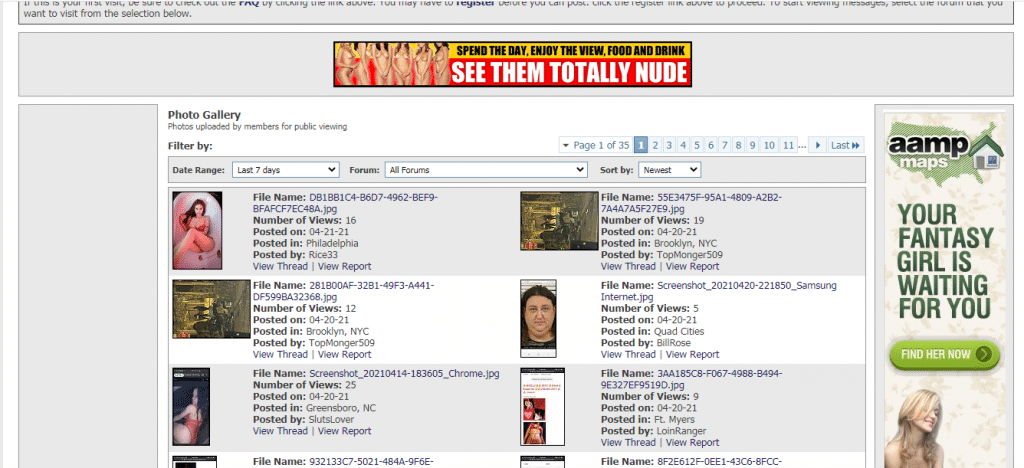 Are you eager to connect to people, have a great time, meet new friends, discover strip clubs, and hire gorgeous escorts around the US? Well, let me introduce you to USASexGuide, a popular website that gained more than half a million members and continues to gain more users every day.
Take a look at the full review of USASexGuide.
PROS:
Free registration
Members of the site are seeking casual relationships
Open for bisexuals and gay members
There are plenty of features for communicating with each other
Members are allowed to create blogs and groups for information exchange
Free feature in watching videos and viewing photos
Members are allowed and free to share any types of videos and photos
CONS:
There are more males than females
---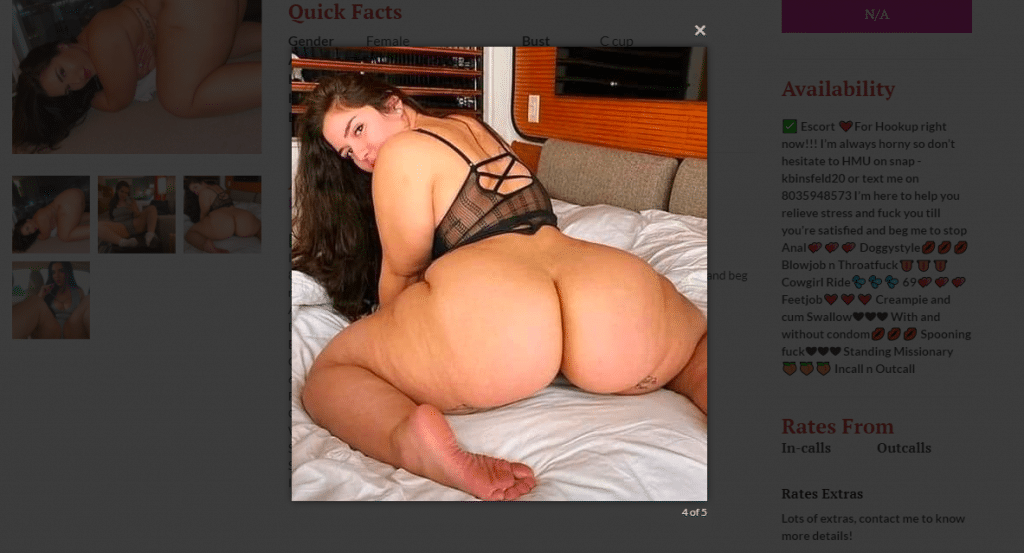 Escorts Affair makes the full escort service more favorable and easy. The website offers a reasonable price for mind-blowing sex in return. For instance, it also has gorgeous ladies willing to make love with anyone — married, single, or in a committed relationship. Indeed, Escorts Affair became the most popular venue among married people because it allowed them to explore their sensual side. Besides, they can fuck gorgeous and hot escorts they only wish in their dreams.
Here's a full EscortsAffair review.
PROS:
The registration process is free and follows simple steps only
The list of escorts is pretty long, and many are available within your local area
The site caters within your local areas and worldwide
CONS:
Check the laws within your local area that is against escorting service
---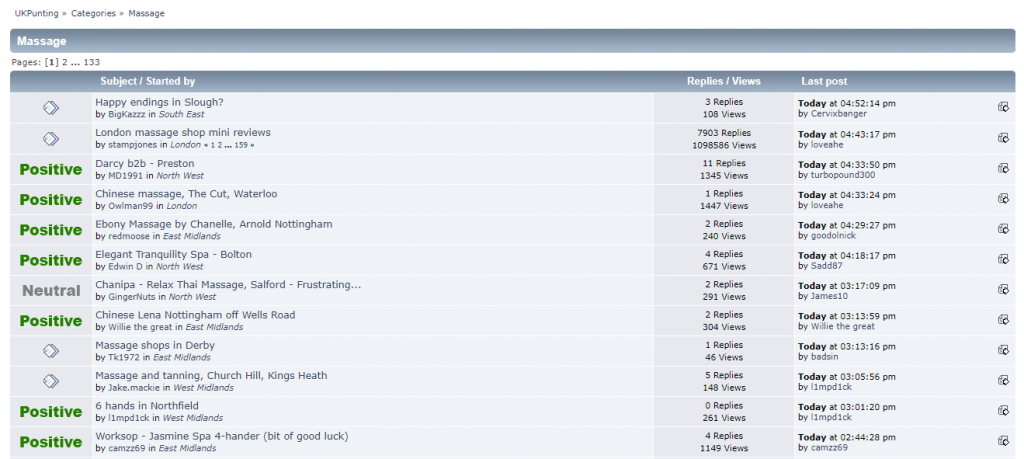 The UKPunting website is here to help UK-based hookers and seductive masseuses find legit clients. It is a place where horny dudes can freely express their sex lives, seek support, and provide others a place to blow off steam. Are you ready to connect and blow off your erotic secrets with like-minded people? If the answer is yes, then UKPunting must be your go-to site for all your needs.
It offers to help consumers and escort partners learn about each other to gain positive and satisfying sexual experiences. UKPunting gives consumers relevant details on other customers' experiences, helping them better understand what they're dealing with. Isn't that cool?
Read the UKPunting full review.
PROS:
Plenty of links to fantastic porn videos
Great recommendations of safe and excellent porn sites with various niches
Relevant discussions and topics
The user interface is sensitive and uncomplicated to use
Reviews are detailed and accurate
CONS:
Few porn banners are available
Design is too simple
---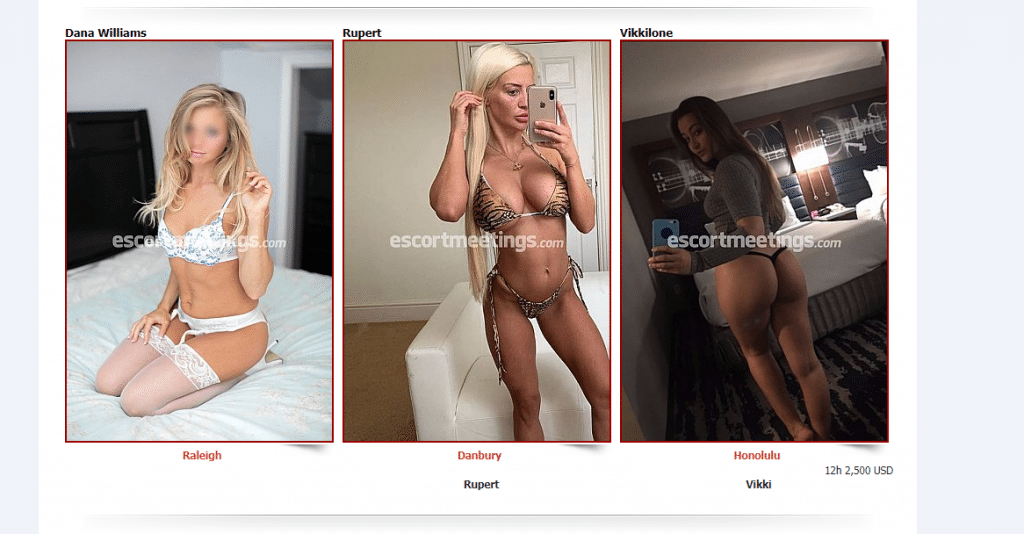 Any travel is fruitful if you can fuck some gorgeous locals. However, where you can find a company for a night or two is another question. And that's where EscortMeetings comes in handy. Surprisingly, most of the world's big cities, most beautiful women, and most of the world's most eligible escorts are all in this one fantastic spot.
Finding an escort should be easier now that you can use EscortMeetings. Don't forget about the extended search options, and an endless number of hookers who will cater to your sick fantasies are available on this platform.
Check out the full review of EscortMeetings.
PROS:
Registration is free
Book escort free of charge
Usability is simple and easy to understand
A lot of beautiful escorts to check out
Plenty of escorts are open for kinky services
Girls are often willing to travel
Plenty of escorts you can pick from different parts of the world
Direct contact escorts, no agencies
Credible and accurate website of escort list
New updates of escort every week
CONS:
Need registration to post comments
Quite a simple website design
Some of the escort images are low-quality resolution
---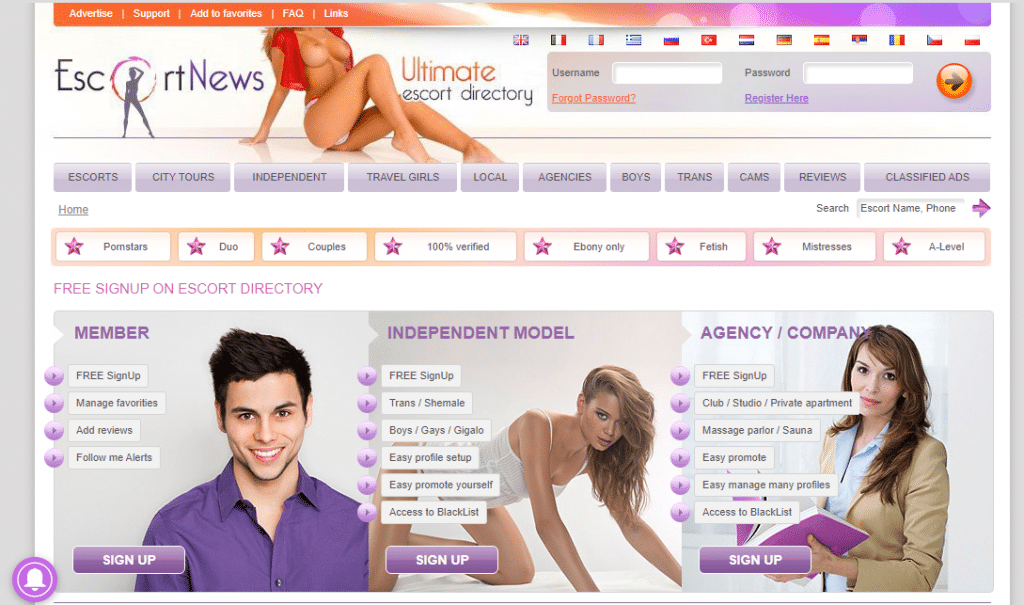 EscortNews is an independent escort site with an enormous listing of hot and gorgeous women. You will find the most sought-after girls and amazingly stunning escorts on this site. It also offers convenient features for the users, including advanced searching, communication tools, and a simply-designed interface. So, if you are fascinated and feel like exploring your sexual dreams and deepest sensual fantasies. Take a visit and splurge into the world of escorting.
Click to see the full EscortNews review.
PROS:
Top-no choices of girls
The website design is straightforward, fun, and easy to navigate
Features are plenty
The index is organized pretty well
There are available reviews to read
CONS:
Focuses primarily on large cities
---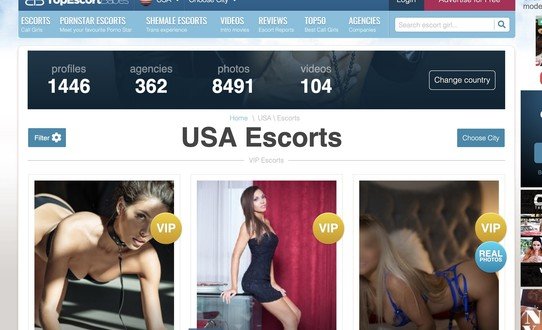 As the internet grows, escort services have increased on various websites. Many of them have gorgeous, super-arousing female escorts. Functionalities and credibility, however, differ significantly from one brand to another. So, if you're an erotic seeker and your dream is to spend one of the sexiest moments of your life, you should pick out the best suitable escort platform there is. One of these relevant websites is Top Escort Babes.
Top Escort Babes is an escort service website we all know about. They offer intimate companionship on demand if you ever need some late-night company! The website provides information on the thousand most well-known pornstars, women, shemale escort models, and celebrities worldwide.
Learn more about TopEscortBabes in this review.
PROS:
It has thousands of escorts and plenty of featured agencies worldwide
Supports multiple languages
It does not require registration
It has a built-in messaging feature
Indicates suspicious accounts using the "Suspicious Profil" badge
There are pornstars available as escorts
Simple, elegant, and great design
A fast and smooth browsing experience
Supports mobile browsing
Plenty of escort categories to choose from
CONS:
Lacks searching features
Some escorts are pretty expensive
---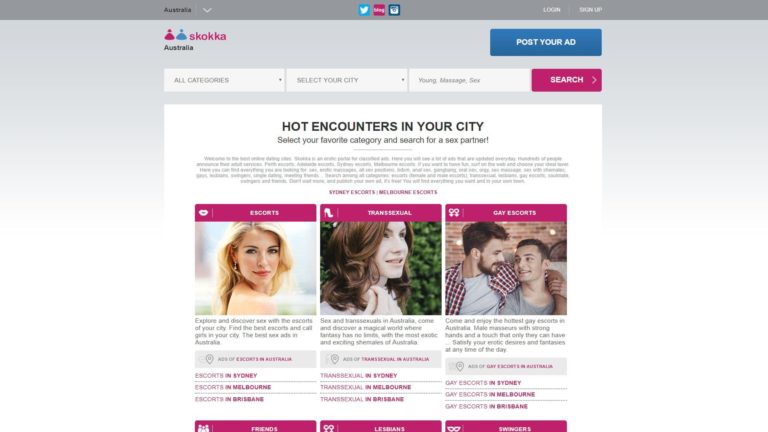 This website is popularly known as Skokka.com. Skokka.com is insanely popular, with over 30,000+ unique visitors every day. These numbers suggest high demand and only show how successful the site is. The overwhelming number of site visitors might result from the many offered countries on the front page's list. If you have a little cash and somewhat bored of your hand is the only contact you get these days, it cannot hurt to try anyway.
Check out the full review of Skokka.
PROS:
Plenty of escorts with escort listings all over the world
Advertisements for casual encounters
Respond to ad on-site
Several thumbnails and good display
Accessible to search and use
No membership required
CONS:
I could not find user reviews
Average site features
Some advertisements do not display pictures
Prices are sometimes not listed
---
Verdict
After browsing Escort Club's escort directory, I can confidently say this site is a real gem. The platform offers a user-friendly interface with advanced search filters that allow you to find the perfect companion for your needs quickly. Plus, the fact that you can leave and read reviews is a significant bonus, as it helps weed out any potential scams or disappointments. Although the site is still a new player in the adult entertainment industry and hasn't yet expanded to all regions, it's definitely a directory worth keeping an eye on as it continues to grow and gain popularity. So if you're eyeing an honest and exciting escort directory, check out Escort Club.
All 106 Other Sites in This Category Worth Checking Out:
Empire Escort & 12 Must-Visit Escort Sites Like EmpireEscort.com Show Me 12 Alternatives for EmpireEscort.com Greetings, Dudethrill fans! Today, we're diving deep into the scandalous world of EmpirEscort, the fresh face in the online escort scene. Before you raise an eyebrow and wonder if their youthfulness is a red flag, remember, it's not the years; the […]