Updated on: October 1st, 2023
Victoria Milan
Website Address: www.victoriamilan.com
Victoria Milan Review 2020 – Is It Any Good For Extramarital Affairs?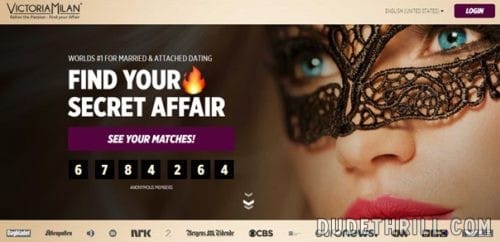 We are used to online dating platforms that cater to single men and women with goals of meeting some new friends, hookups, or even future dating partners. Of course, since they are the ones without any kind of commitment with another, they are also the ones who are in search of it. But, have you ever heard of a website that caters married persons who want to have some fun without everyone knowing?
Establishing itself as a dating platform for those who are in committed relationships who want to have short-term affairs, Victoria Milan has been creating a buzz lately for its unique and controversial nature. Founded by Digisec Media Limited together with RichMeetBeautiful, the site is coined to be the "World's #1 Cheating Resource". Its operation protocols emphasize each user's safe and anonymous dating experience and ensuring these people get to spice up their boring private lives. Victoria Milan uses its very own AnonymousBlur Tool, which helps in keeping every identity concealed. When you are on the site, you don't have to worry about other people finding out about your real identity and you can keep everything discreet. There are almost 6 million members on this site, and most of them are in some kind of committed relationship; both men and women from all over the world who want to experience some fun and excitement with some random stranger online.
Read on and discover the perks of Victoria Milan and why you should start doing it now.
Relive the passion, have some affairs!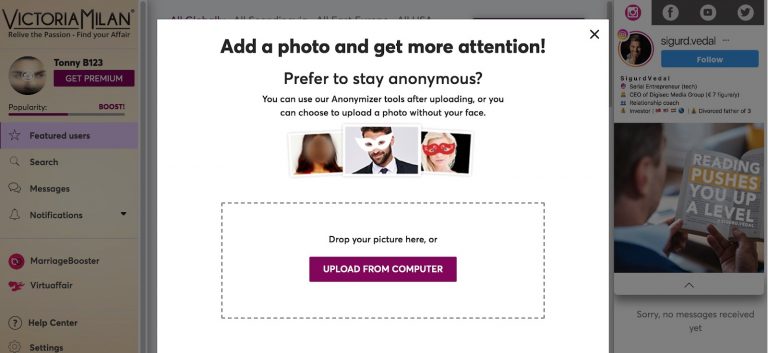 If you want to have a successful try in cheating, then this site might just be the best for you. Victoria Milan has perfected its formula so they can successfully protect every user's identity. The website's design is refreshing and gives off that reliable feeling to it. So, if you are hiding anything from someone and they start asking questions, then worry no more since your phone won't ever give anything away for her to suspect any dark activities on your end.
Everything in Victoria Milan screams anonymity and discretion; the site is designed refreshingly but maintains a strict level of confidentiality. They have this unique "Panic Button" feature, which is something you cannot find in any other site yet. It is made to be of help during tough times or whenever you feel like you are going to get caught while using the site. So, whenever you click that button, you will be automatically redirected to another website that is less suspicious so you can be off the hook.
It's also a great platform where you can keep your options diverse and open; it has a massive number of users — a great mix of single and committed people. With over 6 million members worldwide, you are surely going to find like-minded individuals who are in for some short-term fun.
Signing Up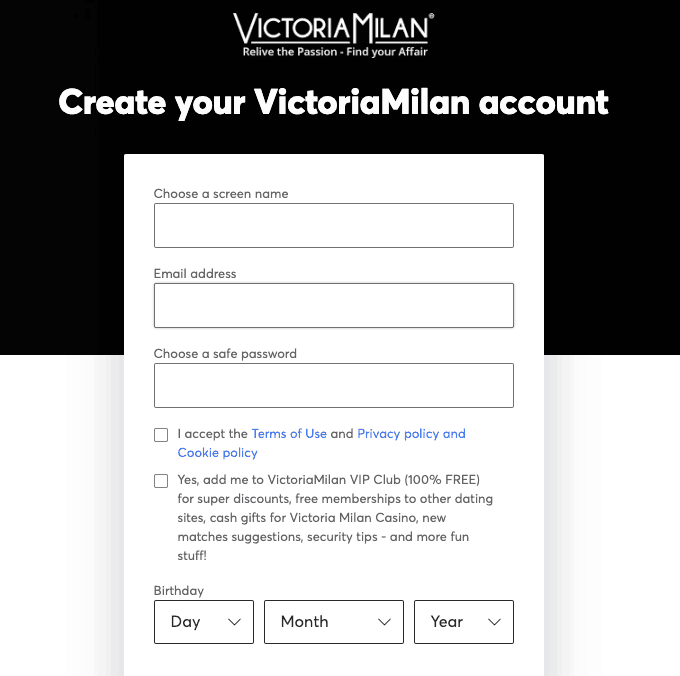 It would only take around 3-5 minutes for you to sign up for an account in Victoria Milan. You will need a valid email address for verification, which is, of course, still going to be private. Once you have completed the necessary steps for the registration, you can choose a unique screen name and indicate which country you currently live in. The next part would be about your dating interests and what turns you on; they have specific tags in which you can pick from so other users can have more idea about you. The more tags that you have clicked, the more potential matches will be shown to you.
Just like how you do it in other dating platforms, never forget to upload your most appealing picture. To further show that your account is authentic, you may upload more pictures. Don't worry about these pictures if ever you want to stay lowkey and hidden – AnonymousBlur Tool will have your back and keep you anonymous.
Let Victoria Milan Do the Work!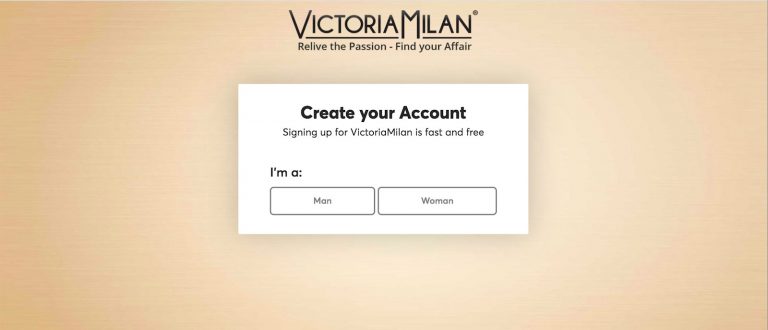 Being one of the very few dating platforms which cater to people wanting some extra-marital relationships, it is a community of people who are like-minded and open for some limited moral principles. Since the registration process is very quick and hassle-free, new users will not have a hard time navigating the site. All they need to do is provide some basic information and most of them are just about the individual user's personality, likes and dislikes, intentions as well as interests, so other people can catch a glimpse of you.
If you click "See Your Matches", you will need to specify your gender preference, interests, marital status, and provide a valid email address. As stated above, only your email address is the vital information needed. No more phone numbers and all those extra personal details. With this, you can see that Victoria Milan works on its members' safety.
Once you completed the registration, you have to polish your profile and provide more information about yourself like height, weight, hair and eye color, and even body type. Photos are not obligatory but if you want to attract more matches, it would be best to post one.
Now you can start your search for someone who wants the same thing as you. Start by looking around profiles of other users; you may notice that most profiles are detailed, especially with intricate details about themselves like what turns them on and why are they on the website. Also, aside from the well-curated profiles, most of their profile pictures are blurred. As said above, Victoria Milan puts everyone's anonymity as their top priority so it is a common-sense consideration on their part.
Meeting Potential Matches

For free users, there is only a limited number in terms of criteria so you can only get matches based on your location, age, and photos. For you to get more options and matches, you need to pay for it. In general, there can only be so much that you can do with a non-paying account. You will need to upgrade to enjoy the latest features and even the most exciting ones. If you want to find a match that suits your desired preferences, as well as smoking and drinking habits, interests, hair and eye color, or sexual orientation and marital status, you will need an upgrade. To have more criteria available, it would also mean more potential mates, in exchange for payment of course. Free users won't also be able to send and read messages. You may say that Victoria Milan is not that user-friendly, with how little they offer for free memberships. They just probably want to earn their share in return for keeping the users' security at all costs especially since it involves a taboo topic such as cheating.
You know how online dating has lots of surprises and not all of them are pleasant. While some wear their hearts on their sleeves and give out honest information about themselves, others strongly stick to reality and are tight-lipped with regards to details about them. Although it may sound disappointing for someone who is in a dating platform, with Victoria Milan, you'll get used to meeting people from different walks of life and has different personalities. With a large number of users on the site, there really would be some users who would cause you some displease.
When you are registered on the site, you will find lots of potential matches and you'll have to find out first what do they want and why are they on the site. Some might want long-term relationships, or just the opportunity to mingle with new people and spend some fun time away from everything else. You just need to be open and friendly so you can build rapport and establish a connection among other users. There are a lot of private testimonies and feedback from people who have tried Victoria Milan and all of them have tried the site to its fullest. You get to develop relationships and spend time with others, giving it high probability and chances to succeed in your search for a good time.
Victoria Milan's Audience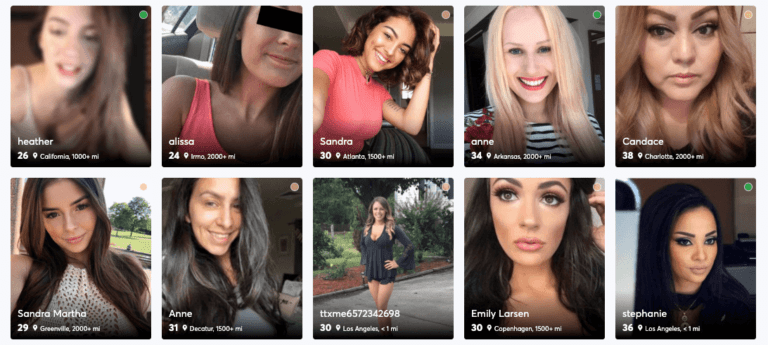 We are used to seeing dating platforms that cater to the single and non-committed individuals in the society, so it is a new sight to see Victoria Milan which steers away from that direction and focusing on unfaithful partners and extra-marital relationships. On average, users of Victoria Milan are 5-6 years in their relationships, most or if not all of them are already financially stable and family-supporting. With 6 million users all over the world and the majority of them from the male population, the age range for Victoria Milan users range from 35-45 years old.
The website is mainly focused on European and American countries so it is not available to some places. Since it is an online platform and is very convenient, it has become travelers' buddy since it allows them to engage in so fun time with like-minded people and spend some hot affairs.
Click here to register and view some hot babes on Victoria Milan.
In terms of communication, you can easily convey to the opposite sex everything you want them to know. You can hide personal details or skip that portion; you can even hide your age if you want to. If you are searching for a one night stand, or a hook-up buddy, or even for a serious relationship, you have to indicate your intentions. Since the site gives out detailed questionnaires, it helps everyone know more about you and they can even leave comments on your photo. Since the people here are like-minded; everyone knows they have to keep a secret so you won't have to worry about being exposed. You can still get acquainted with everyone and keep your dirty little secret up your sleeves. You can look for a perfect match by scrolling through countless photos and profiles and you simply have to mark those that caught your eye. You can say less about yourself to keep your anonymity and if you start talking to someone, you can start telling them about you and vice versa.
Excellent Features and Perks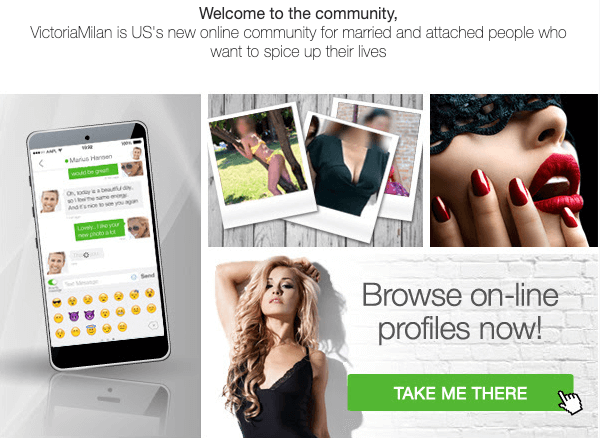 Among the rising dating platforms that we have today, Victoria Milan boasts of having real advanced web services. You have the power to know who checked your profile and you can do the same to them as well. You can chat with anyone anonymously and you can do that for free. Being a dating platform, you can send messages to everyone and it comes with bright stickers and emoji. Aside from messaging, you can also communicate with other people via video chat.
Do you know how we always want to look our best during a first date? You need not worry about something like that here since you can easily chat with others in your simple ways. As everyone tries to maintain their privacy, no need for anything fancy and extravagant introductions. Your chosen person will only see how you communicate with them; they won't judge you for your looks, your clothes, or even if you don't have makeup on. The physical appearance won't matter anymore.
The customer support in Victoria Milan is also notable. It is well-developed and monitors the stability of the whole operations, keeping it away from viruses and damaging factors, as well as preventing crashes and glitches. You can even ask anything related to the site and they will respond immediately whenever possible.
After registration, you can enjoy lots of positive features on this site. If you have that burning desire to go out of your way and meet some potential flings or affair, then this site is perfect for you.
FAQs
What is Victoria Milan?

It is an online dating platform for committed individuals who are interested in extra-marital relationships, one night stands, and short-term affairs. It has been named as the "No. 1 Cheating Resource" for both married and people in a relationship.
How much does Victoria Milan cost?

To be a paying member you need to subscribe for at least 3 months which would cost you a total of $59.97 (and only $19.99 if you want to pay monthly). For a six-month subscription, you will need to pay at least $89.94 (which is around $14.99 per month). If you want to avail of their annual subscription, it would cost you around $119.88 or at least $9.99 per month.
Is Victoria Milan a scam website?

No, Victoria Milan is not a scam. It is a legit one and has lots of users already. Even on their homepage, they have constant reminders for users to report immediately if they were to encounter fake profiles. It is a way to protect the identities of real members against possible scammers.
Am I going to be safe in Victoria Milan?

Safety is the top priority of Victoria Milan and they have established tight security and measures, including their acquired systems to further enhance the users' anonymous online experience. Norton, SSL Trust, Amazon Web tools, and 256-bit encryption software are just a few of Victoria Milan's efforts to further enhance everyone's security.
Does Victoria Milan have any security measures?

Yes, Victoria Milan has applied lots of security measures to keep users' identity private and make their anonymous online dating experience more enjoyable. Their team carefully checks every account's posts and will quickly ban if they noticed that the media is insufficient. AnonymousBlur Tool is heaven-sent — it keeps the protection of users and not just with your physical appearance but also personal and financial data.
Can we download Victoria Milan on our phones?

Yes, they offer a mobile phone application that can be downloaded from Apple's Appstore and Google Play Store. If not, you may opt for an easier way such as downloading from other stores like APK Pure.
Can I delete my account?

No, but you can just deactivate it. All you have to do is scroll until you reach the bottom right where you can find settings and "Deactivate Profile", "This Form" then "Send Request". Remember that your account will not be deleted totally since the website is still going to keep your records so you have something to go back to once you reactivate it, if ever.
Is Victoria Milan a Scam or Legit?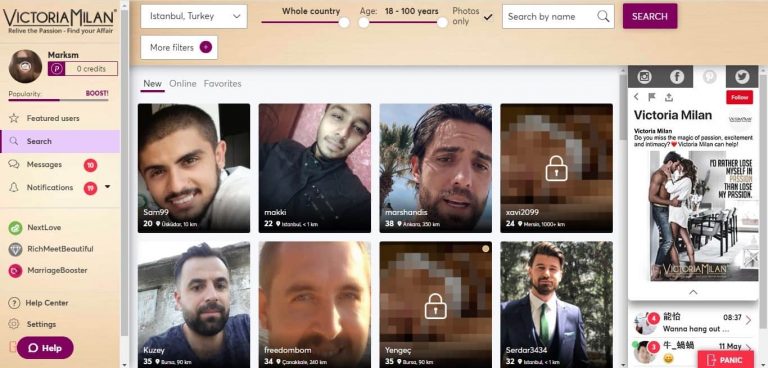 With a large number of registered users, Victoria Milan gives you a variety of choices for both men and women who wants the same thing as you. Everything here is legit. The accounts, the website, everything that you will pay for, the features and perks – no scam 'coz they're all legit.
The only downside of a website that values anonymity is that it cannot protect you from fake accounts and fraudsters. Well, that also applies to almost all dating platforms. But with Victoria Milan, it would be easy for anyone to register and pretend they are someone else and start talking to others. Luckily enough, this website is known for being very thorough in their security and profile-checking. So if there are fakes around, be assured that Victoria Milan's developers and the whole team would be checking it and remove it in no time. Safety measures are highly prioritized and established. Even contents by users are being monitored and if a profile is found to have insufficient media or details, it will most likely be banned especially if there are disturbing cases involved.
If you are a frequent visitor at Victoria Milan, even you can easily distinguish scam accounts because they tend to behave suspiciously and lacks information. If you encounter someone you might think is a scam account, remember to ask particular questions that will be answered with personal matters. It is common sense knowledge but it won't hurt to be reminded that when you are in dating platforms like this one, you should always be careful around people. There are rare cases where people would try to befriend you at first then end up trying to fish for your private details such as card numbers, addresses, and any other personal and sensitive data. Since users have their pseudonyms on this site, no one should ask for such information. If you ever encounter one, immediately report the account to customer support.
Pros & Cons:
PROS:
Moderators carefully monitor posts and other activities
Introduced "Panic Button" which helps you get away from a bind
Profiles are detailed and informative
High confidentiality
Success probability in meeting a match is pretty high
AnonymousBlur Tool to help keep your identity concealed
Comprehensive search tool with useful filters and categories
Responsive customer support
Large-scoped and interesting user base
You can see who viewed your profile
Send and receive online flirts and gifts
CONS:
Pricey membership
Free accounts have limited access to features
Due to anonymity, most users do not have profile pictures
Conclusion
It is never an assurance that you are happy while you are in a committed relationship. That is why extramarital affairs and 3rd party relationships exist and continue to happen despite it being immoral and a taboo. People often suffer from loneliness especially in this judging society and fast-paced world that we live in; making it a bit more difficult to find a partner or stay in a relationship (and who am I to judge, right?). On Victoria Milan, you will be surrounded by millions of people who probably feel the same way and the site's goal is to help ease that loneliness. Victoria Milan is perfect for not just finding new acquaintances, but also for one night stands, affairs, or even new commitments. Here, you can easily express what you want to not waste time on each other.
Now that you have learned about the details of Victoria Milan, simply click here visit the site and you can start your journey and look for another person who has the same needs, tastes, and preferences as you.
We don't need to be constantly bound in relationships; most of us do it to just please the public opinion and to live by the generally accepted standards. In the end, we need to let out some air and just do whatever we want — and that is what Victoria Milan wants. For you to have fun, even for a short while.
All 72 Other Sites in This Category Worth Checking Out:
Bicupid Review & 12 Top-Notch Sex Dating and Hookup Sites Like Bicupid.com Show Me 12 Alternatives for Bicupid.com Interesting! I love my bi friends, and I got something to share; Bicupid, it is! No, it isn't the love month yet, but Cupid got some twists. Love, intimacy, and passion should not be celebrated in February alone. […]