Updated on: December 4th, 2023
Lovoo
12 Must-Visit Dating Sites Similar to lovoo.com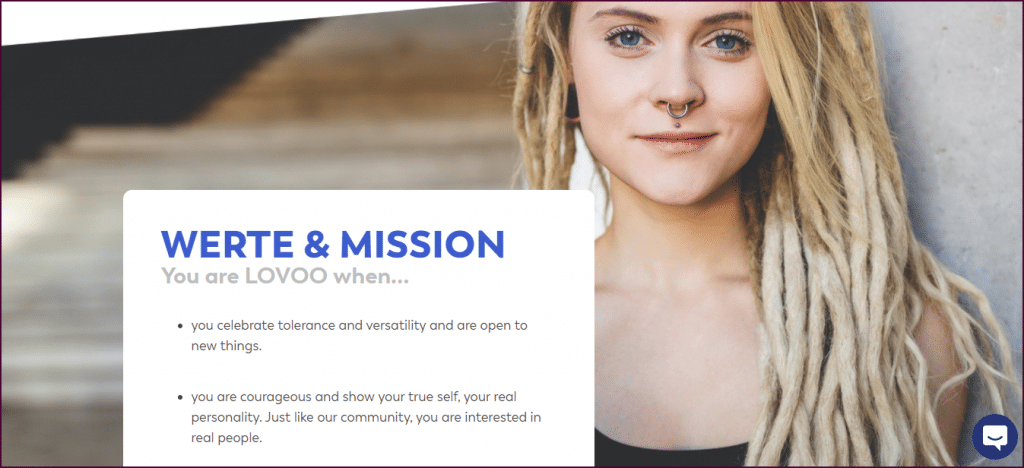 Today, we'll talk about another dating site that captured my attention. As I heard, Lovoo is a fantastic dating site that includes a unique dating concept through cool incorporation of social networking style. It looks like a promising venue for anyone eyeing a serious relationship, discreet affairs, or hookups.
Official URL: https://www.lovoo.com/
Certainly, Lovoo has gained plenty of admiration from a new crowd that respects the company's commitment to delivering the most remarkable high-end features and services. With this dedication, Lovoo has emerged as among the top dating websites worldwide. I'm not surprised that this site has received a lot of appreciation, and we'll reveal all the reasons in this review.
Love & Hookup at Lovoo.com
It's no surprise that Lovoo is among the world's largest, most rapidly expanding, and widely-used dating sites today. There are plenty of hot, lonely singles to pick from its unique 70M+ subscribers. But the site's success is not just about the size of its members; it's also attributed to its focus on improving and continuous development of its IOS and Android-compatible apps. At this point, the number of people finding love on this matchmaking app has risen to almost 4K+ monthly.
More than half of the member's pool is under 35, and the general norm is within 23 years old. However, the male members make up a sizable share of the total community population of Lovoo. As a matter of fact, just around 1/3 of the members are women, with men constituting roughly 65 percent of the total. With this, men have a minor drawback since there's not enough female to male ratio available.
Despite it all, Lovoo has managed to gain the admiration of a newer audience because of its commitment to delivering modern and cutting-edge services. Due to this dedication, Lovoo has risen to the status of the most excellent online dating service worldwide. Certainly, its high-quality application and intuitive website will provide you the safest available shot to connect with people — be it for romance, flirting, or simply little pleasures.
The Matchmaking and Dating System of Lovoo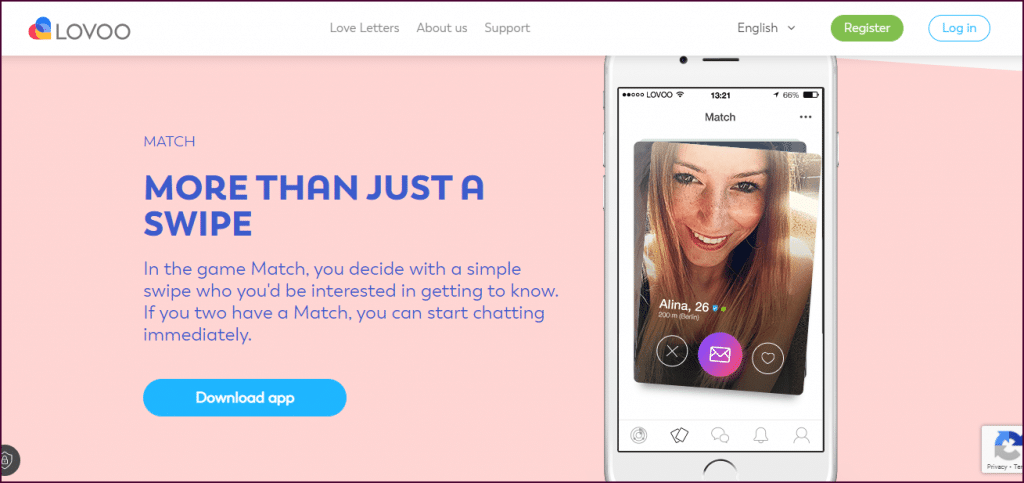 The function and the whole matchmaking system of Lovoo are not too complicated as you think it is. In fact, it's simple as glancing through the accounts on either the app or website and clicking that start button to begin interacting with anyone you find interesting. Several tools will assist you in meeting new people – be it for casual hookups, romance, or just to have some fun using traditional systems.
Currently, Lovoo employs two communication methods: match tool/swiping and face-to-face meet up. The former allows you to share your thoughts and interests by swiping which user suits you best. For instance, swiping right will show that you feel interested with the other users, and the swiping left says otherwise.
Meanwhile, the face-to-face meeting could also be another option. Many men worldwide enjoy talking, trading pictures, and live streaming shows on this site. So, making friends online or meeting new acquaintances is just easy as ABC. Lovoo also adds possible in-person meetups among users, like organizing meetings or going out for coffee. This is possible as long as both parties meet the right conditions. So, for anyone who enjoys meeting new people, Lovoo.com is an excellent place to start.
Lovoo's Webpage Design and Navigation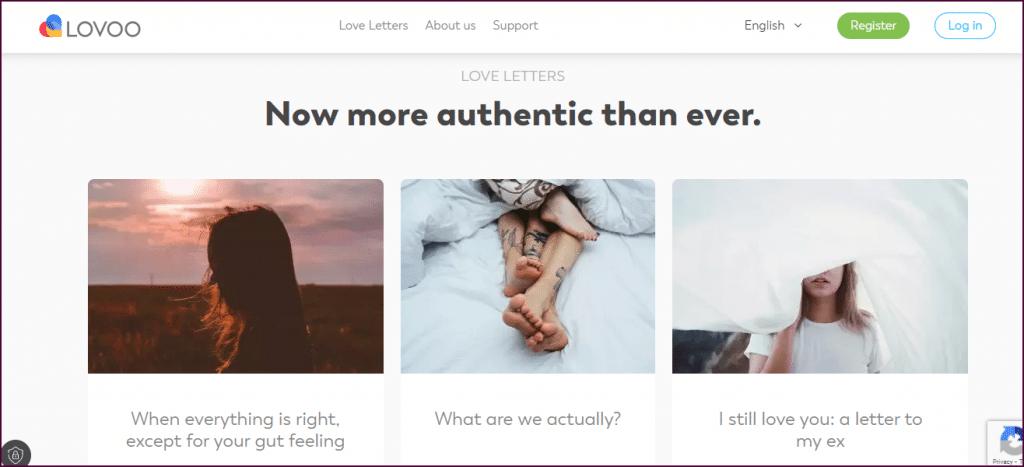 Both the desktop version and mobile app interface of Lovoo are minimalistic, providing a seamless browsing experience. Certainly, the dating site's functionality has a clear structure and organization, so finding what you need has turned effortless. Also, if you look at the lowermost portion of the screen, you can find all the functions of Lovoo, while some browsing features are accessible on the menu option.
Also, I like the combination of grays with touches of purple colors used by Lovoo.com on the design and aesthetic of its page. Certainly, it gives the platform an incredibly appealing and trendy vibe. Such appeal is ideal for attracting attention, especially the teenagers and young adult audiences. No doubt, whatever your age —be it 40 or 20, the overall layout and usability of Lovoo.com are sure to catch your attention.
Sign-up and Join Lovoo's Community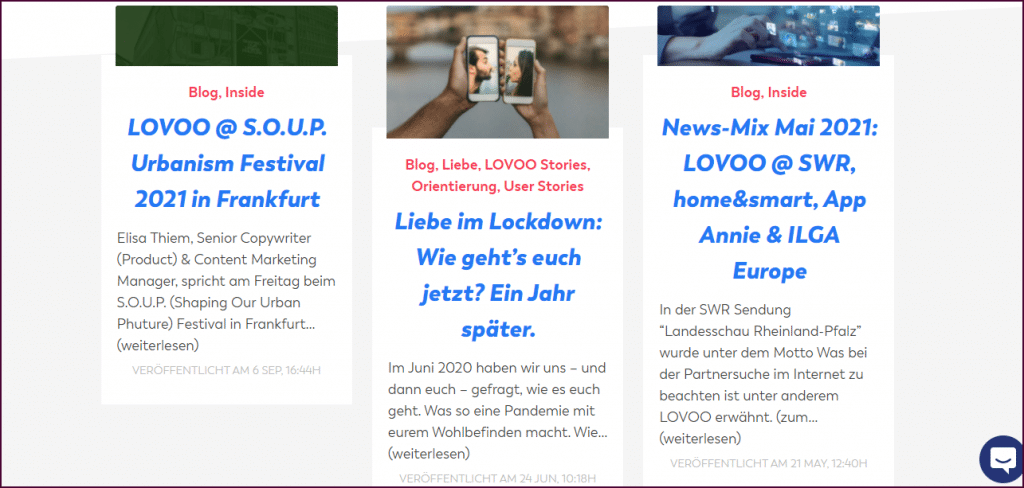 There are several ways to get started with Lovoo, either registering using a Facebook account or providing basic personal details, e-mail account, and home address directly. Of course, Facebook would be the most convenient choice, but creating an account is super easy and pretty straightforward if that's not your option. Plus, you can always complete your account at any given moment if desired.
To begin, Lovoo.com will ask for your real name, sexuality, and birthday information. Afterward, you need to provide a valid e-mail address and personal password for your login credentials. There's a pop-up screen that lets you choose whether you're more attracted to guys or ladies. Sure, it may sound unnecessary, but it helps narrow your matches to the more specific criteria possible. You may also narrow your search by age-specific or area-specific.
Creating Your Profile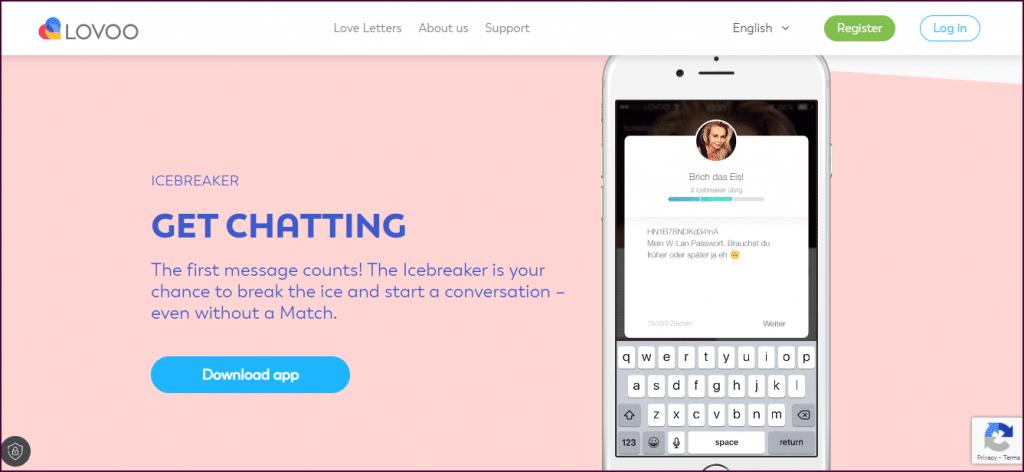 After registration, you'll notice a "Profile" section on the page where you can fill in your personal information and add necessary details that might be helpful in your dating intentions. Additionally, you can upload an appropriate profile photo for your account through the button under the "Profile" menu. You'll need to use your smartphone or digital camera to capture the picture and wait patiently for validation. Uploading a profile image is not very easy here; that's why I recommend using the most appropriate and appealing photo possible.
Live and Icebreakers are just two of the site's most popular services, and you may access both after completing the registration process. If you want to access other members' profiles, you still need to upload a minimum of three of your own. Once you've done everything I mentioned, then you've successfully completed your signup and account setup. But take to heart that you still need the site's verification approval before you can make a few changes or updates to your profile and explore other members' profiles.
Member & Profile Quality of Lovoo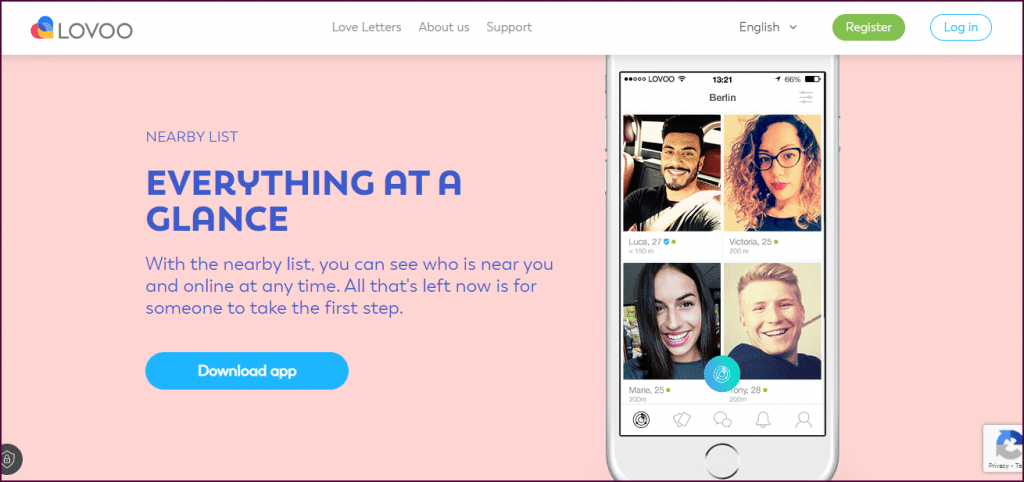 Unfortunately, Lovoo members' accounts have only a tiny amount of personal information, and the majority of them don't provide a lot of specifics. When you're online, the only thing displayed on the screen is the location and name of the user. There's also an area where you can write up a brief description about yourself through a personal essay, but none of these are shown as previews.
Lovoo's admin should look into this issue since it's essential to get a little glimpse of the site's members before beeping them up. I suggest they make profile completion mandatory, so everyone will have to create a good and more detailed profile. I'm positive nobody wants to date someone with boring profiles.
More of Their Unique Features
The Lovoo dating service has several remarkable features that are available for both desktop and smartphone users. And good news, there are no other fees or hidden charges associated with using these resources.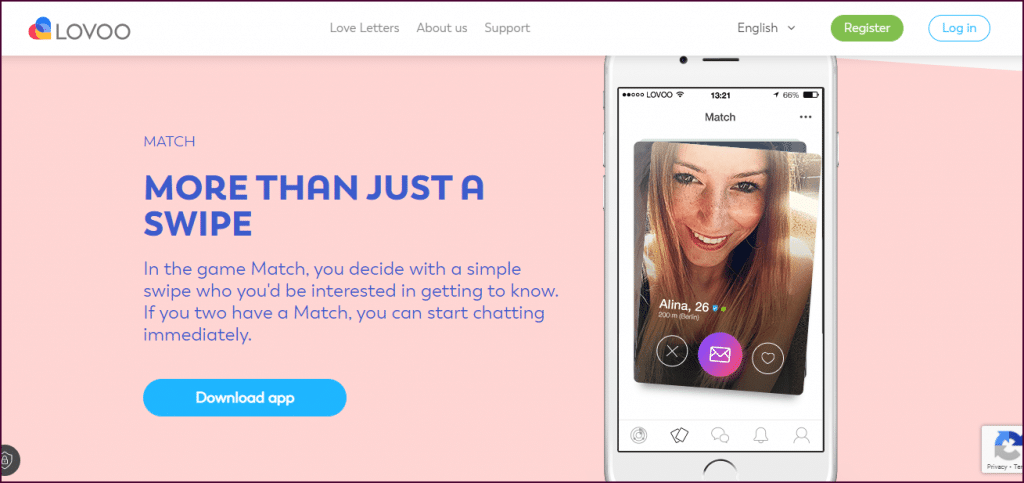 The "Discover" is a randomized user searching feature that allows you to customize your filtering options. Unfortunately, you can only move to a new city or place in your own country. But, you can narrow your searches by sexual identity, age bracket, and area if you so desire.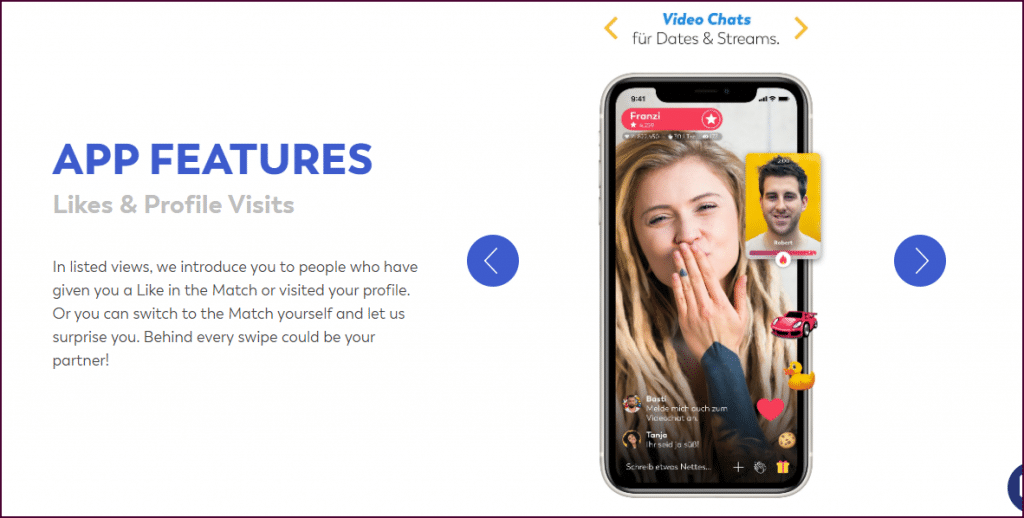 This is another cool Lovoo's matching tool — the Play. You can use this by enhancing your dating experience excitingly and interactively. Simply hit the "heart" icon to show your interest in another user, or hit "x" if you'd rather not see them again. But if that seems a little inconvenient, you can also practice using the right and left keys on the keyboard to indicate liking or passing rate.
Live is a unique Lovoo mobile app feature that allows you to broadcast your own live webcam streams or view other members' live feeds for free. But what I like most about this feature is you can generate income if there's plenty of members who want your video content. Usually, this happens when you do sex shows and strip teasing. Men would go crazy about it and give you a small virtual gift while doing a live broadcast. Each gift is equivalent to a diamond and can be traded for money or website credits.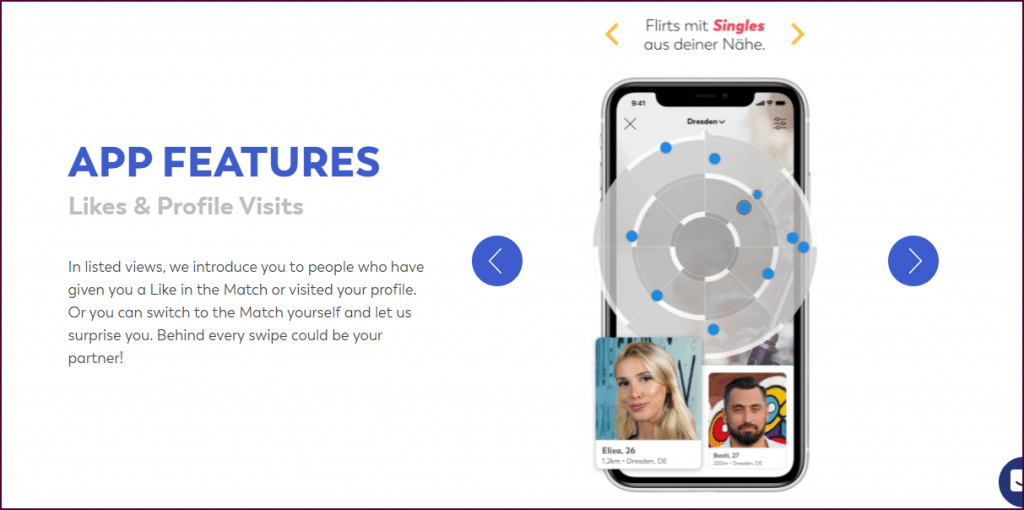 Lovoo's "Radar" displays the whereabouts of other Lovoo members who are nearby your present location status. After signing in, your profile photo will be in the center of your page, surrounded by circles that seem like swirls. Ripples with user profile symbols appear when they are within a nearby area. Unfortunately, only smartphone users can take advantage of this function.
Subscription and Membership Perks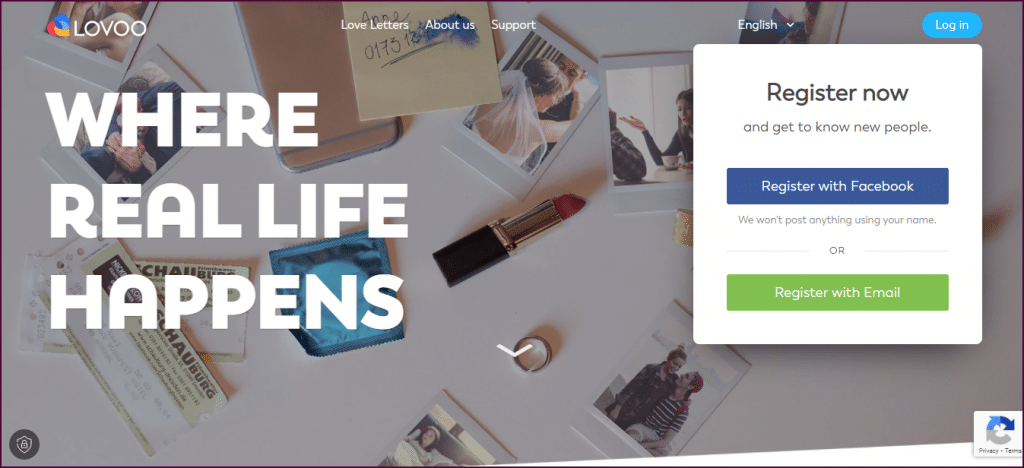 If you want to enjoy an enhanced Lovoo experience, then subscribe to the site's website for an affordable price. You can enjoy an ad-free experience, unlimited message sending, check out who viewed and liked your profile, undo swiping, invisible activities while browsing, and be on top searches. Below is the overview of Lovoo's subscription options:
1-Month Subscription – $9.99
3-Month Subscription – $24.99 (save $8.33/month)
6-Month Subscription – $33.99 (save $5.67/month)
12-Month Subscription – $69.97 (save $5.83/month)
But, if you're on a tight budget, basic membership gives you lots of perks too. That includes free registration, broadcast a live stream, access live streams of other members, use "like" feature, access Icebreaker once a day, search members, and add members to your "Favorites."
Pros and Cons of Lovoo
PROS:
Open to all types of relationships —hookup, long-term, dating, casual, friendship, affair, flirt
Free registration
No reported fake accounts
High rate matches
Can register using Facebook
Roulette matching system
Verified members have badges
Affordable premium membership
CONS:
Some profiles have few details
Basic search engine
---
12 Must-Visit Dating Sites Similar to lovoo.com: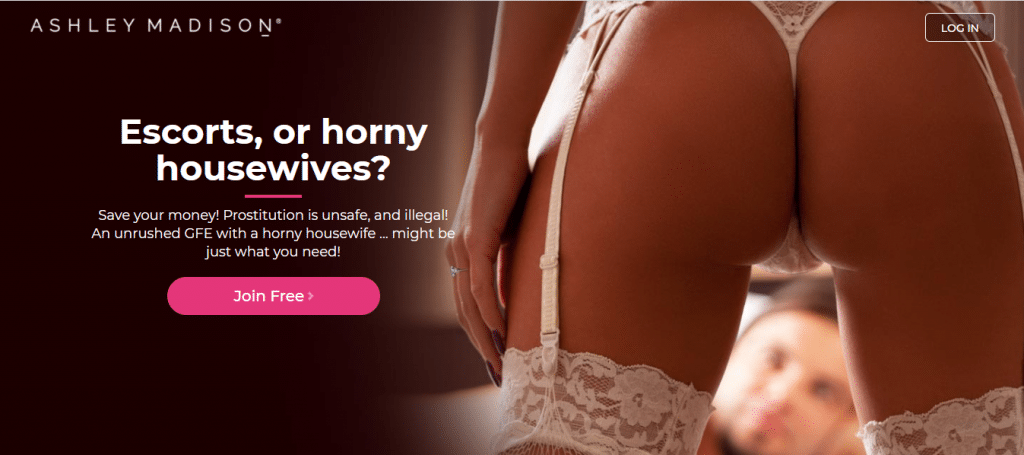 The Ashley Madison escort website is not just a typical escort website you see online. Founded back in 2001, the website provided committed people, married or in an attached relationship, the freedom to seek any discreet affairs with someone. Until this moment, Ashley Madison remains to offer a free-of-judgment environment, and affairs are not discouraged.
Over the years, the services offering of the Ashley Madison website is changing according to the demands and changing lifestyles and ways of cheating of members. This website covers many interests, including the perks of having polygamous, monogamous, open relationships, threesomes, and others. Due to the extraordinary features, it became popular and continues to be on top-up to this day, gaining reputation worldwide.
Click for a full review of AshleyMadison.
PROS:
Maintains photo and personal information discretion
Encourages discreet photo uploading
Free registration and easy registration process
Available as apps on Android and iOS phones and don't require too much memory space
A large community of members around the world
CONS:
Some profiles do not provide many details
Some don't fill out profile information
---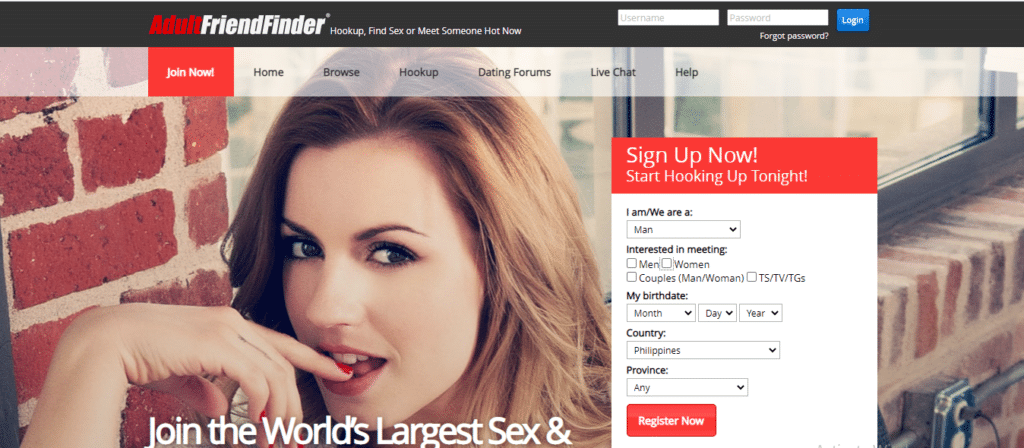 The Adult Friend Finder website is famous all over the world. It has more than eighty million members desiring erotic interactions with multiple women. Similarly, it provides numerous flirtatious relationships, such as casual connections, monogamy, couples, fuck buddies, and many more.
Indeed, this is an excellent experience that spices things up in the bedroom, especially between open-minded people willing to examine their sexual orientation. Finally, registration is relatively stress-free and straightforward, so members finish it in less than five minutes.
Here's the full review of AdultFriendFinder.
PROS:
Registration is free and fast
The members of the website are active in looking for casual hookups
Plenty of options in terms of communication
Watching videos and viewing images are free
You can write blogs and engage in a group conversation
The app is available for download and compatible with both iOS and Android devices
CONS:
The number of male members is greater than the females
Limited options for free basic accounts
---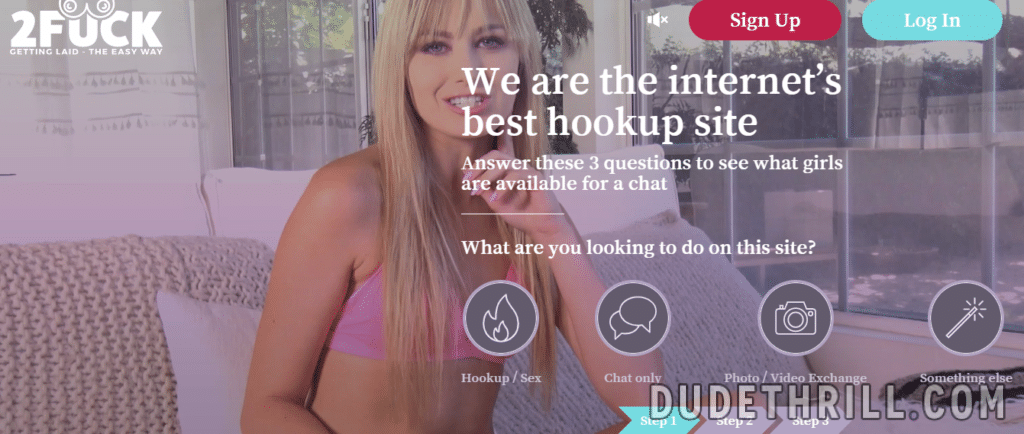 This site might answer if you are tired of the simple dating apps that don't give you the result you need. 2Fuck is entirely new to the adult dating realm, but it has already gained millions of users, a relatively significant number. The site is similar to other social media platforms and provides you with several options for interacting and communicating with other users.
Click here for 2Fuck full review.
PROS:
Lots of users
Design and interface are pleasing
Joining is for free
CONS:
Can be pricey
Privacy is low
---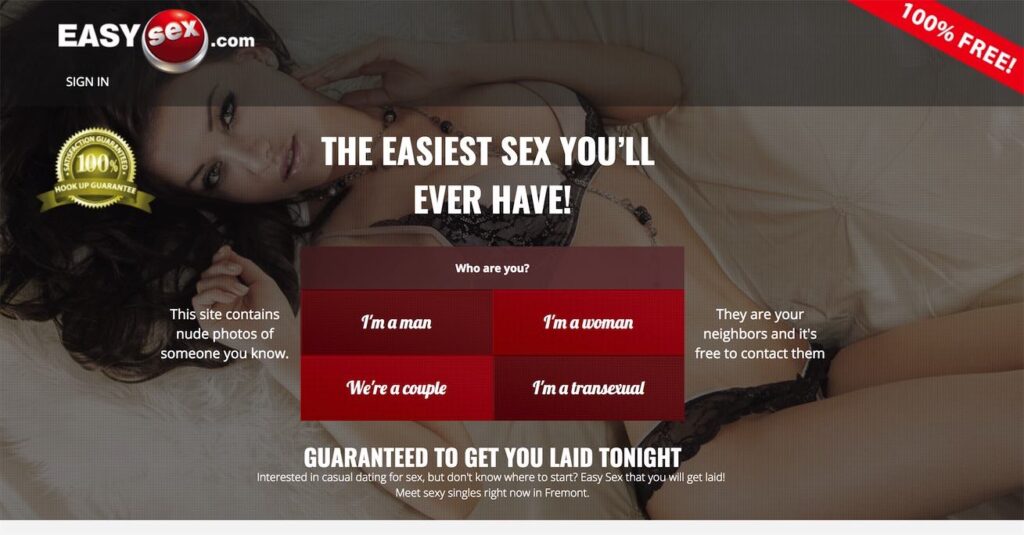 Quick sex and satisfaction of sexual urges are what people are seeking out right now; hence, some sites offer such convenience to people's lives. That includes Easysex.com, wherein adults gather together from all over the world to find their perfect match. In here, casual hookups and no-string-attached relationships are highly encouraged, and members do not judge or discriminate against others. Everyone is welcome to use this site no matter what is your sexual or gender orientation.
PROS:
Registration is free
Users of this site can add photos pr videos of themselves to boost their profiles
Women are free to use the website and its features
There are available sex toys you can buy
It caters to multiple types of relationships and hookup arrangements
CONS:
A paid subscription is required to access its features fully
---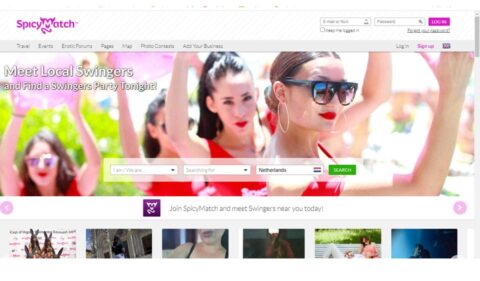 Known for its pleasure, information, free, and entertainment, the SpicyMatch site brings the swinger community on a top-notch heat. Using a free account, members can navigate all the features on the site and locate couples, singles, and groups in an event or party for swingers.
SpicyMatch provides the members with the freedom to keep their accounts' content public or private. Some people may not feel comfortable keeping things out for others to see. Above all, the validation system of the site assures all its members that scammers are not allowed to lure around. The founders built this site to give a venue for the swinger lifestyle only.
Click for a full review of SpicyMatch.
PROS:
Forums for swingers are available
Registration is fast and easy
The mobile app is available for download
Features are diverse and helpful
Numerous members are active every day
Finding members of similar interests are easy to find
CONS:
There are features available on the site that only paid members can access
---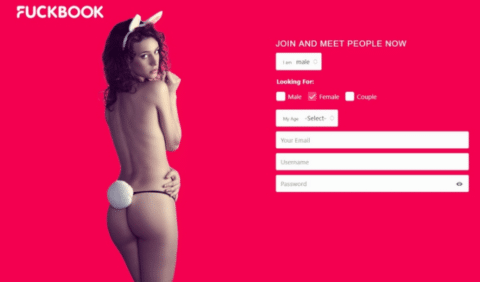 A perfect website for casual relationships and sex hookups is called FuckBook. Here, you are given opportunities to find swinger encounters, sex dates, and many more. This is convenient for people seeking a no-strings-attached relationship as quickly as possible. From the name of this site itself, you know exactly what you are getting into once you scroll through the platform. The interface and features of the FuckBook are straightforward and convenient compared to other swinger dating sites on the internet.
PROS:
Profiles created are numerous
The website has a design that is easy to navigate and use
Signing up is fast and instant
Membership is affordable but with lots of advantages
CONS:
There are annoying advertisements on the site
---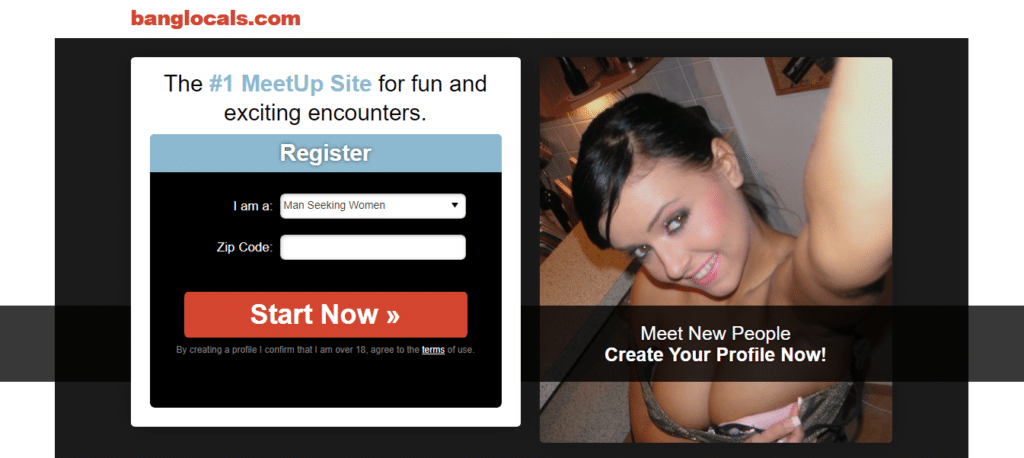 Banglocals is a must-visit website for people looking for a perfect match for sex, dates, and casual affairs. Regardless of the number of competitive websites out there, it has remained on the top spot today. Indeed, our lives are a shitload of work and stress. All we want is relaxing and calming ways to release it. Certainly, a great buddy who will stimulate our sexual desires can make life full of enjoyment. Good thing, Banglocals is a sex dating website that uses a simple process in registration. So, everyone will right away experience pleasure. Indeed, everyone has the chance to find a hot, sexy mate.
PROS:
People can create a sex date network
Free to search profiles of other members
View galleries of images and videos
People can give ratings to hot members
Registration is free and easy
Encourages to post personal images or upload public contents
You can contact people through text or e-mail
CONS:
No x-rated videos
No trial period
---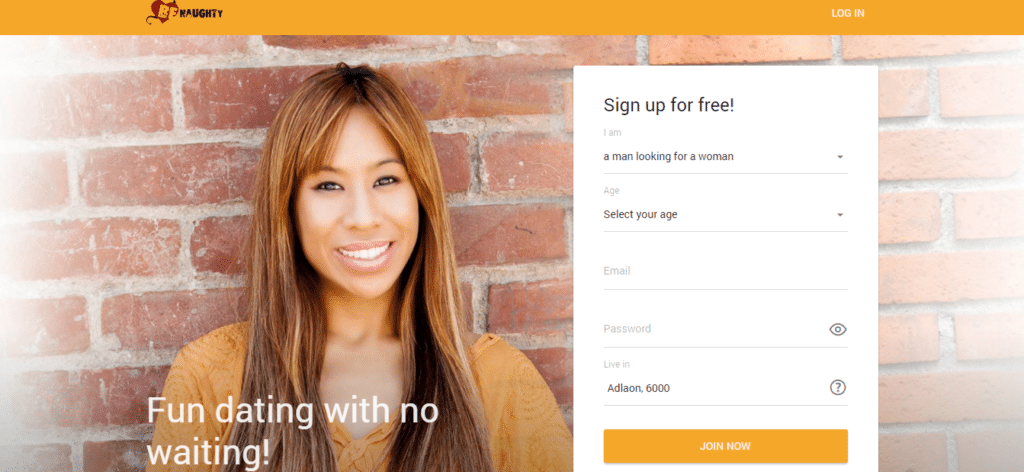 Introduced in 2000, it became an increasingly successful dating website that works in partnership with Flirt, IWantU, and UpForIt to provide proven quality and comfortable environment for the users. Each day it has over 13 million visits, and there are over millions of individuals worldwide considering signing up as official users.
This is indeed a perfect outlet for getting wild and engaging among married people and single individuals in sexual activities and relationships. Your private data sent to the BeNaughty site is safely secured because it uses the SSL Encrypted method and has followed the validation phase for all accounts. Everything enables the entire journey to be a lot more enjoyable and avoids any money-making scheme.
Take a look at BeNaughty review.
PROS:
The platform was established over 20 years already
Every day, there are an increasing number of people signing up
Members are responsive and active
Free five chats daily for free basic accounts
Easy to navigate and simple interface website design
Video chat is available
CONS:
Some accounts do not provide much information on their profiles
Advertisements are plenty and annoying
Annoying live notifications
---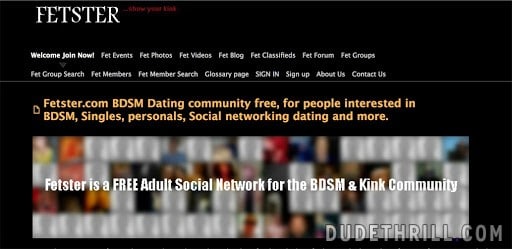 Fetster is a go-to place for both BDSM newbies and pros. The site is just a haven of all things BDSM. If you check out the site, you will notice how much information there is about BDSM. You will confidently get plenty of information about kinks and BDSM you never expect and will never learn in other regular media. Another best thing about this site is that it is entirely free. You can be part of its community without spending a single penny.
PROS:
Very informative
Totally free
Accepting community
CONS:
The design could use some upgrade
No real-time feature
Members are not as many as other similar sites
---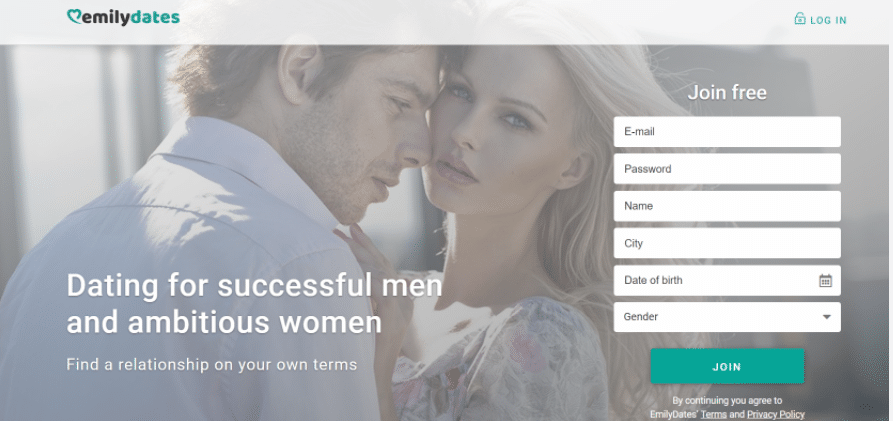 An Australian-based dating website where singles clearly understand what they expect from their potential matches, EmilyDates is famous, reliable, and continuously improving day by day. It has a big enough database that is still growing, has a great concept that supports sugar dating, and works well for both sugar daddies and babies. Each member has their demands clearly stated in their profiles, so everyone will know what to expect and see if you are an excellent match to a fellow member. EmilyDates also conduct strict verification and safety measures to ensure that everyone is protected.
PROS:
Affordable fees
Great quality of service
Smart functions and features
Lots of communication tools are available
CONS:
Some fake profiles
Other girls take time to respond
---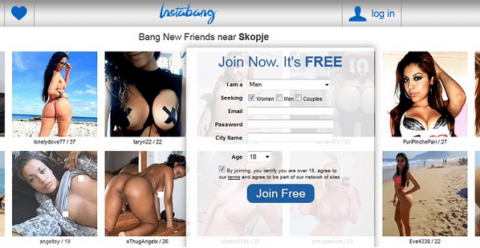 Bringing the community together is Instabang's primary objective. This platform was deliberately developed to continue providing users with hectic life through its good speedy service. Indeed, there is a quick gratification of sex life among its members. Hence, if you are searching for non-committed partnerships or just occasional connections with people with everyday needs, you are ideally suited to this platform. Indeed, the participants will never encounter problems locating a one-night stand buddy with many sensual girls and young women with attractive bodies.
PROS:
It contains various languages for the most convenient usage of non-English speaking members
Members provide abundant images and videos on their galleries
The advanced searching option is available to make accurate searching
Safe mode feature is available when browsing by blurring any explicit photos or scenes while in public areas
Preview of videos is available before making payments
The homepage is straightforward to understand and use
CONS:
There are fake profiles reported
A paid subscription is required to send messages
---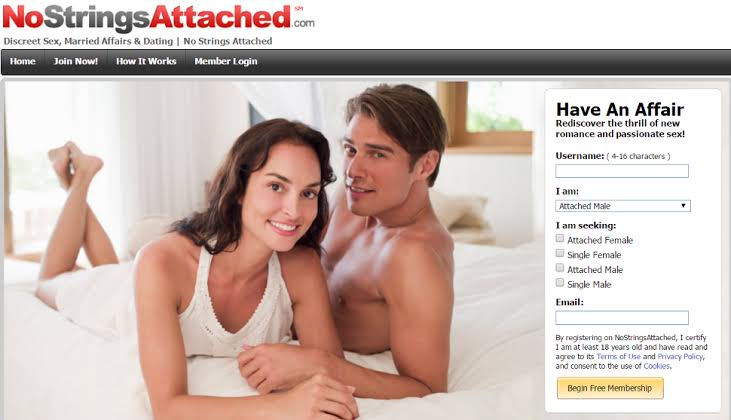 This hookup/dating website was created for persons who desire anonymous sex without the worry of being caught. It's a perfect spot for those who are already committed, engaged, or in a long-term relationship to enjoy intimate moments with others without terror or worry of being prosecuted for an affair. NoStringsAttached has a robust online presence, an excellent user base, and responds to everyone's unique demands. In other words, getting a bang every day is just an understatement.
Check for review of NoStringsAttached.
PROS:
Well-designed websites
Innovative algorithm for matching members
Simple layouts and easy navigation
Valuable features that make hooking up easy
Tips and guidelines to cheat is a unique feature
Anonymity and privacy are top-notch
Plenty of active members
CONS:
No app available
The website has no multiple languages option
---
Verdict
If you're serious about dating, enjoying new acquaintances, or perhaps finding true love, Lovoo.com is an option. Seemingly, it has flexible and unique features that efficiently deliver successful matching. Lucky for us, we can enjoy Lovoo for free! But, if you want to experience an enhanced matchmaking feature, more comprehensive dating options, and more compelling features, then subscribing to its affordable membership packages is the best option!
All in all, Lovoo.com is a pretty cool site for dating since there's plenty of promising dating choices. In fact, the site boasts its 4K+ matches monthly and excellent communication features. For many years, Lovoo has continued to provide its members with fantastic dating and improve its system to adapt to every generation effectively. Certainly, I'll recommend this not just to you but to anyone who wants to have some fun while finding the perfect match.
All 75 Other Sites in This Category Worth Checking Out:
Top-5 Dating & Casual Hookup Sites That Actually Work in 2023 Perfect for ~20-55 year olds, with & without spouses! These are not some "fake" ones pretending to have girls, they are real, worldwide largest networks. Jump to Top-5 Dating & Hookup Sites Hey, I know that jerking off is quite exciting and cool. But… nothing […]