Updated on: December 8th, 2023
Jaumo Review
& TOP 12 Dating and Hookup Sites Like Jaumo.com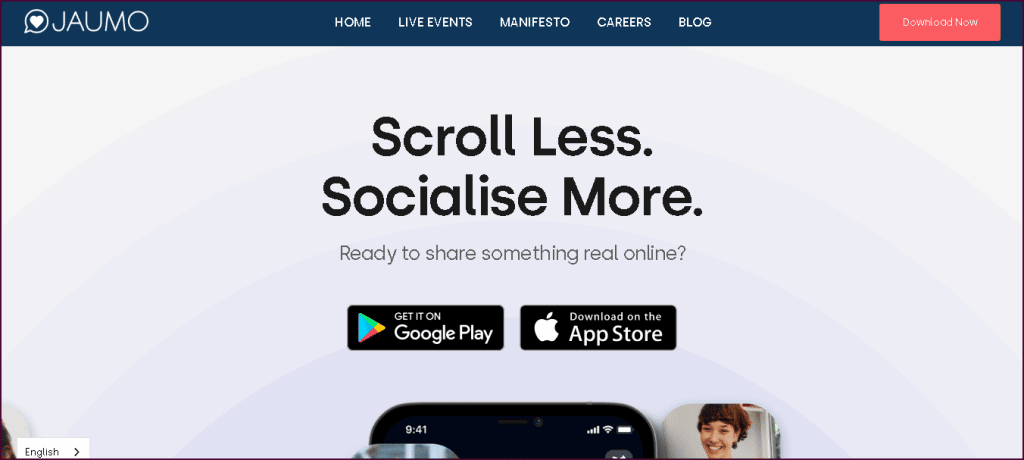 People worldwide hope to find their soul mates and commit to loving partnerships for the rest of their lives. That's why hookup and dating apps and sites are popping like mushrooms online these days, and picking the best ones is not a walk in the park. Luckily, an abundantly-featured app and reasonable VIP subscription costs emerged into the scene, and it's called Jaumo. This site is a one-stop shop for all your wants and needs in terms of finding long-term relationships and building meaningful connections.
Official URL: https://www.jaumo.com
Easy registration, simple navigation, and no cost to download are just some of the benefits you'll receive. The vast majority of Jaumo reviews will simply provide you with basic information, but this Dudethrill review considers every facet and nuance. We'll go down to the nitty-gritty elements below.
The Popularity of Jaumo Explained
The German-born creators, Jens Kammerer and Benjamin Roth released the Jaumo platform in early 2011. In Aramaic, the title "Jaumo" translates to "sunrise." The site's goal is basically rooted in its Aramaic meaning, and the designers wish to provide all the subscribers with a profound, meaningful connection and a serious guarantee of a newfound romance if they sign up.
After operating for nearly a decade, Jaumo now counts over 30M+ users across the globe. Germany, the USA, and Brazil comprise the most significant percentage of the platform's subscribers. There is still a Jaumo website, which still functions to this day, but it just links users to the relevant app store, whether Android or iOS. There is a Jaumo app for your phone or tablet; you may get it by downloading the appropriate version.
Exploring the Features and How To Use It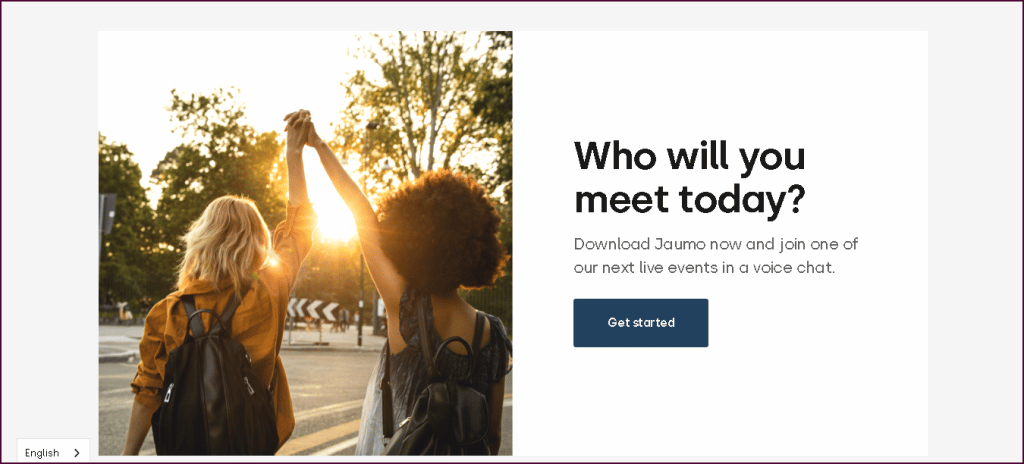 For the most part, Jaumo is similar to other popular dating apps today. First, users must register for an account before granting access to the site's member lists and functions. After you sign up, Jaumo will recommend several suitable partners for you to connect with. The dating algorithm takes into account factors when generating potential matches like:
Your area
hobbies
The person you're looking to spend time with
Generally, swiping left or right indicates approval or disapproval of the current potential match. So, any time you "like" another user's account and they do the same to yours, you've confirmed a "match" and may begin exchanging direct messages. In a nutshell, meeting others who share your interests is an excellent method.
Building Connections Effortlessly at Jaumo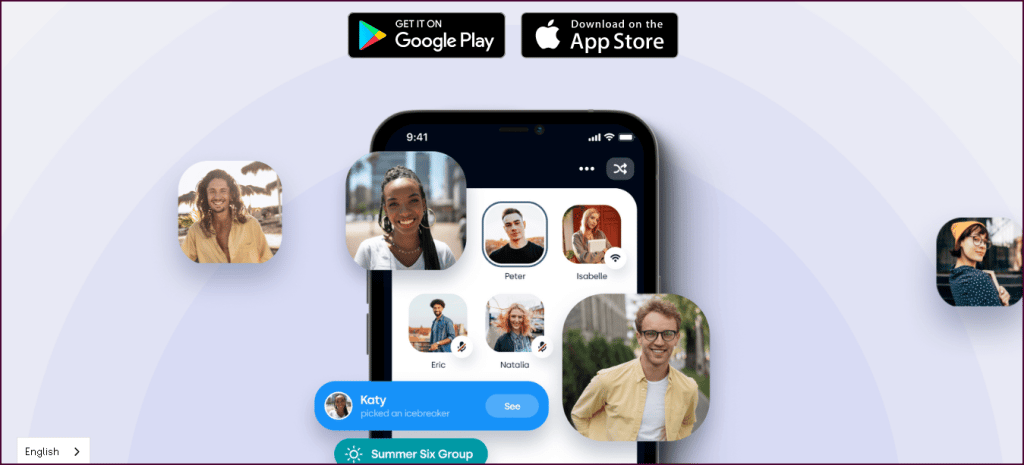 When using Jaumo, building new connections is a fun and effortless experience. The website finds the best possible partners for you. Conveniently, you can look over the recommendations and pick the options that work best for you. Free and unlimited messaging is available, but both parties are expected to be enthusiastic about getting to know one other better. Hence, if you're drawn to another user, you may show them your desire by clicking the "Heart" button.
Also, I noticed a great deal of parallels between the Jaumo dating algorithm and the popular Tinder app. But the feature of sliding your finger across your screen is dubbed as "Zapping" here. Swiping "right" on a user's picture indicates that you like them while swiping "left" suggests the opposite. If you prefer, you may use the "X" or checkbox shortcuts to make your selection. Once both parties express interest, a mutual "match" is made, and they can begin exchanging messages with one another at no further expense.
Millions of Members Worldwide At Your Fingertips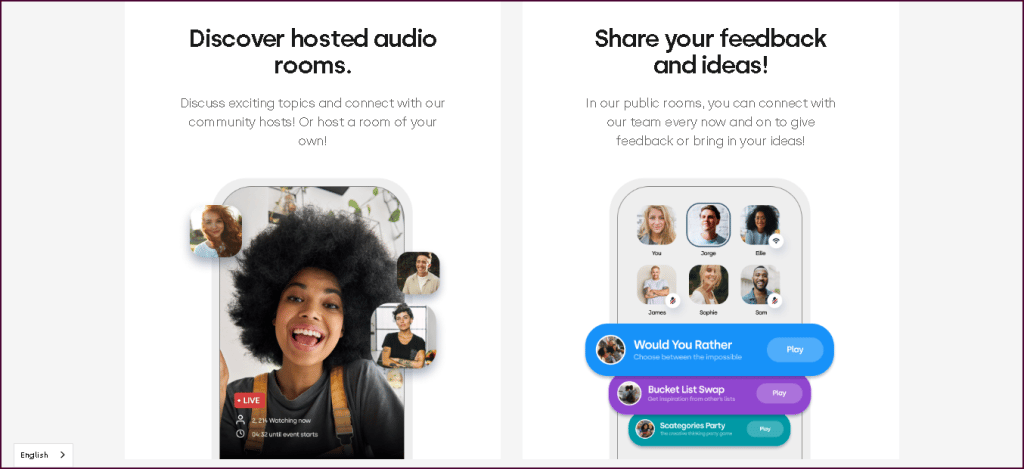 By looking at the Jaumo site's membership profile, you can see that over two million people in the US have signed up to use the service. Many of the site's users are serious about seeking long-term commitment through its services. Plus, the site has millions of users from across the globe, so there's a good possibility you'll meet your perfect match among them. There are more men than women using this service (60%) and fewer women (20%).
But, I believe Jaumo's strength lies in the many young folks who use it. The site caters mainly to the younger demographic, and I noticed many accounts include fellas seeking romantic partners in Germany. If we go by the statistics, they are at the prime of their lives between 18 and 34.
So, better create your account and go on the thrilling quest of discovering your ideal life mate who shares your passions. Free, unrestricted users access crystal-clear versions of everyone's profile picture. But keep in mind that whatever you put in your Jaumo profile will be visible to anybody who visits it, so think carefully about the deets you provide. Nevertheless, Jaumo suggests you use the "AskMe" button if you're not comfortable discussing a specific topic. Sometimes it's easier to discuss sensitive issues behind closed doors.
Usability and Interface of Jaumo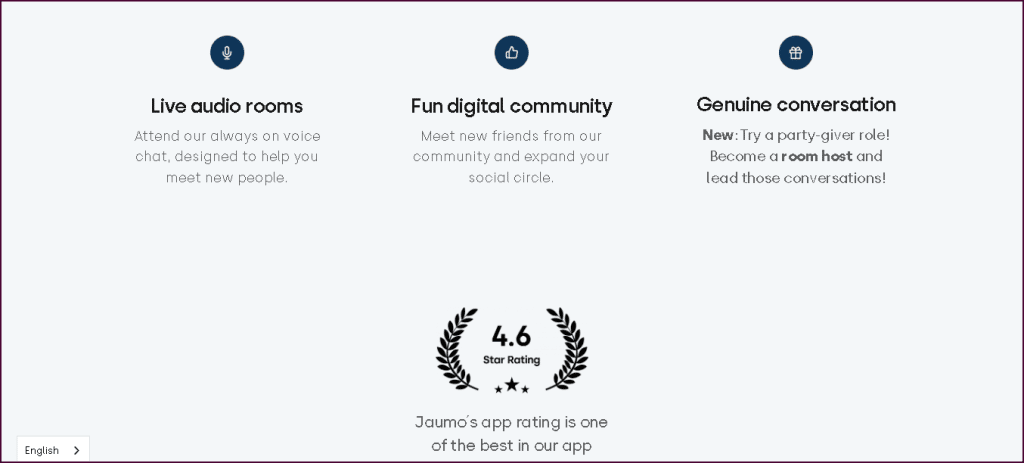 Visual Appeal
The professional look of Jaumo's site has won over all its users' hearts. However, the app provides access to all functions. Members can access the site from their smartphones by installing the app. Definitely get the app. Everything you need is there — and more. In terms of aesthetics, both the regular and smartphone versions are equally well-designed. The developer's main priority is improving and updating the app. It's a fantastic opportunity to keep in touch with the service even on the road.
The Jaumo site provides fundamental details regarding the system, giving you a firm grasp of the services and what to anticipate. All you have to do is tap one to begin the application's setup process. You'll find all you need to know about the service on the site itself, and the app is available in both Google Play and the iOS Store.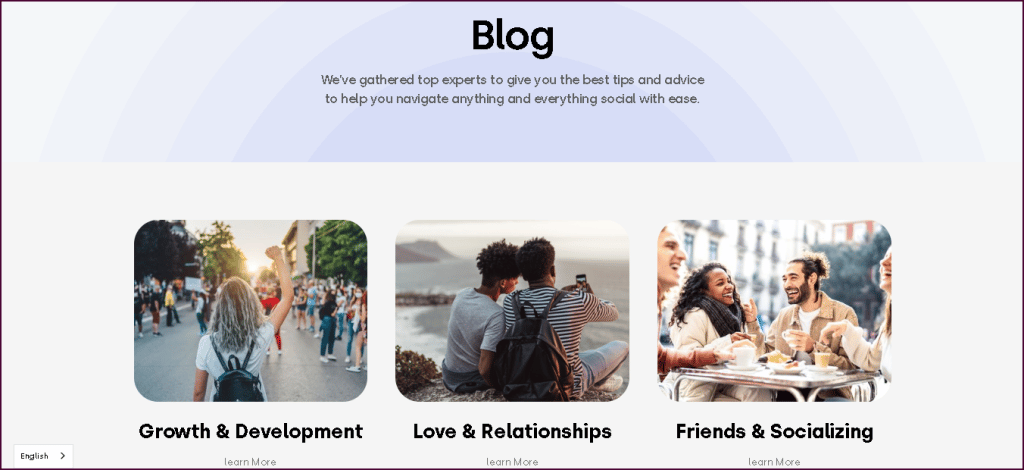 Relevant Features and Details
The website has a pleasant aesthetic, and the content is not crammed together – no strain on your vision when looking at the primary site tones since they are harmonious. According to comments from actual visitors, the platform's color combination works fine. Such high-caliber visuals set the tone for successful online romance. There is a blog part where you may learn valuable information and get relationship advice. Don't skip this part if you're a first-time visitor since all communication with users occurs via the mobile app; the site functions to disseminate data.
Some More Unique and Useful Features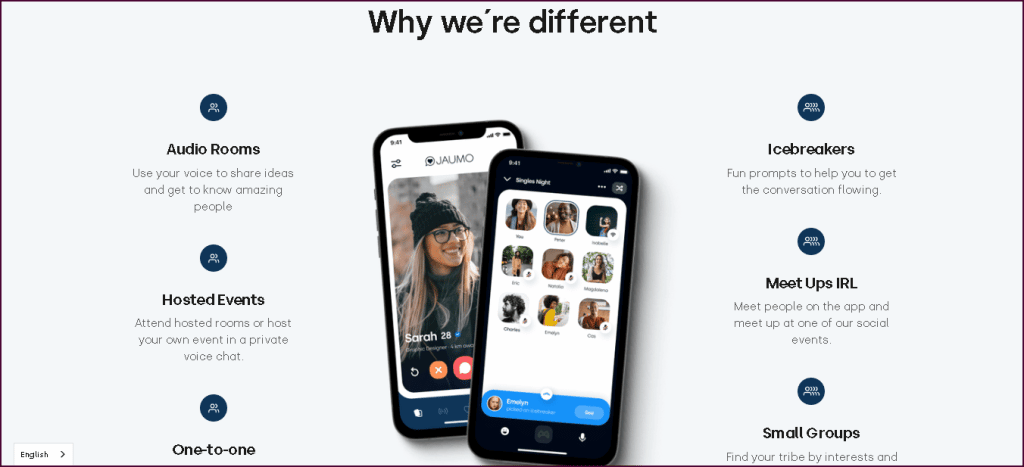 The "Live Video" function lets users broadcast live stream vid and is available exclusively to paid subscribers. In doing so, you may share with the global community your interests and more. But to avoid offending other users, avoid uploading videos that might be deemed inappropriate for a general audience. So, make the most of this unique function to raise your profile and gain more followers.
Compared to other matchmaking applications, Jaumo offers several benefits, including "Liked." It's a unique perk, and everyone in the community can use it for no cost. Accessibility to the profiles of everyone who has visited or liked yours does not require a premium subscription. You may do so if you want to see who liked your account on the platform.
People who pay for a paid membership are the only ones who have access to the "Super Like" button. So, those who would rather not face such restrictions can give some thought to a VIP subscription. Keep in mind that the program has no built-in search function, but exciting outcomes are guaranteed if you give it a shot.
How Much Are Jaumo's Membership Plans?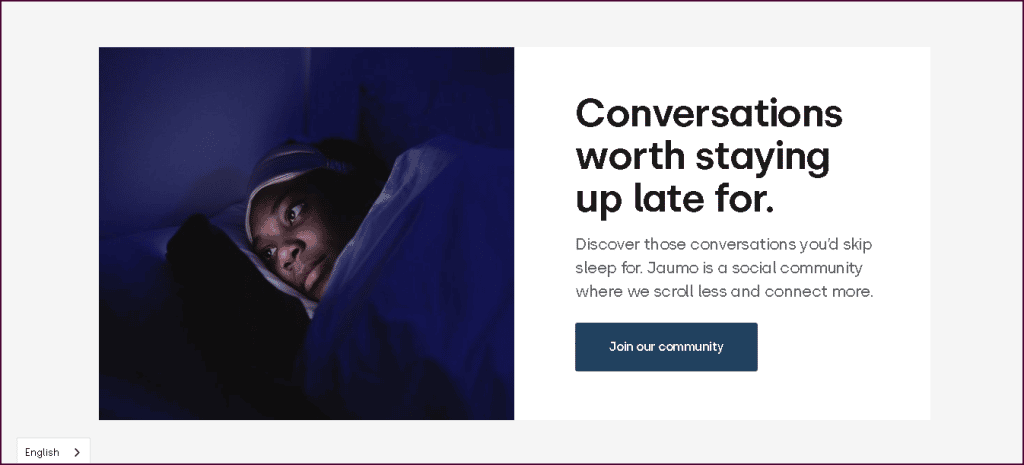 The price structure of Jaumo is quite universal in that it makes the service accessible to people of all economic statuses. To provide you a sense of how much the app's VIP subscription will cost, here they are:
1-month Membership — $13.00
3-month Membership — $25.00
12-month Membership — $75.00
Basic Membership/Subscription
For the basic or free members, you can still enjoy several benefits from the site, including:
Creating a free account
Use chat feature for exchange of messages
Fill out profile details
Get matches
Premium Membership/Subscription
For the paid service, users can enjoy all site's features, including:
No advertisements while browsing
Notifies users when there are matches
Sends private chats/messages
Access the VIP members and most popular users
Unlimited use of unique features like SuperLike
I regret to inform you that Jaumo doesn't currently provide its users with discounts or vouchers. A VIP trial for seven days is available to all Jaumo users at no cost. This is your sliver of hope to see what it's like to be a higher-ranking member and get all the benefits that come with it. If you value the perks of our luxury services, select the VIP subscription that best suits your needs.
Analyzing the Safety and Security of The App & Site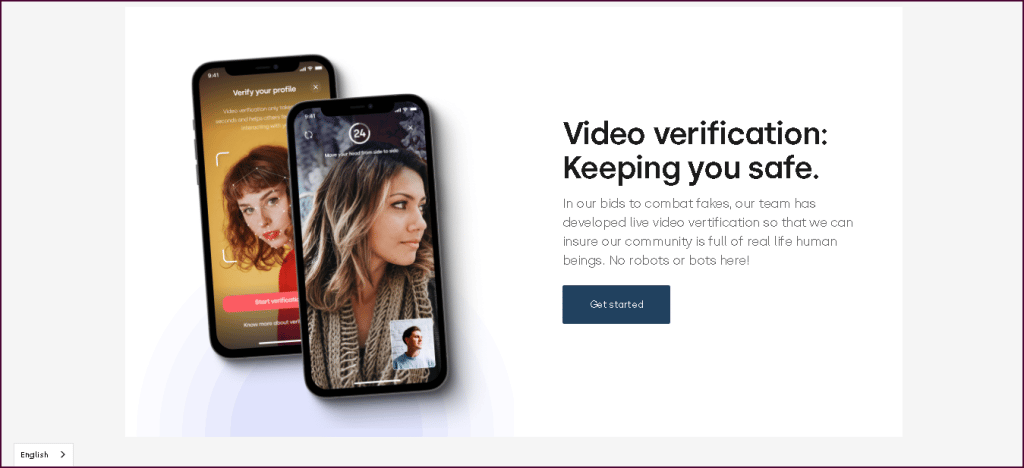 Security and Privacy
A dating website's aesthetics aren't as crucial as ensuring its members and their personal information are secure. Thus, Jaumo makes apparent attempts to put the users in charge of their information's fate and deliver a safer experience.
To prevent their information from falling into the fingers of evil ad networks, users can decide to get more relevant advertisements by selecting "tailored advertising" in the Privacy options. And since the standard area setting is a radius of 500 meters, any users inside this radius can locate your profile using the "nearby" function. It's a safety feature, and Jaumo makes it possible to disable it if necessary. This exemplifies the site's respect for user autonomy.
Trolls and Fake Accounts
While the website may seem secure at first glance, there are a few critical vulnerabilities that people must be conscious of before considering it risk-free — the abundance of phony accounts that populate the site. Since making a profile takes less than a minute, this makes sense. With such a low barrier to entry, intelligent individuals are likely to jump on Jaumo's bandwagon, given how quickly they can begin using the platform's features. A large percentage of user accounts will appear to be bogus, with fabricated photos and ulterior motives. Therefore, you should exercise extreme caution while interacting with anyone on Jaumo and consider doing so only if you have good reason to trust them.
Pros and Cons of Jaumo.com
PROS:
Lots of members
Secured platform
Affordable subscription plans
Plenty of free features
Effortlessly match hunt
Easy navigation and straightforward interface
The app is accessible to Android and Apple users
Easy registration
CONS:
Some ads
Few potential fake accounts
---
TOP 12 Dating and Hookup Sites Similar to Jaumo.com: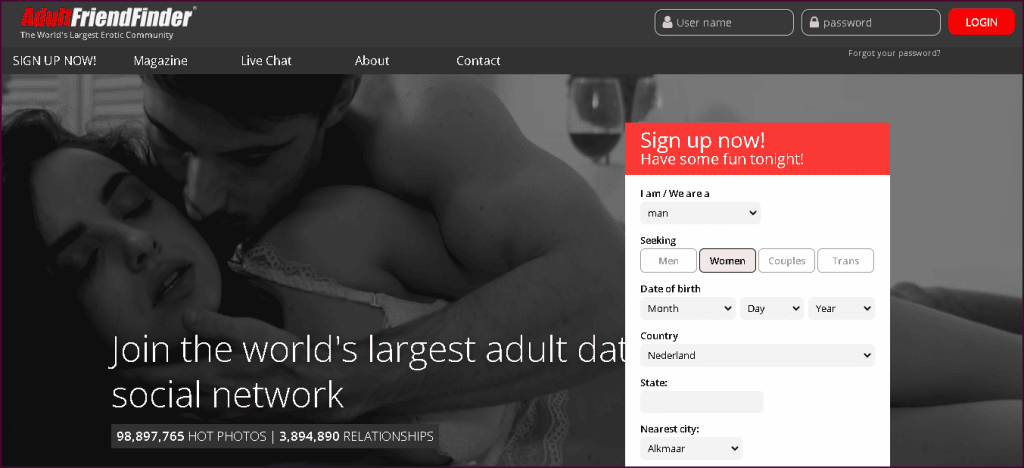 The Adult Friend Finder website is famous all over the world. It has more than eighty million members desiring erotic interactions with multiple women. Similarly, it provides numerous flirtatious relationships, such as casual connections, monogamy, couples, fuck buddies, and many more.
Indeed, this is an excellent experience that spices things up in the bedroom, especially between open-minded people willing to examine their sexual orientation. Finally, registration is relatively stress-free and straightforward, so members finish it in less than five minutes.
Here's the full review of AdultFriendFinder.
PROS:
Registration is free and fast
The members of the website are active in looking for casual hookups
Plenty of options in terms of communication
Watching videos and viewing images are free
You can write blogs and engage in a group conversation
The app is available for download and compatible with both iOS and Android devices
CONS:
The number of male participants is larger
Limited options for free basic accounts
---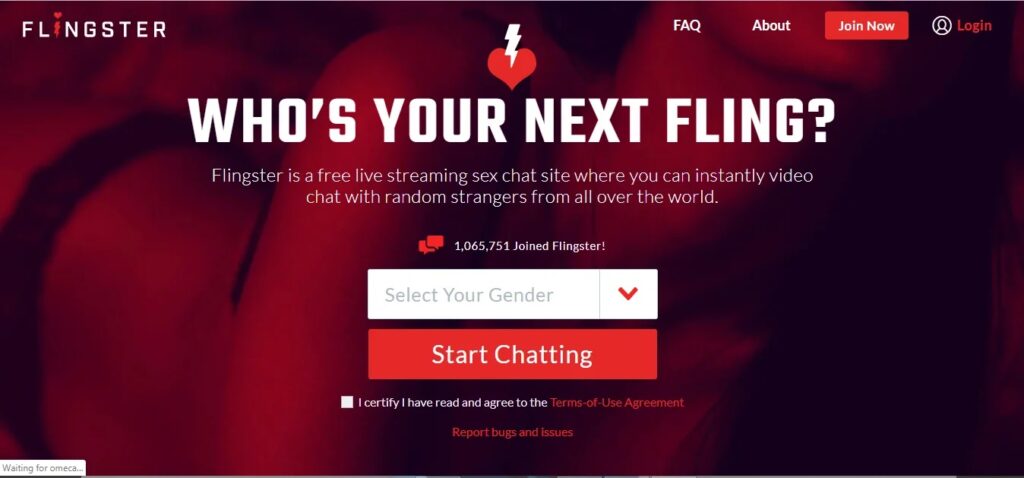 Flingster is an adult dating website for meeting, hanging, and making out with singles. On this website, the application process is indeed speedy and convenient. So, it won't be wasting much of your energy at all. Compared to several other dating websites, even free accounts can use messages and video chats without paying.
On the other hand, paid subscribers have additional features that are indeed unique. Meanwhile, Flingster similarly provides discreet identification while chatting before you consent to a spontaneous, quick fling.
Click here for a full review of Flingster.
PROS:
Unspecified character is a choice
Everybody is excellent regardless of sexual orientation or gender
The sign-up procedure is available and relatively simple
The site's design is simple; however, understandable to navigate
CONS:
There are occasional phony profiles reported
---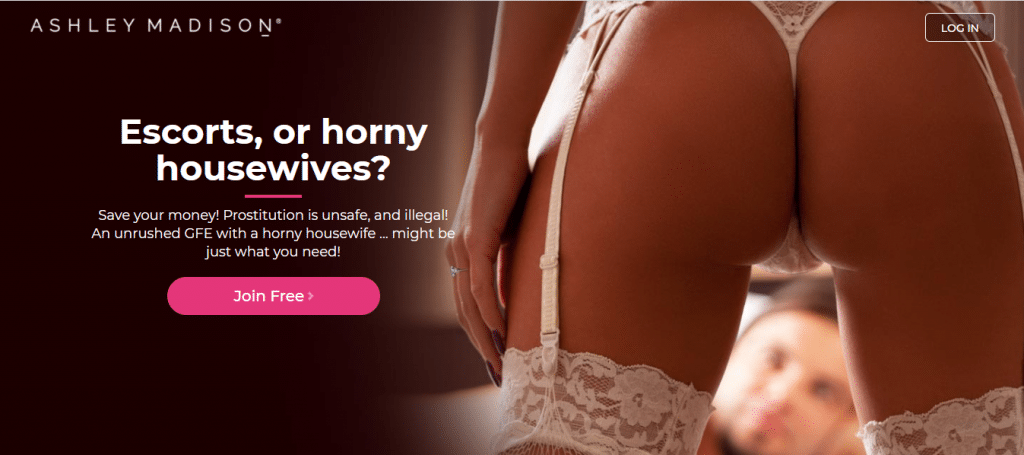 Top-notch website in terms of hookups and adult dating, Ashley Madison has been around since 2001. If you are in a monotonous relationship or want to get out of the routine of married life, then this website is just right for you. Indeed, all types of sexual affairs are welcome here, and no one will judge you. Also, the members can engage with many members across the world and enjoy sexual entertainment.
Above all, Ashley Madison listens to its members' feedback and the changing demands of people's lifestyles to improve their features. Everyone is free to explore all types of relationships, including polygamy, threesomes, and many others. Thus, Ashley Madison remains on top of the game despite the competitive industry of online dating.
PROS:
Encourages the members to upload discreet photos
The site offers free registration and follows a simple process
Protection of images and sensitive data from spams
You can download this through Google Play and App Store
Low storage requires and will not occupy too much phone storage
Members are enormous and from across the world
CONS:
Several accounts do not provide details about themselves
---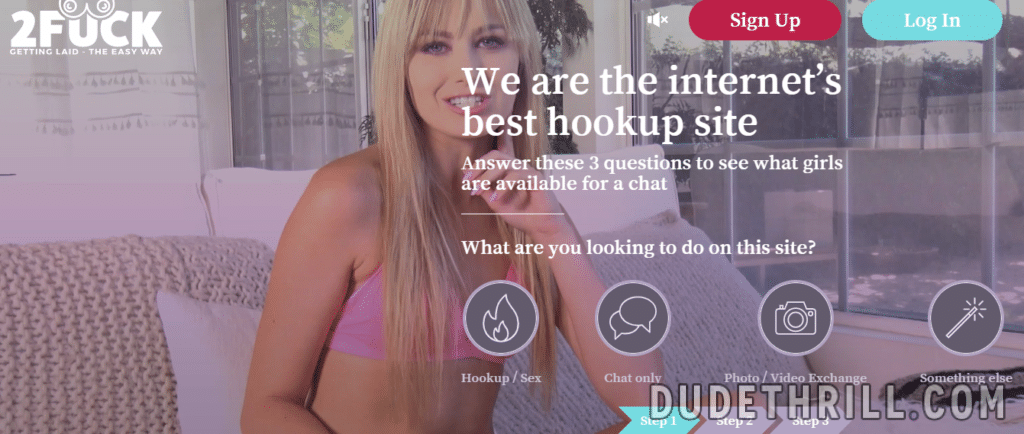 This site might answer if you are tired of the simple dating apps that don't give you the result you need. 2Fuck is entirely new to the adult dating realm, but it has already gained millions of users, a relatively significant number. The site is similar to other social media platforms and provides you with several options for interacting and communicating with other users.
Click to see the full review of 2Fuck.
PROS:
Lots of users
The design and interface are pleasing
Joining is for free
CONS:
Can be pricey
Privacy is low
---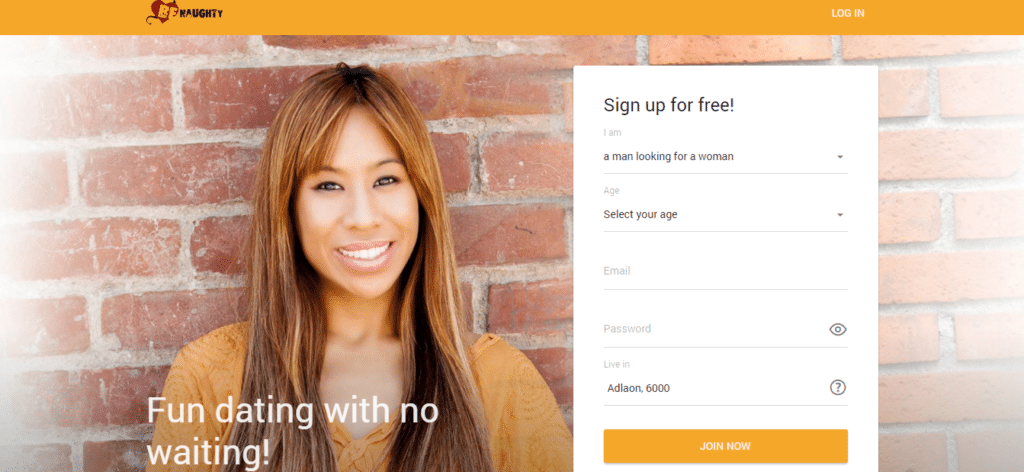 Introduced in 2000, it became an increasingly successful dating website that works in partnership with Flirt, IWantU, and UpForIt to provide proven quality and comfortable environment for the users. Each day it has over 13 million visits, and there are over millions of individuals worldwide considering signing up as official users.
This is indeed a perfect outlet for getting wild and engaging among married people and single individuals in sexual activities and relationships. Your private data sent to the BeNaughty site is safely secured because it uses the SSL Encrypted method and has followed the validation phase for all accounts. Everything enables the entire journey to be more enjoyable and avoids any money-making scheme.
Check out the full review of BeNaughty.
PROS:
Established over 20 years already
Every day, there are an increasing number of people signing up
Members are responsive and active
Free five chats daily for free basic accounts
Easy to navigate and simple interface website design
Video chat is available
CONS:
Some accounts do not provide much information on their profiles
Advertisements are plenty and annoying
Annoying live notifications
---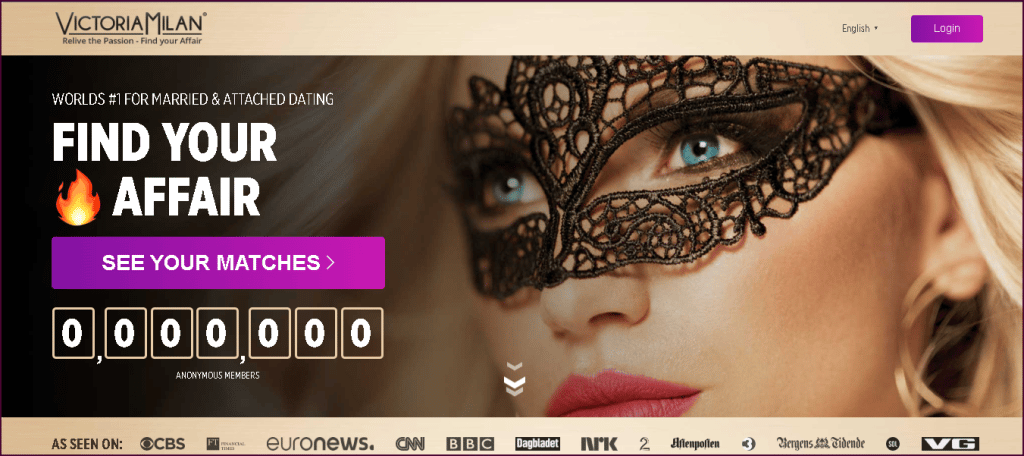 Victoria Milan is one of the favorite dating websites worldwide for cheating couples and committed relationships. Indeed, the website provides a secured and private venue where you can experience sexual connections.
So, if you are lonely or in a monotonous relationship, the website delivers a fantastic escape from this misery. Indeed, it transforms lousy sex life into a more fun and exciting journey. Above all, you do not have to worry about getting caught because the website has a "Panic Button." So, you can exit the page without getting caught.
Take a look at the full review of Victoria Milan.
PROS:
More than six million members across the world
Registration is hassle-free and simple
The design of the site is simple and easy to navigate
Features like winks and adding to favorites are free to use
Callout boxes use to address problems, issues, and concerns regarding the site
The app version is available for download on Google Play Store and App Store
CONS:
Video calling is not available
Only the paid members send and view messages
---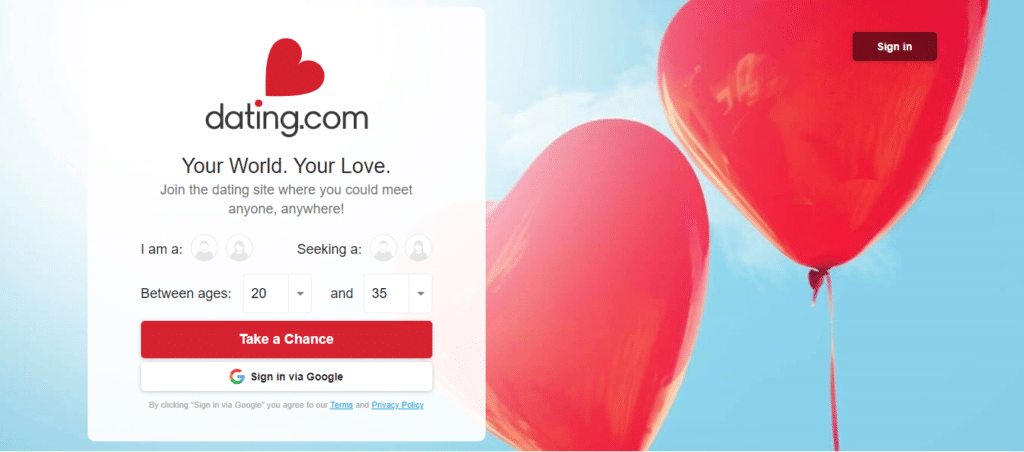 Dating.com is a must-visit website where you can find romantic affairs and hookups. Certainly, it brings all singles worldwide together in one fantastic place where they can start a new romantic connection. Also, it uses unique advanced features that allow members experience dates in more accessible, efficient, and faster ways. Indeed, if you are looking for a reliable website to find fuck buddies, then Dating.com is the best of all.
Here's a full Dating.com review.
PROS:
Members are from various parts of the world
Advance searching can filter based on your choices and interests
Live chat support is always accessible
Registration follows the simple and easy process
It does not require verification of email address after registration
Account creation is free
Tailoring of the search result according to preferences is available
Viewing of Profile pictures is for free
CONS:
The app is only for Android users
---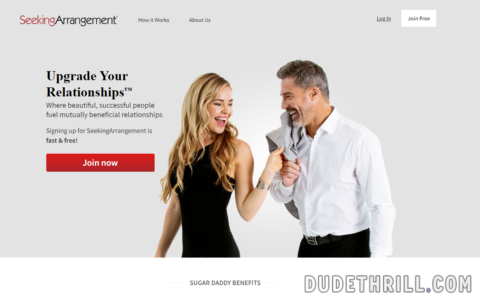 A niche dating platform that attracts daily visitors is Seeking Arrangement. Since this is not a regular matching website, its design could throw off several individuals who occasionally come on this. Nevertheless, it does a brilliant job of providing a secure atmosphere for the type of partnership and interaction it promotes. Moreover, it is intriguing to discern that it has a fair number of people internationally for a platform that contains a relatively fundamental concept.
Seeking Arrangement is a place for youngsters to engage sugar mommies and daddies who could deliver monetary support and encouragement for them. Sugar babies must provide love, sex, affection, and lengthy connections in exchange. Seeking Arrangement redefines an ideal relationship as it undermines the conventional means of internet wooing. The site delivers an oasis where you can incorporate enjoyment with a company.
Read the Seeking.com full review.
PROS:
The verification process is strict
Within just five days, the site guarantees users can find ideal arrangements
It has over ten million members actively seeking and involved worldwide
The majority of members are from the United States
The registration process is easy and swift to finish
Free sending of messages to other verified members only
CONS:
Few fake sugar baby accounts
Requires permission to view a private gallery of other members
---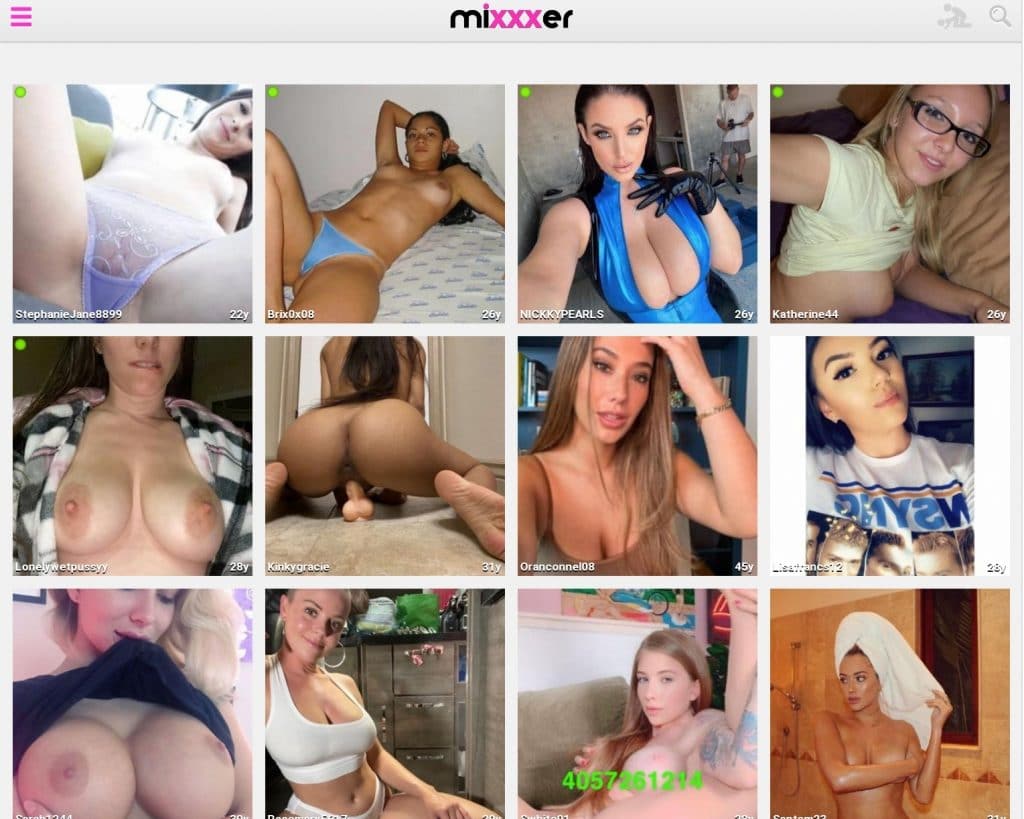 Mixxxer was released in 2014, and once they had gone live, they achieved to pull in over 1M+ new users who found them right away and helped them carve out a niche in the hook-up business. The variety of functions and options in Mixxxer promises an effective and efficient way to find your compatible mate and ultimately fulfill your craziest fantasies. The basic features of this hook-up site are complemented by a range of additional features that may be obtained on a subscription basis.
Check out the full review of Mixxxer.
PROS:
Simple sign-up process and takes less than 5 minutes
Open to all sexuality and preferences
Security systems are highly effective and reliable
All members are actively seeking hook-ups
Great features
Affordable premium prices
CONS:
Some fake accounts reported
Only available on mobile phones
The USA has the highest number of members registered
---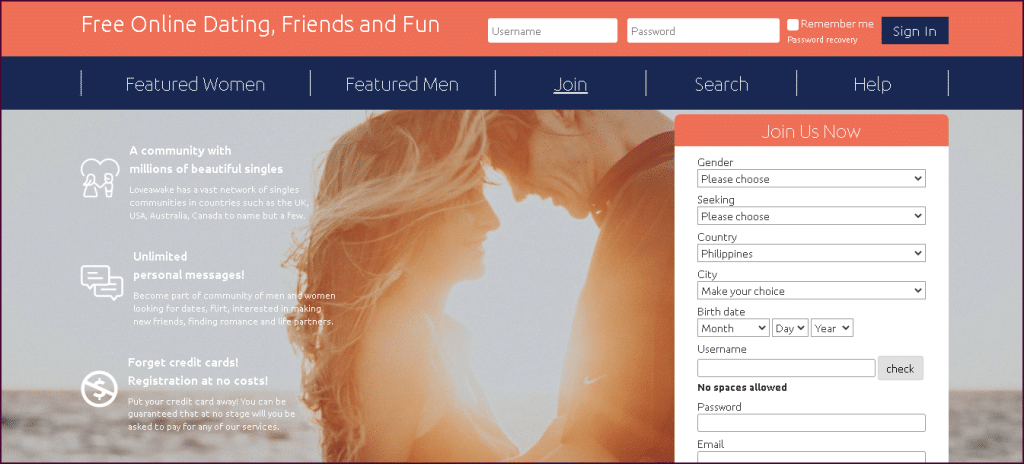 LoveAwake is an entirely free worldwide matchmaking service. It already has a big following in the US, UK, Canada, Philippines, Australia, Malaysia, South Africa, Ireland, Germany, and Singapore. There is no doubt that LoveAwake is now among the world's most recognized online sex dating and matchmaking websites since founded in 2008. Its most appealing feature is its free feature. I swear to all gods, this site promises you will certainly not encounter hidden charges.
Click to see the full LoveAwake review.
PROS:
Millions of users worldwide
It covers different cities and countries around the world
Free to use
Easy to navigate
Communication is effortless
CONS:
Some reported catfishing accounts
Loading takes awhile
---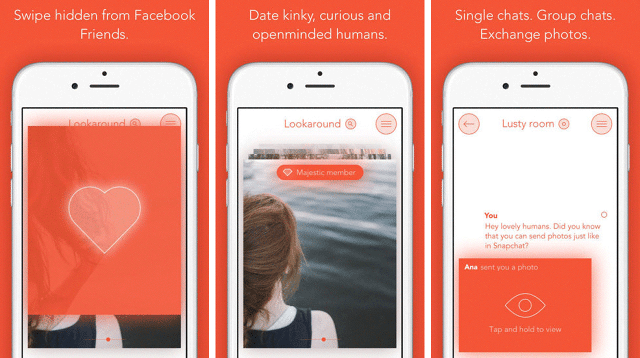 For many of you who didn't know, Feeld is not just for dating but also for multiple hookups. The admins intend to create a platform where everybody, even in groups, flirts and interacts. In fact, the title "Feeld" was from the root term "play in the field" because the apps function as a ground or foundation where people can match, connect, and hook up to any users nearby.
Learn more about Feeld with this full review.
PROS:
Wide range of sexuality available
Welcoming and open to all
Free to download
The app is both available on Apple and Google Play
Incognito is available
It has exciting blogs and articles
Lots of members
Modern app design
Easy to use
Uses verification process upon registration
CONS:
No site available
Features are quite modest
Requires Facebook to register
---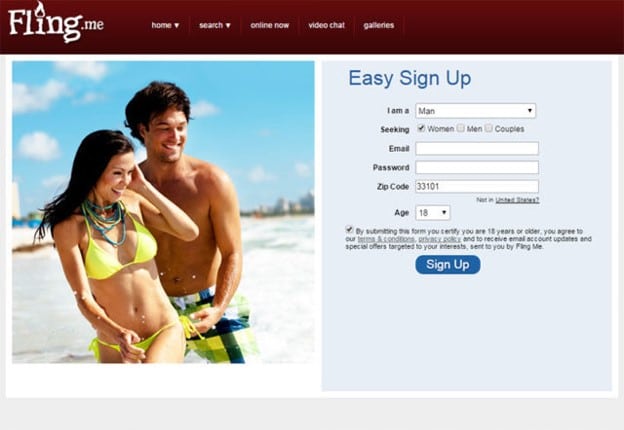 Fling is loaded with exciting features packed all in one dating destination. It focuses on assisting individuals and couples discover connections for in-person or virtual sex experiences, either heterosexual or otherwise. Fling.com has become a colossal paradise for the pleasures for more than 2 decades, in the interest of providing couples explore gratification and satisfaction. Explore sexy pictures, private information, pleasure from the world's finest adult dating website for millions of individuals around the world.
Check out the full review of Fling.
PROS:
Sexually stimulating interface and dynamic nature of the design
The user base is large and massive
The site features a 3-month guarantee you will get laid
CONS:
A compatibility test is not available
---
Final Thoughts
All things considered, Jaumo looks like a promising beginning to the world of modern dating. It's an intimate and feature-rich dating app with millions of singles looking for serious, long-term partnerships. Thanks to the app's extensive features and the reasonable cost of the VIP subscription, you can obtain everything you could ever want right here.
But my one genuine concern with the Jaumo app is the user's safety. While the creator will safeguard any information you disclose, anyone can view your account and the images uploaded. So, you better be cautious while setting up dates and other social engagements in person. Jaumo is not liable for your security outside its site/app. Nonetheless, the app has been hailed with generally favorable reviews. So, if you're looking for a lively and entertaining network, go with Jaumo!
All 75 Other Sites in This Category Worth Checking Out:
Top-5 Dating & Casual Hookup Sites That Actually Work in 2023 Perfect for ~20-55 year olds, with & without spouses! These are not some "fake" ones pretending to have girls, they are real, worldwide largest networks. Jump to Top-5 Dating & Hookup Sites Hey, I know that jerking off is quite exciting and cool. But… nothing […]