Updated on: December 10th, 2023
ALT.com Review & TOP 15 BDSM/Hookup Sites Like Alt.com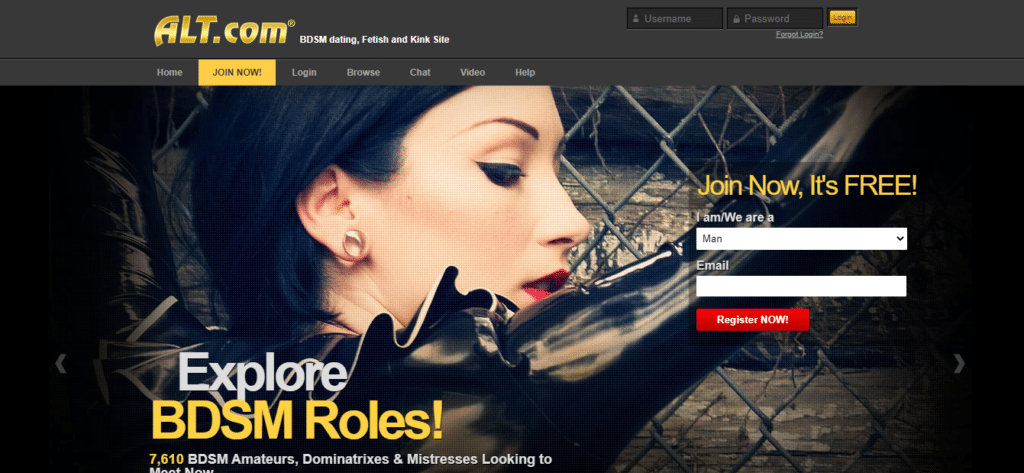 Sex has evolved in so many ways already it has even become a lifestyle for others. For others, it may seem like a taboo if having sex is not done in missionary. However, non-missionary sex has already received a wide welcome in many countries. In fact, if you are one of those who patronize bondage, sadism, masochism, and other similar setups, there are a lot of sites catering to you. One of the leading sites with this niche is ALT.com.
What is ALT?
ALT.com is one of the most popular hookup sites. It has been in the industry for many years already. However, more than the hookups it provides, its target audience is actually for those who are interested in an unorthodox sexual setup such as BDSM. Most of the users they cater to are those that have kinky fetishes.
URL: https://alt.com/
Signing up on ALT.com
Registering with the site is free and fast. You can register as a single individual, or if you are in an open relationship, you and your partner can sign up as a couple. If you have a circle who is into group sex, you can also signup as a group.
During the registration, you will be asked a few questions about yourself. The questions they ask varies but it helps a lot in ensuring that you will get what you really want.
Communicating
Alt.com offers a lot of ways to communicate to its users. As a member of this adult dating community, you can opt to have a live chat with live models for free. Also, you can add certain members, who you find interesting, as your friend or to your Hotlist. You also have the option to send voice messages and join private chatrooms.

The messaging feature of Alt.com is not just basic messaging. You can do a lot with your inbox such as setting an auto reply, read notifications, and blocking. You can also organize your messages.
The downside to this, however, is that messaging is only available to paying users. Free users can neither send nor receive messages. You have to be a premium member to enjoy these features.
Main Features of ALT
You can create a hotlist of the members you like to connect with
You can broadcast live videos, but it has limited compatibility with Windows
You can see who has viewed you
It has a Cupid Report wherein you can see who are matched with
If you are an insightful person, you can also host a blog and get access of the site magazines
You can also see your matches based on you Astrological Compatibility
Other users can post their opinions of you that you can read
You can customize your kinks to find other like-minded people
You can rate people if they are hot or not
It has an option to redecorate your profile by adding up blings to it
Safety
Security would be the least of your worries when it comes to ALT.com. It follows the privacy policy under FFN Inc. Its users' safety and privacy are really given priority. The site also provides customer support which you can call any time of the day since it's available 24/7. You can check out their terms on their website for further perusal.
Pros & Cons of ALT.com
PROS:
You'll never run out of possible partner because of its many members
Privacy is their priority
Quick and easy registration
Accounts are verified
CONS:
Interface can be an eyesore
Profile questions are long
Messaging is only for paying members
TOP 15 BDSM & Hookup Sites Alternatives to Alt.com: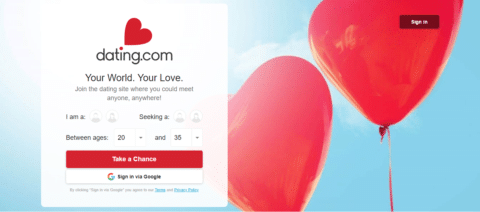 DATING.COM – has claimed to be the place for singles who are looking for a serious relationship. True indeed to this claim it already has a lot of successful stories for couples who met there. However, after being in the industry for almost three decades already, it has catered not just to singles looking for love. Some users merely looking for hookups also find success in the site.
It has special features such as standard messaging, and mingling where you can send messages to other members simultaneously. If you want to up the conversation a notch, they also have a video chat option. You can also give gifts. Although most, if not all, of these features are for paying users, free members can still search, send winks, and post photos.
PROS:
Very active customer support
Mobile app available
Affordable premium packages
CONS:
Few features for non-paying users
---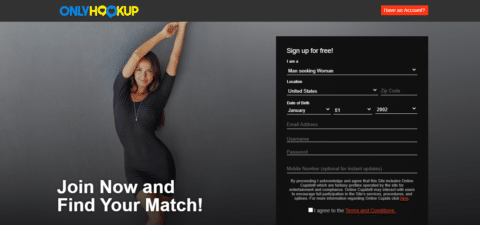 OnlyHookups is a relatively new site in the virtual hookup scene. But it didn't look as though it was a newbie since its developers are the ones behind a larger social site that has been in the industry for decades. These sites they have developed are famous in their niches too. Despite OnlyHookups to be a recent addition in their line of sites, it immediately gained a lot of members. It has become a place for those looking for casual sex and hookups for the night.
Signing up with the site is easy but is a bit long. however, once you have your account already, you can enjoy some of the features of the site. It offers a 3-day premium membership at a small price if you do not want to commit to monthly subscriptions immediately.
Most of its members are straightforward with what they want. It makes it easy for you to sort the potentials from the not by merely checking on their profiles. You will surely get what you paid for.
PROS:
Lots of like-minded people
3-day trial for a cheap price
Three-month hookup guarantee
CONS:
Distracting ads
Real-time invitation to cam can be annoying
---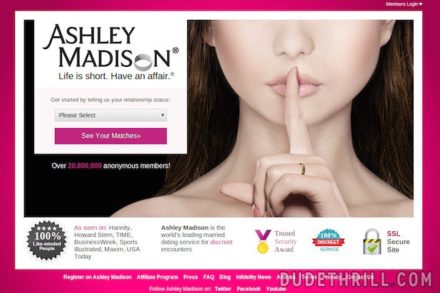 Ashley Madison is famous for its brand. It has been tagged as an infidelity dating site. True to its brand, it encourages married men to have extramarital affairs by providing a platform for it. Because of this unorthodox service that it provides, Ashley Madison has gained popularity throughout the world. It has been a haven for married people who are looking for hookups.
You can check our full Ashley Madison review here.
PROS:
App available for iOS and Android
The site layout is very pleasing
Affordable payments
CONS:
---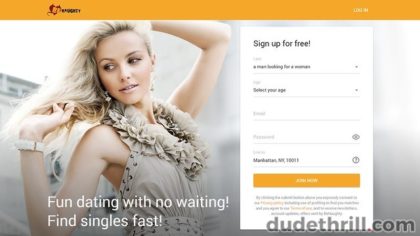 BeNaughty has attracted a lot of users worldwide. It appears as if it is like any other mainstream dating site. But actually, it caters mostly to those who are looking for casual hookups, cybersex partners, or both. This has appealed to a lot of people especially those who want to be discreet with their sexual adventures.
Since the site isn't very strict during the registration, they added a feature to counter possible fake profiles. They have a full safe mode wherein only accounts that are verified can send you a message. Another is the basic mode wherein if you turn it on it will automatically block accounts that were flagged due to suspicious behavior.
PROS:
Mass messaging system
Many members
App available for both Android and iOS
CONS:
Live notifications can be annoying
Redirecting links posed as site feature
---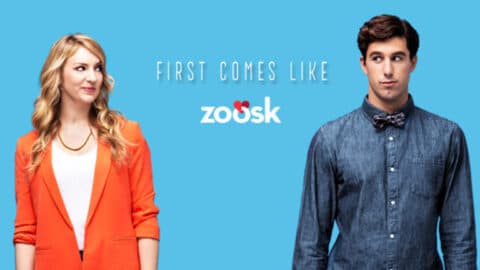 Zoosk has boasted a lot of success stories that started on the site. Whether you're looking for a serious relationship or you just want to date around, it can give you what you need. The site has a very rigid verification process that you need not worry about if who you're interacting with is an actual person or not. Zoosk ensures that the site will not be penetrated by bots to maintain their reputation.
One of its special features of the site is that they have a behavioral algorithm scheme. It means that the site matches people based on their site activities. Zoosk also has other features that include Carousel where you are presented with several matches. You can then choose whether to flirt with the proposed match or not. You may also flirt with many people simultaneously. The site also collects data from other users to summarize who likes you and dating insights which can help you find the perfect match.
PROS:
Can be accessed through their app
Modern layout
Have a lot of options for self-promotion
CONS:
Cannot browse profiles simultaneously
Messaging is only for paid members
---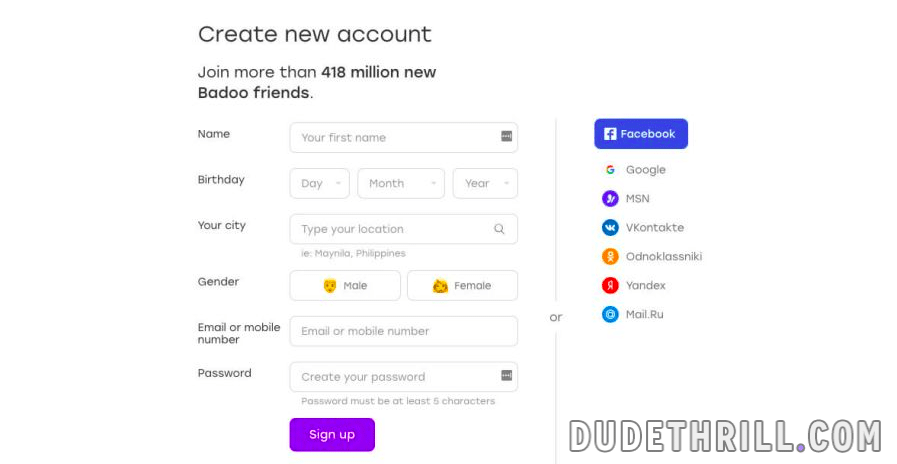 Badoo has geared its branding toward being a social media network that is just focused on dating. It has been in the industry for more than a decade already. But despite that, it has remained to have been one of the most visited hookup sites in the industry. Even up to date the majority of its members are young adults that prove that they have been maintaining their target market.
Signing up is similar to other social media. It's for free. However, in uploading a photo, they have a very rigid photo verification process. So if you are not fully decided on using the site, better skip the upload photo in the meantime.
Badoo has a lot of features. It has Badoo encounters which allow you to win matches easily. You are also notified of your profile viewers and your likers. Just like all other hookup sites, there are features which are exclusive to premium members only such as sending crush alert and browsing the site anonymously.
PROS:
Lots of members
Very high in-site activity
It has an app available
CONS:
The tedious photo verification process
Limited feature access
---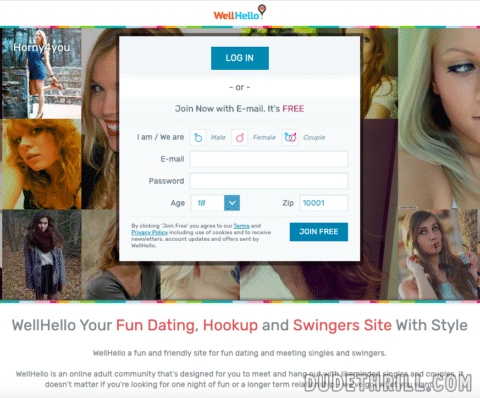 If you're looking for a place with people of playful sexual fantasies, this is the place to go. WellHello has proved to have a lot of naughty users who are down for sex. With its many members, you will never run out of potentials on the site. Some of the users are looking for a serious relationship too. If you're one of them, you just might get lucky.
WellHello & its alternatives here.
PROS:
Chic interface
Fast and easy registration
Straightforward members
CONS:
---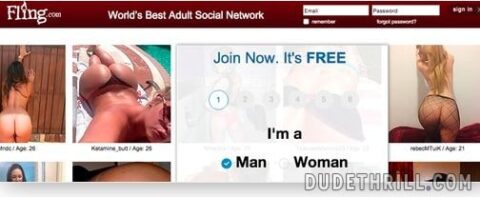 Fling is one of the more famous sites when it comes to dating and hookups. It has a record of more than 3 million visitors every day. When you visit the site, you will be greeted with explicit photos and videos. You are given the option of whether to meet with the person who piqued your interest or just do it online. Cybersex is a welcome setup in Fling too.
PROS:
3-month get laid guarantee
Variety of active users daily
Stimulating interface
CONS:
No matching scheme
Features can be overwhelming to newbies
No app
---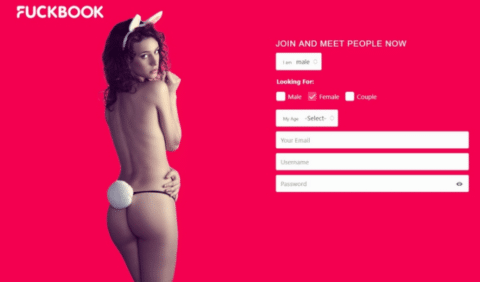 Just by basing on its name, Fuckbook is a social networking site for those who are looking for casual hookups and other sex-positive individuals. Instead of merely making friends, you have friends with benefits. This is not the site for those looking for serious relationships. Most of its users are honest enough to indicate that they are only down for casual sex.
Here's a full review of Fuckbook.
PROS:
Affordable prices compared to other similar tiered sites
Quick and easy registration
Variety of features for interacting
CONS:
No app
Redirecting links are confusing
---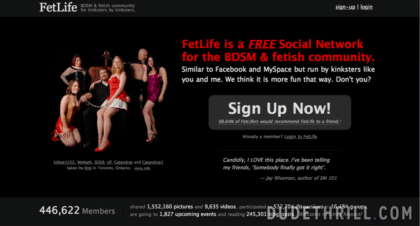 Fetlife is a place where you not only look for potential sexual partners. Because of its massive number of users, it has created a community where you can freely air your opinions on sex. Members are very open-minded in any, and all the matters discussed on the site. For those who are still learning, this can be a good place for you to start. Lots of things to learn from its users. Most of them are into kinky fetishes and special sexual setups.
PROS:
Overflowing sex-positive individuals
Very affordable subscription
Friendly and supportive community
CONS:
Interface looks outdated
No matching algorithm
---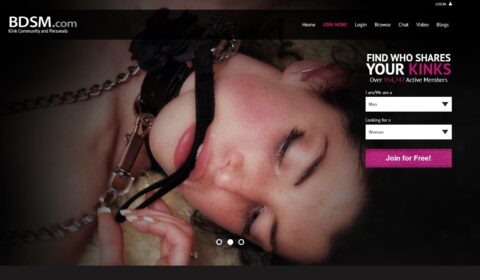 BDSM is one of the best sites of its niche. It has a lot of satisfied users because of its like-minded members. You may notice that it is very similar to ALT.com. This is because they have the same developer. The site has a lot of features for you to enjoy whether your a free member or a paying one.
PROS:
Alternative Sex Community
Free members can avail of many features
A wide base of users
CONS:
Fake profiles
Profiling is tedious
Customer support is not in-house
---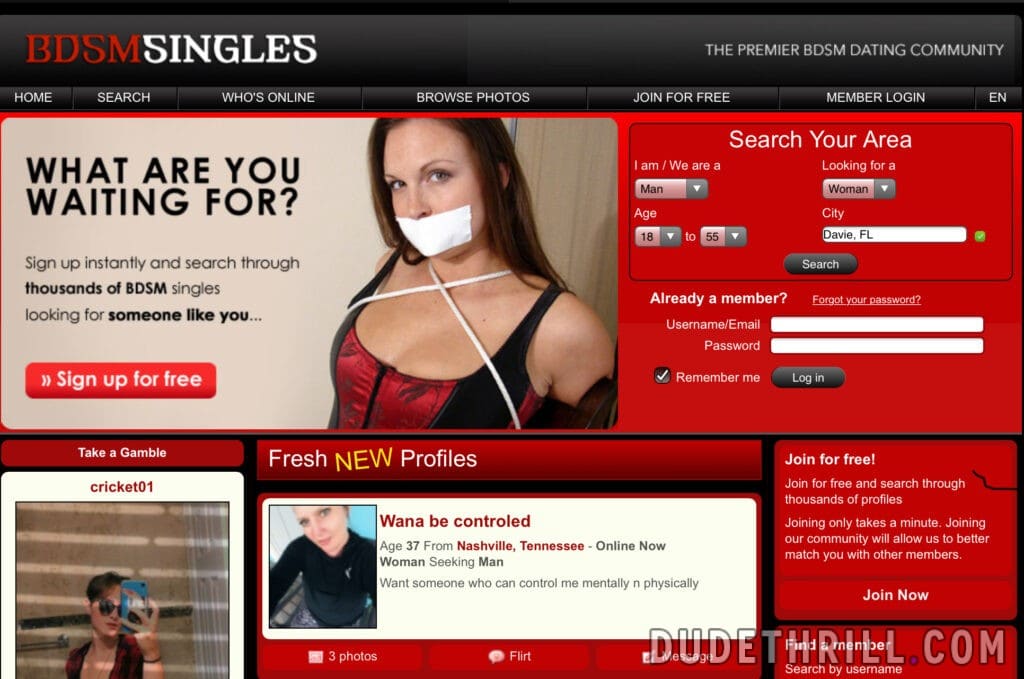 BDSM Singles boasts with its easy to use interface. The site is for singles looking for some steaming BDSM sessions with other like-minded people. It does not have many members yet but it delivers what they promise anyway. The site algorithm recommends matches based on your location. It offers a free trial for those who are not convinced of their effectiveness yet.
PROS:
Free trial period
The quick and easy sign-up process
They get rid of fake profiles immediately
CONS:
Unpleasant interface
Lots of ads
No app
---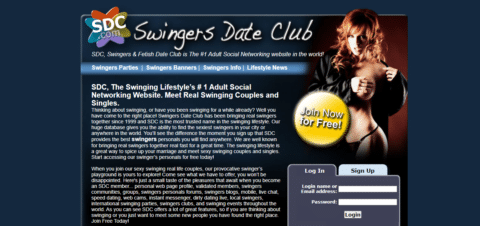 Swingers Date Club is one of the largest and most famous online international community for those looking for quick sexual relief. It was established more than two decades ago and has gained a lot of avid users already. The site is very active and it welcomes all users of different gender orientations and sexual preferences.
PROS:
Welcoming online community
Very active members
The website is easy to navigate
CONS:
No matching algorithm; you have to scan through profiles
Video chat is not available
No guarantee feature for payment
---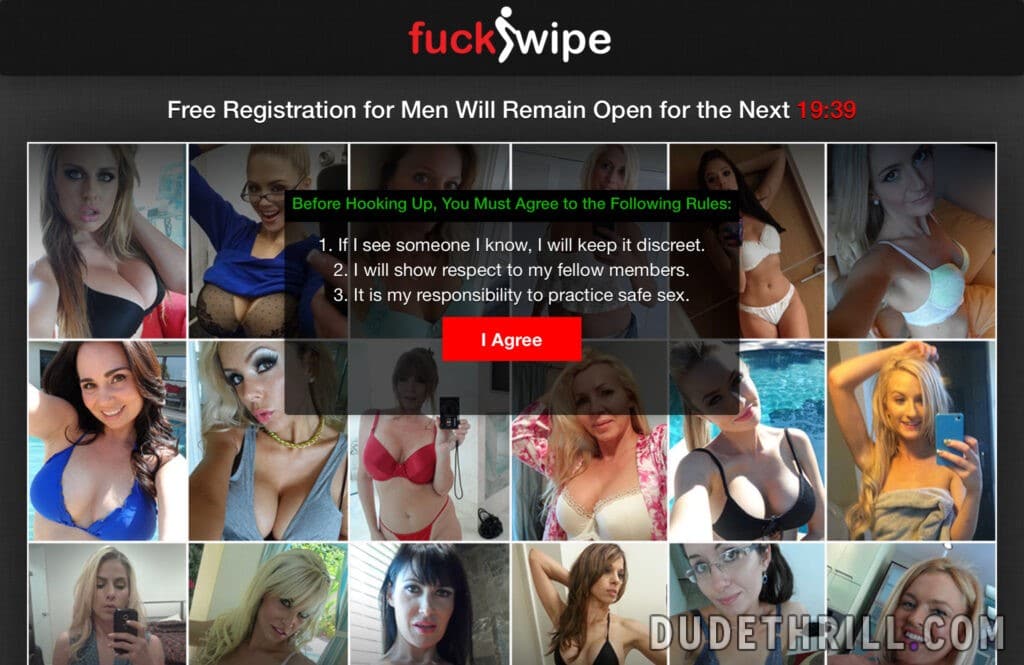 If you want a higher possibility of getting a hookup, you should try this site. Signing up with the site is quick. It just needs a little information about you. However, signing up with the site means you have to pay for your membership too. The site has a lot of features you will enjoy especially the live streams done by many of its users.
PROS:
Lots of naughty users
Assured security and privacy
The site is simple and pleasing to the eyes
CONS:
No free membership
Not mobile friendly
Most features are for heterosexuals only
---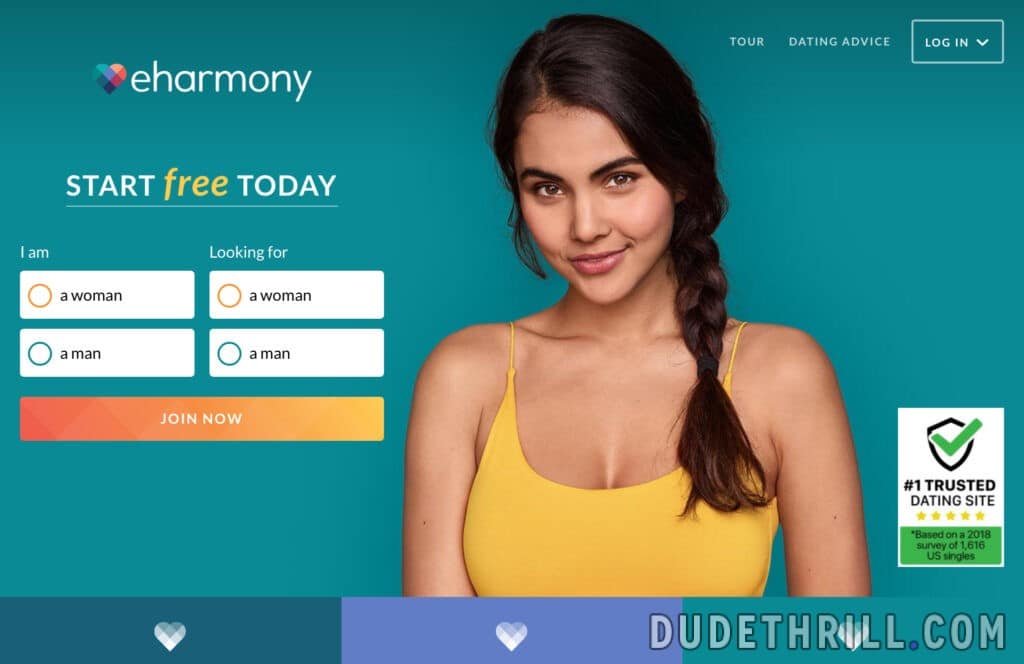 This site was originally founded for the hopeless romantics. It was established to help those who are looking for a successful love. However, as time goes by, some of its users not only use the site for romance. Some have used it in looking for casual hookups as well. To date, it has millions of members worldwide and has continued its goal to spread the love.
PROS:
A lot of educated users
Detailed compatibility quizzes
Quick sign up
CONS:
Limited ways for interaction
Few features for non paying members
Conclusion
You might be surprised how accepting people are nowadays when it comes to non-customary sexual setups. And people on ALT.com are just like that! There should no longer be a dull moment in your life. With all these sites on your reach that I have suggested, you have a lot of options to choose from. And if you're a doubtful person like I am and don't know which site to choose from all of these…
I can certainly recommend my personal TOP 3 that won't let you down:
#1: AshleyMadison.com — although it's not intentionally created for BDSM community — you will find bdsm people there from the vast pool of members.
#2: OnlyHookup.com — lots of kinky people to hookup with.
#3: Fetlife.com — the name says it all.
Have a great one!
All 75 Other Sites in This Category Worth Checking Out:
Top-5 Dating & Casual Hookup Sites That Actually Work in 2023 Perfect for ~20-55 year olds, with & without spouses! These are not some "fake" ones pretending to have girls, they are real, worldwide largest networks. Jump to Top-5 Dating & Hookup Sites Hey, I know that jerking off is quite exciting and cool. But… nothing […]