Updated on: December 8th, 2023
Millionaire Match
& 12 Best Sugar Dating and Other Sex Dating Sites Like MillionaireMatch.com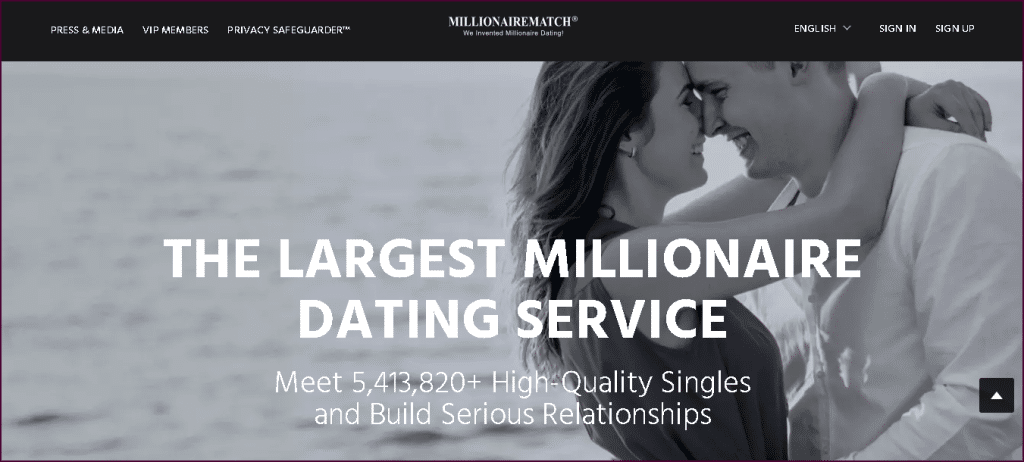 Hey there, folks! Step right into the dazzling realm of MillionaireMatch, where the stars align, and love finds its way to the finest of folks. We're talking about a place where successful individuals and attractive singles unite in a dance of romance and wealth. Imagine a shitload of successful entrepreneurs, charismatic CEOs, and beautiful souls mingling in a virtual wonderland. And guess what? This place has got more success stories than a grandpa has socks! We're about to spill the beans on this great sugar dating site, where love knows no bounds and million-dollar smiles are just a swipe away. So prepare, lovebirds, because MillionaireMatch is about to rock your world!
Official URL: https://www.millionairematch.com
MillionaireMatch: A Sugar Dating Site Like No Other
Oh, let me spill the tea on a dating site that's been making waves since way back in 2001. Brace yourself for MillionaireMatch, the ultimate playground for the rich and the beautiful! We're not talking about your run-of-the-mill casual hookups here, my friend. In fact, this place is all about serious encounters that can make your heart skip a beat and your bank account quiver with excitement.
Imagine this: a premium membership on a different level, like the penthouse suite of dating sites. And you know what that means? It's a fortress against those pesky fake profiles and sneaky catfishers. Certainly, they don't stand a chance against the certified millionaires who rule the roost on MillionaireMatch. Fortunately, the dating service has a strong verification system that lets you mingle with the cream of the crop.
Moreover, MillionaireMatch has something for everyone, including the free members. You can send likes and reply to messages without breaking the piggy bank. It's certainly like a taste of luxury without shelling out the big bucks. However, you'll need to unlock the premium features to make the grand entrance and take charge. So, whether you're a high-roller or just a humble admirer of life's finer things, MillionaireMatch has your back.
Find Your Perfect Sugar Match and Sign-up Today!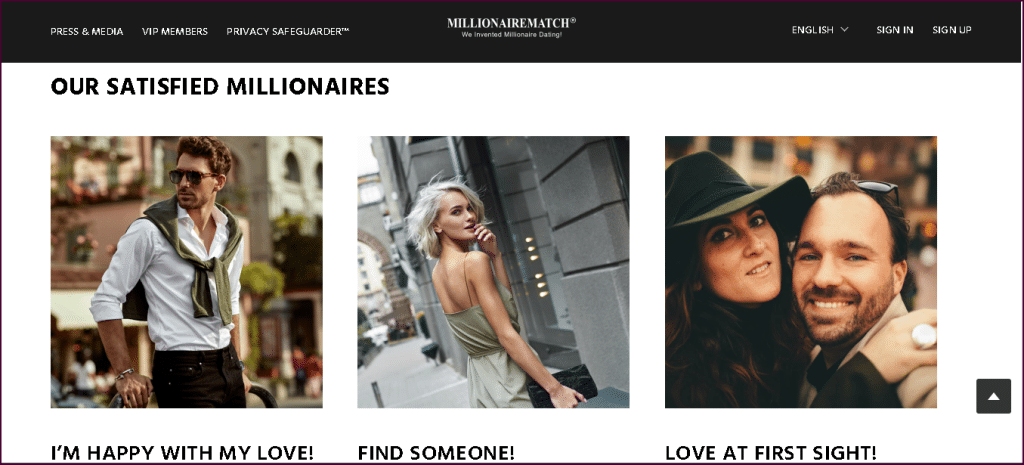 Listen up, folks, because I'm about to spill the secrets to kick-starting your journey on this dating site, the land of love and luxury! Ready to dive in? Great! Just hop on to the page immediately and hit that shiny "Sign-up." Easy peasy, lemon squeezy! Once you've entered your basic info and completed the verification process, you're all set to create a great dating profile.
But hold your lubes because a killer headline and exciting profile info about yourself and what "match" you are searching for are an absolute must. Think of it as your chance to shine like a diamond in a sea of potential matches. Trust me, putting in some extra effort here will pay off. We're talking fireworks, butterflies, and all those warm, fuzzy feelings!
Finally, let's talk about "profile headline," shall we? This bad boy is the superstar of your profile, the attention-grabber that's gonna make the right people go, "Whoa, this person is a total catch!" It's like your billboard, standing tall and proud in the search results. So don't hold back, my friend! Let your creativity run wild, sprinkle some humor, and infuse it with a dash of charm. After all, you want to make heads turn, and hearts skip a beat.
Millions of Rich Members and Sugar Babies Looking for a Perfect Match at MillionaireMatch.com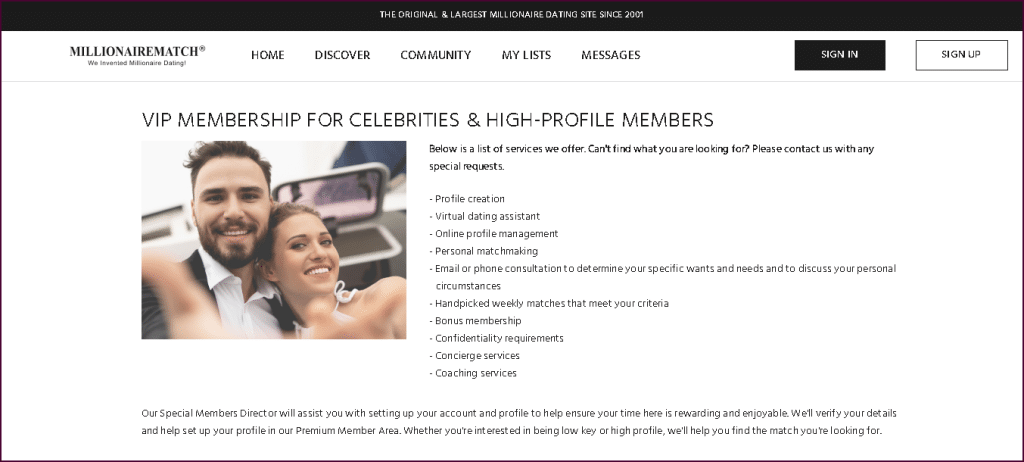 MillionaireMatch is bringing the heat with over five million users worldwide! That's right; this exclusive club caters to a diverse range of individuals across ages, ethnicities, locations, and even sexual orientations. However, the show's real stars are the wealthy singles ready to date and hook up with the finest eye-catching individuals or the other way around.
Furthermore, the prime age range available here is between the age range of 35 and 55, so we're talking about a group of seasoned, successful adults who know how to make things happen. We're not just talking about any run-of-the-mill professionals here. In fact, they got a squad of wealthy lawyers, brilliant doctors, and big-shot CEOs strutting their stuff on this site. Certainly, they don't call it "Millionaire Match" for nothing, dude!
But wait, there's more! Clench your fists for serious star power because you might find some A-list names like Hollywood stars or professional models while browsing the site. Hell yeah, we're talking about those glamorous beings who grace the screens and catwalks. Also, MillionaireMatch's fantastic reputation has earned it some prime-time spotlight too! In fact, this bad boy has been featured on channels like CBS, CNN, and more — making waves in the sugar dating scene like a superstar on a red carpet.
Reasons That Make This Site Unique and Cool Among Other Dating Sites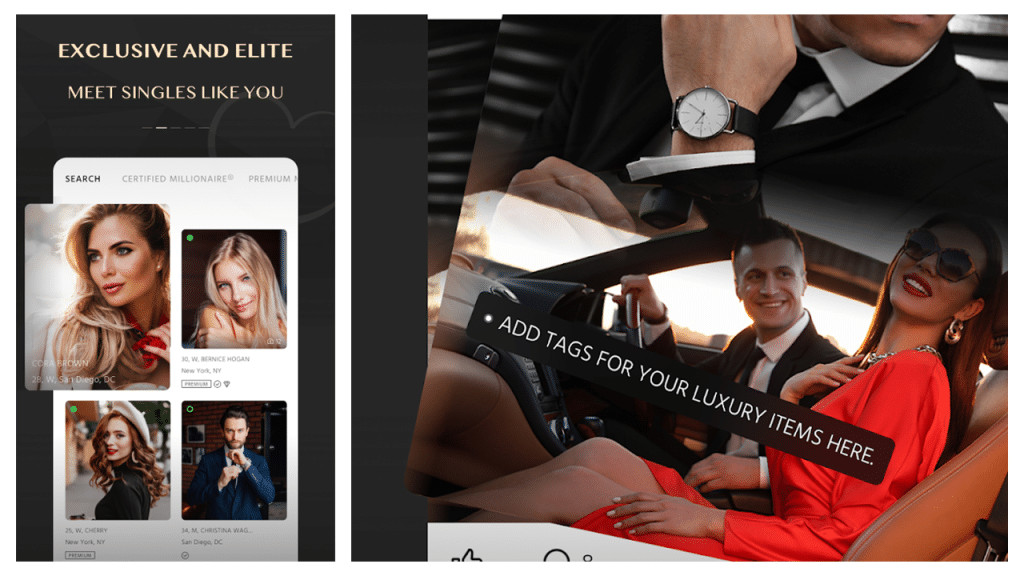 What sets MillionaireMatch apart from the crowd is that this site ensures you don't end up tangled in a web of unreliable profiles and questionable matches. Indeed, they are all about finding that sweet spot where the magic happens!
Moreover, MillionaireMatch is like the love child of eHarmony and Tinder, a magical blend that gives you the best of both worlds. We're talking about a sugar dating website focusing on finding something severe without the pressure of a quick trip down the aisle. It's like a smooth dating encounter that lets you take the reins and steer it toward the desired relationship.
So, whether you're searching for your one true love or just looking to dip your toes into the sea of romance, MillionaireMatch is your ticket to an unforgettable journey. They've got the cream of the crop for attractive and successful individuals, ready to make a connection that'll set your heart on fire.
The Perks of Being a Premium User at MillionaireMatch.com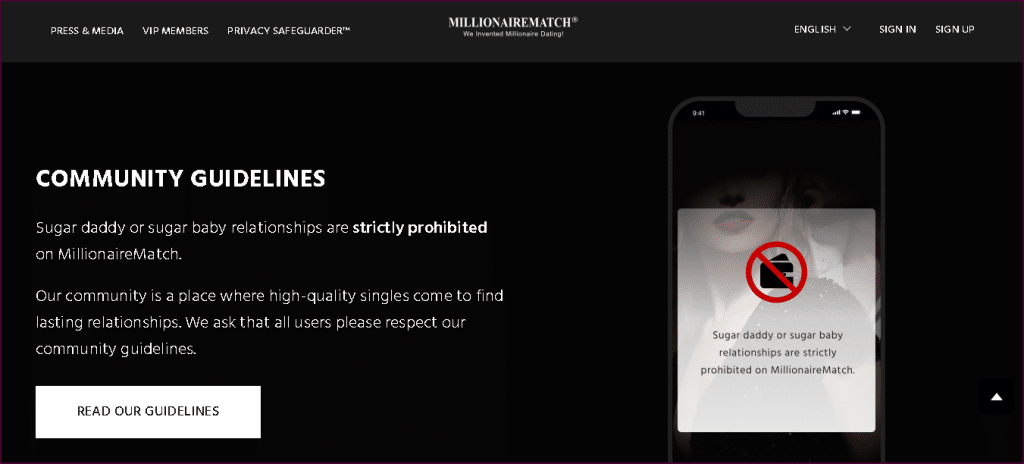 Get ready to have your cocks knocked off because MillionaireMatch is about to serve you the best of premium memberships! We're discussing an ultimate dating power-up membership jam-packed with 40+ extra elements.
But wait, there's more! MillionaireMatch goes above and beyond to cater to your every whim. Do you want privacy and confidentiality? Consider it done. They've got your back like your favorite bodyguard. Need some coaching and guidance in the love department? Say no more! MillionaireMatch's team of experts is here to unleash your inner dating superstar.
Also, here's the cherry on top: you have the power to initiate messages and chats. MillionaireMatch knows how important it is to make those connections and get the ball rolling. In fact, replying to messages won't cost you a dime.
Reasonable Prices for Amazing Dating Features and Benefits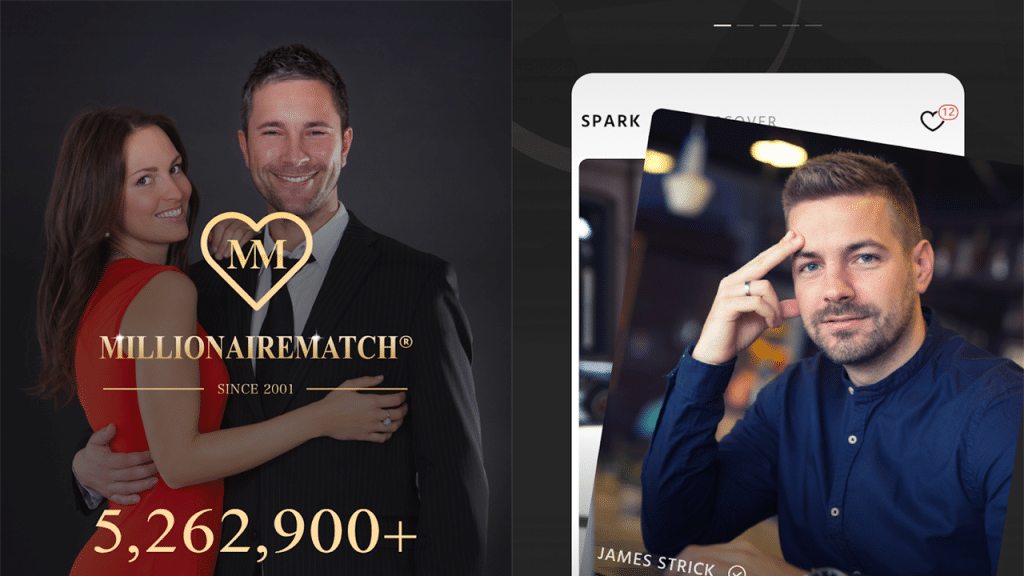 Now, let's talk about the nitty-gritty of subscriptions. Here's the deal: the whole month of premium subscription is the only one that automatically renews on MillionaireMatch. But don't fret, dudes, because you're in control. As a matter of fact, users can cancel the auto-renewal whenever they please.
Meanwhile, users don't need to worry about sneaky renewals for the other subscription packages, including the three and six months durations. Certainly, it's like a breath of fresh air in online dating. Also, if MillionaireMatch decides to part ways with you (which we highly doubt), you're eligible for a refund of any unused subscription charge. Consider it as a protection net to keep your heart and wallet happy.
Bring MillionaireMatch Anywhere You Go Using Its App!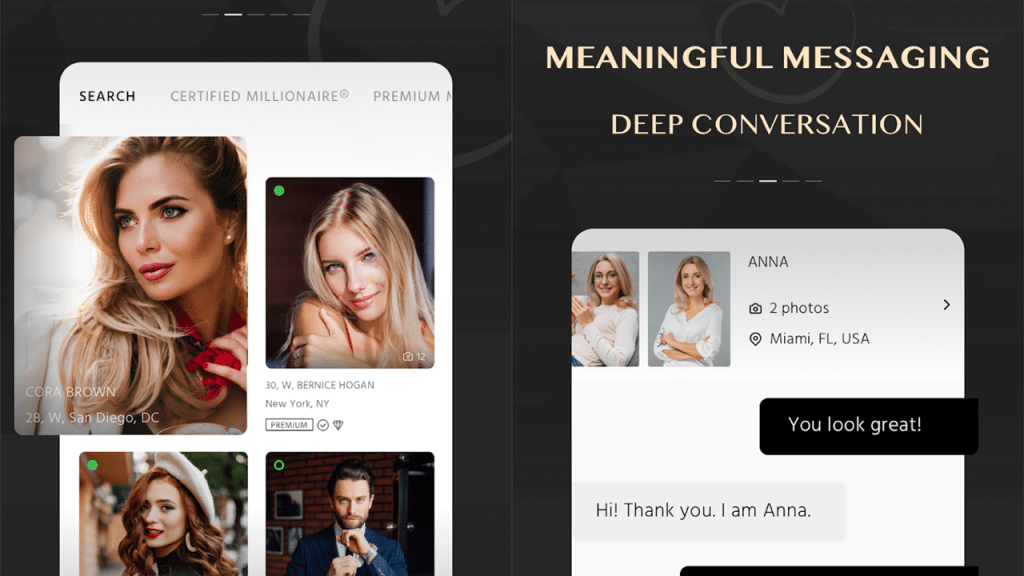 Get ready for some app talk because MillionaireMatch is bringing you the lowdown on their mobile app. Now, listen up because I've got some deets to spill! Regarding the app, I've gotta be honest with you. It's like a mirror image of the actual website, with all the same features neatly tucked away in cute little icon tabs.
Furthermore, let's talk about the elephant in the room. I've noticed a little buggy behavior from the app. Yep, it's like a pesky mosquito buzzing around, crashing here and there, and even saying it can't sign-up for a profile account occasionally. Also, some Android smartphones don't quite vibe with the app. The reason? Well, it's like one of life's little mysteries. But don't worry because the MillionaireMatch team is working magic to sort out these compatibility quirks.
Coolest Features that Make this Site Stand Out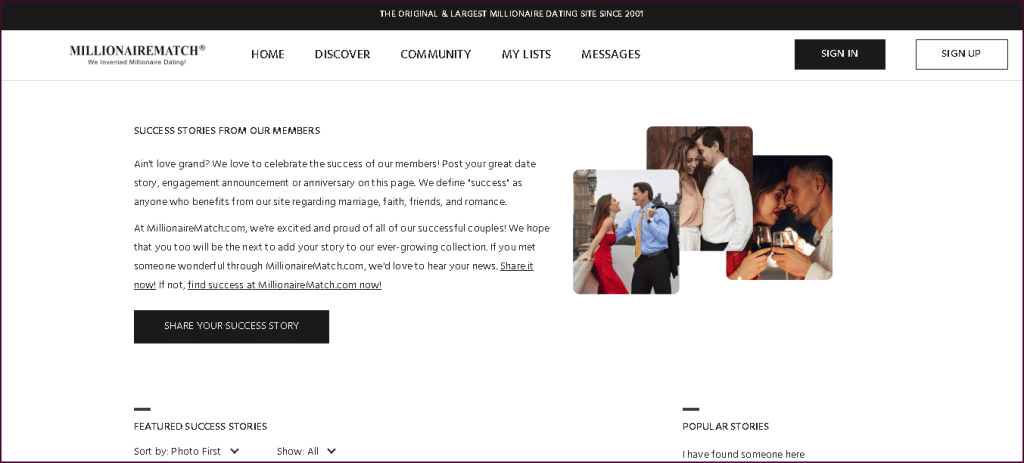 MillionaireMatch just dropped a bombshell of romance on us! They've unleashed a game-changing feature called the "Handwritten Letter" feature exclusively for their premium members. With this cool feature, you can bid farewell to bland text messages and hello to heartfelt notes penned with love. It's like leaping to the land of romance, where words come alive on paper and emotions dance off the page.
This dating feature allows users to sprinkle their creative genius and share their most epic first-date plans. The possibilities are endless, whether it's a cozy coffee date, a thrilling outdoor escapade, or a fancy dinner at a hidden gem. Who knows? Your next date might start a love story that will make the stars jealous.
Ahh Forum! This section is a bustling marketplace of knowledge and connection, where MillionaireMatch members gather to seek answers, share insights, and spark riveting conversations. Certainly, that's the beauty of the "Forum" —a melting pot of diverse voices and perspectives.
The Chat Rooms feature is all about customization — like having your secret clubhouse, tailored to your region, interests, and quirks. Also, you can dive into discussions that resonate with your soul, connect with people who share your passions, and discover a new world of connections. The Chat Room has everything from sharing your wildest travel adventures to debating the best pizza toppings (pineapple lovers, unite!).
Connect with an Expert Counselor
Imagine this: you're sitting comfortably, sipping on your favorite beverage, and bam! You're connected with a dating guru with the knowledge and wisdom to turbocharge your sugar dating success. That's the coolest feature of MillionaireMatch. These "counselors" will help you craft a killer profile, navigate the treacherous waters of messaging, and decode the mysterious language of emojis. Trust me; they've seen it all!
Pros and Cons of MillionaireMatch.com
PROS:
No spam or ads
Free users can use the reply feature
Members signing up undergo a verification process
Lots of active members at any time
Diverse members pool
Millions of strong and reliable users
CONS:
Video chat is not available
Prices are a bit higher
Some sugar babies are total gold diggers
---
12 Best Sugar Dating and Other Sex Dating Sites Similar to MillionaireMatch.com: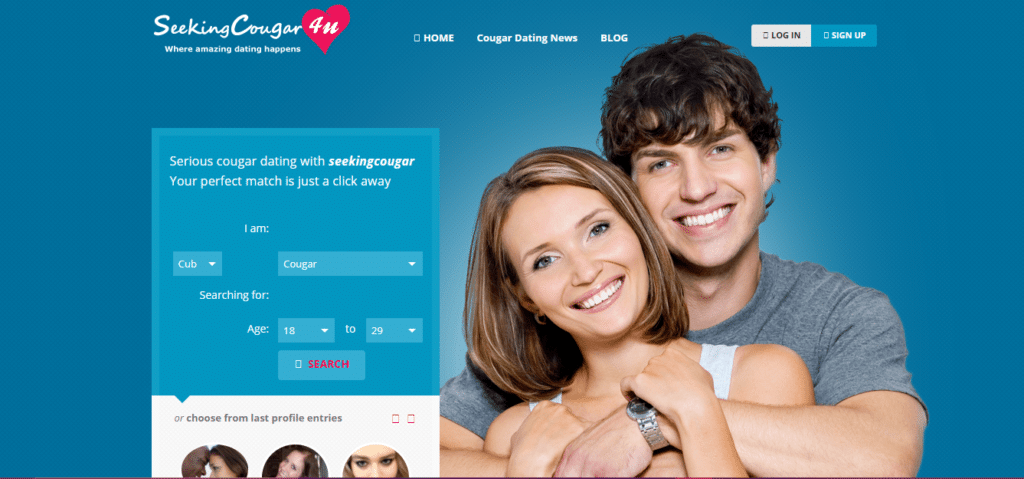 A niche dating platform that attracts daily visitors is Seeking Arrangement. Since this is not a regular matching website, its design could throw off several individuals who occasionally come on this. Nevertheless, it does a brilliant job of providing a secure atmosphere for the type of partnership and interaction it promotes. Moreover, it is intriguing to discern that it has a fair number of people internationally for a platform that contains a relatively fundamental concept.
Seeking Arrangement is a place for youngsters to engage sugar mommies and daddies who could deliver monetary support and encouragement for them. Sugar babies must provide love, sex, affection, and lengthy connections in exchange. Seeking Arrangement redefines an ideal relationship as it undermines the conventional means of internet wooing. The site delivers an oasis where you can incorporate enjoyment with a company.
Here's the full review of Seeking.com.
PROS:
The verification process is strict
Within just five days, the site guarantees users can find ideal arrangements
It has over ten million members actively seeking and involved worldwide
The majority of members are from the United States
The registration process is easy and swift to finish
Free sending of messages to other verified members only
CONS:
Few fake sugar baby accounts
Requires permission to view a private gallery of other members
---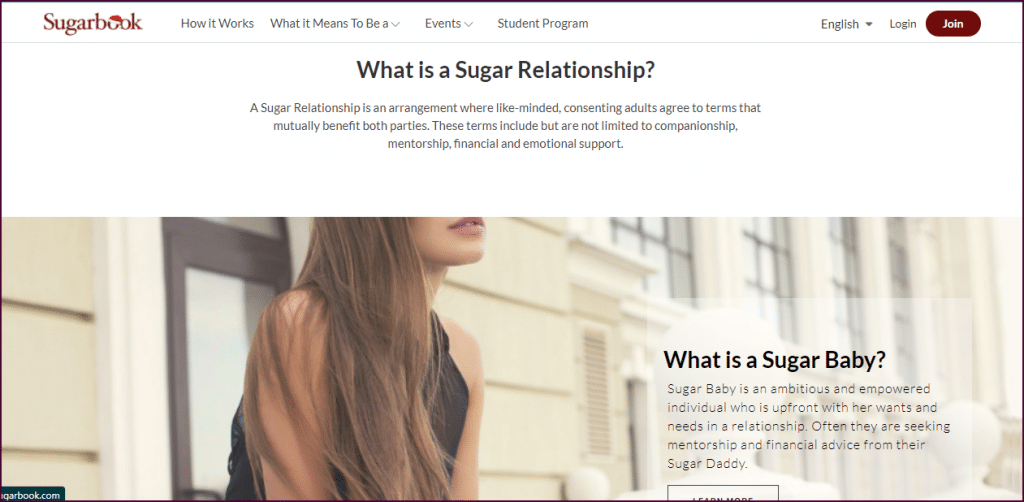 SugarBook is effective in finding sugar daddies, sugar mommies, and everything in between. There are many sugar babies and sugar dating sites out there, but there aren't enough potential sugar daddies to go around. That's why, this is quite popular to both sugar baby addicts and desperate sugar babies. It made thousand of girls worldwide feel the luxury of life. In fact, I've seen so many young girls flocking day by day to the site, hoping to meet millionaires and billionaires for some awesome casual fun.
Click here for a full review of Sugarbook.
PROS:
Large user base mainly in Europe
Advanced search and filters
Generous free membership
Modern designs
Verified members
CONS:
Not yet available in the US
No mobile app
---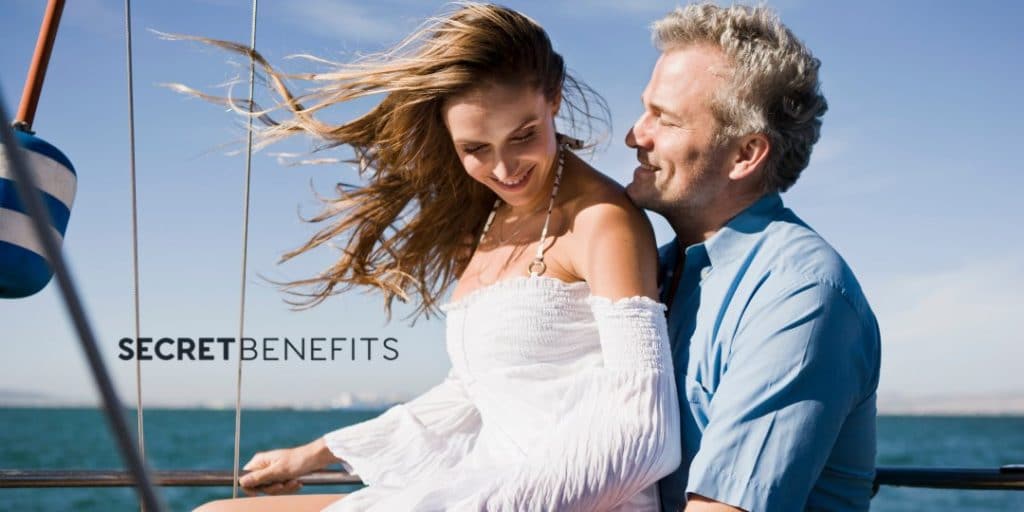 One of the primary goals of SecretBenefits is to establish formal deals and relationships with SugarDaddies. They will provide funding and support to sugar-babies in exchange for love, affection, and loyalty. Although SecretBenefits is a hookup website, it is not really the pretty typical one you see lurking online.
It contains a long list of SugarBabies and sugar-daddies of all types and has proven to be a reliable resource for seasoned daters and newcomers to the field. So, if you're feeling curious and oddly interested in the sugar-daddy lifestyle, or you're a charming girl interested in being a sugar-baby, SecretBenefits is definitely a hassle-free solution.
PROS:
Plenty of babes
Easy and short sign-up process
Profiles undergo authentication
Women are free to use
CONS:
---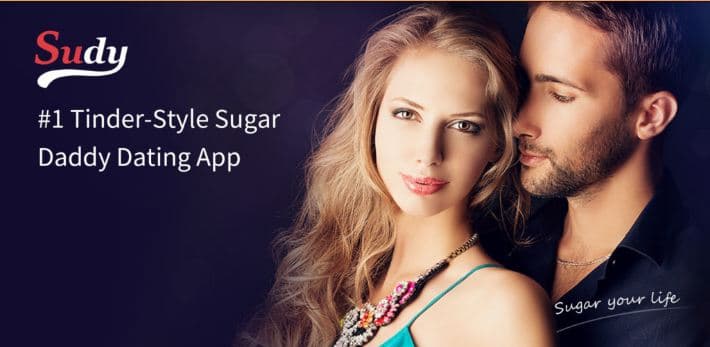 Here, you can meet wealthy sugar daddies without hassle in signing up and searching for features. Sudy is a lot better than most sugar daddy sites with unique features like "Sugar Talks," where sugar daddies and babies can answer and throw questions at each other. It's a good way for everyone to be more open and comfortable with each other while being upfront with their intentions.
Sugar babies also need not worry because they will pay only a little, especially once they're verified. If you are on this site, you are in on some excellent treats because members are wealthy millionaires and mostly young sugar babies looking for older and mature men that can support them in any way in exchange for themselves. Sudy has a lot of great reviews from satisfied users who have met and are now in sugar relationships.
Click to see the full review of Sudy.
PROS:
The mobile app is easy to navigate
Easy sign-up
Verification badges to ensure profile integrity
Large user base
Great female-male ratio
CONS:
Messaging requires a paid membership
Sugar daddies' subscription is expensive
Profile viewing sometimes gets slow
---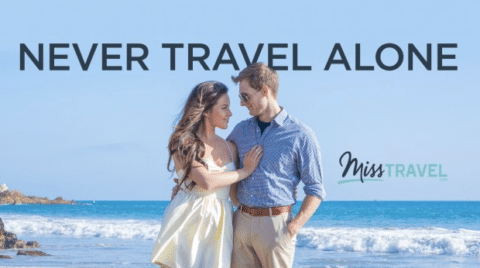 If you travel but have no one to explore new places with, this may be the site for you. Miss travel is for the sugar babies who want to travel but are a bit out of budget, and for sugar daddies who also want to travel but needs company. Just the perfect match!
This site is similar to all other dating sites, but instead of paying off student loans or giving allowances, the benefits come as free trips worldwide. All you need to do is invest effort in making your profile appealing to the market you want to attract.
The site matching doesn't work like magic, and you can't get overwhelmed with the idea of immediately traveling. Since the site shows you the general and the detailed aspects of the user profiles, you have to make sure that you know your potential travel buddies.
PROS:
Advanced search features
High member activities
Quick and easy registration
Worth the price you pay
CONS:
No App available
Limited special features
---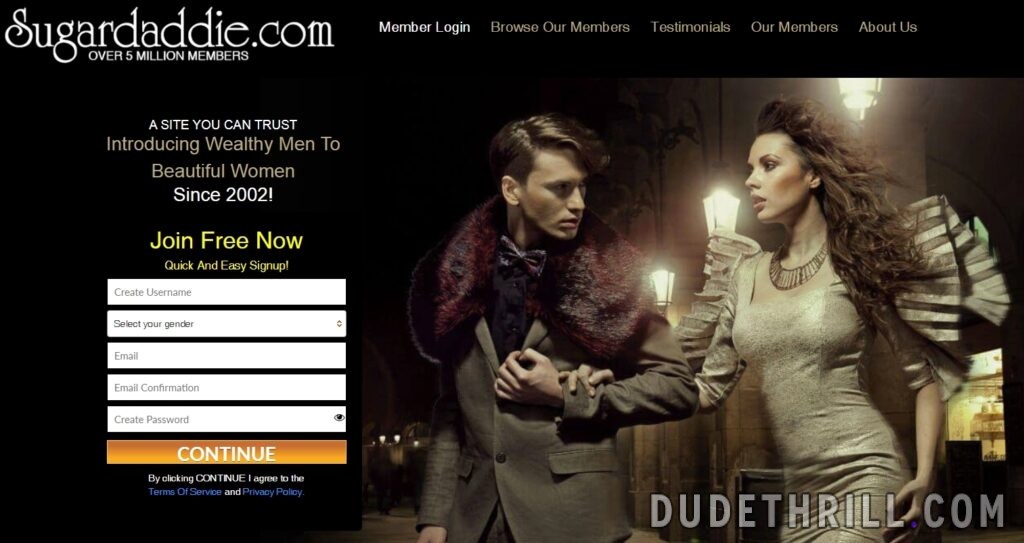 With easy sign-ups and an excellent user interface, you will find it bliss looking for sugar daddies on this site. You'll start with entering your essential details, which will be used for matchmaking purposes. For sugar babes, you will be asked to introduce yourself subtly, and the site's moderators will verify your profile before you can start browsing through their gallery of profiles. SugarDaddie has excellent search features and but you will need to upgrade to a premium membership so you can start messaging anyone.
One unique thing about SugarDaddie is that they have a "quality score," which improves your chances of getting perfect matches. It is based on your activities and profiles completeness, so the more detailed and informative your profile is, the higher your quality score. They also have this "Meet My Match" feature where you are randomly matched with some Sugar Daddie and decide if you go "yes" or "no" on them. Although this quality score sounds uncalled for, it is still unique and can be taken positively.
PROS:
Great for some quick sex from beautiful ladies
Unique features
Detailed profiles
Members can set goals and earn "scores"
Easy sign-up
CONS:
No verification for financial info
Sugar babies have stiff pricing policies
---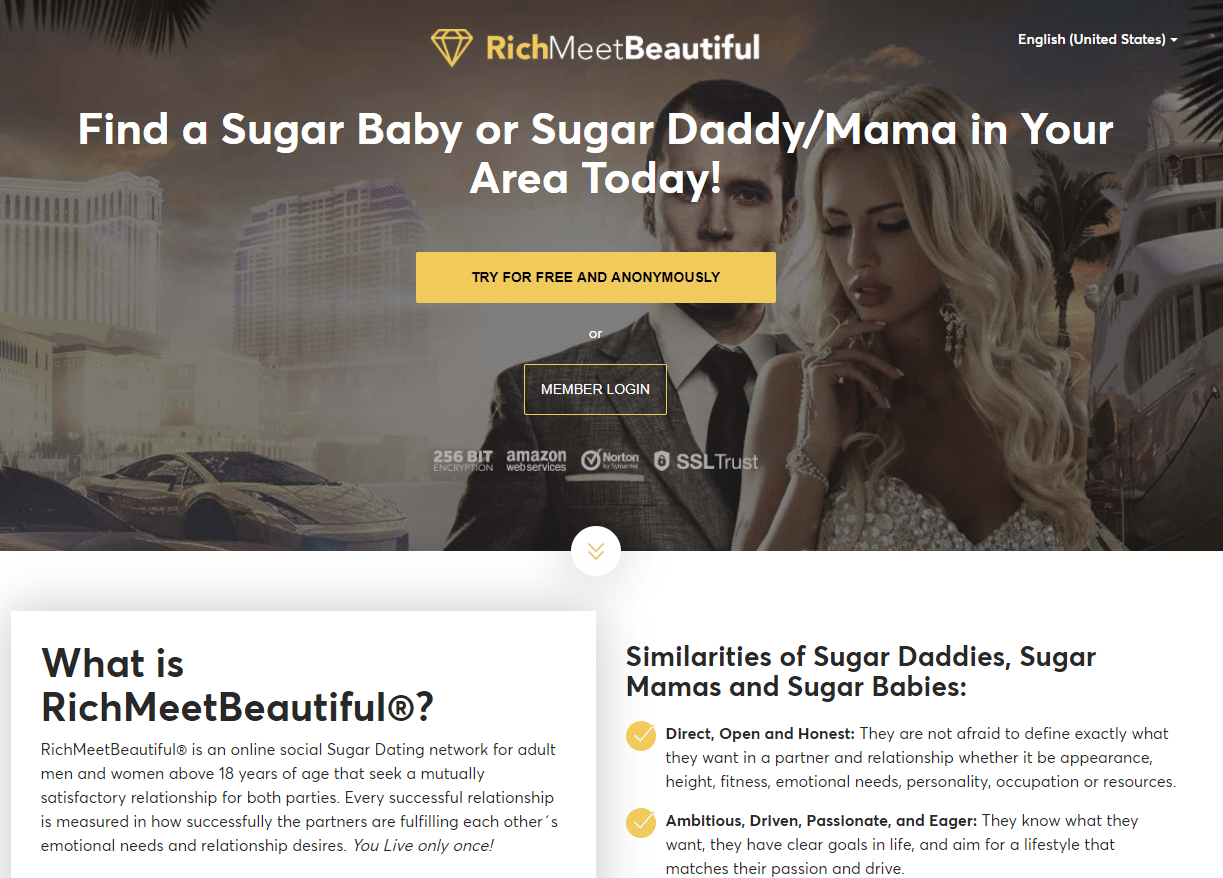 Founded in 2017, Rich Meet Beautiful is one of the quickest growing sugar dating sites, with positive reviews and a large user base for rich and elite singles looking for their perfect match. This site aims to connect the wealthy sugar daddy individuals of the world with their beautiful sugar baby partners. Rich Meet Beautiful is projected towards men and women of diverse backgrounds and net worth which all want the same thing — love and companionship, a relationship with mutual respect, intellect, love, and passion.
The sign-up process on Rich Meet Beautiful is straightforward and smooth. All you have to do is fill in your username, email address, gender, password, and birthday, all of which are for free. There is no time limitation – you can use this free membership forever. However, to get full access to its features, you will need the Premium membership. The Premium membership is required to send messages to other members, so it would be better if you start searching up potential dates or matches then proceed in getting paid membership once you set your eyes on specific users to contact.
PROS:
Large user base mainly in Europe
Advanced search and filters
Generous free membership
Modern designs
Verified members
CONS:
Not yet available in the US
No mobile app
---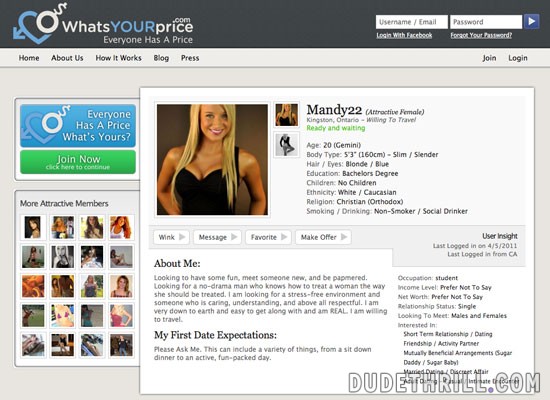 If you're looking to find the best sugar babies and daddies on the internet, this is a must-visit site. Despite being a pretty new platform after being made in 2010, What's Your Price has shot up in popularity. The site has a large population of members from the United States, with around a million users, and continues to grow by the day as an online dating auction website. The site is very user-friendly, with fewer options to make users confused. Free users also do not have much functionality, and as for paid users, they get to the job at hand – making bids and initiating contact right away.
Although there is only a minimal set of features on this site, it is built with brilliant designs that look great and have options that are pretty basic but useful. The site also comes with 24/7 customer support and many other forms of addressing questions that may come up. Registration can be done quickly as there are only a few details needed before you can set up your account. Once you're done, you can immediately start browsing through the site and enhance your profile to make it more attractive to other users, guaranteeing more matches and dates.
Read the WhatsYourPrice full review.
PROS:
Making bids for dates
No subscription fee
Lots of attractive singles
24/7 customer support
CONS:
Pretty new concept
No mobile app
Expensive rates
---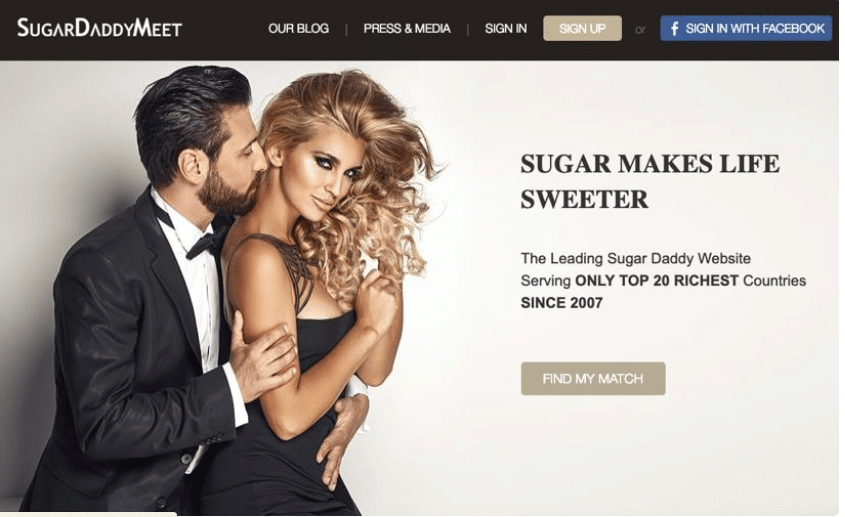 SugarDaddyMeet is a niche dating website that offers its services for beautiful young women and affluent mature men. This sugar dating site runs its operation in the top 20 wealthiest countries only. Since its launch way back in 2007, it has garnered over 2 million users and counting. There are no specific requirements to join the site, though you will need to have your profile and photos verified by uploading the necessary documents. After being verified, you will receive a unique verification badge to show you've taken this step and that you are a natural person and not just some fake profile. Given the nature of this site, it is only natural that building your profile on SugarDaddyMeet will take a bit of time and attention.
No need to worry because SugarDaddyMeet is actively moderated to ensure the safety of users and keep scammers out. While there are many features available to free users, there are more advantages of having the Premium version like sending messages, instant chat features, offering initial gifts to potential matches, and using advanced search filters. This should be everyone's go-to for sugar dating and to enjoy out-of-this-world fun with obvious and agreed benefits, especially financial and sexual needs. It's all about chemistry and taking advantage of fun times. Power, money, youth, and beauty? If you've got them, flaunt them on SugarDaddyMeet, and it might just change your life in a few clicks.
Check out the full review of SugarDaddyMeet.
PROS:
Lots of available features for free users
"Let's Meet" features that work like some roulette machine
Chat rooms available
Easy to use interface
User-friendly navigation
Solid verification system
CONS:
Some issues on the iOs mobile app
No video chat option
Free users have a limited number of searches
---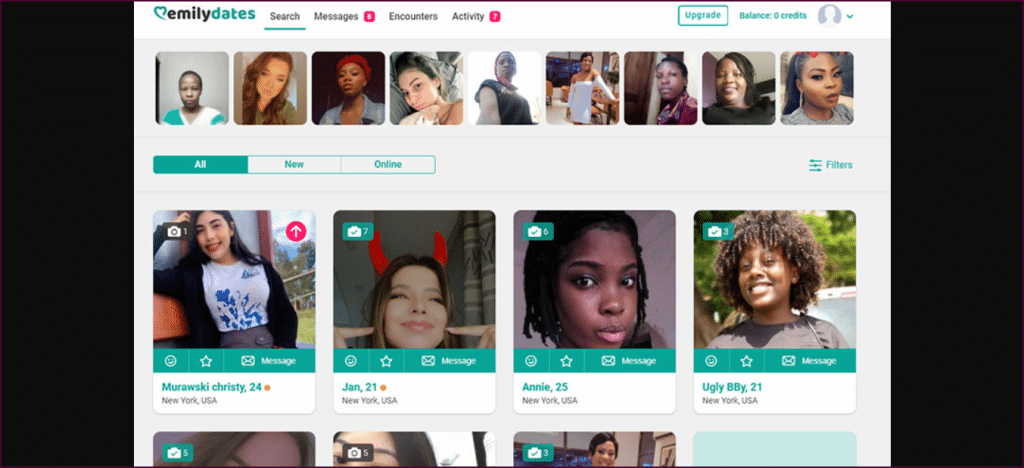 An Australian-based dating website where singles clearly understand what they expect from their potential matches, EmilyDates is famous, reliable, and continuously improving day by day. It has a big enough database that is still growing, has a great concept that supports sugar dating, and works well for both sugar daddies and babies. Each member has their demands clearly stated in their profiles, so everyone will know what to expect and see if you are an excellent match to a fellow member. Signing up on EmilyDates is quick, free, and easy. Just a few minutes in creating your profile, you can immediately start connecting with others looking for the same thing as you.
EmilyDates also conduct strict verification and safety measures to ensure that everyone is protected despite what happens. Probably the best thing about this site is its superb scam protection, which is not that focused on most is dating sites we've encountered. The website allows its users to freely communicate through various methods: chats, emails, and instant messages. If you want to see your sugar daddy or baby in person, the website can even help you set up and organize the meetup or date.
PROS:
Affordable fees
Great quality of service
Smart functions and features
Lots of communication tools are available
CONS:
Some fake profiles
Other girls take time to respond
---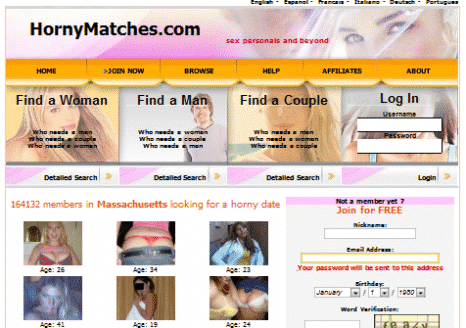 An online sex dating website for adults called HornyMatches includes participating members searching for casual dating and relations. Also, people had no trouble seeking satisfying experiences here, as the title of the website shows. Everyone can find their best matches and enjoy a sexy time together as quickly as possible. Besides, several of its services are for premium members exclusively, like messaging, viewing personal images, and many others. However, some functions are typically available to use by free members.
Learn more about HornyMatches with this full review.
PROS:
Simple design but very easy to use
Active community
Responsive members
The help page is available to cater to issues, problems, and many more
Registration is free and easy to understand
There are many members in any areas
CONS:
Some members reported fake accounts
---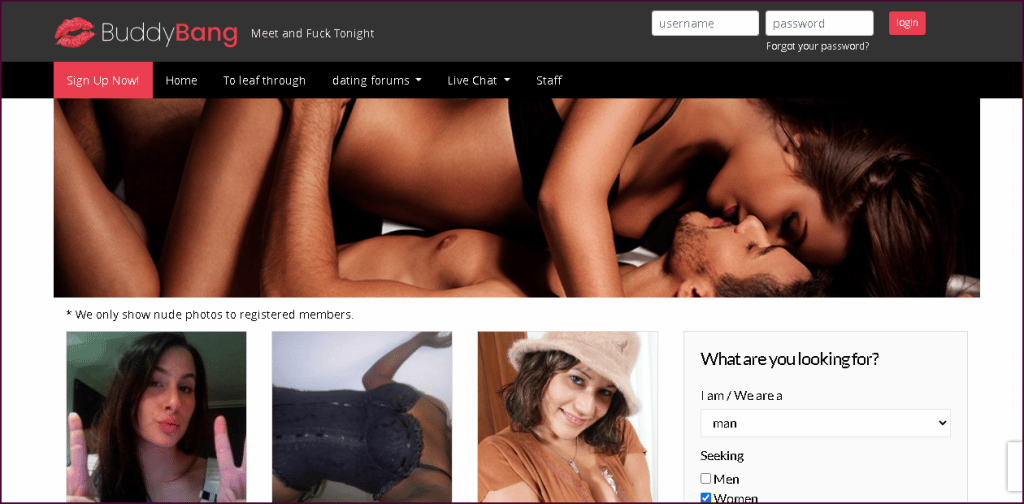 BuddyBang makes it easy to pick a fuck buddy anytime, anywhere. It doesn't promote whirlwind love and serious romance, but it works like a regular hookup database, allowing you to check whoever is nearby and who's available for instant sex. Also, BuddyBang steps up its game and incorporates free live sex cams into the page. It has plenty of selection, from Transgender couples to threesomes and live college sluts. Finally, you can experience casual dating while having fun simultaneously.
Check out the full review of BuddyBang.
PROS:
Responsive and active users
Everybody is looking for hookups
Helpful searching features
Very affordable packages
Lots of members
Easy to use
CONS:
Some ads when using a free account
Few features are only accessible to premium members
---
Final Words
The world of online dating can be treacherous, filled with catfishes and ghosts lurking around every corner. But don't worry, for MillionaireMatch is here to rescue you! Its remarkable track record spanning more than twenty years has solidified its position among the leading dating game players. Certainly, MillionaireMatch has cracked the code to find that perfect balance between success and love, and they're ready to share their secrets with you. So, if you're tired of endlessly swiping left and right on disappointment and thirst for a real connection that transcends material wealth, MillionaireMatch is your ultimate wingman.
All 75 Other Sites in This Category Worth Checking Out:
Top-5 Dating & Casual Hookup Sites That Actually Work in 2023 Perfect for ~20-55 year olds, with & without spouses! These are not some "fake" ones pretending to have girls, they are real, worldwide largest networks. Jump to Top-5 Dating & Hookup Sites Hey, I know that jerking off is quite exciting and cool. But… nothing […]