Updated on: December 8th, 2023
BDSM.com Review
& 12 Other BDSM Sites Like bdsm.com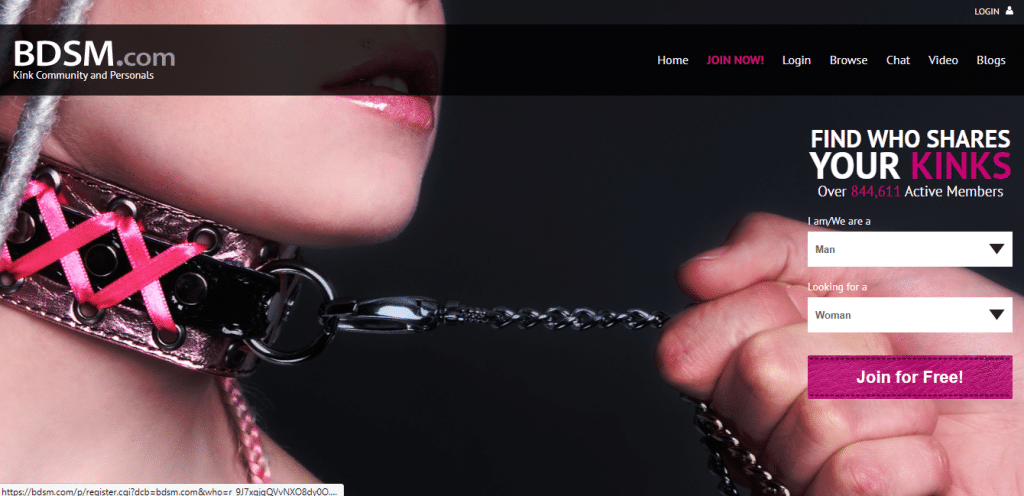 A missionary position is good for some people, but a little kinky won't hurt anyone if you want to get down to it. Once you have it all finished, don't you think vanilla sex seems tedious? At BDSM.com, people who are open to new experiences meet each other and encourage them to realize their deepest desires.
Official URL: https://www.bdsm.com
It looks like BDSM.com will be able to satiate your kinky needs. Is it even possible? Well, it might be something good, or it might be the toughest case of blue balls. Good thing we read every item on this BDSM site features and expenses line by line and gave it a fair review. Continue reading below to see if you'll get down to the nitty-gritty at BDSM.com!
Dirtiest and Kinkiest Side of BDSM.com
The FriendFinder Network, which also manages ATL.com and several other online communities, is the creator of BDSM.com. Although ATL.com and BDSM.com are certainly two different websites, there are many common elements between the two, including their user interface, policies, standards, rewards, pricing policy, and community composition. Not to mention, there are hardly any visual differences between the two websites.
However, ATL.com appears to be more blatantly overrun with spam and fake accounts. In contrast, BDSM.com has amazing high active users, minus the spams and fraudulent activities. According to the website's traffic statistics, the number of people using BDSM.com has increased dramatically over the last months. Overall, the main point of the BDSM.com website is to find others who enjoy the same kinky activities, so you don't have to endure the mundane stuff.
BDSM's Member Quality
The ratio of men to women differs slightly in favor of men. At BDSM.com, there were several profiles managed by couples, mainly heterosexual lovers.
Most of our members are in the age bracket of 25 to 34. On top of all of that, BDSM.com boasts a large international user base. Americans, French, and British are the website's most avid users. A substantial portion of the website's users hails from Australia, Germany, Finland, and Poland.
BDSM.com is not the traditional specialized or tightly controlled website, considering its primary objective. Anyone who wants to spice up their sex life is welcome here, regardless of their marital status, gender identity, or interest.
Sign-Up Process on BDSM.com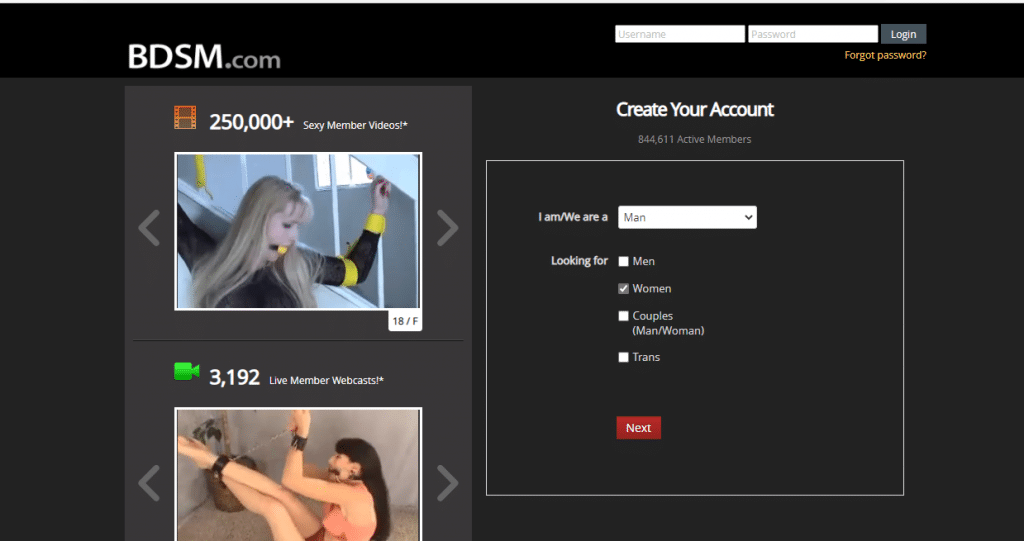 Just like on other Friends Finder Network websites, registration in BDSM.com is simple at first. However, the more in-depth account questionnaire requires some time to finish. The questionnaire contains both short and long responses; both ensure that other users understand where you fall on the sexual orientation scale, which is crucial in a setting such as this.
Making Contact on BDSM.com
Let another member know that you're fascinated in them by sending a flirt. This function immediately notifies a user, so if they're online, there's a high chance you're going to interact.
Instant Messenger is a free service provided by BDSM.com that allows members to connect and contact other users within the website. Not to mention, the feature has a webcam function that lets everyone stream and broadcast themselves whenever they want.
Direct Messages are only available to paid subscribers. Although these abilities are primarily applied to text messages, users can also use 'bling' photos, sharing private albums, 'beautifying' statements, or 'signing' their messages to make them look more interesting to others.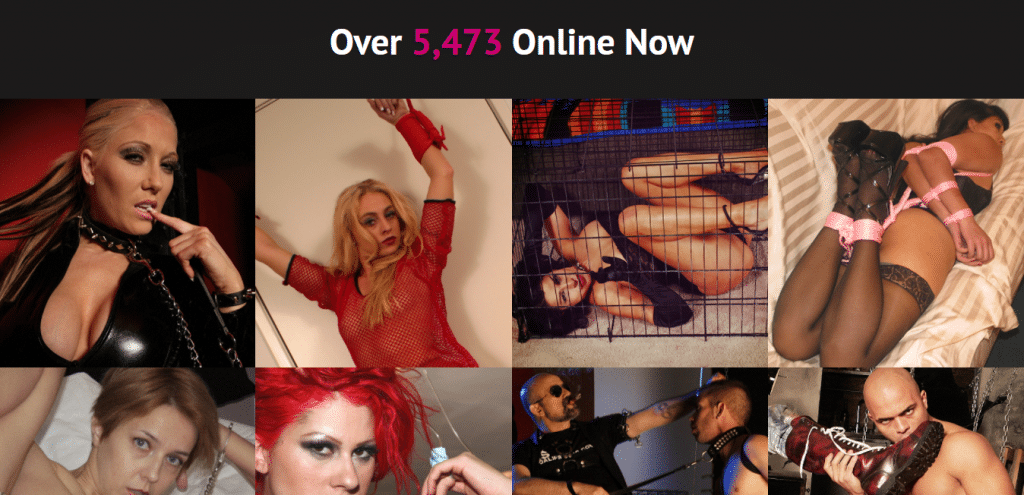 You can enter chat rooms if you want to communicate with a large number of people simultaneously. BDSM.com has a number of them, which are sorted by interest or area. Choose one that appeals to you and request access. These events are, without a doubt, excellent opportunities to meet new people. Nevertheless, one-on-one meetings are the only way to build great relationships.
To pick up good effect, use all your pick-up lines at once—even when you're disconnected. The BDSM.com website keeps track of your interests and only sends your icebreakers to those who match your standards. At BDSM.com, paid subscribers to have more flexibility and control. However, it's worth noting that even with a free account, you can accomplish a lot.
BDSM.com Visual Appeal and User Experience
Brooding Design
This website offers a straightforward and easy-to-to-use interface design interface. For those users who may not be as technically-minded, this design serves as a useful introduction. Even if you aren't the absolute king of dating sites, you can still get enough quality "naughty" content from them to satiate your hunger for mature adult stuff. You will see lots of pictures of nude people, well-produced erotica, naughty links to adult Web sites, and live shows all over the place
The website uses black and red as the primary colors. Here's what we can say about it: Frankly, this palette evokes latex, dominance, and erotic whipping; we think of those things as sexy and kink dating when we see a site that markets these concepts.
This kinky dating website's membership is initially free, but it only gives you access to the homepage. BDSM.com greets you with a list of add-ons that you can purchase right away after signing up. All of the kinky movies are on online listings and encourage standard members to contact you directly.
You can consider upgrading to a silver or premium membership to get even more features. More sensible is to pay in one lump sum if you can afford it. The most important functions of these money-making choices are to find kinky contacts effortlessly and make you more accessible to contacts who appreciate your naughty interests. Additionally, you will get round-the-the-clock assistance from our support team and even have the opportunity to create videos and community blogs.
Navigation: A User Experience
The BDSM.com is pretty simple and easy to navigate once you have a sense of what's on offer. Although at first, finding all the necessary information can be a little difficult. There are many details, and it isn't very clear to search for the ones you want to get for free. The value of your freedom is priceless, but so are your options! Also, the website ran without issue, and I found no lagging or crashing using any of its features. Once you grasp the complexity of BDSM.com, everything else begins to fall into place.
Special Features To Watch For on BDSM.com
BDSM.com has plenty of features, but below are the ones worth noting.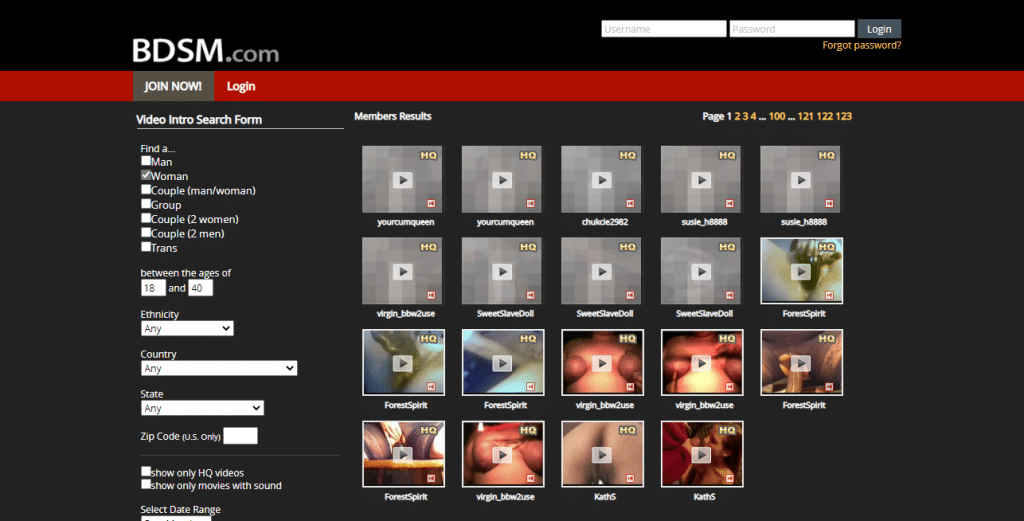 Multiple Accounts Linking
If you have accounts on other adult websites, you can simplify making friends by linking your other accounts using the "Multiple Accounts Linking" feature. See if someone has seen or recognized you on one of the Adultfriendfinder Networks.
Among members with basic accounts, the "Live Action" section is your best choice. You will have free access to all Live Models in this tab, including top streamers, chat rooms, live shows, and IM functions.
Besides finding other kinky members, you can also purchase sex toys that will provide interesting and stimulating experiences in the bedroom. Members are also provided with discounts on certain items.
If you hunt for the hottest members, images, and videos, BDSM.com has got your back! The "What's Hot" section features the finest and most in-demand contents.
By purchasing a premium account, you can gain access to more searching features. The standard search feature, such as age, location, preferred area, who's online, and so on, are included in the standard search options.
You may also search for nicknames if you have a premium account. Certainly, it is a lot quicker to write the member's nickname on the search engine and explore their profiles than spend hours browsing their accounts among thousands listed.
Membership and Pricing of BDSM.com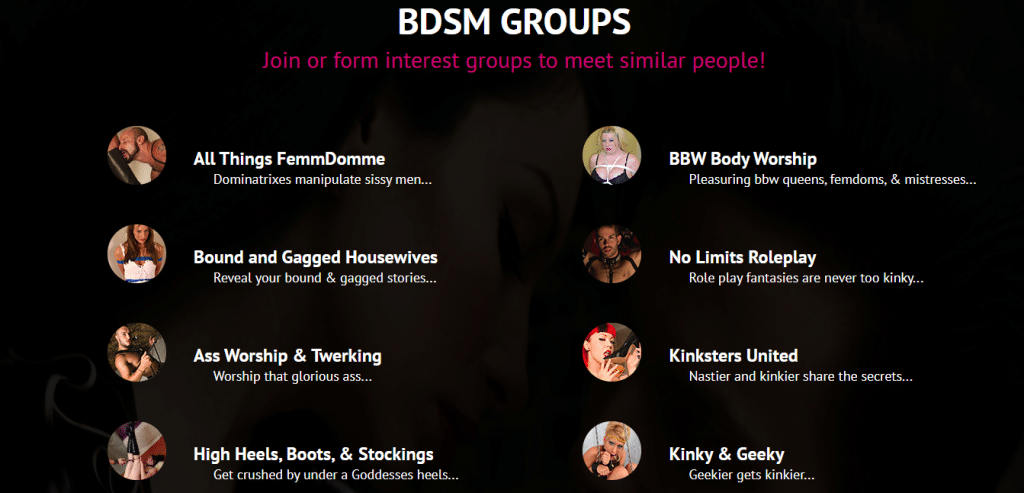 Free Account Benefits
Free to browse the website
Discrimination is strictly not tolerated
Write in forums, and community chats
Send a limited number of private messages
Browse members and view images
Participate in groups
Paid Accounts Benefits
Join their fan club to receive exclusive benefits
Members of the fan club get complete access to the model's pre-recorded events and exclusive fan club clips
You can communicate with your top favorite cam models when they are streaming
Use tokens to buy virtual presents
Erotic films are accessible for viewing, streaming, or downloading
Use the "Search Highlight" feature to ensure that you rank higher in searches
You can use "standard contacts" so you can promote direct members view your profile and react to your conversation
Silver and gold memberships will help you to improve your website experience
Silver Membership Price
1 Month – $19.95 ($19.95 per month)
3 Months – $35.97 ($11.99 per month)
12 Months – $ 99.97 ($8.33 per month)
Gold Membership Price
1 Month – $29.95 ($29.95 per month)
3 Months – $59.97 ($19.99 per month)
12 Months – $149.97 ($12.50 per month)
Safety and Security
BDSM.com is committed to safeguarding members' privacy when it comes to identity theft, harassing and extorting, profanity, and financial risks. Furthermore, BDSM.com has customer support service available round the clock for anyone experiencing problems.
Pros & Cons of BDSM.com
PROS:
Navigating the website is easy and simple
Moderators monitor and regulate profiles
Detailed profiles
Join chat rooms, blog forums, and use the advanced search and for free
Quick registration process
You can interact with live cam models
It has over 170,000 monthly visitors worldwide
Supports mobile version
Open to diverse gender and sexuality
Exclusive websites for BDSM
CONS:
It has advertisements
Does not offer match suggestions after signing up
No options to use Facebook when registering
Sending messages is for premium users only
---
12 Other BDSM Sites Similar to bdsm.com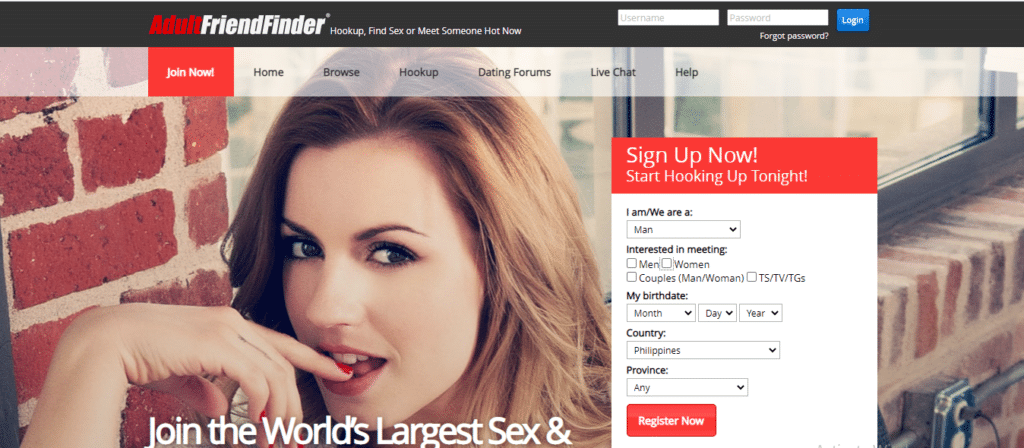 The website Adult Friend Finder is widely popular worldwide and has over eighty million members seeking casual and sexual encounters with different girls. Also, this website became popular in the United States and provided an excellent platform for users to seek a perfect sexual match using its communication features.
Further, it offers many casual arrangements, including polygamous relationships, monogamy, couple sharing, FuBu, and many others. Indeed, it is a great website to explore sexual preferences and spice things up in bed, especially among single people and couples willing to scrutinize their sexuality. With easy navigation and a fast way of the registration process, the users will finish within 5 minutes or below.
Here's the full review of Adult Friend Finder
PROS:
Free registration
Members of the site are seeking casual relationships
Open for bisexuals and gay members
There are plenty of features for communicating with each other
Members are allowed to create blogs and groups for information exchange
Free feature in watching videos and viewing photos
Members are allowed and free to share any types of videos and photos
CONS:
There are more males than females
---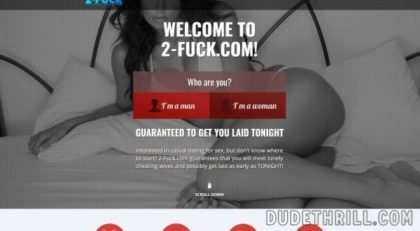 With all the escort websites across the internet, there are only a few that stand out. One of these is 2fuck.com, an Escort website with three million registered members around the world. It is progressively growing every day. Also, the website boasts its genuine and authentic services offer for everyone who craves sex every day.
Once you become a member, your profile will automatically undergo compatibility matching and provide you with lists of members compatible with your preferences. Certainly, it is easy to say that the website does not randomly search for members for your convenience but instead employs an analytic process to make matching more accurate.
Click here for 2fuck.com full review
PROS:
Members worldwide reach up to millions and growing each day
The design of the website is user-friendly and straightforward
Free registration for everyone
CONS:
Premium members have exclusive features that can only access them
---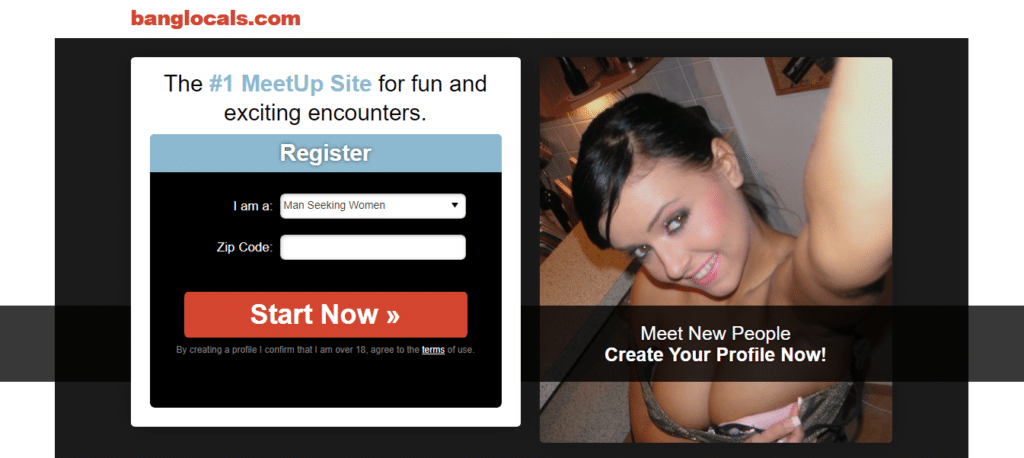 Have you ever tried an online sex dating website? If your answer is no, you will miss the best chance to experience great sexual affairs and hookups. Banglocals is a must-visit website for people looking for a perfect match for sex, dates, and casual affairs.
Regardless of the number of competitive websites out there, it has remained on the top spot today. Indeed, our lives are a shitload of work and stress, and all we want is relaxing and calming ways to release it. Certainly, a great buddy who will stimulate our sexual desires can make life full of enjoyment.
Good thing, Banglocals is a sex dating website that uses a simple process in registration, so everyone will right away experience pleasure. Thanks to BangLocals, everyone has the chance of finding a hot, sexy mate.
PROS:
People can create a sex date network
Free to search profiles of other members
View galleries of images and videos
People can give ratings to hot members
Registration is free and easy
Encourages to post personal images or upload public contents
You can contact people through text or email
CONS:
No x-rated videos
No trial period
---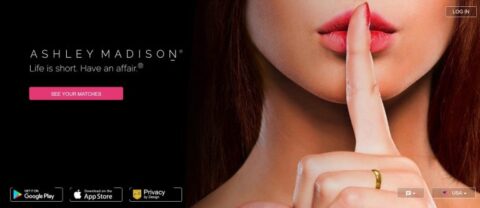 The Ashley Madison escort website is not just a typical escort website you see online. Founded back in 2001, the website provided committed people, married or in an attached relationship, the freedom to seek any discreet affairs with someone. Until this moment, Ashley Madison remains to offer a free-of-judgment environment, and affairs are not discouraged.
For many years, the services of Ashley Madison website is changing according to the demands and changing lifestyle of members. Its extraordinary features became popular and continue to be on top spot up to this day — gaining reputation worldwide.
Click for a full review of Ashley Madison
PROS:
Maintains photo and personal information discretion
Encourages discreet photo uploading
Free registration and easy registration process
Available as apps on Android and iOS phones and don't require too much memory space
A large community of members around the world
CONS:
Some profiles do not provide many details
Some don't fill out profile information
---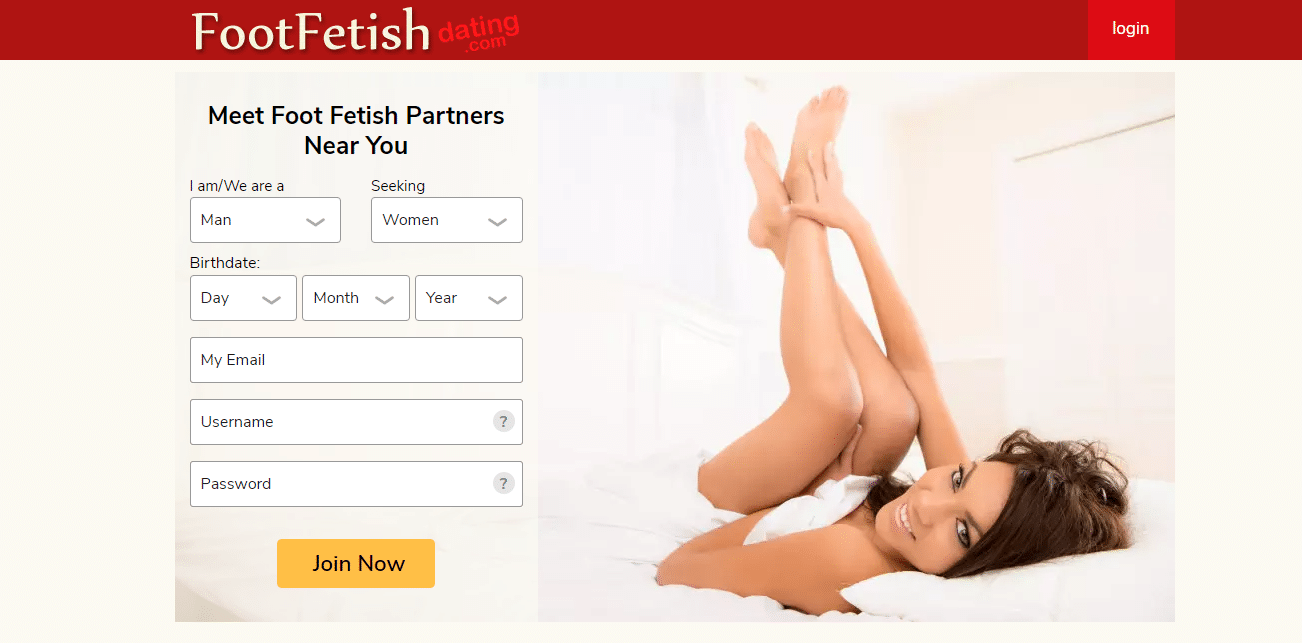 FootFetishDating.com has been around for ten years, and through that long period, it has collected more than a million individuals interested in beautiful fetish desires and diverse types of foot play. So, if you love foot fetish, you'll certainly have excellent opportunities here.
You'll find many profiles of women who love to flaunt their cute feet and sexy toes on this website. Members love to share pictures of themselves wearing hot stilettos or going barefoot —any foot fetishist would feel satisfied. Join the fetish dating platform, and you will not be disappointed.
PROS:
There are no scammers on the platform because it blocks all accounts regardless of their unique address
CONS:
Video uploading isn't possible
There is no video chat available
---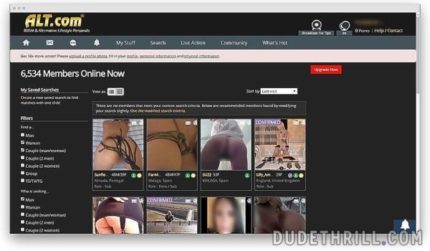 Alt.com, the finest kink dating website, was established in 1997, and, despite being the first of its kind at the time, it has maintained its reputation since then. The launch and success of "50 Shades of Grey" increased the number of users on the website because more people were open-minded to BDSM and kinks, giving alt.com a whopping 5 million worldwide users.
Alt will give you a wide variety of options. From the most casual hookup to the alternative world of kinks and fetishes. This site will never disappoint. There are a lot of things you can do on the site, from looking for a partner to enjoy your sexual adventure or you can either just scan through the videos that are already posted on the site.
PROS:
Supports ten languages
You can upload videos or do live streaming
Safety and security of private information
Lots of active members throughout the day
Free membership available
Secure site
CONS:
No android app available
Profiling can be tedious
Presence of fake profiles
---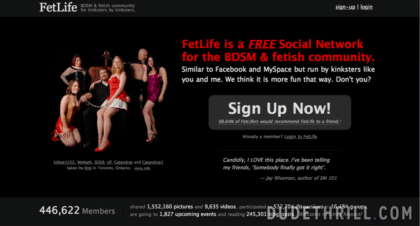 FetLife is a dating website for adults and developed back in the year 2008. It mainly focuses on individuals seeking and craving to fulfill the sexual fantasies of people, including fetishes, kinks, and BDSM. Due to the increasing demand for fantasy fulfillment, every day, FetLife gains more and more members until it reached over eight million members worldwide. Through FetLife, the members can freely express their hidden sexuality and fantasies without judgment and help them embrace them.
What makes it even better is the dedicated support team willing to promote the continued improvement of the site's services. Like Facebook, the interface and procedure of FetLife are relatively similar, including adding friends, wall posting, follow function, and messenger-like messaging feature.
Take a look at FetLife review.
PROS:
Members are open-minded about BDSM, fetishes, and kinks
The majority of the members are from the United States
Members' age range is between 25 to 34 years old
Free registration
Free exchange of messages to other members
Explore tab feature helps narrow down specific members
CONS:
Linking other social media accounts is not possible
Not yet available for download in App Store or Google Playstore
---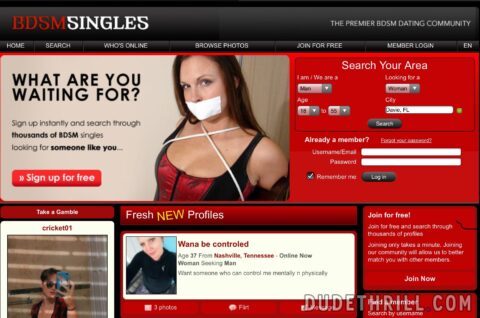 BDSM Singles boasts with its easy to use interface. The site is for singles looking for some steaming BDSM sessions with other like-minded people. It does not have many members yet but it delivers what they promise anyway. The site algorithm recommends matches based on your location. It offers a free trial for those who are not convinced of their effectiveness yet.
BDSM Singles is a meeting website for BDSM singles to interact and mingle. There is certainly a bunch of stuff going on when you first arrive at the entry page. The BDSMSingles.com features a fusion of red and black raunchy shades. It instantly detects your IP address and displays hot singles in your neighborhood.
PROS:
Numerous people are searching for dominant/masters
It has a "Little Black Book" feature to store kinky people
Free trial period
The quick and easy sign-up process
They get rid of fake profiles immediately
CONS:
Plenty of annoying advertisements
---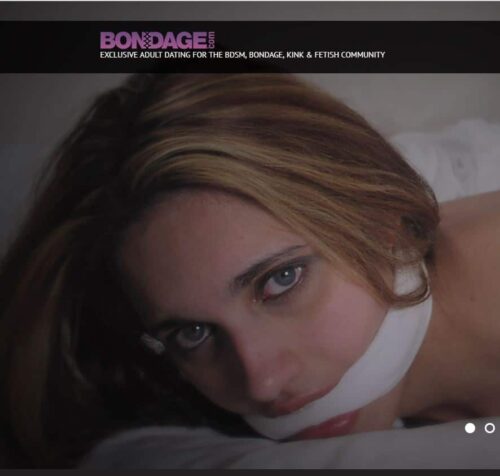 Contrary to the image the site is projecting, it actually has a relaxed and friendly community. Bondage is part of the bigger Friend Finder Network. As such, you are assured that the site is well maintained and is a legit site. It has a pretty decent number of members, but despite not being as huge as its other competitors, most of its members are active. You can see in the Bondage Club where members interact in their forum sharing personal experiences and opinions.
In Bondage.com, you can join more than 300 communities with distinct BDSM interests. Just enter your sexual preferences, and the system will help you find the best groups to join. This website is open to singles, couples, straight, gays, or lesbians. Also, you can use chat rooms and instant messaging to communicate with people of the same kinks and locations effortlessly.
PROS:
Exclusive for people interested in BDSM
User-friendly among beginners
Searching and joining specific fetish groups are available
Regular updates on the blogs and forums
Active and supportive members
CONS:
Requires registration when you want to view full profiles
Messaging is only for paid membership
---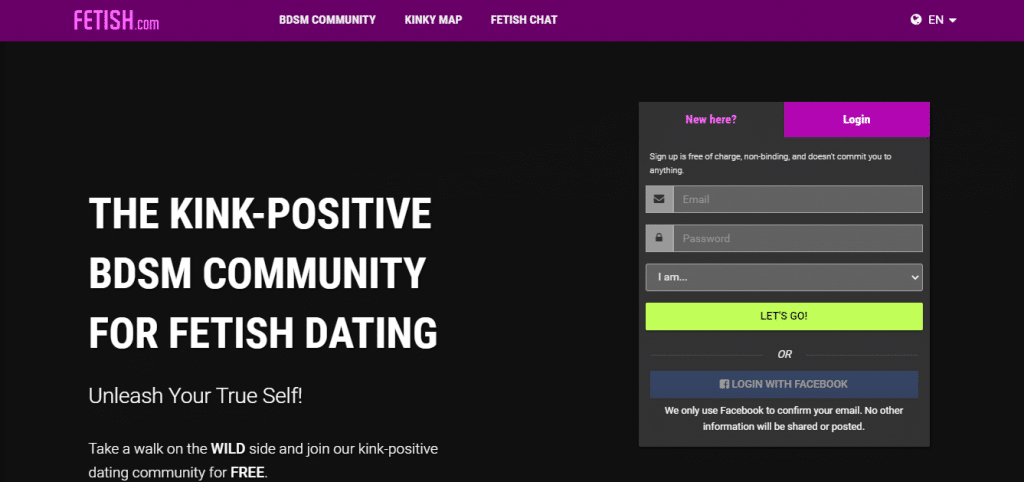 The Fetish.com website has such a majestic name and certainly provides similar majestic services to all. So, for people who like kinky sex and enjoy fetishes, this is a go-to website for you. Unleash your raunchy side, and find people whom you can explore your sexual desires.
PROS:
Must-Visit website for people who enjoy fetish and kink
Amazing website design and usability is simple
Contents are diverse and huge choices of fetishes
Security and protection is top-notch
CONS:
It does not have an great number of members
---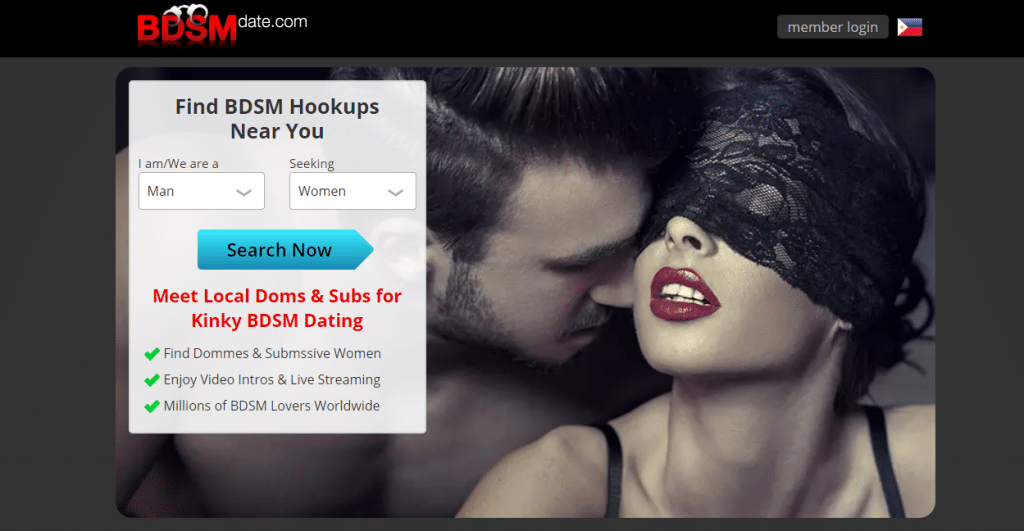 Certainly, spanking feels so deliciously good. Here in BDSMDate, you can find thousands of males and females who love dirty and kinky sex. Enjoy the pleasure of sending flirtatious messages to your future slave when watching live streaming videos. Fortunately, you may remain anonymous on this website since the registration process does not include any intrusive questions or confidential details. Despite that the website interface has similarities to the other website out there, it is very open and clearly displays some mobile-friendly options.
Here's a full review of BDSMDate.
PROS:
The website has US and UK versions
Registration is free
Focuses on local kinks and BDSM
More women members compared to men
CONS:
All members want to fuck
Recurring automatic payment
---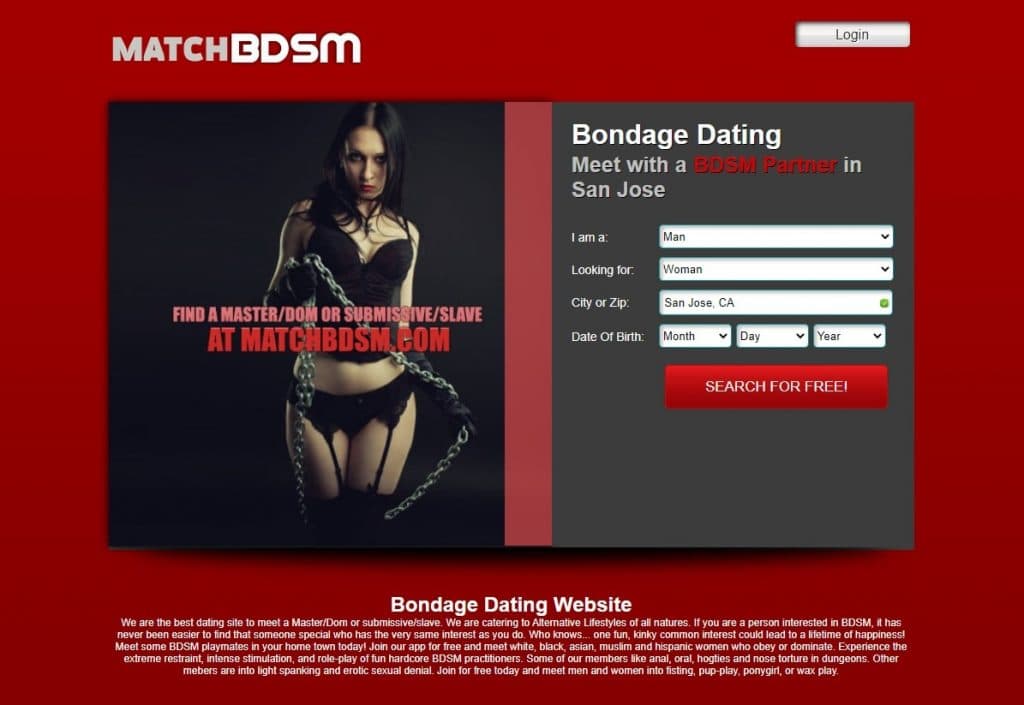 The MatchBDSM website is one of the best and renowned bondage websites today. It caters BDSM lifestyle and helps people find suitable matches to enjoy. You can also browse for kinky singles and get paired with members based on location. Furthermore, the searching feature is completely free to use. So, whichever town you're in, you can find the suitable BDSM partner you want.
PROS:
It has guidelines for members to maintain security and safety when meeting up
The website is free to use
It brings people together using group chat sessions
Affordable price for membership
CONS:
Annoying pop-ups to upgrade membership
---
Verdict
BDSM.com is a popular meeting place for people who want to express their life thoughts about what's hot. Indeed, this location is perfect for both newcomers to sexting and seasoned kinksters. Almost everybody will be able to find their own sexual space thanks to the wide range of features this site delivers.
BDSM.com appears to fully use the language and communication features and takes no unnecessary detours when it comes to delivering its kinky purpose directly. Members may certainly satisfy their sexual urges with or without a paid membership as BDSM.com offers popular live cam models. So, are you anticipating a sensual evening? Make your sex life more interesting; join BDSM.com today and visit other BDSM websites featured in this review.
Among the lists of websites above, my personal TOP 4 BDSM Sites besides BDSM.com would be:
Enjoy a steamy night!
All 75 Other Sites in This Category Worth Checking Out:
Top-5 Dating & Casual Hookup Sites That Actually Work in 2023 Perfect for ~20-55 year olds, with & without spouses! These are not some "fake" ones pretending to have girls, they are real, worldwide largest networks. Jump to Top-5 Dating & Hookup Sites Hey, I know that jerking off is quite exciting and cool. But… nothing […]