Updated on: December 4th, 2023
Xmatch Review
& 12 Must-Visit Dating, Personals, and Hookup Sites Like xmatch.com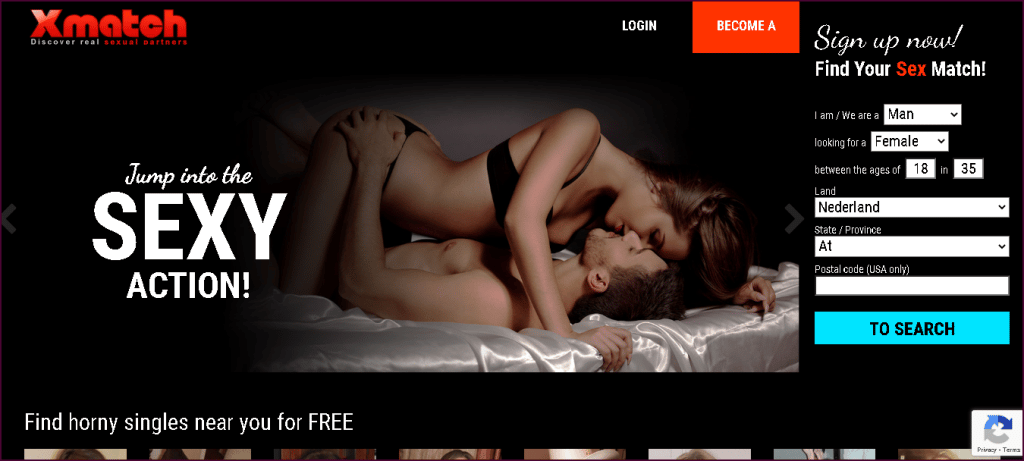 Whether looking for a long-term relationship or just a one-night fling, the world wide web and dating app services have made things more accessible than ever before. Of course, since there are so many casual matchmaking websites today, finding a trustworthy one might be challenging. Luckily you got Dudethrill, and as part of my mission to help every horny fella, I explore one site that claims to be reliable and widely used worldwide. This is called Xmatch, and it's under the umbrella of Various Inc.
Official URL: https://xmatch.com/
Like AdultFriendFinder, this brand is a household name in the dating and hookup websites industry. In fact, hookup-oriented singles are the primary target audience of this 1996-launched online dating service, Xmatch. Millions of people are using it, but that does not confirm if Xmatch is already reliable and accurate to its claims. We'll try and explore all aspects of Xmatch.com and experience personally what they are boasting about!
Modern Ways of Dating at Xmatch.com
It's no secret that the explicit matchmaking market is saturated as quickly as the standard dating services. And while Xmatch is a renowned casual dating website for its users, it is somewhat invisible to a broader audience. In fact, you might have heard about this site now, until this review came.
Anyhow, it's my job to introduce this new bitch to my followers. So, basically, this online sexual matchmaking service, dubbed Xmatch by its creators, caters to those willing to accept and embrace their sexual orientation. Currently, the network has more than 8 million subscribers from around the globe, probably gaining more as of writing this review.
Xmatch.com is designed for people searching for a one-night stand and anything casual relationships. It makes finding sex buddies and quickies much easier and more convenient, both publicly and privately. Personally, this is perhaps the most popular hookup platform worldwide (next to AdultFriendFinder), with a large number of people looking for sexy adventures and passionate interactions. Considering how old it's been around, it's reasonable to assume that the hookup website must have some kind of world reputation established already.
Your One-Stop Shop for All Kinds of Dating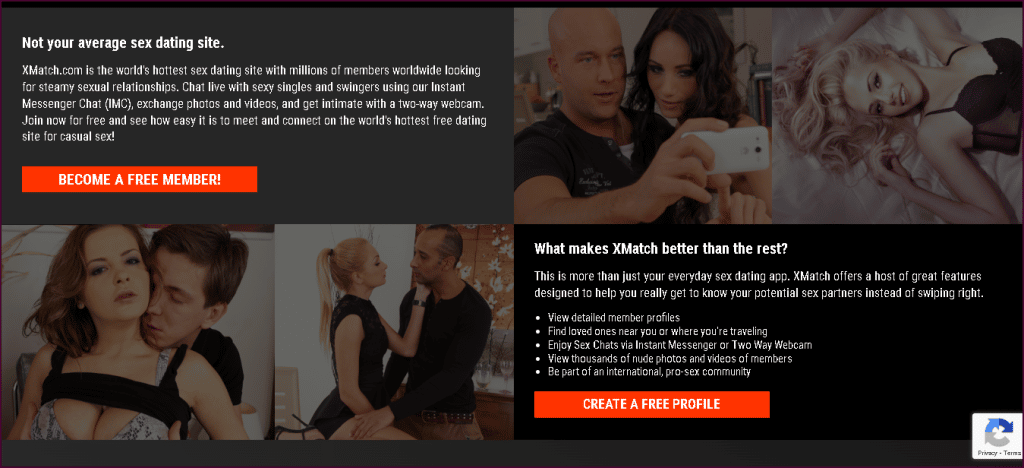 XMatch.com is a one-stop shop for people looking for all kinds of intimate adventures, both online and in real life. Certainly, casual dating and quick one-night-stand has never looked so appealing. In fact, across various respects, this hookup service is a much more nefarious version of any filthy porn website, plus with a modern networking component as a cherry on top.
Any user may begin exploring their erotic desires within minutes of signing up for the page. Thanks to the straightforward, clear, and quick membership process, you can finally relax and enjoy hooking up instantly. Behind most blatant and obvious erotic activities is a matchmaking website that delivers the most precise dates, an efficient method to find strangers with shared erotic passions, and unlimited possibilities to socialize while getting entertained. Xmatch is mainly unrestricted and explicit, so I suggest not to access or browse this from your workplace PC. Otherwise, it might lead you to trouble.
System Design of Xmatch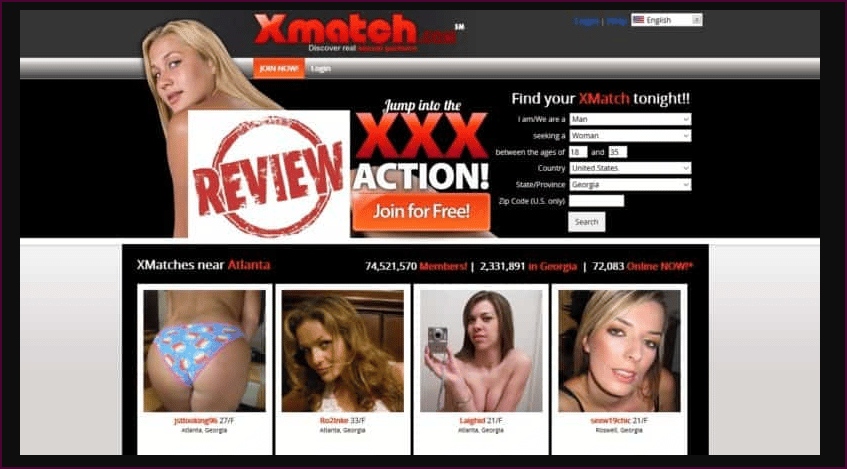 Entering the Xmatch page, you're immediately struck by its user-friendly layout and welcoming vibe. Its design and usability UI is very similar to some mainstream dating platforms like AdultFriendFinder. It is probably because it is part of the FriendFinder network website and a huge network operating the AFF. The site's main menu sections are well-designed, making it easier to navigate when using various dating services. There are also drop-down menus for every one of the tabs containing sub-sections.
Generally, Xmatch members can express their desire through greetings and messages. But if you want subtle approaches, you can use profile liking or favoriting other users' post updates. Also, there are interactive features available on Xmatch, including winks, favoriting photos, and direct chats, and these will surely help you find that perfect match. The dating service doesn't have an application for iOs gadgets or other smartphone devices. Still, the Xmatch.com website is straightforward and works well compared to some finest dating services in the marketplace.
xMatch's Active Members and Welcoming Community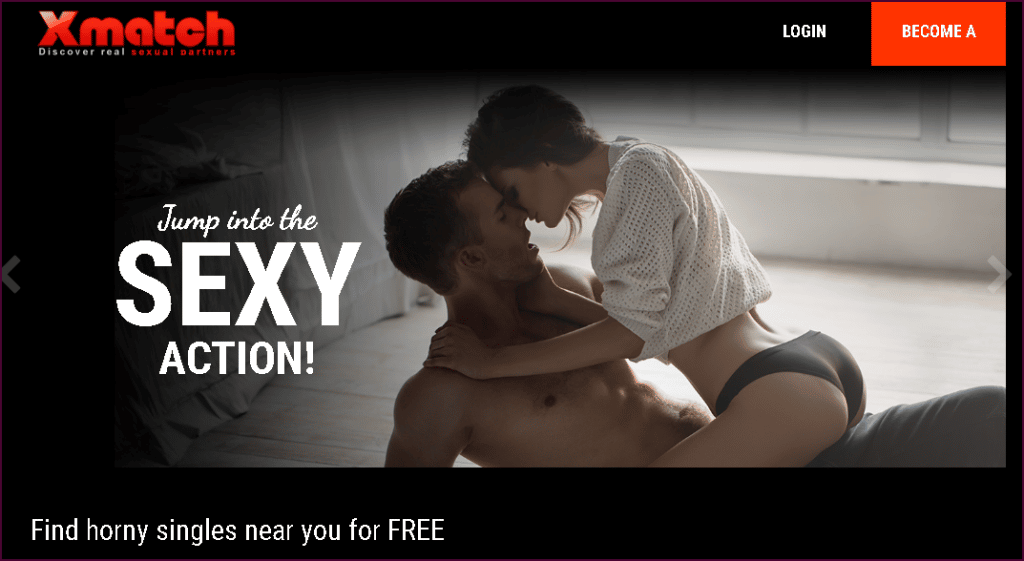 During the previous months, an estimated 1M+ visitors have been using the website monthly. Can you imagine that? That's a motherfucking insane stats —my jaw just dropped! Unfortunately, a whopping 70 percent of the site's members are guys. However, there are likewise several engaged female participants using its dating services. Plus, users registered as 'couples' make up a sizable portion of Xmatch's membership pool.
Among numerous entertainment websites, XMatch ranks among the most popular and hottest hookup sites worldwide. A bulk of users who access Xmatch.com come from Canada, Brazil, and the US, while the guest numbers from Brazil and Canada are growing too fast. Perhaps, they have heard about the easy hookup methods and millions of options, so they don't have shits to waste.
Ultimately, Xmatch's adult dating services are a massive upgrade from your ordinary porno because they fulfill everything you need from a hookup service. Xmatch can facilitate its user's valuable interaction methods while expressing explicit intent and discovering potential matches for online or real-life romantic experiences. In addition to the streaming cams, unfiltered newsfeeds, explicit selfies, and apparently limitless connections, XMatch is among the few hookup sites that both promote and gratify erotic cravings. Definitely, Xmatch.com is a great place to meet new people who share similar sexual preferences and interests.
Using Xmatch to Find Hookups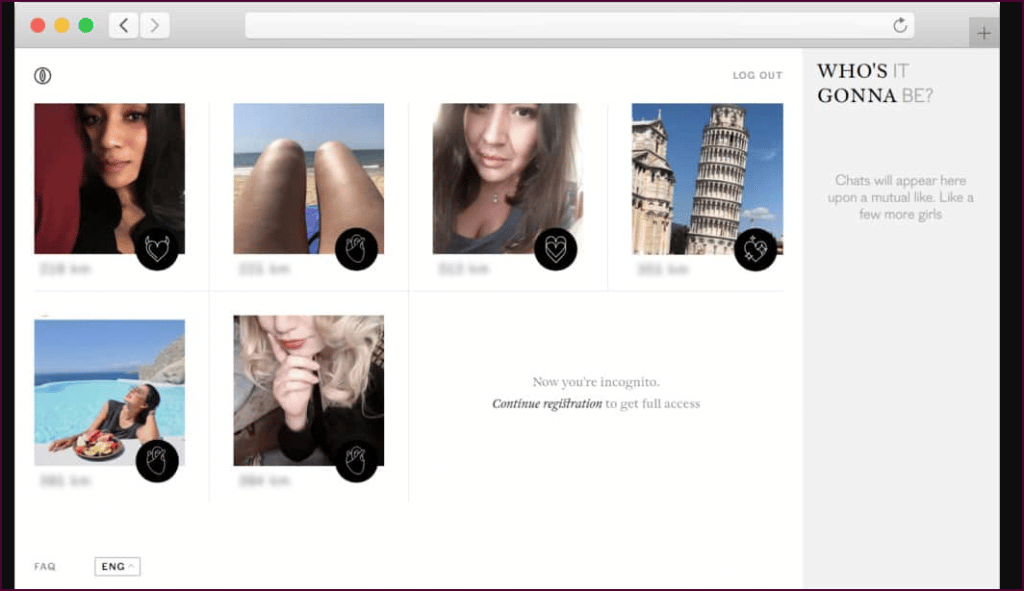 XMatch functions like a matchmaking and dating network, where you are free to find that one perfect user across the worldwide option. Unfortunately, you may encounter limitations, especially for the free members. Despite having a shitload of horny users and features available, only paying users can access most of them. For instance, searching for someone with particular attributes or criteria, like physical characteristics, quirks, cock size, etc.
For your information, Xmatch still offers free features like adding members to the 'Hotlist,' creating and streaming your cam shows, and sending 'winks' to get noticed. But those are the things you can only do without paying. If you want more than those, then better upgrade to Gold Membership. With a premium subscription, you can also enjoy premium services and features like communication features, stream live performances of other users, viewing user accounts, broadcasting your own private shows, and so much more!
Start Hitting the Contact Button!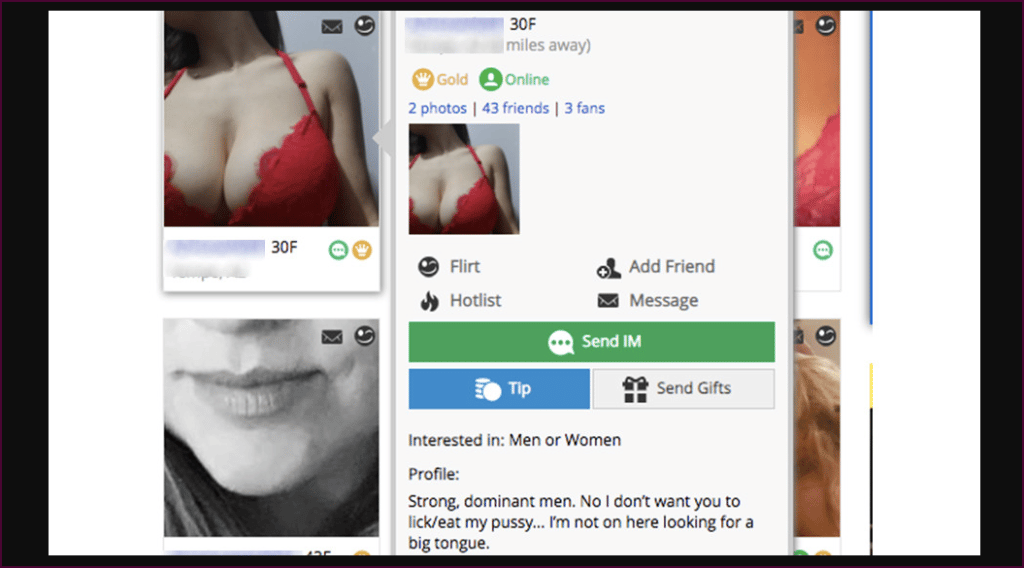 To score a sizzling hookup or to simply connect with fellow XMatch users, it is best to pay for a paid membership. The majority of XMatch's interacting services, including exchanging flirts, messaging, and streaming shows, are only available to Gold subscribers. The only things you could do as a free account holder are added Hotlist and communicate in public chat rooms. Don't worry, though; there are around 400 users a day joining the chat to interact and engage in pleasant discussion simply. Perhaps, you'll find a potential mate there— who the fuck knows?
Additionally, regular users can always arrange a live stream session independently. You can score points by having fellow users stream your performance; those earned points may later be redeemed as in-site money. For those that throw up a spectacular performance, tips could also be earned through XMatch. That's double money earnings in just one show!
Moreover, online dating with Xmatch.com is quick and straightforward, and you'll have no trouble finding the right person suitable for your taste. A wide range of search criteria may be used to narrow down your results to exactly what you are looking for. For example, you may filter out unwanted users and slim down your choices by factors such as a person's erotic preference, physical attractiveness, cock or bust size, and any characteristics you like.
XMatch's Special Hookup Features
Good news fuckers! XMatch has something special for all of you —free or premium. Enjoy hooking up non-stop with these fantastic features even in the comfort of your home.
When commenting on other users' accounts or photos, make it fun and interactive using 'Blings.' These GIFs media is a way to make your comments more interesting.
XMatch has plenty of unique features that might be helpful for anyone new or wanting to learn more about sex, hookups, and anything. The members of this site publish articles in the Blog section that talk about all stuff —especially sex.
If there are blogs, then there are also Magazines. XMatch brings a new cool feature where you can read and enjoy non-stop information, advice, and photos from the moderators.
Like a random matching system from other dating apps, XMatch's Hot or Not is a fantastic feature where you will be presented with users' pictures and rate them according to your liking.
Enjoy XMatch stories and jerk off to real-life experiences of the users. It's interesting to read some erotic stories and maybe share yours too.
XMatch offers educational courses that focus or specialize on different topics about sex. You can purchase these courses online and graduate. There were already thousands of XMatch users have graduated from its Sex Academy.
Membership and Point Prices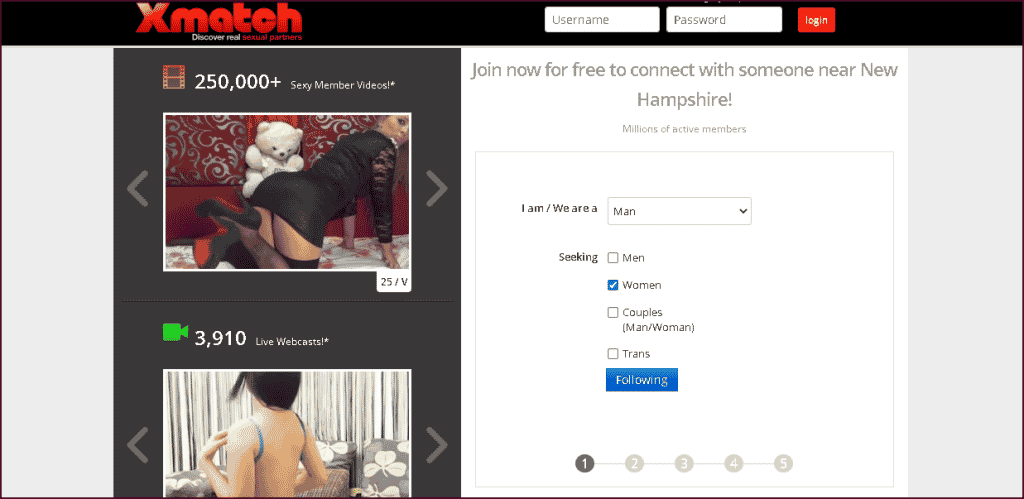 Xmatch's Membership offers lots of perks and options to get hookups. It surely opens you up to a much more extensive and diverse dating pool, with a higher possibility of instant dates. Some people may find the site's membership prices pricey, but for me, I believe it's worth every cent, considering all the advantages you can get. Here's an overview of the packages offered by Xmatch.
1 Month Membership – $39.95
3 Month Membership – $80.85 ($26.95 per month)
12 Month Membership – $239.40 ($19.95 per month)
On the other hand, Xmatch offers alternative packages for those not interested in buying membership subscriptions. The site has numerous point packages with similar benefits to subscriptions but much lower rates.
200 Credit Points – $3.00
500 Credit Points – $6.00
1,000 Credit Points – $10.00
Pros and Cons of Xmatch
PROS:
Numerous features available
Lots of members and guests
Welcoming site
Open to all types of sexuality
CONS:
Quite pricey membership fees
Some features are only available for gold members
---
12 Must-Visit Dating, Personals and Hookup Sites Similar to xmatch.com: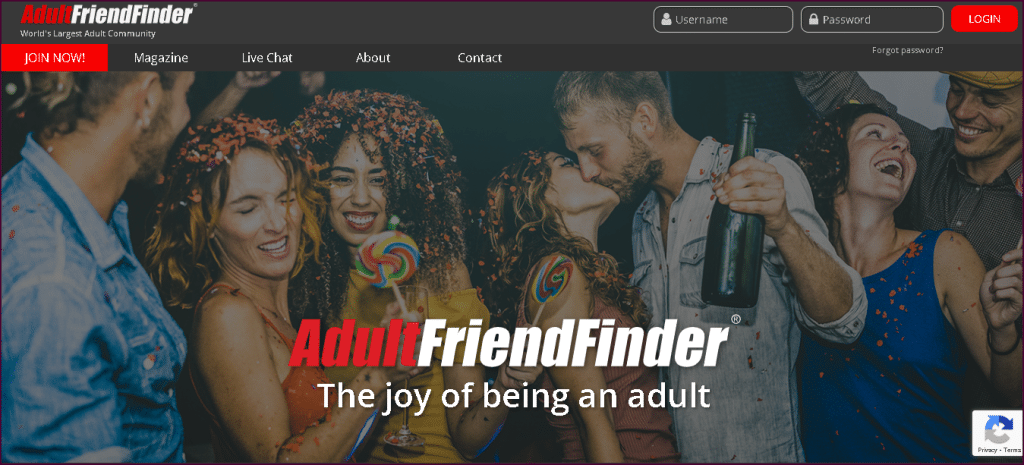 The Adult Friend Finder website is famous all over the world. It has more than eighty million members desiring erotic interactions with multiple women. Similarly, it provides numerous flirtatious relationships, such as casual connections, monogamy, couples, fuck buddies, and many more.
Indeed, this is an excellent experience that spices things up in the bedroom, especially between open-minded people willing to examine their sexual orientation. Finally, registration is relatively stress-free and straightforward, so members finish it in less than five minutes.
Here's the full review of AdultFriendFinder.
PROS:
Registration is free and fast
The members of the website are active in looking for casual hookups
Plenty of options in terms of communication
Watching videos and viewing images are free
You can write blogs and engage in a group conversation
The app is available for download and compatible with both iOS and Android devices
CONS:
The number of male participants is larger
Limited options for free basic accounts
---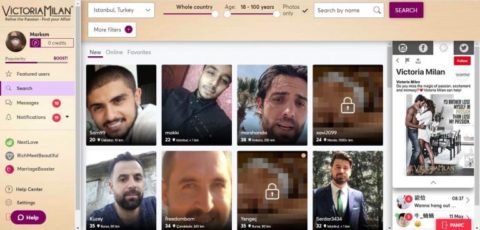 Victoria Milan is one of the favorite dating websites worldwide for cheating couples and committed relationships. Indeed, the website provides a secured and private venue where you can experience sexual connections.
So, if you are lonely or in a monotonous relationship, the website delivers a fantastic escape from this misery. Indeed, it transforms lousy sex life into a more fun and exciting journey. Above all, you do not have to worry about getting caught because the website has a "Panic Button." So, you can exit the page without getting caught.
Click here for a full review of Victoria Milan.
PROS:
More than six million members across the world
Registration is hassle-free and simple
The design of the site is simple and easy to navigate
Features like winks and adding to favorites are free to use
Callout boxes use to address problems, issues, and concerns regarding the site
The app version is available for download on Google Play Store and App Store
CONS:
Video calling is not available
Only the paid members send and view messages
---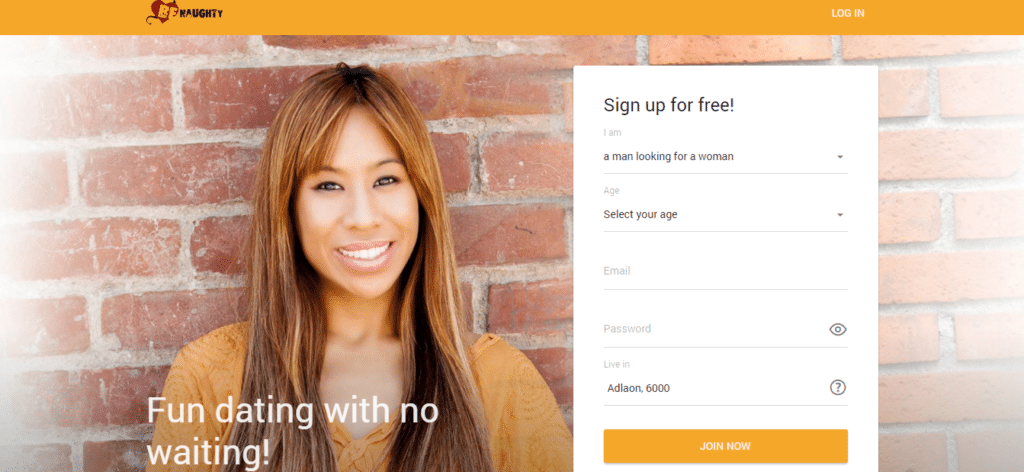 Introduced in 2000, it became an increasingly successful dating website that works in partnership with Flirt, IWantU, and UpForIt to provide proven quality and comfortable environment for the users. Each day it has over 13 million visits, and there are over millions of individuals worldwide considering signing up as official users.
This is indeed a perfect outlet for getting wild and engaging among married people and single individuals in sexual activities and relationships. Your private data sent to the BeNaughty site is safely secured because it uses the SSL Encrypted method and has followed the validation phase for all accounts. Everything enables the entire journey to be more enjoyable and avoids any money-making scheme.
PROS:
Established over 20 years already
Every day, there are an increasing number of people signing up
Members are responsive and active
Free five chats daily for free basic accounts
Easy to navigate and simple interface website design
Video chat is available
CONS:
Some accounts do not provide much information on their profiles
Advertisements are plenty and annoying
Annoying live notifications
---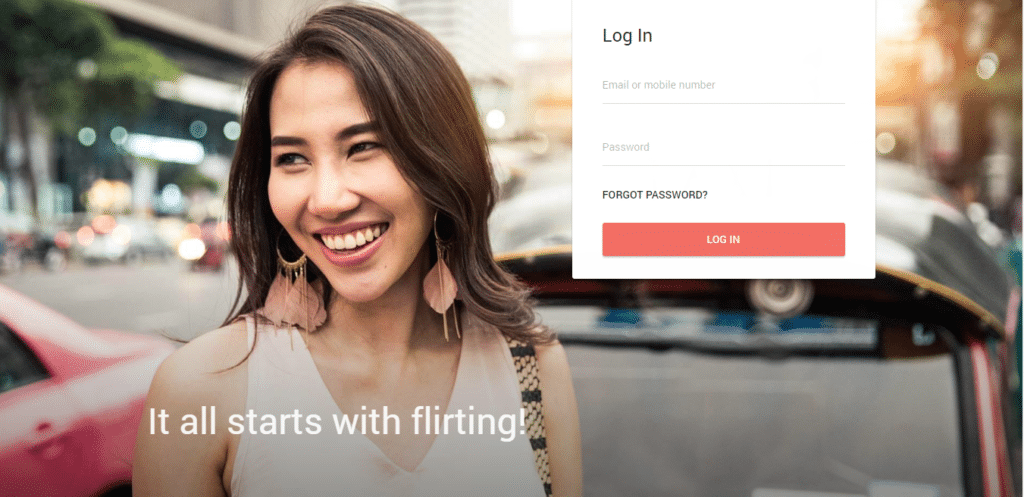 Joining an online adult dating website with a genuine and fantastic number of features is relatively tough to find. Only a few have proven their reputation because of the numerous dating sites lurking on the Internet today. Indeed, one website met users' expectations in terms of romance, flirting, and dating, and that is Flirt.com!
Indeed, for so many years in the business, this website has also been a notable brand that competes with other top-rated dating platforms. Certainly, just by merely scrolling, browsing, and clicking, you will have an instant date from the millions of choices around the world.
Click for a full review of Flirt.
PROS:
Members with suspicious information will undergo anti-scam verification
Fast registration process
Millions of members around the world
Members are young and active, usually between 20-35 years old
There are plenty of active members looking for casual fun daily
Affordable price 3-day Trial is available
CONS:
Only premium members can send messages
Some of the profiles have poor details and information
---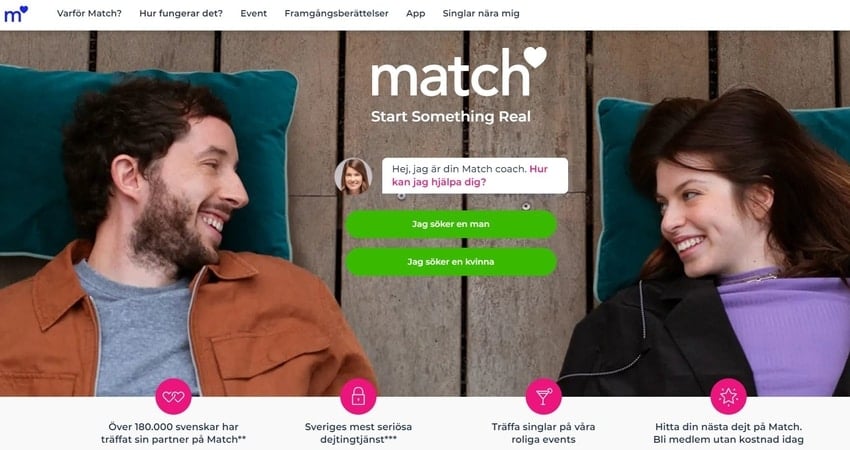 The Match is a great and unique website that allows singles to find matches and love. It covers worldwide and has been dominating the internet since 1993. The site even rewarded its initial members a lifetime subscription to their place as a way to celebrate their success. Up to this day, Match is still progressively growing, and many people register. Surely, your money, effort, and time will not be wasted on this platform. Even your online experience is protected through their strict security standards.
Check out the full review of Match.com.
PROS:
It has been established and continues to operate for several decades already
App version is free to download in both the App Store and Google Play Store
It has premium members of over eight million around the world
More than 20 million members registered
Registration is quick, fast, and easy
Free viewing of profile accounts
Functionality and usage is guaranteed convenient
CONS:
Message and chats are for paid members only
Only premium members can exclusively access chat rooms
---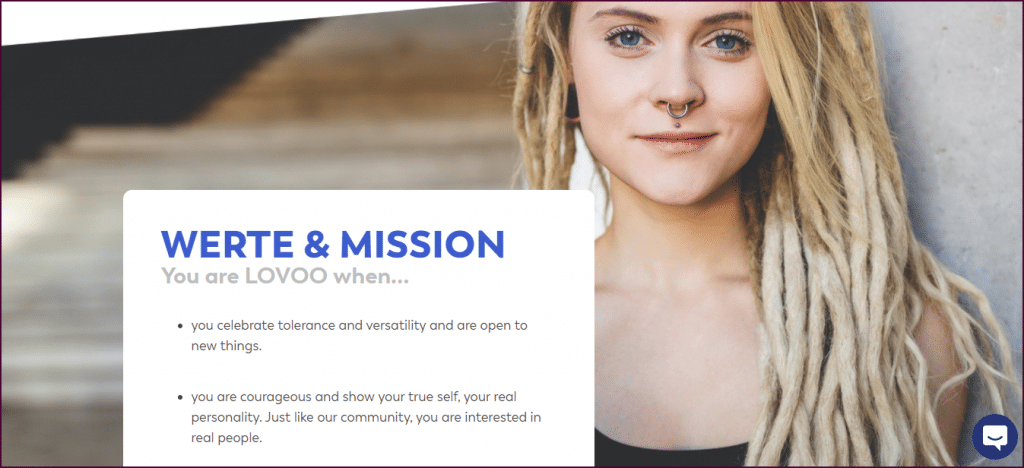 It's no surprise that Lovoo is one of the world's largest, most rapidly expanding, and widely-used dating sites today. There are plenty of singles to pick from its unique 70M+ subscribers. But the site's success is not just about the size of its members; it's also attributed to its focus on improving and continuous development of its IOS and Android-compatible apps. At this point, the number of people finding love on this matchmaking app has risen to almost 4K+ monthly.
Take a look at the full review of Lovoo.com.
PROS:
Open to all types of relationships —hookup, long-term, dating, casual, friendship, affair, flirt
Free registration
No reported fake accounts
High rate matches
Can register using Facebook
Roulette matching system
Verified members have badges
Affordable premium membership
CONS:
Some profiles have few details
Basic search engine
---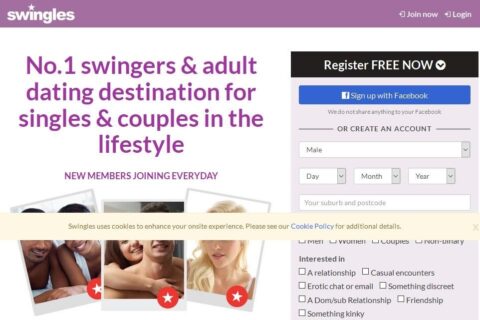 A quality site that provides comprehensive tools and features for the swinger lifestyle has come here. Swingles has thousands of members and features singles, couples, and swingers the opportunity to explore the swinger lifestyle without judgment. It has a fast and easy registration process, and your account is ready to go. If you feel uncomfortable about showing yourself online, the site allows you to go invisible mode and upload sexy photos. Other members can only view it as per the invitation of the account owner.
PROS:
Plenty of members interested in swinging
Chat rooms and live chats are available
CONS:
Newbies of the site may find the website confusing at first
---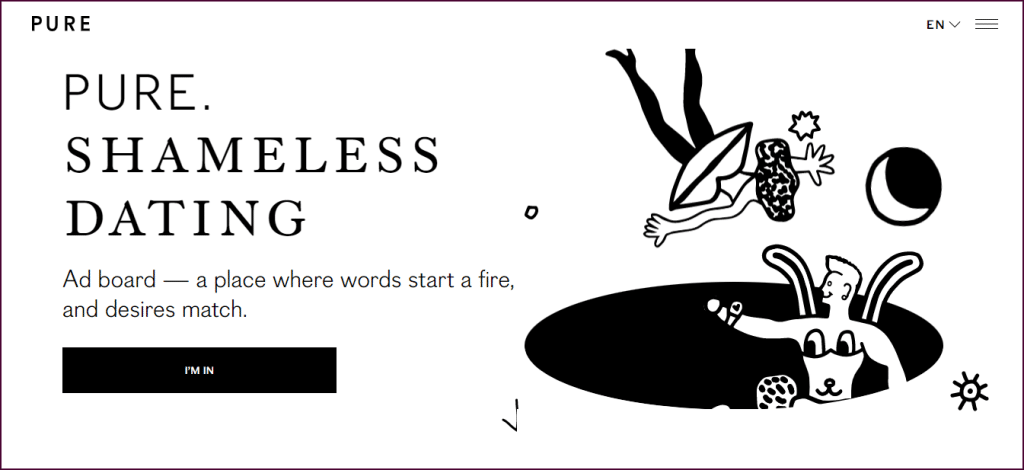 The Pure app is a GPS-focused online hookup platform developed by GetPure Inc. Its primary purpose is to link up singles from numerous parts of the world within a specific duration. Even though the Tinder app is the most popular dating website, Pure quickly grows and gains popularity. It was marketed as a hookup app with the complete anonymity of users. And that's because Pure users can choose not to submit any personal information, not even photos or contact numbers.
Here's a full Pure.com review.
PROS:
Very safe to use
Anonymous identity
High level of privacy
Ladies are free to use
Efficient and fast hookup
Fewer bots available
Do not waste your time or money
CONS:
Trial membership requires credit card info
Limited time to connect
Low-quality algorithm for matching
---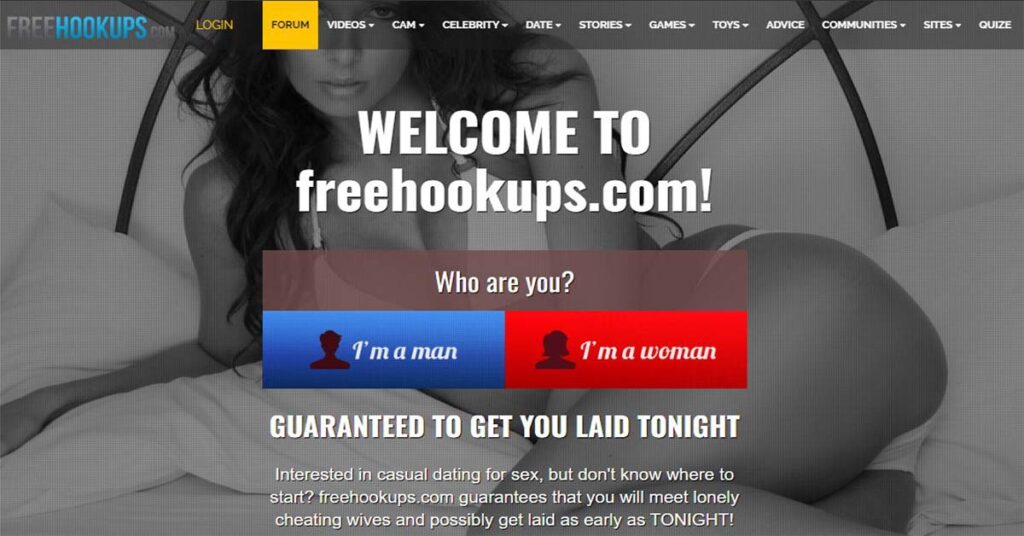 Freehookups.com is an amazing hookup and sex dating website. With this in mind, it ranked #1 on the list of quality websites worldwide. As the site asserts, 92% of its members end up having a hookup partner. Certainly, FreeHookups is the place to go if you like to have multiple orgasms. Also, there are many women to choose from this platform. Finally, the most remarkable feature is that no fraud or phishing scams lurk around.
Check out the full review of FreeHookups.
PROS:
Various classes of girls to choose from
The design of the website is simple to use and enhances features even more for premium members
CONS:
The payment for premium membership is extra costly
---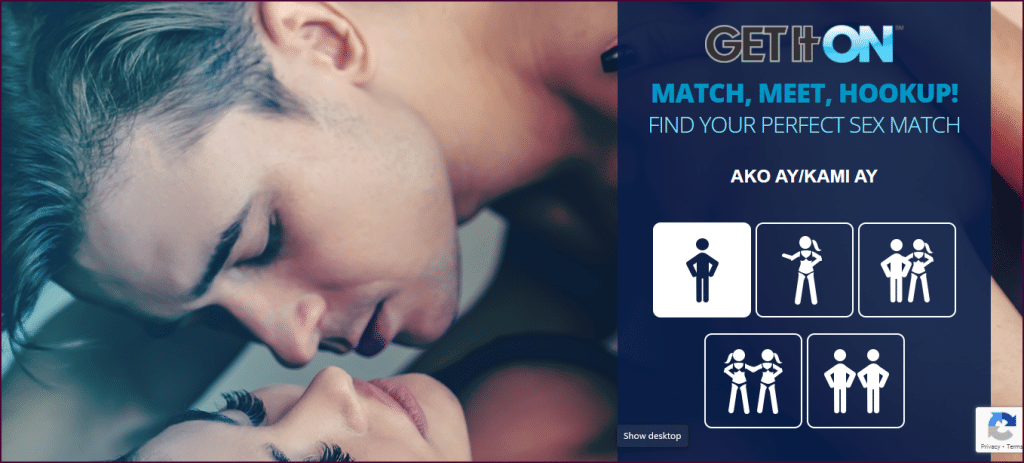 GetItON is an excellent hookup website that helps people find casual sex fun, easier, and more convenient way. Its sophisticated matching approach is very practical in finding your best sexual matches. With this ranking and features available, GetItON definitely offers efficient and easy access to all the hottest and sexiest users in the world.
Click to see the full GetItON review.
PROS:
Massive members
Users are actively participating
Features are cool
Easy hookup method
Design is great
CONS:
Requires premium Membership
Features are primarily for premium users
---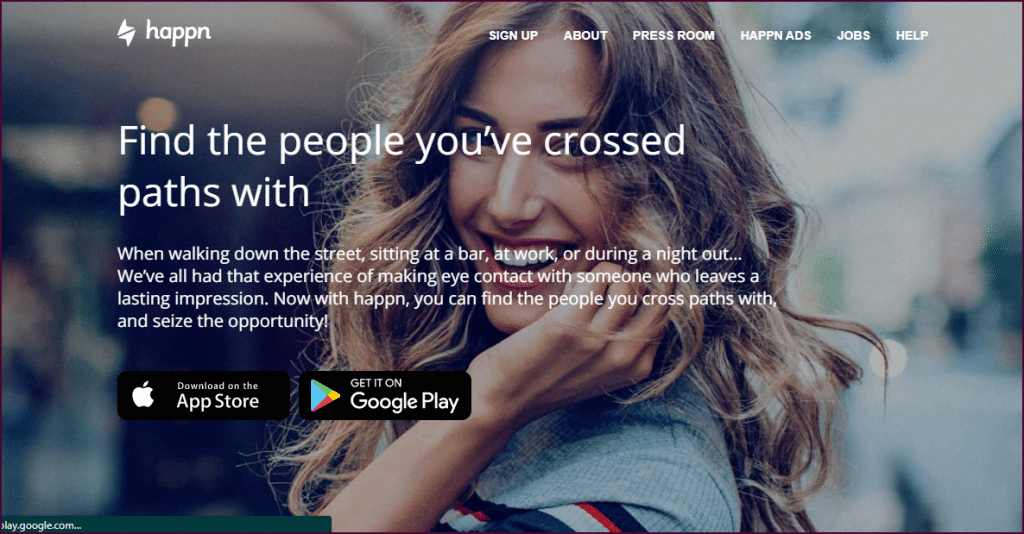 What truly sets Happn apart from its competitors is how they bring a unique way of matching and connecting users within ideal proximity. Unlike other sites that randomly match you with users of similar interest, Happn considers locations along with interest, preferences, and tastes. So instead of wasting hundreds of matches in a day just because they are far away from you, Happn has an intelligent way to make sure you can handpick all possible matches regularly.
Learn more about Happn.com with this full review.
PROS:
Easy matching and meetings singles
Effective matching features
Signing up is straightforward and fast
The verification process enhances security
CONS:
Cannot send a message without getting "like" back
Chances of finding matches outside your location
---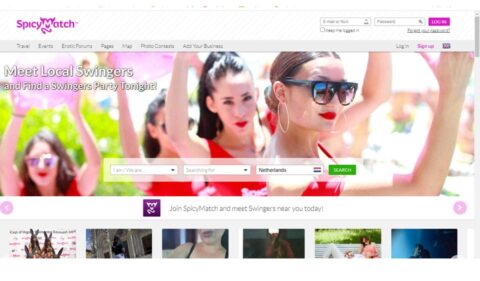 Known for its pleasure, information, free, and entertainment, the SpicyMatch site brings the swinger community on a top-notch heat. Using a free account, members can navigate all the features on the site and locate couples, singles, and groups in an event or party for swingers.
SpicyMatch provides the members with the freedom to keep their accounts' content public or private. Some people may not feel comfortable keeping things out for others to see. Above all, the validation system of the site assures all its members that scammers are not allowed to lure around. The founders built this site only to give a venue for the swinger lifestyle.
Check out the full review of SpicyMatch.com
PROS:
Forums for swingers are available
Registration is fast and easy
The mobile app is available for download
Features are diverse and helpful
Numerous members are active every day
Finding members of similar interests are easy to find
CONS:
There are features available on the site that only paid members can access
---
Bottomline
XMatch is an excellent place to visit if you're looking for a quick fling nearby. It is a terrific place to indulge your sexual desires because it has many sex-crazed people. It also stays loyal to its casual dating specialization by assisting members in finding people who share similar sexual inclinations. In fact, XMatch is among the kinkiest matchmaking websites on the market because of its large user pool and exciting functions. If you're looking for hookups or raunchy dates, this one is a perfect way. However, if you don't like how XMatch runs its system, check out Dudethrill's alternative casual dating assessments to see if there's a better option for you.
All 75 Other Sites in This Category Worth Checking Out:
Top-5 Dating & Casual Hookup Sites That Actually Work in 2023 Perfect for ~20-55 year olds, with & without spouses! These are not some "fake" ones pretending to have girls, they are real, worldwide largest networks. Jump to Top-5 Dating & Hookup Sites Hey, I know that jerking off is quite exciting and cool. But… nothing […]