Updated on: October 2nd, 2022
Flirt.com Review
& 12 Best Adult Dating Sites Like Flirt.com
& 12 Best Adult Dating Sites Like Flirt.com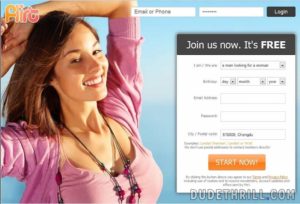 Joining an online adult dating website with a real and amazing number of features is relatively tough to find. Because of the numerous amount of dating sites lurking on the Internet today, only a few have proven their reputation. Certainly, there is one website that met users' expectations in terms of romance, flirting, and dating, and that is Flirt.com!
Indeed, for so many years in the business, this website has been a notable brand that competes with other top-rated dating platforms. Certainly, just by simply scrolling, browsing, and clicking, you will have an instant date from the millions of choices around the world. So, what are you waiting for? Join the rest of the world in finding your luck.
Official URL: https://www.flirt.com
Flirty Side of Flirt.com
Flirt is very popular among singles who are looking for casual relationships or instant hookups. Since its launching year back in 2009, it is gaining more audience and soaring up high year after year. Because of this, Flirt.com has reached millions of members around the world.
Satisfaction Guarantee
Before, the website offers a free subscription to all women users. However, they switched to offer premium membership to its audience. Meanwhile, Flirt.com did not receive a great reaction from its members because of this change. So, they offer a very affordable trial membership to compensate for any issue. Above all, Flirt.com creates a program called "Satisfaction Guarantee". Wherein all users can refund their payments partially if the website's services and features did not reach their satisfaction.
Online Safety
Flirt.com assures all its members that flirting on this website is totally safe and private. Certainly, it possesses amazing security systems and measures that protect members from scams. Additionally, members' profiles are invisible before uploading a profile picture. So, if you have not yet verified your account, it will remain private from the rest. Also, it helps you navigate the website first, and see what it can give before committing. Not to mention, all its features assist in promoting protection and safety as well.
Quality of Members
In Flirt.com, the quality of members is extremely diverse. Certainly, every place included on the website has a fair share of members. The largest of all its user base is from the United States. Typically, the members are within the age bracket of 20 to 35 years old.
Meanwhile, as I scroll through the website there are profiles with celebrity photos uploaded. Indeed, this is beyond what the website allows to do and is probably overlooked by the approval system. Nonetheless, the overall members of Flirt.com gave me an amazing experience. They are engaging, active, and flirty. Certainly, the moment your account will approve as verified, you will receive lots of messages from the members.
Sign-Up Process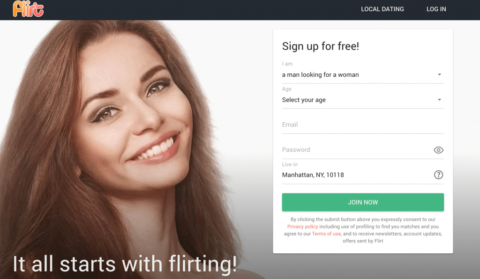 The registration process of Flirt.com is very easy and straightforward. In comparison to other adult dating websites, it has shorter steps and easy to follow guide. Certainly, upon registering, the website has two options you can choose from. It could be either a free account or a paid account. Indeed, whatever you choose between the two, you will go through a similar process of registration.
Moreover, Flirt.com may ask you to provide a verified email address. In this way, the website can assure you are not a fake user. Once you activate your email address and account, you can now choose a unique and catchy username. Also, you need to provide a status description of yourself, or simply anything random you want to share about yourself. Indeed, this is important because other members of Flirt.com will see this when scrolling your profile.
Finally, you will provide your location, age, ethnicity, and gender. You can add other details if you wish to. Afterward, you can already upload an attractive profile picture of yours to show off to others. Overall, Flirt.com does not waste your time answering long questions. Because it only needs basic details about yourself. In this case, you are now ready to take on the journey on Flirt.com.
Design and Usability of Flirt.com
Flirt Design
While scrolling the website, it is clear how straightforward and simple it is to browse its page. On its homepage, there are two features located on the menu, the "Like Gallery" and the "Search" buttons. The "Search" button contains several options such as, "Online Now", New Members", and "All Members".
As an illustration, the members of Flirt.com has labels to indicate your status on the website. For example, for online users, the members have an online label on their profiles. Meanwhile, the newly registered users will have a "New" badge on their profile to indicate their new status. Also, each of the profile shows the member's name, photo, location, and age. Lastly, there are two options for instant contact of the members, by pressing the "Chat", and "Wink" buttons. Indeed, all these are available on profile display.
Moreover, on the header of the page, you will see a green icon button named "Upgrade Now". Once you click this, the page will take you to a page where you can upgrade membership status to the paid version. Further, as you scroll more, you can find the bell icon where all your notifications located. Finally, the upper-right portion of the header is where you can find the profile and settings. Certainly, you have the freedom to adjust, edit, and do whatever on your account in this section.
Flirt Usability
On the other hand, the usability of Flirt.com is excellent. The moment you finished the registration, you can immediately jump into conversations with other members. In other words, you may find a suitable match to flirt with as you scroll through the page. Usually, the main page has all the online members located. So, it is easy for newcomers to go through the lists and find an attractive member.
Meanwhile, for new members, the Flirt.com website will prompt automatically to complete five important steps. Such as, send messages, and Flirtcasts, find attractive members, upload a photo, and of course be happy always. Also, people have the chance to send "winks" to other members. So, if you find someone attractive, and show your interest. Simply send a wink, and if she likes you, a lot of exciting things will come afterward. Overall, the usability of Flirt.com is fairly easy and smooth.
Matchmaking Features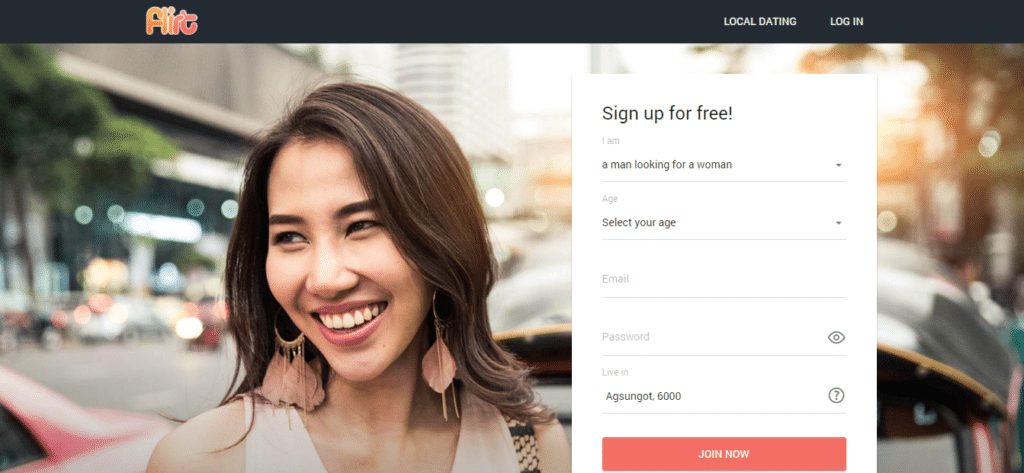 On Flirt.com, there is a filter option you can use to help effortlessly find interesting members. Certainly, you can filter them using different keywords, such as photo, video, sexual orientation, hair color, ethnicity, body shape, eye color, who's online, and many more. Indeed, using these filters, you can easily find your best match according to your preferences.
According to experts, one of the most effective ways in finding your best match is to send amazing gifts. Certainly, this does not only imply your intention. Rather send signals of positive mood, excitement, and make the other person feel pleasant virtually.
Meanwhile, if you feel hesitant about the authenticity of other members, then Private Video Chat is such a helpful feature to use. In this case, you can easily talk to someone using a live video cam regardless of the location. Certainly, within few seconds, you can connect to thousands of people across the world.
One of the most common features of many adult dating websites is chat rooms. Indeed, this is a very simple tool that lets you connect to thousands of people worldwide. On Flirt.com, you are free to join any chat rooms available, local or international. Usually, intimate private calls start in chat rooms. So, once you find a perfect match, you can easily switch to a one-on-one connection and start flirting.
While scrolling through the profiles of some members, you will notice that there is a heart button. This tool allows you to "like" a member's profile and include them on the "Like Gallery". Also, the Like Gallery displays all the members that have liked your profile and potential matches. Indeed, it is the fastest way to organize, view, and check any potential dates.
Another feature of Flirt.com is the Flirtcast. This type of feature helps you send flirty messages to other members and any of your matches with the power of one click. However, it is only available to use every 12 hours. So, use it wisely.
Indeed, writing down something about yourself may not be enough using words. Thus, the Flirt.com website offers to all its members the chance to showcase their selves most creatively and authentically. In this case, you can upload a 30-second video on the website and dazzle up to attract visitors. Certainly, video is a fun way to show others a preview of your personality.
If you are browsing the profiles of other members, and you see some parts of the information are lacking, then you may use "Request More Information". Certainly, this feature allows you to ask for any additional details from someone and get to know them better.
When you find someone you like and you wish to impress them, there are other things you can do to get their attention. Using the "Wink" feature of Flirt.com, you can send them a flirty wink online. In this way, you show them how interested you are and look forward to having intimate moments.
Mobile Version of Flirt
Although there is no app version of Flirt.com, you can certainly use it using any smartphone device. Indeed, the developers of the website made sure that when members are using the Flirt on mobile, they still experience the same quality browsing.
Indeed, the design of Flirt's mobile version is especially useful and convenient. It has smart adaptivity that captures all the features and services of the desktop version, without compromising its benefits. In other words, Flirt.com is available anytime and anywhere you need. Including your breaktimes at work, riding public transportation, or just a quick minute before sleeping.
Advantages and Disadvantages of Flirt.com
PROS:
Members with suspicious information will undergo anti-scam verification
Fast registration process
Millions of members around the world
Members are young and active, usually between 20-35 years old
There are plenty of active members looking for casual fun daily
Affordable price 3-day Trial is available
CONS:
Only premium members can send messages
Some of the profiles have poor details and information
---
12 Best Adult Dating Sites Similar to Flirt.com: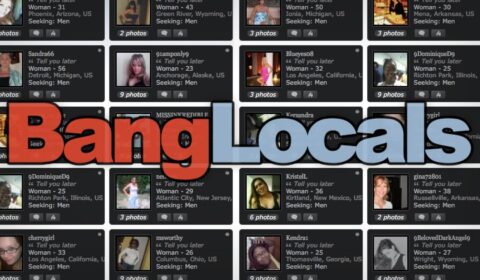 Banglocals is a must-visit website for people looking for a perfect match for sex, dates, and casual affairs. Regardless of the number of competitive websites out there, it has remained on the leading spot today. Indeed, our lives are a shitload of work and stress. All we want is relaxing and calming ways to release it.
Certainly, a great buddy who will stimulate our sexual desires can make life full of enjoyment. Good thing, Banglocals is a sex dating website that uses a simple process in registration. So, everyone will right away experience pleasure. Indeed, everyone has the chance of finding a hot, sexy mate.
PROS:
People can create a sex date network
Free to search profiles of other members
View galleries of images and videos
People can give ratings to hot members
Registration is free and easy
Encourages to post personal images or upload public contents
You can contact people through text or email
CONS:
No x-rated videos
No trial period
---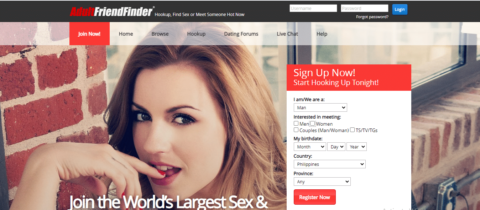 The Adult Friend Finder website is popular all over the world. It has more than eighty million users desiring erotic interactions with multiple women. Similarly, it provides numerous kinds of flirtatious relationships, such as casual connections, monogamy, couples, fuck buddies, and many more.
Certainly, this is an excellent thing to experience that spice things up in the bedroom. Especially between open-minded people willing to examine their sexual orientation. Finally, with a quick way to register, members finishes it in less than five minutes.
Our full Adult Friend Finder review.
PROS:
Registration is free and fast
The members of the website are active in looking for casual hookups
Plenty of options in terms of communication
Watching videos and viewing images are free
You can write blogs and engage in a group conversation
The app is available for download and compatible in both iOS and Android devices
CONS:
The number of male members is greater than the females
Limited options for free basic accounts
---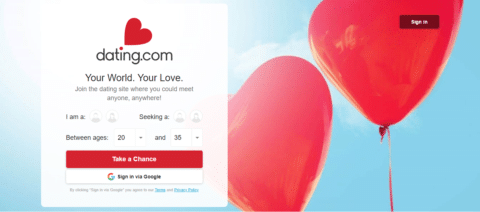 Dating.com is a must-visit website where you can find romantic affairs and hookups. Certainly, it brings all singles around the world together in one amazing place where they can start a new romantic connection. Also, it uses unique advanced features that allow members experience dates in more easy, efficient, and faster ways. Indeed, if you are looking for a reliable website to find fuck buddies, then Dating.com is the best of all.
In-depth review of Dating.com.
PROS:
Members are from various parts of the world
Advance searching can filter based on your choices and interests
Live chat support is always accessible
Registration follows the simple and easy process
Does not require verification of email address after registration
Account creation is free
Tailoring of the search result according to preferences is available
Viewing of Profile pictures is for free
CONS:
The app is only for Android users
---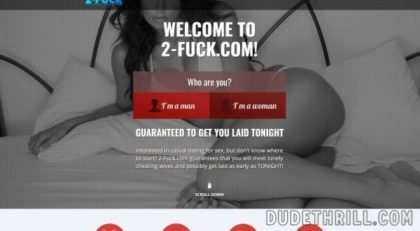 For those looking for a quick hookup or instant sex date, 2fuck is the best website for these needs. It delivers everything you desire and help you browse your perfect match. Also, it uses a special matching system that matches your profile to the most compatible members. Surely, every hookup is not as random as it seems, but your accurate mates. Ultimately, it has millions of members around the world. Therefore, a sex date is always a sure thing.
PROS:
Millions of members from different parts of the world
Simple design and user-friendly tools
Free registration and easy steps to follow
CONS:
Some of the website features will need a paid membership to use
---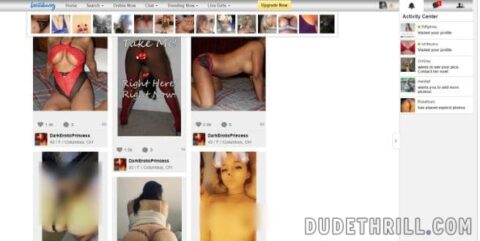 Instabang keeps people together and satisfies their deepest darkest desires. Regardless if you have busy schedules, you can get an instant date by fastest possible means. This is what the sex dating website is bragging about, and what the page's title is all about. Certainly, all the members here share common desires and interests. So, just pick your best woman, and start flirting. 
PROS:
Features galleries of images and videos for viewing
Lots of available languages to make the whole experience easy for non-English speakers
Safe mode is available
Blurs images or videos while in public
There is an advanced search available
You can watch a preview of videos before paying
CONS:
Sending messages needs a premium membership
Fake profiles are available
---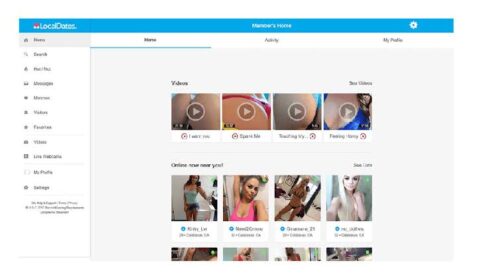 FreeLocalDates website is a must-visit dating website. It attracts people from all over the globe. Thus, there is a good possibility you will search for sexual relations within your nearby area as well. Also, it is easy to use, and registration is fairly quick to follow.
Meanwhile, using free accounts, you can find a suitable buddy and feel the benefits of looking for profile pages. However, in the longer term, switching to paid membership can offer you even more opportunities. Therefore, will make the whole user-experience very satisfying.
PROS:
A large number of members
Simple designer and usability
Hiding feature is available
Advanced Search is for free
CONS:
Limited features for free accounts
---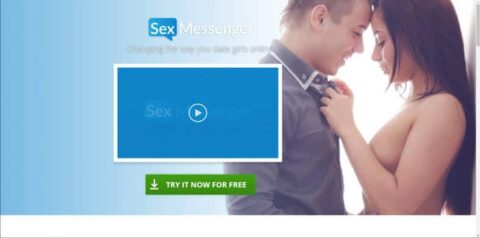 For lonely single males and females across the globe, the Sex Messenger sex dating website has quite a ton to give. Truly, this website helps you to watch several of the website's finest live streaming cams you will ever imagine.
Despite your interests, sexual orientation, or fetishes, there is a good amount of people you can choose from. In your location specifically, a high chance of meeting thousands of new participants and old members is very likely. Currently, people can register for a basic version. But, switching to a paid subscription offers all kinds of awesome bonus features.
PROS:
Advanced search is amazing
Live cams are hot and always available
You will not encounter fake accounts
Bonus features are available for premium members
Design is clean and fairly simple
Many members from all over the world
CONS:
Many of its features are only available for paid members
---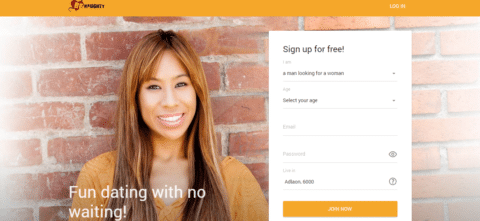 Introduced in 2000, BeNaughty progressed to become a successful dating website. Also, it works in partnership with Flirt, IWantU, and UpForIt to provide proven quality and comfortable venue for people. Besides, each day it has over 13 million visits and over millions of them consider signing up as official members.
Indeed, this is a perfect outlet for to get wild and engage in sexual activities and relationships. Also, your private data sent to the BeNaughty stored securely because it uses the SSL Encrypted method. Certainly, it allows the entire journey a lot more enjoyable while avoiding any money-making scams.
PROS:
The platform been on the business over 20 years already
Every day, there is an increasing number of people signing up
Members are responsive and active
Free five chats daily for free basic accounts
Easy to use and simple website design
Video chat is available
CONS:
Some accounts do not provide much information on their profiles
Advertisements are plenty and annoying
Annoying live notifications
---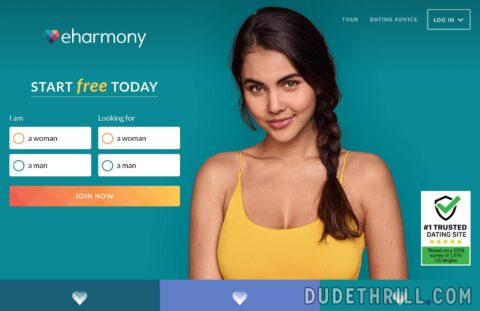 The EHarmony website isn't quite like your average dating platform, because it allows users to find meaningful connections that can make long-term partnerships possible. Not to mention, eHarmony uses a special matching algorithm to balance and help determine your fit. Since the year 2000, the eHarmony has succeeded to continue its remarkable partnership. So, that allows its members to settle on true love from across the world.
Meanwhile, eHarmony gained over fifteen million pairs each day. Also, there are around 600,000 paired couples are in relationship already. So, if you are actively searching for a dating website with the opportunity to find partnerships and meaningful interactions, this is worth to visit.
PROS:
A detailed and reliable matching process
Millions of registered users worldwide
Provides significant benefits for premium members
The web design is straightforward and simple to use
Winks are available for free accounts
Both for iOS and Android users, the app version is available for free download
Ads are at a minimal amount
CONS:
Variety in communication features is scarce
Account image display is only for premium members
---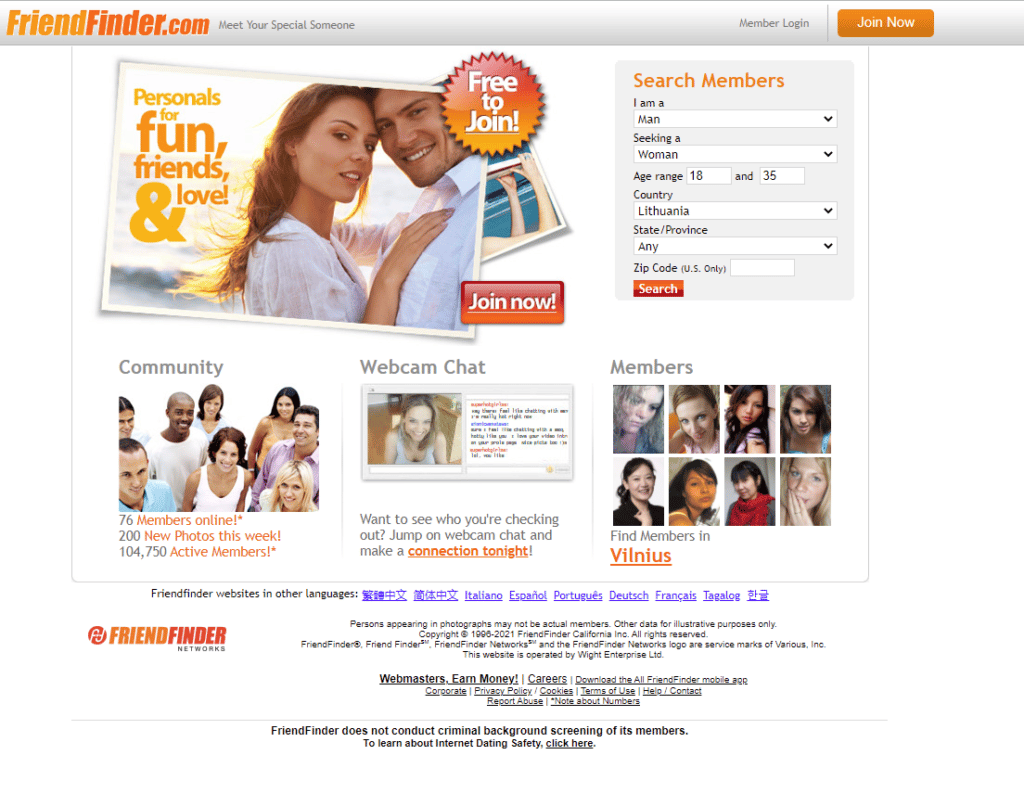 Friend Finder is the world's biggest dating website, with amazing features. Because the website incorporates a social media app's efficient functionality and a dating platform's thrilling matchmaking characteristics.
In comparison to other personal dating websites, FriendFinder appeals to a wider range of community. Certainly, it is among the world's biggest matching and relationship communities online. Currently, the website has around two million users worldwide and around one million paid subscribers.
PROS:
There are online forums, newsletters, live chats, and forums.
Registration is easy and straightforward
Has a broad list of subscriptions
For anyone, giving winks is free of cost
Thousands of regularly active members
Almost all of its participants are looking for casual fun
There are many and multicultural users
CONS:
The majority of the members are males
Messaging requires a paid subscription
---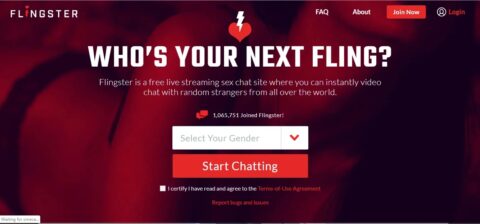 Flingster is a sex dating website that allows singles from around the world to hook up and enjoy having sex. While its registration process is very easy and simple, the whole features of the website make the entire experience satisfying. Also, compared to other sex dating websites today, Flingster is free of charge. However, there are other special features that require a paid membership to access.
PROS:
Open to all kinds of sexuality and gender
You can use an anonymous identity
Free registration and uses a simple process
Simple website design and not annoying
CONS:
Some members have reported fake accounts
---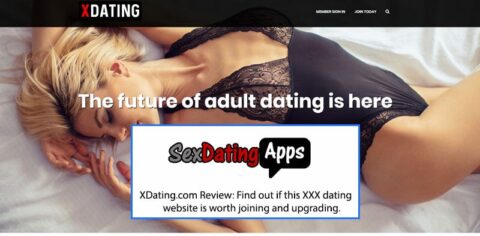 Xdating is a dating website that offers casual fun time with like-minded people. Certainly, this website brings everyone interested in one-night-stand to arrange meetups instantly. Not to mention, it uses a matching system that brings along compatible members and matches them to make initial connections.
So, if suggested matches get along, then the communication features of the website will assist in digging deeper connections. Indeed, dates on this website are very easy to achieve. Within just few moments, you are already talking to a random person that will later turn into a steamy conversation.
PROS:
Photos categorized to make matching more accurate and precise  
The features are almost like the Tinder app 
Maps serve as easy access to locate interesting members
Live cam sex is available  
Premium members have special attention and recognition within the website 
CONS:
Computer-generated profiles reported as one of its issues  
Limited searching capacity
---
Takeaway
All in all, Flirt.com has managed to become one of the most popular adult dating websites today. Apart from being in a community of active and friendly people, the overall quality of the website provide a better dating experience. Coupled with amazing unique features, a great assurance of meeting someone and creating connection is highly possible.
Indeed, Flirt.com and the rest of the adult dating websites mentioned here have proven themselves to the people worldwide. So, if you want a good place to stay in, and help you experienced an out-of-this-world chance of meeting someone, then visit these websites today. Don't miss your chance!
If you seem to baffled by the choices above, here are my top three personal favorites apart from Flirt.com:
All these dating websites rank above the rest. Because it provides endless entertainment and functionality to all its members. Above all, the smart algorithm in terms of match making is excellent. Certainly, your money is truly well-invested. Enjoy the journey of finding your luck!