Updated on: December 10th, 2023
Fuckbook
& 12 (Best) Sex Dating Sites Similar To Fuckbook.com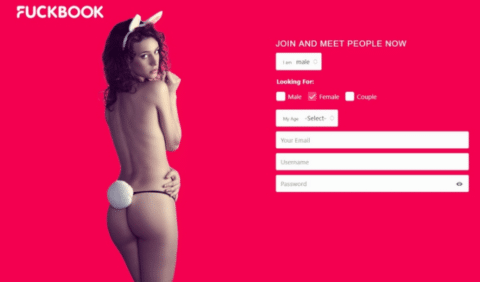 The Website Itself
By the mere sight of its name, you can immediately tell what this site is all about. Fuckbook is basically Facebook for those who are looking for casual sexual encounters. So straight out this is not the site for those who are looking for some serious romantic relationships. However, there are still a lucky few who actually found the love of their life on this site. It is similar to its namesake Facebook since it also works as a social networking site.
Exploring the site is just like a walk in the park. Its interface is similar to other social networking sites so most of the buttons and tabs are easy to locate and easily understandable. Also, registering with the site is pretty simple since it only requires for few details. Fuckbook has a lot of members being launched in 2009. Since then it has grown into a million-member site with thousands of active members round the clock. Its popularity has been widespread all throughout the world so more than just the number, you get variety with this site.
Registration and Signing Up
Signing up with Fuckbook is totally for FREE! The process is so quick and easy, the sign up itself will literally just take seconds. When you are on the sign-up page, you will be asked to provide a few basic information such as your gender, your preferences, age, username, email address, and password. After which, you will be needing to verify your account through the email you provided which will take you a few minutes. Apart from this, you also need to agree on their Terms and Conditions, Privacy Policy, just like in other sites, and their Icebreaker program.
After agreeing to the Terms and Conditions and other Policies you will be directed to a page where you may create and pump up your profile. You will be asked to provide further personal information such as your birthday, location, and a profile picture of your choice. If you don't seem like doing your profile as of the moment, you can always skip the process and just get back to it later. Then, you can start exploring the site.
It should be noted though that there are redirects that somehow does not look like it is part of the site but actually it is. Fuckbook is affiliated with some of these sites, and you are immediately brought back to Fuckbook's homepage.
Messaging
Messaging will be the very first feature that you will be looking for on the site since there are a lot of users you just can't wait to interact with. However, just like any other site, Fuckbook has its share of bot users. The good thing about it is that bot users are properly marked with a "C" making it easy for you to sift through it.
Once you get the hang of the bot users, communicating can be very smooth. You can opt to get an email notification whenever you get a message. This option can come in handy since the site has no mobile application so it keeps you updated.
Other modes of communicating on the site include private and instant messaging, sending virtual gifts, and sharing private photos with other users.
Features of Fuckbook
Fuckbook offers several unique features that will make your stay with the site more enjoyable. The following are some of these special features:
If you want more action and entertainment, this is the feature for you. This is probably one of the most used features of the site. You can see the Live Cams on the sidebar. When you click it, you will be redirected to another website named the Fuckbook shows. There you can see shows of mature and amateur content.
As previously mentioned in the registration section, during the sign up you have to agree on the Icebreaker feature of the site. The consequence of agreeing to the said feature is allowing Fuckbook to contact other people on your behalf. They will be using your profile to look for potentials and initially communicate with them. However, only users with a premium membership can read these messages.
Just like in other sites, adult or otherwise, the blog section is always the must-visit site since there are a lot of things you can learn from there. However, if you are big on the writing side, you can also share your thoughts on the blog for people to enjoy. Other things you can see in the blog are an invitation for a meet-up, random thoughts and musings of people, and even their personal experiences. You can like and comment on the posts too if you like.
If you are familiar with Pinterest boards, this feature is similar to it. You can make your own board by posting your photos, arranging them by categories, and pinning them on the board. Aside from your photos, you can also pin the photos and posts of other users. If you are big on privacy issues, you can simply change the privacy setting of your pinboard. You can see and revisit your boards when you visit your profile.
One of the site's best feature is the matches. While some of the dating sites only have manual exploration of possible partners, Fuckbook narrows it down for you. The matches they provide are based on your profile so the more comprehensive your profile is, the better chance of having the partner you are looking for. On the menu bar, you can see the matches tab and you can click on it to view your matches. If you are not happy with the ones that are provided, you can always further your exploration using the search bar where there are more filters available.
Safety and Security
Your personal information is completely secured as claimed by the site. Since it was launched, there have been no major issues when it comes to their privacy and safety. However, just like any other social site, the site still keeps some general information about you, mostly relating to your site activities. You can also see that the site is part of interest-based advertising online so you can expect ads that are related to your usage of the site. The site actually has a comprehensive safety and privacy policy which you can read on their Terms and Conditions, and Privacy Policy.
Good & Bad About Fuckbook.com
PROS:
Easy to use interface
Affordable membership
The quick and easy sign-up process
CONS:
Heavy ads
Annoying redirects
---
Other 12 Sex Dating Sites Like Fuckbook.com: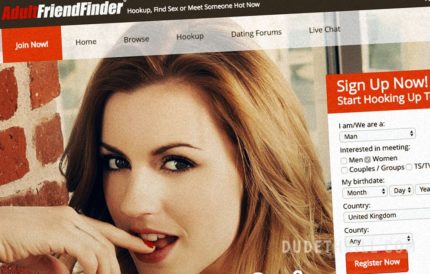 Adult Friend Finder is one of the most popular and heavily visited dating sites as of date. The site has more than 80 million users from all around the world so having someone to interact with is never a problem — no matter what time it is. Looking for a sexual partner is one of the easiest things you can do on the site because of the number of members it has.
PROS:
Established site with good reputation
Lots of avenue to express oneself
Wide variety of options
CONS:
No matching system
Top-up costs
---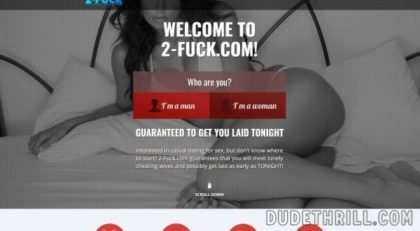 If you are tired of the plain and basic dating apps that don't give you the result you need, this site might give you the answer. 2Fuck is quite new to the adult dating realm but it has already gained millions of users which is a relatively significant number. The site is similar to other social media platforms and provides you with a number of options for interacting and communicating with other users.
PROS:
Lots of users
Design and interface are pleasing
Joining is for free
CONS:
Can be pricey
Privacy is low
---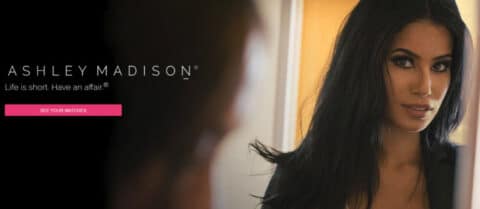 Ashley Madison is famous for its brand and is one of the most popular sites in the industry. It has been tagged as an infidelity dating site. True to its brand, it encourages married men to have extramarital affairs by providing a platform for it. Because of this unorthodox service that it provides, Ashley Madison has gained so much popularity it has members all throughout the world. It has become a haven for married people who are looking for hookups online.
Here's an extended Ashley Madison review.
PROS:
App available for iOS and Android
The site layout is very pleasing
Affordable payments
CONS:
No matching algorithm
Profiles are not extensive
No in-site community
---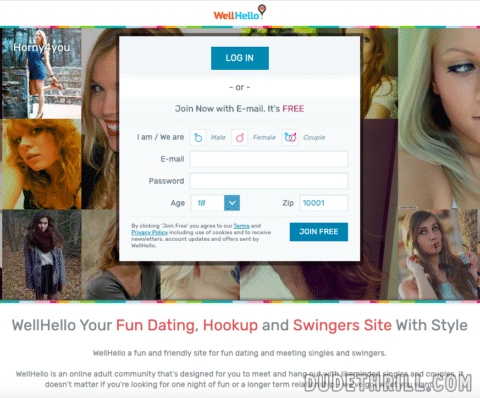 Wellhello is an online adult community full of hot and naughty people. Members of the site are not only singles looking for love but also includes couples who are into an unconventional relationship and sexual arrangements. This is really the site for those who are exploring their sexual prowess and preferences since the site has various options to choose from. When it comes to registration, the site has an easy two-step registration that only requires your basic information.
Check out more info about WellHello here.
PROS:
Variety of people to choose from
Very active members
The quick and easy two-step registration
CONS:
The video chat feature is for premium members only
Presence of fake profiles
Heavy in ads
---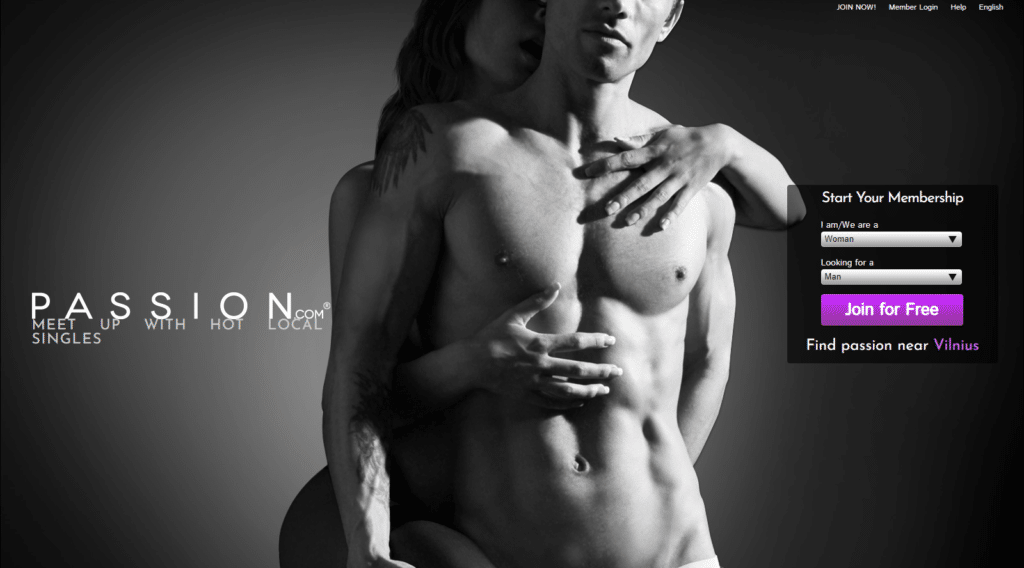 Lustful, playful, and passionate, these are the images and videos that will welcome you when you visit Passion. True to its name the site will give you the sensual sexual adventure that you have been looking for. The site has been growing day by day and has retained a high percentage of active users.
PROS:
The site is easy to navigate; very user-friendly
Lots of active members
Most of the active members are for real passionate
CONS:
No mobile application
Limited access for free members
---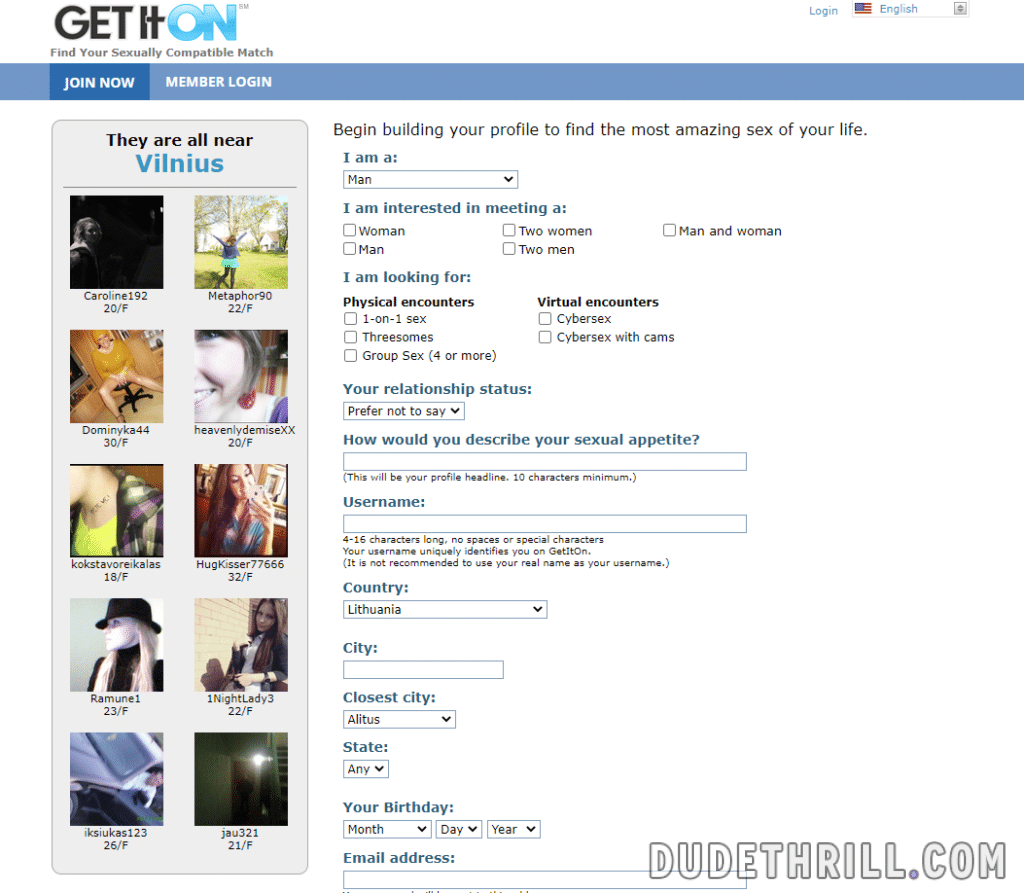 Get It On is a site that has its advanced matching system to boast for. This is probably one of the best advantages the site has compared to other similar platforms. More than just seeing the name and picture of other users, you can see the compatibility percentage you have with the other person.
PROS:
Advanced matching system
Top of the line search and filtering options
3-month get laid guarantee
CONS:
No mobile app
Profiles of members are not verified
---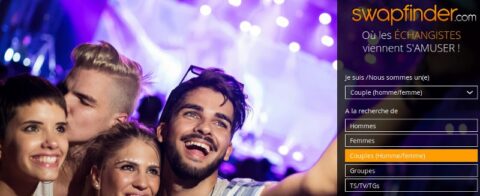 One of the go-to sites if you are looking for casual sexual encounters. Since the site is open to all genders and sexual preferences, you will most likely find your perfect match. More than the very accepting environment when it comes to gender, a lot of users are also open to couple-sharing arrangements.
Check more about swapfinder & its alternatives.
PROS:
There are a lot of members
Variety of kinks and fetishes
Advanced search tool
CONS:
No App
Very limited payment options
---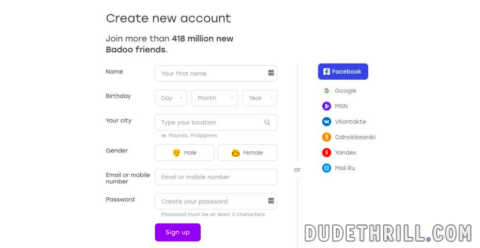 Badoo has geared its branding toward being a social media network that is just focused on dating with a twist of sexual adventures. It has been in the industry for more than a decade already and has remained to be one of the most visited hookup sites in the industry. Even to date the majority of its members are young adults which proves that they have been maintaining their target market.
PROS:
Lots of members
Very high in-site activity
It has an app available
CONS:
Tedious photo verification process
Limited feature access
---

XMatch is one of the most visited hookup site to date. It has gain popularity because of its mainy successful hookup and dating matches. Also, it is a sister site of other major players in the industry such as Adult Friend Finder. The site is oozing with all things sexual you can mistake it as a porn site. It could actually be a pornsite but a porn site with a mix of social networking on it.
PROS:
Extensive member profiling
Functional mobile site version
Very active members
CONS:
 Other basic features are for paying members only
Overlapping of members from sister sites
No app available    
---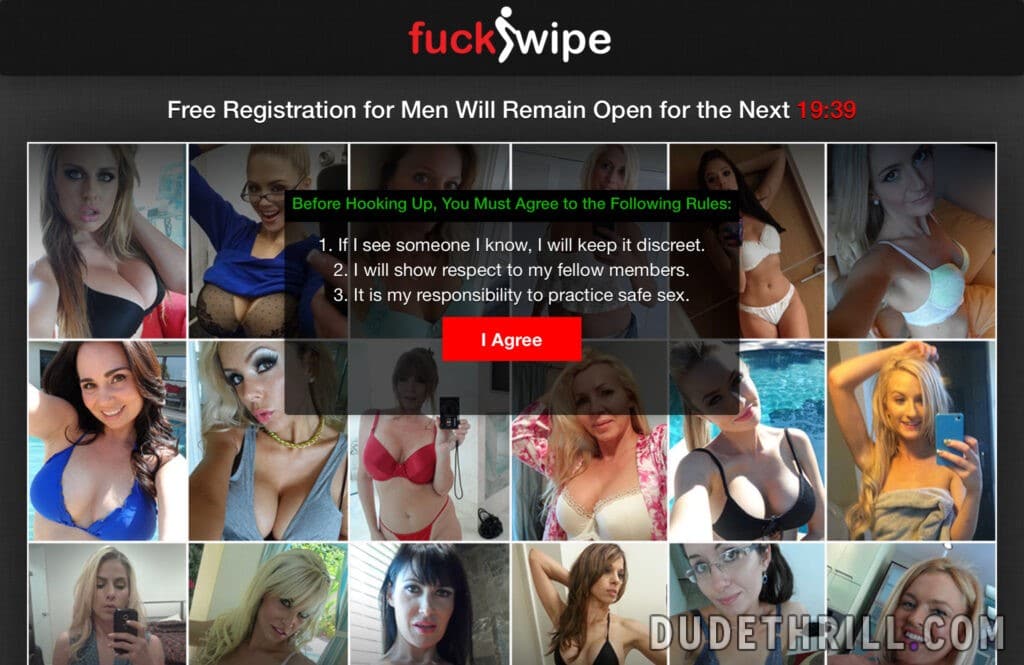 Fuckswipe is one of the adult dating sites that promise to provide you with a casual hookup in your area. With its years of existence in the industry, the site has recorded a lot of successful encounters through it. The site's page design could use some update but, it sure contains a lot of nudity. You have to be careful browsing it in public places especially in your work area. With just a few minutes to spend in registering with the site, you can explore the site and look for potential partners.
PROS:
A lot of like-minded people
Quick and easy registration
CONS:
There are fake profiles
Always pressured to go premium
Outdated page
---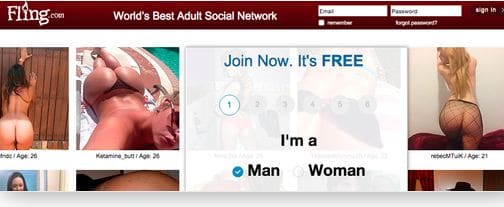 Fling is one of the more famous sites when it comes to dating and hookups. It has a record of more than 3 million visitors every day. When you visit the site, you will be greeted with explicit photos and videos. On top of this, you are given the option of whether to meet with the person who piqued your interest or just do it online. Doing the deed online is also welcome on the site so you can cybersex all you want.
PROS:
3-month get laid guarantee
Variety of active users daily
Stimulating interface
CONS:
No matching scheme
Features can be overwhelming to newbies
No app
---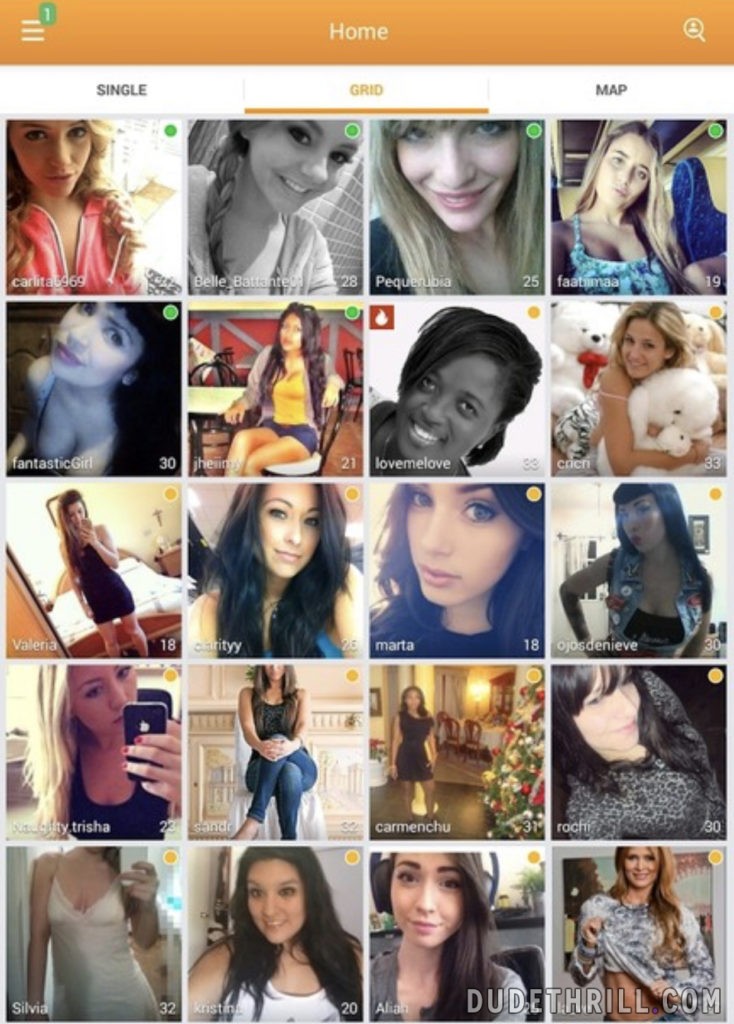 BeNaughty has attracted a lot of users worldwide. It appears as if it is like any other mainstream dating site. But actually, it caters mostly to those who are looking for casual hookups, cybersex partners, or both. This has appealed to a lot of people especially those who want to be discreet with their sexual adventures. The site has an added feature to counter possible fake profiles which is a plus since bogus accounts and scammers have been very rampant.
PROS:
Mass messaging system
Many members
App available for both Android and iOS
CONS:
Live notifications can be annoying
Redirecting links
To Conclude
Any social media networking site can be a venue to look for a potential hookup or casual sexual partner. A lot of people have been successful in looking for partners in mainstream social networks. However, if you are the person who does not have the luxury of time to spare to discover whether a person is in the same boat as you are, then the sites above are your place. Fuckbook is just one of the many sites that provide you with people who are also into casual arrangments. There is no need to waste your time deciphering whether that person is also into casual encounters since the members of the sites mentioned above are all into that kind of stuff. You can always check out each site but we have narrowed down the options for you.
If you're having difficulties to decide, here are my personal top 3 sites:
#1: AdultFriendFinder.com
#2: AshleyMadison.com
#3: WellHello.com
Have a blast!
All 75 Other Sites in This Category Worth Checking Out:
Top-5 Dating & Casual Hookup Sites That Actually Work in 2023 Perfect for ~20-55 year olds, with & without spouses! These are not some "fake" ones pretending to have girls, they are real, worldwide largest networks. Jump to Top-5 Dating & Hookup Sites Hey, I know that jerking off is quite exciting and cool. But… nothing […]