Updated on: December 4th, 2023
Sudy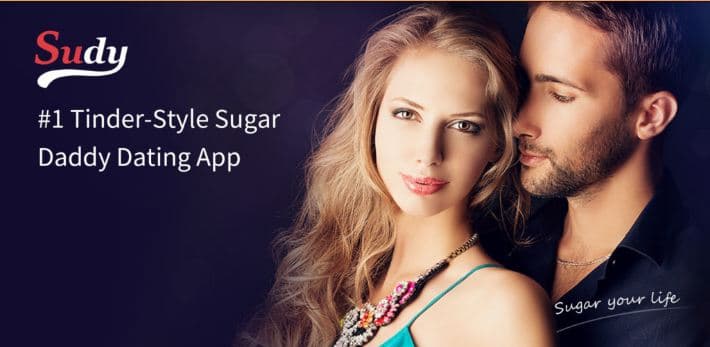 Maybe you're a rich man or woman looking for some company of a sexy, young partner… or maybe you are the young and attractive individual who wants to be in a relationship that will bring you material benefits, aka being involved with sugar daddies or mommies. Whichever of these is applicable for you, then the best solution is for you to start exploring sugar dating platforms like Sudy.app. A lot of these sites are excellent in their jobs at bridging the gap between sugar daddies/mommies and babies. Sudy is one of the go-to sugar websites for everyone seeking this kind of relationship.
What is Sudy & Is It Only for Sugar Dating?
Sudy is one of the well-known sites for sugar relationships and can be accessed via desktop browsers or mobile phones. Being around the sugar dating world since 2018, they have since then caught the attention of more than 3 million users and counting. With an impressive gender ratio and features, it is a platform with lots of potential for those who are pursuing the journey to sugar relationships and lifestyle.
Registration and Review of Sudy.app
Registering for an account on Sudy is fast and simple. New users are required to register their name, annual income, occupation, and a valid email address then write a few creative lines in an "About Me" section. After following these sign-up steps, you can immediately start using your profile since Sudy doesn't require verification. But take note that they have a way of pointing out your profile's legit-ness by making use of a verification badge to be placed on your profile so that other members will know that you are a real and verified person. As for the members and locations, most of them come from America and some parts of Europe although Sudy is available in many different countries as well. Just like many other dating apps, Sudy allows you to search for users/profiles based on their profile, offline/online status, and location. Sudy uses a point ranking system where you will be ranked based on the number of "Sugar" or "Glamour Ranks" you get. It is Sudy's very own version of currency that will be paid via cash. To contact and communicate with other members, you will need to avail of their paid membership. At the end of it all, the environment makes it easy and comfortable for the interaction of both Sugar Daddies and Sugar Babies.
Pros & Cons
PROS:
The mobile app is easy to navigate
Easy sign-up
Verification badges to ensure profile integrity
Large user base
Great female-male ratio
CONS:
Messaging requires a paid membership
Sugar daddies' subscription is expensive
Profile viewing sometimes gets slow
If you are pretty new to sugar dating or relationships like that, the existing platforms available might make you confused. Don't worry since this article will help you weigh the options and choose right from the start. Profound reviews will be given on each website since these are tested and performed well for sugar daddies and babies. These 11 sugar dating sites are definitely worth your time and attention — all of them have the same goal of getting like-minded people together, but of course with their unique features.
---
11 Sugar Dating Sites Similar to Sudy.app: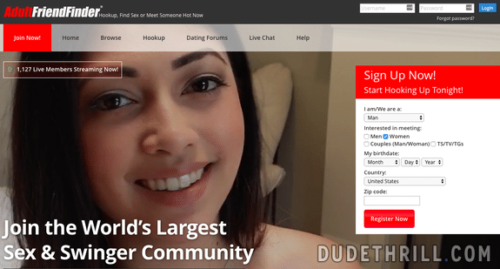 Established in 1996, AdultFriendFinder has become a staple in almost every adults' list of go-to sites if they want to try out online dating. Being one of the earliest online dating sites to exist, AFF has taken pride in bringing people together, especially those who are currently searching for partners to share sexual activities with. If you are looking for casual connections like hook-ups, escorts, or even sugar relationships where you can benefit from your sugar daddies or mommies in exchange for companionship and sex, then AFF awaits you. It has over 40 million members and counting so you won't have a hard time looking for people who wants the same thing as you. AFF has made online dating easier with their communication tools and interactive features, bagging various awards for their excellent services. It has an efficient matching system that will help you meet like-minded people for you to fulfill your sexual desires and fantasies. Regardless of your sexual preferences and orientation, you are always welcome on this site and will surely enjoy every bit of it. Their sign-up process is a bit longer but rest assured that the steps are all necessary for AFF to know you and have a gist of your interests and preferences for more concise matches. AFF is known to many for its safe, reliable, and effective approach towards online dating and hookups. It is open to various niches so whatever you are looking for, you will surely find them on AdultFriendFinder.
PROS:
Huge profile base
Great search algorithms
Interactive tools
Lots of other entertainment options
Multifunctional free version.
CONS:
Strips the romance
Not fully free
---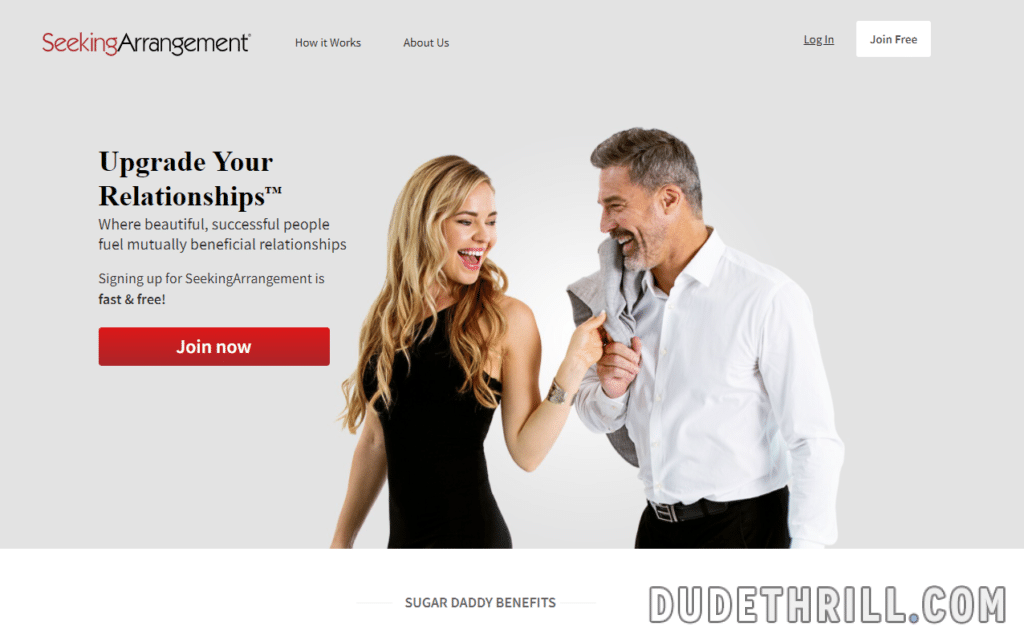 If you are a male or female looking for financial benefits, then SeekingArrangement.com is the right matchmaking site, which has been designed exclusively for wealthy individuals. The site has more than 10 million members worldwide and is currently the biggest dating site for sugar relationships. Seeking.com works perfectly for men and women who are confidently looking for a money and material-based relationship — sugar babies who want financial support and the sugar daddies who take care of them in exchange for some sex and companionship. Despite its intriguing nature, Seeking.com functions just like any other online dating site. You can upload pictures, write bios or introductions about yourself, or search for fellow users who are looking for the same sugar relationships. Given the nature of sugar daddies, most male users undergo strict income and security verification since a sugar daddy's financial status is very important. Background checks are also done extensively. Although this may seem a lot, these are all beneficial for both sugar babies and daddies/mommies. Overall, the site's functionality is pleasing. The interface is simple and elegant, everything is fast, and there are no irritating pop-ups.
Check our review & alternative sites for SeekingArrangement.
PROS:
Simple but efficient interface
Easy sign-up
Good ratio of women to men
CONS:
Most beneficial features are only for paid users
---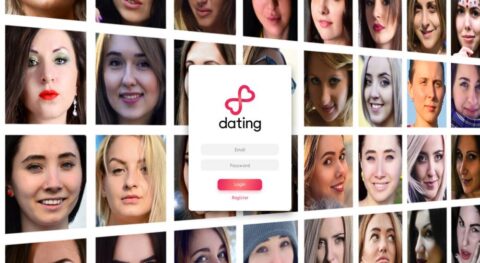 Dating.com claims that its main goal is to bring singles from different places to start serious relationships. Joining this site is very easy and hassle-free. Upon visiting the site, you will see its homepage where you can start to register for an account. You can do the manual sign up or use your Google account, whichever works best for you. Various communication tools and unique features are offered by Dating.com, allowing its members to make use of the website and connect. Their homepage displays a gallery of members' profiles and is arranged based on your chosen preferences during the registration process. You can also make use of the search button. For communication, they offer basic chats, video calls, and messaging so you can hit on those who have caught your attention. They also have a "Let's Mingle" option which allows a member to simultaneously send introductory messages to their chosen members, and it can either be invited to hang out or invite them to chat or video call. One thing that sets Dating.com apart from the bunch of dating sites available right now, is that they give off that fresh, casual, and vibrant feeling. No need to fill up questionnaire-like items during the sign-up process. Just a few clicks here and there, and you're good to go. Whether you're looking for new friends, relationships, or just someone you can spend some sexy time with, you can find them all on this site.
Here's our Dating.com review.
PROS:
Diverse memberships
The population consists mostly of men
Easy sign-up
Free account creation
CONS:
---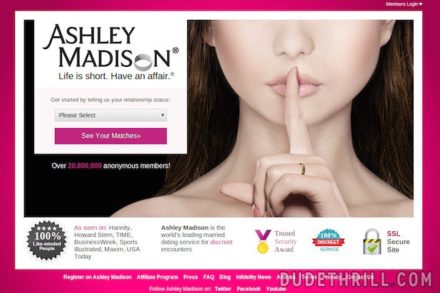 Founded more than 18 years ago, Ashley Madison is perfect for open-minded people who want to be in new, fresh, and exciting relationships with partners who don't care about marital status and any other factors. Unlike most dating sites who target single individuals into forming a new relationship with strangers, AshleyMadison.com is made for people who are already committed, be it in boyfriend-girlfriend relationships, or even already married. Ashley Madison offers the opportunity for all folks who want to meet other people for various reasons. It can be the rich guys who want to find attractive young women or young women who want to be under the care and support of older men or women. It is basically a social networking service for adults looking for a hookup. The service aims to people who are married or in a relationship who want to find the affair. The site's population consists more of successful men around 35 years old and above, while young ladies are from 20 years old and above, so Ashley Madison is very relevant and useful if you want to start your sugar relationships and lifestyle.
Feel free to check our full Ashleymadison review here.
PROS:
Easy sign-up
Hassle-free registration process
Sending messages is free for women
Has a mobile app for both iOs and Android
CONS:
Posers lurk in the site from time to time
---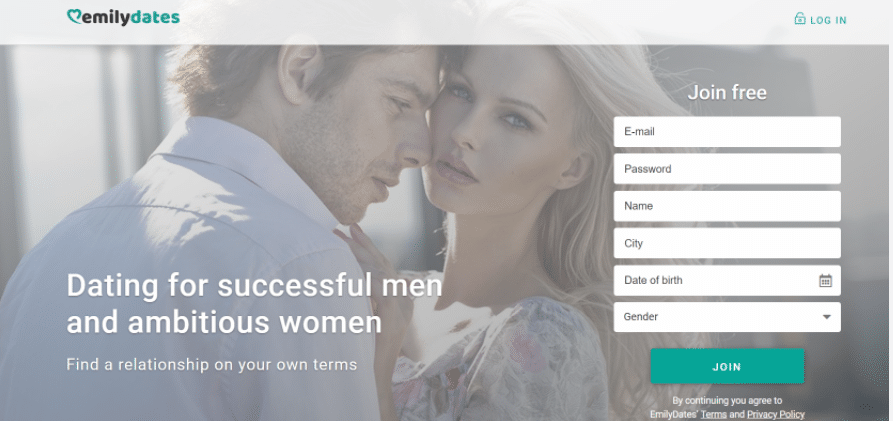 An Australian-based dating website where singles come with a clear understanding of what they expect from their potential matches, EmilyDates is famous, reliable, and continuously improving day by day. It has a big enough database that is still growing, has a great concept that supports sugar dating, and works well for both sugar daddy and babies. Each member have their demands clearly stated in their profiles so everyone will know what to expect and know if you are a good match to a fellow member. Signing up on EmilyDates is quick, free, and easy. Just a few minutes in creating your profile, you can immediately start connecting with others who are looking for the same thing as you. EmilyDates also conduct strict verification and safety measures to ensure that everyone is under their protection despite what happens. Probably the best thing about this site is their superb scam protection, which is not that focused on most is dating sites we've encountered. The website allows its users to freely communicate through various methods: chats, emails, as well as instant messages. If you want to see your sugar daddy or baby in person, the website can even help you set up and organize the meetup or date.
PROS:
Affordable fees
Great quality of service
Smart functions and features
Lots of communication tools available
CONS:
Some fake profiles
Other girls take time to respond
---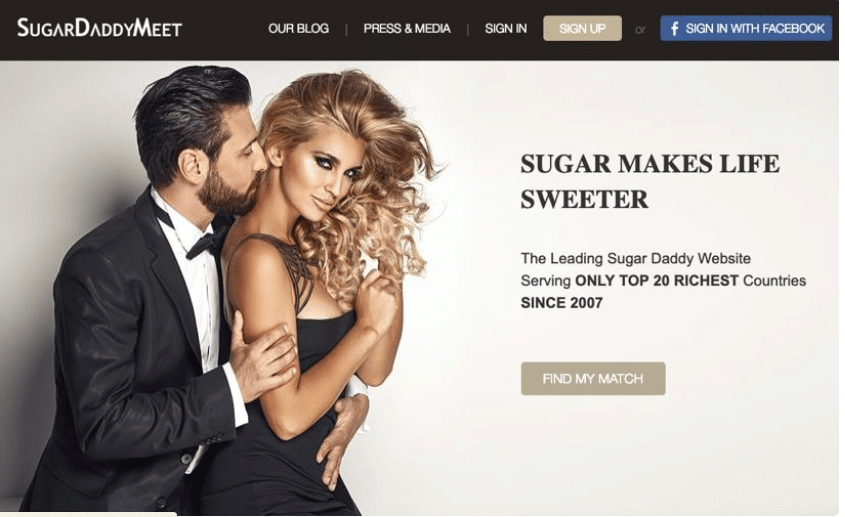 SugarDaddyMeet is a niche dating website that offers its services for beautiful young women and affluent mature men. This sugar dating site runs its operation in the top 20 wealthiest countries only. Since its launch way back 2007, it has garnered over 2 million users and counting. There are no specific requirements to join the site, though you will need to have your profile and photos verified by uploading the necessary documents. After being verified, you will receive a special verification badge to show you've taken this step and that you are a real person and not just some fake profile. Given the nature of this site, it is only natural that building your profile on SugarDaddyMeet will take a bit of time and attention. No need to worry because SugarDaddyMeet is actively moderated to ensure the safety of users and keep scammers out. While there are many features available to free users, there are more advantages of having the Premium version like sending messages, instant chat features, offering initial gifts to potential matches, and using advanced search filters. This should be everyone's go-to for sugar dating and to enjoy out-of-this-world fun with obvious and agreed benefits, especially financial and sexual needs. It's all about chemistry and taking advantage of fun times. Power, money, youth, and beauty? If you've got them, flaunt them on SugarDaddyMeet and it might just change your life in a few clicks.
PROS:
Lots of available features for free users
"Let's Meet" features that work like some roulette machine
Chat rooms available
Easy to use interface
User-friendly navigation
Solid verification system
CONS:
Some issues on the iOs mobile app
No video chat option
Free users have a limited number of searches
---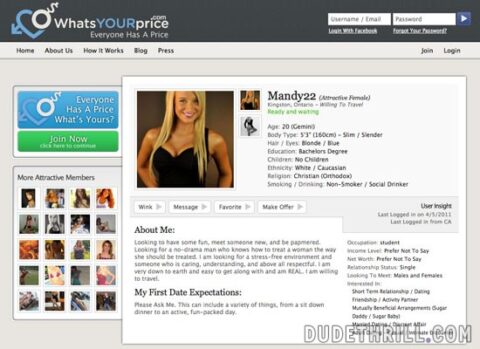 If you're looking to find the best sugar babies and daddies on the internet, this is a must-visit site. Despite being a pretty new platform after being made in 2010, What's Your Price has shot up in popularity. The site has a large population of members from the United States, with around a million users, and continues to grow by the day as an online dating auction website. The site is very user-friendly, with fewer options to make users confused. Free users also do not have much functionality, and as for paid users, they get to the job at hand – making bids and initiating contact right away. Although there is only a minimal set of features on this site, it is built with brilliant designs that look great and have options that are pretty basic but useful. The site also comes with 24/7 customer support and many other forms of addressing questions that may come up. Registration can be done quickly as there are only a few details needed before you can set up your account. Once you're done, you can immediately start browsing through the site and enhance your profile to make it more attractive to other users, guaranteeing more matches and dates.
Read more about WhatsYourPrice & its alternative sites.
PROS:
Making bids for dates
No subscription fee
Lots of attractive singles
24/7 customer support
CONS:
Pretty new concept
No mobile app
Expensive rates
---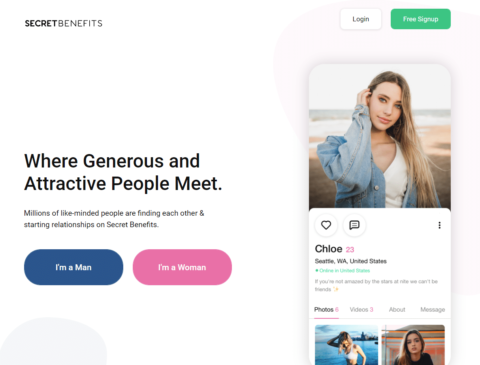 Secret Benefits is one of the best sites for those who want to explore the exciting world of sugar daddy dating. Since 2015, millions of sugar daddies and babies have used Secret Benefits to find adventure and companionship, creating unique arrangements that are mutually fulfilling for both parties, especially on the financial and sexual aspects. The essence of this site lies on their website name itself – members who sign up here are engaged or want to engage in relationships where they get lots of benefits. For sugar daddies, they can easily find beautiful and sexy companions whom they could spoil with money and material things, in exchange for some sort of relationship and lots of sex. Sugar babies can also expect support from these sugar daddies and fulfill their needs and desires. As for security, the website's administration cares about the members. Users can verify their photos and obtain a special verification mark on their profiles. The registration process on-site is simple and hassle-free. It will take you around five minutes and the initial registration is free. It is important to indicate your gender, age, password, email address, and location before you can move to the next step. The communication tools at SecretBenefits is pretty limited to messaging and sharing photos with your liked users. However, you cannot write messages to everybody you wish; you will need to avail of their paid services to do that.
PROS:
Sexy sugar babies on their list of profiles
Registration is quick and simple
Verified profiles
Free for women, paid for daddies
CONS:
Some bots on site
E-mail subscription is tricky to be canceled
No mobile app yet
---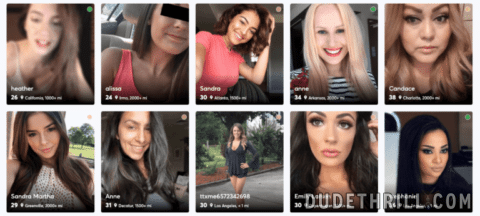 Victoria Milan is a discreet site for the married, for those who want excitement and to spice up their lives, and for those who don't want to be stuck in a sexless marriage. Although it mainly caters to affairs, it is also home to users who are seeking sugar relationships. If you want to meet sugar daddies or babies and start off meaningful and beneficial relationships with them, then Victoria Milan is the best place for you. Some users here are also looking for the innocent online flirt to spice up their everyday lives, while others want a real-life passionate affair with like-minded people. This adult dating site offers chatting, email, advanced searches, and more. You can find someone near you or look for attractive uses from all over the world. With Victoria Milan, there is no need to worry about being caught during your casual dating escapades as it promises to keep all your information private and secure. When it comes to website security and privacy, no one beats Victoria Milan's extensive efforts in remaining on top and making users happy and secure. As for the registration, you can easily accomplish it in just a few minutes and then start your journey to getting involved in affairs or sugar relationships. The site also has unique features like the "panic button" where you can press it and the whole interface will be redirected to a less-suspicious and SFW platform. AnonymousBlur is also available, further hiding your identity which is great but if you want more matches, it is a must that you have a friendly and inviting set of photos in your profile.
Here is an extended review of Victoria Milan.
PROS:
Quick registration
Affordable prices
Heavy on security and anonymity
Like-minded matches based on your preferences
CONS:
Automatic subscription is turned on by default
Only paid members can chat
---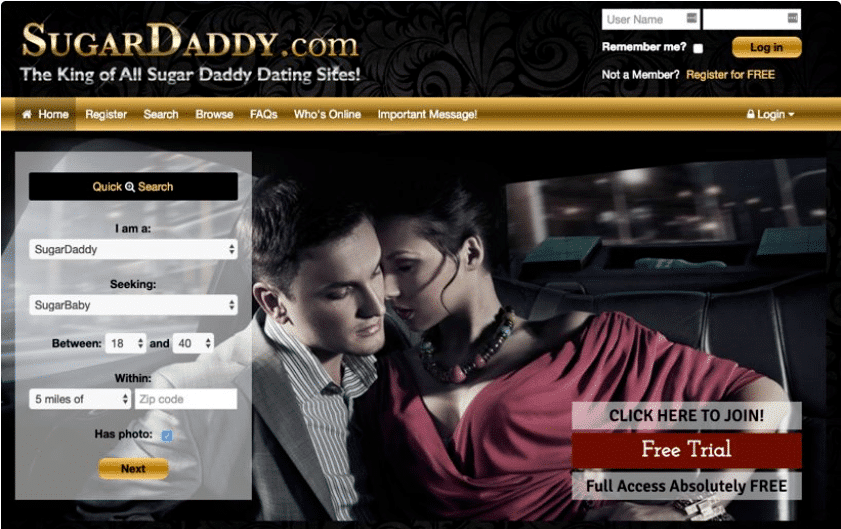 The name of this sugar dating website says it all – it sends a very clear message about what it is all about. Make no mistake about it, SugarDaddy.com has one of the most recognizable and memorable domains of all the sugar dating platforms that we know of. The registration process was nice and quick, the bare minimum standard sugar dating questions were required to be answered and you can easily proceed to complete your profile once you've done the verification steps. You can also upload a photo or refuse from uploading it. Nevertheless, Sugar Daddy.com emphasizes that profiles with great photos get a lot more attention and responses from other users. For non-paying members, they can already do a lot and enjoy features even without paying. But of course, just like any other dating site out there, premium members get to have the best – feature, communication tools, and matches. But unlike other sugar dating sites, this one requires sugar babies to pay for membership. We've been used to seeing only sugar daddies cashing out but here, even the sugar babes who need the most monetary and any kind of support needs to pay. Despite this, there are still lots of users who are willing to spend and enjoy on-site. Matching is easy with their effective algorithms and systems, so you will have a good time on SugarDaddy.com.
PROS:
Reasonable prices
Unlimited photos can be uploaded
Non-paying users can respond to messages of paid members
Mobile-optimized
CONS:
Limited payment methods
Non-paying members cannot send messages
No mobile app
---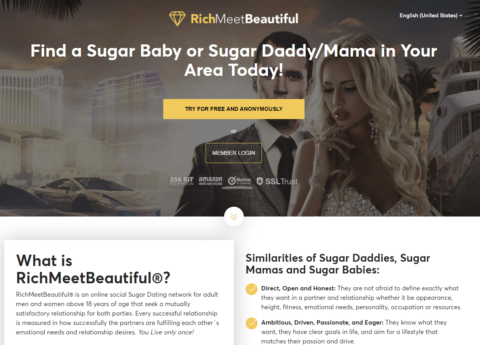 Founded in 2017, Rich Meet Beautiful is one of the quickest growing sugar dating sites, with positive reviews and a large user base for rich and elite singles looking for their perfect match. This site is aimed at connecting the rich sugar daddy individuals of the world together with their beautiful sugar baby partners. Rich Meet Beautiful is projected towards men and women of diverse backgrounds and net worth who all want the same thing — love and companionship, a relationship with mutual respect, intellect, love, and passion. The sign-up process on Rich Meet Beautiful is extremely simple and smooth. All you have to do is fill in your username, email address, gender, password, and birthday, and all of this are for free. There is no time limitation – you can use this free membership forever. However, to get full access to its features, you will need the Premium membership. The Premium membership is needed to send messages to other members, so it would be better if you start searching up potential dates or matches then proceed in getting paid membership once you set your eyes on specific users to contact.
PROS:
Large user base mostly in Europe
Advanced search and filters
Generous free membership
Modern designs
Verified members
CONS:
Not yet available in the US
No mobile app
Verdict
Sugar daddy websites and apps like Sudy are specially designed for the rich and attractive to meet and establish the ideal relationships that they want, be it long-term serious or casual, no-strings-attached. The relationship is mutually beneficial because both the sugar daddy and sugar baby are upfront with what they want and what they can bring to the table, usually, these will be more focused on financial and sexual aspects as these two will always come together when we talk about sugar relationships.
Although, I've covered quite a few sugar dating websites. But my personal TOP 3 would definitely be:
#1 — Seeking.com
#2 — AshleyMadison.com
#3 — SecretBenefits.com
Do take note that not all sugar daddies are old millionaires looking for mistresses or affairs. They can also be middle-aged men who are financially stable but not extremely rich. Success stories are also prevalent wherein sugar daddies and sugar babies finally get engaged or married, so it is not impossible to have a happy ending and really live out your best life with the help of these sugar dating sites. Even though there are lots of such sites out there today, as someone who wants to venture into this world or needs it to work better, you'd want to know the best of them out there, so you can just check out this article and try the sites listed and who knows, you might find the best sugar relationship around the corner.
All 75 Other Sites in This Category Worth Checking Out:
Top-5 Dating & Casual Hookup Sites That Actually Work in 2023 Perfect for ~20-55 year olds, with & without spouses! These are not some "fake" ones pretending to have girls, they are real, worldwide largest networks. Jump to Top-5 Dating & Hookup Sites Hey, I know that jerking off is quite exciting and cool. But… nothing […]