Updated on: December 5th, 2023
FriendFinder-X & 11 TOP Casual Personal Sites Similar to Friend Finder-X
What Is It All About?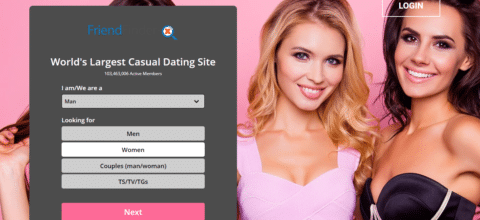 Friend Finder-x is one of the well-known sites for those who are looking for hookups and casual sex. It is managed by the Friend Finder Network along with its other platforms. Since it is under the Friend Finder Network, you can expect that the site has a lot of users. The site is not only designed for the singles looking for hookups or casual sex. There is also an option for couples and groups who are interested in different sexual setups. Also, the site is open for all sexual orientations and gender preferences there is. Being in existence for more than two decades already, the site has undergone a lot of changes and updates throughout the years. It has evolved from what seemed to be a dating site to its now-famous reputation of being one of the largest hookup sites.
Explicit is probably one of the most fitting adjectives that can be used to describe the site. There are a lot of erotic photos and videos of members on the site. You have options for cybersex or live cam chats. It also has a lot of features to interact with possible hookups fast and easy.
Signing Up
Registration in Friend Finder-x is a walk in the park. Once you click the sign-up button, you are redirected to a page. In there, you have to fill out the form that asks for a few personal information. You will then be given an activation link to the email address that you provided then you have your account.
One of the few information asked will be your gender, gender preferences, or if you are registering as a single person, a couple, or as a group. You are also required to make a short introductory headline – this will help market yourself. The rest of the information asked is demographics.
The next time you visit the site, you have the option to use your username and password in signing in or your email address and password.
Members
Friend Finder-x has been tagged as having one of the largest numbers of members in all casual personals all around the world. It boasts of millions of members worldwide and a couple hundred thousand active members on a daily basis. With these numbers, you will never run out of potential hookups. The site is female-dominated so it is a haven for flesh-hungry men.
A relatively significant number of these members are premium members which means they are willing to pay and shed some extra for an adventure. There are also a lot of professional models on the site to entertain others. They host live adult video chats and post nudities. You have the option to join their club for full access to their photos and videos.
For bigger chances of scoring a hookup, you can use the site's advanced search tool. Its search tool has many filters that you can choose from to narrow down your choices to your preferences. You can start looking for who's online as of the moment, by location, or by the kinks you enjoy.
Features
Because the site is managed by Friend Finder Network, you can expect the site to be full of features. Aside from the basic communication and messaging features, here are the rest of its more special features:
This is where you can find the site's professional models performing. Obviously, what these models are showcasing are erotic adult content. Verified members can also broadcast through this channel.
This site feature allows you to post your own article and interact with other users and groups. You can also comment on other people's blogs. This is actually where you learn a lot since members post their life experiences in this forum — experiences within and outside Friend Finder-x that are actually of help in the real world.
This is actually a game of some sort. In a roulette, you are shown pictures of the possible match and you are going to rate it if you find the person Hot or Not. When you click the thumbs up which corresponds to "Hot", this is automatically sent to that person. On the other hand, if you click the X button corresponding to "Not", you are just directed to the next profile.
This feature is restricted for Gold members only. In the Sex Academy, you get to learn a lot of things about sex and how to have better sexual experiences. There are various topics on sex that you can choose from depending on your interest.
If you are not up to some real person action, the site has a feature that allows you to watch adult movies. You can watch as many movies as you like. This feature is similar to other sites under the Friend Finder Network group.
Payment and Costs
The site is a little above average in prices compared to other similar casual personal sites. However, with all the features they provide, you can really get what you paid for. The site also provides for a lot of payment options such as cash, cheque, credit card, or direct debit.
As a free member, there a quite a number of features that you can enjoy but there are still restrictions on many features as well. However, as a Gold member, you can enjoy everything that the site can offer. You can buy extra tokens that can be used for the shows of the models.
Good and Bad About FriendFinder-X
PROS:
It has a helpful and effective rating system
Advanced search options
In-depth profiling
CONS:
No matching system; do-it-yourself matching
There are top up costs even to premium members
No mobile app available
---
11 TOP Casual Personals Websites Like Friend Finder-X: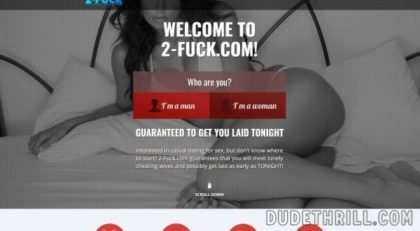 This site has great social networking site vibes, you won't get intimidated by its real purpose. Its interface is really simple it makes it so easy to navigate the site. 2Fuck has millions of members who are also looking for casual hookups. It is almost impossible not to get a match when you explore the site. One of the best perks of the site is that they have a lot of free features for free members.
Click here to read full review of 2fuck.com.
PROS:
Large membership; lots of women
Fast and simple interaction
Mobile App available
CONS:
Some ads for 'free' users
---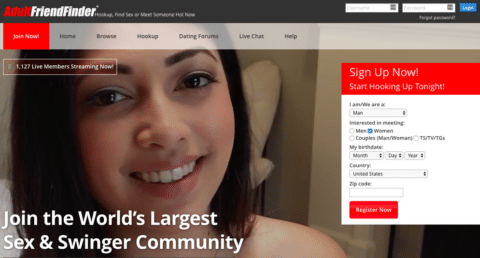 AdultFriendFinder has earned its spot as one of the popular casual hookups sites since it has been in the industry for some time now. Being one of the more established hookup sites, it has already gained millions of members. There is just too much sex on the site. It is literally a hybrid porn site and social media network which makes it easier to interact with other users and find a match.
AdultFriendFinder & its extended review here.
PROS:
Trusted site
App available for both Android and iOS
Lots of medium for expression
CONS:
Top up costs
Graphics on the site can be annoying
---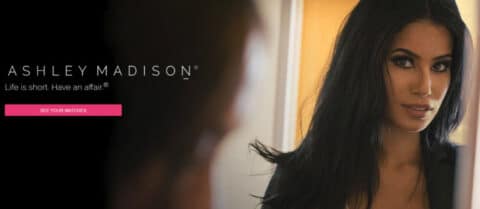 When you hear Ashley Madison, you are immediately reminded of extramarital dating. This has been the brand of the site for ages which surprisingly caught a lot of users. After almost two decades in the industry, it has not only catered to married people wanting to have a one-night affair. It has also broadened its market to singles who love to have casual hookups.
Want to know more? Check out our AshleyMadison review.
PROS:
Clean and easy to use interface
Large user base with a lot of active users
Helpful member feedback in profile
Extensive Profiling
CONS:
The issue on breach of security in the past
No matching algorithms
---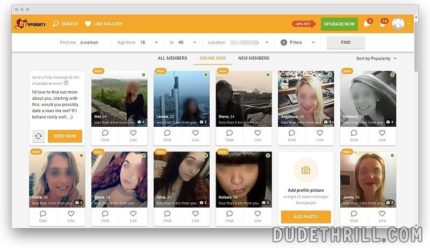 Be Naughty was established as an online dating site. Just like most of the dating sites, it has also become the haven for those who are looking for casual hookups. It is one of the most visited dating sites having an average of 13 million people visits every month. The site also has an app which is equally efficient as their website. You can look for possible hookups anytime anywhere. If you are still not convinced with the site, they have a portion in the site where users post testimonials on their experience with the site. You might be able to gauge your engagement with the site there.
PROS:
Affordable prices
Simple and straightforward interface
The app is available for iOS and Android for free
CONS:
Limited mediums for communicating
User profiles are not very extensive
---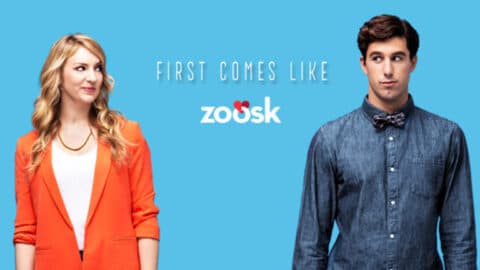 Zoosk has been the place for the young singles who are looking for casual hookups. It didn't merely provide for the night's satisfaction to some of its users though. There are a lot of users who actually ended up being together in a serious relationship. One of the site's top priorities is the verification of members' profiles. So you don't have to worry too much whether who you're talking to is a real person or not.
PROS:
It has an app available for both Android and Apple
Verified Accounts
High member activity
CONS:
The Messaging feature is only for premium members
Site appearance could use an upgrade
---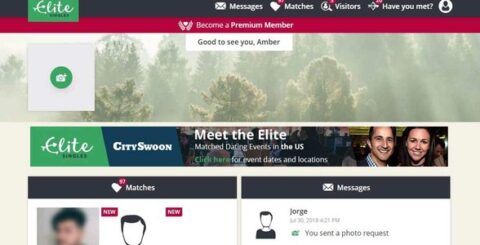 Elite Singles is a popular dating site for those who are looking for single intellectuals and academics. The site does not have as many members compared to other sites of similar objective since it has a more specific market. However, this is a good thing for those who do not want to spend so much time going through each profile one by one. Also, the site actually provides for matches that it thinks are compatible with you based on your profile. Its matching system is based on the personality test that you have to take for free.
Elite Singles & its alternatives here.
PROS:
Matching system
It has an app that functions as well as the website
Lots of smart people
CONS:
Long profiling process
Can be pricey
You have to pay to be able to see the photos of your matches
---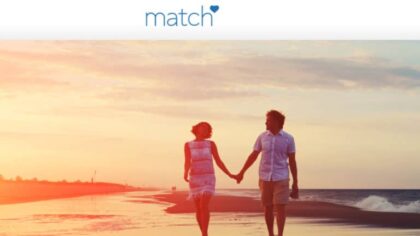 This site is for those who are still torn whether to jump into the serious relationship train or just hop on from one bus to another for the night's hookup. Match gives you the best of both worlds. Despite being in the industry for more than two decades already, Match has maintained its interface and features to suit the generation it serves. It has an equal distribution of male and female members. You will surely enjoy exploring the site.
PROS:
Its mobile app is free to download
High member activity
Registration is quick and smooth
CONS:
Messaging is only for premium members
No profile verification system
Sends a lot of notifications
---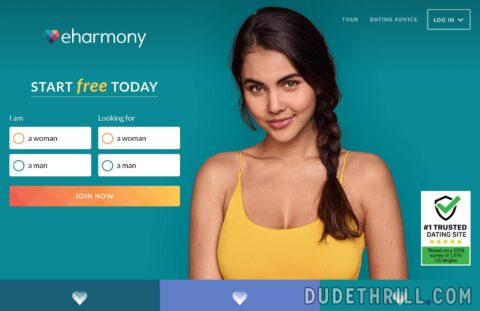 eHarmony is a dating site that uses compatibility matching algorithms to narrow down your options. The site is originally aimed to provide you perfect lifetime match. Being founded by a psychologist, it delves into something deeper than what meets the eye, hence the compatibility system. However, looking at other reviews, you can see that the site not only provides for long term partnership. Some lots have found friends and even hookups for the night on the site. The site has a lot of members that it can offer you different sets of matches every day.
PROS:
Systematic matching algorithm
It has an app with all the website features
Lots of payment schemes
CONS:
Long and tedious compatibility quizzes
Few mediums for communicating
You can only view profiles with your matches
---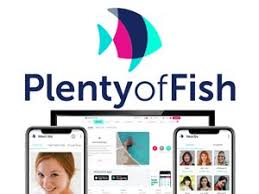 This site is one of the pioneering sites that offer to find love for single people. It has continued to evolve through the changing time. To date, Plenty of Fish (POF) has then gained so much popularity all around the world. It has millions of members that are male-dominated. Lots of its members are specific with their intent in joining the site and you can see a handful just looking for casual dates and not necessarily the serious stuff. Unlike other sites, communicating in POF is for free whether you are a premium member or not. It also has an app that is compatible with both Android and iOS users.
PROS:
Plenty of free services/features
Affordable price
Automatic sign out after inactivity for some time
CONS:
Some people could be fake
The desktop version is a bit overwhelming
---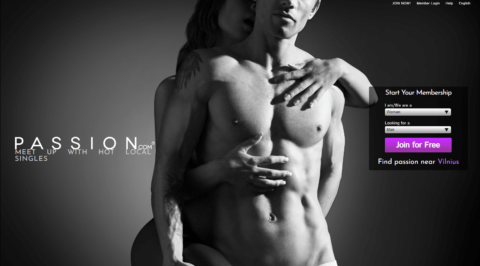 Passion is one of the first dating sites launched on the web. It has been established since the late 90s. The site has gained a lot of members from the long years it has existed and boast of the many success stories that started from the site. Despite being initially launched as a dating site, it has innovated and catered to people looking for different arrangements including hook-ups.
PROS:
Caters to all dating and sexual preferences
Established site
Lots of active members
CONS:
The site can be overwhelming
Can be a little confusing
---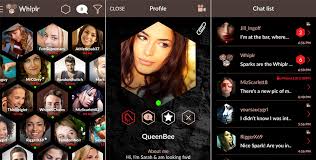 Whiplr is a place for those who are looking for hookups with kinks. It practically is a messenger with kinks based on their branding. Whiplr is an app that caters to people who, more than the casual sex, is into some extraordinary kinks. If browsing into plain dating apps bore you, this is the place for you. So much adventure awaits you here.
PROS:
Video chat feature
Interesting events you can attend
There are filters you can use to hide your identity
CONS:
There are glitches
Customer service is not very helpful
Conclusion
Whether you like your sexual adventure virtual or personal, you will never run out of possible places to go. There are a lot of casual personal sites such as FriendFinder-x that will give you the satisfaction you have been craving.
And as you can see — all of the alternative sites are great and worth visit as well.
Make sure to take a look at my favorite 3:
#1: AdultFriendFinder.
#2: AshleyMadison.
#3: and BeNaughty!
All 75 Other Sites in This Category Worth Checking Out:
Top-5 Dating & Casual Hookup Sites That Actually Work in 2023 Perfect for ~20-55 year olds, with & without spouses! These are not some "fake" ones pretending to have girls, they are real, worldwide largest networks. Jump to Top-5 Dating & Hookup Sites Hey, I know that jerking off is quite exciting and cool. But… nothing […]