Updated on: December 4th, 2023
Kippo Review
& TOP 12 Dating and Hookup Sites Like kippoapp.com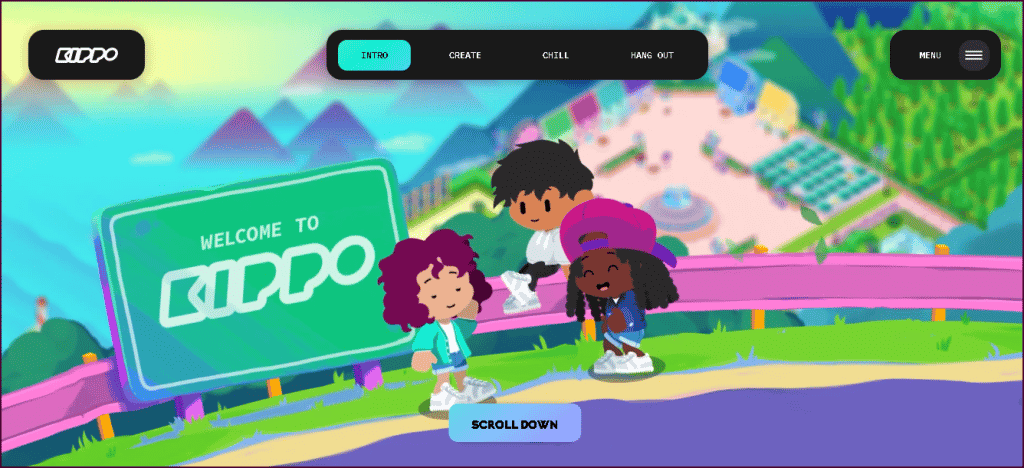 For today's feature, we'll explore one dating service seeking to appeal to a niche typically "disregarded" in the digital matchmaking world: gamers. As much as I disagree with the cliché that gamers are mainly "nerds," there is little reality to the rumors. If that's the case now, the big question is: where do introverted gamers turn to connect fellow singles with shared preferences? The answer is Kippo. This trendy smartphone Hookup and dating app serve as a full-fledged community portal. Kippo allows players and nerds to share their interests and find loving relationships. Sounds interesting? I'm sure it is! So let's start digging the Kippo app below.
Official URL: https://www.kippoapp.com
The Gamers' Exclusive Hub
Despite the increasing popularity, the strong affection for computer games is still considered a bit of an outcast amongst social circles. At their roughest, players bear the brunt of this disdain, yet plenty of gamers are equally interested in finding a long-term companion.
Good thing we have Kippo, a matchmaking and dating service for smartphone devices that allows you to meet new friends who share your desire for a particular community. Conceptualizing this app really runs the risk of making a point seem trite, condescending, or even humiliating to others.
Kippo, on the other hand, is a sleek and competent platform that allows you to show yourself uniquely and excitingly. Plus, the interesting fresh community center features elevate the Kippo app to the list of Dudethrill's top dating websites, solidifying its existing unique personality.
The Game is ON at Kippo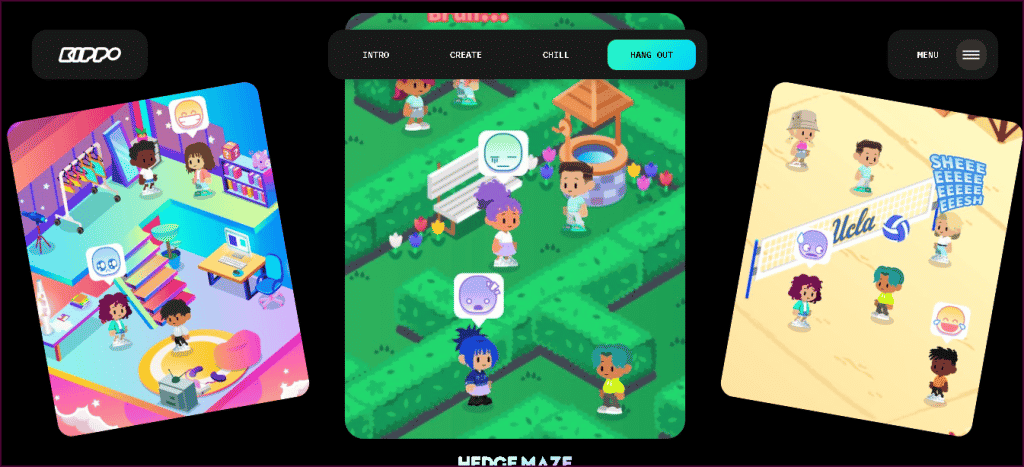 I don't know whether it's just me, but after using Kippo for the last couple of hours, it already has a special place in my heart. Sure, the app might be intimidating for gaming enthusiasts, but if you're serious about gaming but also looking for a love companion, Kippo is absolutely a fantastic choice. No questions asked!
Dating service Kippo exclusively works on smartphone devices. An android phone counterpart of the app is available for download. However, I tried it out on my iOs device. Unfortunately, signing up requires contact information and cannot be done through the website. What you can only do on its site is browse charming comic episodes with stories about romance and gaming. Sadly, that is the only extent of the content you can do on the site. I know Kippo is trying to promote convenience. But even if smartphone hookup apps are perhaps the handiest these days, most other sites also offer a windows version.
Good thing, Kippo has a striking aesthetic design that grabs your attention right away! Gaming programs might appear flashy, but Kippo has an appealing futuristic technology style with black backdrops and a few pinkish, shimmering electrical splotches scattered throughout. Coding in a text writer with plenty of dynamic graphics mimics writing texts and bio details. It displays uniqueness without even being pretty cringeworthy, an essential quality of a site like this.
Creating Your Account on KippoApp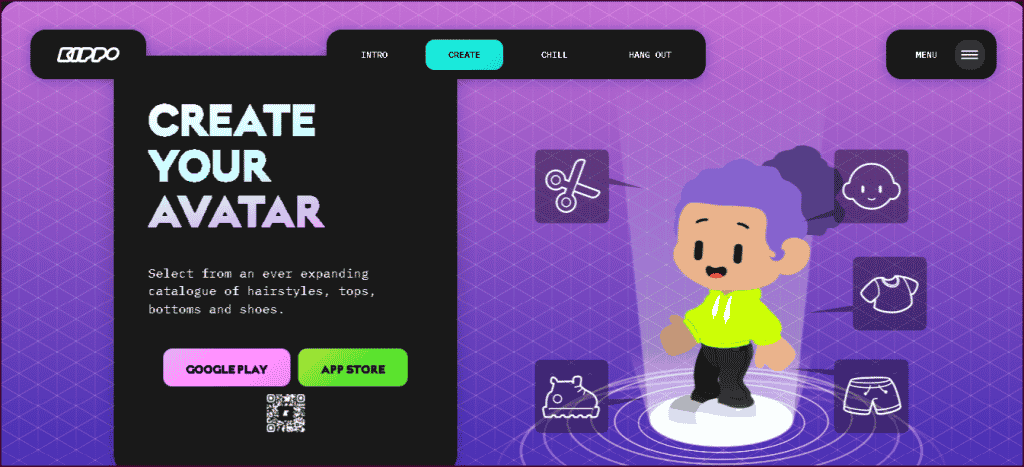 A standard set of details is required while creating your account at Kippo, including your location and other relevant information. Plus, uploading at least four authentic selfies or images is required when setting up. You may also extend your hookup selection to "Everyone" if you classify yourself as genderqueer or a non-binary person. Also, Kippo gives you much freedom by giving you opportunities to date or hook up by indicating if you're seeking a long-term relationship or not. Above all, you can also protect yourself from unsolicited texts by encrypting your messages.
Additionally, several online hookup services need you to answer several confidential questionnaires. This set of questions helps make accounts better, more exact matches, drives more accurate matching calculations, and enables you to get a reasonable grasp of someone you might be interested in dating. On the other hand, Kippo allows you to showcase your own sense of humor and nerdiness.
I used Kippo's extensive library to put together a shortlist of my all-time top videogames. For instance, your account includes cards, an appealing and personalized visuals, wherein you openly exhibit your nerd side. Having good AnimalCrossing and LeagueofLegends characters and your platform loyalty are all shown on these collectible card collections.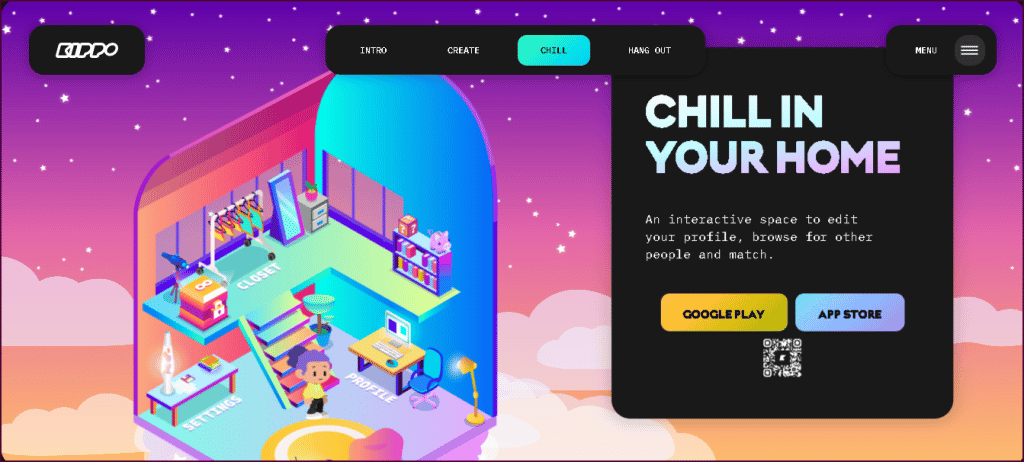 Alternatively, you could also construct a somewhat more conventional account page that briefly describes what you're searching for in hookups or relationship. So, for those who measure the chemistry of their potential partners depending on how often they enjoy playing Nintendo, this is the dating service for you. But to my surprise, even after broadening my searches, I still detected a significant lack of member representation in their mid-20s among the results I found.
But my admiration for Kippo stems from the company's sincere desire to help its introverted customers remains. I'm sure players will be pleased to know that this version suits their needs. Perhaps, the only lone snag that Kippo has is the playing cards since it's entirely voluntary. I glanced across accounts without cards whatsoever, and there were no other means to assess a possible match based on anything other than their appearance. Despite this, the fully developed accounts surpass those seen on other dating websites regarding content and aesthetic charm.
Membership and Account Limitations of Kippo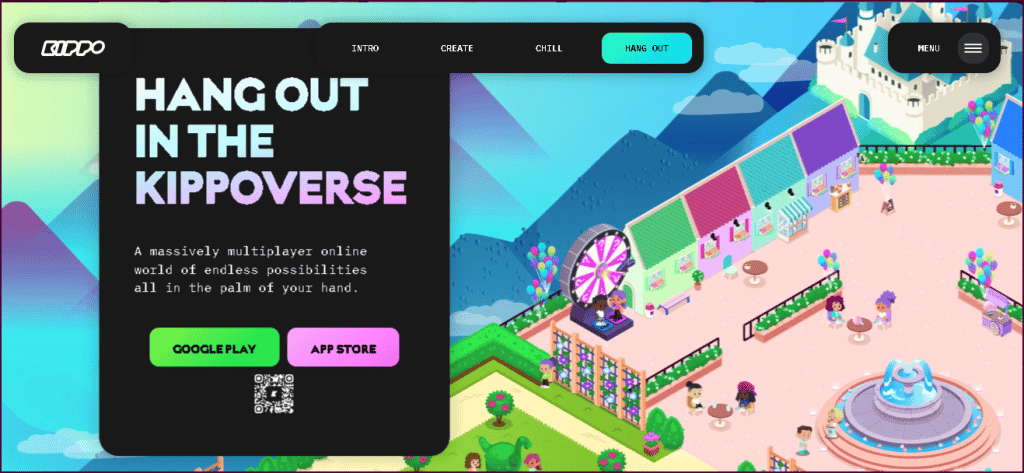 Kippo may be used for free; however, certain restrictions are placed on basic accounts. First, you're only limited to thirty swipes daily and a single free text for the unmatched user. Also, you're only granted a maximum of 3 cards added to your page if you have a basic membership.
But with Kippo Infinity, you can freely browse and message as much as you like without being restricted. You may include at least seven cards on your account and enjoy other perks. Currently, Kippo charges $10.00 monthly to use Kippo Infinity, but there are also six-month and twelve-month packages priced at $37.00 and $56.00, respectively. Personally, I think that's a reasonable fee for a dating service like this one. Typically, similar memberships from other sites charge at least two times more.
Features and Perks You Can Get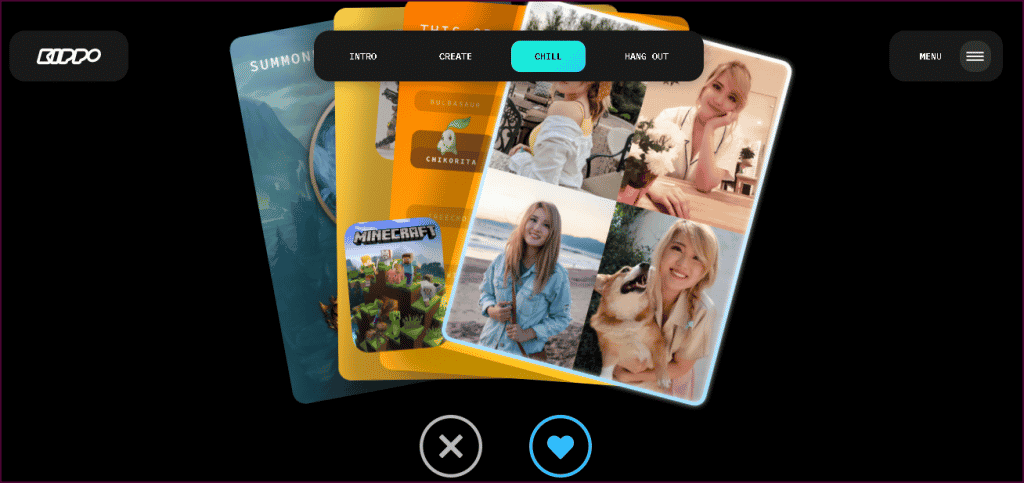 Kippo is the perfect place to meet like-minded geeks if you're seeking love or companionship. Perhaps more so, Kippo takes a step farther in making online interaction a new game-changer in the adult dating market than before.
Basic accounts will be unable to access this particular function. Nevertheless, it's an excellent opportunity to connect with fresh faces, form newfound friendships, and strengthen existing ones. Despite lacking a live chatting feature, you may always express yourself through instant messaging and move on to different channels to learn more about the folks you're messaging.
You have the privilege to swipe a maximum of thirty accounts every day if you're using the basic version of the Kippo app. But, paying for a paid service can get around this restriction. Simply slide to the "left" to indicate compatibility with the other person and "right" if otherwise. To see if there's chemistry between you, you're provided a short rundown of their interests, whereabouts, and age range.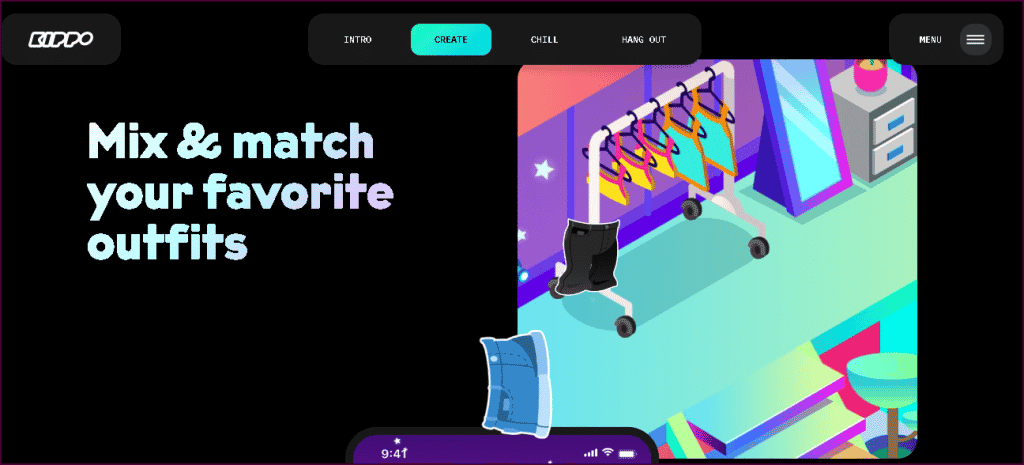 If you pay for Kippo Infinity, you'll have accessibility to an endless supply of prospective partners. Compared to the basic users who are limited to 30 account swipes daily, the premium perk boosts up your options. Without any constraints on how much you can swipe, getting better outcomes when looking for love is possible. But honestly, the perks for basic members are surprisingly a lot when you compare to similar websites' restrictions.
My favorite feature of Kippo accounts is the convenience it gives. As a matter of fact, its profiles can be customized with eye-catching visuals and has various means of highlighting your primary passions. This implies that potential individuals could discover you and the like. I think there is no nicer approach of letting fellow singles know what you're like than by posting a picture of yourself on a dating app.
Gaming and Dating Combo of Kippo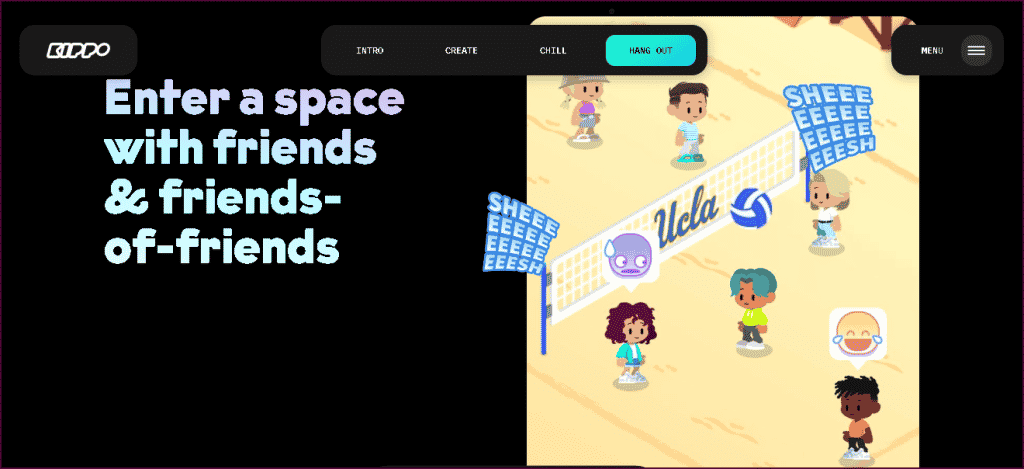 With its game theme, Kippo stands out from the crowd among similar matchmaking, dating, and hookup applications. With the addition of several innovative functions in the newly revamped Kippo, it is now more inspired and groundbreaking than it has ever been.
Introduce your dates to the Kippo Metaverse feature wherein buddies and possible love mates coexist in a dynamic digital community. It's perfect for online flirting because it has a two-way audio function. Honestly, this "metaverse" seems like a mobile game application since it is simple, bright, and overflowing with vibrant colors.
You can enjoy playing some relaxing games like tennis and go-kart driving, and you can do this while exploring the area. Certainly, no single item here is overly aggressive, and that's a big deal for those looking for dates. As everyone knows, exceedingly aggressive games can detract you from the genuine intention of initiating to meet somebody.
Moreover, Kippo presently allows players to personalize their characters' appearances. The company also wants to extend the platform's service with member-generated material markets in the near future. As silly as it feels, the best and most popular video games nowadays are more focused on socializing while the players are racking up the highest possible score. Perhaps, they are taking inspiration from Kippo. So, obviously, when it comes to matchmaking apps, Kippo's ingenious concept and features created a genuinely exceptional experience.
Pros and Cons of Kippo
PROS:
Sophisticated and visually appealing design
Profiles are detailed and showcase your true geeky side
Paid subscriptions are affordable
Focus on socializing and gaming
Convenient and simple
CONS:
Only audio communication is available
No website
Only available as an app
---
TOP 12 Dating and Hookup Sites Similar to KippoApp.com: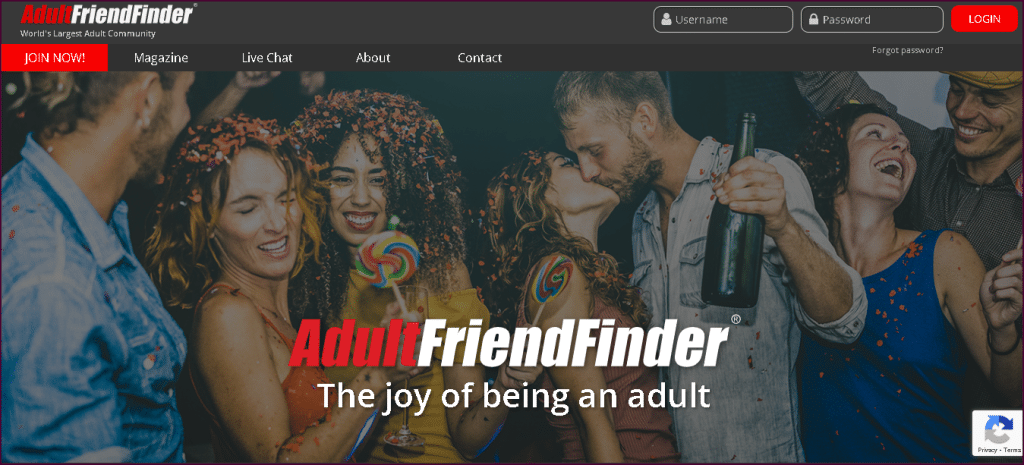 The Adult Friend Finder website is famous all over the world. It has more than eighty million members desiring erotic interactions with multiple women. Similarly, it provides numerous flirtatious relationships, such as casual connections, monogamy, couples, fuck buddies, and many more.
Indeed, this is an excellent experience that spices things up in the bedroom, especially between open-minded people willing to examine their sexual orientation. Finally, registration is relatively stress-free and straightforward, so members finish it in less than five minutes.
Here's the full review of AdultFriendFinder.
PROS:
Registration is free and fast
The members of the website are active in looking for casual hookups
Plenty of options in terms of communication
Watching videos and viewing images are free
You can write blogs and engage in a group conversation
The app is available for download and compatible with both iOS and Android devices
CONS:
The number of male participants is larger
Limited options for free basic accounts
---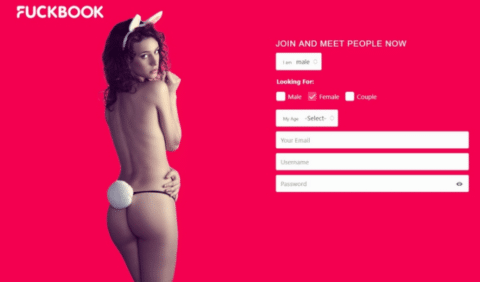 A perfect website for casual relationships and sex hookups is called FuckBook. Here, you are given opportunities to find swinger encounters, sex dates, and many more. This is convenient for people seeking a no-strings-attached relationship as quickly as possible. From the name of this site itself, you know exactly what you are getting into once you scroll through the platform. The interface and features of the FuckBook are straightforward and convenient compared to other swinger dating sites on the internet.
Click here for FuckBook full review.
PROS:
Profiles created are numerous
The website has a design that is easy to navigate and use
Signing up is fast and instant
Membership is affordable but with lots of advantages
CONS:
There are annoying advertisements on the site
---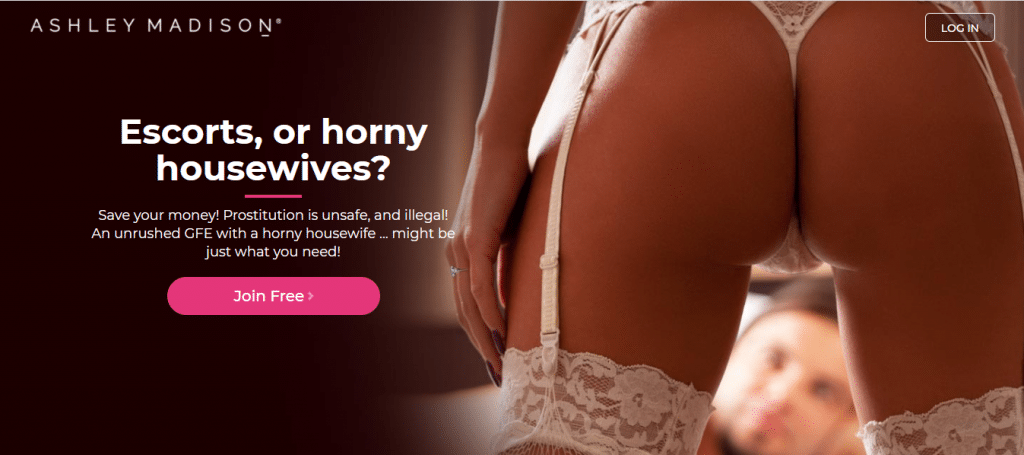 Top-notch website in terms of hookups and adult dating, Ashley Madison has been around since 2001. If you are in a monotonous relationship or want to get out of the routine of married life, then this website is just right for you. Indeed, all types of sexual affairs are welcome here, and no one will judge you. Also, the members can engage with many members across the world and enjoy sexual entertainment.
Above all, Ashley Madison listens to its members' feedback and the changing demands of people's lifestyles to improve their features. Everyone is free to explore all types of relationships, including polygamy, threesomes, and many others. Thus, Ashley Madison remains on top of the game despite the competitive industry of online dating.
PROS:
Encourages the members to upload discreet photos
The site offers free registration and follows a simple process
Protection of images and sensitive data from spams
You can download this through Google Play and App Store
Low storage requires and will not occupy too much phone storage
Members are enormous and from across the world
CONS:
Several accounts do not provide details about themselves
---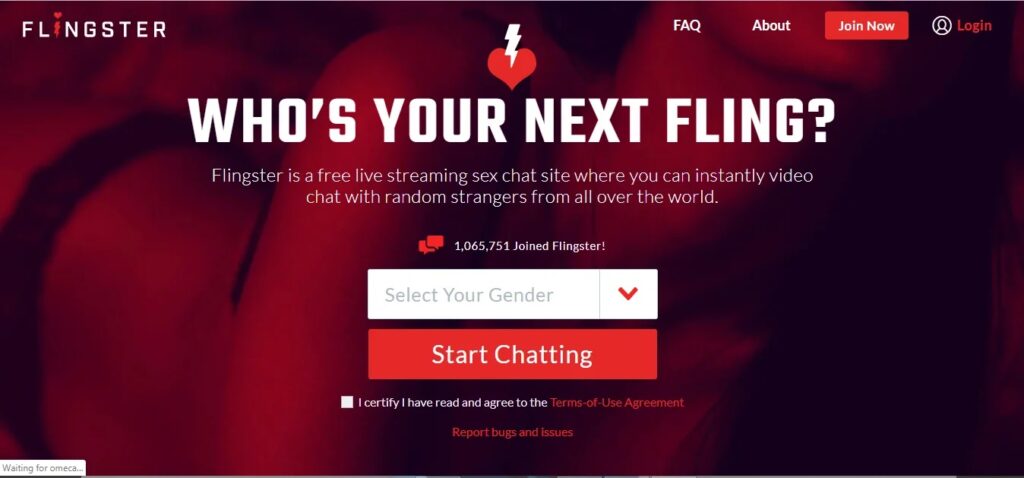 Flingster is an adult dating website for meeting, hanging, and making out with singles. On this website, the application process is indeed speedy and convenient. So, it won't be wasting much of your energy at all. Compared to several other dating websites, even free accounts can use messages and video chats without paying.
On the other hand, paid subscribers have additional features that are indeed unique. Meanwhile, Flingster similarly provides discreet identification while chatting before you consent to a spontaneous, quick fling.
Click for a full review of Flingster.
PROS:
Unspecified character is a choice
Everybody is excellent regardless of sexual orientation or gender
The sign-up procedure is available and relatively simple
The site's design is simple; however, understandable to navigate
CONS:
There are occasional phony profiles reported
---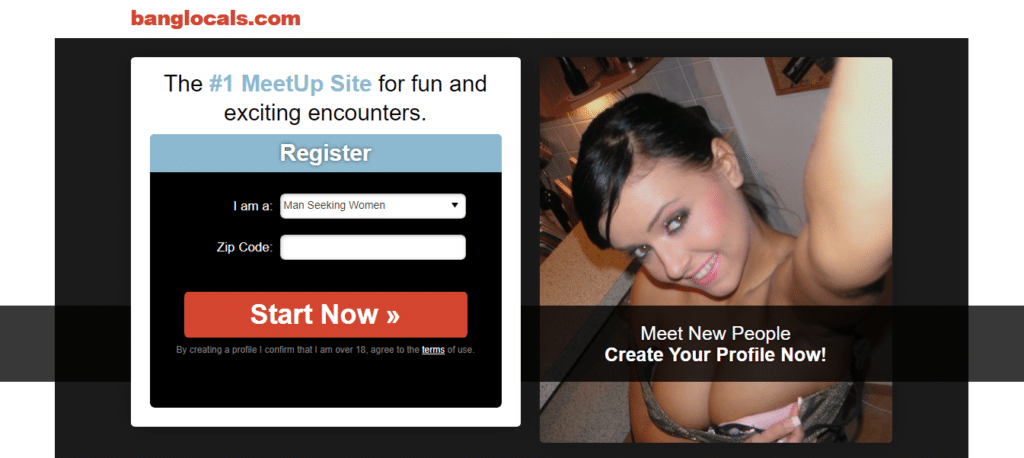 Banglocals is a must-visit website for people looking for a perfect match for sex, dates, and casual affairs. Regardless of the number of competitive websites out there, it has remained on the top spot today. Indeed, our lives are a shitload of work and stress. All we want is relaxing and calming ways to release it. Certainly, a great buddy who will stimulate our sexual desires can make life full of enjoyment. Good thing, Banglocals is a sex dating website that uses a simple process in registration. So, everyone will right away experience pleasure. Indeed, everyone has the chance to find a hot, sexy mate.
PROS:
People can create a sex date network
Free to search profiles of other members
View galleries of images and videos
People can give ratings to hot members
Registration is free and easy
Encourages to post personal images or upload public content
You can contact people through text or e-mail
CONS:
No x-rated videos
No trial period
---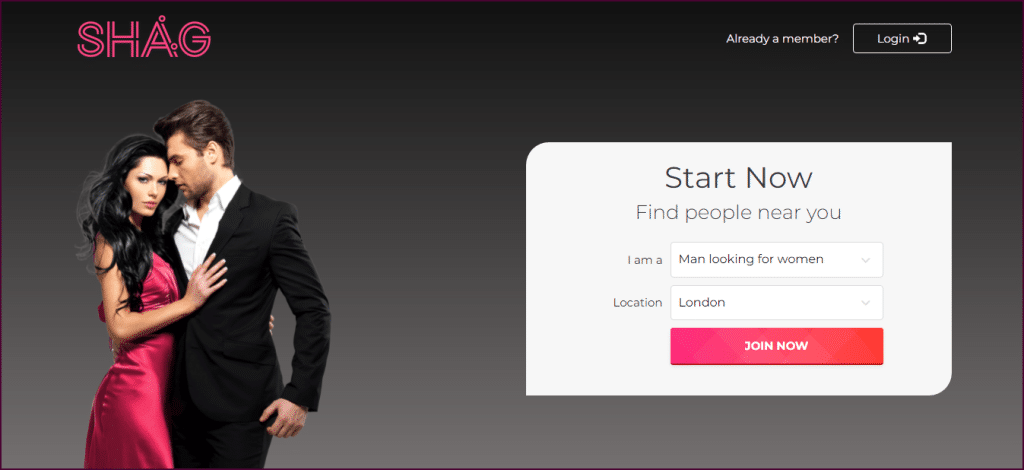 Just like other hookup and dating sites, Shag uses private messages for communication and interaction. You can enjoy sending unlimited messages to potential hookup matches, flirt all you want, and stay connected whenever you wish. Currently, the site is expanding its coverage from the United Kingdom and the rest of the world. I bet you can find suitable matches across different places and countries.
PROS:
Large membership pool
Great features
Easy hookup process
Registration is free
Design is simple but easy to navigate
Lots of perks for premium members
CONS:
Requires Membership and credits to send messages
Limited free features
---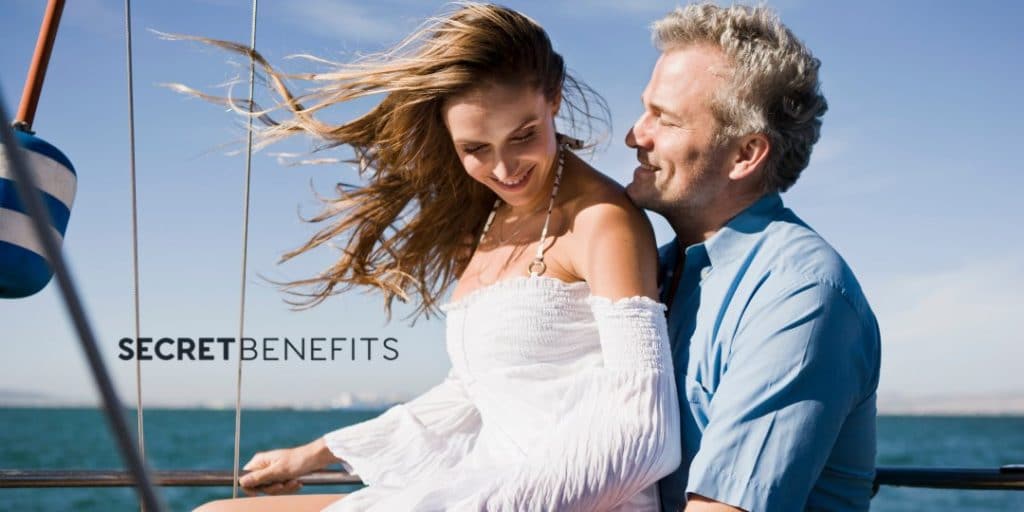 One of the primary goals of SecretBenefits is to establish formal deals and relationships with SugarDaddies. They will provide funding and support to sugar-babies in exchange for love, affection, and loyalty. Although SecretBenefits is a hookup website, it is not really the pretty typical one you see lurking online.
It contains a long list of SugarBabies and sugar-daddies of all types and has proven to be a reliable resource for seasoned daters and newcomers to the field. So, if you're feeling curious and oddly interested in the sugar-daddy lifestyle, or you're a charming girl interested in being a sugar-baby, SecretBenefits is definitely a hassle-free solution.
Take a look at SecretBenefits review.
PROS:
Plenty of babes
Easy and short sign-up process
Profiles undergo authentication
Women are free to use
CONS:
---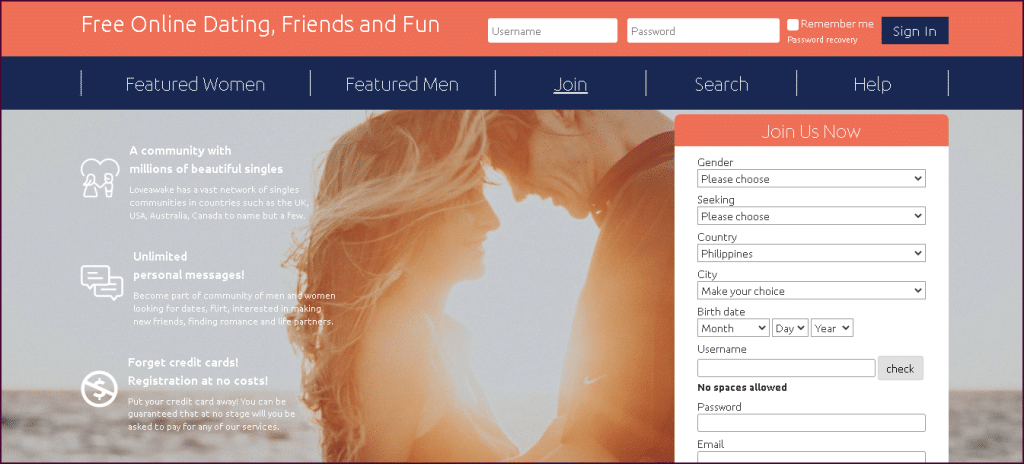 LoveAwake is an entirely free worldwide matchmaking service. It already has a big following in the US, UK, Canada, Philippines, Australia, Malaysia, South Africa, Ireland, Germany, and Singapore. There is no doubt that LoveAwake is now among the world's most recognized online sex dating and matchmaking websites since founded in 2008. Its most appealing feature is its free feature. I swear to all gods, this site promises you will certainly not encounter hidden charges.
PROS:
Millions of users worldwide
It covers different cities and countries around the world
Free to use
Easy to navigate
Communication is effortless
CONS:
Some reported catfishing accounts
Loading takes awhile
---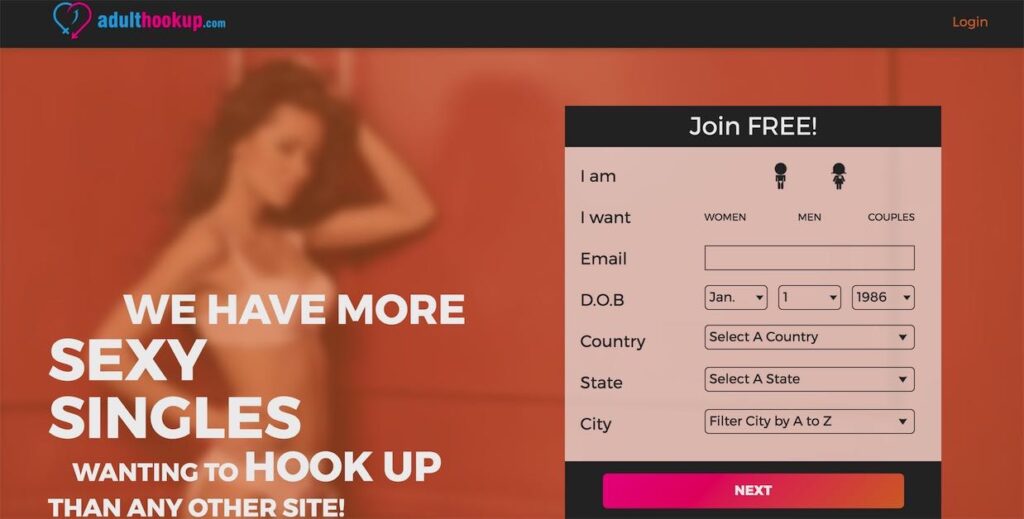 Adult hookup is a dating website that will indeed surpass all your expectations in terms of hookup and dating. Regardless of being new, the Adult Hookup website provides excellent ratings in giving a pleasurable and convenient experience among its members in finding a match. The website has a very stylish design and is simple to use.
Also, more than millions of its members are actively engaging in sexual connections every day. Indeed, there are many forms of communication between members, including video chats and instant messaging. Above all, Adult Hookup commits to giving its members the best sex and matches of their lives. Thus, they offer a 100-day Guarantee program that assures you to have sex less than this duration.
PROS:
SSL certificate and encrypted service used for Payments and transactions
New users can benefit from the free trial membership
An enormous collection of users worldwide
CONS:
Vast and distinct components of the site are available for premium members only
---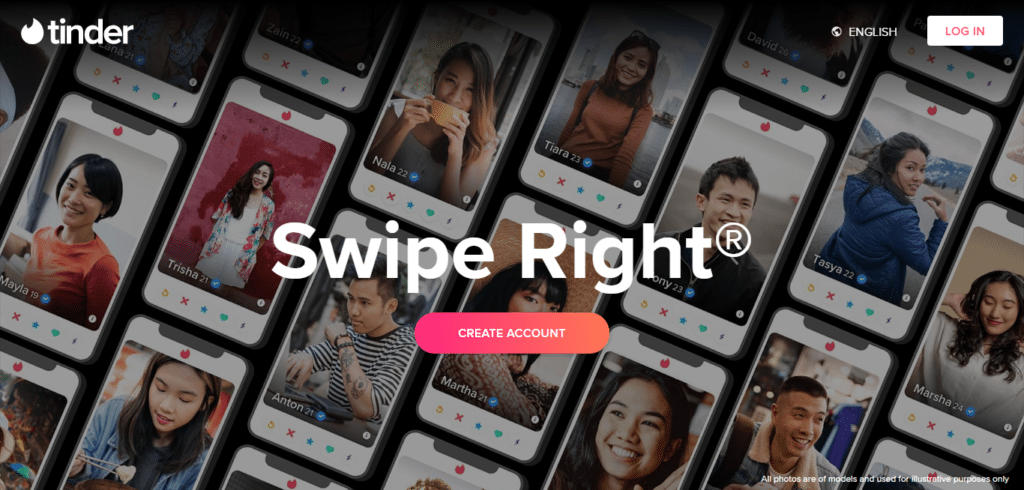 Tinder is a sex dating app that allows you to use its features for free. Several of its features and services that other dating apps provide for a price; in Tinder, all are free of charge. Such as sending messages, downloading, uploading photos, and locating nearby members are all available for free.
Because of this, the app gained more than a million subscribers worldwide. Thus, it also opens up the chance of finding matches faster. Additionally, many of its members are into casual fun and activities. So, if sex, flirting, and casual affairs are what you like. Certainly, you can find it all here on the Tinder app.
PROS:
Matchmaking system uses locations
Free sending of messages
Free uploading of photos
All members can access video calls for free
There are millions of members to check out
Active members are high every day
Very easy to use
Fast registration process
CONS:
Some people do not respond to messages
Only has 100 swipes a day
---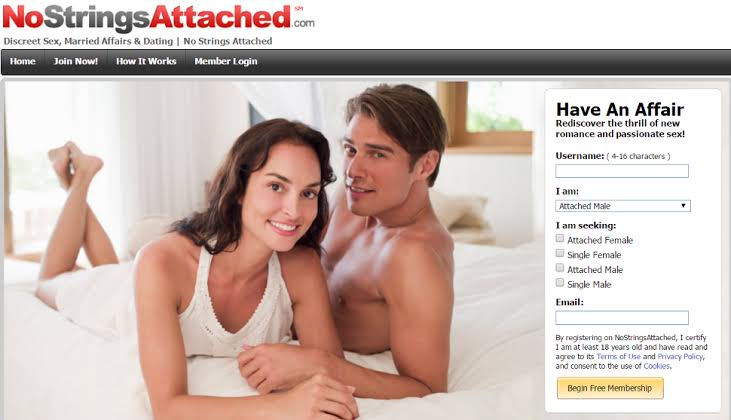 This hookup/dating website was created for persons who desire anonymous sex without the worry of being caught. It's a perfect spot for those who are already committed, engaged, or in a long-term relationship to enjoy intimate moments with others without terror or worry of being prosecuted for an affair. NoStringsAttached has a robust online presence, an excellent user base, and responds to everyone's unique demands. In other words, getting a bang every day is just an understatement.
NoStringsAttached review here.
PROS:
Well-designed websites
Innovative algorithm for matching members
Simple layouts and easy navigation
Valuable features that make hooking up easy
Tips and guidelines to cheat is a unique feature
Anonymity and privacy are top-notch
Plenty of active members
CONS:
No app available
The website has no multiple languages option
---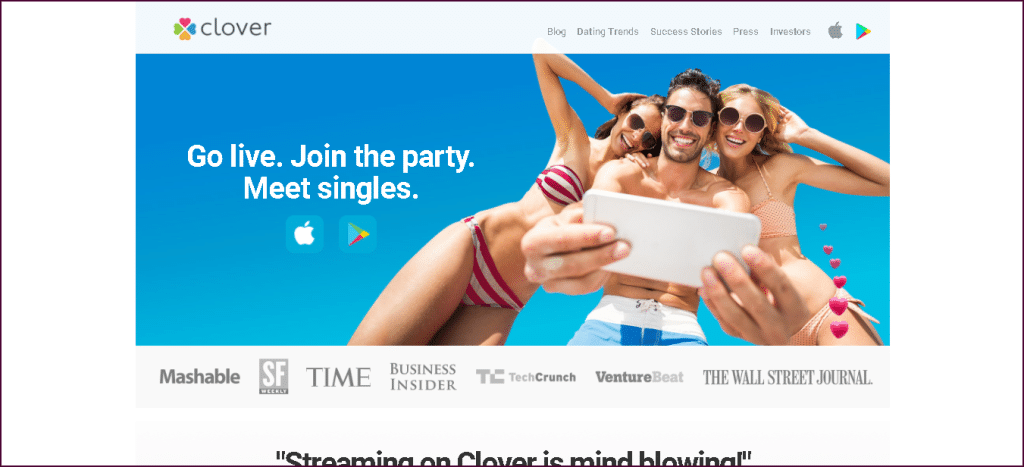 Clover is a stand-alone platform that possesses a distinctly unique identity, although drawing inspiration from social networking in numerous ways. This popular dating site combined all the necessary ingredients for an effective social network and dating features in one place. With this, Clover was able to promote and focus on communicating and developing "actual" relationships.
Check out the review of Clover
PROS:
Thousand members worldwide
Numerous features to communicate
It has a live chat and video streaming
Amazing navigation
Free registration
Lots of unique features
Affordable membership
It has plenty of free features
CONS:
Requires membership and subscription
---
Last Word
Gaming and dating are two amazing things I never expected to be a good blend of entertainment. I know many of you are computer and game geeks, and having a platform that allows you to enjoy your passion and share it with fellow nerds is such a fantastic perk. Good thing I stumbled upon this Kippo app; otherwise, I won't be having the best time of my life. For all the geeks and weeds out there, you now have a dream dating destination that provides features and services for your needs. I'm sure it never crossed your mind to have an exclusive-geek app before, but now you do! So, don't miss this chance to visit Kippo today!
All 75 Other Sites in This Category Worth Checking Out:
Top-5 Dating & Casual Hookup Sites That Actually Work in 2023 Perfect for ~20-55 year olds, with & without spouses! These are not some "fake" ones pretending to have girls, they are real, worldwide largest networks. Jump to Top-5 Dating & Hookup Sites Hey, I know that jerking off is quite exciting and cool. But… nothing […]