Updated on: December 10th, 2023
Project Eros
& 12 Must-Visit Sex Chat Sites Projecteros.app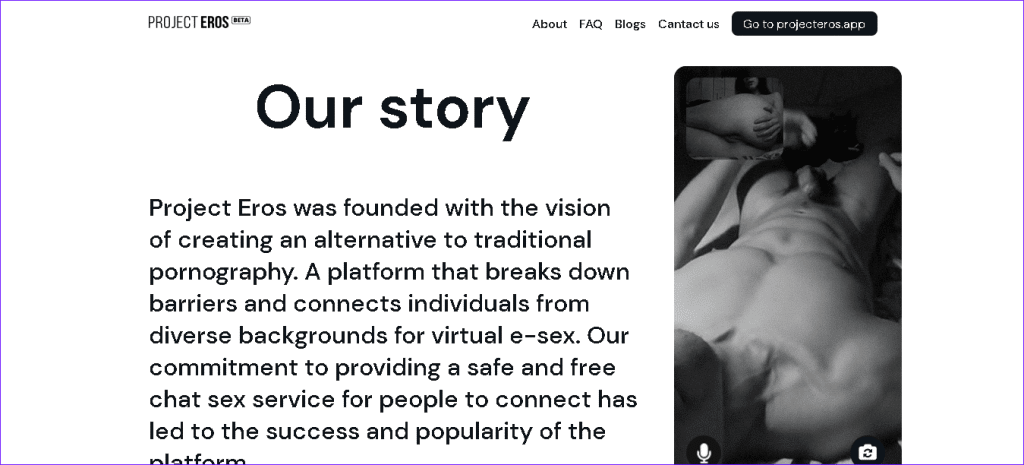 Today, we're up for a wild ride as we delve into the intriguing world of the Projecteros.app — the hot, spicy, and oh-so-controversial e-sex sensation with tongues wagging worldwide! This site is armed with an algorithm on a mission to unite your wildest desires with that special someone from across the globe. It's like a mysterious lottery, but instead of winning a million bucks, you hit the jackpot by getting paired with the man, woman, or intersex partner of your dreams! But, as with any daring endeavor, some questions exist. Can we indeed find that one person who matches our quirky kinks? Or is this just another regular day? Join me as we unmask the secrets of the Projecteros.app below.
Official URL: https://projecteros.app
Taking Sex Chat Fun to A Different Level with Project Eros App
Hey there! Buckle up because today, we're diving deep into the ever-changing landscape of one-night stand dating, where wild fantasies and electrifying encounters come to life! I get it; hookups and sex scenes can be entirely a rollercoaster ride, and staying motivated can feel like a challenge when you have access to a world of engaging scenarios and enticing partners at the mere tick of your mouse.
Most of the time, you spend hours preparing physically to meet someone you clicked with, only to find yourself in a mundane conversation, wondering if staying home and watching porn would've been a better choice. We've all been there! But fear not because the virtual hookup world is evolving rapidly, and many exciting websites strive to revolutionize the one-night stand game. They promise to help you find exactly what you're looking for – from body shape to sexual preferences – without all the hassle of traditional dating.
Now, before you begin rolling your eyes and thinking, "Who has time for this?" – worry not! Yours truly, Dudethrill has taken it upon himself to explore the latest and greatest in the NSFW hookup scene, all to keep you updated! I'm on a mission to separate the gems from the duds and trust me, I've seen it all!
Is It Worth The Hype? Checking Out Algorithms and Matching Power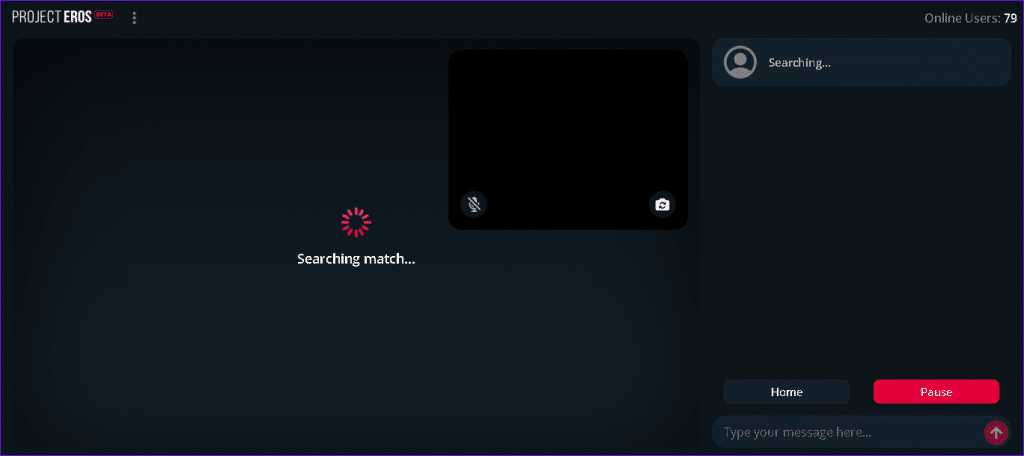 Enter the hot topic of the day: Projecteros.app – the mysterious sex chat website that claims to match you with your dream partner, be it a girl, trans, bi, or guys man. It promises to deliver your most hardcore fantasies through virtual encounters with strangers via webcam. Sounds like a wild ride, right?
But hey, I wasn't going to take their word for it; I had to dig deeper and see if this was the real deal or just a letdown waiting to happen. After all, we've all been tricked by fancy algorithms before, like when we thought we'd get matched with a sexy goddess and ended up with something that made us question our life choices!
So, I'll guide you through the compelling twists and turns of the Projecteros.app. Will it be a breathtaking ride that leaves us begging for more, or will it be a bumpy road that makes us want to hit the "back" button faster than a speed demon on steroids? Who knows!
The Concept of Project Eros and How It Became the Talk of The Town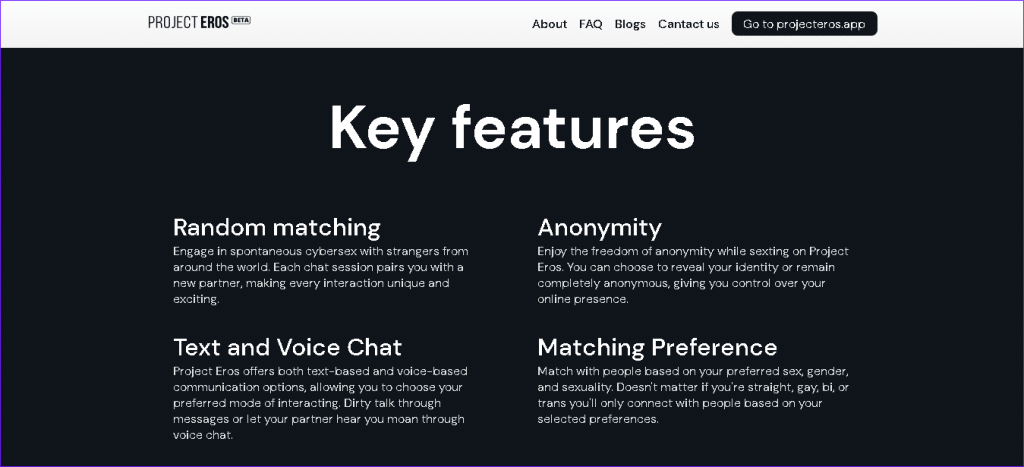 Let's talk about the new kid on the block – ProjectEros! This fresh-faced adult hookup site strutted onto the scene in 2023, currently in beta form, but hey, let's not judge a book by its cover, right? As a seasoned reviewer of countless adult platforms, I was excited to check out the page and see if it could live up to the hype!
So, does this tempting platform really work? Well, hold on tight because here comes the fun part! You tell the site what kind of sex chat partner you're yearning for, and their algorithm does the rest – hooking you up with horny strangers. Once the cam connection is made, you can let your naughty side loose and indulge in mind-blowing virtual encounters. And here's the cherry on top – it's accessible for free! Yeah, you read that right, accessible and freaky! It sounds like a party, right?
Testing ProjectEros and See If it Lives Up To Its Claims and Expectations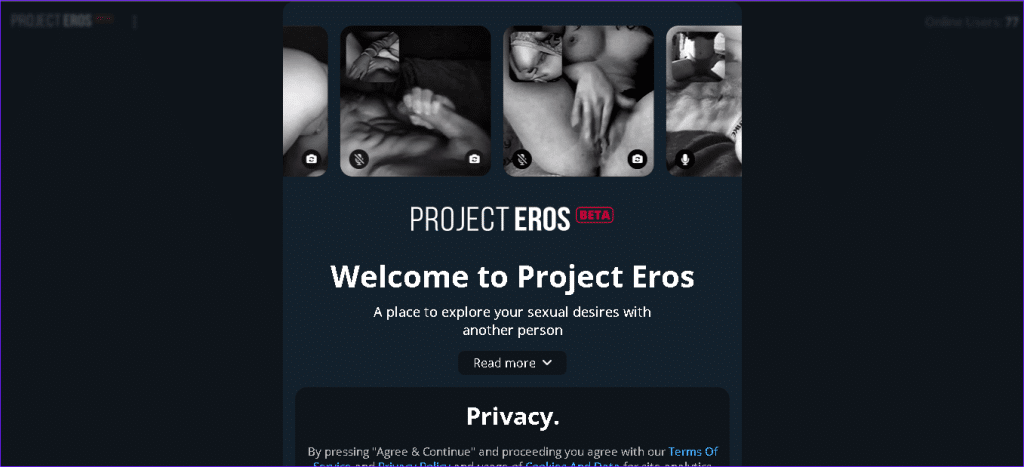 I decided to whirl ProjectEros and see if it lives up to its promises. When I landed on the page, I was greeted by a search form eager to guide me toward my first sex chat adventure. The section was about myself, and it felt like a wild questionnaire, asking about my orientation or gender – no holding back here!
Then came the user-matching feature, where I spilled the beans about the possible sex chat mate of my dreams. With camera access required for the webcam action, I had reservations, especially when most of them didn't seem to work correctly – a slight hiccup in the grand plan, you could say!
Finally, with the anticipation building up, I clicked the button, eagerly waiting to be matched with the virtual vixen of my fantasies. Much to my dismay, it turned out that the site had other ideas – every time I tried to find my perfect match, all it did was reload! Talk about a buzzkill!
So there you have it, folks – my escapade into the intriguing world of the Projecteros.app. While the premise was promising, the execution hit a rough patch. But hey, every grand adventure has its ups and downs, right? Maybe, just maybe, with some fine-tuning, this site will soon become the treasure trove of sex chat encounters we've all been waiting for! But for now, let's keep our fingers crossed, explore other exciting avenues, and never forget that the true adventure lies in embracing the unexpected twists and turns along the way.
Eye-catching Design But Not The Smoothest Navigation Feature I Experienced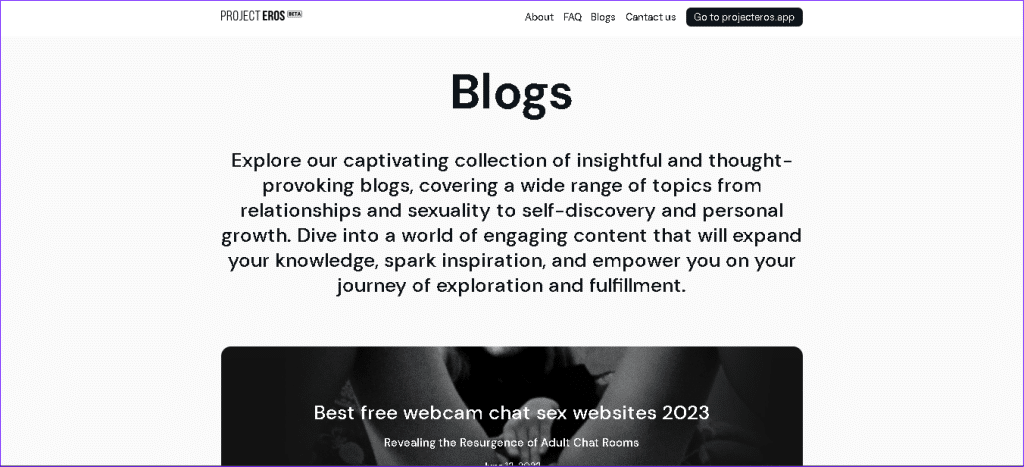 Let's talk about the futuristic world of the sex chat craze – it's like virtual intimacy on steroids! And when you're dealing with such cutting-edge stuff, you know the site's gotta have a sleek, modern look to match. Well, fear not, because ProjectEros nails it in the appearance department!
When you land on the site, you're greeted by a small but eye-catching logo. It's simple yet effective, featuring the site's name in bold, with a cool sticker proudly proclaiming its beta mode status. It's like the site is saying, "Hey, we're new and exciting, and we're here to rock your world!"
Now, we've got the main menu that unveils valuable features like contact information and a helpful FAQs section. Unfortunately, when I clicked on them, they were playing hide-and-seek with me – they didn't want to work, leaving me hanging. On the flip side, a nifty ticker supposedly displays active users. Well, let's say those numbers were taking a stroll on a Sunday afternoon – not much change, just hovering between 60 and 70 active users. Come on, ProjectEros; it's a worldwide sex chat site – let's pump up those digits and make it rain!
Things That People Adore About Projecteros.app and What More They Can Do to Improve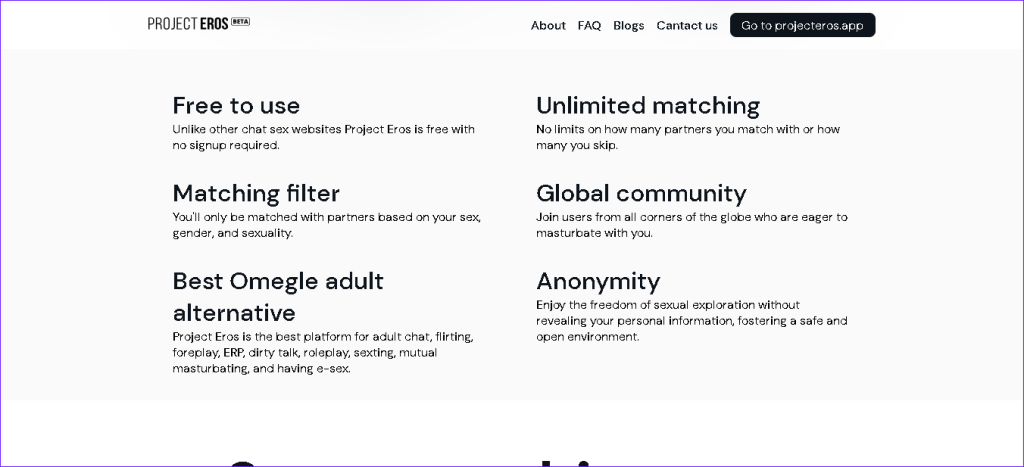 You know what they say – even when a site has a bad hair day, there's always something to appreciate. And in this case, we're talking about the dazzling beauty of aesthetics! But wait, hold your horses – I'm not talking about some fancy runway show; I'm talking about Projecteros.app and its drop-dead gorgeous design!
Oh yes, my friends, this site knows how to dress to impress! With its stylish and inviting design, you'll fall head over heels for its sleek looks. But here's the plot twist – while it might be all glammed up on the outside, don't let those good looks fool you! Behind the scenes, ProjectEros' backend is having a total meltdown – like when your favorite celeb has a fabulous red carpet look but is secretly struggling to keep it together! Yep, that's the ProjectEros site for you!
Anyway, let's focus on the bright side – those aesthetics! They've got it going with a tech-focused charm that makes you want to dive right in. It's like a seductive siren, luring you into its virtual playground with promises of e-sex delights! With a stunning design, there's hope they'll sort out the backstage drama and deliver the e-sex extravaganza we've all been waiting for. So, for now, let's admire the beauty, hope for some technical miracles, and cross our fingers for an encore worth remembering!
Not-so-perfect Sex Chat Service and Off To A Bad Start!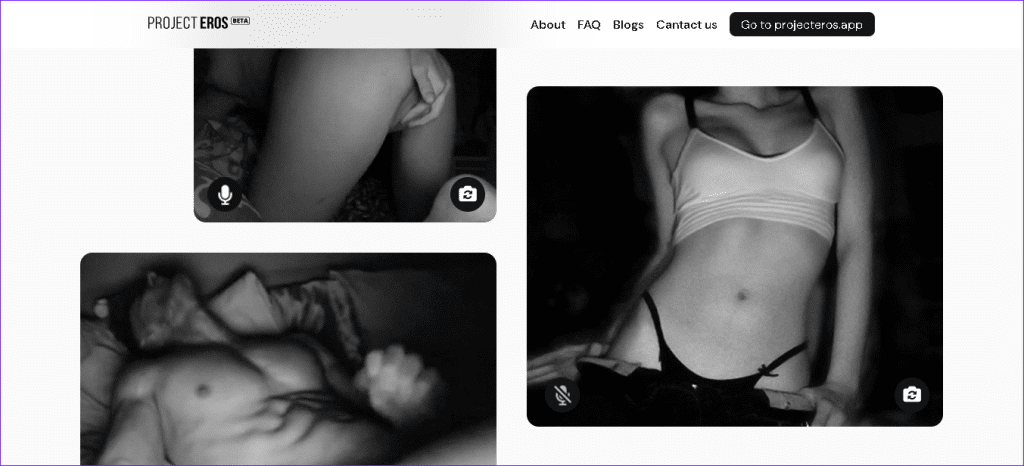 Now, when I say nothing works, I mean absolutely nada! I mean, come on, how can they claim this a "beta" if it feels like they're still scribbling the blueprints with crayons? It's like watching a disaster unfold in slow motion; trust me, it's not a pretty sight!
Picture this – you arrive excited, hoping for some e-sex magic, and BAM! Nada! The main attraction of this site, the one thing it's supposed to do – connecting you with some spicy action – well, it's an epic fail, leaving you scratching your head and wondering if you've entered a virtual ghost town. Also, don't get me started on that user ticker – it claims there are peeps online, but who are we kidding? Ain't nobody got time for a site that's serving up a big ol' plate of nothing!
Meanwhile, here's where the disappointment hits rock bottom — adjustable filters, or should I say lack thereof? Seriously, that's it? Honey, we live in a world where sex chat platforms offer various flavors – girls, guys, couples, you name it! And the best part? They let you sort it using a shitload of factors – from hair color to sexual kinks, even types of pussy! Now, that's what I call a real feast! Also, ProjectEros the links to the "About," contact information, and FAQs! But here's the kicker – they're like fancy doors leading nowhere! Click, click, and still nothing! Such a letdown!
Some Suggestions That Could Level Up Your ProjectEros Experience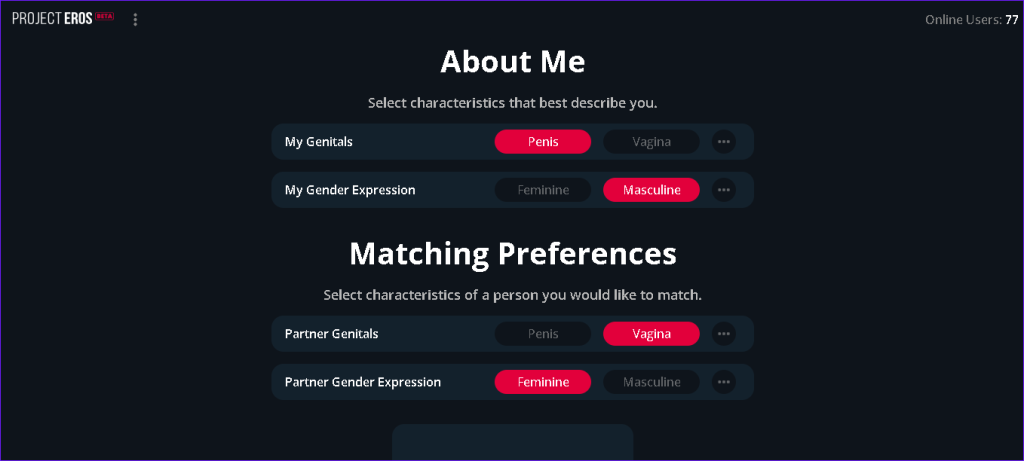 Listen up, folks, because if you intend to hit the jackpot with an e-sex site, you must get your act together before hitting that launch button. You don't want people shaking their heads and saying, "Oh, Projecteros.app? That's a fancy name for a site that doesn't even work!"
Picture this – someone lands on your site excitedly, ready to dive into some steamy action, and BAM! The disappointment hits them like a ton of bricks. They're out of there faster than you can say, "virtual pleasure." And just like that, your bounce rate skyrockets, and your dreams of e-sex domination are left in the dust.
So, if you wish to stand out in this wild virtual jungle, bring your A-game! Those search filters need some serious spicing up. Get your gears grinding, polish that site until it shines like a diamond, and unleash the ultimate e-sex paradise that people won't resist. And when they talk about you, they'll say, "Oh, Projecteros? That's where the real action is!"
Pros and Cons of Projecteros.app
PROS:
Great website design
Cool concept with a promising start
CONS:
The site loads slowly and keeps failing
Lacks features
Needs Improvement
---
12 Must-Visit Sex Chat Sites Similar to Projecteros.app: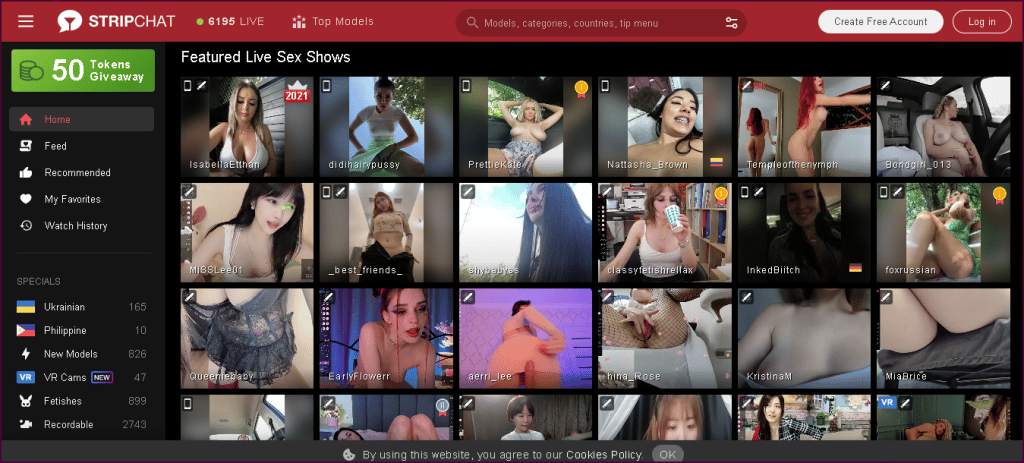 Stripchat, which has been around for five years, has successfully grown into the top 10 best adult platforms and continues to give superb quality and services, making everyone love the site a little more. One great feature that Stripchat offers is that users are not only limited to communicating with models but can also chat with other users. Also, there are plenty of models registered on this website, most of whom are professional porn stars. With its pornographic nature, Stripchat is already a reputable and credible cam site; wherever you are, everyone can enjoy sexual pleasure at their own pace.
Here's the full review of StripChat.
PROS:
A long list of beautiful models on the site
Simple, cool, and attractive website design
Users are allowed to forward private messages
The website is easily accessible and user friendly
A wide selection of live sessions and videos
Extensive FAQ page
FREE view and chat functionality for guests
CONS:
Unregistered members get constantly reminded via pop-up messages to sign up (which gets annoying)
English is the only available language feature
Private message chats are exclusive for paid memberships only
---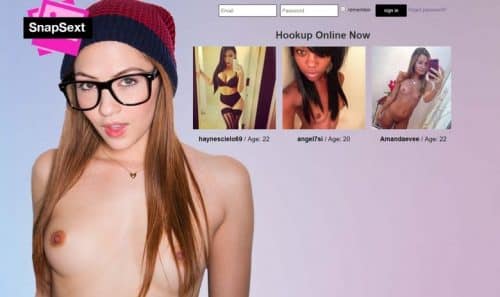 Snapsext is a free sex chat website for people who aren't afraid to take risks. The platform focuses on visual content such as video chats, images, live streams images, videos, and more. You can casually flirt or go straight to hookup and sex, or anything in between. The audience response to SnapSext has been fantastic because it is attracting a growing audience every day. Many people believe that the website encourages them to express their sexuality entirely and behave however they want, without worrying about repercussions.
Click here for a full review of Snapsext.
PROS:
Most of the basic features are free
Large user database
Real, hot verified girls & guys
Online for 10 years+
Flexible premium pricing
CONS:
Some screening questions when signing up
---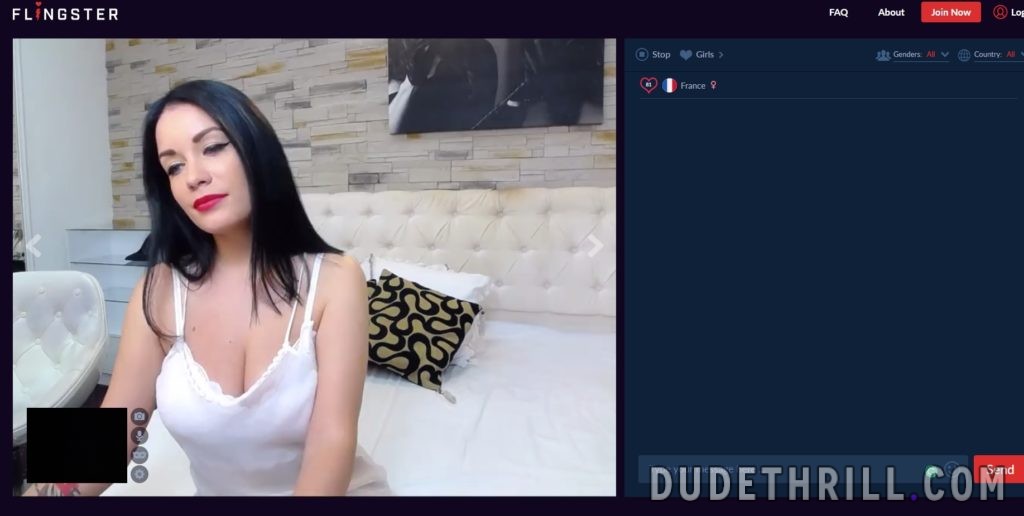 Flingster is an adult sex chat website for meeting, hanging, and making out with singles. On this website, the application process is indeed speedy and convenient. So, it won't be wasting much of your energy at all. Compared to several other sex chat websites, even free accounts can use messages and video chats without paying.
On the other hand, paid subscribers have additional features that are indeed unique. Meanwhile, Flingster similarly provides discreet identification while chatting before you consent to a spontaneous, quick fling.
PROS:
Unspecified character is a choice
Everybody is excellent regardless of sexual orientation or gender
The sign-up procedure is available and relatively simple
The site's design is simple; however, understandable to navigate
CONS:
There are occasional phony profiles reported
---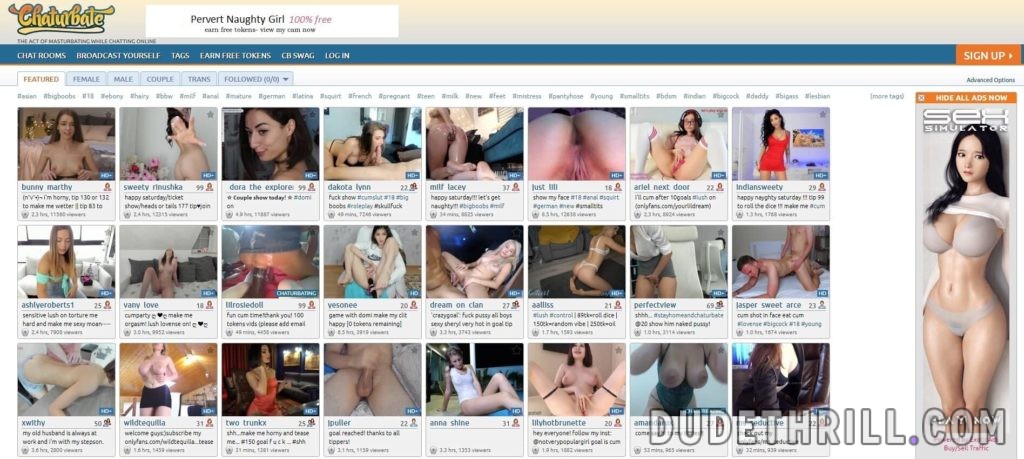 Connecting to people worldwide has never been so easy. Thanks to Chaturbate, unlimited talking is now possible. Plus, you will never spend a dime on it. There are a lot of sexy and beautiful women available for you, 24/7. As a matter of fact, women on this website love kinky stuff, which is always worth your time and attention. Meanwhile, live shows are also available for viewing at a reasonable price.
Click to see the full review of Chaturbate.
PROS:
Many cam girls available 24/7 live
No additional fees to expect
Nudes and sex are always a guarantee
Smooth browsing on smartphones and other devices
CONS:
Few videos are in SD format
Expensive private shows
---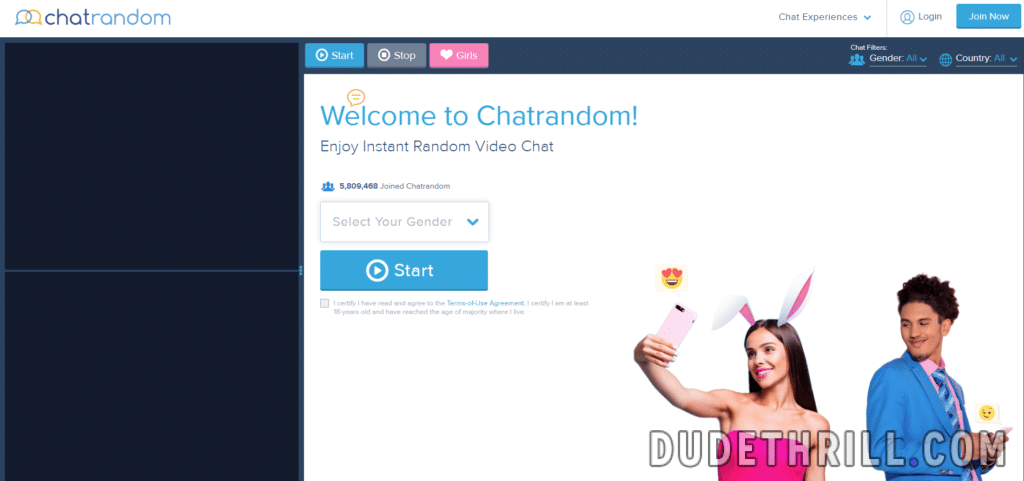 Chatrandom is a free live chat site that allows users to easily connect with people and strangers worldwide. The site started its outstanding service around 2011, and since then, it has become one of the most popular sites today. Indeed, this is the most exciting live chat you can experience. Because the system uses a roulette-type matching and lets you chat with thousands of people every day
Check out the full review of Chatrandom.
PROS:
Registration is free
Users can chat with members from other parts of the world
People can join live chat without registration
There are thousands of active users every day
App version is available for download
Hiding identity is public through "mask."
Free sending messages
CONS:
No profile photo is available
Only Android users can download it
More number males than females registered
---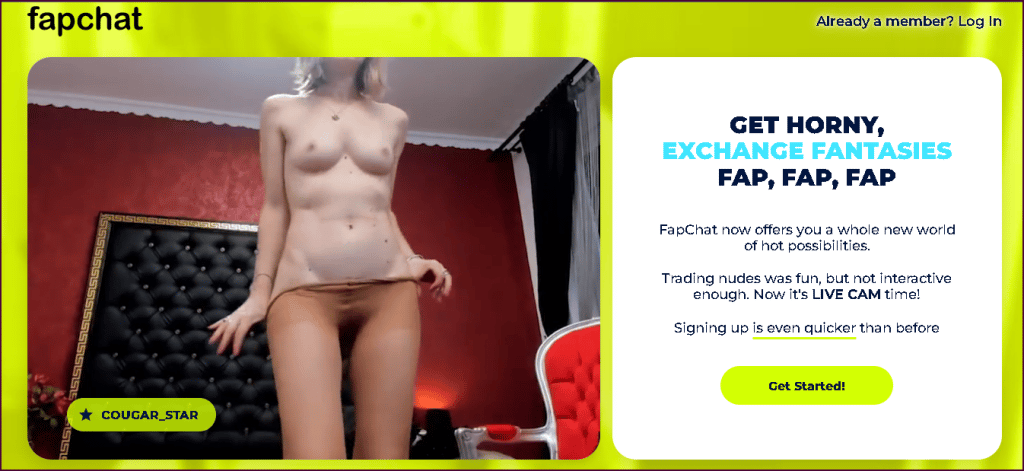 Fap Chat is a platform that helps men like you find attractive single women to take nude selfie photos with and strike up a conversation with. There are thousands of stunning young ladies to choose from, so you're likely to find at least a few that you want.
Take a look at the full review of Fapchat.
PROS:
The website has a simple design and is very easy to use
You can watch real live women performing on cam
Maintains anonymous identity
No bots and fake profiles
CONS:
It has no live chat support service or phone service
You cannot record cam shows
---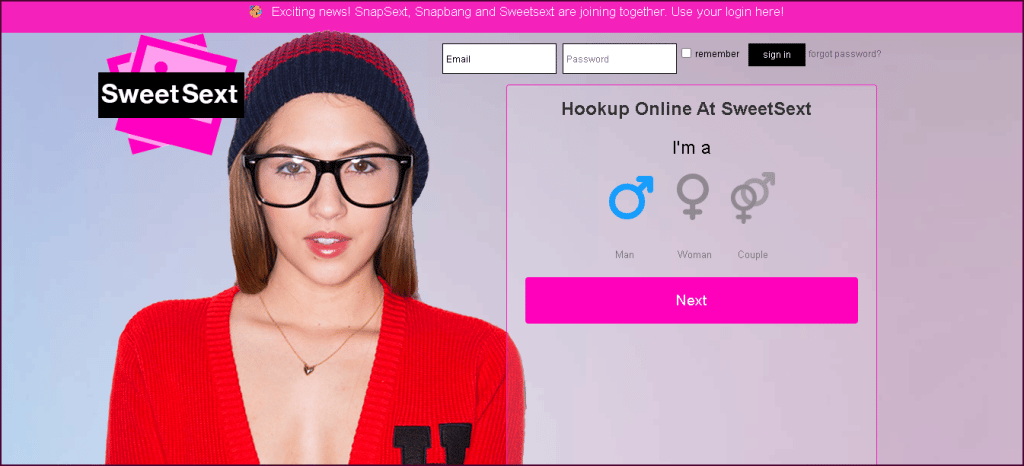 In case you haven't heard of it before, SweetSext is a popular cheating and hook-up application where users can send each other naked photos, tease, and find potential hook-up buddies in their area. This hook-up website allows you to connect to numerous women who desperately desire an affair or casual sex. Fortunately, it's completely free to sign up with SweetSext, and you can even try out their VIP features for a little while using the trial package. The overall interaction is simple and gives us lots of opportunities to cheat and get one-night stands so easily.
Here's a full Sweet Sext review.
PROS:
Lots of active members
Cool features
Easy hook-up
Simple and easy-to-use website
Members are open to all affairs or sexting
Flexible services
Free registration
CONS:
It has a premium subscription
---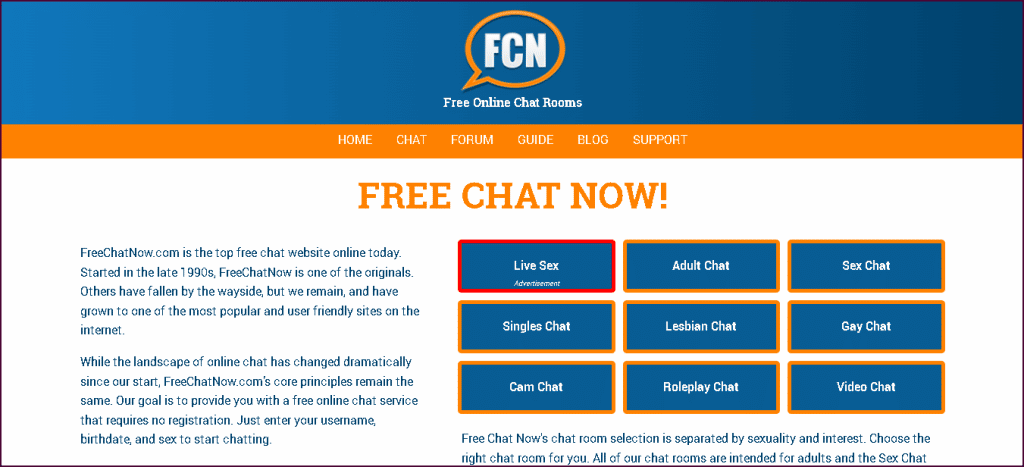 FreeChatNow was established in the 1990s, making it an early competitor for other emerging sexting sites. The site's chat rooms have evolved from simple text message exchanges to more interactive formats, such as video meetings and voice chat sessions, where users can watch and listen to each other in real-time. Even though the site has strict rules and guidelines on each chat room, it's clearly put in there for everybody's safety and privacy. In the end, if one-on-one communication is more your style, FreeChatNow creates a secure environment.
Read the FreeChatNow full review.
PROS:
Lots of chat rooms are available
Free to use
It doesn't require registration
Simple design
Easy to use
Smooth mobile experience
CONS:
---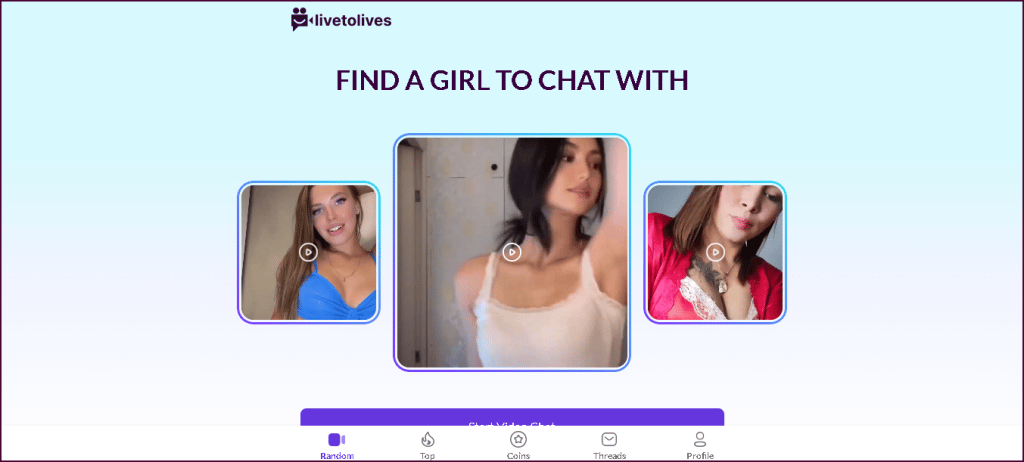 LiveToLives provide a never-ending supply of people eager for chitchat and pleasure. With the promise of quick and simple conversations, it's no surprise that users are rushing to this brand-new social media platform. Also, its Cam-to-cam feature works like a chat roulette that enhances users' cam communication and transforms it into a much more enjoyable encounter. You will no longer endure the tedious small talk and "get to know" stage and just go straight to the business.
Check out the full review of LiveToLives.
PROS:
Unique website concept
Features trial membership
Lots of gorgeous women willing to chat
Numerous active users at any time of the day
Automatically translates language based on your location or preferences
CONS:
---

Are you interested in meeting new friends or connecting with someone in person? Do you want to maintain your friendships or keep in contact with friends? Then you must see FaceFlow and take a better feel for how FaceFlow can improve your communications.
This website was created for distant communication with your relatives and friends who may be living thousands of miles away. Later on, FaceFlow became a mix of a dating site and a service that helps you make new friends. Indeed, you can count on it to connect and laugh with your friends. Faceflow is a fantastic option for common messenger apps that demand subscription fees because it is free to use.
Click to see the full Faceflow review.
PROS:
The 'Find Random Partner' function helps to meet exciting friendships.
For searching users, basic search filters are available.
Members can be added to your Friends list.
If you are a registered user, your conversations are saved.
Without setting up an account, users can connect as guests.
Verification of email is optional
It is not a requirement to upload a profile photo
It requires 1 to 3 minutes only to complete a registration process
You can use your Facebook account to log in
The majority of the users are in their early twenties
FaceFlow moderators manage the public chatrooms
Free video conference communication is available without restrictions
There are four different languages available on the website
The website is available on multiple devices
Uses WebRTC to ensure high-quality live video chats worldwide
FaceFlow supports Opera, Chrome, and Firefox browsers for chat and video calls
CONS:
Users are using fake profile images
Males outnumber females
Display advertisements appear on the website since they are the website's primary source of revenue
---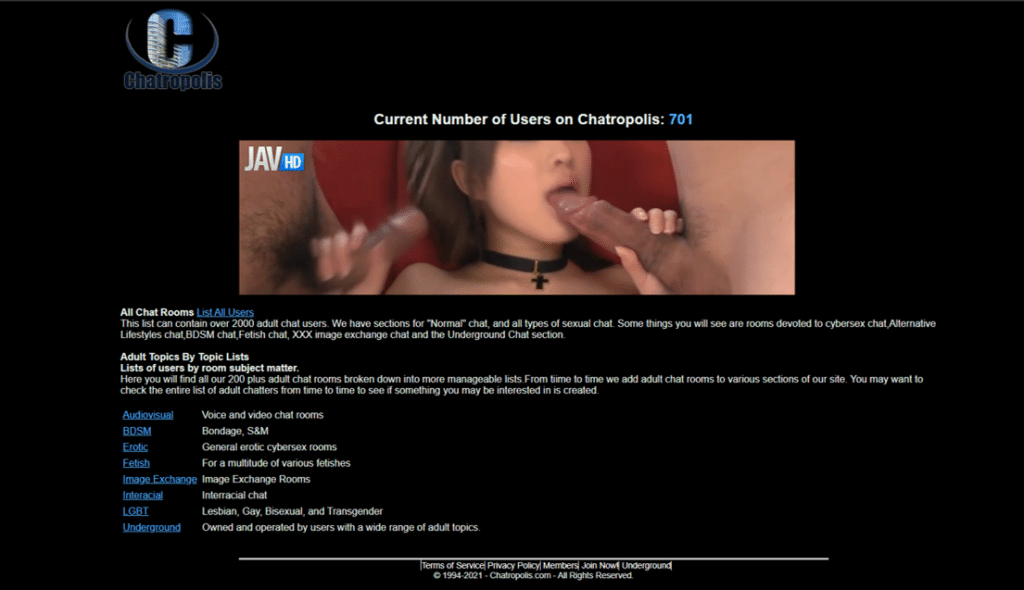 Chatropolis is a chat site is an excellent location for those who love engaging with actual people from all over the world in smaller, more intimate communities. There are also a variety of rooms accessible here that address a wide range of themes considering that they have a total of 49 chatrooms.
There are adult chat areas on the Chatropolis page, and it contains features that will delight website designers and programmers in particular. You may also decide to personalize your screens and your whole account by creating your unique image using photos available on the Web. In addition, the site allows you to create a username and design your profile.
Learn more about Chatropolis with this full review.
PROS:
Active since 1994
Wide ranges of themes and topics
Options to chat for free
Total of 49 chatrooms
Adult and intimate community
CONS:
Outdated design
Maximum of 30 persons per chatroom
No porn images and videos
Annoying advertisements
---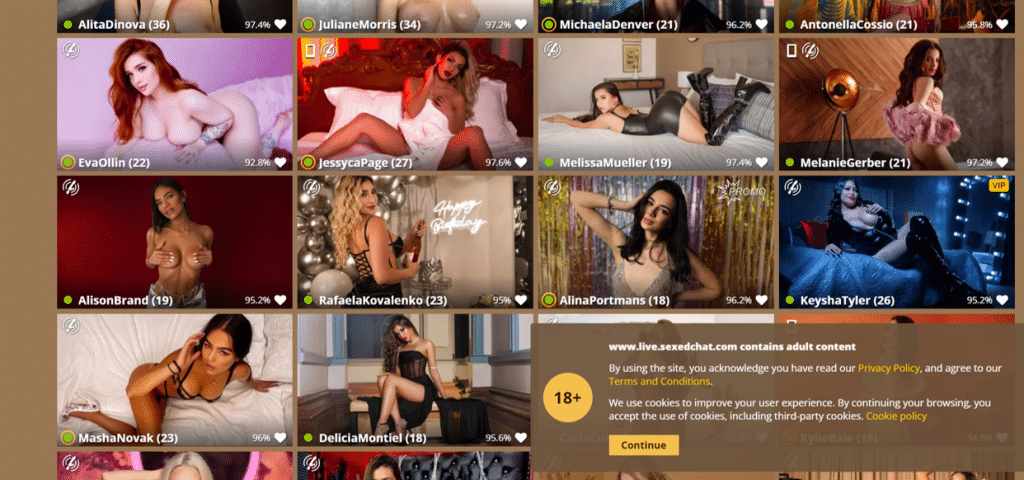 SexedChat is a great live sex chat website with thousands of models performing live shows for your pleasure. You can certainly choose any type of model available from its wide collection. You can either pick a brunette, Latin, Asian or simply a specific fetish for instance. Also, you can gain credits from simply enjoying an adult webcam watch.
Check out the full review of SexedChat.
PROS:
Advanced filter feature
Pleasant design
Plenty of cam girls to choose from
CONS:
Limited interesting features
---
Takeaway
It's time to wrap up this wild ride through the world of the ProjectEros.app. And let me tell you, it's been a rollercoaster of disappointment and missed opportunities. I mean, come on, the concept had me all excited and ready to rock, but the actual execution? Let's say it left my little soldier standing at attention for all the wrong reasons. Seriously, what's the point of having a site in beta if it doesn't even work? It's like a car without an engine or a vibrator without batteries – utterly useless.
Indeed, the site got some potential, but they must put in the effort! Don't go live until your site can deliver on its promises. We want a wild ride of e-sex adventures, not a lame buggy website. Come on; you can do better! I believe in you, Projecteros.app. Give us the e-sex experience we're craving, and we'll cheer for you. Until then, I'll be keeping my options open.
All 43 Other Sites in This Category Worth Checking Out:
Talk To Me & 12 Must Visit Sex Chat Sites Like TalkToMe.com Show Me 12 Alternatives for TalkToMe.com Talk To Me! Yes! Are you bored or wishing to get some friends or strangers for a quality conversation? Sounds fun, isn't it? I am extra naughty today, so I swam across my compilation of sex chat sites […]