Updated on: December 10th, 2023
Fan Txt Review
& 12 Must Visit Sex Chat Sites Like FanTxt.com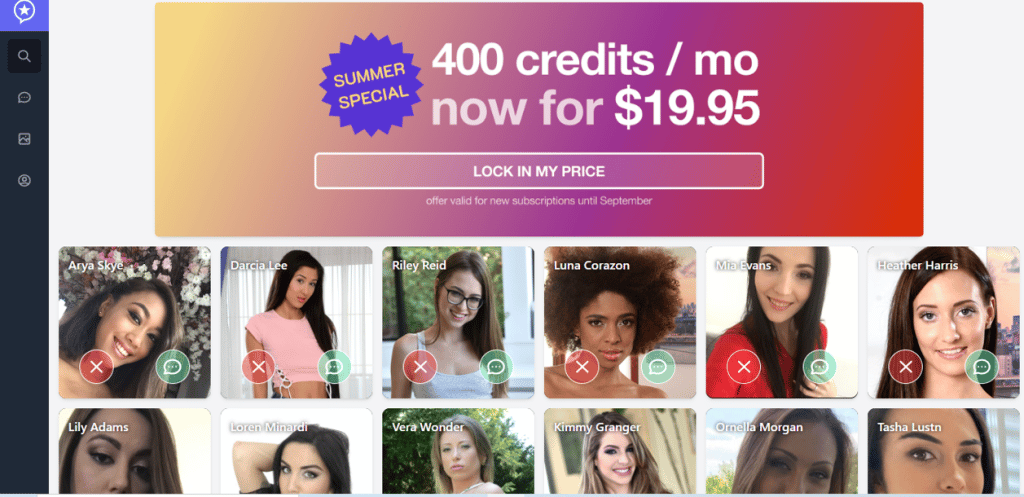 Yes, I have another piece of great news! I know you are an extreme porn fanatic; hence this format is ideally suited for you. Try to imagine having steamy conversations with your ultimate porn star crush. Oh boy, this scenario could be the sweetest and horniest engagement. How nerve-wracking and exhilarating that appetizing moment could be? I believe you will be at the edge of your seat when you interact with the likes of Riley Reid, Melody Petite, and other famous porn personalities.
Official URL: https://fantxt.com
With that, a site called Fan Txt is launched to give you an oozing deal. Probably, there are one, two, or three episodes in your fanatic life that you sent one message to your most-loved pornstar. I can't blame you because I even saw various same-thought texts on every comment section of the erotica video. Thus, everyone dreams of having dirty and accepting communication with hot women. Here at Fan Txt, you will surely receive responses and filthy engagements. I know you are thrilled; let us get this stimulating thing started!
Here We Go, Fan Txt!
Get ready to wiggle your dick at the screen as you savor a mouthwatering time with your porn crush. Fan Txt is an adult entertainment domain that brings an ultimate fun and savory experience. This time you will not immerse yourself in porn collections or live cam adventures. Instead, Fan Txt provides a promising interactive escapade. You will encounter a palatable and juicy sexting-like exploration. Who doesn't adore that? Pornstars are right in the message section waiting for your first move.
Meanwhile, some sites have been doing this type of service. However, it is easy to distinguish between honest conversations and not. Good thing exchange of messages, nude pics, and sensual business covers the entire Fan Txt domain. The site will give you a delectable service without promising a real hookup experience with a pornstar. Fan Txt limits its capacity to real-time sexting and delivering aggressive, horny, and wild inputs to your masturbation.
Is This a Real Deal, Fan Txt?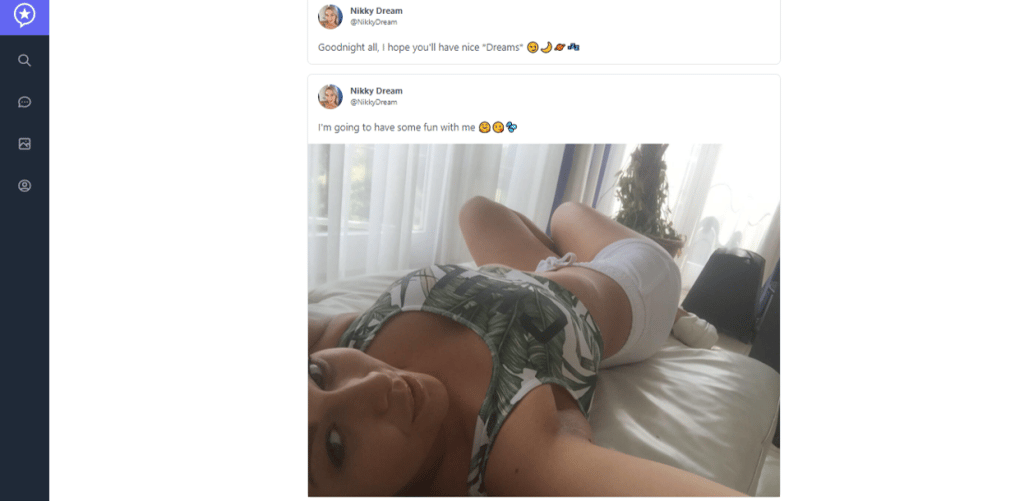 Fan Txt is extremely good at simulating authentic sexting communications. I must say, everything is orgasmic and fap-inducing. Perhaps, by now, you know how Fan Txt works, pal. The site gives you the initial energy to get through a full jerking day. Each text exchange has intense scenarios and a wild flow of sensual imagination. I suggest you limit your expectation after every pleasurable sexting as Fan Txt do not deliver any outstanding service outside the chat box.
But wait, I bet you will be delighted to know that the domain gives a social media ambiance. You can see media shared by pornstars. The babes have a corresponding profile and bits of daily activities to convey. Any fan can lurk in these areas as Fan Txt invites you to get a dose of these fancies. Intensely, you will adore the pursuits of your followed porn personality. Fan Txt is undeniably making way for us to get to know the stars bit by bit.
Unveiling Fan Txt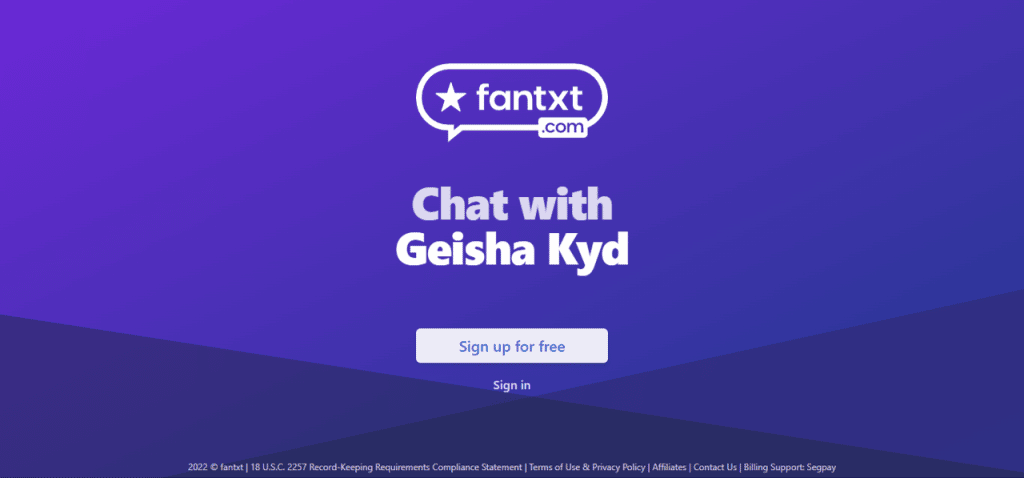 When you type 'FanTxt.com' into your browser, you will be directly immersed in a purple-themed greeting page. What is exciting about Fan Txt is that the page will give you a show of the hottest pornstars that you can have a moment with. The platform says, "Chat with Geisha Kyd, Riley Reid, Darcy Lee, Vera Wonder," and the list of names goes on. I love watching the featured names on the page. I know I haven't been to the real deal yet, but Fan Txt gave me the usual porn shiver.
Furthermore, on the reception page, you will see buttons leading to Sign in and Signup for Free. You understand it, pal. Registration is the key to unlocking the full Fan Txt prowess. Of course, to secure a luxurious experience with your dream girl, you must do the task. Significantly, the process is free and basic information like username, email address, and password are the only necessities. Also, one must be eighteen years old to secure a Fan Txt account fully.
Big, Famous Porn Stars on The List!
Fan Txt does not market much itself; instead, piling the names of bankable babes ended the game. A fancy layout and glittery or intricate designs are no longer needed. Fan Txt simply puts the names of the porn artists, and fans are immediately hopping in. It's like merely hearing the name Lily Adams, and you are tempted to jerk. Those reactions made Fan Txt a talk of the town avenue. With that, one can conclude that its best-selling and captivating points are the big-named porn performers.
Indeed, Fan Txt hosts Eveline Dellai, Luna Corazon, Kimmy Granger, Ornella Morgan, Arya Skye, and Heather Harris. I also saw Mia Evans, Loren Minardi, Alexa Fiexy, Tiffany Tatum, and more alluring ladies. Fan Txt piles these mouthwatering and dick arousing babes in a picture menu; hence, the selection is easy and handy. Good thing your registration takes a few seconds, and verification is not a requirement. You can pick the erotica performer of your dream with a seductive short tagline.
I saw Tasha Lustn giving me thrills when she said and displayed, "Are you Lustn for my touch?" I literally had massive arousal. On the other hand, Heather Harris is inviting me to lift her and take her away to start a brand-new life together. Oh boy, that was another tempting offer. Danielle Soul wanted to make things comfy by introducing her piece of loving the beach self. Fans like you can never get enough of Fan Txt as it expands its repository of babes to almost a hundred.
Fan Txt Tags and Options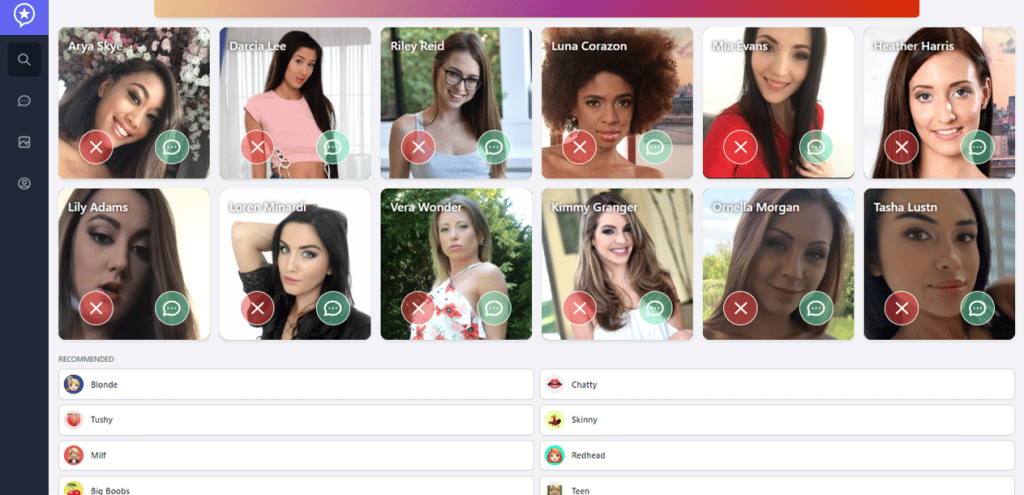 Apart from the picture menus, you can also find your sizzling babe via tags. The repository provides a broad selection of recommended titles with perfectly matched icons. You can pick blonde, tushy, MILF, big boobs, redhead, chatty, teen, skinny, and brunette. One can narrow the selection and quickly grab their preferred chatmate through these characteristics. You will be surprised how fast the results are here at Fan Txt.
Not just that, sorting the deals is available through some helpful buttons. You can check the palatable babes in random order, most popular, and recently updated. I liked to stream these deals via this manner to check which profile updates often. The random pick also provides an element of surprise, making one ecstatic to see the list of recommended stars. If you are wondering about the search function, the icon is located in the sidebar, pal. Fan Txt did not forget to include this supportive feature.
The Profiles on The Site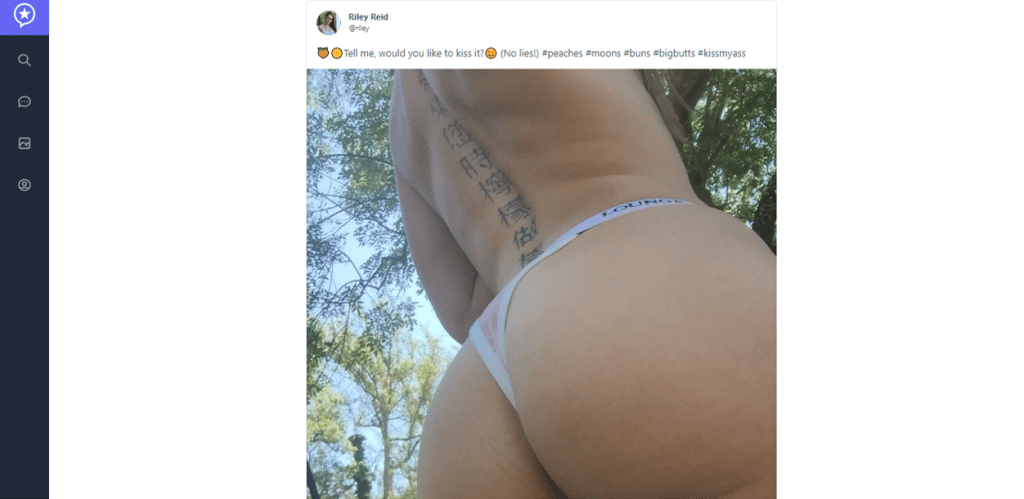 Before I dig into the sizzling sexting experience, the star's profile demands your attention. As you pick one hot babe, you will be directed to her 'social media like' page. Each porn superstar can put anything she wants to share with her public followers. Nikky Dream gave adjectives to describe herself, like easy, funny, mischievous, and witty. Her full page contains her latest activities and more of her seductive approaches.
In addition, I was surprised to see these rosters of females in full dresses and comfortable house clothes. Yes, there are no inches of nudity here in the profile section. However, you can still see bikini poses and alluring images. Fan Txt gave a slightly varying attack to our used-to-porn exploration. Honestly, I liked this whole new adventure and the fresh release it provided. Not just that, I am excited to share how our sexting went. Hang on, pal.
Sexting at Fan Txt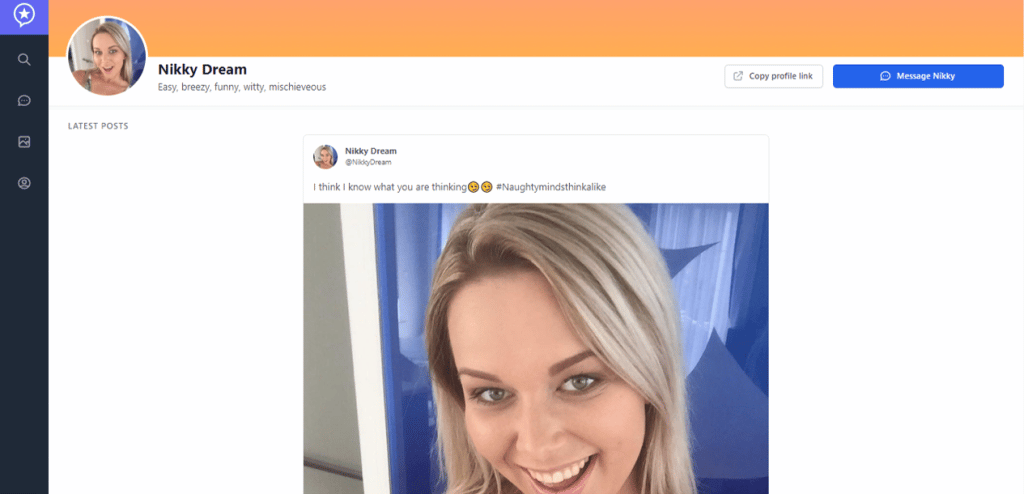 Okay, I mentioned how Fan Txt could be a little conservative in the public view. But, I know you are curious about where is the exact fun part. Yes, pal, the chat section is where the steamiest trends are found. Each pornstar profile contains a message button that you can tap. Of course, once you get tempted, attracted, and horny, you will hastily want to give it a taste. Thus, once you see the message icon, click it as hurriedly as possible. I am undoubtedly feeling the excitement for you, pal.
Interestingly, Fan Txt is good with its service by providing fast and quick responses. I was again astounded to get immediate replies from Nikky Dream. Oh, Fan Txt must have known my eagerness for sexting and chat hookups. This experience was beyond what I had when I was isolated in comment sections. Anyway, you won't be tongue-tied once you are in the chat section. Probably, you have some worries about how to start the conversation.
Fan Txt provides options and messaging strategies to help you get confidence. Excitingly, as the sexting goes deeper, it becomes dirtier and hornier. Oh, you will undeniably adore the gestures and media being sent. However, you must know that some salivating images or videos are locked. You can unveil each material at varying rates. You need not get disappointed as you can opt not to pay, the sexting alone provides a real heavenly deal.
The Pros and Cons of FanTxt.com
PROS:
Interactive sexting
Horny conversations and scripts
Exchange of nudies at the chat section
Almost a hundred pornstars
Easy to use
Free messaging site
Orgasmic profiles
CONS:
Some media are locked
Locked materials have varying prices
---
Top 12 Must Visit Sex Chat Sites Similar To FanTxt.com: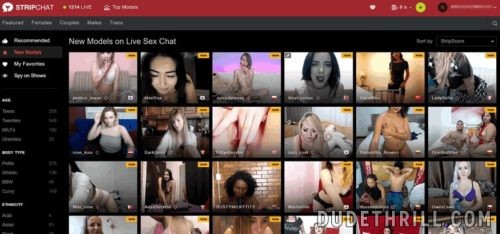 Stripchat, which has been around for five years, has successfully grown into the top 10 best adult platforms and continues to give superb quality and services, making everyone love the site a little more. One great feature that Stripchat offers is that users are not only limited to communicating with models but can also chat with other users. Also, there are plenty of models registered on this website, most of whom are professional porn stars. With its pornographic nature, Stripchat is already a reputable and credible cam site; wherever you are, everyone can enjoy sexual pleasure at their own pace.
PROS:
A long list of beautiful models on the site
Simple, cool, and attractive website design
Users are allowed to forward private messages
The website is easily accessible and user friendly
A wide selection of live sessions and videos
Extensive FAQ page
FREE view and chat functionality for guests
CONS:
Unregistered members get constantly reminded via pop-up messages to sign up (which gets annoying)
English is the only available language feature
Private message chats are exclusive for paid memberships only
---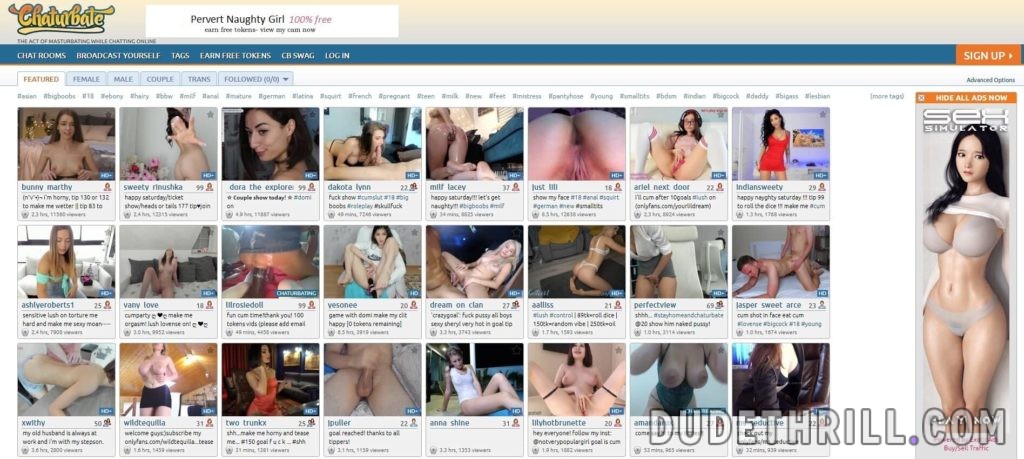 Connecting to people worldwide has never been so easy. Thanks to Chaturbate, unlimited talking is now possible. Plus, you will never spend a dime on it. There are a lot of sexy and beautiful women available for you, 24/7. As a matter of fact, women on this website love kinky stuff, which is always worth your time and attention. Meanwhile, live shows are also available for viewing at a reasonable price.
Grab a quick bite with this Chaturbate review.
PROS:
Many cam girls available 24/7 live
No additional fees to expect
Nudes and sex are always a guarantee
Smooth browsing on smartphones and other devices
CONS:
Few videos are in SD format
Expensive private shows
---

Fap Chat is a platform that helps men like you find attractive single women to take nude selfie photos with and strike up a conversation with. There are thousands of stunning young ladies to choose from, so you're likely to find at least a few that you want.
PROS:
The website has a simple design and is very easy to use
You can watch real live women performing on cam
Maintains anonymous identity
No bots and fake profiles
CONS:
It has no live chat support service or phone service
You cannot record cam shows
---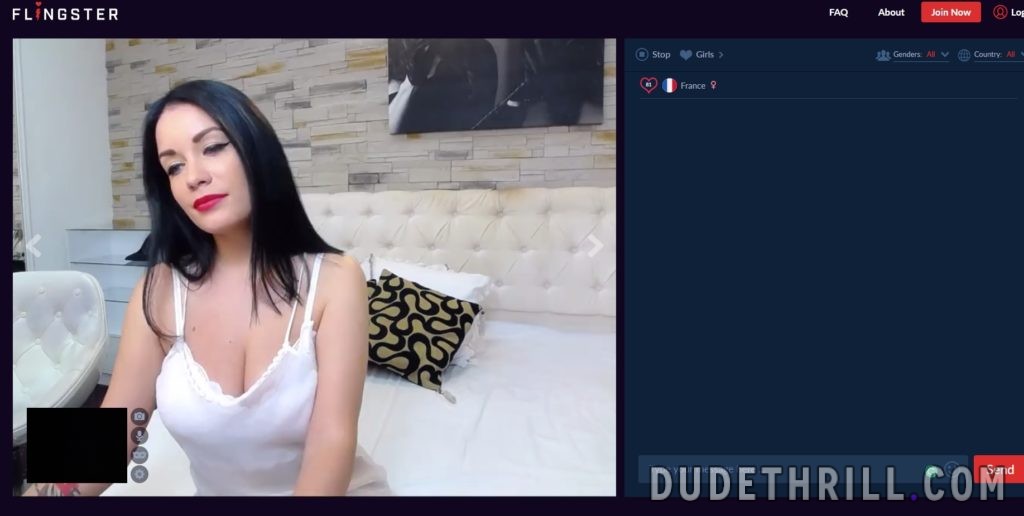 Flingster is an adult sex chat website for meeting, hanging, and making out with singles. On this website, the application process is indeed speedy and convenient. So, it won't be wasting much of your energy at all. Compared to several other sex chat websites, even free accounts can use messages and video chats without paying.
On the other hand, paid subscribers have additional features that are indeed unique. Meanwhile, Flingster similarly provides discreet identification while chatting before you consent to a spontaneous, quick fling.
Read this full Flingster review.
PROS:
Unspecified character is a choice
Everybody is excellent regardless of sexual orientation or gender
The sign-up procedure is available and relatively simple
The site's design is simple; however, understandable to navigate
CONS:
There are occasional phony profiles reported
---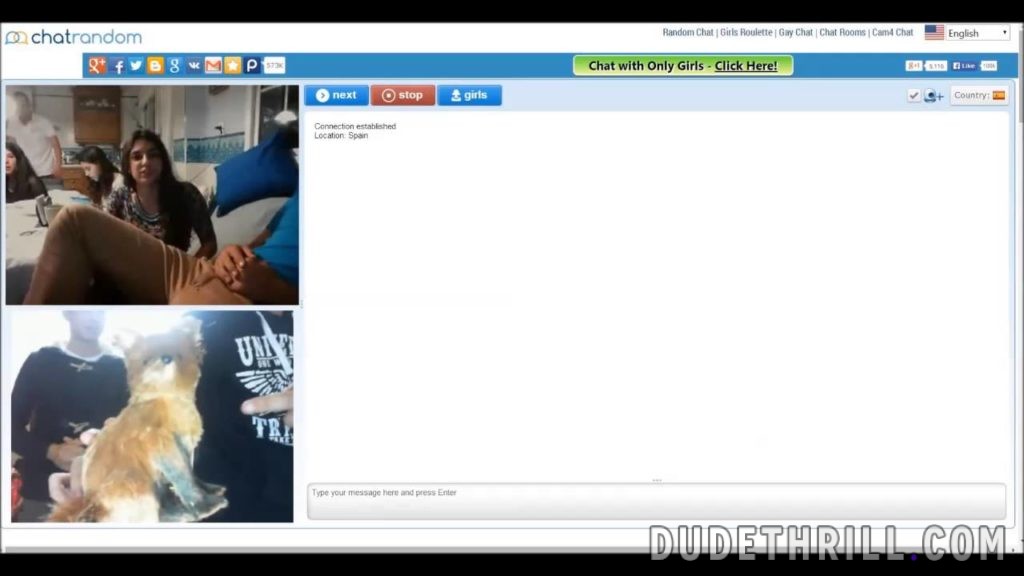 Chatrandom is a free live chat site that allows users to connect with people and strangers worldwide easily. The site started its outstanding service around 2011, and since then, it has become one of the most popular sites today. Indeed, this is the most exciting live chat you can experience because the system uses a roulette-type matching and lets you chat with thousands of people every day.
Read Chatrandom's full details here.
PROS:
Registration is free
Users can chat with members from other parts of the world
People can join live chat without registration
There are thousands of active users every day
App version is available for download
Hiding identity is public through a "mask."
Free sending messages
CONS:
No profile photo is available
Only Android users can download it
More number males than females registered
---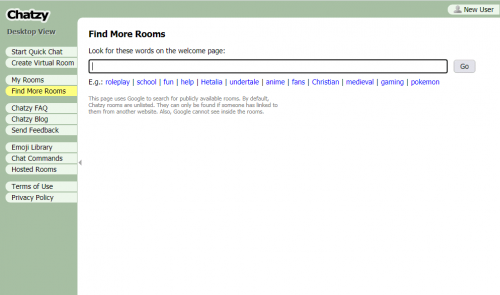 Since Chatzy.com is not a conventional Private Adult Chat website, it sees itself as a credible option to other social media sites like Skype. It's uncomplicated to set up an account, and once you've done it, you can launch chat rooms without sharing any personal details.
Users benefit from creating their chat rooms or joining one of the thousands of available chat rooms on the website. Somehow, Chatzy's concept seems somewhat outdated; however, it does not imply that the website is not highly recommended for romance.
PROS:
Registration is easy and safe
Has thousand available chatrooms you can join
Huge user base
You can create chatrooms freely and share them with anyone
It has instant messaging available
CONS:
No searching option
Old-fashioned design
No available profile pics
---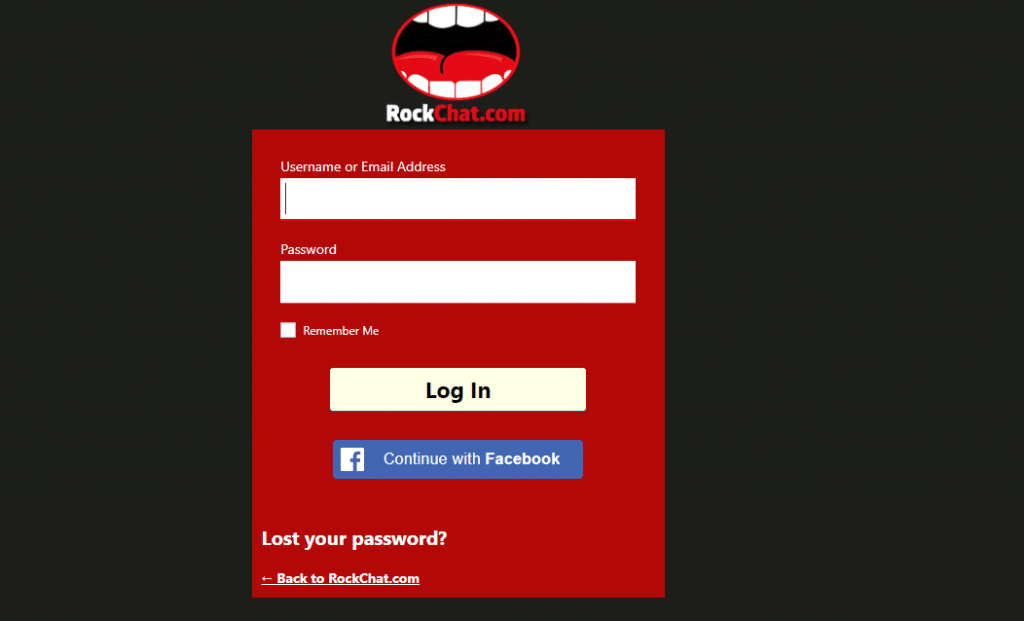 RockChat is a well-known mobile chat platform with enticing features for its friendly members. The website has a simple chatting interface that allows users worldwide to communicate with their potential matches.
To discourage improper accounts from violating security standards, the site is rigorously moderated. After registering on RockChat, a user can easily log in using a username and password. Furthermore, the innovative inbox feature enables to have personal discussions with people worldwide.
PROS:
Free and best chat rooms for mobile phones
Works smoothly and provide users with a wide range of chatting options
The best private chat rooms and mobile chats are readily available to users
CONS:
---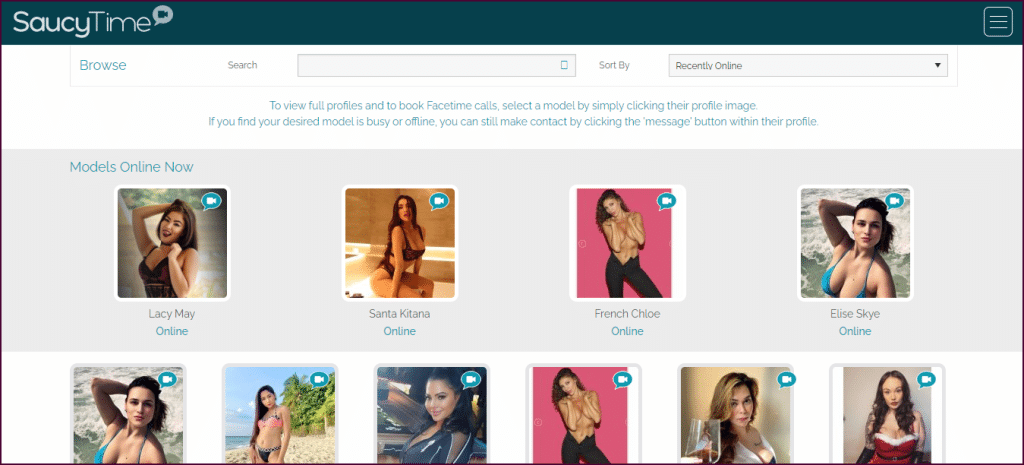 SaucyTime is a sex chat site that blends the features of a social networking site, roulette-type chatting, sex shows, and dating app experience. Unfortunately, SaucyTime isn't as popular as other sex chat sites like Flingster, Stripchat, and other mainstream networks. So, it is less likely to see new members regularly.
Here's the full review of SaucyTime.
PROS:
Simple and easy to use
Don't have monthly membership fees
Browsing is smooth
Unique chat concept
Diverse models
CONS:
Requires credits when calling
More male members than females
---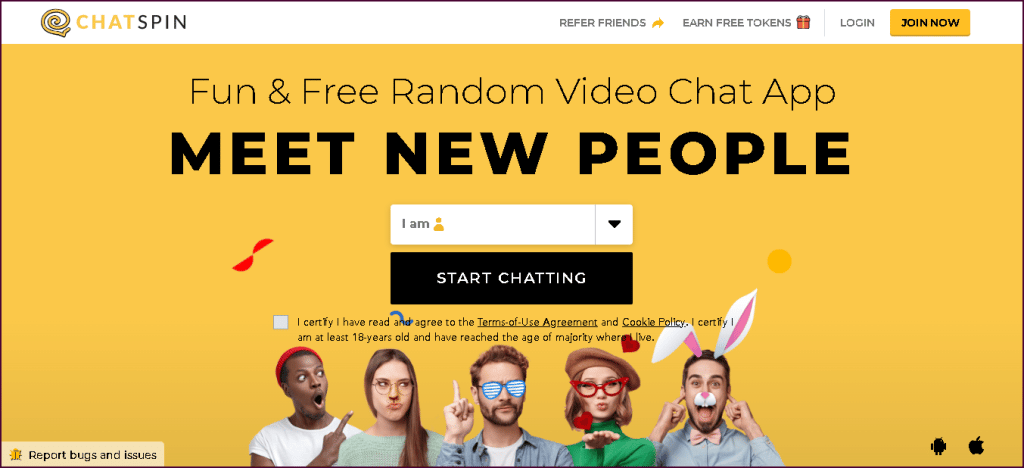 Chatspin is one of the leading random video chat websites worldwide. Boasting its most extensive user base ever recorded, even two video chat websites combined cannot compete. Uniquely, the website was founded to provide a venue for youngsters to enjoy, have fun, and spend a great time connecting. Especially that currently, most of its users are within the age of 18 to 25 years range.
Indeed, for people out there who want to have fun without commitments, Chatspin is perfectly crafted for you. Coupled with a fantastic set of languages and features, you will not certainly experience any communication issues here. Just enjoy, relax, and connect with over 3,000 users daily. With that amount, indeed, you will find a perfect match faster and better.
Read our full review of Chatspin.
PROS:
Signing up does not require debit/credit card information
Plenty of exclusive benefits when using Chatspin Plus
Customer Support is available 24/7
Free use of text chat and video calls
Uses roulette-type chatting
Plenty of video chat features you can use for free
Thousand of active users online every day
The mobile app is downloadable on Android and iOS devices
Has unique seamless browsing experience on mobile
Google and Facebook sign up is available
The fast and easy registration process
Has userbase from different parts of the world
CONS:
Free accounts have limited search features
No verification of accounts upon registration
---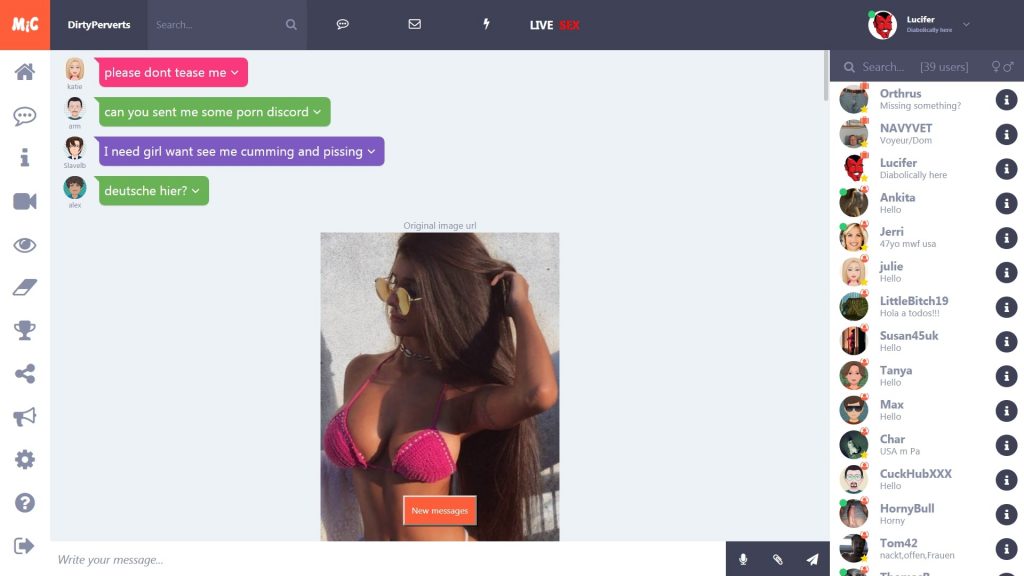 Meet In chat is another must-visit sex chat website. Certainly, it is a new page so that you won't expect many people around here. However, thousands of people are registered here, and all of them are actively looking for a fantastic sexy time. Despite being new, it contains 170 available public chat rooms you can join in for free.
Indeed, you will never feel bored or tired because the erotic activity happens every second. Also, the website provides options as a guest or official member. In other words, you can use Meet In Chat without registration. Although there are still plenty of available features you can use as a guest, more benefits can enjoy as a member.
PROS:
Gather all people with similar interests in no-string-attached relationships
Plenty of categories and chat rooms are available
It does not require membership to use
Minimal advertisements available
CONS:
Basic design
No FAQ available
---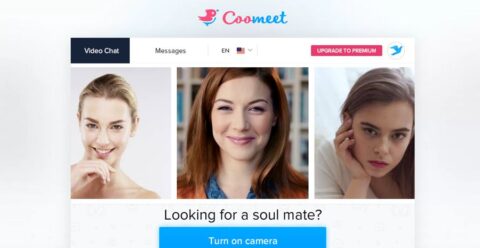 Coomeet is a live cam and chat website that made the life of many people easy and refreshing. Numerous websites on the Internet now give unbelievable features, and clearly, the Coomeet website is among them. Despite being a new website, it did not stop standing out and delivering users the best chatting performance. Because of its constant striving, it became what it is today.
Most of all, the website's unique features helped people find their luck in dating and hookups compared to other websites. Thus, if you have not experienced live sex chats before and feel bored with your life, head over to Coomeet; truly, you will experience the perfect live chatting ever, with a bonus of real sex and kinky stuff.
Click for a comprehensive review of Coomeet.
PROS:
Thousands of women are active online every day
There are available girls within the 18 to 40 age bracket available so that everyone can find suitable matches
High-quality webcams
Stable video streaming
Free accounts can access all the website's features
An easy and smooth mobile browsing experience
Emojis are available
Private chats and video calls are available
No advertisements
Facebook and Gmail log in are available
CONS:
When doing things out of the guidelines, the website will deduct minutes from the video plan
Picking the gender of the person you want to talk to is not possible
---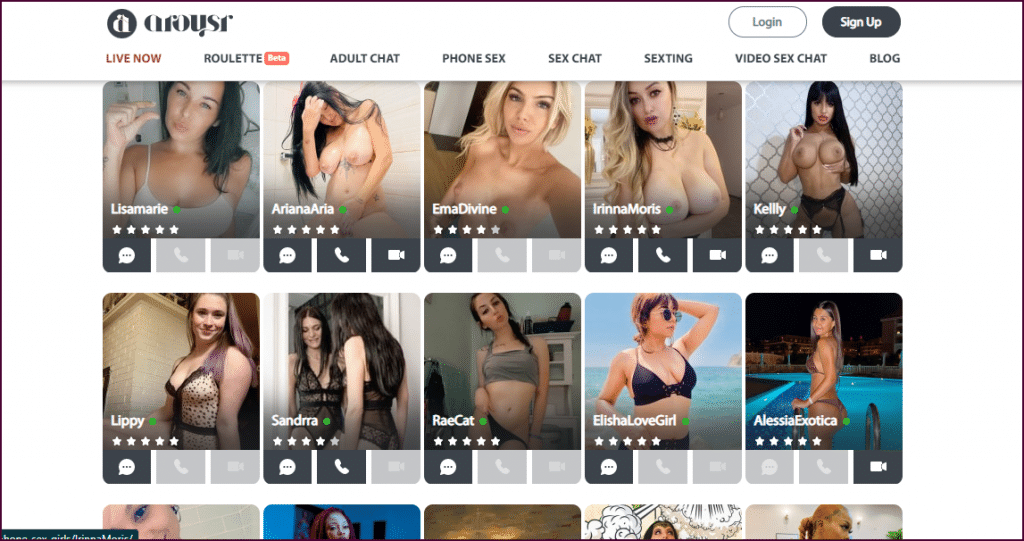 Arousr introduced a genuinely innovative concept, giving us extra intimate and stimulating experience. So far, it has been the most popular service for people who want to have fun, flirt, and enjoy sex chats casually. If you're looking for a website that's easy to use and has a long list of sexy women, Dudethrill recommends this one above all others.
Here's the full review of Arousr.
PROS:
Simple navigation and layout
Plenty of female members
Free registration plus 100-credit free
The concept is unique and interesting
CONS:
Some shows are pretty expensive
The list of models is not that much
A basic account has ads
---
Conclusion
Fan Txt has put much hard work and effort into creating interactive spaces for perverts and avid fanatics. The lengthy conversations and hot simulating messages can give a fresh and inducing approach to every masturbation. Overall, Fan Txt knows how to stimulate the eagerness and energy for fapping. The pornstars listed are also one of the page's selling points. The registration is handy, while some media are locked for payment purposes. Although it is up to you, pal, if you pay extra, the best thing is that sexting is achieved, and jerking is satisfyingly addictive.
All 43 Other Sites in This Category Worth Checking Out:
Talk To Me & 12 Must Visit Sex Chat Sites Like TalkToMe.com Show Me 12 Alternatives for TalkToMe.com Talk To Me! Yes! Are you bored or wishing to get some friends or strangers for a quality conversation? Sounds fun, isn't it? I am extra naughty today, so I swam across my compilation of sex chat sites […]