Updated on: December 10th, 2023
FaceFlow Review
& 12+ Video Chat Sites Like Faceflow.com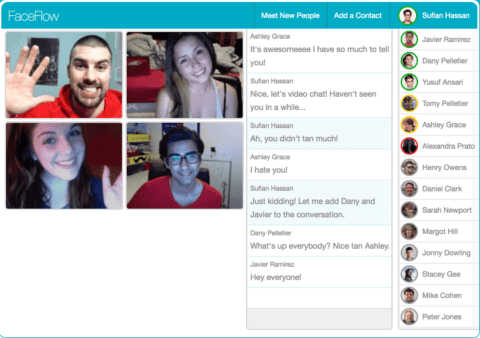 Are you interested in meeting new friends or connecting with someone in person? Do you want to maintain your friendships or keep in contact with friends? Then you must see FaceFlow and take a better feel for how FaceFlow can improve your communications.
Official URL: https://www.faceflow.com
This website was created for distant communication with your relatives and friends who may be living thousands of miles away. Later on, FaceFlow became a mix of a dating site and a service that helps you make new friends.
Indeed, you can count on it to connect and laugh with your friends. Faceflow is a fantastic option for common messenger apps that demand subscription fees because it is free to use. If you want to learn more about FaceFlow, and how productive it can be in connecting strangers, read the in-depth look below.
Getting To Know Faceflow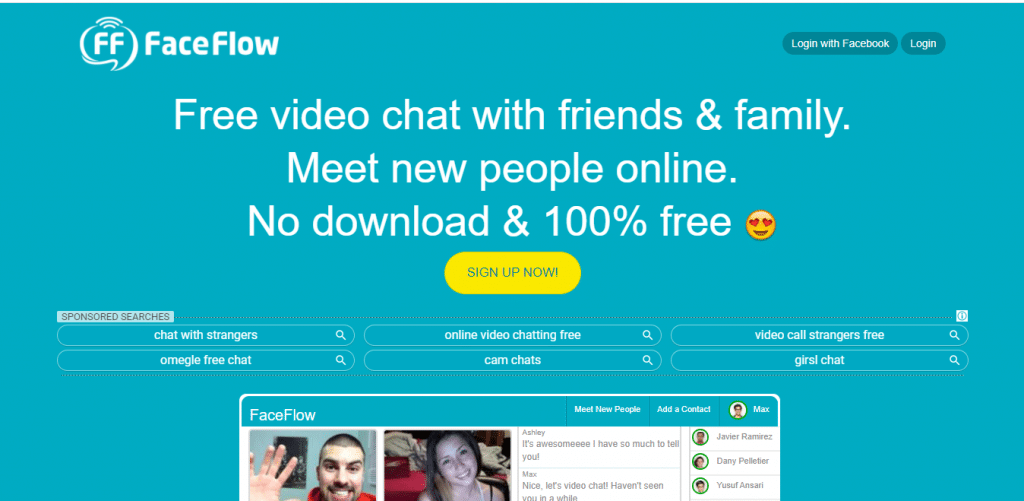 FaceFlow was first introduced in the year 2010. It was heavily promoted at the time as a free messaging app allowing people to have uninterrupted chats over the internet. The original aim of the website's creators was to create a forum that would enable users to have an infinite amount of interactions with their friends, strangers, family, and literally, everyone.
Despite the fact that it was free to use, FaceFlow did not gain popularity quickly. As a result, the owners planned to establish a new FaceFlow. This website allows users to date while experiencing social networking-like features using only their computers' web cameras. Because of this solution, it gained great popularity in the United States and elsewhere around the world.
FaceFlow, on the other hand, was primarily ignored as more and more messaging websites with larger marketing budgets introduced every month. Despite this, FaceFlow has maintained a steady stream of active users since then. Also, the majority of these members are frequent site users who share great experiences.
Currently, FaceFlow's free video conference call website acts as an excellent option for video chat applications that you have to purchase and subscribe to. Not to mention, everyone can enjoy unlimited video conference calls and participants, as long as you are all FaceFlow members. Finally, the community on FaceFlow also provides public chat rooms and a new partner finder feature that lets you find other users by randomly generating and connecting you with potential matches.
FaceFlow Community
Members of FaceFlow are mainly from the US. However, other members from Pakistan, Germany, Italy, United Kingdom, Australia, Trinidad and Tobago, Netherlands, Spain, Indonesia, Canada, Argentina, Brazil, Colombia, and Ecuador.
While its membership is distributed over all age groups, most of its members are between 25 and 34. Men outnumber women on the web, with men accounting for about 65 percent of the total population. Also, most users are straight singles searching for a good time, but some people use the platform without registering.
Translation Feature
FaceFlow is highly on demand in several parts of the world. Now that it has the convenience of language translation, FaceFlow became more popular in different countries. The languages that this website is available to include Spanish, Russian, Turkish, and French. Now, users can meet anyone for a friendly or sexy chat even if they do not speak English, thanks to this helpful feature.
FaceFlow's Looks and Navigation
FaceFlow's layout is very modern as well as appealing —attracting the younger generation in. The website's theme color stays blue-green, and you have the option to switch it if you don't like it. Not to mention, FaceFlow's user-friendly interface ensures that all of its participants have a pleasant experience.
Since the website is so easy to use, you will find anything you need on the website. On the dropdown menu under "Meet New People," you can see the highlighted features of the excellent chat platform. Also, a display of textbox at the bottom and a list of active users in the chatbox are on the right display. Along the right portion of the window, you will see both your chat and your contacts simultaneously.
Registration: Is it Necessary and How?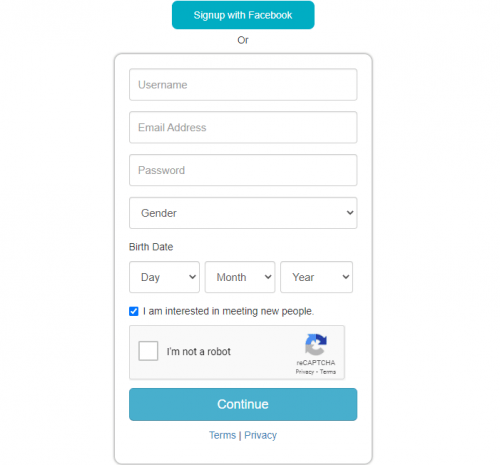 It is unnecessary to create a FaceFlow account, but it is fast and straightforward to do so. You need to include the minimum necessary details, such as your username, password, email address, age, and gender. Finally, you are now ready to click the "signup" button after providing that basic information.
However, if you want to speed up the process even further, you can create your profile account through your Facebook account. In this instance, FaceFlow will generate your Facebook information automatically and supply it to your FaceFlow profile.
It is essential to note that a few of the benefits of being a FaceFlow member are adding your friends or partners to your Friend' list. It would be easy to keep in touch with them while online through different communication methods available on the website. However, when you use FaceFlow as a "visitor," you can only video call matched users using the "Find Random Partner" feature.
FaceFlow 101: How Does It Work?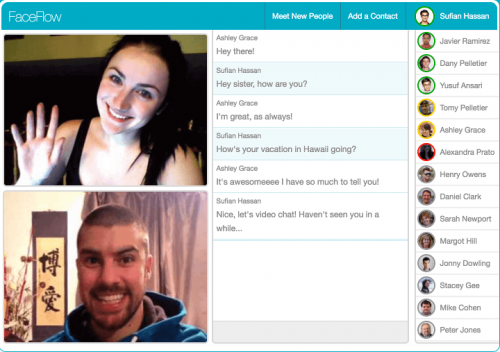 After signing in, the first thing you need to do is tap the "Find Random Partner" option. Following that, the system will show you a randomized match right away. Since this software does not take your location into account, matched users will come from all over the world.
You should carry on the conversation if you find the individual interesting. If this person appears to be dull, you can always skip him and switch on to the next subject.
A "chatroom" is another useful function for folks looking for somebody to talk with. You can use this option to interact with a group of people in real-time. As a result, it's a fantastic option for you if you're unsure how to launch your initial private conversation.
However, the only downside to these chatrooms is that the system only recommends chatrooms for users in your near vicinity. While changing your location is unlikely.
Special Features: Communication Methods
FaceFlow, like every website, provides a wide variety of functionality to all of its members. Since you can use most of the functions of the website without creating an account, doing so would benefit you greatly. However, it's more comfortable and straightforward to have a profile account on FaceFlow. So, here are some of the unique features that distinguish FaceFlow from other platforms:
Instant Message. You may send text messages to other members. Additionally, images and videos can be shared through messages.
Video Calls. FaceFlow has a fantastic video call feature. This feature is available to all members and visitors to the site without any charge. Changing instant messaging to video calls is as easy as clicking the "video call" button in the chatbox.
Video Conference. Video conferencing is, without a doubt, the site's most prominent feature. You can generate a visitor "magic link" to gain quick access to the chat conference room. After that, you can share this connection with your friends or mates.
Chat Rooms. Chat Rooms are an excellent way to meet new people. These are public meetings where you can mingle with a diverse community of people. Certainly, FaceFlow brings people from different parts of the world together using chat rooms.
Blogs. FaceFlow also maintains a forum where users can learn more about the website's latest information and functionality.
Chatroulette. Chatroulette is a game that you can play with strangers. Here, users can communicate with strangers using this feature. The system matches you to a random stranger. If you find the "match" attractive and exciting, you can continue your conversation. Otherwise, you have an option of moving on to the following user.
Checking The User Profiles on FaceFlow: Real or Scam?

FaceFlow's user interface appears to be reliable. However, Is this a guarantee that anyone who visits this website is genuine? No, it isn't! As previously stated, validating your email address to create a profile on FaceFlow is not necessary. Furthermore, if you want to post any photos, you can do so without identity verification. As a consequence, it is very simple for fraudsters to set up accounts on FaceFlow.
Certainly, many imposters communicate with other members of the group by using pictures of other people. So, I advise you to exercise extra caution when dealing with strangers. In this situation, I have several guides to help you avoid and stop interacting with scammers:
Before communicating with other members, make sure he or she is genuine. So, take a closer look at his or her pictures, and search to see if they connect to anyone else if they appear strange.
You should avoid communicating with members who have no profile information. For instance, accounts with zero overview or no pictures provided by the user.
Sharing your personal details with strangers has to be the worst major thing you might do when using any video dating website. Never reveal information about your home address or workplace to other users. If you do, there's a good chance that some individuals might begin extorting you.
Scammers are less likely to approach you if you obey these guidelines. You may, however, block a user if you notice that he or she is acting up. Also, you can report suspicious profiles to customer service. As a consequence, the FaceFlow moderators will block its FaceFlow account and prevent any further communication.
Pros & Cons of FaceFlow
PROS:
The 'Find Random Partner' function helps to meet exciting friendships.
For searching users, basic search filters are available.
Members can be added to your Friends list.
If you are a registered user, your conversations are saved.
Without setting up an account, users can connect as guests.
Verification of email is optional
It is not a requirement to upload a profile photo
It requires 1 to 3 minutes only to complete a registration process
You can use your Facebook account to log in
The majority of the users are in their early twenties
FaceFlow moderators manage the public chatrooms
Free video conference communication is available without restrictions
There are four different languages available on the website
The website is available on multiple devices
Uses WebRTC to ensure high-quality live video chats worldwide
FaceFlow supports Opera, Chrome, and Firefox browsers for chat and video calls
CONS:
Users are using fake profile images
Males outnumber females
Display advertisements appear on the website since they are the website's primary source of revenue
---
12+ Video Chat Sites Like Faceflow.com: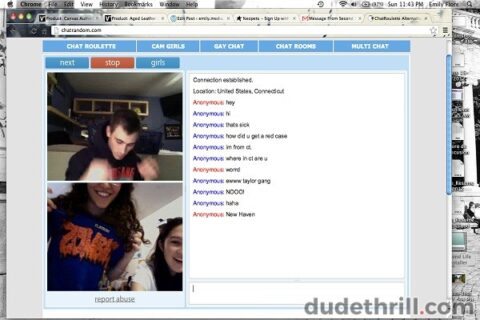 Chatrandom is a free live chat site that allows users to connect with people and strangers worldwide easily. The site started its outstanding service around the year 2011, and since then, it has become one of the most popular sites today. Indeed, this is the most exciting live chatting you can experience. Because the system uses a roulette-type matching and lets you chat with thousands of people every day.
PROS:
Registration is free
Users can chat with members from other parts of the world
People can join live chat without registration
There are thousands of active users every day
App version is available for download
Hiding identity is available through "mask."
Free sending messages
CONS:
No profile photo available
Only Android users can download it
More number males than females registered
---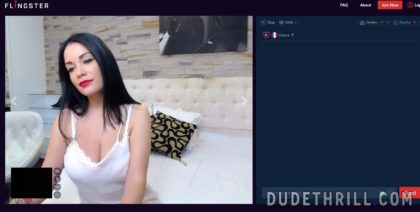 Flingster is a must-visit random video chat for a meeting, hanging, and making out with singles. On this website, the application process is indeed speedy and convenient. So, it won't be wasting much of your energy at all. Compared to several other dating websites, even free accounts can use message and video chats without paying.
On the other hand, paid subscribers have additional features that are indeed unique. Meanwhile, Flingster similarly provides discreet identification while chatting before you consent to a spontaneous, quick fling.
PROS:
Unspecified character is a choice
Everybody is excellent regardless of sexual orientation or gender
The signup procedure is available and relatively simple
The site's design is simple; however, understandable to navigate
CONS:
There are occasional phony profiles reported
---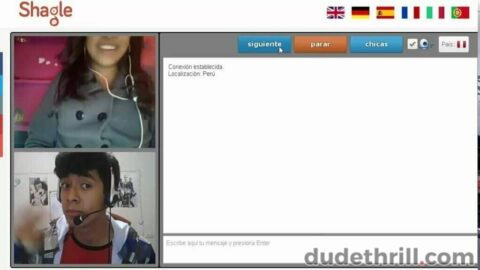 If you are looking for a fantastic venue to video chat with strangers and gorgeous hotties, then certainly the community of Shagle would be an excellent option for you. On this website, you can find lots of different people with various interests.
Hence, creating a connection and understanding are the main focus. Also, it has an outstanding balance of people age 25 to 55 years old, suggesting that you can always find the right match on this platform no matter how young or old you are.
PROS:
The intelligent algorithm ensures you will not talk to the same person two times
It has millions of members around the world
A maximum of 5 minutes will require to register
Free members have plenty of benefits and feature to enjoy
Available in 70 different countries
Rule s and regulations are available and required to follow to maintain the user-friendly experience
Features and communication tools are plenty
It does not require the personal information to register
Free sending of text messages
Free use of live video chat
No language barriers because of Translation Tool
CONS:
Not available in-app version
You cannot access additional features using a free account
Video quality is average
---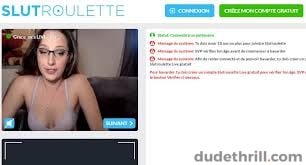 Are you sick and tired of the same old porn videos? Do you wish to spice things up a bit more and say goodbye to your dull, pathetic night? Say no more because the SlutRoulette website is here to answer your never-ending prayers.
SlutRoulette has been around for many years now. Indeed, it was able to gain the respect and admiration of many live sex cam fanatics. It became one of the most reliable and reputable live sex cam websites up to this day. Certainly, there are no traces of old-fashion elements, graphics, and layout you can see. It has pretty straightforward functionality that even newbies would easily understand how it works.
Here's a full review of SlutRoulette.
PROS:
Registration is free and easy
Various selection of Live categories is plenty
The mobile app is free to download
The mobile app is compatible with all devices and phones
Updates regularly
Chatting in chat rooms are free of charge
Free to switch from one person to another in a split second
Private and gold shows are available
Thousand of models to choose from
Community is diverse and shares different interests
Members are active daily
Scams and fraud have no place on this website
CONS:
No hookups available
There are some models with expensive rates
---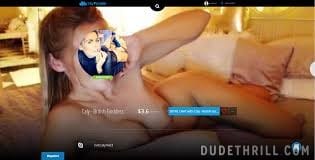 With the use of Skype calls, SkyPrivate allows users to enjoy live cam shows. Rather than wasting your time in club hopping to find that horny girl for you, then head over to SkyPrivate. You can certainly enjoy watching it in the comfort of your home and a soft bed. Moreover, the site is simple to understand and uses a friendly design. Ultimately, its payment method is easy as it prevents anyone from online scamming. Given that, users will only pay what they see.
PROS:
There are over 27,500 models that underwent the verification process
Compatible with any smartphones or devices
Multiple payment options
CONS:
Search filters are only a few
Users can only communicate using Skype
---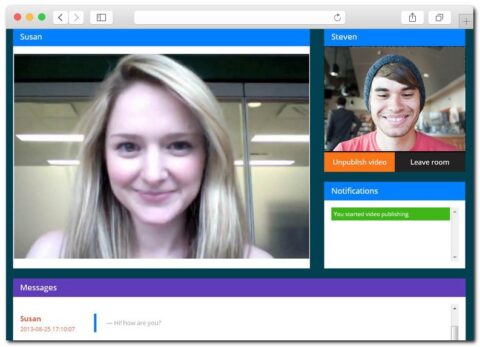 One of the oldest live chat websites on the internet today is Chat Avenue. The website is available to many countries around the world. However, it only uses the English language for the site. Currently, there are 19 available chat rooms for everyone to access. These include Boys, Girls, Cam, Adult, College, Gay, General, Live, Sports, and many more. So, there will always a perfect chat room available for you.
PROS:
Registration is easy and fast
The site has 5,000 unique visitors
Users and chat rooms are always active
A long list of chat rooms to choose from
Customization of chat rooms according to special topics
Chat Moderators are available
CONS:
Fake profiles are available within the website
---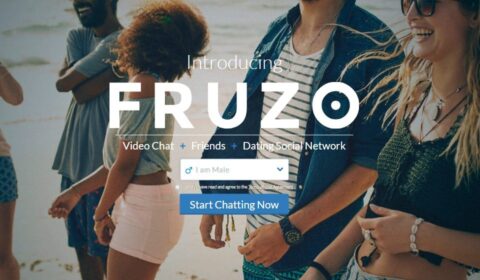 If you are a fan of the adult cam and video chats, you might have heard about Fruzo. This website is not just a typical video chat platform; instead, it acts as a social networking site. Indeed, it helps people from different parts of the world connect and gather in the same venue. So, if you adore the idea of having a chance to find love, friendship, and deep connections, this is definitely the website for you.
PROS:
You can chat with confirmed friends
No spam messages
The trial period is free
Simple design but very easy to use
You can experience the benefits of social media and dating website
CONS:
It takes time to find a match
---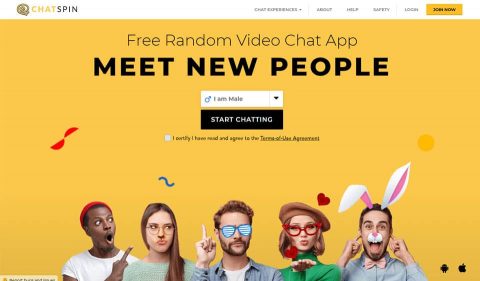 Chatspin is a random Live Video Chat website that allows you to meet different people from across the world. Indeed, this website provides beneficial features that help you find the best match. Although it uses a random matching system, you can still assure that you will have matches that meet similar interests with you. Also, it is available 24/7, and you can find thousands of active users online.
PROS:
Design is effortless and easy to use
Registration will only take a maximum of 5 minutes to finish
Free accounts can access plenty of features
Large user base from different parts of the world
Available for download both on Android and iOS devices
CONS:
Several features are only available for premium members
You cannot personalize your profile accounts
---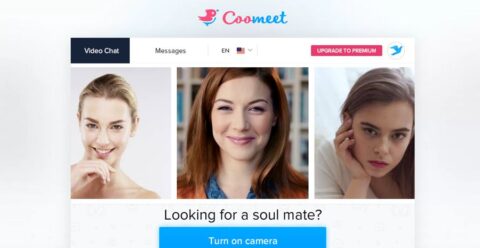 Video matching is attracting attention so fast, and CooMeet is among the most successful ones. It is a free online chatting help to connect virtually quickly and efficiently with women across the globe. Additionally, both the desires of people and the critics' feedback are always keeping in mind by the website owners. Therefore CooMeet became amongst the perfect internet dating websites today.
It is also helping users satisfy the fantasy of finding the world's sexiest women. CooMeet's plus point is its complete lack of advertisements and strict observation of digital safety.
Here's full Coomeet review.
PROS:
Thousands of women active online every day
There are available girls within the 18 to 40 age bracket available so that everyone can find suitable matches
High-quality webcams
Stable video streaming
Free accounts can access all the website's features
An easy and smooth mobile browsing experience
Emojis are available
Private chats and video calls are available
No advertisements
Facebook and Gmail log in are available
CONS:
Doing things out of the guidelines, the website will deduct minutes from the video plan
Choosing the gender of the person you want to talk to is not possible
---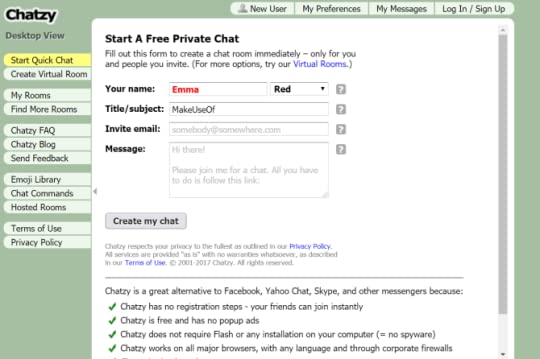 Since Chatzy.com is not a conventional dating website, it sees itself as a credible option to other social media sites like Skype. It's easy to create an account, and once you've done it, you can launch chat rooms without sharing any personal details.
Users benefit from creating their chat rooms or joining one of the thousands of available chat rooms on the website. Somehow, Chatzy's concept seems somewhat outdated; however, it does not imply that the website is not highly recommended for romance.
Here's a full review of Chatzy.
PROS:
Registration is easy and safe
Has thousand available chatrooms you can join
Huge user base
You can create chatrooms freely and share them with anyone
It has instant messaging available
CONS:
No searching option
Old-fashioned design
No available profile pics
---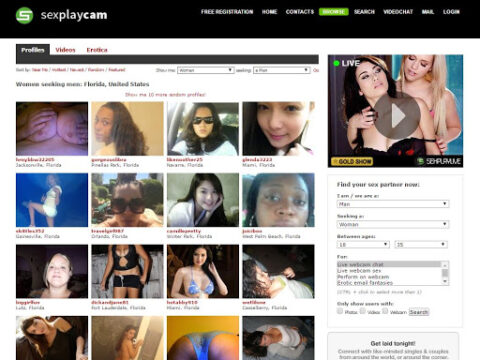 Sex Play Cam is one of the best live sex cam websites that offer people the chance to date online. Honestly, if you're looking for the best venue to flirt and have sex on the internet, this website gives the best girls to jack off. They gather sexually-minded people together and put them in the same venue to hookup or date. So, start exploring the website and watch your pleasure fulfill.
PROS:
Accounts have details and information about the users
Users submit personal videos to the public
CONS:
The number of male users is many compared to female users
---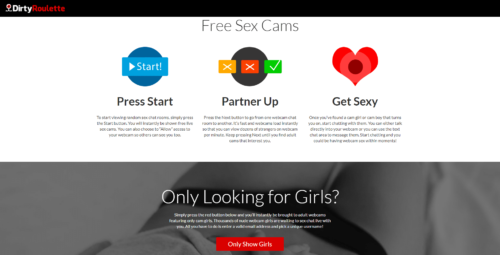 Like other Live Video chats, Dirty Roulette also helps you find your best match from the large selection of active users. However, what makes it remarkable is you will not talk about family and boring stuff. Instead, you can spend time digging naughty activities and dirty talks. Above all, there are plenty of active people participating on this website. So, you will always have your match any time of the day.
Here's our full review of DirtyRoulette.com.
PROS:
You can show nudity
Maintains anonymous identity
No advertisements on the website
Prominent members from all parts of the world
Website design is simple yet classy
CONS:
Need to verify age
Sometimes, audio quality is bad
---
Takeaway
Two decades ago, people had to use different social media platforms to connect with people in distant locations. However, with the launch of FaceFlow, everything started changing. Now, you can finally chat with random people worldwide using this website. Furthermore, you will constantly be in touch with your loved ones after registration is complete. FaceFlow is a considerable advantage over popular messaging apps that demand expensive paid subscriptions.
Of course, if you want to make new people and connect with others, FaceFlow is perfect for you. If that isn't enough, the website is accessible without setting up an account. Powered by FaceFlow and other featured video chat sites here, you can get your slice of heaven when it comes to online video chatting. So, get your full FaceFlow and see how easy it is to meet and flirt!
Here are my personal TOP 3 Video Chat Sites Like apart from Faceflow.com:
Sit back and start flirting!
All 43 Other Sites in This Category Worth Checking Out:
Talk To Me & 12 Must Visit Sex Chat Sites Like TalkToMe.com Show Me 12 Alternatives for TalkToMe.com Talk To Me! Yes! Are you bored or wishing to get some friends or strangers for a quality conversation? Sounds fun, isn't it? I am extra naughty today, so I swam across my compilation of sex chat sites […]