Updated on: December 8th, 2023
Hentai Pros
& 12 BEST Hentai/Anime Sites Like HentaiPros.com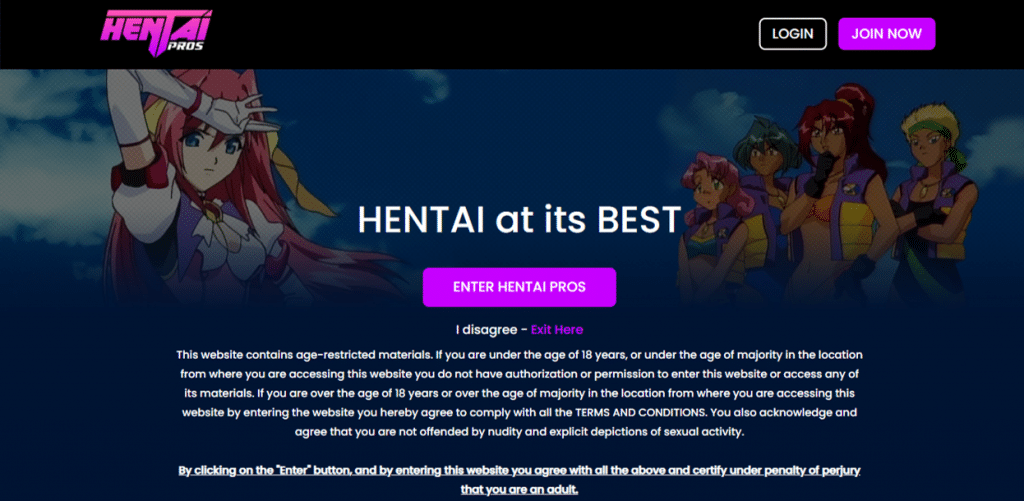 The weather is good that it makes me crave for some hentai stuff; thankfully, an expert site in the field of cartoon porn has come to the rescue. Hentai Pros, an erotic anime platform, has built a place in the market for uncensored intense Japanese cartoon movies. Yes, the name suggests experience and professionality. I would say, over the years, Hentai Pros reached a milestone of success by providing hentai materials worldwide. In fact, the site has consistently won the hearts of many and ranked high on the most visited Adult domains globally.
Official URL: https://www.hentaipros.com/
Launched in 2014, Hentai Pros served its clientele efficiently by offering various categories like creampies, hand jobs, blowjobs, squirting, and more. Not to wonder why they have good reviews, the films at Hentai Pros are sultry and timeless. You can use these contents any time of the day; hence, you can even grow old with them. More so, the characters are stunning and alluring. Everything here is of excellent quality, and the audio is on par with the visuals.
Hentai Pros: Key to your Masturbating Journey
Indeed, Hentai Pros is where every porn citizen can go if they like all sorts of animated porn. Certainly, you will love the most significant and gorgeous array of characters doing activities that will suit your masturbating needs. Huge titties, sex in the shower, big cocks ­- you name it, Hentai Pros are doing this great! All activities that you can imagine are definitely here to make you go crazy and horny. Hence, Hentai Pros contain methods and fun stuff that stimulates porn addicts' senses.
Moreover, Hentai Pros is truly a prominent premium porn site for animated hardcore material. This claim is evident with the site's over 12 million monthly visitors – that is huge! I do not have any questions about how and why they reached those numbers because Hentai Pros clearly identifies its audience. Despite having complete Japanese materials, visitors from all corners of the world still use the platform because everything is written in English. Undeniably, this site is user-friendly and active globally, that its users mostly came from the USA, Brazil, United Kingdom, and of course Japan.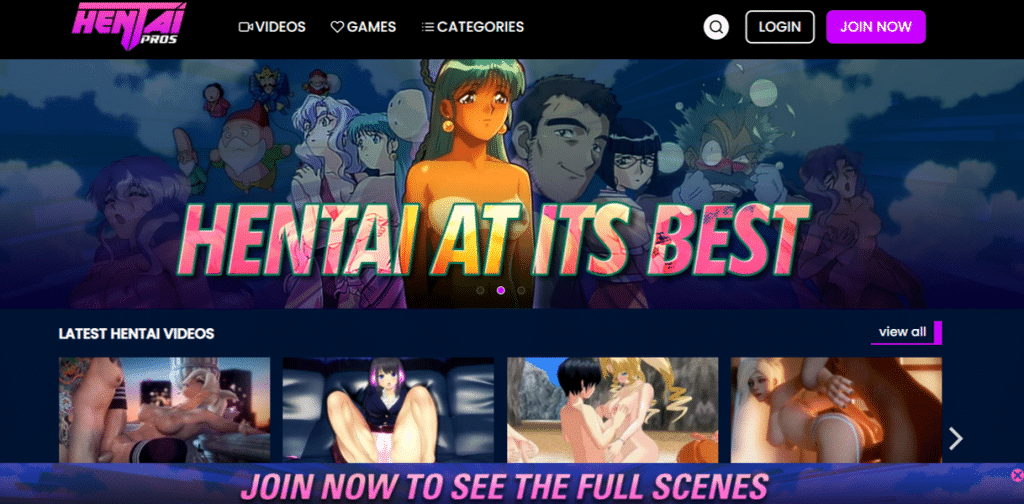 I also love how they have accumulated an incredible collection of totally unrestricted, uncensored, full-length, high-definition films. Hentai Pros can really claim that it is a pro in the field of animated porn since you can't find any obnoxious, out-of-date, or low-quality hentai films here. This is an excellent premium porn site that, for a few dollars, you can get unlimited access to. Although quite a fancy to make a subscription yet, it is definitely worth it.
Hentai Pros: Display and Homepage
The website Hentai Pros is well-designed. The homepage will literally show you everything that you are expecting from the platform. It displays simple options at the upper edge, a black backdrop, crisp icons, and a feedback button on the left side if you have any praises or comments to provide. Hentai Pros created different sections on the page; these include the most recent uncensored videos and the most popular ones. Fresh and popular contents are indeed one that is worth seeing on an erotic platform.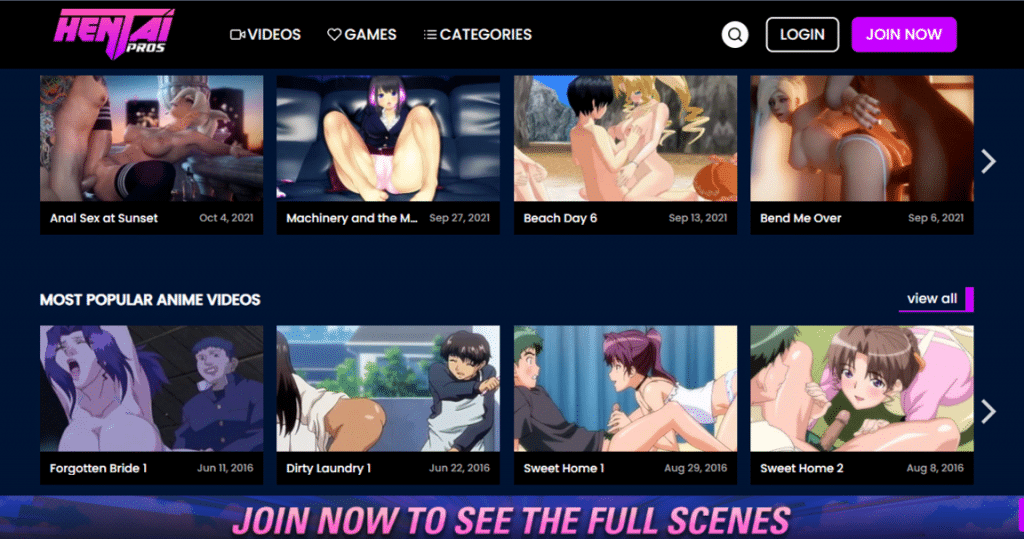 What is even enticing is that you can find girls and truly beautiful characters here at Hentai Pros. With the number of tiny waists, huge tits, and perfectly shaped bodies, you can't even ask for more, pal. Other than that, each video at Hentai Pros contains an image preview. It also provides content information like posting date, number of accumulated views, availability of subtitles, and ratings and reviews. The videos page is also simple to navigate. Furthermore, date, popularity, and most-watched may all be used to sort the results. The most popular list is based on likes, while the most-watched list is based on views, although the two lists are pretty similar.
More About Hentai Pros
Telling you more about Hentai Pros characteristics depict how user-friendly its interface is. You can roam around the site with ease, and it is also applicable to all devices. Hence, you can get the same experience even streaming on your smartphones. As mentioned earlier, the site is simple to browse, and you may search for material by genre, user rating, date of release, or keyword. The best thing about Hentai Pros is that you can also mark films as your favorites. Yes, you got that right! This feature allows you to create your collection of the most loved hentai content.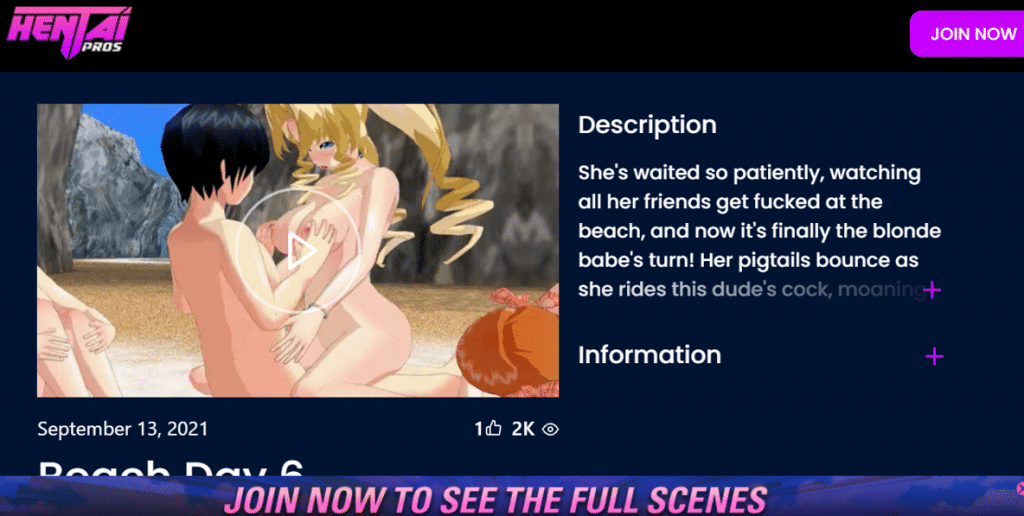 Additionally, watching and streaming your chosen erotic stuff is never made fantastic with the platform's flash player. The player allows you to play videos in full and huge sizes. How steamy is that, seeing the tits and vagina clearly! Oh, pal, you deserve this and more. Talking about more features, the player includes a number of built-in functions that will you cum and fap hard. This is indeed possible with their high-resolution video display of 1080p. Lastly, each video ranges around 25 minutes in minimum duration, indeed long enough to reach that intense satiation. Don't worry; videos are surpassing an hour too. These and more are only for you!
Sexy Anime Content at HentaiPros
Hentai films are known for their wild sequences and surprise story twists. As a result, porn fans are continuously excited when viewing Hentai sex videos. The concept of Hentai films is sexual and stimulating in and of itself, as countless millions around the world dream about Anime females. With that, Hentai Pros is a website that features hot Hentai material. The platform is chock-full of hot scenes that you won't find somewhere else.
Porn hentai fans will delight in the wide range of hentai categories covered in Hentai Pros. Fasten yourself, pal, as you watch niches like ahegao or erogenous face expression and futanari contents that focus on mutant sexual material to more popular orgasmic topics like anal, pregnant, schoolgirl, lesbian, rough sex, masturbation. Certainly, if you are a hentai addict, your pulse will rise, and pure excitement will occur.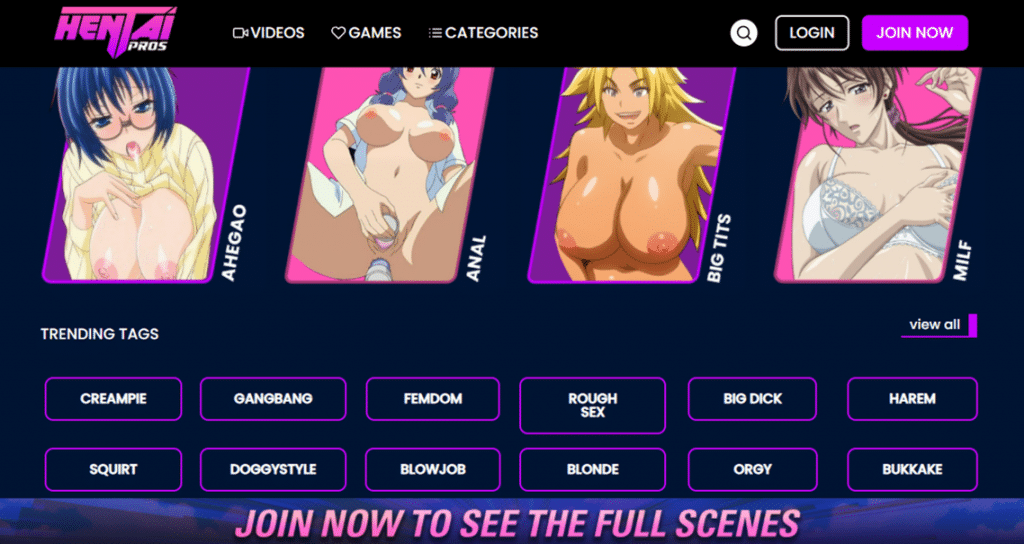 More so, Hentai Pros dedicated an entire section for ahegao, again pornographic cartoons that focus on the ladies' facial reactions when they cum and reached the climax. Hence, if you are greatly satisfied watching this, you can immediately pay a visit to this section. I appreciate how Hentai Pros allocated portions of these in their page. In fact, you will erotically witness enticing ladies in their orgasmic journey in this section. Looking at them makes me even hornier, and I can't help but feel thrilled seeing an abundance of these materials at Hentai Pros.
Membership and Perks
Since Hentai Pros is a paid pornographic site, it might be inadequate to expect anything free here. However, Hentai Pros' premium membership options are moderately priced. Great news, indeed. As a result, if you want to be a frequent user of the service, you won't have to get too much from your pocket. You need not worry; for sure, here at Hentai Pros, your bank accounts and savings will be intact; every penny is worth it. So, to make you informed, here is the list of membership fees at Hentai Pros.
2 Day Trial       —          $1/day
1 Month           —         $29.99
3 Months         —         $19.99/month
12 Months        —         $9.99/month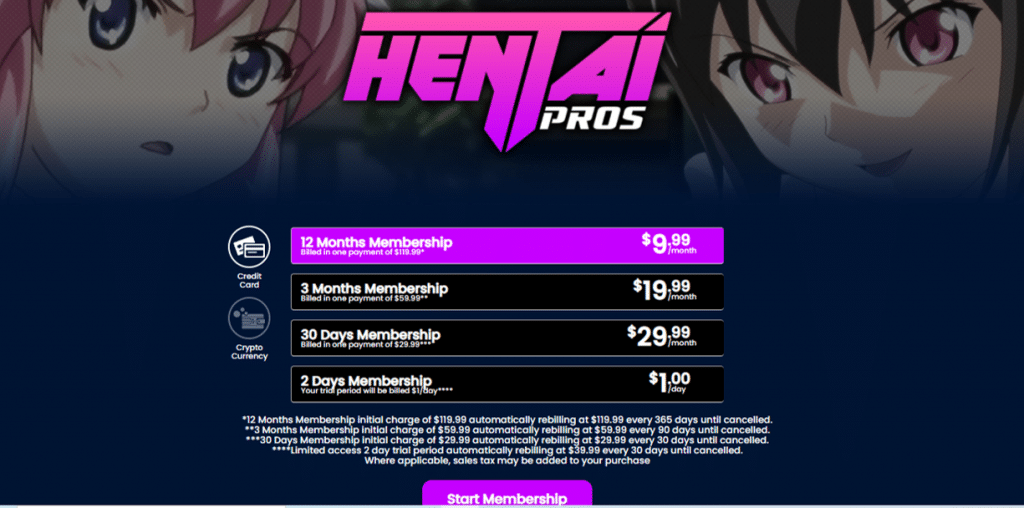 What is good about Hentai Pros is that they offer discounts and great deals from time to time. You can access discounted rates ranging up to 50%. Yes, all you have to do is watch over the site and grab deals whenever available. If you are wondering how to pay, you can make your payments via debit or credit card. Hence, other options are shown on the different segments of Hentai Pros. All in all, your subscription will take you a long way; with this, here are some of the features available when you subscribe:
Wide variety of erotic hentai scenes
Uncensored hentai scenes
Access to regular and fresh updates
Unlimited access to Hentai Pros' collections
Use of subtitles
Amazing search options
All of these compelling tools and capabilities combine to make Hentai Pros an ideal site for erotica fans who enjoy Japanese animation characters and cartoons. In addition, the Hentai films' distinctive and fascinating characters take you into a realm of sensual dreams. Big thanks, Hentai Pros.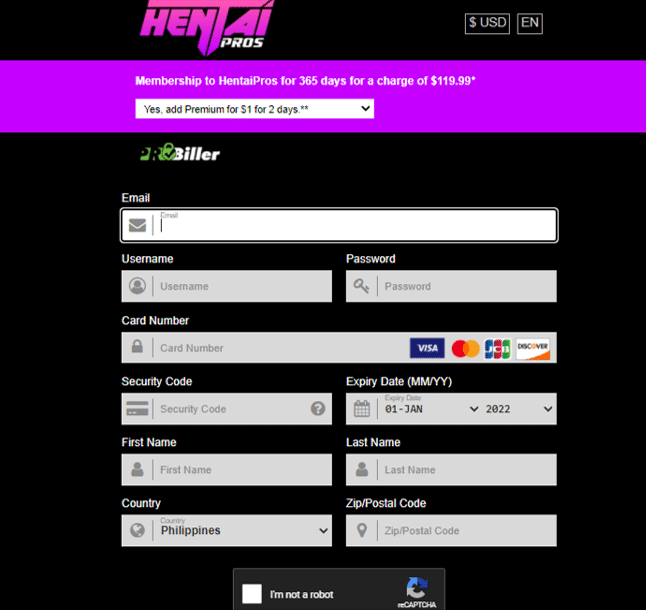 Few Things to Consider
There is indeed no doubt that Hentai Pros is an exquisite site. However, there is no perfect platform; hence, the site also has some minor drawbacks. Now, when it comes to downloading content, the site will require you to upgrade your membership to a VIP subscription first. Since you need to upgrade, you also need to pay extra. This is entirely sad since we all love to save some nice and mouthwatering content to fap anytime, right?
More so, if you are inclined to pornographic pictures and images, Hentai Pros does not offer them. They solely provide videos and erotic films. Hmmm. Apart from that, subscribing to Hentai Pros requires you to stay connected and updated, for they automatically rebill your membership. Good thing, there are also options to cancel membership whenever you decide to do so. Hence, if you feel like you don't need it anymore, make sure to cancel your subscription to avoid surprises on your bills the next month.
The Pros and Cons of HentaiPros.com
PROS:
High definition contents
Uncensored hentai materials
Wide range of contents
Good sorting and searching options
User and mobile-friendly site
Updates regularly
Good interface and navigation tools
Premium deals and membership perks
Has subtitles
CONS:
Pay to access full site features
Pay extra to download contents
No pictures and images
Few categories
---
12 BEST Hentai/Anime Sites Similar to HentaiPros.com: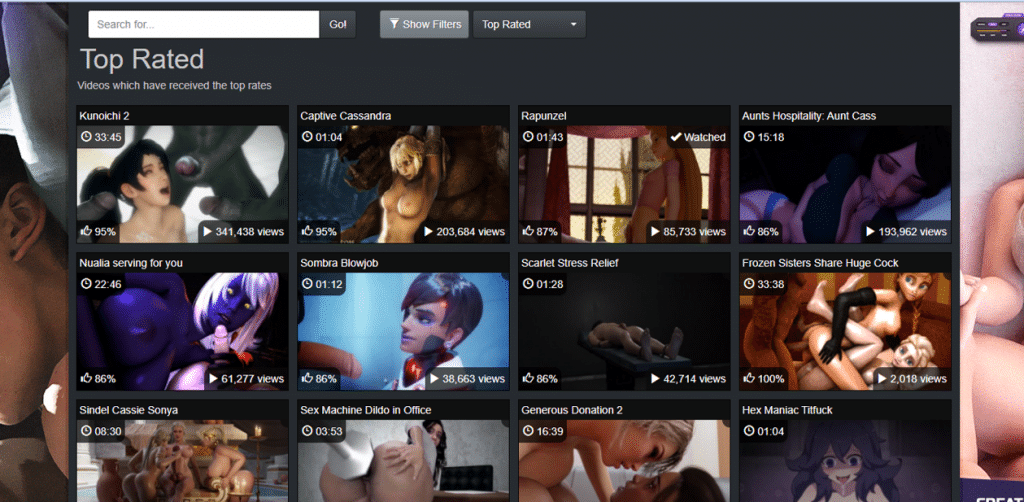 Millions after millions of pictures, gifs, and videos are available for your viewing pleasure. If you like hentai, a visit to PorCore.com will make you feel as if you've died and gone to heaven. There's only too much to discover. The web is updated daily, so there's still something fresh and exciting to look forward to.
People have spent time and effort making these videos, and even though you aren't a big fan of hentai, you will have many videos that you will have a happy time viewing. PorCore.com is a hentai platform that can't be matched, not in terms of content, not in terms of frequency of updates, but with its overall functionality.
PROS:
A wide array of hentai videos
Free access
Can be utilizing a mobile phone
User friendly
Easy to navigate
CONS:
Plenty of annoying advertisements
---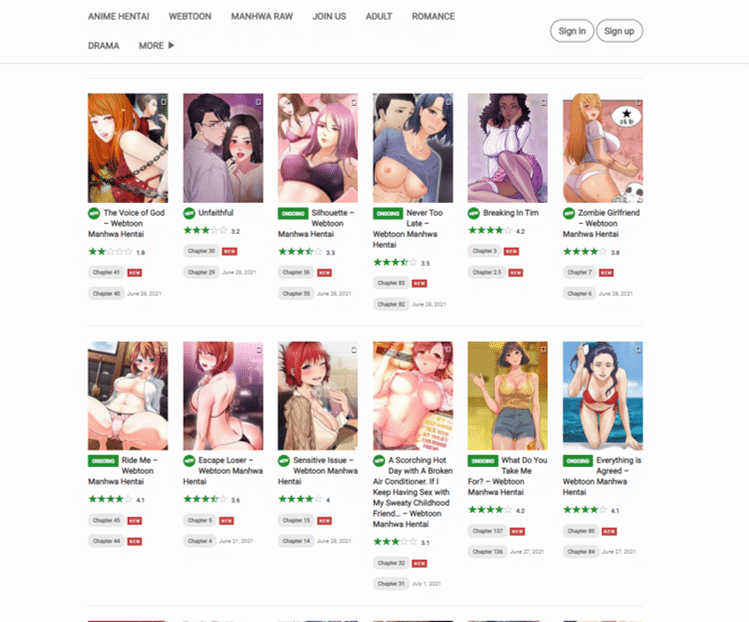 Manhwahentai is an excellent website with some tremendous Korean manhwa porn. I enjoyed it since the tales are more engaging, and the art is unique compared to typical hentai. Manhwahentai has also come up with a beautiful concept of compiling all of these series into a quick and dependable website. This site is far more reliable than many of the free manga sites I used in the past.
Manhwahentai also performs an excellent job at remaining current and maintaining high ratings. Because it's such a popular site, you will discover many ratings that will help you figure out which things are worth trying next.
A full review of ManhwaHentai here.
PROS:
Efficient English translation
Free comics to read
Wide selection of contents
Has a discussion section
Good quality comics
Diverse topics and plots
Good mobile display
With dramatic and engaging storylines
Comics load fast and quick
CONS:
Too many advertisements and pop-ups
Not all hardcore
The absence of sex scenes sometimes
Not so good layout
Some censored contents
---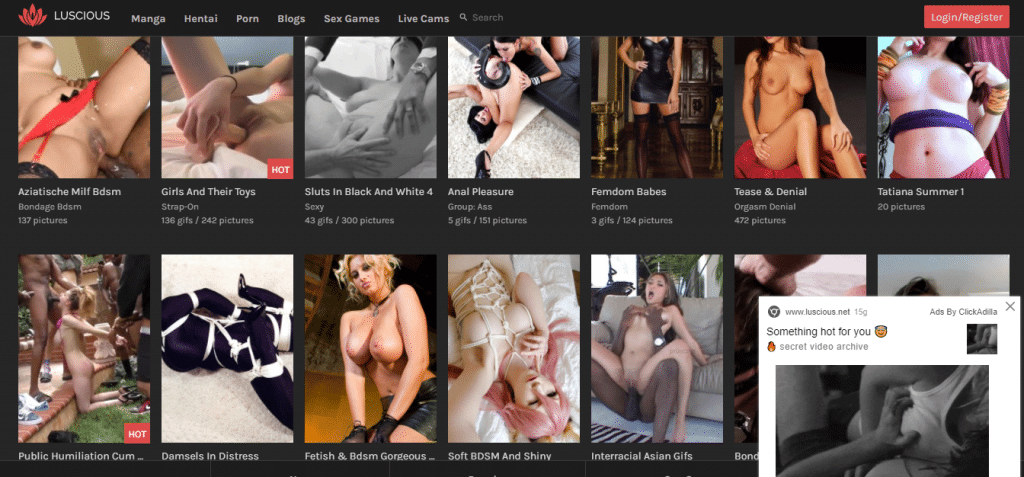 Luscious is not just a simple Hentai porn site but a home for many people who like to build a community with like-minded individuals. It is a place where actual manga, Hentai, comics, and cartoon lovers gather together to enjoy a massive collection of anime erotica. I know it's not as big and famous as other Hentai sites out there, but it has the largest selection of Hentai themes, blogs, porn, and manga worldwide. And the 20M+ users and visitors it has could attest to that claim! Plus, it's straightforward to navigate; even a dumbshit could handle it just fine.
More of the Luscious's features and functions here.
PROS:
Hentai albums are plenty
All types of genre, themes, and fetishes are included in every section
You can join the active community
Talk over and share your opinions with other members at the discussion area
Blogs are available
There are user-generated content available
CONS:
Advertisements and redirects to third-party websites
Require registration to communicate and leave comments
The premium price is quite costly
---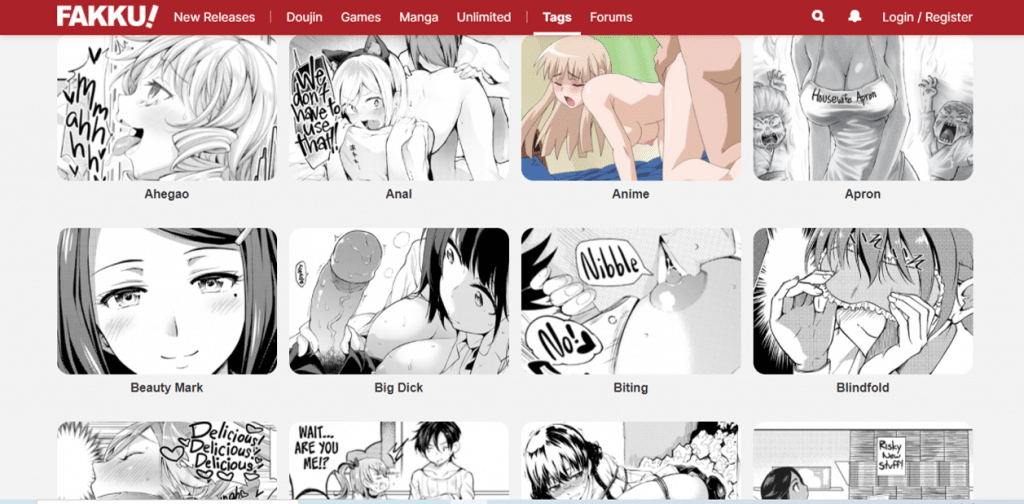 Fakku is a reputable distributor of original, translated Japanese hentai and manga. They have even made their own games, and you will enjoy yourself here. Fakku is, for the most part, accessible. Fakku, on the other hand, sells premium anime and comics with its Unlimited subscription.
By buying it, you will not only gain access to the most recent material, but you will also get all previous issues from a variety of well-known comics such as Kairakuten and Koh. You will also get a 10% discount on anything in the Fakku shop, as well as access to beta features on the website and uncensored hentai.
PROS:
A wide array of pornographic contents
Lengthy videos and materials
Amateur and professional contents
CONS:
High-definition videos are accessible for premium members only
Advertisements
---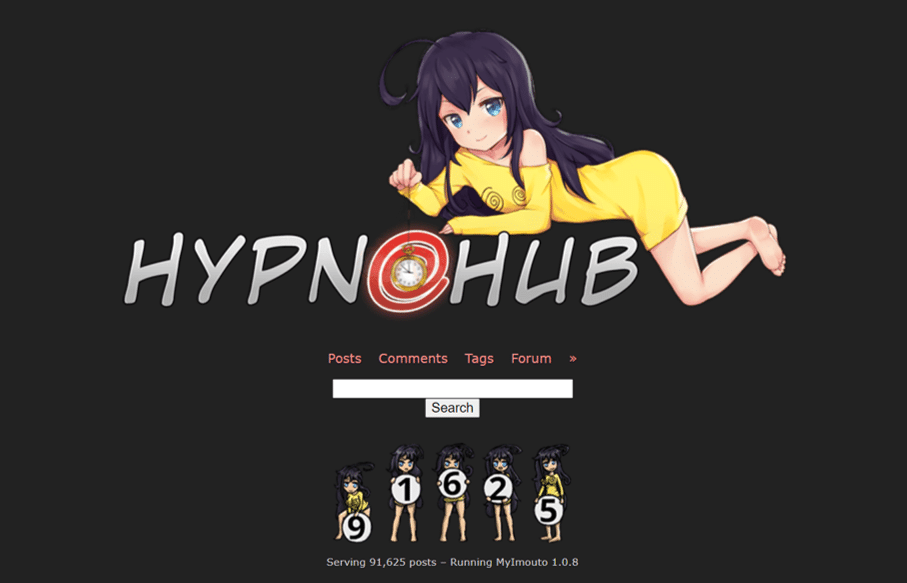 HypnoHub is a Danbooru-style message board dedicated to ladies in hypnotic states. When it first launched in 2013, hypnosis porn fans celebrated at the start of what would become the largest source of animated visuals using hypnosis. Whether it is swirls, glazed eyes, corpses, or plain hypnotism stories, most of the photos will feature hypnotic imagery.
Visit our full review of HypnoHub.
PROS:
Can upload own contents
Active porn community
Variety of animated pornographic images
Original artworks and creativity are highlighted
Accessible to all devices
Has a forum
CONS:
No porn films
Poor updates
---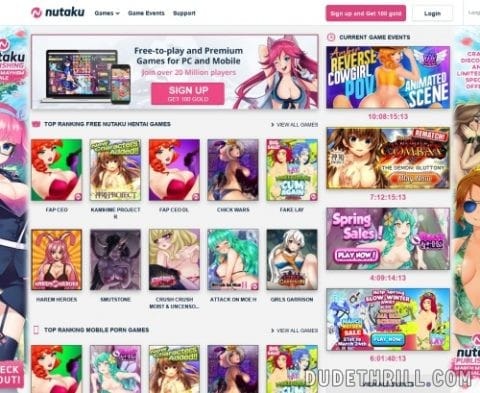 Nutaku is undeniably the leader in hentai games and you can see that their range of porn games won't disappoint. As for this game, you can sign up for free with just an email address and password. In just a few minutes, you can already start browsing the amazing choices of porn games they have to offer.
There are also some games where you can only access by paying first. Some of them are more into acting scenarios which will require interactions. Whatever game you choose, you will surely enjoy being horny with all the hot fun unfolding right before you.
Check out Nutaku's full review.
PROS:
Available for use via mobile phones or desktop browsers
Characters and stories give justice to the well-known hentai niche
Attractive design and website layout
You can easily find your favorite games since it's pretty organized
Effective search functions for easier use
CONS:
Some hentai games need to be paid first
---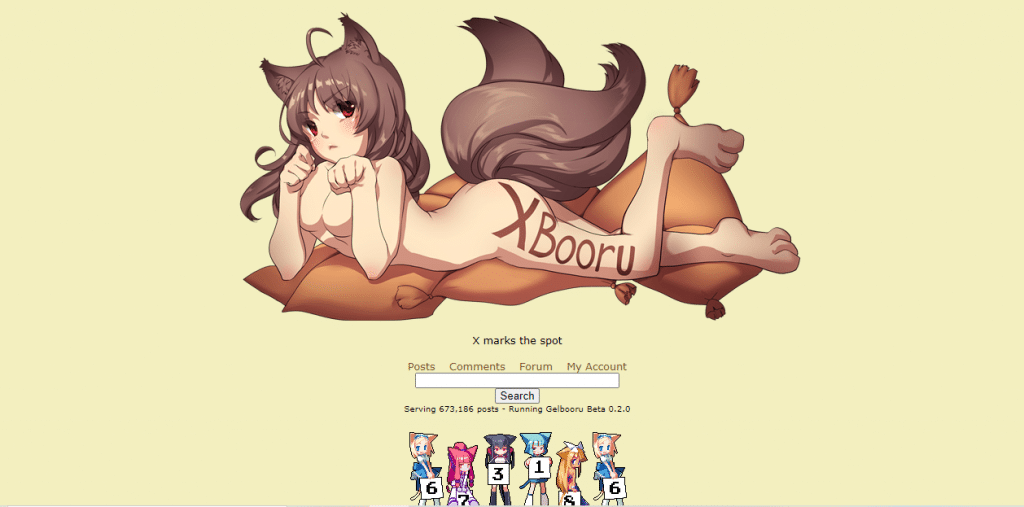 Xbooru is one popular place for enjoyment and gratification among hentai fans. It has been compared to other Booru pages, and this is right. However, the material is entirely different. The Booru sites are structurally identical, but not in the gallery, which is fantastic! You can go on various picture boards, but the basic concept and form will still be the same.
Furthermore, instead of giving feedback and waiting for the artists to reply, you can use the Discord chat to talk about whatever you want. There must be no other spot with as many pictures as Xbooru. More than 50 thousand photos are sure to excite any hentai fan! If you like anime-styled porn, you should surely visit this website.
Learn more about Xbooru today.
PROS:
Variety of pornographic contents
Regular updates
Lengthy videos and materials
Amateur and professional video contents
CONS:
Limited access for non-members
Advertisements are plenty
---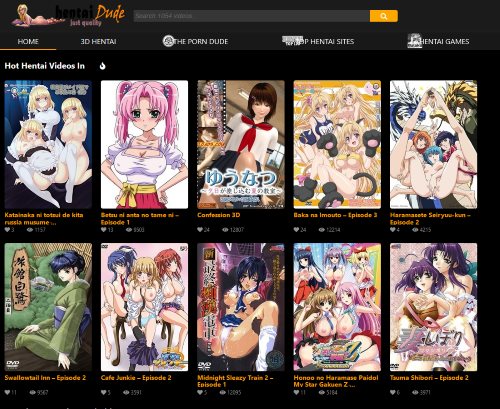 HentaiDude is without a doubt one of the most significant pornographic discoveries you'll ever find. The sheer volume of videos will astound you. Each video is neatly classified into a sub-genre and cross-referenced with keywords. This means that you will find an exact video within 30 seconds of landing on the front page. Most of the videos are offered for free to watch, but the paid account is where the true advantage lies. Any video is available for free, and you can communicate with other members of the group. When it comes to this niche, paying a premium is an investment rather than a cost.
PROS:
Many free accounts to access
Amazing web design
Highly organized and neat
CONS:
A limited number of videos
---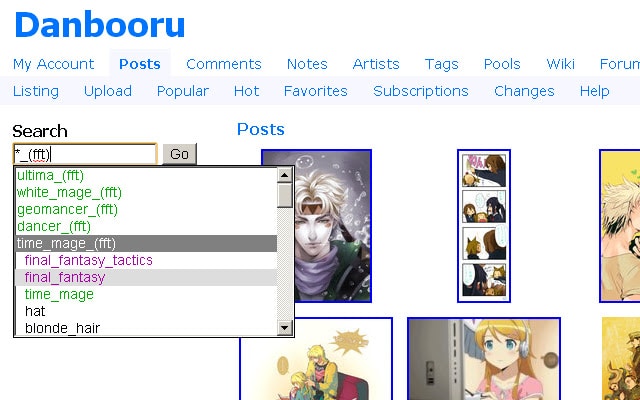 Danbooru is a forum that caters to both developers and non-creators. You can both display and make hentai in this way. Names, creators, visibility, and other factors are used to categorize these posts. If you are feeling daring, you can check out the most recent comments on the website, as well as links to sections where you can debate subjects with other enthusiasts.
Basic, Gold, and Platinum membership levels exist on Danbooru, with Platinum being the greatest and Basic being the least. Although absolutely nothing on Danbooru is limited, having a higher tier makes some aspects of the platform easier to use or offers better facilities.
PROS:
Variety of pornographic contents
It consists of anal, escort, cam, and many more porn sites
Lengthy videos and materials
Amateur and professional contents
CONS:
High-Definition videos are accessible for premium members only
Advertisements
---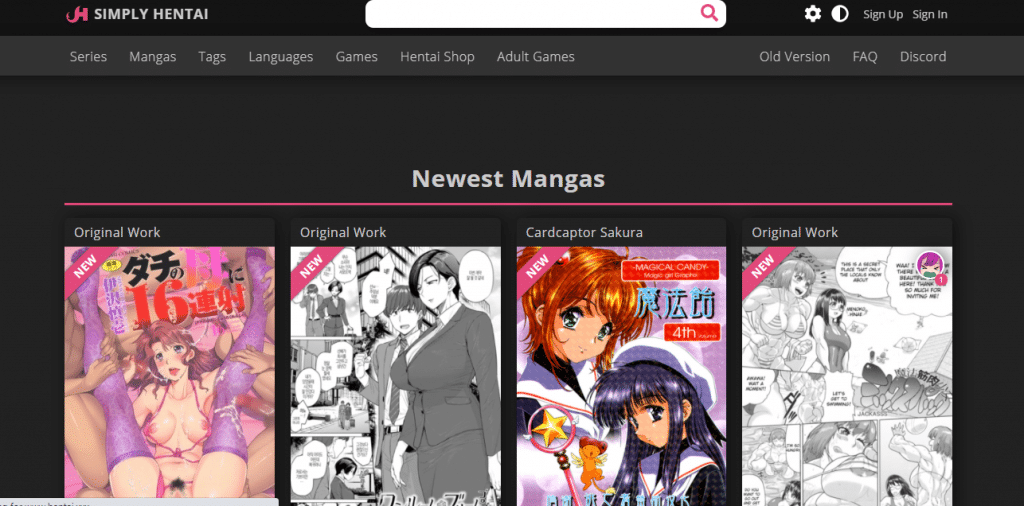 SimplyHentai is a complete source for your anime/hentai desires. Here's where you can discover new videos of your beloved sex anime shows and comics to browse, all without needing to pay anything. Now you will find everything you could possibly want to fulfill your highly unique erotic dreams and discover new and thrilling fetishes.
PROS:
Massive selection of hentai content
Full-length collection of Hentai episodes
Amazing navigation and design
Supports mobile browsing
CONS:
---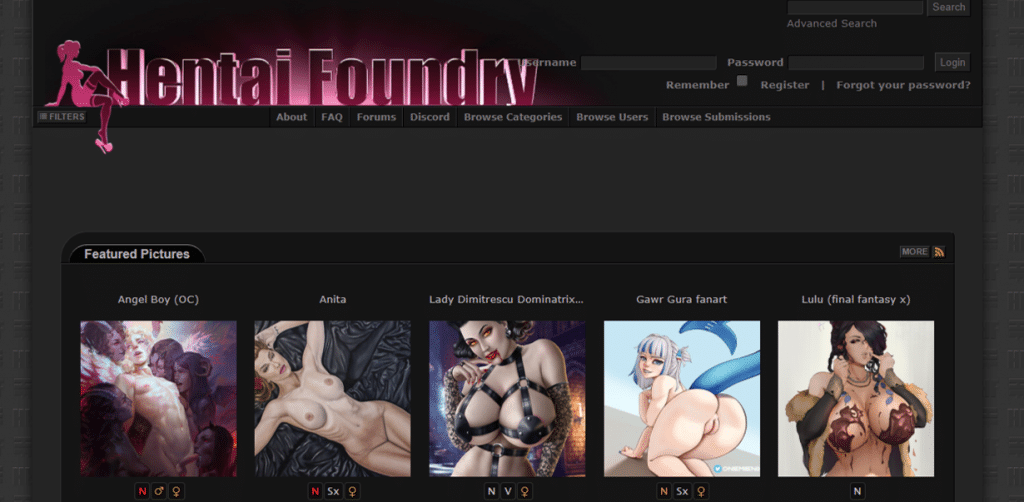 The Hentai Foundry website is very user-friendly. With a vast community and engaging users, everyone will surely love the atmosphere here. The site also needs registration before users can thoroughly enjoy all its perks and features. In fact, everything is really well structured, and everyone who has an account may upload. Downloading contents are also free and can be done with a few clicks.
Here is Hentai Foundry's full review.
PROS:
Free hentai contents
Lots of genuine artists
Engaging community
User-submitted hentai materials
Prices and perks
Effective search options
It has a gaming section
CONS:
 Advertisements
No videos available
Need registration to enjoy more features
---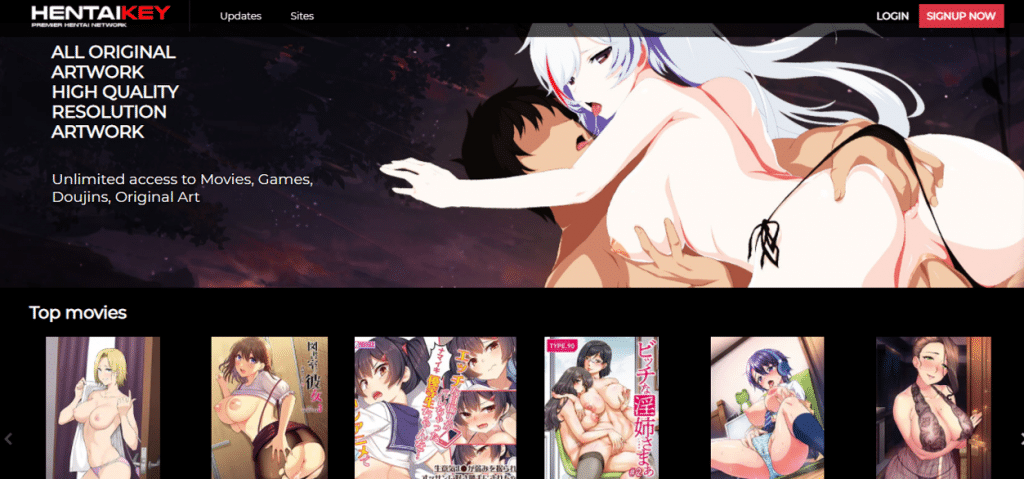 When it comes to top-notch anime and manga erotica, Hentai Key is the network to watch. This network includes more than 40 fantastic websites where you can get anything from hentai shows and films to comics and even hentai games. The platform also provides a user-friendly interface and quick download rates. Hence, anyone from the newest anime newbie to a lifelong manga aficionado can enjoy this ultimate hentai experience online.
PROS:
Access to more than 40 hentai sites
Uncensored hentai
Massive collection of contents
High-definition videos and photos
Regular uploads and updates
No advertisements
Has a seven-day trial access
Considered as the Netflix of hentai
CONS:
Needs membership to access
Quite disorganized
---
Verdict
Overall, Hentai Pros offer contents that are beyond the box. Get to experience quality plot, storylines, twists, contents, and enticing animated ladies here. You will also love the site Hentai Pros' full-length, uncensored contents. There are many attractive Hentai characters in these films who may occupy your fantasies for extended periods. Also, the site design is good with features that will make you extra happy and horny. All of the nasty portions are displayed in all of their splendor.
Luckily, Hentai Pros made sure to create an interface that is user and mobile-friendly. It is easy to locate and navigate through the contents with their advanced search and sorting options. You may search for videos based on their release date, rating, and the number of views. Lastly, you will never look for more; Hentai Pros got you covered. With their intense pornography and high-quality top-of-the-line contents, you will surely enjoy fapping to your hentai fantasy every day! Grab the deals now!
All 71 Other Sites in This Category Worth Checking Out:
LoL Hentai Review & 12 Best Hentai Porn Sites Like LoLHentai.net Show Me 12 Alternatives for LoLHentai.net Hey there, fellow gamers and hentai enthusiasts! Today, we're diving into the fascinating world of LoLHentai, also known as League of Legends but with a hentai twist. Now, I know what you're thinking – "What on earth will happen […]