Updated on: December 5th, 2023
XBooru Review
& TOP-12 Free Hentai Porn Sites Like xbooru.com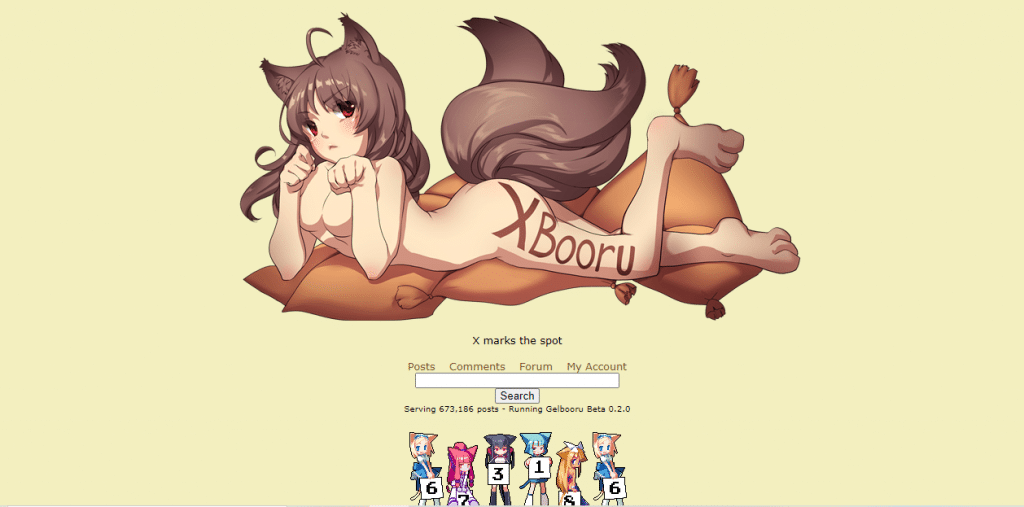 When you search for a hardcore porn service specializing in hentai content, yet diversified to supply the perverts with other finest porn stuff, themes, categories, genres, and characters. Don't look elsewhere because Xbooru is obviously the rightful place for you.
Official URL: https://xbooru.com/
Generally, XBooru implements a booru niche, which means they operate as an imageboard, sorted by tags, categories, and other relevant keywords. Obviously, the site offers a massive variety of collections for their fans and new visitors. You can enjoy plenty of artists' erotic works for free and find new yet unusual hentai porn everywhere. The artists here came from different parts of the world and had their own creative minds, so expect to see outrageous, mind-blowing, and diverse hentai. You can't imagine how creative and weird the mind works, and once these artists grabbed their artistic skills, you know they're going to kill it!
In terms of visitors, most of the websites these days, especially that there are plenty of options around the internet, you can rarely get at least one million visitors throughout their operation. But, I found out that XBooru managed to gather a massive amount of 150M+ visitors. Hold up; the number doesn't stop there, dude. Even it has a staggering number of guests, they continue to grow as more and more people get to know them through word-of-mouth. If you want to know what XBooru offers and enjoy its content, I'm here to help you. Let's start exploring this site below!
Yodare Ga Tare-sō Na (Mouthwatering) Hentai of XBooru
XBooru is a booru-type hentai site with a successfully created layout and interface. It provides a wide range of authentic sex categories that many users crave and search for. Broadly speaking, XBooru has plenty of stuff in store for us. They feature anime erotica and graphic porn commonly appreciated by many perverted folks worldwide for over ten years.
But, it is such an understatement to tell that XBooru only has free hentai smut because little did you know, XBooru has other pornos available. These include videos, standard images of pornstars, and fetish stuff that you might enjoy on top of your hentai delight. XBooru also features chatting, commenting, and forum services. Not only can you jerk off to its content, but you also enjoy the community's warm atmosphere. In fact, I personally adore the community concept they have created. You will not only see photo sets and hentai videos, but you get to explore and connect with some artists and fellow hentai enthusiasts.
XBooru: Loaded with Free Hentai Content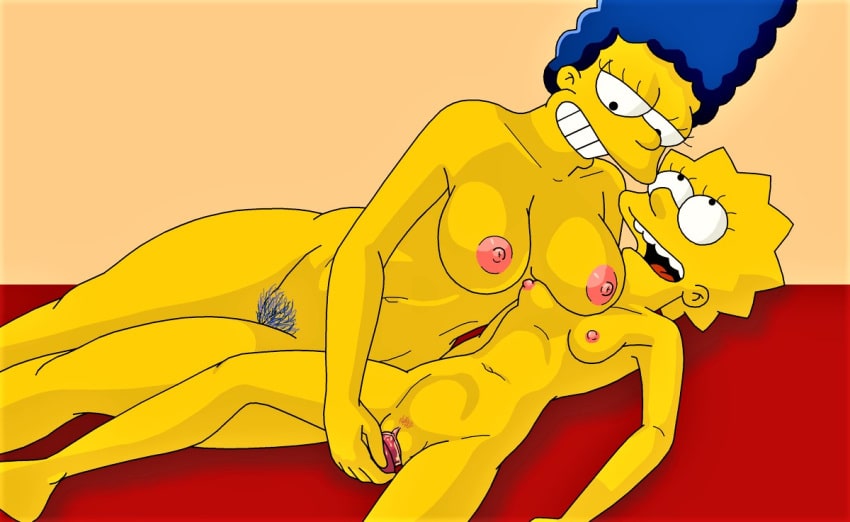 As of writing this review, XBooru currently has over 600K+ posts on every website stats. I was surprised that the posting section seems to be an exciting mashup of cute anime manga beauties and authentic pornstar beauties. You can also browse everything from videos to images to GIFs usually categorized into several categories: single naked babes, hardcore banging, masturbation, homosexual anal sex, cosplayers, trans, striptease, and inevitably heaps of anime and computer game adaptations.
All in all, XBooru is a go-to booru site that got all your needs for hentai cravings. I'm sure your delightful desire for high-quality artworks, photos, and videos would undoubtedly be satisfied 100%. While exploring the page of XBooru, I'm totally convinced that this is an appropriate website for those looking for unique features, basic design, and good quality content all in one place.
Some Useful Features of XBooru
The XBooru site also features a Discord Chat. This group comprises over 25K+ members, and usually, there are around 3K+ active online members every day. When I was exploring the page, I've seen around 2,504 active users online at that time –which is pretty cool since you can spontaneously connect with them using the Discord app.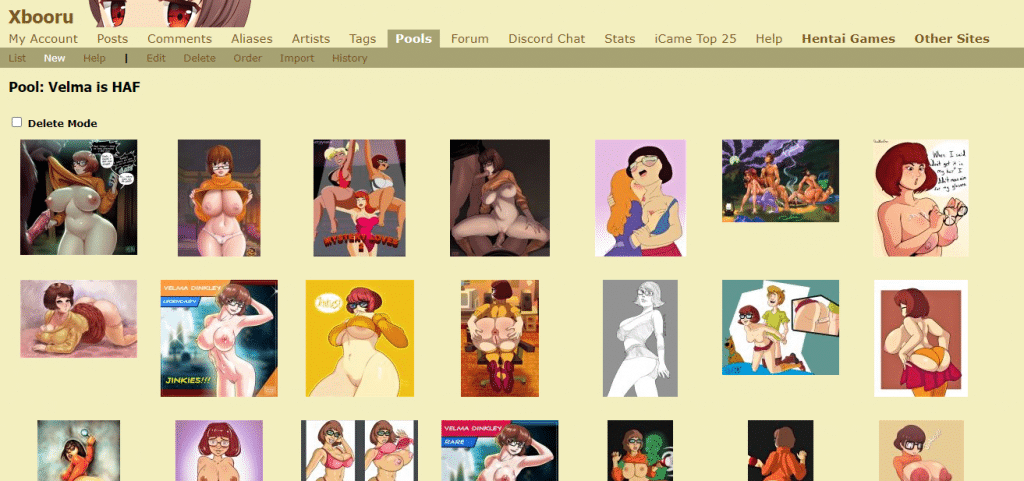 I had to stop for a little before finally understanding what "Pool" meant at XBooru. So, essentially, Pool is a feature of this website that has a collection of porn images. But these images are no ordinary ones since they are distorted versions that were used to create motions. Although the site has a limited list available on this section, you can still enjoy the whole bunch as much as I did.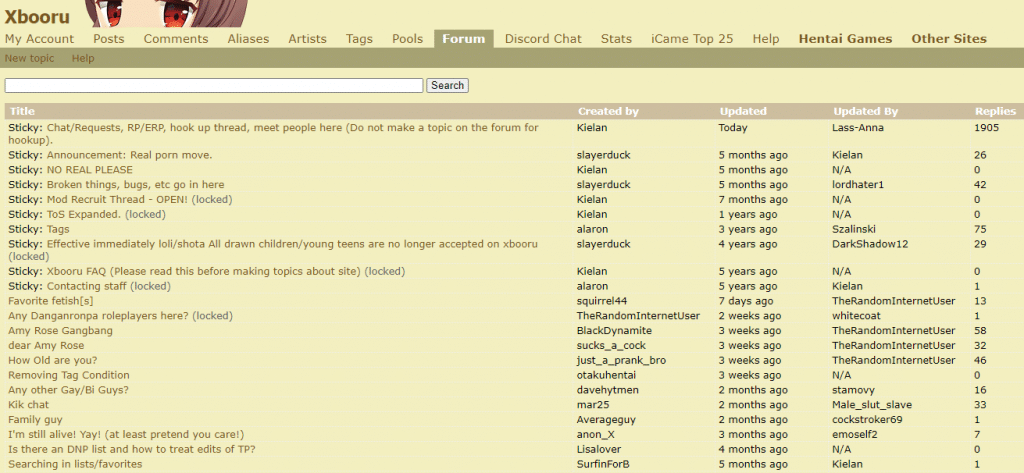 Meanwhile, the Forum is another exciting feature of XBooru that users can explore and expand their connection to the community. Here, you can share videos, images, and chit-chat with other users and guests about anything. It simply serves as a safe venue for everyone to express their thoughts, artworks, and hentai desires. Although some posts on the Forum have lesser user engagement, XBooru's Forum remains an active venue for community engagement.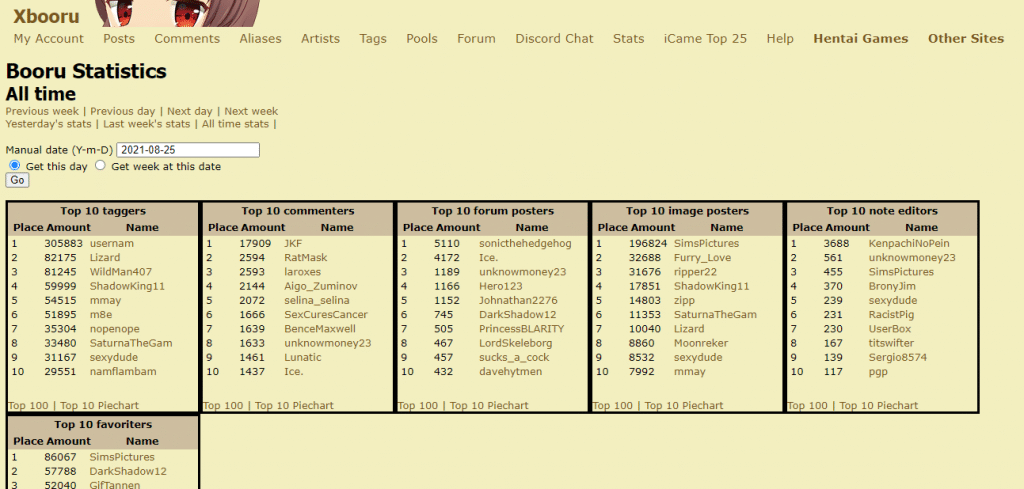 The Stat section of XBooru has the most up-to-date information on the whole she-bang of this site. It has precise numbers and data of every relevant aspect on the page. For instance, there are Top ten lists of users with the highest number of favorites, image posting, forum posting, comments, all other stuff. You can sort these data by list or by piechart. So, if you're an active user of XBooru, you may find your username one of these days. Keep on using the tools and features of the site, and wait to see your own name placed on that page.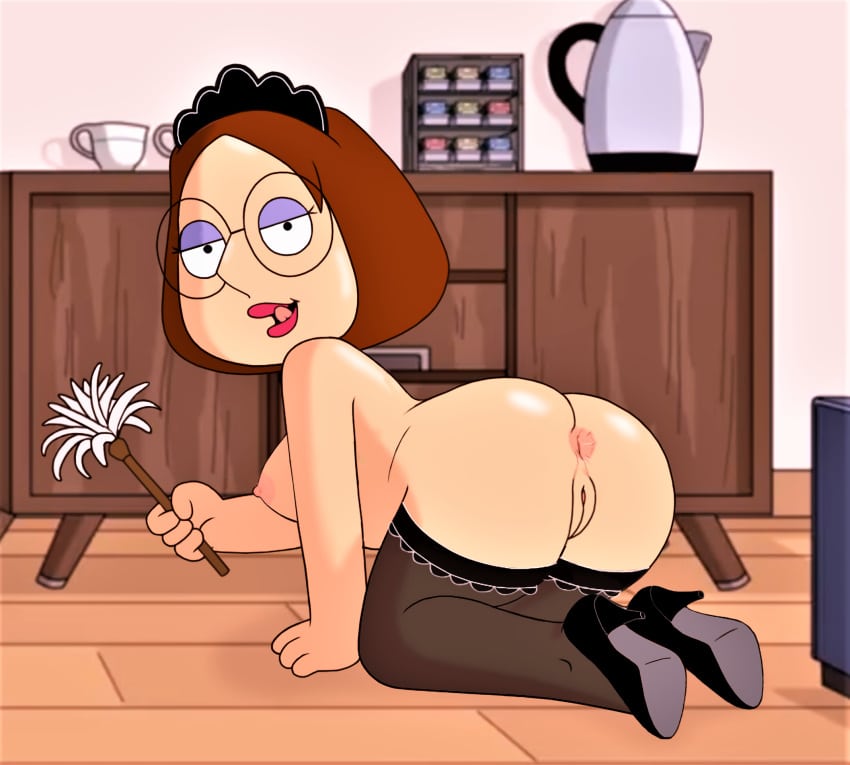 XBooru's iCameOut feature is such a funny thing but very unique. So basically, this feature lists the top 100 characters that the users jerk off constantly. The system will know that these characters are the main culprit for people's satisfaction every time you click on the iCame button.
While writing this review, the current Top 10 out of 100 are Lisa Simpson, Meg Griffin, Marge Simpson, Lois Griffin, Francine Smith, Turanga Leela, Amy Wong, Maggie Simpson, Hayley Smith, and Yulia Nova.
Free Hentai Games at XBooru
Hentai Clicker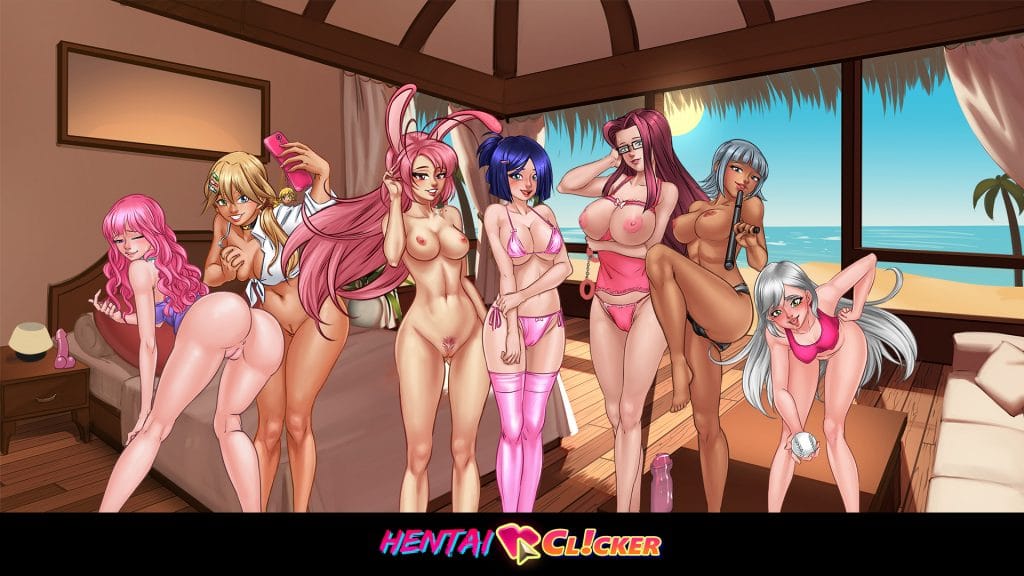 The Hentai Clicker is a free hentai game available at XBooru. You don't need to download this just to play because it runs in your browser. Generally, the game revolves around the quest for breaking the curse that created a mist, preventing hot babes from getting intimate. It's exhilarating, and once the curse has been broken, you can finally pleasure yourself with the hentai characteristics been deprived of sex for a very long time.
Gay Harem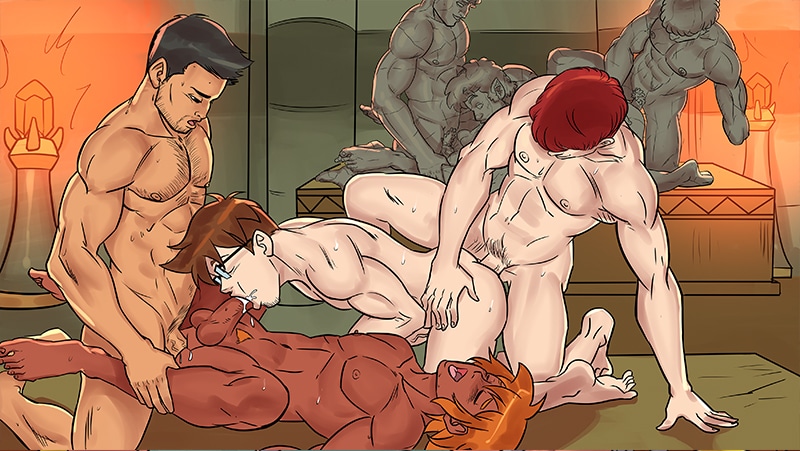 This game is gay-focused, but even you're straight, I'm sure you'll still find enjoyment from Gay Harem. It's an R-PG18 type of Hentai game that runs using your browser. The game is equipped with fantastic sexy stories and hot characters from the famous manga, anime, and other sources.
Hentai Heroes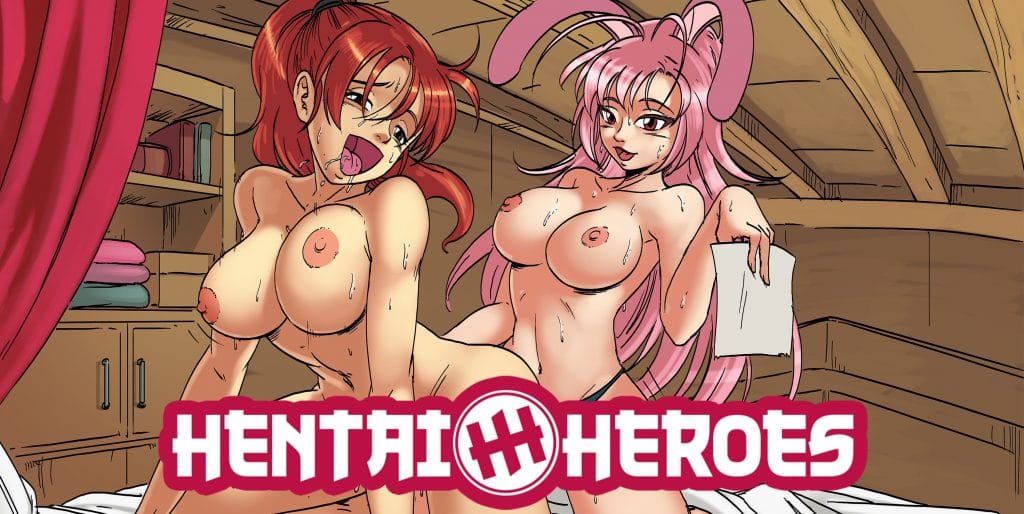 Another Hentai Game from XBooru is called Hentai Heroes. This game is totally free, and I'm sure you'll get addicted the moment you start playing. Hentai Heroes is an RPG-type game that runs in your browser smoothly. It features unforgettable characters with gorgeous bodies and kinky behaviors. These girls came from the most well-known comic characters, manga, anime characters, and famous mainstream games. One thing I promise you —you'll enjoy all the stories, quests, and challenges brought by Hentai Heroes.
Sort Them Out Effortlessly at XBooru
Aliases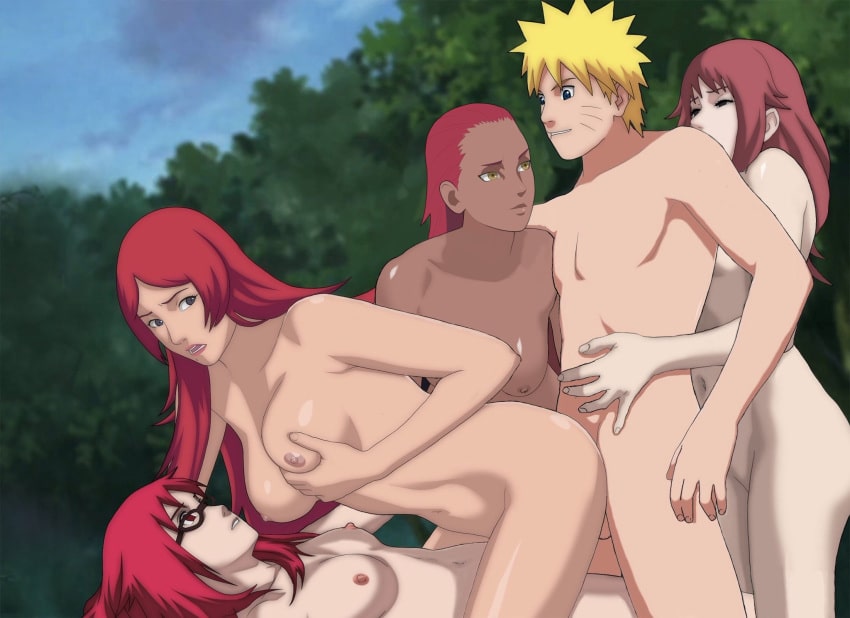 XBooru uses up several options for sorting and filtering. It indeed makes the whole browsing and interaction more convenient and efficient. Aliases are one of the filter features available in XBooru. This helps finds appropriate tags and categories depending on your preferences. For instance, sonic_team, ino_yamanaka, naruto_uzumaki, testicles, tengen_toppa_gurren_lagann, teenage_mutant_ninja_turtles, undressing, fake, and boobs are a few of the aliases that have the highest number of content on the site. According to XBooru, users are free to recommend any alias they can think of; however, before it becomes visible on the site, it has to follow the approval process of the admin.
Artists
The site also provides a section for the Artists where you can find all the lists of users sharing their works with the community. They have so much engagement and contributions on the site that you want to praise them every day for their hard work. These artists are the brain of all the creative content on XBooru, and the site would be different without them. Some artists with unique content are Ruppert Rooper, Jackintaro, Emperor_Luzifer, Turbomilf, Maupidez, giryu, Madame_Jailer, and RealKorra.
Tags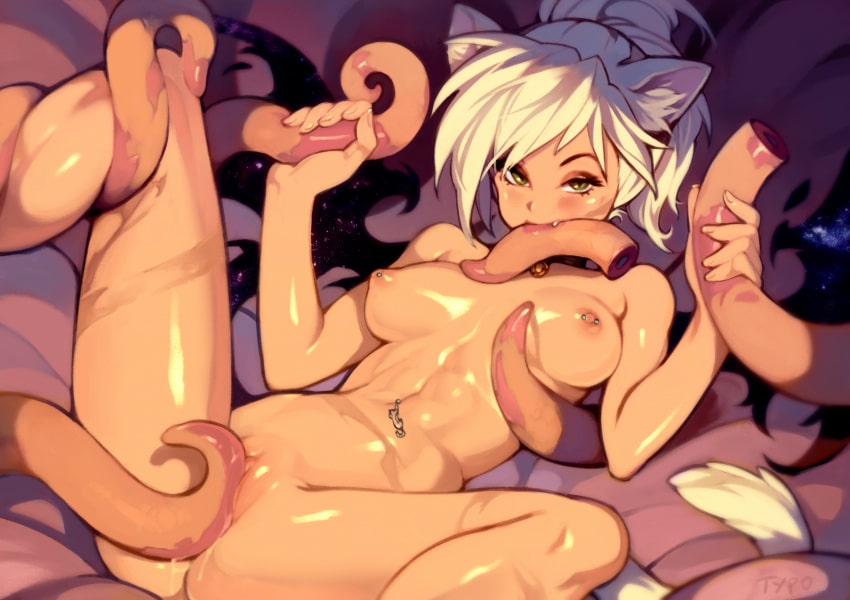 XBooru has an astounding number of tags that will surely help you find the best hentai porn you're hunting for a very long time. I've picked some of these tags, and surprisingly there are more than 50K+ posting available in each. What I like most about the tags here is how specific it is in terms of details. It doesn't give you basic and general keywords, rather dig down further into more specific terms.
Some of the tags available here with corresponding number of posting are cum_in_pussy (16366), spread_pussy (3683), reverse_cowgirl_position (3577), my_little_pony (21983), kim_possible (4155), slavetoon (833), magical_girl (495), couple (2085), cum_on_breasts (8881), pussy (101777), huge_breasts (40980), big_ass (24483), big_breasts (100693), penis (93820), and more!
Active Community and User Engagement at XBooru
At this point, we already how much content we can enjoy on XBooru. It has plenty of tags, artists, categories, and aliases. You can explore and enjoy XBooru further when you sign up and become a member. Once done, you can engage through chat, comments, favorites with other XBooru users for free. XBooru made sure that they give people great content and a venue to connect and engage actively.
Plus, all these features and connection services are free. Don't worry about hidden costs. With a basic membership, you can enjoy a community feels atmosphere, share and exchange images and videos, and feel pleasure from high-quality content. That's the reason why XBooru is different and much better than other competing websites. Even they all provide similar Hentai niche; it differs significantly in various aspects.
Pros and Cons of XBooru
PROS:
Booru type Hentai site
Amazing images
Great variety of content
Searching and filtering options are available
Unique features like iCame and Games are free
It has Discord Chat and Forums
Free to use
CONS:
No movies
Requires an account to join forums
Some ads and pop-ups
---
TOP-12 Free Hentai Porn Sites Similar to xBooru.com: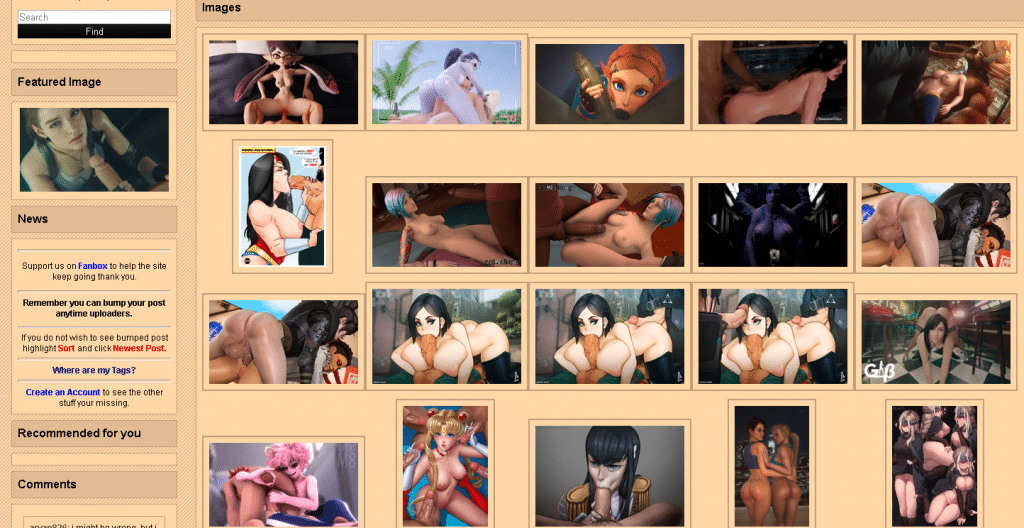 Rule34hentai is a pornographic image paradise where its brigade of devoted consumers provides the content. You will find all your beloved characters fucking and sucking in its massive gallery, whether from Frozen, Overwatch, or The Simpsons. Basically, the site aims to provide you with animated fun and Rule 34 enjoyment.
Here's the full review of Rule34Hentai
PROS:
Loaded with hentai contents
User friendly and easy to access
Fantastic search engines
Amazing navigation tools
Updates regularly
CONS:
Minor members of the community
Slideshow contents are unavailable.
Minimal advertisements
---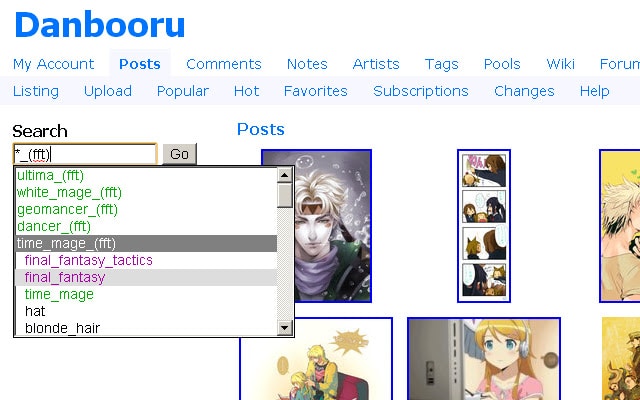 Danbooru is a forum that caters to both developers and non-creators. You can both display and make hentai in this way. Names, creators, visibility, and other factors are used to categorize these posts. If you are feeling daring, you can check out the most recent comments on the website, as well as links to sections where you can debate subjects with other enthusiasts.
Basic, Gold, and Platinum membership levels exist on Danbooru, with Platinum being the greatest and Basic being the least. Although absolutely nothing on Danbooru is limited, having a higher tier makes some aspects of the platform easier to use or offers better facilities.
PROS:
Variety of pornographic contents
It consists of anal, escort, cam, and many more porn sites
Lengthy videos and materials
Amateur and professional contents
CONS:
High-Definition videos are accessible for premium members only
Advertisements
---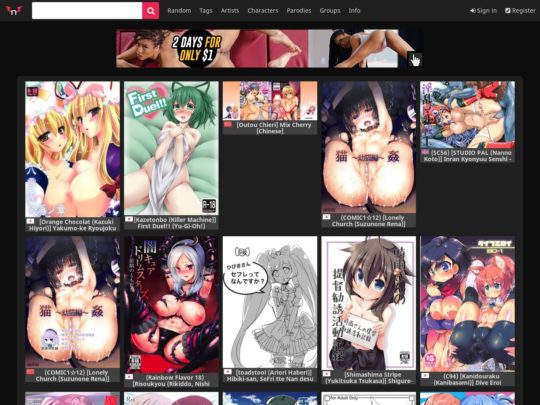 nHentai began a few years ago and has done an excellent job of offering a forum for people who want to see original Japanese hentai from some of the best artists in the industry.
The homepage is dedicated to displaying the most recent content that has been posted and the language in which it has been written. Every post has a small flag next to it, most of which are Japanese, English (shown with a British flag), or Chinese. I firmly recommend that you glance at the tags section to see what categories are available. Popular choices include anal, which has 50,000 video files.
PROS:
Exciting user interface
Cute and enticing designs
Wide selection of videos
CONS:
Existence of some weird hentai porn
---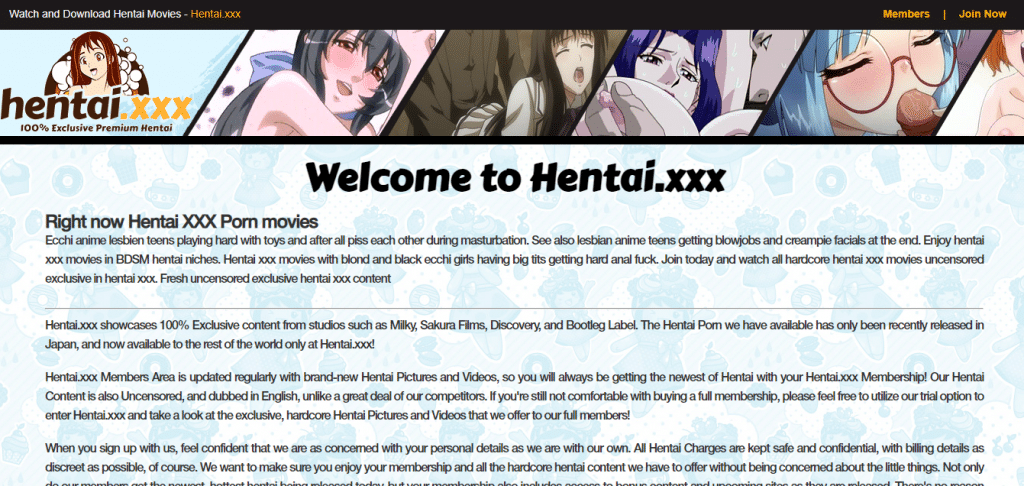 A brand new and unique hentai video service with consistently good stuff from Japan that is indeed everything you're getting at hentai.XXX. It's a website that includes well-produced videos of varying qualities, including high-definition quality and SD formats. You should anticipate exceptional anime sexual content in HentaiXXX because unique Japanese studios produce everything here — and we know exactly how they work.
PROS:
Exclusive Japanese material
Top-notch movies with excellent quality
Contents are tremendous and wild
It offers some bonus scenes
It has a mobile version
CONS:
---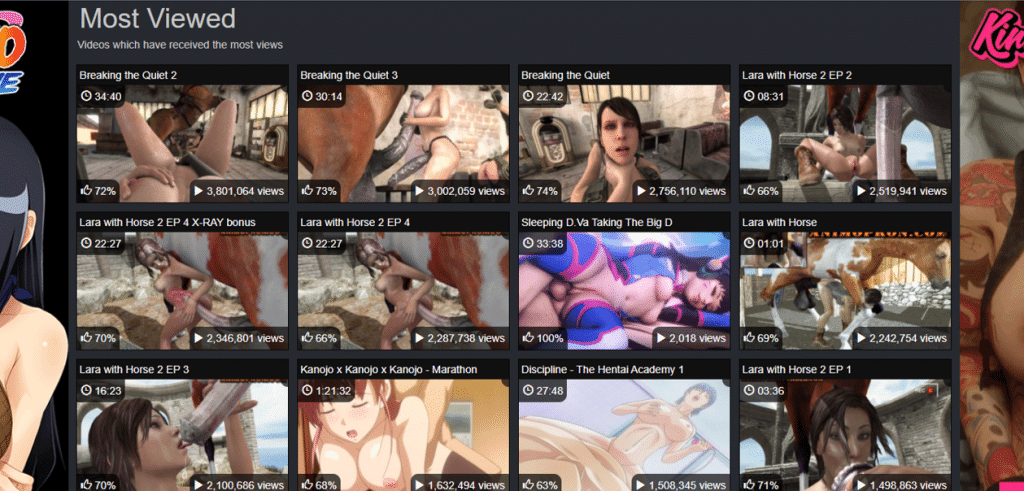 Millions after millions of pictures, gifs, and videos are available for your viewing pleasure. If you like hentai, a visit to PorCore.com will make you feel as if you've died and gone to heaven. There's only too much to discover. The web is updated daily, so there's still something fresh and exciting to look forward to.
People have spent time and effort making these videos, and even though you aren't a big fan of hentai, you will have many videos that you will have a happy time viewing. PorCore.com is a hentai platform that can't be matched, not in terms of content, not in terms of frequency of updates, but with its overall functionality.
PROS:
A wide array of hentai videos
Free access
Can be utilizing a mobile phone
User friendly
Easy to navigate
CONS:
Plenty of annoying advertisements
---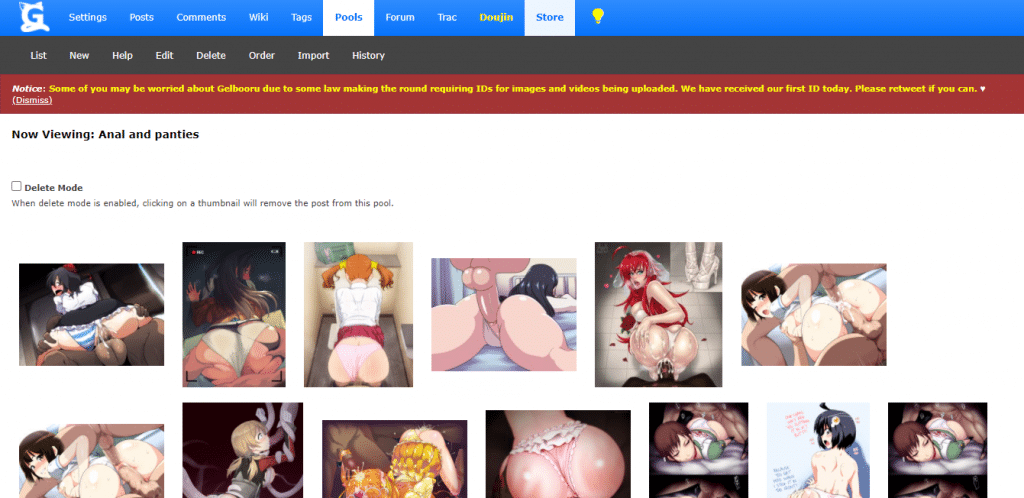 Though it looks pretty basic, Gelbooru does precisely what they boast about. It is an efficient solution for all of the lusty hentai enthusiasts across the world. Many people also consider hentai to be the weirdest fetish possible. This is precisely why the website presently includes many Hentai pics and doujinshi containing the most bizarre Hentai fetishes.
PROS:
Plenty of anime/Hentai content
Amazing search feature
Image quality is top-notch
Fantastic community features and services
Supports mobile browsing
Compatible with all mobile devices
CONS:
Videos are limited in number
It has few pop-up ads
---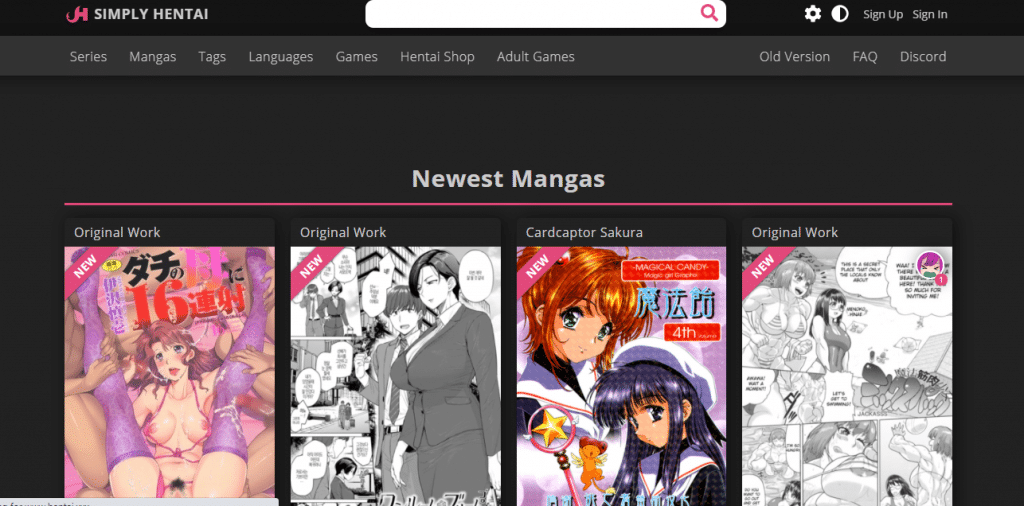 SimplyHentai is a complete source for your anime/hentai desires. Here's where you can discover new videos of your beloved sex anime shows and comics to browse, all without needing to pay anything. Now you will find everything you could possibly want to fulfill your highly unique erotic dreams and discover new and thrilling fetishes.
PROS:
Massive selection of hentai content
Full-length collection of Hentai episodes
Amazing navigation and design
Supports mobile browsing
CONS:
---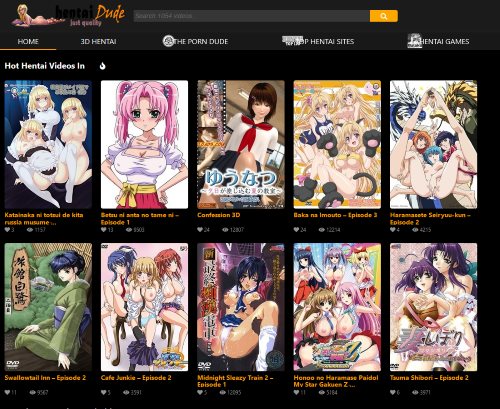 HentaiDude is without a doubt one of the most significant pornographic discoveries you'll ever find. The sheer volume of videos will astound you. Each video is neatly classified into a sub-genre and cross-referenced with keywords. This means that you will find an exact video within 30 seconds of landing on the front page. Most of the videos are offered for free to watch, but the paid account is where the true advantage lies. Any video is available for free, and you can communicate with other members of the group. When it comes to this niche, paying a premium is an investment rather than a cost.
PROS:
Many free accounts to access
Amazing web design
Highly organized and neat
CONS:
A limited number of videos
---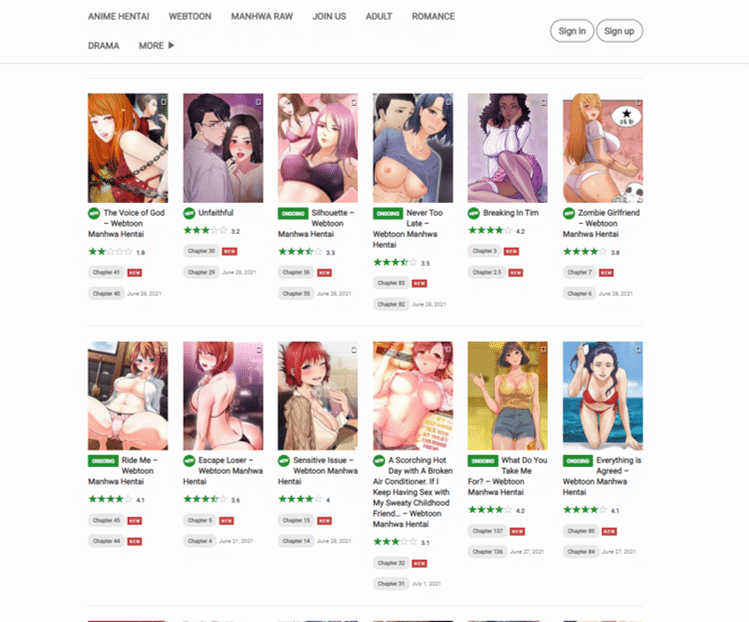 Manhwahentai is an excellent website with some tremendous Korean manhwa porn. I enjoyed it since the tales are more engaging, and the art is unique compared to typical hentai. Manhwahentai has also come up with a beautiful concept of compiling all of these series into a quick and dependable website. This site is far more reliable than many of the free manga sites I used in the past.
Manhwahentai also performs an excellent job at remaining current and maintaining high ratings. Because it's such a popular site, you will discover many ratings that will help you figure out which things are worth trying next.
A full review of ManhwaHentai here.
PROS:
Efficient English translation
Free comics to read
Wide selection of contents
Has a discussion section
Good quality comics
Diverse topics and plots
Good mobile display
With dramatic and engaging storylines
Comics load fast and quick
CONS:
Too many advertisements and pop-ups
Not all hardcore
The absence of sex scenes sometimes
Not so good layout
Some censored contents
---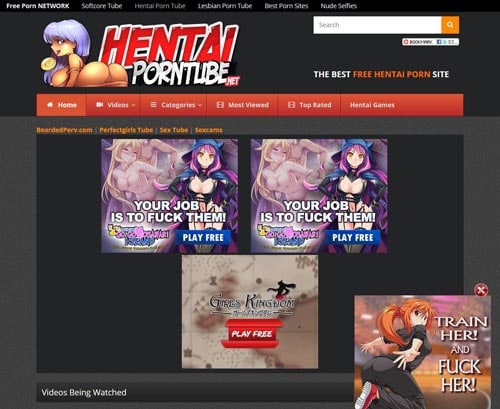 This website has worked tirelessly to provide its users with high-quality anime porn, and it is unquestionably one of the best tube pages for that reason. It works like every other tube platform, and once you get to the homepage, you will find hentai scenes, sex with Lara Croft, and a few manga comics. Part of the Japanese pornography is only available in Japanese, although others have English subtitles to make it easier for Westerners to view. Like all good tube pages, I love that Hentai Porn Tube has a 'top rated' and 'most watched' section.
PROS:
Existence of Top-Rated sections
Various video collections
Has porn game contents
Accessible and site friendly
CONS:
Limited English content videos
---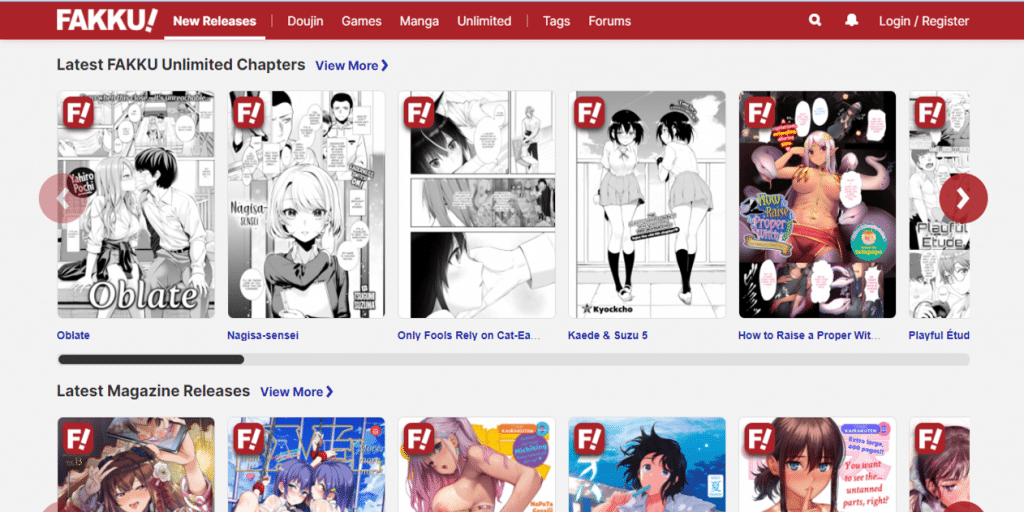 Fakku is a reputable distributor of original, translated Japanese hentai and manga. They have even made their own games, and you will enjoy yourself here. Fakku is, for the most part, accessible. Fakku, on the other hand, sells premium anime and comics with its Unlimited subscription.
By buying it, you will not only gain access to the most recent material, but you will also get all previous issues from a variety of well-known comics such as Kairakuten and Koh. You will also get a 10% discount on anything in the Fakku shop, as well as access to beta features on the website and uncensored hentai.
PROS:
A wide array of pornographic contents
Lengthy videos and materials
Amateur and professional contents
CONS:
High-definition videos are accessible for premium members only
Advertisements
---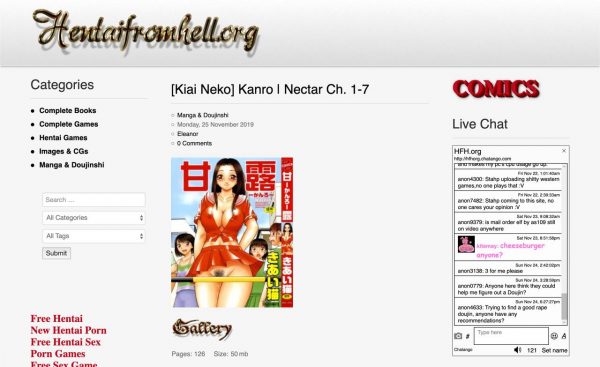 HentaiFromHell is an excellent name for a forum dedicated to naughty hentai porn. Every day, a large number of new comics are added, so the archive is extensive. We are talking about over 3,100 pages, each of at least ten hentai galleries. However, the presentation of these comics lacks since they are simply thrown on the web with just a title. HentaiFromHell is just as simple as websites come. There are no frills, only naughty anime porn that you can appreciate right now. I like how they specify the size of each comic as well as the number of pages.
PROS:
Free access to hentai porn
Updates regularly
Various content
CONS:
---
Bottomline
After learning all these things about XBooru, I'm no longer surprised how they became super popular up to this day. Even though it has a basic layout and advertisements are lurking around the page, it can't prevent me from saying that XBooru has by far the most fantastic collection of hentai content.
Other features of XBooru, including iCame, Discord Chat, Tags, Hentai Games, and more, are simply cheery on top. They are adding extra flavor to its outstanding services. Plus, it has a fantastic community of fuckers that gives you a very welcoming and warm atmosphere. You can share and contribute to the success of the site and enjoy the perks of connection and engagement.
So, what stopping you from visiting XBooru? This is the perfect destination for all your hentai fapping needs while being able to connect with like-minded folks virtually.
All 71 Other Sites in This Category Worth Checking Out:
LoL Hentai Review & 12 Best Hentai Porn Sites Like LoLHentai.net Show Me 12 Alternatives for LoLHentai.net Hey there, fellow gamers and hentai enthusiasts! Today, we're diving into the fascinating world of LoLHentai, also known as League of Legends but with a hentai twist. Now, I know what you're thinking – "What on earth will happen […]