Updated on: December 8th, 2023
PorCore
12 BEST Hentai/ Cartoon Porn Sites Like PorCore.com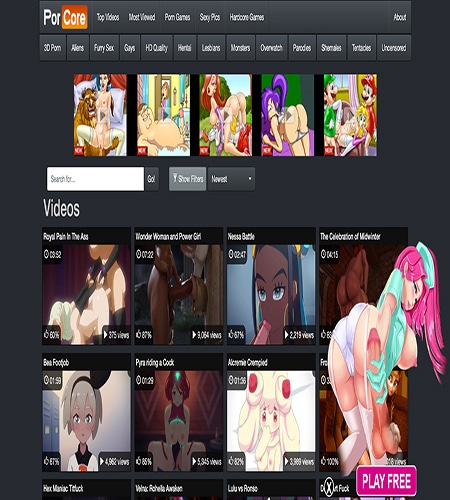 And yes! In the world of pornography, you can see a lot of activities from experienced pornstars and amateurs. However, if you are pushing the boundaries and seeking more fun, PorCore's collection of materials will make your day hotter. The site has a library of various hentai, cartoon, or animated porn. What makes this site even exhilarating is their incredible 3D porn album. It contains a wide variety of hentai to choose from. This place offers pretty much any sort of hentai stuff you can imagine, no matter what kind of hentai you are into.
Official URL: https://porcore.com/
You could think of a hentai website, but you already know that those sites typically use 2D animations, and 3D is becoming increasingly rare these days. So, I am here to inform and tell you about a fantastic website where you can primarily watch 3D hentai stuff. Thousands upon thousands of photos, images, and videos are available for your viewing pleasure. If you enjoy hentai, a visit to PorCore.com will make you feel as if you've gone to heaven.
I love how the site loads so many things to discover. Plus, they update the platform regularly; hence, there is always something fresh and exciting to look forward to. Indeed, sharing with you my thoughts about Porcore.com might help you in your quest for your new favorite masturbating buddy. Read more to get a glimpse of Porcore's services that you may not resist.
Hentai in 3D? On the Way!
Get ready to love the details at PorCore more! They have many 3D and HD quality porn films for every porn hentai fan to enjoy. Great news! These contents come up to 8k in resolution. There is also a nice mix of anime porn from all sexual orientations accessible for free to view at impressive speeds. No wonder lots of hentai lovers talk much about PorCore!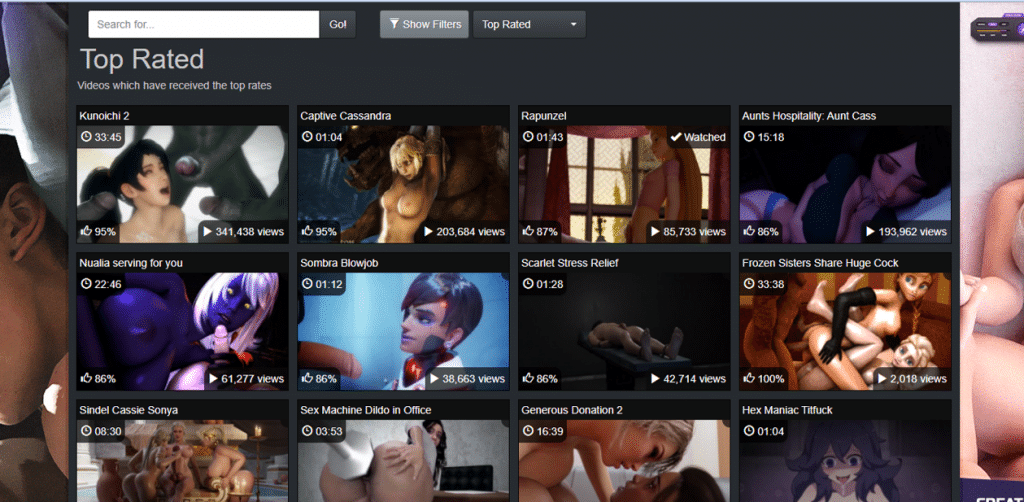 There are hundreds of videos to view and a wide range of genres to explore. You may find every cartoon or video game character here in a variety of naughty situations covering every sexuality, as well as an unlimited number of quirks and fetishes. The site has no user features; however, you will love the area more with the number of new porn videos being added every day. Another best thing about PorCore is that even without a subscription, users may view the whole archive.
The Twist and Turns: PorCore Tour!
Because links to all of the site's essential parts are available from the homepage, navigating PorCore should be simple. On the other hand, the main menu simply has two shortcut buttons that lead you to other parts of the site: top videos and most viewed videos.
The remainder of the top menu buttons will take you to additional exciting platforms. These sections include Games, Pics, Agent Red, and the Forum. Their forum appears to help users who adore to communicate with other PorCore fans, engage in exciting discussions, make requests, or solve site difficulties; hence, this is the easiest way to do so. Moreover, using the various sorting options, you can quickly sort the videos. More significantly, you can choose what type of pornographic activity you want to see, as well as how it begins and finishes.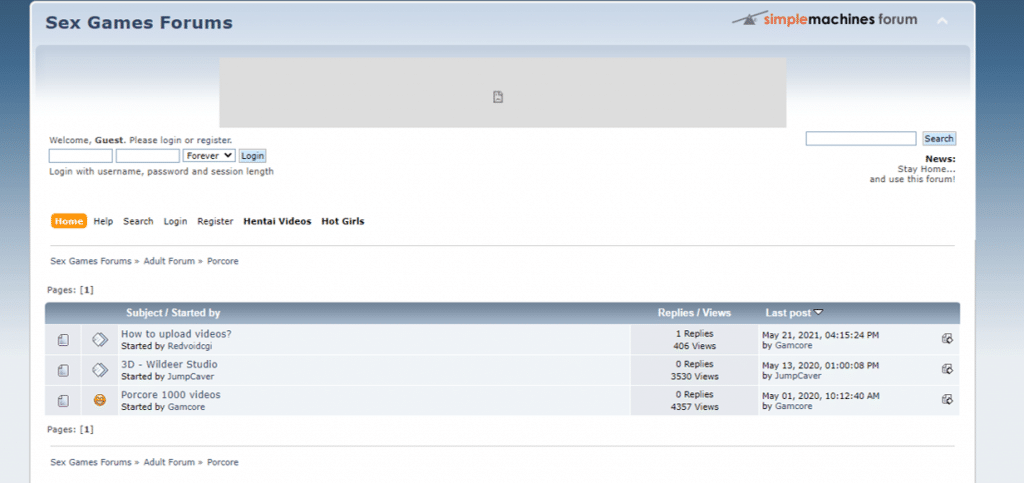 In addition, at the bottom of the main menu buttons, users can immediately locate the site's primary hentai categories. These includes:
3D porn
Aliens
Furry sex
 Gays
HD quality
Hentai
Lesbians
Monsters
Overwatch
Parodies
Shemales
Tentacles and
Uncensored
Additionally, you may use their comprehensive and highly detailed search engine found below the menu bars to seek movies based on different criteria such as pornstars, postures, genres, quality, and video duration.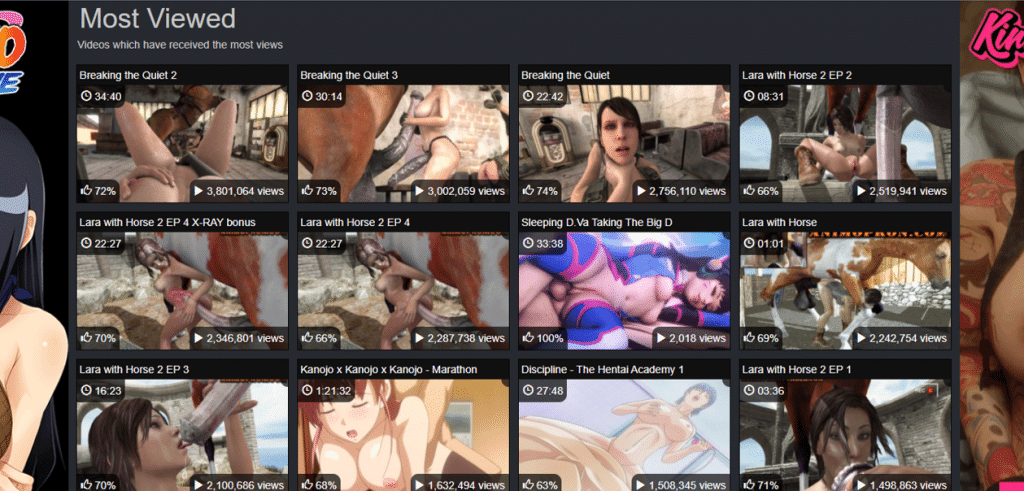 Up For Free Content?
The best news that I know everyone would love to hear, this site does not require any subscription and membership! Hurray! It does not charge a penny for its pornographic movies and series, even though they are always up to date. Speaking of up to date? PorCore loads a variety of contents daily, easing our pangs of hunger for quality porn materials.
More so, PorCore is indeed a perfect Hentai erotica wonderland where anybody may enjoy adult films of their favorite actors, from elite writers, and within the themes and obsessions they want without any limits. Hence, you can access the site any time of the day and what day of the week. Well, all you must do is go to their website, search for Hentai porn movies that appeal to you and start watching as many as you can.
Any Advertisements on PorCore? Yes!
Watching 3D erotic content without the price and hassle of registering is a gift PorCore offers to its users. And from that, we need to be extra grateful. On the other hand, it would be difficult for free sites to offer such without allowing us to give a little effort here and there. Hence, enduring the occasional pop-up ad to get to that valued material that you so eagerly anticipate is fair and easy. I believe the advertisements are a great deal considering the quantity and quality of the material available on this site.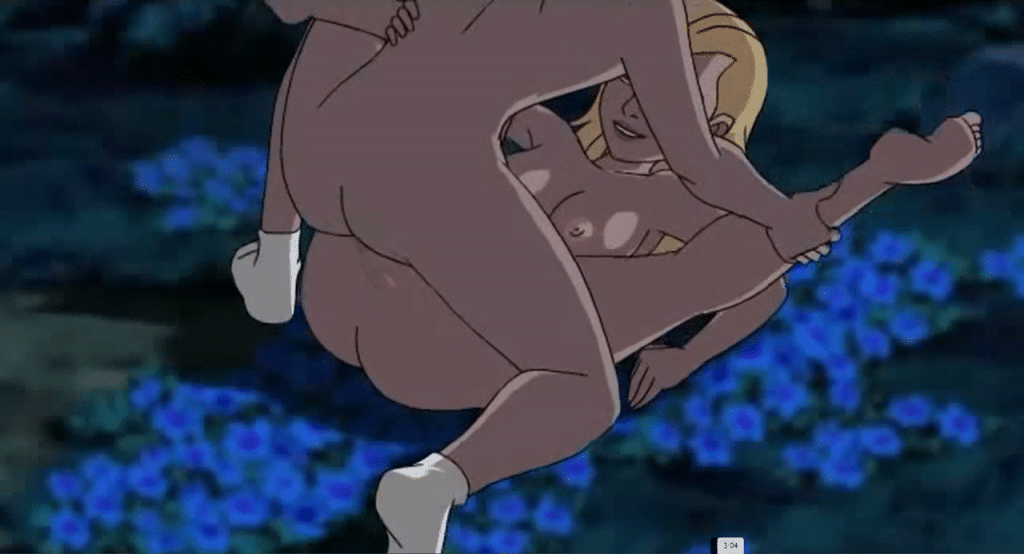 Hentai Porn Site and the Chills it Gives
Hentai porn is distinct from mainstream porn in a number of ways. To begin with, Hentai porn movies are not performed by persons unless they are parodies, in which case they are primarily visual reproductions. The elite talents of content creators are highly noticeable in this type of platform. The designers experiment with numerous concepts of entities that only exist in the fantasy world and use their traits to identify distinct anime characters.
In fact, with the many tags and niches to choose from, I was surprised to enjoy rubbing my dick while watching Rapunzel playing with her pussy. Other than that, the different films in their archive are all worthy of watching. Characters like doctors, teachers, schoolgirls are present here. More so, quality is highly depicted in anime content like zombies, aliens, and wolves.
More Niches and Varieties to Jerk On PorCore
Surprising to also bump into Asian, Western, or Latina anime porn girls to choose from. These girls have large asses, large, lovely tits, a variety of hair colors, and are clothed in beautiful fetish apparel such as lingerie, stockings, and so on. They also appear to have incredibly tight pussies and assholes that we all crave. In addition, anime porn flicks and episodes from renowned anime companies such as Zero 3D, StudioFOW, and many more are accessible on PorCore.
Users can also anticipate plenty of intense and severe fucking scenes involving cock licking, squirting, spanking, and more on this platform. Furthermore, the females are pretty flexible, doing different movements and sexual positions in the films. Indeed, this feature makes the real hardcore fucking experience enticing to witness. Most of their scenes are also uncut, 3D, and 1080p, 4k, or 8k resolution, so you won't miss a single second of the intensity.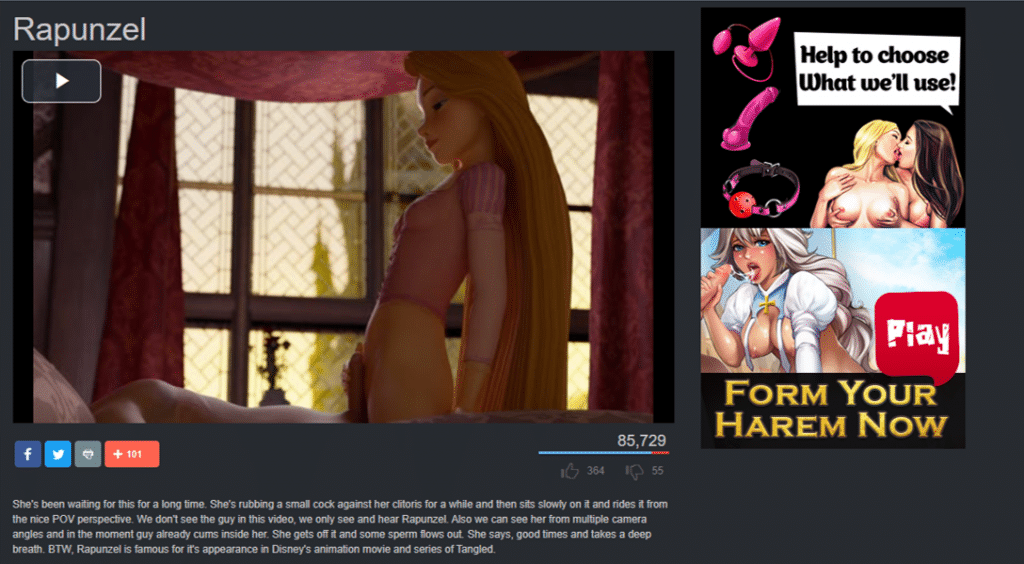 More Reasons to Give PorCore a Try
The pornographic films and episodes in PorCore include teasers making it easy to pick scenes with your fantasies and the type of extreme rough or hot sex activity you like. Users tend not to see a site like this on a daily basis. PorCore offers more to its clientele without asking money from them.
Since 2016, PorCore has been a sizeable free Hentai porn repository, collecting Hentai porn clips. The site has many Hentai porn sequences aimed towards a heterosexual, bi, and homosexual audience. All of the scenes are also in excellent resolution and may be streamed indefinitely without stuttering.
Moreover, we must note that even though the site appears to be mostly clean, there are a few distracting advertisements and deceptive links on it. In addition, collectors of hentai videos may want to consider that PorCore only offers videos for streaming. While doing this review, I, therefore, was not able to see any download options.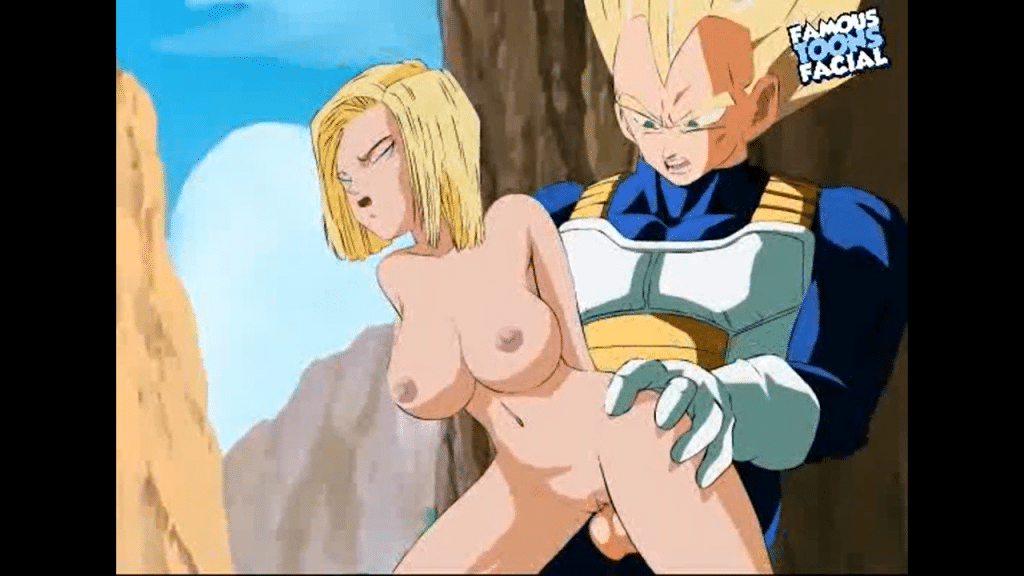 The Good and Bad Features of PorCore.com
PROS:
A wide array of hentai videos
Can be utilizing a mobile phone
User friendly
Easy to navigate
High-quality 3D contents
Free access to all 3d porn videos and contents
It does not require personal details
Amazing sorting options
CONS:
Plenty of annoying advertisements
No download options
Quite outdated website design
---
12 BEST Hentai/ Cartoon Porn Sites Similar to PorCore.com: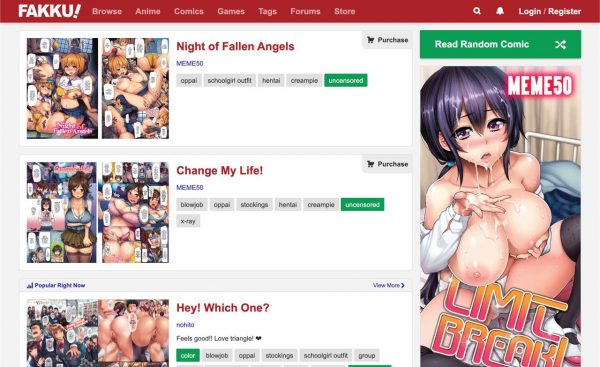 Fakku is a reputable distributor of original, translated Japanese hentai and manga. They have even made their own games, and you will enjoy yourself here. Fakku is, for the most part, accessible. Fakku, on the other hand, sells premium anime and comics with its Unlimited subscription.
By buying it, you will not only gain access to the most recent material, but you will also get all previous issues from a variety of well-known comics such as Kairakuten and Koh. You will also get a 10% discount on anything in the Fakku shop, as well as access to beta features on the website and uncensored hentai.
PROS:
Wide array of pornographic contents
Lengthy videos and materials
Amateur and professional contents
CONS:
High-definition videos is accessible for premium members only
Advertisements
---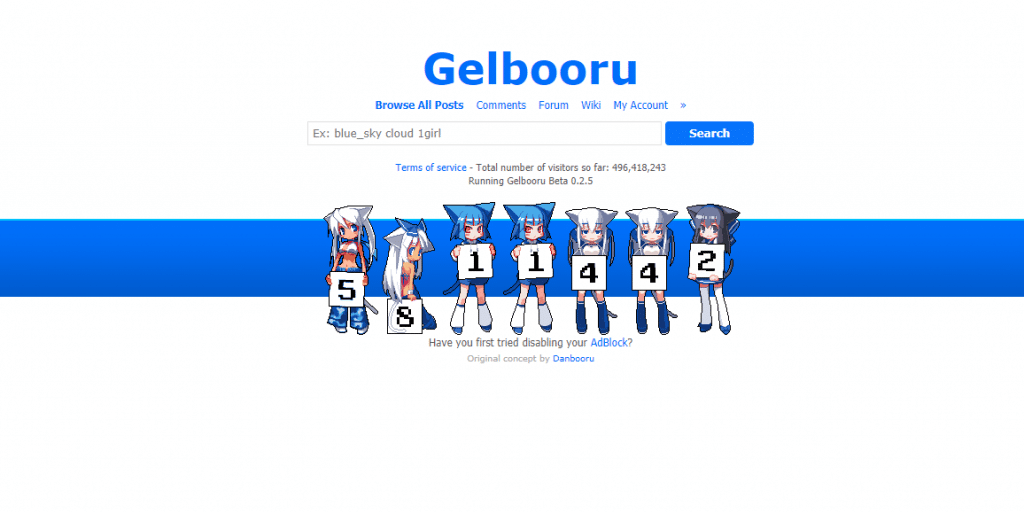 Though it looks pretty basic, Gelbooru does precisely what they boast about. It is an efficient solution for all of the lusty hentai aficionados across the world. Many people also consider Hentai to be the weirdest fetish possible. This is precisely why the website presently includes many Hentai pics and doujinshi containing the most bizarre Hentai fetishes.
Read the comprehensive review here.
PROS:
Plenty of anime/Hentai content
Amazing search feature
Image quality is top-notch
Fantastic community features and services
Supports mobile browsing
Compatible with all mobile devices
CONS:
Videos are limited in number
It has few pop-up ads
---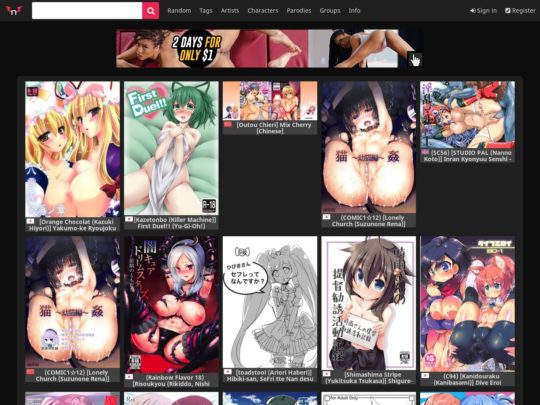 nHentai began a few years ago and has done an excellent job of offering a forum for people who want to see original Japanese hentai from some of the best artists in the industry.
The homepage is dedicated to displaying the most recent content that has been posted, as well as the language in which it has been written. Every post has a small flag next to it, the majority of which are Japanese, English (shown with a British flag), or Chinese. I strongly suggest for you to look at the tags section to see what categories are available. Popular choices include anal, which has 50,000 video files.
PROS:
Exciting user interface
Cute and enticing designs
Wide selection of videos
CONS:
Existence of some weird hentai porn
---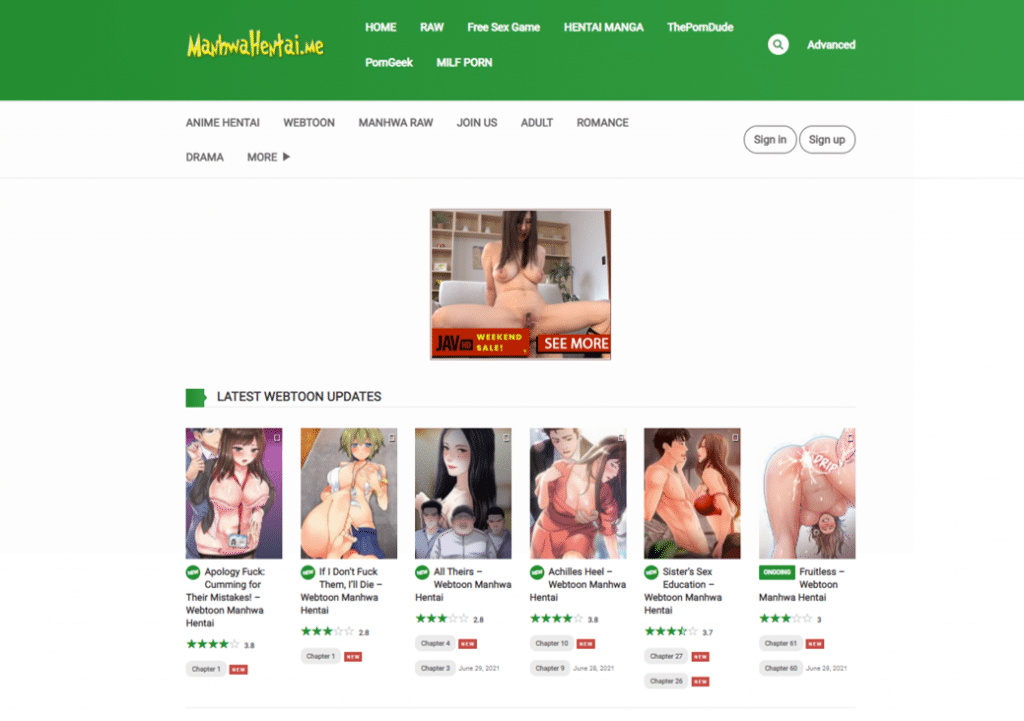 Manhwahentai is an excellent website with some tremendous Korean manhwa porn. I enjoyed it since the tales are more engaging, and the art is unique compared to typical hentai. Manhwahentai has also come up with a wonderful concept of compiling all of these series into a quick and dependable website. This site is far more reliable than many of the free manga sites I used in the past.
Manhwahentai also performs an excellent job at remaining current and maintaining high ratings. Because it's such a popular site, you will discover a plethora of ratings that will help you figure out which things are worth trying next.
Read more about this site here.
PROS:
Efficient English translation
Free comics to read
Wide selection of contents
Has a discussion section
Good quality comics
Diverse topics and plots
Good mobile display
With dramatic and engaging storylines
Comics load fast and quick
CONS:
Too many advertisements and pop-ups
Not all hardcore
Absence of sex scenes sometimes
Not so good layout
Some censored contents
---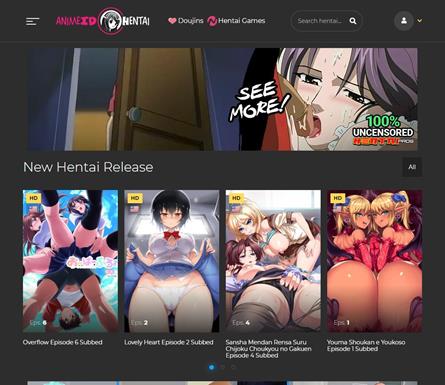 There is plenty of sexy material for all tastes on Anime Hentai, and the navigation layout makes it easy for every users and visitors . You can choose from a selection of common tags at the top of the homepage, just below the main menu. Moreover, all the strangest fetishes are welcome here. By ticking the page you want to read, you can choose it. This is a fantastic choice for those who do not have the patience to read the whole story but still want to learn more about it.
PROS:
Loads of free hentai contents
Easy and accessible to navigate
Good quality hentai videos
CONS:
---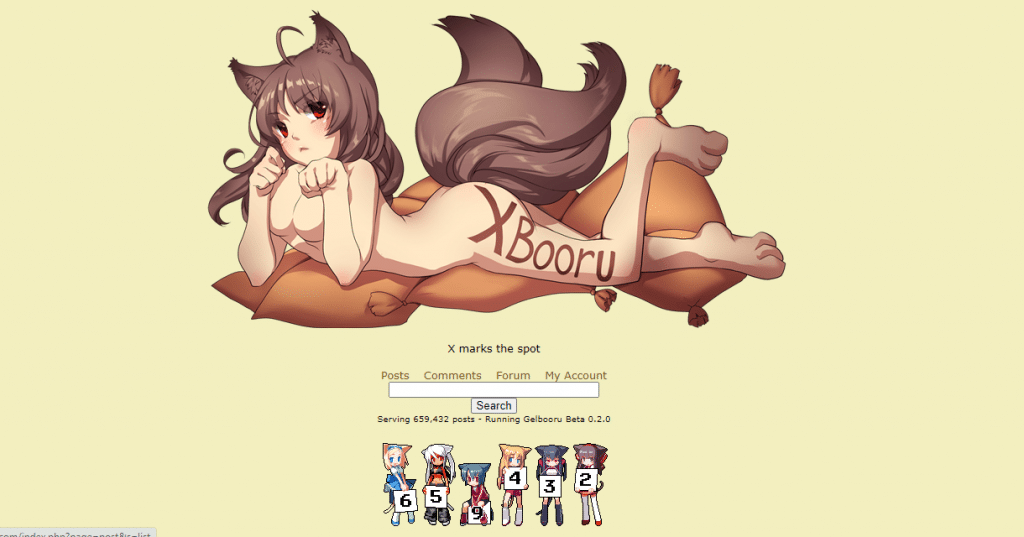 One popular place for the enjoyment and gratification among hentai fans. It has been compared to other Booru pages, and this is right. However, the material is entirely different. The Booru sites are just structurally identical, but not in terms of gallery, which is fantastic! You can go on a number of different picture boards, but the basic concept and form will still be the same.
Furthermore, instead of making feedback and waiting for the artists to reply, you can use the Discord chat to talk about whatever you want. There must be no other spot with as many pictures as Xbooru. More than 50 thousand photos are sure to excite any hentai fan! If you like anime-styled porn, you should surely pay this website a visit.
PROS:
Variety of pornographic contents
Regular updates
Lengthy videos and materials
Amateur and professional video contents
CONS:
Limited access for non members
Advertisements are plenty
---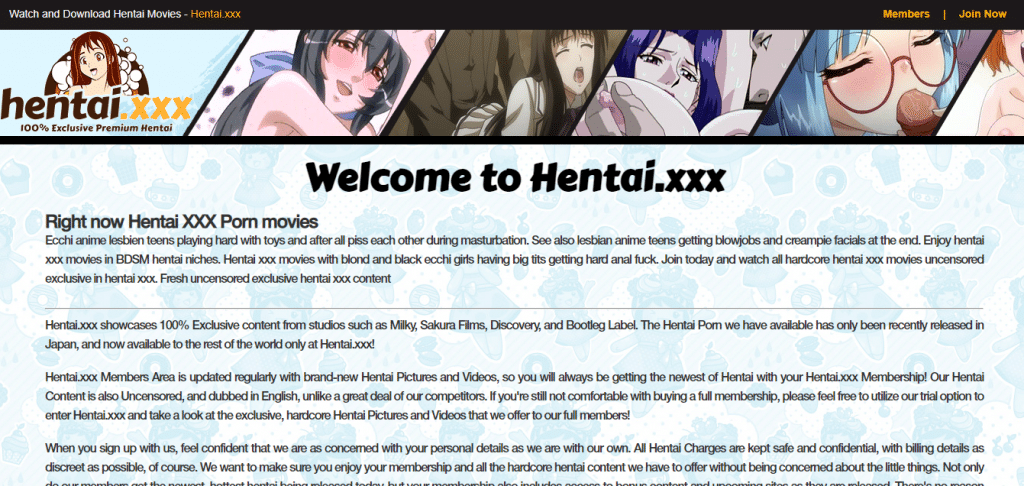 A brand new and unique hentai video service with consistently good stuff from Japan that is indeed everything you're getting at Hentai.XXX. It's a website that includes well-produced videos of varying qualities, including high-definition quality and SD formats. You should anticipate exceptional anime sexual content in HentaiXXX because unique Japanese studios produce everything here — and we know exactly how they work.
PROS:
Exclusive Japanese material
Top-notch movies with excellent quality
Contents are tremendous and wild
It offers some bonus scenes
It has a mobile version
CONS:
---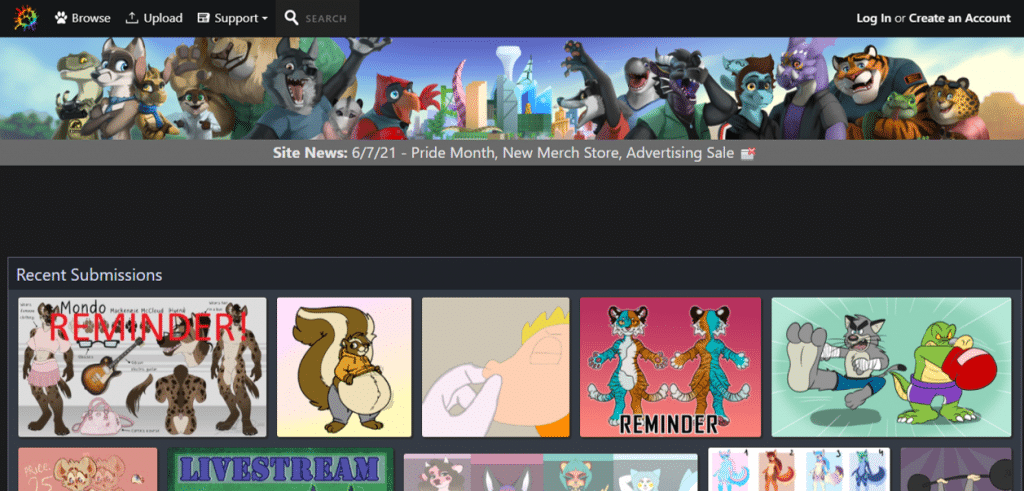 If you enjoy hairy creatures and content that involve sexual activities with furry characters, this is perfect for you. Even if you are not, I can attest that this website has much valuable and fascinating information. Indeed, FurAffinity is more than just a pornographic site.
More so, I love how this excellent site allows us to chat with other individuals, read some steamy stories, or simply find some furry porn to jerk off to. Indeed, they offer everything that entails furs and hair characters; what more to ask if you have some hairy fetish in you! I also noted how features are available for free! However, you need to create an account to get to the adult content.
PROS:
Ability to share and upload own works
Has a flood of sexy furry contents
Excellent features
Good mobile experience
Large and active community
Fast and excellent navigation
Presence of effective support service
CONS:
A lot of nonsexual materials
Requires an account to enjoy an adult section
The not too fancy design
Some weird materials
---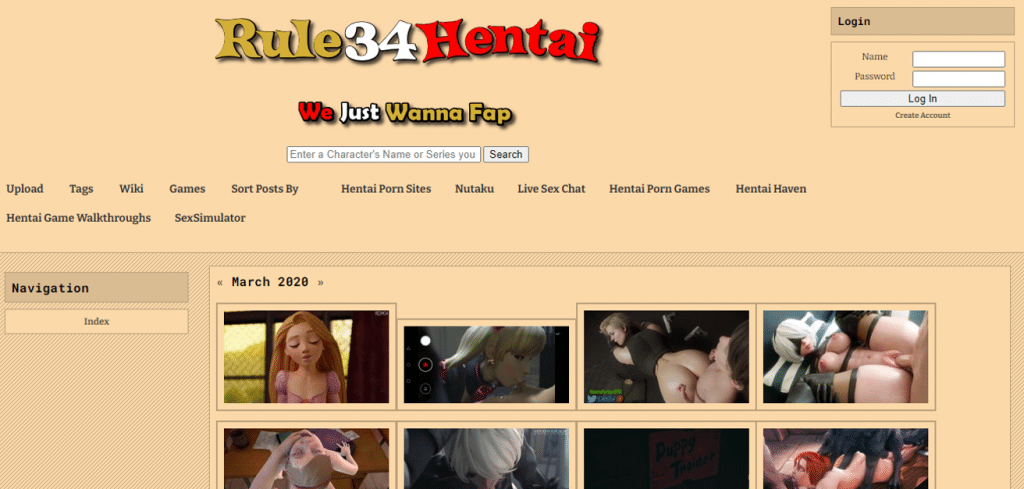 Rule34hentai is a pornographic image paradise where its brigade of devoted consumers provides the content. You will also find all your beloved characters fucking and sucking in its massive gallery, whether from Frozen, Overwatch, or The Simpsons. Basically, the site aims to provide you with animated fun and Rule 34 enjoyment.
A full review Rule34Hentai here.
PROS:
Loaded with hentai contents
User friendly and easy to access
Fantastic search engines
Amazing navigation tools
Updates regularly
CONS:
Minor members of the community
Slideshow contents are unavailable.
Minimal advertisements
---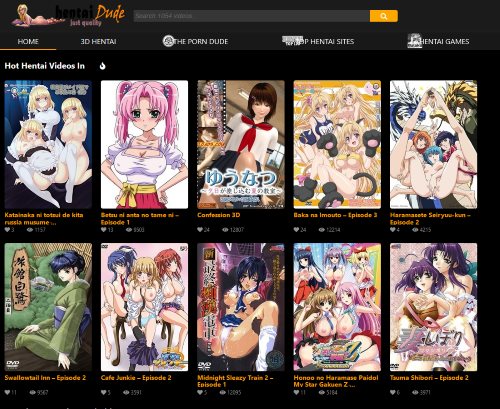 HentaiDude is without a doubt one of the most significant pornographic discoveries you'll ever find. The sheer volume of videos will astound you. Each video is neatly classified into a sub-genre and cross-referenced with keywords. This means that within 30 seconds of landing on the front page, you will find an exact video.
The majority of the videos are available for free to watch, but the paid account is where the true advantage lies. Any video is available for free, and you can communicate with other members of the group. When it comes to this niche, paying a premium is an investment rather than a cost.
PROS:
Many free accounts to access
Amazing web design
Highly organized and neat
CONS:
---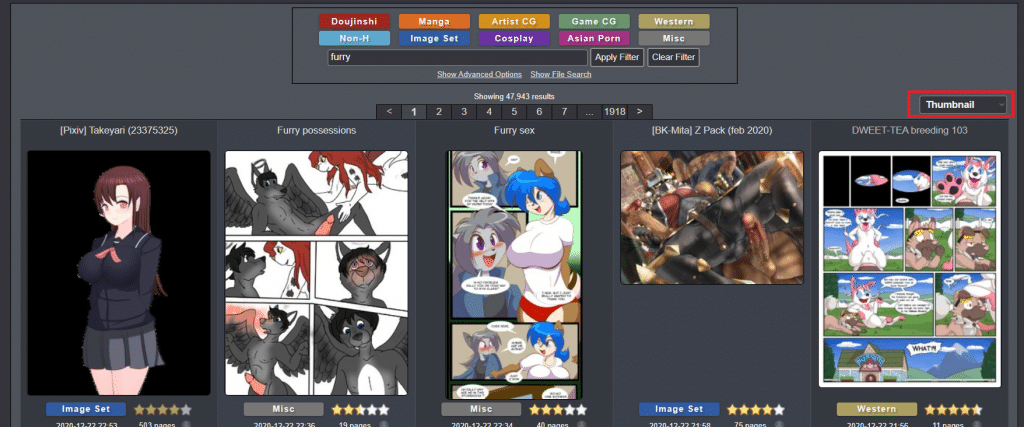 The massive amount of stuff in this platform will delight a lot of porn citizens. And there are a lot of them, based on the amount of material. Sluts getting their breasts licked and their bottoms screwed by creatures, team whores sucking bleeding dick, rape, and octopus banging, among other things, can all be found here.
PROS:
Simple lay-out
Loads contents of different niches
Regular updates
Easy to access
CONS:
No videos or films
Lacks forum and community
---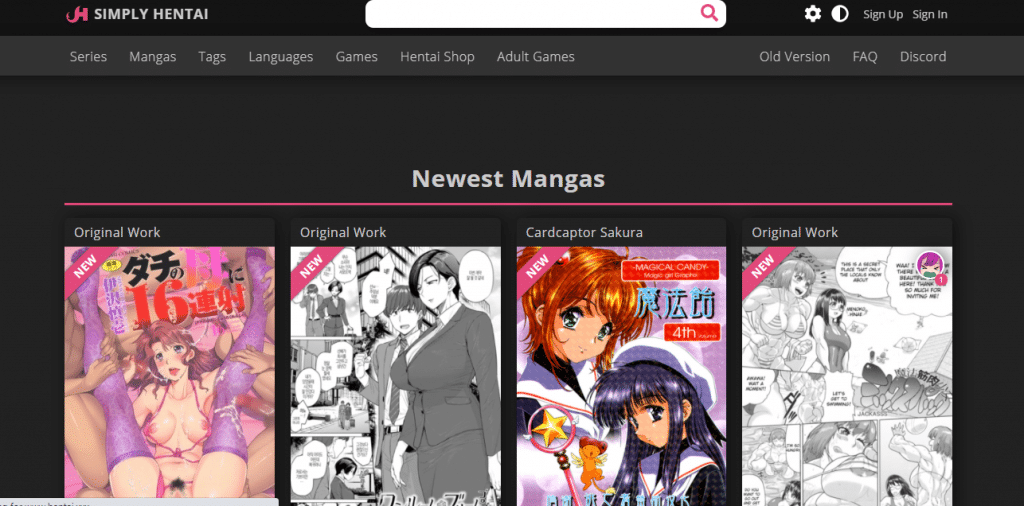 SimplyHentai is a complete source for your anime/hentai desires. Here's where you can discover new videos of your beloved sex anime shows and comics to browse, all without needing to pay anything. Hence, now you will find everything you could possibly want to fulfill your highly unique erotic dreams and discover new and thrilling fetishes.
PROS:
Massive selection of hentai content
Full-length collection of Hentai episodes
Amazing navigation and design
Supports mobile browsing
CONS:
---
Final Thoughts
With great information comes tremendous duty, and despite a few advertisements and a pop-up, PorCore has a beautiful-looking site that is easy to use and browse. The header lists all the categories, but you can also use the basic search to select something to watch. If you search for 3D porn, decent sorting options, and many high-quality movies, this is a great site to visit.
You may have noticed how well the videos have been labeled. Porcore.com videos feature a precise description, as well as classifications and keywords. This is due to PorCore.com's desire to make this location appear as consistent as possible.
For users, having unlimited streaming access for no cost is a tremendous value. Not to highlight the reality that they are not required to disclose any personal information is the most terrific deal. Hence, you can secure that your identity is safe and protected. You may also talk with other interesting people in their forum section and engage with them. With all these, visit the site for your personal experience now!
All 71 Other Sites in This Category Worth Checking Out:
LoL Hentai Review & 12 Best Hentai Porn Sites Like LoLHentai.net Show Me 12 Alternatives for LoLHentai.net Hey there, fellow gamers and hentai enthusiasts! Today, we're diving into the fascinating world of LoLHentai, also known as League of Legends but with a hentai twist. Now, I know what you're thinking – "What on earth will happen […]