Updated on: December 4th, 2023
U18Chan Review
& 12 Best Hentai Porn Sites Like U18Chan.com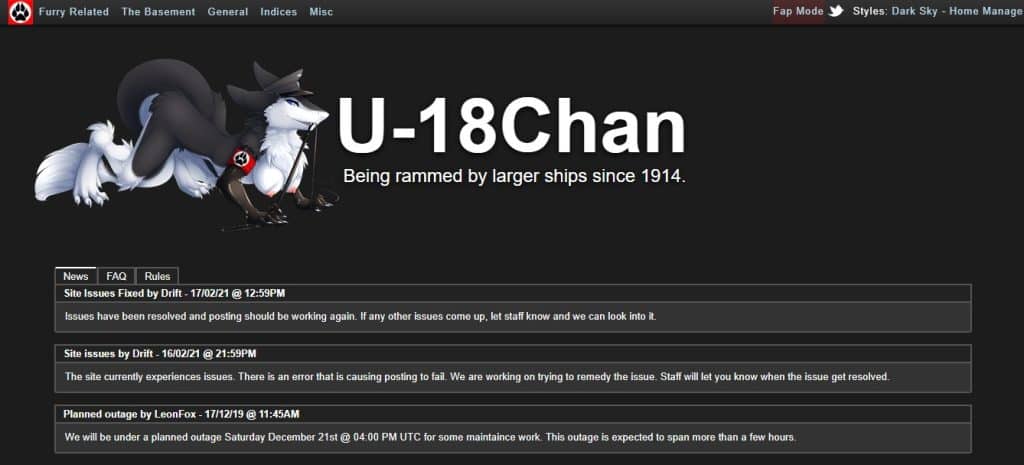 Let's address the elephant – or should I say, the humanlike elephant – in the room. We're diving into a realm where art takes a wild twist, animals strut their stuff with a dash of human flair, and some pretty peculiar passions collide. I'm talking about U18Chan, where anthropomorphic critters engage in activities that'll make you raise an eyebrow, chuckle nervously, and maybe even tilt your head in bewilderment.
Official URL: https://u18chan.com
You see, here at Dudethrill, we're all about catering to your adventurous urges. And sure, U18Chan might raise some eyebrows, but variety is the spice of life, right? So today, we're strapping on our virtual waders and plunging into the depths of the Furry community's most notorious entertainment. I've heard whispers of intrigue and admiration, but I'm no stranger to skepticism. Strap in – it's U18Chan exploration time, and I'm taking one for the team to unearth the truth. Let's get on this fur-tastic journey together!
The Notorious Side of Porn: U18chan.com
Alright, let's clear the fog right out of the gate. U18Chan might sound like the secret code for a covert operation, but surprise, it has zilch with German submarines or wartime dramas. Nope, it is a place where the fur flies, and by fur, I mean those fabulous Furries. And if you're not sure what that is, imagine folks who find solace in wearing fuzzy tails and ears, and, yes, they do have a thing for the wild side.
So, back in the day, this U-18 German sub met its untimely end in a watery brawl. There was a warship that got feisty and repeatedly rammed it. How does this German sub-story mix with fur-tastic fantasies? Well, it doesn't, really. But who can resist a splash of maritime history, right?
Think of it like an oldie clubhouse for fur enthusiasts. We're talking about a virtual hangout with boards — like the old-school internet days — where furry fanatics can dive into Furry art that's juicier than a ripe peach. Also, it's not just about the art; it's a veritable Furry carnival of conversation, subculture exploration, new pal-making, and whatever other shenanigans fur fans are into.
Moreover, here's a fun fact for your history book: If you use the time machine and time-travel back through the URL, you'll find traces of U18Chan from around 2010. Yeah, this furry fiesta has been rocking the internet for quite a while. You're surely itching to know the goodies you can dig up here.
Enhance Your Experience Because U18chan Is Taking Web Design To A Different Level!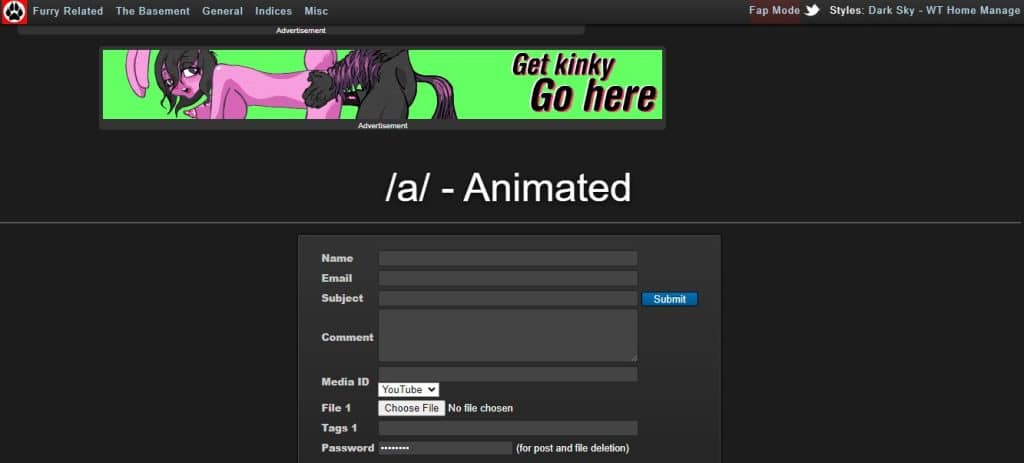 U18Chan may be older than your favorite furry's collection of tail wags, but trust me; it's got more youthful vibes than a dance-off at a panda rave. Seriously, this place doesn't look a day over cutting-edge. First, let's talk about the site's design. It's like a visual buffet that smacks you in the face when you land on it. Right up there, front and center, is this massive logo that screams, "Hey, you're at U18Chan!" And right beside it? It's a sultry yet artsy furry fox, complete with a uniform and a whip, which seems straight out of a time-traveling fantasy flick.
Additionally, the site has a menu bar, not just any menu bar. It's like a furry-powered spaceship that guides you through the kinky cosmos. This place has everything from the 'Pawstika' sign (I mean, come on, who doesn't want a cute paw logo?) to a homepage's menu that unleashes a cool dropdown. You've got links for furry comics, the exciting intersex stuff, animated action, gay goodness, and a buffet of furry categories. And if that's not enough, they even hand you buttons like candy – want to switch the site to night mode? Done. Ready to take on Fap Mode? Yeah, that's a thing, and it's as glorious as it sounds.
Finally, let's address the layout. The whole thing is like stepping into a bustling marketplace, but everyone trades juicy fur-tales and saucy sketches instead of haggling over rugs. It's simple; it's straightforward and cozy as a coffee shop where everybody knows your order. Conversations are flying faster than a Pegasus on espresso, and there are threads for days, all fueled by the furry frenzy.
Experience Bizarre Furry Entertainment Like No Other!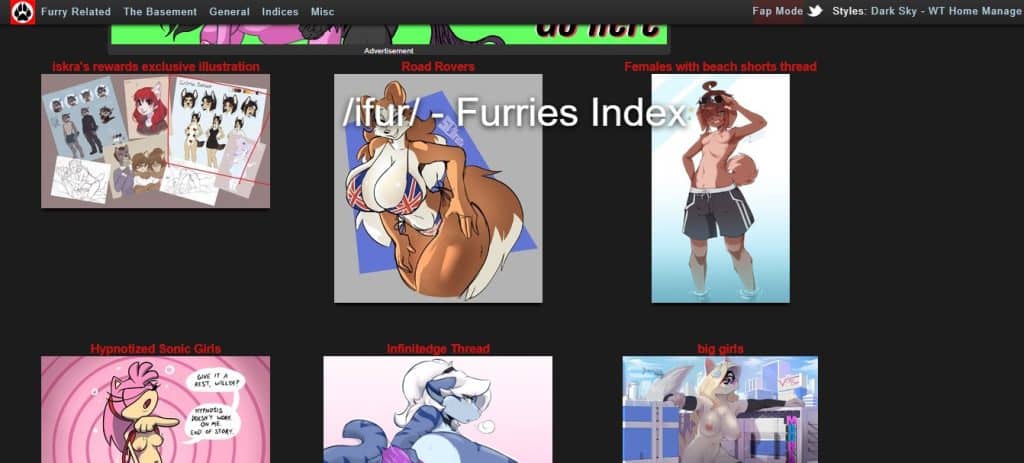 Now, let's be honest– not every nook and cranny of U18chan's Furry community is all about the steamy stuff. But regarding this particular virtual jungle, it's pretty much a PG-13-to-R-rated party. Imagine diving into categories that make your head spin faster than a rollercoaster ride – we're talking Furry entertainment galore, showcasing everything from ponies to feral creatures and even venturing into some seriously wild and occasionally gory content.
This is where Furry enthusiasts channel their inner artists, sketching and shaping their fantasies into jaw-dropping, eye-popping visuals that'll make your eyebrows do a little dance. If you're peeking into this realm, brace yourself for a tantalizing parade of creativity that ranges from the cute to the utterly mind-boggling.
U18Chan Has Some Great Things and Downsides Too!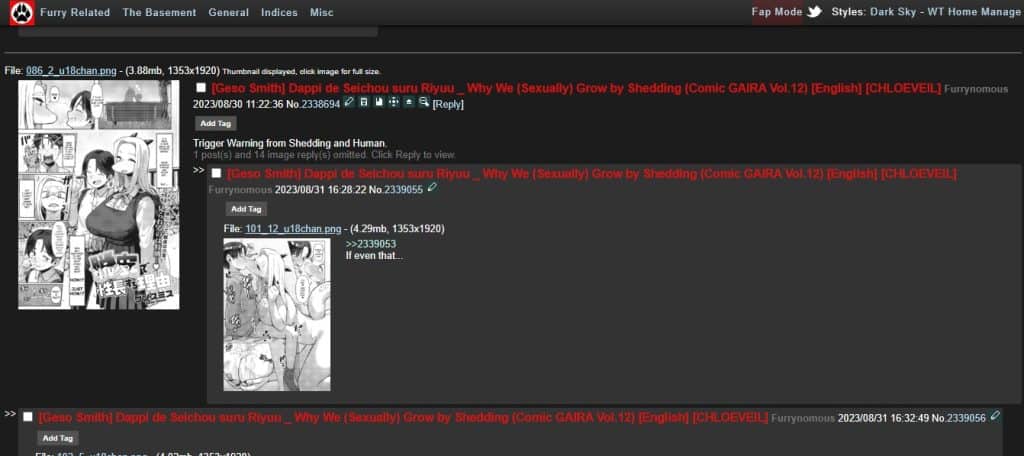 Now, if you've ever taken a peek into the online Furries, you're probably aware that they've got a bit of a "colorful" reputation. Some of it might be warranted, while other times, it feels like folks are just throwing shade for the sake of it. But let me tell you, U18Chan is one corner of the internet Furry scene that's just plain wild – and not in a fun way.
So, there I was, digging around U18Chan, and what did I stumble upon? It's a thread about guns. Yes, you read that right – firearms. Now, hold on a sec, I thought I was on a site known for a specific, ahem, other type of content. But nope, these furry folks were deep in discussions about firearms, of all things. It's like finding your grandma's into skydiving – unexpected and confusing.
But don't get me wrong, I'm all for people having hobbies; nonetheless, this seemed like an odd match for the website's main vibe. We've got fursonas, digital art, and all sorts of "creative expressions" (you know what I mean). And then, suddenly, we're talking about barrels, triggers, and calibers? It's like mixing pineapple on pizza – just because you can doesn't mean you should.
So, here's my two cents: maybe take a moment, sit down, and think whether a dedicated weapons thread fits in on a site that's, let's face it, famous for its other kind of content. It's like trying to play classical music at a rock concert – it's a bit out of tune, and the crowd might start throwing tomatoes. And you know how it is with online communities – giving them the wrong impression can set off a storm that'd put a tropical hurricane to shame. So, maybe ditch the firearms chat and let the Furries stick to their tail-swishing and art-sharing escapades. Trust me, it's for the best.
Go On From A Full-On Porn Binge On Weird Adult Furry Content at U18chan.com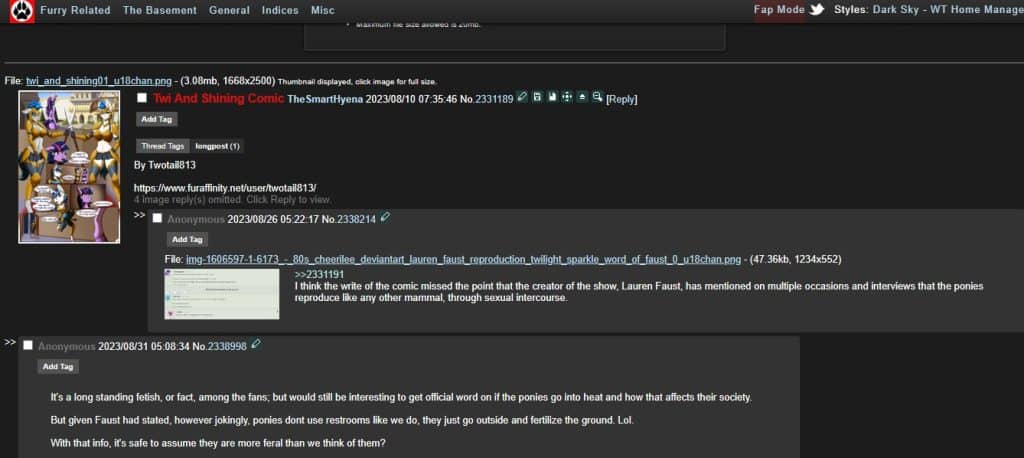 Those who like to alternate between adult content and educational documentaries, listen up! Imagine a place where you can go from a full-on porn binge to a cool-down session with some riveting WW2 movies. Intriguing combo, right? Well, that's why the name "U18Chan" caught my attention – it's like a mix of arousing fun and intellectual exploration all in one.
But let's get one thing straight: U18Chan doesn't pretend to be what it's not. This isn't some fancy-shmancy, over-the-top website with bells and whistles. Nope, it's an excellent ol' forum catering to furry lovers worldwide. And guess what? It does its job well. It's like a cozy hangout spot where furries gather to exchange content that suits their taste, and I've got to say, they're nailing it.
Hold on a sec; don't roll your eyes just yet. I'm about to drop some unexpected appreciation here. You know, I've got a thing for a well-crafted logo – and U18Chan's logo is right up there in my book. It has that professional touch and sleek vibe that's hard to resist. Oh, and get this: you can toggle different site modes depending on your mood or time. Certainly, this feature is a lifesaver for your eyes after hours of indulging in furry delights and totally spice up the whole visual experience. So, hats off to them for that nifty feature!
Pros and Cons of U18Chan.com
PROS:
Unique concept
Bizarre entertainment but addictive
Amazing community
Non-judgmental place
Switch to different modes
Great website design
CONS:
Weird gun threads included
---
12 Best Hentai Porn Sites Similar to U18Chan.com: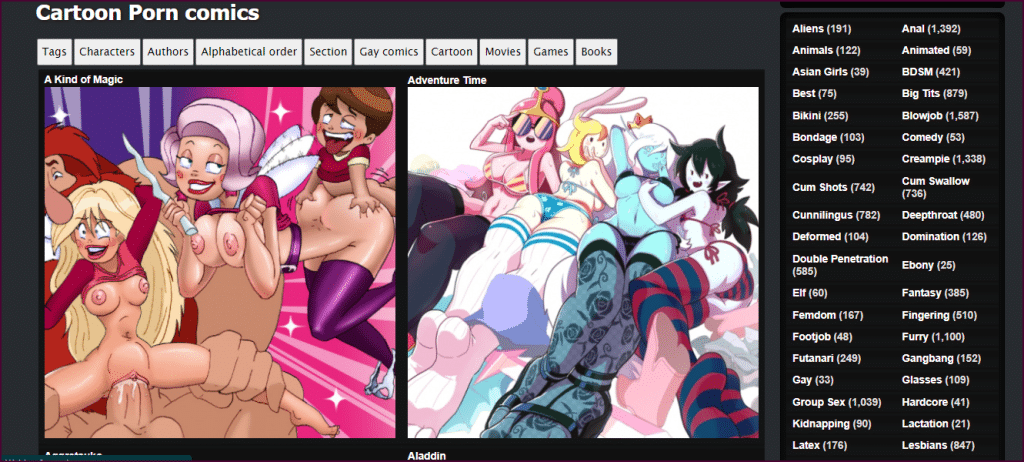 MultPorn is a comic porn site that features films, cartoons, and kick-ass manga hentai. It provides its audience with a kind of content that destroys the "limits" that real humans can do with our bodies. Typically, these girl characters go on covert espionage missions, fuck extraterrestrials, and take huge fucking cocks along for fun. Apart from comics, MultPorn also has hentai videos that I'm sure will leave you breathless.
Here's the full review of MultPorn.
PROS:
Massive collection
Diverse content
Lots of famous characters, movies, and shows
Easy to use
Free and all-access
CONS:
---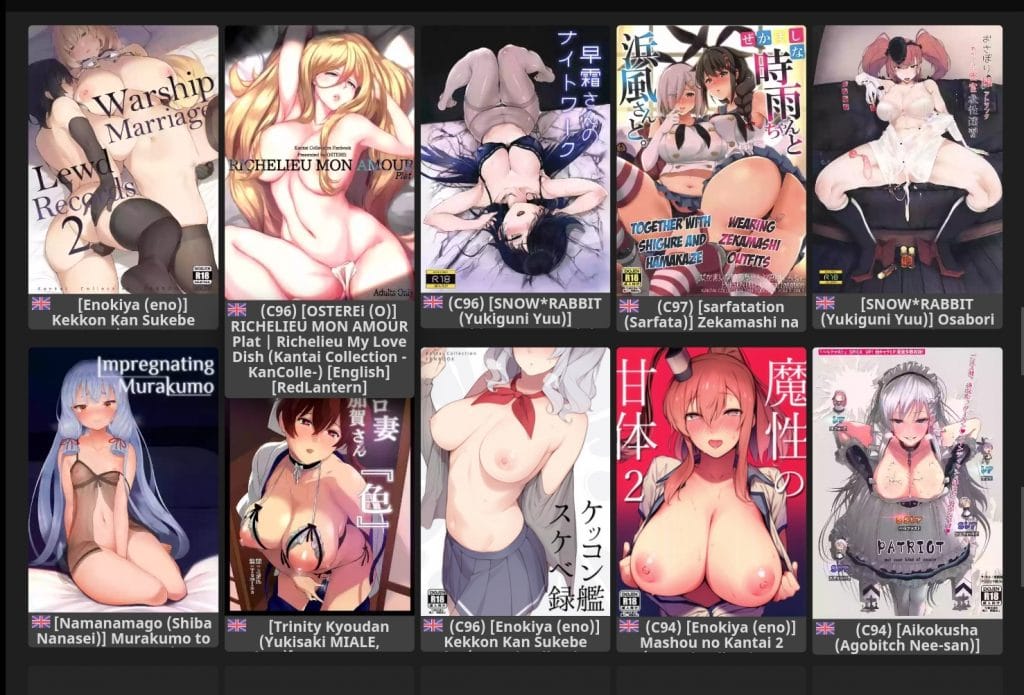 nHentai began a few years ago and has done an excellent job of offering a forum for people who want to see original Japanese hentai from some of the best artists in the industry.
The homepage is dedicated to displaying the most recent content that has been posted, as well as the language in which it has been written. Every post has a small flag next to it, the majority of which are Japanese, English (shown with a British flag), or Chinese. I strongly suggest that you look at the tags section to see what categories are available. Popular choices include anal, which has 50,000 video files.
Click here for a full review of nHentai.
PROS:
Exciting user interface
Cute and enticing designs
Wide selection of videos
CONS:
Existence of some weird hentai porn
---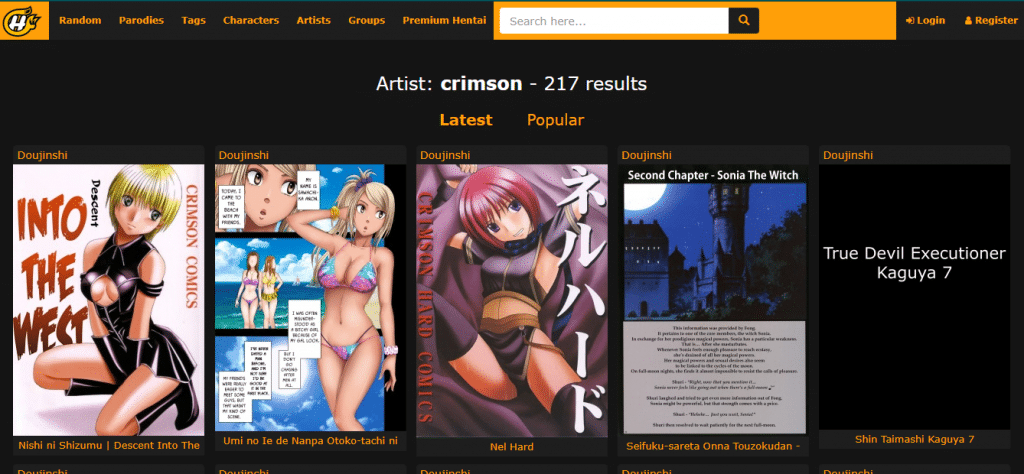 HentaiFox provides an extensive collection of the most entertaining and seductive hentai porn videos and photos. In fact, millions of people worldwide enjoy Japanese sexually explicit content. It is among the most popular erotic forms in the US alone and perhaps among the most popular hentai sites worldwide.
PROS:
Amazing hentai collection
Different categories to choose from
There are taboo and uncensored content available
Free to browse
Basic and straightforward design
CONS:
There are too extreme themes
Feature basic searching tool
Some ads
---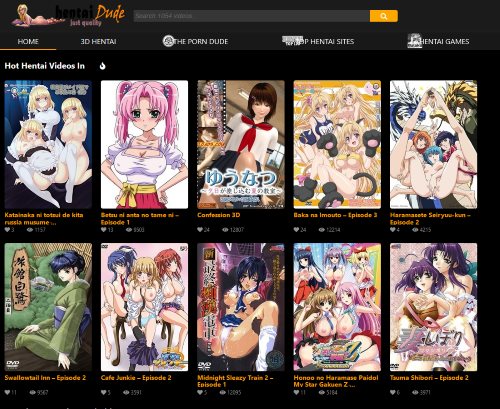 HentaiDude is without a doubt one of the most significant pornographic discoveries you'll ever find. The sheer volume of videos will astound you. Each video is neatly classified into a sub-genre and cross-referenced with keywords. This means that you will find an exact video within 30 seconds of landing on the front page. Most videos are offered free to watch, but the paid account is where the true advantage lies. Any video is available for free, and you can communicate with other members of the group. When it comes to this niche, paying a premium is an investment rather than a cost.
PROS:
Many free accounts to access
Amazing web design
Highly organized and neat
CONS:
A limited number of videos
---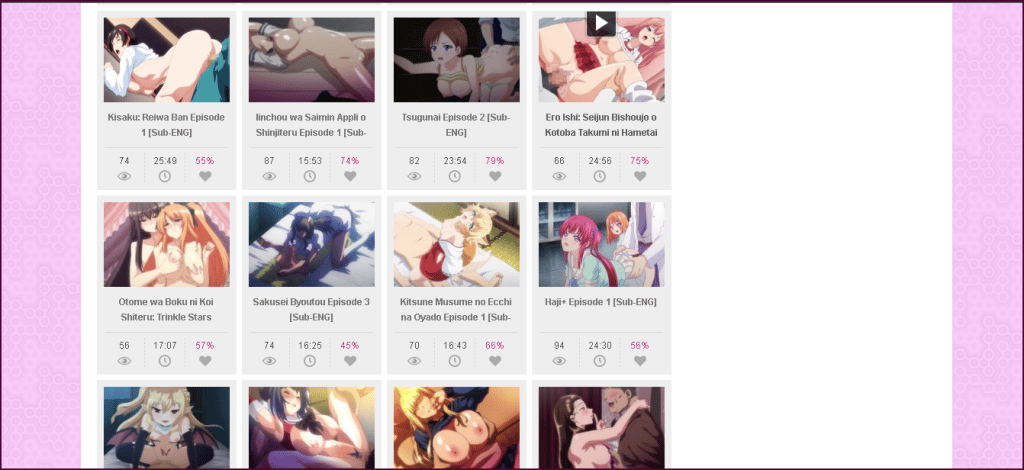 XAnimePorn is a free Hentai streaming site that stores thousands upon thousands of hentai content across all genres. It has been in the adult entertainment industry for years, so we should expect lots of content uploaded from the 1990s to the present. Also, the site is excellent for viewing extra "taboo" material, such as incest, rape, and molestation. These genres are pretty common among hentai and comic porn sites, but what makes XAnimePorn different is the scenes, characters, and caliber of storylines they got. Definitely, XAnimePorn is the standard of hardcore and outrageous hentai content. You'll find no garbage here — everything is jerk-off worthy and undoubtedly addictive!
Check out the full review of XAnimePorn.
PROS:
Offers free Hentai series and clips
Numerous genre offers
Lots of categories and series are available
Downloading and streaming is free
Plenty of uncensored content
CONS:
Annoying pop-up ads
It only features hentai videos
---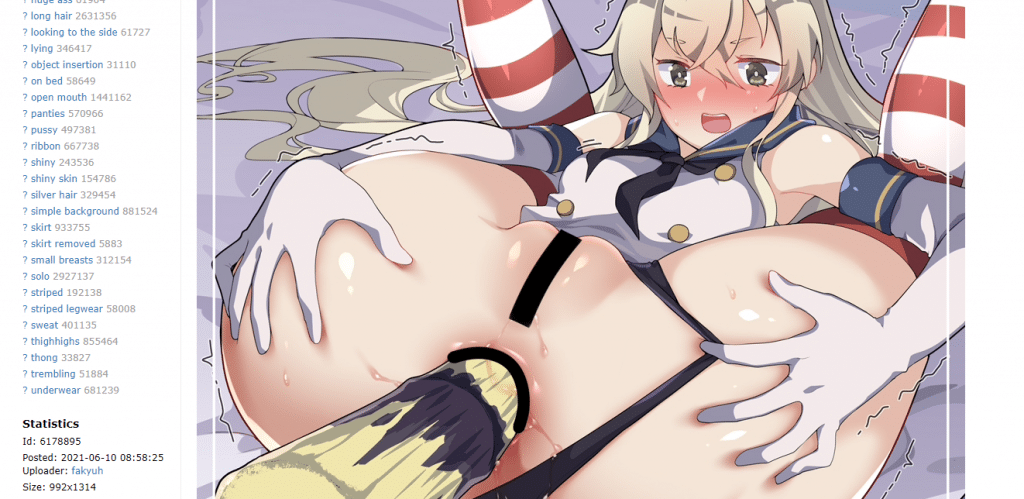 Though it looks pretty basic, Gelbooru does precisely what they boast about. It is an efficient solution for all of the lusty hentai enthusiasts across the world. Many people also consider hentai to be the weirdest fetish possible. This is precisely why the website presently includes many Hentai pics and doujinshi containing the most bizarre Hentai fetishes.
Take a look at the full review of Gelbooru.
PROS:
Plenty of anime/Hentai content
Amazing search feature
Image quality is top-notch
Fantastic community features and services
Supports mobile browsing
Compatible with all mobile devices
CONS:
Videos are limited in number
It has a few pop-up ads
---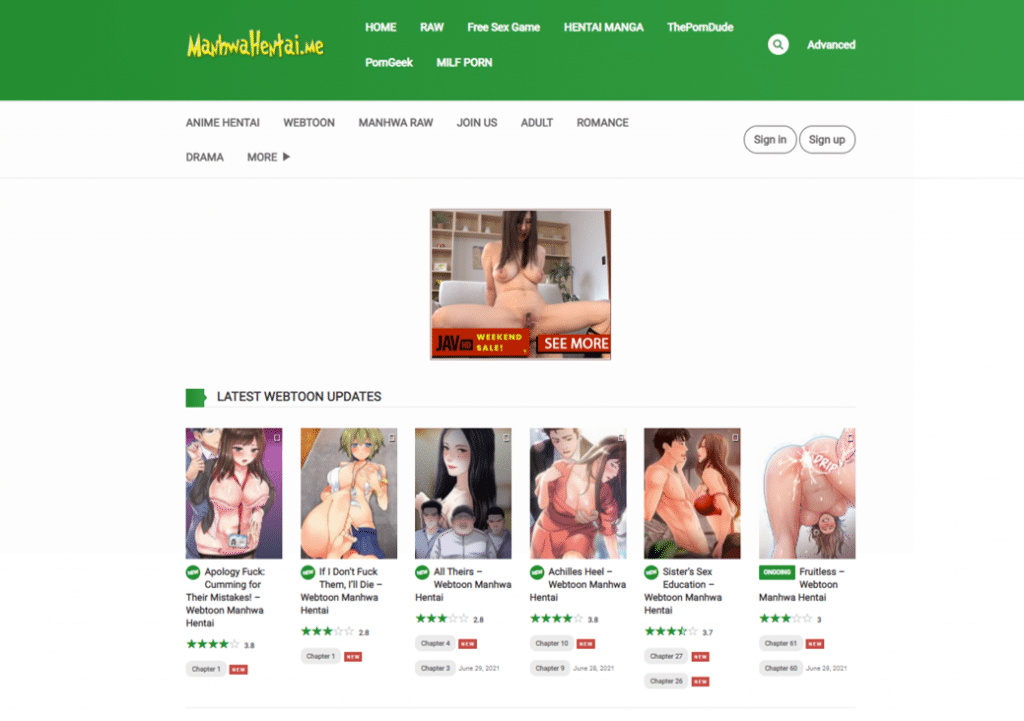 Manhwahentai is an excellent website with some tremendous Korean manhwa porn. I enjoyed it since the tales are more engaging, and the art is unique compared to typical Hentai. Manhwahentai has also come up with a beautiful concept of compiling all of these series into a quick and dependable website. This site is far more reliable than many of the free manga sites I used in the past.
Manhwahentai also performs an excellent job at remaining current and maintaining high ratings. Because it's such a popular site, you will discover many ratings that will help you figure out which things are worth trying next.
Here's a full ManhwaHentai review.
PROS:
Efficient English translation
Free comics to read
Wide selection of contents
Has a discussion section
Good quality comics
Diverse topics and plots
Good mobile display
With dramatic and engaging storylines
Comics load fast and quick
CONS:
Too many advertisements and pop-ups
Not all hardcore
The absence of sex scenes sometimes
Not so good layout
Some censored contents
---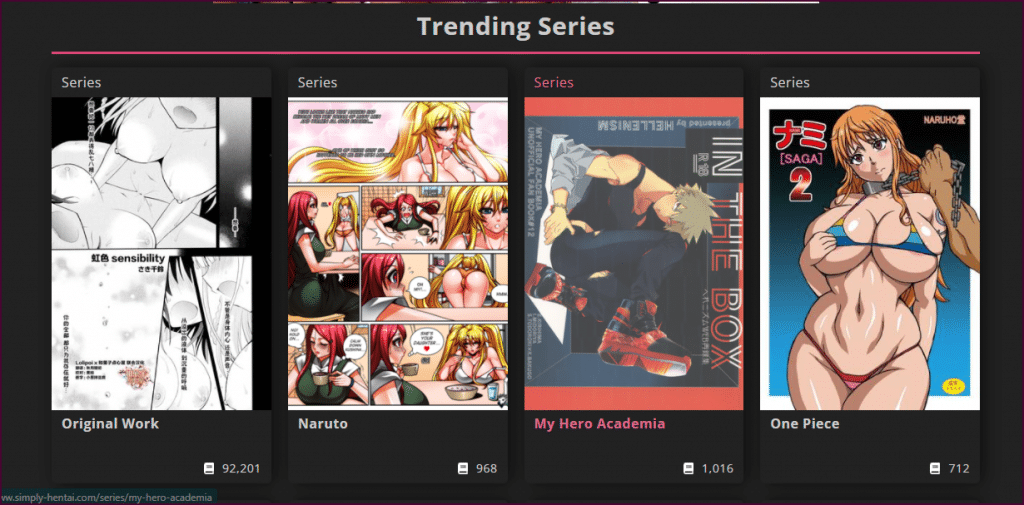 SimplyHentai is a complete source for your anime/hentai desires. Here's where you can discover new videos of your beloved sex anime shows and comics to browse, all without needing to pay anything. Now you will find everything you could possibly want to fulfill your highly unique erotic dreams and discover new and thrilling fetishes.
Read the Simply-Hentai full review.
PROS:
Massive selection of hentai content
Full-length collection of Hentai episodes
Amazing navigation and design
Supports mobile browsing
CONS:
---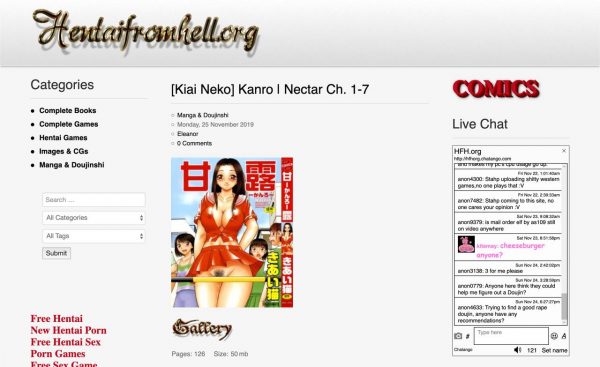 Hentai From Hell is an excellent name for a forum dedicated to naughty hentai porn. Every day, many new comics are added, so the archive is extensive. We are talking about over 3,100 pages, each of at least ten hentai galleries. However, the presentation of these comics is lacking since they are simply thrown on the web with just a title. HentaiFromHell is just as simple as websites come. There are no frills, only naughty anime porn that you can appreciate right now. I like how they specify the size of each comic and the number of pages.
PROS:
Free access to hentai porn
Updates regularly
Various content
CONS:
---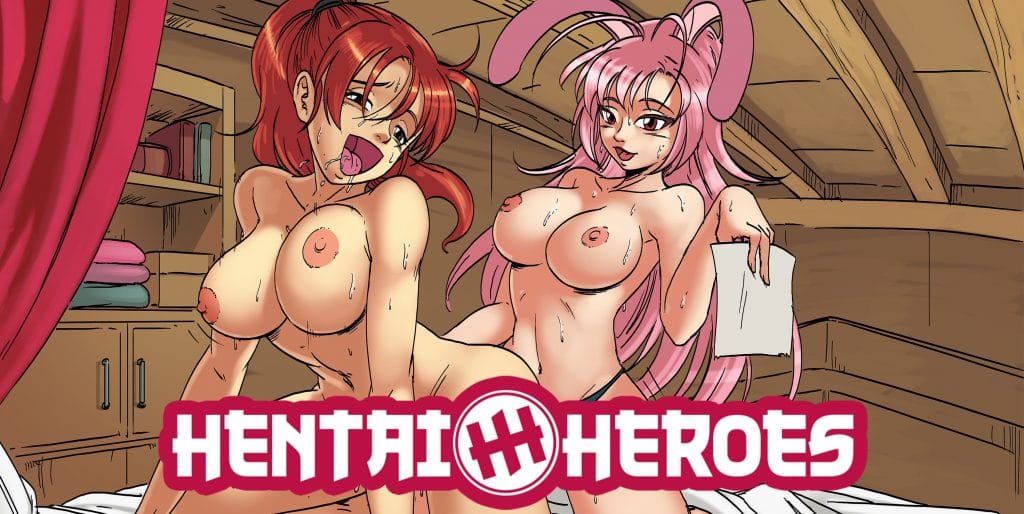 Xbooru is one popular place for enjoyment and gratification among hentai fans. It has been compared to other Booru pages, and this is right. However, the material is entirely different. The Booru sites are structurally identical, but not in the gallery, which is fantastic! You can go on various picture boards, but the basic concept and form will still be the same.
Furthermore, instead of giving feedback and waiting for the artists to reply, you can use the Discord chat to talk about whatever you want. There must be no other spot with as many pictures as Xbooru. More than 50 thousand photos are sure to excite any hentai fan! If you like anime-styled porn, you should surely visit this website.
Click to see the full Xbooru review.
PROS:
Variety of pornographic contents
Regular updates
Lengthy videos and materials
Amateur and professional video contents
CONS:
Limited access for non-members
Advertisements are plenty
---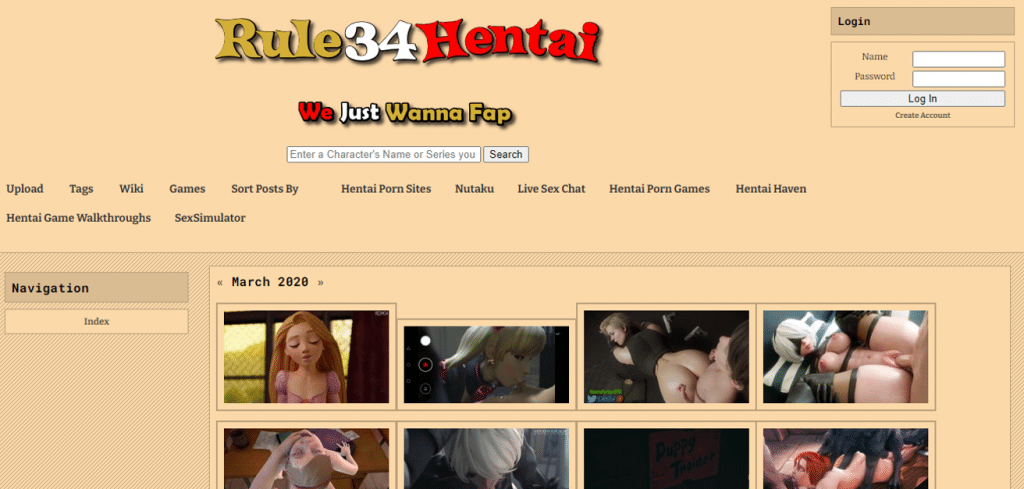 Rule34hentai is a pornographic image paradise where its brigade of devoted consumers provides the content. You will find all your beloved characters fucking and sucking in its massive gallery, whether from Frozen, Overwatch, or The Simpsons. Basically, the site aims to provide you with animated fun and Rule 34 enjoyment.
Learn more about Rule34Hentai with this full review.
PROS:
Loaded with hentai contents
User friendly and easy to access
Fantastic search engines
Amazing navigation tools
Updates regularly
CONS:
Minor members of the community
Slideshow contents are unavailable.
Minimal advertisements
---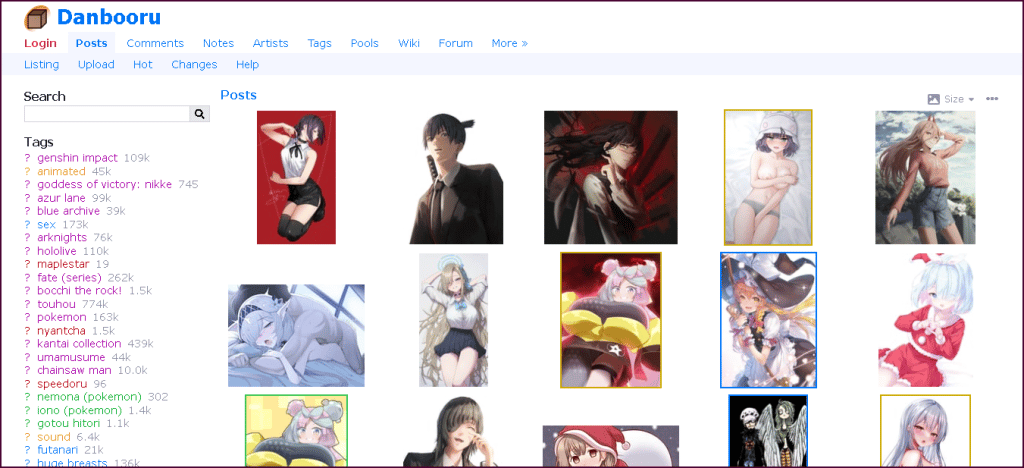 Danbooru is a forum that caters to both developers and non-creators. You can both display and make hentai in this way. Names, creators, visibility, and other factors used to categorize these posts. If you are feeling daring, you can check out the most recent comments on the website, as well as links to sections where you can debate subjects with other enthusiasts.
Basic, Gold, and Platinum membership levels exist on Danbooru, with Platinum being the greatest and Basic being the least. Although absolutely nothing on Danbooru is limited, having a higher tier makes some aspects of the platform easier to use or offers better facilities.
PROS:
Variety of pornographic contents
It consists of anal, escort, cam, and many more porn sites
Lengthy videos and materials
Amateur and professional contents
CONS:
High-Definition videos are accessible for premium members only
Advertisements
---
Takeaways
It doesn't matter if you've got a soft spot for fluffy fandom or are just curious to dip your toes into the Furry waters; U18Chan is like a well-oiled machine for delivering various Furry fantasies. It's a hub where all sorts of Furry flavors gather to strut their stuff – from the tame to the tantalizing, it's all here. But hang on a second. Am I the only one who finds a thread about guns on a site like this one is a tad offbeat? It's like ordering a pineapple pizza with anchovies – sure, everyone's got their tastes, but sometimes they don't mix! Ah, the wonders of the internet never cease to amaze!
All 71 Other Sites in This Category Worth Checking Out:
LoL Hentai Review & 12 Best Hentai Porn Sites Like LoLHentai.net Show Me 12 Alternatives for LoLHentai.net Hey there, fellow gamers and hentai enthusiasts! Today, we're diving into the fascinating world of LoLHentai, also known as League of Legends but with a hentai twist. Now, I know what you're thinking – "What on earth will happen […]