Updated on: December 10th, 2023
Pixiv
& 12 Best Hentai and Animated Porn Sites Like Pixiv.net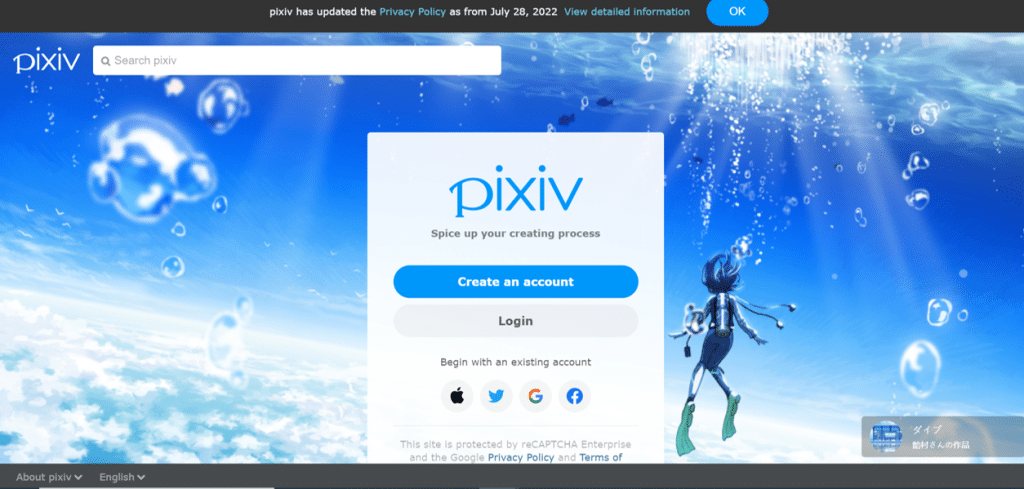 I am about to show you the dirty and steamy secrets of Pixiv.net. If you visited this domain, you would not have a single idea that this page is an erotica art venue. At first glance, Pixiv looks like a conservative location with pure artwork from various site members. Good thing perverted concepts are also present to give us an entertaining and dick-erecting collection. Fans of hentai artistry would adore the exhibit.
Official URL: https://www.pixiv.net/en/
In connection, my readers know how much I appreciate hentai items. Hence, when I learned about Pixiv's intimate talents, I immediately sat down and dug into the repository. Pixiv is one great example of how the Internet can surprise and give fabulous treats. It is a solidly hot place with so many activities and dirty, kinky items here and there. What more shall I say when pornography is always in the corners, tempting and calling for me? Thus, it will only lie on the talent in exploring and navigating, pal. Shall I give you a tour?
Pixiv has been Doing the Job Since 2007!
This extensive and continuously growing library of porn art is giving porn fans a great time. Pixiv is a solidly strong community of artists ready to do the job for you. Fans would no longer be surprised by the vast selection considering its years of service in the industry. Pixiv reached a global market with its tons of palpable crafts. Truly, talents are showcased, and the hentai galleries are worth a notch. The Japanese perverted community loves to untangle your hentai needs.
With this, expect to see a variety of sensual artistry to give you a fine day of dick-erecting entertainment. Since 2007, the site got a perverted record-breaking and blockbuster visits. Pixiv recorded thousands of daily visits.
Unquestionably, fanatics love the drawings of slutty teens, manga characters, and stimulating themes. There are also non-pornographic materials. However, I know you too well, dude. Your day would not be complete if you couldn't snatch a porn gallery or two. I am guilty too!
What is Pixiv, and Why Can't I See Goodies Straight Away?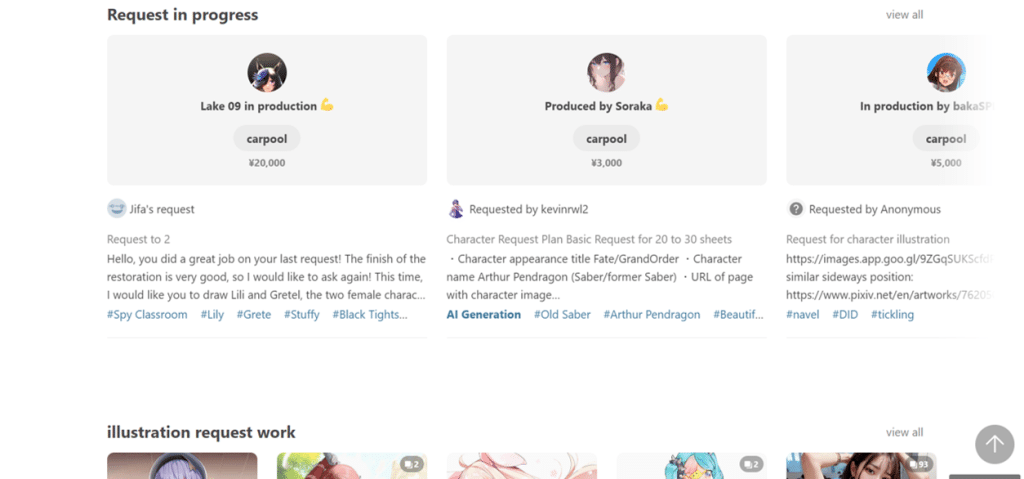 Okay, to give you a more on-point introduction about Pixiv, the site is an illustration community that allows you to join, view, and request any content. You might think I keep repeating things; well, I always love to highlight and emphasize. Therefore, once you visit Pixiv, you may expect to see a complete family of content makers sharing their outputs and engaging with one another. If you believe this page fits as a safe masturbatory haven for you, I suggest you drop the hesitations and cum with Pixiv's heavenly repository.
However, there is one sad note that you should not miss knowing. Pixiv may be a large and thriving porn page, but it may somehow be selective to its viewers. Unlike most porn pages that stipulate their collection, Pixiv does the opposite. I mentioned earlier the domain's conservative character. As a beginner in the venue, you will not immediately know the goodies it offers unless you are reading a perverted review just like this one.
Hence, to fully enjoy the nasty promises, Pixiv requires you to enroll in an account first. This procedure means you have to tap the Signup button, pal. Grab your usual porn email address and do the process in a few minutes. Good thing I saw no fees and hidden charges once you enroll an account. Pixiv is strict in complying with your membership before enjoying the exhibition. If you find this time-consuming, I suggest you reframe your thoughts and allow Pixiv to navigate your porn desires.
Expect Not Immediately to See the Hentai Stuff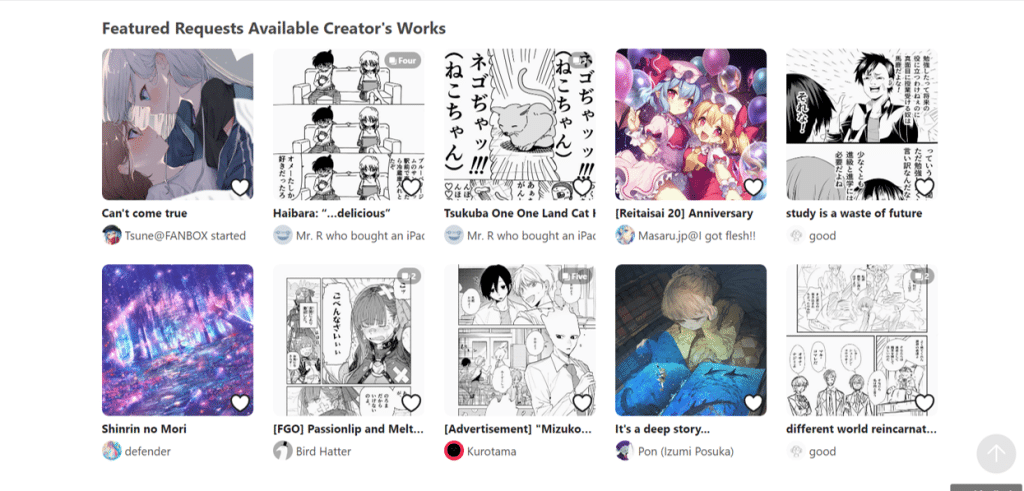 Signing up does not mean you get to see a full-blown collection of animated porn artistry. Unlike typical porn sites that place grid-like thumbnails on the main page, Pixiv takes a different approach. The hentai and adult contents are blocked. This presentation happens by default; thus, you have to manually unblock these salivating treats. Honestly, I felt the task was tedious, but after a few seconds of contemplating, this one is a good sign.
At least, I do not need to hide the site from my coworkers as they would think I am streaming and supporting artworks without knowing the nasty story behind it. No need to go behind bushes, pal; you can open the page publicly. Once you unlock the adult galleries, Pixiv will give you a pile of hot imageboards. The thumbnails are arranged from newest to oldest. With the use of filters, you can change the display according to your preference.
Feasts of Pixiv Artworks and Clean Page Display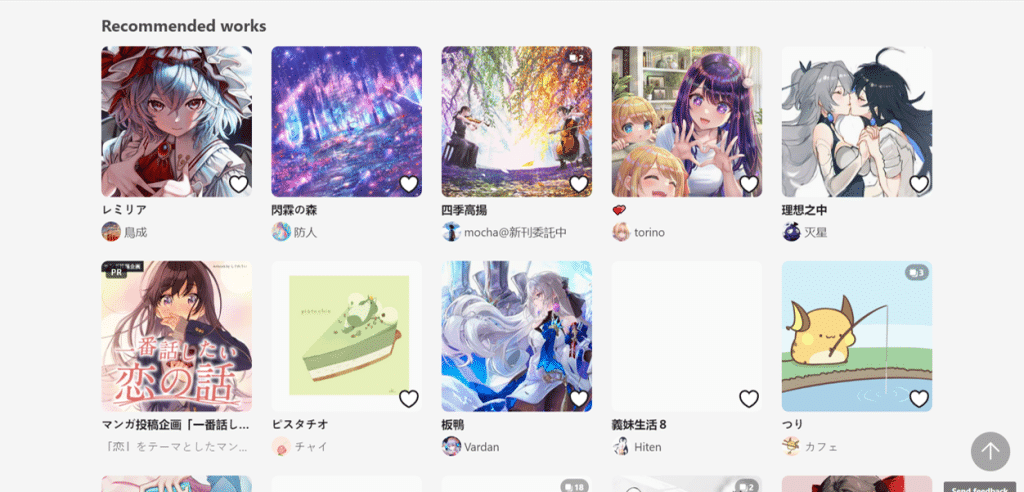 One of the significant reasons Pixiv got a massive following is its clean and highly orgasmic hentai venue. The domain comprises artwork varieties but still looks fresh, clean, and appealing. The entry area looks inviting with its oceanic design and blue hues. More so, as you enter the home arena, you will delight in the crystal white backdrop. There are no ads in the vicinity, purely products of hard work and immeasurable talents.
Horny items are arranged neatly, and browsing tools are handy. The search bar is at the center top to help you maneuver and pick your favorite anime porn artwork. A drop-down menu also says, "post your artwork," if you wish to add sizzling porn masterpieces. If you have the talent to arouse your fellow perverts, this review is your sign to start your career in the adult industry, pal. Gaining an entry pass is easy once you already have an enrolled account on Pixiv.
In addition, Pixiv displays a menu button that houses its related services. You may also check this one out for more options on your visit. The main page also presents tags in varying colors. I saw #manga, #character, #future, #comic, #concept, #drawing, and more during my visit. Fans can navigate around these options or limit the presentation by sorting the deals according to top, illustrations, manga, novels, and user.
Let's Try the Hefty Adult Community at Pixiv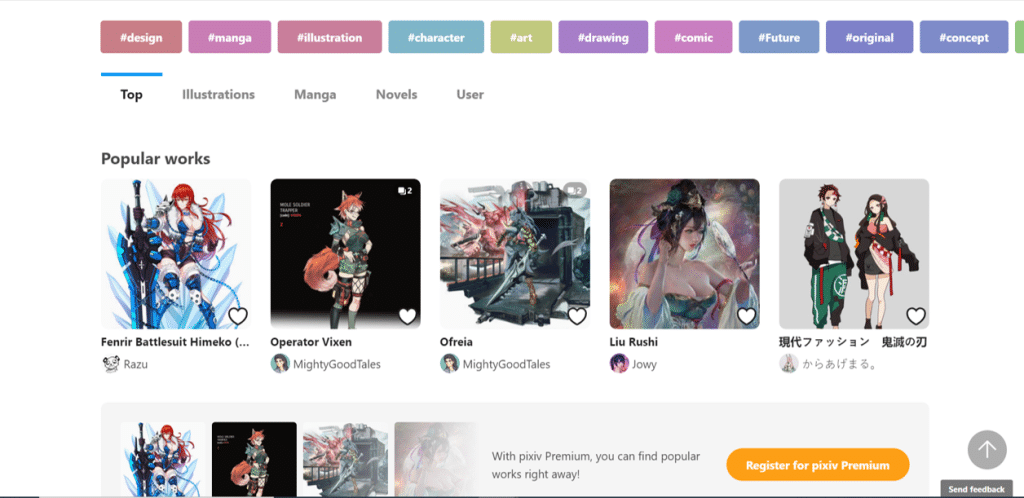 This site is a legit go-to destination for seeing loads of hentai stuff. Treasures are added hourly to address porn cravings. With this, you can expect new materials submitted and shared for any lonesome and hungry dick or pussy. Fans will see a mesmerizing diversity. Boy, I saw famous works lining up demanding my attention. But what excites me most are the number of dick-sucking, incest materials, and complete nudity deals.
Japanese porn artworks are filled with characters with huge penis. Stepsisters are digging one dick while a schoolgirl gets good anal sex. You would definitely love the assortment, pal, because they are not censored. Anyone can freely enjoy mouthwatering items. Also, a handful of goddesses, evils, and famous cartoon characters exist. If you also like futanari concepts, Pixiv is happy to assist you. Nipples are everywhere, and manga babes are offering them to you.
Who Are You to Resist These Pixiv's Delights, Pal?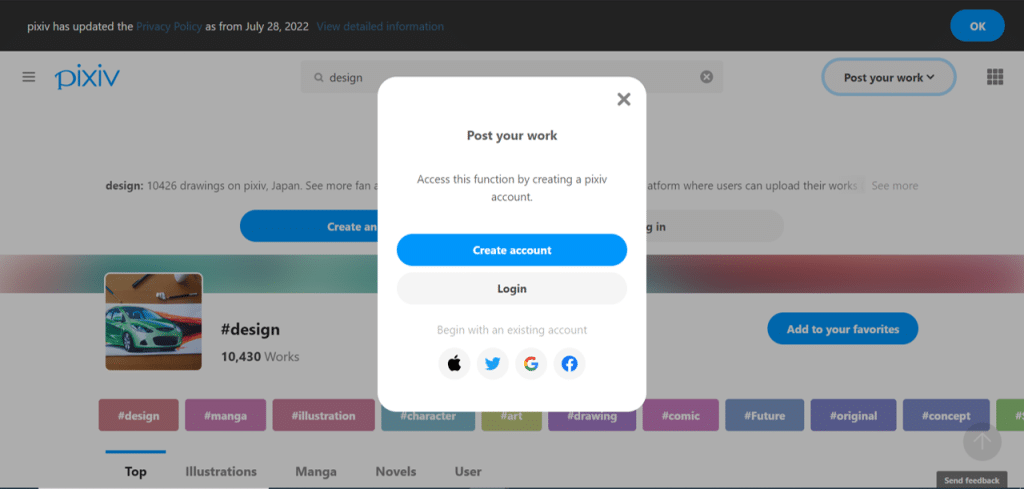 Undeniably, perversion and erotica are everywhere. I adore how free the community is, where you can unload your greatest desires. The talented artists are truly commendable for their dedication to their craft. Most of the hentai materials are hardcore-themed. Boy, I am catching my breath as I saw a lot of POV items, bondage picks, and intense fucking artwork. Pixiv literally has something for any adult piece seeker. The gallery is expanding with diverse recommended works for you to try daily.
Furthermore, the sluts and anime characters are perfect for any obsession. Princesses, maids, orgies, and teens are available. They got choked, undressed, caressed, seduced, and satiated on the scenes. I honestly love the unlimited big titties and perfectly shaped asses. If you are a fan of gay-art pieces, Pixiv also has incredible masterpieces. Undoubtedly, anything related to sex, cartoon, and art is jerk-worthy. One can work your imagination and see the best results on your masturbation.
Follow Artists and Send Your Drooling Requests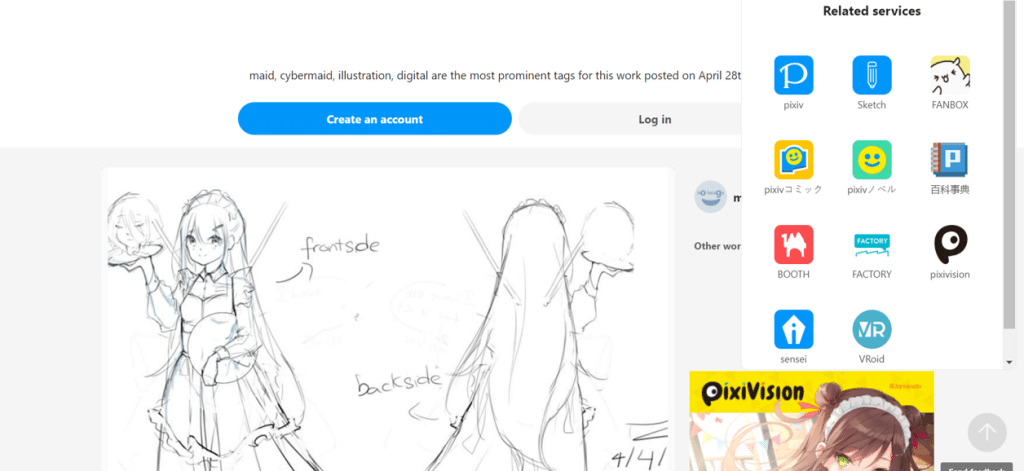 The healthy community at Pixiv made anyone want to interact with artists and fellow viewers. I always love to appreciate the efforts of these creators; hence, I commend Pixiv for creating a perfect spot for them. Each talented pervert has a specific profile where you can binge-watch all their outputs. It also serves as their gallery of naked and palpable goodies. It is easy to note the passion dedicated to each material in the venue. I definitely enjoyed the artworks of Mr. R, Bird Hatter, defender, and many more.
If you wish to enjoy the materials per artist, you can visit the segment and see the mouthwatering selections for yourself. More so, touring the requests segment is inevitable. There is a Featured Requests section where Pixiv houses the latest fan request content. Request progress is also transparent in another designated area. Since artists are putting effort and materials into creating your pleas, every request entails a few bucks. Each artist provides different pricing depending on the concept. This isn't bad, pal. You are getting what you want, plus helping the artist grow. It is a win-win perverted situation.
The Pros and Cons of Pixiv.net
PROS:
Non-stop hentai artworks
Original concepts
Talented artists
Growing community
Clean porn page
Unlimited viewing
Uncensored salivating masterpieces
CONS:
Pay for your requests
Register first to relish any material
---
Top 12 Best Hentai and Animated Porn Sites Similar to Pixiv.net: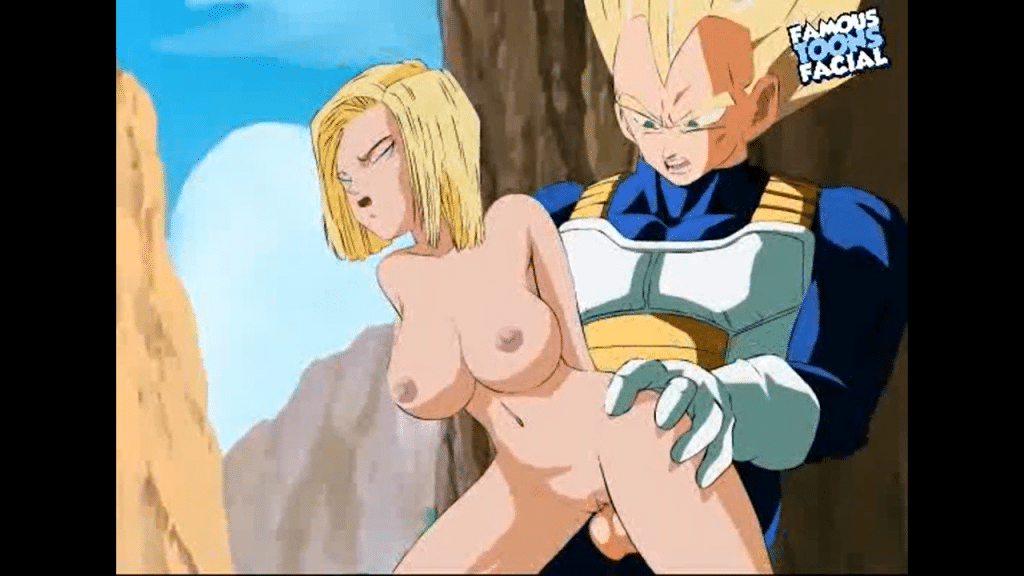 Millions after millions of pictures, gifs, and videos are available for your viewing pleasure. If you like hentai, a visit to PorCore.com will make you feel as if you've died and gone to heaven. There's only too much to discover. The web is updated daily, so there's still something fresh and exciting to look forward to.
People have invested time and effort into making these videos, and even though you aren't a big fan of hentai, there are a lot of videos that you will have a happy time viewing. PorCore.com is a hentai platform that can't be matched, not in terms of content, not in terms of frequency of updates, but with its overall functionality.
PROS:
A wide array of hentai videos
Free access
Can be utilizing a mobile phone
User friendly
Easy to navigate
CONS:
Plenty of annoying advertisements
---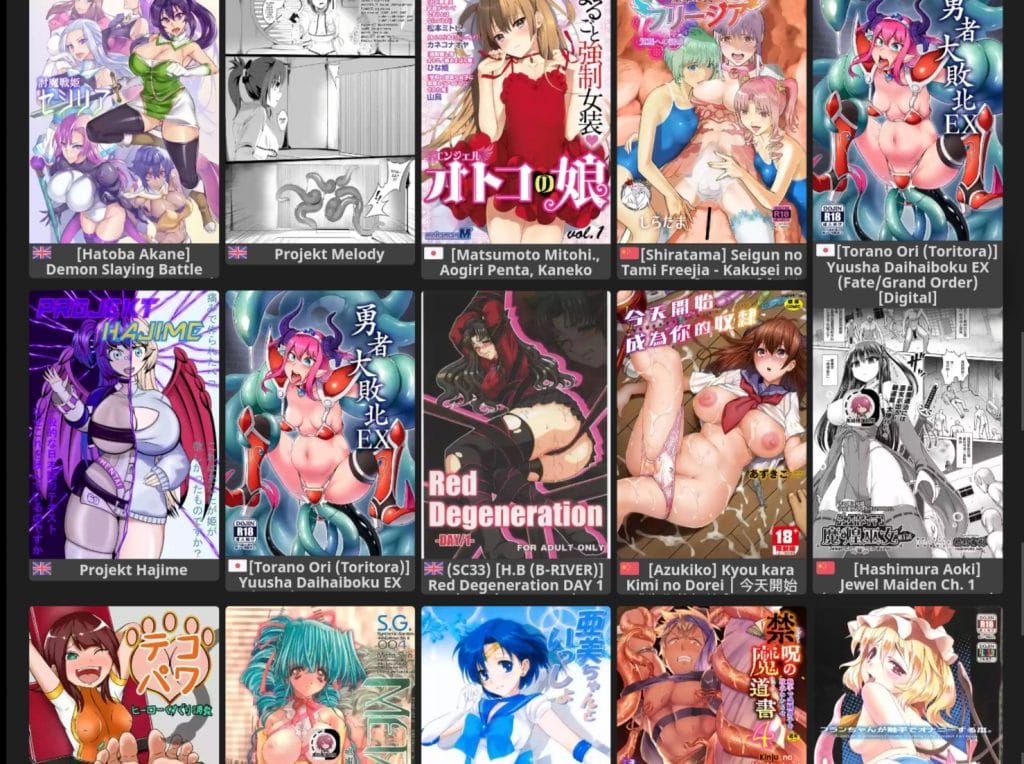 nHentai began a few years ago and has done an excellent job of offering a forum for people who want to see original Japanese hentai from some of the best artists in the industry.
The homepage is dedicated to displaying the most recent content that has been posted, as well as the language in which it has been written. Every post has a small flag next to it, the majority of which are Japanese, English (shown with a British flag), or Chinese. I strongly suggest that you look at the tags section to see what categories are available. Popular choices include anal, which has 50,000 video files.
Grab a quick bite with this nHentai review.
PROS:
Exciting user interface
Cute and enticing designs
Wide selection of videos
CONS:
Existence of some weird hentai porn
---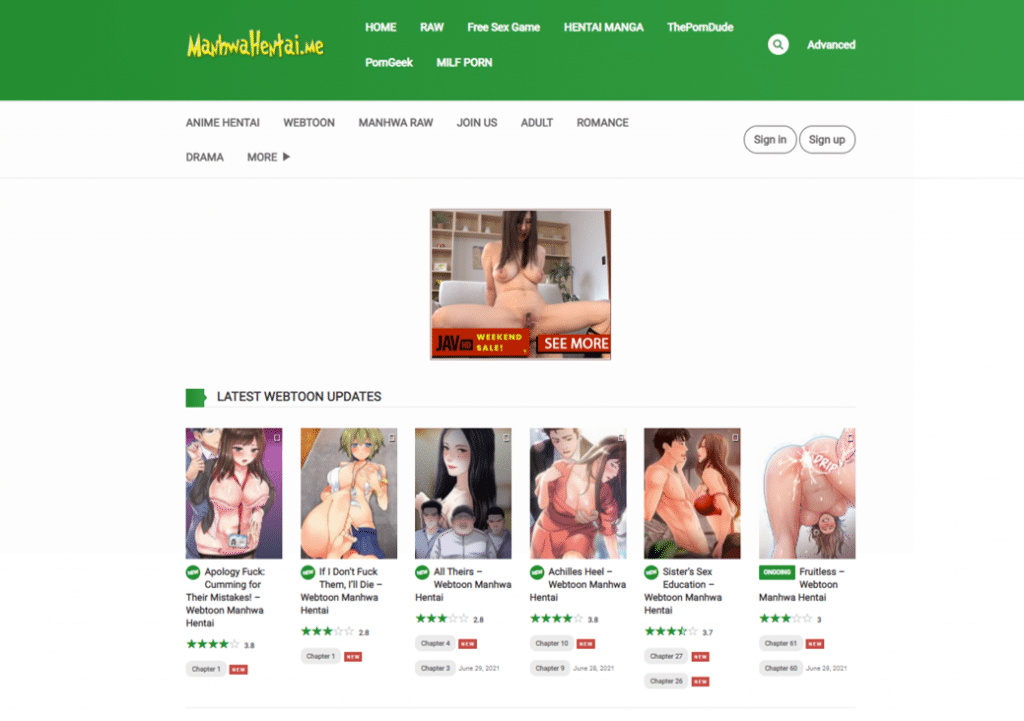 Manhwahentai is an excellent website with some tremendous Korean manhwa porn. I enjoyed it since the tales are more engaging, and the art is unique compared to typical Hentai. Manhwahentai has also come up with a beautiful concept of compiling all of these series into a quick and dependable website. This site is far more reliable than many of the free manga sites I used in the past.
Manhwahentai also performs an excellent job at remaining current and maintaining high ratings. Because it's such a popular site, you will discover many ratings that will help you figure out which things are worth trying next.
Full review of ManhwaHentai here.
PROS:
Efficient English translation
Free comics to read
Wide selection of contents
Has a discussion section
Good quality comics
Diverse topics and plots
Good mobile display
With dramatic and engaging storylines
Comics load fast and quick
CONS:
Too many advertisements and pop-ups
Not all hardcore
The absence of sex scenes sometimes
Not so good layout
Some censored contents
---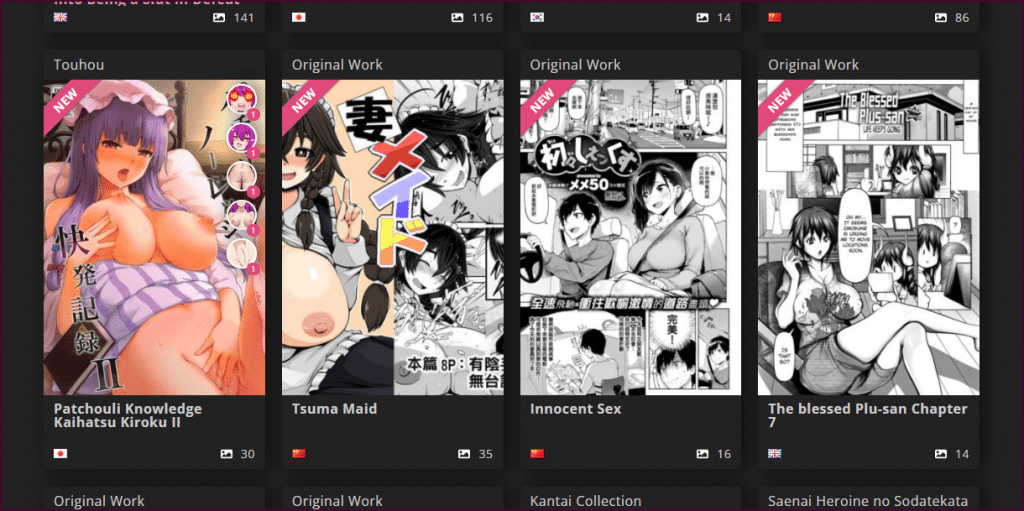 SimplyHentai is a complete source for your anime/hentai desires. Here's where you can discover new videos of your beloved sex anime shows and comics to browse, all without needing to pay anything. Now you will find everything you could possibly want to fulfill your highly unique erotic dreams and discover new and thrilling fetishes.
Read this full Simply-Hentai review.
PROS:
Massive selection of hentai content
Full-length collection of Hentai episodes
Amazing navigation and design
Supports mobile browsing
CONS:
---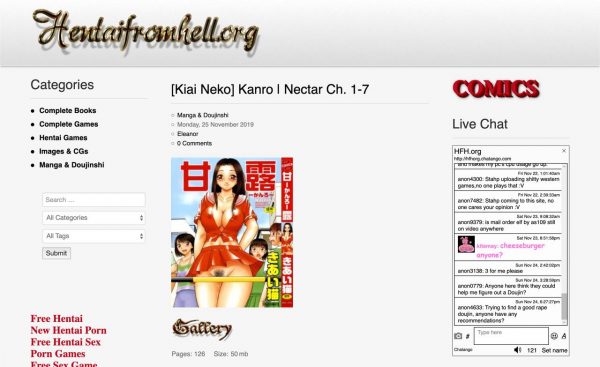 Hentai From Hell is an excellent name for a forum dedicated to naughty hentai porn. Every day, many new comics are added, so the archive is extensive. We are talking about over 3,100 pages, each of at least ten hentai galleries. However, the presentation of these comics is lacking since they are simply thrown on the web with just a title. HentaiFromHell is just as simple as websites come. There are no frills, only naughty anime porn that you can appreciate right now. I like how they specify the size of each comic and the number of pages.
PROS:
Free access to hentai porn
Updates regularly
Various content
CONS:
---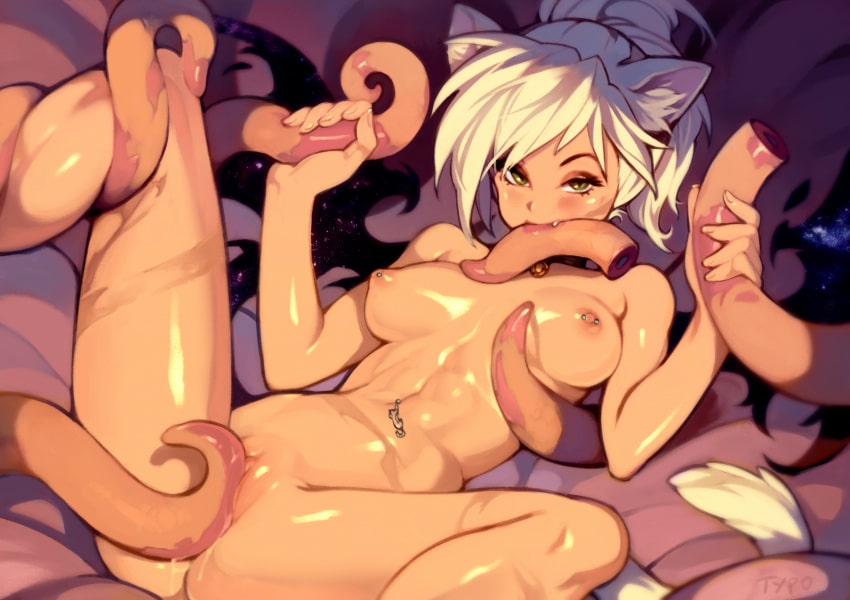 Xbooru is one popular place for enjoyment and gratification among hentai fans. It has been compared to other Booru pages, and this is right. However, the material is entirely different. The Booru sites are structurally identical, but not in the gallery, which is fantastic! You can go on various picture boards, but the basic concept and form will still be the same.
Furthermore, instead of giving feedback and waiting for the artists to reply, you can use the Discord chat to talk about whatever you want. There must be no other spot with as many pictures as Xbooru. More than 50 thousand photos are sure to excite any hentai fan! If you like anime-styled porn, you should surely visit this website.
PROS:
Variety of pornographic contents
Regular updates
Lengthy videos and materials
Amateur and professional video contents
CONS:
Limited access for non-members
Advertisements are plenty
---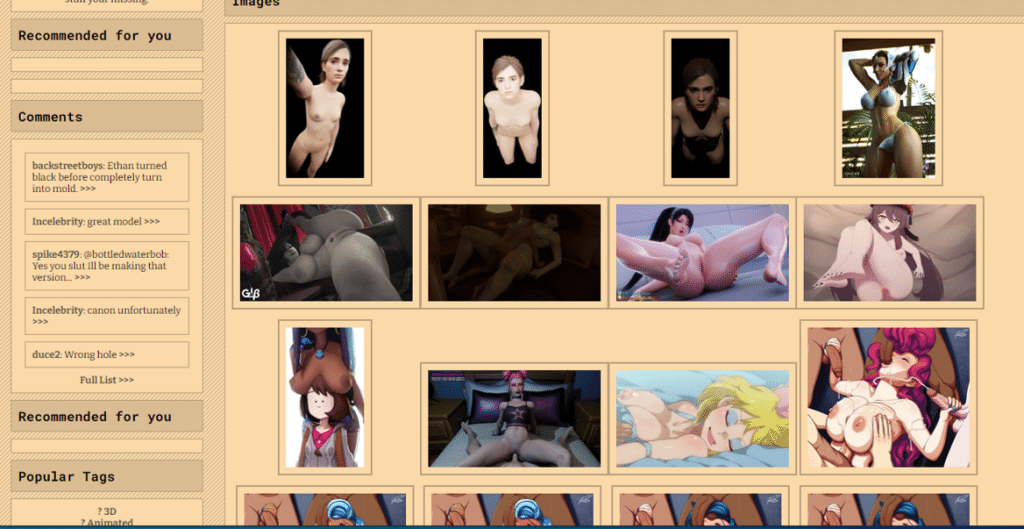 Rule34hentai is a pornographic image paradise where its brigade of devoted consumers provides the content. You will find all your beloved characters fucking and sucking in its massive gallery, whether from Frozen, Overwatch, or The Simpsons. Basically, the site aims to provide you with animated fun and Rule 34 enjoyment.
Take a look at Rule34Hentai review.
PROS:
Loaded with hentai contents
User friendly and easy to access
Fantastic search engines
Amazing navigation tools
Updates regularly
CONS:
Minor members of the community
Slideshow contents are unavailable.
Minimal advertisements
---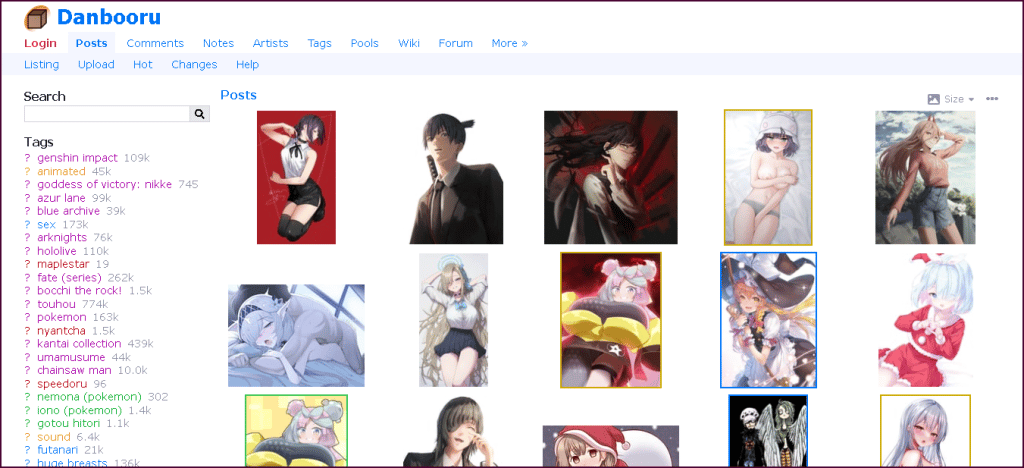 Danbooru is a forum that caters to both developers and non-creators. You can both display and make hentai in this way. Names, creators, visibility, and other factors used to categorize these posts. If you are feeling daring, you can check out the most recent comments on the website, as well as links to sections where you can debate subjects with other enthusiasts.
Basic, Gold, and Platinum membership levels exist on Danbooru, with Platinum being the greatest and Basic being the least. Although absolutely nothing on Danbooru is limited, having a higher tier makes some aspects of the platform easier to use or offers better facilities.
PROS:
Variety of pornographic contents
It consists of anal, escort, cam, and many more porn sites
Lengthy videos and materials
Amateur and professional contents
CONS:
High-Definition videos are accessible for premium members only
Advertisements
---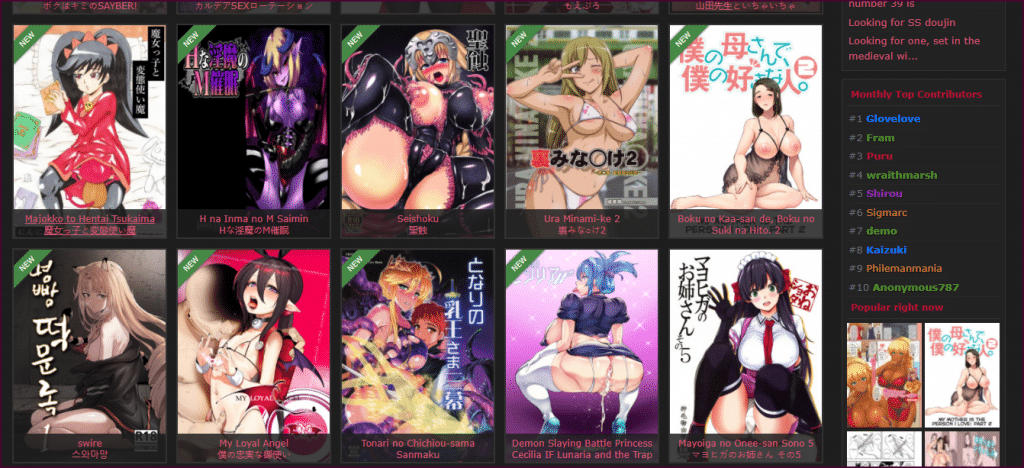 Hentai has a much more thriving community than other genres of porno and erotica. It's particularly true given that Pururin's storylines and hentai characters are trendy around the globe because of their fascinating traits and extensive fan support. Supporters can't contain their enjoyment, so it's no surprise that virtual communities have sprung up in their stead. They enjoy talking about everything from cartoons to hardcore porn to superheroes to anything else that comes to mind.
Read our full review of Pururin.
PROS:
Upload content for free
Updates regularly
Organized content
Easy use of the site
Free to use
Free registration
CONS:
Downloading needs registration
Videos are not available
---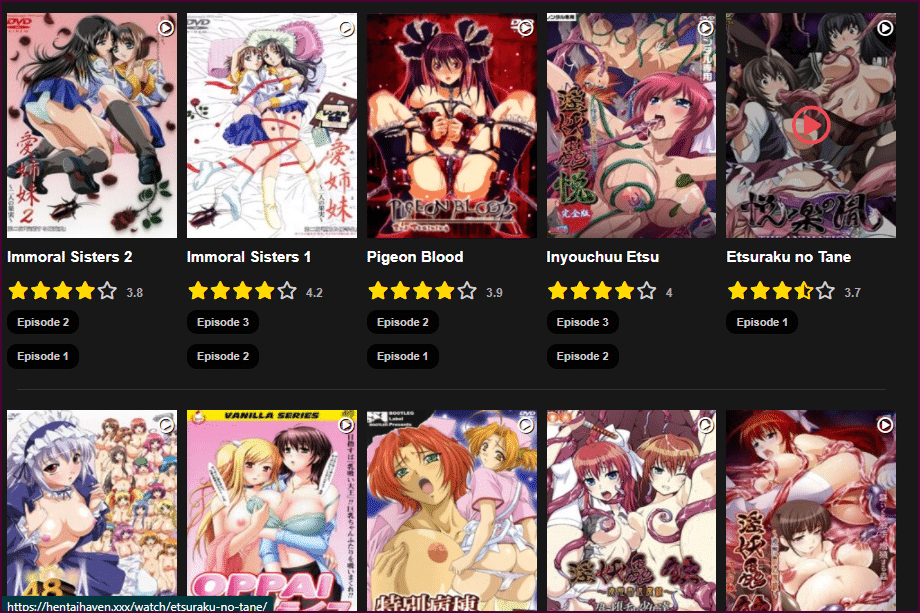 HentaiHaven is perhaps the most dedicated hentai site I've seen so far. It's serious about its niche and goal — and that's to provide incredible animated movies, clips, and the likes. You can tell how Japan, including its anime industry, heavily influences it from the content itself. No wonder why people are keep coming back.
Click here for Hentai Haven full review.
PROS:
It has fantastic sex games
Effortless to use
Navigation is simple
Plenty of content
CONS:
Requires registration to access the forum
Basic design
---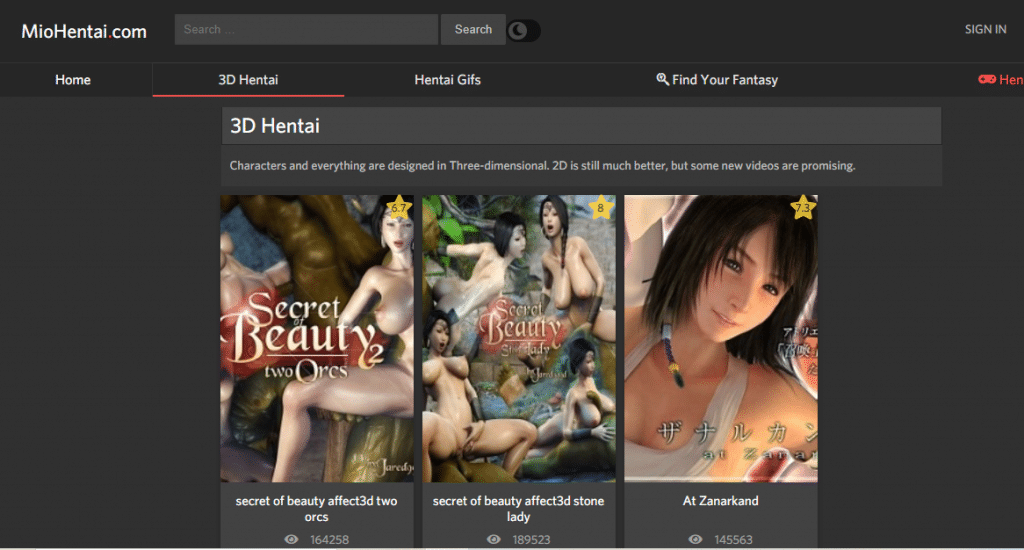 MioHentai has roughly 1300+ videos available; most of them are censored content. I also found out that there are around 600+ videos with English subtitles and the remainder are raw footage. The 3D videos collection has more than 500+ content, which plays around boobs, fetish, monsters, aliens, and more. MioHentai has a great feature, with an easy navigation system employed. Everything you see around the page seems newbie-friendly and straightforward to understand.
PROS:
Design is accessible and user-friendly
There are taboo themes
Uses 3D and 2D animation
Plenty of categories
CONS:
Mostly censored content
Some ads
Registered users can access some member-only features
It has redirect links available
---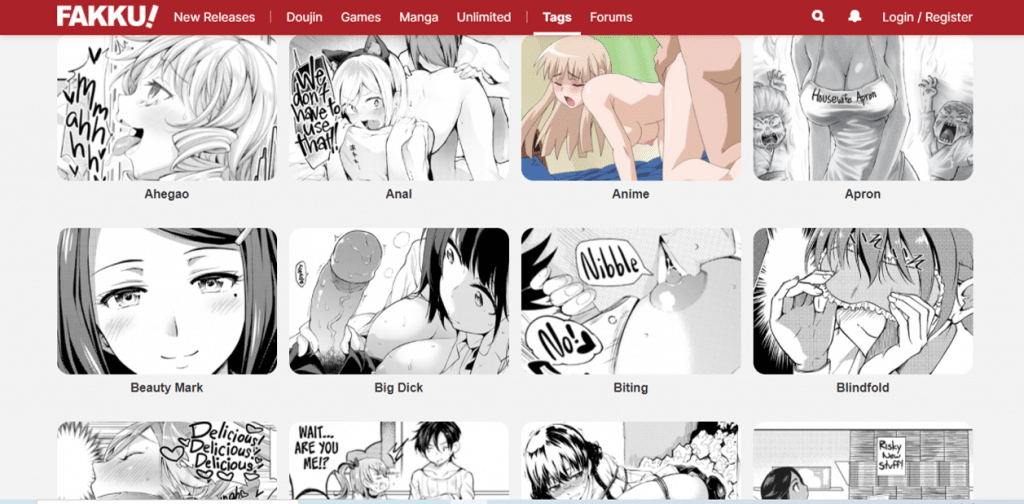 Fakku is a reputable distributor of original, translated Japanese hentai and manga. They have even made their own games, and you will enjoy yourself here. Fakku is, for the most part, accessible. Fakku, on the other hand, sells premium anime and comics with its Unlimited subscription.
By buying it, you will not only gain access to the most recent material, but you will also get all previous issues from a variety of well-known comics such as Kairakuten and Koh. You will also get a 10% discount on anything in the Fakku shop, as well as access to beta features on the website and uncensored hentai.
Click here for Fakku full review.
PROS:
A wide array of pornographic contents
Lengthy videos and materials
Amateur and professional contents
CONS:
High-definition videos are accessible for premium members only
Advertisements
---
Final Thoughts
Pixiv opened my eyes and dick to a bountiful collection of hentai artistry. Passion and perversion can bring you to a dick-erecting and steamy compilation. Pixiv brought talented and dedicated artists into its abode to help you navigate your most incredible fetish. The sex art collection covers diverse concepts that are ready to entertain. Send requests and start the masturbation now at Pixiv.net. Hentai fans are getting horny and wet.
All 71 Other Sites in This Category Worth Checking Out:
LoL Hentai Review & 12 Best Hentai Porn Sites Like LoLHentai.net Show Me 12 Alternatives for LoLHentai.net Hey there, fellow gamers and hentai enthusiasts! Today, we're diving into the fascinating world of LoLHentai, also known as League of Legends but with a hentai twist. Now, I know what you're thinking – "What on earth will happen […]