Updated on: December 8th, 2023
Ink Bunny
& Top 12 Hentai and Animated Porn Sites Like InkBunny.net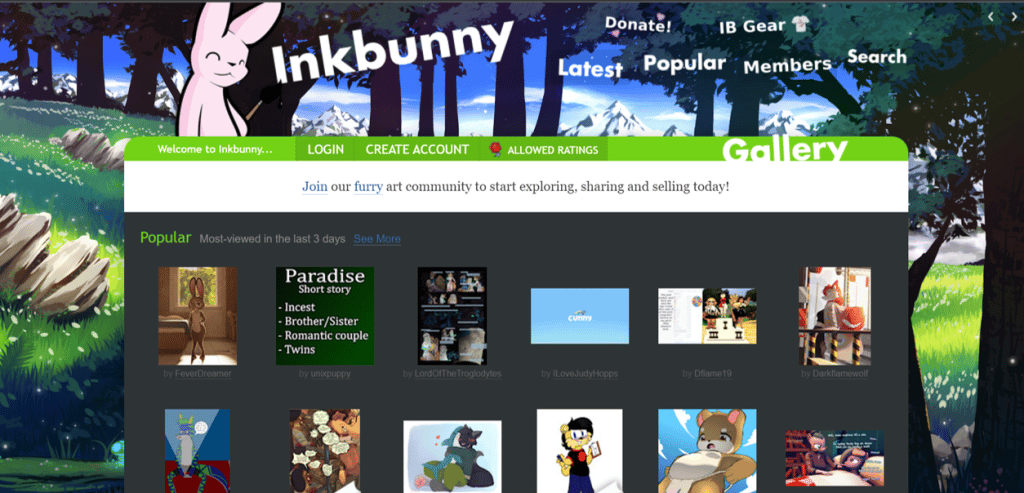 Do you want to experience a gentle way of expressing your artistic sexuality? It is not hard to manifest our hidden talents with sites aiding our means of erotica exhibitions. With that, I am talking about InkBunny.net. Looking at the site's name, one can personify the nasty collection of fur porn and creative fantasies. Ink Bunny is the venue for erotica followers relishing the goodness of masturbating on hairy creators. If you think you can at least try, let us do this, pal!
Official URL: https://inkbunny.net
What Fetish is This?
Probably, you are curious how you get to like this type of erotica. Well, you do not need to be apprehensive, as a broad community shares the same piece of obsession. If not, Ink Bunny and other fur porn arenas would not bring to life.
Frequently, these fantasies are considered weird and uncommon, but hey, it's 2022, and exploring our greatest and inner sensuality is a priority. Thus, the global community is extensively welcoming to these creations.
This claim is supported by the thousands of daily Ink Bunny visitors. The site recorded a whopping ten to twenty thousand markings on the domain. Indeed, Ink Bunny must have something powerful to catch enormous attention.
Visitors gather to share and explore as they maneuver an entire glossary of animated porn. Furry artists and characters are waiting for anyone's consumption. Certainly, the fascinating collections are exclusive at Ink Bunny.
Therefore, I guess this is the right domain to say, "Hop in, pal!" as you will witness a variety of hopping pieces to fap.
Ink Bunny wants to suffice a palatable experience to mesmerize avid fans. I will not make you wait further as we go through the latest additions and old pieces of Ink Bunny. I am also curious to see what artworks and masterpieces they are willing to serve for my penis.
Ink Bunny, Is In!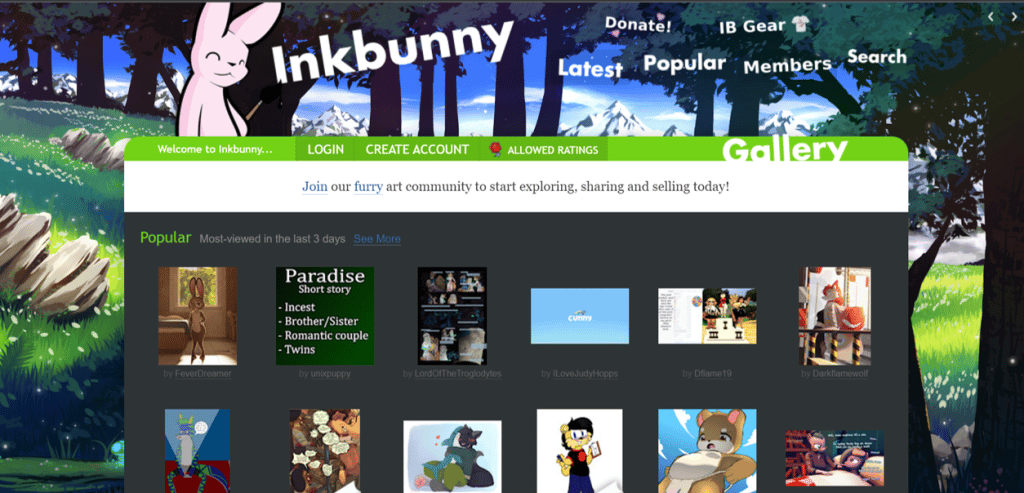 Honestly, I am ecstatic to witness a worldwide phenomenon. Ink Bunny has touched a porn enthusiast's sensuality, and with the power of recommendations, its followers grew to a million-fold. The list of users and permanent artists is vast enough to cater to every masturbator's immediate need. So, if you are regularly itching to witness fur and animated chicks seducing each other, Ink Bunny can be a great venue. However, we are doing this review to give you the pros and cons, pal. Hence, expect to see a balanced presentation of the Ink Bunny features.
Bunnies Everywhere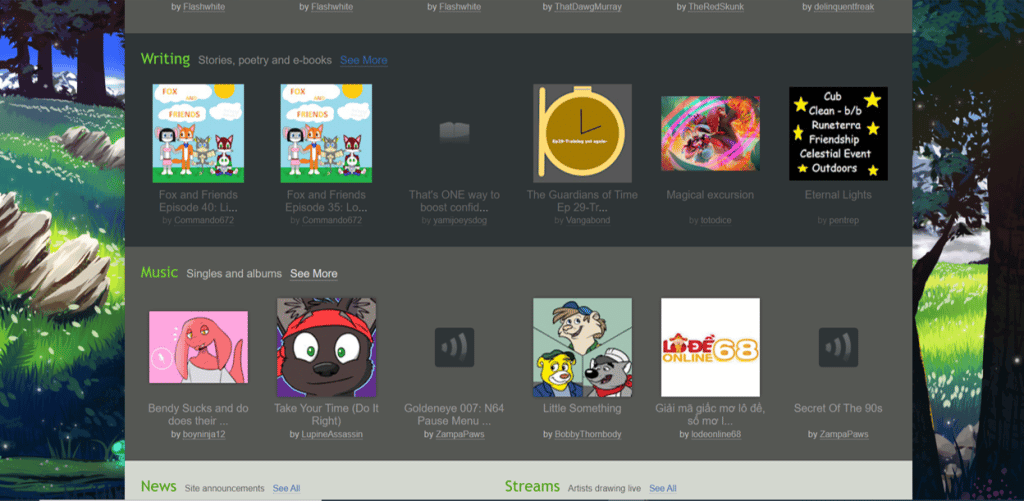 At first glance, you will adore Ink Bunny with its cute array of images and animated characters. Undeniably, the site contains arts and crafts of rabbit figures and other hairy animals. One cannot simply comprehend that this platform may have adult and arousing stuff. Ink Bunny hides its mouthwatering and orgasmic pieces behind some figures and an attractive façade. The characters are pleasing to a child's eye; hence, you can expect to see lost children in the arena at any minute. I hope nannies and parents can look around the streaming history of their babies.
Ink Bunny is quite deceiving. Porn fans will initially see an assortment of bears, bunnies, and rabbits doing nothing. It is like a box of gifts where you have to visit the goodies when you open each treasure separately. More so, Ink Bunny decided to create a colorful and lively abode. The domain has a forest scene background with earthy tones and hues. Each feature is playfully displayed in varying fonts and styles. Initially, I thought the words were only presentations, but when I hovered my mouse on them, I later discovered they were clickable.
Thus, each function has an embedded link that will lead you to the great deals of Ink Bunny. You can start roaming around the latest treats and devour the recently added repository. Famous scenes and images are also available to utilize. Other features like Donate, IB Gear and Search are also accessible in the area. But before you delve into these basic icons, Ink Bunny adheres you to join and be a member first. How to do that? Together, let us discover!
Join the Tasty Furry Ink Bunny Community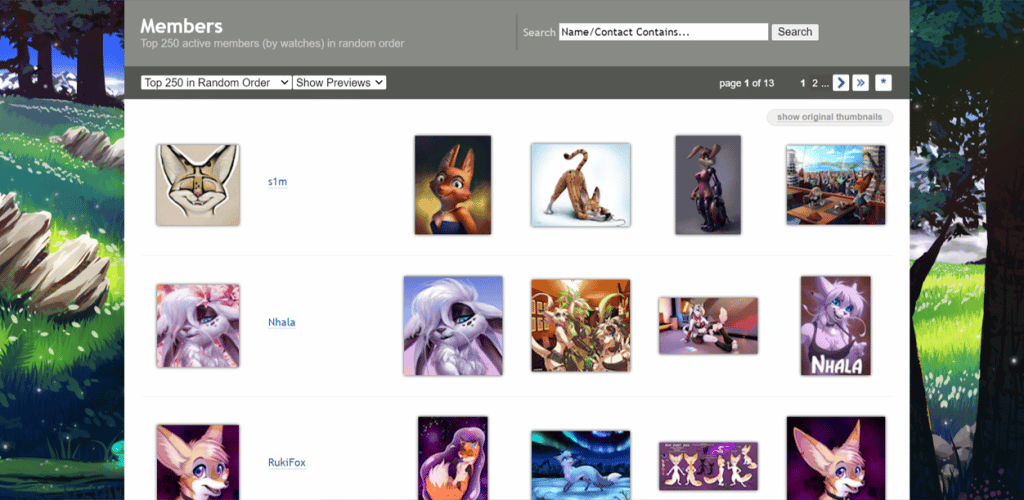 Like most sites, joining the Ink Bunny community will give you a decent number of advantages. One can readily consume each piece in the library. You can start at the latest, top, popular, and recent offerings. Every activity is limitless when you become a legit user of the page. Other than that, one is also free to share and be generous to their fellow members. Hence, creating and registering an account is also simple. You only need to supply personal details, and you are good to go.
Furthermore, members of the arena are given the opportunity to be listed on its roster of top users. These active individuals are ranked according to the number of watches and votes from other site visitors. Anyway, you have the power to cascade your reactions, pal. Since you are an affiliate of the page, you can start dropping your comments, likes, and of course, your votes. Feel free to share your thoughts in every piece. Presently, users like 's1m', 'Nhala,' and 'RukiFox' banged the first three spots out of 250 total active members.
Searching the Spotless Ink Bunny Page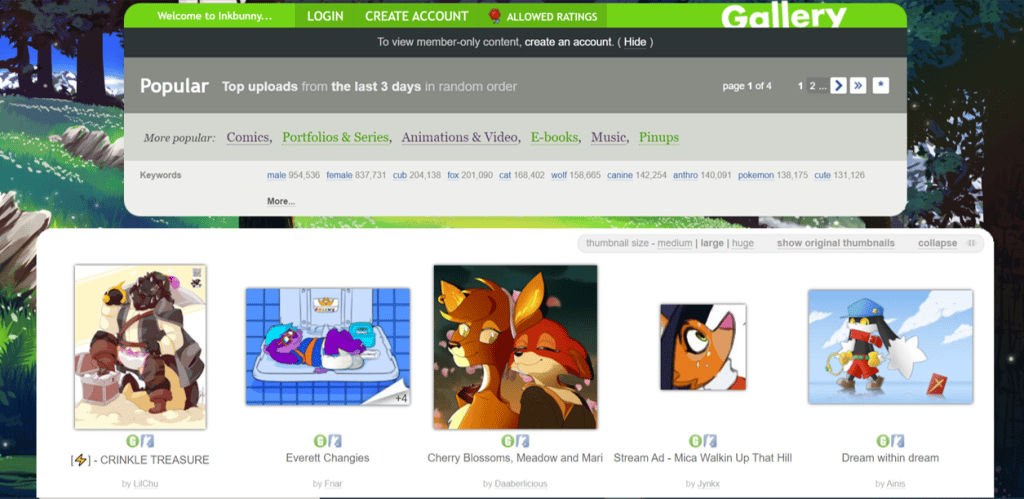 One of Ink Bunny's most significant selling points is its seamless and clean platform. There are no spam links and annoying advertisements. All you can see is an entire site with incredibly animated materials. Ink Bunny's manner of arranging the details is plausible. Anime porn fans can quickly start devouring the trends and top picks through the exhibition of popular treats for the past three days. With this, you can guarantee how organized, and well-updated the domain is.
Not just that, the thumbnails depict the deals found in each masterpiece. However, I wished these image displays could have been more extensive. Although uniform in size, Ink Bunny opted to provide smaller versions than that of specific sites. Other than that, the only information available per thumbnail is the creator's name, nothing more, nothing less. The exceptional outputs don't have a specific title; you can only base your pick per contributor. Therefore, if you have a particular creator or artist in mind, you can readily search them here at Ink Bunny.
Arouse Pals with the Collection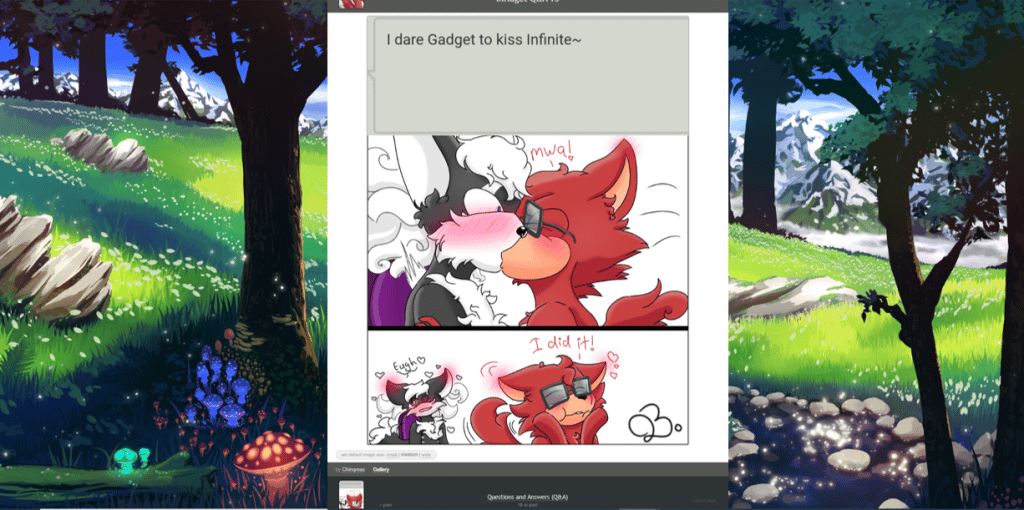 Ink Bunny gladly shares its thousands of delectable assortments. It will be up to you, pal, whichever material suits your fantasies at the moment. I am happy to say that the page arouses various addicts with its selection of drawings, art designs, writings, and music. There is a massive page for every artistic collectible at Ink Bunny that will delight your masturbating afternoon. I was in awe of palatable outputs and orgasmic stories with animated characters.
Indeed, the items at Ink Bunny are deep-niched and on-point. Ink Bunny has sealed the deal in providing erotica that is out of the ordinary. The page has a slew of SFW content ranging from singles to musical albums. The songs like 'Take your Time: Do it Right' and 'Secret of the 90's' made me feel engrossed and more curious about the arena. Although these materials aren't pornographic in nature, I still need to commend the composers and artists behind the works.
More Pleasures and Fetishes on InkBunny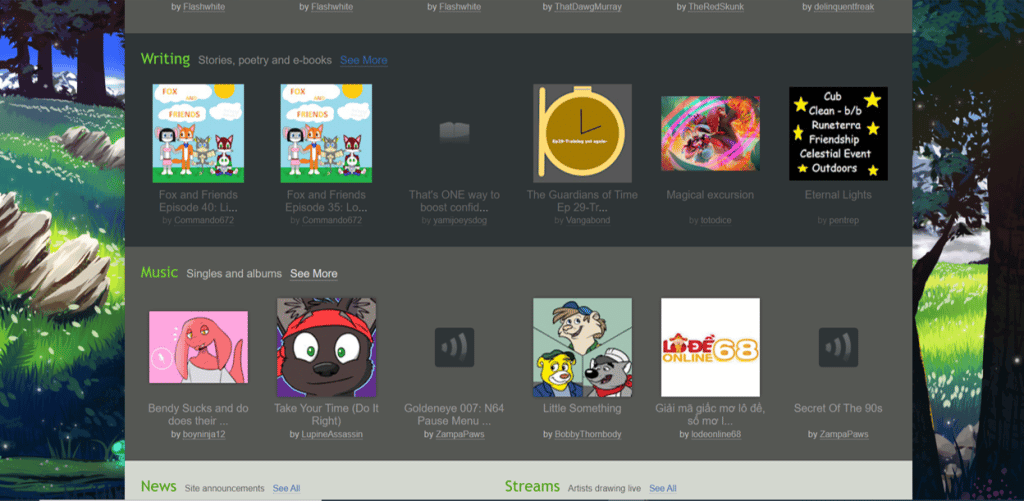 Various delicacies are available to fap, and we are amazed at Ink Bunny. I saw diverse images that showcase cute doggies inviting me to watch more of their prowess. Lesbian puppies enjoy each pussy while promising TV characters are also featured while playing at their genitals. If dogs and rabbits are prominent in the pages, cats do not want to fail you. The archives also fully contained hot pussycats seducing each other. I even saw cute cat couples sharing one intimate kiss.
Meanwhile, Ink Bunny is also good at mixing and matching fur babies. I witnessed bunnies getting kinky with some wild forest characters. Kings and queens of the animal paradise are around as well as hot anime personalities. You can never go wrong as you watch foxes enjoying sex and getting creampied. Fur fan is unstoppable at Ink Bunny; thus, fans who adore this obsession will go wild and crazy.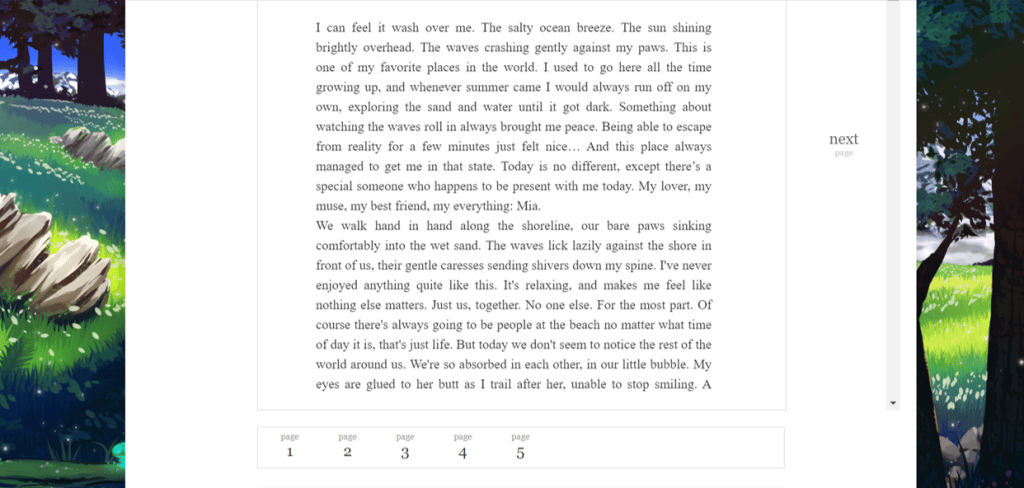 How much more if you allot some time to read the stories at Ink Bunny? Oh, yes, the site got some erotic stories, poetry, and e-books for avid readers. I delight how Ink Bunny switched various modes to awaken our sexual senses. The paragraphs are catchy and mesmerizing. I love how it worked my imagination and aroused me in just two stanzas. If you ask what material I am talking about, I was hooked with the short story, 'paradise.' It covers incest, romance, and couple escapades. Get your sensual story at Ink Bunny too!
The Pros and Cons of InkBunny.net
PROS:
Clean, lively site
Furry stories and music
Top community services
Regularly updated
Massive fur collection
No adverts
CONS:
Small thumbnails
Some average-quality materials
---
Top 12 Hentai and Animated Porn Sites Similar to InkBunny.net: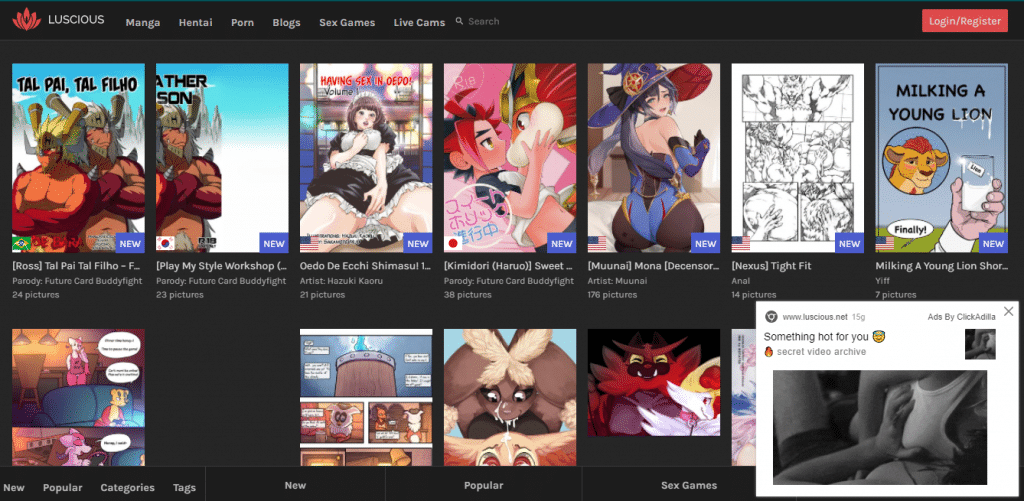 Luscious is something special to me. Sure, it does not have a meticulous blend of these items, but several different elements also appear on this website. Such as comics, doujinshi, comics, cartoons, and more. While it is true that many other websites offer the same things that Luscious has, yet it really doesn't provide enough. I guarantee this site is full of content, and everyone would totally enjoy it.
If you like reading manga or watching anime, perhaps a seductive touch to your usual hobby would be great, right? If yes, then you will surely love Luscious! There's a considerable number of Hentai photos, and sexy cartoons are at your disposal. Plus, no registrations are necessary because Luscious is always available to anyone to access. Everything from 2D black & white images to unique 3D renditions will be readily available for FREE!
PROS:
Hentai albums are plenty
All types of genre, themes, and fetishes are included in every section
You can join the active community
Talk over and share your opinions with other members at the discussion area
Blogs are available
There are user-generated content available
CONS:
Advertisements and redirects to third-party websites
Require registration to communicate and leave comments
The premium price is quite costly
---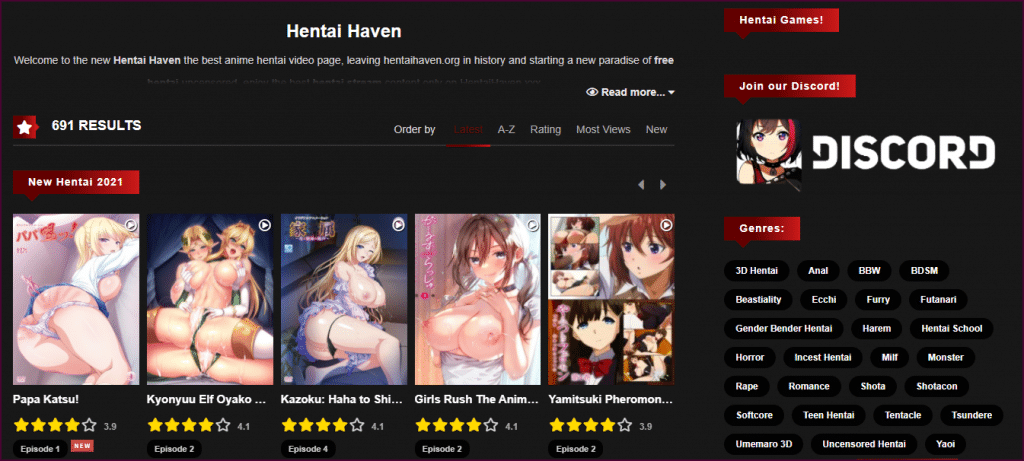 HentaiHaven is perhaps the most dedicated hentai site I've seen so far. It's serious about its niche and goal — and that's to provide incredible animated movies, clips, and the likes. You can clearly tell how Japan, including its anime industry, heavily influences it from the content itself. No wonder why people are keep coming back.
Grab a quick bite with this Hentai Haven review.
PROS:
It has fantastic sex games
Effortless to use
Navigation is simple
Plenty of content
CONS:
Requires registration to access the forum
Basic design
---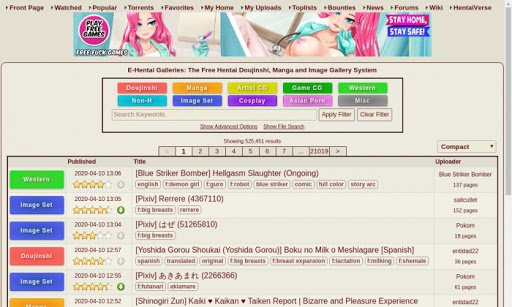 E-Hentai is your one-stop store for all the depraved and filthy hentai! Nurses, shemales, tentacles, and furries are all there. Nothing is off-limits here; the only limitation is the right to use search marks. Even without an account, E-Hentai is entirely free to use. The only restrictions on a free account are the inability to play Hentaiverse, create and approve bounties, and post. If all of that appeals to you, making an account is as easy as it gets! Simply enter your e-mail address and generate a username and password.
PROS:
Millions of videos
Full-length size of available videos
Updates regularly
CONS:
Need membership for unlimited access
Advertisements
---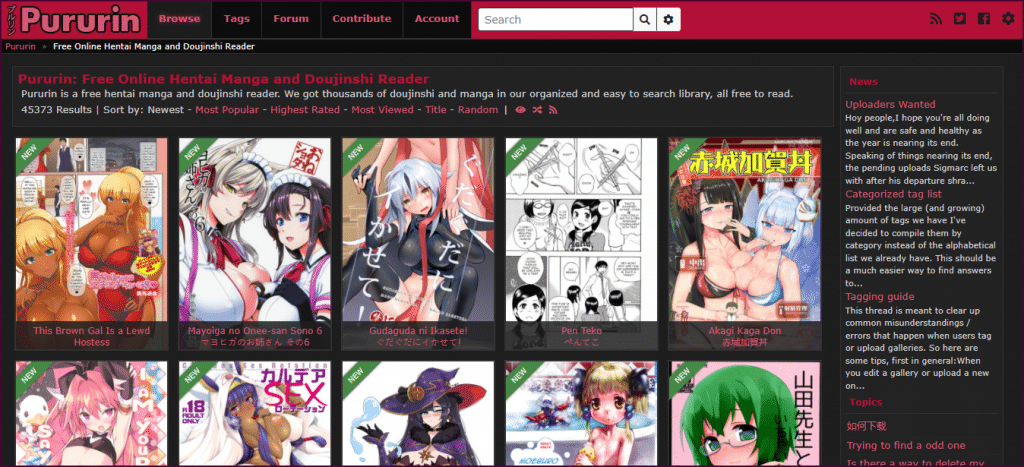 Hentai has a much more thriving community than other genres of porno and erotica. It's particularly true given that Pururin's storylines and hentai characters are trendy around the globe because of their fascinating traits and extensive fan support. Supporters can't contain their enjoyment, so it's no surprise that virtual communities have sprung up in their stead. They enjoy talking about everything from cartoons to hardcore porn to superheroes to anything else that comes to mind.
Read this full Pururin review.
PROS:
Upload content for free
Updates regularly
Organized content
Easy use of the site
Free to use
Free registration
CONS:
Downloading needs registration
Videos are not available
---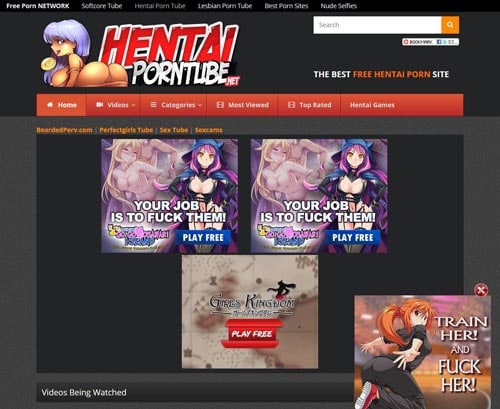 This website has worked tirelessly to provide its users with high-quality anime porn, and it is unquestionably one of the best tube pages for that reason. It works like every other tube platform, and once you get to the homepage, you will find hentai scenes, sex with Lara Croft, and a few manga comics. Part of the Japanese pornography is only available in Japanese, although others have English subtitles to make it easier for Westerners to view. Like all good tube pages, I love that Hentai Porn Tube has a 'top rated' and 'most watched' section.
PROS:
Existence of Top-Rated sections
Various video collections
Has porn game contents
Accessible and site friendly
CONS:
Limited English content videos
---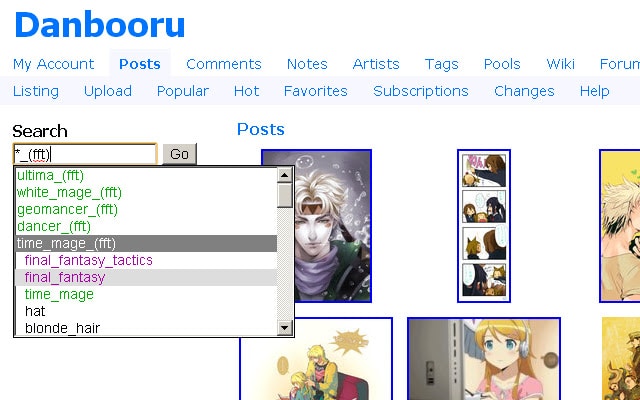 Danbooru is a forum that caters to both developers and non-creators. You can both display and make hentai in this way. Names, creators, visibility, and other factors used to categorize these posts. If you are feeling daring, you can check out the most recent comments on the website, as well as links to sections where you can debate subjects with other enthusiasts.
Basic, Gold, and Platinum membership levels exist on Danbooru, with Platinum being the greatest and Basic being the least. Although absolutely nothing on Danbooru is limited, having a higher tier makes some aspects of the platform easier to use or offers better facilities.
PROS:
Variety of pornographic contents
It consists of anal, escort, cam, and many more porn sites
Lengthy videos and materials
Amateur and professional contents
CONS:
High-Definition videos are accessible for premium members only
Advertisements
---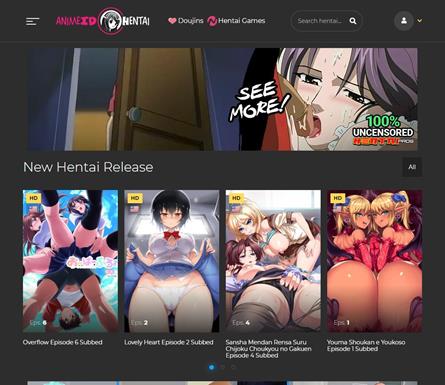 There is plenty of sexy material for all tastes on Anime Hentai, and the navigation layout makes it easy for every user and visitor. You can choose from selecting common tags at the top of the homepage, just below the main menu. Moreover, all the strangest fetishes are welcome here. By ticking the page you want to read, you can choose it. This is a fantastic choice for those who do not have the patience to read the whole story but still want to learn more about it.
PROS:
Loads of free hentai contents
Easy and accessible to navigate
Good quality hentai videos
CONS:
---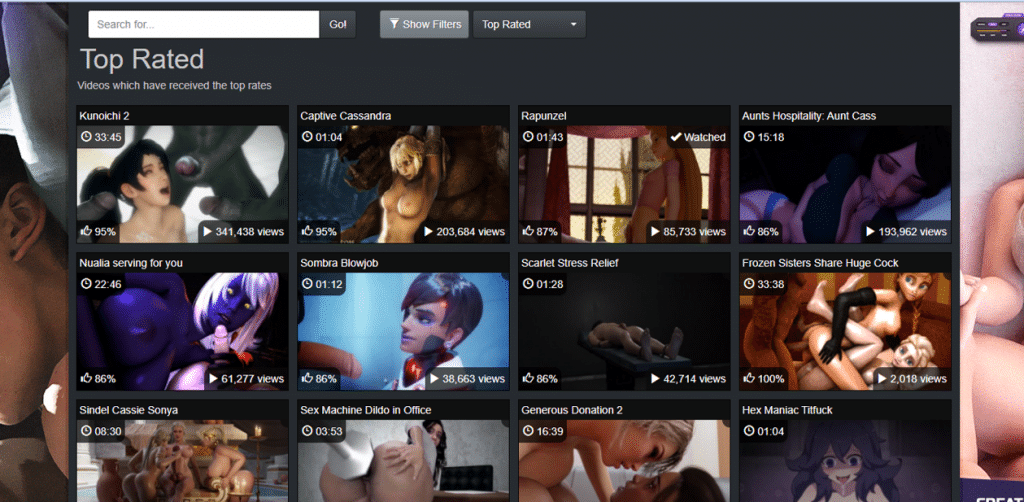 Millions after millions of pictures, gifs, and videos are available for your viewing pleasure. If you like Hentai, a visit to PorCore.com will make you feel as if you've died and gone to heaven. There's only too much to discover. The web is updated daily, so there's still something fresh and exciting to look forward to.
People have spent time and effort making these videos, and even though you aren't a big fan of Hentai, you will have many videos that you will have a happy time viewing. PorCore.com is a hentai platform that can't be matched, not in terms of content or frequency of updates, but its overall functionality.
Here's the full review of PorCore.
PROS:
A wide array of hentai videos
Free access
Can be utilizing a mobile phone
User friendly
Easy to navigate
CONS:
Plenty of annoying advertisements
---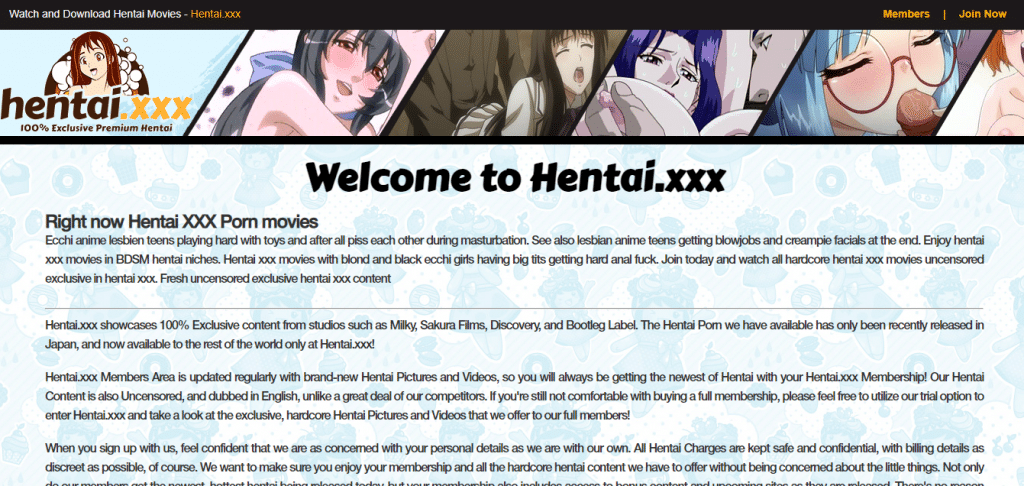 A brand new and unique hentai video service with consistently good stuff from Japan that is indeed everything you're getting at hentai.XXX. It's a website that includes well-produced videos of varying qualities, including high-definition quality and SD formats. You should anticipate exceptional anime sexual content in HentaiXXX because unique Japanese studios produce everything here — and we know exactly how they work.
PROS:
Exclusive Japanese material
Top-notch movies with excellent quality
Contents are tremendous and wild
It offers some bonus scenes
It has a mobile version
CONS:
---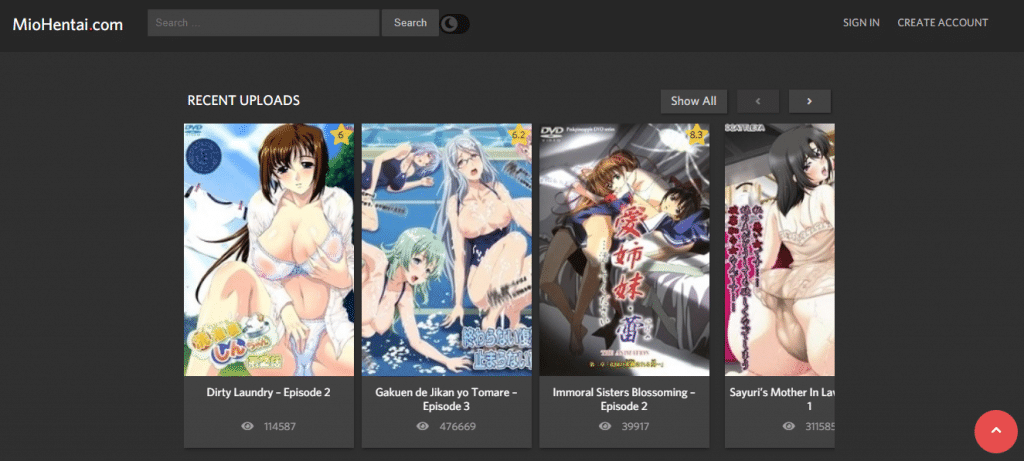 MioHentai has roughly 1300+ videos available; most of them are censored content. I also found out that there are around 600+ videos with English subtitles and the remainder are raw footage. The 3D videos collection has more than 500+ content, which plays around boobs, fetish, monsters, aliens, and more. MioHentai has a great feature, with an easy navigation system employed. Everything you see around the page seems newbie-friendly and straightforward to understand.
Click here for MioHentai full review.
PROS:
Design is accessible and user-friendly
There are taboo themes
Uses 3D and 2D animation
Plenty of categories
CONS:
Mostly censored content
Some ads
Registered users can access some member-only features
It has redirect links available
---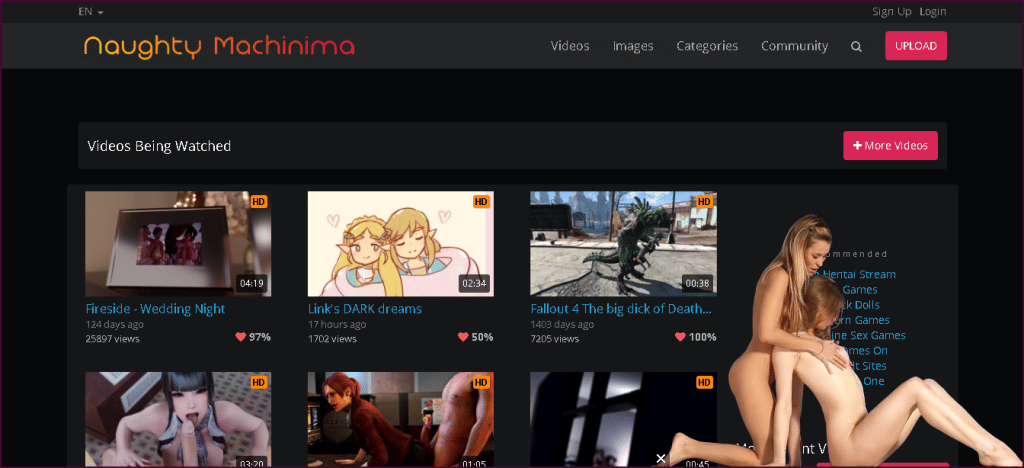 Naughty Machinima is a unique hentai streaming site that offers high-technology videos. The term "Machinima" directly translates to CGI productions, and the team behind the site has incorporated this technology into hentai. It was designed to pay attention to fans of 3D, anime, cartoons, and computer game adult entertainment niches in the truest sense.
Check out NaughtyMachinima review.
PROS:
Fantastic and peculiar niche
Free source
No sign up needed
It has picture galleries available
Downloading is free
Smooth streaming
Lots of categories are available
Free to upload your creation
CONS:
Some videos were uploaded twice
Some ads
---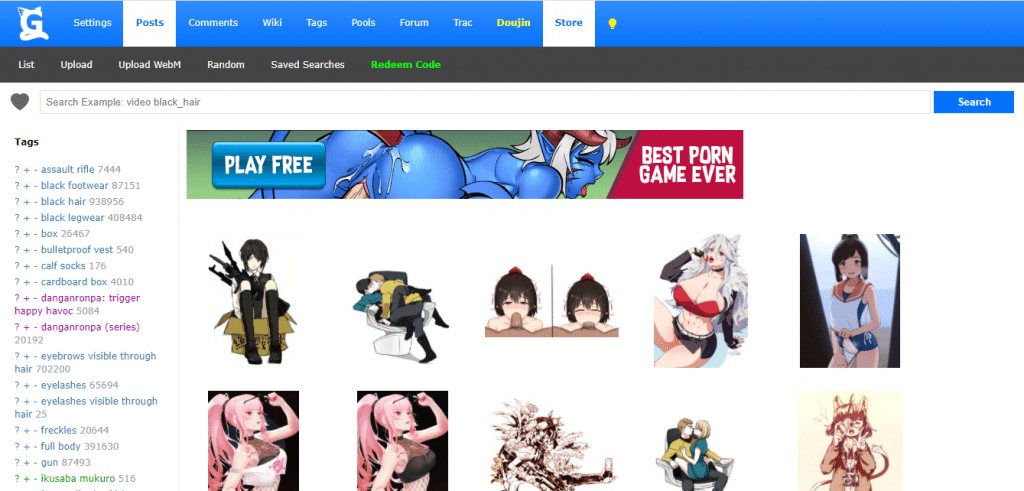 Though it looks pretty basic, Gelbooru does precisely what they boast about. It is an efficient solution for all of the lusty hentai enthusiasts worldwide. Many people also consider hentai to be the weirdest fetish possible. This is precisely why the website presently includes many Hentai pics and Doujinshi containing the most bizarre Hentai fetishes.
Click here for Gelbooru full review.
PROS:
Plenty of anime/Hentai content
Amazing search feature
Image quality is top-notch
Fantastic community features and services
Supports mobile browsing
Compatible with all mobile devices
CONS:
Videos are limited in number
It has a few pop-up ads
---
Takeaway
I know most porn fans do not appreciate fur porn; hence, I believe Ink Bunny is not the perfect venue for them. However, the high increase of animated porn following has brought to life the services of Ink Bunny and other erotic art sites. So, if you are part of the million masturbators who enjoy the scenery of fur babies getting kinky and intimate, Ink Bunny provides mouthwatering goodies for you. Anyone can join the community and also share their pieces. Not just that, bunches of high-quality artworks, images, and stories are stored for you. Music and poetry are available too. Try Ink Bunny today!
All 71 Other Sites in This Category Worth Checking Out:
LoL Hentai Review & 12 Best Hentai Porn Sites Like LoLHentai.net Show Me 12 Alternatives for LoLHentai.net Hey there, fellow gamers and hentai enthusiasts! Today, we're diving into the fascinating world of LoLHentai, also known as League of Legends but with a hentai twist. Now, I know what you're thinking – "What on earth will happen […]