Updated on: December 5th, 2023
Tsumino
& TOP-12 Anime Porn, Doujinshi, Hentai Sites Like Tsumino.com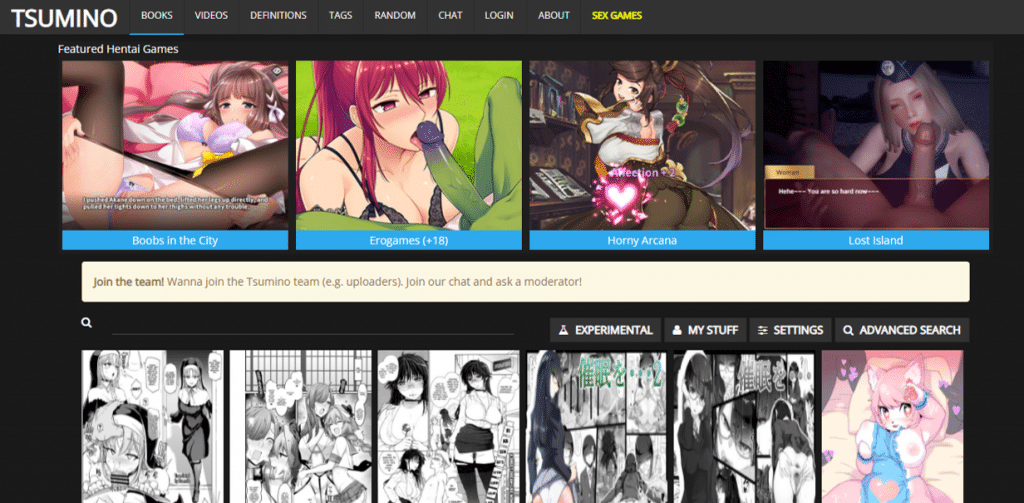 Are you in love with hentai manga and doujinshi? Well, hentai fanatics like you will adore this website that showcases a wide range of adult manga for free. Yeah, right, you do not need to avail of a premium account here at Tsumino.com. I may find the site's name quite weird, but Tsumino is a sex doujin site that undoubtedly cares about porn fans seeking the best porn to jerk on. Tsumino offers a vast collection with an excellent search and tag function. Indeed, the site will entice you with its delicacies, devoted crew, and passionate community behind Tsumino.com.
Official URL: https://www.tsumino.com/
Since its inception in early 2015, Tsumino has gradually increased its number of page visitors and users. The platform started small but continuously grew, intending to offer thousands of great porn masterpieces from respected artists in the porn industry. Tsumino wows the manga community with its library of erotic porn books and animated novels displaying taboo, forbidden, and exciting themes in terms of content. Now, if you are still unfamiliar with Tsumino, read on to understand the happiness and satisfaction they provide.
Dig Tsumino Deeper
Being known to be the home of doujin and doujinshi, Tsumino wants you to understand what these terminologies mean. The word "doujin" means collaborative work and effort, yet it is commonly used to suggest an obscene type of manga. On the other hand, "doujinshi" refers to the same obscene masterpieces done by amateur and novice artists rather than professional ones. Hence, from these descriptions themselves, now you can have a glimpse of what Tsumino is all about.
Moreover, Tsumino is built to be incredibly responsive to its users considering their active and dynamic site administrators. Not just that, people working for Tsumino frequently update the platform with unique content. Again, users do not need to acquire a subscription or premium service to access top hentai materials. Everything is free, with more than 300 tags and artists to pick from. Indeed, if you are one of those porn enthusiasts who delight in reading erotic comics, Tsumino might be the answer to your horny quest.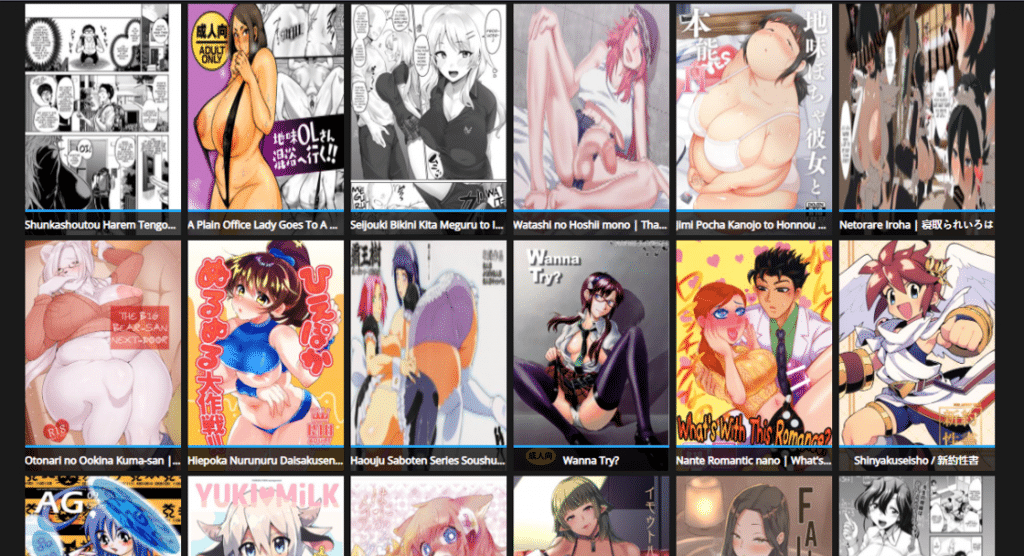 What You See is What You'll Get Here at Tsumino
Designers behind the site want viewers to quickly access content as soon as they step on the platform. Despite being a free site, Tsumino is visually appealing. Tsumino exhibits a dark backdrop with helpful menus for easy browsing. Contents and design blended well with each other completing a great site organization. Luckily, Tsumino also puts things in order by cleaning the domain without a lot of ad clutters. You see, Tsumino has quite enough advertisements to make the site running and generate a few incomes but successfully kept everything seamless and less annoying.
Going on, Tsumino features a 'settings' option in the upper right-hand corner, which is vital if you want to be able to organize items based on a variety of different criteria. Users may filter choices through the site's settings page, establish criteria, and look at ratings and reviews. Apart from that, the search function is also one of the best features Tsumino is proud to have. Hence, looking for the appropriate material for you is made straightforward when you utilize the function.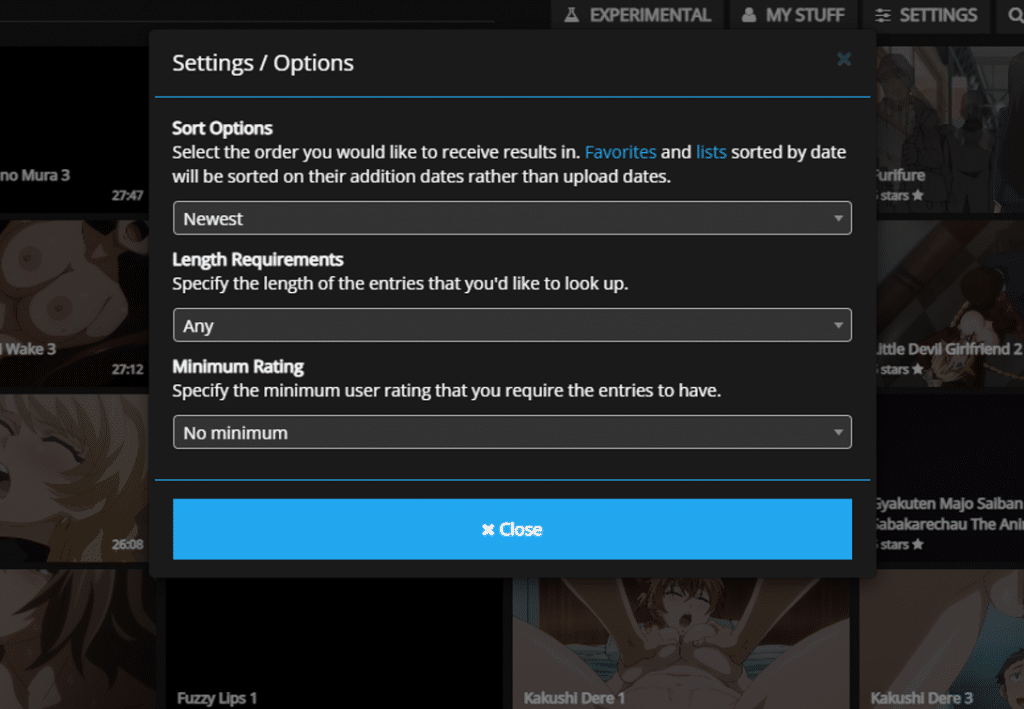 In addition, when you browse more through the page, Tsumino will provide several preview thumbnails. Do not be apprehensive; the contents have English titles and translations; however, Japanese descriptions are still available. More so, whenever you place your pointer onto one of these thumbnails, it will reveal how many ratings or stars the masterpiece has, the name of the publisher or creator, and the total number of pages it possesses. You will also notice that hentai materials here at Tsumino are displayed based on release dates; interestingly, you will have the power to filter and sort them by rating, views, popularity, number of pages, and alphabetical order. These features indeed are a delight to manga aficionados like you and me. Thanks, Tsumino; navigation is exquisite, and the place is suitable for all mobile devices.
Tsumino's Hentai Contents
One of my favorite aspects of hentai pornographic films and comics is their ability to blend reality with various fantastical events and body shapes. There are sex comics with aliens, sex comics with monsters, and all kinds of forbidden flicks. Hence, these extraordinary pieces are without a doubt a product of enormous imagination and quality production. Good thing, these artistries are found here at Tsumino.com. The Tsumino contents also get extreme with various anime adult porn provided to satiate porn comics communities.
Additionally, Tsumino offers not only fantastic and out-of-this-world porn quality materials; in fact, the site is a repository of mainstream substances. These contents include gay or lesbian sex, blowjobs, oral and anal sex, threesomes, deep penetration, group sex, and all other sexual forms are here. You may also organize these contents by category, with options such as Artist CG, Doujinshi, Game CG, and Manga. With this, no matter what fetish and niche you are presently craving, you will have no trouble enjoying the horny stuff here at Tsumino.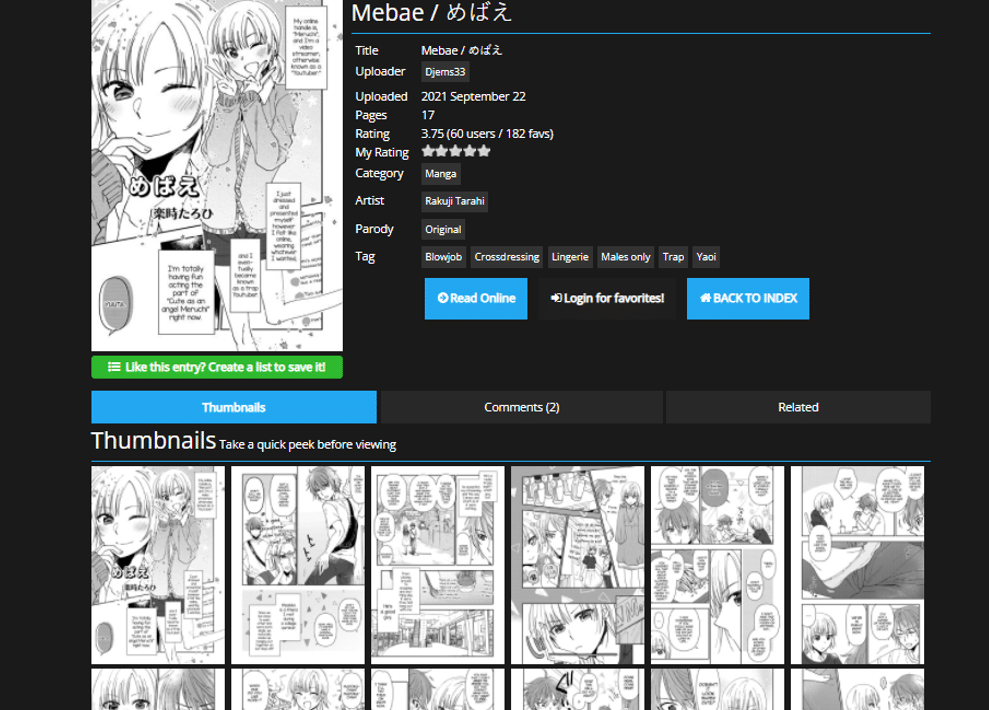 Be Extra Horny with Their Books
Comic books are presented on the Tsumino site, and they are available in colors black and white. Tsumino provides large thumbnails that give you a visual representation of what is in the comic. Also, as I mentioned earlier, when you hover your mouse over these thumbnails, you will see the rating, title, and number of pages of the erotic comic. Many of the books on Tsumino has been transcribed in English and cover a wide range of topics.
Moreover, when you get to the adult comic pages, the site's navigation is easy. Hence, if you have a hard time locating the perfect erotic book to suit your needs, you click the "random" button found at the Tsumino site. This button will drag you away to some unplanned and unexpected Doujin content. This function can increase adrenaline and excitement as you can discover new materials and artists. Indeed, when you eventually find the book of your erotic dreams, the Tsumino experience is more exciting.
You will have an intense erection upon scrolling around high-quality content featuring high-definition images. The visuals are well-sized, so they will still be legible even if you enlarge and zoom them. Reading Tsumino's treasures contains one of the best functions as you can use and move pages using your devices' left and right keys, allowing you to multitask with one hand on the keys and the other making jerking miracles. If you desire a horny book here at Tsumino, you can save some photos on your computer. Another thing, you can also add them to your favorites and craft a massive selection of Doujin masterpieces. Well, remember, to do such, you must first secure an account and register at Tsumino.com.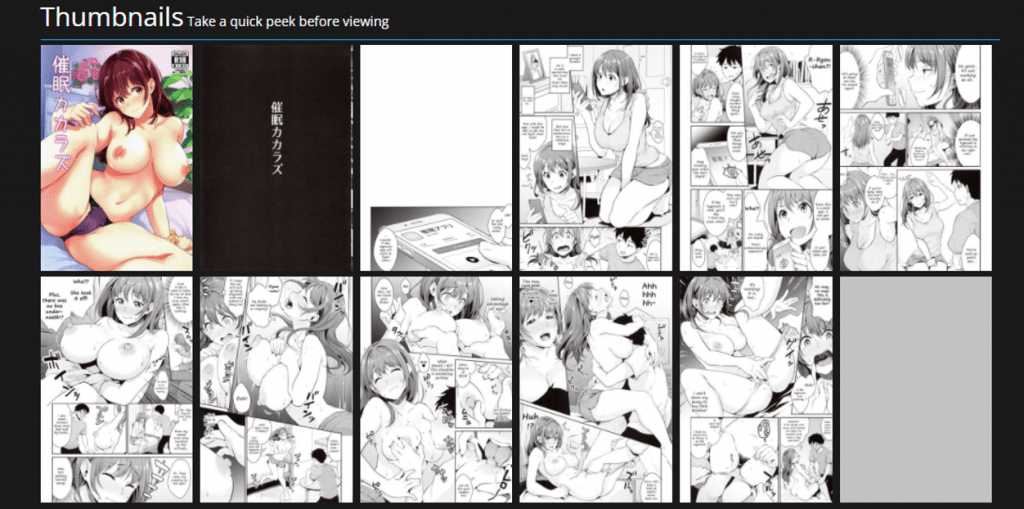 Porn Videos are Here Too!
In addition to manga, Tsumino also contains almost a thousand hentai porn videos. These episodes range in a video duration of 10 to 30 minutes. Though you may not have the power to modify the streaming quality, the videos are decent. The Tsumino videos also contain filtered and uncensored pornographic treasures. The videos have vital information like the title, upload date, creators, and ratings like the manga materials.
Meanwhile, if you fall in love with one of Tsumino's porn videos, you can also have the power to save, favorite, or even download them. However, to successfully do so, securing an account is again a necessity. Furthermore, since Tsumino is a free site, you also need to expect the video section to contain popups and advertisements. Similarly, you will not have a hard time looking for your fetish here at Tsumino, for they have a variety of tags to assist you.
Tags to the Rescue at Tsumino
If you wish to look for a specific content category, check and browse through the Tsumino's tags area. From there, you will discover a plethora of options to acquire the sort of doujinshi you desire, like MILF, BDSM, anal, voyeur, furry, alien, and fantasy, to name a few. These tags cover both sexual behaviors and different sorts of pornography. You can also find here at Tsumino keywords for Foreign porn animations, restricted erotica, free online porn, and other types of pornography.
Interestingly, Tsumino's tag section offers features that are beyond the box. The area allocates spaces for artists, characters, parody, and others. As a user, you can roam around and locate your porn in an alphabetical sorting manner. On the other hand, if it happens that you are familiar with the artists, you can visit the artist tag area directly. These functions are also available for characters and parody tags. Hence, each tag has its link, and the actual number of Tsumino tags for each section is accessible for users.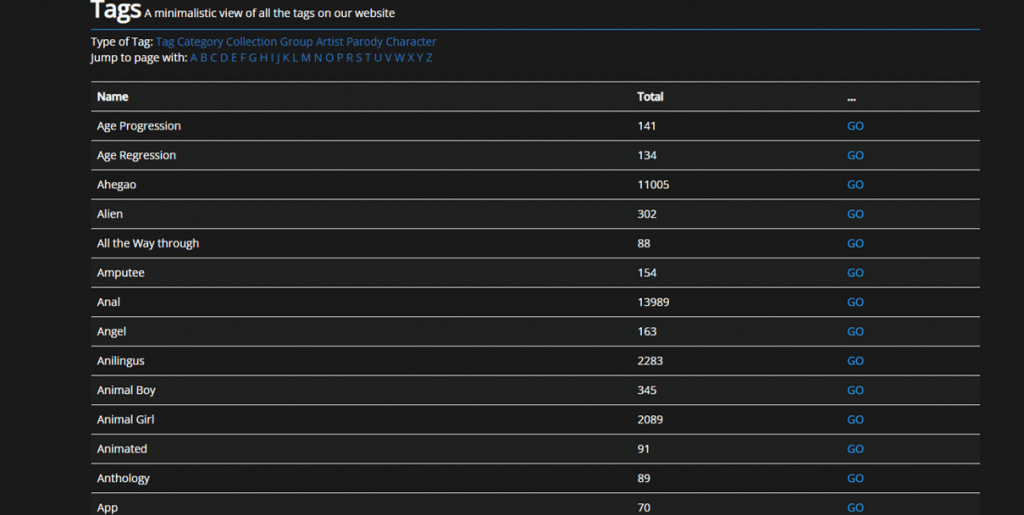 Create an Account and Be Part of the Community Today
Yes, as I kept mentioning in the previous paragraphs, certain features are only accessible if you have an account, so why not have one, right? The signup process is straightforward; you will need to establish a username, a password, and a valid email address. After that, the system will double-check if you are not a robot, and from that, you are good to go. Again, creating an account on the website comes with a slew of benefits.
Certainly, registered users here at Tsumino get access to the forum, which appears rather busy, but anybody may comment and speak on Discord. By navigating to the chat tab and hitting connect, you may link to other community members. There are dozens of subjects on the site, ranging from fetish conversations to anime/hentai discussions. There are also areas where you may communicate directly with the site's creators and administrators to ask questions, make suggestions, and so on.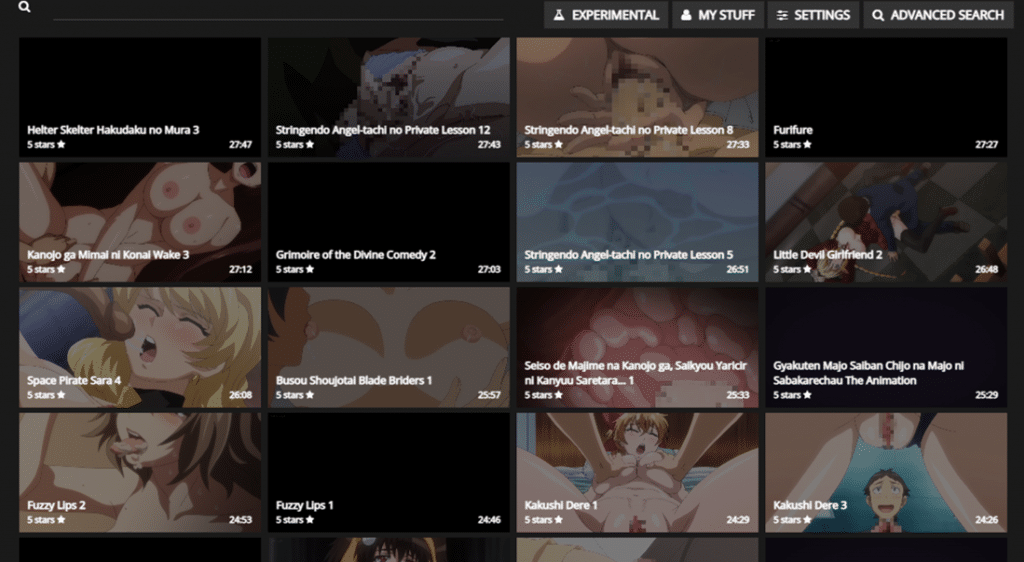 Tsumino members can also filter for "hated material" and sort contents according to minimum rating, duration, and sorting choices. Going back, another valuable component of the forum is "Doujin Hunt Request," which assists users in locating stuff that they cannot recall the content title. Truly, it is a blessing to belong to a group of like-minded individuals and talk about each of your wildest obsessions without judgments. The Tsumino forum even allows members to play games together and establish genuine friendship and community. Kudos, Tsumino!
The Pros and Cons of Tsumino.com
PROS:
Great design and organization
Easy navigation and impressive interface
Lots of top-quality contents
Active community
Vast hentai comics and film collection
Mobile friendly
Mainstream and unique tags
Nice site features
CONS:
Minimal advertisements
Few site features that need improvements
---
TOP-12 Anime Porn, Doujinshi, Hentai Sites Similar to Tsumino.com: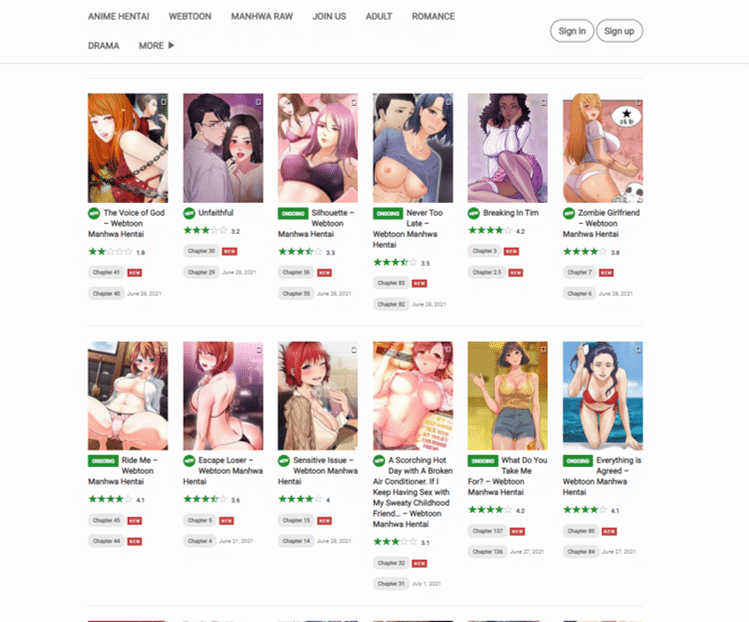 Manhwahentai is an excellent website with some tremendous Korean manhwa porn. I enjoyed it since the tales are more engaging, and the art is unique compared to typical hentai. Manhwahentai has also come up with a beautiful concept of compiling all of these series into a quick and dependable website. This site is far more reliable than many of the free manga sites I used in the past.
Manhwahentai also performs an excellent job at remaining current and maintaining high ratings. Because it's such a popular site, you will discover many ratings that will help you figure out which things are worth trying next.
A full review of ManhwaHentai here.
PROS:
Efficient English translation
Free comics to read
Wide selection of contents
Has a discussion section
Good quality comics
Diverse topics and plots
Good mobile display
With dramatic and engaging storylines
Comics load fast and quick
CONS:
Too many advertisements and pop-ups
Not all hardcore
The absence of sex scenes sometimes
Not so good layout
Some censored contents
---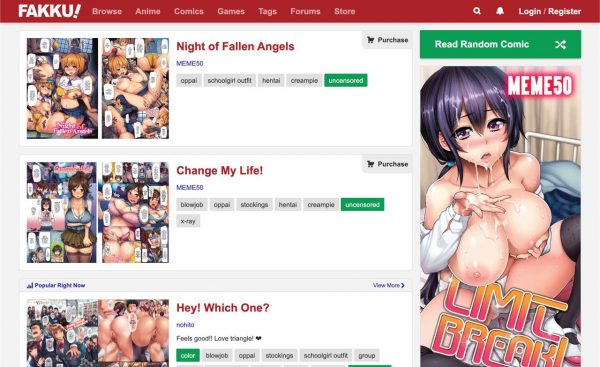 Fakku is a reputable distributor of original, translated Japanese hentai and manga. They have even made their own games, and you will enjoy yourself here. Fakku is, for the most part, accessible. Fakku, on the other hand, sells premium anime and comics with its Unlimited subscription.
By buying it, you will not only gain access to the most recent material, but you will also get all previous issues from a variety of well-known comics such as Kairakuten and Koh. You will also get a 10% discount on anything in the Fakku shop, as well as access to beta features on the website and uncensored hentai.
PROS:
A wide array of pornographic contents
Lengthy videos and materials
Amateur and professional contents
CONS:
High-definition videos are accessible for premium members only
Advertisements
---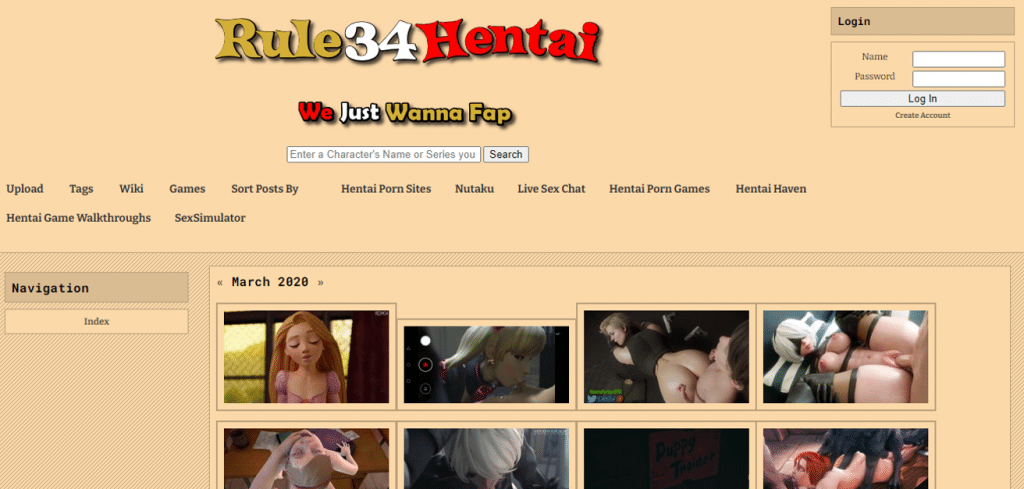 Rule34hentai is a pornographic image paradise where its brigade of devoted consumers provides the content. You will find all your beloved characters fucking and sucking in its massive gallery, whether from Frozen, Overwatch, or The Simpsons. Basically, the site aims to provide you with animated fun and Rule 34 enjoyment.
PROS:
Loaded with hentai contents
User friendly and easy to access
Fantastic search engines
Amazing navigation tools
Updates regularly
CONS:
Minor members of the community
Slideshow contents are unavailable.
Minimal advertisements
---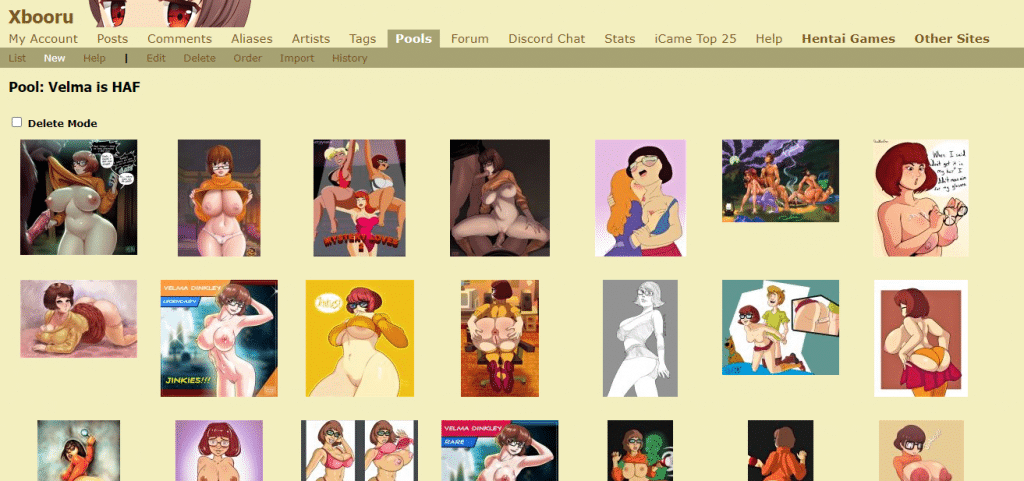 Xbooru is one popular place for enjoyment and gratification among hentai fans. It has been compared to other Booru pages, and this is right. However, the material is entirely different. The Booru sites are structurally identical, but not in the gallery, which is fantastic! You can go on various picture boards, but the basic concept and form will still be the same.
Furthermore, instead of giving feedback and waiting for the artists to reply, you can use the Discord chat to talk about whatever you want. There must be no other spot with as many pictures as Xbooru. More than 50 thousand photos are sure to excite any hentai fan! If you like anime-styled porn, you should surely visit this website.
PROS:
Variety of pornographic contents
Regular updates
Lengthy videos and materials
Amateur and professional video contents
CONS:
Limited access for non-members
Advertisements are plenty
---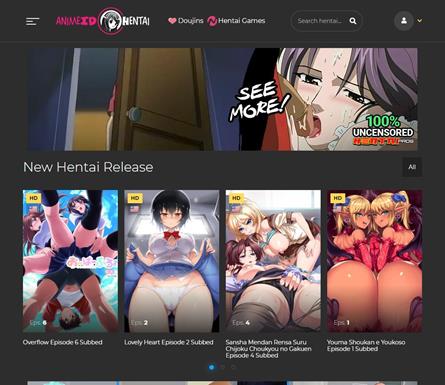 There is plenty of sexy material for all tastes on Anime Hentai, and the navigation layout makes it easy for every user and visitor. You can choose from selecting common tags at the top of the homepage, just below the main menu. Moreover, all the strangest fetishes are welcome here. By ticking the page you want to read, you can choose it. This is a fantastic choice for those who do not have the patience to read the whole story but still want to learn more about it.
PROS:
Loads of free hentai contents
Easy and accessible to navigate
Good quality hentai videos
CONS:
---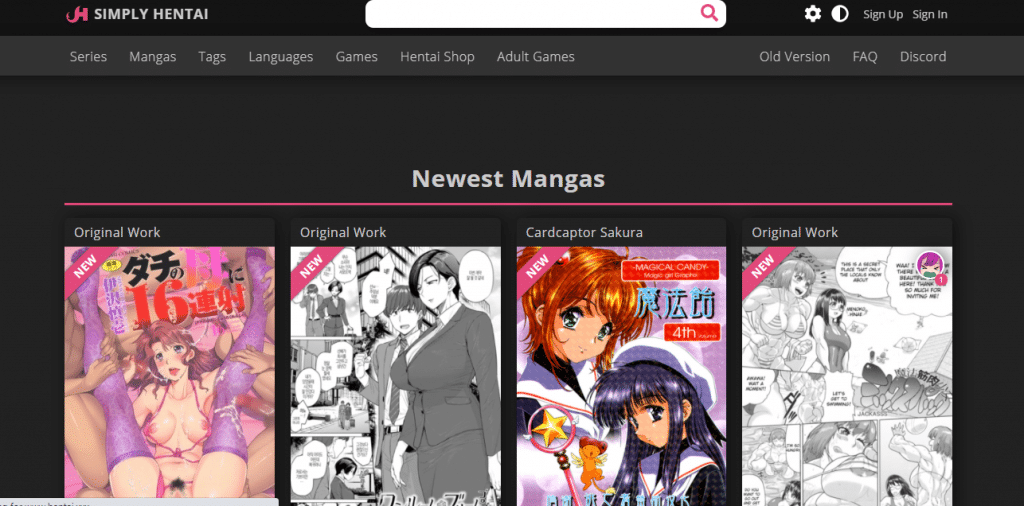 SimplyHentai is a complete source for your anime/hentai desires. Here's where you can discover new videos of your beloved sex anime shows and comics to browse, all without needing to pay anything. Now you will find everything you could possibly want to fulfill your highly unique erotic dreams and discover new and thrilling fetishes.
PROS:
Massive selection of hentai content
Full-length collection of Hentai episodes
Amazing navigation and design
Supports mobile browsing
CONS:
---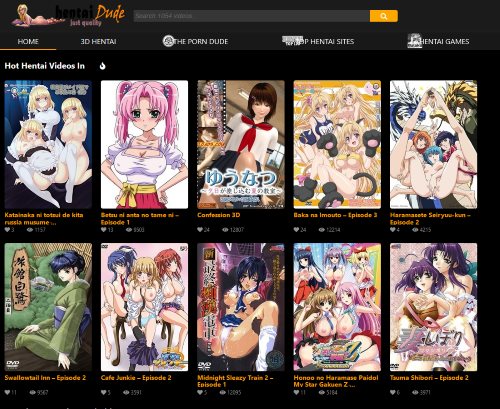 HentaiDude is without a doubt one of the most significant pornographic discoveries you'll ever find. The sheer volume of videos will astound you. Each video is neatly classified into a sub-genre and cross-referenced with keywords. This means that you will find an exact video within 30 seconds of landing on the front page. Most videos are offered free to watch, but the paid account is where the true advantage lies. Any video is available for free, and you can communicate with other members of the group. When it comes to this niche, paying a premium is an investment rather than a cost.
PROS:
Many free accounts to access
Amazing web design
Highly organized and neat
CONS:
A limited number of videos
---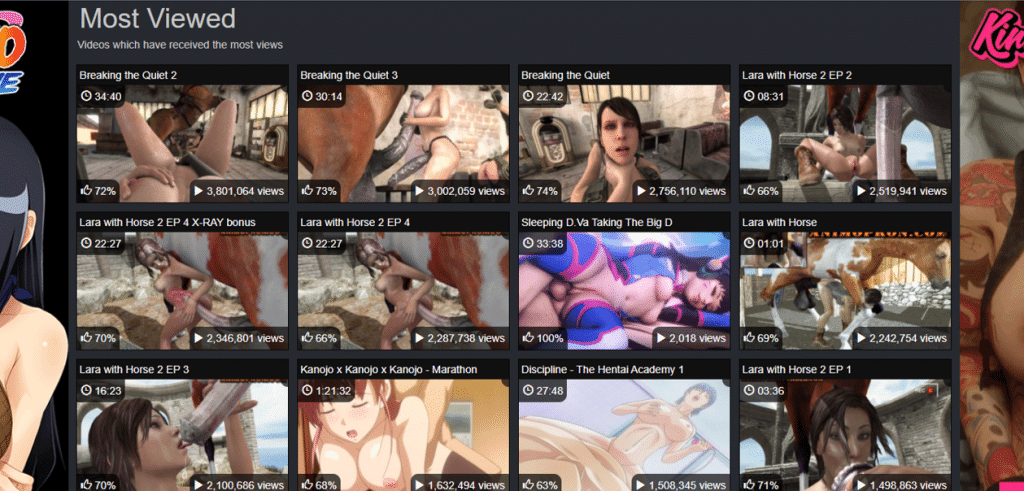 Millions after millions of pictures, gifs, and videos are available for your viewing pleasure. If you like Hentai, a visit to PorCore.com will make you feel as if you've died and gone to heaven. There's only too much to discover. The web is updated daily, so there's still something fresh and exciting to look forward to.
People have spent time and effort making these videos, and even though you aren't a big fan of Hentai, you will have many videos that you will have a happy time viewing. PorCore.com is a hentai platform that can't be matched, not in terms of content, not in terms of frequency of updates, but with its overall functionality.
PROS:
A wide array of hentai videos
Free access
Can be utilizing a mobile phone
User friendly
Easy to navigate
CONS:
Plenty of annoying advertisements
---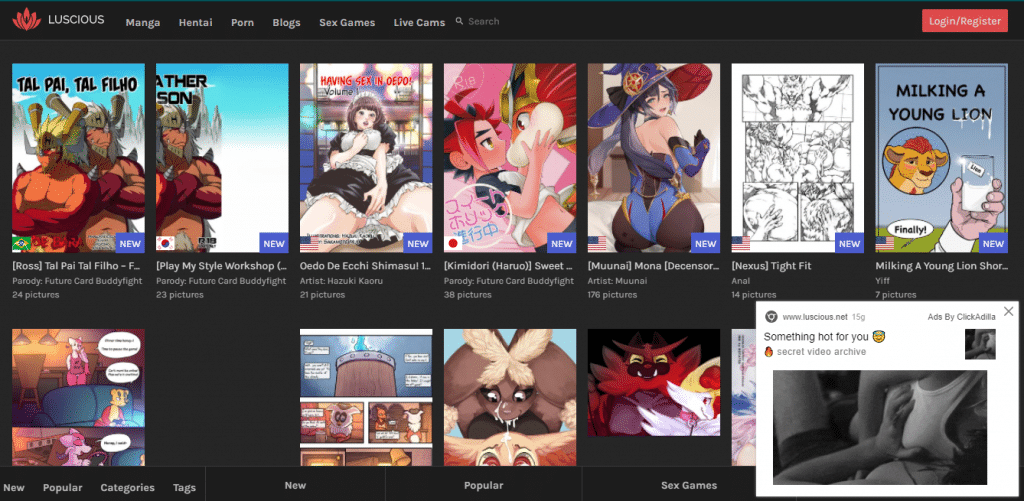 Luscious is something special to me. Sure, it does not have a meticulous blend of these items, but several different elements also appear on this website. Such as comics, doujinshi, comics, cartoons, and more. While it is true that many other websites offer the same things that Luscious has, yet it really doesn't provide enough. I guarantee this site is full of content, and everyone would totally enjoy it.
If you like reading manga or watching anime, perhaps a seductive touch to your usual hobby would be great, right? If yes, then you will surely love Luscious! There's a considerable number of Hentai photos, and sexy cartoons are at your disposal. Plus, no registrations are necessary because Luscious is always available to anyone to access. Everything from 2D black & white images to unique 3D renditions will be readily available for FREE!
Click for a Luscious full review.
PROS:
Hentai albums are plenty
All types of genre, themes, and fetishes are included in every section
You can join the active community
Talk over and share your opinions with other members at the discussion area
Blogs are available
There are user-generated content available
CONS:
Advertisements and redirects to third-party websites
Require registration to communicate and leave comments
The premium price is quite costly
---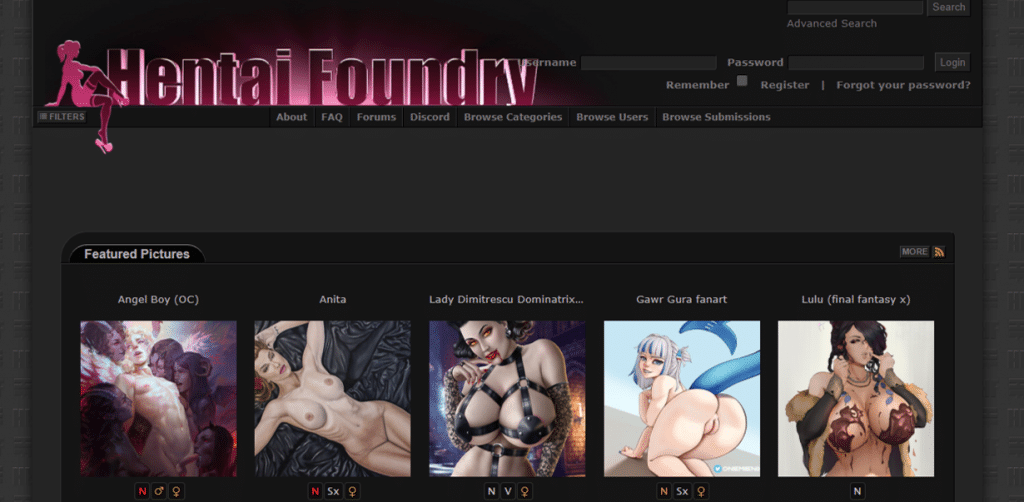 The Hentai Foundry website is very user-friendly. With a vast community and engaging users, everyone will surely love the atmosphere here. The site also needs registration before users can thoroughly enjoy all its perks and features. In fact, everything is really well structured, and everyone who has an account may upload. Downloading contents are also free and can be done with a few clicks.
Here is Hentai Foundry's full review.
PROS:
Free hentai contents
Lots of genuine artists
Engaging community
User-submitted hentai materials
Prices and perks
Effective search options
It has a gaming section
CONS:
 Advertisements
No videos available
Need registration to enjoy more features
---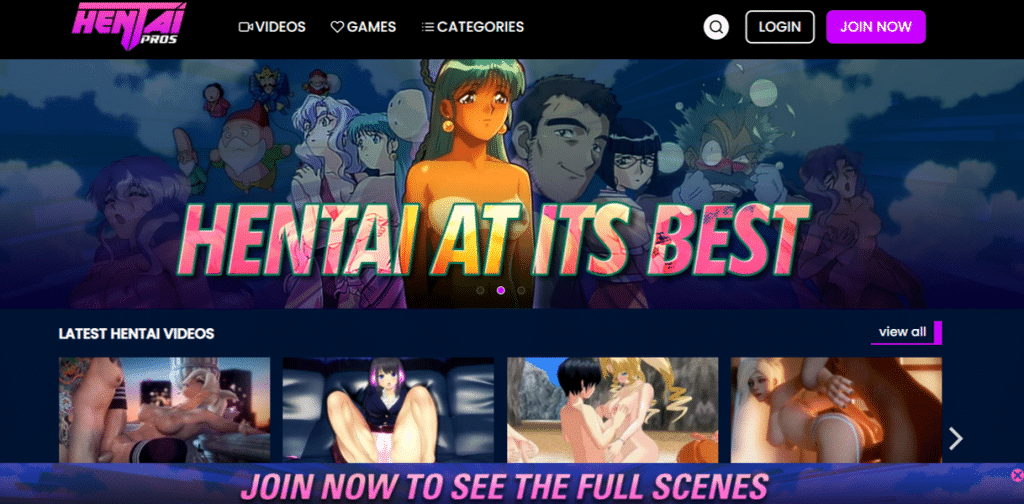 Launched in 2014, Hentai Pros served its clientele efficiently by offering various categories like creampies, hand jobs, blowjobs, squirting, and more. Not to wonder why they have good reviews, the films at Hentai Pros are sultry and timeless. You can use these contents any time of the day; hence, you can even grow old with them. More so, the characters are stunning and alluring. Everything here is of excellent quality, and the audio is on par with the visuals.
Get to know more about Hentai Pros in this review.
PROS:
High definition contents
Uncensored hentai materials
Wide range of contents
Good sorting and searching options
User and mobile-friendly site
Updates regularly
Good interface and navigation tools
Premium deals and membership perks
Has subtitles
CONS:
Pay to access full site features
Pay extra to download contents
No pictures and images
Few categories
---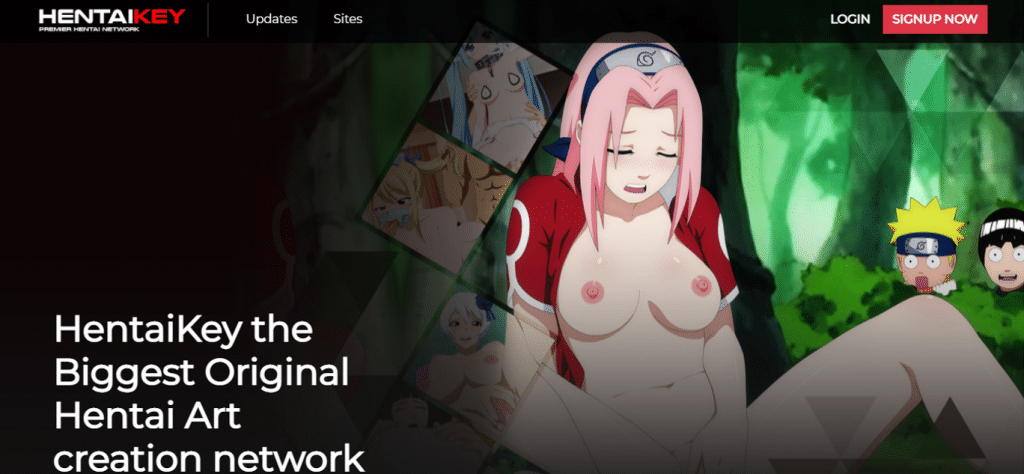 When it comes to top-notch anime and manga erotica, Hentai Key is the network to watch. This network includes more than 40 fantastic websites where you can get anything from hentai shows and films to comics and even hentai games. Moreover, the platform also provides a user-friendly interface and quick download rates. Hence, anyone from the newest anime newbie to a lifelong manga aficionado can enjoy this ultimate hentai experience online.
PROS:
Access to more than 40 hentai sites
Uncensored hentai
Massive collection of contents
High-definition videos and photos
Regular uploads and updates
No advertisements
Has a seven-day trial access
Considered as the Netflix of hentai
CONS:
Needs membership to access
Quite disorganized
---
Final Thoughts
Tsumino is definitely one platform that you will bookmark in terms of hentai porn. You will delight with Tsumino's presentation of tags and other site functions. The site is organized with a design that is pleasing to the eyes. Apart from that, the administrators of Tsumino made collaborative efforts in making the place clean and fresh for its users. There are censored and uncensored items and films and graphic novels with a lot to offer on the website. Truly, Tsumino is one of those sites that provides a treasure trove of manga stuff that your penis will love.
Finally, you may talk to and connect with others that enjoy Japanese anime porn through the chat room, which has a community of people. Members of the Tsumino community immensely love the finest variety of doujin and doujinshi available on the site for free. Hence, if you enjoy both porn videos and comics, go check out Tsumino's collection. Fap as hard as you can and participate in forums; you will undoubtedly have a good time, pal.
All 71 Other Sites in This Category Worth Checking Out:
LoL Hentai Review & 12 Best Hentai Porn Sites Like LoLHentai.net Show Me 12 Alternatives for LoLHentai.net Hey there, fellow gamers and hentai enthusiasts! Today, we're diving into the fascinating world of LoLHentai, also known as League of Legends but with a hentai twist. Now, I know what you're thinking – "What on earth will happen […]