Updated on: December 7th, 2023
Hentai Foundry
& 12 BEST Hentai/Anime Sites Like HentaiFoundry.com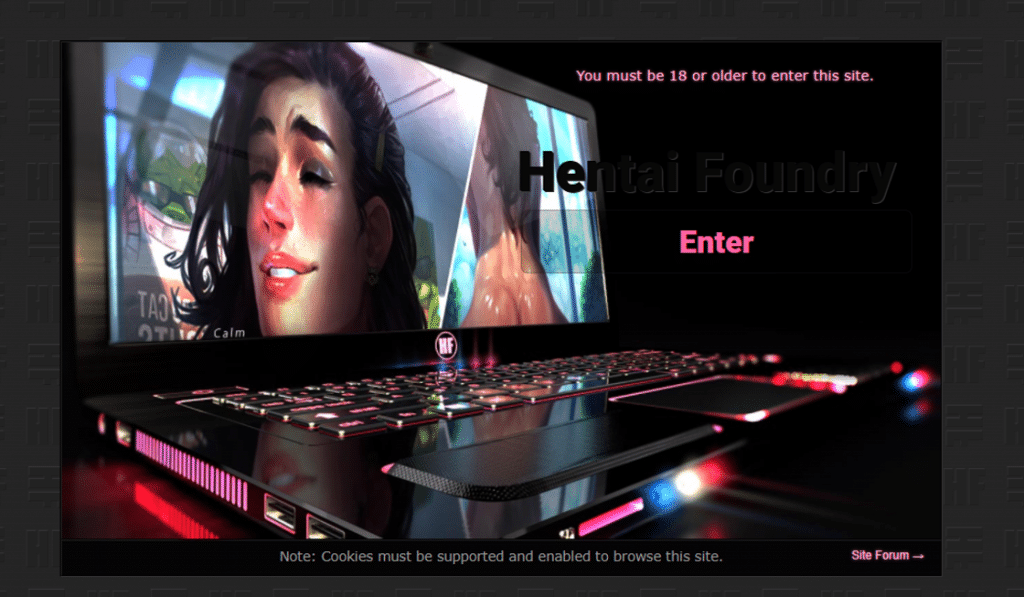 I am not truly certain if this is just me or you felt it too, but there was a page in my childhood where I had a crush on a cartoon character. If you had this experience too, then I got you, pal. We literally fell into the trap, but it was fun, right? It made our years imagining what these characters look like in real life. Look at us now; there are so many resources available to relieve our curious minds. A few years ago, we filled our afternoons with cartoons, but now we can't even look at an illustrated sexy woman without wishing to whack them off.
Official URL: https://www.hentai-foundry.com/
This is indeed the power of hentai sites; with this, I am elated to share my thoughts about this platform called Hentai Foundry. Hentai is a sexual category of anime and manga that originated in Japan. Hentai Foundry is a hentai/fanart imageboard and a sexual tale forum rolled into one. It is operated and established in 2006 by an unknown owner. Apart from specializing in pornographic animation material, this site offers games, cartoons, and various adult tales.
How Hentai Foundry Works?
The site moves and works in a simple premise that porn fans delight. Hentai Foundry established a platform that collects a variety of hentai, animated porn, and cartoon adult entertainment and arranged it all in one spot and allows people to upload their own hand-drawn content. Yes, this website is not just about naked cartoons and stuff. In fact, they are more than that.
It is an authentic porn site that showcases all fetishes, including dynamic boobies and creative shapes and sizes of pussies available for viewing. Since its debut in 2006, the site has been a popular hangout for Hentai fans. Since then, it has slowly grown its viewer-submitted art collection into one of the online world's most significant collections of cartoon lovemaking. Perhaps it is named Foundry as the platform became one of the pillars of comic erotica.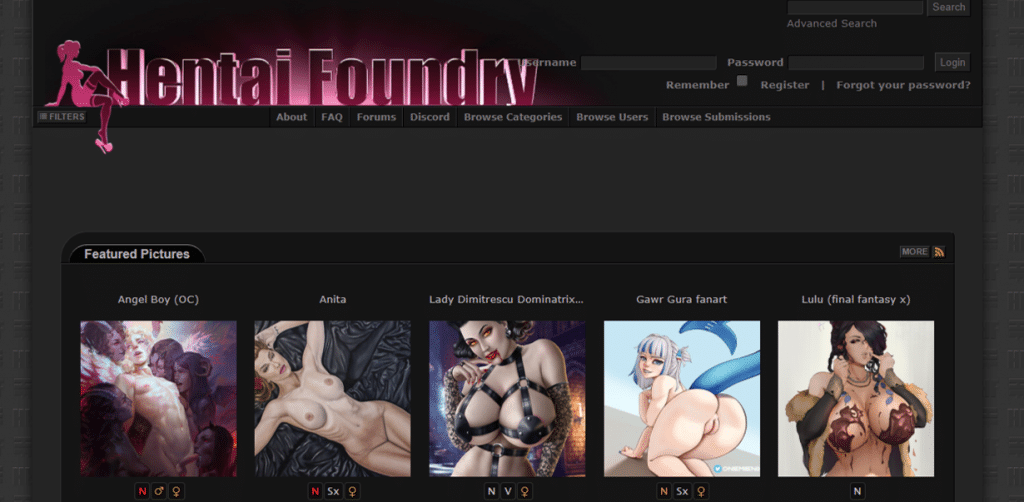 The site's categories contain thousands or even millions of resources, including photos and videos. You will also enjoy these site facts: Hentai-foundry also offers a variety of sizzling genres, including oral sex, gigantic characters, superpowers, huge tits, and more. So, brace and calm yourself as we rode together and explore all the fantastic deals Hentai Foundry offers. This review will cover the corners of this platform and help you understand why it is considered one of the pioneers of the hentai movement. Read more!
Website Design
The design is simple; however, it is outdated. This isn't a big issue, and it is something that you would anticipate. Remember, this site sprung in 2006, and from on, the website maintained the simplicity of its platform. More so, Hentai Foundry is a browser-based site, not the internet home of a significant pornographic studio. Hence, the site's main objective is to offer quality user-submitted content and not a glamorous interface. With that, it is also evident that they have met this objective. The erotic materials outweigh the straightforward design.
On the home page, the most recent items are shown as thumbnails. You may also use the search option to locate others. The search button functions well as it gives you more than what you are looking for. Hence, if you type in the name of your favorite anime character, you will probably get their dozens of images and content. You may also browse people and see all their material in one location, or you can search for highlighted, current, famous, and random entries on Hentai Foundry. Another helpful feature is the filter drop-down box, which allows you to reveal or hide items like incest and rape and modify degrees of nudity, violence, racism, and other factors.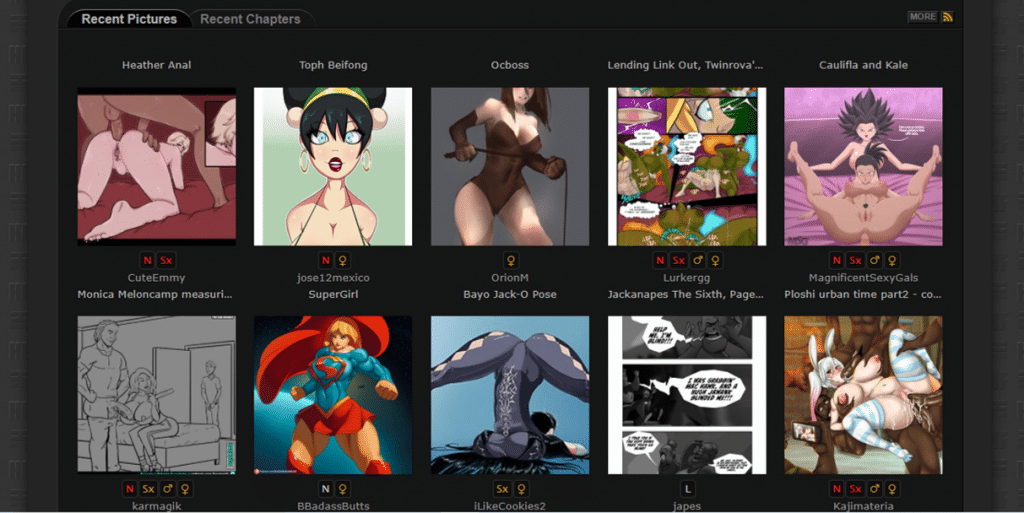 Get to See Your Favorite Niches on Hentai-Foundry.com!
Hentai Foundry is a website dedicated to adult art creation and enjoyment. Each contribution is carefully vetted to ensure that visitors receive only the best content; as mentioned above, these materials include anime and manga, cartoons, game art, and diverse adult stories. Be excited to see your favorite childhood characters, including the Chipmunks and many more.
The erotic pieces' resolution is superb, and the quality is excellent. You may discover everything in the rooms and corners of Hentai Foundry. With this, they don't hold back when it comes to extreme action, so expect to witness everything you have ever desired. The intensity of content is one of the exciting things to look forward to here. Moreover, they limit the advertising to a bare minimum in order to create a user-friendly website.
Furthermore, there are many sexualized versions of your favorite Japanese comics, cartoons, and video games here at Hentai Foundry. Western comics, like TV series and movies like Lord of the Rings, are categorized under the Misc section. More so, if you are seeking the kinkiest stuff Hentai Foundry has to offer, go no further than the Original category. There are images of high school instructors that are hot and also warrior queens to entertain you. Famous characters like Harry Potter, Luffy, and many more are present too.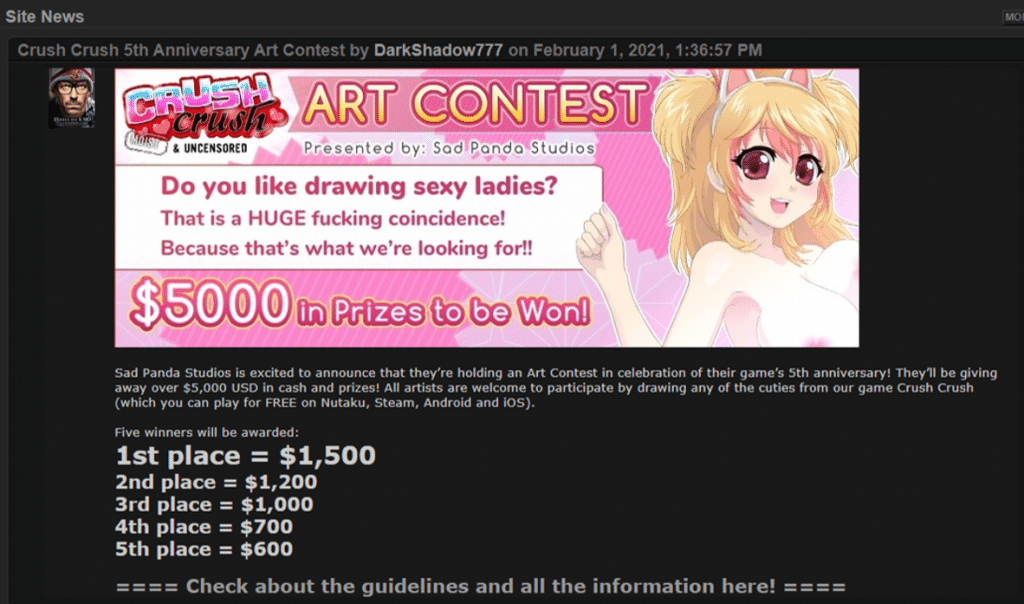 Games to Jerk All Day
Some of the most excellent content may be found in the Games category. There are pictures and comics for just about anything you can imagine. Several characters are becoming bizarre, as well as new creations which are exploring the computer game realms. This feature is exciting indeed.
More so, you may either search for your favorite or simply explore Hentai Foundry to discover stuff you enjoy. Expect to see highlights and the best quality of content because Hentai Foundry made sure to acquire them from genuine artists. Honestly, everything is authentic and worth spending your time with. However, the main drawback is that you cannot directly visit the artists on the website; hence, you will be redirected to their websites.
Fan of Amazing Storylines too? It is here for you!
As mentioned in the previous paragraphs, Hentai Foundry is a fantastic site with a lot to see and read. All of the categories have single photos as well as entire tales to view. This site characteristic is suited for those who enjoy reading and playing around with their penises simultaneously. It is not just pure nudity; there are also some sexual reading resources to peruse, in addition to the nude drawings.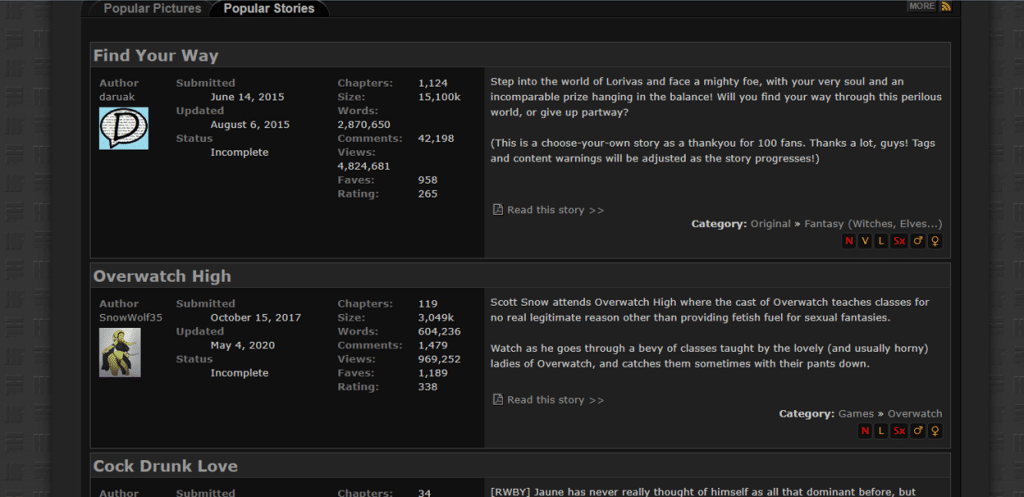 The library is relatively extensive, and browsing it may be time-consuming. They offer novel-length content hence keeping you entertained in your wee hours. I appreciate the creativeness and the artistry compiled together in one venue. Sometimes it made me think to deliver and showcase my hidden skills too. Perhaps one day, you will see my works here at Hentai Foundry, awesome!
Registration on Hentai-Foundry and its Perks
This site does not demand a membership. However, there is a free membership option. Well, signing up takes only a few seconds; you need not worry; the procedure is effortless. Now, your membership will allow you to use the site's features. You are free to save as many pictures as you like and comment on the site's postings.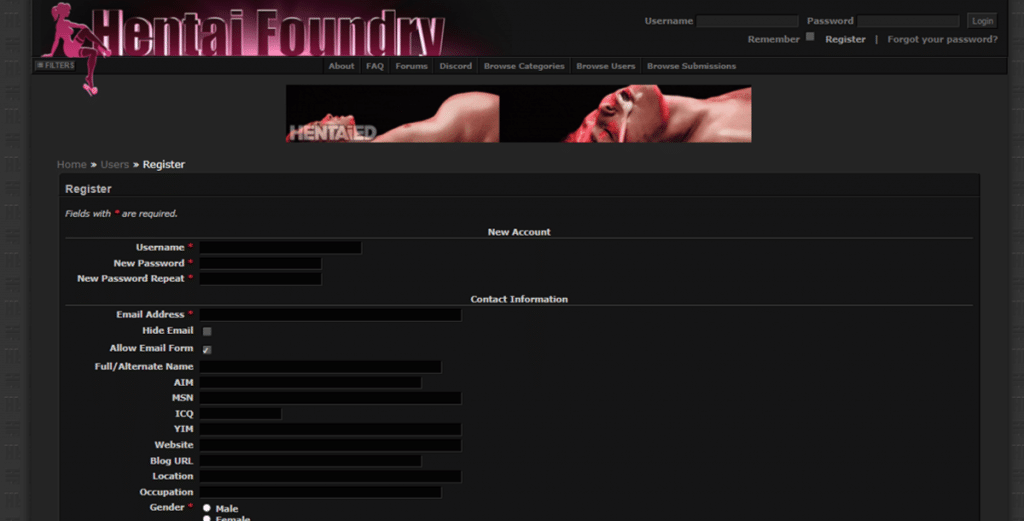 Furthermore, you may go through users' profiles and see what they have in there. The registration comes with the ability to search and filter effectively. Incest, taboo, and other furry content can be filtered or removed. Using this unique function, you may also regulate the amount of racism, brutality, and nudity in Hentai-foundry. Another exciting part is, you can participate in contests if you are a registered user. These competitions may offer monetary rewards. With all these, I can justify that the Hentai-foundry website contains a variety of functions.
Hentai-Foundry.com Forums and the Community
The forums part of Hentai Foundry is where groups share their darkest anime sex desires. Even though the news feed doesn't receive much attention, the forums are bustling. Hentai Foundry users are usually die-hard fans or artists from all over the world. They share a whole lot of content that showcases all niches and obsessions possible. I love how engaging the community is and the entire perks if you become part of the site. It is ecstatic to be part of a group where shared interests are discovered.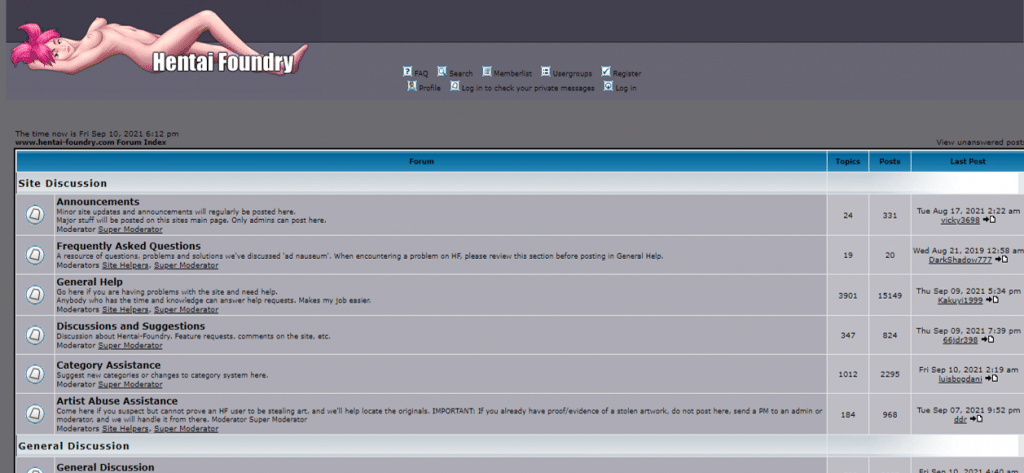 The Pros and Cons of Hentai-Foundry.com
PROS:
Free hentai contents
Lots of genuine artists
Engaging community
User-submitted hentai materials
Prices and perks
Effective search options
It has a gaming section
CONS:
Advertisements
No videos available
Need registration to enjoy more features
---
12 BEST Hentai/Anime Sites Similar to Hentai-Foundry.com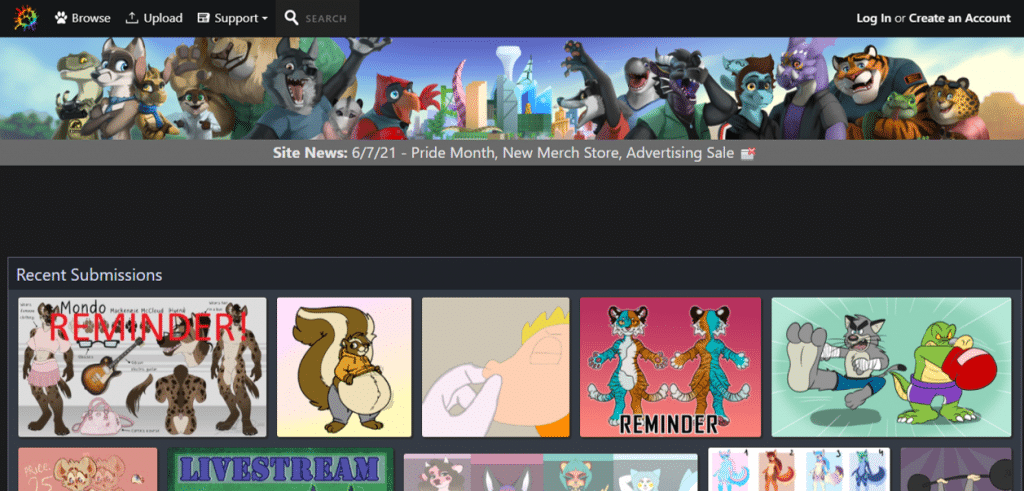 If you enjoy hairy creatures and content that involve sexual activities with furry characters, this is perfect for you. Even if you are not, I can attest that this website has much valuable and fascinating information. Indeed, FurAffinity is more than just a pornographic site.
More so, I love how this excellent site allows us to chat with other individuals, read some steamy stories, or simply find some furry porn to jerk off to. Indeed, they offer everything that entails furs and hair characters; what more to ask if you have some hairy fetish in you! I also noted how features are available for free! However, you need to create an account to get to the adult content.
Check our full review of Furaffinity here.
PROS:
Ability to share and upload own works
Has a flood of sexy furry contents
Excellent features
Good mobile experience
Large and active community
Fast and excellent navigation
Presence of effective support service
CONS:
A lot of nonsexual materials
Requires an account to enjoy an adult section
The not too fancy design
Some weird materials
---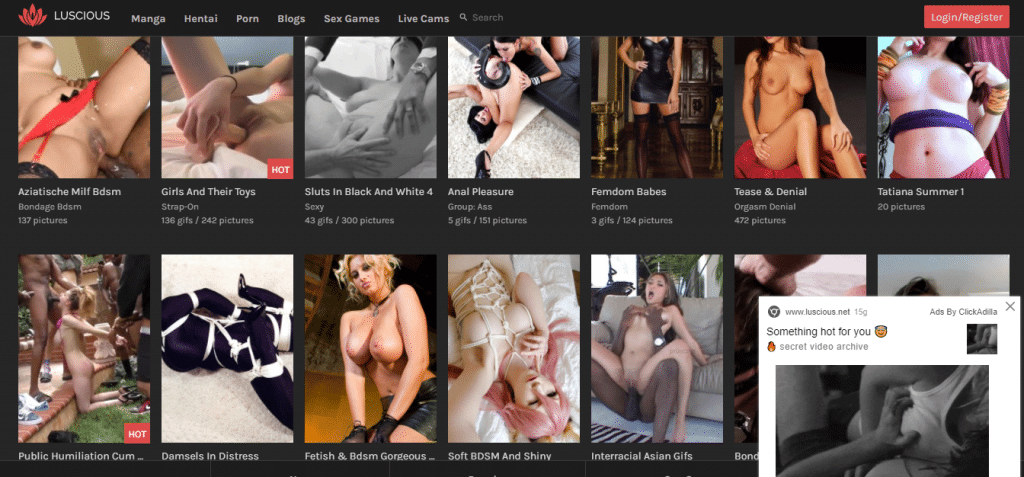 Luscious is not just a simple Hentai porn site but a home for many people who like to build a community with like-minded individuals. It is a place where actual manga, Hentai, comics, and cartoon lovers gather together to enjoy a massive collection of anime erotica. I know it's not as big and famous as other Hentai sites out there, but it has the largest selection of Hentai themes, blogs, porn, and manga worldwide. And the 20M+ users and visitors it has could attest to that claim! Plus, it's straightforward to navigate; even a dumbshit could handle it just fine.
More of the Luscious's features and functions here.
PROS:
Hentai albums are plenty
All types of genre, themes, and fetishes are included in every section
You can join the active community
Talk over and share your opinions with other members at the discussion area
Blogs are available
There are user-generated content available
CONS:
Advertisements and redirects to third-party websites
Require registration to communicate and leave comments
The premium price is quite costly
---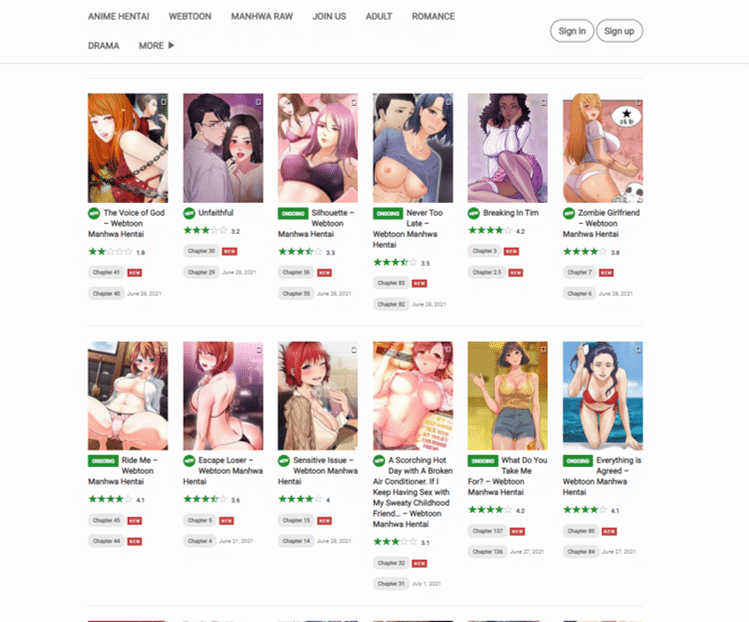 Manhwahentai is an excellent website with some tremendous Korean manhwa porn. I enjoyed it since the tales are more engaging, and the art is unique compared to typical Hentai. Manhwahentai has also come up with a beautiful concept of compiling all of these series into a quick and dependable website. This site is far more reliable than many of the free manga sites I used in the past.
Manhwahentai also performs an excellent job at remaining current and maintaining high ratings. Because it's such a popular site, you will discover many ratings that will help you figure out which things are worth trying next.
Here's the full review of ManhwaHentai
PROS:
Efficient English translation
Free comics to read
Wide selection of contents
Has a discussion section
Good quality comics
Diverse topics and plots
Good mobile display
With dramatic and engaging storylines
Comics load fast and quick
CONS:
Too many advertisements and pop-ups
Not all hardcore
The absence of sex scenes sometimes
Not so good layout
Some censored contents
---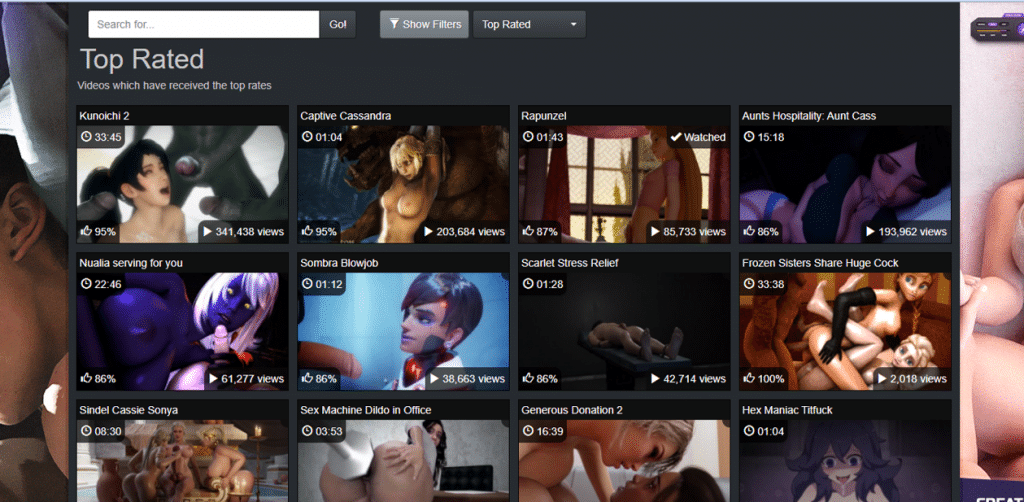 Millions after millions of pictures, gifs, and videos are available for your viewing pleasure. If you like Hentai, a visit to PorCore.com will make you feel as if you've died and gone to heaven. There's only too much to discover. The web is updated daily, so there's still something fresh and exciting to look forward to.
People have spent time and effort making these videos, and even though you aren't a big fan of Hentai, you will have many videos that you will have a happy time viewing. PorCore.com is a hentai platform that can't be matched, not in terms of content, not in terms of frequency of updates, but with its overall functionality.
PROS:
A wide array of hentai videos
Free access
Can be utilizing a mobile phone
User friendly
Easy to navigate
CONS:
Plenty of annoying advertisements
---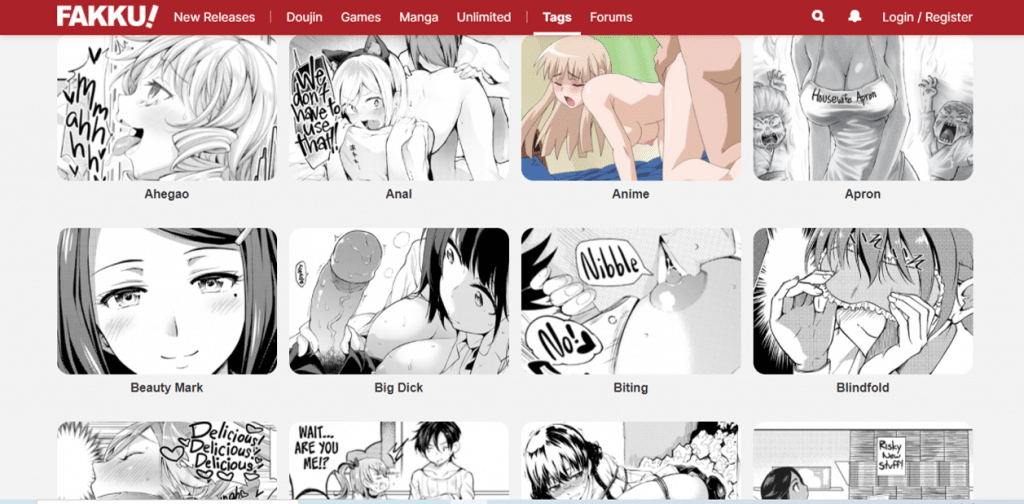 Fakku is a reputable distributor of original, translated Japanese hentai and manga. They have even made their own games, and you will enjoy yourself here. Fakku is, for the most part, accessible. Fakku, on the other hand, sells premium anime and comics with its Unlimited subscription.
By buying it, you will not only gain access to the most recent material, but you will also get all previous issues from a variety of well-known comics such as Kairakuten and Koh. You will also get a 10% discount on anything in the Fakku shop, as well as access to beta features on the website and uncensored hentai.
Check Fakku's review and description here.
PROS:
A wide array of pornographic contents
Lengthy videos and materials
Amateur and professional contents
CONS:
High-definition videos is accessible for premium members only
Advertisements
---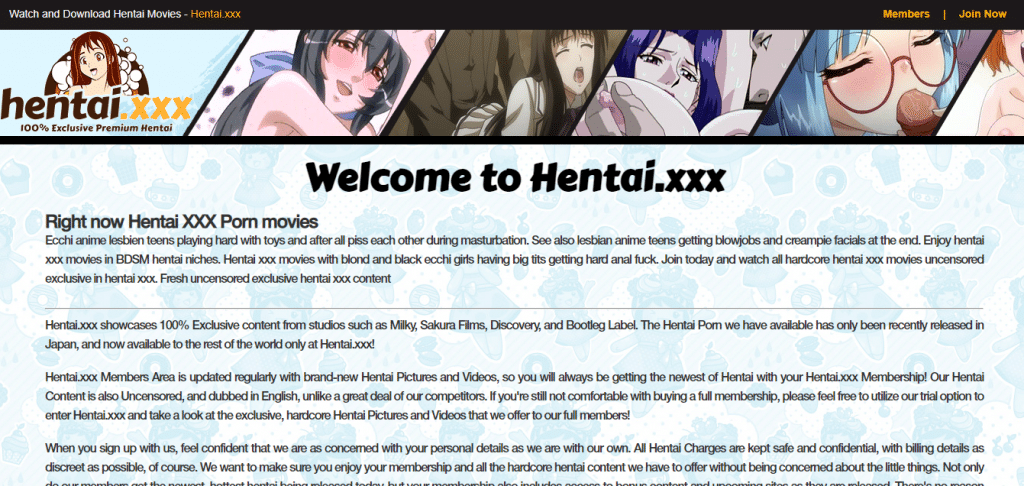 A brand new and unique hentai video service with consistently good stuff from Japan that is indeed everything you're getting at Hentai.XXX. It's a website that includes well-produced videos of varying qualities, including high-definition quality and SD formats. You should anticipate exceptional anime sexual content in HentaiXXX because unique Japanese studios produce everything here — and we know exactly how they work.
PROS:
Exclusive Japanese material
Top-notch movies with excellent quality
Contents are tremendous and wild
It offers some bonus scenes
It has a mobile version
CONS:
---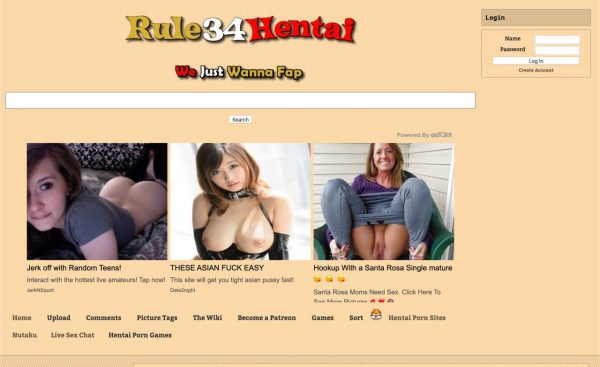 Rule34hentai is a pornographic image paradise where its brigade of devoted consumers provides the content. You will find all your beloved characters fucking and sucking in its massive gallery, whether from Frozen, Overwatch, or The Simpsons. Basically, the site aims to provide you with animated fun and Rule 34 enjoyment.
PROS:
Loaded with hentai contents
User friendly and easy to access
Fantastic search engines
Amazing navigation tools
Updates regularly
CONS:
Minor members of the community
Slideshow contents are unavailable.
Minimal advertisements
---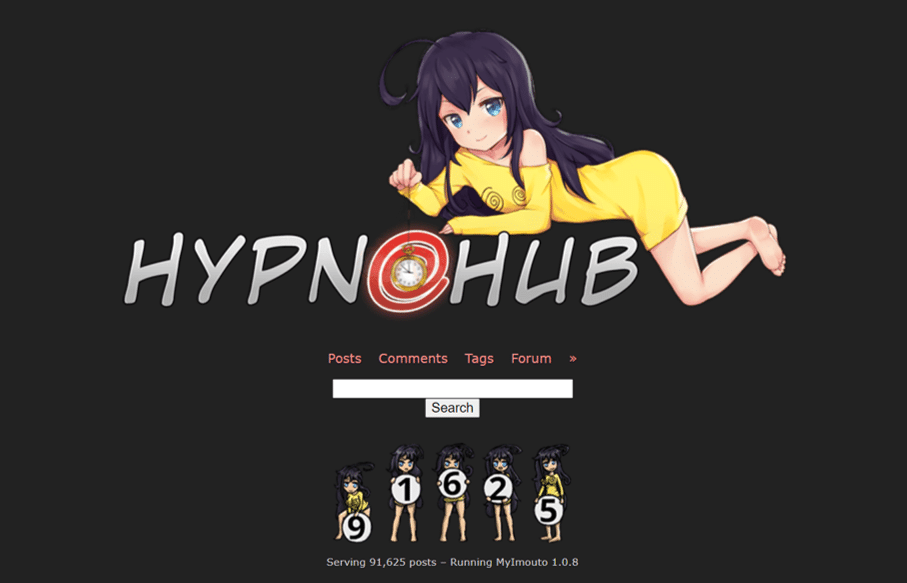 HypnoHub is a Danbooru-style message board dedicated to ladies in hypnotic states. When it first launched in 2013, hypnosis porn fans celebrated at the start of what would become the largest source of animated visuals using hypnosis. Whether it is swirls, glazed eyes, corpses, or plain hypnotism stories, most of the photos will feature hypnotic imagery.
Visit our full review of HypnoHub.
PROS:
Can upload own contents
Active porn community
Variety of animated pornographic images
Original artworks and creativity are highlighted
Accessible to all devices
Has a forum
CONS:
No porn films
Poor updates
---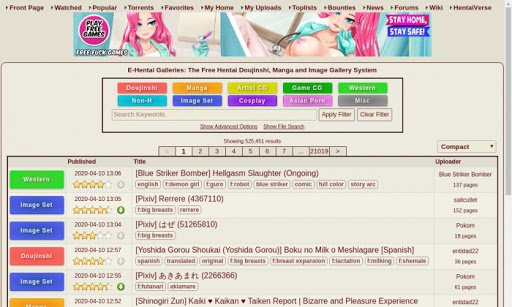 E-Hentai is your one-stop store for all the depraved and filthy hentai! Nurses, shemales, tentacles, and furries are all there. Nothing is off-limits here; the only limitation is the right to use search marks. Even without an account, E-Hentai is completely free to use.
The only restrictions on a free account are the inability to play Hentaiverse, create and approve bounties, and post. If all of that appeals to you, making an account is as easy as it gets! Simply enter your e-mail address and generate a username and password.
PROS:
Millions of videos
Full length size of available videos
Updates regularly
CONS:
Need membership for unlimited access
Advertisements
---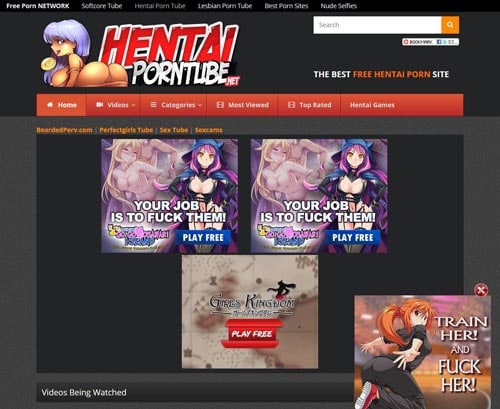 This website has worked tirelessly to provide its users with high-quality anime porn, and it is unquestionably one of the best tube pages for that reason. It works like every other tube platform, and once you get to the homepage, you will find hentai scenes, sex with Lara Croft, and a few manga comics. Part of the Japanese pornography is only available in Japanese, although others have English subtitles to make it easier for Westerners to view. Like all good tube pages, I love that Hentai Porn Tube has a 'top rated' and 'most watched' section.
PROS:
Existence of Top-Rated sections
Various video collections
Has porn game contents
Accessible and site friendly
CONS:
Limited English content videos
---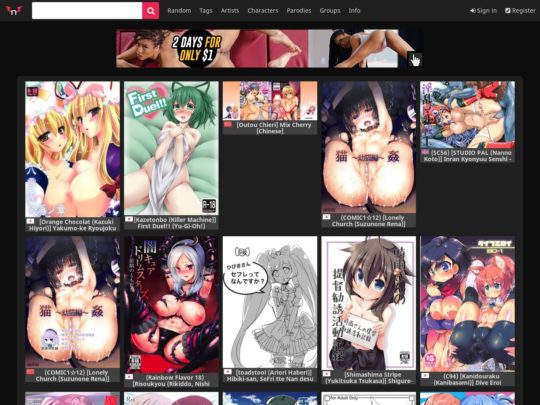 nHentai began a few years ago and has done an excellent job of offering a forum for people who want to see original Japanese hentai from some of the best artists in the industry.
The homepage is dedicated to displaying the most recent content that has been posted, as well as the language in which it has been written. Every post has a small flag next to it, the majority of which are Japanese, English (shown with a British flag), or Chinese. I strongly suggest for you to look at the tags section to see what categories are available. Popular choices include anal, which has 50,000 video files.
PROS:
Exciting user interface
Cute and enticing designs
Wide selection of videos
CONS:
Existence of some weird hentai porn
---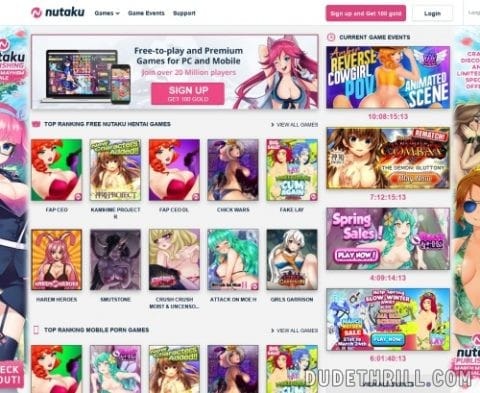 Nutaku is undeniably the leader in hentai games and you can see that their range of porn games won't disappoint. As for this game, you can sign up for free with just an email address and password. In just a few minutes, you can already start browsing the amazing choices of porn games they have to offer.
There are also some games where you can only access by paying first. Some of them are more into acting scenarios which will require interactions. Whatever game you choose, you will surely enjoy being horny with all the hot fun unfolding right before you.
PROS:
Available for use via mobile phones or desktop browsers
Characters and stories give justice to the well-known hentai niche
Attractive design and website layout
You can easily find your favorite games since it's pretty organized
Effective search functions for easier use
CONS:
Some hentai games need to be paid first
---
Parting Words
The Hentai Foundry website is very user-friendly. With a vast community and engaging users, everyone will surely love the atmosphere here. The site also needs registration before users can thoroughly enjoy all its perks and features. In fact, everything is really well structured, and everyone who has an account may upload. Downloading contents are also free and can be done with a few clicks.
Moreover, I know everyone does not like animated porn, but it is also excellent if you try it. Hentai Foundry is an accessible treasure trove with lots of goodies that can entertain porn citizens. The site's library is broad and fascinating enough to warrant a look. Perhaps you will surprise yourself that you will fall in love with it too. Another thing, though, is to expect to see and cope with a few advertisements on the site. Fortunately, Hentai Foundry maintained to keep them minimum and less annoying.
All 71 Other Sites in This Category Worth Checking Out:
LoL Hentai Review & 12 Best Hentai Porn Sites Like LoLHentai.net Show Me 12 Alternatives for LoLHentai.net Hey there, fellow gamers and hentai enthusiasts! Today, we're diving into the fascinating world of LoLHentai, also known as League of Legends but with a hentai twist. Now, I know what you're thinking – "What on earth will happen […]