Updated on: December 8th, 2023
Nutaku Review
& 12 Best Porn, Hentai & Adult Sex Games Like Nutaku.net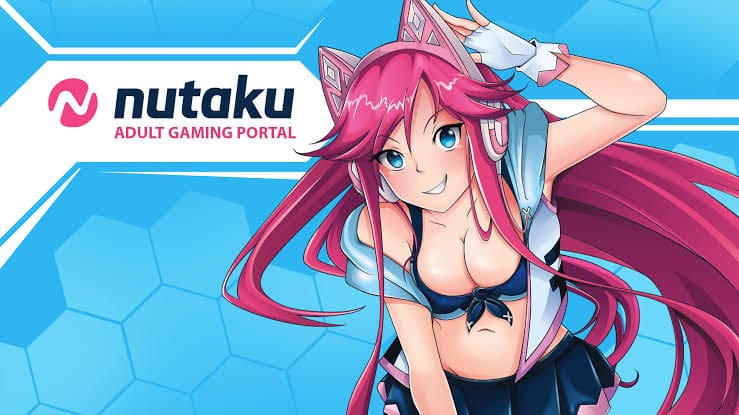 As the world moves along, individuals are growing increasingly comfortable with their sexual preferences. Because of this, numerous platforms are going from basic to sexual. I remember there used to be a period when popular things nowadays were deemed to be off-limits. The spreading of this transformation is seen in several areas of entertainment, and nobody seems to disapprove. But, it indeed adds a whole new dimension to getting your kicks.
Official URL: https://www.nutaku.net/
Generations ago, when videogames didn't contain explicit sexual content, the only alternative was a metaphorical sex scene. As time progressed forward, some videogames were able to include nudity on the set. And one famous example of that is the GodofWar. But now, we definitely have a massive selection of porn games, and one I can recommend is Nutaku.
Many of the games in Nutaku are meticulously crafted sensual realms. In short, the website presents a zone of heightened sinfulness where everything happens —no restrictions whatsoever. You can do whatever thing you want without worrying about physical limitations like in the actual world. Sit back and buckle up for an exciting adventure that will exceed all your expectations.
Nutaku: Porn and Games in One Epic Site
When it comes to quality, hentai porn games take the prize. Many porn games attempted to create characters who look like an actual human and "almost" legit sound voice, yet usually leads to creepy-looking avatars that aren't as pleasant to play. But oh boy, Nutaku game characters definitely possess the best-looking boobies in just about any gaming category and possibly in all of gaming history.
Nutaku is home to the most popular hentai games these days. In fact, the porn games in their library are well-suited to meet gamers' porn needs while maintaining high production values and gameplay.
Sure, hentai may not be your cup of tea, but you will be wowed by the sheer number of high-quality adventures you can play on Nutaku. It certainly has an excellent range of porn/adult games that manage to perfectly mix the game and porn parts so that you can enjoy an equally entertaining and intellectually stimulating experience.
Nutaku's Success Over The Years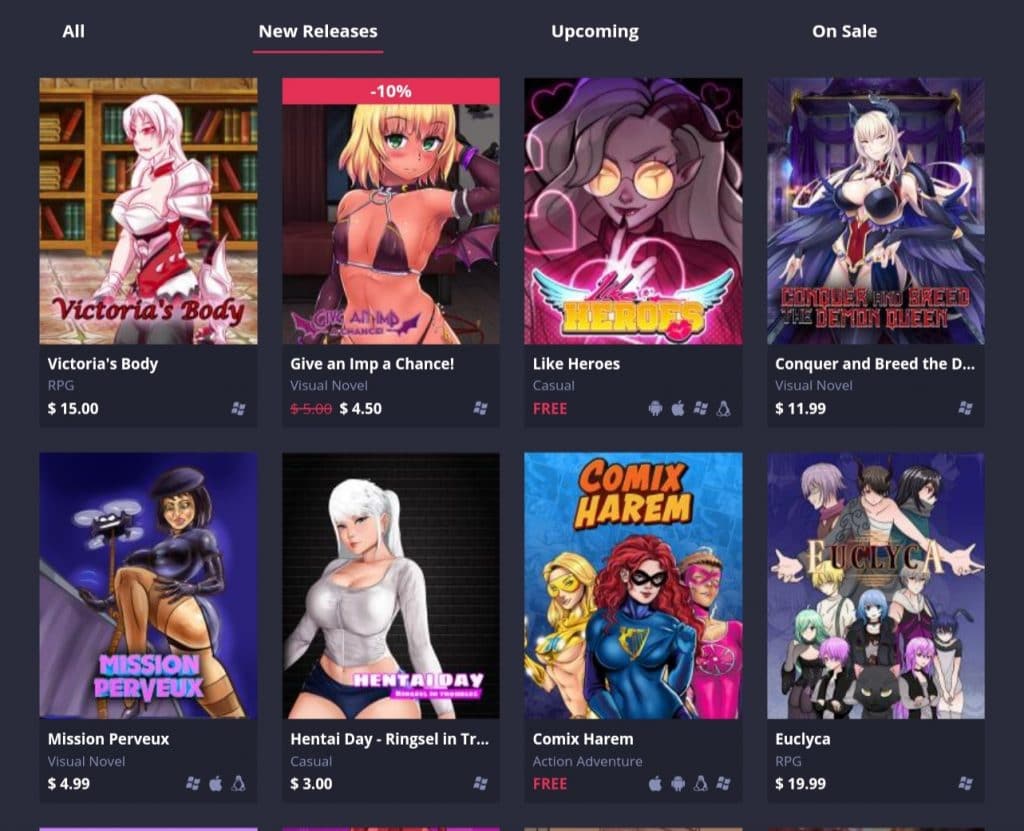 The diversity of games offered on Nutaku is incredible and likewise impressive, given that it is among the significant-top sources of "free" porn games. In fact, Nutaku has built a thriving online community in the last several years while simultaneously collaborating with creators across the globe —bringing these video games to millions of people.
After the release of their very first game in the year 2014, many have thought that their full-on success in the gaming arena would take a while to find. But obviously, that's not what happened. According to the information Nutaku provided, they've successfully gathered more than a million active users in their first year of operation.
On top of that, they have successfully penetrated the online gaming world amidst their relatively low marketing budgets. Thanks to its major contributing factors —its fanbase's strong support has made speedy progress in Nutaku's popularity. Of course, the primary motivating strength behind its success is the popular games produced by designers and developers worldwide.
Best Free Porn, Hentai & Adult Sex Games at Nutaku
More than 100+ free porn games are waiting for you on Nutaku. Some of these are web-based, while there are various games downloadable for free too. On top of these features, Nutaku offers other sexual simulation adventures, excellent action-packed matches, and adult dating sims that certainly keep you busy for a while. Also, you'll find free unique games for gays, but trans and lesbian-based games require payment. Here are roughly some of the noteworthy games available on Nutaku:
Harem Heroes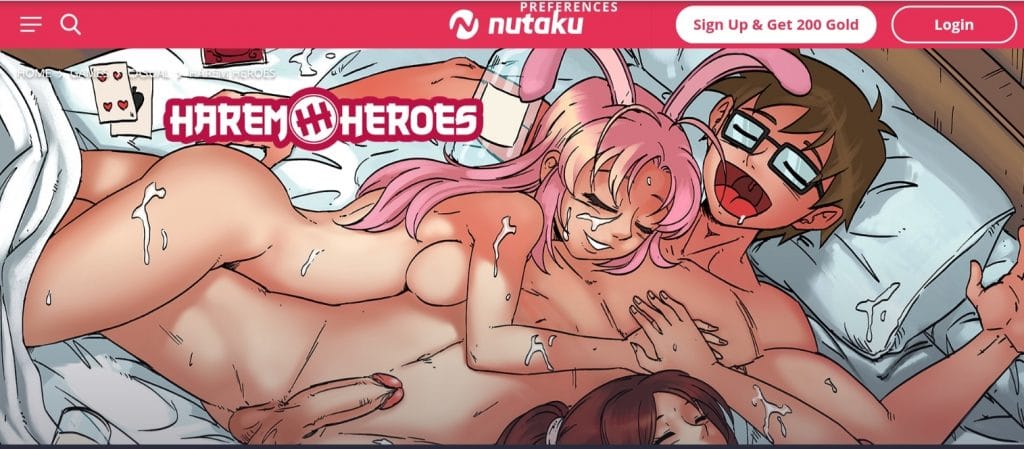 The Harem Heroes is perhaps the most active and famous game on Nutaku. It's an RPG, and players will go through plenty of adventures, and of course… sex. You can collect as many women as a harem and surely captivate your attention all day long.
Kamihme Project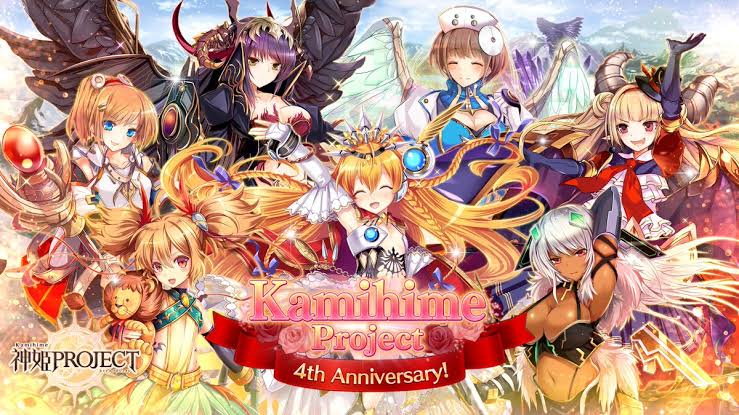 KamihmeProject is a new adult computer game on Nutaku. It has an impressive concept which involves mysticism and challenges players with various battle missions and adventures. In addition, there is plenty of romance and violence that are only accessible as you advance further the game journey. Take on that adventure, and fuck those hentai girls!
Fap CEO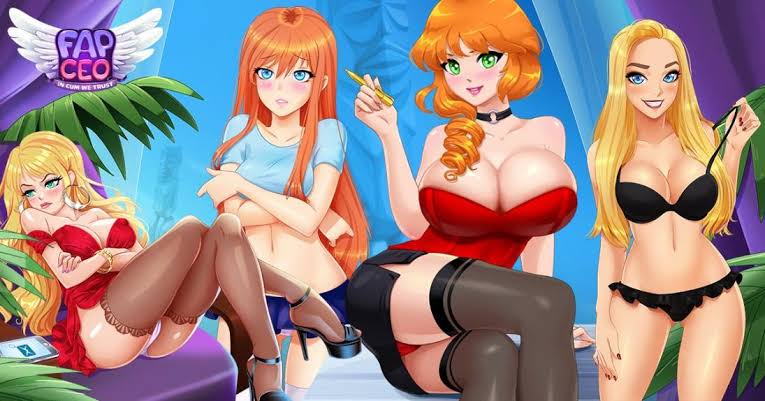 In the impressive array of hentai/porn games on Nutaku, Fap CEO is my best-loved choice. As the game's name says, you get to become a CEO and operate your sex cam site. The players can do hiring, training, and firing hot women. It also allows you to hold meetings, do interviews, and run the company —all while enjoying live nude streaming. Isn't that exciting or what?
Project QT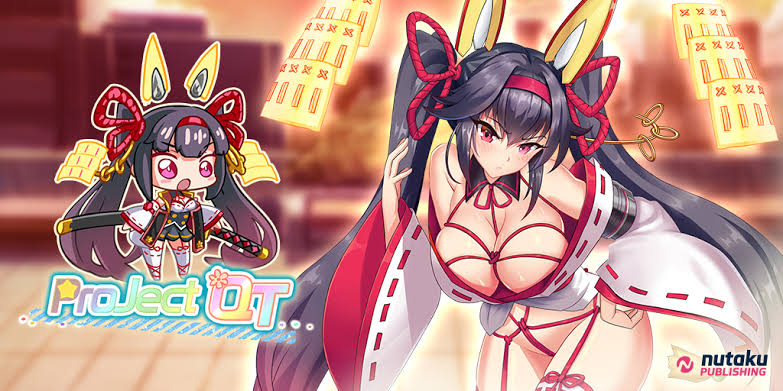 ProjectQT is a fantastic game, downloadable for android smartphones. It's genuinely confusing and impressive to most of us. But, I vouch that you acquaint yourself with the complex gaming concept first before you join. Indeed, patience is required. While doing this, players attempt to assemble a force of monstrous women and stop a biological disaster in the area. The story's characters' advancements bring along much hot anime romance and fighting action scenes that involve extensive warfare or non-consequential invasion.
Flower Knight Girl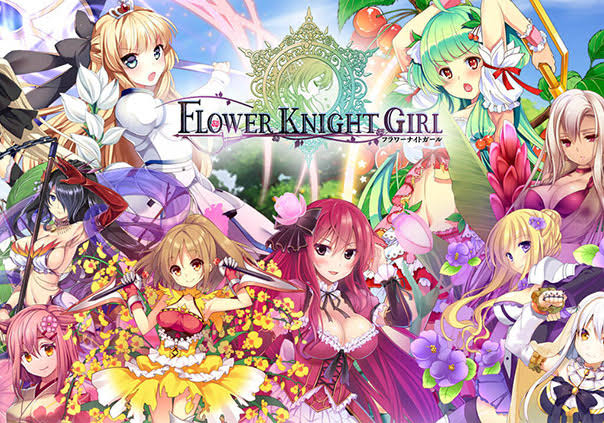 In terms of eroticism, FlowerKnightGirl is among the prettiest and sexiest games on Nutaku. Your responsibilities as a captain of the FlowerKnightSquad include combating massive villains who have gained control of your realm. The game's highly sexually charged eroticism immerses the player in a dreamlike state of being. To enhance your game experience, you'll find maps and clues that make it a fascinating and perfectly exhilarating journey.
CrushCrushMoist & Uncensored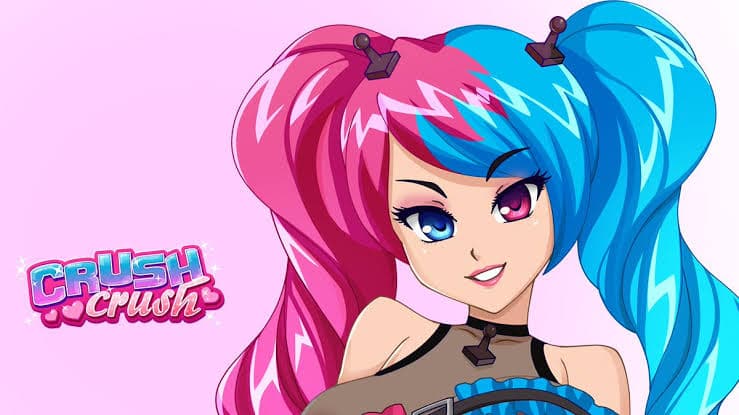 This game is somewhat well-known among horny game lovers because of its breathtaking visuals. The game concept here is: you'll have to steal the affections of the pretty women to get laid. Some of these women could take time to warm up, so you must do the work hard and impress them. If you accomplished the task and are able to seduce them, you win. But if you fail, then you lose. Simple, right? While I mentioned this previously, the visual aesthetics are outstanding, and you can also opt for an English-language edition of the game.
Pocket Waifu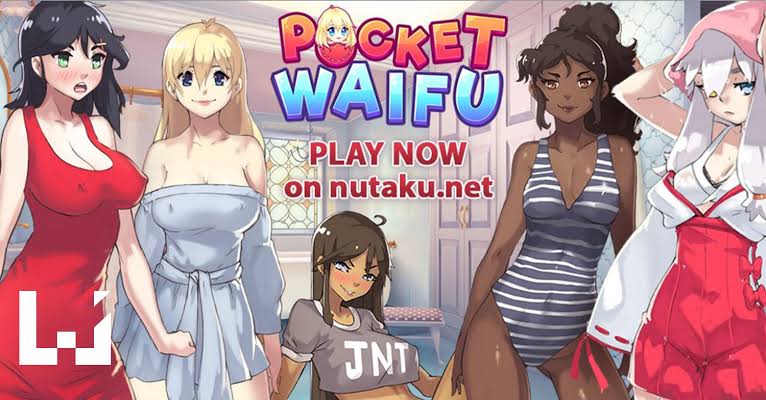 According to my research, Pocket Waifu has been one of Nutaku's top favorite computer games ever. With this game, players can enjoy a horny personal companion available to help them with whatever they need —comfort, sex, etc.
Fake Lay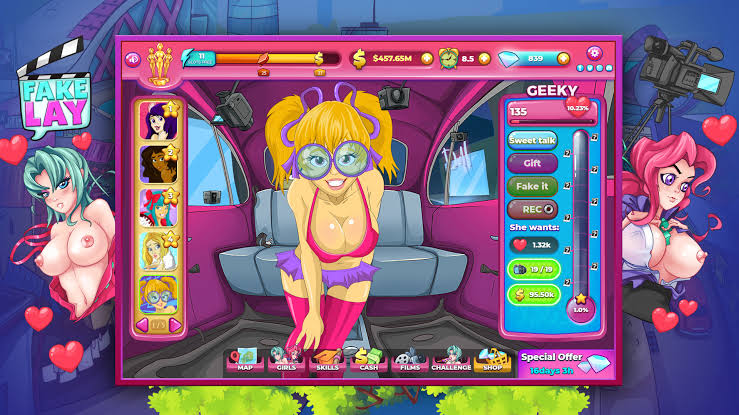 To many of those looking to be part of the porn industry's "casting couch" now have the chance to fulfill your desires here at FakeLay. This game lets players be whomever or wherever to obtain sexual favors with the girls. Anyone can become a policeman or a rising producer to persuade a sexually attractive woman into having sex.
Members Quality & Registration of Nutaku
More and more horny folks are visiting and using the Nutaku games since their first launched. In fact, they pride themselves on its 80+ million monthly visitors. Once you discover Nutaku, you'll have no choice but to explore the dynamic and exciting site. Registration is pretty easy, actually. The thing you only have to do is provide a username, password, and email address. Afterward, you already access anything on the page.
Everyone would be lucky enough to experience and take part in the gameplay of a video game in this experience, interacting with people, making decisions, and dictating how they should respond in different scenarios. Incorporating realistic graphics, together with exceptional visuals, makes you believe as though you are actually engaging in most of the memorable plays rather than just watching them onscreen.
Cost, and Golds of Nutaku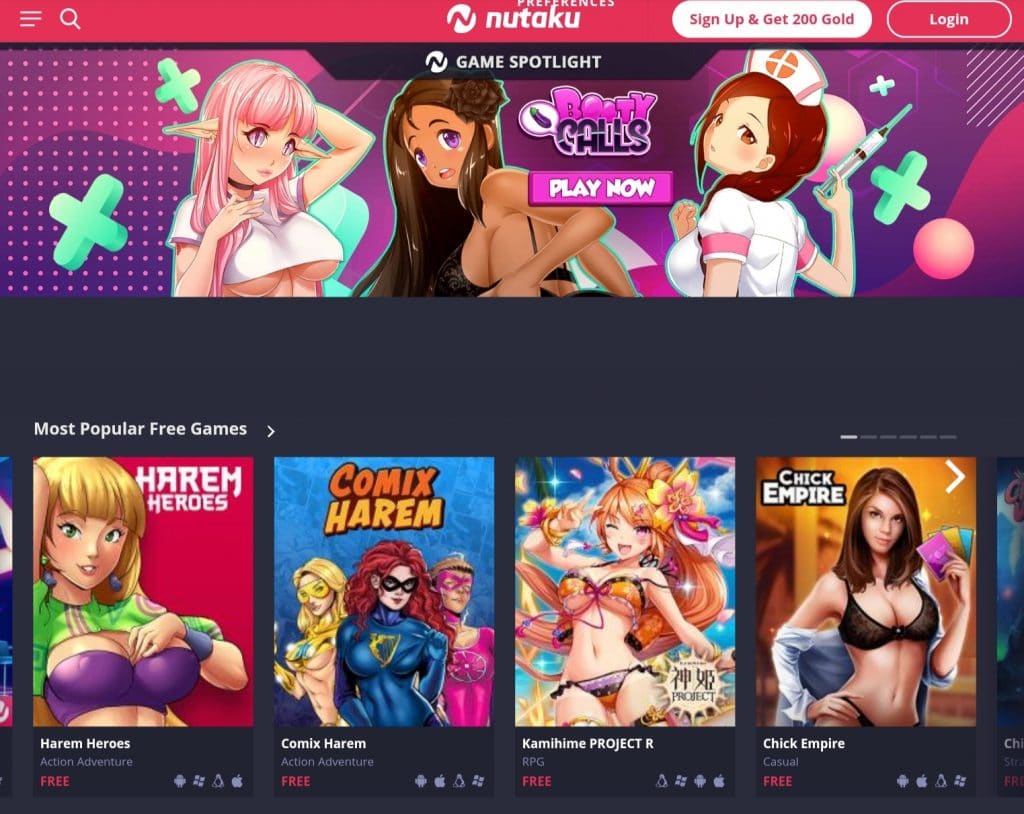 A die-hard porn gaming lover would be delighted to find that playing and experiencing Nutaku personally is for free. A free account will still get you quite a way, but some games require a subscription, which would cost you. For a free account, you are allowed to download games and play on whatever devices are applicable. But like I mentioned, Nutaku may not be entirely cost-free. For instance, you will use Nutaku "gold" to purchase virtual goods and character updates if you wish to make the most of these gamers' maximum capabilities.
Don't worry though, Nutaku has thought of everything when it comes to gaming selections. Mostly with its Gold Bundles, you have a lot of flexibility regarding the money you are ready to trade with economically. The players can spend their credits, get coins, and exchange bonuses in-game perks and virtual adventure gaming passes.
You don't have to feel anxious about dealing with your money because Nutaku has planned every possible situation. In fact, Nutaku gives 100 coins complimentary as a welcome gift upon registration. You may use this for any games available on the site. Plus, you'll receive your first order of gold for half off the price. Isn't that exciting? Games for free, plus free coins and discounts!
Highlights and Challenges of Nutaku
PROS:
Top-notch games for everyone
There are a variety of game themes and categories to choose from
Supports mobile playing
A mobile app is available
Safe to use
Stores information privately
Worldwide coverage
The sign-up process is straightforward and fast
Amazing game concept
Free to use
CONS:
Not everything is free of charge
Some in-app purchases
Not every game is available for download
---
12 Best Porn, Hentai & Adult Sex Games Similar to Nutaku.net: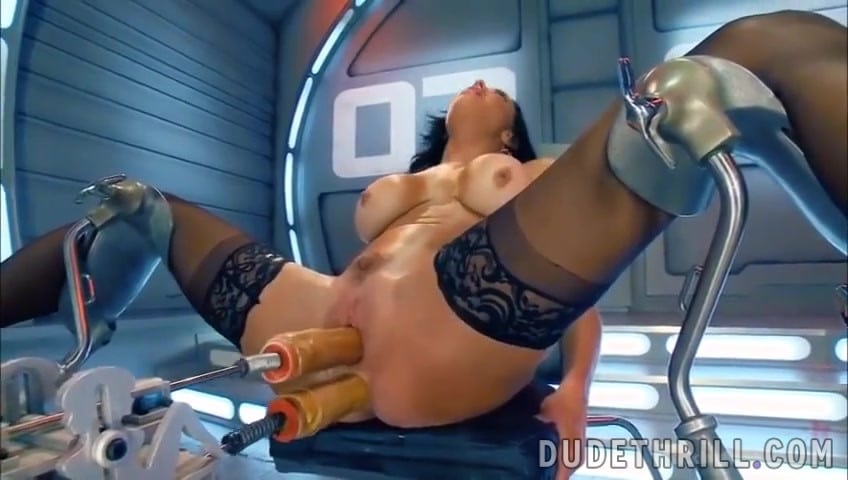 With this porn game, you can create your dream girl and fuck her all day using this sex emulator together with the extensive list of other porn games. When you download this game, you'll have to create a realistic avatar based on your preferences, and she'd have every feature you want and the bedroom skills to equip with. The real fun starts when you and your girl get more intimate in a lot of sexual scenarios.
Lots of 3D interactive games are available for everyone to play at any time, and they all look super realistic that you'll get hooked and want to watch every bit of it unfold before your eyes. With the many options offered by Sex Emulator, you will never be bored playing this game, and it's a bonus that you'll get the satisfaction of fucking a hot girl, which is like, every guy's dream fantasy.
Sex Emulator is free for everyone, but you'll have to enter your credit card details just so the site can confirm if you are in the legal age to play such 18+ games, which is a step that's somehow become a standard, especially with anything porn-related. You can open an account for free but be careful and read each box so you won't get tricked into paying subscription costs. Although if you opt to pay, you'll enjoy more access to different games and porn sites that are not available for free users.
Here's the full review of SexEmulator
PROS:
Well-designed game with good graphics
Has a lot of quests and challenges
Most games can be played via browser
No need to download the games as they can be used immediately
You get to design your perfect and ideal girl
Customization of your "fuck buddy" in the game is so specific, even up to her tits' sizes
The avatars made look a lot like real webcam models
Hot and realistic sound effects from hot babes
Over 400 games to choose from
CONS:
Some ads even show up while you're in the middle of a hot and pleasurable scene (in a free version only)
You'll need to spend a bit to enjoy more porn games and sites
---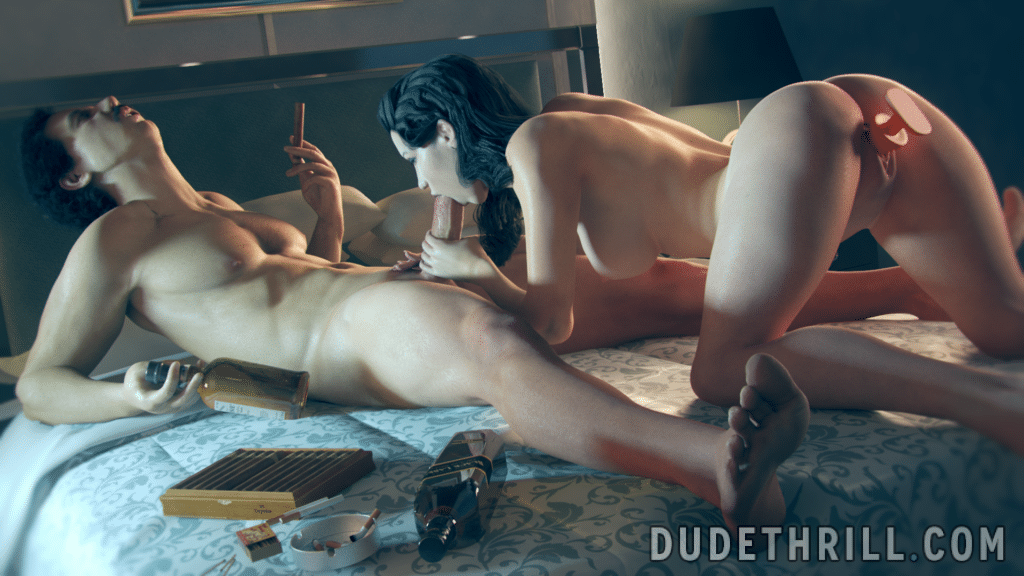 If you're looking for an adult video game, this is a must-try. It's based on the popular Netflix series, Narcos and takes pride in getting the show's unique plot to work for them as well. The movie, which is based on the life story of Pablo Escobar, is used in this porn game but with a delightful twist. Since he is a popular drug lord, the Escobar in NarcosXXX runs a drug cartel and has the time in the world to fuck hot girls and participate in some wild sex with lots of fun. All these erotic contents and actions are 100% censored, making you appreciate it as the sexiest fictional plot among porn games.
It is not new for porn games to adapt or create parodies of trending movies, TV shows, and just about anything that could spark everyone's attention. Drugs and sex are a very dangerous, deadly, but irresistible combination. This game gives you the best of both worlds and discovers the reason behind all the hype surrounding this game. While playing NarcosXXX, you can either become the notorious Escobar and kill enemies, deal with drugs, fuck hot bitches and become the most sought-after cocaine dealer… or you could also become the police and be tasked to catch the drug lord.
Around 1.6 million games are played per month, so it's no wonder this game is hyped, and many people seem to enjoy it. Most of its users are from the USA, Brazil, China, India, and Germany. Although the game can be confusing at first, you'll quickly get the hang of it, and the next thing you know, you're already playing this game and enjoying every hot moment with pretty girls in-game.
Click here for NarcosXXX full review
PROS:
An exciting adult game inspired by a Netflix Series
The game can be played for free
Engaging and interactive gameplay
Boasts of rich concepts and detailed execution
Uses 1st person POV
CONS:
It does not support downloads or any third-party apps
The game could use some more improvement
Some functionalities suddenly get lost when in-game
---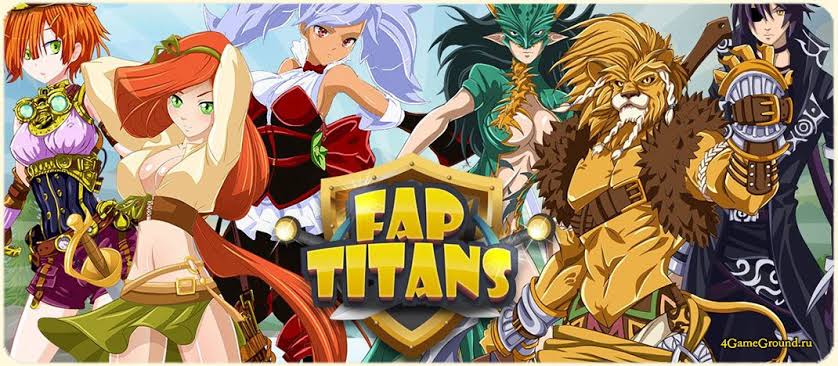 A progressive game like FapTitans is known to many of us. Please don't feel like you have to guess everything I'm referring to because you obviously understand since this game is not new to you (for sure). It's has a conventional fantasy setting, with enormous breasts thrown in for good measure. Most of the functionality of the FapTitans game is certainly easy and uncomplicated. It's possible to get really lost in the experience that you're no longer sure if you're viewing a porno or just enjoying the game.
PROS:
Free to use
Amazing characters visuals
Guides are available to help navigate the site
CONS:
There are a few not so sexy fillers
Quite expensive for upgrades
---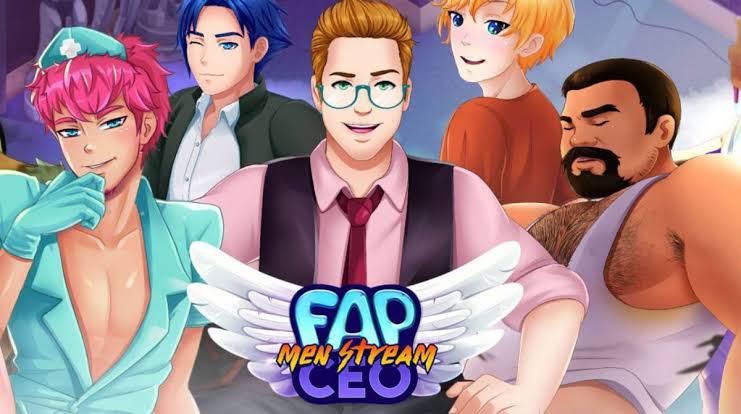 Fap CEO is my best-loved porn game. As the game's name says, you get to become a CEO and operate your own sex cam site. The players can do hiring, training, and firing hot women. It also allows you to hold meetings, do interviews, and run the company —all while enjoying live nude streaming.
PROS:
Dialogues are real-like
Amazing Hentai graphics
The game concept is superb
Some games are free to play
CONS:
Expensive in-app purchase
Free games are limited
---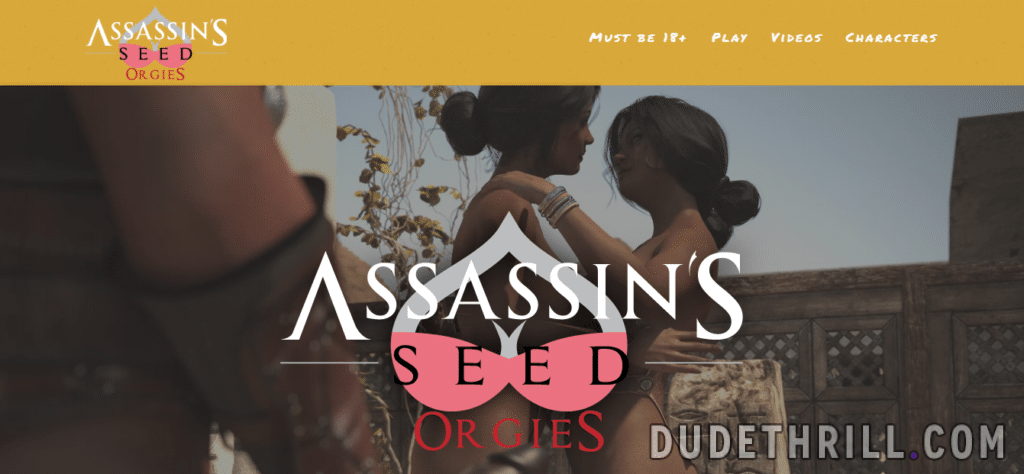 In the gaming world, we always see the popular games being parodied by other games of different genres, which is an example. If you're an avid gamer, you must've heard of Assassins Creed Origins, and this one's the parody version of the popular assassin game. Instead of being a skilled assassin like in the original game, with Assassins Seed Orgies, you'll need to hunt for beautiful and sexy women and try to have sex with them in every possible way. That's the dream, right?
The concept itself sounds fun and exciting. Who wouldn't want to fuck beautiful girls and do it in every position and location possible? This game will bring your sexual fantasy to the highest level and get you into some fun acting. Although it's a parody game, it is still fun to play despite the lack of storyline behind it.
It has a story-mode where you can simply watch a story unfold and witness crazy and wild sex scenes. You don't even have to do anything. Just sit back, relax, and watch the hot action that will make you feel hot by just watching. As for its full game mode, you can start making choices and interacting with different characters. All these fun and wild actions will keep you on your toes and want more… with all the plenty of chances to have virtual sex in-game through this one.
PROS:
You don't need to have experience with porn games to play this one
The gameplay is straightforward and fun
Available on most platforms, including mobiles and desktops
Stunning graphics
Characters look similar to the ones in the original game
Great attention to detail — from slight movements to characters' facial expressions
It gives out free bonus videos after downloading the game
CONS:
Compared to other porn games, it can get boring
It offers fewer features compared to most porn games
Plenty of ads while in-game
---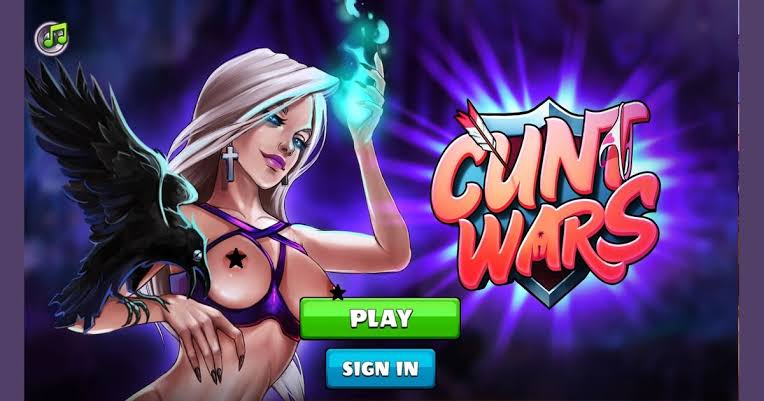 The ChickWars or popularly known as the "Cunt Wars." This is one great website name and one hell of a game. With that title, I'm very certain that they aren't fooling around, though. Hooligan Apps produced the card-based tactical application called Cuntwars. While Cunt Wars is not a conventional fighting event, it would be pretty fascinating to see two hot women duke it out in an arena —as this would be somewhat unexpected. Nothing special is required to start a game Cuntwars. All of it executes on your desktop smoothly, so you wouldn't have to install whatever unique source code.
PROS:
Amazing games
Contents for each game is fantastic
Simple to understand
Mobile browsing is smooth
Desktop playing is outstanding
CONS:
---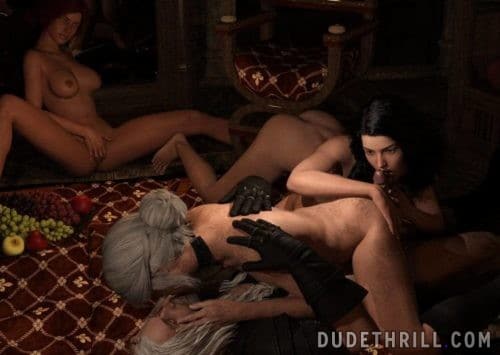 Another parody game taken from The Witcher is a naughty collection of porn games that looks realistic and fun to play at any given time. The game is so natural that you might get confused about whether you're watching a porn video or still playing a game. It is that realistic, and the good news is, this game is free to play.
The game itself is pretty much straightforward and no-nonsense. Pick your girl, the sex positions, and get down to business. As for the selection of girls, you can choose from a lot, and even with the sex positions, you can select it all to fit your liking—one reason many people like this game is its realistic features and details. Even the littlest characters' gestures look like the real thing, showing the game's incredible attention to detail.
PROS:
The game gives you a POV of the hot woman you're playing with
Full of amazing graphics that will make you feel sexy and naughty
Few to no glitches at all
Free to play at any time of your liking
It has a simple interface and is very easy to play
Don't have to be an expert to enjoy this porn game
CONS:
The story behind the game seems pretty lacking and lackluster
The game can get a bit boring after a while
---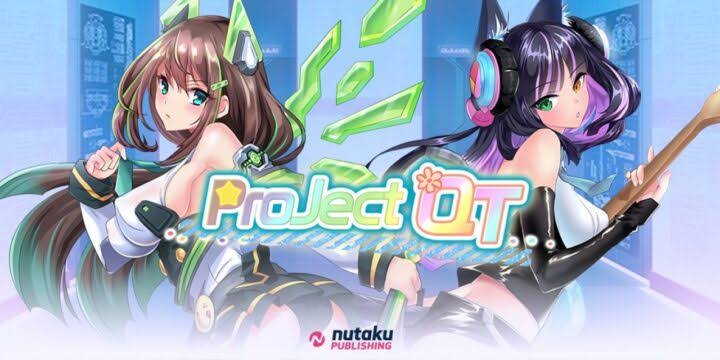 ProjectQT is a fantastic game, downloadable for android smartphones. It's genuinely confusing and impressive to most of us. But, I guarantee that you should familiarize yourself with the complex gaming concept first before you join. Indeed, patience is required. While doing this, players attempt to assemble a force of monstrous women and stop a biological disaster that has spread in the area. The story's characters' advancements bring along much hot anime romance and fighting action scenes that involve extensive warfare or non-consequential invasion.
PROS:
Hot women characters
Amazing storylines
Graphics are superb quality
CONS:
Music and sound needs improvement
---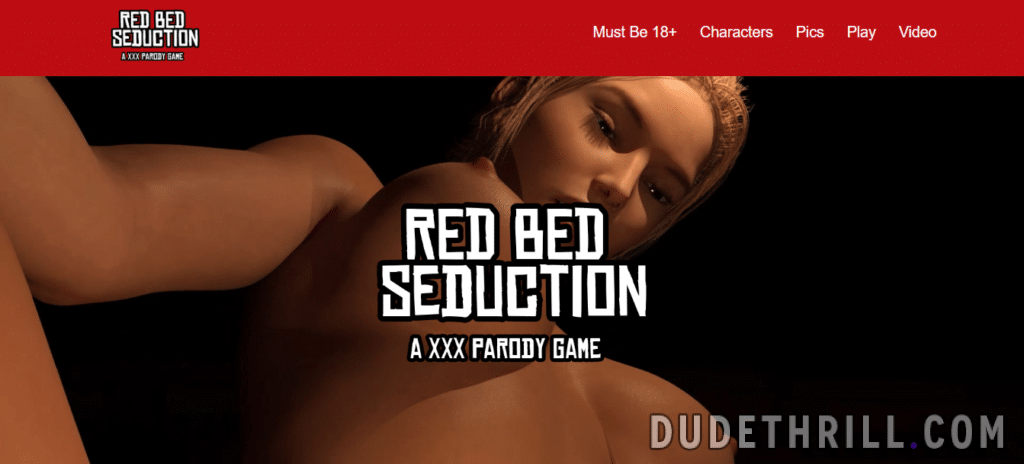 This one has a cool background story and will have you hooked right from the start. It's full of likable characters with sex scenes that are as realistic as hell. When you play this game, you will recognize that a lot of effort is spent to perfect the game. Its graphics, layout, interface, even the characters, they're all well-made. The characters have unique personalities, and that just makes Red Bed Seduction even more intriguing and exciting.
In this game, you can fuck someone for no particular reason. You will also be into lots of thinking here and there due to its complex storyline. Although you'll also need to exert effort to play this game, when you reach the sex scenes, well, they're worth the wait. It's erotic beyond imagination.
PROS:
High-quality graphics
Playing the game will make you feel like you're in some 18+ movie
The game is glitch-free and very easy to navigate
Even if you're new to such games, you won't have a hard time at all
A great storyline, unlike most porn games out there
An easy and quick registration, and it's all for free
The game can be played on many different platforms like mobile or desktops
CONS:
---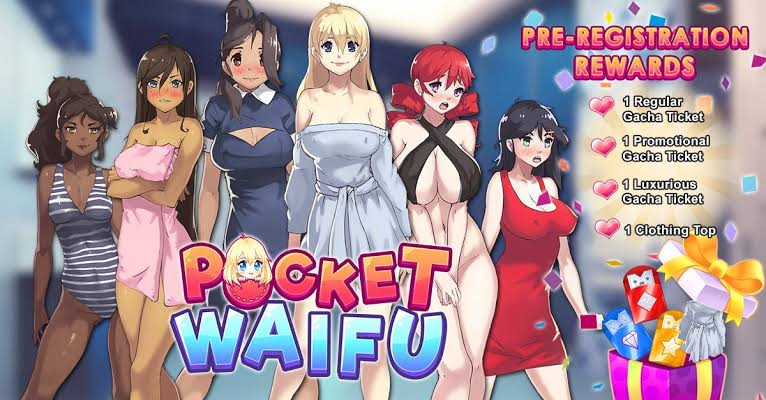 According to my research, Pocket Waifu has been one of Nutaku's top favorite computer games ever. With this game, players can enjoy a horny personal companion available to help them with whatever they need —comfort, sex, etc. There are generous things you can do here that you can't imagine doing in real life. Well, that's how porn games as suppose to be, right? Apart from excellent actions, sex is always on top priority.
PROS:
There are six mini-games available
Animation is top-notch
Characters are exceptional and matchless
You can customize your character
CONS:
You can't save game progress
---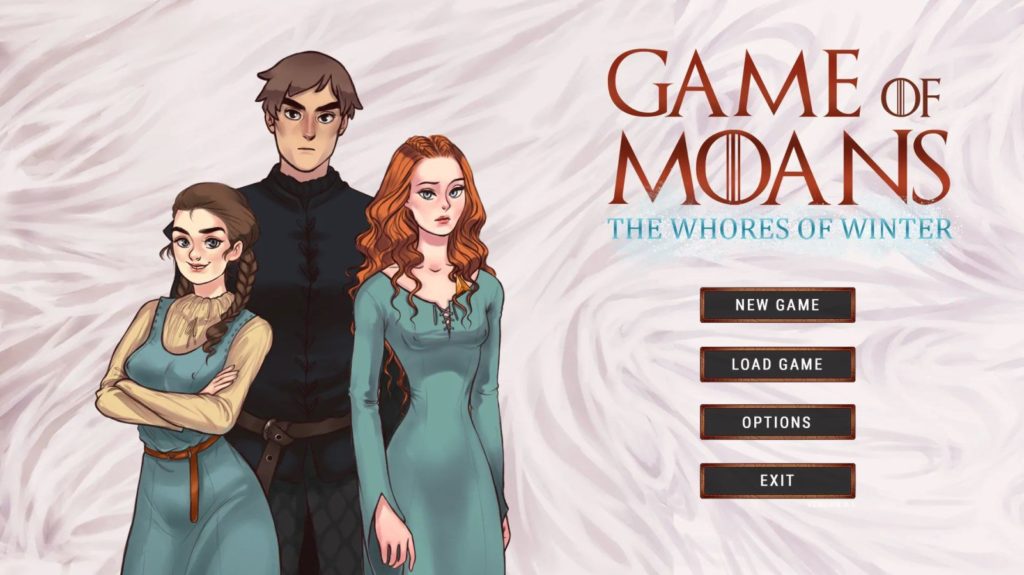 In the world of gaming, it is not new to see parody games that are loosely based on other popular movies or TV shows. We've all heard of Game of Thrones, right? So, this game is based on this hit TV series that delivers excellent action and sexual tension, making it the best alternate environment for fans of GoT. The game of Moans will surely leave fans nostalgic since they can play and interact with their favorite Game of Thrones characters. This game has become a sort of extension from the series' main storyline, with many character dynamics and pure but sexual entertainment.
This game boasts of its superb designs and crisp 3D graphics aimed to captivate audiences of all ages. Being a spin-off to that series, this game has brought in a life-like feel to every character and even resemblance to each of them, be it their body, face, or mannerisms. In this game, we can have all the fun that we want and need, and we can also choose whatever path we'd like to go, given that the game is quite sensual.
PROS:
The game is fully customizable
Players can have free control over almost anything
Players can create and experience unique moments in-game
No holds barred sexual fun
No activity is banned in this game; all sexual acts are possible
Players can find sexual satisfaction and release
Superb graphics and animations which are very realistic
The sex scenes in the game feel so real
Some stories and scenes are taken from GoT itself
It has a very solid and interesting storyline
In this game, you can fuck whoever you want
Accompanying music suits the game well
The story has an impeccable dialogue
It can be run and play on both desktop and mobile devices
No unwanted players or trolls since card details will make every player a legit one
CONS:
Not much option for language
Some of the stories are just made-up scenarios
---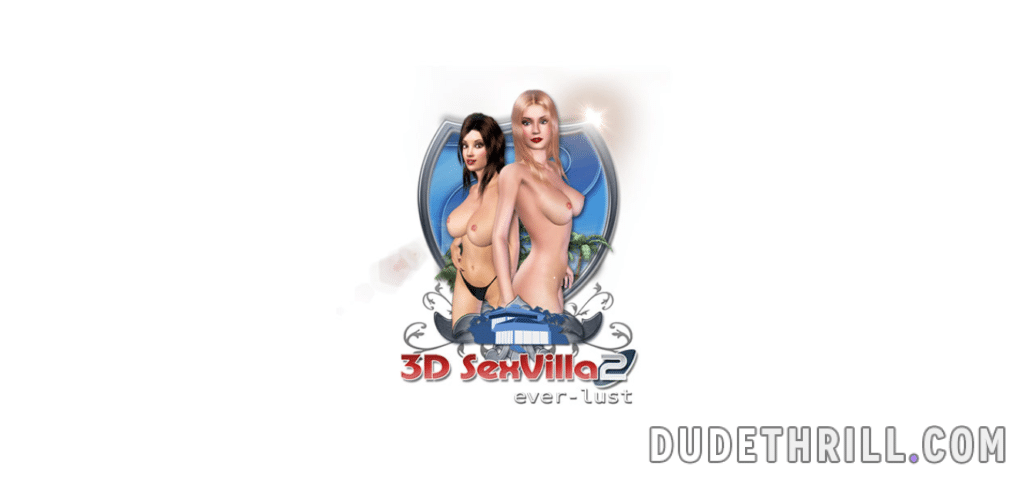 With sexy characters and intense scenarios, virtual sex couldn't get any hotter with this game. It's a bit like Sims but more adult-centered, with lots of wild sex and seductive characters, getting you hooked right from the start. It offers a varied range of customization options, making it more realistic and pleasurable. The characters can be created however you want them to look, especially with its new upgrade with the face maker feature.
In 3D Sex Villa 2, you can bang any girl, especially your ideal girl. You could also make the characters look like celebrities that you've always had a crush on. Since the game needs to be downloaded, you may use a tutorial or two for more understanding and easier access to the game interface. Although it is on the pricier side with around a $26 monthly subscription, it is still a fun and sexy game that will satisfy your senses and needs.
PROS:
Realistic gameplay with 3D characters and customization
Sex positions and locations are endless
You can experiment with your characters, from appearance to the bedroom skills
If you paid for the game, you get free access to other porn games as well
It has a story mode with super-hot action
CONS:
The functions are pretty complicated
It will take some time for you to get the hang of the game
It is pretty expensive compared to other porn games
---
Verdict
After getting an in-depth look into Nutaku, I felt that it'd be a disgrace if I had to spend my entire life in ignorance and stupidity. So without reservation, I must humbly say that this is definitely one of the most incredible porn game websites to explore and participate in. Whether through a simple website or an ingenious online game, sexy material can be obtained nearly anyplace online. But not everything has done well like Nutaku —be it the characters, graphics, concepts, and storylines.
Not only would it be fun to engage in erotic activities with stunning women, but in fact, you may experience spectacular, story-driven journeys only found in quality films while simultaneously feature exhilarating sexcapades. So, if I were you, I won't hesitate to visit Nutaku now, download games, and participate like the rest of the world.
All 10 Other Sites in This Category Worth Checking Out:
JeuxPornoGratuits & 12 Must-Visit Adult and Hentai Porn Game Sites Like JeuxPornoGratuits.com Show Me 12 Alternatives for JeuxPornoGratuits.com Have you ever daydreamed about assembling the ultimate squad of adult entertainers? Well, you're not alone in this whimsical desire, my friend. Luckily, a game out there caters to our not-so-innocent cravings. Enter the JeuxPornoGratuits site, a compelling […]