Updated on: June 6th, 2023
Sex Emulator
The Ultimate Review of SexEmulator.com Porn Game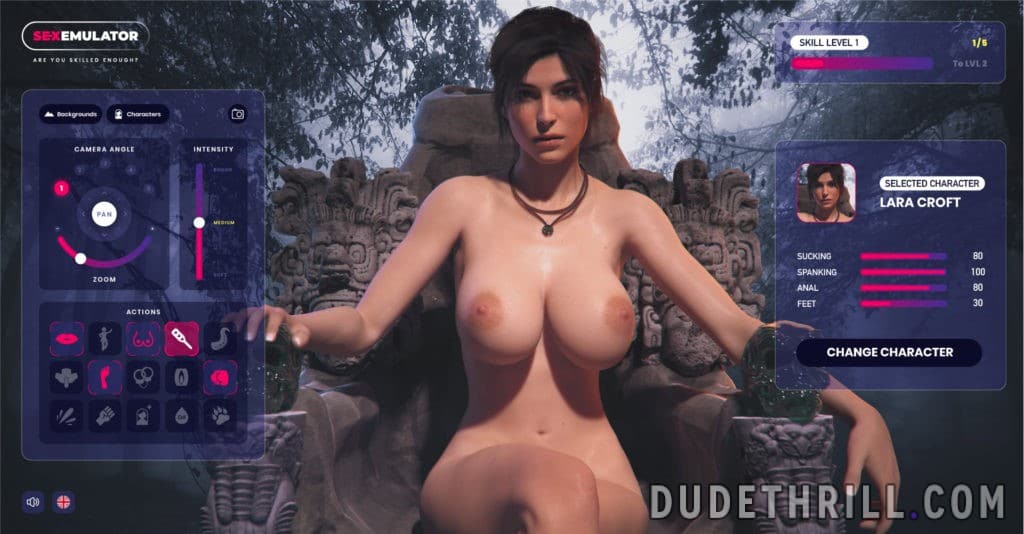 Imagine having all the sexual urges to do just about anything new and out of the ordinary things with someone yet you just can't find the perfect person who can do it with you perhaps because of the way they look or the enthusiasm they have. Bummer! Now imagine if you can create that perfect partner you have been having in your imagination, and do all the things that have been playing and replaying in your mind relieving your sexual tension just the way you want it. How cool is that? You can convert all these thoughts into reality easily and sexily with SexEmulator.com.
Not familiar? Then we are laying it all on you.
Sex Emulator is a 3D-sim porn game/site which allows you to customize your own avatar and create the sex buddy that you have always been dreaming of. As you start exploring the site, you will begin with the physical appearance of your avatar. You are allowed to play with different ethnicity, hair color, body type, the tit and butt size, and the likes. After setting up the physical attributes, you can train her with different sensual and sexual skills and capabilities. Initially, you can train her to obey you, and then you can gradually train her to do more exciting stuff such as touching herself to giving a blowjob, spanking, and even let her do BDSM. There is definitely something for everyone's preference. This site will give you a hell of a rollercoaster sex ride with the girl of your dreams, in avatar.
Navigating the Site
You can actually explore the site even as a visitor and it also offers a few features for you which are all for free. This is the more preferable option if you are not yet decided whether to be a member or not. If you have instantly decided to become a member, however, browsing the site is pretty much a walk in the park. It is a big place but you instantly know where to go like you've been there all your life. This is because the site design is really simple and aesthetically pleasing as well. Images are in high definition too. Basically, the main idea of the site is that you make your desired avatar, and then you go explore the games with your avatar and watch the video collections in store for you.
Payment and Cost
Making an account and registering with Sex Emulator is a hundred percent (100%) FREE. However, you have to read the fine prints first before hitting the register button since there may be some charges which are placed there instead of in bold. So just so you are warned of that possibility, read the fine prints. As soon as you confirm that you are of legal age, and they accept your credit card information, you are redirected to the member homepage.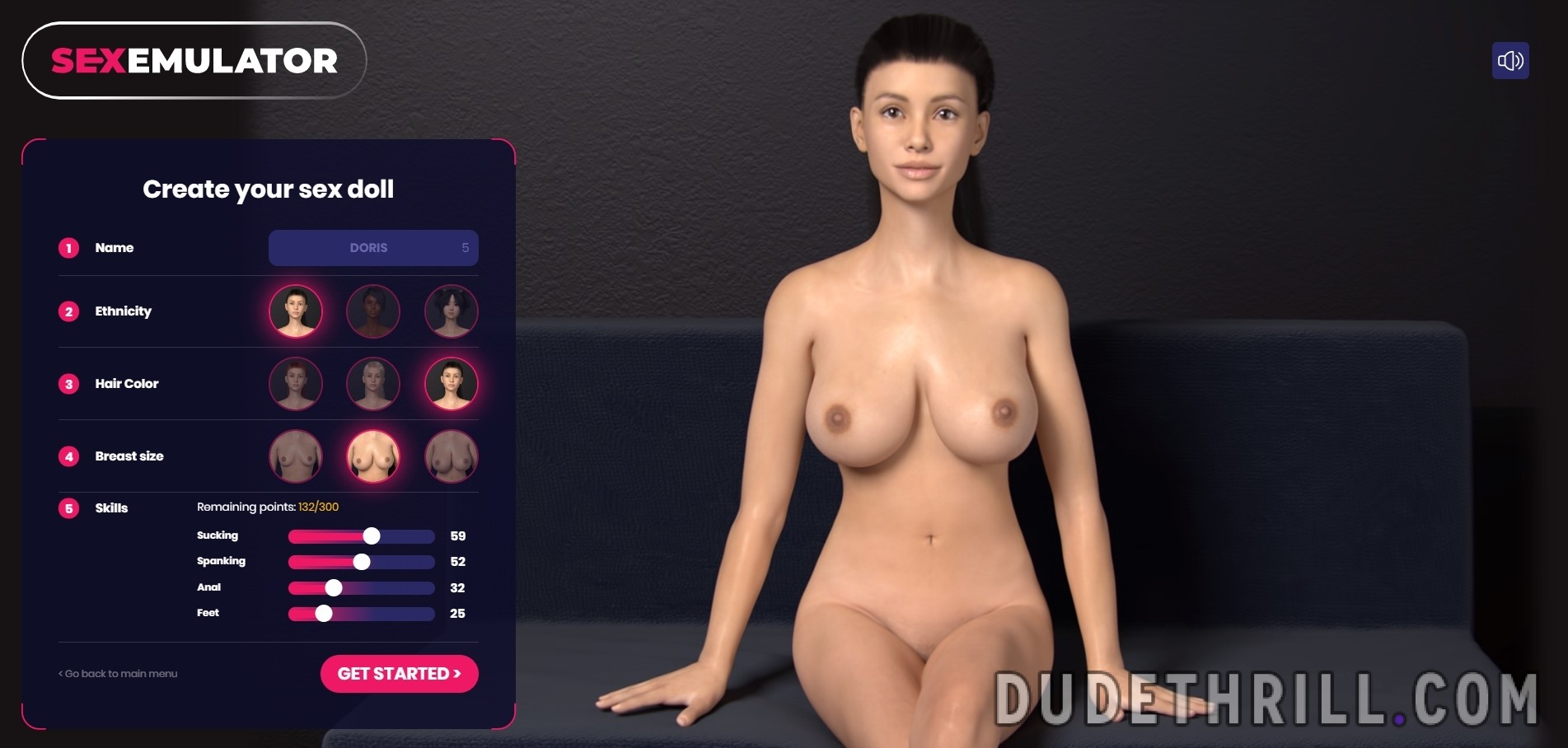 If you ever wonder about the security in case of payment, transactions made with the site are safe and so far there has been no serious issue or complaints about it. Although the payment options are limited, the transaction is not traceable. So that is another thumbs up for them.
Some games may require additional payment. There are those that an upgrade in the membership is sought by the game to unlock additional features of the said game. There are games that are only in their trial versions and payment is necessary to enjoy its full version.
SexEmulator's Features and Extras
Activities for your avatar.
Once you already have your avatar, well naturally you will be able to explore the skills that she can do. You can see the available skill level of the avatar on the right side of the page. If you can see that the level is low, it means that your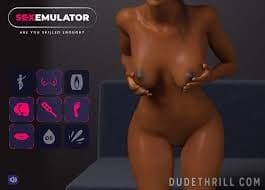 avatar needs training and practice in that certain skill. On the other hand, if the skill already reflects that it is at a high level, then it means she is good to go with that skill. Regarding the skills that she has to improve, you have to help her practice. As you continue to level up your avatar through mastery of the skills, there are new skills that can be unlocked for you to practice her. Eventually, you will have a professional avatar who can give you satisfaction more than you expect her to.
Buttons corresponding to certain commands can be seen on the left side of the page and you can choose those acts to be done by your avatar. You can then freely look at your avatar as she does the commands or you can join her and do some strokes of your liking.
One of the downsides of this, however, is your anticipation as to what your avatar can do again as she evolves to the next level. Another is the inevitable arousal since you can access the site anywhere anytime as long as you have the browsers, and lastly, choosing which game to play since there are hundreds and hundreds of games that you can try.
Freebie Games.
The membership does not only entitle you to the avatar creation and sexual exploration with your new fuck buddy, but the site also gives you free access to sexually–related games. You will never run out of things to do in this site since there are around 400 listed sex games that are parodies of other original games with titles varying from Hard Knight Rises, and Grand Fuck Auto which is a rehash of the popular game Grand Theft Auto which allows you to role-play as if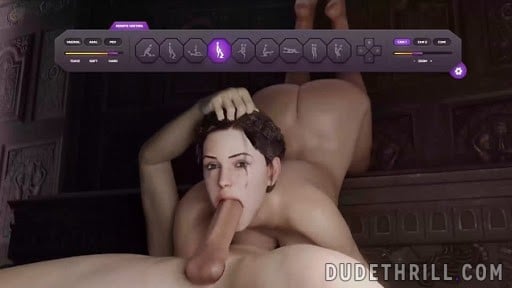 you are a gangster straight out from the prison. Another game they have is the BDSM Discipline. The game has a real high rating and for sure the people who use Sex Emulator's member's area know of this already. This one does not have much gameplay but like I said earlier, you do not necessarily go here for the gameplay but rather for the cinematic experience which is the bomb. It features a barely legal schoolgirl who arrives at a sex mansion with her uniform on. The next thing is she strips nude and changed to a more sizzling attire. In this story there is not much to do on your part and you can just sit there are do your thing as well while you just watch and relax.
The different game titles offer you a different set of gameplays depending on which games you enjoy whether the longer or the shorter versions of the game. There are also those which lack gameplay but it will surely win you with the high quality videos and sounds. New games are added to the site every now and then so you just have to keep visiting to check if there are new updates.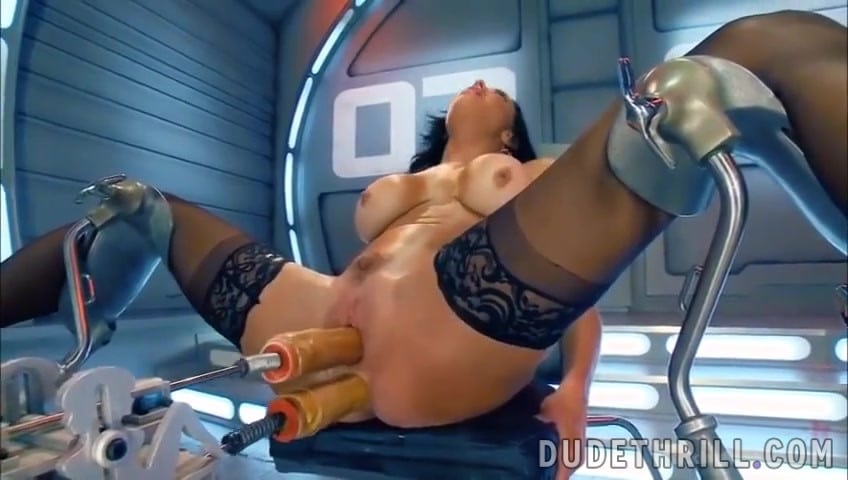 For those who are not really into video games and are apprehensive to try the site because you might get confused and all lost, you must know that their game dynamics are really simple and easy to understand. Non–gamer visitors will definitely not have a hard time doing it.
Free videos.
If you are not really into interactive adult sex games, this site still provides you with a more passive way of accommodating your libido through porn videos. Yes, you read that right. SexEmulator has a library of videos. So aside from the extra fee games, there are also hundreds of hentai videos that you can freely access which came from different third–parties. Additionally, the site membership gives you access to numerous porn videos that come with another camera account for exclusive adult movies which can be viewed through a virtual reality device.
Technicality and Compatibility
Some sites are not compatible with other browsers or devices but this site is easily compatible with your usual popular browsers such as Google Chrome, Opera, Safari, Firefox, and even Internet Explorer. To enjoy the site, there is no need to download processor and memory consuming third party software.
SexEmulator's Pros & Cons
PROS:
Incredible array of sexy games, hardcore stuff, and anything you can imagine…
Interactive games which you can enjoy
Reasonable price
Systematic page for easy navigation
Camera is positioned in a way that it gives you so much stimulation
Trial phase which is for free but already offers you so much
Customer service is commendable and addresses your concern
CONS:
There are some annoying ads on the free version
Limited categories
Verdict
It's definitely worth to try! Especially when you can preview the game and see how it works absolutely for free. Can't ask more from a sex-game.
When you are all sad and alone, you no longer need to just imagine… since Sex Emulator can now provide you with the close to reality avatars that you can make as you desire. As we already covered – it has a huge collection of porn games and videos. This site is not only for those who are bored and are looking for a companion. Those who really enjoy porn games (or haven't yet tried any) should get this site a visit. For a more mind-blowing adult sex games in all history, you should definitely check out the SexEmulator.com.
All 5 Other Sites in This Category Worth Checking Out:
Nutaku Review & 12 Best Porn, Hentai & Adult Sex Games Like Nutaku.net Show Me 12 Alternatives for Nutaku.net As the world moves along, individuals are growing increasingly comfortable with their sexual preferences. Because of this, numerous platforms are going from basic to sexual. I remember there used to be a period when popular things nowadays […]