Updated on: December 9th, 2023
Wet Pussy Games
& Best Porn, Hentai & Adult Sex Games Like Wetpussygames.com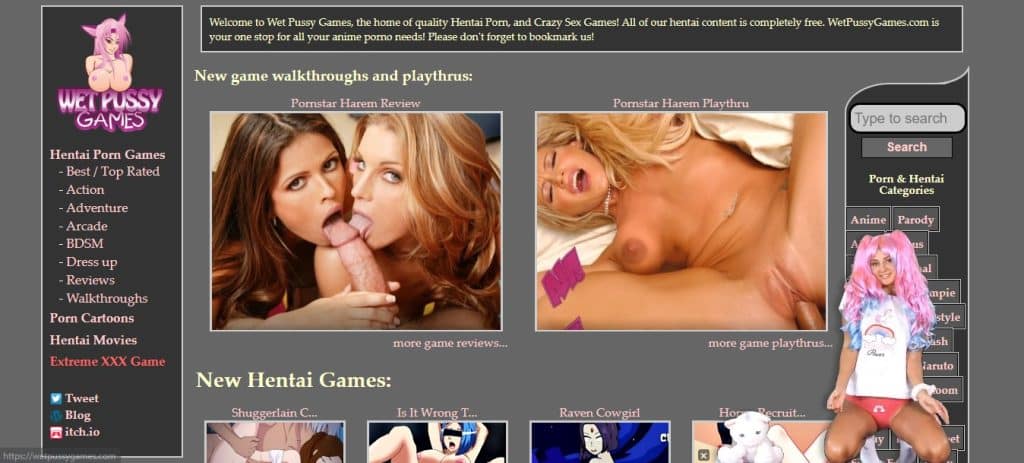 Alright, my fellow adventurers in adult entertainment, let's talk about a world where boundaries simply don't exist! In this fast-paced digital era, new sex websites appear like mushrooms after a rainy day, and innovation knows no bounds. One exciting avenue that's been gaining popularity among fans worldwide is porn gaming! Yep, you heard it right; we're talking about merging the thrills of gaming with the allure of adult content. It's like a match made in… well, not heaven, but let's say it's a match that's got folks talking!
Official URL: https://wetpussygames.com
Thanks to gaming services like WetPussyGames, the porn gaming adventure has taken off like a rocket! More and more porn gaming sites are sprouting up like wildflowers, offering gamers and pleasure-seekers a unique blend of excitement and desire. Indeed, it's a wave of innovation that's sweeping the adult entertainment world, leaving fans eager for more. Knowing all these makes me feel too excited. So let's start digging Wetpussygames.com below!
WetPussyGames: A Blend of Gaming and Porn, Creating an Entire New Pleasure
When accessing porn, most folks flock to free sites like Bees to honey! I mean, who can resist the allure of premium adult entertainment and all those fantastic website features without spending a dime? It's like a buffet of pleasure served on a silver platter, no doubt about it. But hey, let's be honest here – nothing in life is truly free, and these sites come with a catch — those pesky ads that just won't quit!
Sure, they might be fine for the cool fans, but for us serious masturbating fans, it's like a buzzkill during the hottest moments. Also, let's talk about those complete porn scenes from top premium porn studios — a rare gem to stumble upon in the vast ocean of freebies!
But hold on, my fellow pleasure-seekers; a beacon of hope is on the horizon — enter porn gaming! It's certainly like a breath of fresh air in this world of freebies and ad-stuffed porn pages. Thanks to gaming services like WetPussyGames, we've got a whole new way to indulge in adult content that's taking the world by storm!
Think about it — an irresistible blend of gaming and sensuality, creating a new realm of pleasure worth exploring. A shitload of these tempting adult gaming spots is sprouting up, promising a journey into the world of desire and excitement. So, here's to embracing the option beyond the ordinary, where fantasies come to life with every click. It's like getting a double scoop of pleasure with a side of adventure.
Wetpussygames.com Offers Porn Games Beyond What You Expect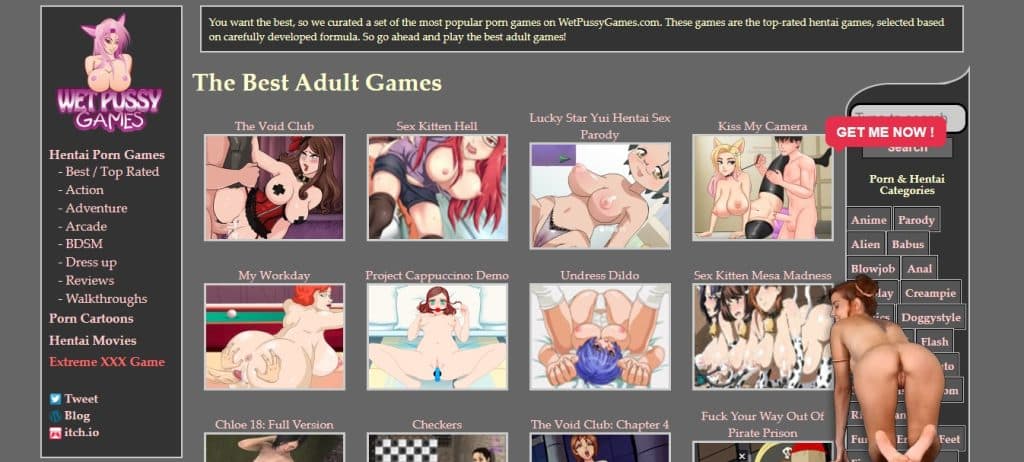 WetPussyGames is a porn game site not just about gaming but also boasts itself as the ultimate destination for quality adult games and sex adventures. Yes, you heard right, a one-stop shop for all your quirky porn desires, and the best part? It's all completely free!
As I landed on their home page, my primary reaction was a bit of a mixed bag. I've come across better-designed websites but have seen some actual design disasters. The good news is that everything's organized in cool and easy boxes, so that's a plus! You've got a neat menu on the left, ready to whisk you away to different sections of this Hentai game paradise.
Moreover, let's talk about what's on offer here. WetPussyGames goes above and beyond just adult video games; they've got a treasure trove of hentai and toon porn to spice things up! So, while we won't judge them precisely like other sites solely dedicated to sex games, we'll focus on that aspect for this Dudethrill review. After all, they've put gaming in their domain name, so that's where the spotlight shines!
All the Porn Games You Need: Different Strokes for Different Folks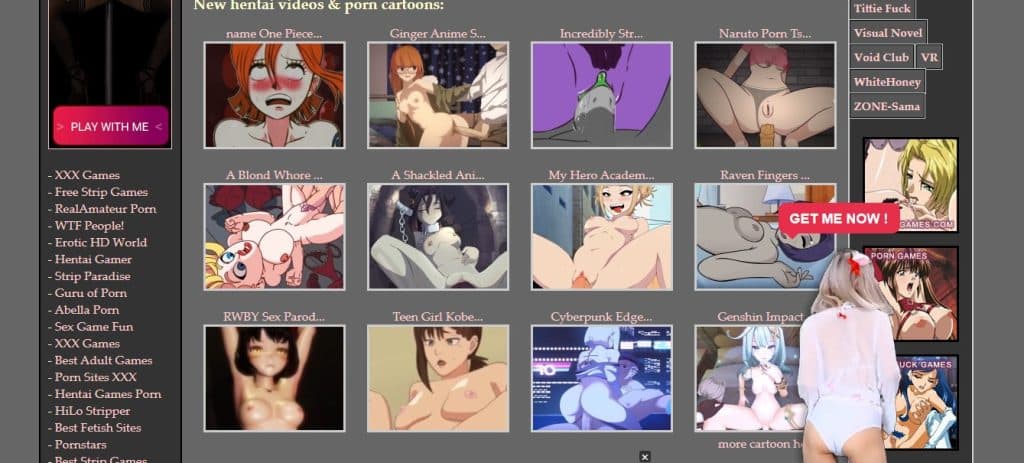 You know what they say, different strokes for different folks, right? Well, that's exactly how I feel about adult sex games. You can call me old-school, but I've always firmly believed in real people getting it on camera, and I'm good to go. I've never entirely understood the appeal of watching animated characters getting it on, be it in porn games or those notorious Hentai flicks. I mean, watching those animated chicks getting it on with animated dicks, it's like a whole different world that I never quite got into. Guess I never caught the Hentai hype train either!
I get it — to each their own, right? In fact, hentai and adult sex games are like two peas in a pod, best buddies in this alternative universe of adult content. They're inseparable, and you'll often find adult sex gaming platforms cozying up with their hentai counterparts. Most of these sites are exceptionally inspired by the hentai style, from the animation to the gameplay, and it's like a whole other dimension of desire that some folks can't get enough of.
Now, listen, you porn addicts (no judgment, we all have our quirks!); if this is your jam, then by all means, go for it! I mean, variety is the spice of life, and there's something for everyone out there, right? Like any adult entertainment, not all adult sex gaming websites are established uniformly. There's this one player, Wetpussygames.com, that's set the bar sky-high! They're like the golden standard, offering mind-blowing gameplay and some seriously fantastic game porn that'll leave you begging for more!
Equally Amazing Design and Intuitive Features for A More Pleasant Experience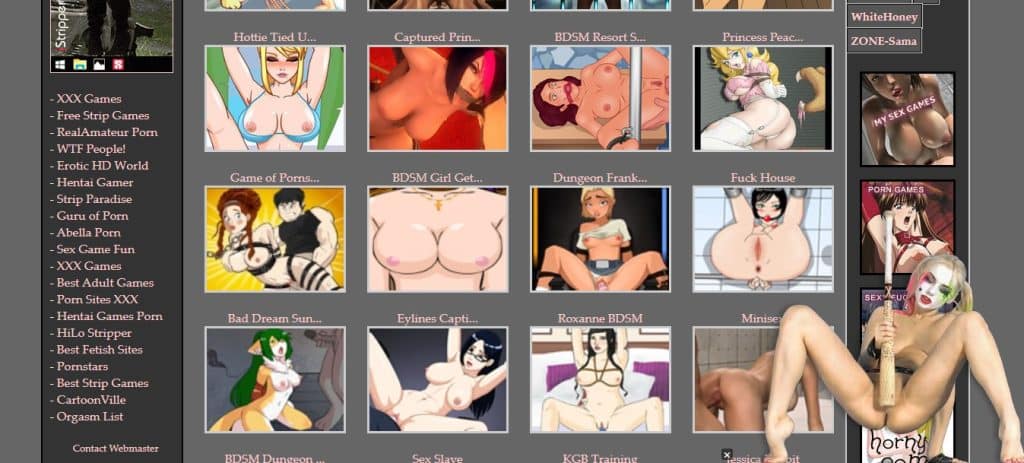 Now, let's take a gander at the right side of this page — boom, there it is, a sleek navigation box ready to lead us on a journey into the world of hentai wonders! Those thumbnails, though, they've got a bit of a mystery vibe going on. They're tiny and quite awkward when picking a game, making it tricky to know what exactly we're diving into with just a glance. Wouldn't it be great if they treated us to a little preview when we hover over them? A sneak peek to ignite our curiosity, you know?
Also, more delightful surprises await as we shift our gaze to the other side of the thumbnails! A box showcases the files of hentai games, porno, and sex videos. Now that's like a treasure map to the hottest content around! Below that feature is a directory of similar porn game websites with links, ensuring we never run out of thrilling destinations to explore.
Undoubtedly, the Wetpussygames.com site got a good grip on organization, making navigation a breeze. However, let's get real for a moment — visually speaking; it feels like we've stepped into a time machine back to the 2000s. The design has this "vintage" vibe that could use a fresh coat of paint! It's like wanting to give a makeover to a favorite old toy — a bit nostalgic, yet you know it deserves a shiny new upgrade! I guess it's time for a little sprucing up, maybe a dash of modern flair, and this site would be unstoppable!
Enjoy all The Free Porn Games You Want, But We Can't Skip The Ads at WetPussyGames!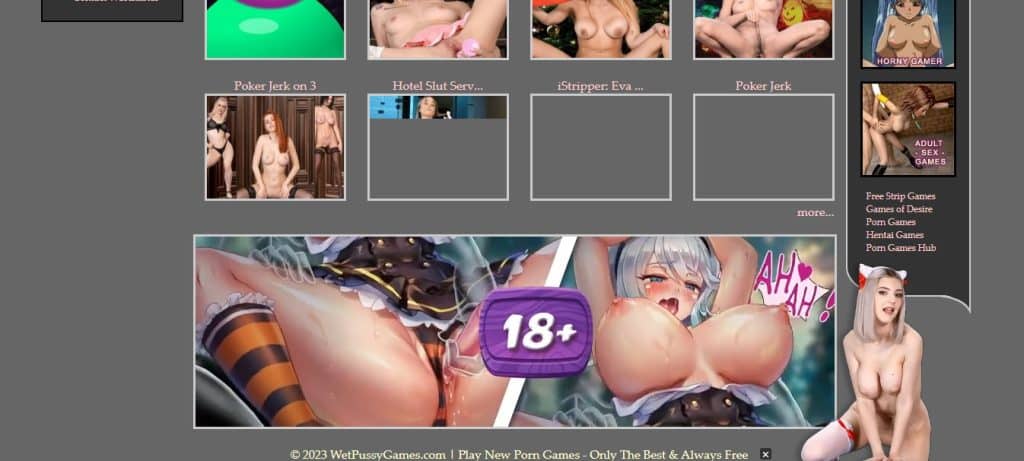 Oh, brace yourself for this one — the ads are lurking in the corners of WetPussyGames too! Ah, the disappointment was confirmed when I stumbled upon those sneaky little buggers. Now, they're not the kind that'll make your eyes pop out, but let's face it, ads are like unwelcome guests at the party — you can't ignore them! They're all about tempting you with other porn games and adult sites, and I gotta say, I'm not a fan. I mean, who is, right?
But let's be real here. Those ads are like a slap in the face when the content doesn't quite meet our expectations! I have no time to be bothered by their flashy promotions when I'm in the mood for some real quality entertainment. Indeed, it's like having a fabulous meal served with a side of pesky flies — it just doesn't sit right!
So yeah, I feel you on the hate for ads. They can be a real buzzkill, and I won't blame you for not wanting to look the other way. I mean, we're all here for a good time, and those pesky interruptions are just not welcome. Nevertheless, let's not let those ads rain on our parade entirely. WetPussyGames still has some fun to offer, and maybe, just maybe, they'll hear our woes and find a way to give us a more ad-free experience in the future.
Shitload of Porn Game Genres and Adult Content for Your Daily Fapping Needs!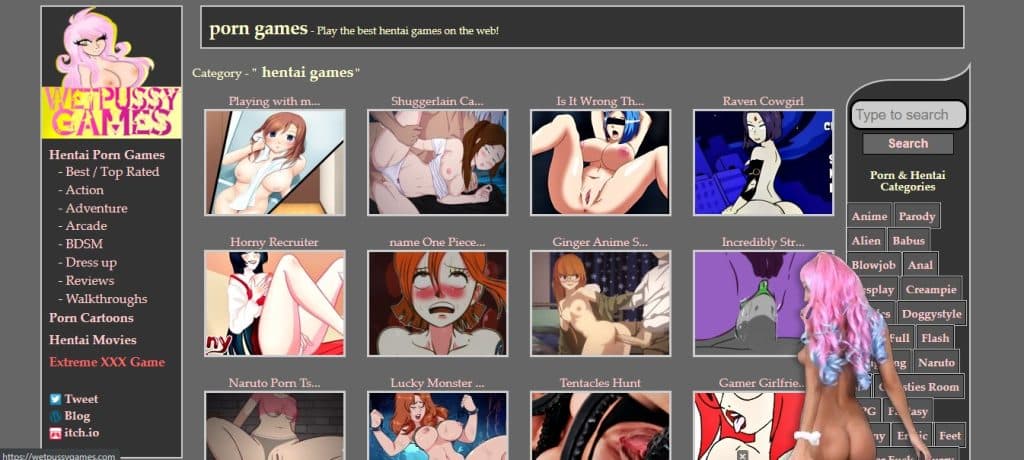 Oh boy, here comes the moment of truth — I took the plunge and tried a few games on WetPussyGames. And well, let's just say the experience didn't exactly blow me away. The initial sex game on my radar was "School of Lust," sure, the computer graphics were cool, but then again, it felt more like an interactive storybook than an actual game. I mean, you'll tap on what feels like a gazillion pages, make seemingly arbitrary decisions, and voila, you see a couple of drawings of some anime chick banging.
But hold on a sec, that's not even the best part — after this brief rendezvous, you're back to the endless clicking madness! And I gotta tell you, my patience wore thin faster than melting ice cream on a scorching day. Ain't nobody got time for that! Look, I get it, WetPussyGames might tickle the fancy of those hardcore porn game and hentai enthusiasts out there, but for those of us craving premium thrills, we might want to venture elsewhere. It's like going to a theme park expecting heart-pounding rollercoasters and ending up on the kiddie ride — not quite the adrenaline rush I was hoping for!
Nevertheless, let's not be too hasty in our judgment. If sexy Anime pictures, porn videos, and adult cartoons are your tea, this place might be your haven! After all, variety is life's spice, and WetPussyGames seems to have quite the collection to keep you entertained. So, take this Dudethrill review with a pinch of curiosity, and hey, if you're up for some fun and adventure, give it a shot! You never know; you might find a hidden gem amidst the sea of pages and clicks.
Pros and Cons of Wetpussygames.com
PROS:
Lots of porn games for free
Easy-to-use site
Shitload of content available
The games are great and interactive
CONS:
The design could be improved
Some ads
---
Best Porn, Hentai & Adult Sex Games Similar to Wetpussygames.com: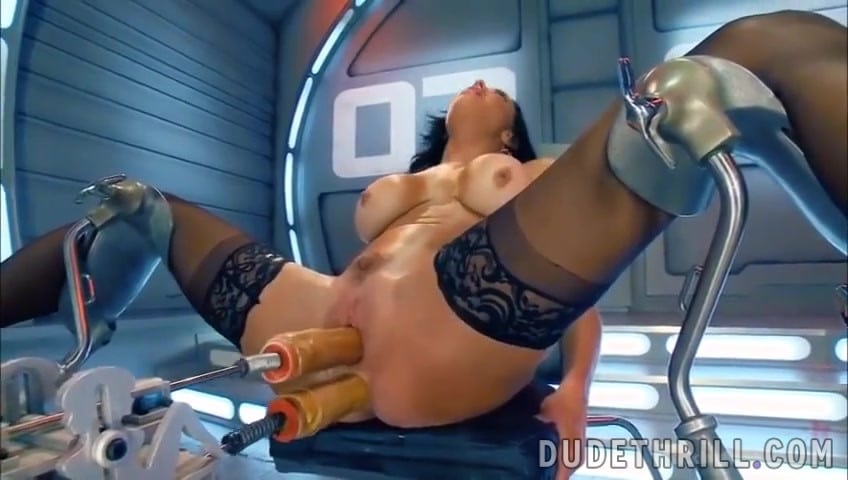 With this porn game, you can create your dream girl and fuck her all day using this sex emulator together with the extensive list of other porn games. When you download this game, you'll have to create a realistic avatar based on your preferences and she'd have every feature you want and the bedroom skills to equip with. The real fun starts when you and your girl get more intimate in a lot of sexual scenarios.
Lots of 3D interactive games are available for everyone to play at any time, and they all look super realistic that you'll get hooked and want to watch every bit of it unfold before your eyes. With the many options offered by Sex Emulator, you will never be bored playing this game and it's a bonus that you'll get the satisfaction of fucking a hot girl, which is like, every guy's dream fantasy.
Sex Emulator is free for everyone, but you'll have to enter your credit card details just so the site can confirm if you are in the legal age to play such 18+ games, which is a step that's somehow become a standard especially with anything porn-related. You can open an account for free but be careful and read each box so you won't get tricked into paying subscription costs. Although if you opt to pay, you'll enjoy more access to different games and porn sites that are not available for free users.
Here's the full review of SexEmulator.
PROS:
Well-designed game with good graphics
Has a lot of quests and challenges
Most games can be played via browser
No need to download the games as they can be used immediately
You get to design your perfect and ideal girl
Customization of your "fuck buddy" in the game is so specific, even up to her tits' sizes
The avatars made look a lot like real webcam models
Hot and realistic sound effects from hot babes
Over 400 games to choose from
CONS:
Some ads even show up while you're in the middle of a hot and pleasurable scene (in a free version only)
You'll need to pay quite a bit to enjoy more porn games and sites
---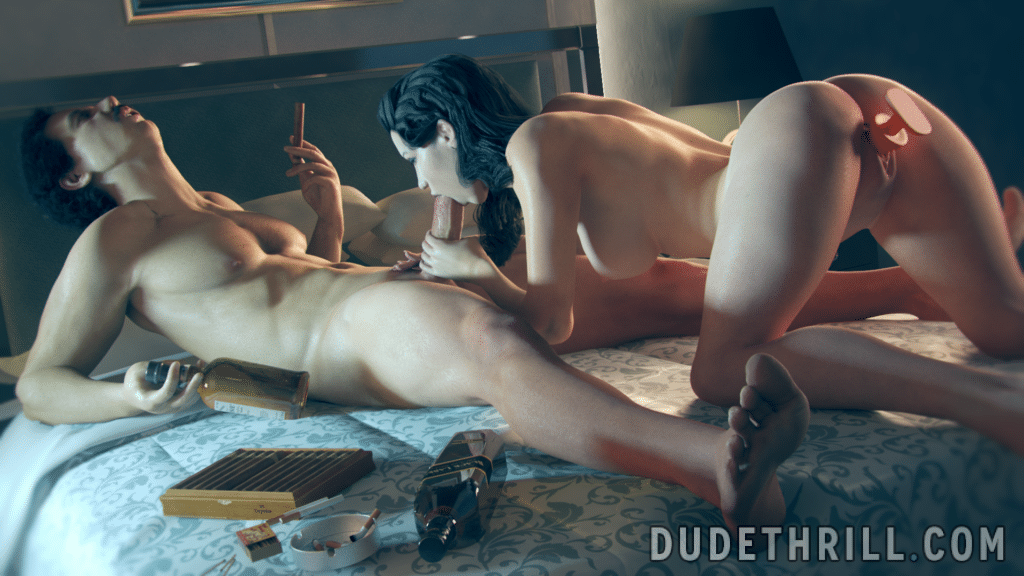 If you're looking for an adult video game, this is a must-try. It's based on the popular Netflix series, Narcos, and takes pride in getting the show's unique plot to work for them as well. The movie, which is based on the life story of Pablo Escobar, is used in this porn game but with a very endearing twist. Since he is a popular drug lord, the Escobar in NarcosXXX runs a drug cartel and has the time in the world to fuck hot girls and just participate in some wild sex with lots of fun. All these erotic contents and actions are 100% censored, making you appreciate it as the sexiest fictional plot among porn games.
It is not new for porn games to adapt or create parodies of trending movies, TV shows, and just about anything that could spark everyone's attention. Drugs and sex are a very dangerous, deadly, but irresistible combination. This game gives you the best of both worlds and discovers what's the reason behind all the hype that surrounds this game. While playing NarcosXXX, you can either become the notorious Escobar and kill enemies, deal with drugs, fuck hot bitches and become the most sought-after cocaine dealer… or you could also become the police and be tasked to catch the drug lord.
Around 1.6 million games are played per month, so no wonder that this game is hyped and a lot of people seem to enjoy it. Most of its users are from the USA, Brazil, China, India, and Germany. Although the game can be confusing at first, you'll easily get the hang of it and the next thing you know, you're already playing this game and enjoying every hot moment with pretty girls in-game.
Click here for a full review of NarcosXXX.
PROS:
An interesting adult game inspired by a Netflix Series
The game can be played for free
Engaging and interactive gameplay
Boasts of rich concepts and detailed execution
Uses 1st person POV
CONS:
Does not support downloads or any third-party apps
The game could use some more improvement
Some functionalities suddenly get lost when in-game
---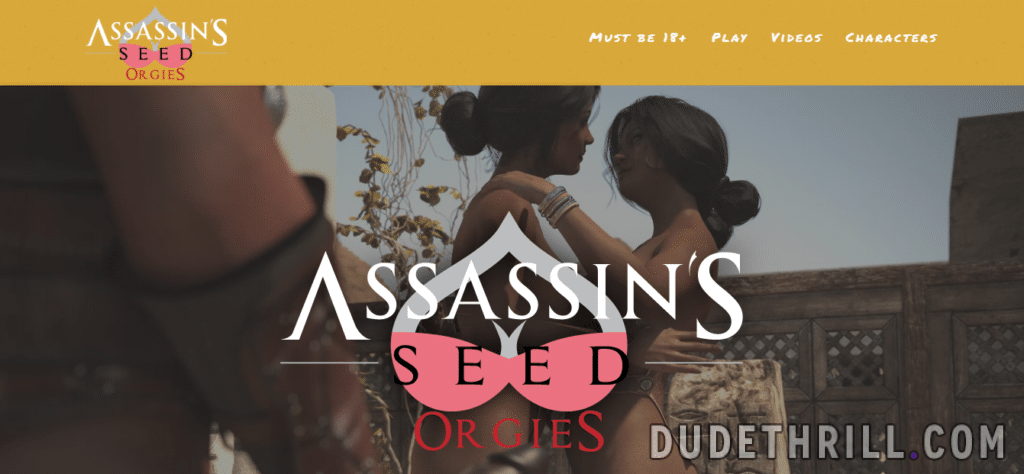 In the gaming world, we always see the popular games being parodied by other games of different genres and this one is an example. If you're an avid gamer, you must've heard of Assassins Creed Origins and this one's the parody version of the popular assassin game. Instead of being a skilled assassin like in the original game, with Assassins Seed Orgies, you'll need to hunt for beautiful and sexy women and try to have sex with them in every possible way. That's the dream, right?
The concept itself sounds fun and exciting. Who wouldn't want to have sex with beautiful girls and do it in every position and location possible? This game will bring out your sexual fantasy to the highest level and bring you into some fun acting. Although it's a parody game, it is still fun to play despite the lack of storyline behind it.
It has a story mode where you can simply watch a story unfold and witness crazy and wild sex scenes. You don't even have to do anything. Just sit back, relax, and watch the hot action that will make you feel hot by just watching. As for its full game mode, you can start making choices and interacting with different characters. All these fun and wild actions will keep you in your toes and want more… with all the plenty of chances to have virtual sex in-game through this one.
PROS:
You don't need to have experience with porn games to play this one
The gameplay is very easy and fun
Available on most platforms including mobiles and desktops
Stunning graphics
Characters look similar to the ones in the original game
Great attention to detail — from slight movements to characters' facial expressions
Gives out free bonus videos after downloading the game
CONS:
Compared to other porn games, it can get boring
Offers fewer features compared to most porn games
Plenty of ads while in-game
---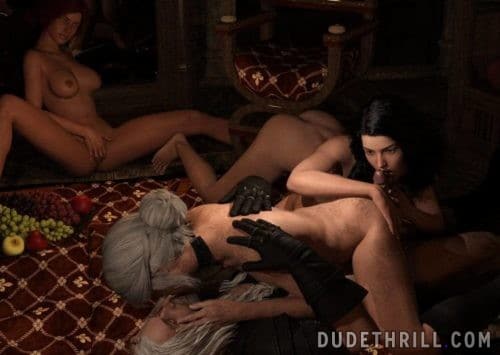 Another parody game that is taken from The Witcher, this one is a naughty collection of porn games that looks realistic and fun to play at any given time. The game is so realistic that you might get confused as to whether you're watching a porn video or still playing a game. It is that realistic and the good news is, this game is free to play.
The game itself is pretty much straightforward and no-nonsense. Pick your girl, the sex positions, and get down to business. As for the selection of girls, you can choose from a lot, and even with the sex positions, you can choose it all to fit your liking. One reason why a lot of people like this game is because of its realistic features and details. Even the littlest gestures of characters are looking like the real thing, showing the game's great attention to detail.
PROS:
The game gives you a POV of the hot woman you're playing with
Full of amazing graphics that will make you feel sexy and naughty
Few to no glitches at all
Free to play at any time of your liking
Has a simple interface and very easy to play
You don't need to be an expert to enjoy this porn game
CONS:
The story behind the game seems pretty lacking and lackluster
The game can get a bit boring after a while
---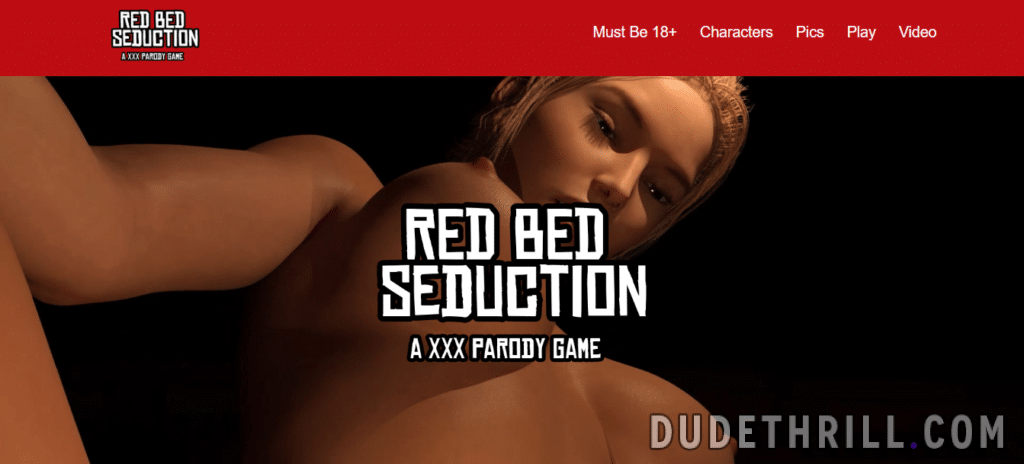 This one has a cool background story and will have you hooked right from the start. It's full of likable characters with sex scenes that are as realistic as hell. When you play this game, you will notice that a lot of effort is spent to perfect the game. Its graphics, layout, interface, even the characters, they're all well-made. The characters have unique personalities and that just makes Red Bed Seduction even more intriguing and interesting.
In this game, you can fuck someone with no particular reason. You will also be into lots of thinking here and there due to its complex storyline. Although you'll also need to exert effort to play this game, when you reach the sex scenes, well, they're worth the wait. It's erotic beyond imagination.
PROS:
High-quality graphics
Playing the game will make you feel like you're in some 18+ movie
The game is glitch-free and very easy to navigate
Even if you're new to such games, you won't have a hard time at all
A great storyline unlike most porn games out there
Easy and quick registration and it's all for free
The game can be played in many different platforms like mobile or desktops
CONS:
---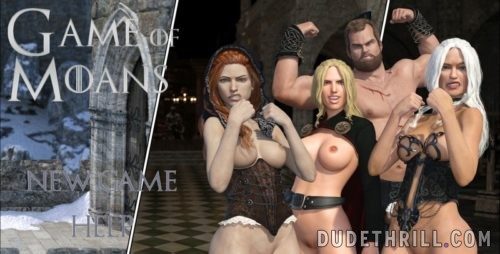 In the world of gaming, it is not new to see parody games that are loosely based on other popular movies or TV shows. We've all heard of Game of Thrones, right? So, there's this game which is based on this hit TV series which delivers great action and sexual tension, making it the best alternate environment to fans of GoT. Game of Moans will surely leave fans feeling nostalgic since they can play and interact with their favorite Game of Thrones characters. This game has become a sort of extension from the series' main storyline, with a lot of character dynamics and pure but sexual entertainment.
This game boasts of its superb designs and crisp 3D graphics which is aimed to captivate audiences of all ages. This game, being a spin-off to that series, has brought in a life-like feel to every character and even resemblance to each one of them, be it their body, face, or mannerisms. In this game, we can have all the fun that we want and need, and we can also choose whatever path you'd want to go given that the game is quite sensual.
Take a look at the full review of GameOfMoans.
PROS:
The game is fully customizable
Players can have free control over almost anything
Players can create and experience unique moments in-game
No holds barred sexual fun
No activity is banned in this game; all sexual acts are possible
Players can find sexual satisfaction and release
Superb graphics and animations which are very realistic
The sex scenes in the game feel so real
Some stories and scenes are taken from GoT itself
Has a very solid and interesting storyline
In this game, you can fuck whoever you want
Accompanying music suits the game well
The story has an impeccable dialogue
Can be played on both desktop and mobile devices
No unwanted players or trolls since card details will make every player a legit one
CONS:
Not much option for language
Some of the stories are just made-up scenarios
---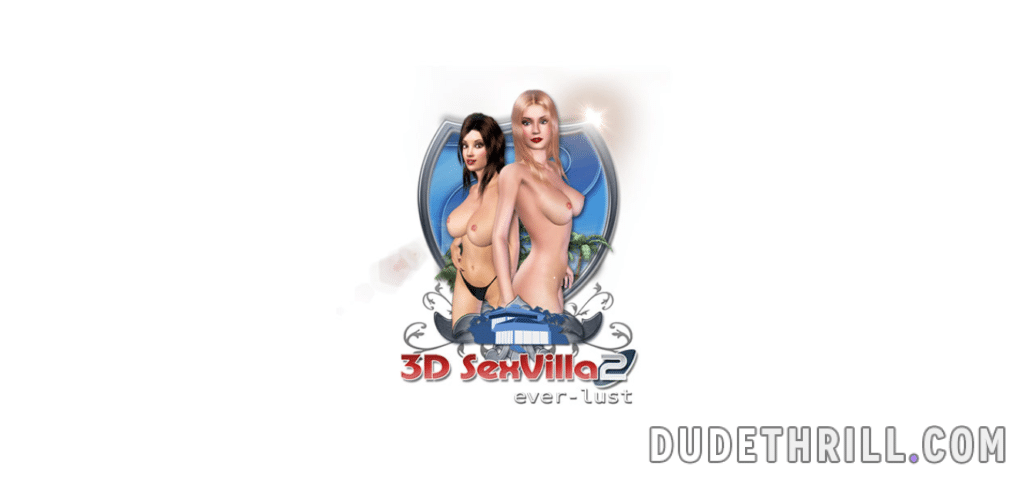 With sexy characters and intense scenarios, virtual sex couldn't get any hotter with this game. It's a bit like Sims but more adult-centered, with lots of wild sex and seductive characters, getting you hooked right from the start. It offers a wide range of customization options, making it more realistic and pleasurable. The characters can be made however you want them to look like, especially with its new upgrade with the face maker feature.
In 3D Sex Villa 2, you can bang any girl, especially your ideal girls. You could also make the characters look like celebrities that you've always had a crush on. Since the game needs to be downloaded, you may use a tutorial or two for more understanding and easier access with the game interface. Although it is on the pricier side with around $26 monthly subscription, it is still a fun and sexy game that will satisfy your senses and needs.
PROS:
Realistic gameplay with 3D characters and customization
Sex positions and locations are endless
You can experiment with your characters, from appearance to the bedroom skills
If you paid for the game, you get free access to other porn games as well
Has a story mode with super-hot action
CONS:
The functions are pretty complicated
It will take some time for you to get a hang of the game
It is pretty expensive compared to other porn games
---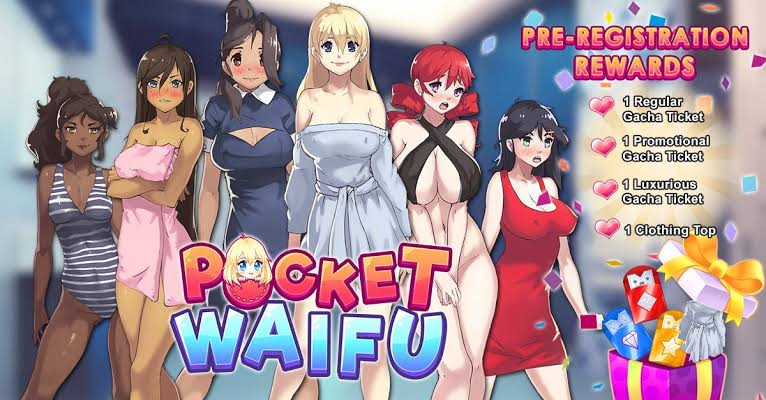 According to my research, Pocket Waifu has been one of Nutaku's top favorite computer games ever. With this game, players can enjoy a personal horny companion, available to help them with whatever they need —be it comfort, sex, etc. There's plenty of things you can do here that you can't imagine doing in real life. Well, that's how porn games as suppose to be, right? Apart from amazing actions, the sex is always on top priority.
PROS:
There are six mini games available
Animation is top-notch
Characters are amazing and unique
You can customize your character
CONS:
You can't save game progress
---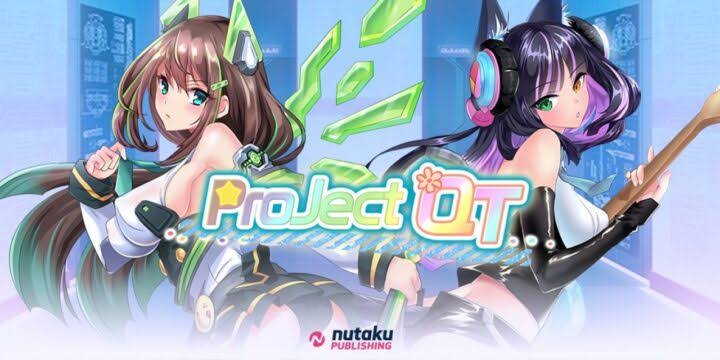 ProjectQT is an amazing game, downloadable for android smartphones. It's genuinely confusing and impressive to most of us. But, I recommend that you familiarize yourself with the complex gaming concept of this game first before you join. Certainly, patience is required. While doing this, players attempt to assemble a force of monstrous women and stop a biological disaster that has spread in the area. The advancements that characters receive in the story bring along many hot anime romance and fighting action scenes that involve extensive warfare or non-consequential invasion.
PROS:
Hot women characters
Amazing storylines
Graphics are superb quality
CONS:
Music and sound needs improvement
---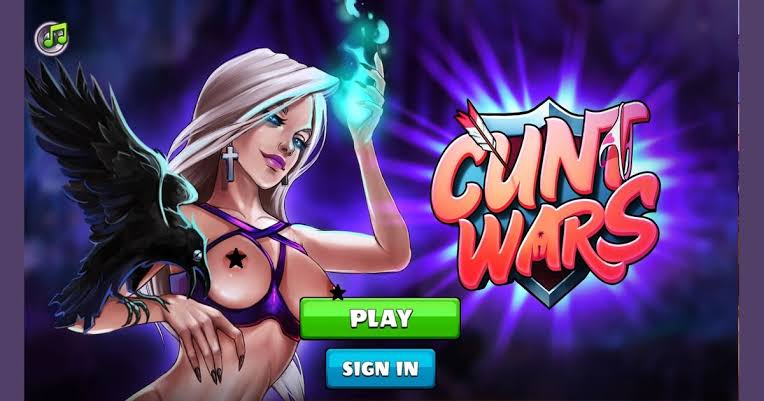 The ChickWars or popularly known as the "Cunt Wars." This is one great website name, and one hella of game. With that title, I'm very certain that they aren't fooling around though. The card-based tactical application called Cuntwars was produced by Hooligan Apps. While Cunt Wars is not a conventional fighting event, it would be quite fascinating to see two hot women duke it out in an arena —as this would be rather unexpected. Nothing special is required to start a game Cuntwars. All of it executes in your desktop smoothly, so you wouldn't have to install whatever unusual source code.
PROS:
Amazing games
Contents for each game is fantastic
Simple to understand
Mobile browsing is smooth
Desktop playing is outstanding
CONS:
---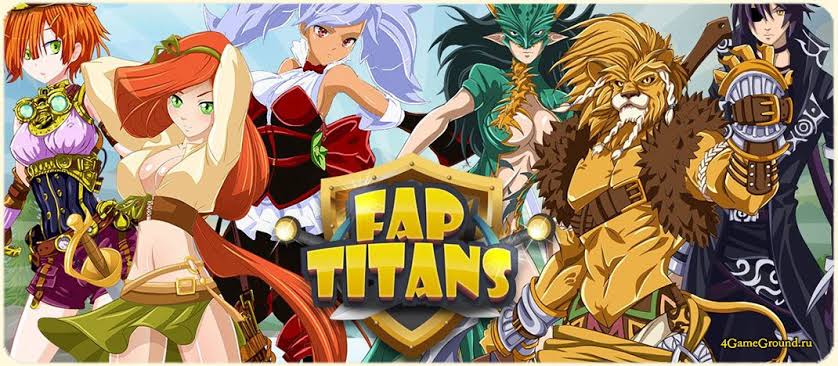 A progressive game like FapTitans are known known to many of us. Please don't feel like you have to guess everything I'm referring to, because you obviously understand since this game is not new to you (for sure). It's has a conventional fantasy setting, with big breasts thrown in for good measure. Most of the functionality of the FapTitans game is really easy and uncomplicated. It's possible to get really lost in the experience that you're no longer sure if you're viewing a porno or just enjoying the game.
PROS:
Free to use
Amazing characters visuals
Guides are available to help navigate the site
CONS:
There are few not so sexy fillers
Quite expensive for upgrades
---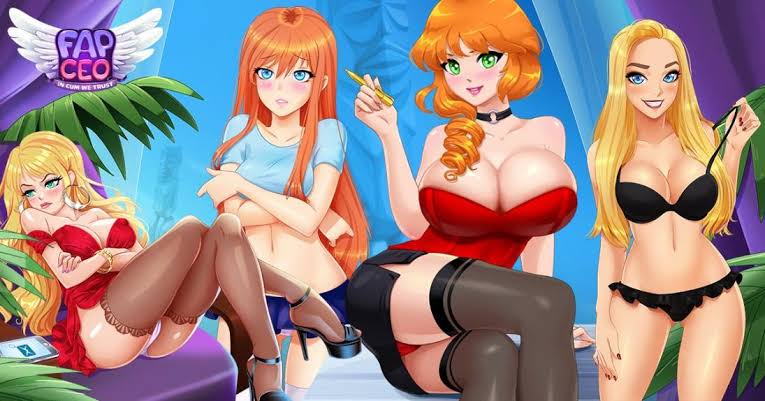 Fap CEO is my best-loved porn game. As the name of the game say, you get to become a CEO and operate your own sex cam site. The players can do hiring, training and firing hot women. It also allows you to hold meetings, make interviews, and run the company —all while enjoying live nude streaming.
PROS:
Dialogues are real-like
Amazing Hentai graphics
Game concept is superb
Some games are free to play
CONS:
Expensive in-app purchasea
Free games are limited
---
Final Words
To wrap it up, WetPussyGames might be the ticket to a thrilling time if you're an actual porn game and hentai enthusiast! This place is like a haven for all things hentai, with a shitload of content to tickle your desires. Sure, it might not be everyone's cup of tea. But if you're into immersive interactive stories with a touch of hentai flair, this place might be your new favorite getaway!
Keep an open mind and a curious spirit as you explore the depths of WetPussyGames. And remember, no judgment here — we're all just seeking that perfect spot to indulge in our fantasies. Happy gaming, dudes, and may your journey be filled with excitement, laughter, and maybe even a few pleasant surprises! Until next time, stay curious, stay open-minded, and most importantly, have a blast on your sensual gaming escapades!
All 10 Other Sites in This Category Worth Checking Out:
JeuxPornoGratuits & 12 Must-Visit Adult and Hentai Porn Game Sites Like JeuxPornoGratuits.com Show Me 12 Alternatives for JeuxPornoGratuits.com Have you ever daydreamed about assembling the ultimate squad of adult entertainers? Well, you're not alone in this whimsical desire, my friend. Luckily, a game out there caters to our not-so-innocent cravings. Enter the JeuxPornoGratuits site, a compelling […]