Updated on: March 6th, 2021
NarcosXXX
(NO BS) Porn Game Review of Narcosxxx.com
Adult video games have been around for quite some time but it's only recently that they started to tackle the right concepts that pique the attention of gamers. We have normal video games with mainstream and decent stories which also explores characters' relationships… but once these games get into the good stuff, they usually blur or censor those parts. This is where adult video games come to the rescue — it allows users to escape the crappy real world and brings you into a different one.
A new adult porn game that is based on Netflix's popular series entitled Narcos, has been capturing everyone's attention lately. The movie is based on the true-to-life story of Pablo Escobar, a Colombian drug lord, and in this popular 18+ game, he gets to run a drug cartel while fucking hot girls and just having some fun, wild sex. All that and more erotic action in this 100% uncensored and probably one of the sexiest fictional contents ever made.
The sex game industry has always been known for creating parodies of famous movies, shows, and anything that's trending, which is why NarcosXXX has been introduced to the world. If you are into online adult games, you would probably have heard of Call of Booty (taken from Call of Duty) and Grand Fuck Auto (from Grand Theft Auto). Creative versions like these never fail to keep fans entertained, not just fulfilling their hunger for games, speed, and thrill… but also getting pleasure and excitement that only such games can offer.
So, read on and discover more about this intriguing and stimulating game, learn about its best and not-so-great points, and just overall review about it. Drugs and sex are a dangerous yet irresistible combination… and in this game, you'd get to have the best of both worlds. Be ready to find out whether NarcosXXX is worth the hype. Where else can you be the notorious Pablo Escobar, knock down enemies, deal with drugs, fuck hot and mad hoes, and eventually become the number one cocaine dealer worldwide? Only on NarcosXXX, of course.
Narcos and NarcosXXX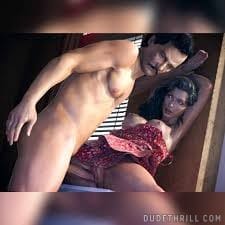 Be part of some steamy action with this new role-playing 3D simulation game, NarcosXXX. As it is based on Narcos, you will play the role of Pablo Escobar, a rich and controversial drug lord of Colombia. You'd get to "be in his shoes" virtually, as you can experience what it would be like do run from cops, dodge the law, slaughter your enemies, grow your bloody empire, and fuck hot whores and sexy bitches while doing all of that. He's called "King of Cocaine", and runs the Medellin Narcos Trafficante Cartel. You get to live the life of a famous drug lord, lie in his bed, and experience a lot of erotic opportunities, having sex with beautiful animated women, and also get involved in gang shoot-ups here and there.
The gameplay for this one is just the traditional first-person POV and lots of environment you can be in — Escobar's mansion house, brothels, Colombian prisons, and even drug labs. NarcosXXX is very addictive since it lets you follow an engaging plot with a great sideline in 3D porn. And that's all hardcore.
Around 1.6 million visitors play the game every month, with the majority of traffic coming from the USA, Brazil, Germany, China, and India. At first, the game seems pretty confusing but still with a great storyline that captures attention. Take note, NarcosXXX is developed with the popular Unity engine. Having that factor is enough to say that a game has great graphics, therefore it looks and runs great.
Narcos: Game Start!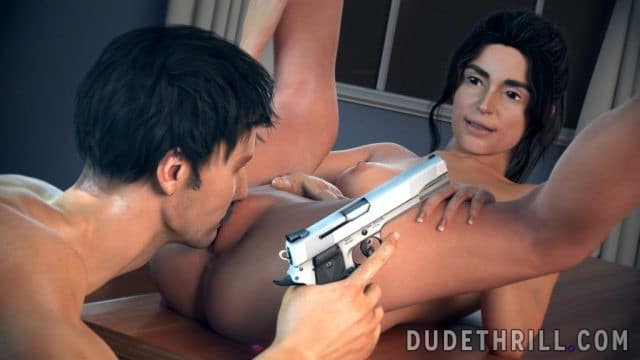 Upon loading the game, you'll choose between the "Instructions" button or start the game in the other. This adult game utilizes the standard WASD movement setup: right-click does all sorts of fun stuff (one example would be kicking doors open), and left-click will fire guns. To throat a grenade, you can press "G" and to reload, use the "R" button. These are the basic keys that will mostly be used while you are playing NarcosXXX. Not that complicated with the controls but the game still gives enough action and thrill.
First off, you'll find yourself riding a boat, and here comes a hot babe bending over, just right next to you. Of course, you get distracted and would want to have some good time, but cops would soon bust in and arrest you. The next thing you know, you're behind bars and you've got a gun in your hands. Technically, this is where things start. You get to control movements and try to make it out alive.
The gameplay isn't that bad for a newly-developed one. You can play the game just windowed or have it full-screen. Not a lot of porn games have this full-screen feature so this one is a plus
So, to try making it out alive, you'll find yourself in one location to another. You'll have to fight and take down anyone who stands in your way before you can get your hands to a key. You'll have to go through a lot of bloody fights as well as some pleasure here and there. That's just about it. You'll have to do your best and fight back to stay alive and break out for you to finds salvation. After bloodbaths, you'll start seeing girls and start fucking her. Just move the mouse left and right, just like how you do it in real life.
Come to think of it, the game isn't too long at all. Although some people are into long-ass games, NarcosXXX keeps it short and sweet. Well, no one wants to wait for so long before they can fuck some hot babe, right?
Using NarcosXXX and Its Difficulty Level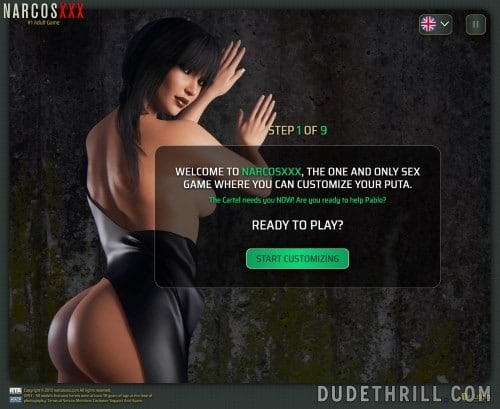 And this is where I talk about my whole NarcosXXX experience.
Upon starting the game, I was asked to verify my age via credit card details, choose my gender, and was given two options as to which side I would be playing on the Policia or the Cartel. I also had to choose the hardcore level of the game: Soft, Hard, or Shocking. Once I have successfully set up the account, I had to customize my character and get fully immersed and start taking up my role.
The game is pretty easy to navigate with the use of standard mouse controls and point-and-click functionality. The areas in the game's different environments have a variety of items with which I can fully interact with, as well as highlight every tool and objects, so I had a lot of sub-menus to select an action.
The game's premise is straightforward: I am a member of the drug cartel and must fight my way to get to the top rank. I could kill my enemies, fuck around and sleep with countless women, and ultimately, find and protect my drug empire. Of course, unless I choose to stand on the Policia's side.
At the moment, the game can be played in a beta version and I noticed that are still a few bugs here and there that need to be ironed out. Screen freezing, glitching, and even some areas where functionality gets lost. No need to download the game; it would only require Flash since it is played in-browse.
There are only a few adult games that have a difficulty level that is just balanced. Perfect for seasoned gamers and newbies alike. Unlike other games that are heavily focused on sex just because they are a sex website, NarcosXXX dared to be different and I can say that they did a good job with that. This game is not too hard, but it is not that easy, either. You just need to control well, think, and be alert
NarcosXXX And Its Costs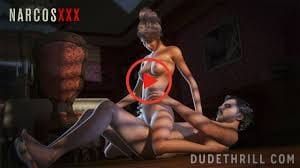 The gameplay is free; no software to be downloaded but I was asked for my credit card details to avail of a free 2-day trial for one premium porn site. If the free trial is not canceled within 48 hours, they will automatically renew the subscription which costs $39.95/month. Giving out the card details is the only way to verify my account so I didn't have a choice and didn't really mind TBH.
An additional bonus offer for trials to both eroticDVDsonline.com and XXXHDvault.com, with prices of $39.94 and $49.95, respectively, will also be automatically charged unless canceled. But luckily, I was able to opt-out of these add-ons. These are sites known for their features and services, so imagine just playing the NarcosXXX game, and the next thing you know, you get your hands on to the unlimited supply of porn games and videos.
Signing up to NarcosXXX.com gave me access to more HD adult games, various porn networks, and even a free webcam account. For these items, there were no additional charges and hidden fees at all. I'm talking about having access to more than 200 games with various niches, so with all of these choices, I could pick one that is suitable to my gaming tastes. Also, this doesn't just apply to games since over 1000 adult DVDs are available whenever I want some sexy action. Although don't take the "DVD" literally; that's just going to be streaming porn videos in regular or HD quality.
The Verdict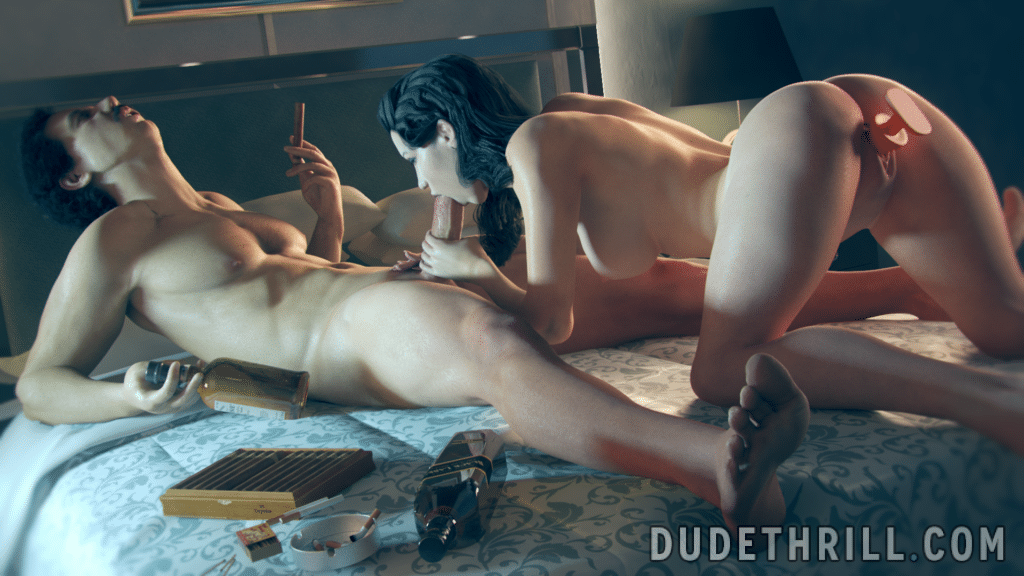 It's understandable that the game still has some bugs and glitches that need to be fixed; it's a new game, after all. And just like how Pablo Escobar was the most controversial and hunted down man on the earth, this game has a huge potential of going big (just like how well the series went). The concept itself is rich and very detailed, which is unlike most games nowadays, offering lots of action for players.
For Grand Theft Auto fans, this NarcosXXX game is a treat since they have lots of similarities and have the same team working on both graphics and gameplay. Some areas which probably didn't appeal to me is the audio and music.
There are also points where gameplay would falter and action seems to stop, but I used it as an opportunity to spend more time with hot women and lay low on enemy battles. Of course, I'm not familiar with real-life drug deals and the whole narcotic world but it looks like Escobar maybe had lots of time in his hands unlike the one shown on Netflix.
I also find the porn subscription services… wise. It's like telling users to just "go for it while you're at it". Since the game is undergoing some changes from time to time, users will tend to get bored especially if they spent quite some time on the game already. But no worries since I already have a lot of hardcore porn to fall back on, in case I want something more fun and pleasurable, in the truest sense of these words. Also, I have the option to cancel subscription anytime so it isn't like getting shoved in our throats but we're just given these heavenly options.
To sum it up, I like NarcosXXX and am looking forward to more development from this game. It still has a long way to go before it can hit jackpot and become one of the mainstream games but as early as now, it already hits some sweet spots, with great graphics and animation, together with the unique and hardcore appeal that could be rivaled by porn studios only. It would be cool to see all the existing bugs and glitches to get ironed out, improving the user's gameplay experience.
PROS:
Interesting adult game based from a famous Netflix series
The game is FREE initially!
Engaging and interactive gameplay
Short but decent story
Has a rich concept and very detailed execution
Drugs, breaking the law, killing enemies, and sex in one game — perfect!
Uses traditional 1st person POV
Fullscreen is enabled during games
No downloads, no third-party craps, no risk of getting viruses in your PCs
Special access to premium porn sites and games upon registration
Difficulty level for the game is pretty fair and balanced
Unity engine holds well together and the graphics are great
Both oral and penetrative sex is possible in the game
CONS:
Some bugs and glitches here and there
Annoying music and sounds
Unrealistic number of firing materials especially grenade
Game is still in Beta version
Functionality sometimes get lost while in-game
Known bugs when Google Chrome is used
The game page is just a regular HTTP site so it's not SSL-encrypted
So.. all in all, even with some downsides – I really recommend registering and exploring the game. After all — you have nothing to lose and the gameplay is surely thrilling and arousing as you can see from the screenshots.