Updated on: December 4th, 2023
Visit Mama
& Top-12 Free Sex Games Like VisitMama.com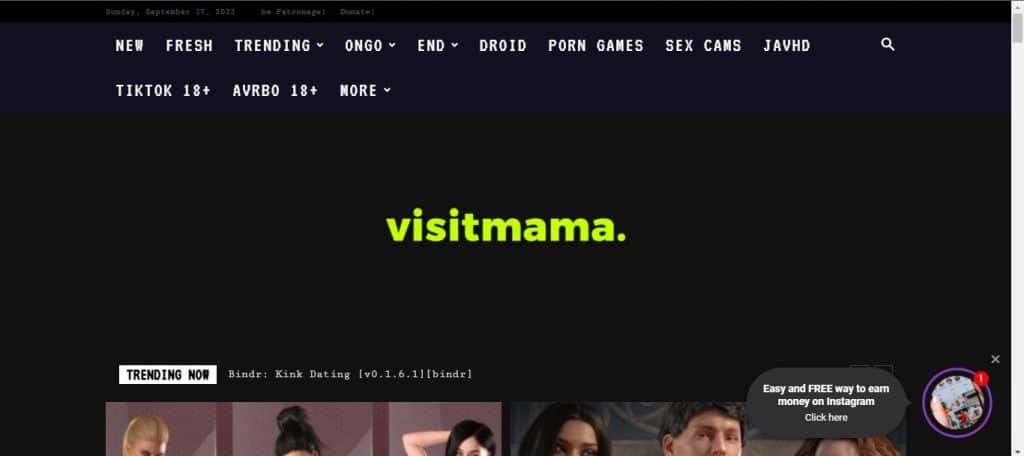 Let's take a wild trip down memory lane, shall we? Remember those good old days of swapping cheat codes and gaming tips with your pals? Fast forward to today, and your interests might have shifted from joysticks to, well, different kinds of joysticks. One joystick collects dust while the other works overtime if you catch our drift. That's where VisitMama steps into the picture. Better prepare yourself for a thrilling journey through VisitMama, where gaming memories meet a whole new level of excitement. It's like a nostalgia-infused rollercoaster ride with a spicy twist. Let's dive in!
Official URL: https://www.visitmama.com
VisitMama: Combining Top-notch Adult Content and Thrilling Gaming Experience
Now, picture this: if you've been out of the gaming loop for quite some time or you're just taking your first steps into the gaming scene, it can be like stepping into a bustling amusement park without a map. I mean, there's a colossal array of games out there, and each one promises an adventure you won't soon forget.
Now, I wouldn't want my pals who have a penchant for adult entertainment to feel like they're lost in a pixelated jungle. So, consider me your trusty guide on this quest, shedding light on the mind-blowing erotic gaming experiences while keeping those shady, cringe-worthy game sites in the shadows where they belong.
But wait, there's a twist in this adventure! I've stumbled upon VisitMama, a site like the ultimate treasure chest, combining the best of both worlds – top-notch adult content and thrilling gaming escapades, all wrapped up in one tantalizing package. It's like finding a hidden gem in a sea of pebbles, my friends.
Not Your Low-Class Game But An Experience You'll Never Forget
Dudethrill is on a mission that takes us to VisitMama. But before your imagination runs wild, let me clarify – it's not a hub for hot stepmom fucking; instead, it's a gaming paradise with a naughty twist. Think of it as GameFAQs with a seriously spicy upgrade.
So, what's the deal with VisitMama, you ask? Well, it's like the treasure chest of porn gaming websites, and it's here to cater to your gaming desires in the most adult way possible. Imagine a world where you can dive into the latest and greatest porn games while having all the insider info at your fingertips. We're talking step-by-step walkthroughs to conquer those digital challenges, crystal-clear download instructions, and even character guides to help you navigate the virtual landscape.
Certainly, it's a place where your gaming fantasies can get as wild as your imagination allows, and VisitMama is your trusty guide on this exciting journey. Indeed, this is not your run-of-the-mill gaming site but a portal to a world where pixels and pleasure collide. What a game!
No Match on VisitMama's Interface, With a Front Seat on the Wild Porn Gaming Adventure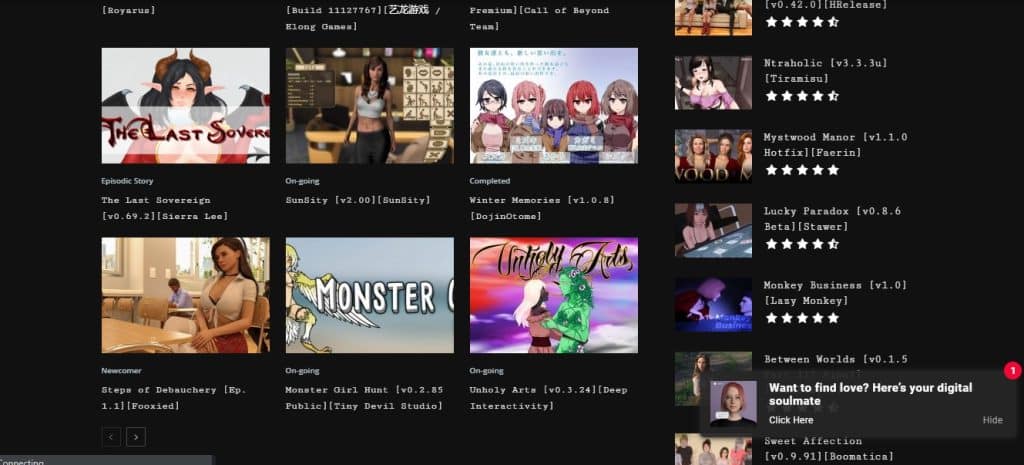 Ah, let's take a wild ride into the world of adult games, shall we? Now, I've come across my fair share of these digital playgrounds, but VisitMama stands out like a unicorn at a petting zoo. They've gone for a standard blog style that's so retro-chic that it practically oozes badassery.
Imagine this: You land on VisitMama main page, and what greets you is a color scheme that's as bold as a superhero's cape. It's all about the dark-toned colors that set the stage for a relaxed vibe. The main menu? Well, it's a blast from the past. It's like stepping into a time machine, but instead of Marty McFly, you've got many porn games and other tempting categories.
But here's the kicker – the site doesn't stop there. Nope, they've got a vibrant brand logo that's so cool it could moonlight as the site's actual brand logo. It's like the secret sauce that ties the whole theme together. And just below that, there's a ticker dishes out the juiciest trends on the site, like the latest gossip in a digital high school hallway.
Finally, as the opening act of a blockbuster movie – it's setting the stage for the main event. VisitMama's homepage is where the real action unfolds, and trust me, you won't be disappointed. It's a rollercoaster of emotions, and you're in the front seat!
VisitMama is Loaded With Happiness and Content!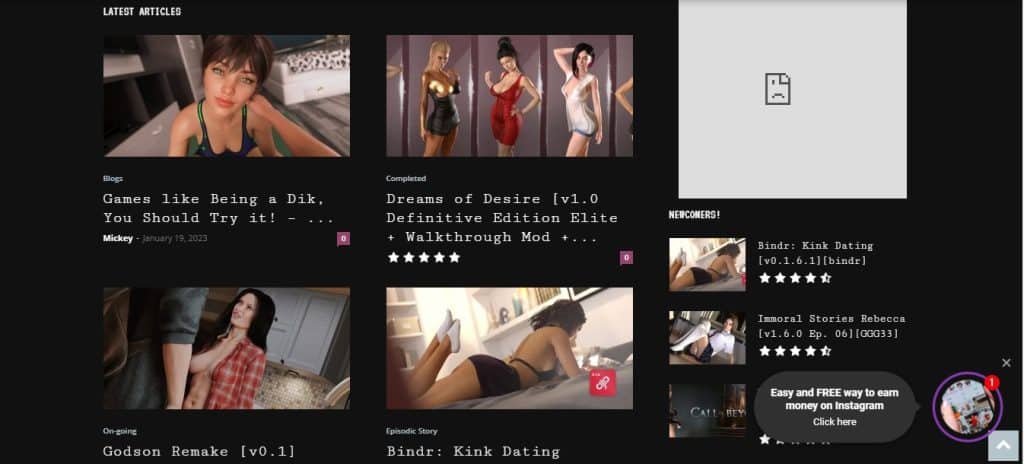 Let's take a saucy detour to VisitMama, the ultimate playground for Western porn game enthusiasts, leaving those other Asian adult games in the rearview mirror. Also, FYI, this spicy porn gaming page has been doing its thing around early 2021, and oh boy, has it been cooking up a storm of content!
But here's the kicker – VisitMama isn't just about games; it's like a point for wild and raunchy adult game lovers. In fact, there's a lively bunch of enthusiasts visiting and doing reviews of available games here. Think of it as a gathering of food critics, only they're reviewing something more… stimulating. Also, let's not forget the vibrant comment area, where discussions sizzle hotter than a frying pan.
Meanwhile, let's talk variety. For everybody's information, this site also has its collection loaded with articles delving into the world of porn gaming. You name it, they've got it, from spicy interracial adventures to fantastical realms that'll make your imagination run wild. Woah!
The VisitMama Creators are Cooking Up A Shitload of Content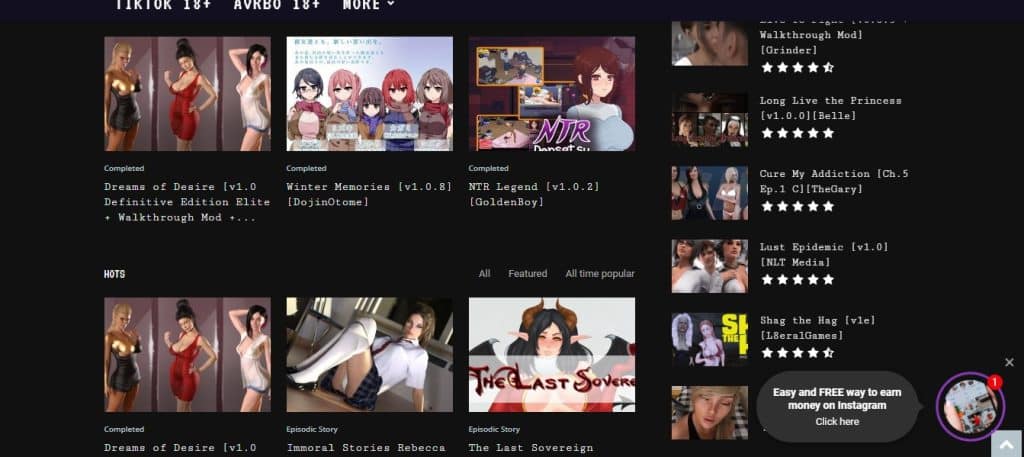 Just a quick peek at the "Popular" area of this site had me rubbing my eyes in disbelief. Can you believe it? There are thousands upon thousands of porn articles waiting to be uncovered across the entire platform! I mean, that's like stumbling upon a collection of content that stretches for miles. It's like finding a secret stash of chocolate bars you didn't even know you had. Also, the dudes running this show are head over heels and deeply in love with the wild world of porn gaming!
So, imagine this as a grand expedition through a jungle of gaming delights, where every corner hides a new adventure. Certainly, the feeling is like being a kid in a candy store, but instead of sweets, you have a shitload of pixelated passion to sink your teeth into. The excitement is real, dudes!
Of course, let's give credit where it's due — the passion oozing from this site and its creators is more palpable than a sizzling hot pizza fresh out of the oven. They're like the enthusiastic chefs of the porn gaming world, cooking up a storm of content that'll leave you hungry for more.
VisitMama's Missing Piece I'd Like To See Soon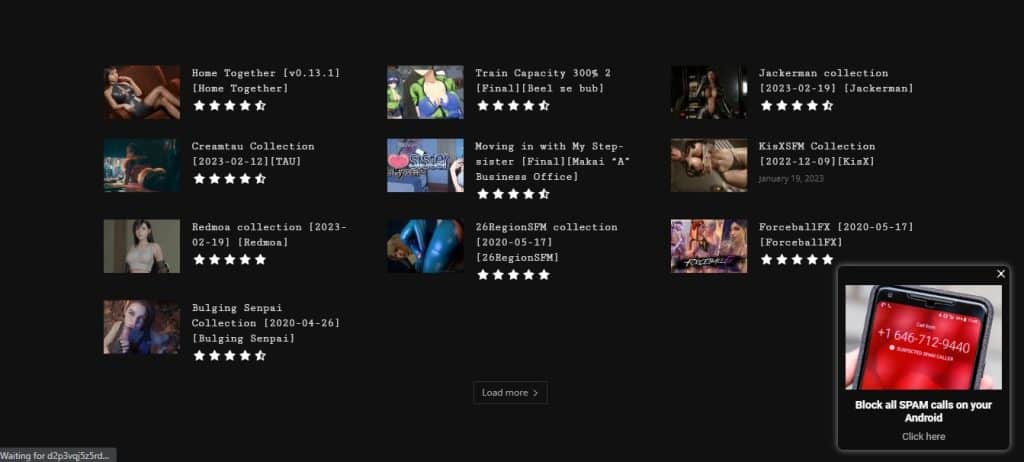 Finally, let's address the elephant in the room regarding this site – the missing "About" section. Now, it's like stumbling upon a hidden treasure chest without a map or a clue about what's inside. Sure, there's a bit of info on the bottom page that gives you the basics, but come on, we crave more!
Just imagine you're a newcomer, fresh off the boat, and you've got questions. Where do you go? There's no designated "About" section to spill the beans. It's like landing in a new city without a guidebook, and that's no fun. So, here's the deal – this site needs an "About" page that's front and center, easy to find, and as inviting as a warm hug. Who's steering this ship? What sets this place apart from the rest? What are the must-see spots that all newbies should explore?
VisitMama's Articles are Well-prepared Gourmet Meal For Your Gaming Appetite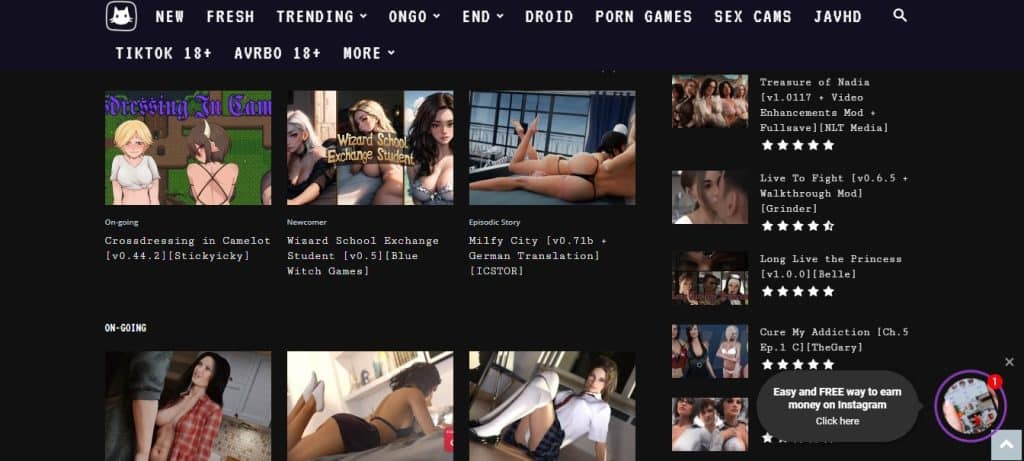 You won't believe how these VisitMama articles are served up – they're served as well-prepared gourmet meals for your gaming appetite. In fact, the wordsmiths behind them have a knack for dishing out all the vital tidbits you crave. It's like having a trusty GPS in porn gaming, guiding you through character guides, showing you the secret passage of any game for numerous gadgets you have, and providing detailed walkthroughs for every nook and cranny of whatever porn games you'd like to check out.
Also, the VisitMama writers are like wizards conjuring up magical scrolls filled with game-changing insights. They have this uncanny talent for sprinkling just the right amount of stardust on character guides, making them pop with personality. And when it comes to game downloads, they've cracked the code, making it a piece of cake.
It Has a Community Where You Can Geek Out and Laugh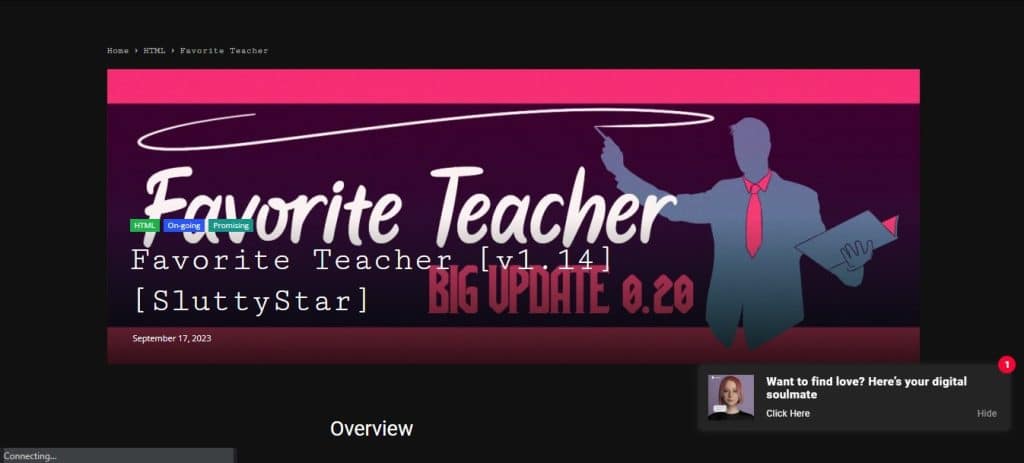 VisitMama is like a bustling digital tavern filled with hardcore online gamers. These dudes aren't just here to play; they're all about sharing their gaming passions in the lively comment sections. Think of it as a raucous roundtable discussion, but instead of knights and dragons, they're diving into pixelated realms of pleasure.
Now, why is this a big deal, you might ask? Well, it's like having a bunch of gaming buddies ready to spill the beans on their beloved porn games. Whether you're contemplating diving into a new virtual adventure or already neck-deep in one, these folks are your comrades in arms. They're the ones who'll give you the lowdown on what's hot and what's not.
Also, here's the fun part: this isn't your typical rowdy online crowd. Nope, they're as friendly as a pack of puppies. Imagine being in a virtual room with fellow gamers as excited to share their experiences as they are to hear yours. It's a community where you can geek out, laugh, and swap stories about your digital conquests.
Pros and Cons of VisitMama.com
PROS:
Interface and navigation features are top-notch
The community is active and friendly
Amazing games
Shitload for articles
CONS:
No About section for newcomers
---
Top-12 Free Sex Games Similar to VisitMama.com: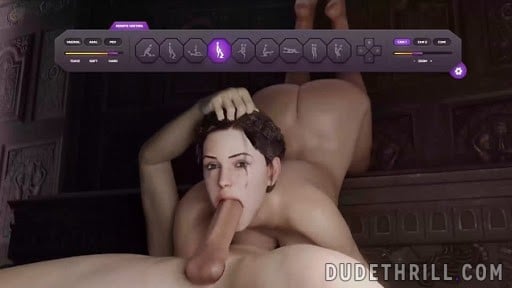 With this porn game, you can create your dream girl and fuck her all day using this sex emulator together with the extensive list of other porn games. When you download this game, you'll have to create a realistic avatar based on your preferences and she'd have every feature you want and the bedroom skills to equip with. The real fun starts when you and your girl get more intimate in a lot of sexual scenarios.
Lots of 3D interactive games are available for everyone to play at any time, and they all look super realistic that you'll get hooked and want to watch every bit of it unfold before your eyes. With the many options offered by Sex Emulator, you will never be bored playing this game and it's a bonus that you'll get the satisfaction of fucking a hot girl, which is like, every guy's dream fantasy.
Sex Emulator is free for everyone, but you'll have to enter your credit card details just so the site can confirm if you are in the legal age to play such 18+ games, which is a step that's somehow become a standard especially with anything porn-related. You can open an account for free but be careful and read each box so you won't get tricked into paying subscription costs. Although if you opt to pay, you'll enjoy more access to different games and porn sites that are not available for free users.
Here's the full review of SexEmulator.
PROS:
Well-designed game with good graphics
Has a lot of quests and challenges
Most games can be played via browser
No need to download the games as they can be used immediately
You get to design your perfect and ideal girl
Customization of your "fuck buddy" in the game is so specific, even up to her tits' sizes
The avatars made look a lot like real webcam models
Hot and realistic sound effects from hot babes
Over 400 games to choose from
CONS:
Some ads even show up while you're in the middle of a hot and pleasurable scene (in a free version only)
You'll need to pay quite a bit to enjoy more porn games and sites
---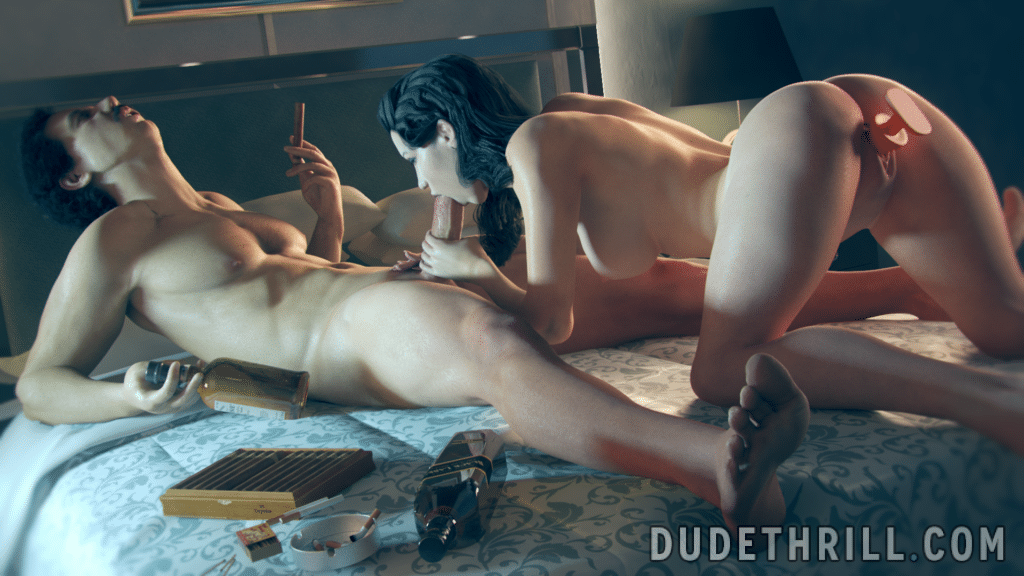 If you're looking for an adult video game, this is a must-try. It's based on the popular Netflix series, Narcos, and takes pride in getting the show's unique plot to work for them as well. The movie, which is based on the life story of Pablo Escobar, is used in this porn game but with a very endearing twist. Since he is a popular drug lord, the Escobar in NarcosXXX runs a drug cartel and has the time in the world to fuck hot girls and just participate in some wild sex with lots of fun. All these erotic contents and actions are 100% censored, making you appreciate it as the sexiest fictional plot among porn games.
It is not new for porn games to adapt or create parodies of trending movies, TV shows, and just about anything that could spark everyone's attention. Drugs and sex are a very dangerous, deadly, but irresistible combination. This game gives you the best of both worlds and discovers what's the reason behind all the hype that surrounds this game. While playing NarcosXXX, you can either become the notorious Escobar and kill enemies, deal with drugs, fuck hot bitches and become the most sought-after cocaine dealer… or you could also become the police and be tasked to catch the drug lord.
Around 1.6 million games are played per month, so no wonder that this game is hyped and a lot of people seem to enjoy it. Most of its users are from the USA, Brazil, China, India, and Germany. Although the game can be confusing at first, you'll easily get the hang of it and the next thing you know, you're already playing this game and enjoying every hot moment with pretty girls in-game.
Click here for a full review of NarcosXXX.
PROS:
An interesting adult game inspired by a Netflix Series
The game can be played for free
Engaging and interactive gameplay
Boasts of rich concepts and detailed execution
Uses 1st person POV
CONS:
Does not support downloads or any third-party apps
The game could use some more improvement
Some functionalities suddenly get lost when in-game
---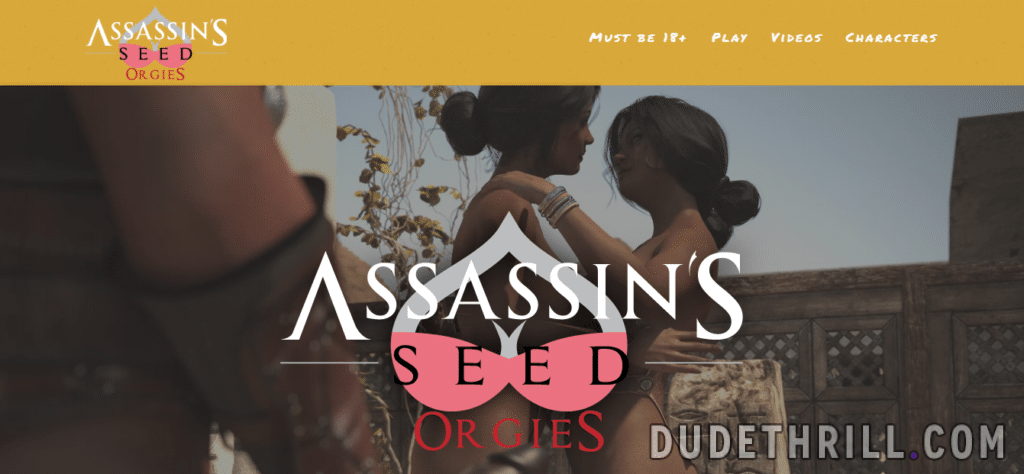 In the gaming world, we always see the popular games being parodied by other games of different genres and this one is an example. If you're an avid gamer, you must've heard of Assassins Creed Origins and this one's the parody version of the popular assassin game. Instead of being a skilled assassin like in the original game, with Assassins Seed Orgies, you'll need to hunt for beautiful and sexy women and try to have sex with them in every possible way. That's the dream, right?
The concept itself sounds fun and exciting. Who wouldn't want to have sex with beautiful girls and do it in every position and location possible? This game will bring out your sexual fantasy to the highest level and bring you into some fun acting. Although it's a parody game, it is still fun to play despite the lack of storyline behind it.
It has a story mode where you can simply watch a story unfold and witness crazy and wild sex scenes. You don't even have to do anything. Just sit back, relax, and watch the hot action that will make you feel hot by just watching. As for its full game mode, you can start making choices and interacting with different characters. All these fun and wild actions will keep you in your toes and want more… with all the plenty of chances to have virtual sex in-game through this one.
PROS:
You don't need to have experience with porn games to play this one
The gameplay is very easy and fun
Available on most platforms including mobiles and desktops
Stunning graphics
Characters look similar to the ones in the original game
Great attention to detail — from slight movements to characters' facial expressions
Gives out free bonus videos after downloading the game
CONS:
Compared to other porn games, it can get boring
Offers fewer features compared to most porn games
Plenty of ads while in-game
---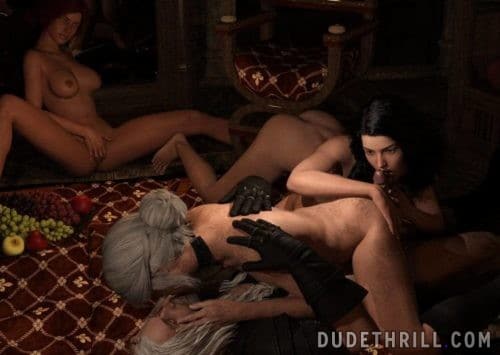 Another parody game that is taken from The Witcher, this one is a naughty collection of porn games that looks realistic and fun to play at any given time. The game is so realistic that you might get confused as to whether you're watching a porn video or still playing a game. It is that realistic and the good news is, this game is free to play.
The game itself is pretty much straightforward and no-nonsense. Pick your girl, the sex positions, and get down to business. As for the selection of girls, you can choose from a lot, and even with the sex positions, you can choose it all to fit your liking. One reason why a lot of people like this game is because of its realistic features and details. Even the littlest gestures of characters are looking like the real thing, showing the game's great attention to detail.
PROS:
The game gives you a POV of the hot woman you're playing with
Full of amazing graphics that will make you feel sexy and naughty
Few to no glitches at all
Free to play at any time of your liking
Has a simple interface and very easy to play
You don't need to be an expert to enjoy this porn game
CONS:
The story behind the game seems pretty lacking and lackluster
The game can get a bit boring after a while
---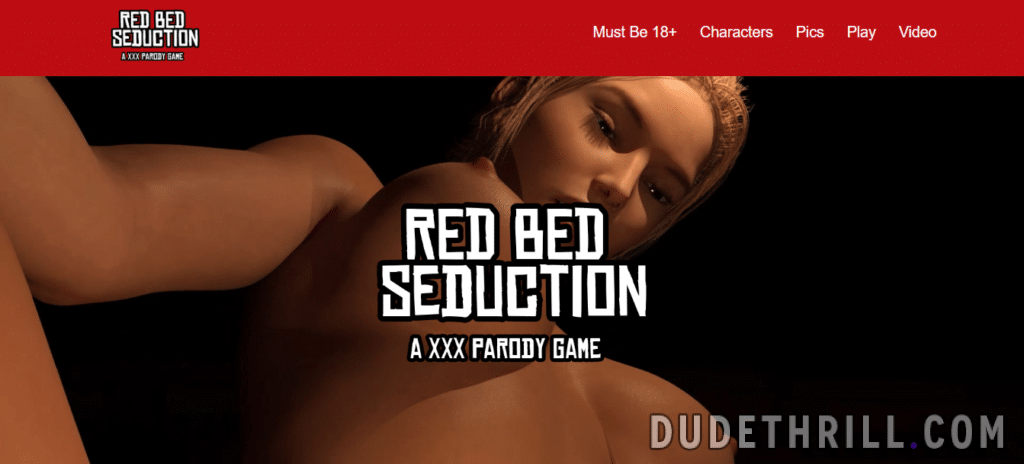 This one has a cool background story and will have you hooked right from the start. It's full of likable characters with sex scenes that are as realistic as hell. When you play this game, you will notice that a lot of effort is spent to perfect the game. Its graphics, layout, interface, even the characters, they're all well-made. The characters have unique personalities and that just makes Red Bed Seduction even more intriguing and interesting.
In this game, you can fuck someone with no particular reason. You will also be into lots of thinking here and there due to its complex storyline. Although you'll also need to exert effort to play this game, when you reach the sex scenes, well, they're worth the wait. It's erotic beyond imagination.
PROS:
High-quality graphics
Playing the game will make you feel like you're in some 18+ movie
The game is glitch-free and very easy to navigate
Even if you're new to such games, you won't have a hard time at all
A great storyline unlike most porn games out there
Easy and quick registration and it's all for free
The game can be played in many different platforms like mobile or desktops
CONS:
---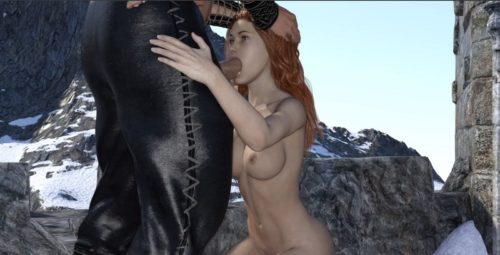 In the world of gaming, it is not new to see parody games that are loosely based on other popular movies or TV shows. We've all heard of Game of Thrones, right? So, there's this game which is based on this hit TV series which delivers great action and sexual tension, making it the best alternate environment to fans of GoT. Game of Moans will surely leave fans feeling nostalgic since they can play and interact with their favorite Game of Thrones characters. This game has become a sort of extension from the series' main storyline, with a lot of character dynamics and pure but sexual entertainment.
This game boasts of its superb designs and crisp 3D graphics which is aimed to captivate audiences of all ages. This game, being a spin-off to that series, has brought in a life-like feel to every character and even resemblance to each one of them, be it their body, face, or mannerisms. In this game, we can have all the fun that we want and need, and we can also choose whatever path you'd want to go given that the game is quite sensual.
Take a look at the full review of GameOfMoans.
PROS:
The game is fully customizable
Players can have free control over almost anything
Players can create and experience unique moments in-game
No holds barred sexual fun
No activity is banned in this game; all sexual acts are possible
Players can find sexual satisfaction and release
Superb graphics and animations which are very realistic
The sex scenes in the game feel so real
Some stories and scenes are taken from GoT itself
Has a very solid and interesting storyline
In this game, you can fuck whoever you want
Accompanying music suits the game well
The story has an impeccable dialogue
Can be played on both desktop and mobile devices
No unwanted players or trolls since card details will make every player a legit one
CONS:
Not much option for language
Some of the stories are just made-up scenarios
---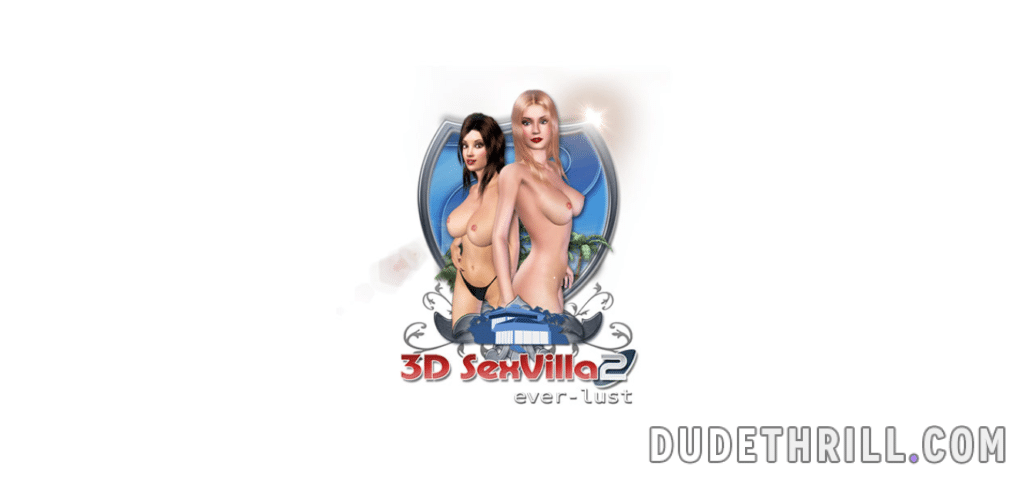 With sexy characters and intense scenarios, virtual sex couldn't get any hotter with this game. It's a bit like Sims but more adult-centered, with lots of wild sex and seductive characters, getting you hooked right from the start. It offers a wide range of customization options, making it more realistic and pleasurable. The characters can be made however you want them to look like, especially with its new upgrade with the face maker feature.
In 3D Sex Villa 2, you can bang any girl, especially your ideal girls. You could also make the characters look like celebrities that you've always had a crush on. Since the game needs to be downloaded, you may use a tutorial or two for more understanding and easier access with the game interface. Although it is on the pricier side with around $26 monthly subscription, it is still a fun and sexy game that will satisfy your senses and needs.
PROS:
Realistic gameplay with 3D characters and customization
Sex positions and locations are endless
You can experiment with your characters, from appearance to the bedroom skills
If you paid for the game, you get free access to other porn games as well
Has a story mode with super-hot action
CONS:
The functions are pretty complicated
It will take some time for you to get a hang of the game
It is pretty expensive compared to other porn games
---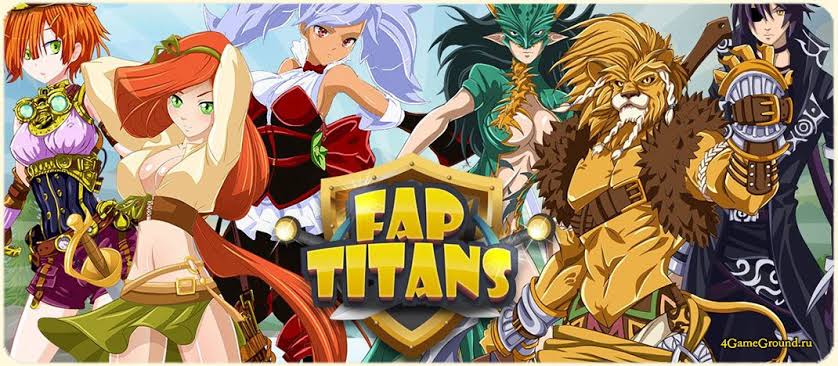 A progressive game like FapTitans are known known to many of us. Please don't feel like you have to guess everything I'm referring to, because you obviously understand since this game is not new to you (for sure). It's has a conventional fantasy setting, with big breasts thrown in for good measure. Most of the functionality of the FapTitans game is really easy and uncomplicated. It's possible to get really lost in the experience that you're no longer sure if you're viewing a porno or just enjoying the game.
PROS:
Free to use
Amazing characters visuals
Guides are available to help navigate the site
CONS:
There are few not so sexy fillers
Quite expensive for upgrades
---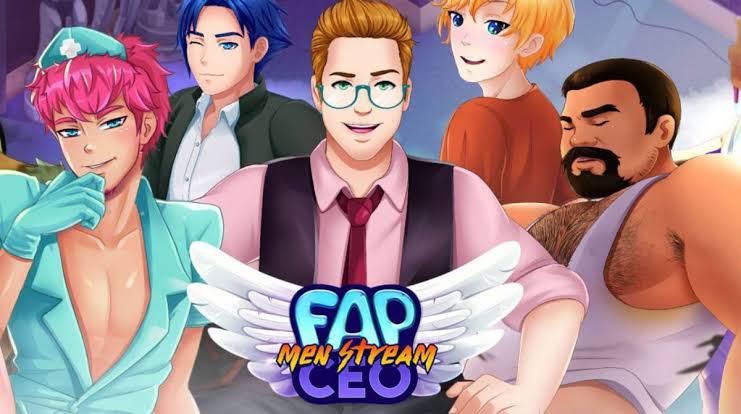 Fap CEO is my best-loved porn game. As the name of the game say, you get to become a CEO and operate your own sex cam site. The players can do hiring, training and firing hot women. It also allows you to hold meetings, make interviews, and run the company —all while enjoying live nude streaming.
PROS:
Dialogues are real-like
Amazing Hentai graphics
Game concept is superb
Some games are free to play
CONS:
Expensive in-app purchasea
Free games are limited
---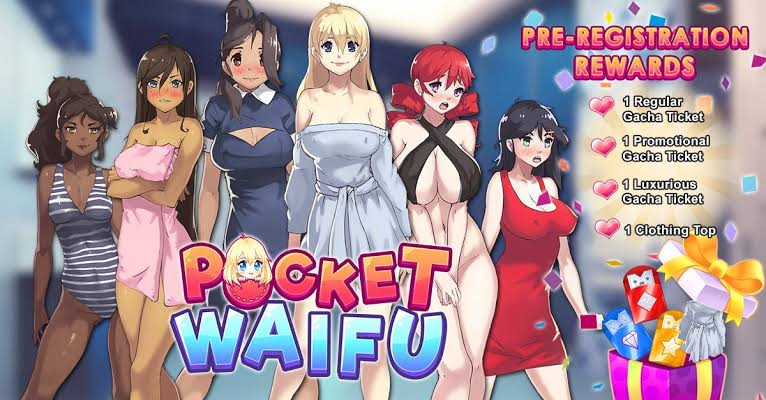 According to my research, Pocket Waifu has been one of Nutaku's top favorite computer games ever. With this game, players can enjoy a personal horny companion, available to help them with whatever they need —be it comfort, sex, etc. There's plenty of things you can do here that you can't imagine doing in real life. Well, that's how porn games as suppose to be, right? Apart from amazing actions, the sex is always on top priority.
PROS:
There are six mini games available
Animation is top-notch
Characters are amazing and unique
You can customize your character
CONS:
You can't save game progress
---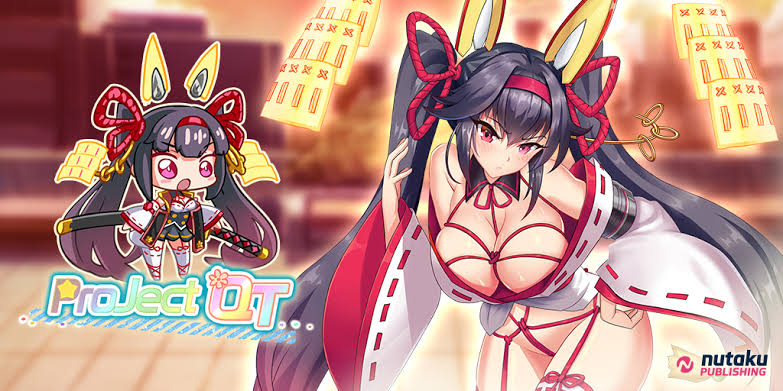 ProjectQT is an amazing game, downloadable for android smartphones. It's genuinely confusing and impressive to most of us. But, I recommend that you familiarize yourself with the complex gaming concept of this game first before you join. Certainly, patience is required. While doing this, players attempt to assemble a force of monstrous women and stop a biological disaster that has spread in the area. The advancements that characters receive in the story bring along many hot anime romance and fighting action scenes that involve extensive warfare or non-consequential invasion.
PROS:
Hot women characters
Amazing storylines
Graphics are superb quality
CONS:
Music and sound needs improvement
---

The ChickWars or popularly known as the "Cunt Wars." This is one great website name, and one hella of game. With that title, I'm very certain that they aren't fooling around though. The card-based tactical application called Cuntwars was produced by Hooligan Apps. While Cunt Wars is not a conventional fighting event, it would be quite fascinating to see two hot women duke it out in an arena —as this would be rather unexpected. Nothing special is required to start a game Cuntwars. All of it executes in your desktop smoothly, so you wouldn't have to install whatever unusual source code.
PROS:
Amazing games
Contents for each game is fantastic
Simple to understand
Mobile browsing is smooth
Desktop playing is outstanding
CONS:
---
Bottomline
To wrap it up, VisitMama is like a rockstar in porn gaming websites. With its slick design and fantastic community, it's your go-to destination for all things related to adult gaming. Additionally, not only does it sport a wickedly excellent interface with a breeze navigation feature, but it's also home to a lively and welcoming community of enthusiasts.
All these elements come together perfectly, creating a valuable resource for anyone looking to up their game in porn gaming. So, if you're ready to dive deep into these online delights and want to boost your gaming knowledge, VisitMama is your golden ticket. Don't miss out on the fun and excitement it has in store!
All 10 Other Sites in This Category Worth Checking Out:
JeuxPornoGratuits & 12 Must-Visit Adult and Hentai Porn Game Sites Like JeuxPornoGratuits.com Show Me 12 Alternatives for JeuxPornoGratuits.com Have you ever daydreamed about assembling the ultimate squad of adult entertainers? Well, you're not alone in this whimsical desire, my friend. Luckily, a game out there caters to our not-so-innocent cravings. Enter the JeuxPornoGratuits site, a compelling […]