Updated on: December 5th, 2023
Game Of Moans
Website: https://www.gameofmoans.com
Ultimate Game of Moans Review (Like Game of Thrones Style)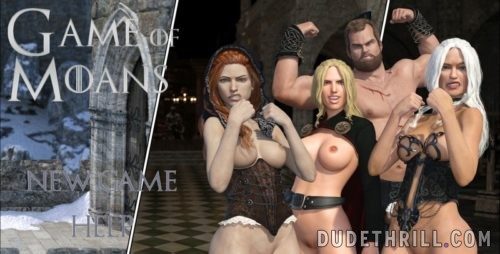 In the world of gaming, it is not new to see parody games that are loosely based on other popular movies or TV shows. We've all heard of Game of Thrones, right? So, there's this game which is based on this hit TV series which delivers great action and sexual tension, making it the best alternate environment to fans of GoT. Game of Moans will surely leave fans feeling nostalgic since they can play and interact with their favorite Game of Thrones characters. This game has become a sort of extension from the series' main storyline, with a lot of character dynamics and pure but sexual entertainment.

This game boasts of its superb designs and crisp 3D graphics which is aimed to captivate audiences of all ages. This game, being a spin-off to that series, has brought in a life-like feel to every character and even resemblance to each one of them, be it their body, face, or mannerisms. In this game, we can have all the fun that we want and need, and we can also choose whatever path you'd want to go given that the game is quite sensual.
Game of Moans will surely entice not only the series' fans but also avid porn gamers as well. Who doesn't want a more sexually explicit take on their favorite TV show? This would even be better if you're one of the fans who's always had sexual fantasies about some characters from the show. This game will be a treat for you and you'll get to fulfill these sexual needs as well. Here are some more reasons why you should try this sexy parody game and you might just have the sexiest time of your life while playing this one.
How to Sign Up?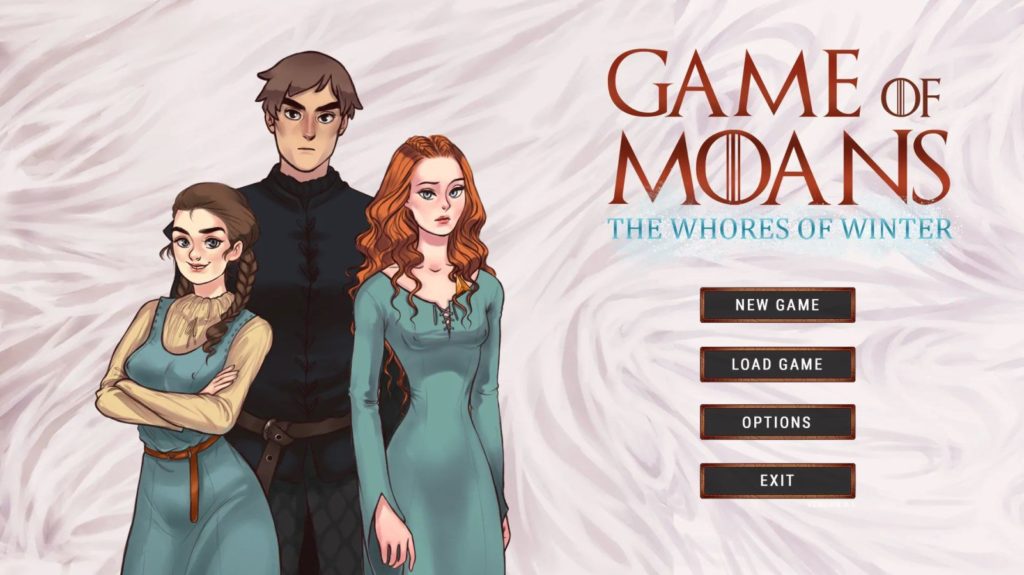 Only in Game of Moans you'll sign up and get asked with mind-boggling and libido-shaking questions. Right from the start, the game will already flare your fantasy up and will excite you even more. After answering the questions for the sign-up process, you just click the "Play Now" button and from there you can start making choices to rule the game. You could choose from various sex positions, from the common ones to the most extreme ones. You will also be choosing your game character as well as the people you'll deal with and fuck with. To top the registration off, you'll need to provide your card details.
One common-sense consideration for users offered by the game is that there is a free trial period upon sign-up. So you'll have ample time to consider whether you'd pay for the membership or not, and you'll also get to check out some games, features, and extra perks.
Membership Details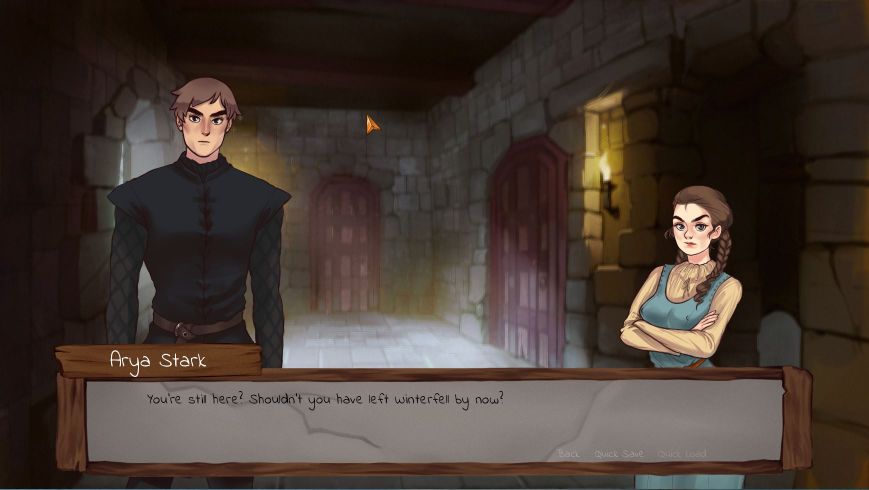 Since the game is free to play, some might think "why do I still need to avail the membership?" This is a very common question that even you might ask yourself, especially if all you wanted to do is simply play the game. Here's the catch about Game of Moans: getting the membership is just the tip of an iceberg. You'll find out soon that there are lots of freebies and benefits that come along with the registration. You'll get a lot of free items since you'll become a network member. You also get special access to many other games including the famous 3D sex games, parody games, sex simulators and strategies, and even hentai content. Sounds interesting and fully-loaded, right? There's more to that: you'll get access to loads of 18+ videos, sexy pictures, porn stars and their playtime, and so many more. All that in just a single membership in this fun game called Game of Moans.
Gameplay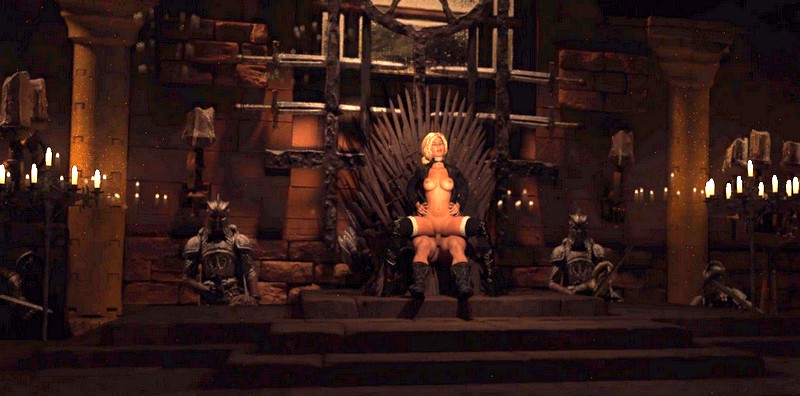 This game is like a breath of fresh air in the whole XXX online games industry. It's because you, as the user, can get to decide everything for your characters and those whom they'll associate with. From the physical aspect — body type, appearance, skin complexion, and even tattoos and scars. You'll get to decide up to the smallest detail. Having the freedom to customize characters and base it off from your list, this will make you more inclined to play since you are visually satisfied with the characters' outcome.
The game's main goal is to defeat opponents and subsequently, harvest the sexy rewards waiting and fuck whoever you can. Your opponents can either be Sansa, Cersei, Melisandre, or Daenerys, and all you have to do is inflict damage to the opponent way more that she can do to you, too. If your character loses the game, not a single ounce of token or reward will be received. This game will get you on your toes and you'd want to win since the rewards will really all be worth it: you'll get to fuck the defeated girls.
Benefits and Drawbacks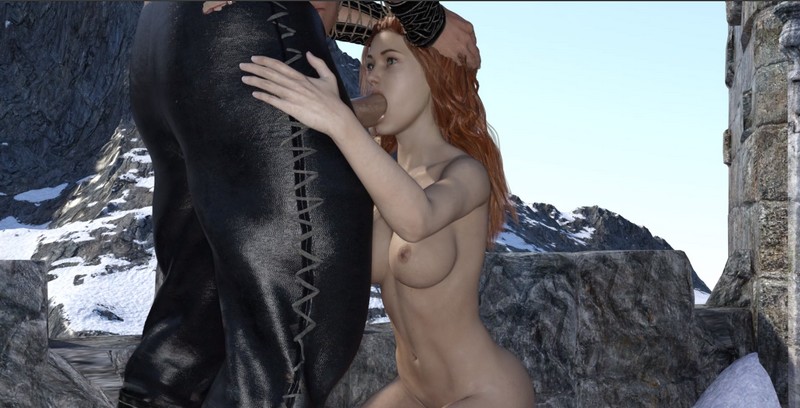 The diversity and number of explicit scenes found in this game are undisputed, especially considering that everything is in 3D graphics. From the music and sound effects, medieval atmosphere and surroundings, and even the game itself… all of these will draw you in. As mentioned earlier, Game of Moans allows every user to customize their characters and that will make each player look different and unique from one another. It's always a feast to look at sexy girls looking like real humans and how much more when you witness two characters having sex, it will look and feel like they're real people.
The game controls are manageable and easy to navigate even single-handedly so you can chill, have fun, and have some sexy time while playing. Since Game of Moans is available for both desktop browsers and mobile devices, you can play at any time convenient for you.
Although it is a common thing, I find providing card details as a drawback. I understand that it is required especially if you've tried other porn-related games, they would ask for credit card details not just to verify your age, but also to get you to avail the paid memberships as well.
Best Features of Game of Moans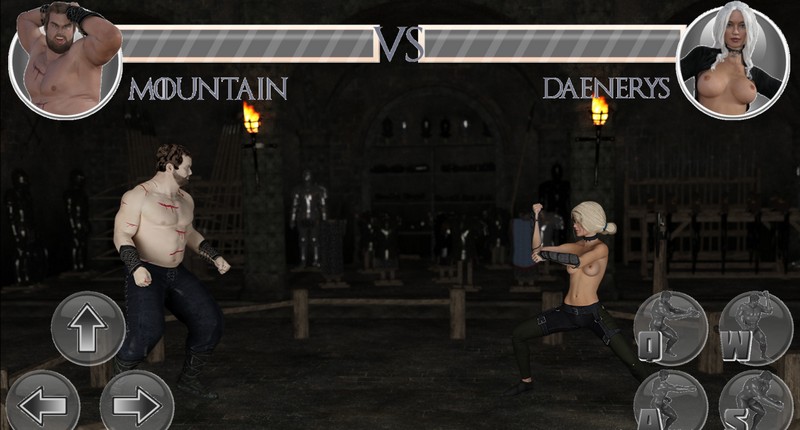 Players can replay their best scenes by just checking out any of their characters. It's cool enough that players are already familiar with the character's names especially if they just came right away from watching the whole TV series. Since users can customize their characters, they can easily fulfill their sexual fantasies and relive the fun and sexy times.
The story mode of this game is pretty loose and you won't have a hard time following through. Its' simple and straightforward premise makes it well-loved by everyone, especially by players since there isn't any restriction at all. Players can fuck whoever they want and enjoy everything sexually.
Since it is an open-world game, players can do anything they want to and go anywhere without any difficulties. Some tasks need to be completed but even if these are not successfully finished, users can still enjoy other side stuff if they do not want to unlock higher levels yet.
Pricing and Membership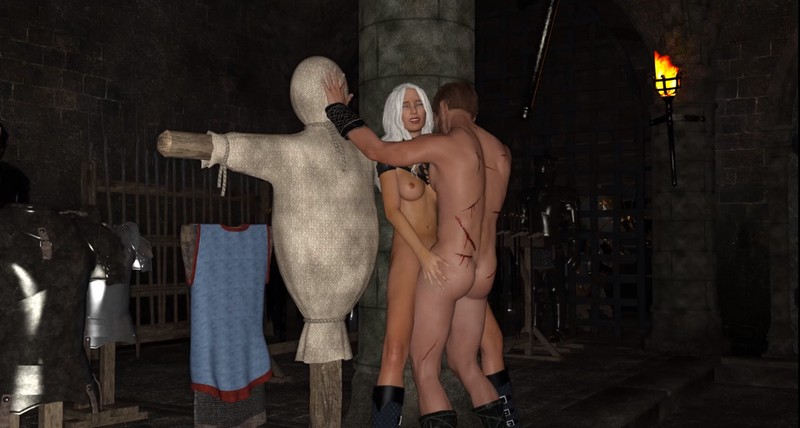 The game is pay-to-play but despite having to pay for this game, you will be introduced to a wide vast of special perks. You get to play other parody games and have free access to it, as well as other websites, too. The membership price for this game is pretty reasonable considering the amount of quality content provided to players. Every detail in the game screams accuracy and uniqueness. If you have successfully signed up, or you just want to skip giving out your card details, you may opt for a few days of free trial so you can explore the game and you can use that time to decide if you want to continue purchasing the paid membership or not. They also offer sandboxes, which is pretty expensive but then again, you'll get what you paid for. Everything in this game is a must-try and will surely win your GoT fanatic heart.
Once you've tried playing Game of Moans, you can surely say that you've got what you paid for… and even more. The game's developers have outdone themselves by polishing this game into what it is today; telling a good story while not sacrificing the excellent graphics as well.
FAQs
Is the game the same from the series Game of Thrones?

Not entirely. It is loosely based on the hit TV series and much of the concept was taken from it especially the characters but some of the plotlines of this game are not the same from GoT.
Do I need to provide private information upon signing up?

Yes, you will be asked to provide your credit card details to complete the sign-up process.
Can I play Game of Moans on my mobile phone?

Yes. Game of Moans is available to both desktop browsers and mobile devices.
Can I play Game of Moans on my mobile phone?

Yes. Game of Moans is available to both desktop browsers and mobile devices.
Are there age restrictions for those who want to play Game of Moans?

Since this is an adult game, you should be at least 18 years old and above to be able to register for the game.
Why do I need to provide my card details?

It is an important step for verification. It's one way to ensure that the game doesn't have any trolls or unwanted players
Can I still play even if I don't provide my card details and don't pay for the membership?

You can use the free trial offer where you can start exploring the game even without entering your card details or paying for a membership yet. This free trial is only available for a few days so you might as well enjoy the most out of it.
Pros & Cons of The Game
PROS:
The game is fully customizable
Players can have free control over almost anything
Players can create and experience unique moments in-game
No holds barred sexual fun
No activity is banned in this game; all sexual acts are possible
Players can find sexual satisfaction and release
Superb graphics and animations which are very realistic
The sex scenes in the game feel so real
Some stories and scenes are taken from GoT itself
Has a very solid and interesting storyline
In this game, you can fuck whoever you want
Accompanying music suits the game well
The story has an impeccable dialogue
Can be played on both desktop and mobile devices
No unwanted players or trolls since card details will make every player a legit one
CONS:
Not much option for language
Some of the stories are just made-up scenarios
To Sum Up
Overall, Game of Moans left me the impression that it is worth trying out, especially for Game of Throne fans. It is exciting enough that it's porn and sexier version of the hit series, and it will also be cool to recognize your favorite characters from the show being on this game. Your favorite character from GoT might just be the hottest girl you'd fuck with while in-game. Easy and straightforward, every Got fan will have their fantasies fulfilled and see a whole new world in the more sexual setting of this game.
Also, with the various sexual positions and concepts introduced in this game, this will be helpful for those who want to delve more on their sexuality and fantasies. You'll surely enjoy the hot stuff in the amazing 3D graphics. More than the satisfaction of playing with sexy chicks and fucking with them, you will feel nostalgic with its GoT reference and how it is also more than just a game parody. It has a nice and unique concept and everything was well-taken into consideration.
You can try the game by clicking here. I promise it will arouse you like no porn video will.
Solid points are also given for its solid storyline. The game is expansive so players can enjoy an unlimited world and discover great features along the way. More than the explicit content, it tells a great story equipped with awesome graphics and suitable music. Game of Moans stayed true to its GoT roots but still succeeded in creating something different and immersive, leaving fans wanting more.
All 10 Other Sites in This Category Worth Checking Out:
JeuxPornoGratuits & 12 Must-Visit Adult and Hentai Porn Game Sites Like JeuxPornoGratuits.com Show Me 12 Alternatives for JeuxPornoGratuits.com Have you ever daydreamed about assembling the ultimate squad of adult entertainers? Well, you're not alone in this whimsical desire, my friend. Luckily, a game out there caters to our not-so-innocent cravings. Enter the JeuxPornoGratuits site, a compelling […]