Updated on: December 4th, 2023
How To Use Adult Toys to Spice Up Your Boring Bedroom Life?
There are so many different ways to look at this subject. But no matter how messy you think it can get, love is worthwhile to chase after. And when it comes to love, toys are perfect for finding out what your lover likes and needs.
Suppose a person is not too comfortable using adult toys themselves. In that case, they may have questions about using them with their partner (s). But needn't worry, my fellow reader. Here I will share some valuable tips for you to own these toys and use them to spice things up in the bedroom.
How to Creatively Use Bedroom Toys With a Your Partner to Make Sex Exciting Again? 
1. Have a talk with your partner first – you don't want any unpleasant surprises…
Getting your partner(s) on board with toy use is the first step. Sometimes, your partner may have a few reservations about using toys in bed but don't panic. Since using adult toys together is still frowned upon by many, it may seem awkward to bring it up.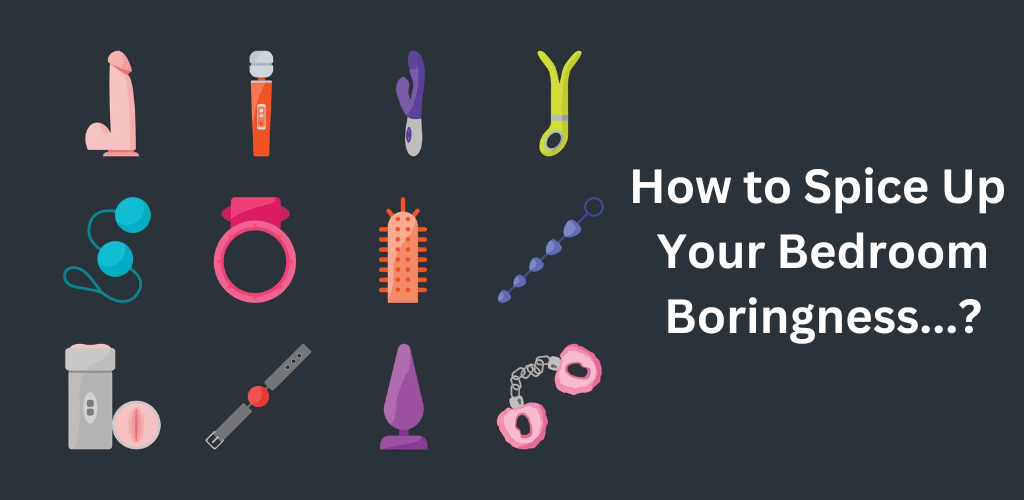 The idea is that a decent relationship should be all you need to get satisfaction. But sometimes, it takes a little extra to spice things up in the bedroom, especially when the relationship is stale. So communicate early enough and ensure your partner is comfortable. You may have to be patient if your partner is not instantly accepting of the idea. 
2. Build up anticipation and excitement by going toy shopping together
For an exciting twist in your relationship, consider buying from Cum Lube UK and embark on a thrilling adventure of toy shopping together. Exploring a variety of intimate gifts can spark anticipation and excitement, strengthening your connection.

From sensual massages to playful experiments, the options are limitless. By choosing these kinky gifts together, you'll create a sense of intimacy that promises unforgettable experiences in the bedroom, enhancing your relationship in exciting new ways. 
3. Use your senses to their full potential
People rarely consider alternatives to bedroom toys generally utilized on the genitalia. However, we advise using a toy to explore every inch of your body. For example, you might test out how a toy feels on your chest or how a dildo's smooth silicone goes down your spine.
Of course, this advice has some exclusions. Make sure it's safe before and your partner is comfortable with experimenting.
4. Self-stimulate during penetration – everybody does that nowadays
Exploring new dimensions of intimacy can be an exciting adventure for couples. One intriguing option to consider is self-stimulation during lovemaking. This intimate act can enhance pleasure and connection, taking your bond to thrilling new heights. Open communication and trust are essential for ensuring both partners are comfortable and satisfied, making this journey together an unforgettable and satisfying experience. It's a unique way to deepen your connection and create lasting memories.
Conclusion
We've all heard that making love is better when you're comfortable. Well, we can say the same thing about sex toys. They're fun to use, make us feel beautiful, and help us provide extra pleasure for ourselves or our partners. You can undoubtedly improve your love life and maximize pleasure with the help of adult bedroom toys!
All 11 Other Sites in This Category Worth Checking Out:
How To Use Adult Toys to Spice Up Your Boring Bedroom Life? There are so many different ways to look at this subject. But no matter how messy you think it can get, love is worthwhile to chase after. And when it comes to love, toys are perfect for finding out what your lover likes and […]