Updated on: December 8th, 2023
How To Get a One Night Stand (Guide) – 5 Effective Ways & 6 Websites for ONS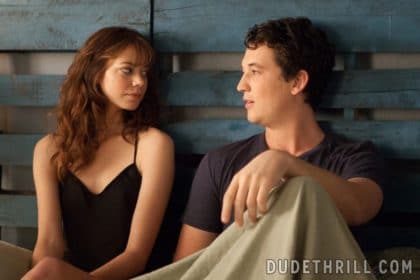 Getting a one-night stand means having some good fun and excitement. I personally like how we start it from a simple "hello" and escalates to some hot sex in just a couple of hours… and all these just confirm one's confidence in their game. I always think one night stands gives people the perfect opportunity to fulfill their sexual urges without involving any drama or strings attached.
A study made in 2009 revealed that only 3% of women would willingly go home with a stranger, who is just an average-looking guy, while only 8% agreed to go home with a super attractive guy. Another study made just recently, revealed that 20% of women admitted to being active in one-night stand situations while 50% said they would be always willing to do it if given the chance. All these studies will be good news for men, especially you, who's reading this because it gives us higher hopes and chances of winning over these women who are open to the idea of one night stands. If you've got the confidence and skills (good looks would be a plus!) and want to know more, you may read this whole article and step up your game.
Great ONS Locations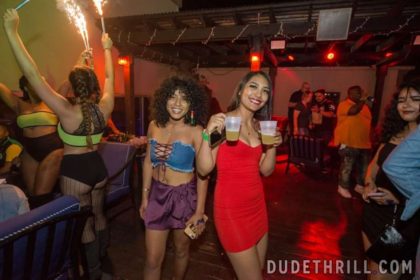 When we hear "one night stand", we immediately associate it with the bars and clubbing scenes. Sure, this is where people usually put their smooth skills to good use. Alcohol in your system, dark places perfect for intimate moments, and plenty of people you can check out and possibly flirt with — the possibilities are endless. But, aside from bars and clubs, there are also some prime locations for scoring a one night stand. Take, for example, weddings. It is not a secret that women feel overly emotional during such occasions, what with witnessing two people professing their undying love for each other so it will make their hormones go haywire. If you're a guy and you spot someone you have a hots for at a wedding, you might want to try your luck and tell her.
Other potential locations to land a one night stand would be any kind of party. You've got lots of girls on your radar and you can just muster up some confidence and give your best shot. When you're at a birthday party, you might also want to go for the birthday girl for some added fun and thrill. For some, taking advantage during dire situations would work for them, especially when women would feel like they should just let go of all their inhibitions and seize the moment, therefore coming up with spur-of-the-moment decisions like sleeping with a random guy.
Check for Girls with Potentials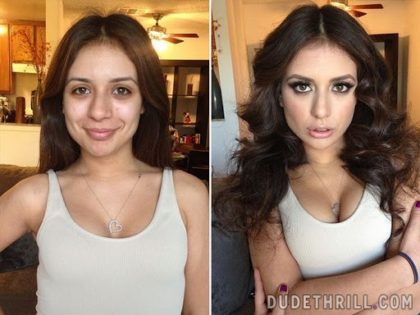 If you go out with the intention of getting laid by the end of the day, you should play the game a bit differently and do things you won't normally do. Here's one tip: men would usually go for the hottest chicks during a party or in the clubs, but you might want to go for her "almost as attractive" friends. Being on an almost attractive level like that is already a feat so it wouldn't be so bad if you could get to score a night with one. Also, it would make the "hottest" girl intrigued as to why you didn't go for her. The "almost as attractive" friend's confidence would shoot up and that, my friend, would make your game way easier.
Alternatively, you could scan a room full of potential candidates, since most girls who are open for whatever (aka doing one night stands), would usually put effort to really be noticed. Look out for the girls who are having the most fun, do some dirty dancing, laugh out loud, and checks the room for the same reasons as you do.
Use The Right Approach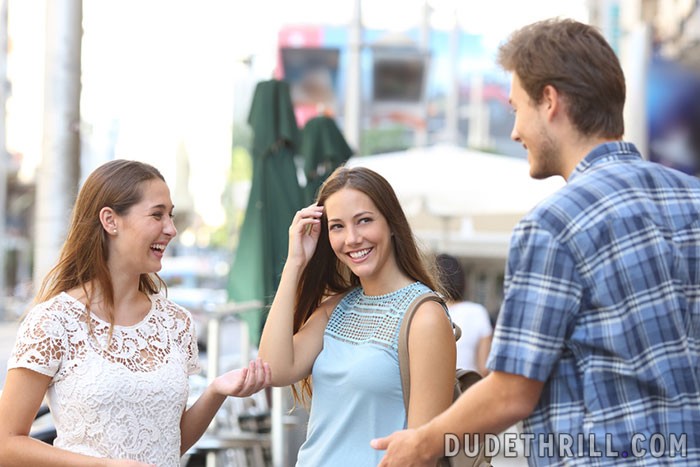 Since you want to sleep with this amazing girl in a few hours, you should work on having a stellar first impression. So, all you have to do is leave out the cheesy lines and the lame, stupid jokes for some other time. Approach your target with confidence and strike up an interesting conversation. Confidence is undeniably a great factor for the success of a one night stand since it will surely make you in charge of the whole situation. When you're in charge and you got her hooked, then you can start doing anything in your power to make her feel good.
Ask the right questions and make sure that you give her the impression that you're interested and make some appropriate comments. Make her feel that she's exactly what you want and make her yearn for it so bad that she'll also see herself getting down to business with you. The point of this whole "being in control" is that eventually, she'll do whatever you want and that includes going home with you. You also need to remember that honesty can save you a lot of time and keep you away from drama, which is the whole point of one night stands. You can subtly say that you are not up for any romantic relationships and that you just like being single.
Watch Out for Signs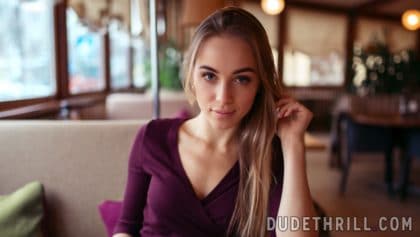 When your goal is to score a one night stand, always keep an eye on her body language. Of course, women won't tell you what she thinks about you upfront. If she actually thinks you're no good or that you suck, you won't ever hear it come out of her mouth but you'll see it through subconscious signs. Women love all the extra attention you're giving to them. Surely, you won't be down for spending the whole night trying to win someone who's not even interested. Read her body language and you would know what she thinks of you and what she wants to happen to the two of you.
If she stays close to you with her body is open towards you, it's a good sign. But if she's acting reserved and closed off, with her body leaning away from you, then you know what it means. Does she look at your face and stare at your eyes directly when you're talking? Can you feel that she's genuinely interested? Does she subtly touch your arms or playfully nudge you while you're conversing, then you have higher chances of getting it with her by the end of the night. But if she's constantly checking her phone or looking around the whole room, then that probably means she's totally bored. Reading her body language will make the difference between you getting laid and just wanking off. Don't waste your time with chicks who aren't down for it
Taking the Next Level For Your Hookup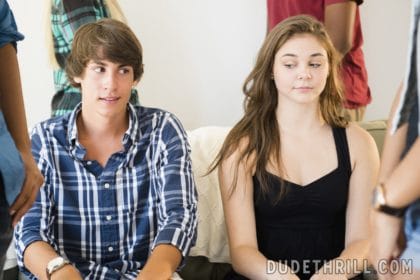 If things are looking absolutely good and you can feel that she's up for some good time as well, then it's time to start with your serious next level moves. You can simply start by moving closer towards her, touching her gently, and eventually leaning in for a kiss. Keep in mind that you shouldn't go all the way and make her do her part as well. Start grinding on the dance floor, divulge in a heavy make-out session, and just do whatever you need so you can get her juices flowing.
We always see the smooth lines and suave moves by men in the movies, with how they invite girls and basically take them to "another level". Avoid directly saying that you want to go straight to your place or hers from your current location, but instead, you may coolly ask her to go to a quiet place or "somewhere with just the two of us". You can opt for lounges or anywhere quiet and you can grab a bite or two. Although it takes some time, it actually brings you closer to coming home with her since you will make her more comfortable by not rushing anything. Girls love attention and knowing that they're wanted, much more knowing that a guy finds her hot enough to want to sleep with her, but it's going to be a major turn off if you make her feel like sex is the only thing you're thinking about at that moment. It's only a matter of time until you finally get to a place where the magic will happen, so just go with the flow and make sure there will be lots of touching and making out the whole time.
The Moment You've Been Waiting For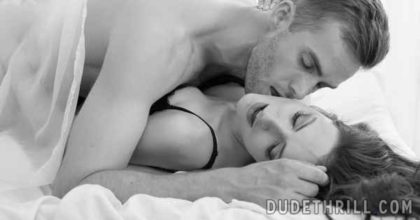 Since one night stands are about pure sex, less the dramas, complications, and connections, going to your place might lead to one, unless you've told her ahead of time that you're not going to be seeing each other after your hot night together. If you don't plan on spending time with her after your one night stand, it would totally be not cool to have a sleeper who wakes up very late. You may opt for her place so she will feel much more comfortable and that would also mean some good time for you.
The moment you enter the door, give it your best shot because this is what you're here for; release your inhibitions, and stop wasting any time. You don't need to talk about useless stuff. Tell her directly and in between heavy breaths how sexy she looks right now and shows her how much she turns you on. When it's time to finally do the deed, of course you should use a condom and use up all your sexy skills to please her before you come. Why do you need to put her first before yourself? That's because if she likes how you do, this one-night thing could easily become friends with benefits or plain fuck buddy relationship. Who doesn't want that, right?
For one night stands, I like to keep the sex away from anything kinky (unless she asks for it, of course.)
When you've finally achieved your goal for the night, your exit can be played in a whole lot of different ways but of course, you should never forget to tell her how much you enjoyed your time together. Don't tell her that you're calling her afterward; that would leave her wondering and will give you a mysterious and intriguing side. If you find yourself having her mobile number and getting connected on social media, or just about anything that's not usual for just a one night stand, then you can have it to your advantage. You might end up getting into a fuck buddy relationship with her or even have someone to send the booty calls when the time asks for it. Hit her up with a message the next day or two, saying that you had a great time and that she's free to call you or whatever if she's up for something like that again. That way, you are putting it on her. You got rid of any obligation and if she's up for it, it might mean more sex is coming your way and that's something you're surely not going to hate.
I mentioned in the early parts of this article that the usual places where men could score some one night stand are usually in crowded places like bars, parties, and clubs, but you can also find someone with the use of websites and apps. We all live in the modern world with technology that brings you just about anything in just a few clicks here and there. There are now a lot of sex-oriented websites that can give you more access to hot and pretty girls just how it works in your local bar or club. A lot of singles sign up on these sites or apps so they can mingle and meet other people with the same needs. So if you're looking for some fun one night stands, you could try your shot with the tips above or also visit some of these recommended websites. You'll have some fun and good luck in meeting potential bedmates in all of these platforms.
Online Places for One Night Stands
Remember, with these websites you have at least 2x-3x more chance of getting laid rather than at a party or a bar. Simply because not every girl in a bar or a party is up to having casual sex or etc. While these sites and apps are designed for singles or even people who are specifically interested in sex and trying "new things".
Most of these are FREE to try. However, to get premium features – you'll have to pay a symbolic membership fee. Just think about it – would you rather spend ~$50-$100++ on one girl at a bar or ~$19 for membership and get access to 1000s of girls? 😉
And I'm not saying getting a hookup in a bar is a bad or impossible thing… It's great, but quite hard as well! And if you're a beginner you might want to start with an easier thing.
Good luck with your new sexy endeavors.
All 12 Other Sites in This Category Worth Checking Out:
Rub Rankings & 12 Best Erotic Massage Sites Like RubRankings.com Show Me 12 Alternatives for RubRankings.com Rub Rankings! When I heard the name, I initially thought about massage oils and the aroma of a relaxing spa. I could feel the intensity of a hardcore massage with a delightful and attractive masseuse doing the job. Oh boy, […]