Updated on: December 10th, 2023
Poya Girl
& 12 Must Visit Porn Pictures Sites Like PoyaGirl.com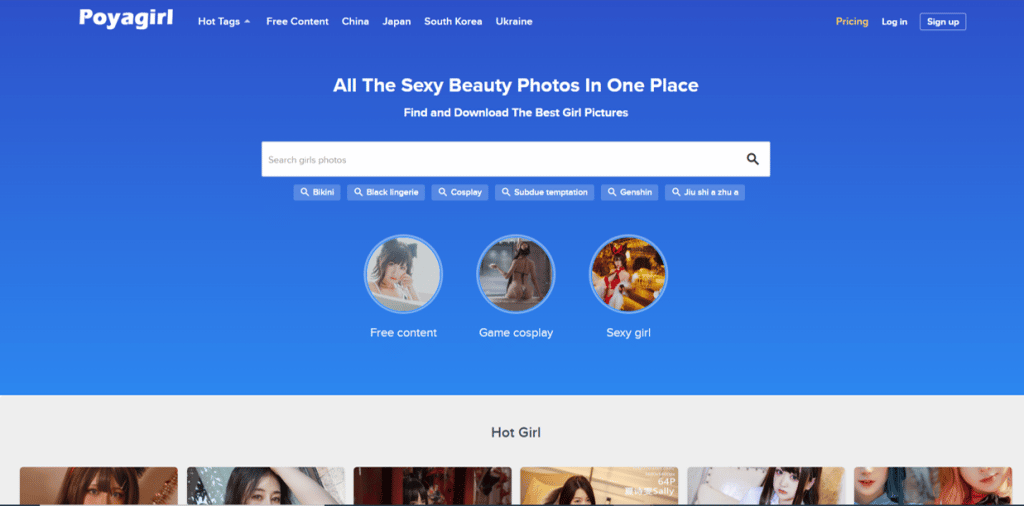 Listen, hey pal, I got a new discovery! Have you known the current trend brought by Poya Girl? Yes, I am referring to a group of ladies showing their best photoshoots in classic concepts of nudity. The site is called Poya Girl, which probably describes the beauties existing in the domain. I am not yet sure about the specific details; hence, I invite you to join me as I uncover more information about this hot porn image site. But I can share at this early part of the review that Poya Girl primarily exhibits scorching treasures from Asian babes.
Official URL: https://poyagirl.com
With this, I am fully dedicating this blog to all hungry Asian porn fans. Poya Girl aims to fill the public with drooling photosets of dynamic and young women globally. I am excited since it has been quite a while now since I grabbed a random collection of porn images. They say Poya Girl can be tagged as a high-quality free erotica venue; then, I must hurry and investigate it thoroughly.
Damn, Those Are Undeniably Hot Asian Poya Girls
I cannot hide my enthusiasm, pal, with the several images I had a glance with. Boy, I will never get tired of watching and enjoying the nakedness of Asian ladies. These babes are so enticing that I forget I had a business meeting, but hell, I care; I deserve this self-care. Poya Girls expertly collates the photo sessions of your favorite and newly-found celebrated ladies. I know you would love to explore this porn-image venue, which houses free and premium selections.
Hence, you will have enough options to select during your visit. Of course, I suggest you initially set the mood by banging on the free goodies. When greatly satisfied with the mesmerizing library, you can level up the fun and make fapping an irresistible routine. Honestly, it is so hard to hold the excitement. I shall first start with the basics to introduce Poya Girl to my audience. Here we go!
Get Ready for Poya Girl's Sensual Selection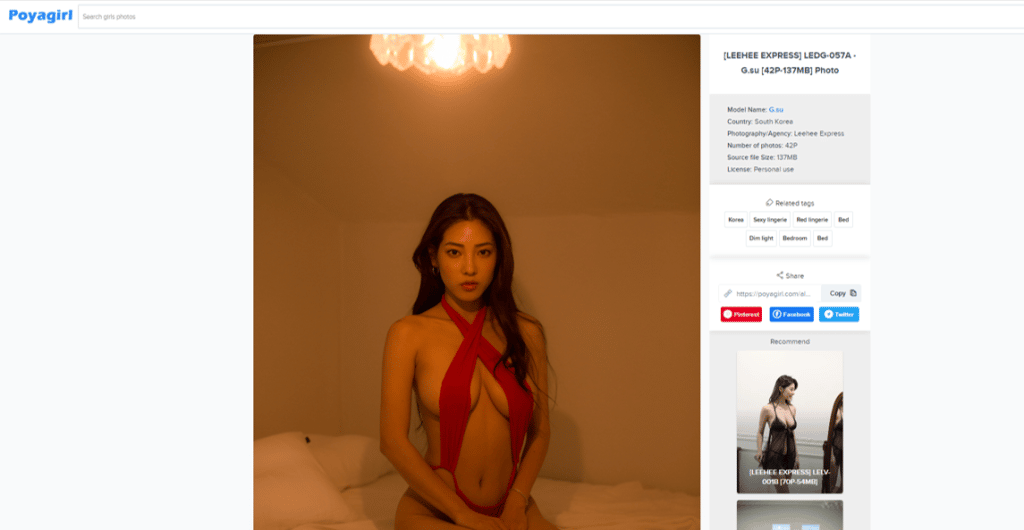 The site seemed to be another ordinary domain that houses salacious materials for your dick. As you open your browser, you will be directed to a page filled with random Asian cuisine. Poya Girl attended to the needs of the jerking public through a simple yet on-point erotica abode. Fans will adore the combination of white and blue site ornament. The icons on the main page are handy so that you will understand each of the offerings at one glance.
Indeed, what caught my horny attention was the link leading to the Free Content. You know me, pal, I love to savor freebies; hence, I tried to look further to see if Poya Girl is truly delivering paid materials. In less than a millisecond, I found the Pricing Button at the top area of the vicinity. My curious dick insisted on checking how the feature worked and if my money could afford the service. Let me share the details in the succeeding paragraph.
How Much is the Premium Collection?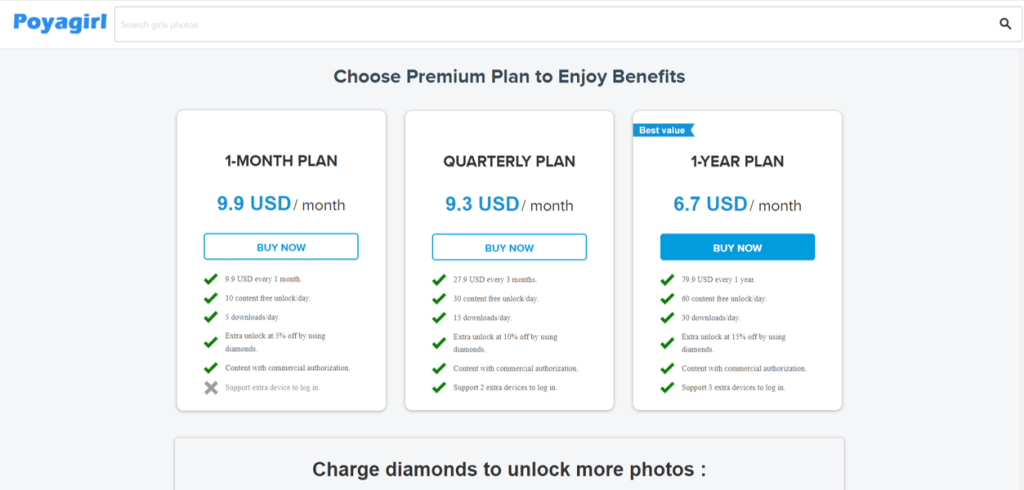 You might wonder why I highlight the exceptional deals when you can wank your dick at the special freebies? Well, we may like it, but we have our fellow masturbators who are willing to pay every single dime, mainly if treats target their fancy. Have you tried falling in love with a porn lady that you want to devour every material that includes her in the casting? This scenario happened to me a few months ago.
I shall not name the babe for a bit of spice, but I adored her so much that I spent money to make my penis happy. It was worthwhile, pal; thus, I will not stop you if you wish to step up your masturbatory routine. Here at Poya Girl, you are provided three premium plans to select. There is a full-month subscription, three, and a full year. These options are paid $9.9, $9.3, and $6.7 per month, respectively. If you look at the pattern, Poya Girl gives massive discounts for an extensive membership.
Tell Me, How These Subscriptions Work?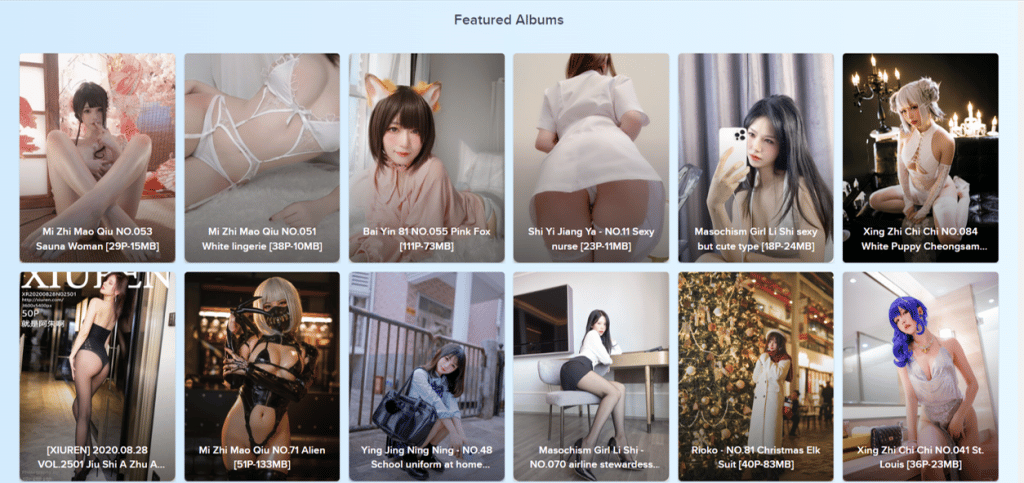 Have you decided which plan to utilize? If you are still in limbo, perhaps, these leaks of information may help you. Your monthly plan allows you to unlock content and manage your downloads. Each premium plan has an applicable number of designated films. For example, your one-month subscription guarantees ten pieces of content to unlock and five downloads daily. Whereas, higher subscription deals cover up to 30 to 60 ranges and 15 to 30 downloads.
Another cute detail about Poya Girl is that you can have tempting savings via their diamonds. A monthly plan may give you 5%, 10%, and 15% superb savings. On the other hand, I am a little sad about these rulings since it entails that your browsing on the domain is limited. What if I am energetic to unlock 20 items daily but am only registered for one-month access? With this, I am intended to pay for the excess or wait for the next full day to enjoy the benefit.
Furthermore, fans will also have the freedom to have two or more additional shared devices to log in to the arena. Sadly, you may not enjoy this deal if you are paying for only a month. It is suitable for those quarterly and yearly subscribers as they can share their login details on three mobile devices. Poya Girl must have a diverse ruling to most excellent porn image venues, but it shares the same objective of bringing explicit and delicious material into your plate. Plus, everything is full of Asians; therefore, why not?
Can I Still Relish Poya Girl If I Don't Pay?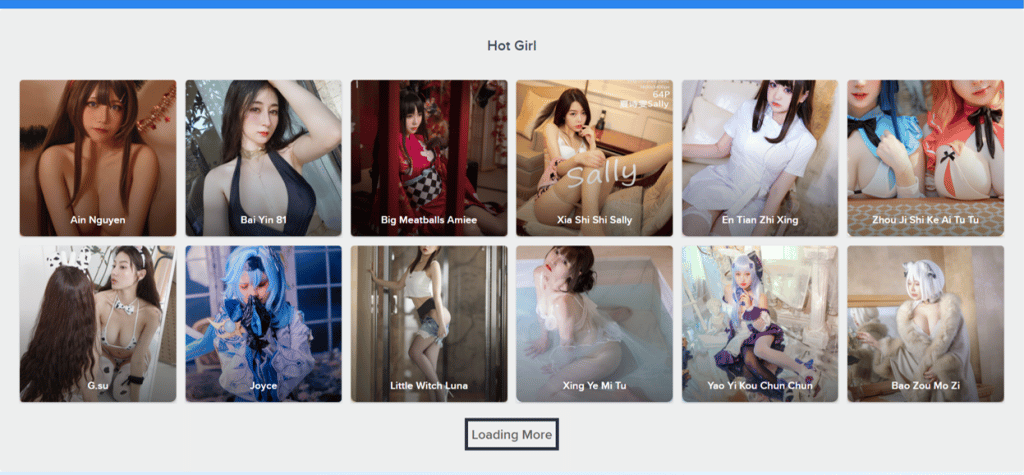 Yes! I must let out a big yes to entice you, friend. Poya Girl has several items to make you go crazy. I mentioned earlier that there is a Free Content button; hence, I suggest you explore it. Poya Girl's main page is filled with game cosplays, nudity, and sexy girls. The venue is divided into blocks of Hot Girls, Featured Albums, and the Latest Releases. Also, the vast thumbnails effortlessly display the ladies in their sensually artistic collection.
Honestly, I had difficulty picking which babe to surprise my dick. The collection on the home page is diverse, and my eyes are having the best time. I feasted on the luscious array of Asian beauties in lingerie, casual streetwear, animated costumes, BDSM outfits, and more. Also, it is easy to entice as browsing is straightforward and user-friendly. I never had a challenging time maneuvering the page as it is seamless, clean, and free from adverts.
I Want to Explore More of Poya Girl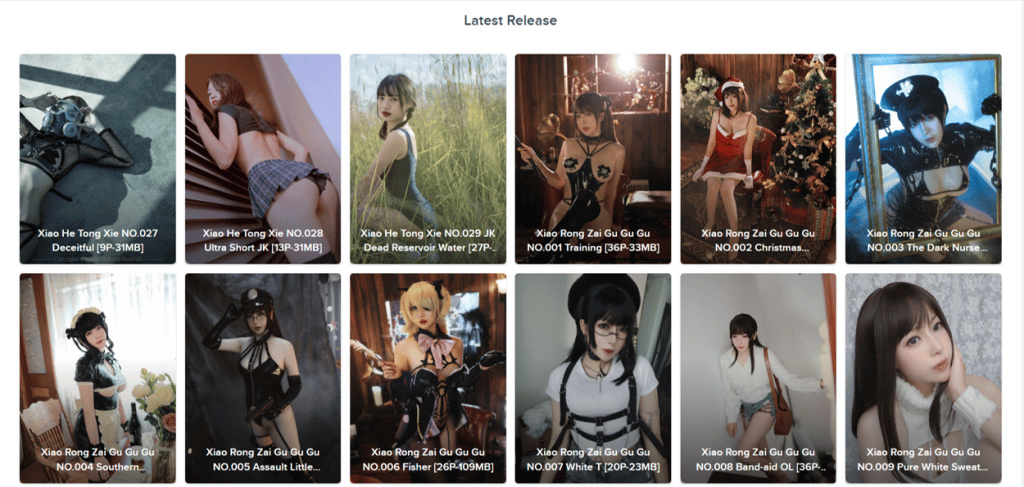 The simple and clean site layout allowed me to see the most remarkable details of the page. Poya Girl has this tagline that says, "All the Sexy Beauty Photos in One Place," hence, offering the entire venue for your searching and downloading pursuits. True enough, an extensive search engine is placed at the center of the page. Below the valuable icon are the popular keywords and tags utilized by the community members and Poya Girl visitors.
If you slightly move your vision on the details at the header, you will see the lineup of buttons that could assist your exploration. Fans can see the countries that are presented in the incredible venue. Through this, perverts can visit directly the country they wish to jerk at. Man, you will love the collection from Japan, and the Japanese babes are entirely horny. However, China, South Korea, and Ukraine do not want to lose the competition. These locations also showcase the appealing Poya Girl models exquisitely.
Pick Some Impeccably Horny and Dick-Erecting Tags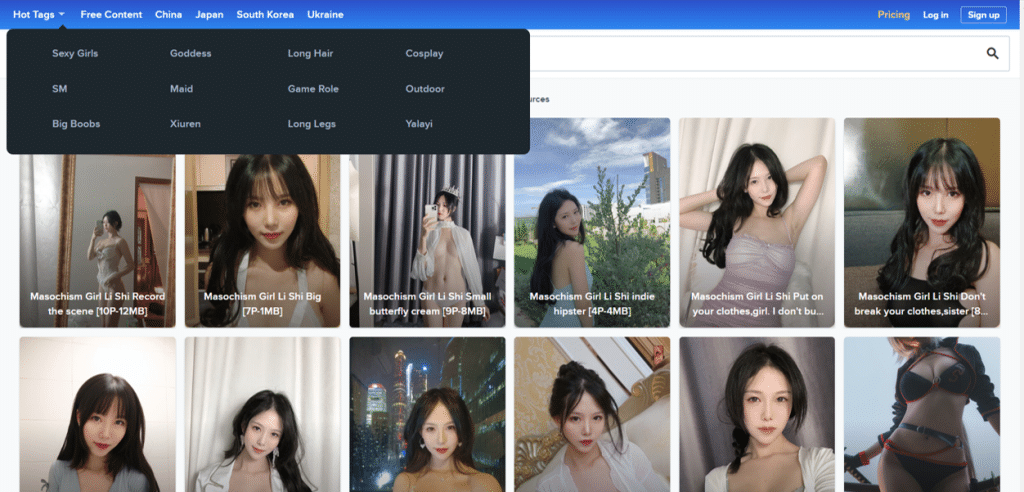 I decided to discuss separately the tags to highlight the entire collection of Poya Girl. A drop-down menu is presented to list the fiery items. Fans are free to submerge into things with Big Boob ladies, long-haired, and sexy long legs. Tags also display a variety of outdoor stuff, with Asian hotties modeling themselves in magnificent locations. Cosplay, Maid, Game Role, SM, Yalayi, and more are exhibited on the Hot Tags menu.
Moreover, specific keywords like bikini, lingerie, gen shin, and subdue temptation are famous for Poya Girl fanatics. They adored seeing Japanese cuties in cat ears, Koreans in sexy shorts, and Asian models wearing nothing but their confidence. I commend the gallery of highly produced images and concepts. In fact, each album may also contain a storyline or exhibition of the beauty of Asian females.
Sadly, there is one thing that I noticed about Poya Girl. I searched for a naughtier selection that included masturbation, sex toys, oral sex, and nipples, but I found nothing in the venue. Nevertheless, I still enjoyed the number of bikini babes and the albums filled with some artistic pornography. You cannot deny the aura of these ladies that even wearing dresses, they still look hot and fap-worthy. Lastly, I must remind you that downloads may be complicated for you if you aren't registered on a plan. Therefore, make up your mind and start lavishing the Poya Girl repository today.
The Pros and Cons of PoyaGirl.com
PROS:
Full gallery of photosets and dick-erecting babes
Asian hotties
Vast collection
Hot Tags
Extensive database of free stuff
Easy to browse page
On-point venue
CONS:
Subscription plans for full site utilization
---
Top 12 Must Visit Porn Picture Sites Similar to PoyaGirl.com: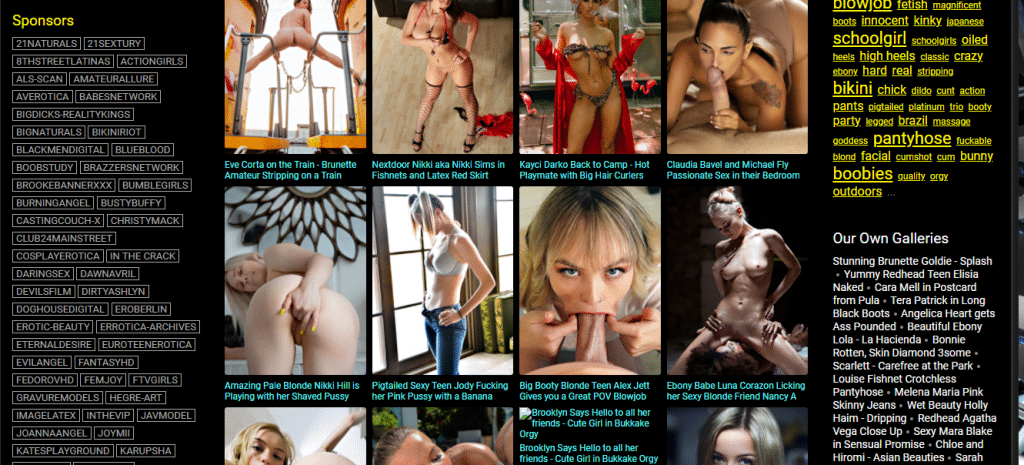 BabesMachine sounds like a porno site with videos and hardcore scenes. It's close to that concept, though, but instead, the pleasure brought to you through pictures. They mainly collected images as galleries with softcore, hardcore, or extreme themes. Despite its unhosted content, most of its galleries are looking great. It has incredible thrills and themes that serve its purpose of giving us pleasure while fapping. Sure, porn videos, GIFs, and erotic films are sure-fire spice things up on different levels, but in terms of porn pictures, the thrill is something unique.
Read BabesMachine full review.
PROS:
Free to use
Unique themes, categories, and niches
Variety of pornpics
A to Z List of Pornstars
CONS:
Unhosted content
Redirects
Can't follow pornstars
---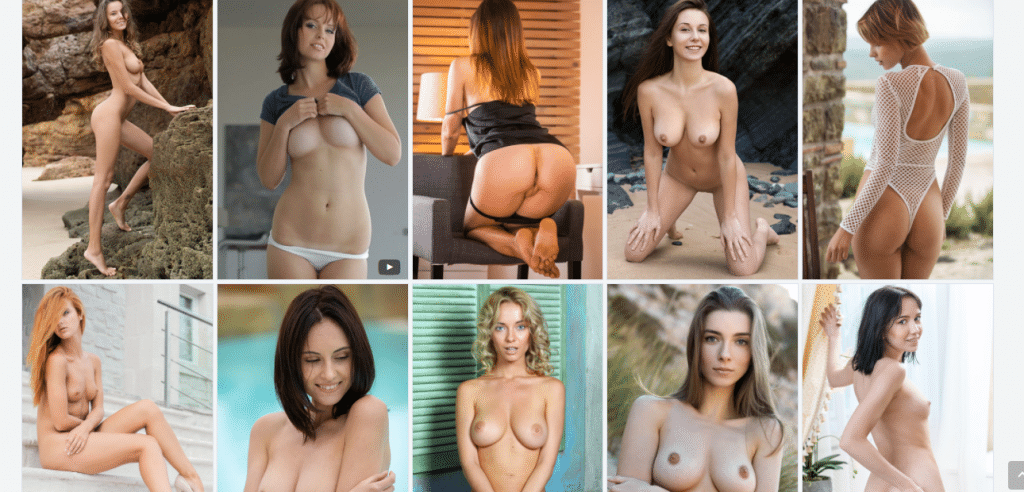 Femjoy is a scheme that began in 2004; since then, pornographers have fallen in love with this site's vast photo galleries. The entire Femjoy domain reminds fans of an art gallery full of luscious women. Femjoy visitors glee in the intense freedom to whack off our dicks in front of these mouthwatering delicacies. Apart from the thousands of site goers every day, Femjoy crafted the perfect recipe by serving high-quality nudes and sexy varieties.
Grab a quick bite with this Femjoy review.
PROS:
Exclusive contents
Photos are uploaded regularly
Enormous collection
Hot models
Skilled photographers
Provides a model profile
Nice interface
CONS:
Only softcore contents
Few videos
---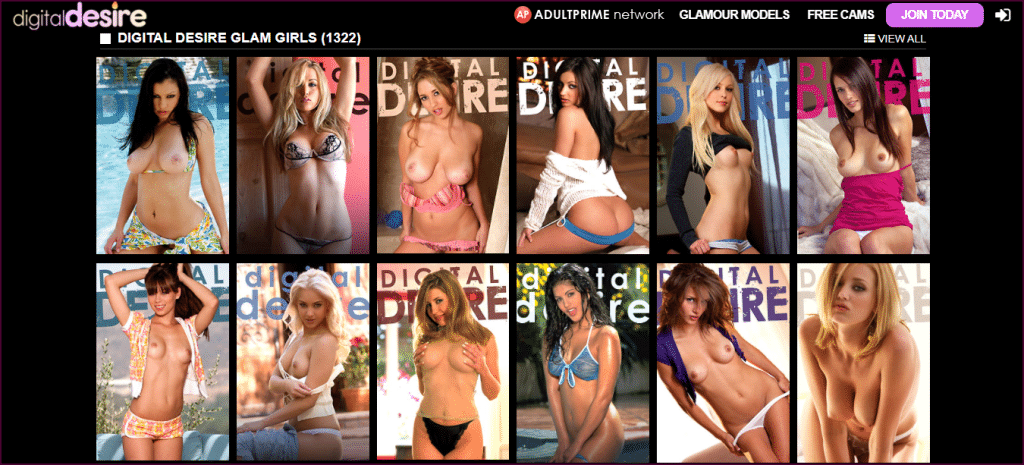 The Digital Desire site is a top-quality site where you can find sophisticated shots and scenes of the most sought-after girls worldwide. Thanks to Hicks, a respected dude from Penthouse and Playboy, who created this masterpiece for us to enjoy. Unfortunately, he died around 2013, but the site he made remained popular today despite passing away. Undoubtedly, Digital Desire is an excellent site filled with passion and desires.
Full review of Digital Desire here.
PROS:
Massive archive
Models are famous
Sophisticated design
Usability is convenient and easy
Lots of bonus channels
Access to all AdultPrime networks
CONS:
Tools are basic
Some ads
Rotating content
---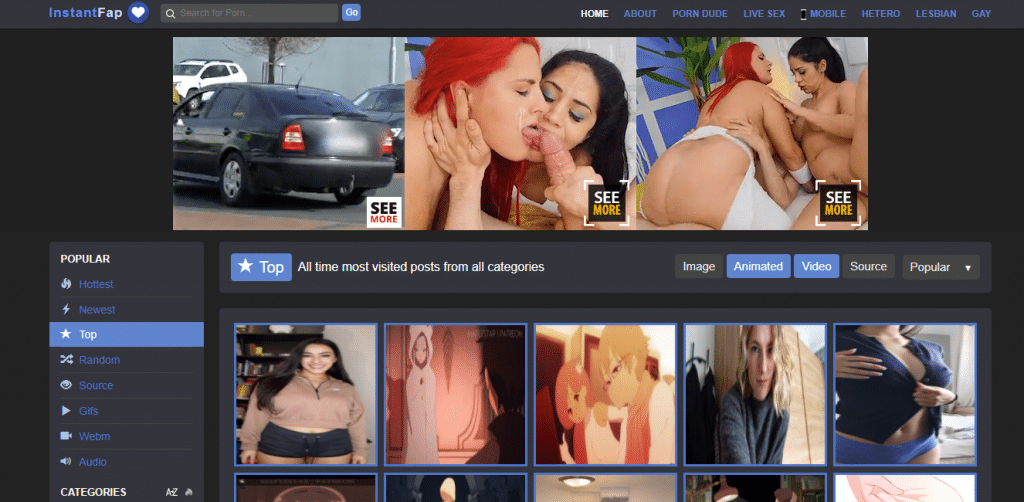 InstantFap.com is a pornographic image website that features some of the sexiest photos from across the globe. You will see a lot of pornstars in different situations and locations. InstantFap's homepage is dedicated to displaying the "hottest" and "trending" photographs, most likely based on the number of views. Instant fap is so simple to access and use its primary selling point. Hence, you may also use the top-of-the-page filter to find animated GIFs.
Read this full InstantFap review.
PROS:
Good categories
Huge selection of images
High-quality contents
Efficient and fast
Excellent navigation
CONS:
Broken Links
Existence of advertisements
---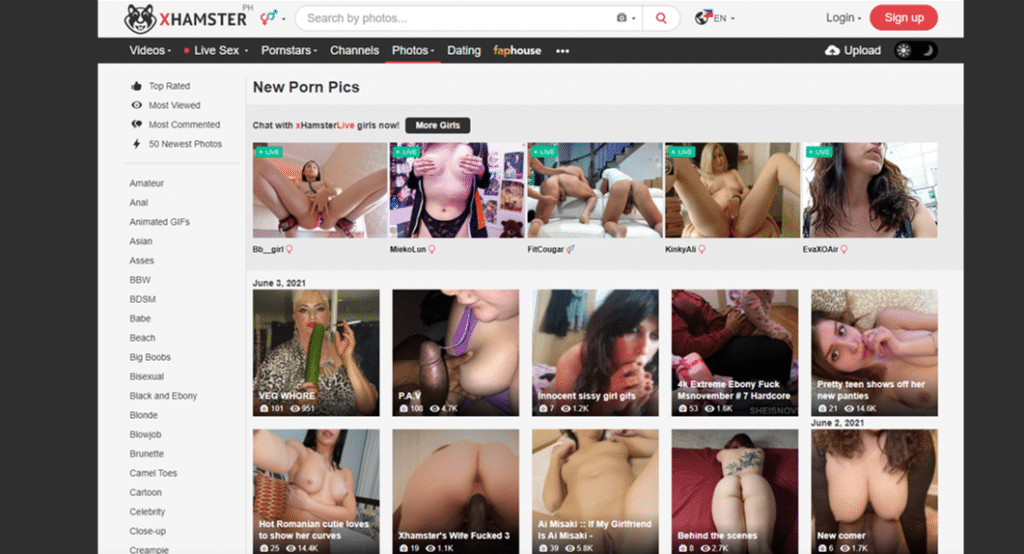 Since 2007, they have been one of the top sites for amateur porn. There are more than a decade's worth of exciting and mind-blowing photos, gifs, and movies to peruse. They also have a bit of everything. Check out their xHamster exclusive cam ladies, amateur movies, sexual tales, and free dating service if you manage to get through everything the photo area has to offer.
The site's image collection displays the number of photographs and the number of views it has received. This, together with the thumbnails, gives you a decent indication of what to anticipate. When you navigate across, you can either browse through the whole album on one page or set up an automated slideshow by clicking on a photo. If you want to magnify or look closely at each picture, a sidebar also allows you to zoom in on the photographs.
Read XHamster Pics's full details here.
PROS:
Updates regularly
Massive collection of amateur contents
Good photo quality
CONS:
Advertisements here and there
---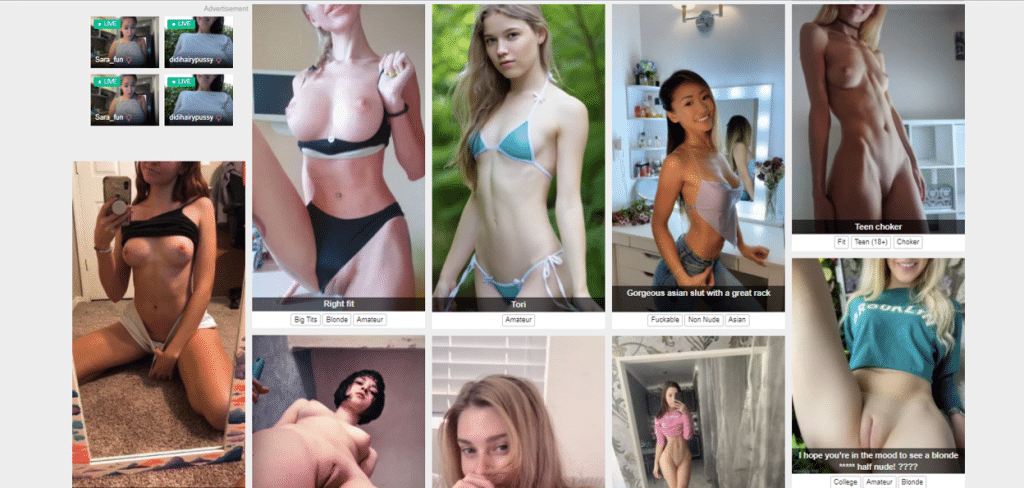 Sex.com is exceptionally close to being one of the most sought-after and popular pornographic image sites. The site is simple to explore and customize; I enjoy the degree of customization and the opportunity to post content; it's one of the few ad-free porn sites available. There are plenty of high-quality photographs and clips to select from.
Also, what amazes me is this site's ability to "like," and "comment" on each material. You can also "click" the image to get to its actual source. This feature makes Sex.com a terrific information site and a terrific location to share erotic films and photographs with the world.
PROS:
Excellent and interesting features
Good quality materials
No advertisements
CONS:
Inability to connect and engage with others on the site
---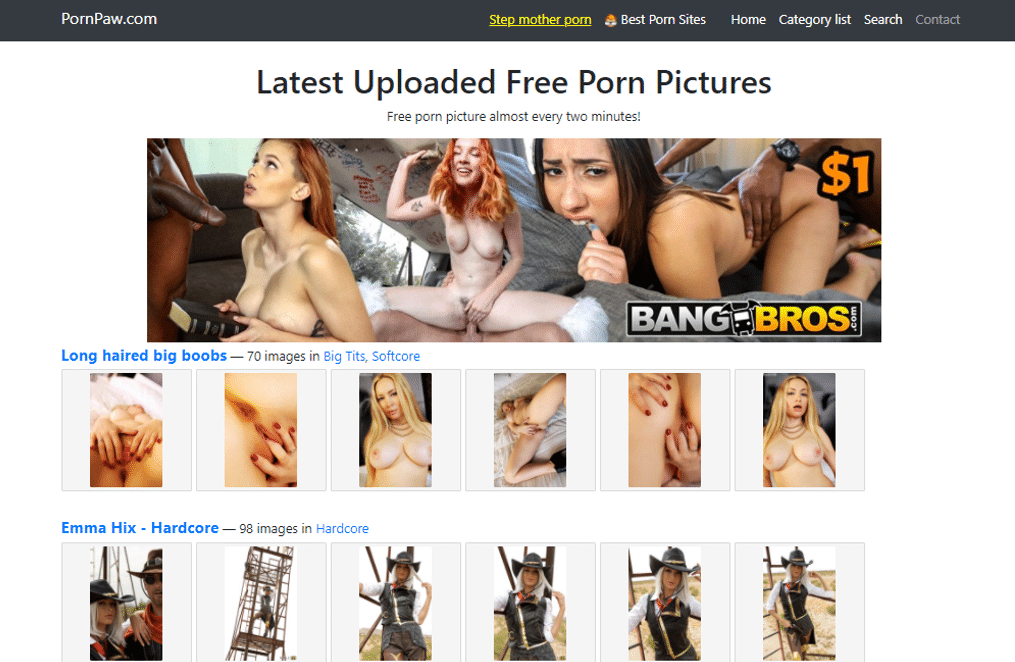 PornPaw is a porn pic website with a massive selection of porn pics, downloadable with a charge. It has a vast collection of everything you like — from ebony, MILF, Asian, shaved pussies, fetish, BDSM, and all sorts of stuff. Say it, and they have it all for you! Indeed, this website got everything settled for you and satisfied your pleasure all day long.
Take a look at PornPaw review.
PROS:
Free download and access
It has profile accounts about your beloved porn girls
The teen category is an absolute perfection
CONS:
You can't comment or rate anything
No option for a slideshow presentation
It has watermarks
---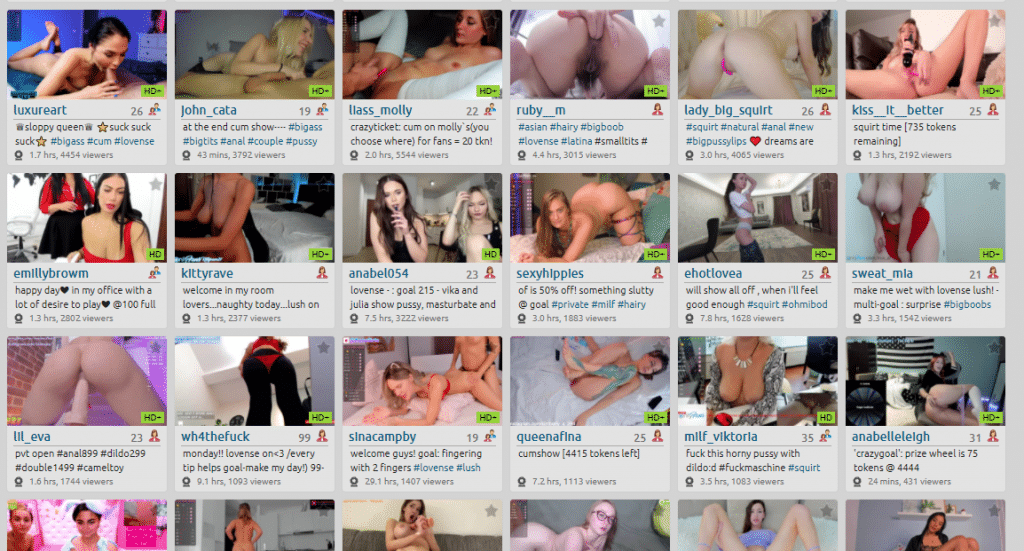 If you're interested in exploring sensual pornpics, UselessJunk is a great starting point. It has a library packed with close-up shots of stunningly pretty amateur chicks and absolutely perfect pornstars.
All users worldwide have unfettered access to many high-quality adult pornpics on UselessJunk. The website offers several ways to sort multiple galleries to make surfing easier for users. There are also plenty of explicit photos for both newbie and seasoned model lovers to choose from. You can freely decide whether to jerk off on homemade or pro shots!
Here's the full review of UselessJunk.
PROS:
Plenty of high-quality pornpics
Galleries came from top-notch porn studios
Free to use
It covers a lot of themes and categories
CONS:
There are plenty of misleading ads and third-party links
No advanced search feature
Can't download content
---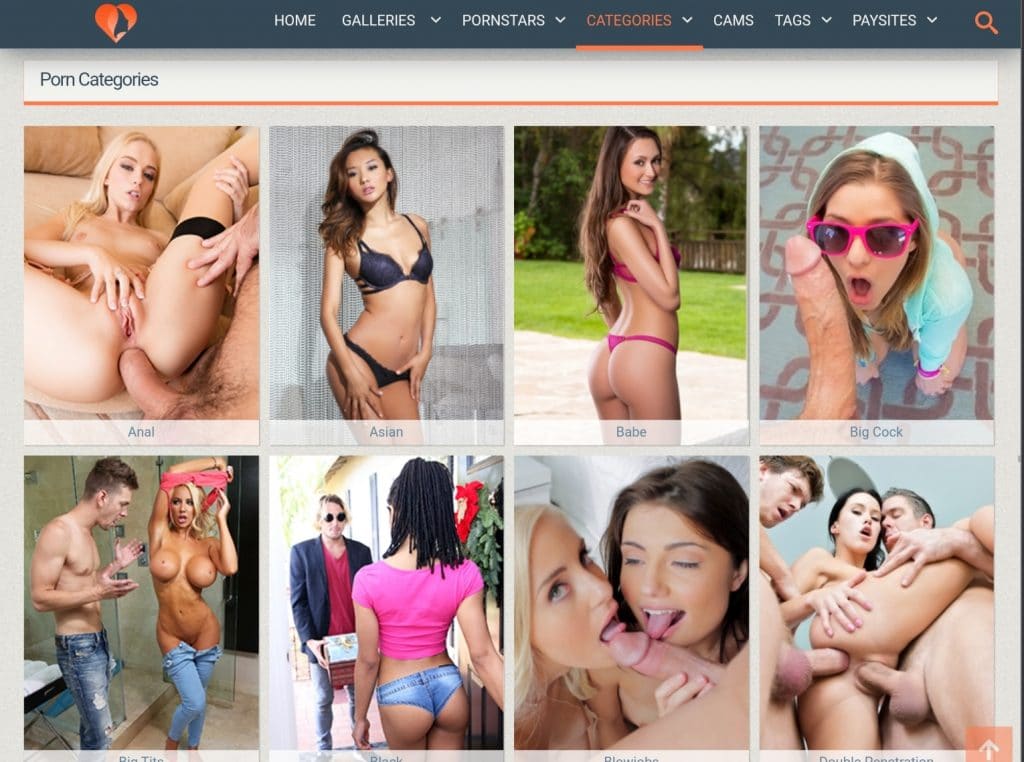 BabeSource is known to many as a vast porn pic site with an outstanding collection of adult erotica. Everything you see in its galleries is free, but of course, high-quality, studio-produced, and got stunning models from various mainstream porn sites. One thing that BabeSource is proud of about its content is primarily on its pornstar collection.
If you adore content from MileHighMedia, Brazzers, EvilAngel, or TeamSkeet, but you're broke or cheap as fuck that can't afford the membership fee, then BabeSource has got you covered. It has all your favorite pictures of celebrity pornstars collected for your convenience. Yes, that's right —they care about you. So, I hope you enjoy its massive porn pic collection from professionally-produced websites, with a great blend of genre, themes, and actors.
Read our full review of BabeSource.
PROS:
Porn pic content is fantastic
Galleries are overflowing
Pornstar pics are studio-produced
The website has an incredible layout and is easy to use
Filters and tags are the best
Mobile optimized website
Categories are unforgettable and just enough amount
CONS:
Ads and pop-ups
Community feature is not available
Some poor quality images
---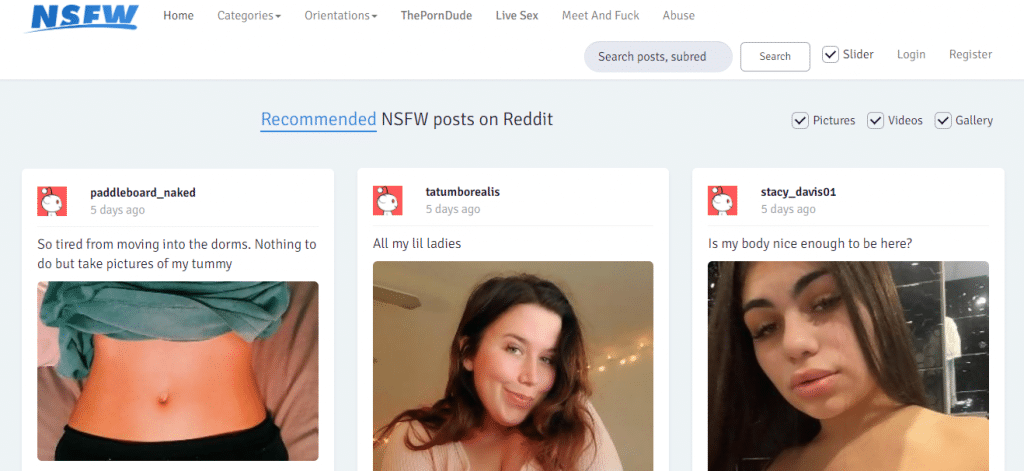 Many of us are pretty familiar with Reddit, and we all know that it has a notorious reputation for bringing all kinds of fun and entertainment. However, Reddit may seem overwhelming for most newbies because of its exclusive and extensive nature, so if you're not tech-savvy, you might get confused quickly. Luckily, there's NSFW.xxx, a free porn picture source of all types of smut in Reddit.
This site collected all the most popular and recent photos with NSWF themes and gave them all to you in one convenient place. Now, you don't have to spend all night finding the best erotic pics on Reddit because NSFW.xxx has got it all for you. It saves you effort, time, and fapping sessions from getting wasted.
Click here for NSFW.xxx full review.
PROS:
Plenty galleries available
Unique porn categories
Regular updates
Organized and clean content
Most gorgeous girls
CONS:
---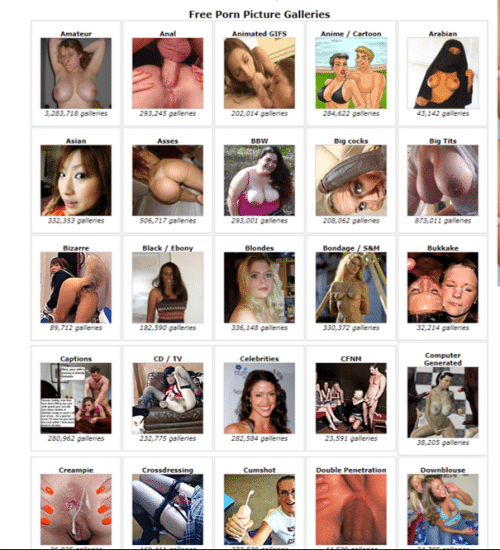 Did you know that a person had to jack off to images even before the advent of high-speed Internet? Gosh dang, that's an old-school ImageFap! It is enough for a man to enjoy the classics from time to time. Image Fap wants to be the finest image-based porn website in the world. You get a picture gallery with an unbelievable range, speed, and simplicity by incorporating old image galleries with a simple interface.
PROS:
A large community that shares personal galleries
Most extensive gallery on the Internet
You can find a variety of kinks and porn you like
Everything is free
CONS:
Simple design
Limited filter features
---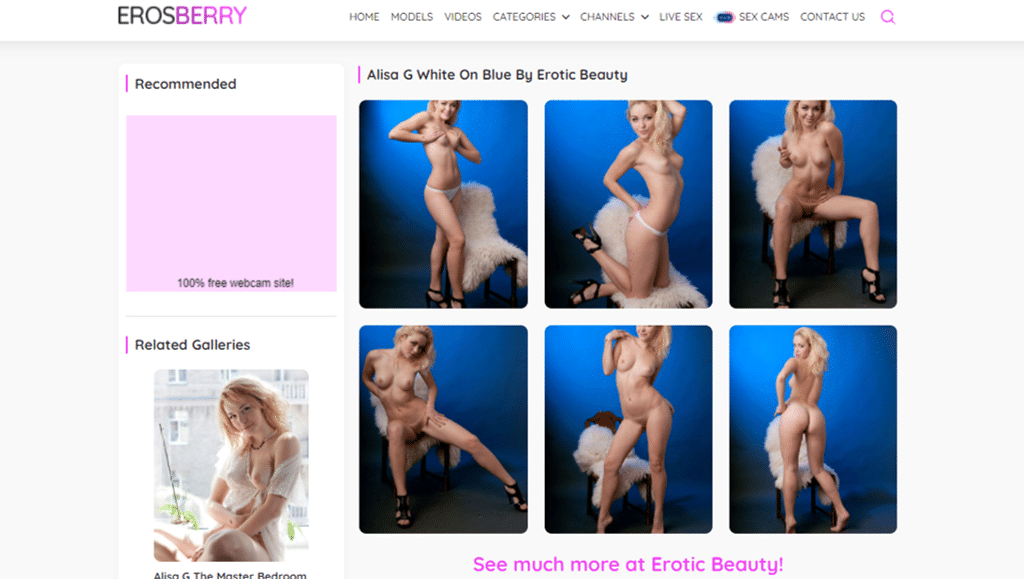 Erosberry is a great place to spend some time. There are some incredible photographs and galleries on this site. ErosBerry nudes are a fantastic and fantastic source if you want to look at some beautiful pictures of nude ladies. Their massive images made them known to have a great collection of lovely women doing some engaging activities.
Furthermore, the site ultimately displays all of Eros Berry's recent activity, as well as models and their top-rated photographs. It is a fantastic collection of amazing women in powerful positions. You can also spend a lot of your time on this platform if you enjoy viewing fabulous and mouthwatering images.
Click here for Erosberry full review.
PROS:
Minimal Advertisements
Number of great collections
CONS:
---
Final Words
Why not try Poya Girl? This site is the perfect recommendation for perverts enjoying the luxury of porn galleries. Poya Girl houses one of the sleekest and most artistic selections of hot women in various dresses, costumes, and styles. Not just that, if you are engrossed with the beauty of Asian women, you will highly adore the page. Get ready to wank your dick on Chinese, Japanese, Korean, and more women. You can have them freely or join the iconic abilities brought by a premium plan. See you!
All 66 Other Sites in This Category Worth Checking Out:
Adult Magazine & Top-12 Must-Visit Porn Picture Sites Like Adultmagazine.net Show Me 12 Alternatives for Adultmagazine.net Step into the world where porno hasn't entirely trampled the glossy reign of x-rated magazines — yes, they're still kicking! While the era of sneaky stash in the garage might be fading, the AdultMagazine site ensures yesteryear's printed passion stays […]