Updated on: December 5th, 2023
Digital Desire
& 12 Best Premium and Free Porn Picture Sites Like digitaldesire.com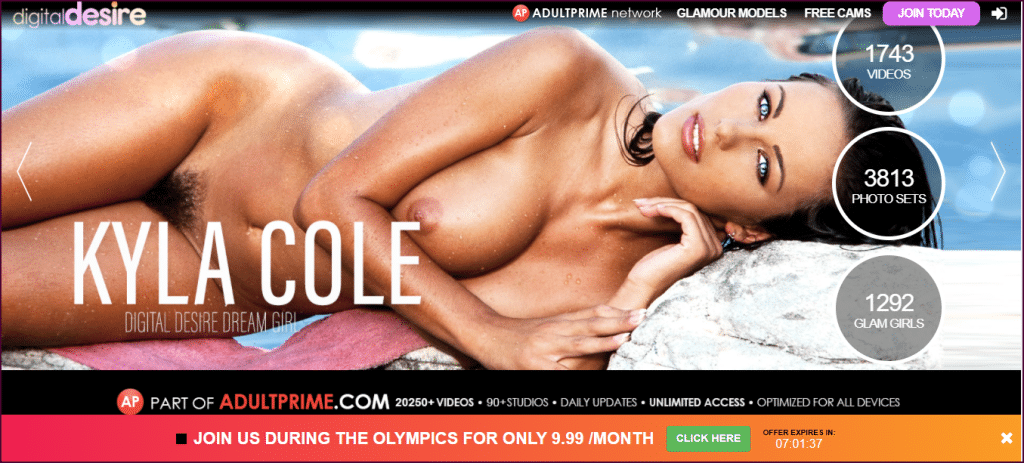 Beautiful natural faces never fade and go out of style no matter what we do. That's why, when I saw the Digital Desire page, I knew for sure that its classic stance would never get old. Also, Digital Desire has a truckload of high-definition porn picture collections; in fact, many of them are in 4K and 1080p resolution. So, despite having softcore themes in most of its categories, nobody can resist the temptation of these lovely girls. I'm sure jerking off to masturbation, striptease, fingering, and lesbian lovemaking won't be challenging.
Official URL: https://www.digitaldesire.com
Unleash Your Digital Desire!
The Digital Desire site is a top-quality site where you can find sophisticated shots and scenes of the most sought-after girls worldwide. Thanks to Hicks, a respected dude from Penthouse and Playboy, who created this masterpiece for us to enjoy. Unfortunately, he died around 2013, but the site he made remained popular today despite passing away. Undoubtedly, Digital Desire is an excellent site filled with passion and desires.
I gotta be honest, though, the first time I visited the site, I never really thought it was a sophisticated and fancy site and photos. But perhaps, this is something everyone should expect from Hicks. In an instant, you can already see that Digital Desire is far from being trash because all its shits are professionally shot. Each photo highlights the beauty and sexiness of women. Despite having daring and hardcore themes, Digital Desire showcased cumshots, blowjobs, masturbation, and penetration in the most sensual way possible.
Additionally, Digital Desire has the brightest and biggest model names in the industry. You can easily recognize the models' faces because they are carefully handpicked from the adult entertainment scene. Some have been covering girls of famous magazines and established reputation in several awards giving bodies. Definitely, Digital Desire is not your typical porn picture site, but it goes beyond the standard and expectations.
What to Expect from Digital Desire?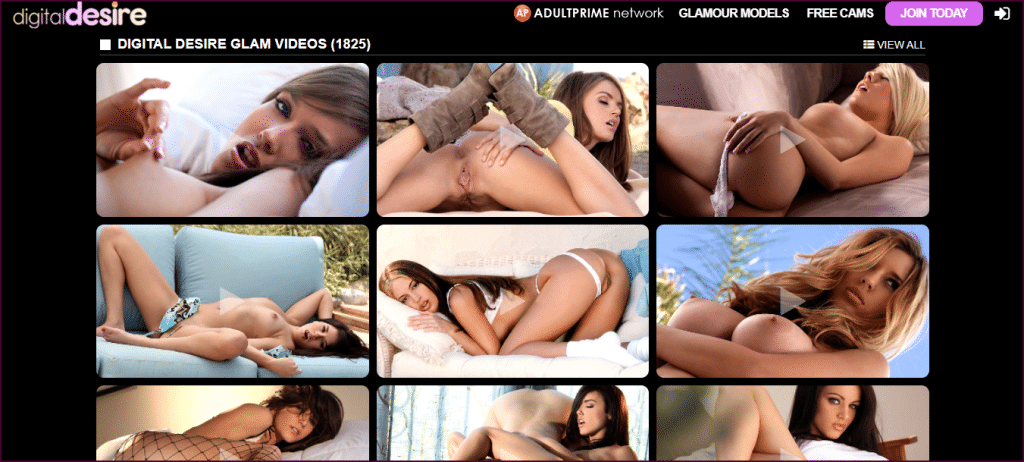 It's Digital Desire, so there's plenty of digital desires and passion inside its massive collection. You'll enjoy 3K+ photo albums starring the most beautiful and sophisticated women in the adult entertainment industry. Of course, you'll find amateur and newbies around here. A porn site won't be complete if no new faces pop. Also, there is a shitload of well-known stars in the model selection. Some are veterans in the porn industry, so you'll quickly recognize them.
Moreover, you have to expect to see several cameras teasing in the Digital Desire collection. Many of these girls love to take the fun and pleasure to a different level. These are through orgasmic activities, toy masturbation, strip teasing, and girl-on-girl scenes. You are free to download roughly hundreds of full high definition quality videos and 4K Ultra photos. If that's not enough, Digital Desire offers unlimited downloading, so you don't have to worry about caps or limited downloading options. Unlike other porn picture sites, Digital Desire knows that limiting your power would only lead to disaster.
More Content, Channels, and Videos!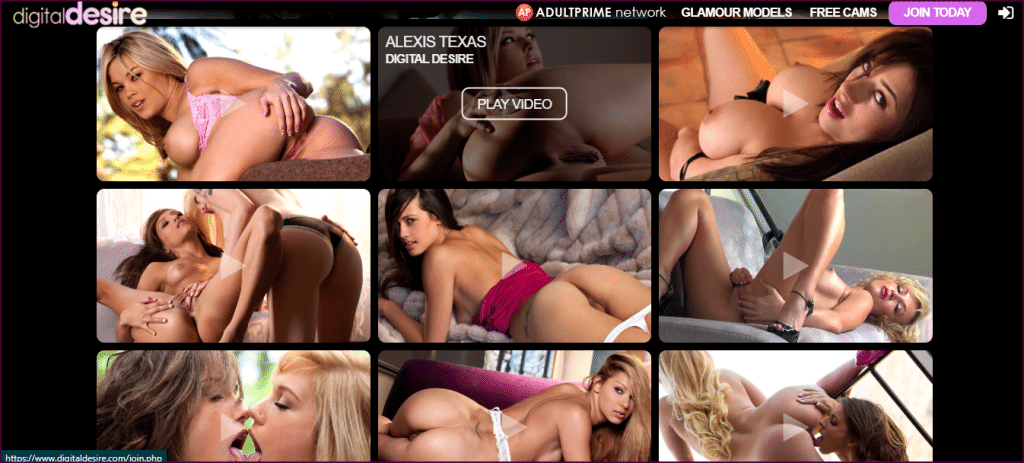 Being part of the AdultPrime site, Digital Desire offers not only porn pictures but a lot more content! When subscribing to Digital Desire membership, there's a shitload of AdultPrime porno coming your way. Now, there's no room to settle for less because Digital Desire has more than you need. With just one single subscription, you can have all-access to other AdultPrime networks.
Every horny snd pervert in the world would be thrilled to see how massive and extensive this site could be beneath its seductive homepage. Currently, you can access more than 70+ porn channels with an overflowing 20K+ porn videos available. Definitely, it's a massive porno you can enjoy in one single subscription!
Anyway, among the channel selection of Adult Prime, the most popular one is the ClubSeventeen, where members can jerk off to horny teenagers. Some of its top views are hardcore videos of innocent-looking girls. Also, I enjoyed watching other channels like the taboo collection of FamilyScrew site and the mouth-watering content of SinfulRaw.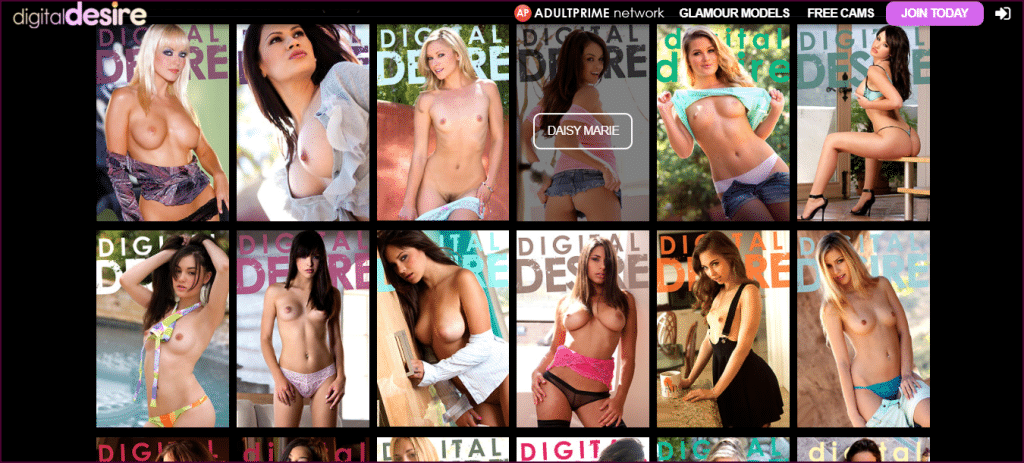 If those are not enough, well, there's more. With your Digital Desire membership, enjoy more porn channels for no additional fees. These channels include Grandmams, Submissed, ElegantRaw, and SummerSinners. Some popular sites like MetArt and PuffyNetwork are also part of the incredible network of Digital Desire.
Additionally, Digital Desire opens you to more selected content from the 21Sextury page. Yes, you read that right — selected. Some channels available on Digital Desire offer partial access to its collection. You will notice these videos as special exclusive from a particular platform when there's a "bonus" label. You might come across several live sex cam shows for free if you are in luck!
Digital Desire's Hot Pro & Amateur Models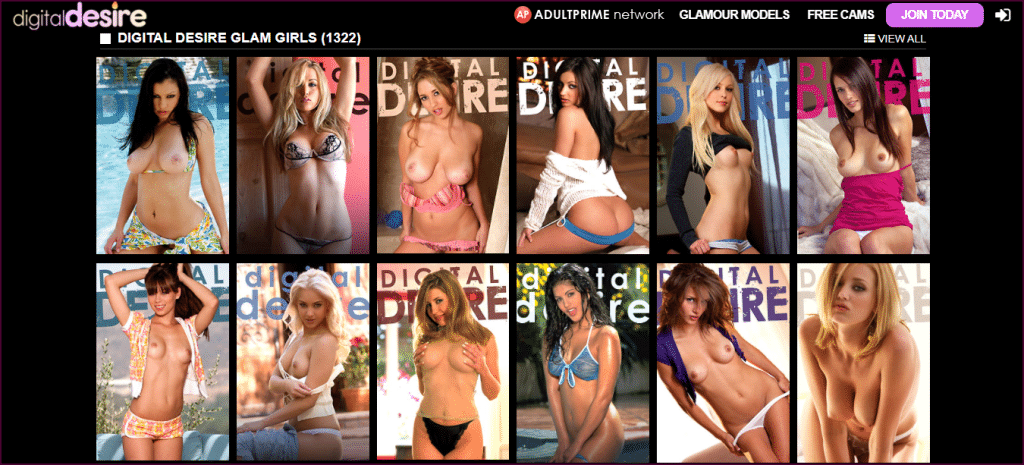 Seeing Digital Desire for the first time already gave me an idea of this site. The homepage is filled with naked, hot women who are ready to show off their potential on cam. These girls are the best and could be a standard of beauty in adult entertainment. Plus, Digital Desire's collection has thousand upon thousand models, who I'm sure has plenty of content for each group. So, jerking off will be a nightly routine now.
Probably, the only downside I could mention about Digital Desire is that the content rolls around softcore themes. In this modern-day era of adult entertainment, hardcore porn is everywhere — be it in amateur sites, forums, JAV, and more. So, seeing Digital Desire's content jam-packed with softcore niches, it was kind of lame.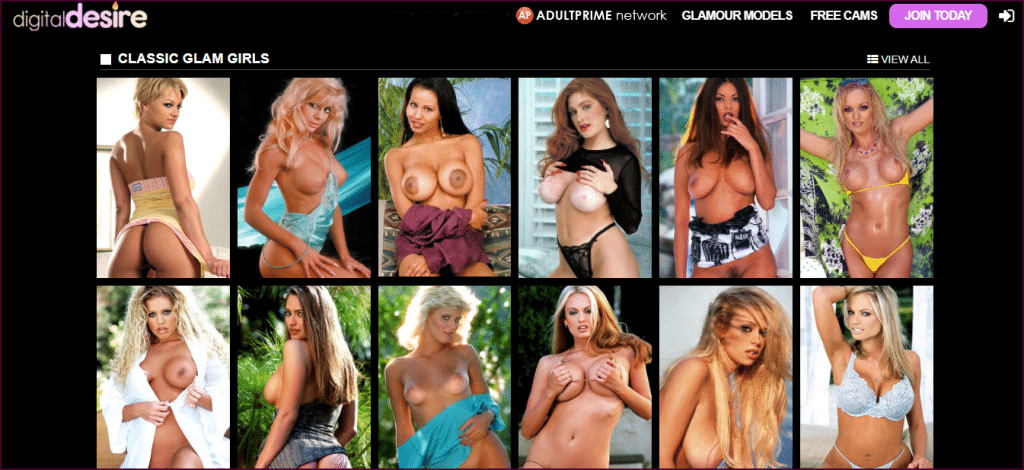 But I can't say it was terrible because, despite all the softcore teasing, the shots and scenes available here are world-class. Definitely, no matter how much we complain, seductive teasing and masturbation are always top-quality jerking materials. Also, Digital Desire wishes to ignite wild and creative imagination because most photos here are classic seduction.
Design and Navigation of Digital Desire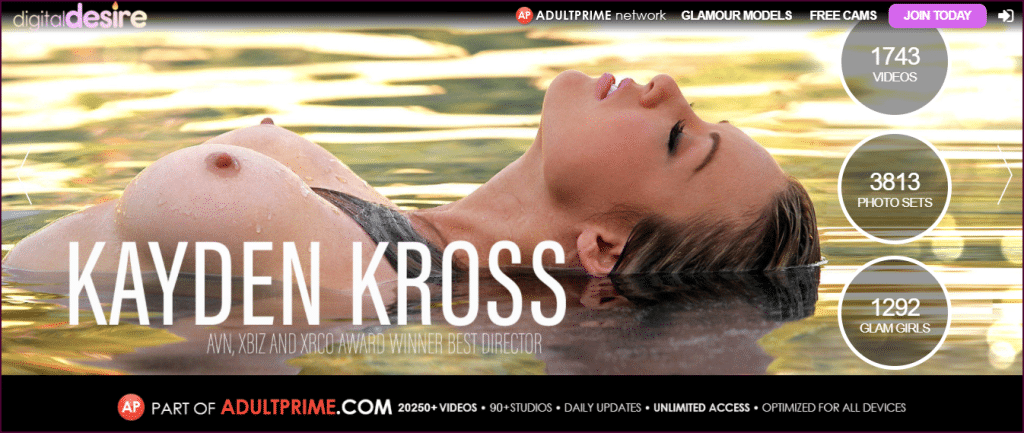 Digital Desire page is pretty much an easy-to-use site, coupled with straightforward navigation and tools. It's probably because it's part of the AdultPrime network, so anyone would expect incredible value and browsing experience from here. The tools and site features are pretty helpful in providing a smooth and easy navigation experience, like sorting categories, photos, and models.
The site has an enhanced searching feature that offers massive tag selection if you wish to find more specific content. This way, filtering and categorizing content is pretty much straightforward. Digital Desire also has favorite and rate features, so you can freely rank photos and videos according to your liking. Plus, the members can leave feedback or comments on any site content, encouraging active community participation.
Finally, Digital Desire likewise offers a convenient toggle feature that is useful in hiding or showing certain content in the search results like gays or bisexuals. But what's the most exciting part of Digital Desire is its customization feature. This feature allows you to create your personal clips by cutting and sewing scenes together. Definitely, it's a great idea to start making your own porn masterpiece.
The Downside Aspect of Digital Desire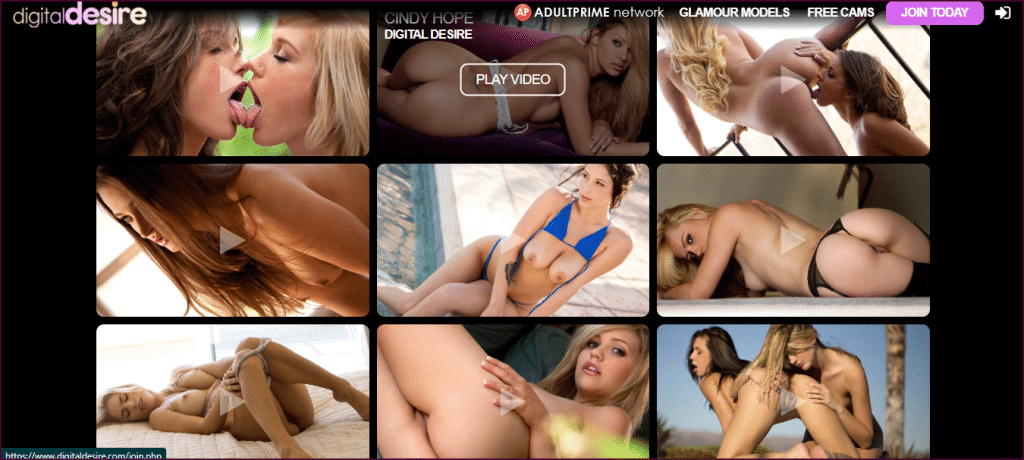 Rotating Content
After some slight hint of hesitation, it appears that rotating material is now the norm of the Digital Desire page. The site claims they are frequently updating, but it looks like the "updates" are recycled materials from their old collection. But, kudos to Digital Desire because it still has a wide range of quality available, from high definition to 4K Ultra porn. While you may categorize the content, it is restricted to nothing but the latest and oldest, that is rather useless when you consider that the stuff is constantly being rotated in and out.
Features and Tools
Also, certain member functionalities, such as category filtering, media ratings, and tags, are only accessible through a computer. This is definitely a significant hindrance to the mobile app's usability. As a result, there's a shitload of complaints from customers unhappy with their Digital Desire mobile site experience. I'd also wish to mention a few things concerning the payment alternatives that Digital Desire has available. It is important to note that the pricing is in Euro, which is made evident in the sign-up section, but it isn't easy to distinguish when you get to the site biller. Also, Digital Desire is established on the current currency exchange, so keep an eye out for cross-sales.
Pros and Cons of Digital Desire
PROS:
Massive archive
Models are famous
Sophisticated design
Usability is convenient and easy
Lots of bonus channels
Access to all AdultPrime networks
CONS:
Tools are basic
Some ads
Rotating content
---
12 Best Premium and Free Porn Picture Sites Similar to DigitalDesire.com: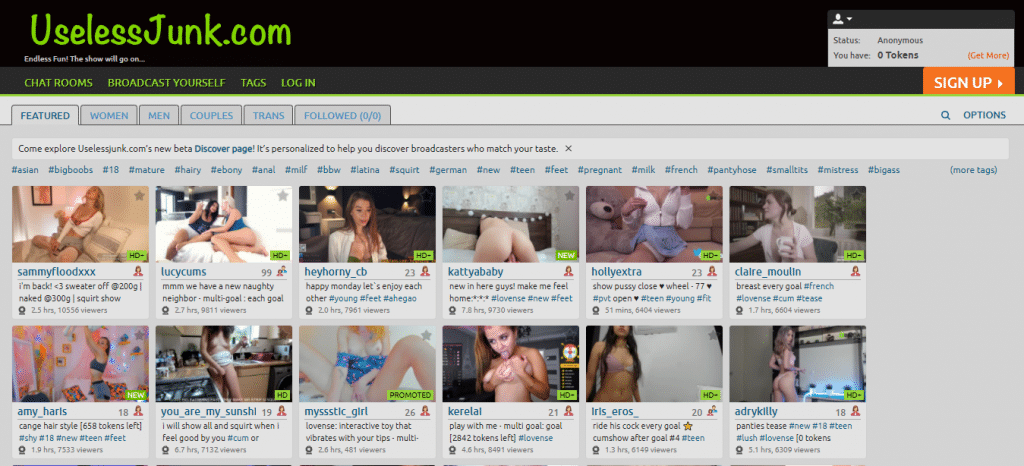 If you're interested in exploring sensual pornpics, UselessJunk is a great starting point. It has a library packed with close-up shots of stunningly pretty amateur chicks and absolutely perfect pornstars.
All users worldwide have unfettered access to many high-quality adult pornpics on UselessJunk. The website offers several ways to sort multiple galleries to make surfing easier for users. There are also plenty of explicit photos for both newbie and seasoned model lovers to choose from. You can freely decide whether to jerk off on homemade or pro shots!
Here's the full review of UselessJunk.
PROS:
Plenty of high-quality pornpics
Galleries came from top-notch porn studios
Free to use
It covers a lot of themes and categories
CONS:
There are plenty of misleading ads and third-party links
No advanced search feature
Can't download content
---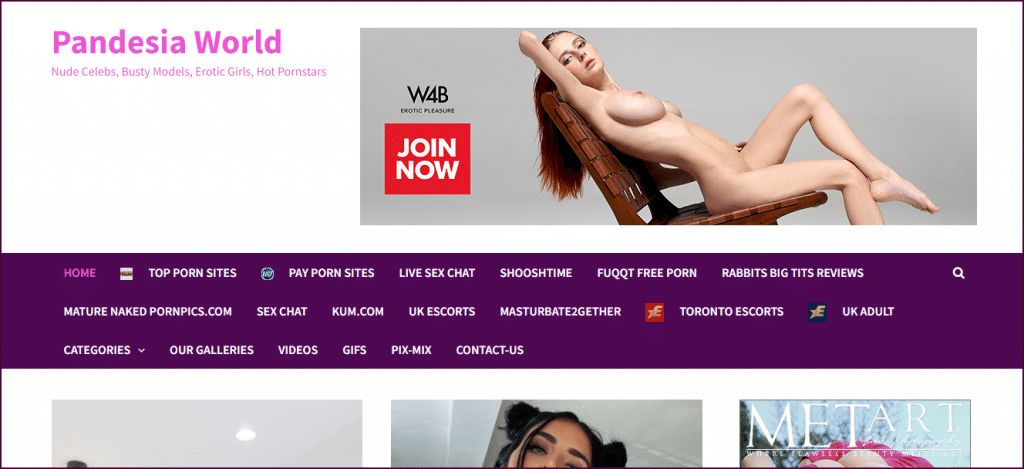 Porn entertainment isn't only about sex, scandals, and premium porn channels. Adult blog sites and sex mags likewise provide incredible pleasure for anyone with extreme fascination in pleasure, fantasy, draw-jopping babes. Indeed, you can't go wrong with PandesiaWorld —a sizzling porn pic site with an entertainment blog featured. It brings you the most up-to-the-minute stories and freshest nude galleries of your favorite stars and amateur babes.
Click here for PandesiaWorld full review.
PROS:
Easy downloading options
High-quality resolution pics
Use the site as a guest
Plenty of categories
Amazing celebrity leaks
It has amateur models
CONS:
Ads and pop-ups
No hardcore themes
Redirects and third-party sites
---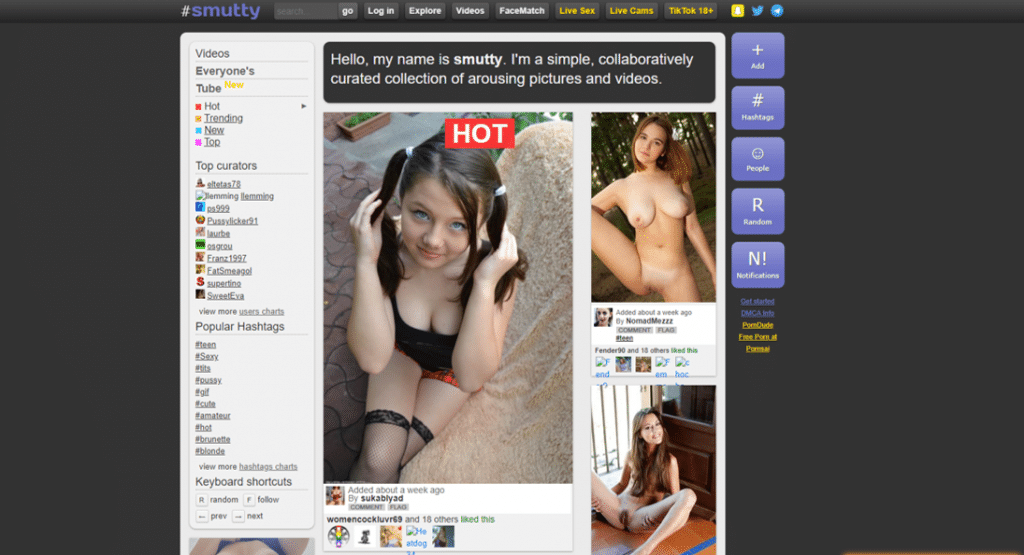 Smutty has a contemporary design, with most pages consisting of a wall of photos divided into columns. The site is designed to stimulate user participation. Some connections and icons in the page's sidebars lead to hot and new content and a giant button in the corner that allows users to add new material.
The system is also set up in such a way that the most extraordinary material climbs to the top, and creating the bespoke feed of your favorite material is a breeze. Currently, the site favors amateur photography, but you can still find whatever content you want.
PROS:
Availability of amateur and professional contents
Can personalized contents
Top-rated materials
User-contributed images
Very engaging community
CONS:
Has advertisements
Limited videos
---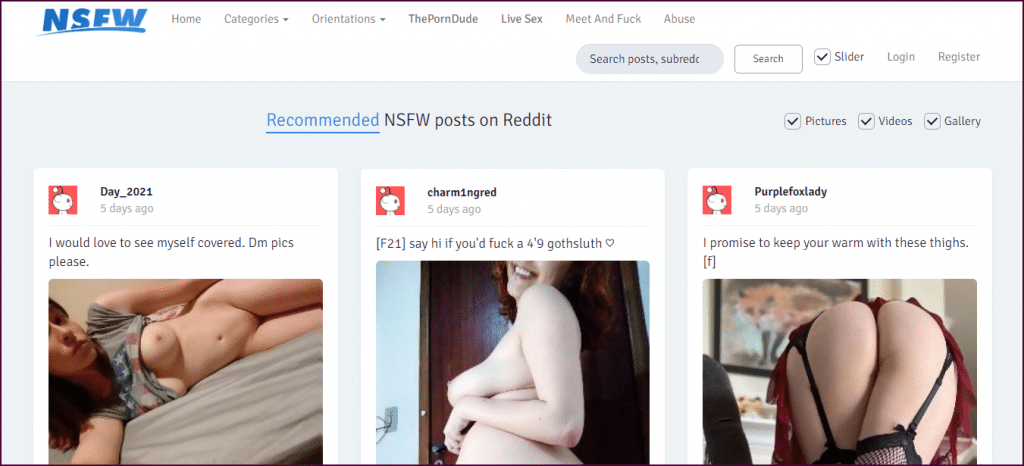 Many of us are pretty familiar with Reddit, and we all know that it has a notorious reputation for bringing all kinds of fun and entertainment. However, Reddit may seem overwhelming for most newbies because of its exclusive and extensive nature, so if you're not tech-savvy, you might get confused quickly. Luckily, there's NSFW.xxx, a free porn picture source of all types of smut in Reddit.
This site collected all the most popular and recent photos with NSWF themes and gave them all to you in one convenient place. Now, you don't have to spend all night finding the best erotic pics on Reddit because NSFW.xxx has got it all for you. It saves you effort, time, and fapping sessions from getting wasted.
Click for a full review of NSFW.xxx.
PROS:
Plenty galleries available
Unique porn categories
Regular updates
Organized and clean content
Most gorgeous girls
CONS:
---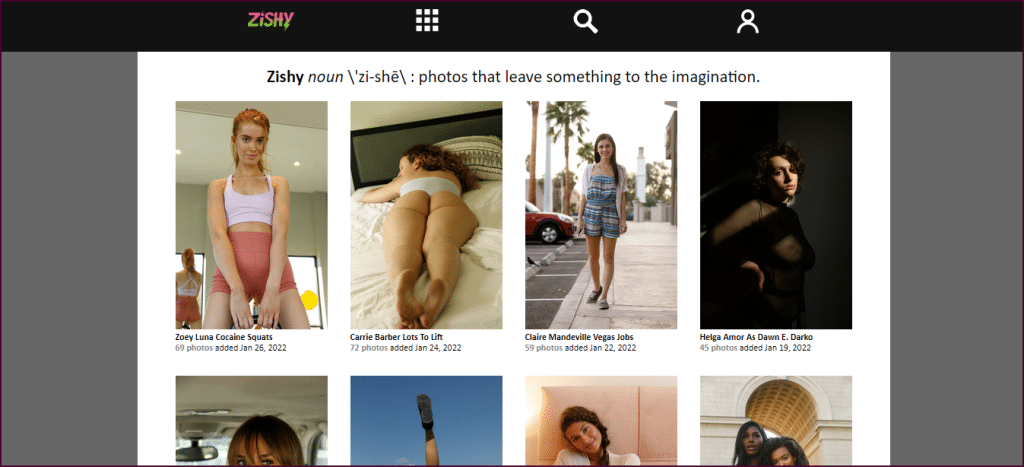 Around 2011, when Zishy started, they gave us a fantastic collection of pics with high-quality resolution. Plus, there are weekly updates to enjoy fun shots and new featured girls on cam. Currently, Zishy has over a thousand galleries collection and 500+ videos. Zishy has a cool and unique concept that gives us the Bellesa experience.
Honestly, it's pretty refreshing seeing all the collection with a cool concept of softcore and non-nude entertainment. Of course, what makes them all great are the featured girls, and take note, many of them are amateur. Certainly, they like to tease us by showing some nip slips, hot sideboobs, and sometimes even go fully top-naked.
PROS:
Filter button is available
Members are active and engaging
Videos are short but high quality
Pictures are HD and sharp
CONS:
Some old videos are in SD format
No information about the models
Short videos only
No tags
---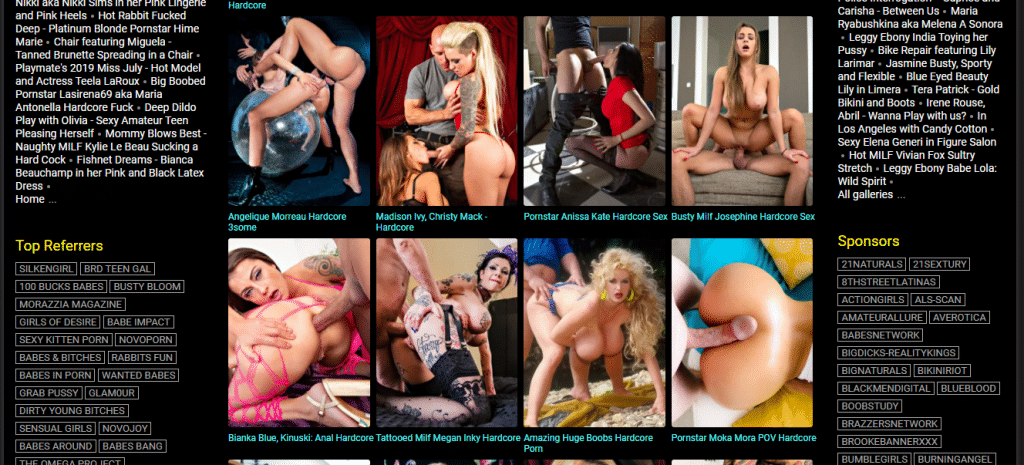 BabesMachine sounds like a porno site with videos and hardcore scenes. It's close to that concept, though, but instead, the pleasure is brought to you through pictures. These pictures are mainly collected as galleries with softcore, hardcore, or extreme themes. Despite its unhosted content, most of its galleries are looking great. It has incredible thrills and themes that serve its purpose of giving us pleasure while fapping. Sure, porn videos, GIFs, and erotic films are sure-fire spice things up on different levels, but in terms of porn pictures, the thrill is something unique.
Full BabesMachine review here.
PROS:
Free to use
Unique themes, categories, and niches
Variety of pornpics
A to Z List of Pornstars
CONS:
Content is not hosted
Redirects
Can't follow pornstars
---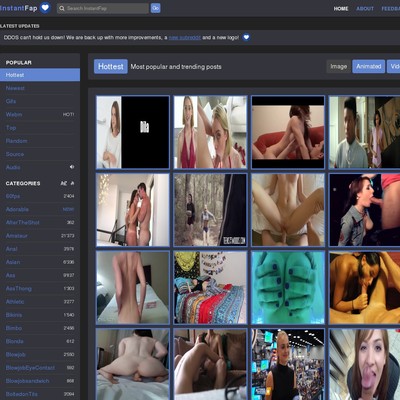 InstantFap.com is a pornographic image website that features some of the sexiest photos from across the globe. You will see a lot of pornstars in different situations and locations. InstantFap's homepage is dedicated to displaying the "hottest" and "trending" photographs, most likely based on the number of views. Instant Fap is so simple to access and use its primary selling point. Hence, you may also use the top-of-the-page filter to find animated GIFs.
Take a look at InstantFap review.
PROS:
Good categories
Huge selection of images
High-quality contents
Efficient and fast
Excellent navigation
CONS:
Broken Links
Existence of advertisements
---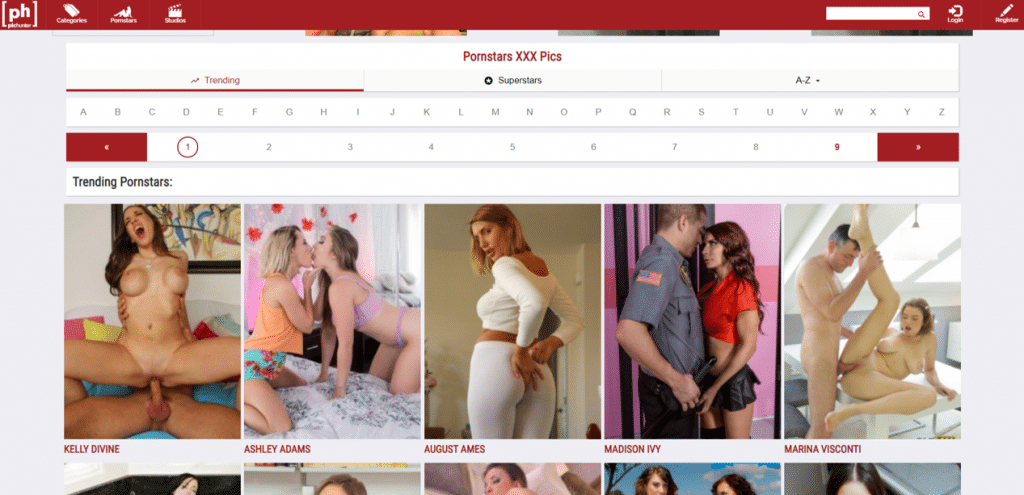 PicHunter.com has been around for a long time, dating back to 2001. The developers claim to be dedicated to maintaining a virus-free, clean, quick, user-friendly, and they appear to be true to their word. This site has progressed with time, and you can now discover HD photographs without searching too far. They make them very visible by constructing a large HD sign in front of the galleries that fit.
The number of free items available at this specific location is astounding. You may even enhance your game to the next level by creating a free member account, which will allow you to store your favorite photos in whole albums and do a variety of other things.
PROS:
Processes fast and quick
Minimal Ads
Huge Gallery
High Definition photos
CONS:
No amateur images
No filters available
---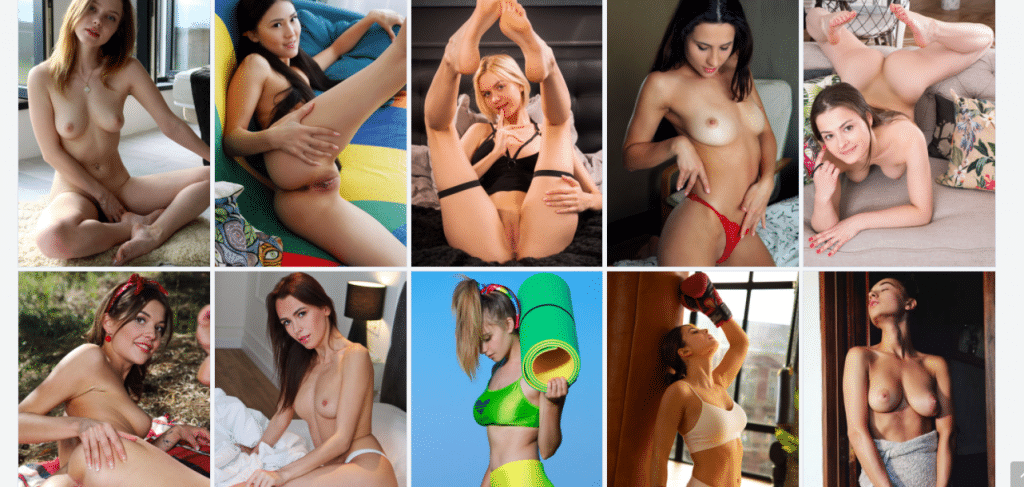 Elite Babes has a vast porn collection, everything is free, and the projects shown on the site are of outstanding quality. This site is relatively straightforward, so moving from one spot to the next and finding the hottest top girls to masturbate to isn't too tricky. Also available on the site are entirely natural bodies of models. Indeed, you will not see fake and ridiculous body parts.
Elite Babes also updates its website at least once a day. This not only indicates that fresh stuff is on its way to you, but it also means that you will be aware of when the next update. The site can always discover stunning naked models that are sophisticated, eager, and classy. Everything is here, waiting for you to explore.
Full review of EliteBabes here.
PROS:
Best quality of porn images
Sexy and alluring content
Huge selection of materials
Glamorous pornstars
CONS:
Few adverts
Lack of customer support service
---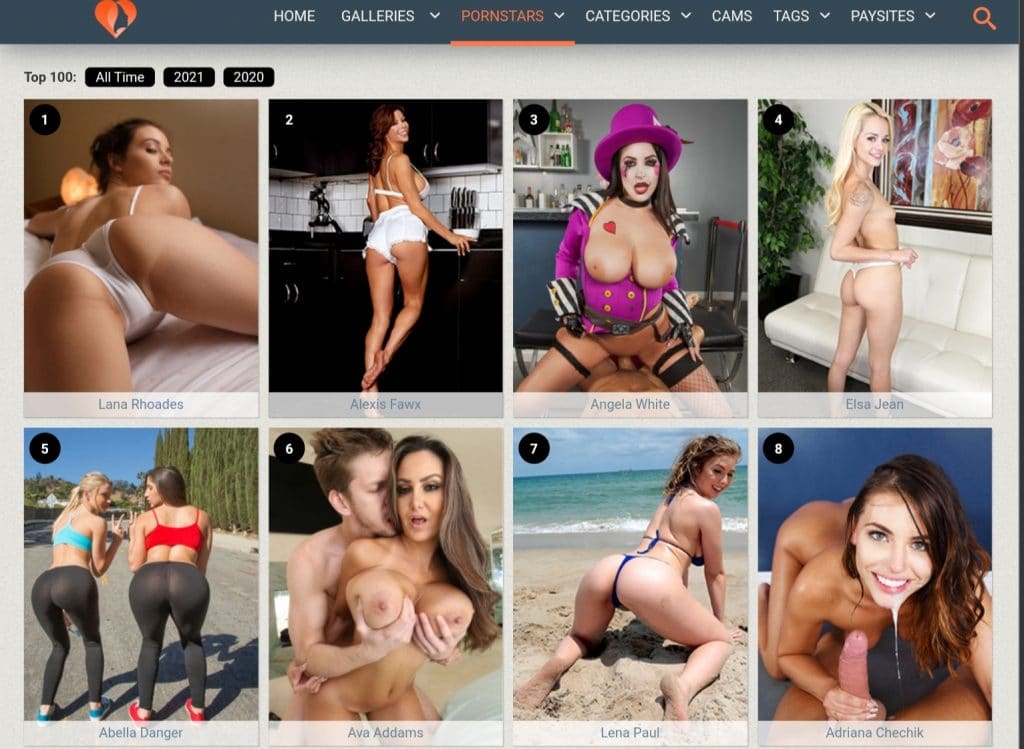 BabeSource is known to many as a vast porn pic site with an outstanding collection of adult erotica. Everything you see in its galleries is free, but of course, high-quality, studio-produced, and got stunning models from various mainstream porn sites. One thing that BabeSource is proud of about its content is primarily on its pornstar collection.
If you adore content from MileHighMedia, Brazzers, EvilAngel, or TeamSkeet, but you're broke or cheap as fuck that can't afford the membership fee, then BabeSource has got you covered. It has all your favorite pictures of celebrity pornstars collected for your convenience. Yes, that's right —they care about you. So, I hope you enjoy its massive porn pic collection from professionally-produced websites, with a great blend of genre, themes, and actors.
Click for a BabeSource full review.
PROS:
Porn pic content is fantastic
Galleries are overflowing
Pornstar pics are studio-produced
The website has an incredible layout and is easy to use
Filters and tags are the best
Mobile optimized website
Categories are unforgettable and just enough amount
CONS:
Ads and pop-ups
Community feature is not available
Some poor quality images
---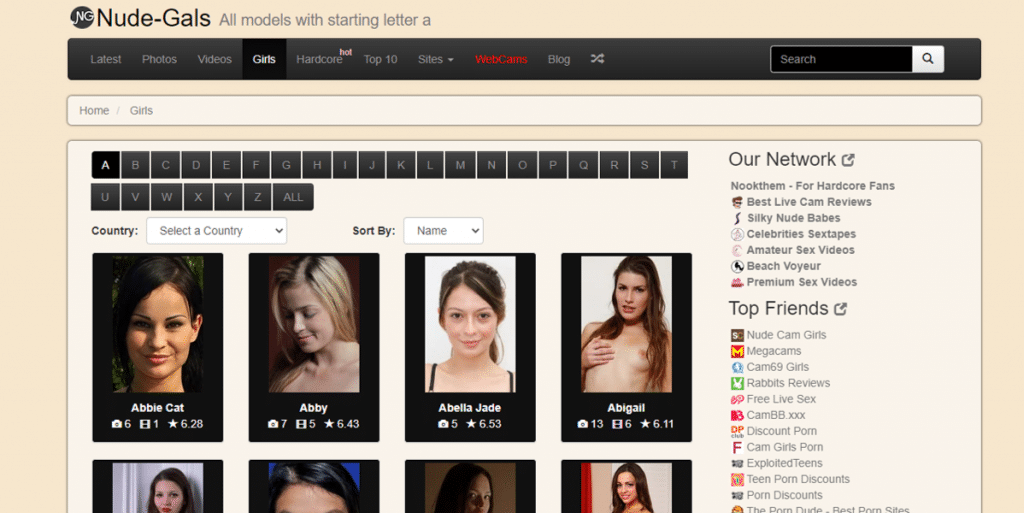 There are a couple of areas on this website that are worth looking out for. While most of us will concentrate on the "videos" area, here in Nude-Gals.com, the "pictures" area is the most popular since it has several excellent galleries.
The photographs are grouped into several parts. However, there is no transparent categorizing system in place. You will also find several well-known porn actors here, and clicking on their specific thumbnails will take you to all of their photoshoots and videos.
PROS:
Hot images
Quite a selection of photos
Presents model's profiles
Attractive pornstars
CONS:
No categories
Confusing presentation
Few adverts
---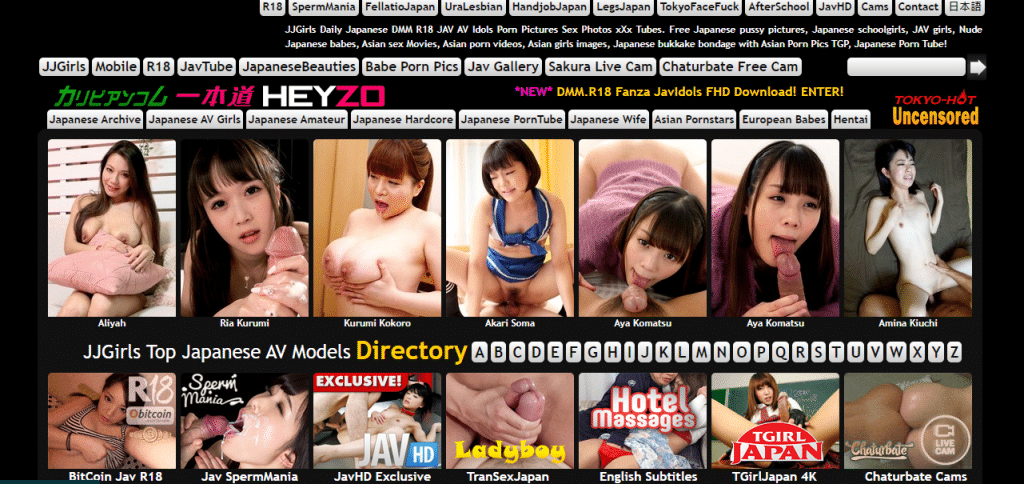 Are you looking for fantastic JAV photos? Well, I have good news for you. Introducing the JJGirls site —loaded with quality JAV photos and even videos. Each of the pics and vids offers something different and unique —something you rarely find from any JAV pornos. Plus, they are all uncensored, so you can finally see the tight pussies and perky tits of Japanese babes. There are plenty of categories you can choose from here, including fetishes, kinks, and more.
PROS:
Amazing JAV content
Plenty of categories available
Numerous pics and videos
CONS:
Quite a messy website design
Some ads
Redirect links
---
Final Words
Even though Digital Desire is not perfect, countless users will admire the traditional elegance of the models nevertheless. In the end, the DigitalDesire women consistently provide us with stunning and unique glamorous shots, even though their make-up and hairstyle have a throwback feel.
Also, Digital Desire's subscription packages are very convenient for anyone looking for low-budget porn pictures and girl-on-girl soft porn. Plus, there's a shitload of additional porn networks you can enjoy using a single subscription — thanks to AdultPrime accessibility. Despite looking like an art gallery or museum than a fucking strip club, Digital Desire will definitely give you a fucking load of reasons to fap every day.
All 66 Other Sites in This Category Worth Checking Out:
Adult Magazine & Top-12 Must-Visit Porn Picture Sites Like Adultmagazine.net Show Me 12 Alternatives for Adultmagazine.net Step into the world where porno hasn't entirely trampled the glossy reign of x-rated magazines — yes, they're still kicking! While the era of sneaky stash in the garage might be fading, the AdultMagazine site ensures yesteryear's printed passion stays […]