Updated on: December 10th, 2023
SpicyMatch
& TOP 14 "Must Visit" Swinger Sites Like SpicyMatch.com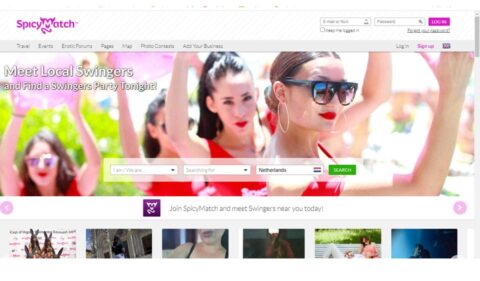 Every day, people are seeking new and exciting escape from their lives. We always yearn for a fun, adventurous experience especially in terms of dating, sex, and relationships. Thus, this is where swinger sites emerge in the scene fulfilling all our urges, fantasies, and dreams' desires.
With numerous selections on the internet today, it is hard to distinguish which is a scam and which is legit. Many sites would claim they are top-notch, but leave their members unfulfilled, scammed, and waste a shit-load of money. Good thing, there is one that stands above them all and raised the bar in providing the swinger experience of the lifetime.
URL: https://www.spicymatch.com
This site is called, SpicyMatch. Clearly, you might have heard from this somewhere or someone. In simpler ways, SpicyMatch is a great site that intends to cater to the dating needs of people who particularly engage in a swinger lifestyle. In case you didn't know, swingers are people, single or committed who believe relationships should be open and shared.
Undressing SpicyMatch
To start, SpicyMatch is an online site where swingers meet locally and hook up. This is exactly intended for singles and couples who are willing to explore their sexual side and be open to other people sexually. Apparently, this site was first introduced in the year 2012 and from then on, it has received over 200,000 visitors every day. In particular, the site functions around Nicosia, Cyprus.
Due to the widespread explicit notion regarding the swinger lifestyle, many people call it an absurd, extravagant, and bizarre lifestyle. Hence, individuals who celebrate this kind of lifestyle, find it tough to find a community that accepts and shares similar interests in the swinger lifestyle.
Therefore, this is how the SpicyMatch came to life, it demonstrates a great venue for individuals to express, explore, and gather all together and celebrate virtually the extravagant lifestyle of swingers. People can track down local swingers and indulge in consensual fun and pleasurable moments.
How Does It Work?
Design
Moreover, the SpicyMatch site designed to provide an excellent interface and user-friendly navigation for all users and visitors. Significantly, it works amazing by using your submitted data and controls automatically by matching you to other users. So, the matching system is based on the information, qualifications, and everything compatible with your preferences. Afterward, successful matching suggested on the user's dashboard and you can already scroll, click, and select whoever suits your needs.
Searching
Additionally, users can use searching feature that allows them to search profiles that are perfectly suitable to their preferences. To have better search options and results, you can upgrade to a paid subscription as it delivers an extended searching function. Following searching, communication is also a key to sustaining a swinger lifestyle, thus SpicyMatch employs tons of connection and communication options. It can be through in-site chat, sharing images, webcam calls, email exchange, and IMs.
Register and Get Laid Instantly!
Is It Easy?
In creating an account on SpicyMatch, the process involves fairly easy steps and you will barely spend so much time. Under approximately 3 minutes utmost, you all set and ready to have sex. Afterward, the process of signing involves providing a username, valid email address, and setting up a password.
Additionally, you have to provide information regarding your status. It could either be Single, Couple, or Group. The site requires you to be 18 years of age, or above to become a member. If not, then you need to step away. Afterward, click the sign-up button and begin finding your match!
Details Equal To Sex
In addition, users will enter the successive page that requires to include sexual orientation. On the next tab, users is ask to provide their location, and language speak. As users go further, they will direct to another tab where they have to include some necessary information, including birth date, current relationship status, swinger lifestyle experiences, sexual preferences, and willingness to travel or not just for a dating arrangement.
Moreover, the last part of completing your profile is to upload a profile picture. As recommended, users need to submit an image showing 60% of their body and face. The administrators of the site will verify and approve your image, and once ratified, it will show automatically on the account. Nonetheless, it is not a compulsory requirement to show off your face, if privacy is what you are after.
On the other hand, if you want to be more detailed and comprehensive on the information you display, the site would recommend to include eye color, hair, skin color, tattoo, or anything interesting about yourself that you like to share for everyone's viewing. To summarize, the more detailed description you provide, the higher chances you get attention and suitable matches.
Design and Usability of SpicyMatch
User-Friendly Design
The SpicyMatch site designed to make the user experience more friendly and easy to navigate, indeed. In fact, upon scrolling, I noticed that the menu option and other functions of the site have a similar interface as Facebook. This is more convenient because everyone is already familiar with the design and functionality of the site.
Moreover, a support bot is available that guides the user with some information about the useful features of SpicyMatch, making the whole experience extra convenient. Thus, within just a few minutes of browsing and scrolling, you will find yourself getting a hold of the site deeper.
Better Features, Better Sex
Comparable to the Facebook account, the SpicyMatch features allow users to post images, videos, texts, and status on their profiles. You also get updates and recent posts of your matches on your timeline. Moreover, you can also create groups or join one, similar to what Facebook can do. Indeed, plenty of amazing features on this site are familiar, thus it is not confusing when in used.
There are other features as well that provide the users with a more convenient moment in using the site. For instance, "speed dates" where you can see the site's suggested matches for you, and "visits" that shows lists of users who viewed and visited your profile. Additionally, the "Members Option" functions as a search bar where you can run basic searching or advance browsing with access to maps.
Also, SpicyMatch held special events, travel, or vacations, both official and unofficial that can be accessed through the "Events" section. Moreover, SpicyMatch lets you make easy connection and communication through its in-site messaging services, notifications, friend requests, and active members available. Undoubtedly, SpicyMatch furnishes an outstanding, fascinating, and entertaining dating adventure online.
Free Hookups?
Every amazing feature comes with a price. However, in SpicyMatch creating an account and signing up as a member does not require a shitload of money. Surprisingly, for the convenience of everyone, it is for free! Nonetheless, basic accounts may restrict the user from getting the most out of the site's amazing functionality.
On the other hand, for paid members, it applies exclusive features including messaging and browsing anonymously. Moreover, the exclusivity of the site is more convenient in finding matches because paid members have privilege to use advance matching algorithms in pinning down the most precise and accurate results. Regardless, there are some amazing offers for basic accounts as well. That includes automated matching suggestions and viewing of other users' profiles, for instance.
Get Kinky In SpicyMatch App
The people behind SpicyMatch have emerged in a collaborative idea. They made an effort to develop a more convenient way for swingers to express and explore their lifestyle through an app. Yes, you read it right. The SpicyMatch is available for download both ib Android and iOS devices. For Android users, it requires version 4.4 or later than that to install, while iOS users need version 11 or later than that.
Besides, the app itself has similar elements, design, and usability compared to the desktop version. The functionality of the desktop transformed into a portable, compact, and convenient platform. Additionally, no annoying advertisements lurking around the site and pop-ups are not experience. According to users, the overall usability and design experience extremely secured, friendly, and simple. Indeed, the experience of engaging and arranging swingers events, dates, and hookups, have come in handy.
Are You Secured?
The major challenge anybody raises before actually using a dating website refers to safety. Without first hitting the sign-up option, particularly when it is a casual dating site, it's always prudent to perform an investigation. Indeed, there are fraudsters around nowadays, as many online sites, with several troll profiles.
With this purpose, to avoid further intrusion from unauthorized persons, SpicyMatch has built certain protection tools, such as an SSL certificate. The website furnishes its users with security tools to help them identify when someone is attempting to deceive them. SpicyMatch has a standard user agreement and without adequate permission, may not exchange user data.
Several of the accounts are indeed actually genuine, however, you need to be cautious not to disclose your details with the wrong people. There's a risk that you could come across a fake identity that might force you to reveal your details. Make sure that any suspicious behavior you find will reported.
Moreover, the moderators of SpicyMatch will scrutinize the event and perform the necessary actions. If you intend to cancel your subscription, users may contact them too. Similarly, if you ever do not access the website for over 180 days since clearing your details from the servers, the site will immediately remove your profile.
Key To Successful Matching
Having a simple interface and easy navigation, the site employs amazing features to make engagement, connection, and communication more fun and entertaining among swingers.
Matching and Hookup
Additionally, the SpicyMatch site has an automated system that matches interests, information, and preferences to other users for more accurate and precise matching. Users now have the power to select, pick, and determine whether the matches are suitable for them. This feature saves a lot of time and effort into scrolling and browsing potential matches manually. Equally important, the automated matching helps you determine which among the thousand registered swingers share similar interests with you.
Flirt and Chat
An "Interest" button is likewise available on SpicyMatch. It has a heart shape icon and placed beside the profile of every user. Therefore, this functions as a way to show fellow users your interest in them. The button also signifies that they appear attractive, interesting, and exciting to see. Usually, this is a simple way to start a conversation with someone and get into a sensual moment later.
Search, Locate, and Get Fucked
To find your matches, SpicyMatch has a special system employed called a searching filter. The applicable search features rely on the nature of the subscription you have. The standard version authorizes to search for members in terms of age, region, and sexual preference. There are specific criteria in the advanced search, such as height, weight, eyes, and hair color. It is sadly, just currently open to paid users.
So, if you are searching for something extra extraordinary or something that appeals to you most, the advanced searching will undertake the research just for you. When searching, it has several more filtering that you can add. Significantly, this relates to all the data shown by the user in their account, namely physical appearance, personality, the inclination for smoking, and whatnot.
Engage To Get Laid
The sensible thing to do when you consider somebody fascinating is to make small talk with them. You can interact with your suggested matches via live stream, chat, email, IM, and image sharing on SpicyMatch. The chat feature permits you to discover other members to a deeper degree. Also, you get to understand them more thoroughly through video and audio communication. Utilizing the search tool, users can go through the list of individuals who complement their choice and discover who is available. You can begin communicating straight away when you find them.
Although most individuals may consider swinging unpleasant and daunting, several individuals acknowledge the fascinating life of swingers and appreciate the community. Swingers have extreme difficulties in conveying themselves on a common dating website, thus SpicyMatch site is an effective opportunity for males, females, and couples to venture out and meet people with similar interests to enjoy and hang out together. Don't hesitate and submit an application for today on SpicyMatch!
SpicyMatch's Benefits and Disadvantages
PROS:
The site provides a venue for similar-minded people and interested in the swinger lifestyle
Swinger forum is available
The process of signing up is easy and simple
There are available local gatherings and events held
Members are active every day
Easy to locate people of similar interests
CONS:
Some of the features available can be accessed exclusively by paid members
Some users have reported that it takes a while to get a hold of the site's interface
---
TOP 14 Local Swinger Sites Like SpicyMatch.com: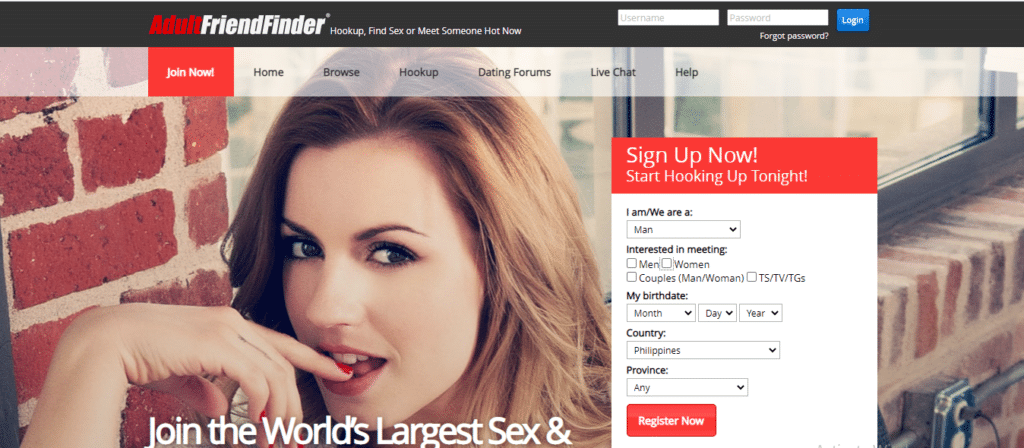 Adult Friend Finder is an excellent site that caters to people who desire to engage in casual connection and sexual affairs. The site established and in operation for several years already. Up to this day, the community has been growing and many people are signing up every day. In the Adult Friend Finder, all the sexual desires, fantasies, kinks, and fetish experienced all at once. Everyone is free to express and explore their hidden desires, without worrying much about getting into a messy relationship process. Sign up now, find your match, and enjoy the services of this site.
Check our full review of AdultFriendFinder.com.
PROS:
Registration is easy and the process will take a minute only
Many users are active every day
Open to all types of sexual orientation
Create groups, and post blogs freely to gather information and interaction
View videos and images for free
Sharing of videos and images are highly recommended
CONS:
More male members are present in this platform than females
---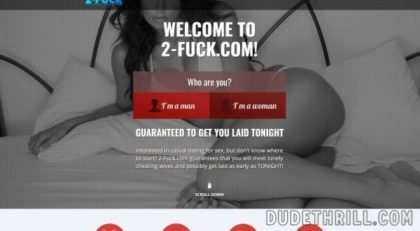 For those looking for a casual date and hookup in an instant, 2fuck.com is a perfect site for all your needs. It genuinely helps individuals find their best match, instead of giving false hopes to the audience. Boasting its 3 million unique visitors every day, and the majority are signing up, 2fuck.com is progressively taking over the internet with a splash. People of diverse backgrounds gather on this site just for one purpose: to have sex. Undoubtedly, by the end of the day, you will have a plentiful of hookup arrangements through their amazing compatibility matching system.
PROS:
The members are from different parts of the world
Strategically planned and designed the site to provide user-friendly navigation
Free registration for everyone
CONS:
Few of its features are exclusive for paid members
---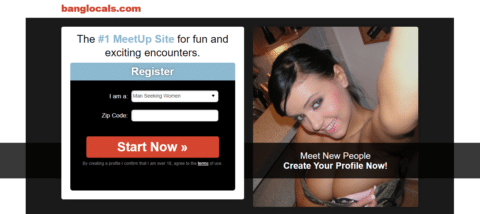 From the name itself, Banglocals is not surprising to figure out how the site works. Regardless of the numerous dating sites on the internet today, there are only a few that provide genuine service in terms of hooking up and dating. Multiple people on this site are willing to bang you without strings attached. So, if sexual fun and adventure are what you desire, indulge yourself, and sign up.
PROS:
The user base is diverse and unique
The site is easy to use and the interface is simple to navigate
There is a FAQ page where you can use to understand the site more or fix minor issues
Registration is fast and hooking up is instant
Hooking up with someone nearby your location is highly possible
CONS:
Required paid subscription to use the site
---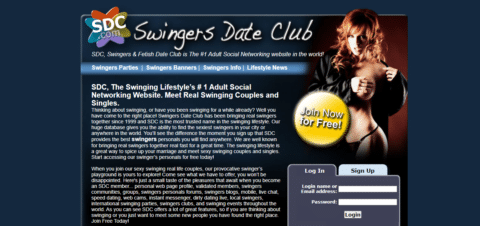 One of the firsts swinger websites on the internet back in history, Swingers Date Club or SDC maintains to strengthen its commitment to providing an amazing venue for swingers. Mostly, it is based in Europe, the United States, and the United Kingdom. Many swingers from these countries are signing up and expressing their Swinger lifestyle freely.
PROS:
Millions of members, with the majority in the United States, Europe, and the Netherlands
It offers a 20-day trial subscription and can use 95% of the site's features to give you an overview it the site suits your taste
Plenty of blogs and advice regarding sex, health, travel, swinger, education, and whatnot
CONS:
Only available on the website, no app version
---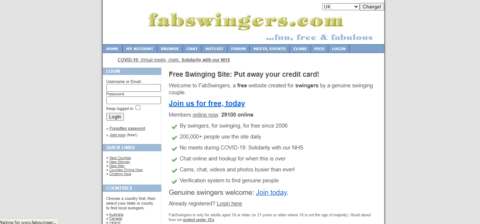 Fabswingers is a site based in the United Kingdom and considered the cheapest Swinger website on the internet. It has more than 200,000 members and unique daily visitors are growing since it launched. All the features of the site is accessible without paying a single penny. Moreover, you can assure that profiles are authentic since it employs an intense verification process to ban frauds from penetrating the site.
PROS:
Chats, forums, and video communication are available
Numerous members around the United Kingdom
CONS:
---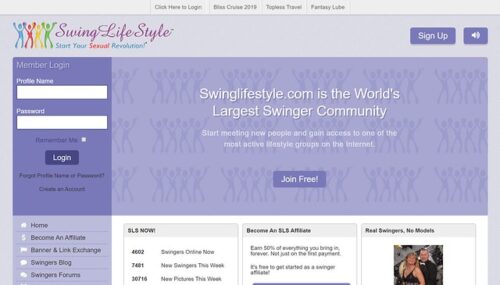 SLS or commonly known as Swing LifeStyle is a USA based website that provides swingers the best platform to explore, expand, and experience the swinger lifestyle. Its popular tagline, "Start Your Sexual Revolution" demonstrates how enthusiastic the people behind this site regarding non-conventional relationships and the swapping of partners.
More about Swinglifestyle.com.
PROS:
One of the oldest websites dedicated to the swinger lifestyle
Members are very active every day on the site
Numerous events are planned in major cities
There are available lists of swinger clubs nationwide for your reference
CONS:
Only Premium membership allows you to message people
---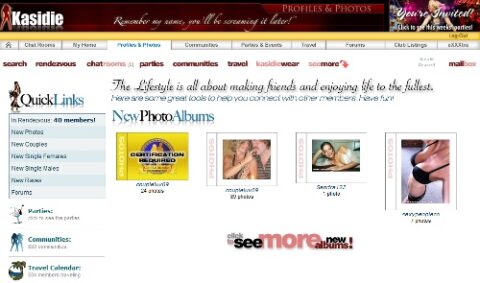 Kasidie is another amazing website that accommodates the need of people, particularly in the swinger lifestyle. The site caters mostly to couples who are willing to meet up with other fellow swingers and engage in sexual activities and attend social events. Kasidie features numerous ways and connections to encounter and practice a swinger lifestyle. The site also features a sex meter, wherein the members can rate according to scale the profiles of other members.
Check out our full review of Kasidie.com.
PROS:
There are events held locally, nationally, and internationally
It features travel and rendezvous for a short time hookup
Users base is large and many active members every day
CONS:
Free accounts cannot view other members' profiles
---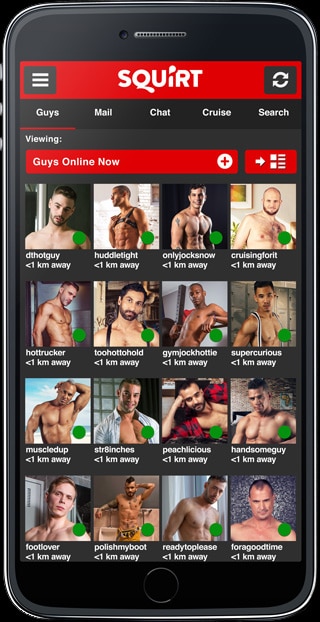 Squirt is the platform for online video dating that allows homosexuals from all over the globe to video converse through a single live video feed. In the year 1999, Squirt established and continues among the first websites for homosexual dating. Initially, it meant as a venue where homosexual singles can coordinate spontaneous dates and explore cruising locations. Since then, the platform's purpose is relatively never change.
PROS:
Members are plenty and diverse
Profiles of the members are comprehensive and detailed
Searching features utilizes location bases for more convenience
CONS:
Not yet available as an app
Not for people seeking long-term relationships
---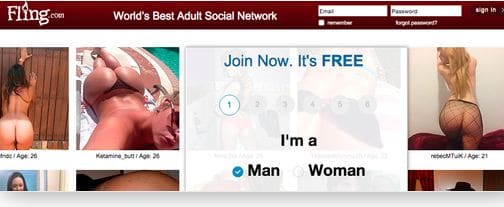 Fling has exciting features packed all in one dating destination. It focuses on assisting individuals and couples discover connections for in-person or virtual sex experiences, either heterosexual or otherwise. Fling.com has become a colossal paradise for the pleasures for more than 2 decades, in the interest of providing couples explore gratification and satisfaction. Explore sexy pictures, private information, pleasure from the world's finest adult dating website for millions of individuals around the world.
PROS:
Sexually stimulating interface and dynamic nature of the design
The user base is large and massive
The site features a 3-month guarantee you will get laid
CONS:
A compatibility test is not available
---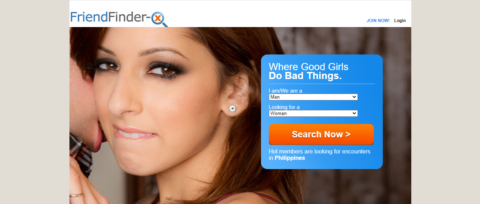 In the world of swinger dating sites, FriendFinder-X has built a reputation for itself. Providing amusement and a group of accepting participants is widespread. Within this space, judgments and critiques have no room. All the participants can do anything they want openly and venture over with no doubt to anyone. So if you're in for a sexual relationship, swingers, orgy, house parties, fetishes, and several more, then you're right for FriendFinder-X. There are true, many individuals around the web searching desperately for intimate hookups and everyone is in for a fantastic pleasure.
More about Friendfinder-x here.
PROS:
Sort members, videos, images in terms of what is hot and trending
Sorting feature and advance filters are accessible
Customization of profiles is encouraged
CONS:
You can message other members-only if you subscribe to become a premium member
---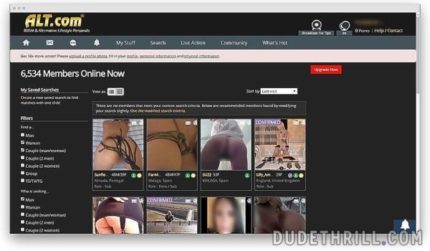 ALT.com is a platform for individuals involving in unconventional types of intimate relationships and intimacy. This site provides options that you can definitely not discover on the most popular platform on the internet today, with anything from unusual fetishes to unconventional dreams. Experience the erotic joy of unconventional sex. Providing raunchy bondage sex, BDSM, adventurous sex, romantic lovers, deepest desires, swingers, sex dating, and many more.
Full review of ALT.com.
PROS:
Active members are seeking casual encounters
The user base is large
Free membership to the site is available
CONS:
Interface and design is quite confusing
Limited features for free accounts
---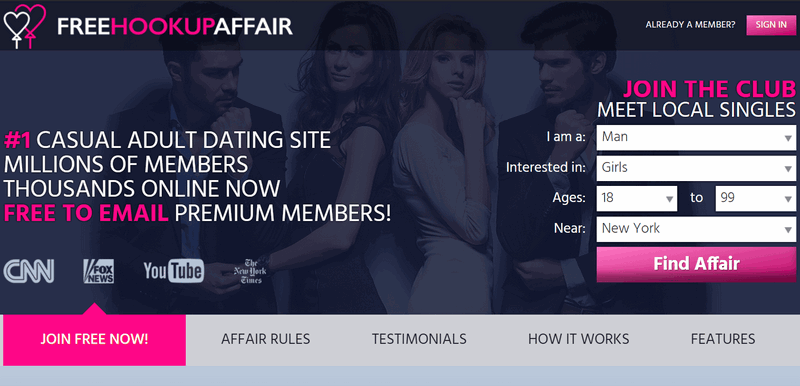 Freehookupaffair.com is a worthy platform for romance and casual sex. This is where you can discover and experience millions of like-minded people have fun and fulfill each others' erotic desires. The site promotes a special concept to accommodate individuals with similar intentions in casual dating. In an attempt to discover partnerships without commitments, people are coming here massively. They employ a few sets of rules and procedures that encourage individuals for a limited period to pursue connections, but they will eventually have a great deal of time together.
PROS:
Perfect for people seeking no-strings-attached relationships
The design of the website is simple yet elegant
Navigation is smooth and simple
You can read positive testimonies about the site
CONS:
FAQ section is not available
Customer support is exclusive for paid members only
---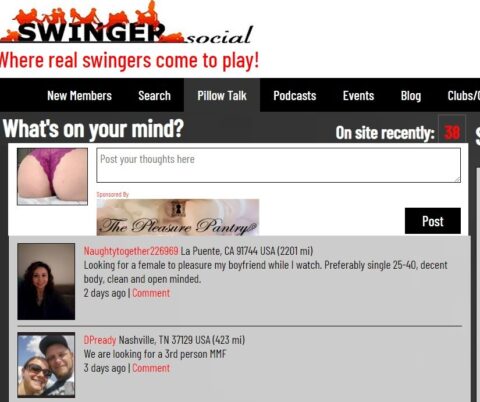 SwingerSocial has the exact features for both newcomers or seasoned swingers. You will be witnessing actual swingers willingly ready to play on this platform. Everybody is open and their language is not subject to scrutiny. Get in contact and schedule local events for an orgy, foursome, or even intimate sex with several participants on the site. When registering, all you need is to provide a verified email address and you are all set to mingle SwingerSocial employs an easy, but clean website design, enabling users to navigate the site easily.
NOTE: It has merged with ALTPlayground.com.
PROS:
Free creation of chat rooms, video calls, or audio chats for a more convenient communication
The Mobile version of the site performs similar to the desktop version
You can view photos with hot and erotic themes for free
CONS:
No refund policy available
The United States and Canada are more favorable using this site
---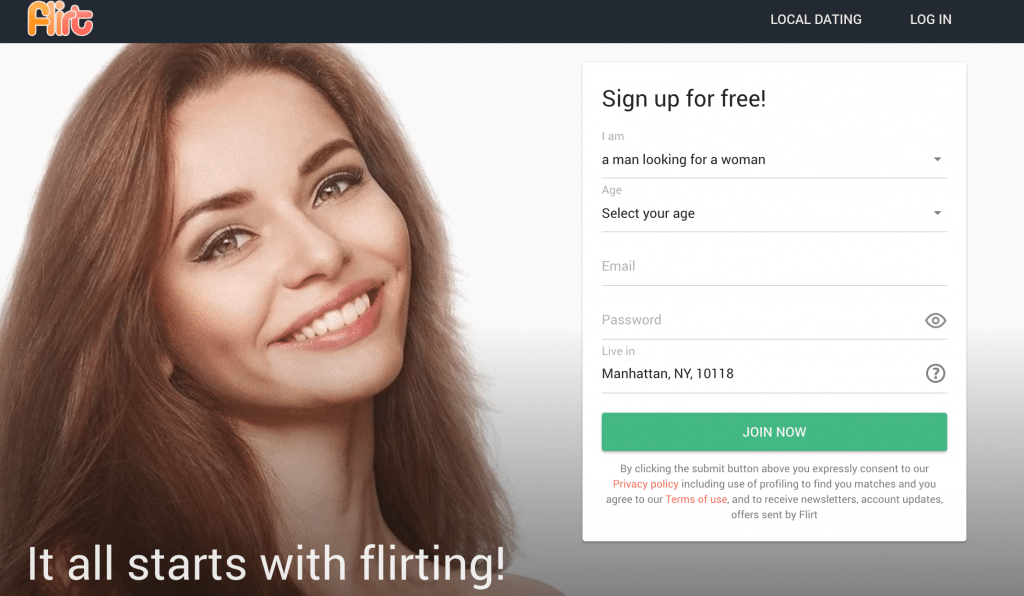 Swingers, couples, and singles constantly talking about a platform named Flirt.com across the world. This website provides a broad range of free features that contribute to accomplishing erotic fantasies and intimate relationships by supporting its users. This has more than seventy million profiles built on this website, as per its records, and it will certainly get jammed.
Moreover, the platform guarantees that all services available on this site completely free to use, and zero additional hidden fees in the future can be encountered. A paid membership, however, can deliver users the privilege of displaying more on prime of search engine results. Registering is not a dilemma for everyone because the website employs a reasonable, quick, and concise method.
PROS:
Features are free to use
The design and layout of the site is simple and clean
Multiple privileges to chat with other members
App version of the site is available for download both on iOS and Android devices
CONS:
---
Takeaway
In the lifestyle of swingers, finding the best and finest platform that accepts its unconventional dating ways can be extremely complicated. For this purpose, the majority of the dating websites now are catering to traditional connections and conventional hookups. Good thing, wide innovations are coming to the limelight now and many people are catering to the exclusive needs of swingers.
To save plenty of time, scroll and browse on the sites mentioned above as all of them provide a promising avenue for the swinger lifestyle. All the people joining on each of the sites allowed to explore, experience, and express their desire and curiosity on swinging without worrying too much about the judgments and criticisms around.
If you seem to be bewildered by the tremendous choices above, here are my top three personal preferences apart from SpicyMatch.com:
All these are designed to transform traditional dating and hookups, into a more exciting and fun-filled adventure. Truly, an extraordinary opportunity to fulfill the ultimate deepest desires and sexual fantasies together with people sharing similar beliefs. If you are prepared to become a member of a growing community of swingers, then dive into some pleasurable, mind-blowing, delighting sexual adventure.
All 10 Other Sites in This Category Worth Checking Out:
99FLAVORS & Top-12 Swinger Dating Sites and Other Free and Premium Dating Sites Like 99flavors.com Show Me 12 Alternatives for 99flavors.com Hey there, are you feeling adventurous and looking for excitement in your love life? Then 99flavors.com may be the perfect platform for you! This online platform is tailor-made for people who are open to exploring […]